Updated: November 2022
There's nothing like traveling to a festive destination for the Christmas holiday! Experience ordinary streets covered in twinkling lights, an aroma of holiday spices wafting through the air, and no shortage of unique foods, drinks, or festivities.
Whether you're dreaming of a white Christmas in Europe or a festive break on the beach, there are many countries around the world that go above and beyond to make the holiday season an unforgettable time of year.
Ready to celebrate the most wonderful time of the year in style?
Here are some amazing destinations to celebrate Christmas around the world!

Prague, Czech Republic
Prague is one of Europe's most picturesque winter destinations. With its charming architecture and unique Christmas traditions, the Czech Republic is the perfect place to experience the ultimate fairytale Christmas abroad.
Prague also boasts some of Europe's best markets in its Old Town Square. Here you'll find a nativity scene complete with real-life cows and sheep as well as vendors selling everything from ornaments to handcrafted gifts.
While you're shopping up a storm, don't forget to buy a freshly-made cukrovi. It's a delicious traditional Czech Christmas cookie!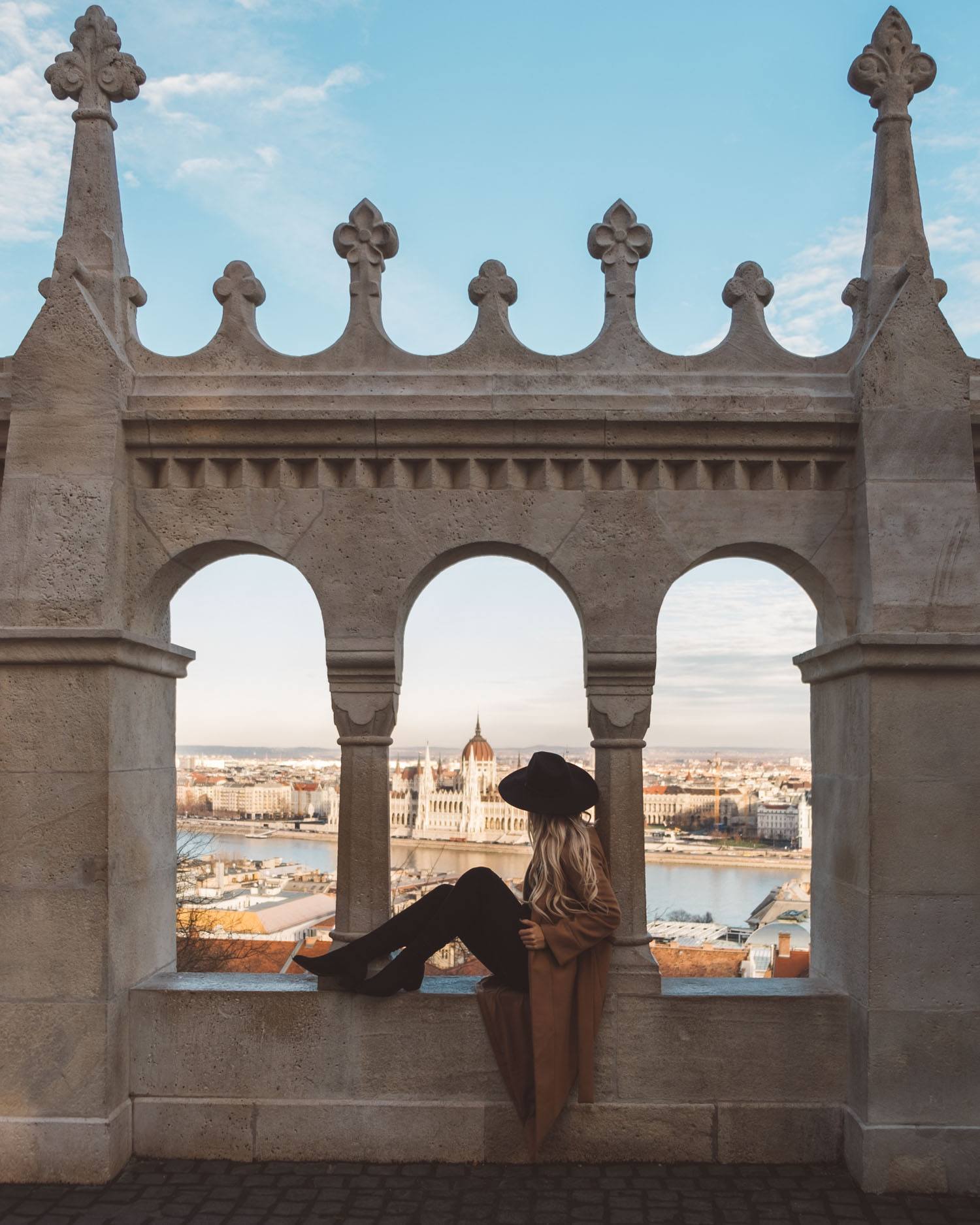 Budapest, Hungary
Christmas in Budapest means lights, mulled wine, and plenty of fairs. One of the things that set Budapest apart from other European destinations is the Szechenyi Bath, a large outdoor thermal bath.
Nothing quite compares to relaxing in the warm waters while the snow falls around you. The city's Christmas market is said to be one of the best in Europe and lasts nearly two months!
Located in Vorosmarty and St. Stephen's Square, hundreds of vendors, sell artisanal goods, traditional Toki pompos, and unique gifts like pressed flower jewelry. End off your winter wonderland adventure by going ice skating near St. Stephen's Basilica!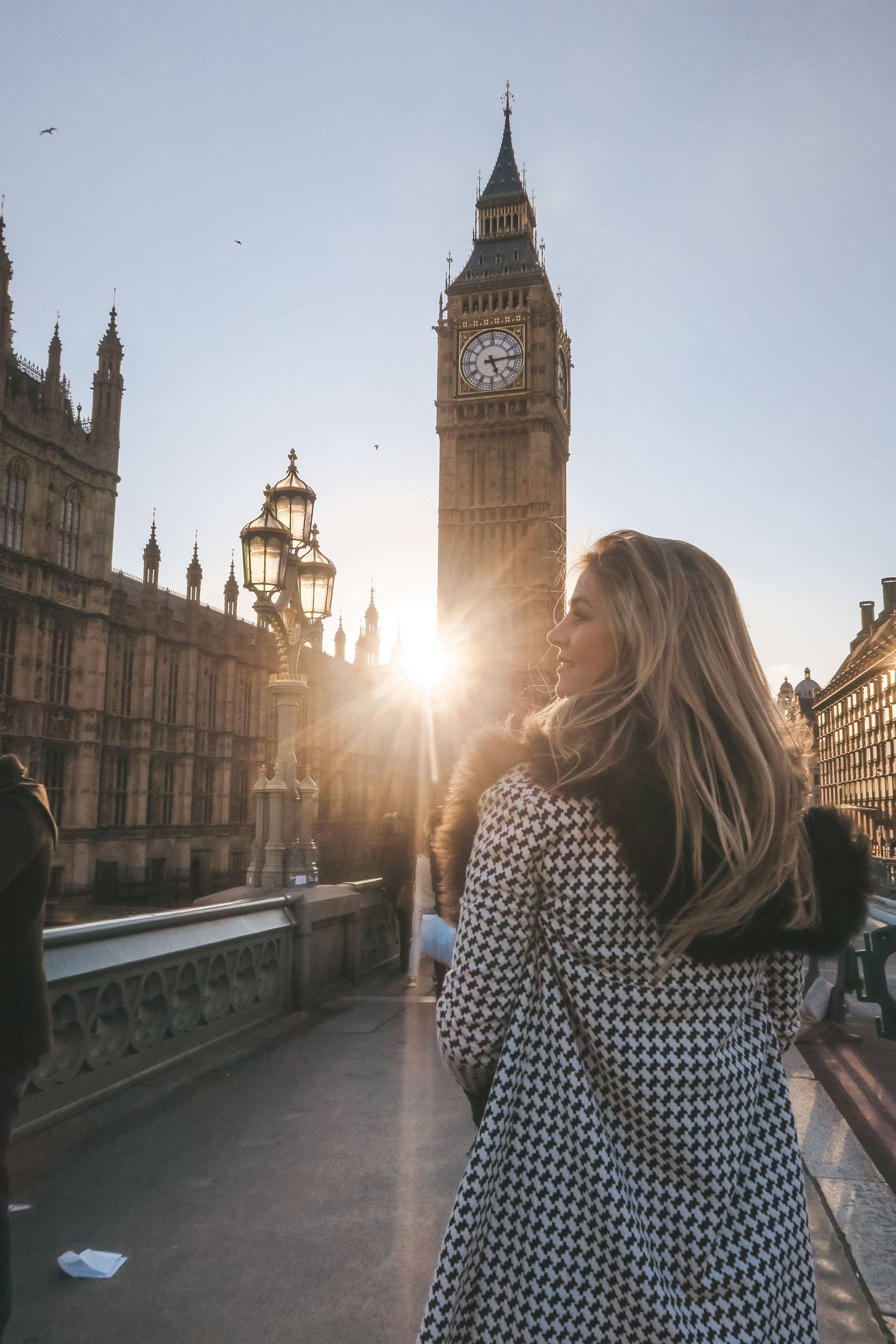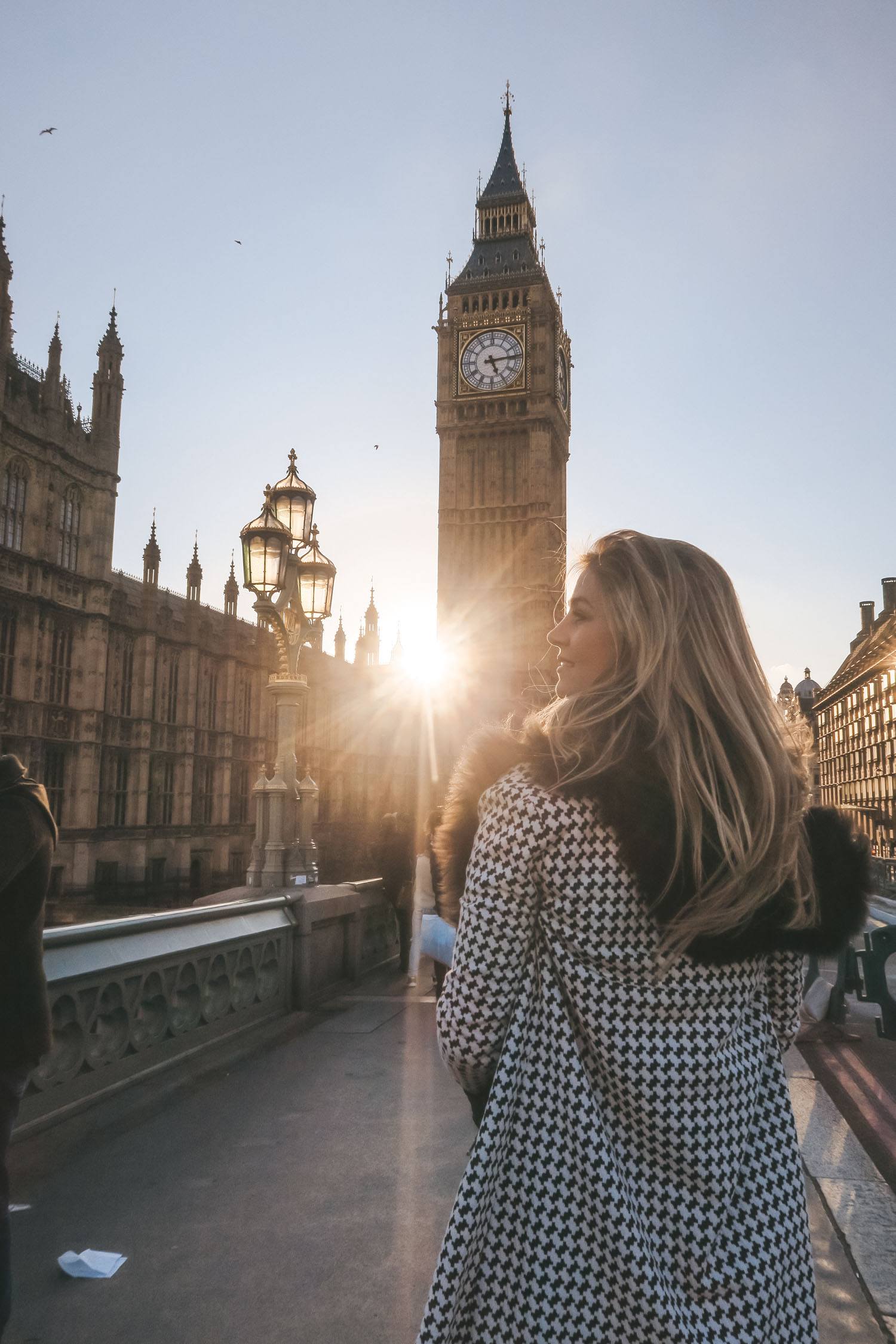 London, England
From ice skating to festive afternoon tea, London has it all! The country embraces holiday decor more than most. Head to Trafalgar Square to see the giant Christmas tree decked out in hundreds of lights and ornaments.
What better way to embrace the cold than to go ice skating at Somerset House's open-air rink? You can warm up with a cocktail afterward at the Skate Lounge or do some last-minute shopping at Harrod's. It's one of the best places to go Christmas shopping in London!


Rio de Janeiro, Brazil
In the mood for a tropical Christmas? Swap your gloves and winter jackets for bikinis and caipirinhas on the beach.
With most spending Christmas Eve and day with their families, you'll have the country's pristine beaches all to yourself. Soak up the warm ninety-degree weather and celebrate the festive season by working on your tan.
When hunger strikes, enjoy a traditional Brazilian Christmas meal of turkey, rice, salad, fruits, farofa, panettone, and rabanadas. Panettone is a soft sweet Italian loaf and rabanadas is the Brazilian twist on French toast but it is covered in sugar and cinnamon.
Yum!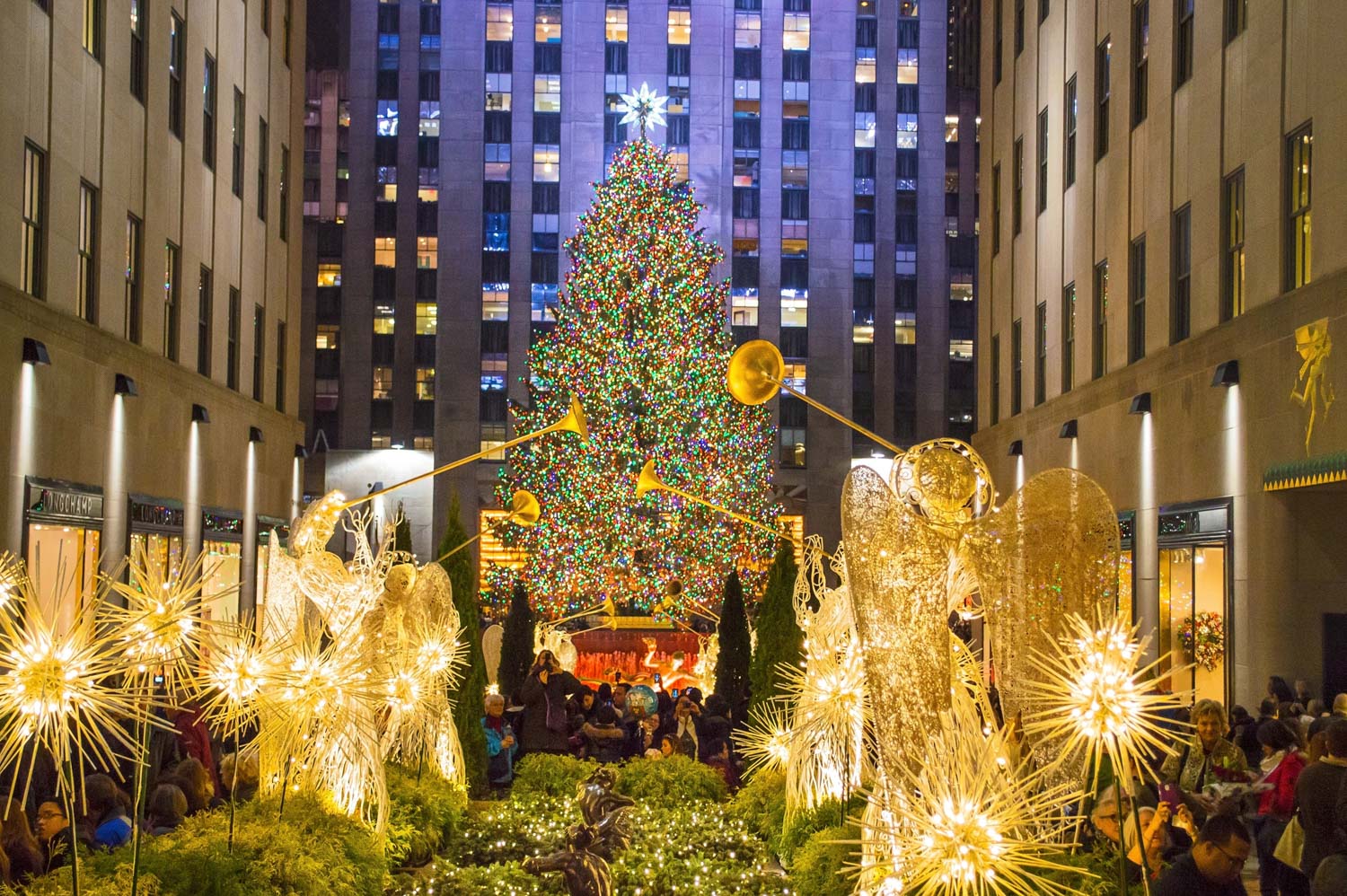 New York City, USA
New York City is one of my favorite budget Christmas destinations. With the Rockefeller tree, ice skating in Bryant Park, Christmas-themed bars, and Broadway shows like the Rockettes and the Nutcracker, there is so much to see and do to put you in the holiday spirit.
Be sure to bundle up because it can get pretty chilly, but it's oh, so stunning!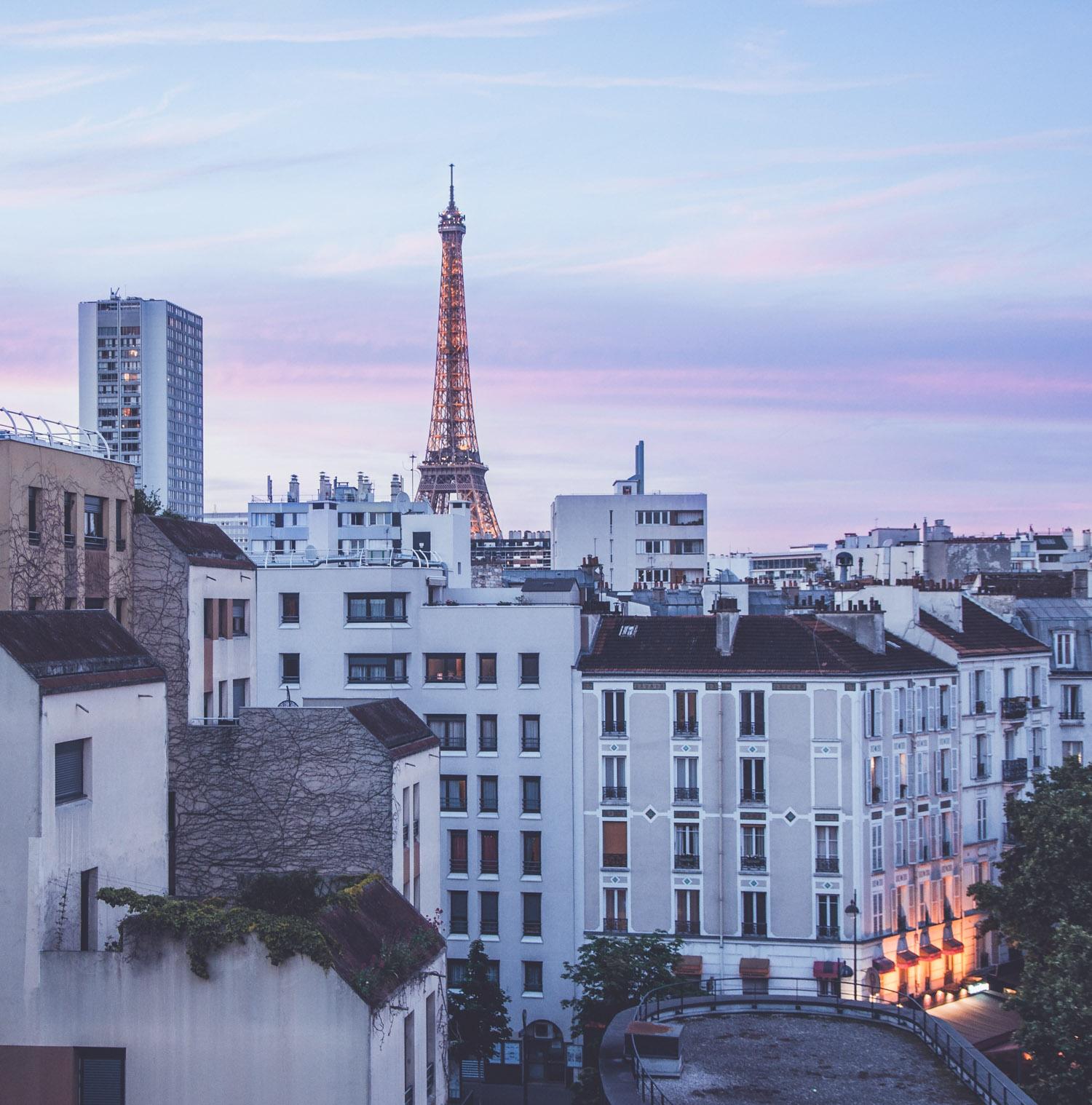 Paris, France
Ahh, the city of love. What's more romantic than ice skating in front of the Eiffel Tower? Paris prides itself in having over-the-top Christmas window displays.
Grab your partner and stroll through the arrondissements past the department stores and street vendors selling roasted chestnuts. Stop by the Galeries Lafayette to see their spectacular Christmas tree.
It's one of the prettiest displays in all of Paris!

Disneyland, California, USA
Don't miss out on celebrating Christmas at Disneyland in California! You're never too old to unleash your inner kid at the Happiest Place on Earth. Get into the spirit with a Mickey and Minnie Mouse Christmas sweater and watch the festive parades make their way down Main Street.

Vienna, Austria
Nowhere quite captures the Christmas spirit like Austria. The capital city, Vienna, transforms into a magical wonderland.
The markets are full of people buying presents, thousands of chandeliers glitter on the Graben and Kartner Strasse center, and the scent of roasted chestnuts fills the frosty air. Keep warm with a mug of Weihnachtspunsch (Christmas punch made from tea, spices, sugar, and spirits like rum or brandy).
Weihnachtspunsch is served piping hot in collectible mugs at each market.
Make sure you visit City Hall Square! A festive sea of lights, tree decorations, craft workshops, and a carousel all add to the Christmas cheer.

Which one these amazing Christmas destinations do you want to spend the holiday season exploring? Let me know in the comments below!