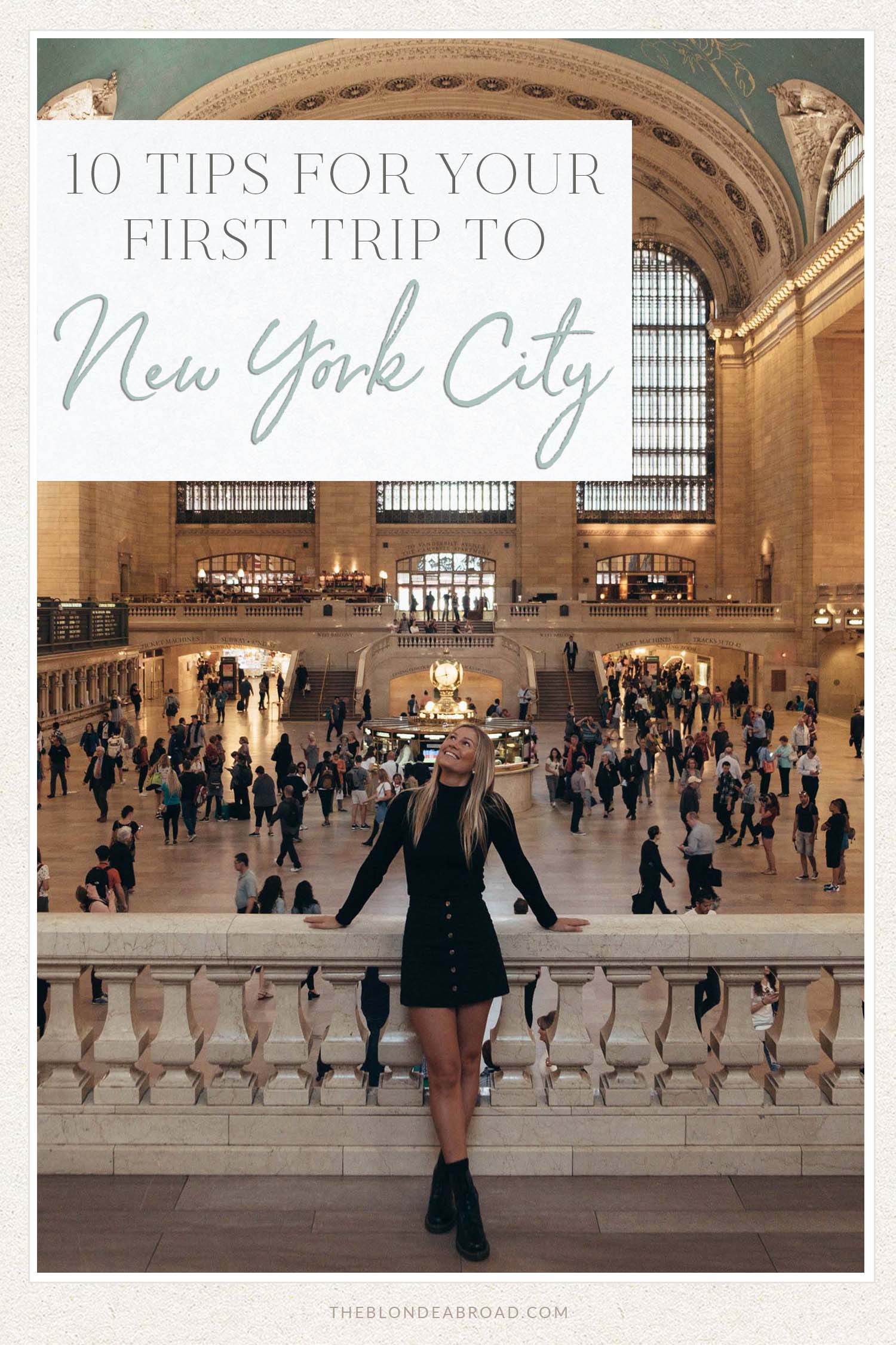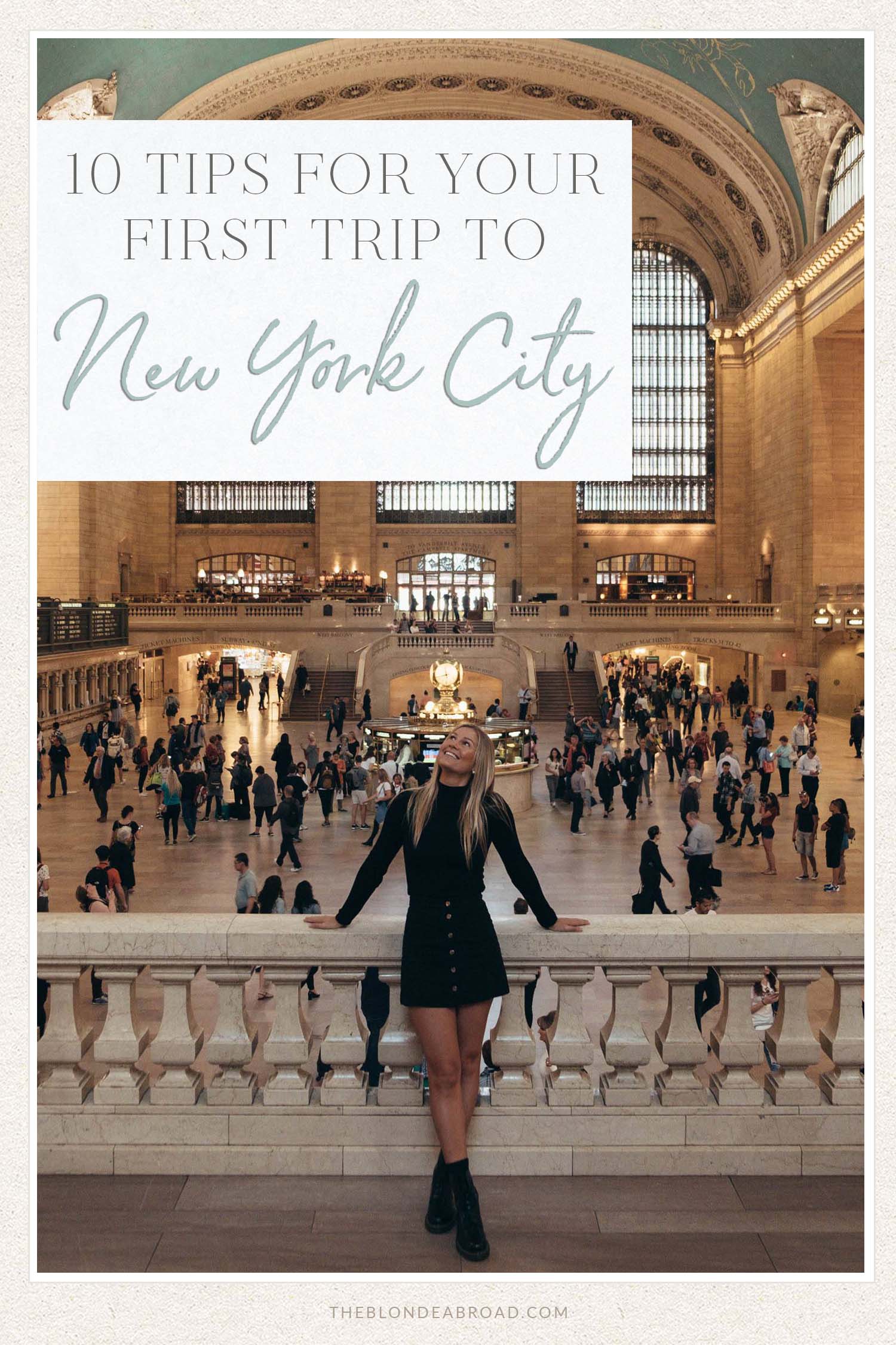 Updated October 2022
Whether you grew up in the heart of the city or are a country girl at heart, New York City will make your jaw drop. As one of the craziest, most exciting, beautiful cities on the planet, the Big Apple has everything you have ever dreamt of and more.
It is such a magical place but your first trip to New York City can be a bit overwhelming. Where do you even start? Where is the best place to stay in NYC? What are the most underrated spots in the city? How do you travel NYC on a budget? I know how much planning can go into a whirlwind getaway.
That's why I've put together my top ten tips for your first trip to NYC so you can make the most of every moment!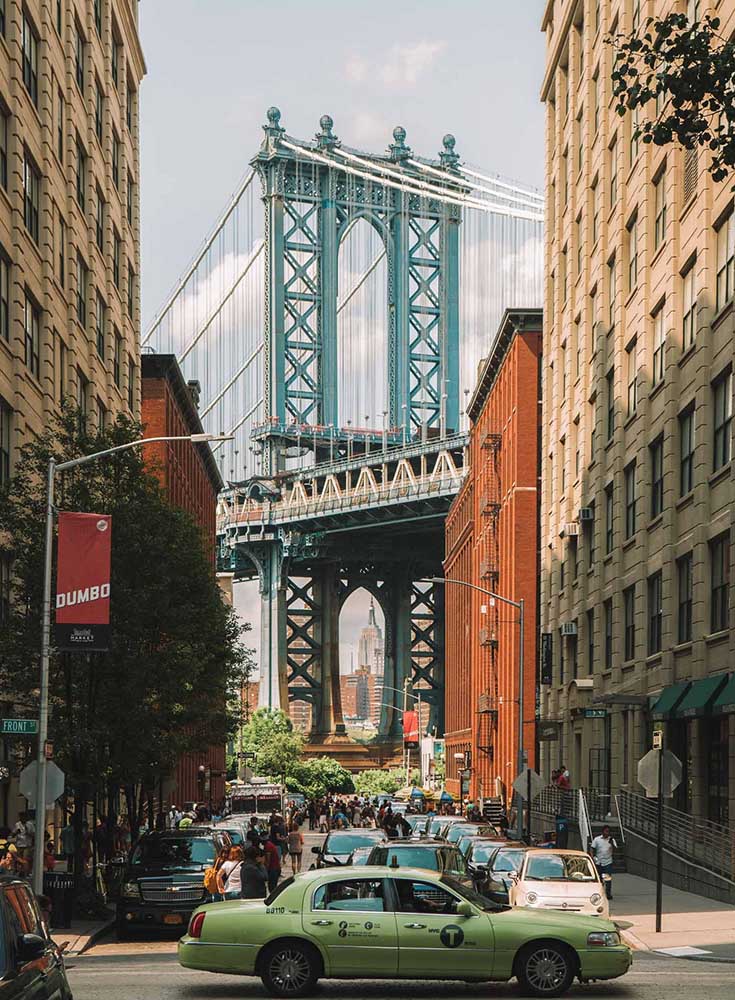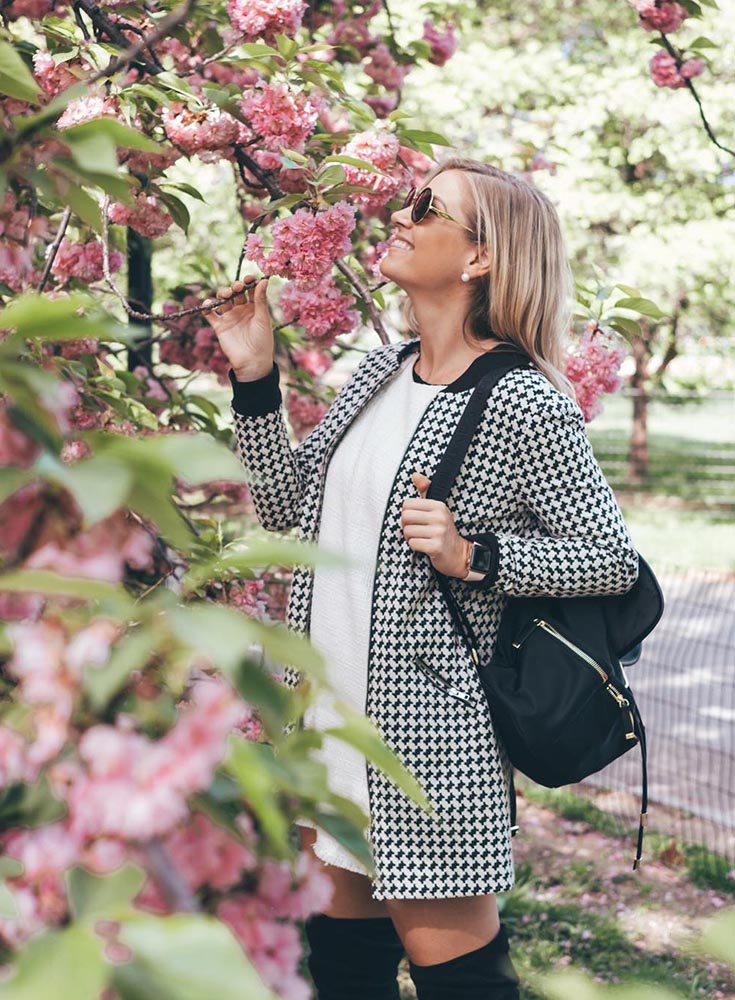 1. Figure Out Your Budget
New York City is one of the most expensive cities in the world—but it can also be surprisingly affordable if you plan it out right. Before you go, do some research to create your own must-do and must-see list to start pricing things out.
In my guide on how to travel in New York City on a budget, I shared a few insider tips I learned on my visits. Trust me when I say, some of the best things in NYC are totally free. You just need to know where to find them.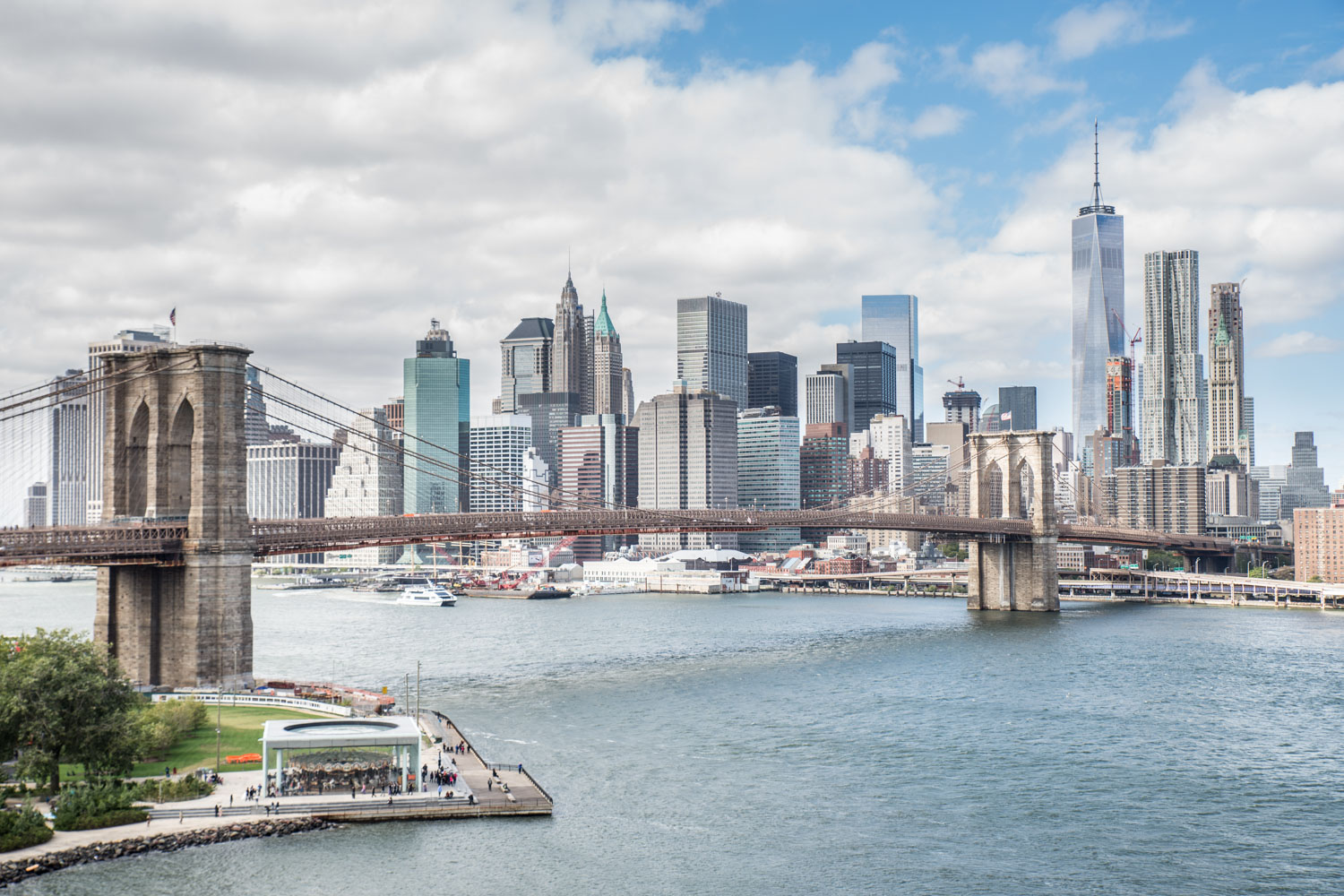 2. Get Familiar with the Neighborhoods
Both in population and sheer geographic size, the city is absolutely massive. Learn about the boroughs and neighborhoods you are visiting before you arrive.
The Five Boroughs Are:
The Bronx
Brooklyn
Manhattan
Queens
Staten Island
Every area has its charms and there are countless neighborhoods in each one. Far too many people spend their whole trip to Manhattan. While it's a fab spot, it is not the whole picture. As you are creating a list of things you want to do, separate them by borough then plan your days to minimize commute time.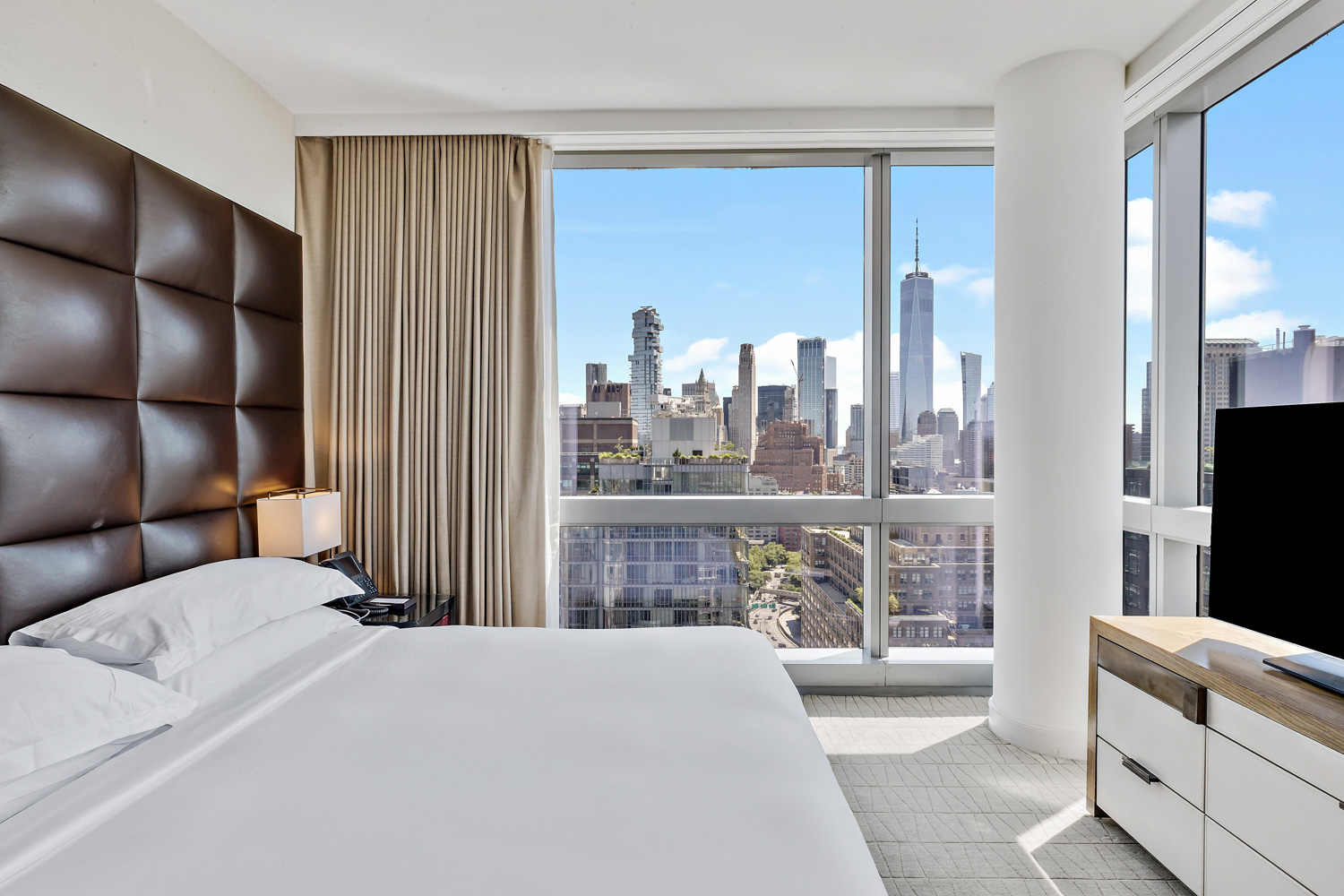 3. Find a Hotel in a Convenient Area
Of course, you will save some cash if you book a hotel on the outskirts of the city but it's just not worth it. If you are only in town for a few days or a week, you don't want your time to be eaten up by getting into the city.
Your trip will be much more enjoyable as well if you can stop by the hotel to relax and changes clothes anytime. You will likely do a lot of walking, so there's a good chance you'll want to refresh before going out for the night. Make it easy on yourself!
If you are really trying to keep costs low, downgrade the hotel rather than the location! A cute hostel in the middle of the action is much better than a luxe place in New Jersey.
Find the best NYC hotel for your budget!
Find more places to stay in my Ultimate New York City Travel Guide!

4. Don't Be Afraid of Public Transportation
Taking the subway in New York is a cultural experience. In fact, it is one of my top things to do in NYC if you want to get a sense of the heart of the city.
While it might not be the most comfortable way to get around (especially in the summertime), it's a melting pot of people. Everyone uses the subway, and there are even live performances at some of the stations. You will never forget your commutes!
The subway is a major timesaver (hello, NYC traffic) but it's not a magic portal. You can spend ages on the train if you are traveling to far-flung spots. Spend some time on Google Maps to get a sense of the actual travel time and where certain spots are located in proximity to one another.
If you haven't traveled by subway much, there are a few things to keep in mind.
First up, avoid any empty trains. If no one is using a particular wagon, it's probably got something gross going on, has a broken AC, or some other issue.
Once you are in your wagon, grab the handrail (and you might want to pack some hand sanitizer) to make sure you are secure on your feet. Keep an eye on your stuff and make sure it is always in your line of sight. If you are lucky enough to get a seat, hold your bag on your lap or between your legs.
Helpful Tip:
If you are in NYC for four days or more, the unlimited week subway pass for $32.00 is well worth it. You can go anywhere you want for a week. Just keep in mind that it's just for one person (you can only swipe every 18 minutes).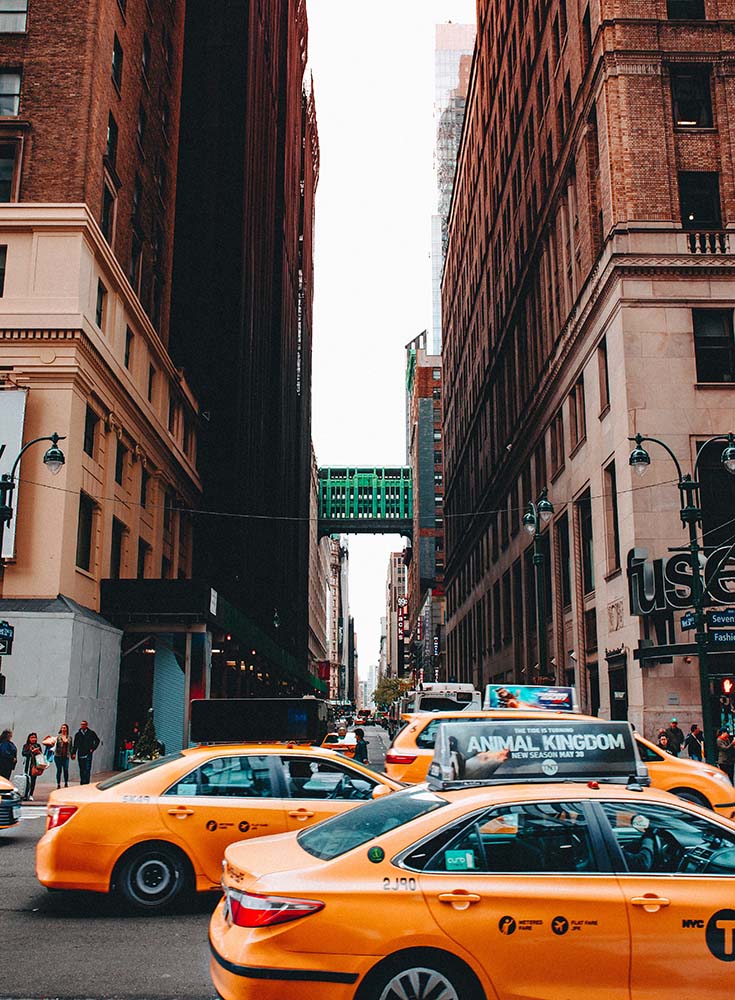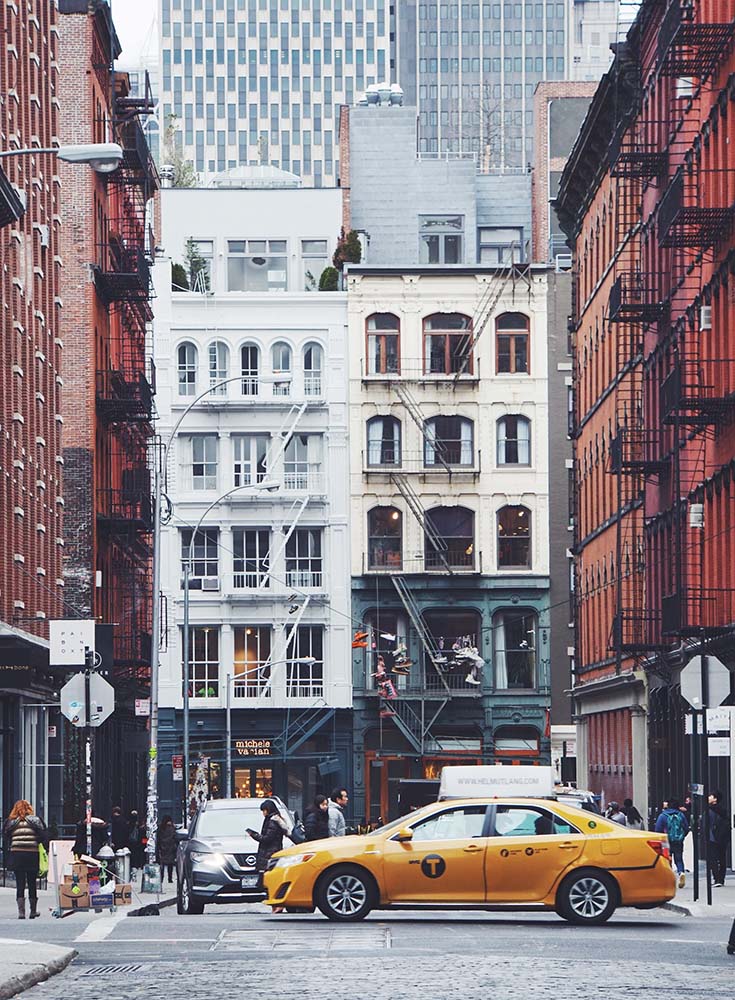 5. How To Call a Taxi
While the subway is great, there might be times that you just want to grab a cab.
To call a taxi in New York City, stand on the curb and put your arm confidently up and stand there intensely looking at the cars. Be careful to make sure you aren't standing at a bus stop as taxis can't collect passengers there.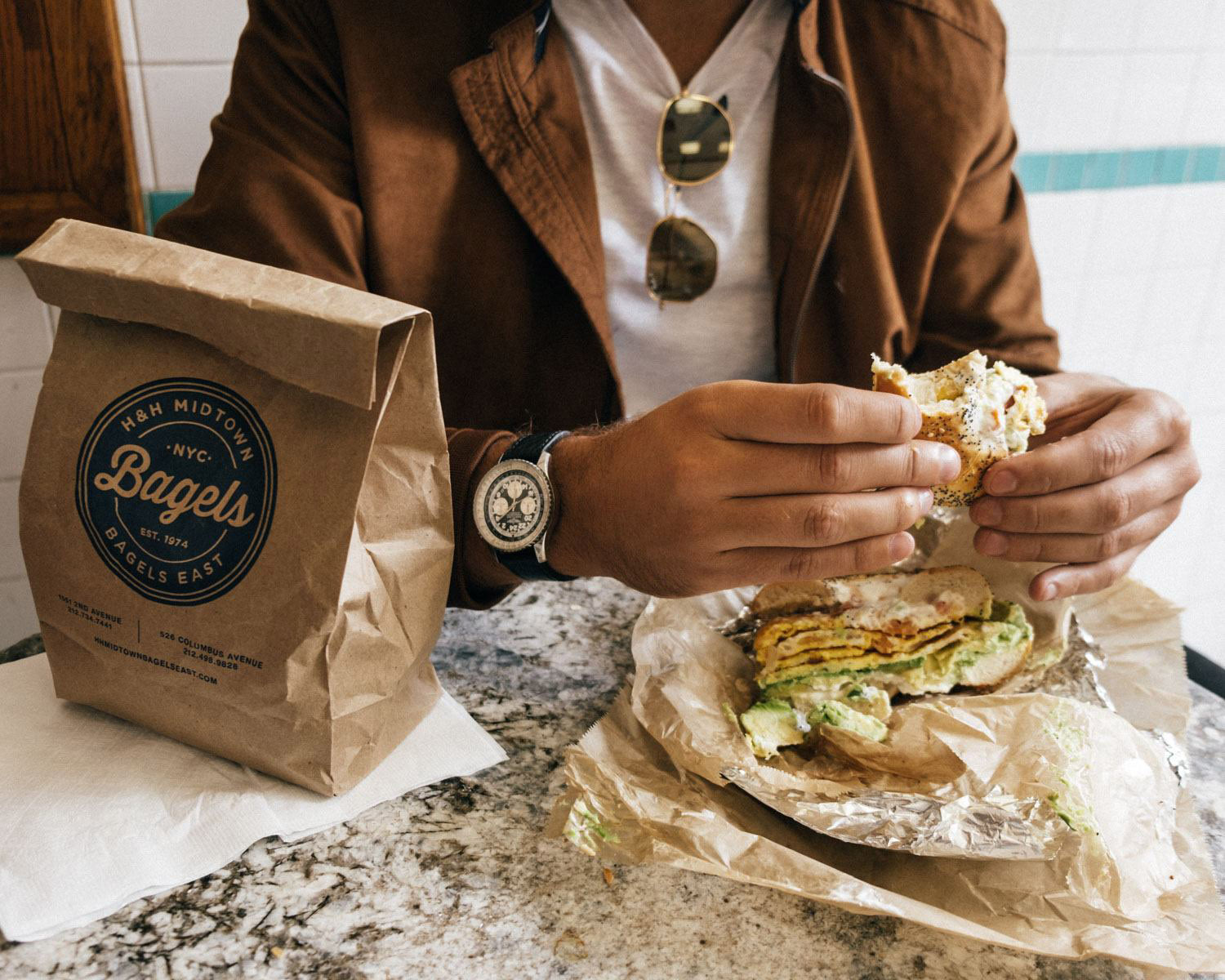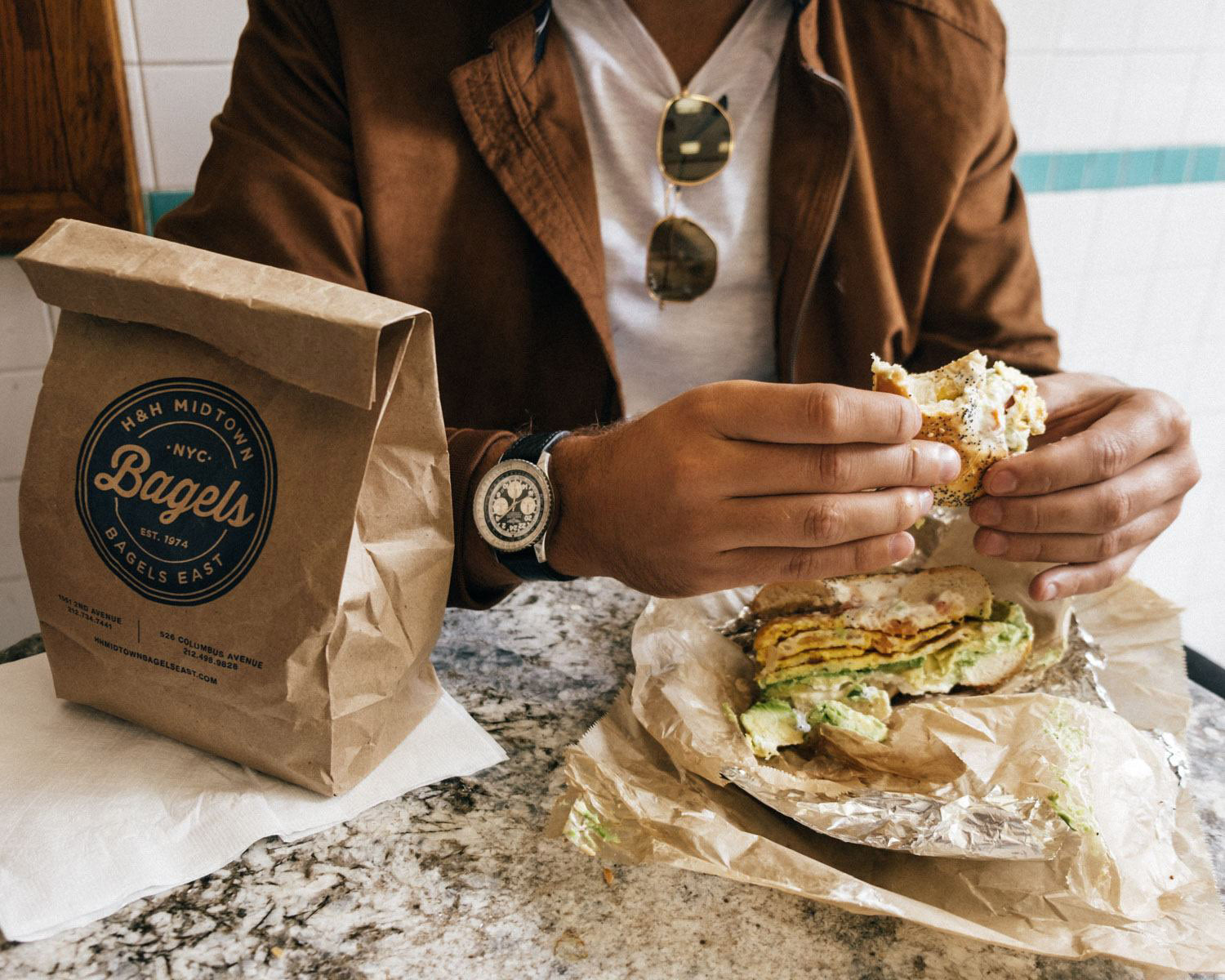 6. Try the Local Food
NYC is worth it for the food alone! You could literally eat every meal in the city for a year and never have the same thing twice.
It's impossible to narrow it down to my fave local food, but pizza and bagels are a must-eat while you are in NYC. You will hear so many different recommendations for the best bagels and pizza in town. My recommendation? Try them all!
Places like Joe's Pizza, Di Fara Pizza, and B Side Pizza are local institutions while H&H Midtown Bagels is another staple. And all over town, there are places where people will gladly stand for an hour to pay $5 for a slice of pizza—and it's completely worth it!
Markets: Another thing I love to do in any city is sample my way around local markets. Gansevoort Market (they've been going since 1884 and having amazing pizza and ice cream) and Chelsea Market are two essential stops for any foodies.
Hot Dogs & Pretzels: Just about every street in New York has a stand selling hot dogs and pretzels. They are the perfect greasy treat to keep you powered as you roam the city. If you are looking to go all out, Katz Deli has been serving up some of NYC's fave hot dogs for more than 100 years.
Italian: New York City cuisine was heavily influenced by Italian immigrants and they've left an indelible mark. To try some of the best American Italian dishes, check out Briciola.
Tip- If you are coming from outside of the US, prepare to tip everywhere except fast-food restaurants. Generally speaking, if someone comes to your table, they are expecting you to leave 15% as a tip.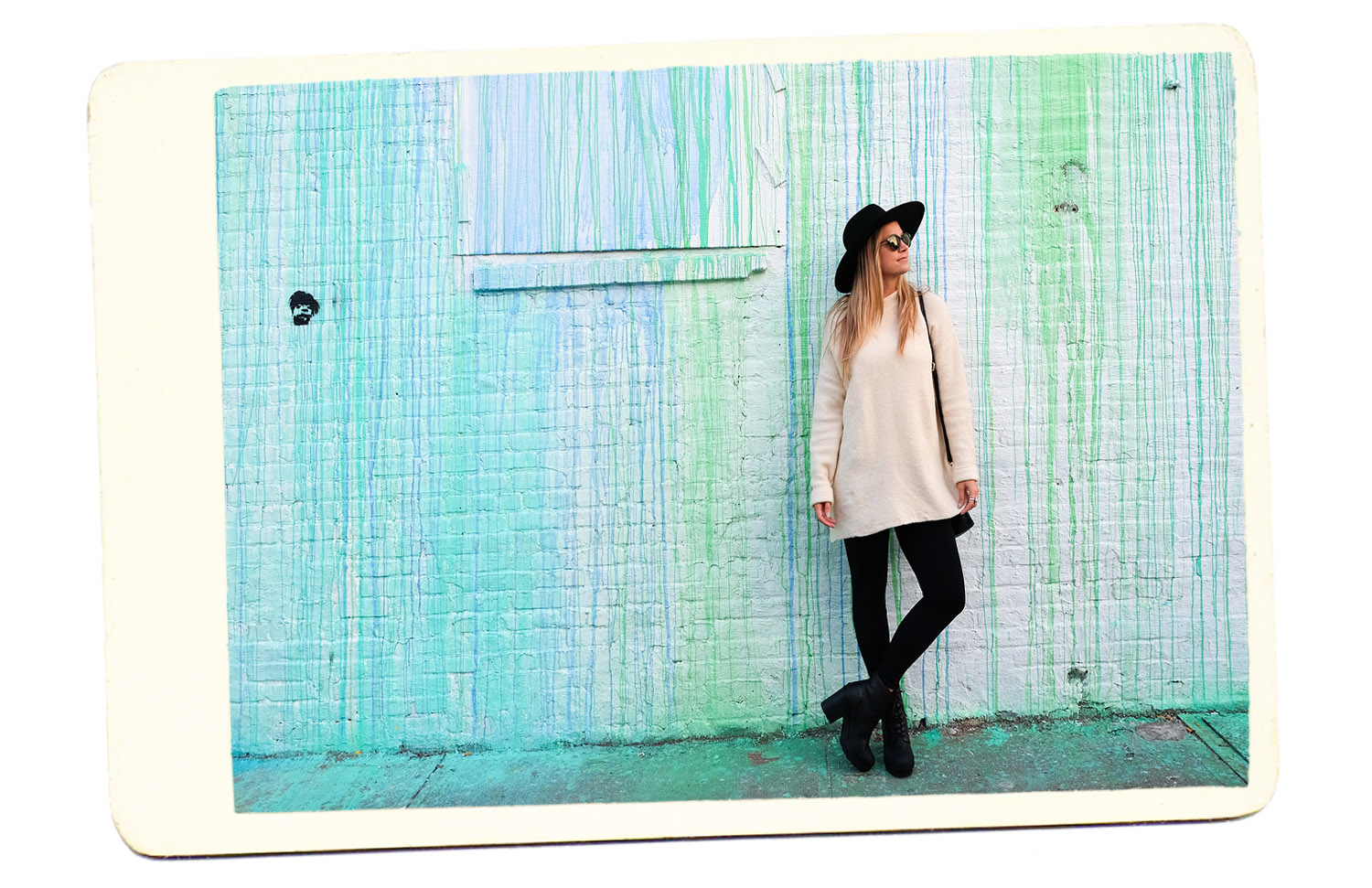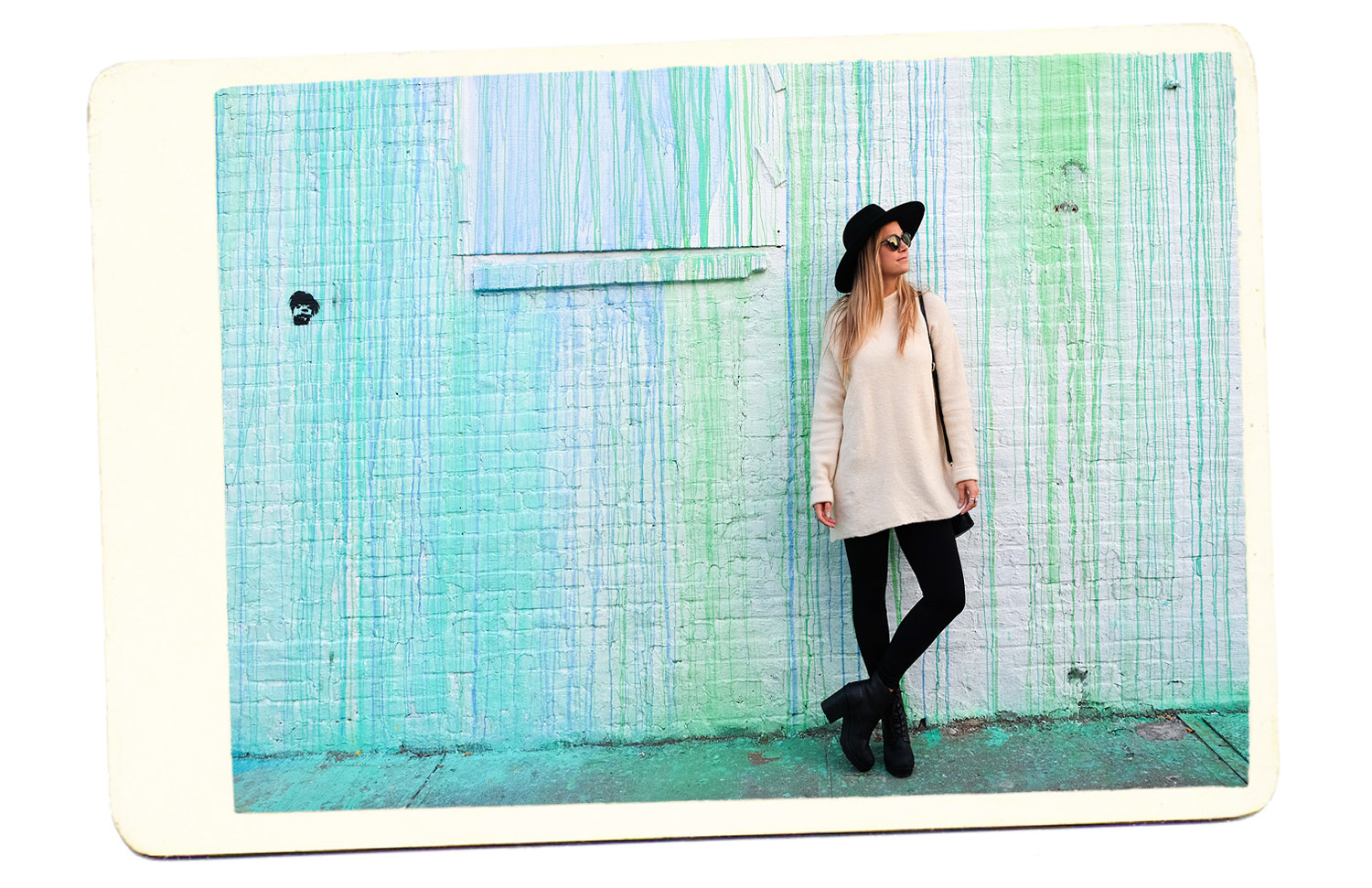 7. Don't Cause a Traffic Jam on the Sidewalk
Most New Yorkers get from point A to B on foot. Forget about the rules of the road, here it is all about sidewalk etiquette. Much like the road, on the sidewalk, slow foot traffic stays to the right.
Give space for people to pass on the left. When you live in a tourist-heavy city, it's frustrating to have big groups taking up the whole width of the sidewalk. If you want to stop to look at a map, stand near the buildings and out of the way.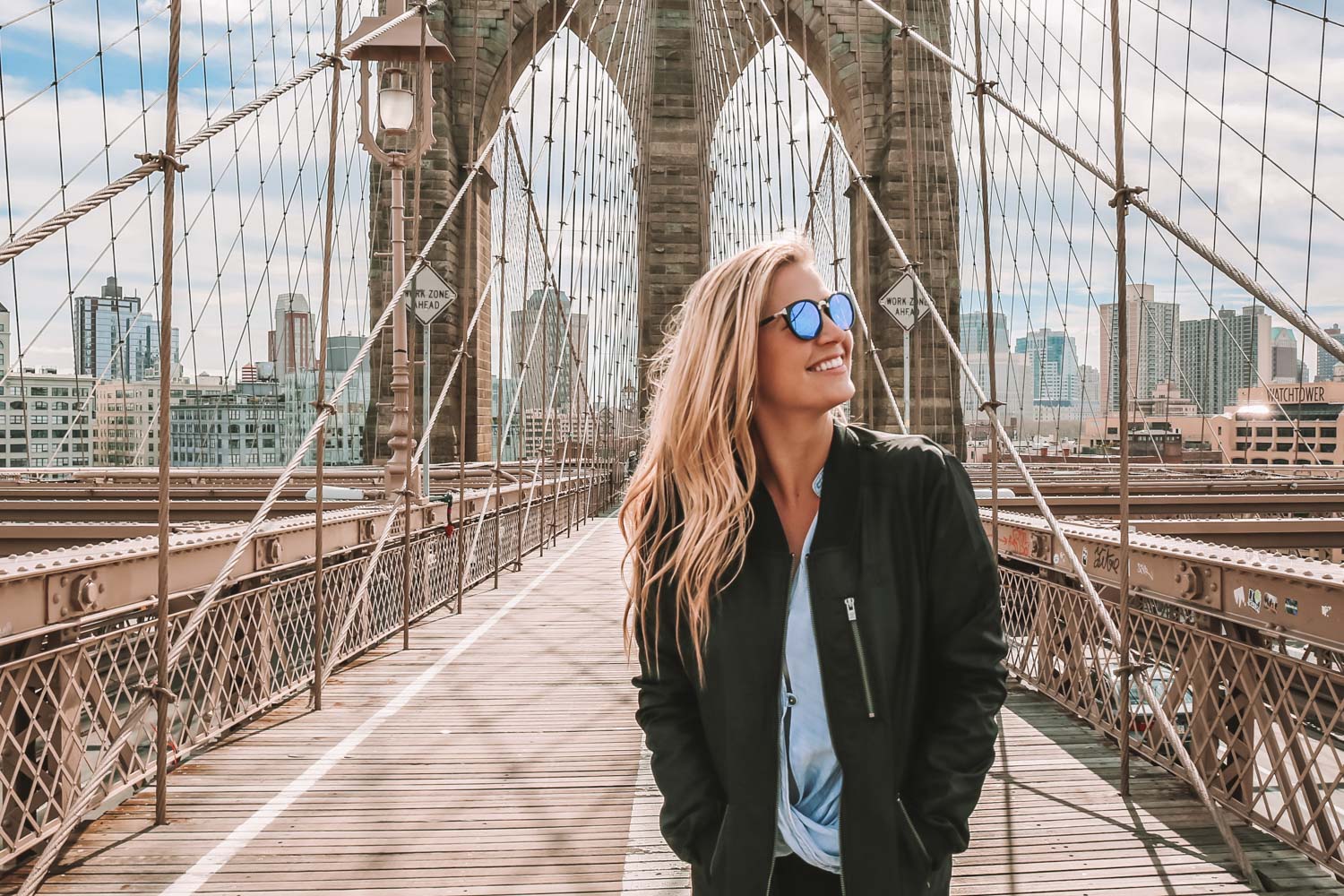 Brooklyn Bridge
8. Dress for the City
While wearing Sex and the City-inspired outfits might be the dream, I'd suggest saving your Carrie gear for the evening and keep it simple during the day. If you really want to explore and experience the city, you'll be doing A LOT of walking—meaning you'll probably want to rock sneakers over Manolo Blahniks.
The weather in NYC varies a ton. It can be -10 or 100 degrees F. When you are in a sticky hot subway or a snowy and windy street, you really feel it! Check the weather before you go and pack layers.

9. Know That You Can't Do Everything
No matter how many times I visit NYC, I barely seem to put a dent in my bucket list. There is just so much to see and experience! We will never see it all so it's all about prioritizing. Narrow it down to the things you just can't wait to do.
As I mentioned in my post about travel burnout, it is not about the number of things you can check off your list. It's about enjoying your experience! If you have a blast just laying in the grass in Central Park for three hours, do you!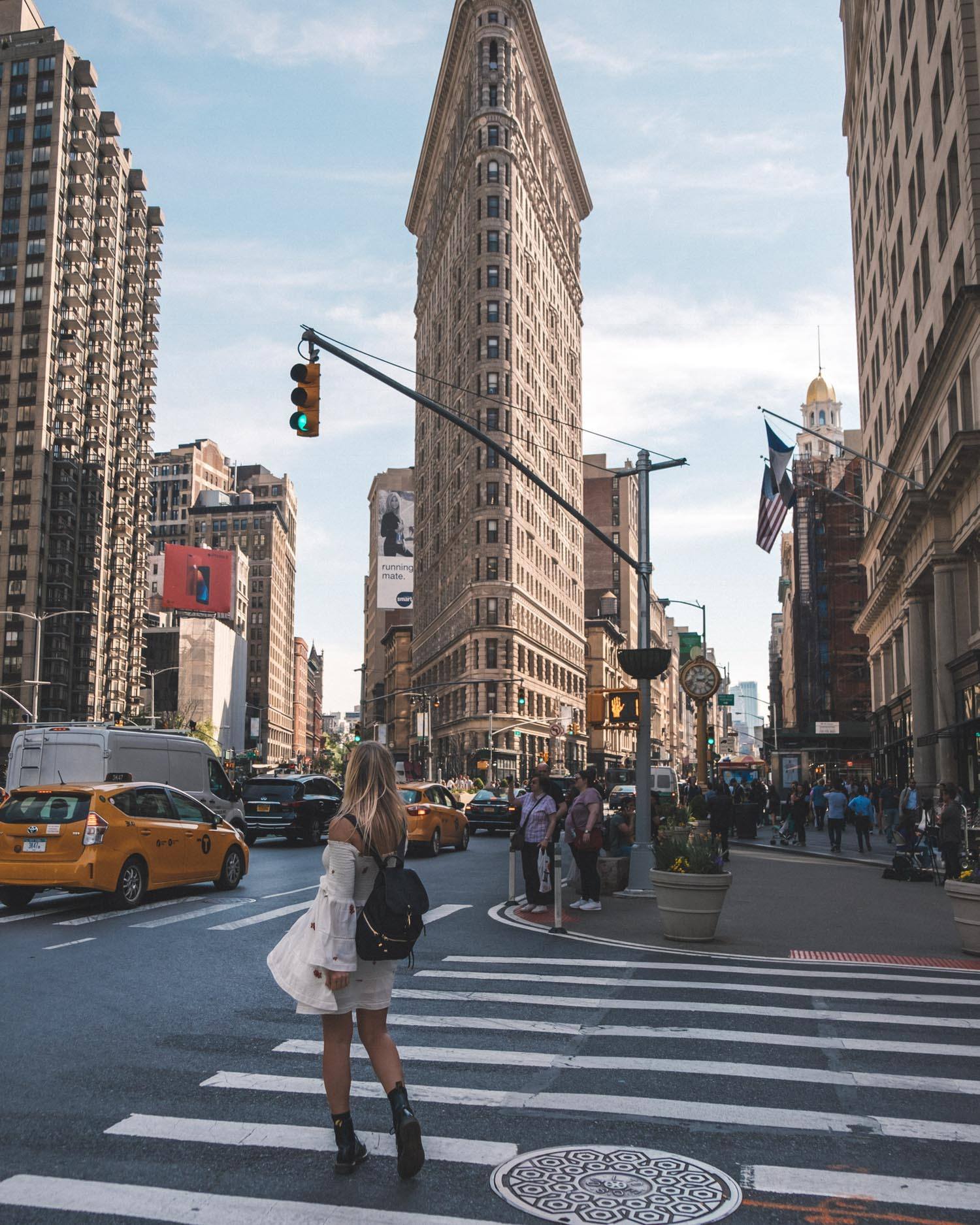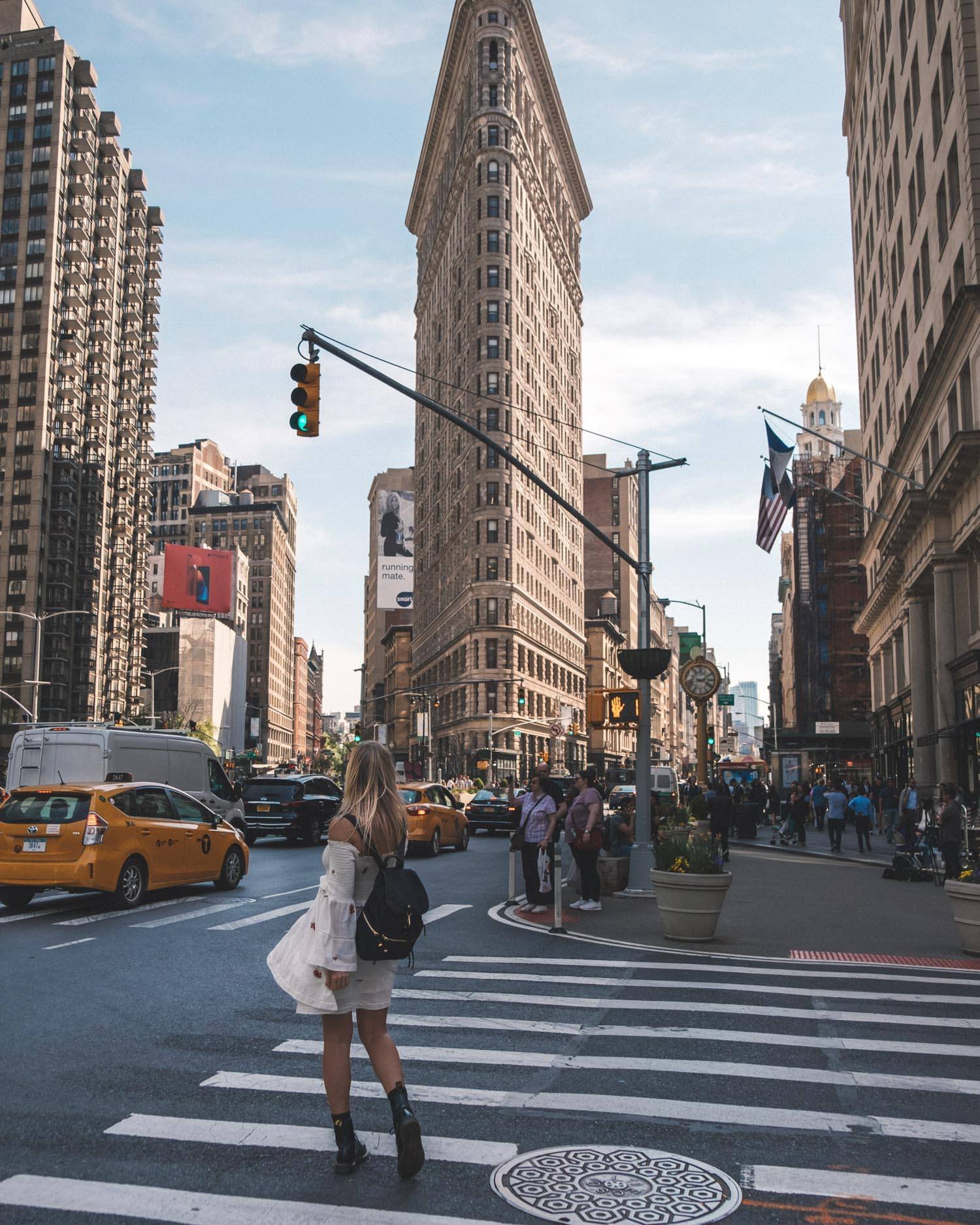 10. You Can Jaywalk, But…
Be smart about it and don't be rude! Respect the same "right of way" rules you would when you are driving. If there is an opening in traffic, people will usually go for it.
But be prepared! You will find madness on the streets from time to time. Drivers are notorious for running red lights and turning left without checking the crosswalk. You really do need to be vigilant.

Lastly, sometimes it's best to just wander. Save some time on your itinerary to just explore and see where the day takes you. Find a cool coffee shop, take a look at the street art, and people-watch.
Want to make the most out of your time in NYC? I'd highly recommend joining a Take Walks tour!
Have you been to NYC before or are you heading there soon? Let me know in the comments below! And make sure to check out my ultimate New York City travel guide.