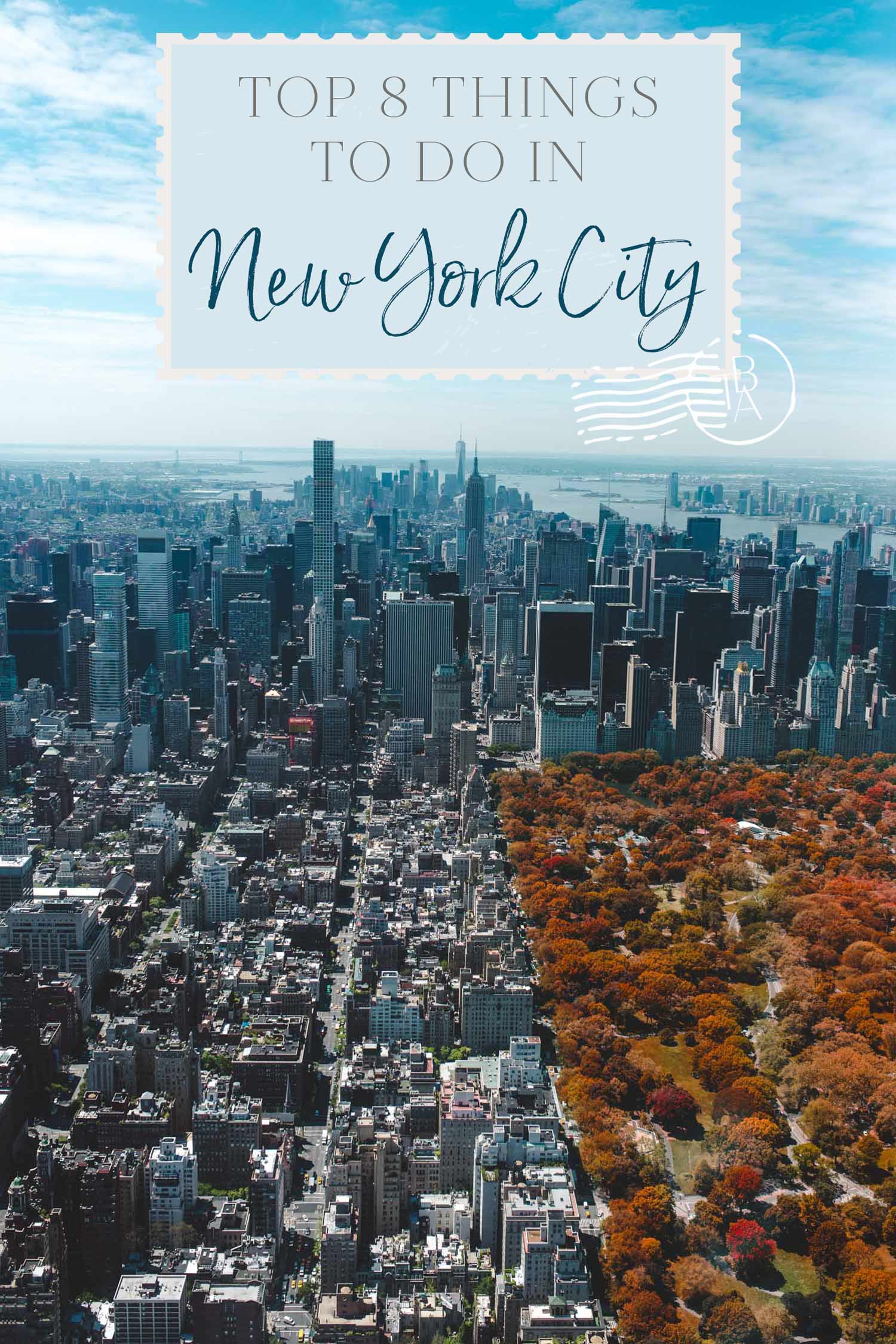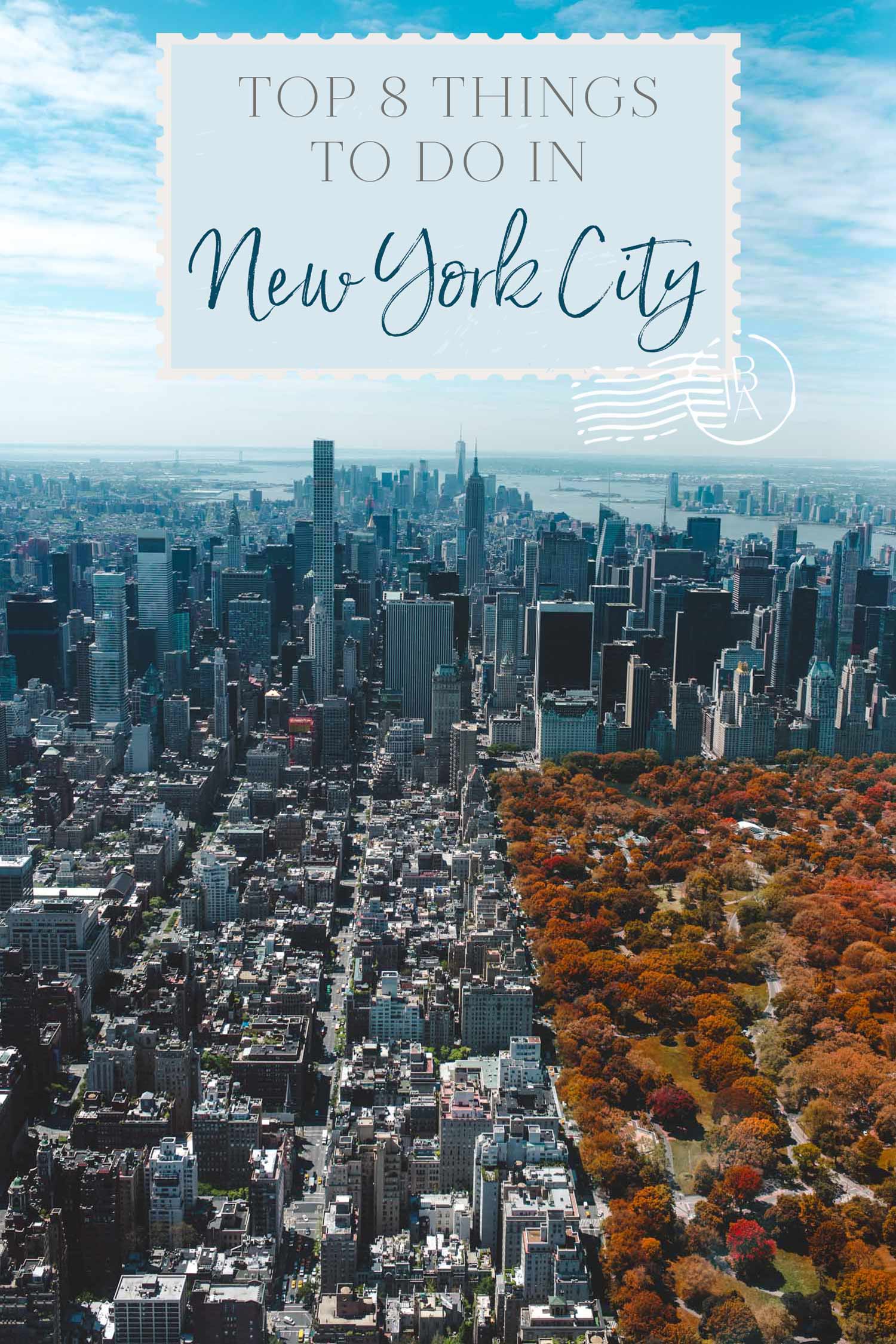 New York is one of the greatest cities in the world. There are famous sites around every turn, mouth-watering restaurants, award-winning Broadway shows and something going on any time of the day.
When it comes to planning a trip to NYC, it's hard to decide what you want to do – especially if you have a limited amount of time. It makes choosing between the world-class museums, incredible buildings, and all the Gossip Girl filming locations almost impossible.
Here are my top 8 things to do in New York City to help you see the best of the Big Apple in a time crunch!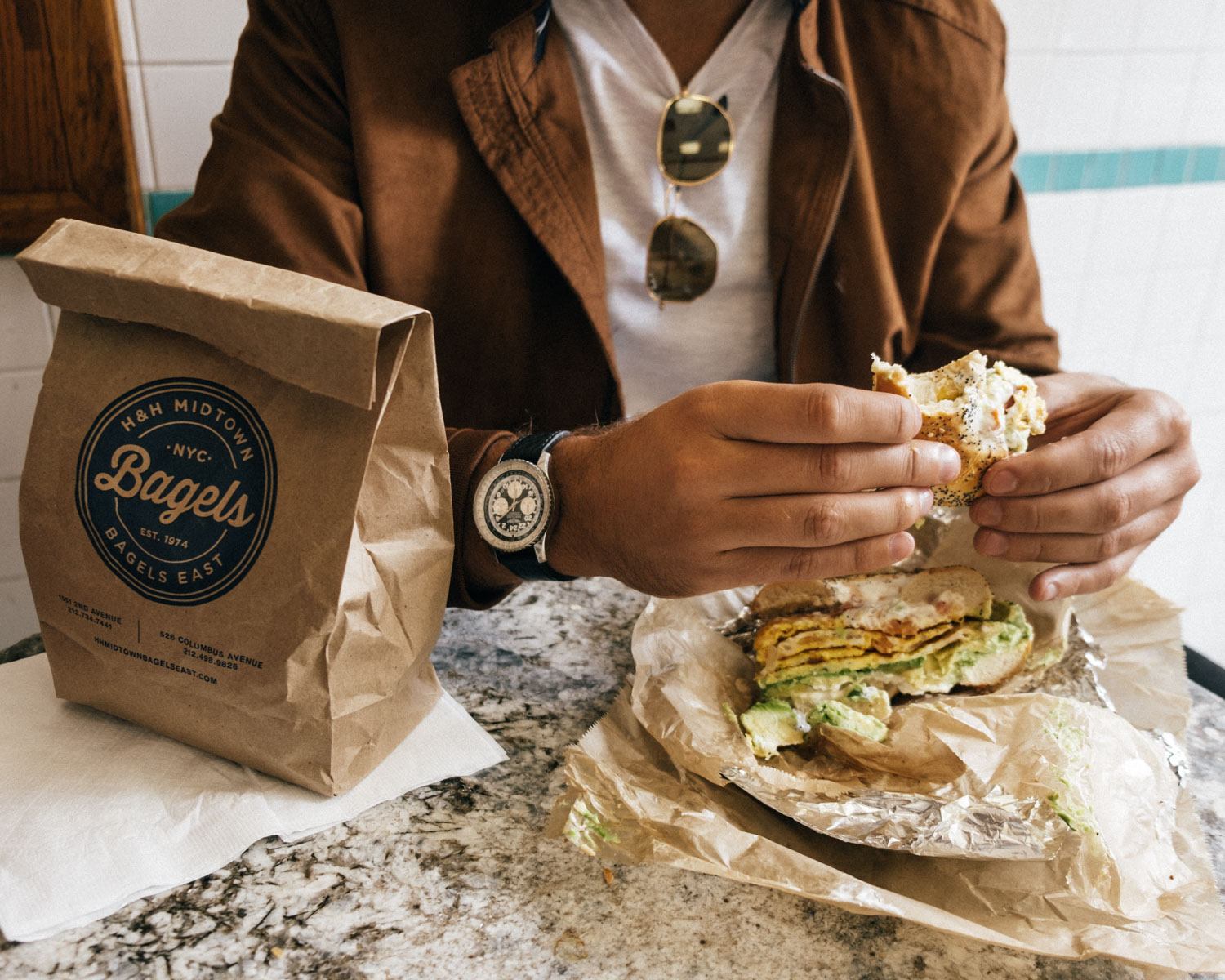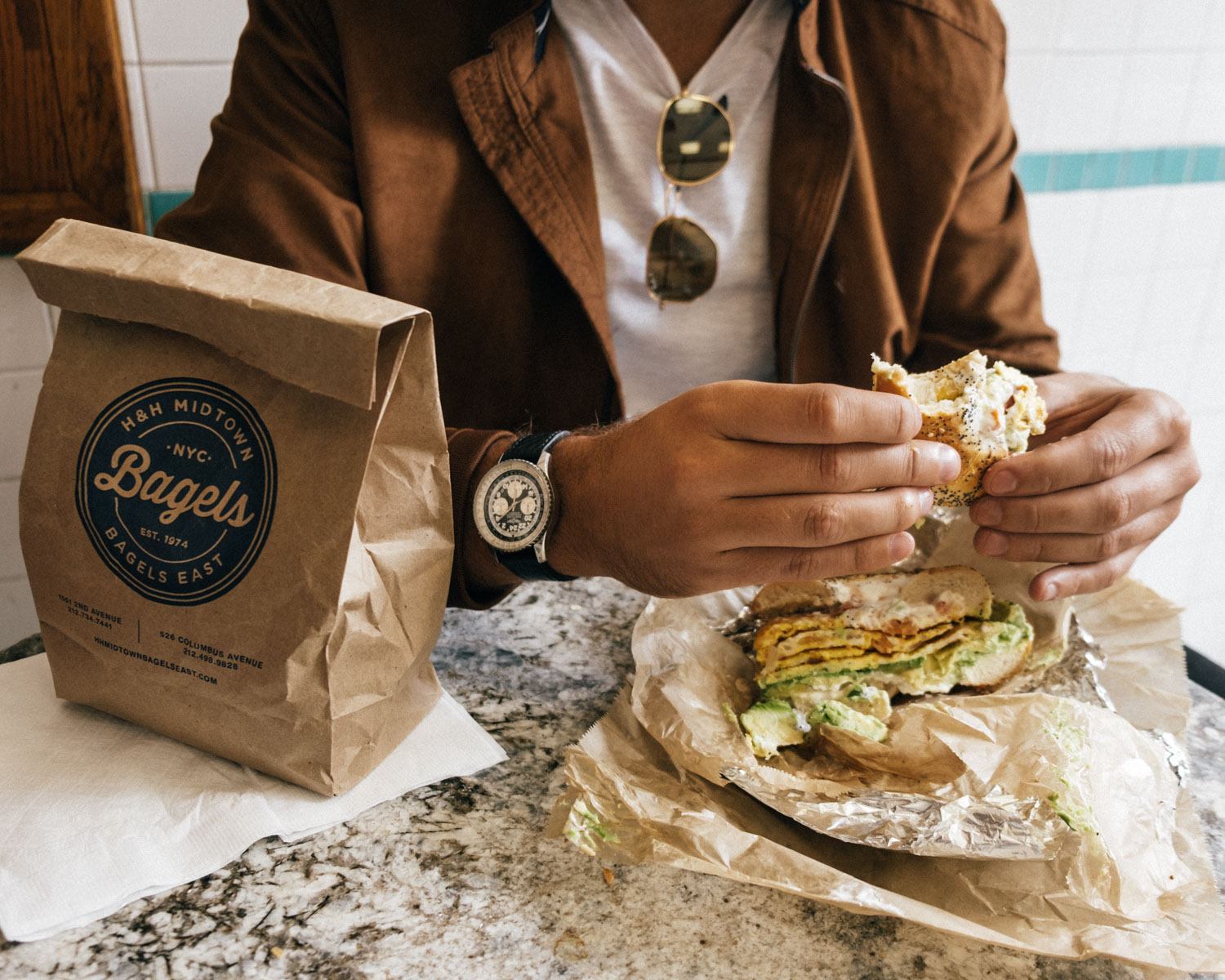 Try Delicious NYC Eats
Let's be honest, one of the best things to do in NYC is to eat! There are so many different markets, restaurants, bars, and cafes to choose from – it's a foodie paradise!
Pizza & Bagels: Two of the best things in life done best in NYC. Nobody will agree on the "best" place for pizza OR bagels, but one of the best pizza spots is Joe's Pizza near Chailait and Di Fara Pizza in Brooklyn. I also love B Side Pizza. For bagels, H&H Midtown Bagels hits the spot.
It might take you an hour to get a $5 slice of pizza, but it will be worth every cheesy bite!
Markets: One of my favorite things to do in NYC is to go to the Gansevoort Market. It's been running since 1884 and is where you'll find incredible ice cream, New York style pizza, ramen and more! Another great option is the Chelsea Market, open from Monday to Saturday. It boasts over 35 vendors and draws in over 6 million people every year.
Hot Dogs & Pretzels: If you're searching for hot dogs and pretzels, any old street stand will do. They're NYC staples but aren't the most gourmet thing you'll taste in the city. Head to Katz Deli on East Houston for a proper hot dog (and don't miss their delicious dill pickles). Known for their corned beef, the family-owned spot has been around for over 100 years.
Italian: Mamma Mia, I cannot get enough Italian when I'm in New York! This is also a something that locals will argue over where is best. I love Briciola. It's an intimate wine bar with inexpensive and delicious food and wine. They also have some great midweek lunch specials and happy hour!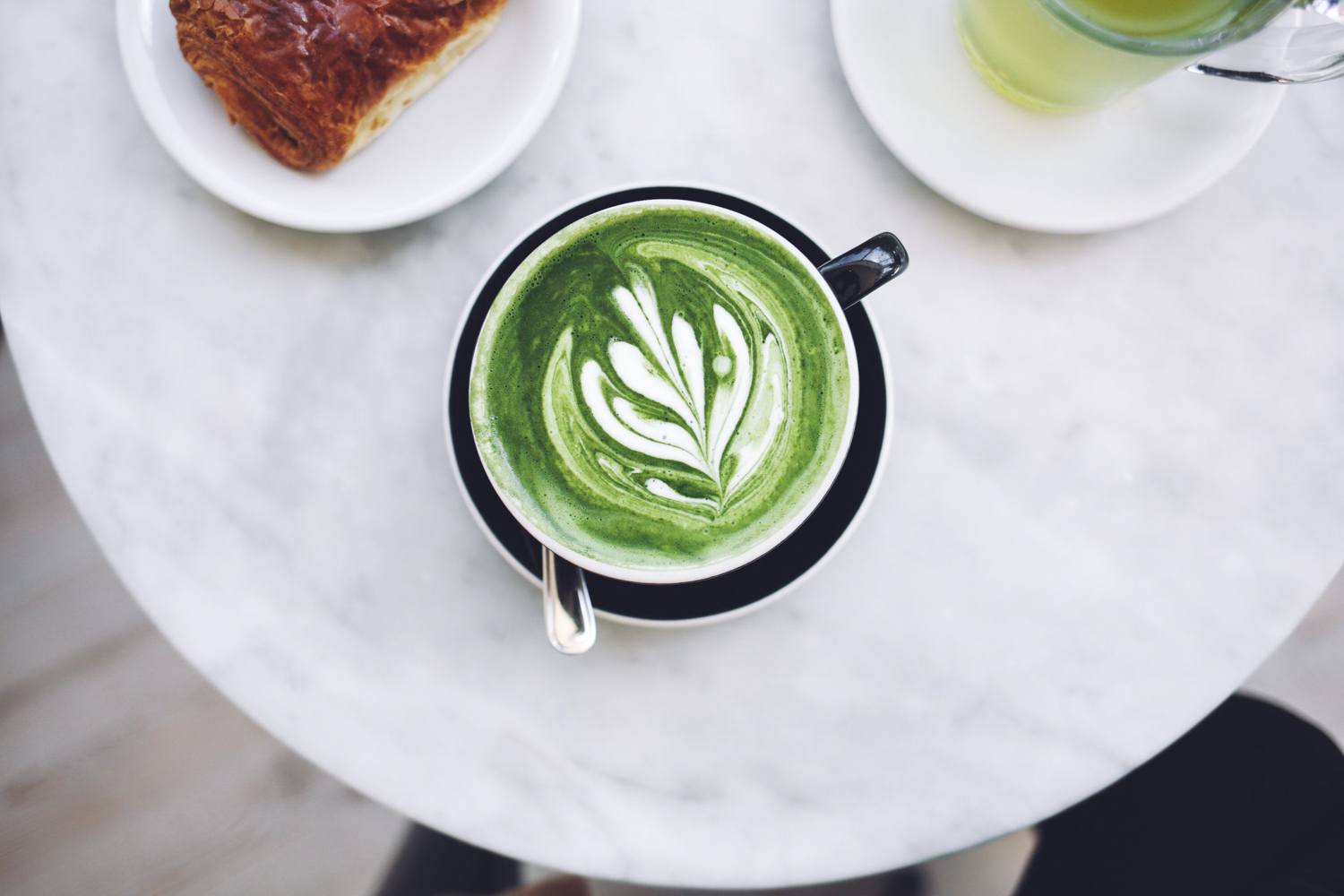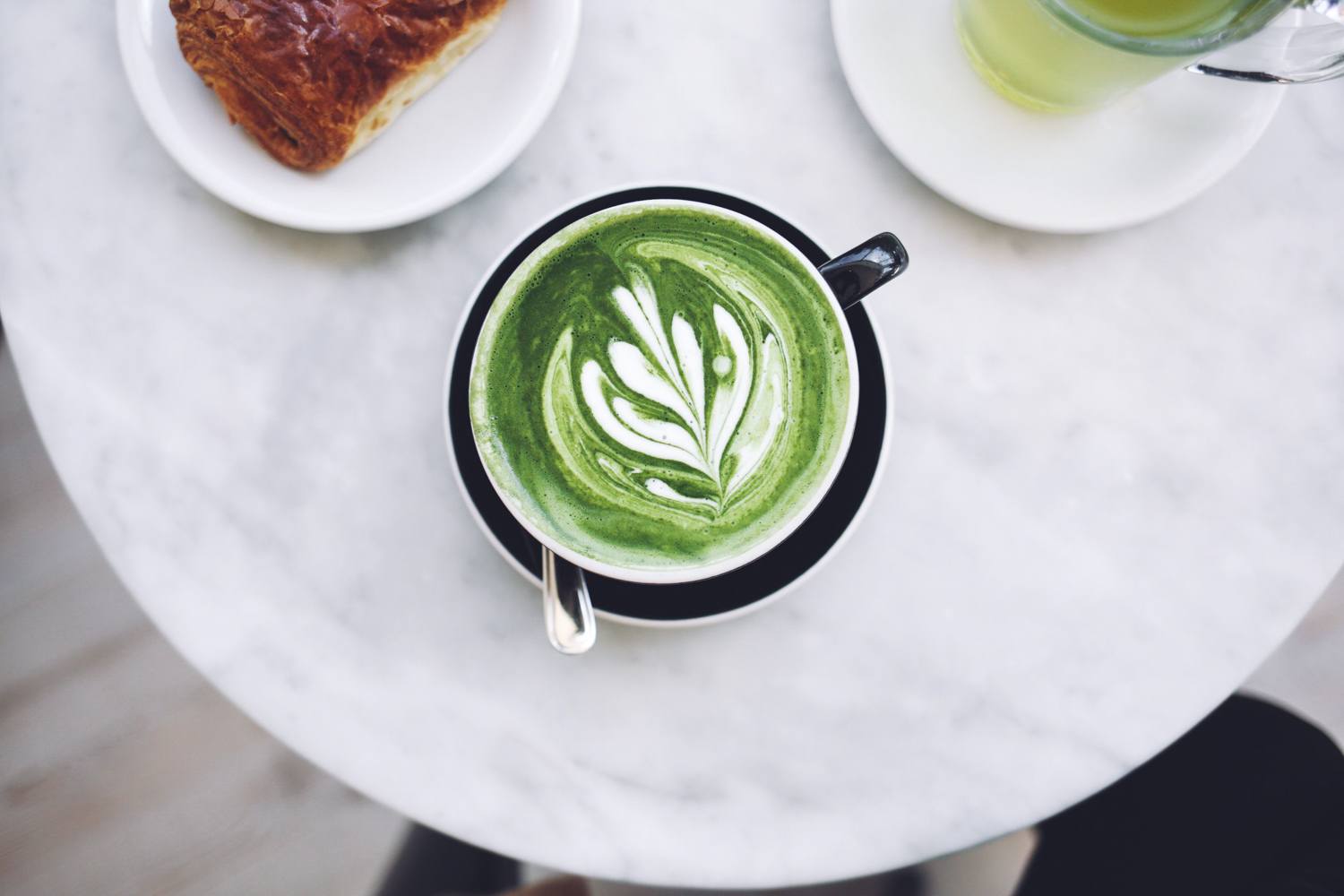 Get a Dose of Caffeine
New York City has almost more cafes than restaurants and bars. If you want to find the best spots for a cup of Joe, I definitely recommend asking the locals.
New places are springing up all the time, and you might discover a hidden gem!
Here are some of my favorites cafes in NYC. I keep coming back to these spots every time I visit without fail.
Chalait: Located in Hudson Square, NoMad, and Chelsea Market, Chalait is known for their avocado toast and signature matcha tea. Stop here for delicious gourmet sandwiches, quinoa bowls, and a buzz to get you through all the NYC sightseeing!
Toby's Coffee Estate: There are five locations throughout NYC, but I think the ones on 5th Ave or in Brooklyn are the cutest. There are shelves full of vintage goodies, marble countertops, tin ceilings, and more throughout each location. It's an Instagrammer's paradise!
Blue Bottle Coffee: The Williamsburg, Brooklyn (aka my favorite location) is built on the bottom floor of a 1930's industrial building that has been transformed into lofts. Visit from Monday through Friday from 6:30 to 7 PM and Saturday and Sunday from 7 AM to 7:30 PM.
Little Skips: If you're an artist or freelancer, this is going to be your crowd. Little Skips has coffee, baked goods, sandwiches, and even wine and beer. Plus there is rotating art and music, so you will always experience something different.
Ninth Street Espresso: With six locations, you will find some of the best looking (and tasting) espressos in New York. Remember to snap a pic of the impressive coffee art before you take a sip!
Two Hands: Nobody does coffee like Australia, so you can trust that Australian-owned Two Hands serves up a mean cuppa. Head to their Tribeca location and check out the "ladies room" downstairs for an awesome Instagram shot. 😉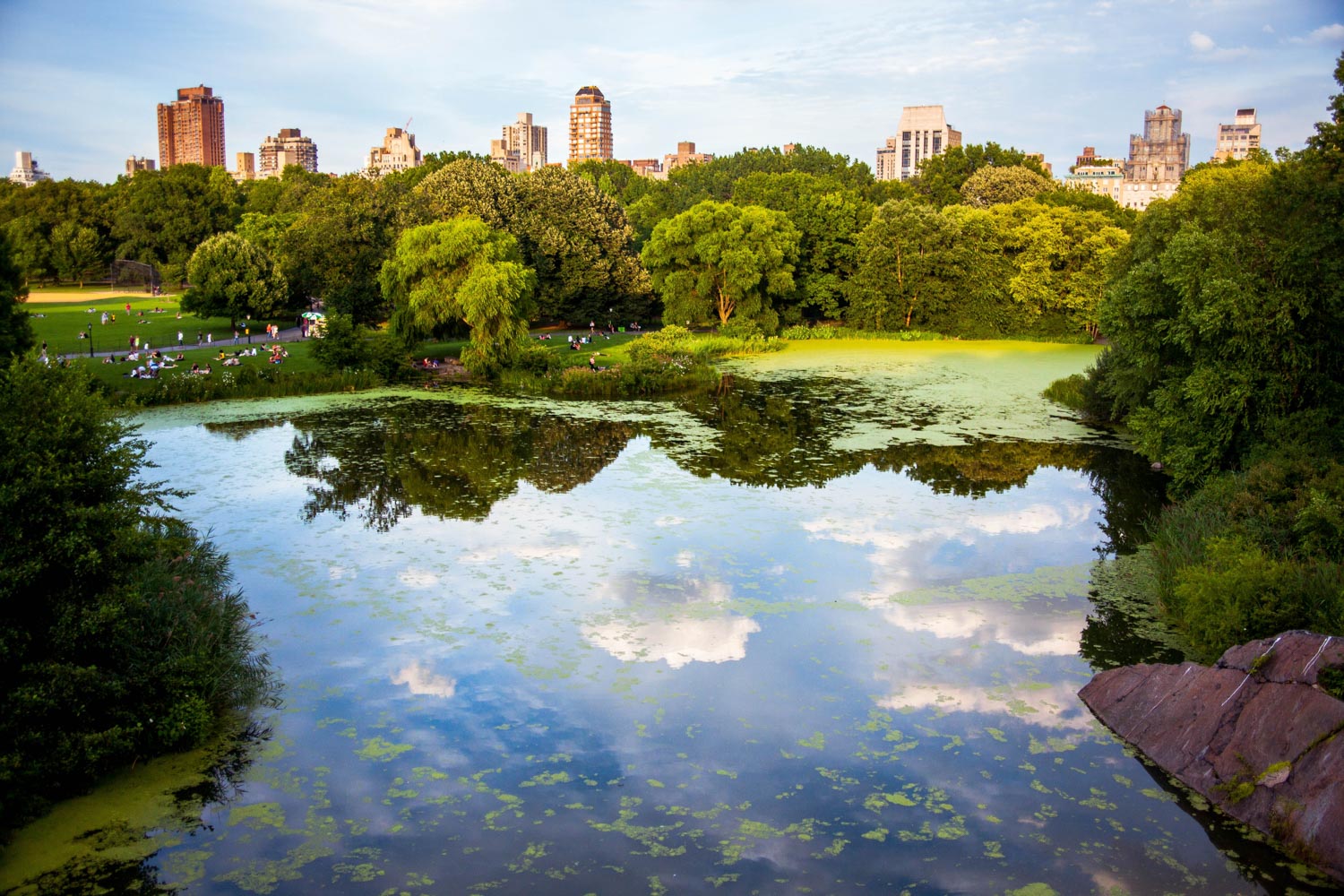 Wander Around the Gardens
When most people think of the Big Apple, they think of Central Park. What they don't realize is that it has a beautiful spot called Conservatory Garden.
Located at 5th Avenue and 105th Street, it's open from 8 AM until dusk and happens to be the only formal garden found in Central Park.
Another beautiful option is Washington Square Park on 5th Ave and Macdougal (near Chailait). It's most well-known for its arch that honors George Washington as well as a fountain.
If you're in Brooklyn, there is the Brooklyn Botanic Garden. It costs $15 to get in, and you will find plenty of events and exhibits.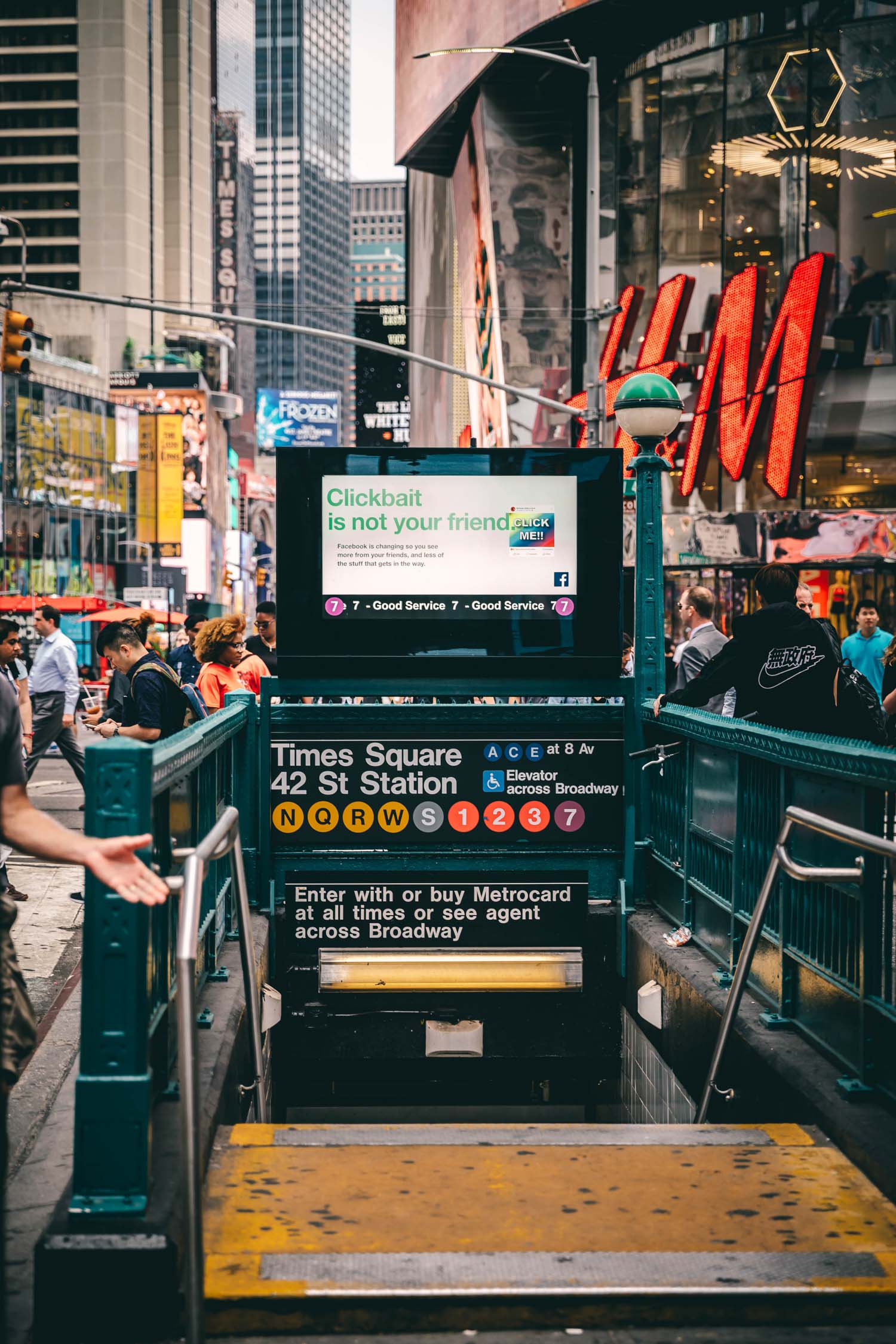 Take the Subway
Taking the subway in New York is a cultural experience. It's one of my top things to do in NYC if you want to get a sense of the heart of the city.
While it might not be the most comfortable way to get around (especially in the summertime), it's a melting pot of people. Everyone uses the subway, and there are even live performances at the different stations.
My favorite is the Lucky Chops, a funk band that plays at 34th Station.
On 42nd Street, you'll find a lady playing a saw like a cello, Union Square has a raucous jazz-funk band, and if you get off at 2nd Avenue, you can listen to a rock 'n roll accordion!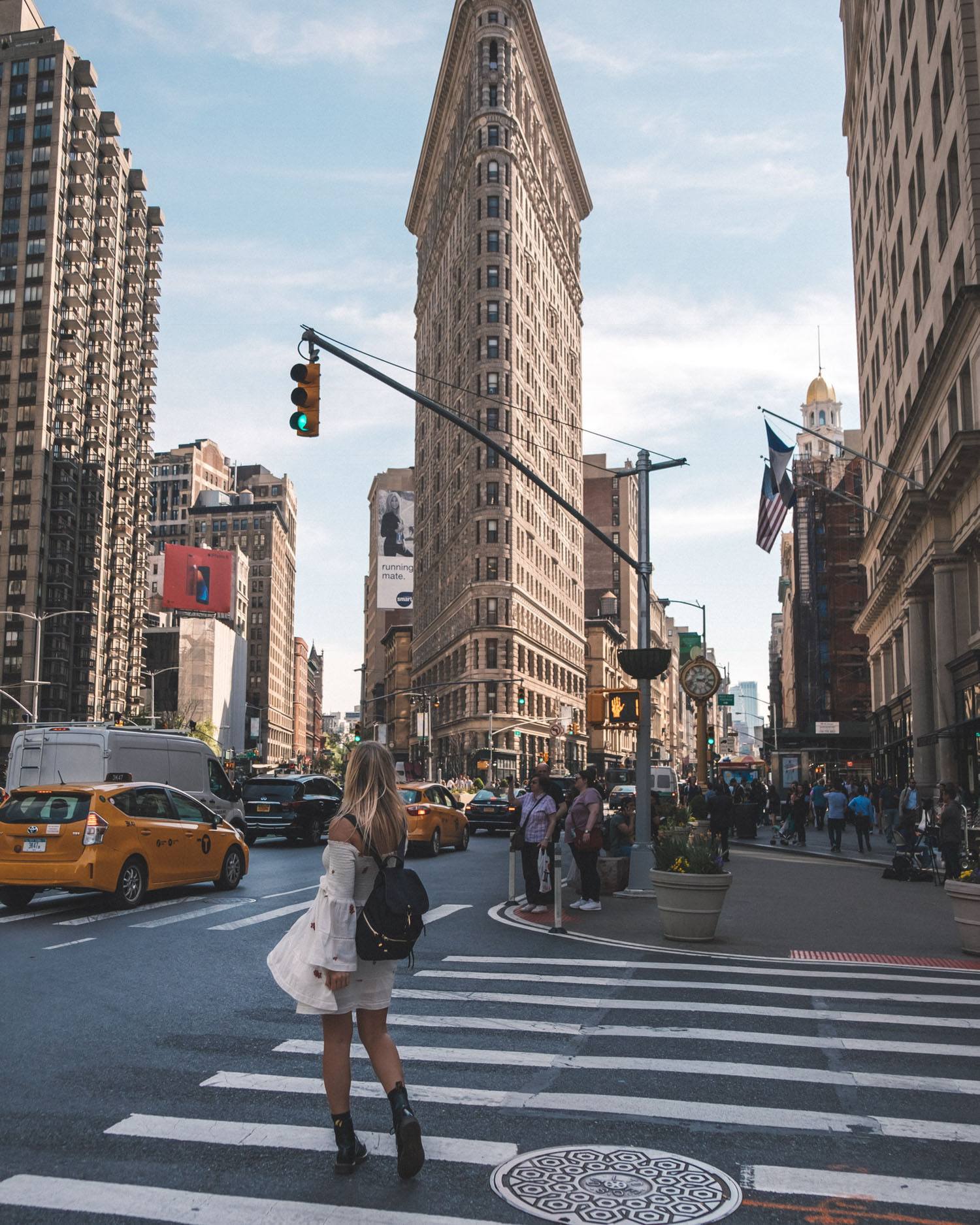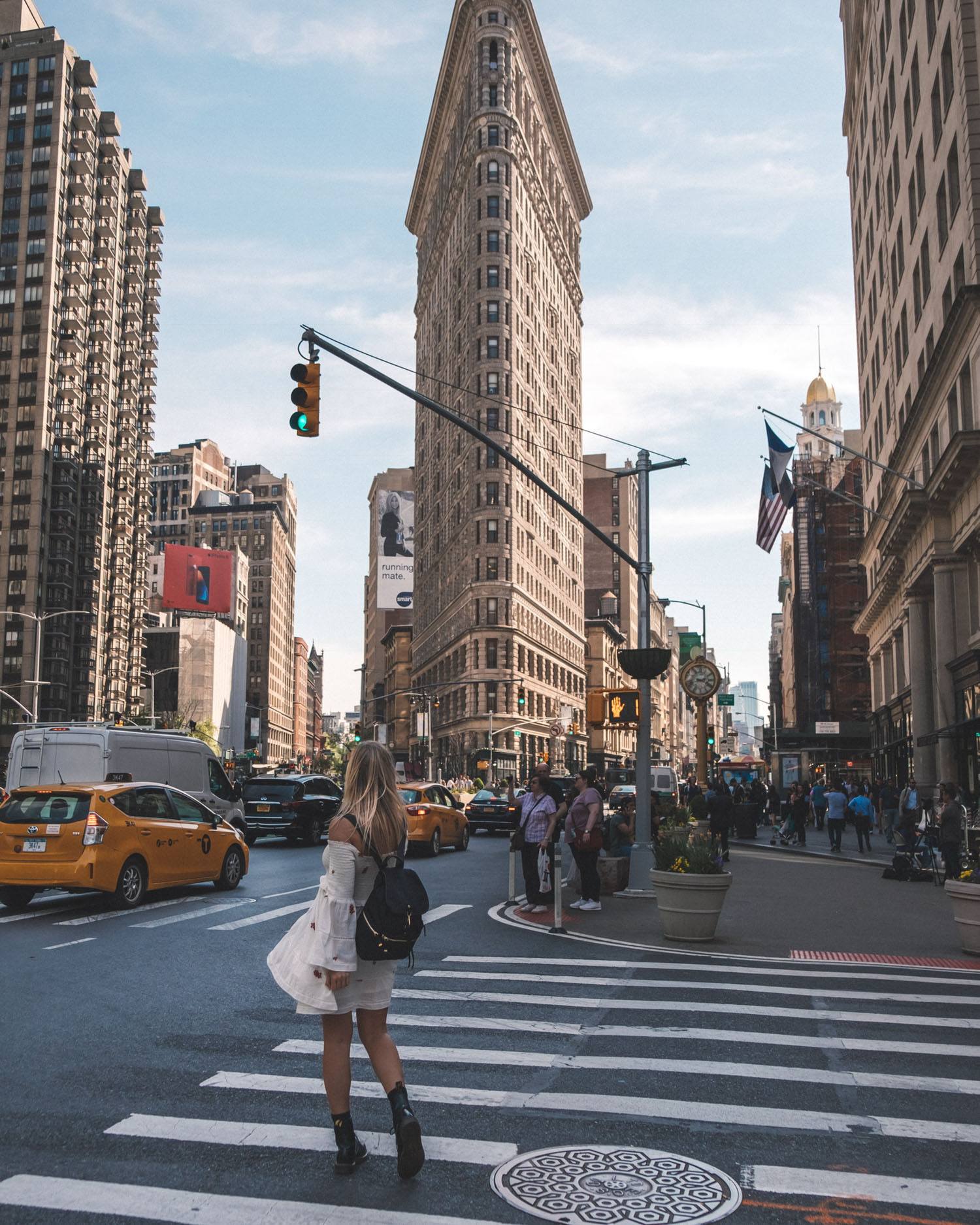 Shop 'til You Drop
Whether you're on the hunt for vintage or designer clothes, NYC has it all. From the West Village to SoHo to Brooklyn, there are unique shops everywhere you turn.
Awoke Vintage in Brooklyn: If you're like me and love vintage shopping, you have to stop by Awoke. They have the cutest storefront and some of the best vintage clothes and bags!

Pink Olive in Brooklyn: If you're on the lookout for home and paper goods go to Pink Olive. They have everything from books, greeting cards, stationery, and home decor.
Rough Trade Record Store: Wander around aisles full of classic vinyl. There's a huge selection to choose from as well as a cafe, a bookstore, and a venue with a bar.
There is also Urban Jungle, a vintage-shopping mecca in Brooklyn. If you're looking for vintage in the East Village, be sure to stop by Ladies and Gentlemen.

Top Sightseeing Spots
High Line: The High Line is a 1.45-mile-long park that was built on an old elevated railway. The park features food vendors, art, and an incredible view of the Hudson River and NYC skyline. The best time to visit is in the early morning or evenings. You'll avoid the crowds and have the incredible views all to yourself.
Washington Square Park: Washington Square Park is a 9.75-acre park in Greenwich Village and one of the top things to do in NYC. It's made appearances in countless movies like Ghostbusters; I am Legend and When Harry Met Sally.
Freedom Tower and 9/11 Memorial: Freedom Tower is a tribute to all those who lost their lives in 9/11. While it's a sobering experience, it's a chance to delve deeper into the tragedy. The memorial features two twin reflecting pools and the largest humanmade waterfalls in North America. The names of everyone who died on that horrible day are inscribed in gold panels that edge the pools.
Empire State Building: Want an iconic shot of the New York City skyline? Go to the 86th or 102nd floor of the Empire State Building! There is an observation deck that gives you 360-degree views of Central Park, the Hudson River, the Statue of Liberty, and the Brooklyn Bridge. Make sure you pack a wide-angle lens if you want to get as much in as possible!
Grand Central: Grand Central Station is much more than a busy transportation hub. It's a place to shop, dine, and experience everything that New York has to offer. The station is inside a beautiful Beaux-Arts building and has been open to the public since 1913. It's also where that famous scene of Serena returning to NYC in Gossip Girl was shot! Don't forget to look up – the restored ceiling features an incredible celestial scene!
Flatiron Building: This iconic 21-story building is known for its triangular shape. It may not be the tallest building in the city, but it's been featured on more postcards than any other building. At the moment, it's a private office building, but there are plans to turn into a hotel. You can't explore inside yet, but it's one of my favorite Instagrammable locations in NYC!
Brooklyn Bridge: Can you tell I like Brooklyn yet? Visit the Brooklyn Bridge at sunset if you want incredible photos of the city's skyline. Walk across and take in the views of Brooklyn, the Statue of Liberty, and Manhattan.
Top of the Rock: For $50 you can visit the roof of the Rockafeller Center aka the Top of the Rock. You'll get access to three stories of 360-degree views of Manhattan! Just be prepared for large lines waiting to get tickets and dress warmly during the fall – it can get very windy! On your way up, stop at the Center's sunken plaza. The stairs here are the best spot to snap a picture of the huge Prometheus statue.
Time Square: One of the best things to do in NYC is to visit Times Square. It's a staple on any New York itinerary, with its massive billboards and screens lighting up the night. If you can, plan your visit around Christmas or for the New Year's Eve celebrations and watch the famous "ball drop" at midnight!
The Met: The Metropolitan Museum of Art was founded in 1870 and displays over 5,000 years of art. With ever-changing exhibits, there is so much history to see at The Met. General admission only costs you $25, making it one of the cheaper things to do in NYC. If you're a student, be sure to have your ID with you and your admission will drop down to $12.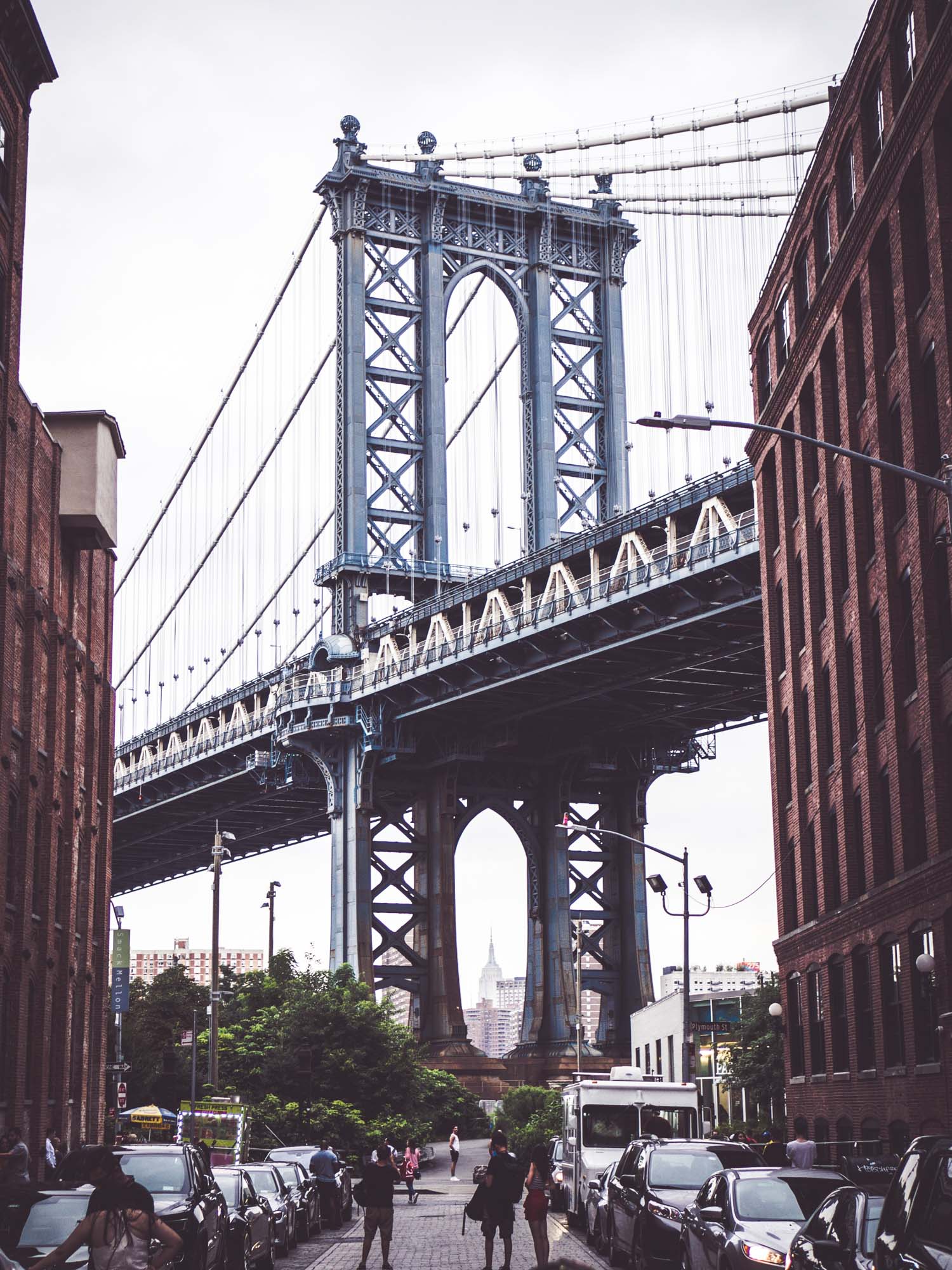 Head to Brooklyn
Brooklyn is a must-visit when traveling to NYC. Street art is becoming more and more popular, and it's popping up everywhere, especially in Brooklyn. There are a few spots that you'll definitely want to check out (and Instagram).
The Bushwick Collective: Located right off of Flushing Ave, the Bushwick neighborhood highlights the work of different local artists. There are almost 100 blocks with art in and around the Bushwick Collective area. All of the art is temporary and typically lasts about 12 months before being replaced.
DUMBO Walls: The DUMBO walls are comprised of 8 walls with pieces of art from CAM, DALeast, Eltono, Shepard Fairey, and more. You can find all the murals at 20 Jay St.
Starr Project: Start on Starr St and Cyprus Ave and then make your way towards St. Nicholas Ave. You'll see incredible street art murals, including a huge Frida Kahlo mural.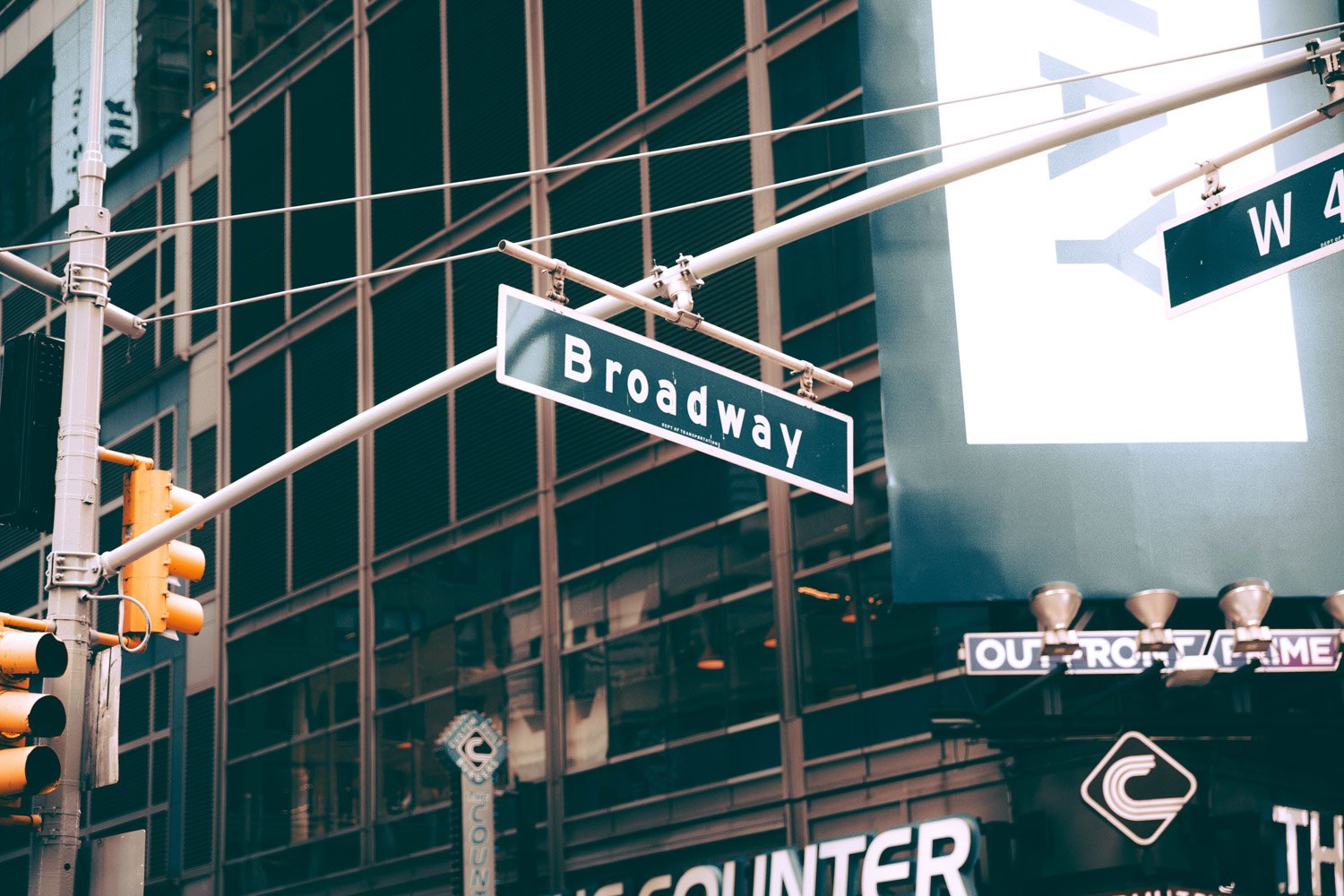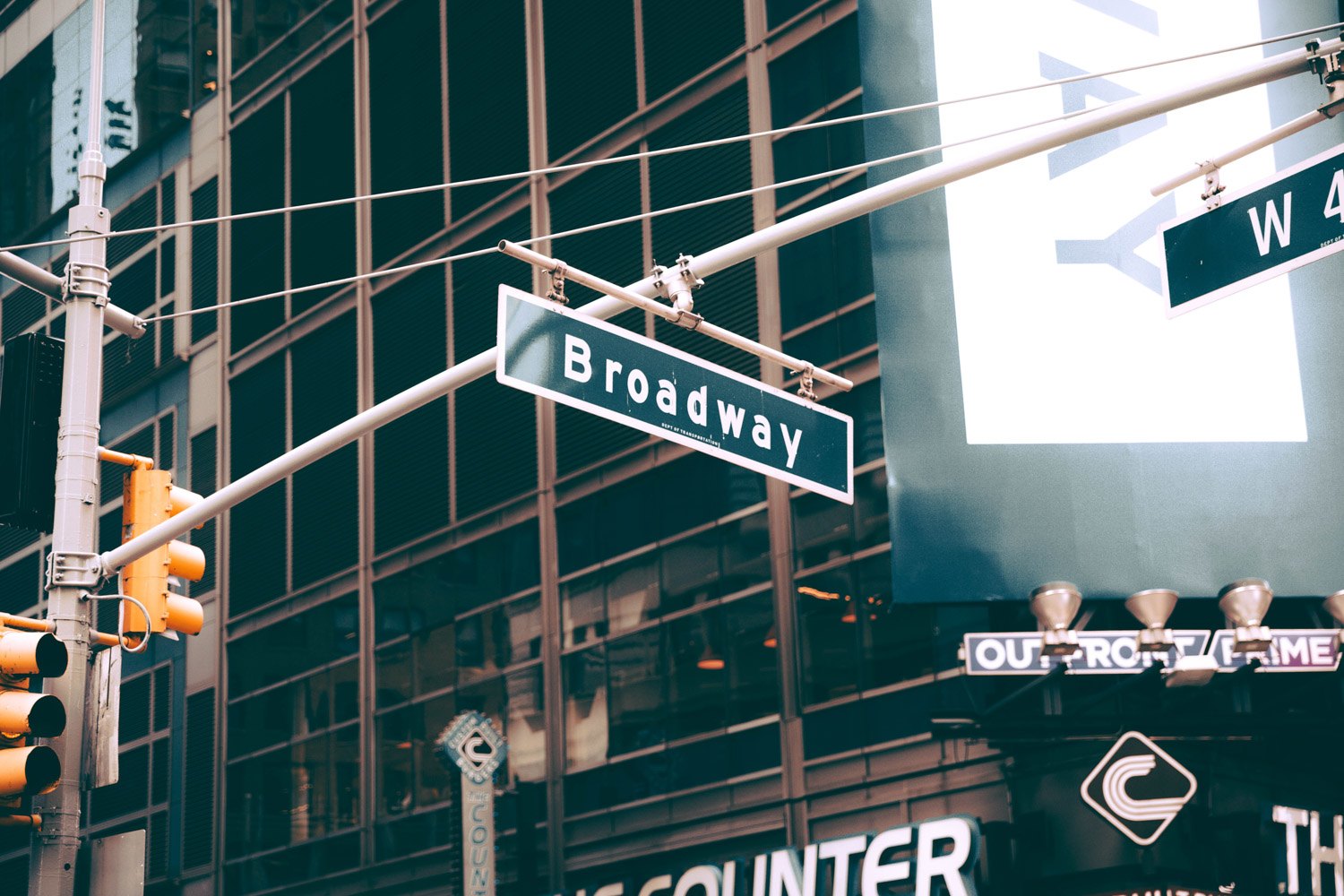 See a Broadway Show
Out of all my trips to NYC, the highlight is always going to a Broadway show. There are hundreds of plays showing every day, from long-running classics like Wicked to new additions (and my current favorite), Mean Girls.
If you've got your heart set on seeing one of the top shows, make sure you buy your tickets ASAP. Tickets sell out fast, and you might not get a seat for your dates in the city.
Helpful Tip: I totally thought that seeing a Broadway show was like going to the Opera. My boyfriend and I got completely dressed up in formal attire and planned for a sophisticated evening out. We were definitely the most overdressed at the show! In reality, most people wear jeans and t-shirts. You also get wine "by-the-coffee-mug" full. (You'll understand what I mean when you go.) It's not quite as classy as I imagined, but that makes it even more fun!

The Big Apple has so much to offer, and it's nearly impossible to not fall in love with the big city. Between the markets, incredible food, gardens, sightseeing, shows, and more, there is so much to see and love.
So what are you waiting for? Get that trip to NYC booked!