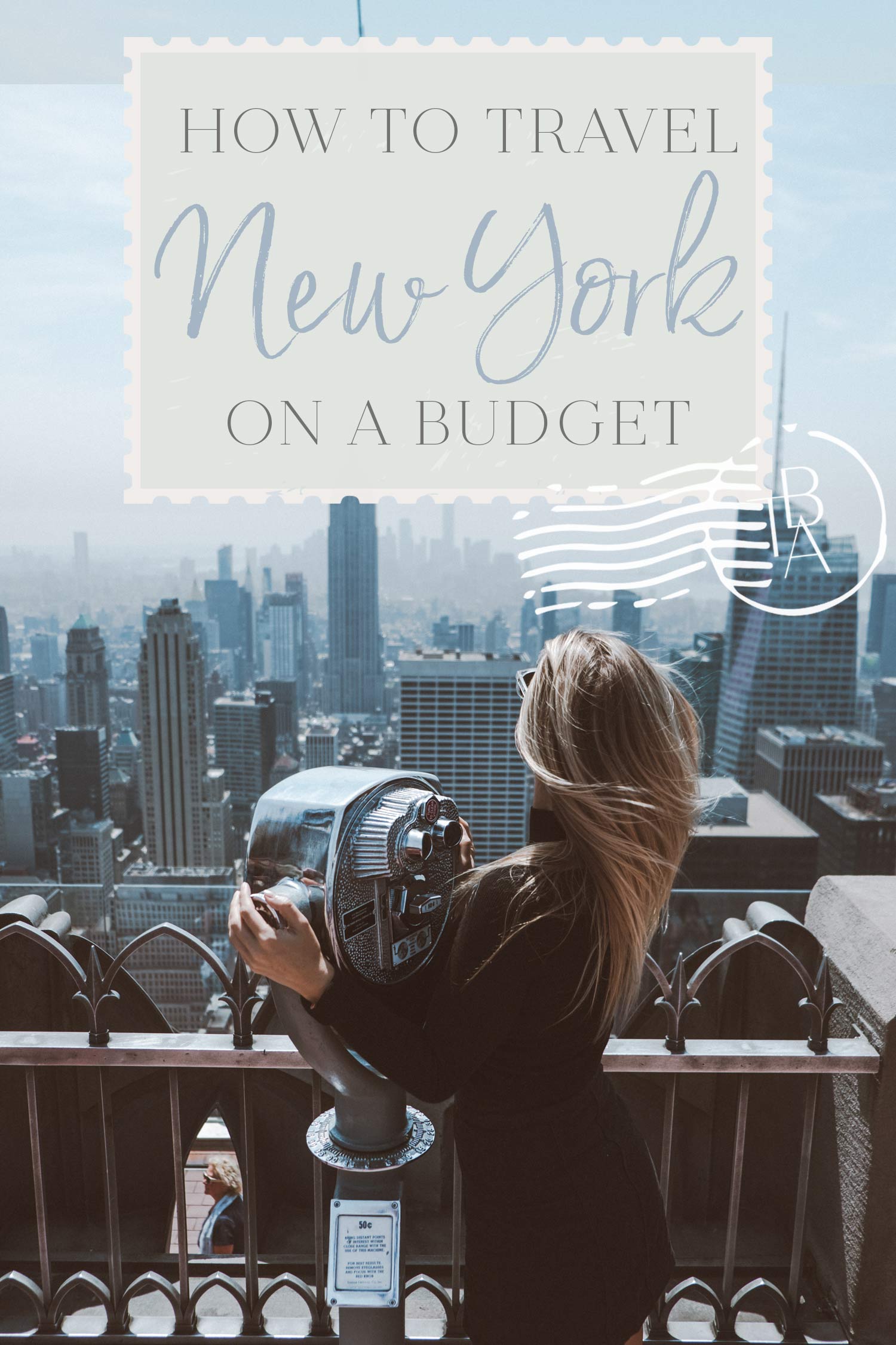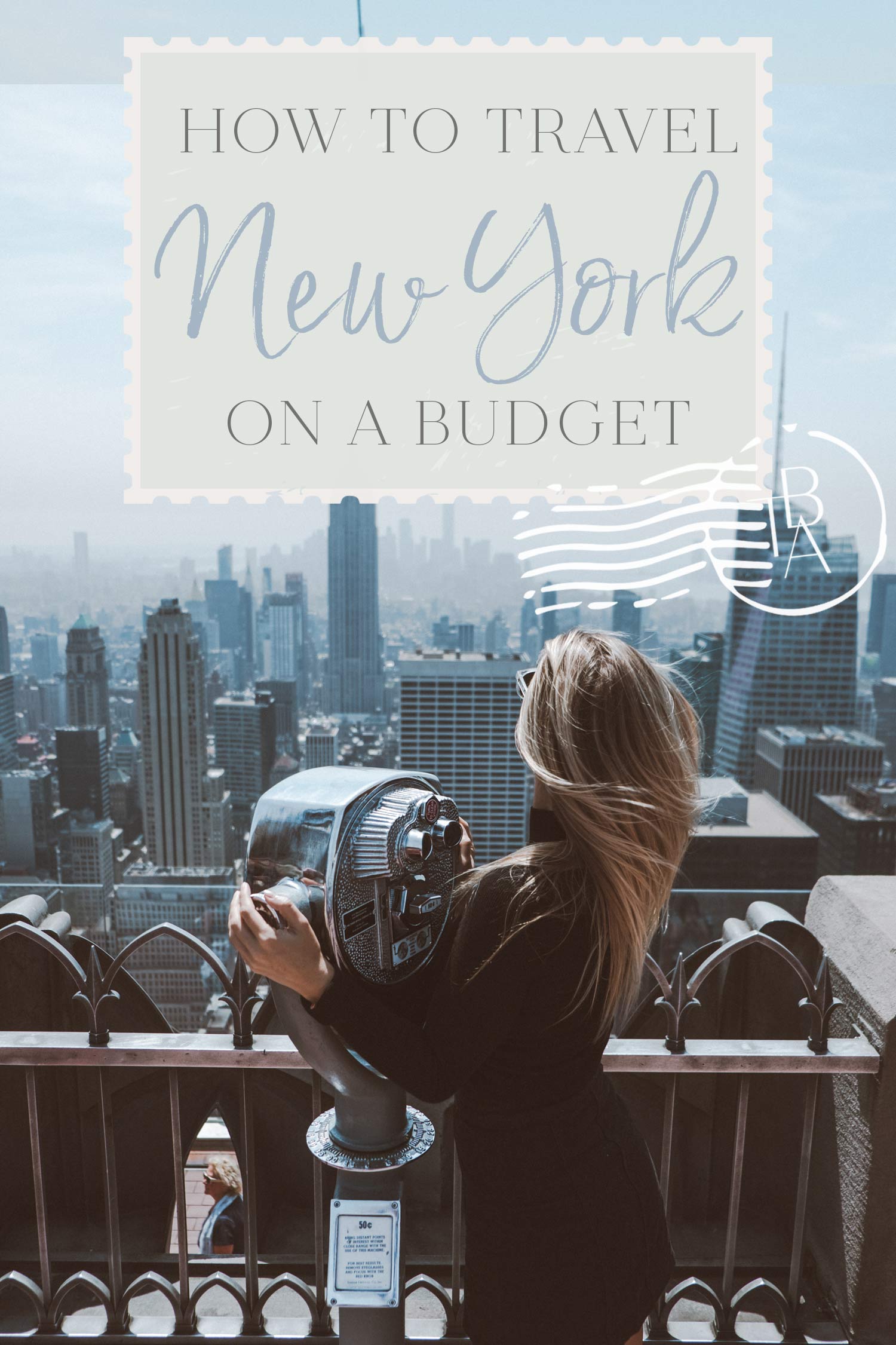 New York is one of my favorite destinations. It's the filming location of Sex and the City, boasts incredible Broadway shows and towering skyscrapers with epic views of the city below.
There's only one problem – NYC is an expensive city.
But it is possible to visit New York on a budget, even if you're a solo traveler. There's plenty of affordable (and FREE) things to do, that will help keep your costs down without taking the fun out of the city.
Here's how to do New York City on a budget!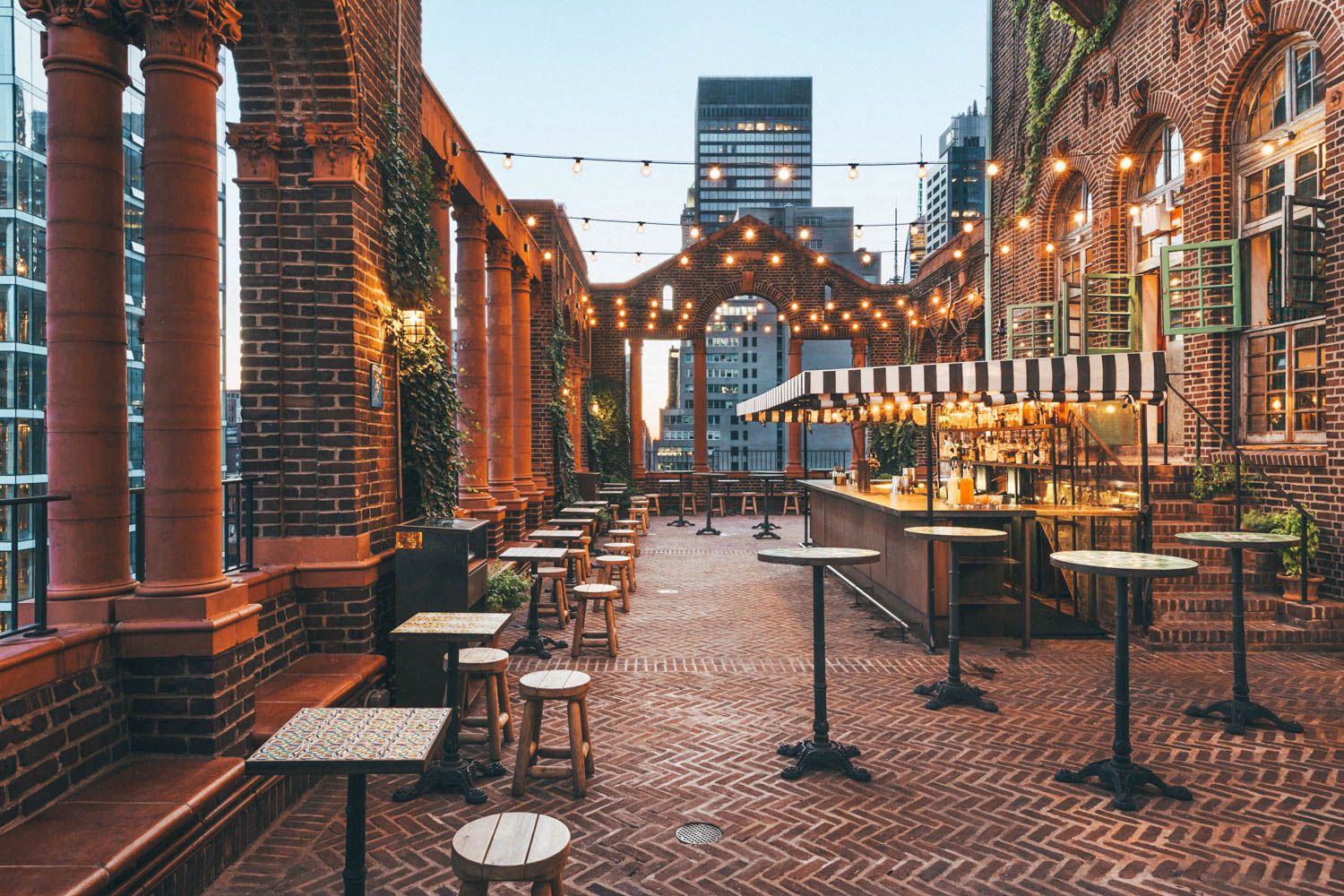 Where to Stay
Pod 39: Located just 6 minutes away from Grand Central Station, Pod 39 is a budget hotel that looks more luxurious than it's price tag. Inside you'll find a brightly colored lobby with board games, a fireplace, a taqueria, and a rooftop that offers sweeping city views. Whether you're traveling NYC solo or with your friends, Pod 39 offers plenty of accommodation options. Choose from twin bunks, full-size or queen-size beds.
While you won't get any extra amenities, you'll have all the essentials like flat-screen TVs, free Wi-Fi, pillow-top mattresses, extra soundproofing, and rainfall showers. The best part is that the rooms start as low as $75 a night!
Hilton Garden Inn: The Hilton Garden Inn is a three-star hotel with multiple locations around NYC. I recommend staying at the one of West 35th Street, as you'll be only a block away from the spectacular Empire State Building. The hotel has 298 newly-renovated rooms that offer incredible views of the city. There's also a 24-hour fitness center, an on-site Garden Grille restaurant, and a lobby bar that serves some great cocktails.
HI NYC Hostel: Gone are the days where staying in a hostel meant uncomfortable beds and dirty rooms. These days, you're more likely to find "poshtels" that offer almost everything you would find in a budget hotel at a better price. The HI NYC Hostel is only two blocks away from Central Park and costs $49 a night. The rooms are divided between male, female, and co-ed, and there are shared hallway restrooms.
You can also grab a meal at the in-house cafe or whip up your own food in the fully-equipped kitchen. The hostel also boasts the largest private green space in Manhattan!
Keep in mind, that it's often cheaper to split a hotel room if you're traveling with someone else.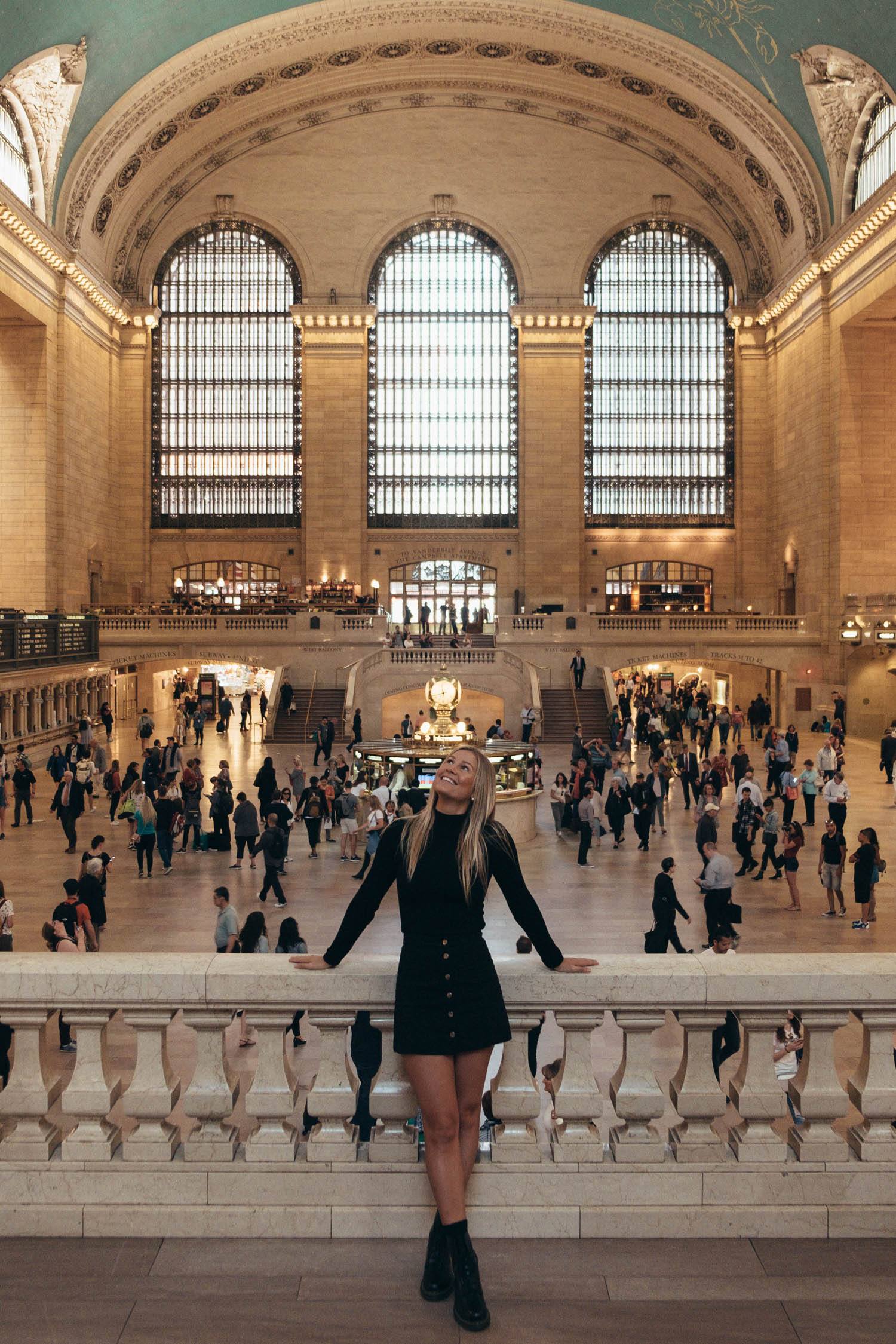 Grand Central Station
Free Things to Do in New York
Times Square: What would a trip to New York be without a visit to Times Square? You can window shop down the long line of stores, watch street performers, people watch, or you can try to grab free tickets to one of the many CBS late night shows.
Central Park: Want to feel like you're in a movie? Take a stroll down Central Park. Grab a blanket, pack a picnic, and relax on the Great Lawn. During the summer there are free concerts put on by the New York Philharmonics. Or you can follow one of the many paths and take in all the sights. Don't forget to make a wish at Bethesda Fountain before you go!
Brooklyn Bridge: Built in 1883, the Brooklyn Bridge is one of the top things to do in New York City and won't cost you a cent. The walk across the bridge takes about an hour and is full of Instagrammable views of Manhattan's skyline. I recommend coming here for sunset if you want beautiful lighting!
High Line: The High Line is a public park that was built on an old freight rail line. Elevated above the streets of the West Side, it's a spot where you can experience art, nature, and design. It offers some of the best views of the Hudson River and has a delicious open-air food court!
Flatiron Building: If you've ever received or seen a postcard from New York, there's a good chance that it had the Flatiron Building on it. Though there's not much to do inside (it's an office building as of right now), it's an iconic piece of NYC history that's definitely worth seeing!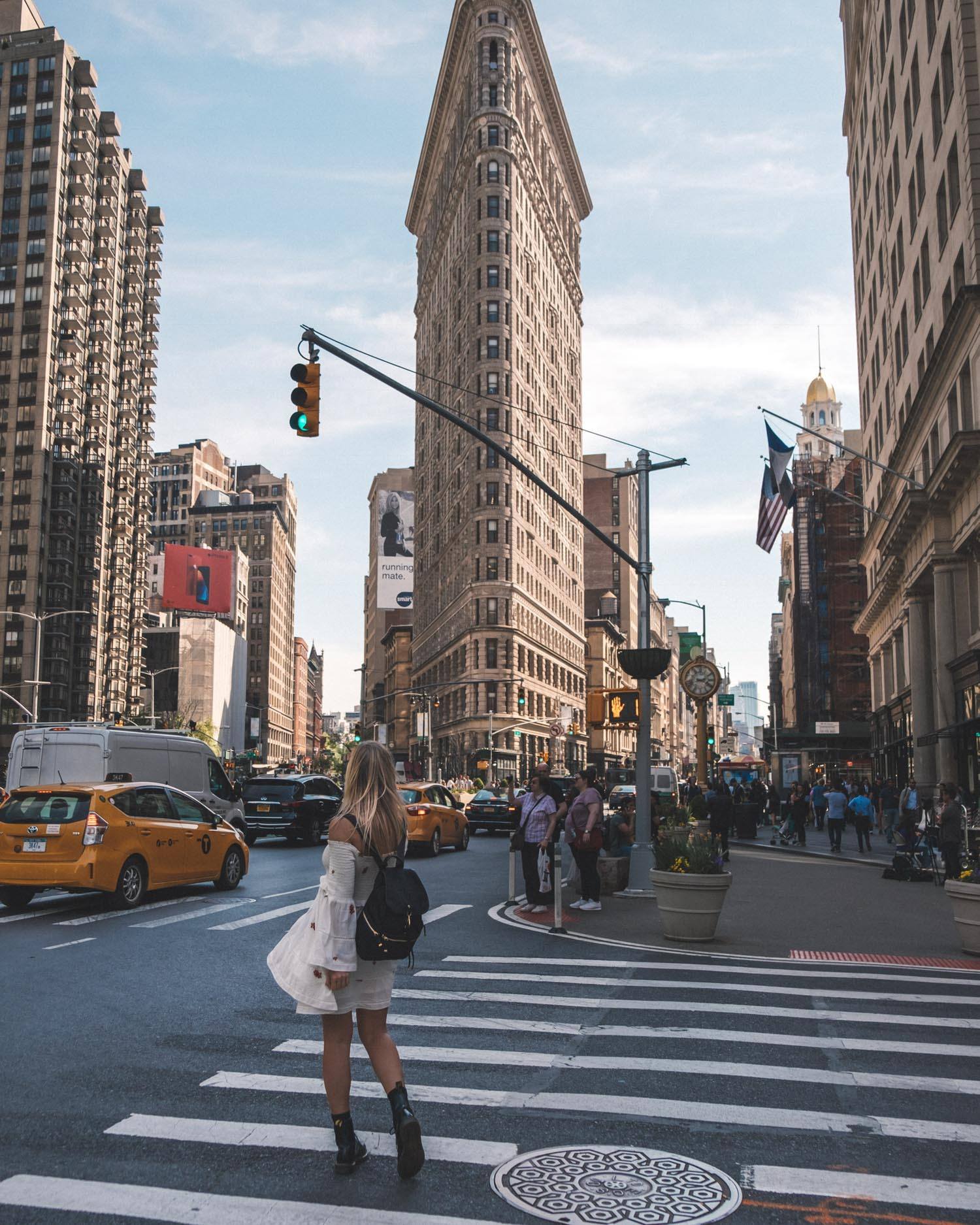 Flatiron Building
Bushwick Street Art: Brooklyn is known for its street art, and Bushwick is home to some of the city's most famous pieces. Stop by places like Morgan Avenue, The BogArt, Fine & Raw Chocolate, Siegel Street, and Roberta's Pizza to see the best!
MoMa: MoMa is one of the best museums in New York City, and it's free on Friday's from 4-8 PM. Avoid the long lines by arriving around 6 PM, and you'll have more than enough time to explore all the galleries and exhibits.
Staten Island Ferry: A ferry that's free? Yip! The Staten Island Ferry runs 24 hours a day, seven days a week. It departs from the harbor every 15 to 30 minutes and is one of the best ways to take in the city.
Grand Central Station: A visit to the Grand Central Station is a must. It's been a filming location for many popular movies and TV series over the years, but also has a unique history. If you want to learn more about it's past, sign up for a free walking tour with the Grand Central Partnership. It's a 90-minute tour led by one of New York's urban historians.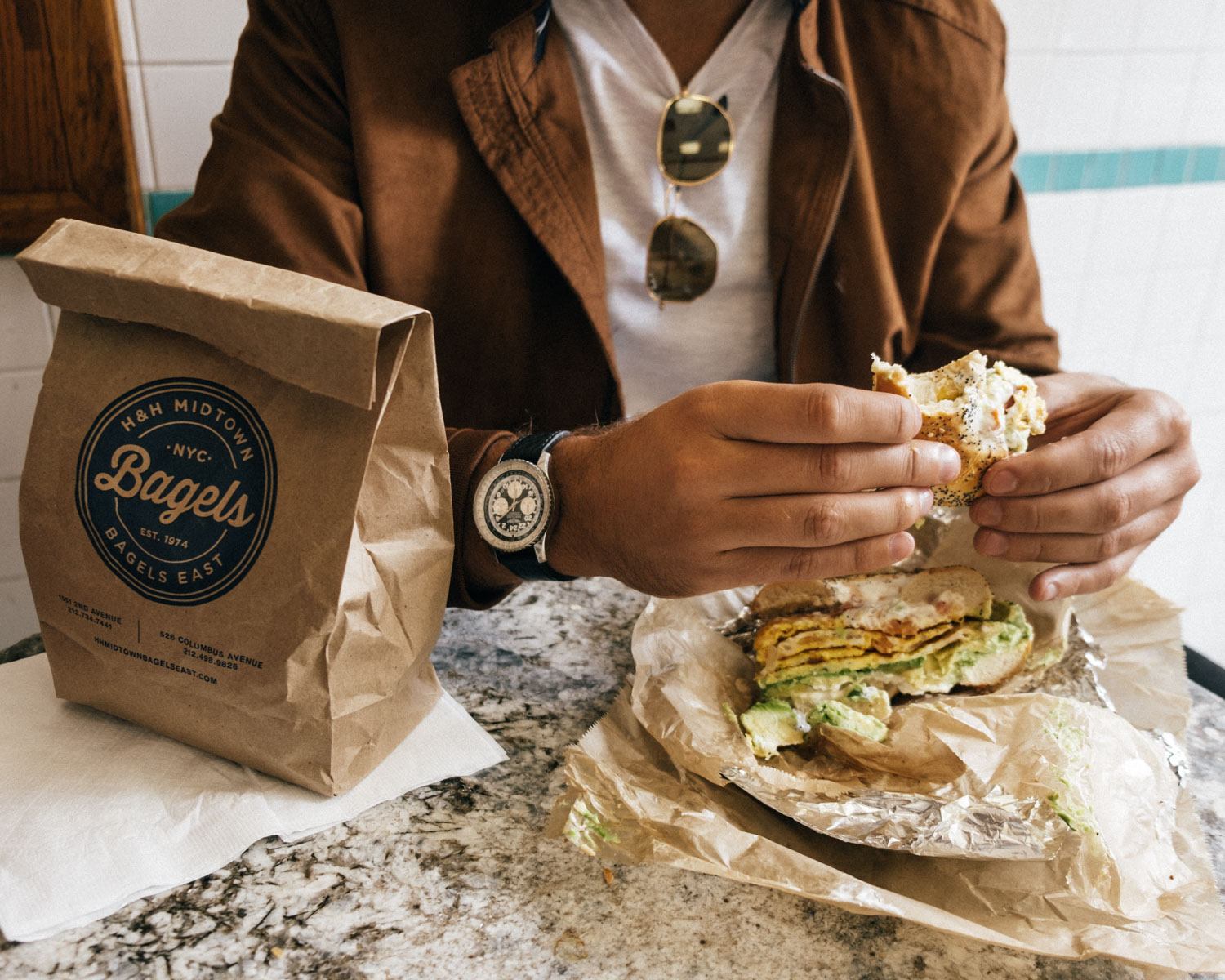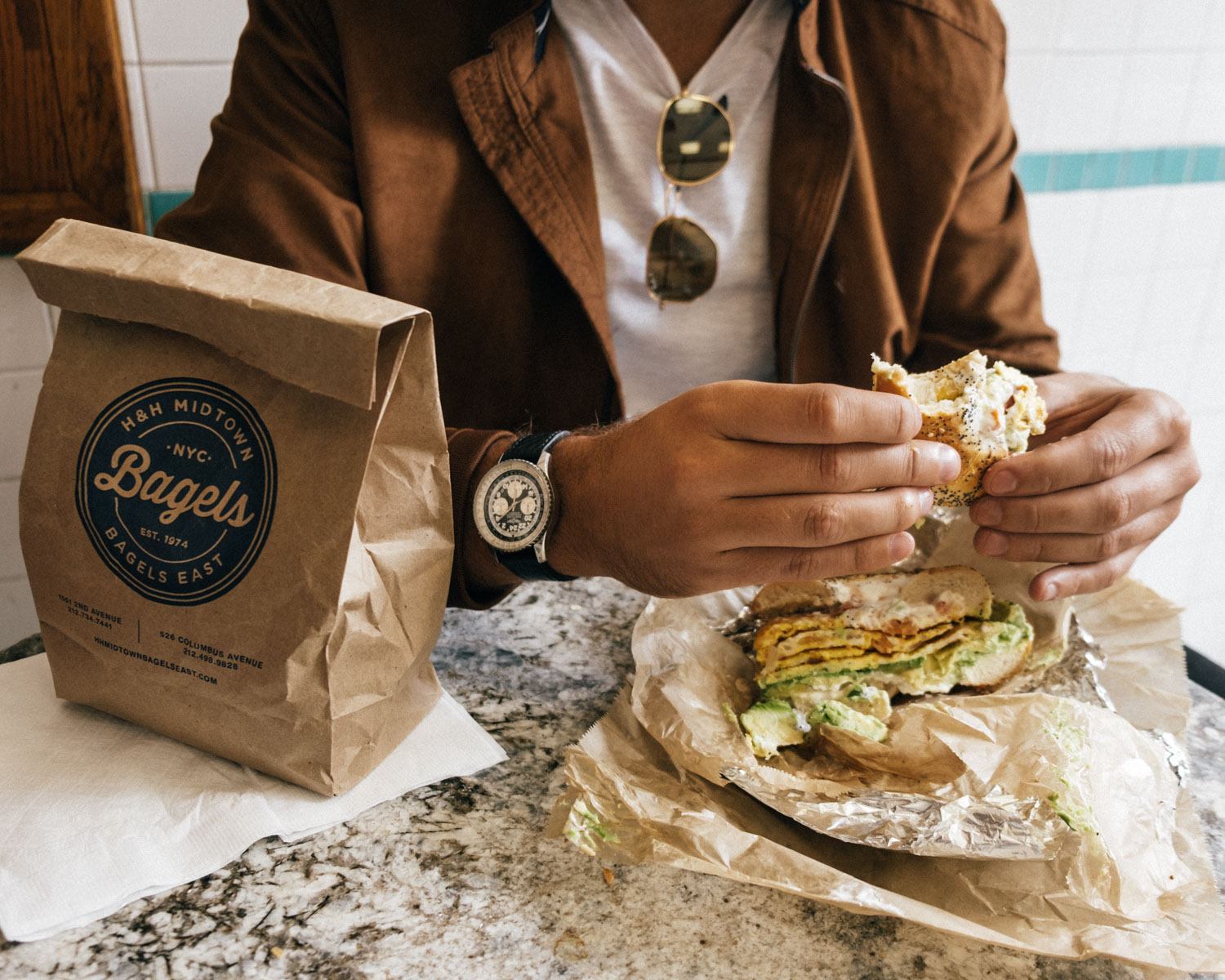 Cheap Things to Do in NYC
Explore by Subway: Taking the subway is a quintessential New York experience. One of the things I love doing is watching the live performances at the different stations. My favorite is the Lucky Chops, a funk band that plays at 34th Station. A single trip will only cost $3, and you can get a metro card to save money on transport.
Pizza, Bagels, and Hot Dogs: I could spend all of my time in New York eating. Between the bagels, pizza, and hot dogs, the food can't be missed. There are vendors on the corners of every street, and you can get a free slice of New York style pizza from The Alligator Lounge every day.
Coney Island: Coney Island is the birthplace of the amusement park. It's also one of the top budget-friendly activities in New York. Hop on the subway and spend the day exploring the boardwalk and the nearby beach. Stay after sunset if you want to watch the weekly Friday night fireworks.
Comedy Clubs: New York is home to some of the best stand up comedy talent. Head to the Upright Citizens Brigade Theatre and Bell House to watch future SNL cast members perform as well famous comedians like Pete Davidson. Tickets range from free to $35 per person.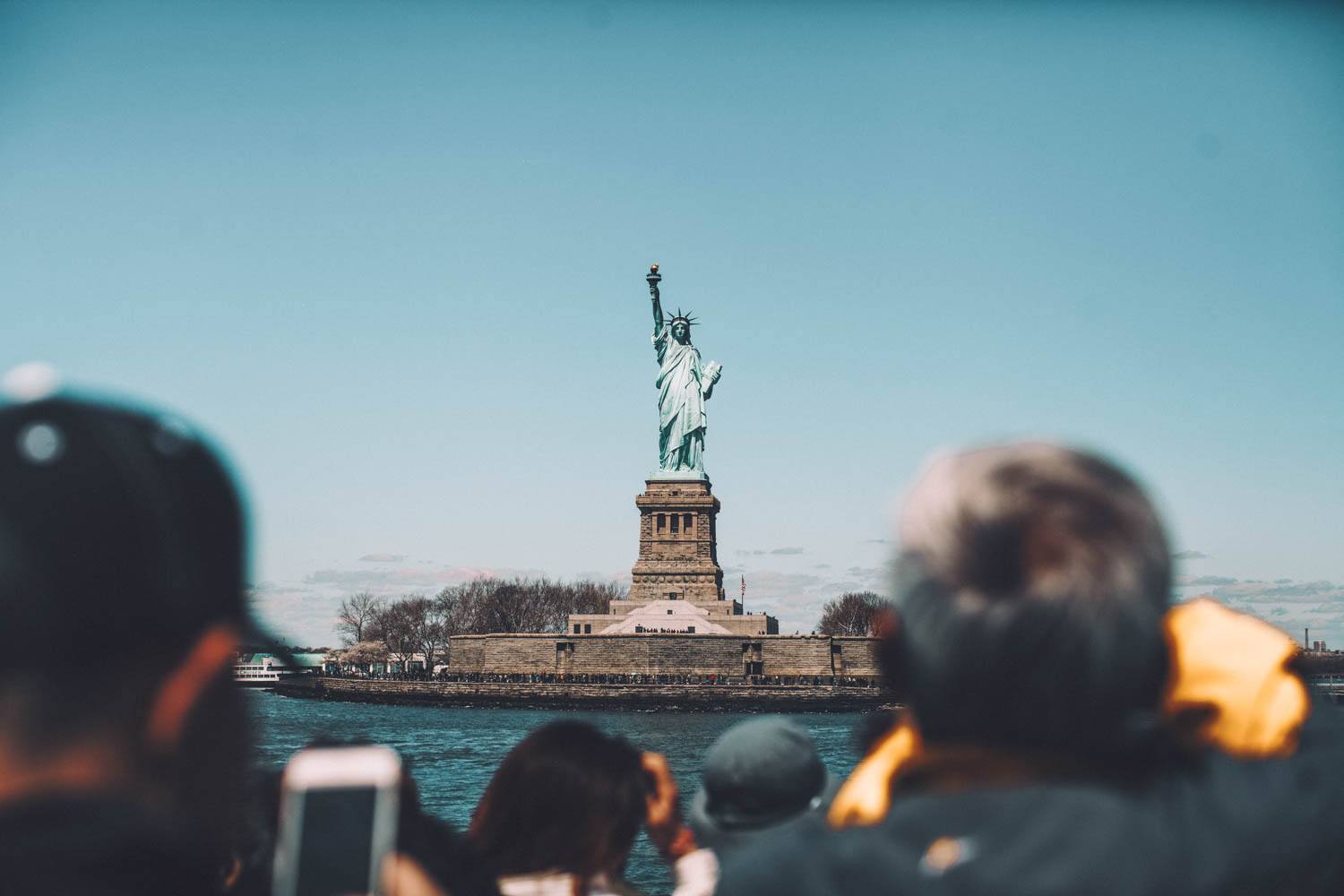 Statue of Liberty
What to Skip
Statue of Liberty and Ellis Island: While there is something special about seeing the Statue of Liberty and Ellis Island, it's an all-day affair and usually not that climactic. With the tickets starting at $18.00 and going up, it's wise to save to your money and time.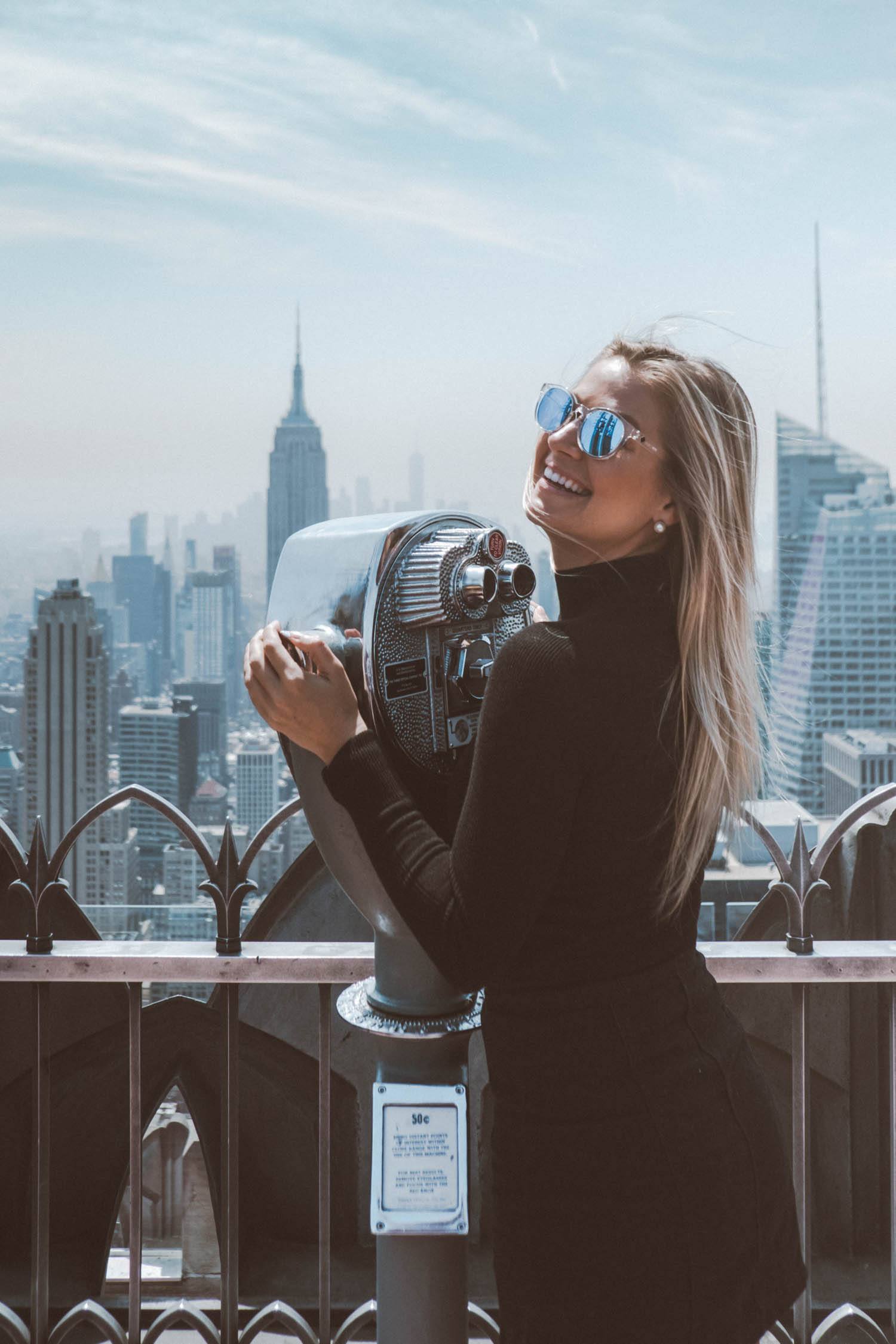 Top of the Rock
What's Worth The Splurge
9/11 Memorial: The 110,000 square feet of exhibition space is worth every penny. At $20 a person, you can see the learn about the 9/11 tragedy through multimedia displays, archives, narratives, and artifacts.
Top of the Rock or One World Observatory: The Top of the Rock is one of the best ways to see New York from above. Tickets cost $40 per person, and there are three decks to help you see the city. The One World Observatory is a bit cheaper, with tickets costing $34 per person. Don't forget to step on the sky portal, a 14-foot wide circular screen that shows high definition footage of the streets below!
See a Broadway Play: Broadway plays in New York are an expensive activity. But if you go to the TKTS discount booth in Times Square, you can get tickets up to 50% off. The only catch? You'll need to be quick. Ticket availability and inventory can change in the blink of an eye.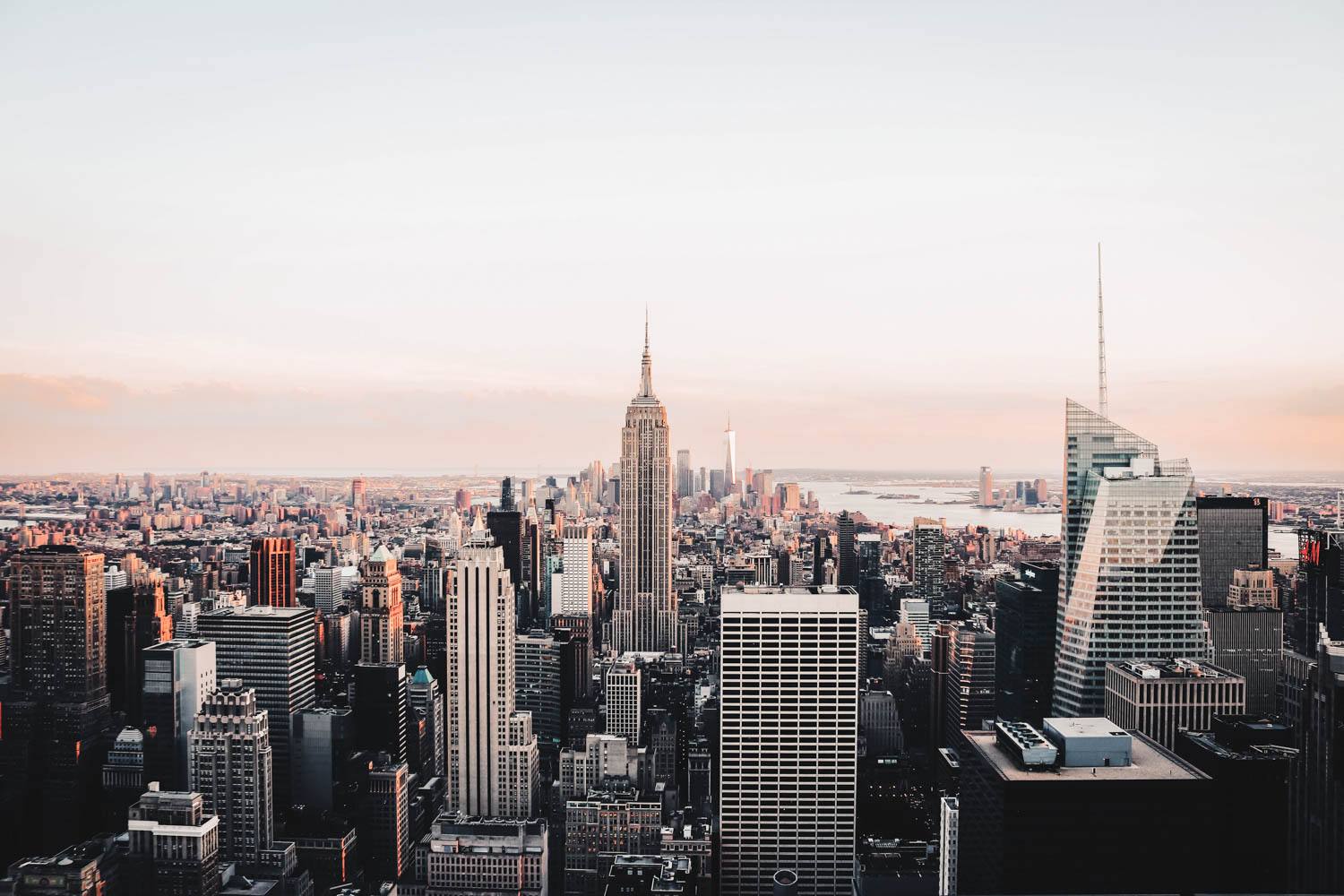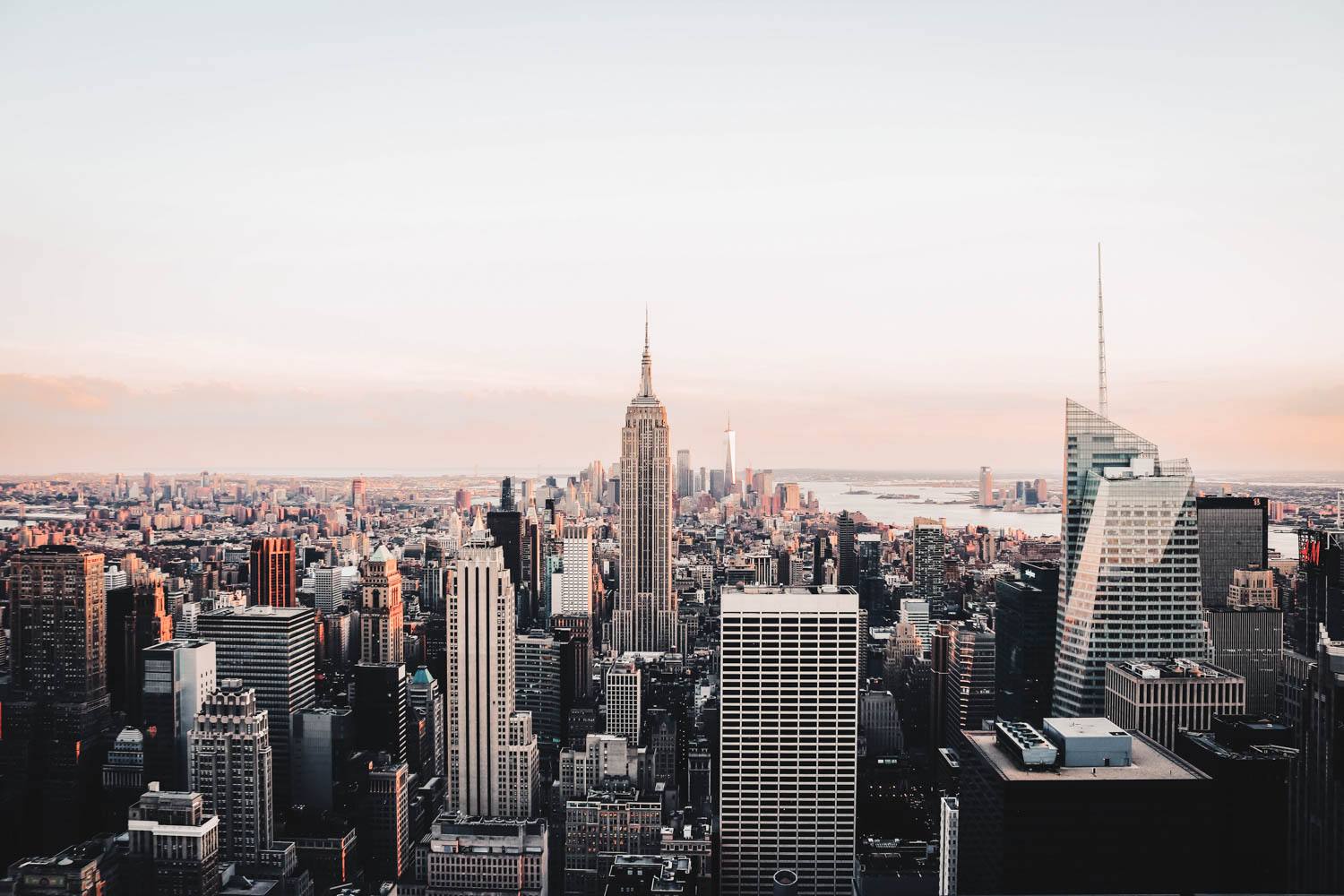 Overall
While New York is notorious for being an expensive city to visit and live in, it is possible to see it on a budget. If you keep an eye out for discounts, avoid the tourist traps and give up a few luxuries, you'll be surprised how much further you can stretch your dollars!
Read More: The Ultimate Guide to New York City in a Weekend
Find the best hotels in NYC for your budget!

Do you have any tips for visiting New York City on a budget?