This NYC Foodie Guide was written by our International Food Expert, Kate, from We Travel We Eat!
New York is one of the top foodie destinations in the United States. Some would even say that this bustling island is home to some of the best food in the world.
But within that, which spots are crafting unforgettable dishes that deserve a place on your gastronomy bucket list?
I am not an advocate of sticking to fancy and higher-end spots only – or the "most liked" on TripAdvisor. I want a combination of atmosphere, delicious cuisine, and fair price points.
Some of the restaurants on this list have earned their Michelin stars, while others have sand covering the floor. Some have only been open for a year, but already have a cult following.
No matter the story, here's where you can find the best food in New York City!
Read More: 10 Tips For Your First Trip to New York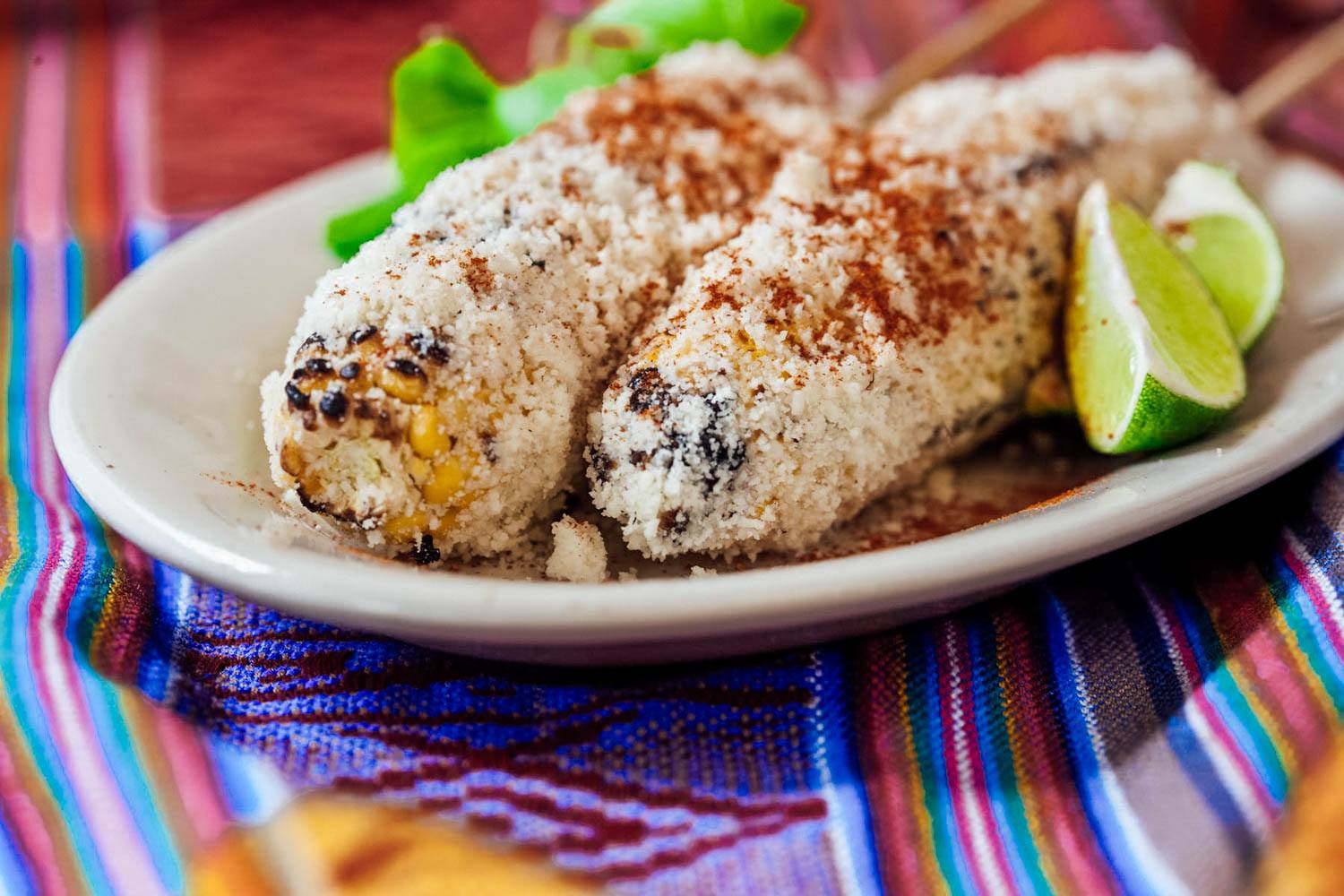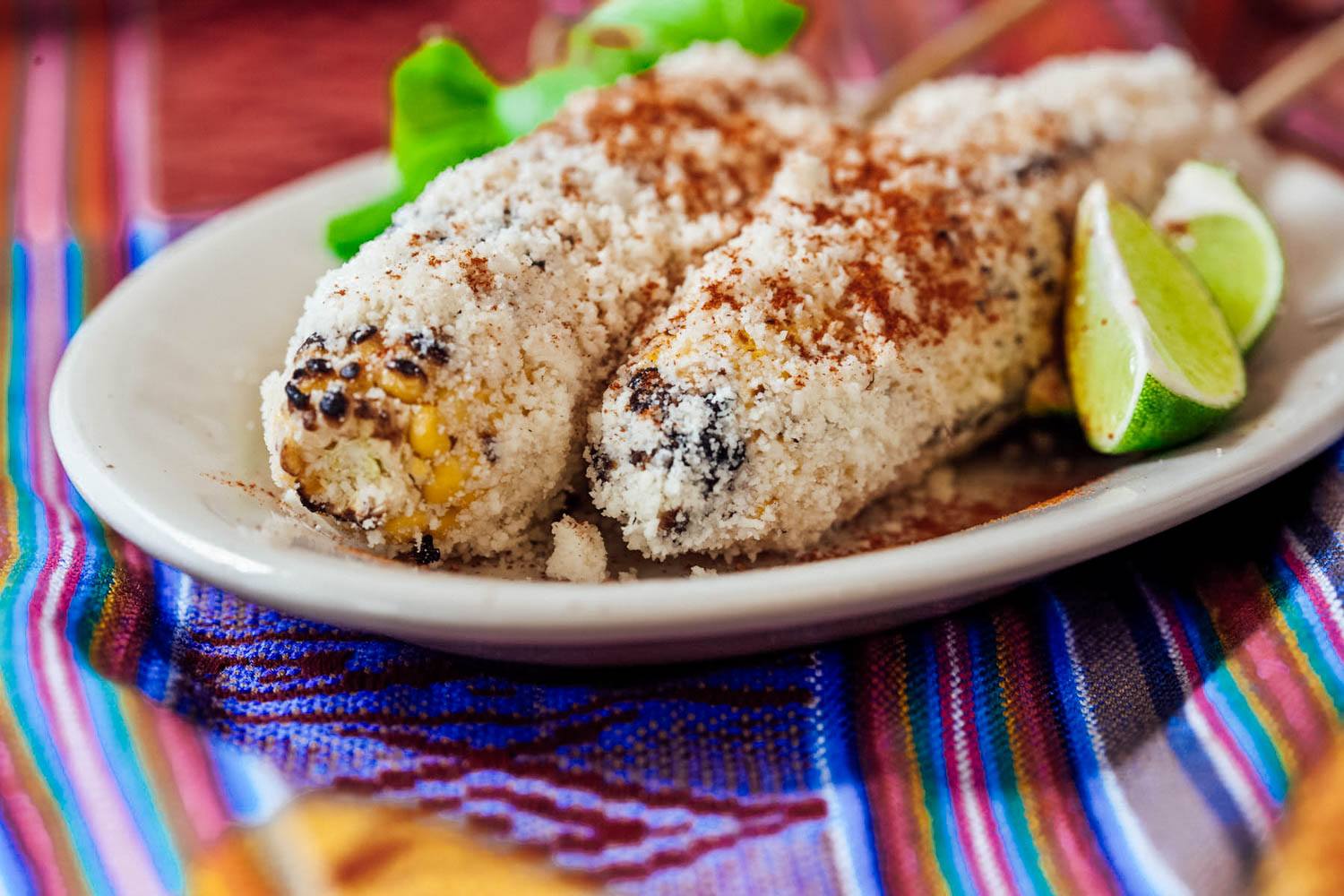 Cafe Habana
Somewhat of a New York staple, Cafe Habana is a casual yet vibrant Cuban restaurant on a busy corner of Nolita. Always crowded, Habana serves things like cotija and chili covered corn, fish tacos, and pork sandwiches.
Grab a Michelada or a margarita and hit up Cafe Habana for brunch or dinner, both are great options.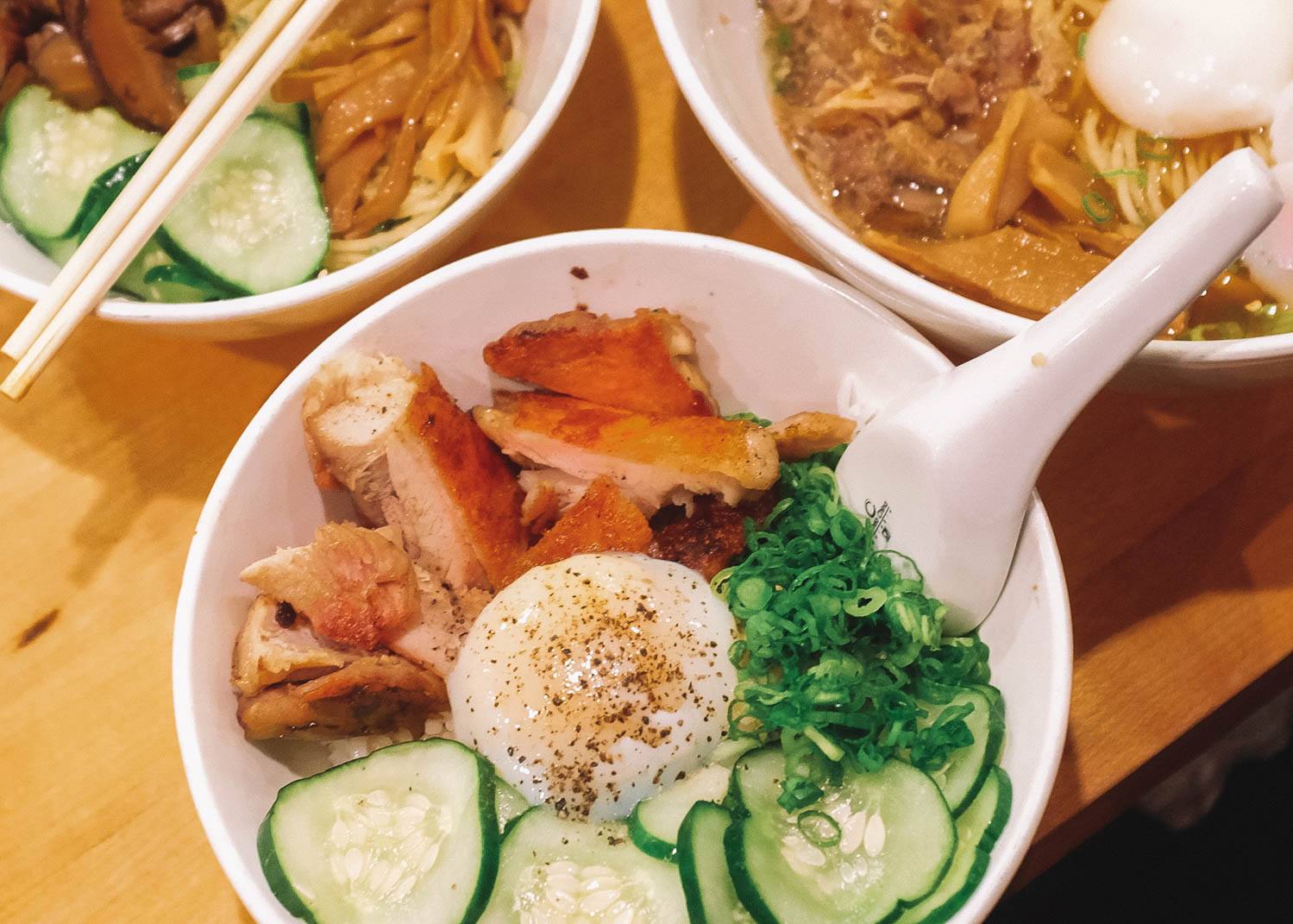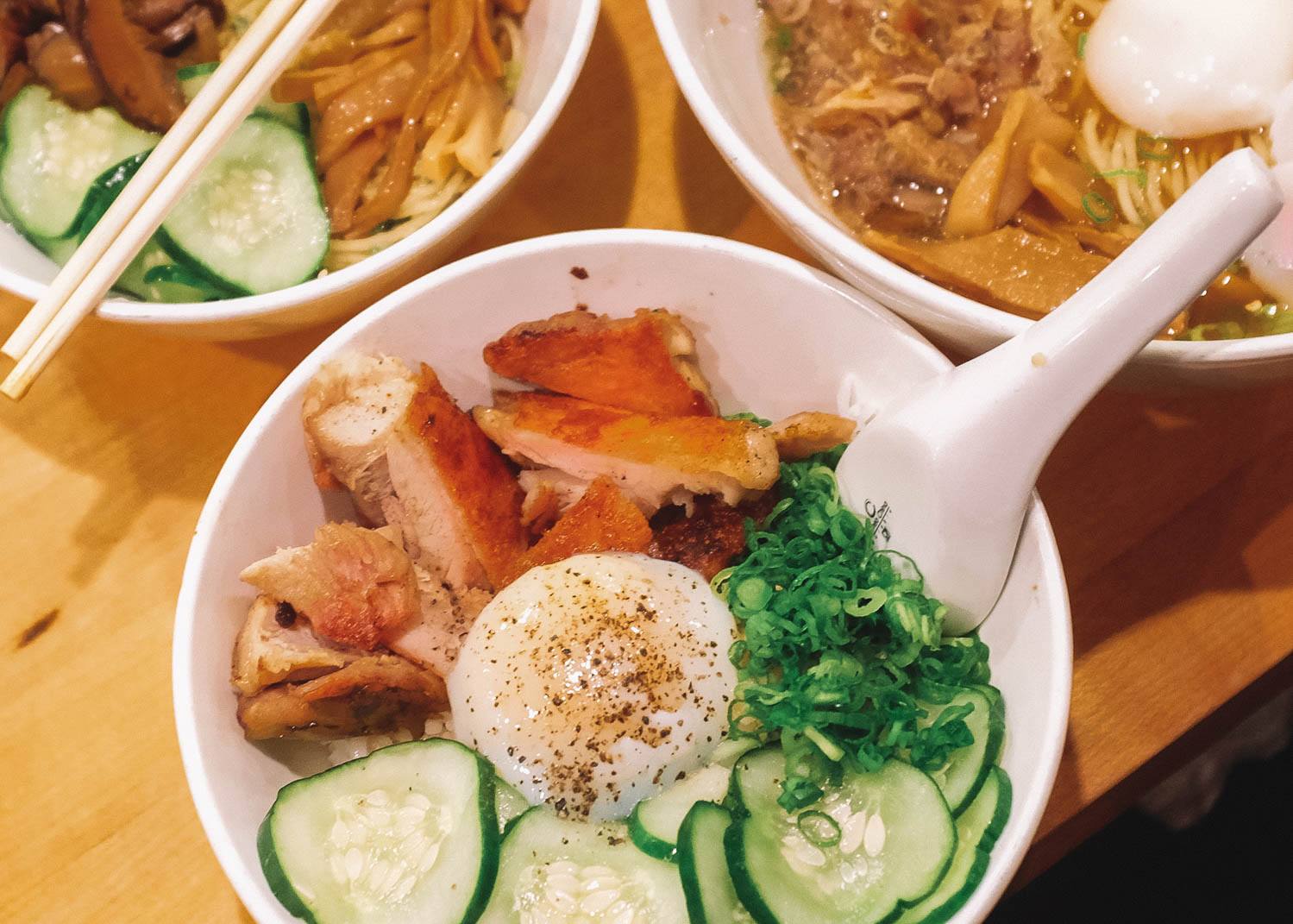 Momofuku Noodle Bar
Momofuku Noodle was the first Momofuku to open back in 2004, and 14 years later it's still going strong. The menu is not only noodle focused, and there are a host of other dishes that have strong supporting roles.
The famous pork, shrimp and shiitake buns are different and delicious, and the spicy cucumbers are incredibly memorable. Cold or not outside, this is a restaurant I want to be a repeat visitor at in all seasons of the year.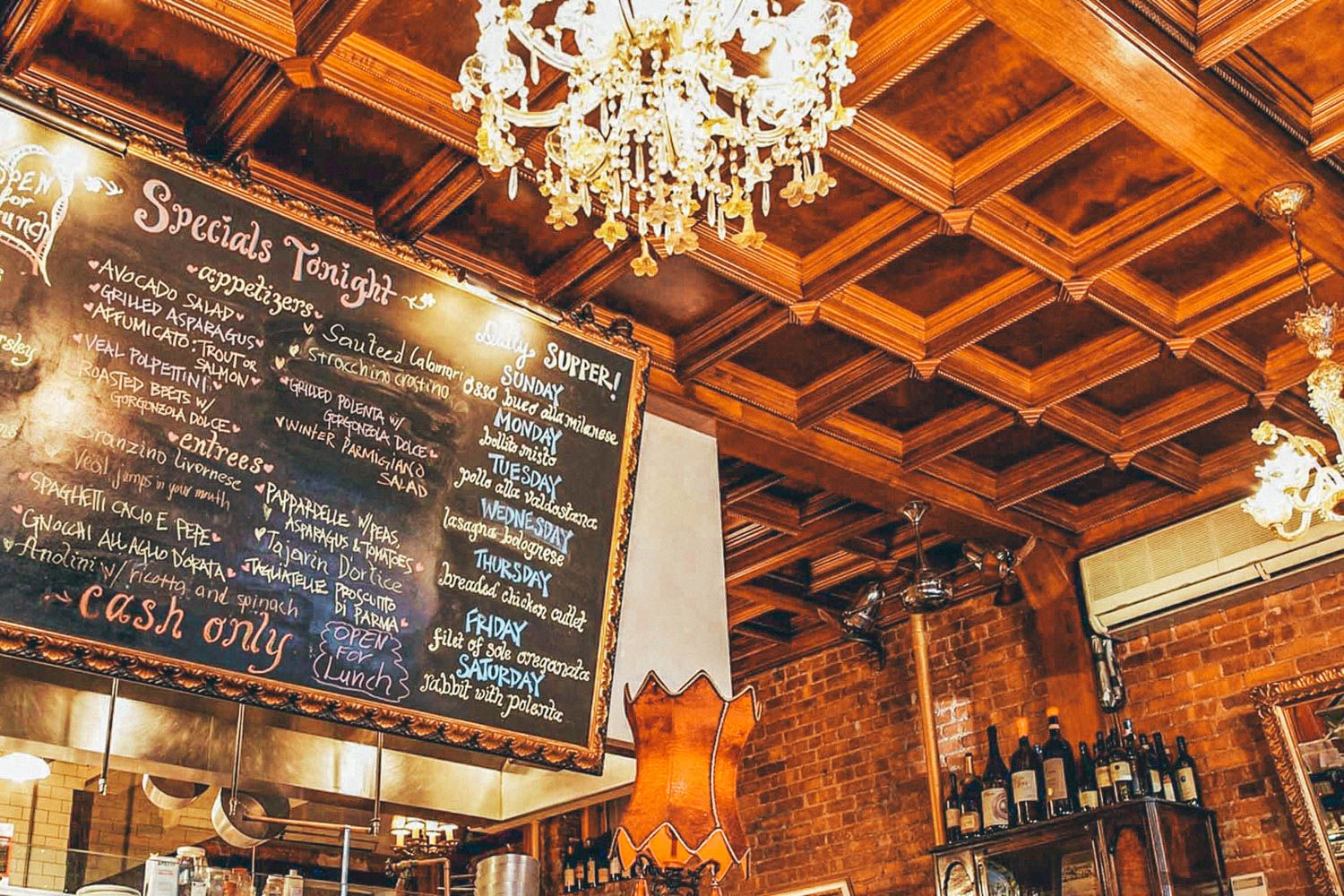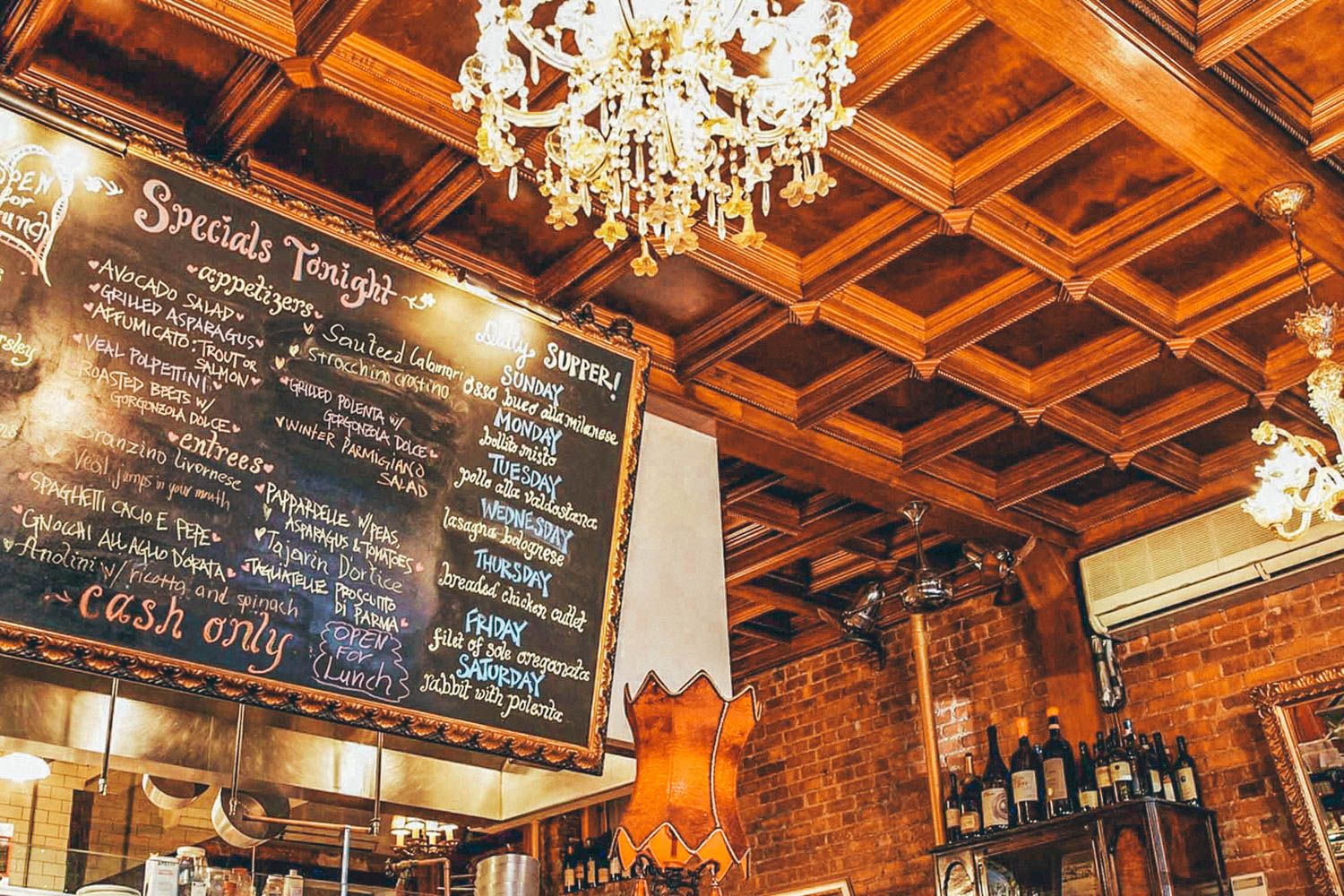 Supper
Supper is a place that I go back to over and over again, which says a whole lot when you live in a city with new restaurants popping up all the time. Dimly lit, divided into a bunch of small rooms spread throughout the restaurant, Supper is an always consistent and delicious experience.
The burrata on top of tomatoes and basil dish is massive, and an absolute must order. The spaghetti Pomodoro e Basilico with a heap of stracciatella and the spaghetti Limone are total standouts too.
You can't really go wrong at Supper.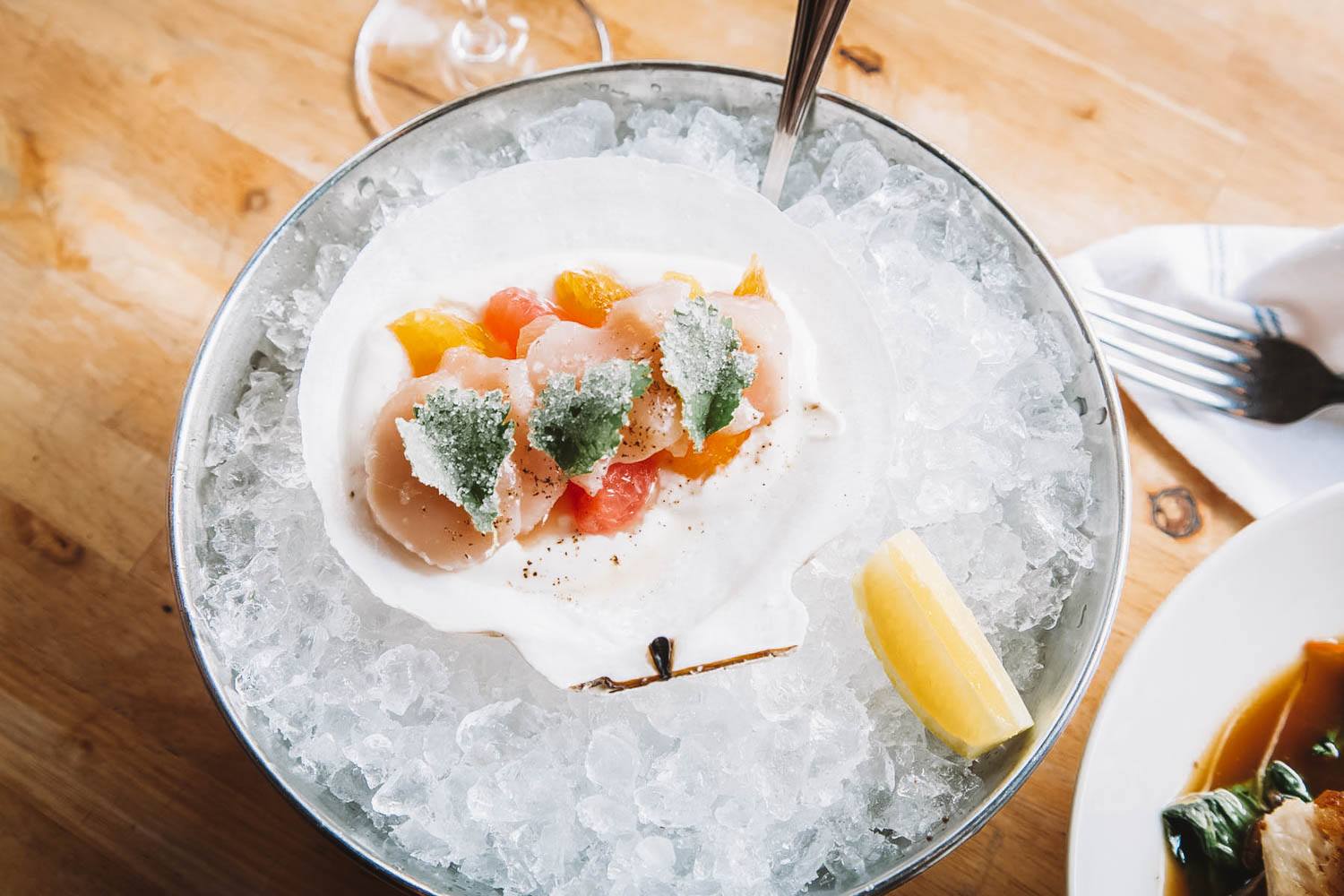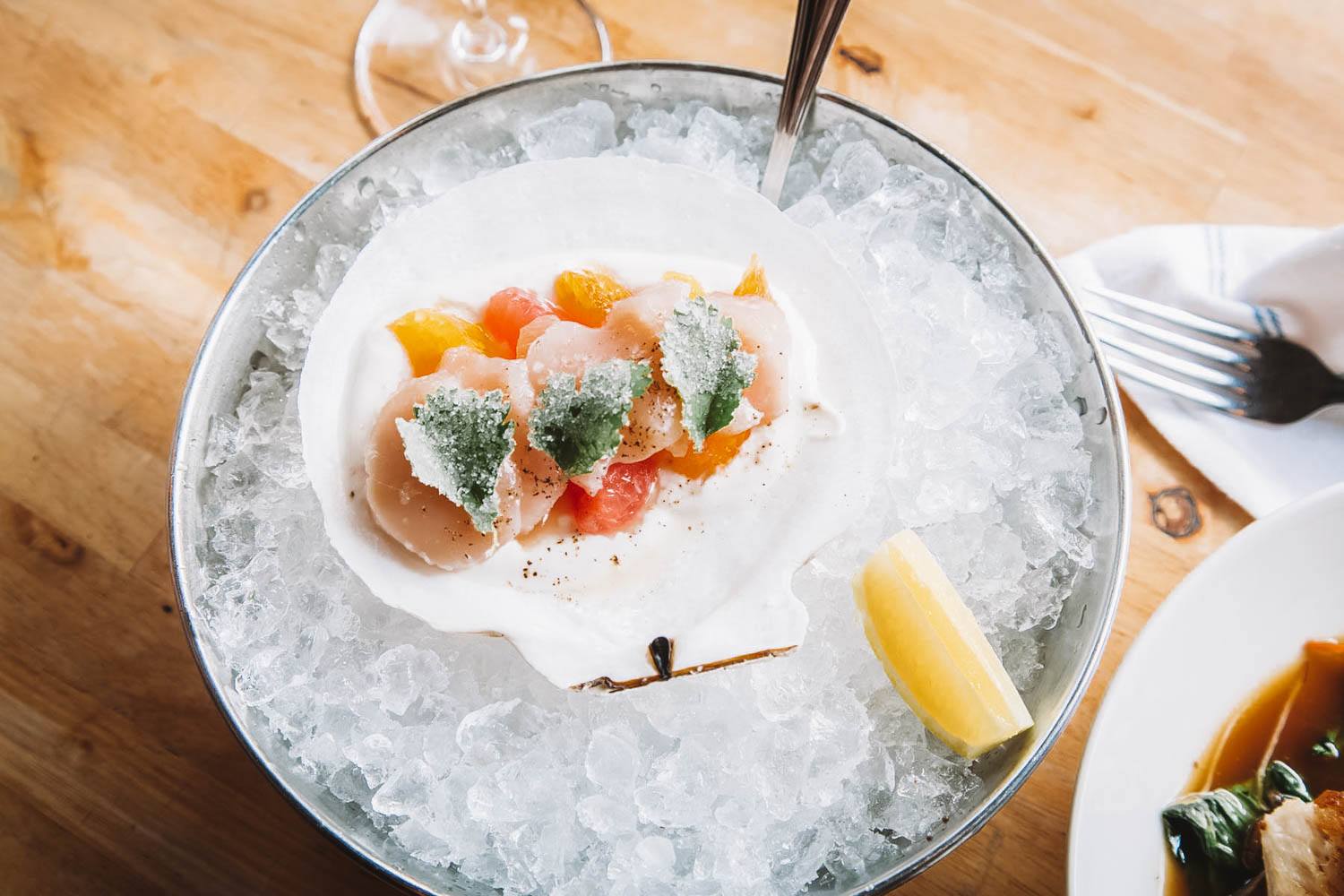 Jeffrey's Grocery
Every city needs a roster of robust, casual, easy to get into restaurants. New York has a bunch, and for me, my chosen go-to is Jeffrey's Grocery.
The food is not going to change your life, but the food quality is consistent and will allow you to stay healthy. Try the seared squid and a tuna steak salad or veer off of your diet and add a side of the jalapeno and honey butter cornbread.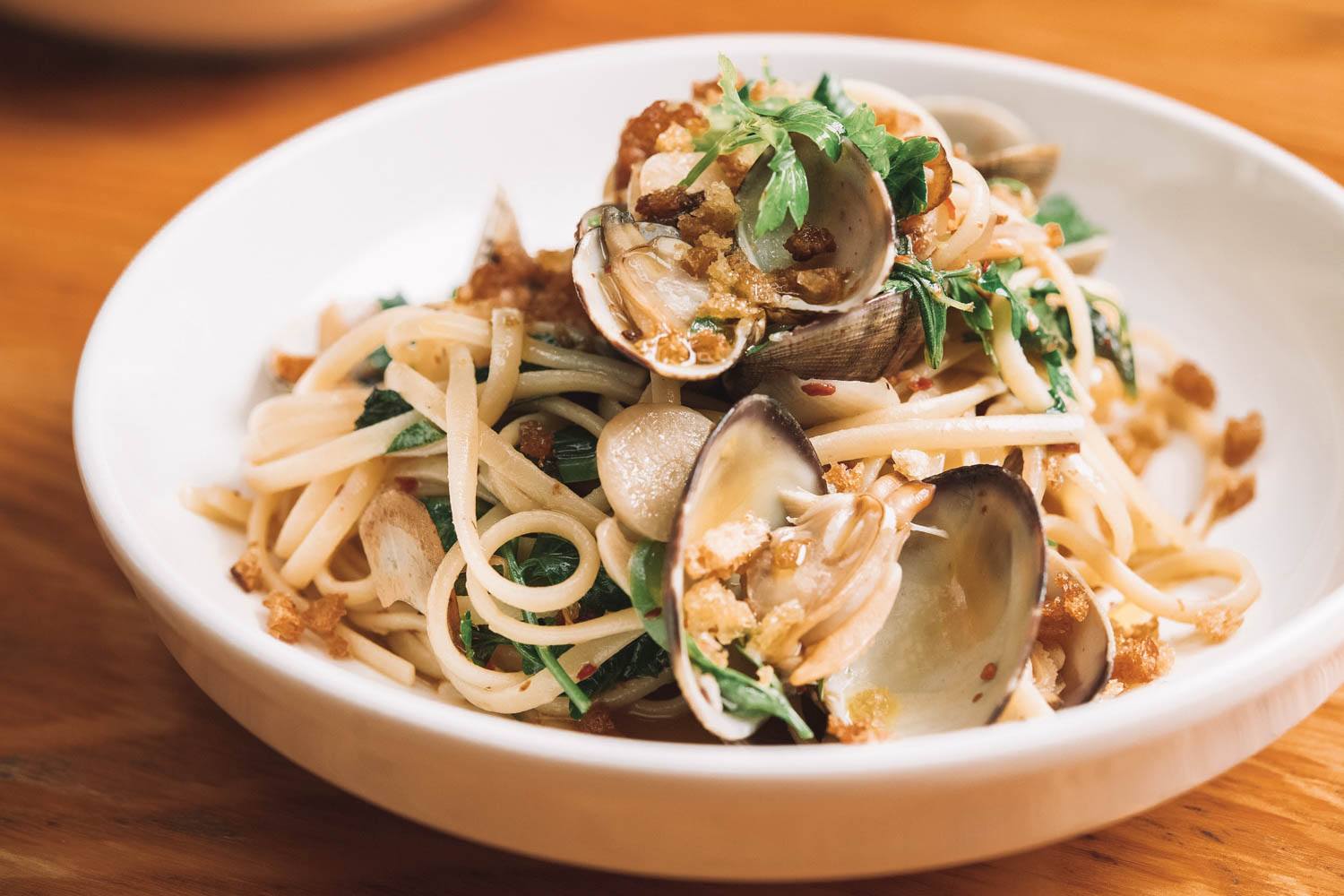 L'Artusi
I went to the West Village's L'Artusi with a large group of friends when my best friend from Australia was in town. I went here with my family for my 34th birthday. I took a coworker here for our holiday dinner.
L'Artusi is truly the perfect for all occasions spot, ready for you no matter what. My go-to order is always the crudo and the ricotta salata, chilis and fried egg on top of either asparagus or mushrooms.
Follow up with their spaghetti with olive oil, breadcrumbs, garlic, and chili.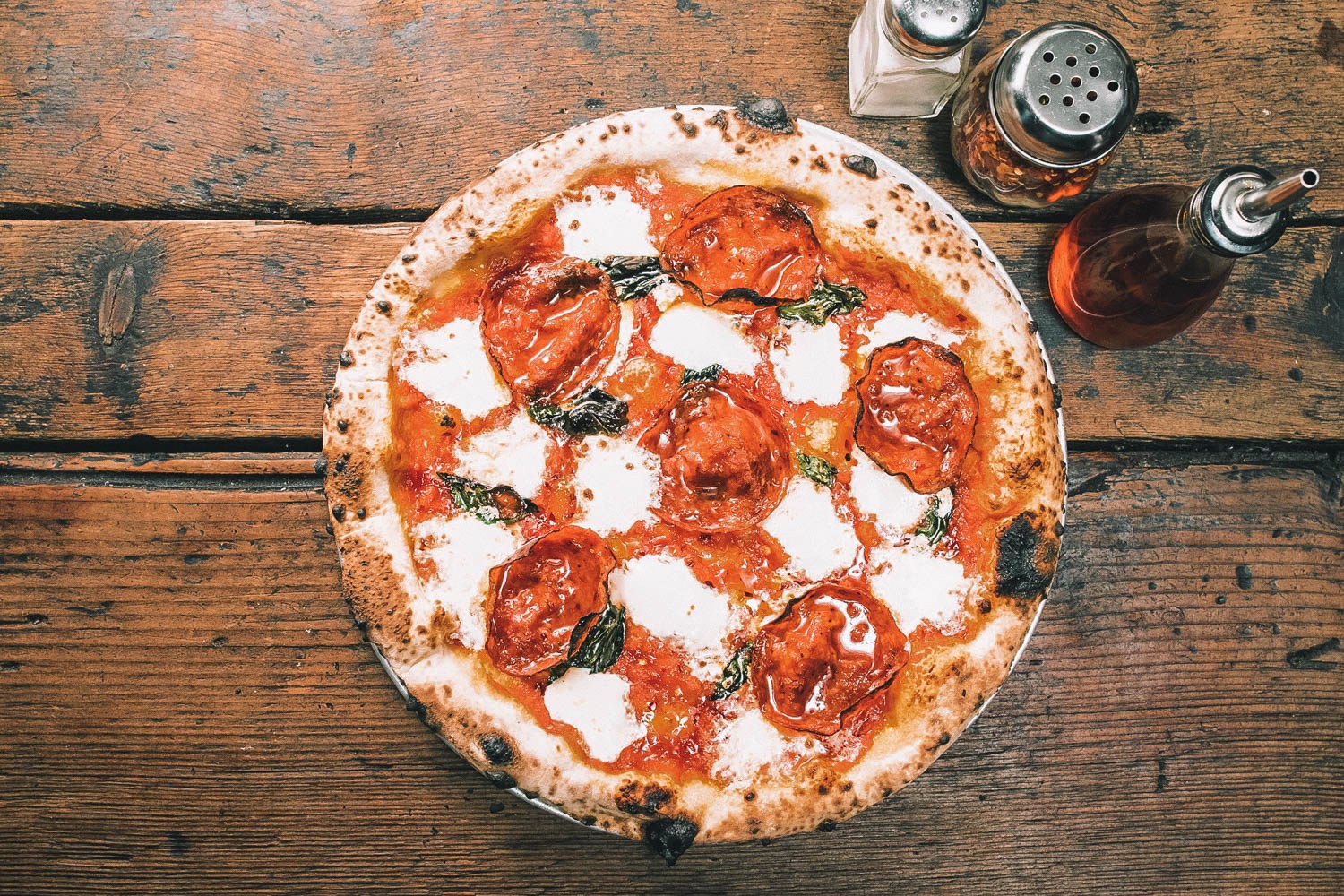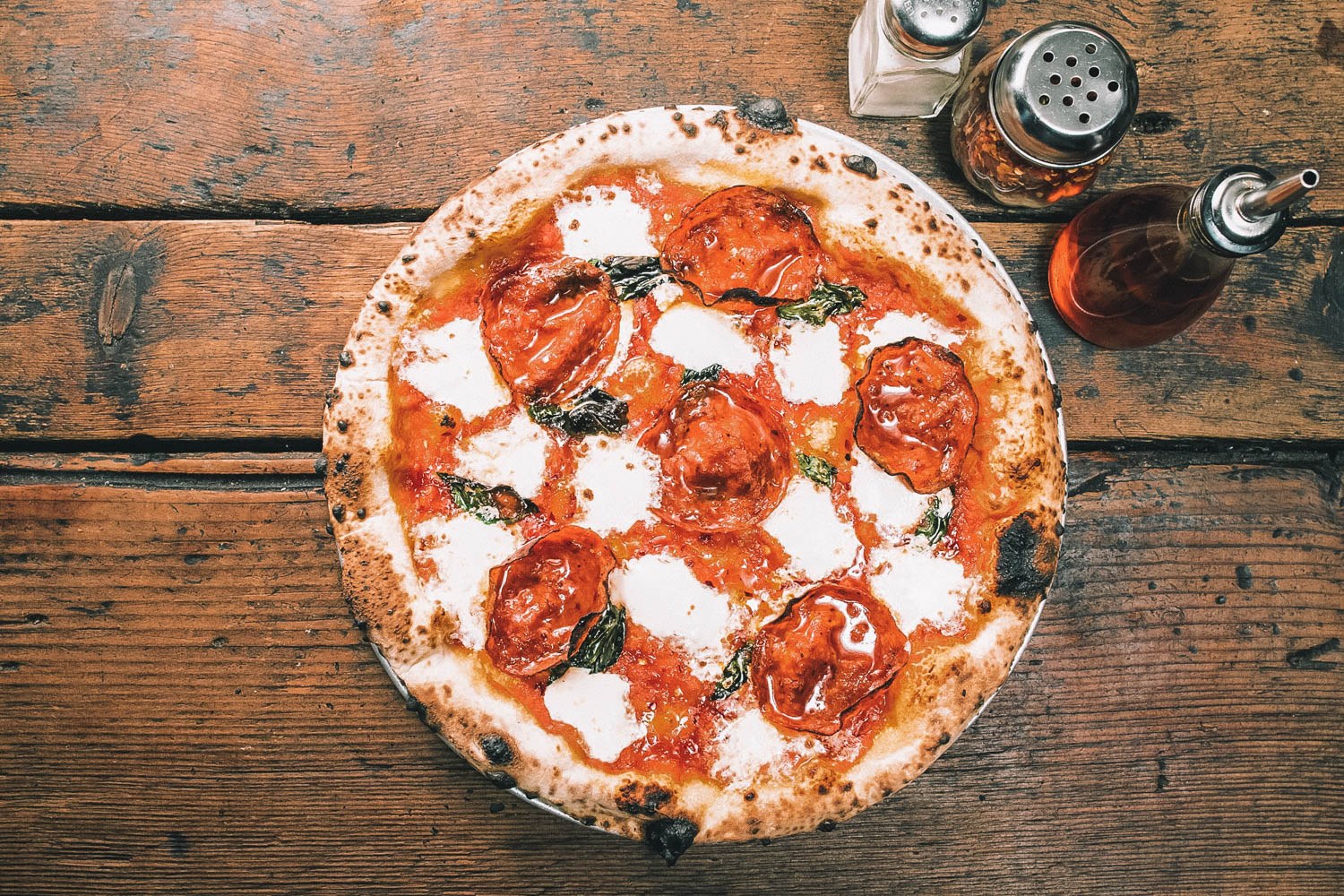 Roberta's
Roberta's used to be the hottest place in town (or in Brooklyn). But while the hype has settled down, it does continue to serve up some of the best food in NYC.
The layout is spacious and fun and has a ton of energy to it. In the summer you can laze around at the picnic tables out back with drinks, and in the winter they convert the same space into what feels like a ski chalet.
The stracciatella with grilled bread is the perfect starter, followed by the roasted sweet potato with buttermilk and Calabrian chili. Their pizzas, Beastmaster and Lil' Stinker, are doughy and delicious.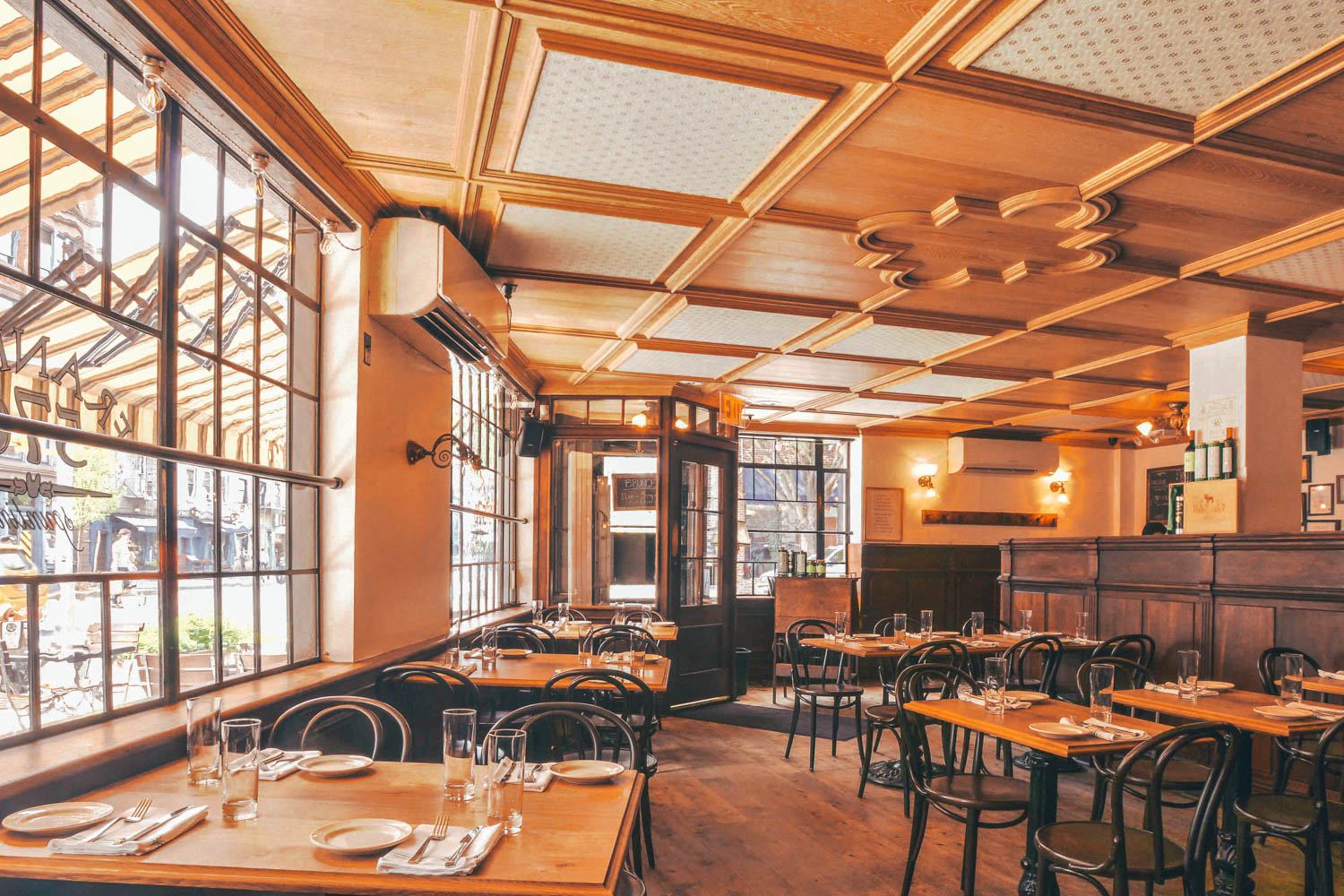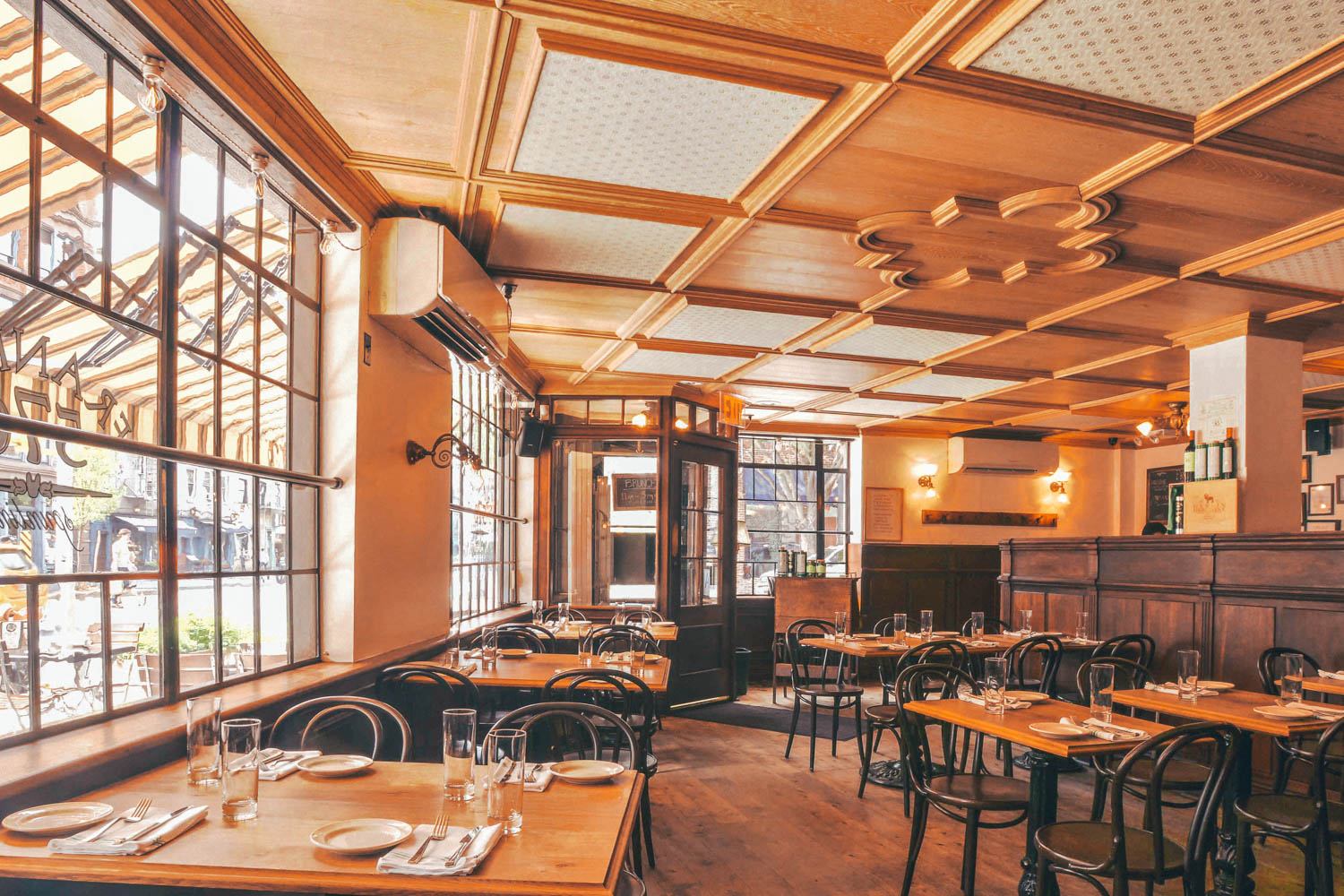 Frankies Spuntino 457
Frankies 457, in Carroll Gardens, Brooklyn, is the definition of a charming neighborhood joint. It is also a place that you should travel to and experience even if you don't live anywhere near it.
On the scene since 2004, it was the first of its kind way back then. Now, the owners, better known as "The Franks" are known all over the world, often collaborating with different chefs or just doing what they do best right here in NYC.
The menu at Frankie's is sizable. There are several different crostini options, meatballs, simple salads, and a homemade cavatelli with sausage and brown sage butter that is the star of every meal.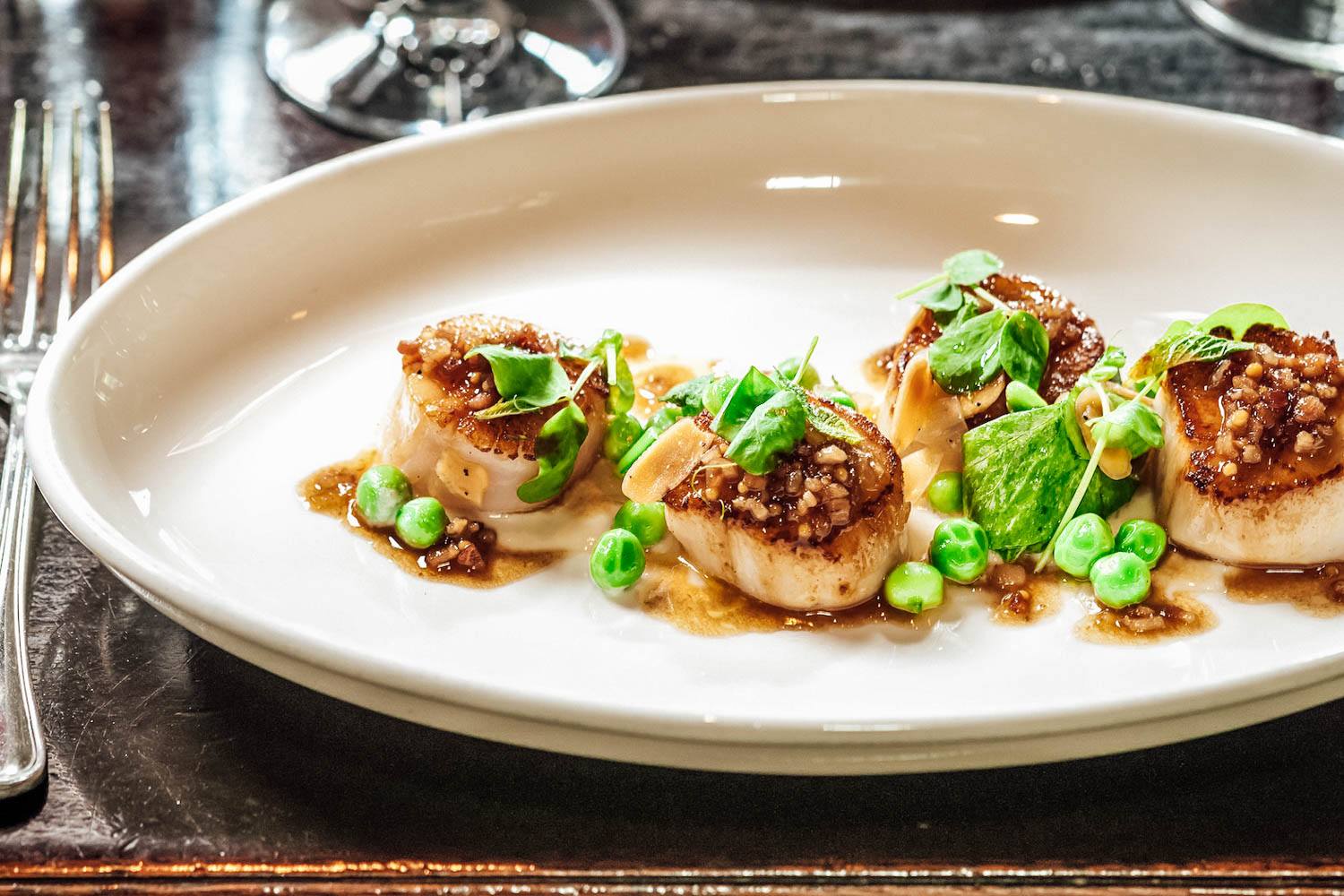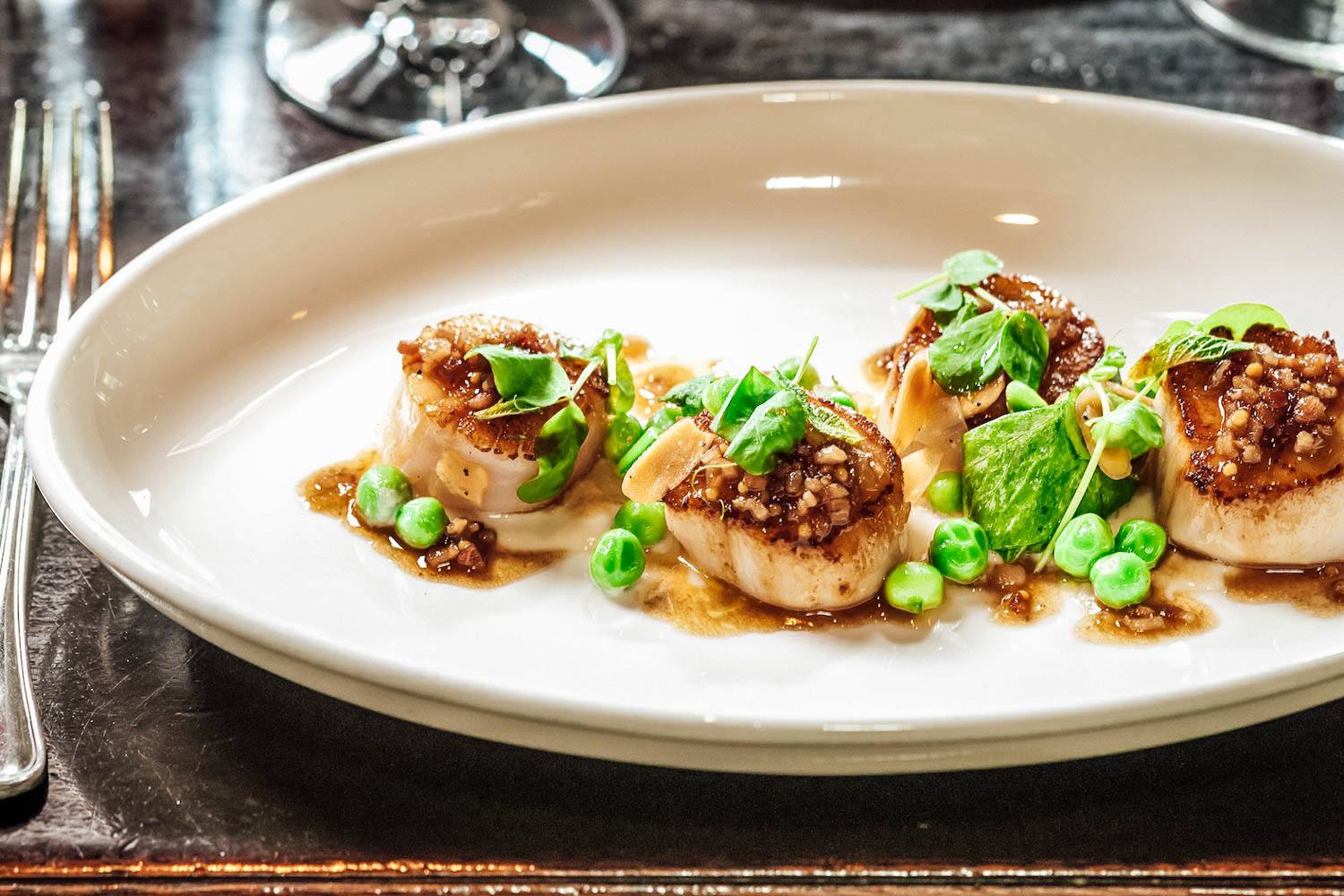 Locanda Verde
Locanda Verde is one of those New York City establishments that somehow looks exactly like it sounds. Spacious, dark furnishings, high ceilings, and stocked with a prominently displayed liquor shelf.
It's a solid looking restaurant located in the heart of Tribeca.
The whipped ricotta appetizer is pretty much one of the best things you'll ever eat, and the homemade pasta is among the best in NYC. Locanda is also good for any occasion – dinner with parents, dinner with friends, brunches, or client lunches. It never fails.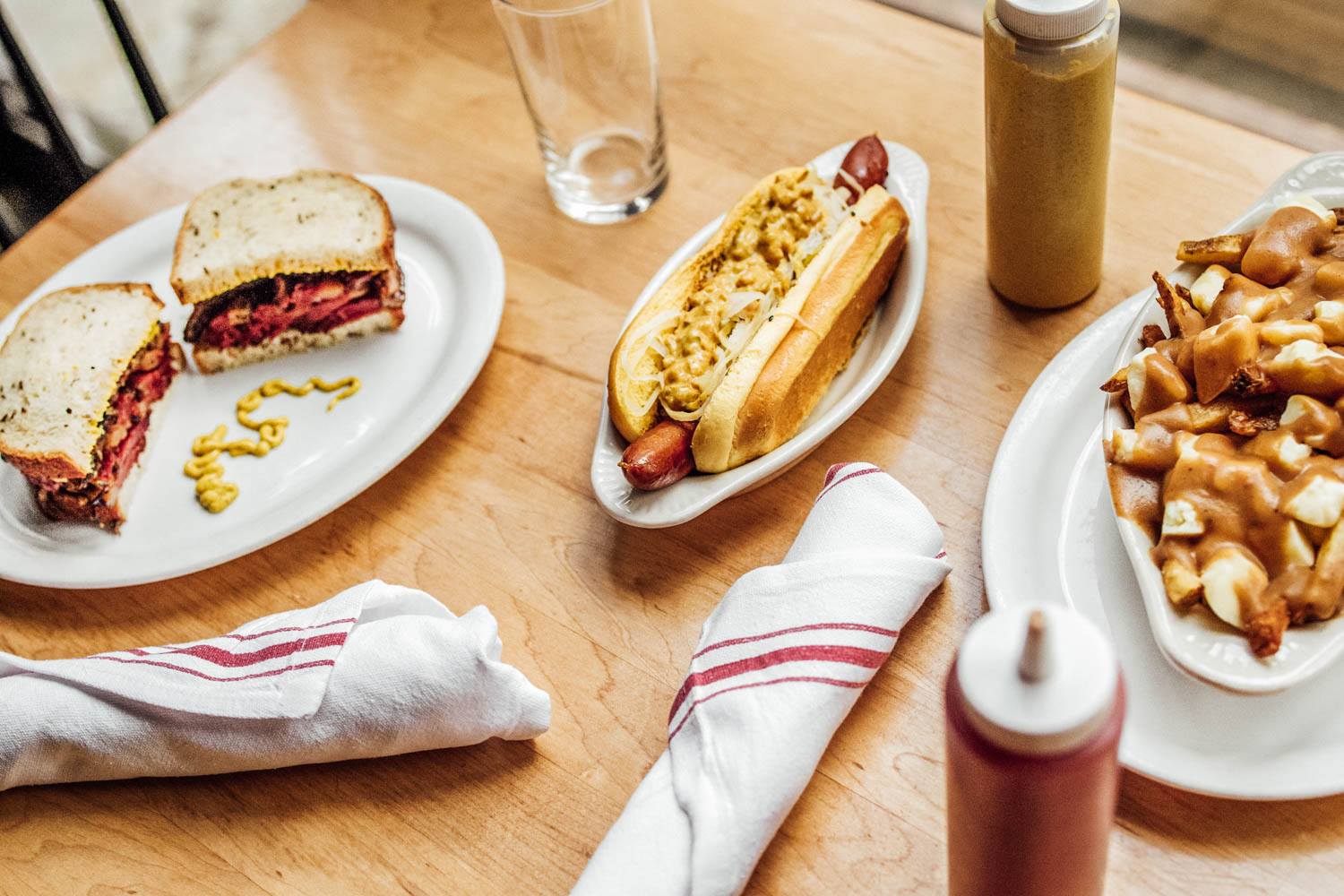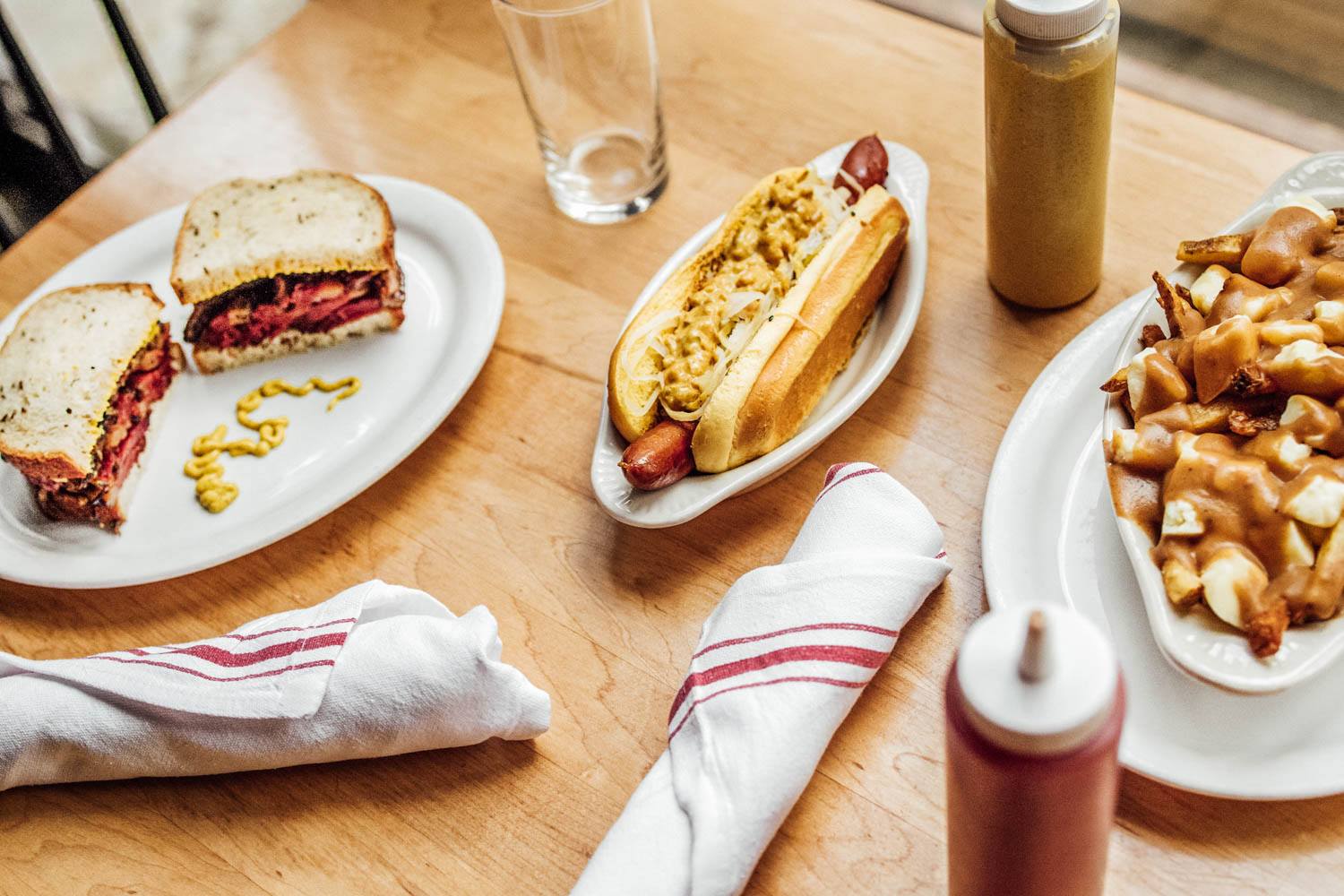 Mile End Delicatessen
The Brooklyn outpost of Mile End is a favorite local hotspot. I love stopping by their six-person counter midday on a Saturday, watching the chefs flip eggs and hash browns on the grill, and catching up with a good book or the latest edition of Travel and Leisure.
A team that stems from Montreal runs the small space, and their Canadian bagels deserve a spot on any best food in NYC list.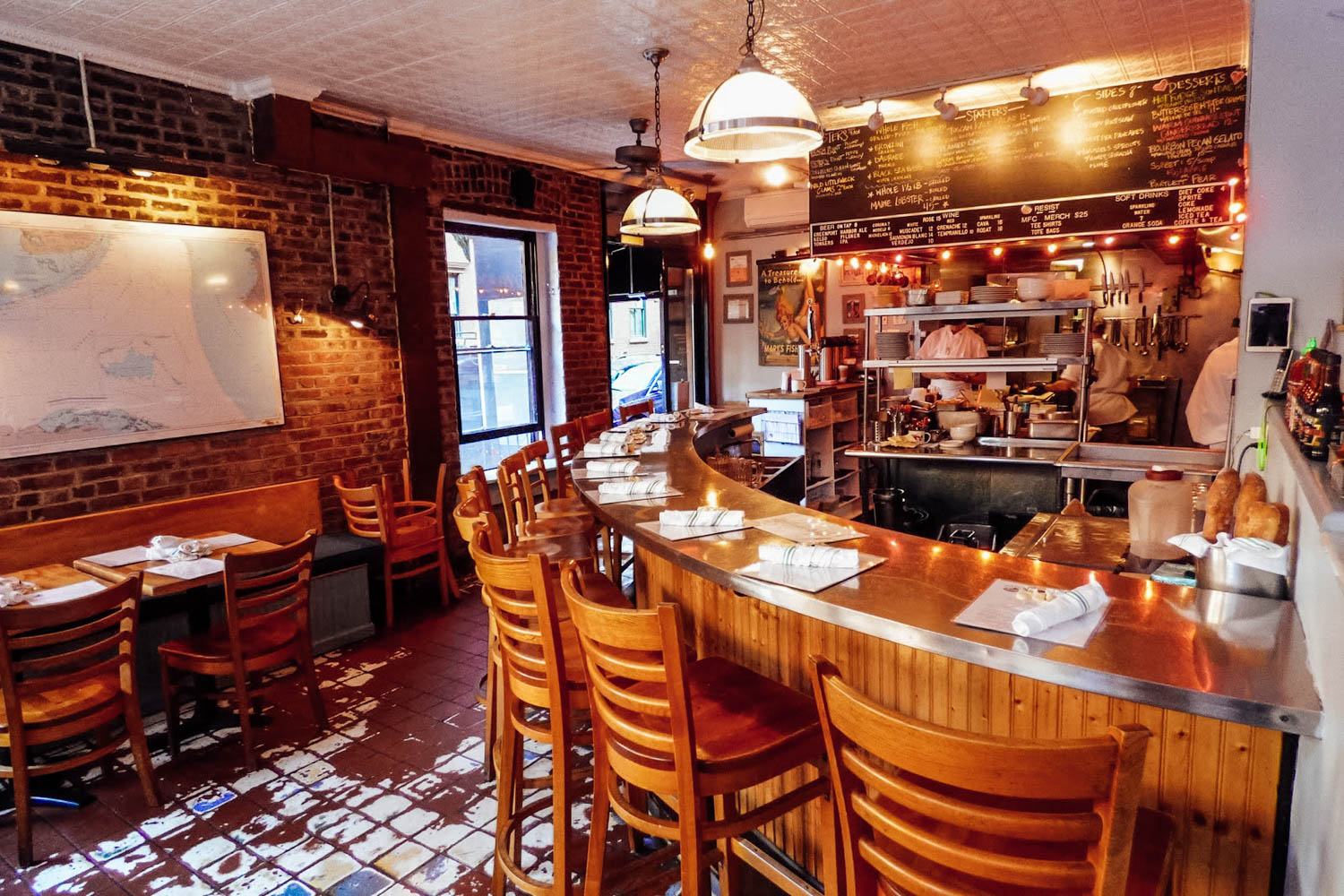 Mary's Fish Camp
Located in one of the most beautiful corners of New York City, I will always have a special place in my heart for Mary's Fish Camp. Beachy, nautical, and casual, it stands out in a city that has a lot to offer.
Though their dishes like the fish tacos and the tuna burger are well done and worth trying, the lobster roll is hard to stay away from. It 's full of mayonnaise, chunky, and worth every penny.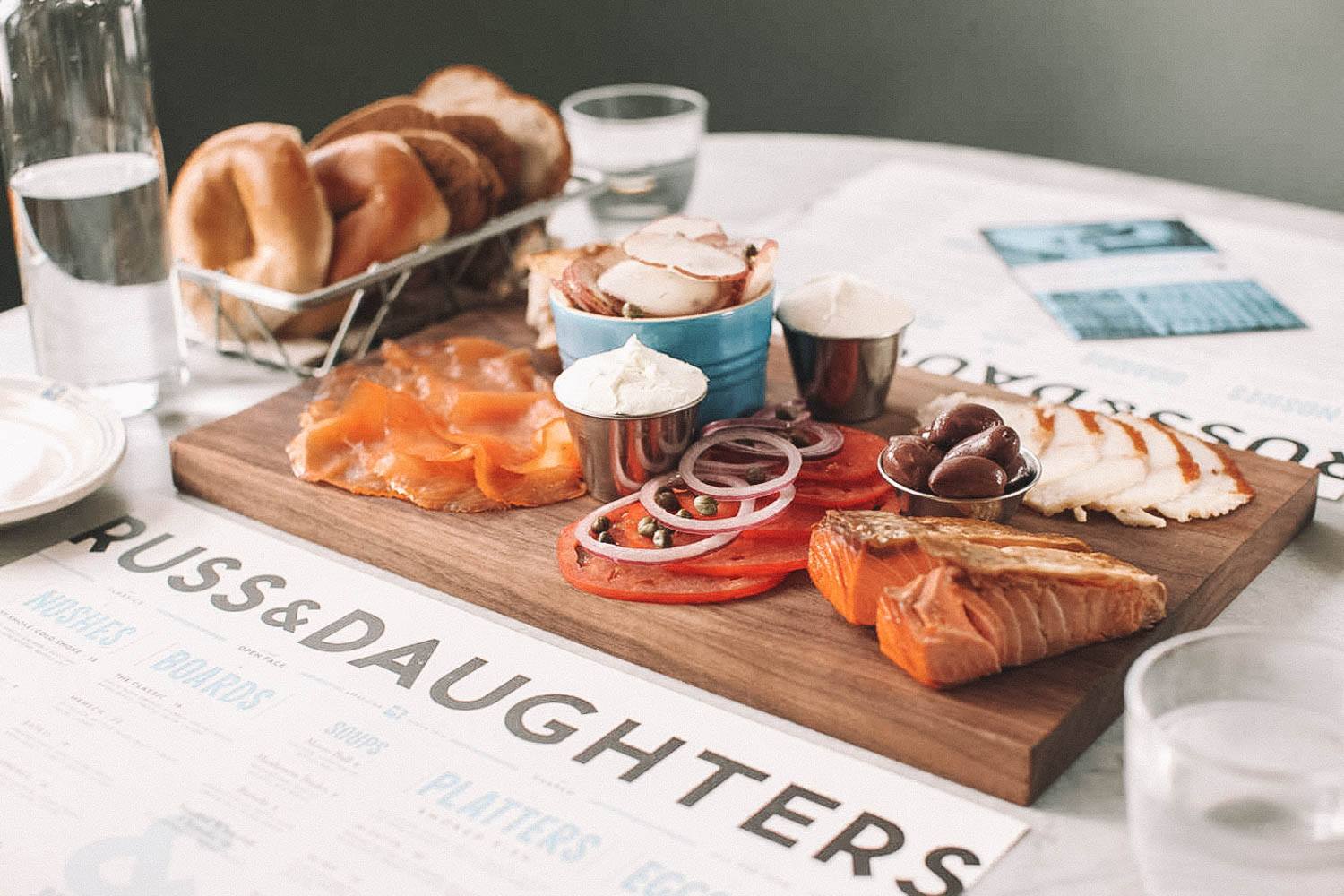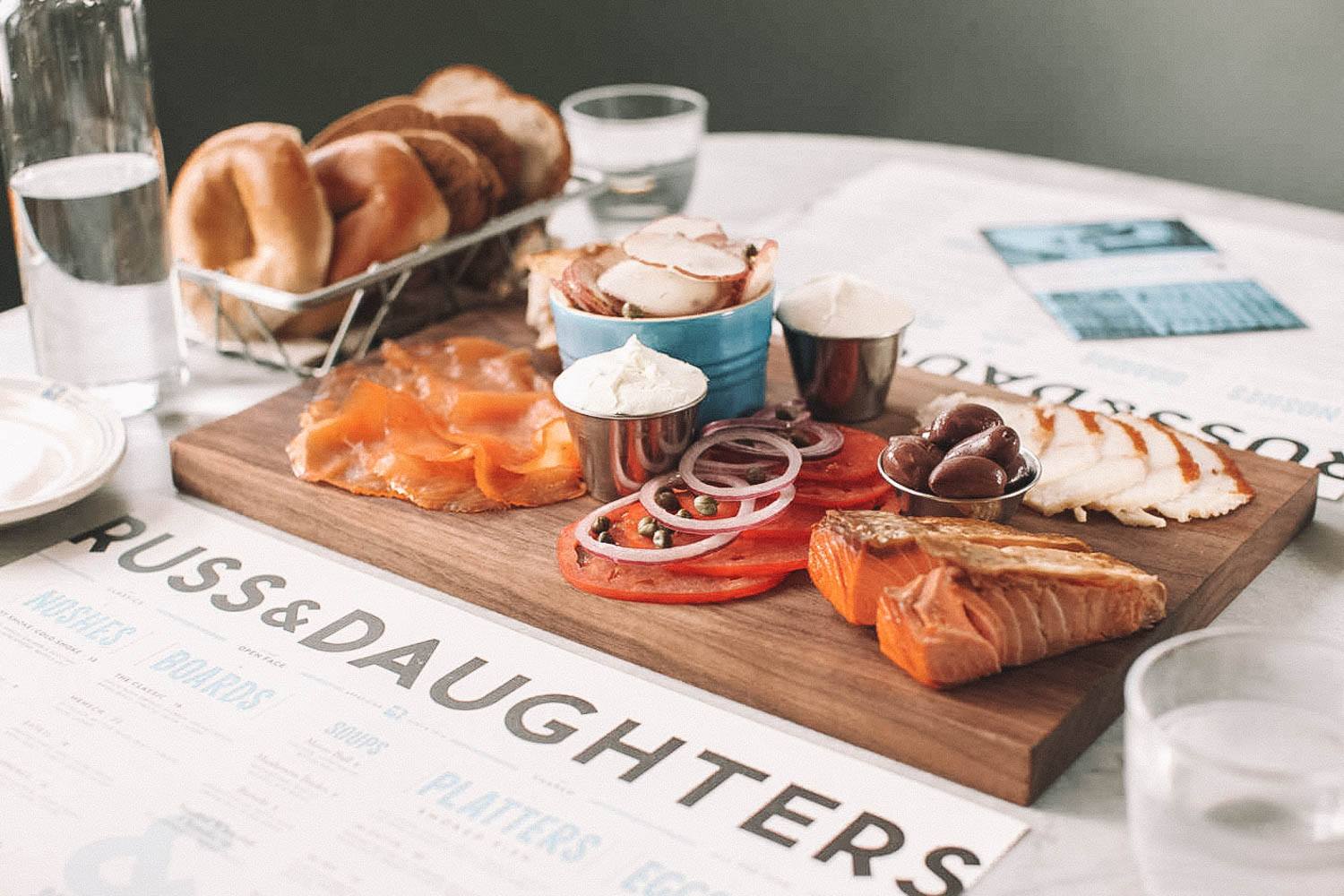 Russ and Daughters Cafe
Russ and Daughters Cafe on Orchard Street in the Lower East Side is the perfect example of New York City institution. With smoked fish at the forefront, the cafe works well for any occasion.
Whether you're on a solo breakfast mission or looking for a great dinner spot to take your friends or family.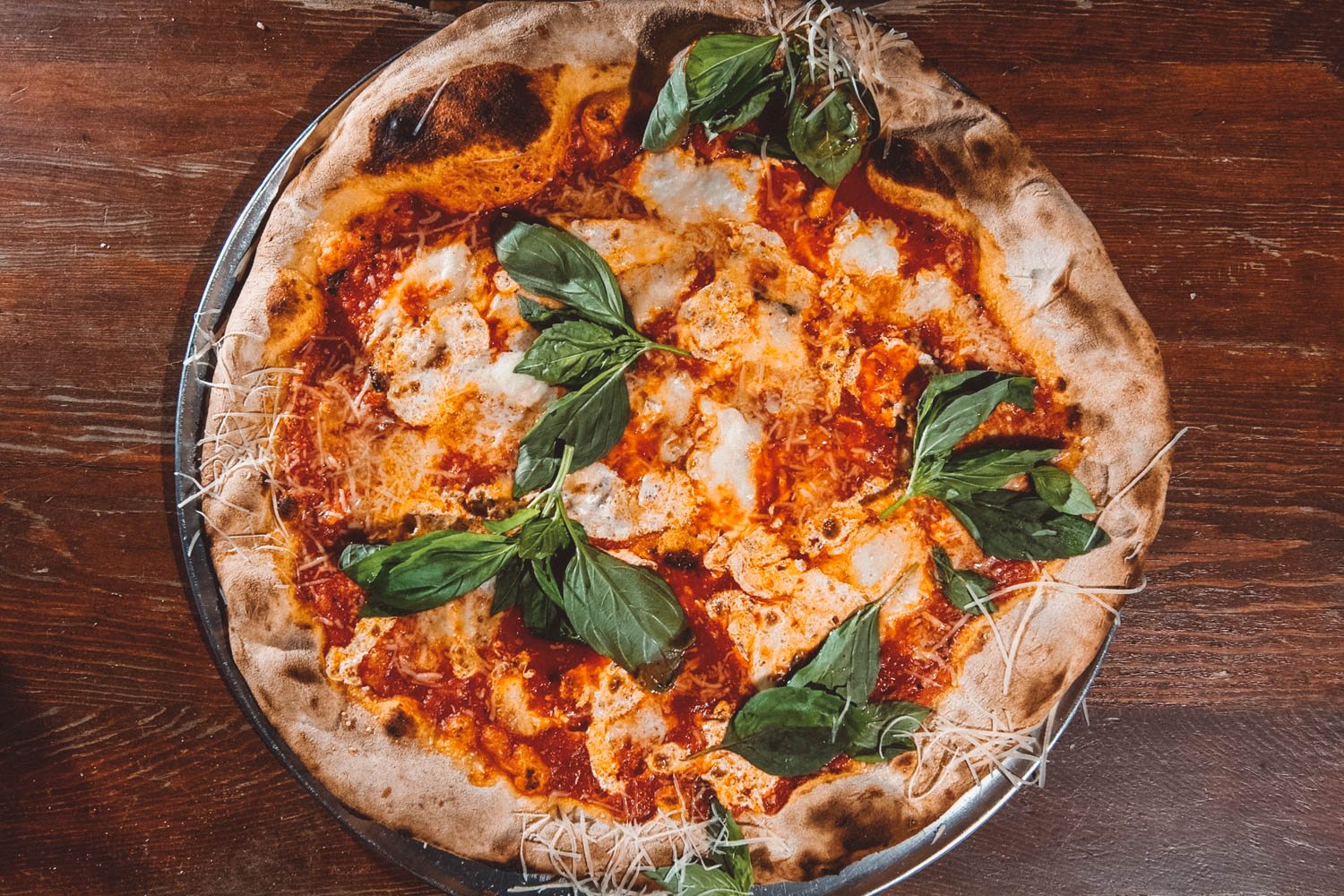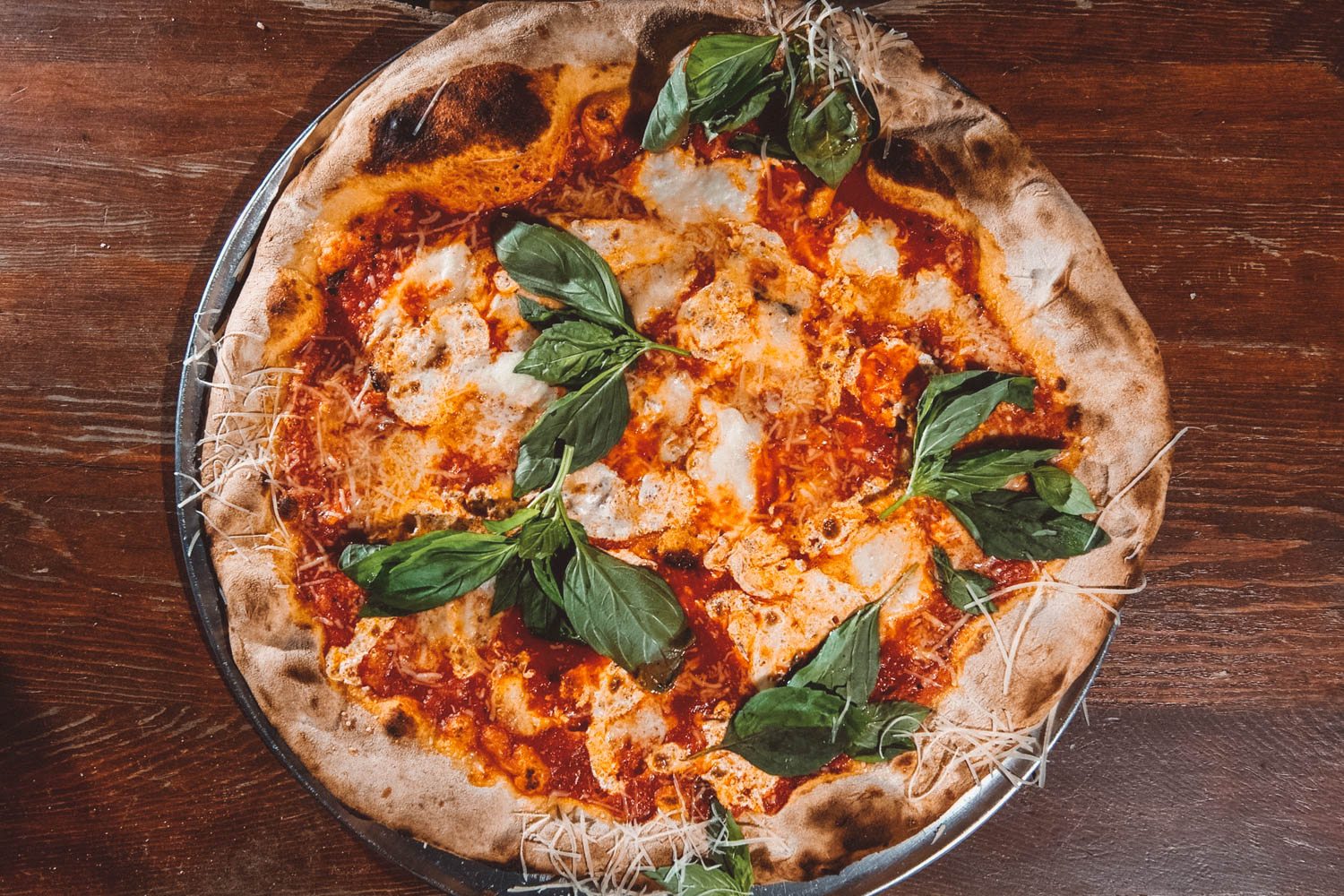 Lucali
There is a lot of good pizza in New York City. There are tons of top five lists everywhere, all written with their own emphatic arguments.
Lucali is my personal favorite. There is no menu here- you get either a plain pizza with a choice of toppings like garlic, basil or grilled eggplant, or a calzone.
Nothing else is offered, and nothing else is needed.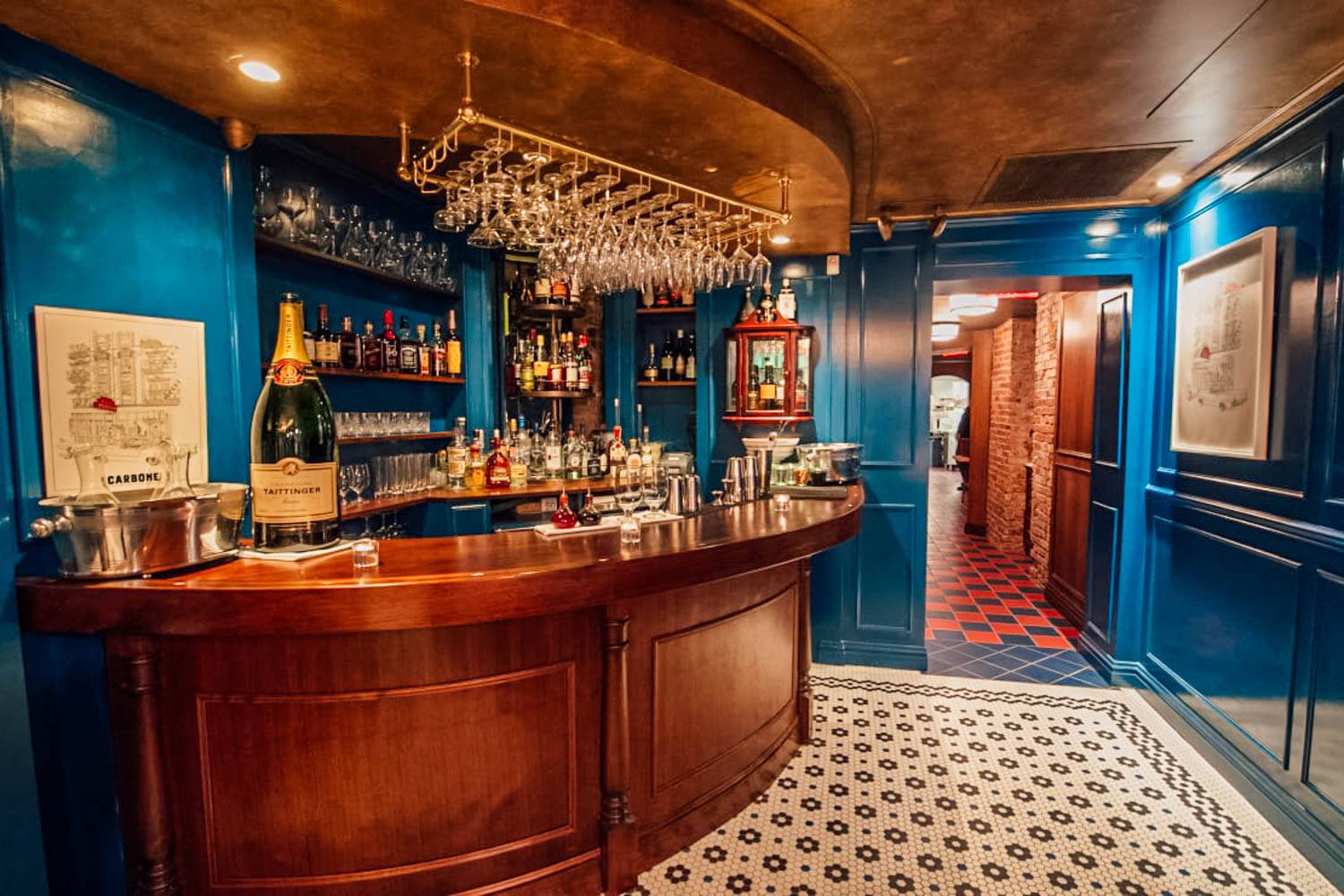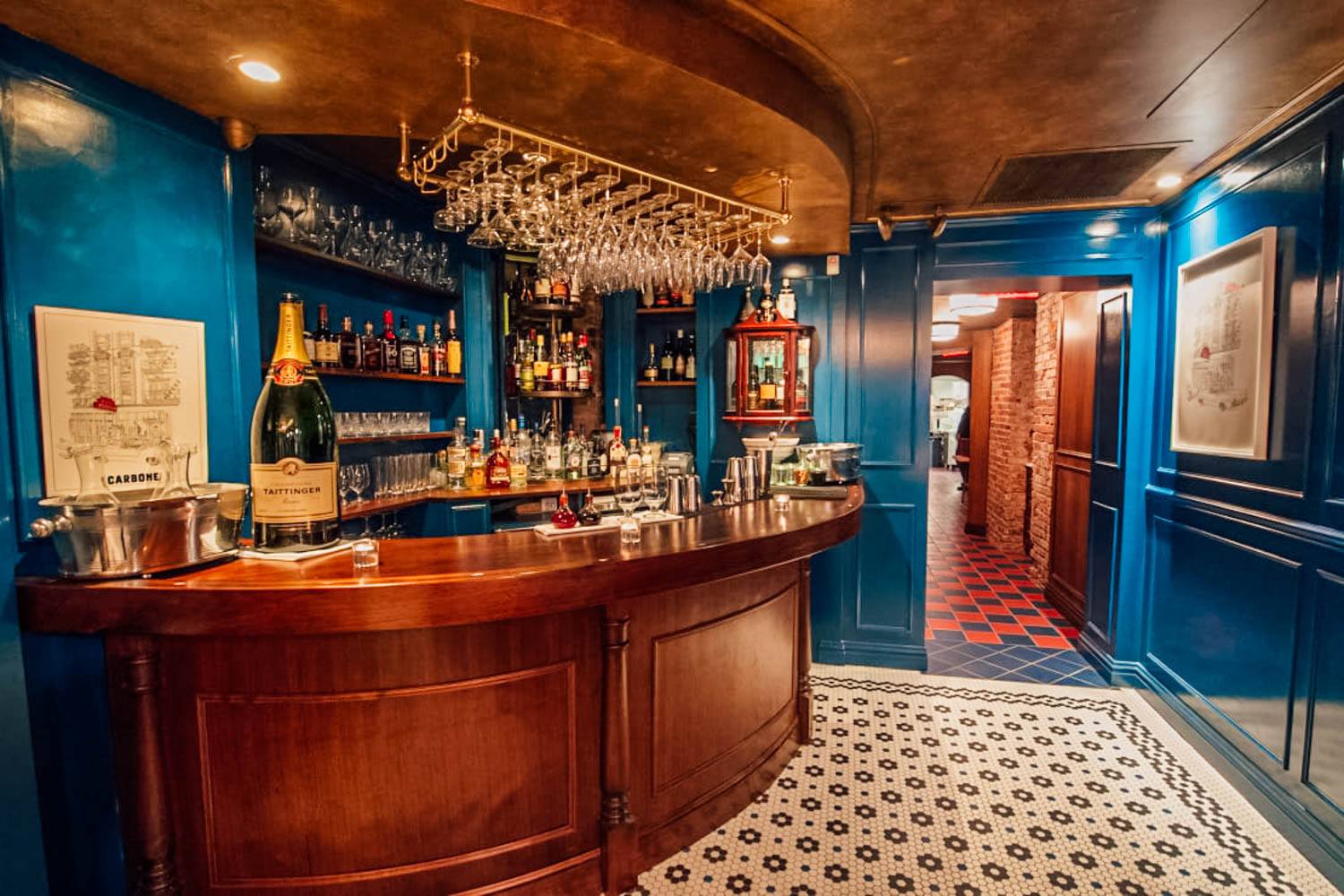 Carbone
Carbone will make you feel like you've traveled back in time, and simultaneously stuff you to the point of no return. The third establishment from the Carbone/Torrisi powerhouse is epic.
Going here pretty much guarantees high energy and a good time. Coupled with the outstanding food and Carbone is easily one of the best restaurants in New York City.
The meatballs, veal for two, spicy vodka rigatoni and caesar salad are the stars on the menu. The mozzarella and prosciutto, the sea bass and the carrot cake are stand out as well.
Go here hungry and with a pair of forgiving pants.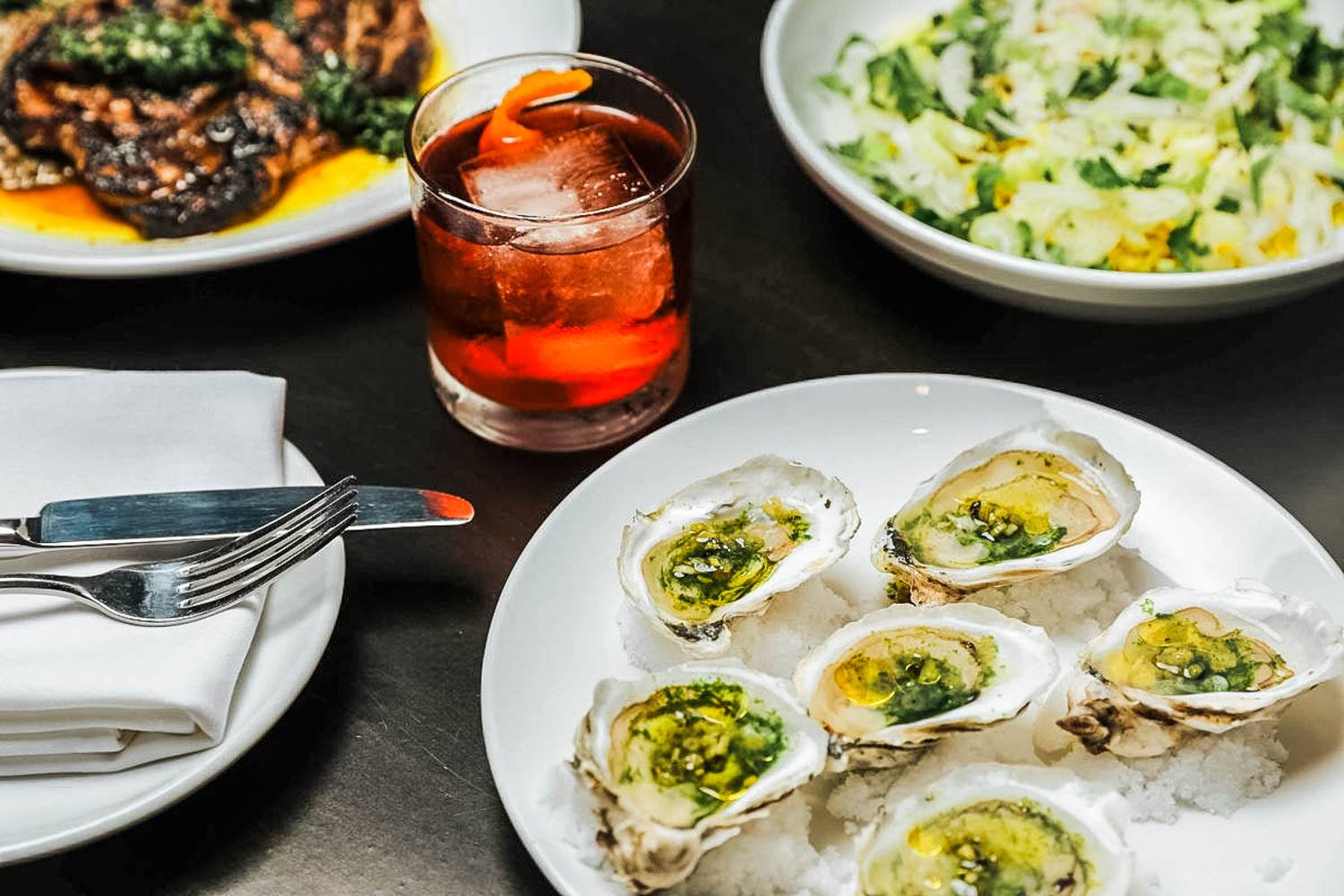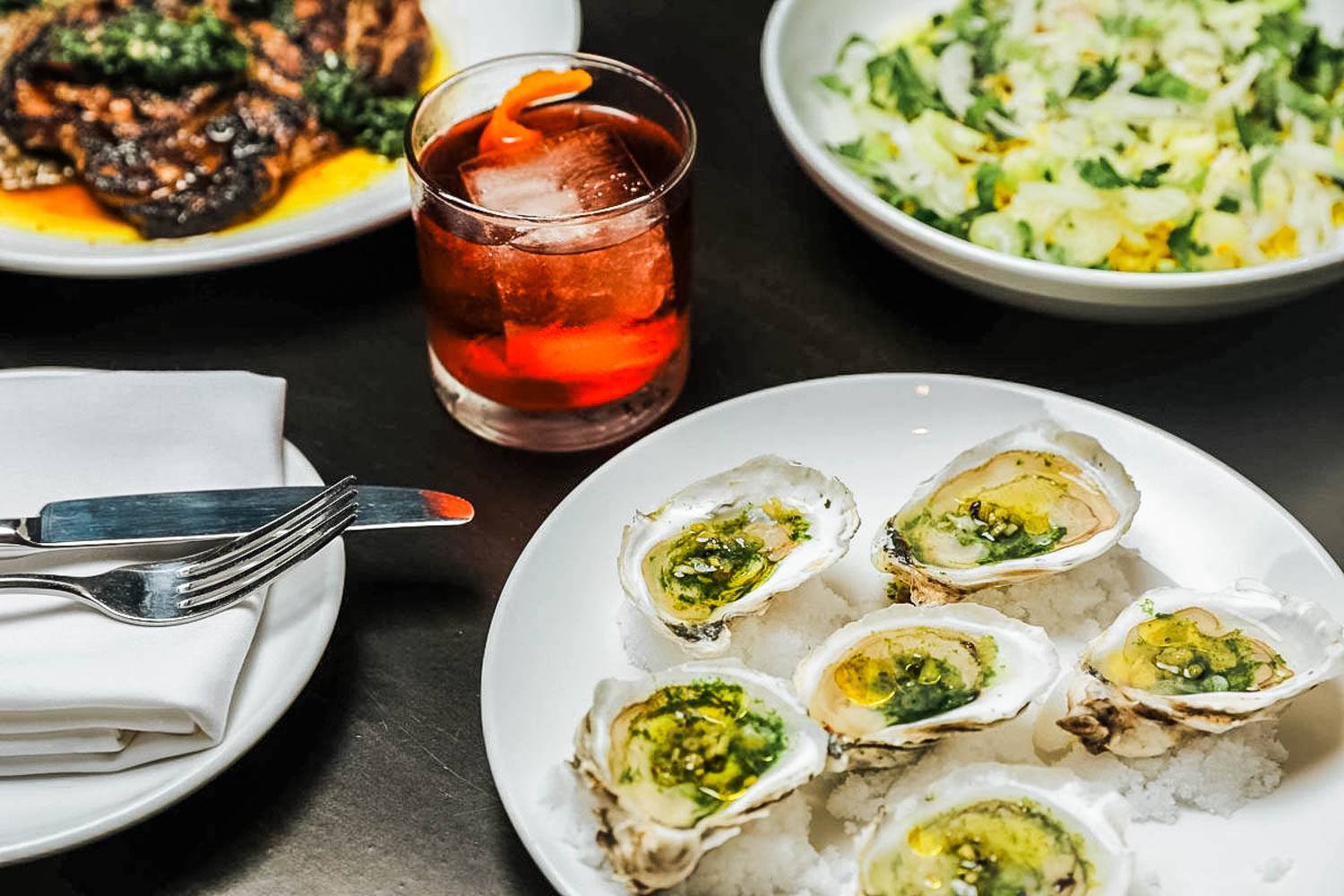 Chez Ma Tante
Chez Ma Tante is the perfect combination of a comfortable neighborhood gem meets high-quality cooking. The dinner menu takes on the vibe of a gastropub, offering dishes ranging from steak tartare with potato chips to kohlrabi and apple salad.
The brunch menu feels a little more like a European combo platter with items like tortilla Espanola and quiche with English cheddar. Honing both indoor and outdoor patio seating, Chez Ma Tante is excellent any time of the year.

Misi
Out of all the restaurants in New York City, Misi made the biggest impression on me in 2018. The unofficial tagline here is "keep it simple" which is what it does – to an extent.
The concept of simplicity comes through in the structure of the menu. It consists of ten vegetables and ten kinds of pasta.
What was not simple was the caliber of food. Every single thing I tasted quite 'simply' blew my mind.
The charred marinated peppers, marjoram, whipped ricotta crostini was jaw-dropping. The roasted eggplant with Calabrian chili, lemon, and olive oil will satisfy any foodies palette.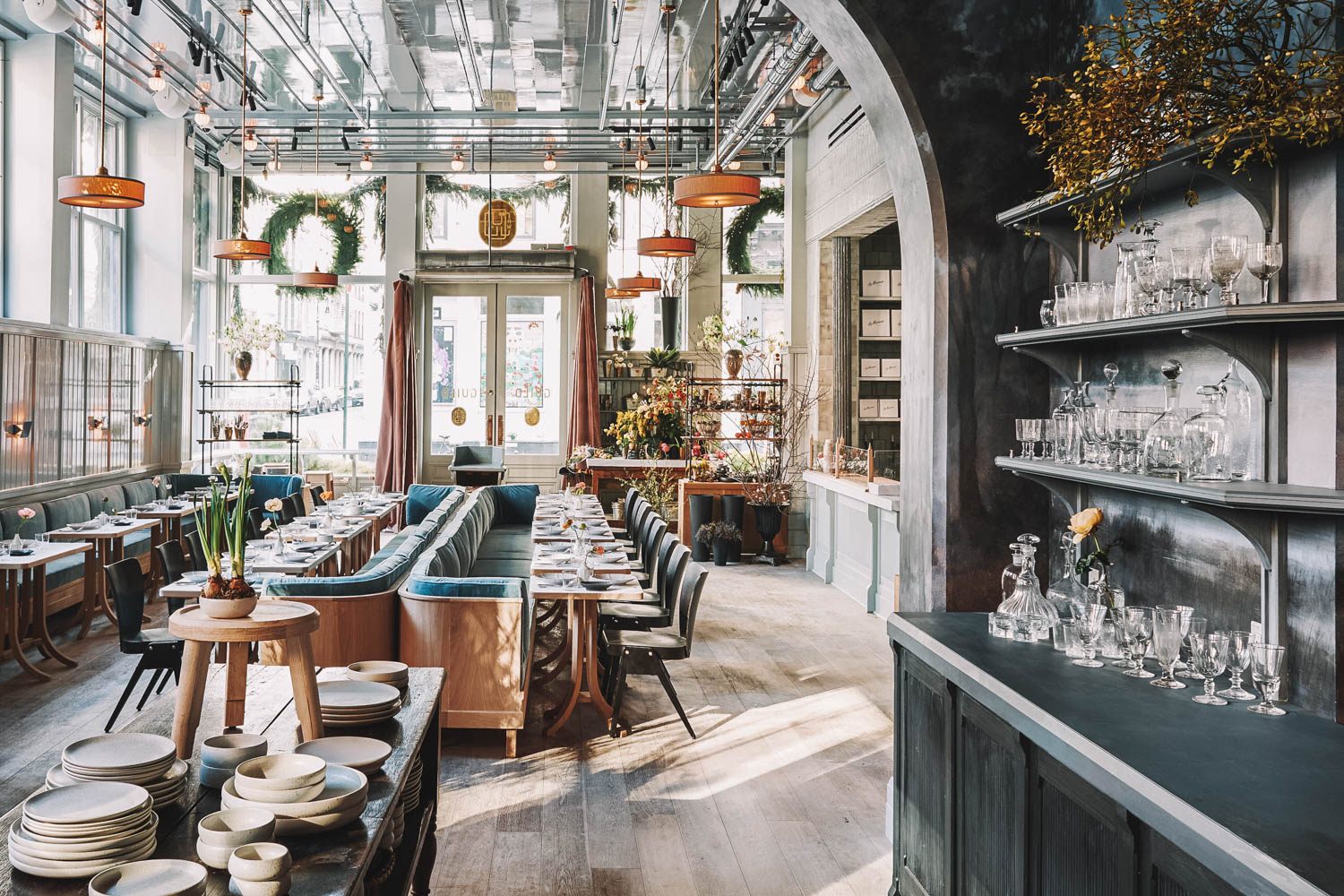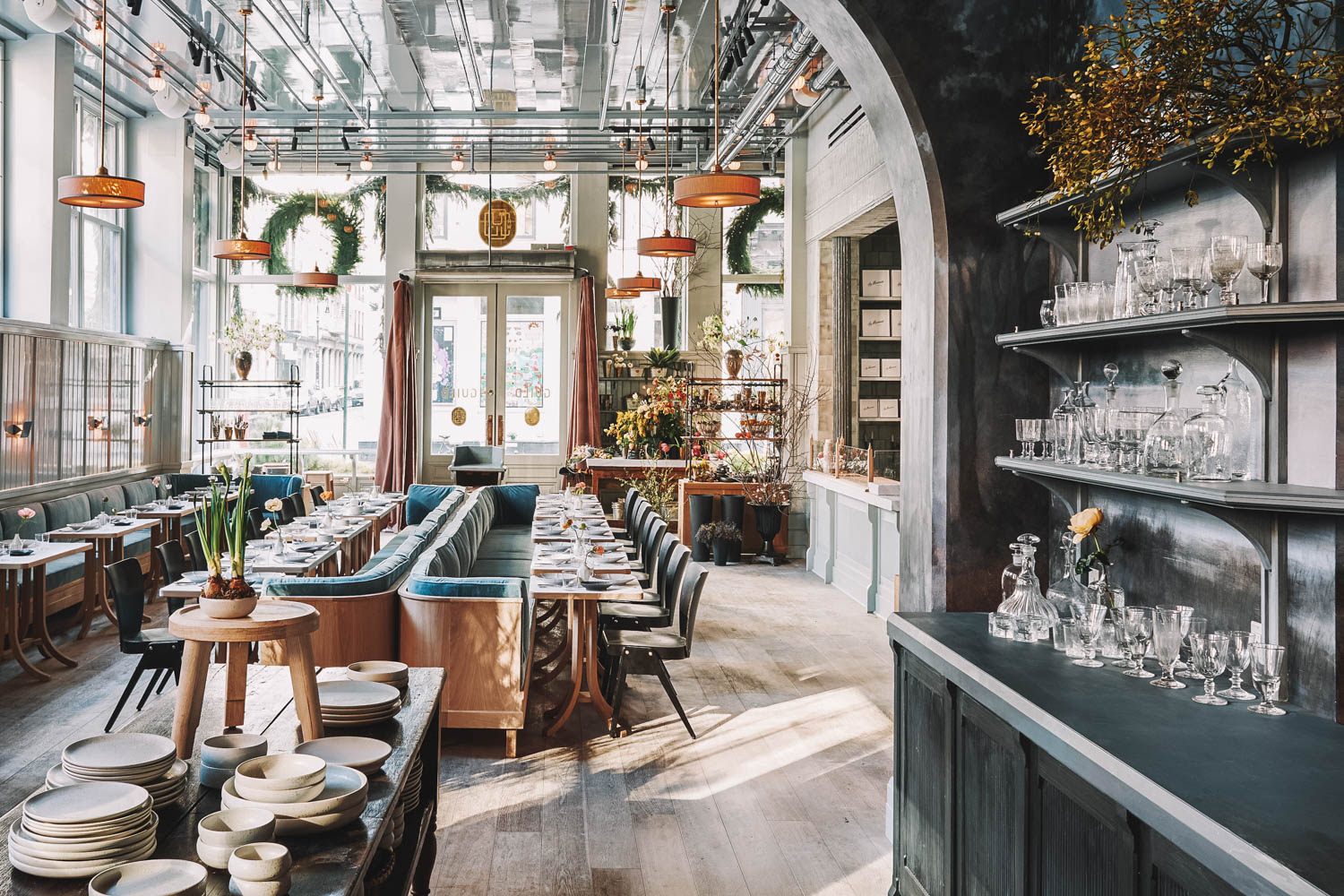 La Mercerie Café
I found La Mercerie Cafe to be incredibly impressive. The caliber of food to be quite so outstanding for a half high-end home store half French cafe.
The gigantic buckwheat crepes stuffed with aged Comte cheese and the sunny side up egg was my personal favorite on the menu.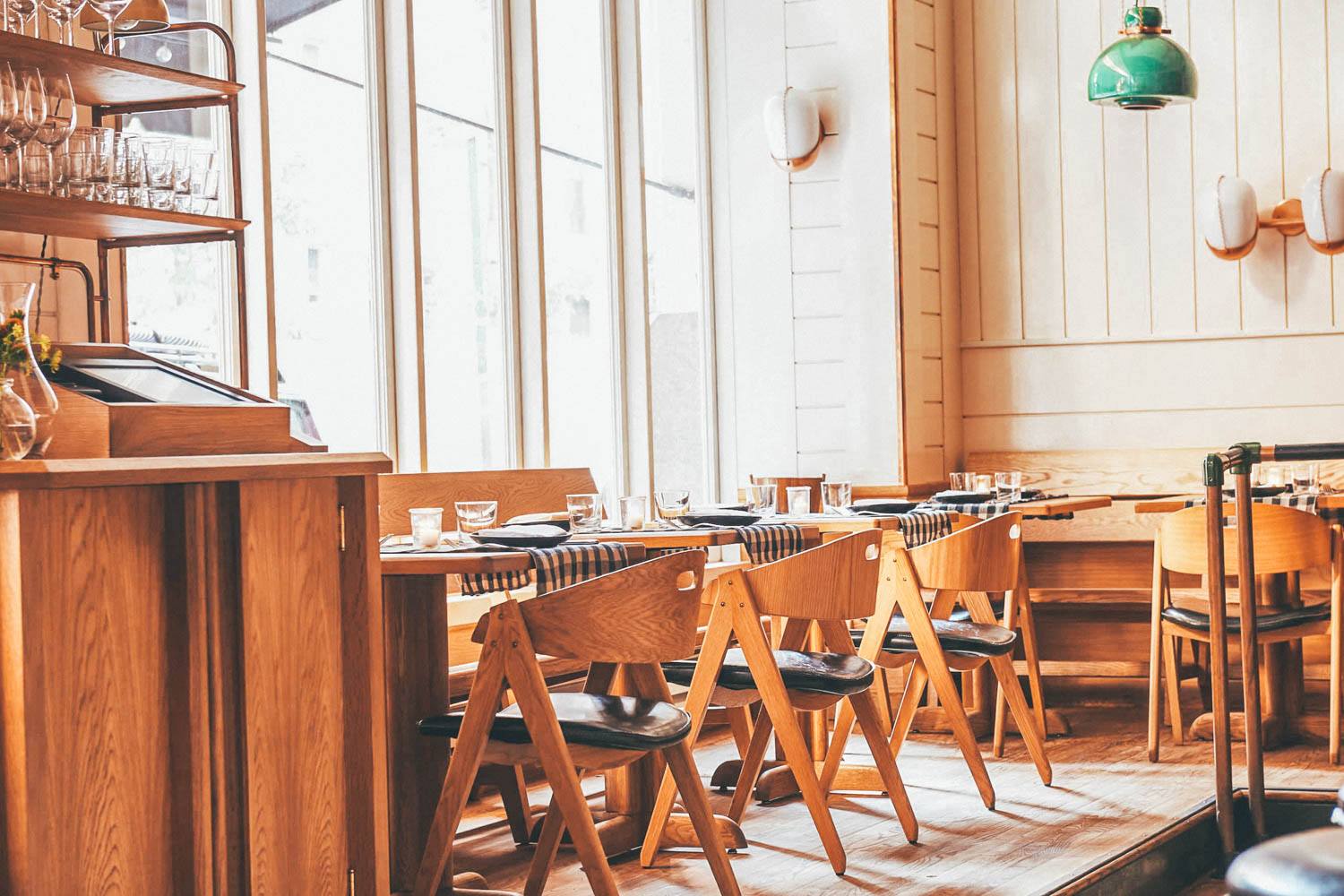 Upland
There aren't many Manhattan-based restaurants that can compete with Upland. It boasts towering ceilings, sweeping brightly colored spaces and food that shines brilliantly and consistently.
Coming onto the scene in 2014, Upland's popularity has yet to die down. You can't go wrong with their to die for cacio y pepe.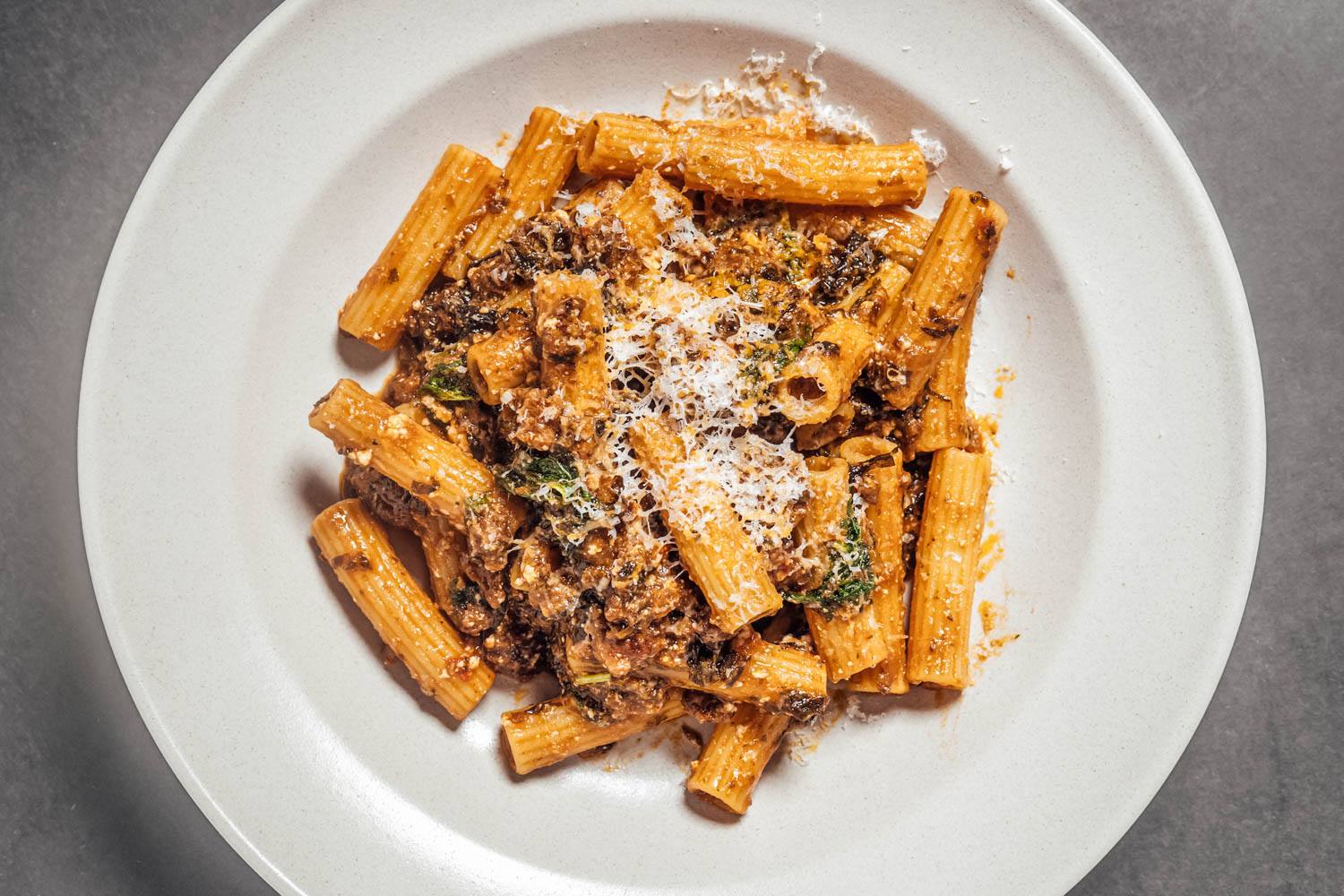 Pasquale Jones
Pasquale Jones is located in one of the best corners of Manhattan. Smack in the center of charming Nolita, the second restaurant from the team behind Charlie Bird has a central focus on its wine and wood burning stove.
The clam pie is a steady crowd favorite. My personal favorites are the warm braised leeks with toasted walnut, the Parmigiano Reggiano, and pumpkin cappellacci pasta with chestnut, sage and brown butter.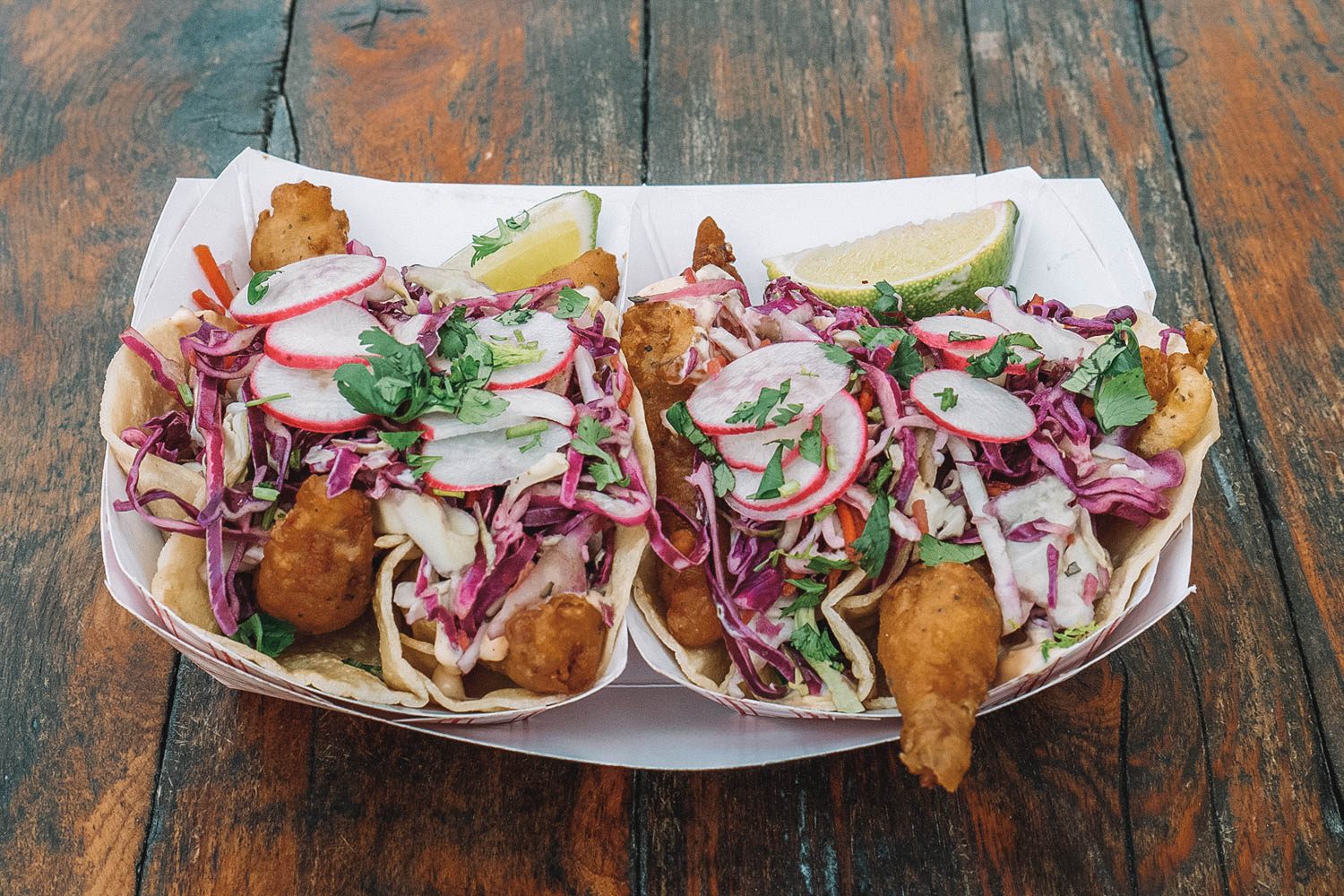 Rockaway Taco
Rockaway Taco is a large beach bar that is home to the single best fish taco in New York City. I know that's a bold statement, but I stand by it.
Everything that I love about a taco exists here on the outskirts of Queens. You'll get jumbo portions of the fish, topped with the perfect mix of cabbage, radishes, spicy aioli sauce and guacamole.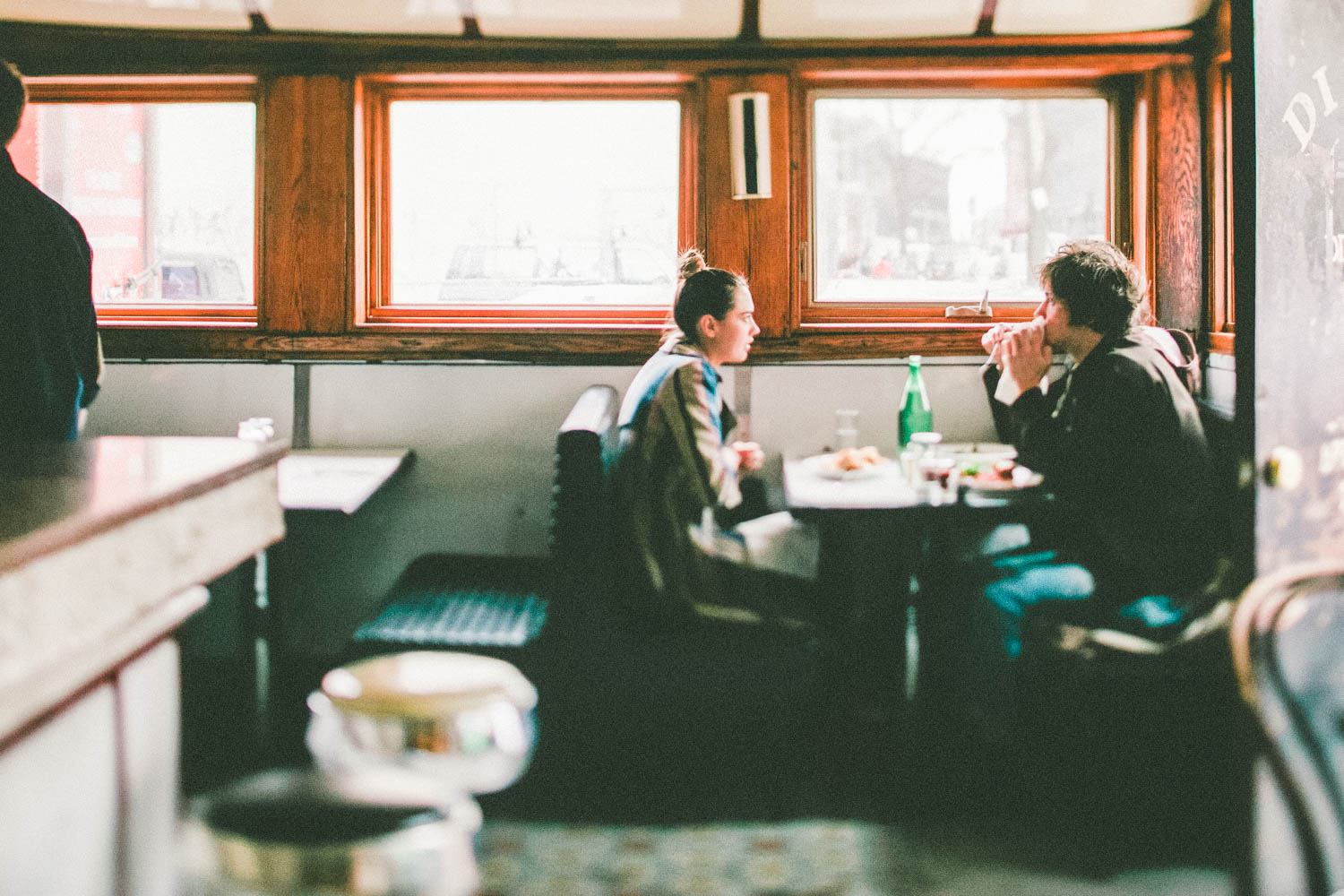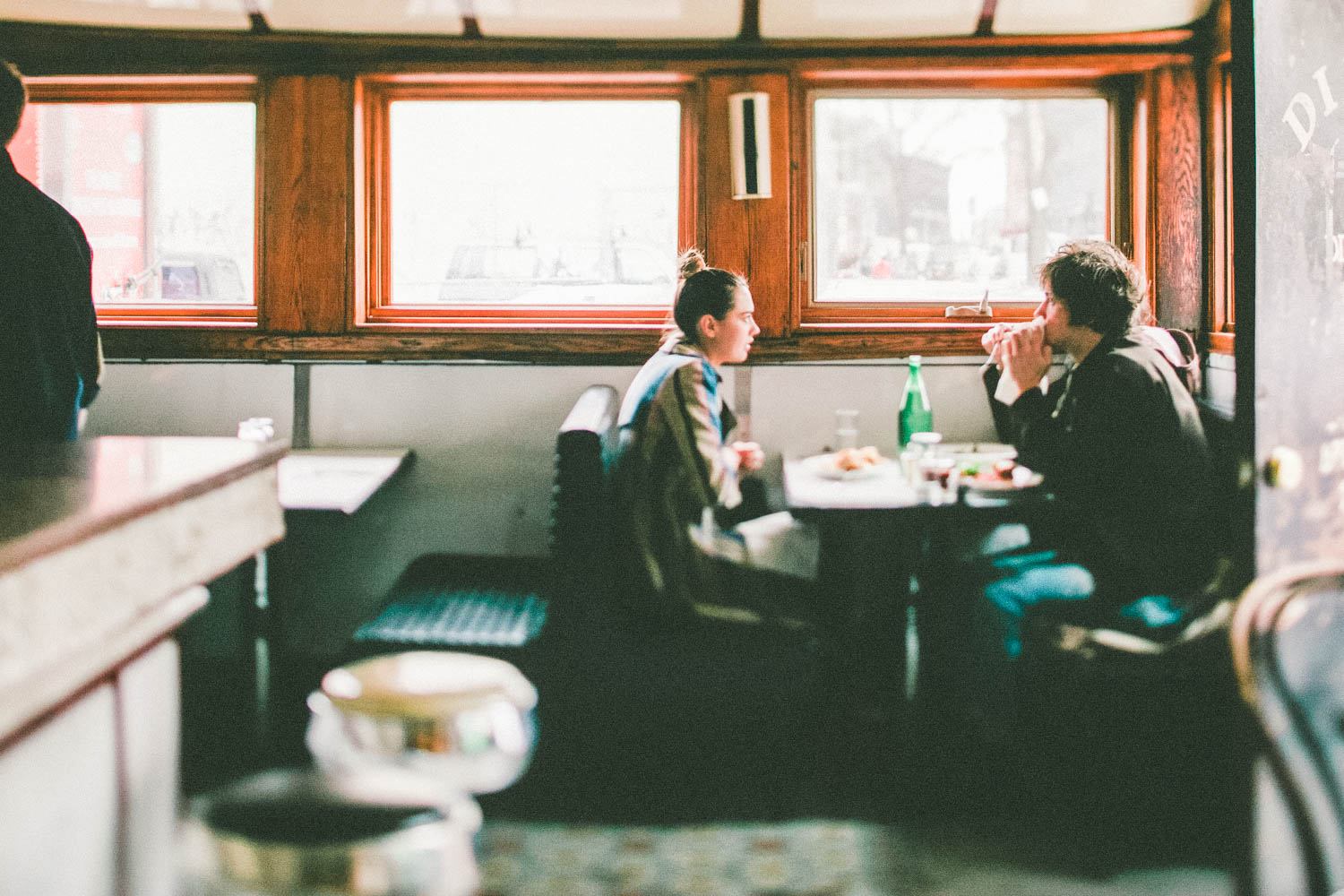 Diner
I have no idea why it took me so long to make it to Diner. It's a light-hearted place that serves up some excellent food with an atmosphere of a diner.
Menus are scribbled out once you sit down — the waitstaff taking a seat beside you to handwrite the day's options on the paper that covers your table. The menu is always changing but usually consists of two to three starters, their famous burger, and the fish of the day.

Cosme
Rule #1, come here with a crew. Rule #2, ideally have a corporate card or two with you. Rule #3, order a ton of food.
Getting to taste a fair share of the menu at the sleek yet buzzing Cosme is part of the fun. It's the best way to get the most out of a dining experience here.
Launched by the same owners of Pujol in Mexico City, Cosme combines its vibrant Mexican roots with localized Upstate New York touches and ingredients. Though very different than Pujol, Cosme has made its mark in the food world.
It landed spot number 25 on The World's 50 Best Restaurants 2018 list.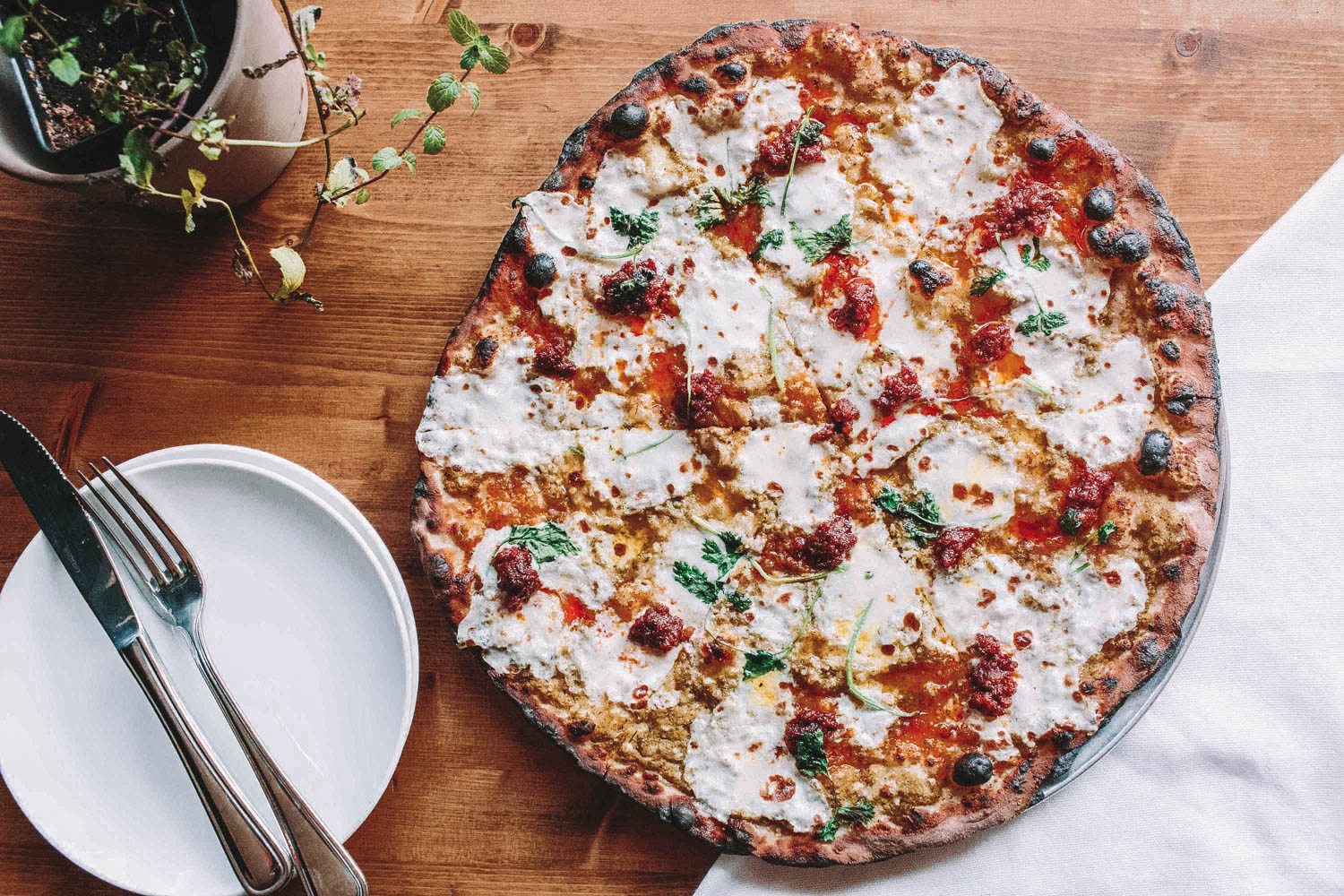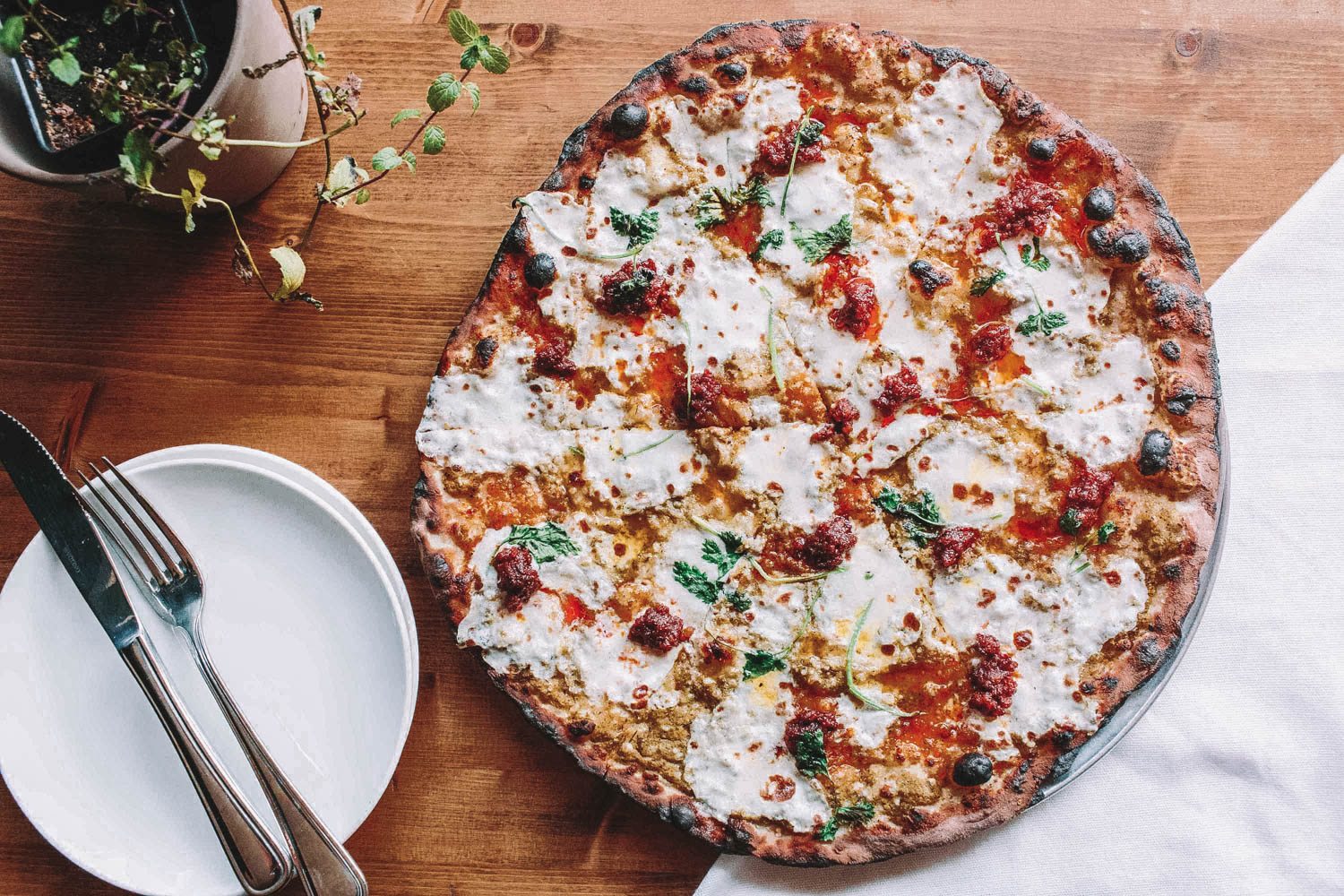 Emily
There are now several different versions of the Emily restaurant group, owned by Emily Hyland and her husband, Matt. There are two in Manhattan, in the East and West Village, and two in Brooklyn, in Williamsburg and Clinton Hill, which is the original.
All outposts come with variations of Detroit style square pizzas and then the more traditional, but very noteworthy, round pies.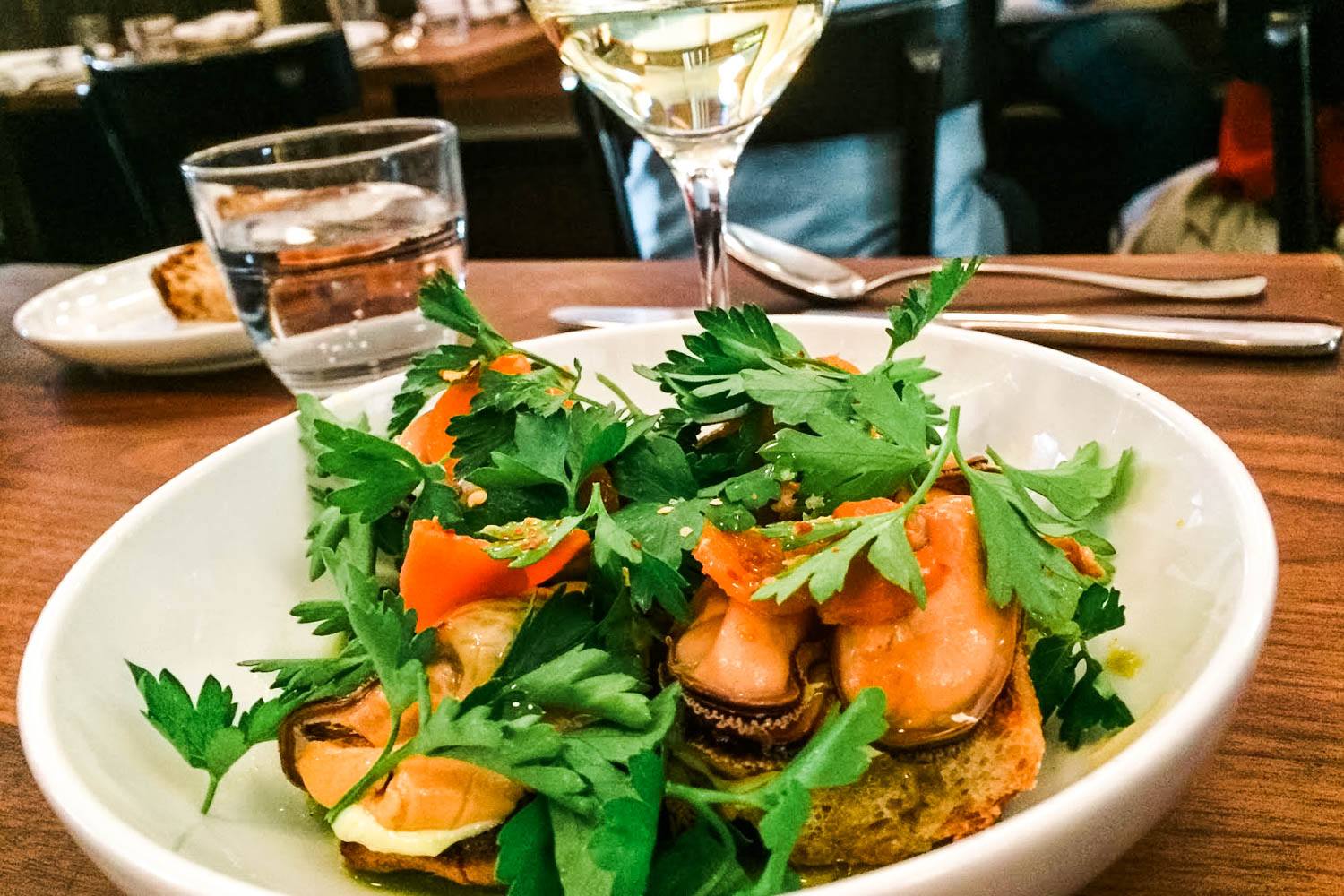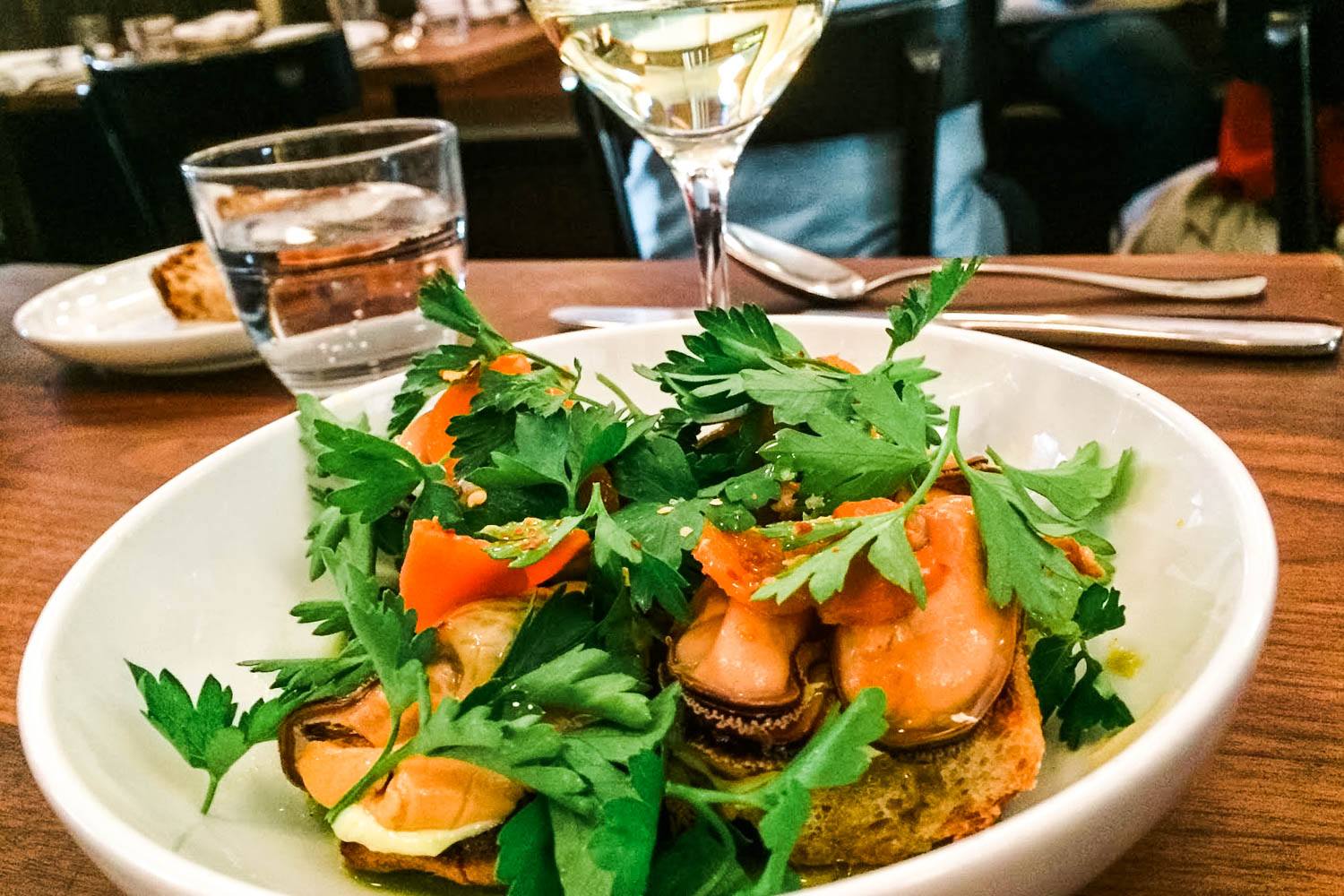 Estela
Every time I step foot in Estela, I get the feeling that something pretty special is happening there. It has an atmosphere that makes you feel like you're on the verge of having a memorable evening.
The menu is meant to be shared, and they advise on choosing 5-7 dishes depending. Highlights are the raw scallops with peanut and chili, the burrata and salsa verde on charred bread, and the ricotta dumplings with mushrooms and pecorino sardo.
It's not a cheap meal, so come here ready to splurge and eat well.

Marlow and Sons
Marlow and Sons was one of the first restaurants in Williamsburg to make its mark on the dining scene. Fast forward 15 years later and its popularity in NYC is still going strong.
Plus, it hasn't lost it's down to earth feel and still delivers on a small, but well-executed menu.

Which restaurants do you think are serving up the best food in New York City? Let me in the comments below!