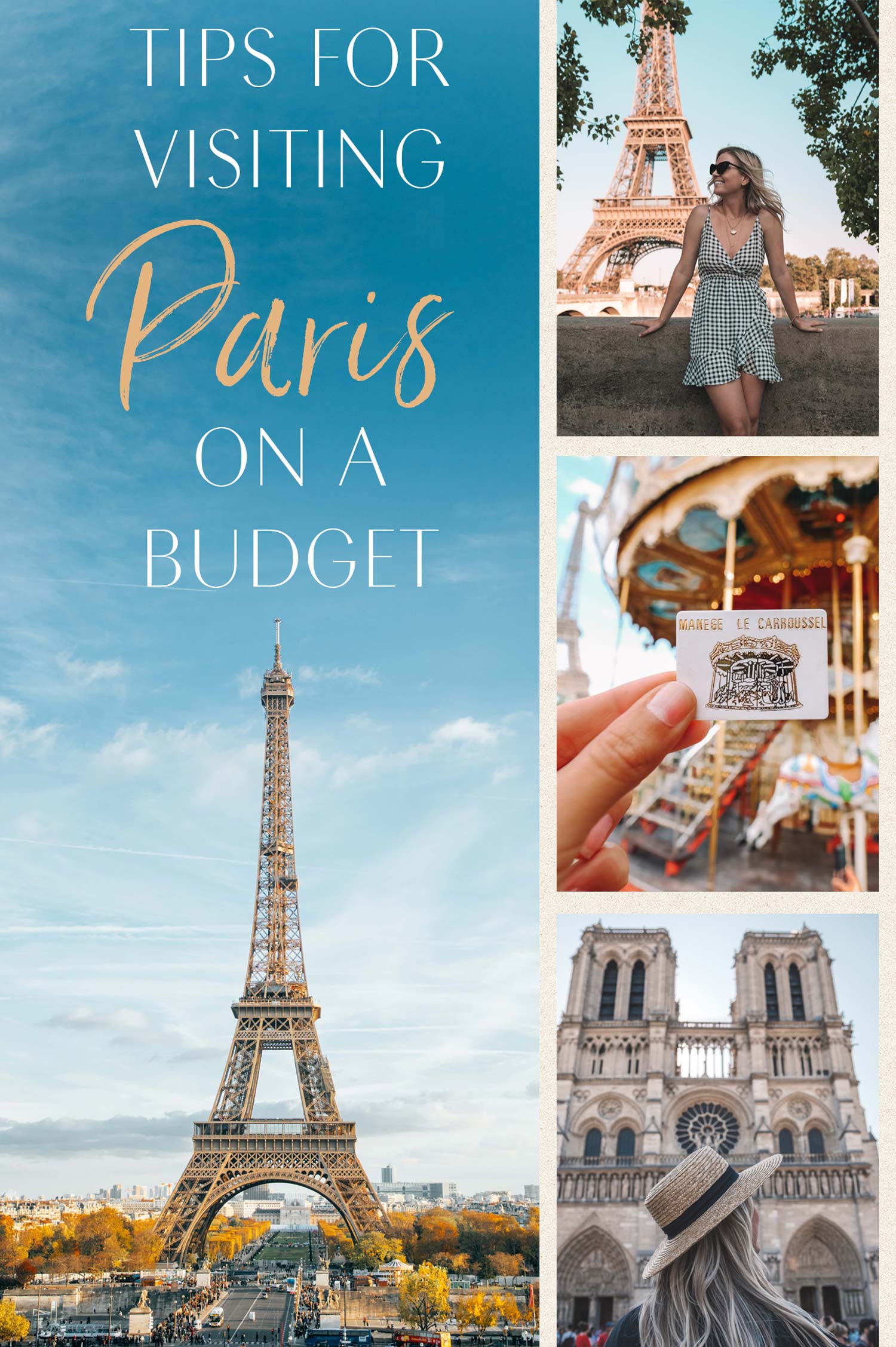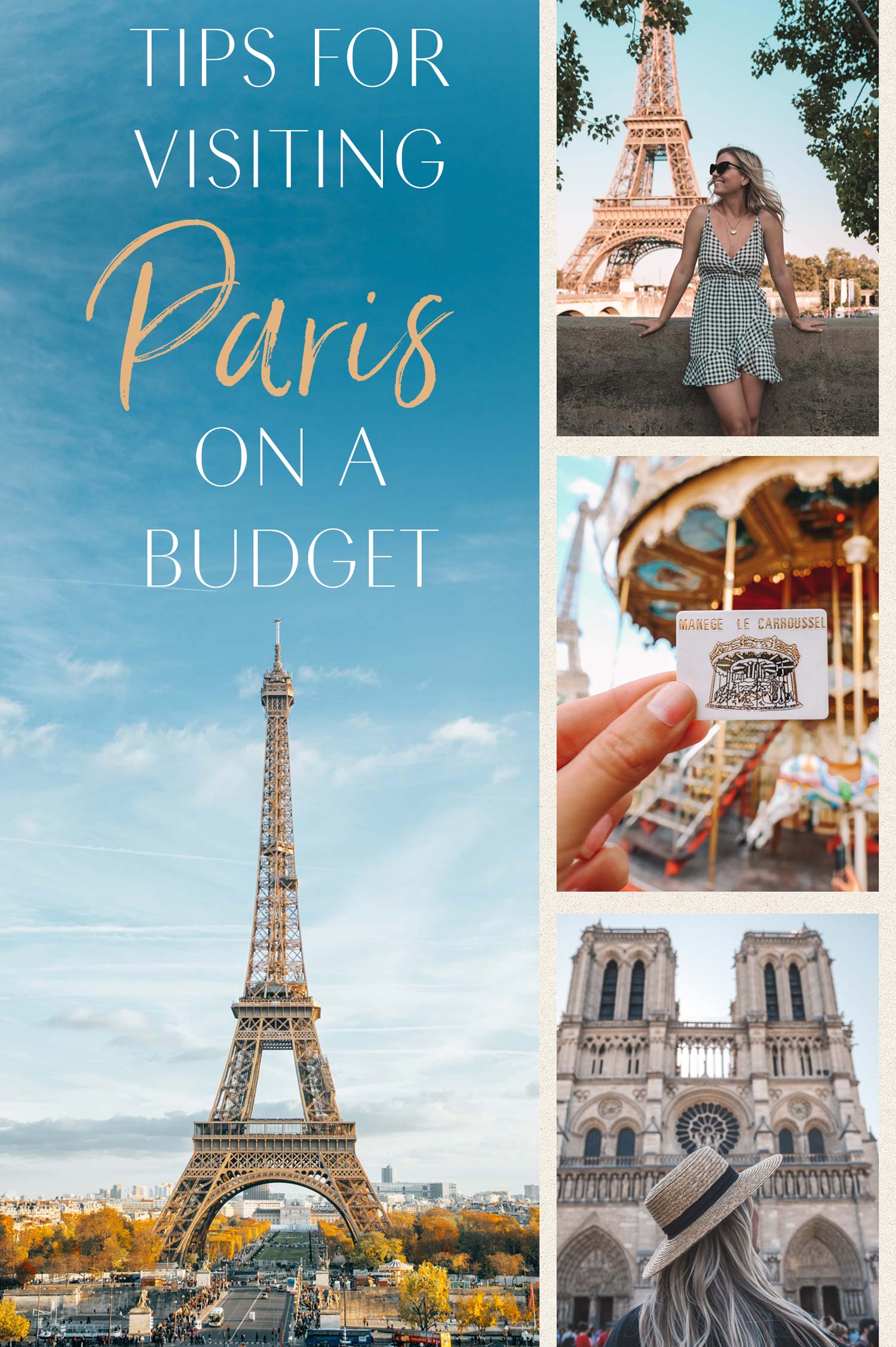 The City of Lights is a destination that everyone needs to experience at least once! With an incredible food scene to its high fashion and fascinating history, there's so much to see and explore.
But, like most capital cities around the world, Paris is not the cheapest destination. Meals are the top restaurants will make a massive dent in your wallet, and all the entrance fees for the attractions and museums don't help either.
That doesn't mean you should write off Paris from your bucket list. It's possible to visit the city on a shoestring if you're prepared to tweak your itinerary here and there.
And, if you want to see a unique side of the city, here are 10 things to do in Paris (that aren't the Eiffel Tower).
Here are my tips for traveling Paris on a budget!

Explore the Free Attractions
There are tons of free attractions to visit in Paris. You can view the Eiffel Tower, Notre Dame, Arc de Triomphe, and Louvre without paying a dime if you're okay with admiring the buildings from outside.
You can spend an afternoon wandering around the bohemian streets of Montmartre, taking in the 360 views of Paris at the Printemps Rooftop Cafe and Terrace and exploring the street art of Canal StMartin. Despite its reputation for needing a ticket everywhere you go, it's possible to avoid the attractions that are expensive and discover a more authentic side of Paris.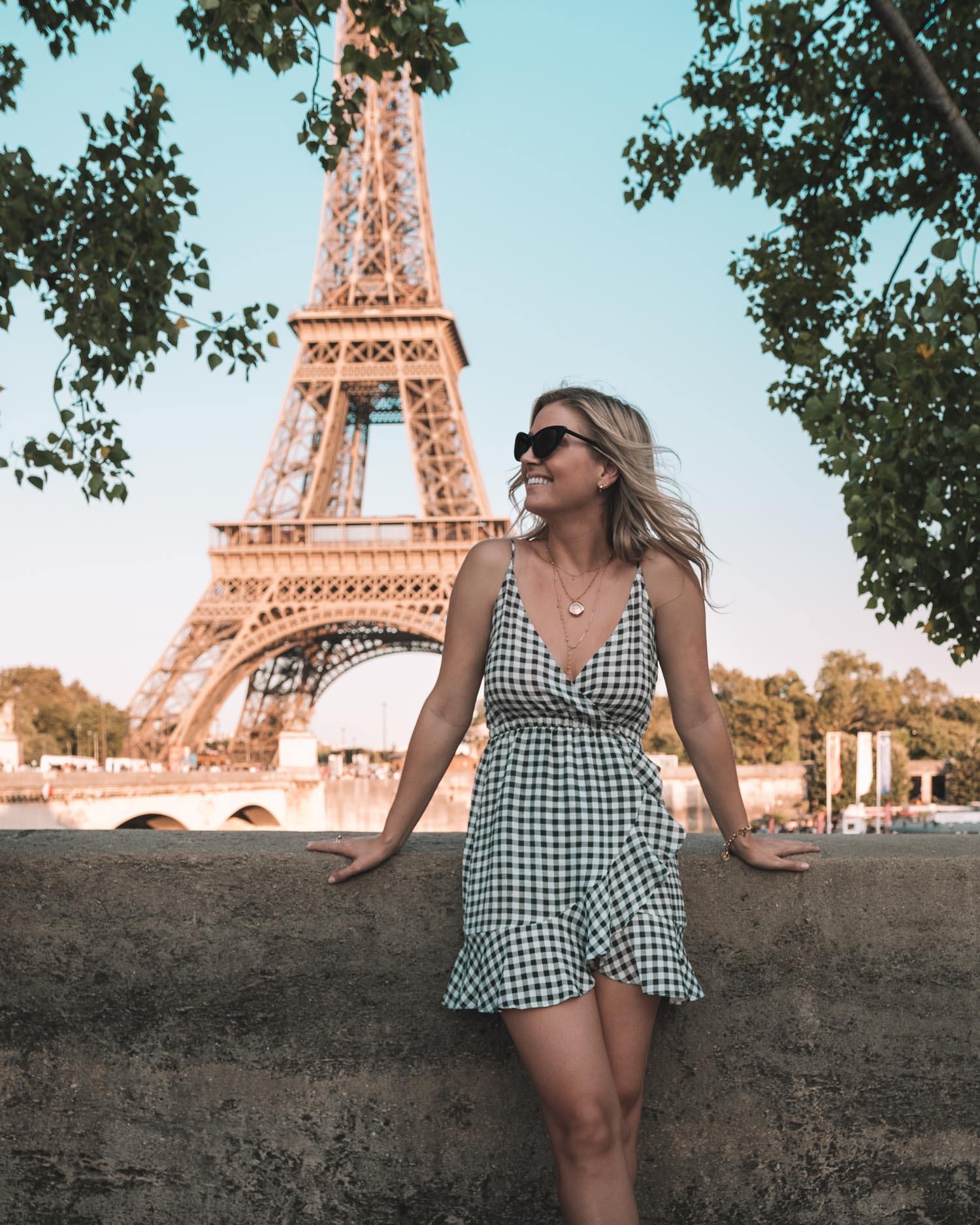 Eiffel Tower
Climb the Eiffel Tower
Instead of taking the elevator to the top of the Eiffel Tower, pack a good pair of walking shoes and climb the steps to the top! You can go up to the first floor and then take the elevator to the top for €19.40 per person, or you can climb to the second floor for only €10.20.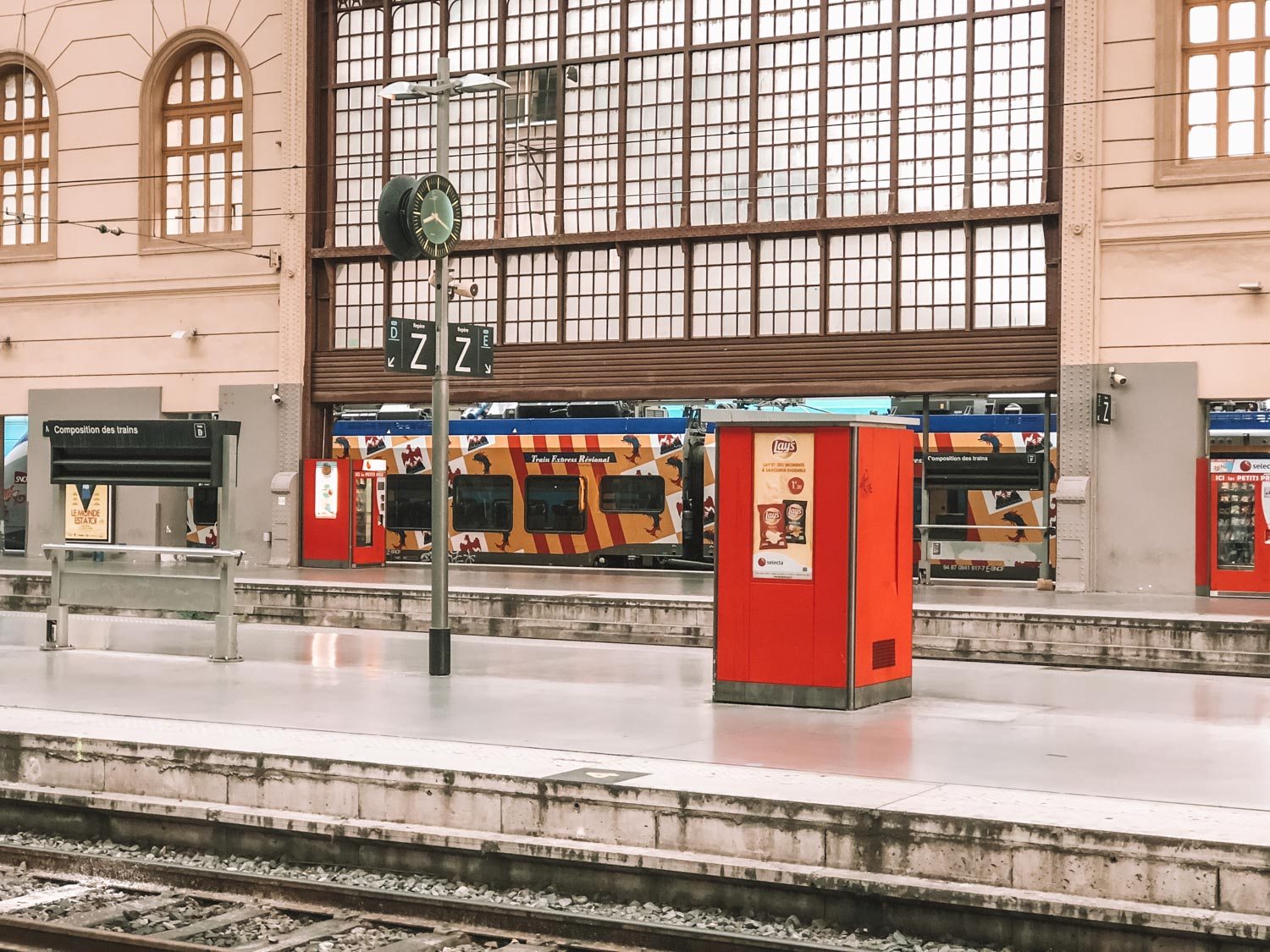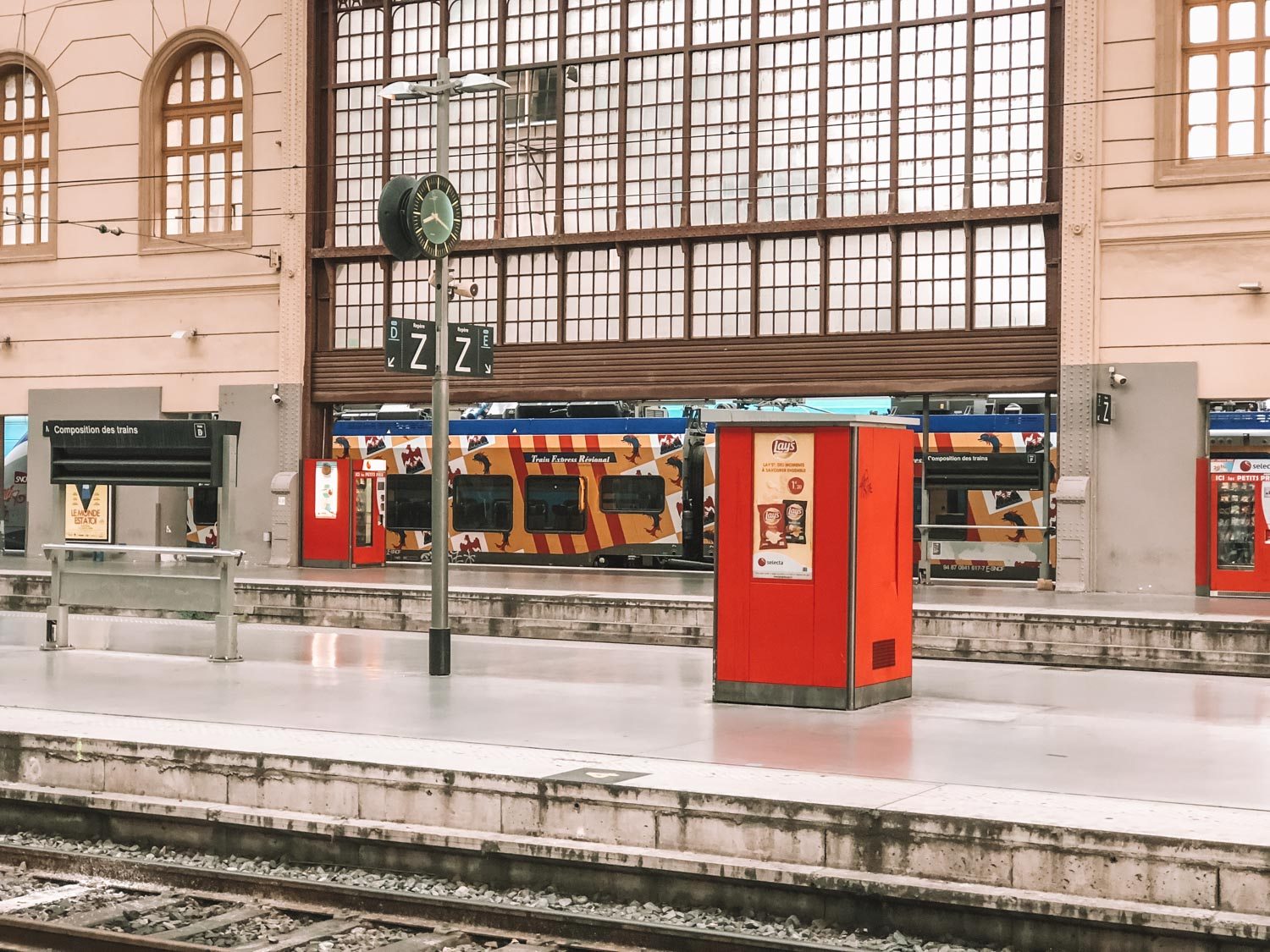 Buy Cheap Train Tickets
One of the best things you can do in Paris is to hop on board a train to a nearby destination. Tickets are usually quite cheap, making it affordable to plan a side trip to the Provence or Bordeaux regions!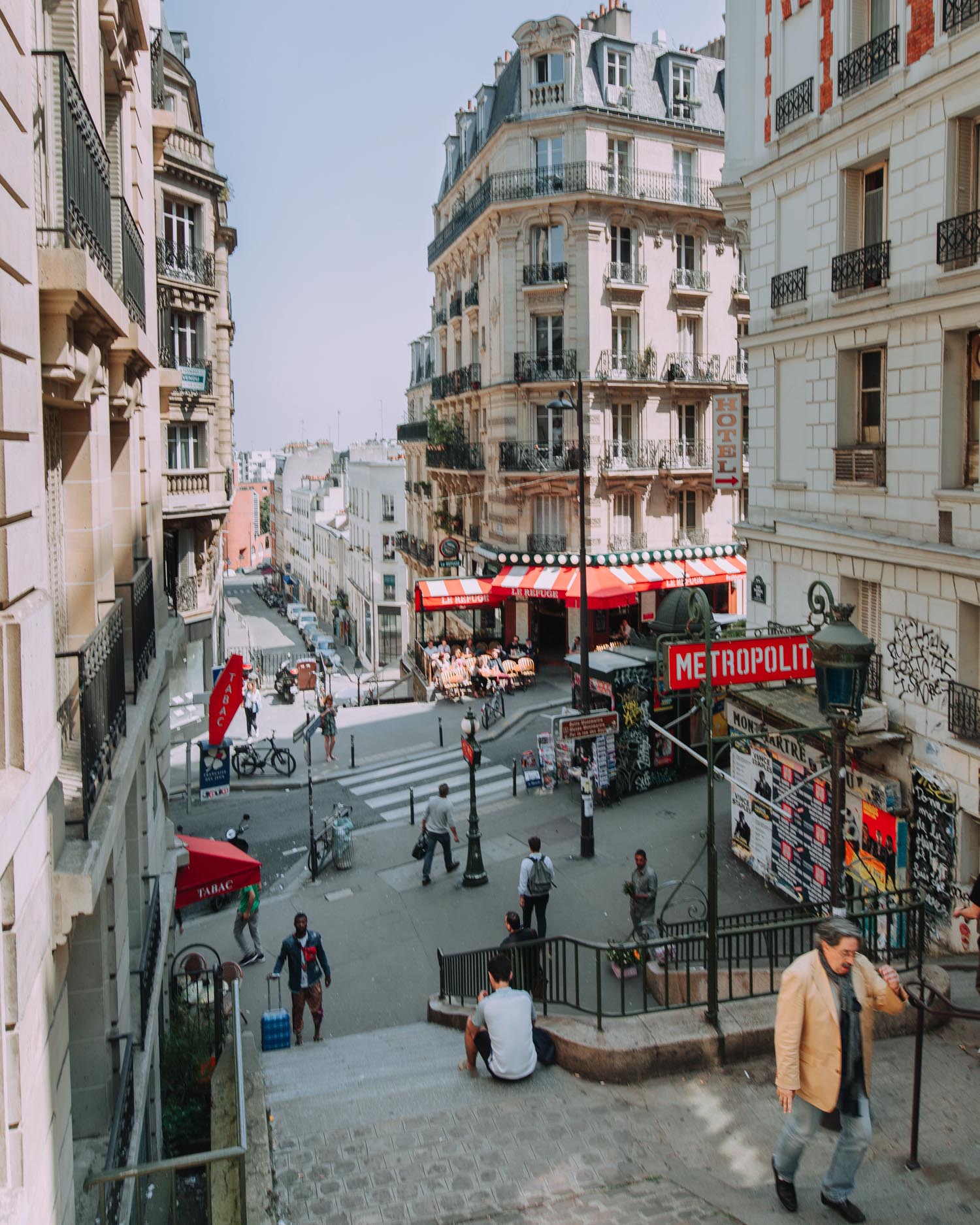 Use the Paris Transport Card
Transportation in Paris is extremely affordable, especially if you get the Paris Transport Card. The card will give you unlimited travel on the bus, metro, tramway, and RER networks and its suburbs.
Prices start at €13.20, and you can choose from 1,2,3, or 5 day passes.
Be sure to check the zones of your pass! Zones 1-3 are for the city center and nearby suburbs, whereas Zones 1-5 will include further away destinations like the Palace of Versailles and the airports.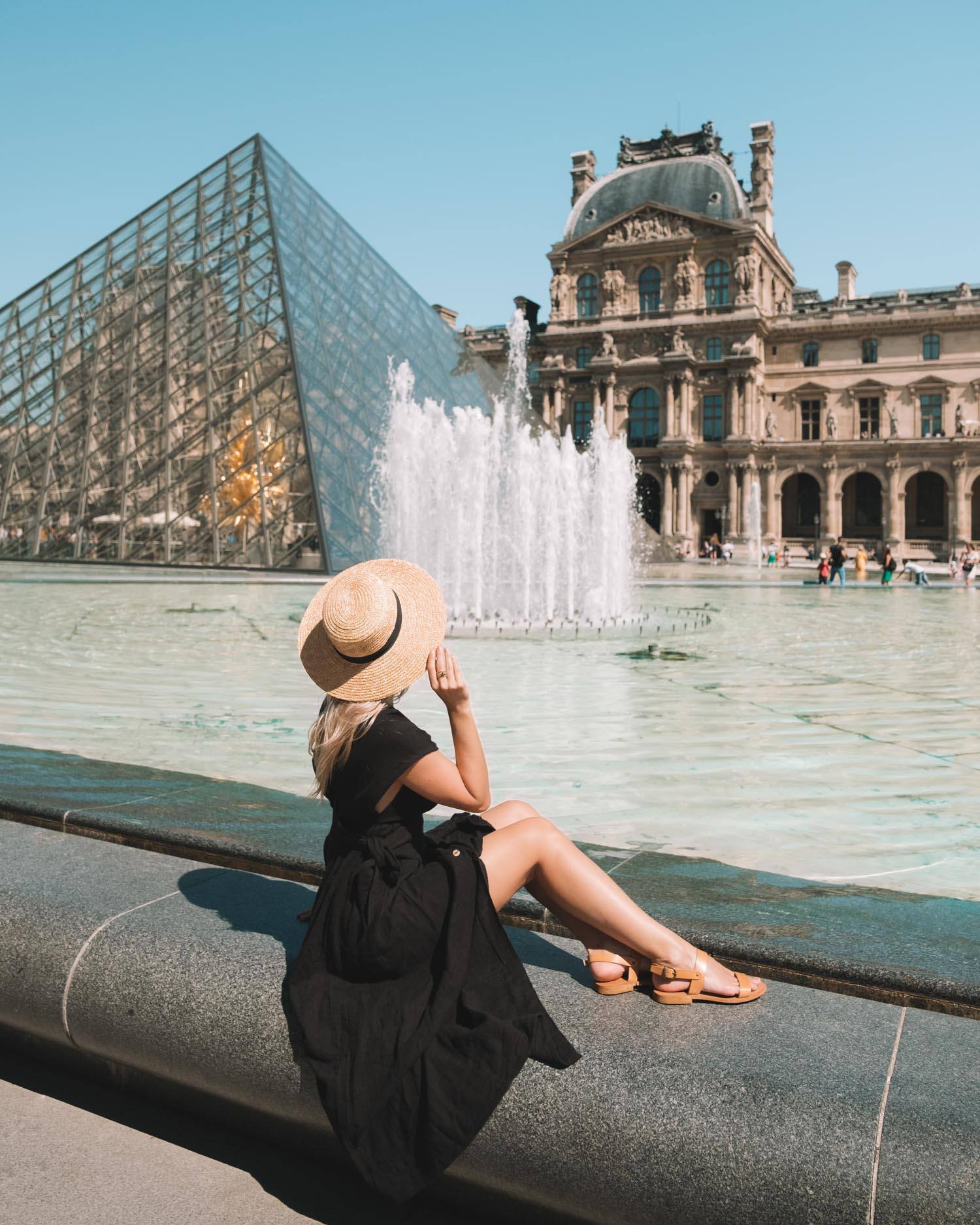 The Louvre Museum
Visiting the Paris Museums on a Budget
If you're a museum geek like me, try to plan your trip to Paris to coincide with the first Sunday of the month. You'll get free entry to all of the city's museums!
But if your travel plans aren't flexible, the Paris Museum Pass will save you a lot of money. For €48.00 you can get a 2-day pass that will give you access to over 60 museums!
Make a list of all the museums you want to see in Paris, add up their entrance fees and see if it's worth getting the pass.
If there's one museum in Paris that you should definitely splurge on it's the Louvre. I saved a lot of money by spending the entire day exploring different art galleries to get the most out of my ticket.

How to Eat in Paris on a Budget
Paris is an excellent destination for picnics! You can pick up some bread, cheese, and wine for a couple of Euros and enjoy your meals on the lawn in front of the Eiffel Tour.
You can also eat cheaply by going to the city's markets or picking up a sidewalk crepe.
To save money on food in Paris, you'll want to avoid eating by the main attractions. You'll find much cheaper restaurants by sticking to side streets and eating with the locals.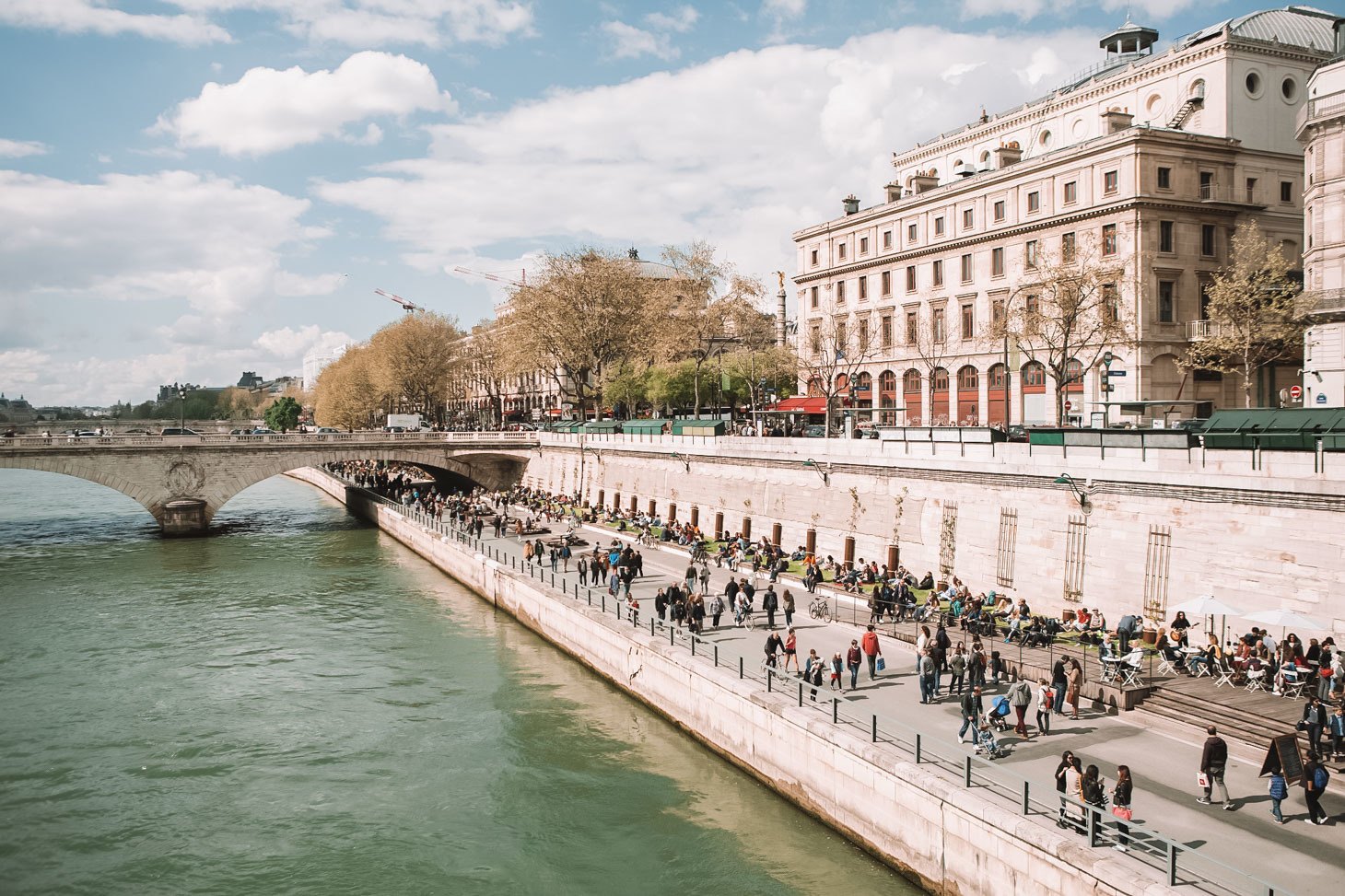 Seine River
Sign Up for Free Walking Tours
Walking tours are a great way to see the main sights and learn about a city through the eyes of a local. My favorite walking tour in the city is Paris Greeters.
It's free, and tour guides customize their walks (there's no set itinerary you can select) making it a unique way to see the city!
If you want a more in-depth tour or you want to know exactly where you'll be going, Context Travel runs excellent walking tours through Paris.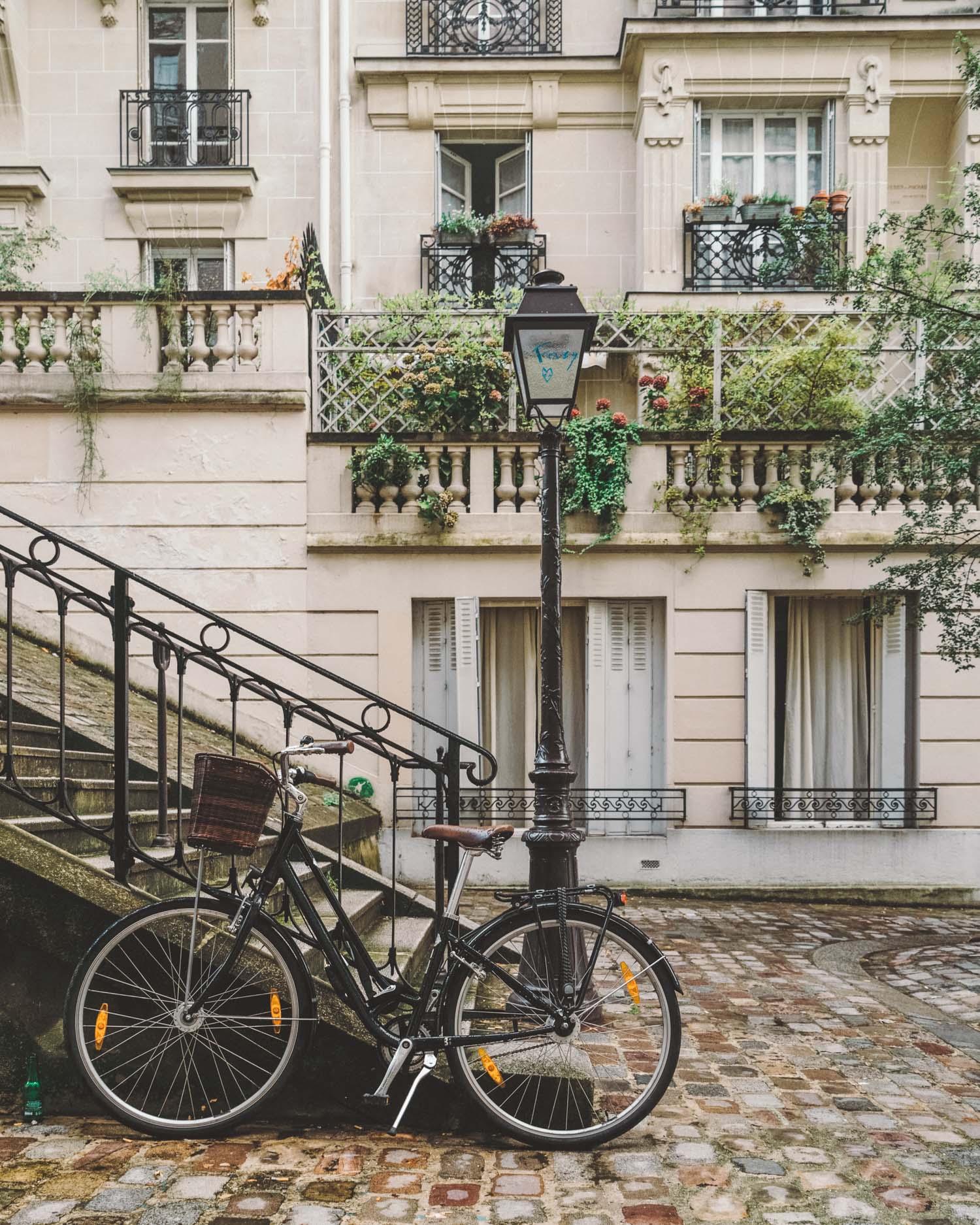 Rent a Bicycle
Paris is a bicycle-friendly destination and renting a bike is a wonderful way to explore the city. While short rides of up to half an hour are free, even renting a bike for up to two hours is still affordable.
You can also rent Bird electric scooters in Paris. Download the app to find one near you and link it to your credit card to pay for your ride.
Both options will let you see the city at your own pace and have more independence without the cost of renting a car.

Visit Paris in the Off Season
If you're traveling to Paris on a budget, you'll want to avoid the busy summer months. Flight to Paris are expensive and hotels increase their rates, plus there will be large crowds of tourists at all the top attractions.
Instead, plan your trip to Paris between the two should seasons (spring and autumn) or during the cold winter months. You'll have a much easier time finding cheap flights and hotels will lower their rates to make up for the seasonal lull.
Plus, there will be fewer people around to photobomb your pictures!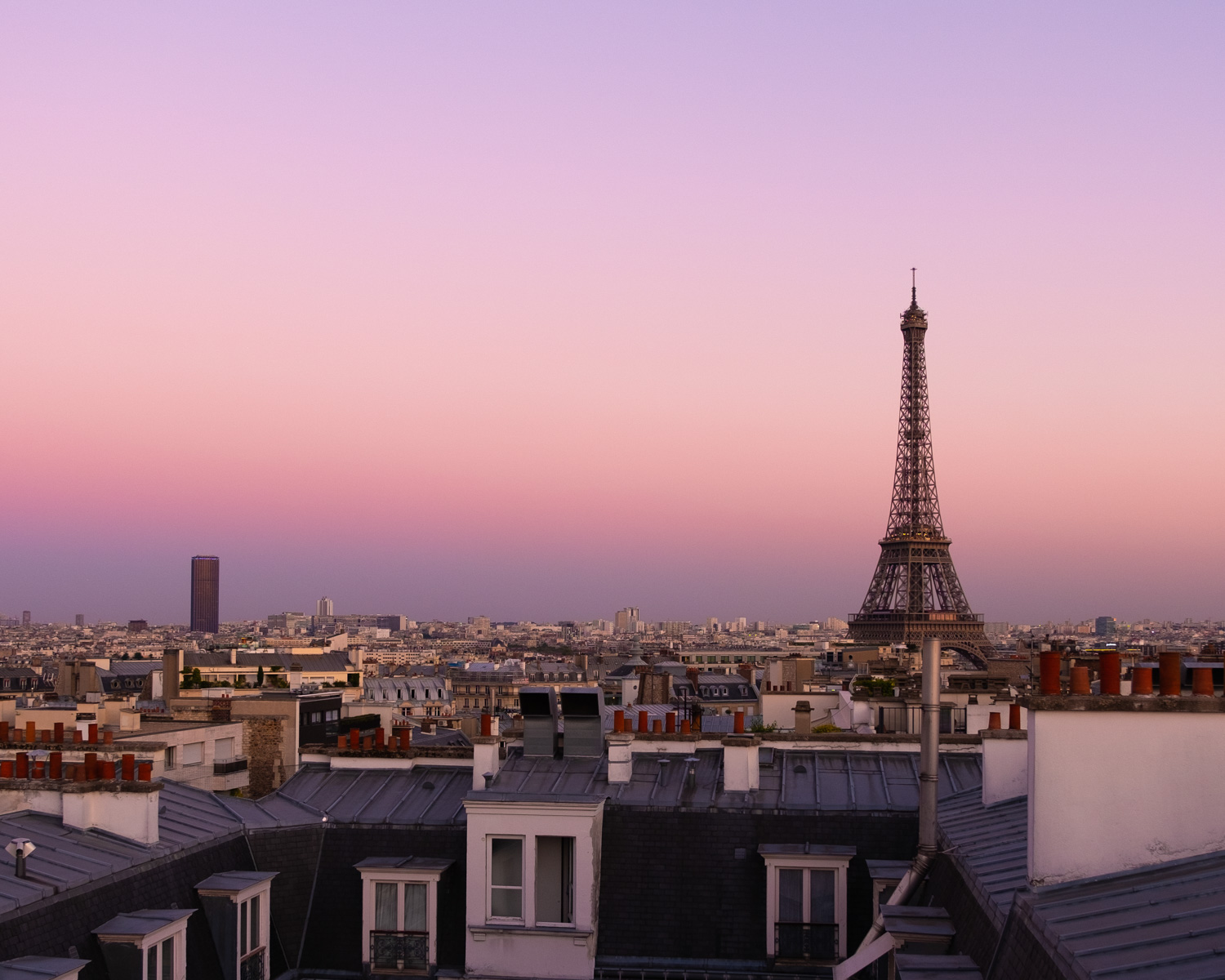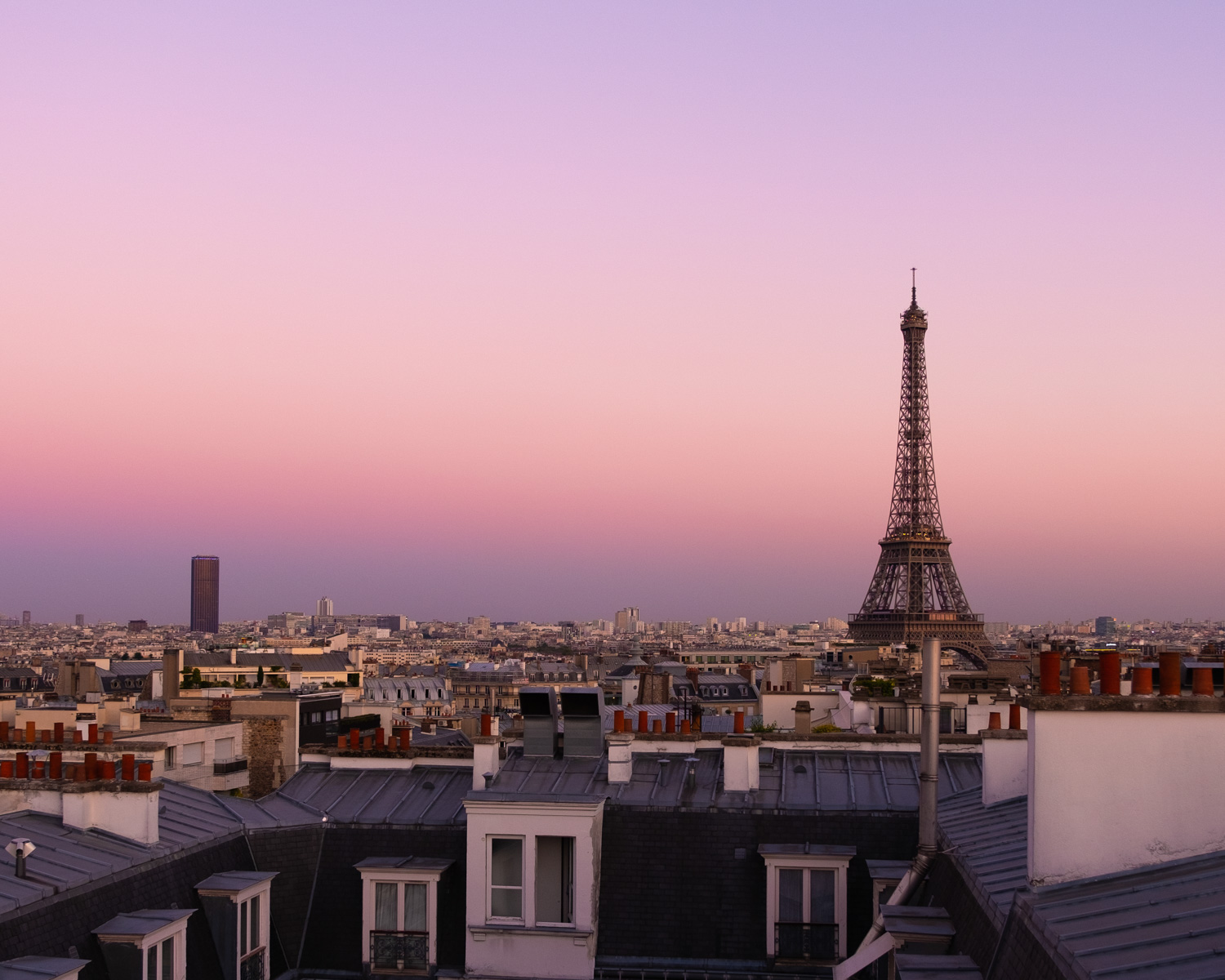 Rent an Apartment
Save money by renting a VRBO apartment or flat while you're in Paris. Having a place where you can cook your own meals will help you save a ton of money, and you can split the rental cost with your friends.
Decide where you want to stay in Paris, and be aware that you don't need to be in the heart of the city. By booking an apartment that is farther away it will be cheaper, and with your transport card, you can easily hop onto the metro and get to any of the main attractions.

Overall
Paris doesn't have to be an expensive destination. If you follow my tips above, you can save money and have more room in your budget to splurge on bucket list experiences in the city.

Do you have tips for visiting Paris on a budget? Let me know in the comments below!