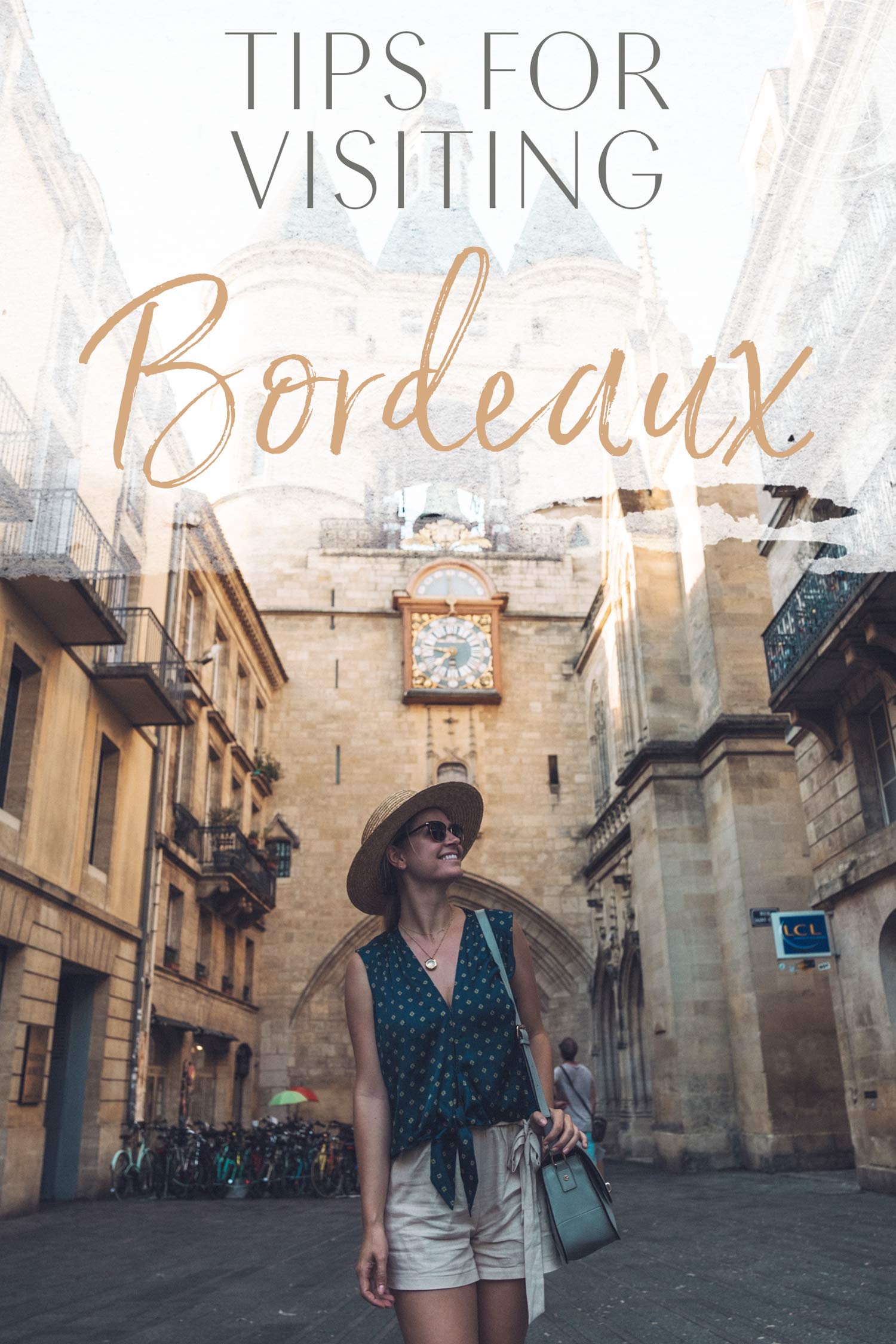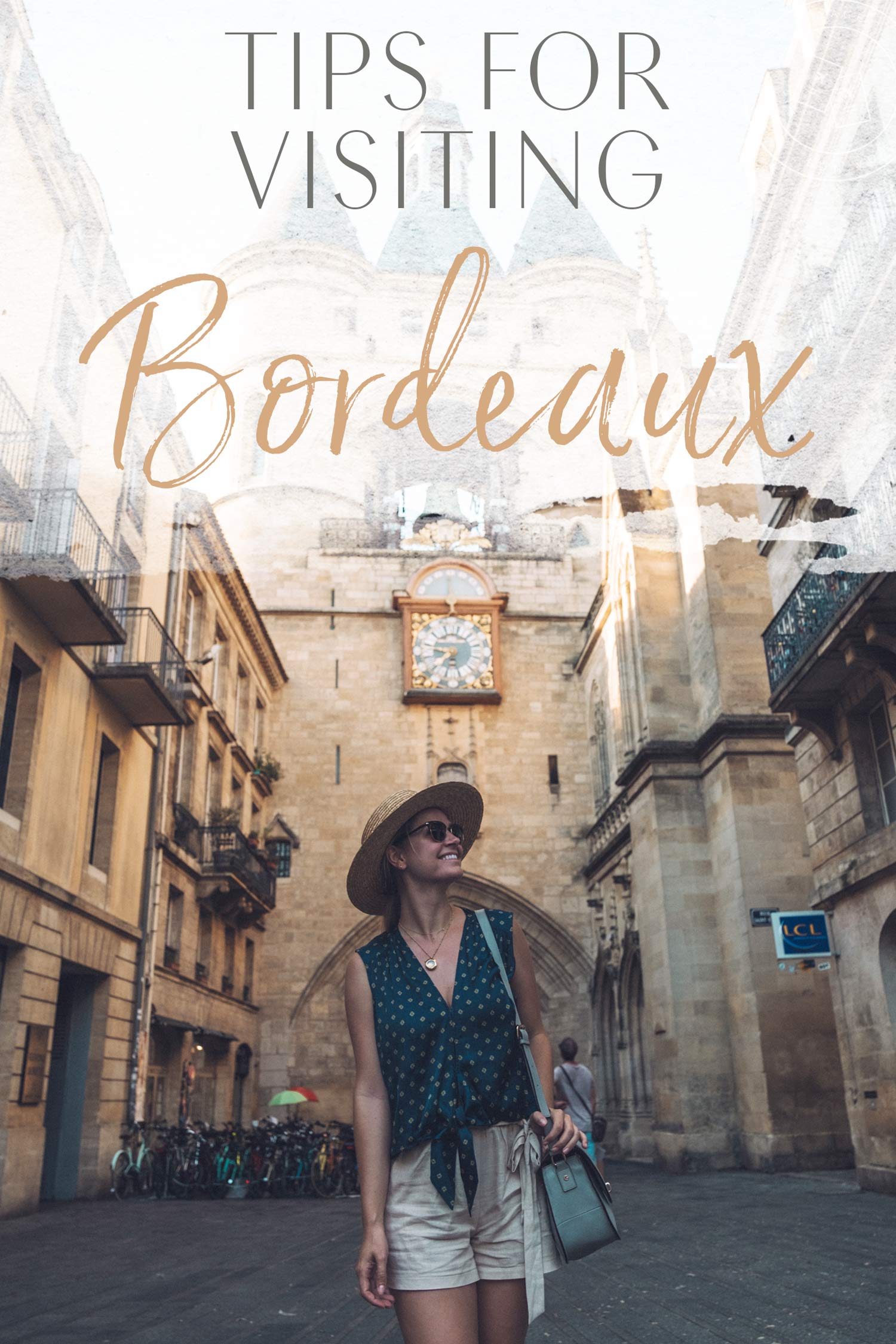 Home to some of the world's best wines, Bordeaux is the ultimate destination for oenophiles around the world! During my month long trip exploring France, I spent a few days exploring the city.
The streets are lined with charming architecture; there's incredible shopping and of course, more than enough wine to taste! If you have a few extra days in France, I highly recommend adding Bordeaux to your itinerary.
Here are my top tips for visiting Bordeaux!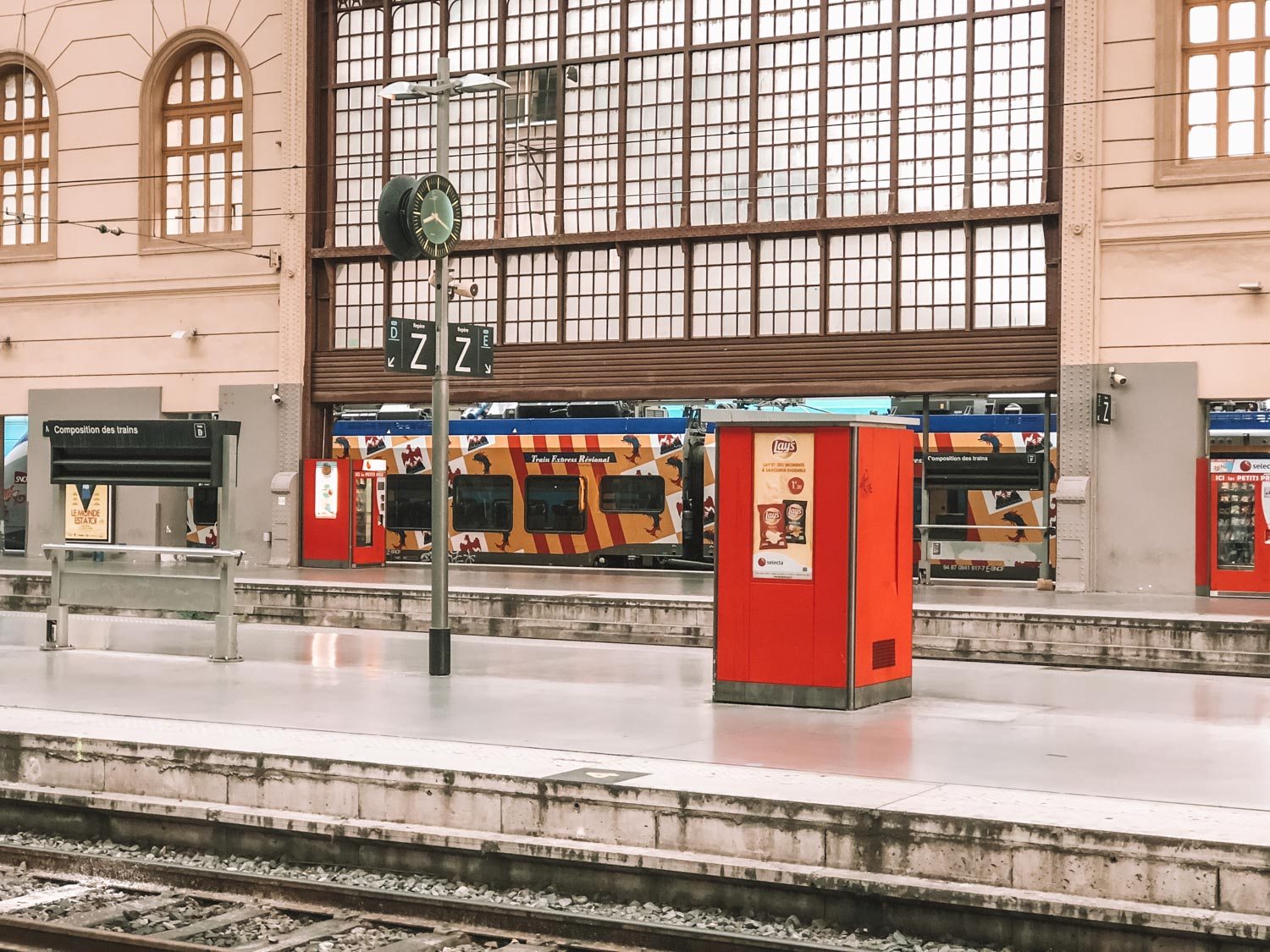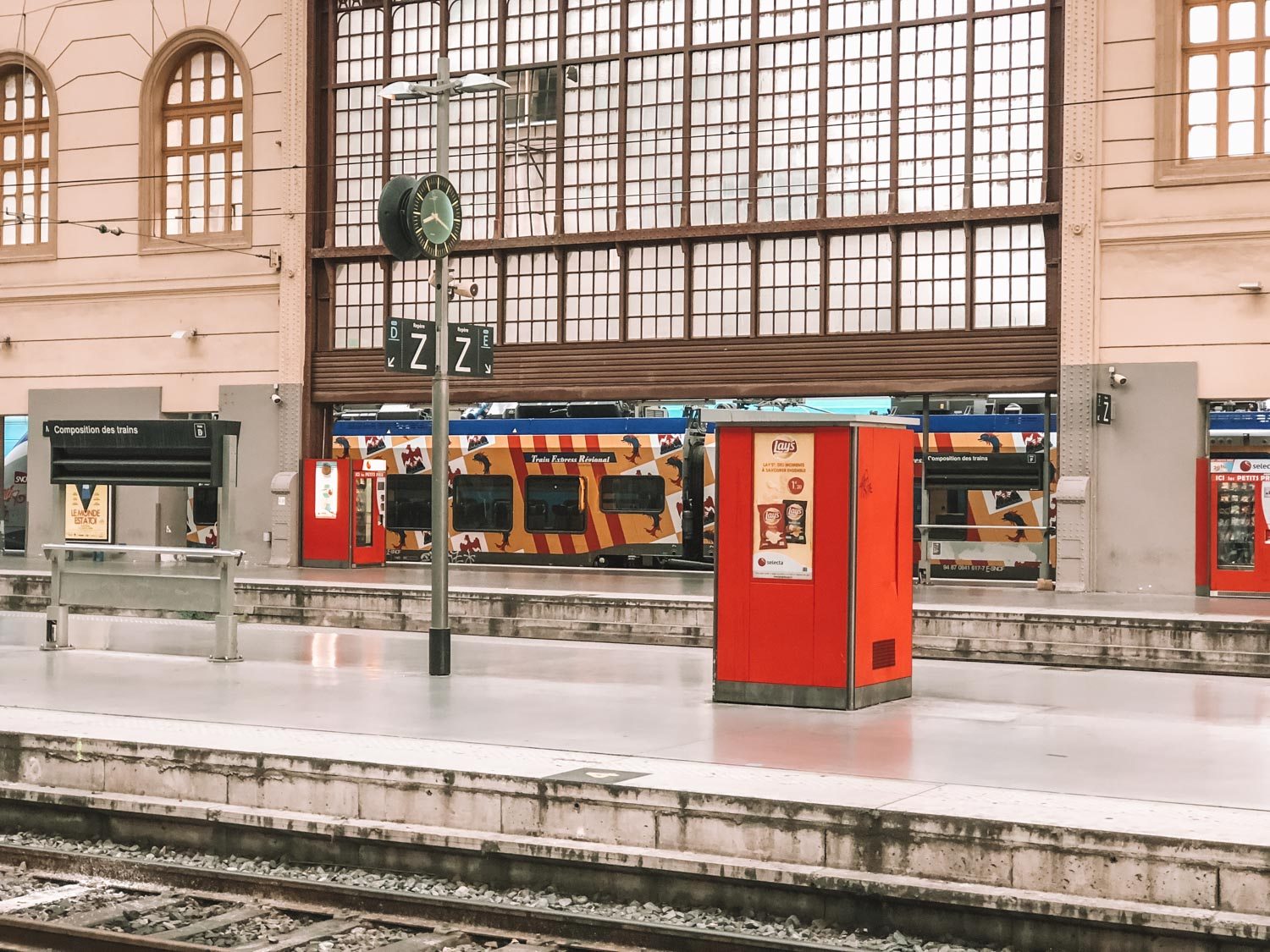 Getting to Bordeaux
During my last trip to France, I decided to take the train from Paris to explore the Bordeaux wine region. Train travel in France is an affordable way to get around and there are frequent trains to just about every town in the country!
You can also fly into Bordeaux via Bordeaux-Merignac Airport (BOD). It's 9km from the city center, and you can take a public bus that runs from the airport every 40-minutes.
Another option is to hire a car and drive through France. I did this during my trip through the Provence region, and I highly recommend it!
You'll get to take in the region at your own pace while driving past the beautiful hilltop villages and wineries!
One of the best ways to check how to get from your home country to anywhere in France is with Rome2Rio. Plus, you can use it to book your bus, ferry, train and flight tickets directly through their portal!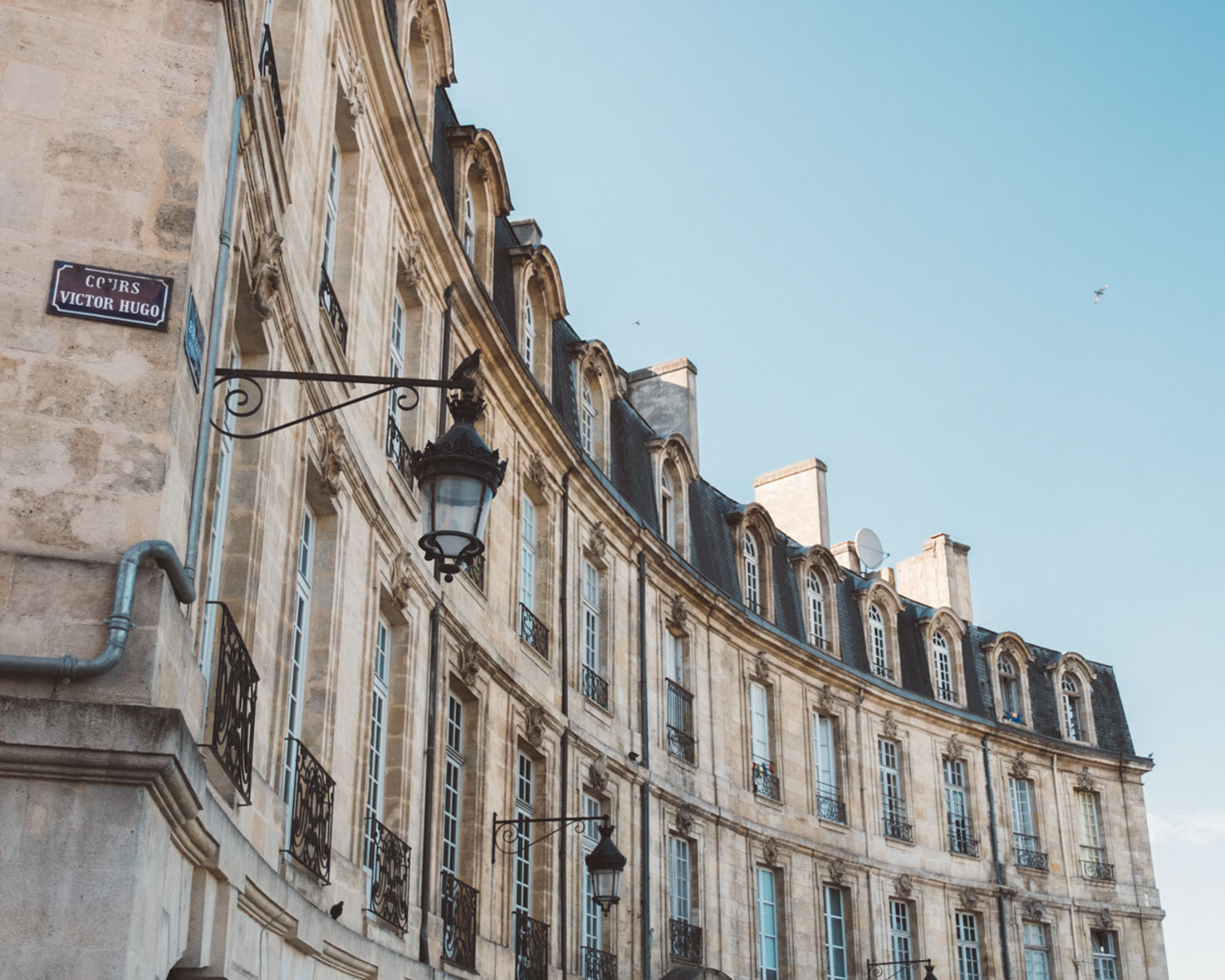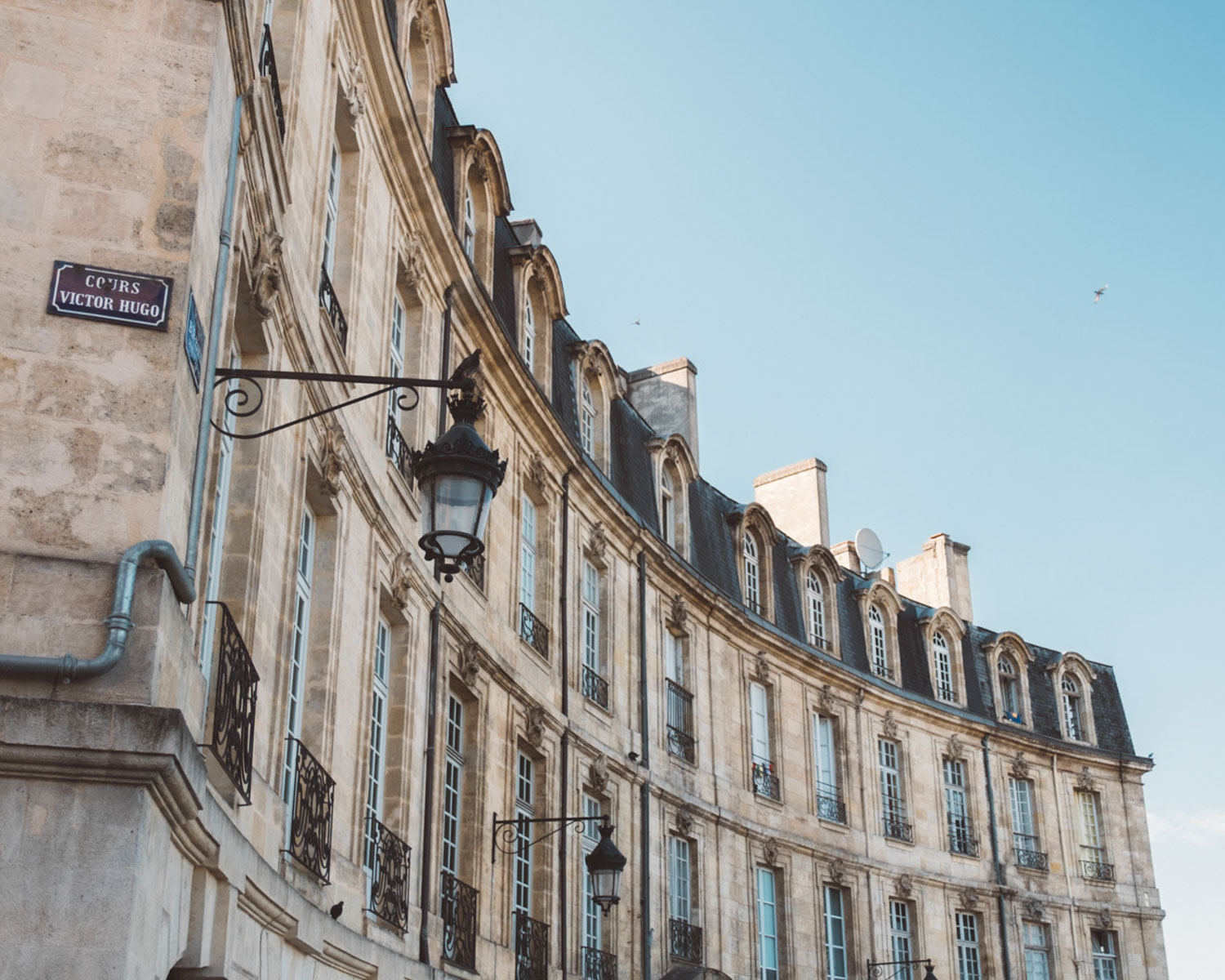 Where to Stay in Bordeaux
During my trip to Bordeaux, I stayed at the Ibis Hotel next to the St. Jean train station. It's a super easy location to get to if you're traveling to the city by train. Literally, it's across the street!
Bordeaux is a very walkable city, and the hotel is in a central location. You can take the above-ground trams to get to the top attractions or rent a bike if it's not too hot!

Place de la Bourse
What to Do in Bordeaux
Stroll the Rue Sainte Catherine: The Rue Sainte Catherine is a 1.2 km long pedestrian street that happens to be the longest shopping street in Bordeaux. It's the perfect spot to pick up a few souvenirs while you're in town!
Picnic in the Public Garden: Bordeaux's soul is said to be found in the Jardin public garden. It's made up of 11 hectares of green grass, trees, flowers and plants that make it the perfect place for a picnic on a sunny afternoon.
Marché des Quais Sunday Market: This once a week outdoor market takes place on the Garonne River. You can find fresh fruits and veggies, cheese, meats, fish, seafood, and regional delicacies (like mushrooms and truffle).
Wine Tasting: No trip to Bordeaux would be complete without tasting their Merlot and Cabernet Sauvignon! Some of my favorite wineries in the area are Medoc and Chateau Pape Clement.
Cross the Bridge to Darwin: The Darwin Bridge is Bordeaux's version of the Brooklyn Bridge. Once you cross that bridge, you'll find a Brooklynesque neighborhood with a skatepark, street art, organic grocery stores, boutique restaurants, and coworking spaces.
Watch the Sunset at Grand Theater de Bordeaux: The Grand Theater de Bordeaux has been a fixture in the city since April 17th, 1780.  It's one of the best spots to watch the sunset in the city. Alternatively, you can watch the day go out in style at Pont de Pierre.
Cool Off at Place de la Bourse (Place Royale): In the summer months, the reflective pool is full of children and adults cooling off from the heat of the day. If you're after that perfect pool reflection shot, visit Bordeaux in the winter or wake up before sunrise when there are fewer people around.
Other Points of Interest to Visit:
Grosse Cloche
Cathedrale Saint-Andre
Porte Cailhau
Monumentaux Girondins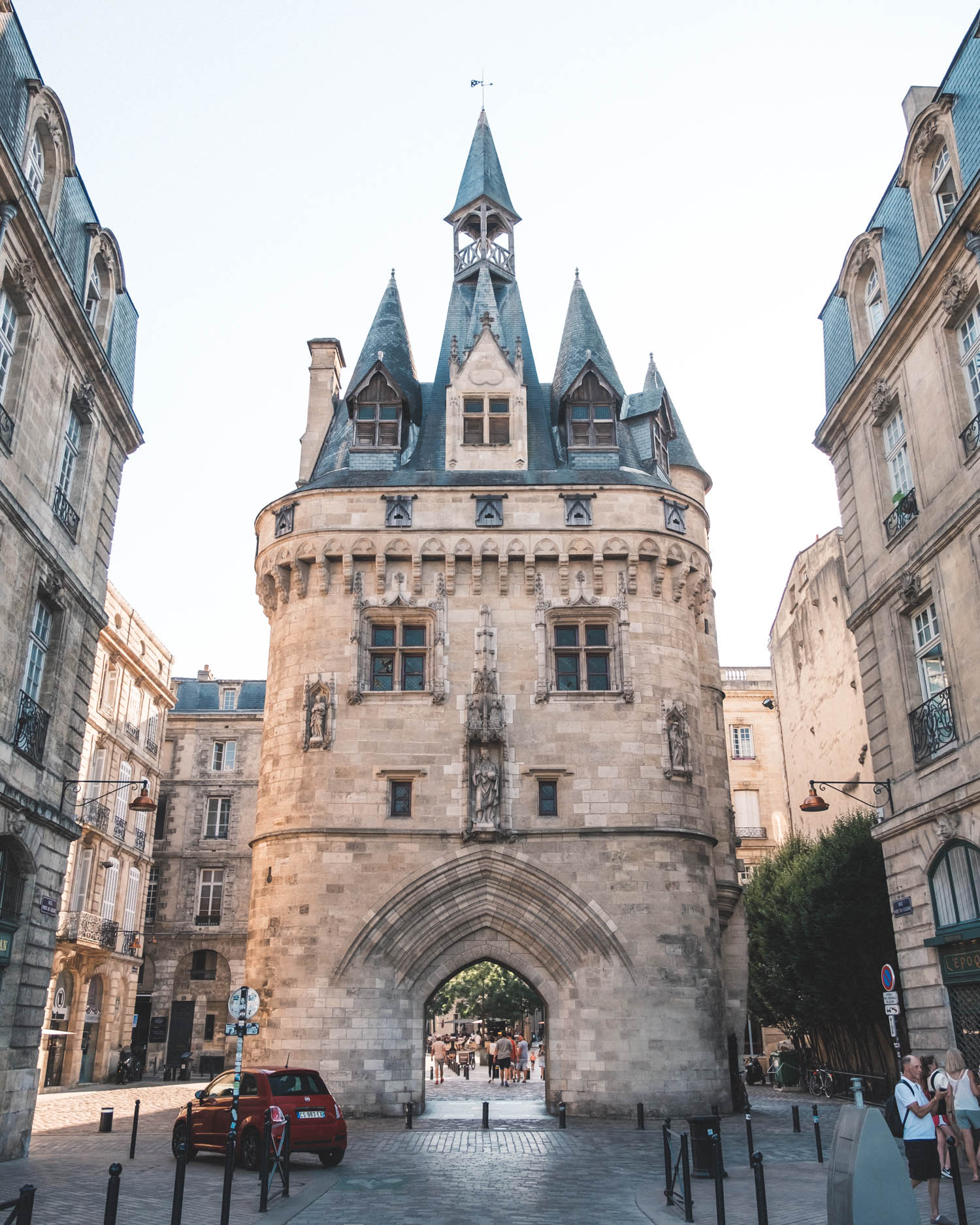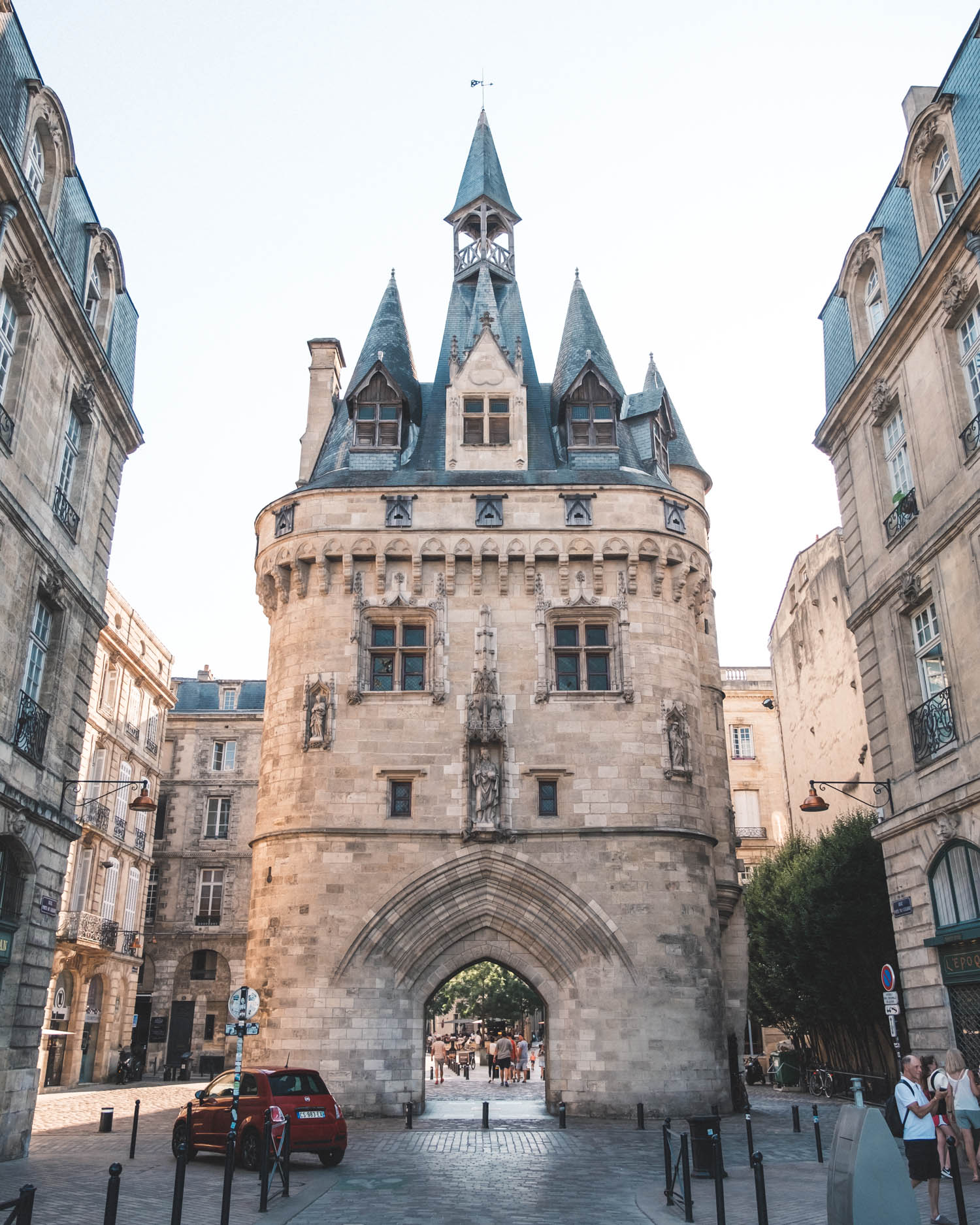 What to Eat
Grab a Drink at L'Alchimiste "Gintoneria": The Ginotoneria is the only one of its kind in Bordeaux. It boasts a menu that offers over 60 different types of gin and is a great spot for sundowners or evening cocktails.
Dinner at Le Petit Commerce: Le Petit Commerce serves up some of the best seafood in Bordeaux! Order a light white wine for less than $10 to go with your assortment of tasty bites!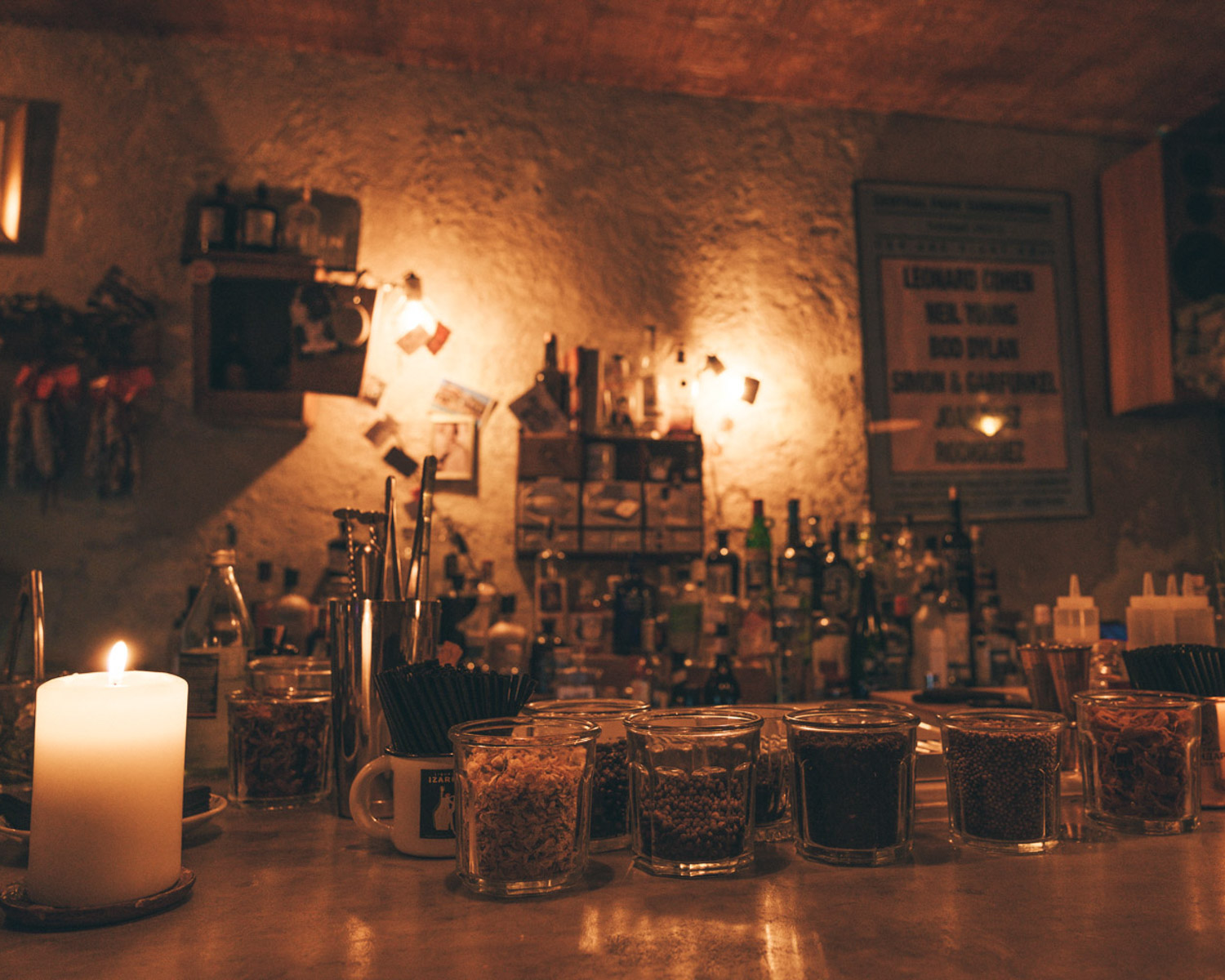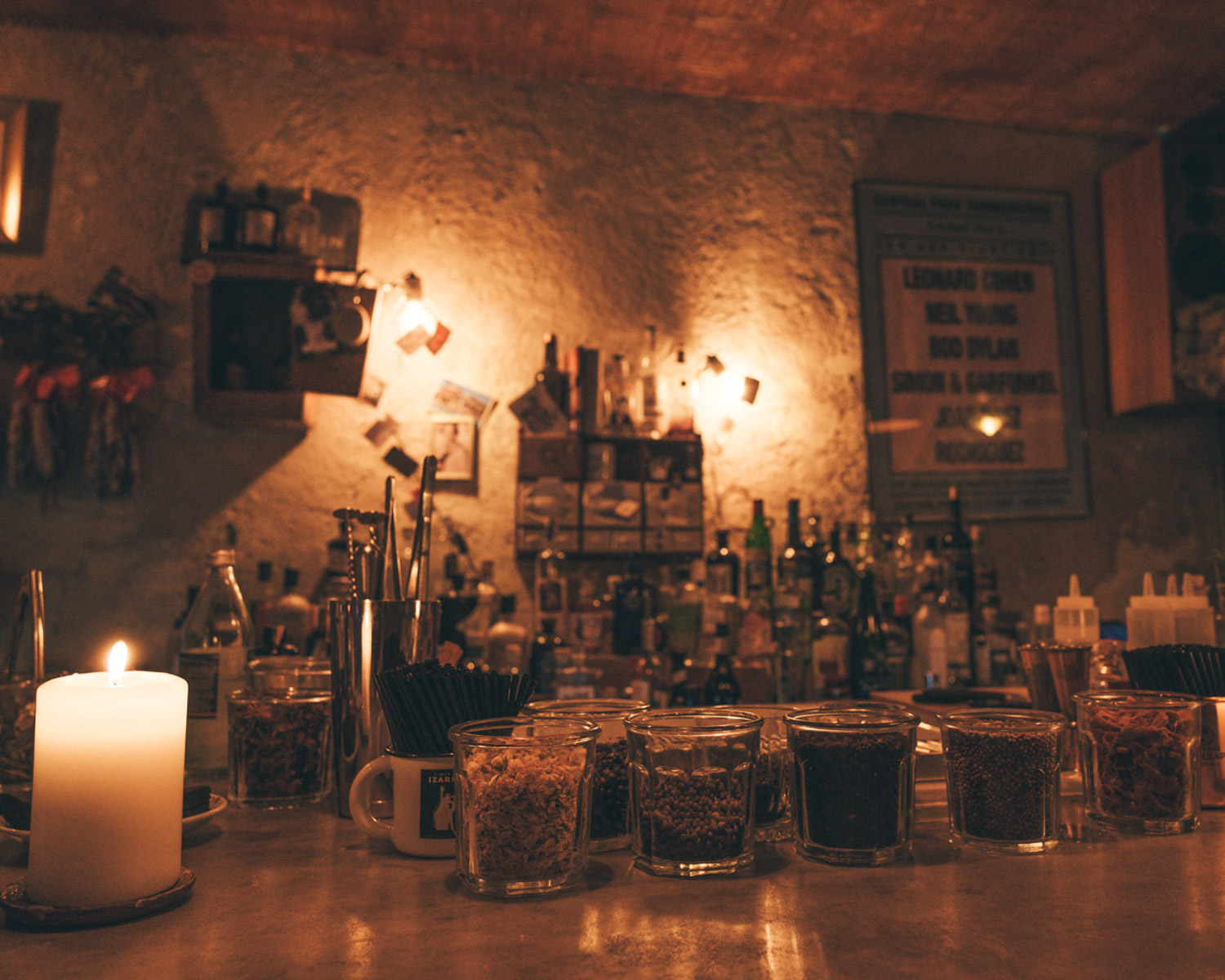 Saint Emilion
Day Trips from Bordeaux
There are so many incredible day trips from Bordeaux! Two of my favorites are Archachon and Saint-Emilion.
Locals love Archachon! It's home to some beautiful beaches and the largest sand dune in Europe. It's a great place to sit back, relax, and soak up the sun.
Saint-Emilion is a quaint UNESCO town. It's where you'll find charming wine chateaus, some great restaurants for dining and beautiful architecture. Plus, it's just a short train trip away!

Overall
There's so much to see and do in Bordeaux. It's a gorgeous little town that's straight out of a postcard, and it's definitely worth visiting on your trip through France even if you aren't a fan of wine!
I'd highly recommend checking out my friend Pauline's blog for amazing local's tips! Her blog, Les Pauline, is in French, but Google should translate it for you!

Do you have any tips for visiting Bordeaux? Let me know in the comments below!