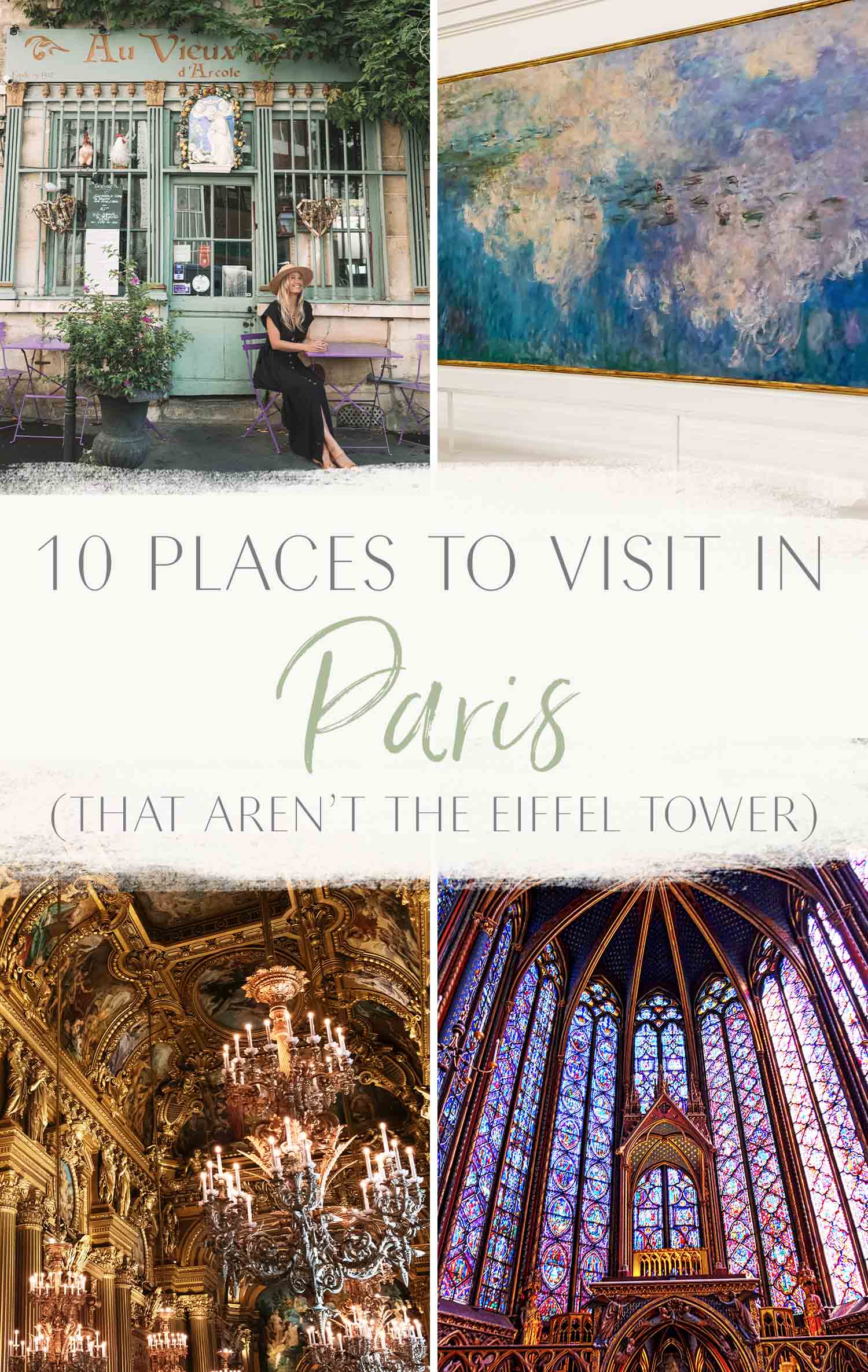 The City of Lights has inspired generations of artists, designers, and writers. It's been the starting point of oh-so-many love stories. For generations, Paris has been stirring up daydreams and endless wanderlust.
From chic sidewalk cafes to world-class museums, there are countless things to do in Paris. Whether you're looking for mother daughter trips or a dream honeymoon destination, the French capital is a prime pick.
To truly appreciate the city, it's essential to get off the beaten path in Paris. Ready for your dream sojourn?
Here are ten unique places to visit in Paris — that aren't the Eiffel Tower!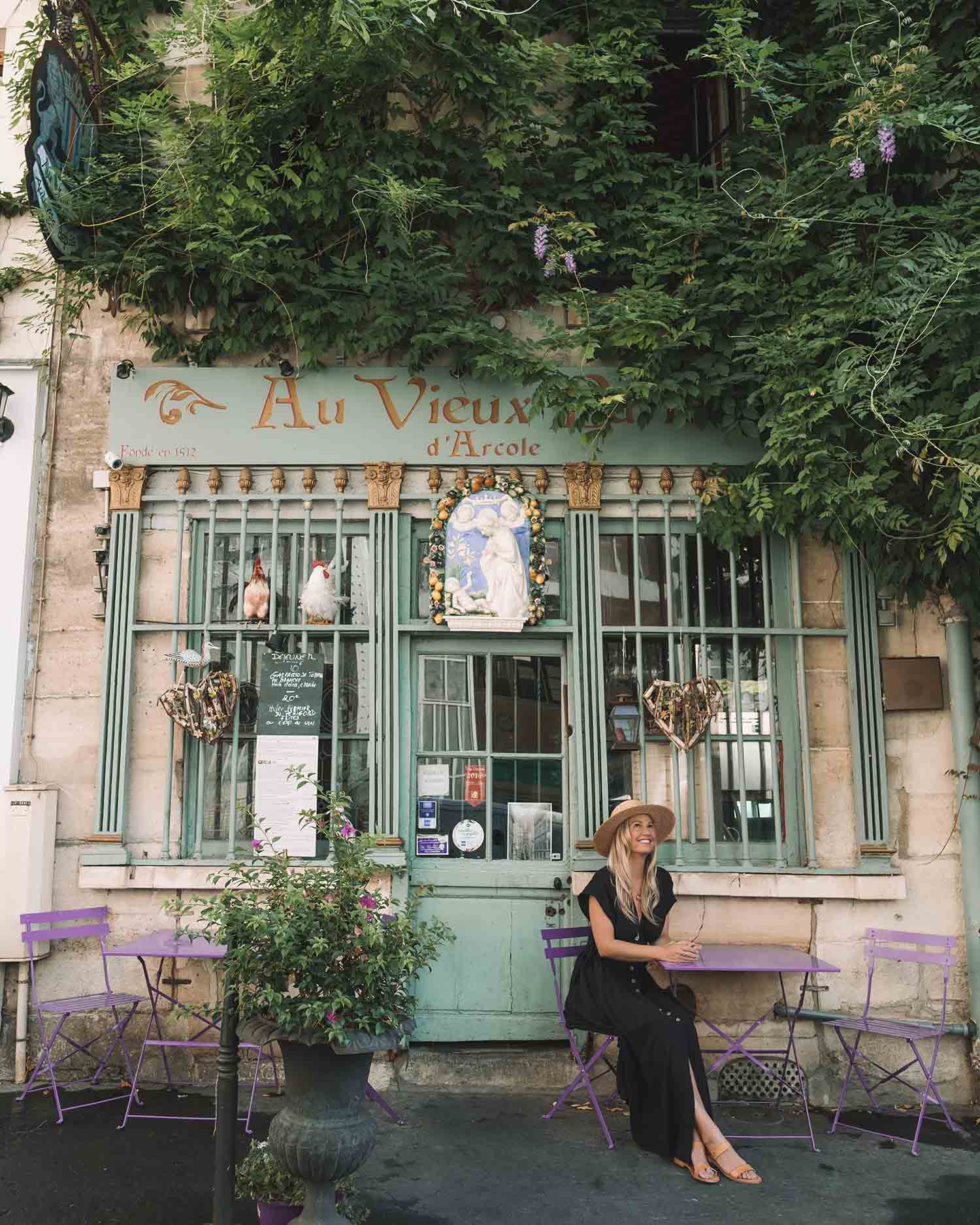 Take a Food Tour
Did you know that the first restaurant in the world was opened in Paris on Rue du Louvre?
And, fun fact: the French literally invented the concept. They were first called "bouillon restaurant," which means restorative broth. The idea was that they sold special broths that would restore people's health and strength.
Obviously, we've come a long way since those healthy pitstops!
France continues to set the world standard in restaurants and there's no better way to explore the world of French cuisine than with food and wine tours an essential Paris travel experience.
I loved the cheese and wine tasting tour, and that's just the beginning of the mouth-watering array of options. From a croissant tasting adventure to pastries making classes, you're spoilt for choice.
Must-Do: Food tours are just the beginning! To truly appreciate French culture, you've got to eat like a local. Step away from Starbucks and sample the best food in Paris.
If you really want to know all the delights, here's the ultimate guide to eating like a local in France!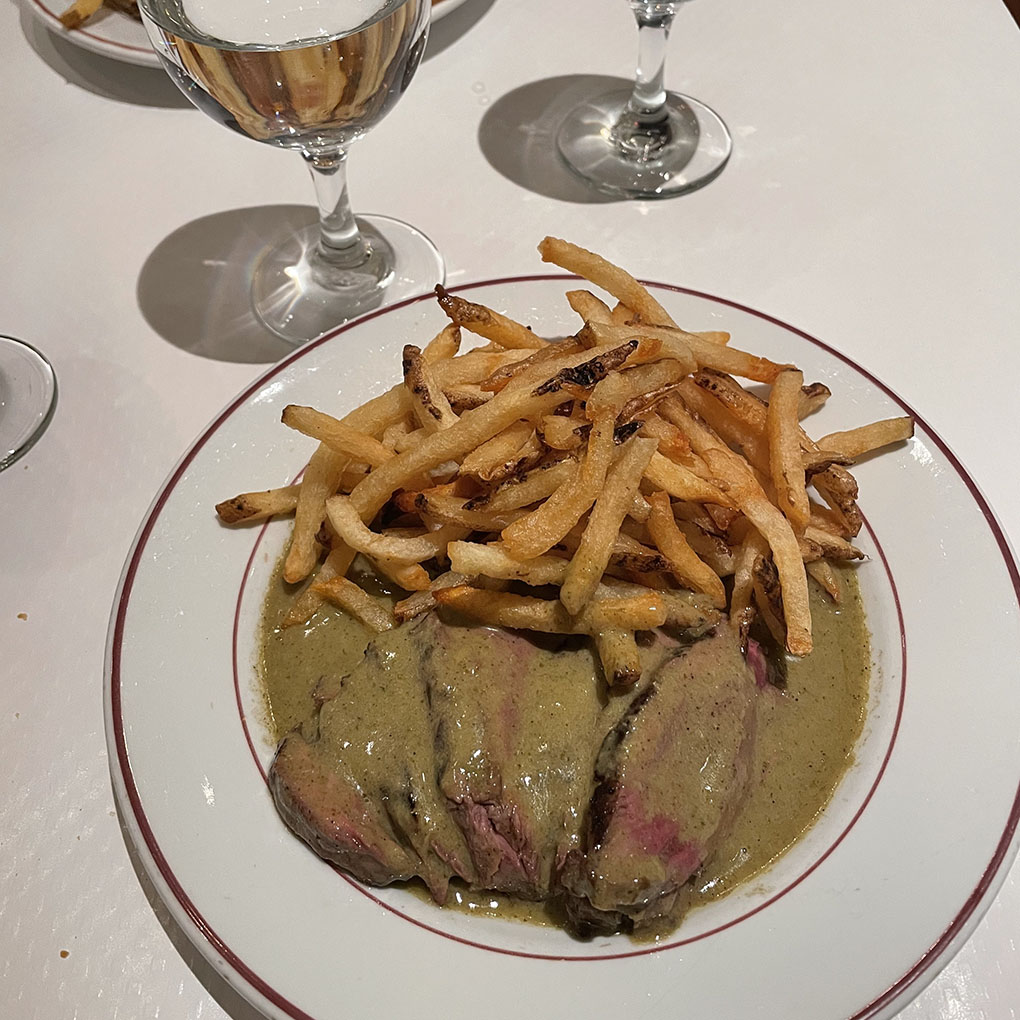 Try the Steak Frites at Le Relais de Venise
While this isn't necessarily a vegetarian-friendly place, for those that love a good steak — this is THE place.
While it's rarely on the top Paris travel tips, you can get some seriously good French fries here! Le Relais de Venise is a traditional steakhouse that is a favorite amongst tourists and locals alike.
Since the 1950s, this place has been serving up some of the steak frites on the planet. It's so good that the heavenly buttery green sauce is highly guarded and top secret.
They open for lunch at noon, close from 3 to 7 pm, then open again for dinner. I'd highly recommend arriving just before their opening hours. This place can get ultra-busy and doesn't accept bookings.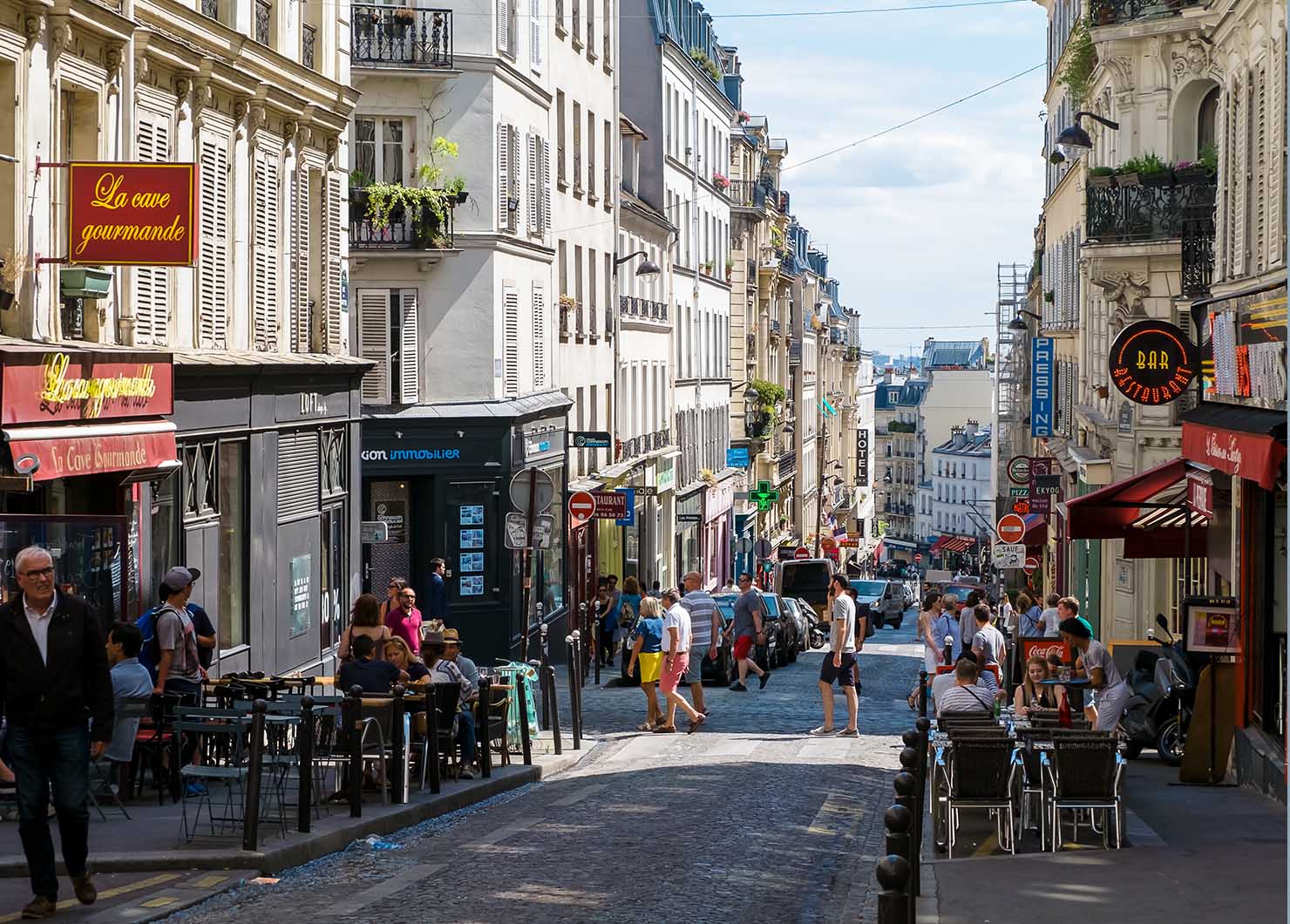 Wander Rue des Martyrs
One of the oldest market streets in Paris, this half-mile stretch of pavement has held onto its vintage village vibe.
Running from the Notre-Dame-de-Lorette Church to Place des Abbesses, you could spend all afternoon here exploring the countless detours that await you.
Make your way over to the Musée de la Vie Romantique on the foot of Montmartre Hill. Explore the art collections or just stop by for coffee and a cake then linger in the courtyard.
Note: The museum is closed on Mondays, and the courtyard is only open from the middle of April to mid-October from 10 am to 5:30 pm.
Planning Tip: The time of year that you choose to travel will make a big difference in your over experience. Before you book your Paris travel, read up on the best time to travel to France.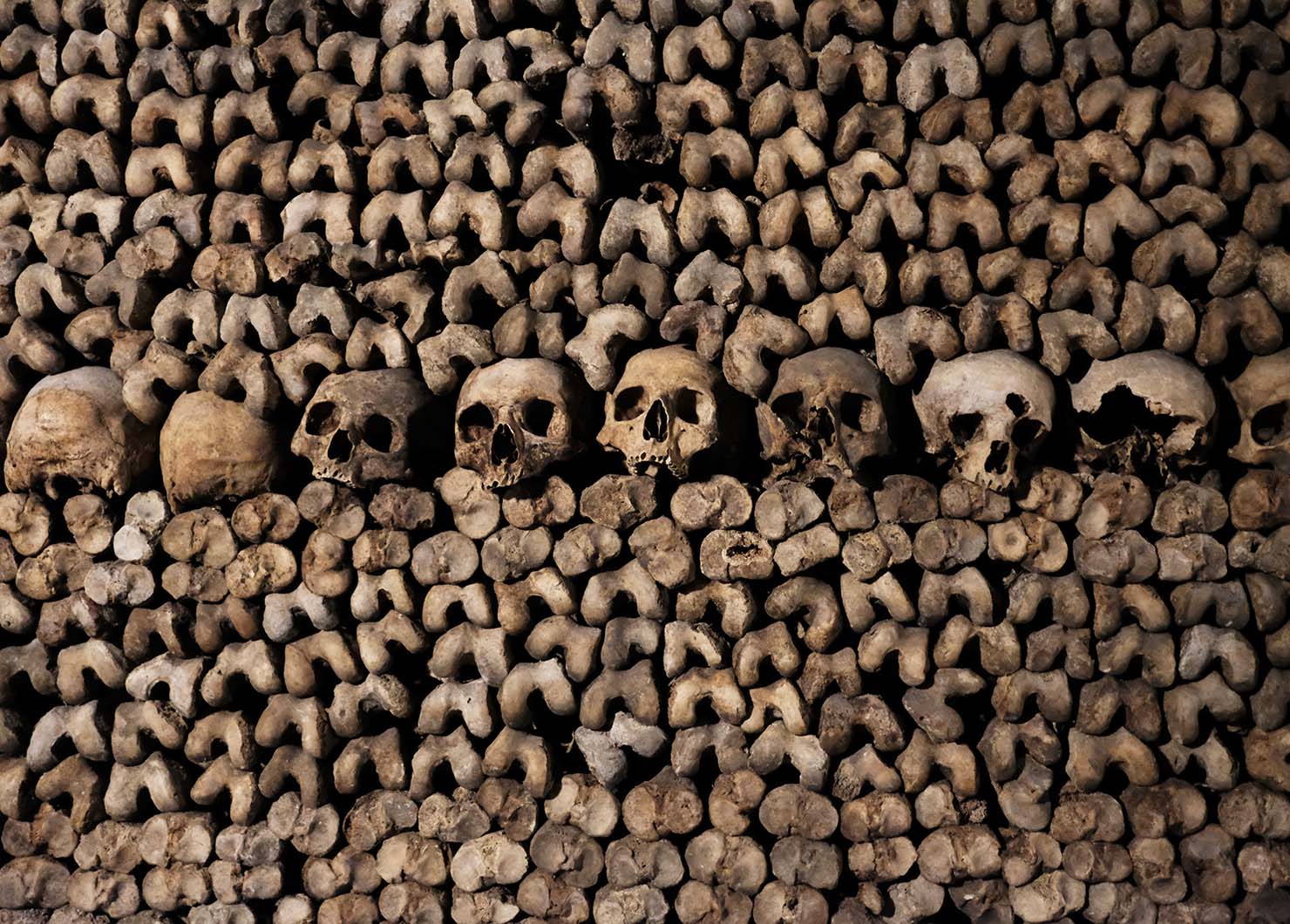 Go on a Catacomb Tour
The famous Paris catacombs were built to connect together ancient stone quarries. This underground maze hidden beneath the iconic street of the city is unlike anything you have ever seen.
The final resting place of more than six million Parisians, this macabre yet beautiful work of art gives you a look into French history that you will not soon forget.
Planning Tip: Taking your first trip to France? Here are ten things you need to know before you go.

Places des Vosges
Originally known as Place Royale, it is the oldest planned square in Paris. Back in the 17th and 18th centuries, it was one of the most fashionable and expensive squares to live around.
This has had its lasting impacts as it was popular about Parisian nobility, and today, Le Marais remains a very chic place.
The epicenter of the 4th district, this green oasis in the heart of the city is perfect for picnics and people watching. You'll absolutely want to soak in the architecture as you lounge and enjoy the bubbling fountain.
You can access Place des Vosges, sometimes regarded as Le Marais Courtyard for free 24/7 and it's in the heart of the city so it's an easy detour.
If you're looking for something to do for mother-daughter trips, there is a perfect pick…and place for a picnic!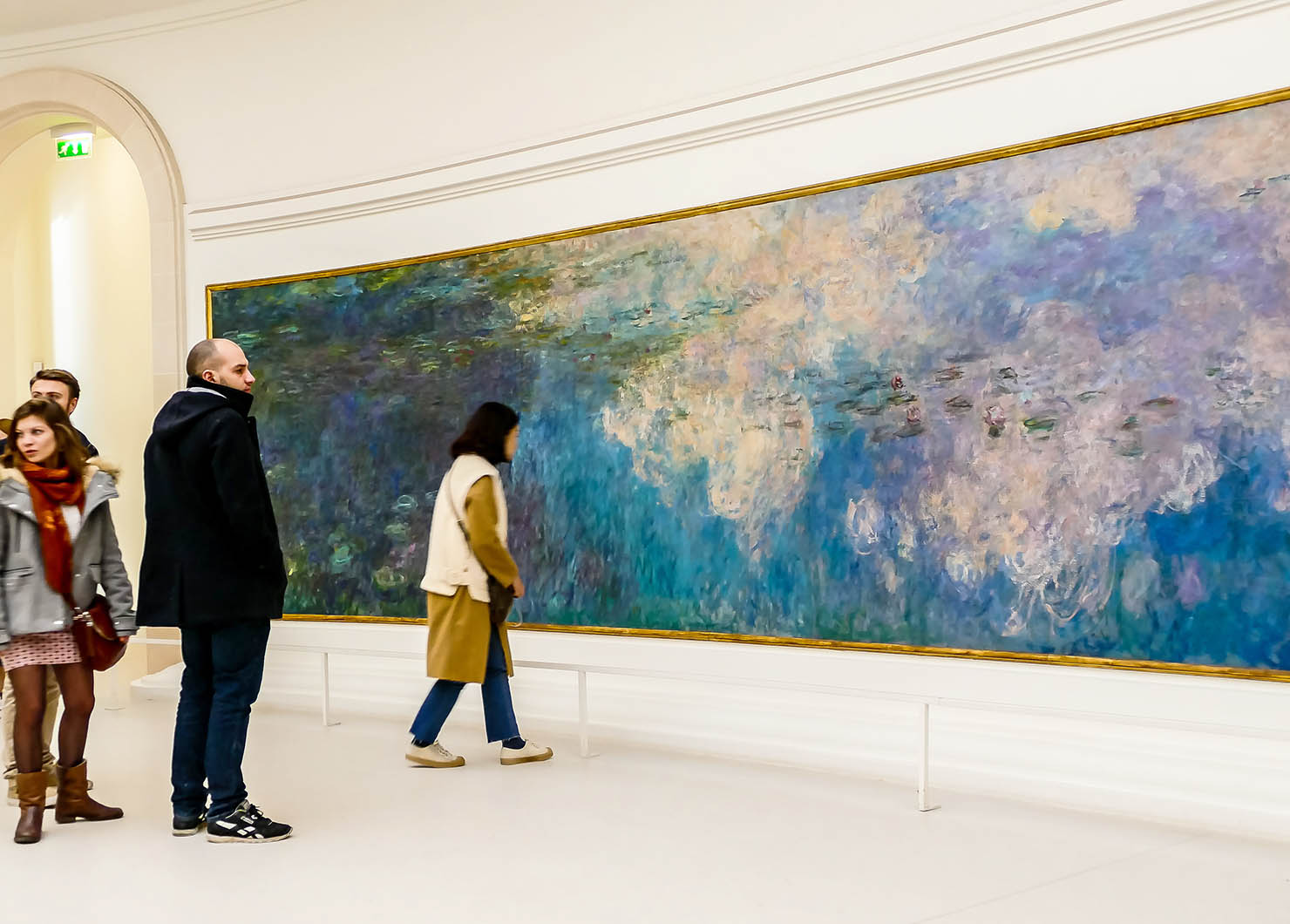 Musée de l'Orangerie
While the Louvre tends to steal the limelight, the Musée de l'Orangerie is every bit as impressive (minus the endless lines!).
This world-class museum is home to works from Henri Matisse, Pierre-Auguste Renoir, Pablo Picasso, and many more.
For me, the most memorable pieces are in the Monet rooms. Monet's Water Lilies collection will absolutely take your breath away when you see it up close and personal.
Musée de l'Orangerie's more popular sister, Musée d'Orsay, is a quick ten-minute walk away and well worth exploring. On the left bank of the Seine, you'll find 3,000 world-class pieces from Courbet, Klimt, Monet, and other greats.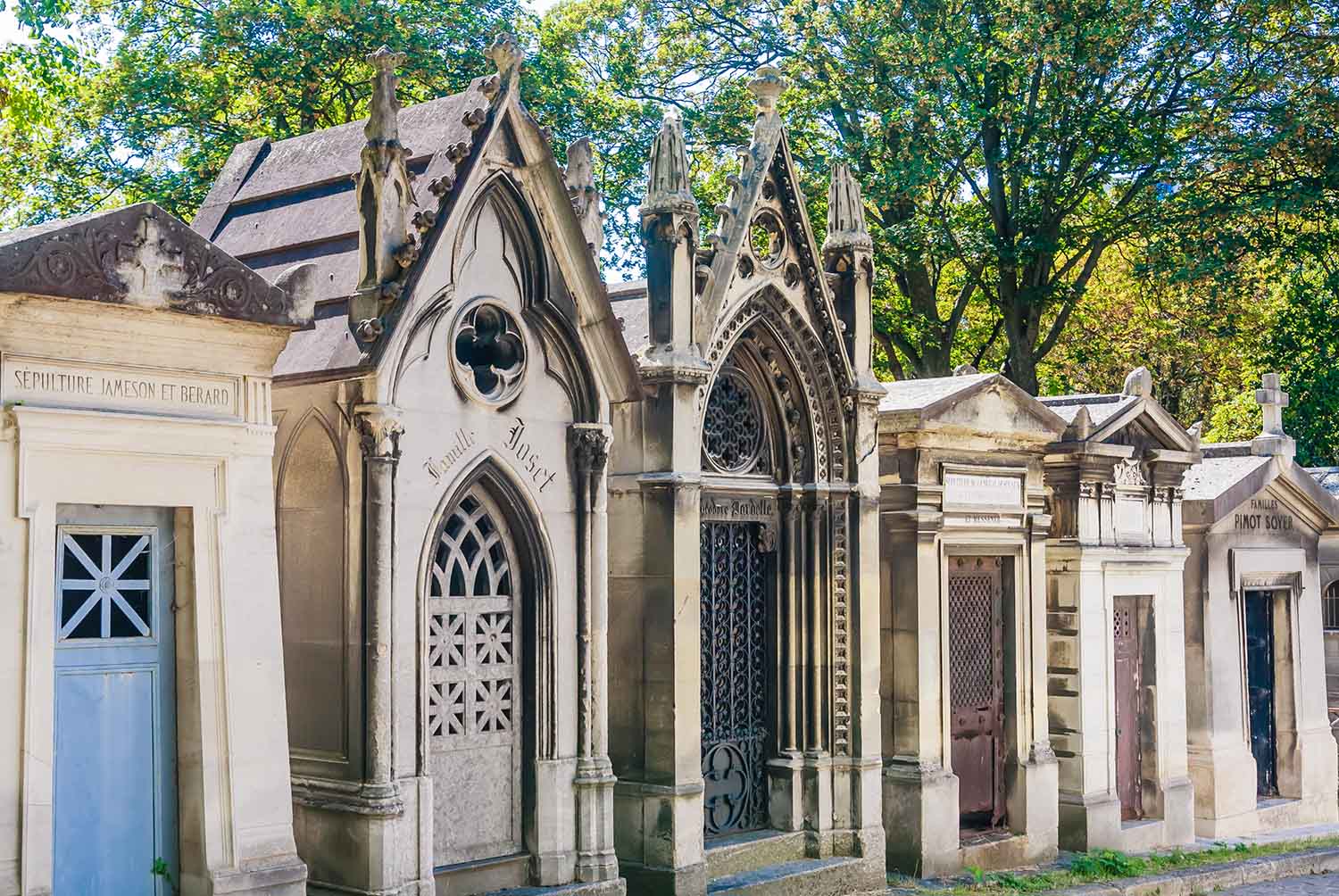 Père Lachaise Cemetery
Père Lachaise Cemetery
Jim Morrison, Oscar Wilde, Frederic Chopin, Marcel Proust, and other big names all chose this famous spot as their final resting place. It's another seemingly strange but ultimately beautiful place to explore Paris.
According to local legend, Victor Noir's tomb is a symbol of fertility.
If you want to find a lover, kiss the lips of the statue. Trying to get pregnant? Touch the right foot. Hoping for twins? Lay your hands on the left foot.
Your results may vary but it's a fun little detour.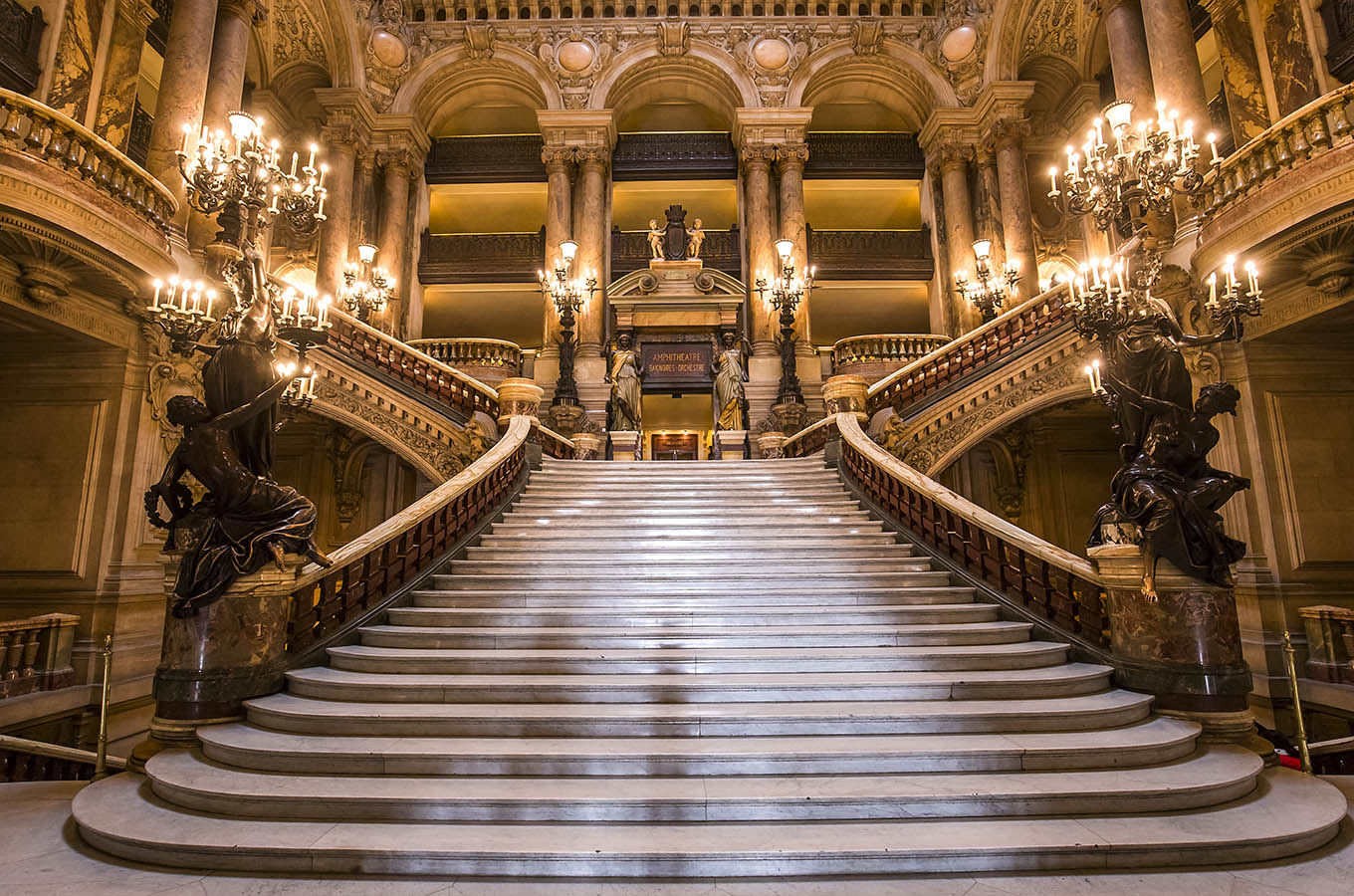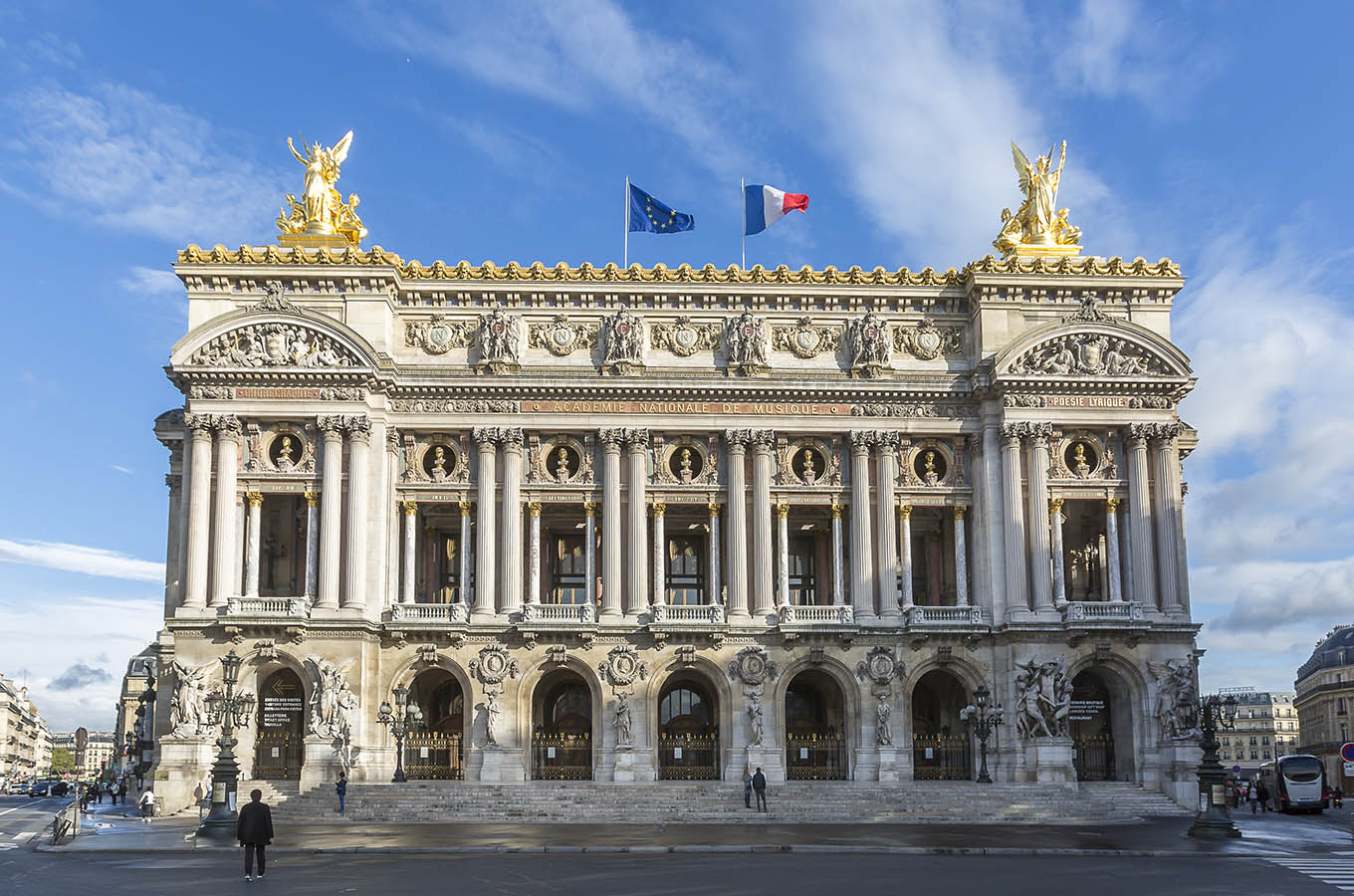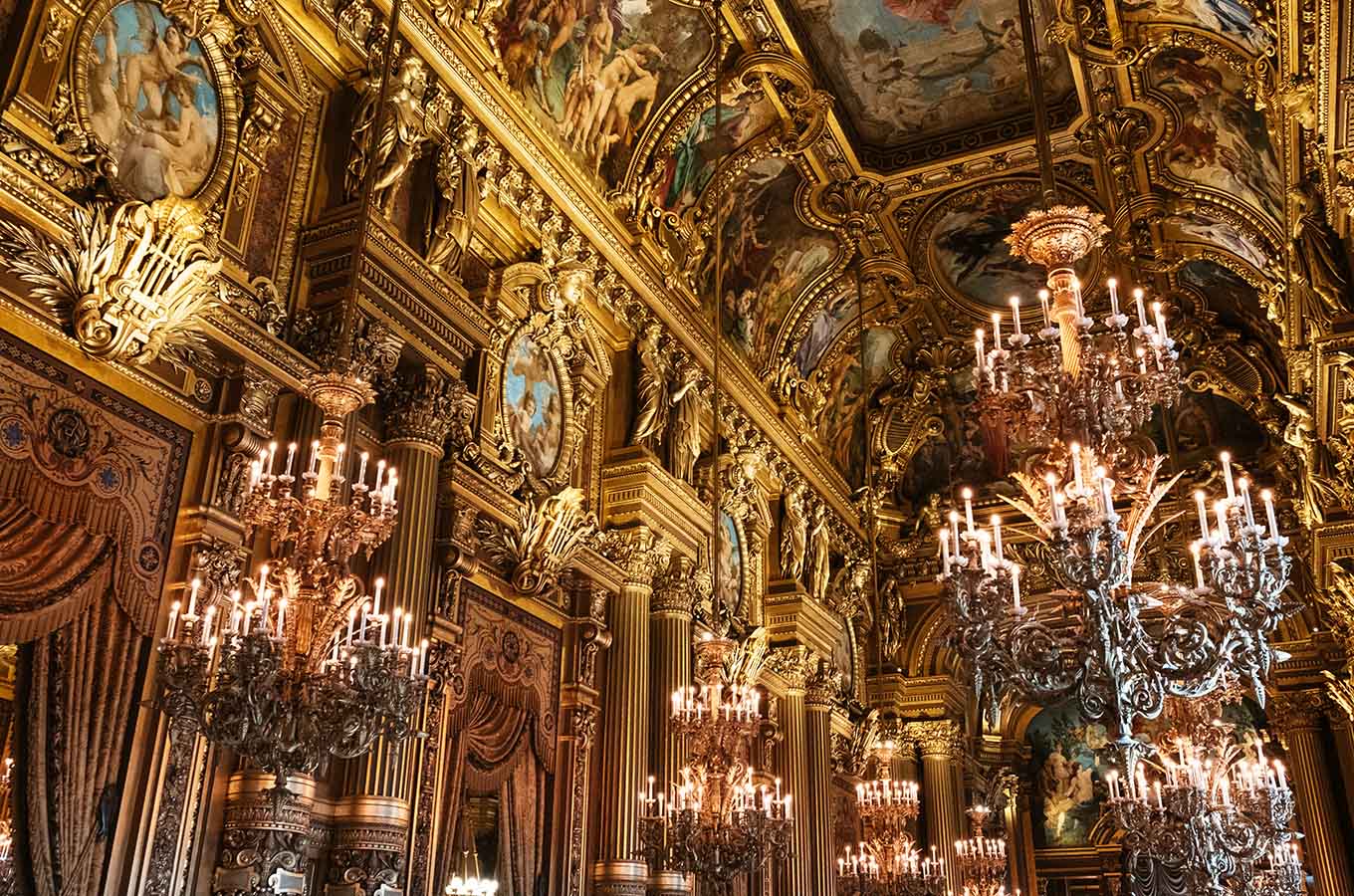 Palais Garnier
Whether you go for self-guided exploration or sign up for a tour, the Palais Garnier is a must-see. Built for the Paris Opera in 1861, this gilded place is truly epic.
Of course, Paris loves their local legends and every iconic spot seems to have a story to tell.
According to local legend, the Phantom of the Opera is based on Palais Garnier. These days, there is an escape room based on the whole Phantom experience.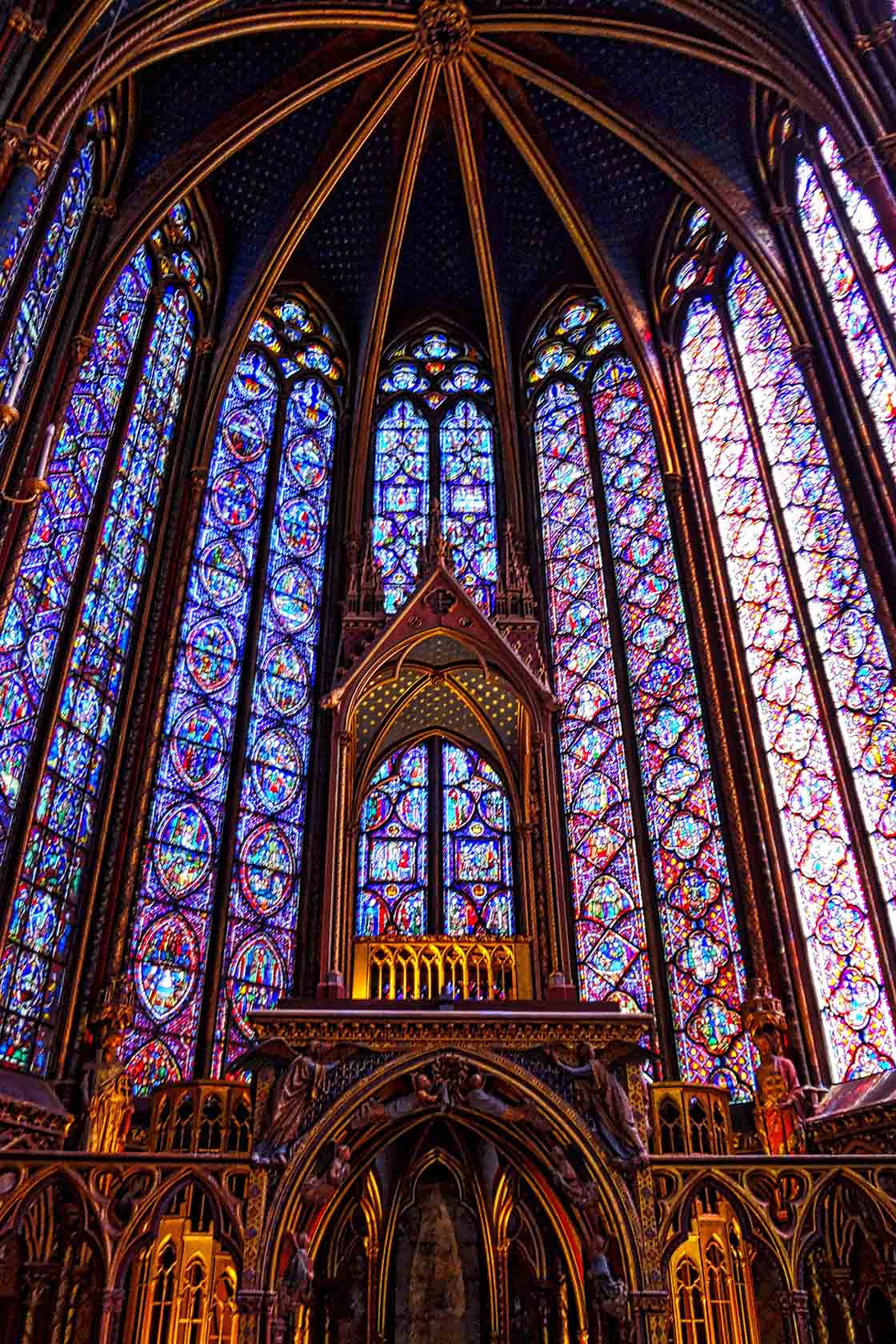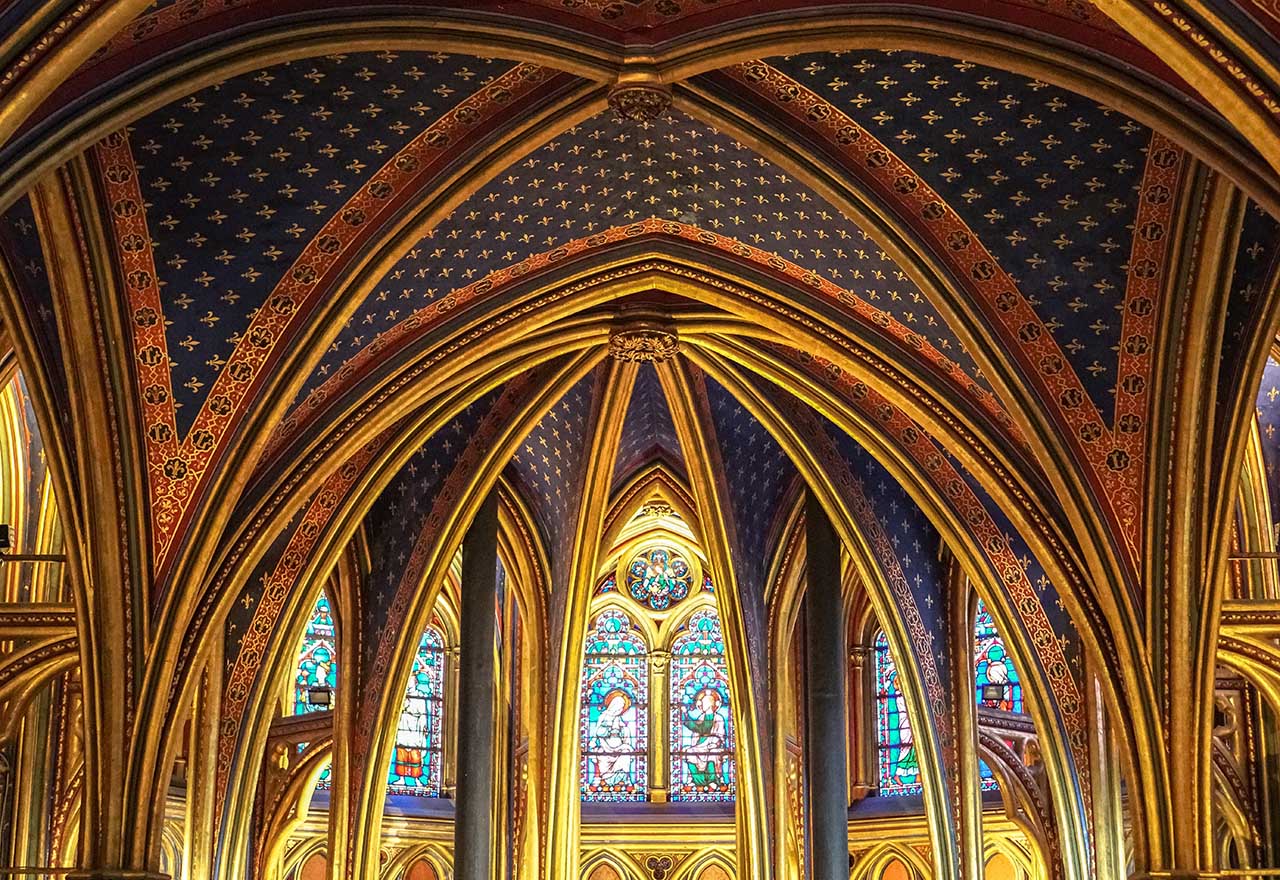 Sainte-Chapelle
Step into Sleep Beauty's castle in this magical Gothic chapel. The stained glass works of art here and perhaps the most beautiful windows I've ever seen in my life.
The Sainte-Chapelle is at its prime during the concerts. The acoustics of the space bring string quartets and classical pieces to life, while the mosaic windows flooded with the light create an ethereal and absolutely regal ambiance.
I absolutely love this space as an addition to the itinerary for any mother-daughter getaways.
Be sure to check the upcoming concert calendar to see if there are any dates during your trip to Paris.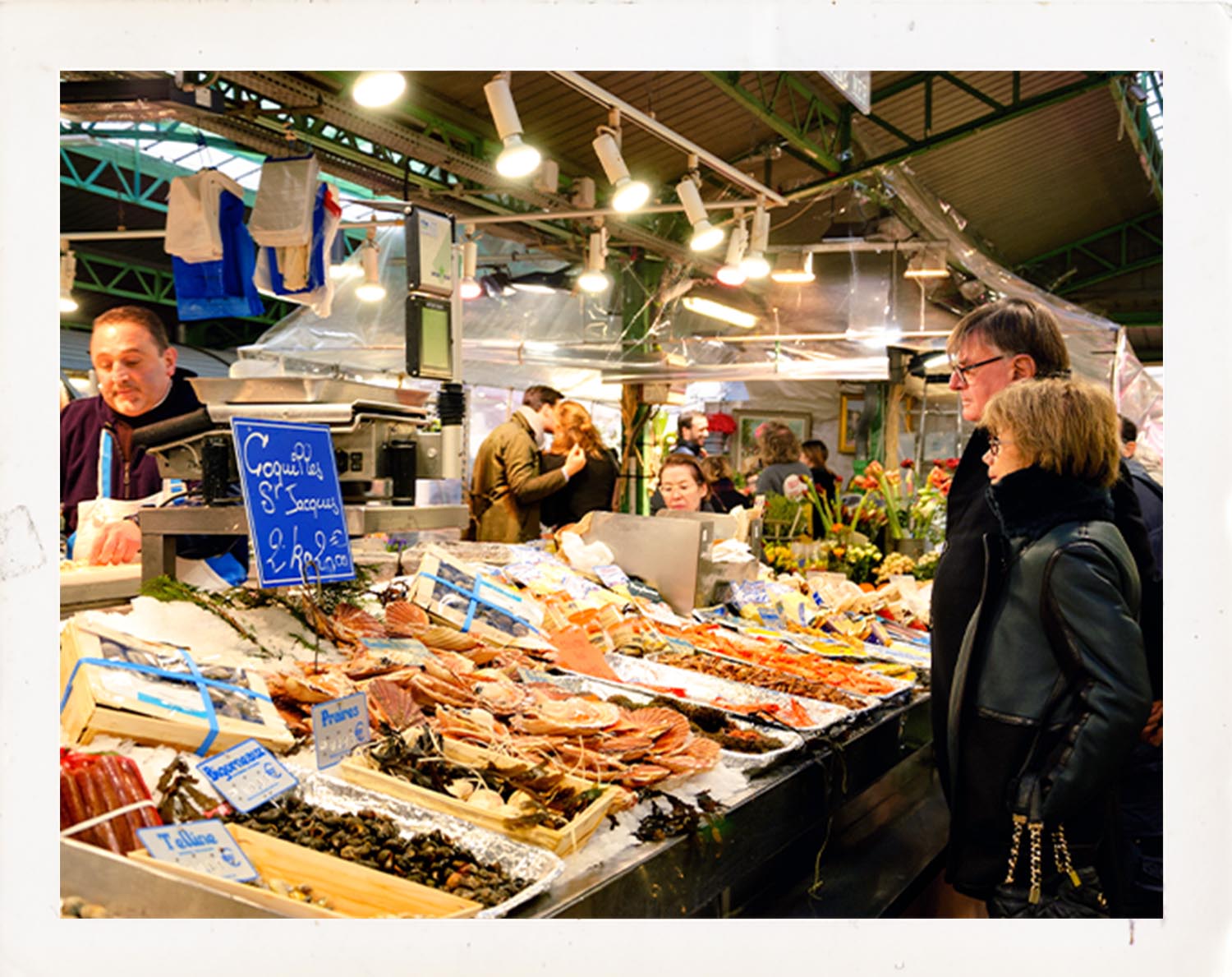 Marché des Enfants Rouge
This may be Paris' best foodie secret! And it happens to be the oldest operating food market in the city.
Since 1628, the Red Children's Market has brought together farmers, chefs, and arsenal food producers from all over the metro area and beyond. From organic produce stands to Japanese snack bars, this place has it all.
My top local pick is Chez Alain Miam Miam. This place is serving up some of the best sandwiches on the planet.
And, they're doing it with a smile! As customers wait in a line that can literally wind down the street for hours, Chez Alain and his crew keep people laughing with their offbeat sense of humor.
Miam miam is the way that the French write yum yum — and the tongue-in-cheek name shows you exactly what to expect of Chez Alain and his lighthearted approach to haute cuisine.
And, in case you're wondering what the name means…the market was actually named for the children at the orphanage next door who donned red clothing.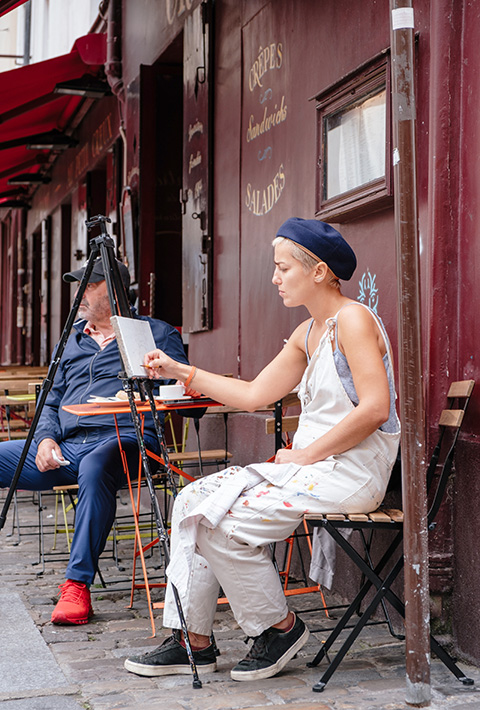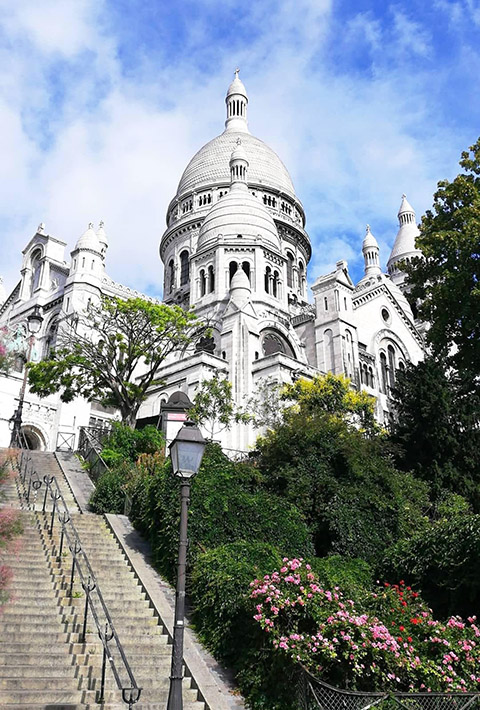 Bonus
It's nearly impossible to narrow down the best things to do in Paris, so I've got to add at least a couple of bonuses.
When you're ready to get off your feet and lounge for a bit, have a picnic on the Seine.
This famous body of water is the beating heart of the city. Find a place for yourself in the center of it on Île de la Cité or lay down a blanket at Quai Bernard on the banks.
For an evening picnic, you can watch the Eiffel Tower come to life at the gardens at Trocadero.
For a sweeping view of the city, head up to the Basilica of the Sacred Heart of Paris, also known as the Sacré-Coeur Basilica. Head up early in the day while Paris is still sleeping for a prime vantage point.
On your way back down, plan plenty of time to wander the streets of Montmartre.
This artist's village was home to Monet, Renoir, Picasso, and countless other brilliant minds who were inspired by this place daily.
Looking for extended mother-daughter getaways or an epic honeymoon plan? Keep on exploring France in these ten must-see destinations beyond Paris.