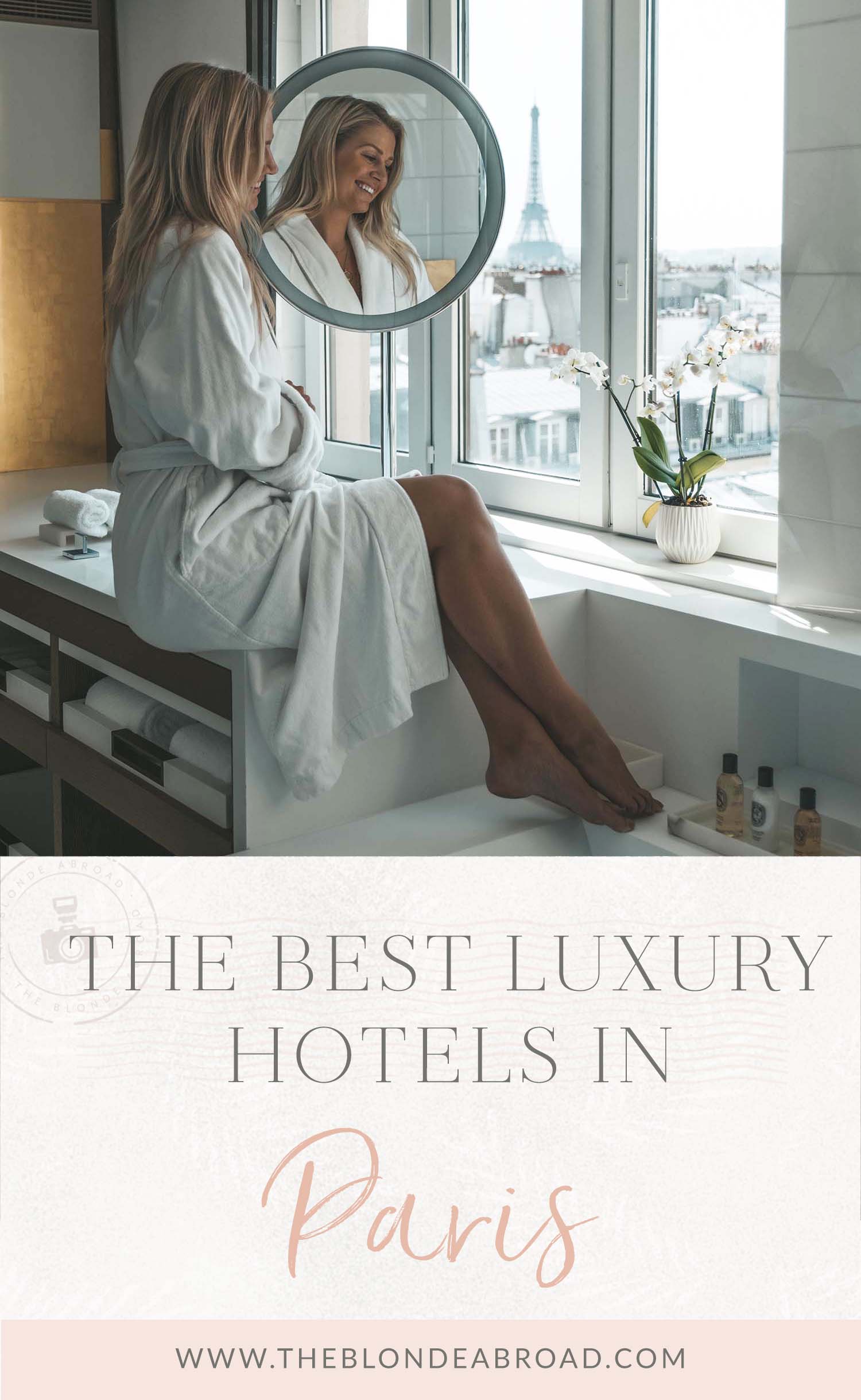 Looking for the most romantic getaway of all time in the land of…well, romance? While you can absolutely travel Paris on a budget, for those looking for a lavish holiday and want to splurge on the finer things, that can absolutely be found, too!
From places where you can truly put on the ritz to the most romantic place for a rendezvous…
Here are the best luxury hotels in Paris!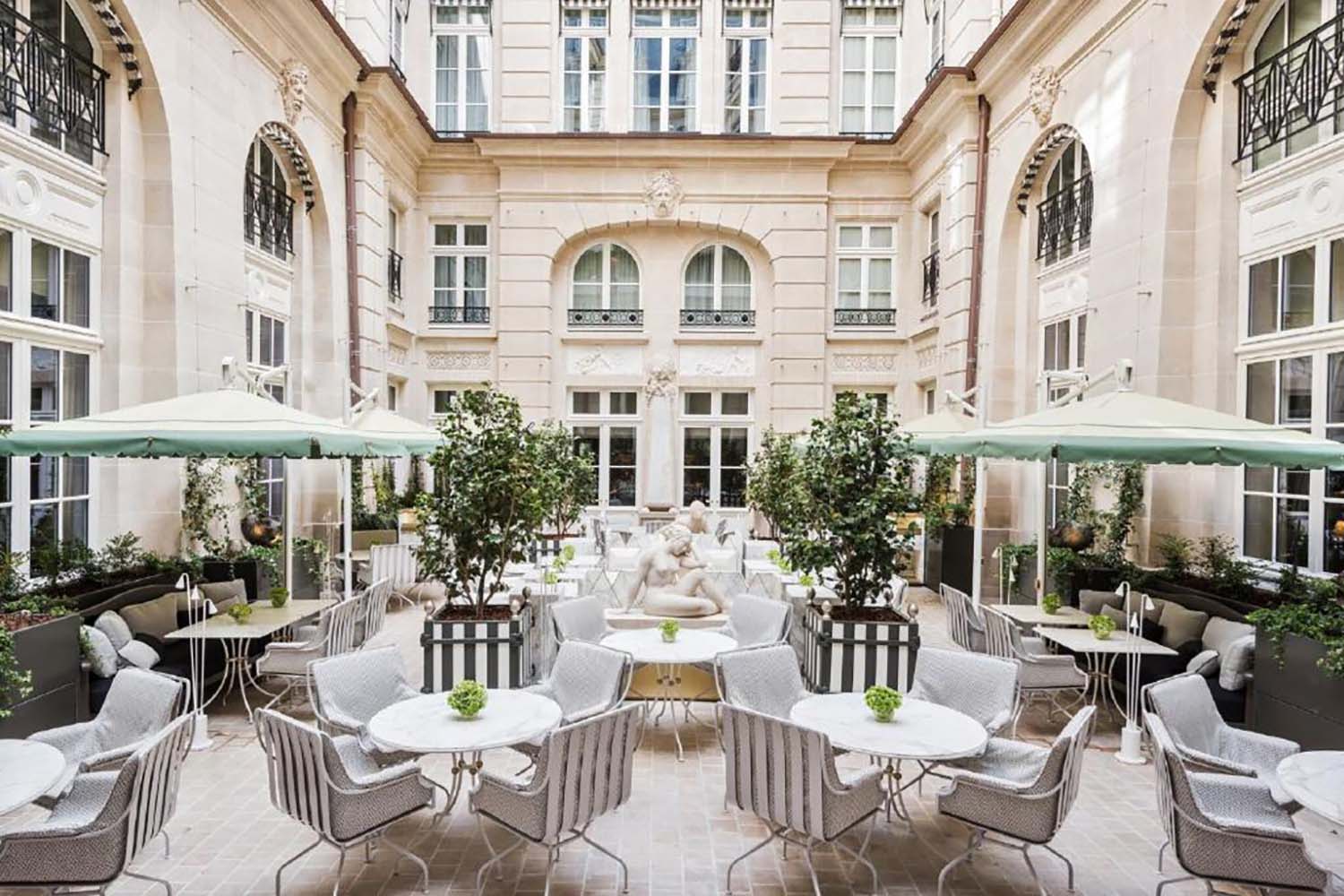 Hôtel De Crillon
Location
8th Arrondissement
Great For
Once-In-a-Lifetime Trip
Once you see Hôtel de Crillon…you may not want to consider anywhere else in Paris!
Crillon is one of the historic "Palace" hotels in Paris and it doesn't disappoint. You can arrange for a round-trip airport transfer to and from the hotel, and the staff is remarkable.
The historic hotel was opened in 1909, but the building dates back to 1758 (holy smokes!). It's located just at the foot of the Champs-Élysées — perfect for morning strolls.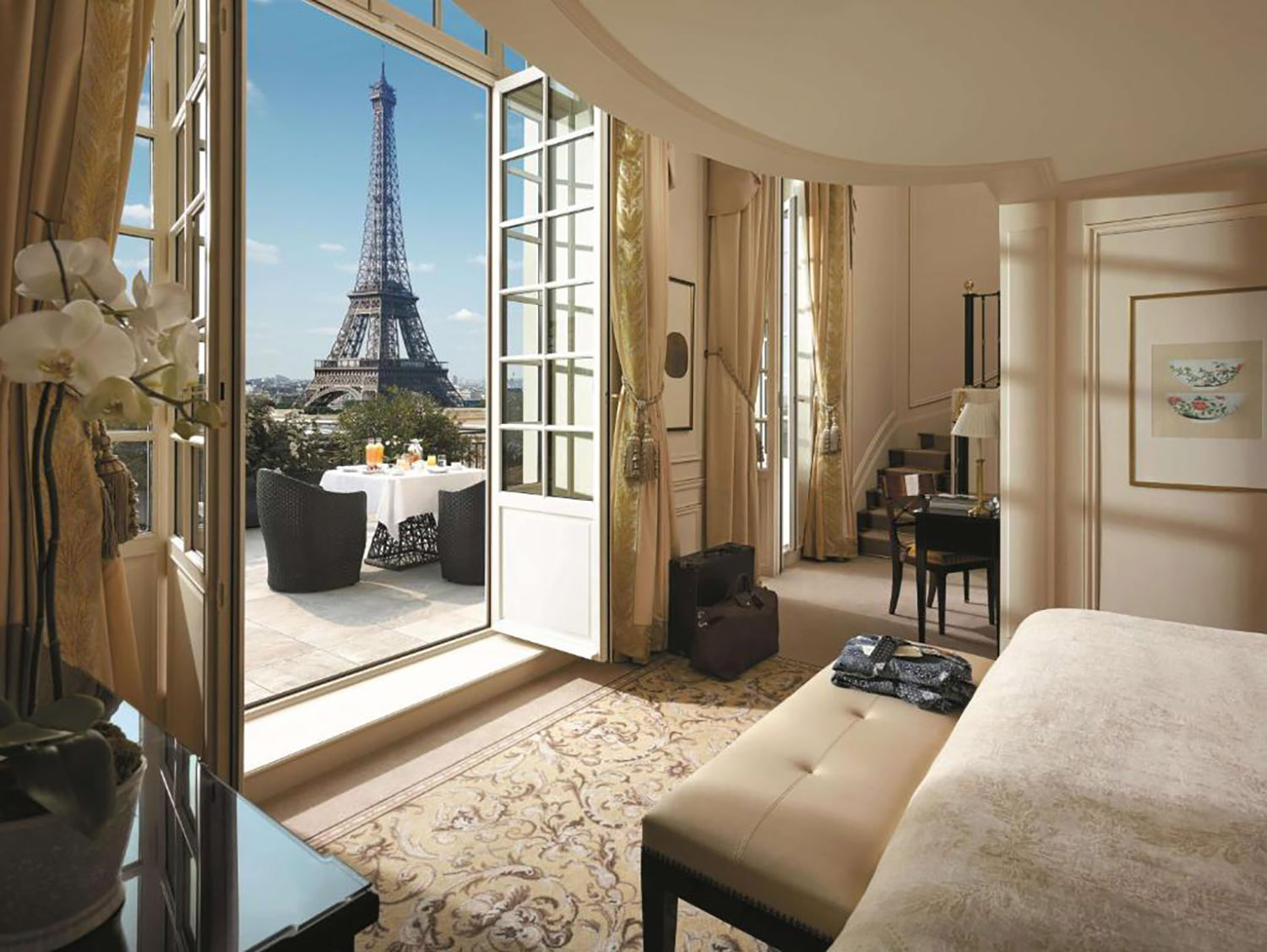 Shangri-La Paris
Location
16th Arrondissement
The Shangri-La occupies a former royal home and is situated amongst extremely elegant buildings. It's also just a cool 11-minute walk to the Eiffel Tower (perfect for morning or evening strolls).
It happens to have 1 Michelin star restaurant, to boot. All of the rooms are elegantly decorated with shades of blue, white, and ecru — which plays off the European Empire and Asian aesthetics.
Just wait until you see their indoor swimming pool and fitness room! Guests are also welcome to enjoy the historic billiard room – complete with a fireplace.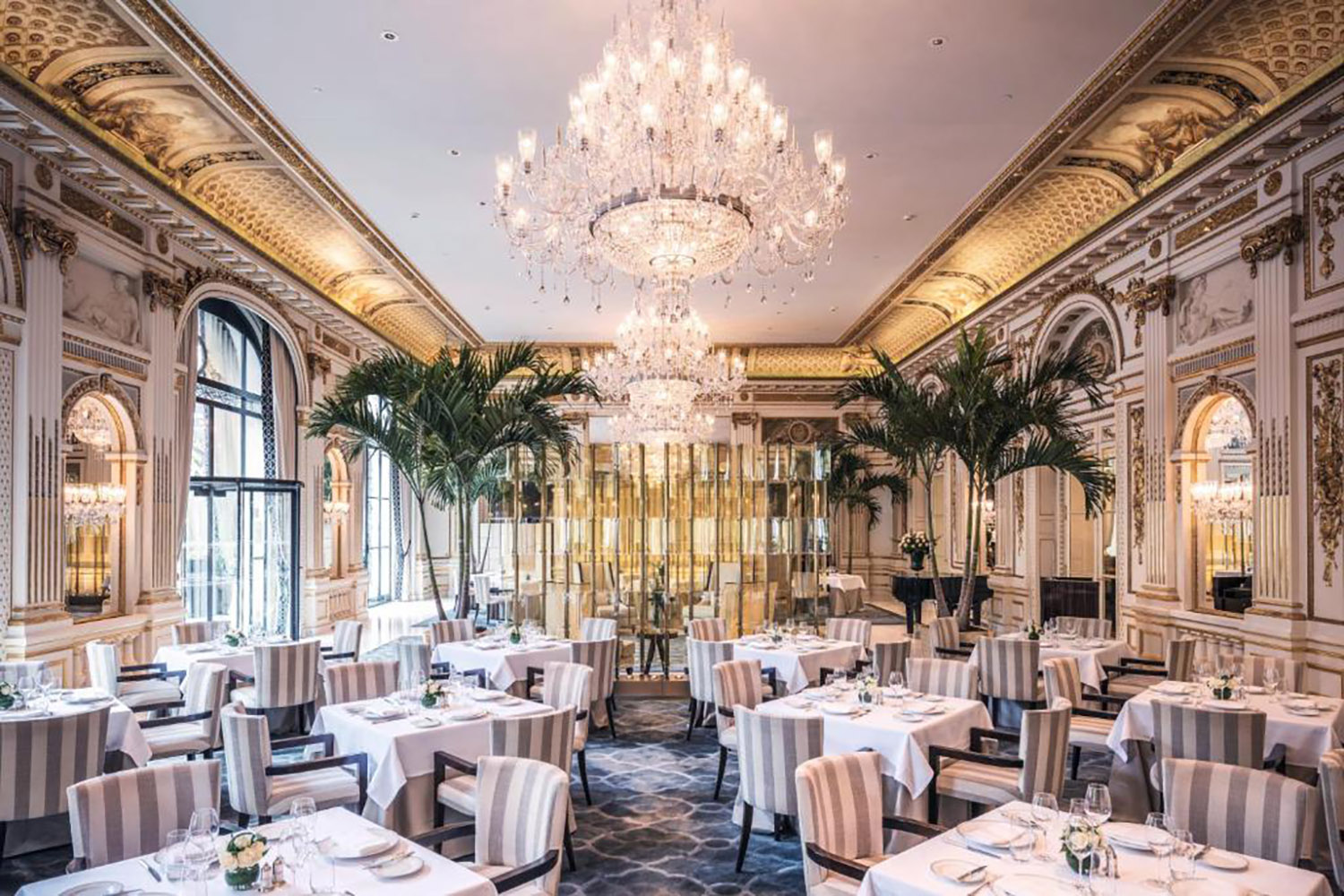 The Peninsula Paris
Location
16th Arrondissement
Great For
Romantic Getaways
Say hello to The Peninsula Paris!
The old-school Parisian mansion has been beautifully renovated and updated with modern features. You'll definitely want to check out the in-room soaking tub.
This luxurious hotel in a 19th-century building is only a 7-minute walk from the Arc de Triomphe. You absolutely need to see the rooftop spaces and private terrace gardens!
The customer service and the restaurants here are also exquisite…you'll just have to see for yourself!

Four Seasons Hotel George V, Paris
This luxurious landmark is just a stone's throw away from Champs-Élysées. Built in 1928, it features bright and sophisticated rooms styled after Louis XVI (talk about gorgeous!!).
There are three incredible restaurants, a sumptuous afternoon tea lounge, and a chic bar where you can spend your evenings lounging with a French 75 (or whatever your drink of choice is).
Take a gander at the marble courtyard, the ornate spa, indoor pool, and steam room! Four Seasons Hotel George V, Paris is an exquisite example of the ultra-luxe grand dame style, and is reminiscent of a bygone era of Paris.

Hôtel Plaza Athénée
Location
8th Arrondissement
Opened in 1913, Hôtel Plaza Athénée is an icon in Paris with its signature red awnings. The décor here is classic with chandelier-heavy public spaces and beautiful contemporary flashes.
This hotel is also a favorite of fashion editors and design houses; fun fact: Christian Dior used to name collections after the hotel. The hotel also appeared in Sex and the City and The Devil Wears Prada.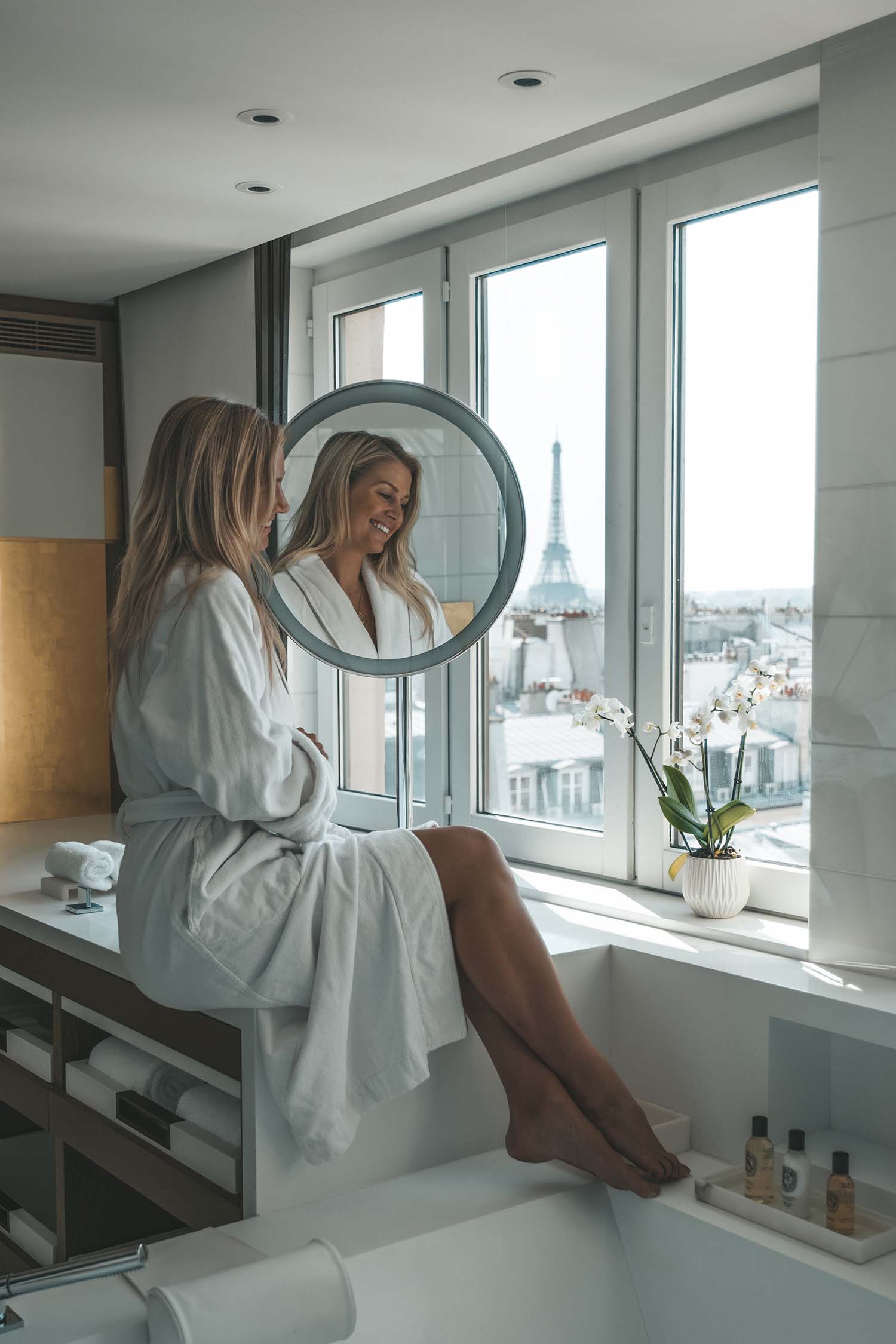 Mandarin Oriental, Paris
Location
1st Arrondissement
The Mandarin Oriental, Paris is a contemporary yet whimsical hotel tucked away in camellia tree gardens, sits right on Rue Saint-Honoré– one of Paris' most upmarket shopping streets.
While the shopping is nothing short of chic, the area itself is a bit quieter than other spots in Paris. Yet you will still be able to find many things extremely close like the River Seine, Musée d'Orsay, and even the Louvre, one of Paris' most well-known attractions.
If you're looking for a family-friendly option, look no further. There is a dedicated children's concierge, mini bathrobes, and video games to keep the little ones entertained.
If you're looking for a more romantic adult-geared experience, there's also an indoor swimming pool and a spa with private spa suites for two and steam showers. Upon arrival, expect a glass of champagne waiting for you, as a warm welcome to the city.
While there are many hotels throughout Paris, it's not often that you find one with a two-star Michelin restaurant.

Which hotel would you like to stay at in Paris? Let me know in the comments below!