Ahh Paris, the city of love. And shopping and incredible food. Paris has it all.
There are so many hotels to choose from in the city which can be extremely overwhelming. I had the chance to stay at Mandarin Oriental Paris and with its luxurious rooms, amenities, and unforgettable food, it was the experience of a lifetime.
Here's my experience staying at Mandarin Oriental Paris hotel in France!

Getting There
There is a bit of distance between Paris CDG Airport and Mandarin Oriental Paris. If you're looking to drive or take a taxi, your ride is going to take you about 25 minutes.
If you're looking for a cheaper (yet longer) option, there is the Roissybus or train. Both depart every 20-30 minutes and are going to take you about 45-50 minutes total. But you'll only be paying about $13-$17 USD.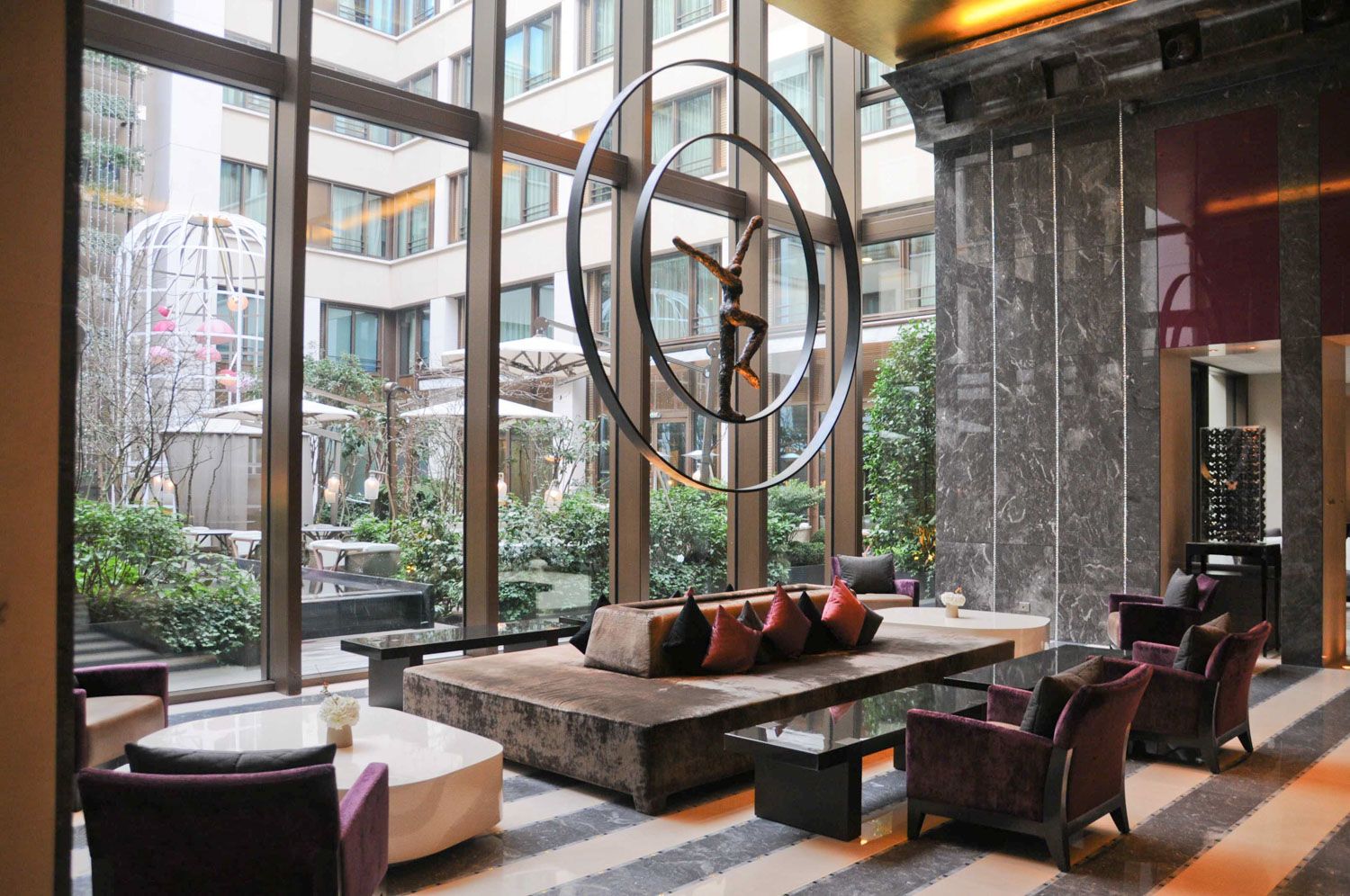 The Hotel
This contemporary yet whimsical hotel tucked away in camellia tree gardens, sits right on Rue Saint-Honoré– one of Paris' most upmarket shopping streets.
While the shopping is nothing short of chic, the area itself is a bit quieter than other spots in Paris. Yet you will still be able to find many things extremely close like the River Seine, Musée d'Orsay, and even the Louvre, one of Paris' most well-known attractions.
If you're looking for a family-friendly option, look no further. There is a dedicated children's concierge, mini bathrobes, and video games to keep the little ones entertained.
If you're looking for a more romantic adult-geared experience, there's also an indoor swimming pool and a spa with private spa suites for two and steam showers. Upon arrival, expect a glass of champagne waiting for you, as a warm welcome to the city.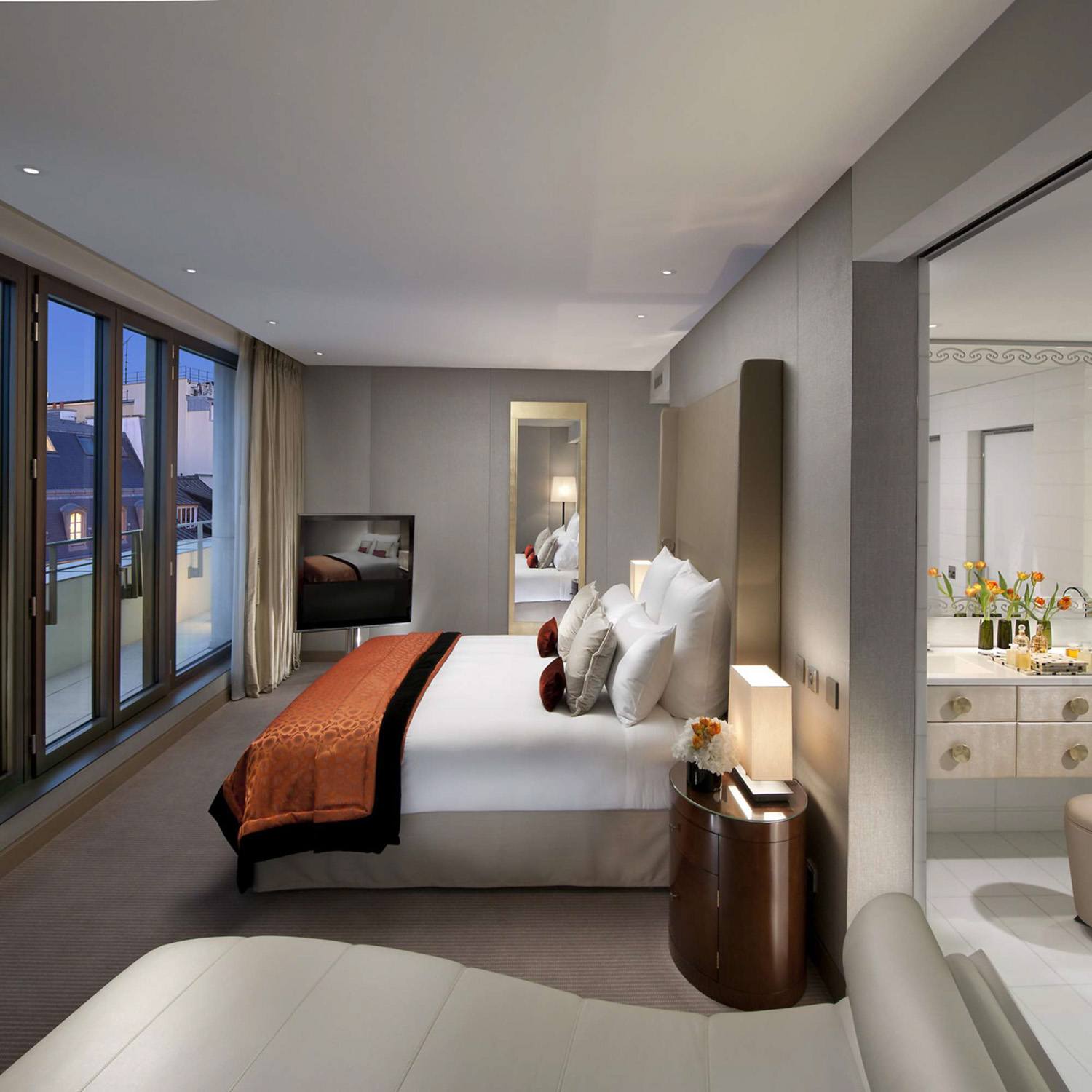 The Rooms
With a total of 138 spacious rooms, Mandarin Oriental Paris offers 13 different types of rooms and suites, varying from Mandarin Room to the 2700 square foot Royale Mandarin Suite. For a true Parisian experience, try to book a room on a higher floor for the chance of a view of the Eiffel Tower.
During my stay, I was in the Deluxe Room that offered a gorgeous view of the hotel garden. With its art deco decor, I felt like a true Parisian. The room itself included a walk-in shower, a stand-alone bath, a flatscreen television, and a Nespresso coffee machine.
If you've ever been to Paris, you know that the rooms tend to run a bit on the small side but I can assure you, these rooms will seem large in comparison.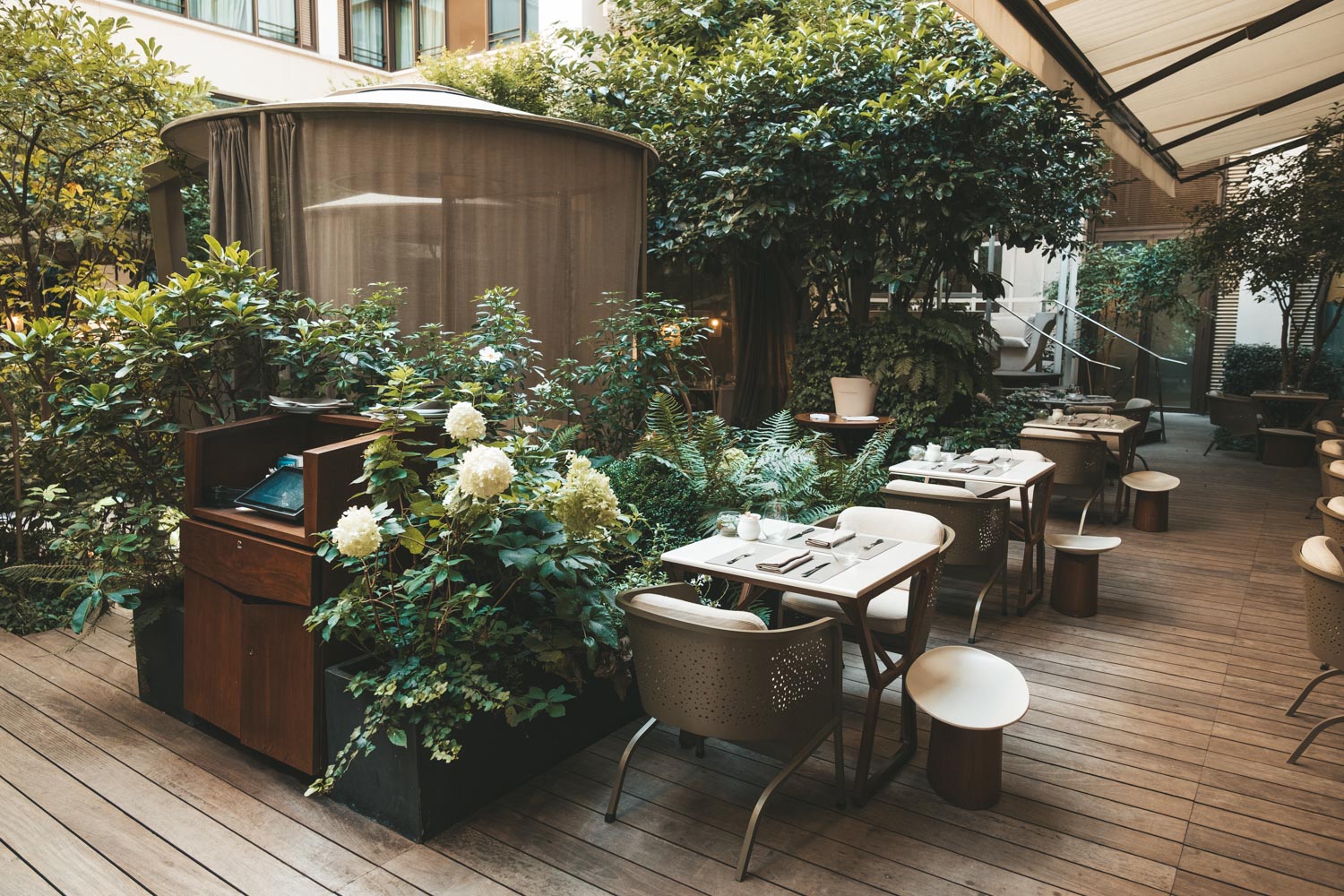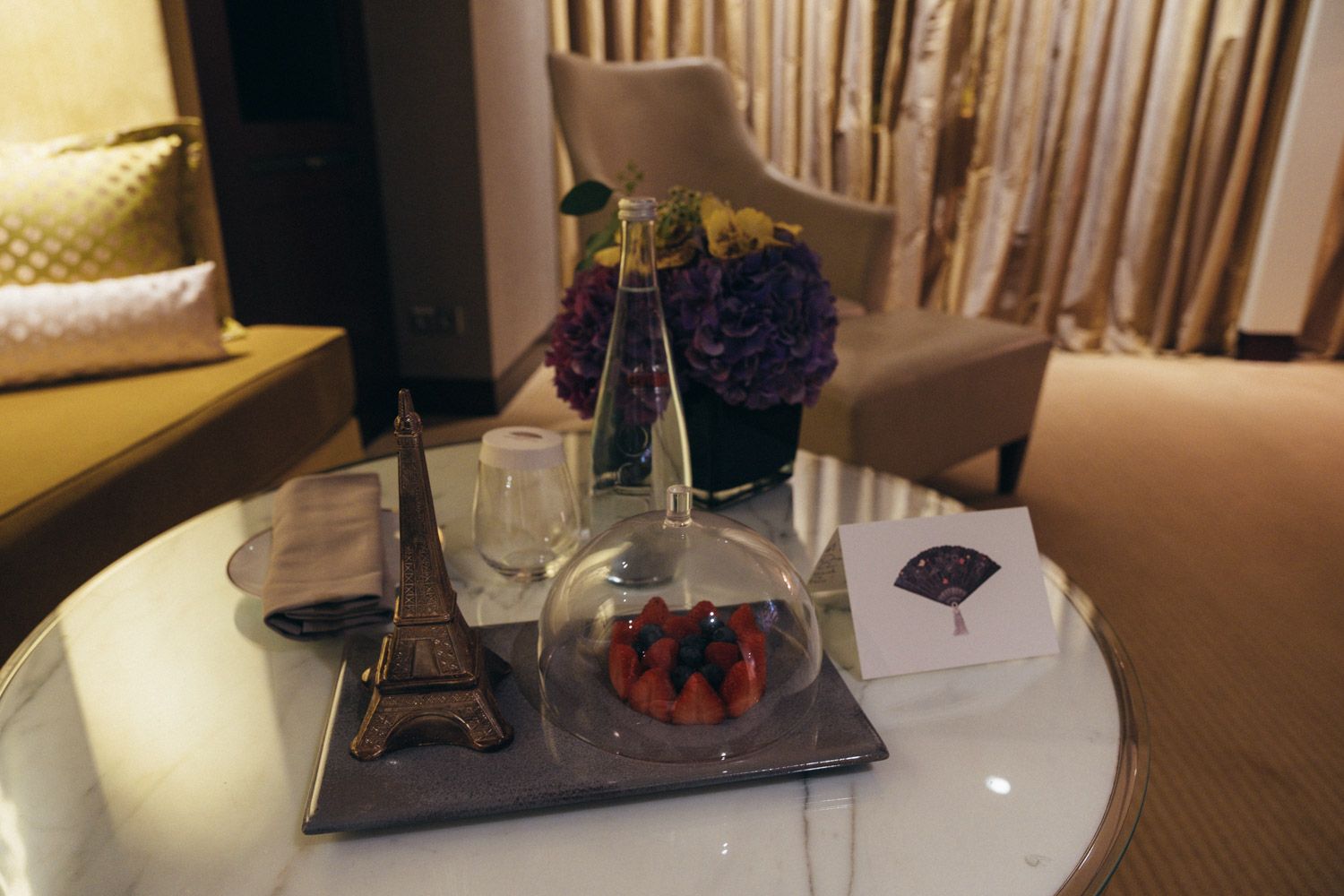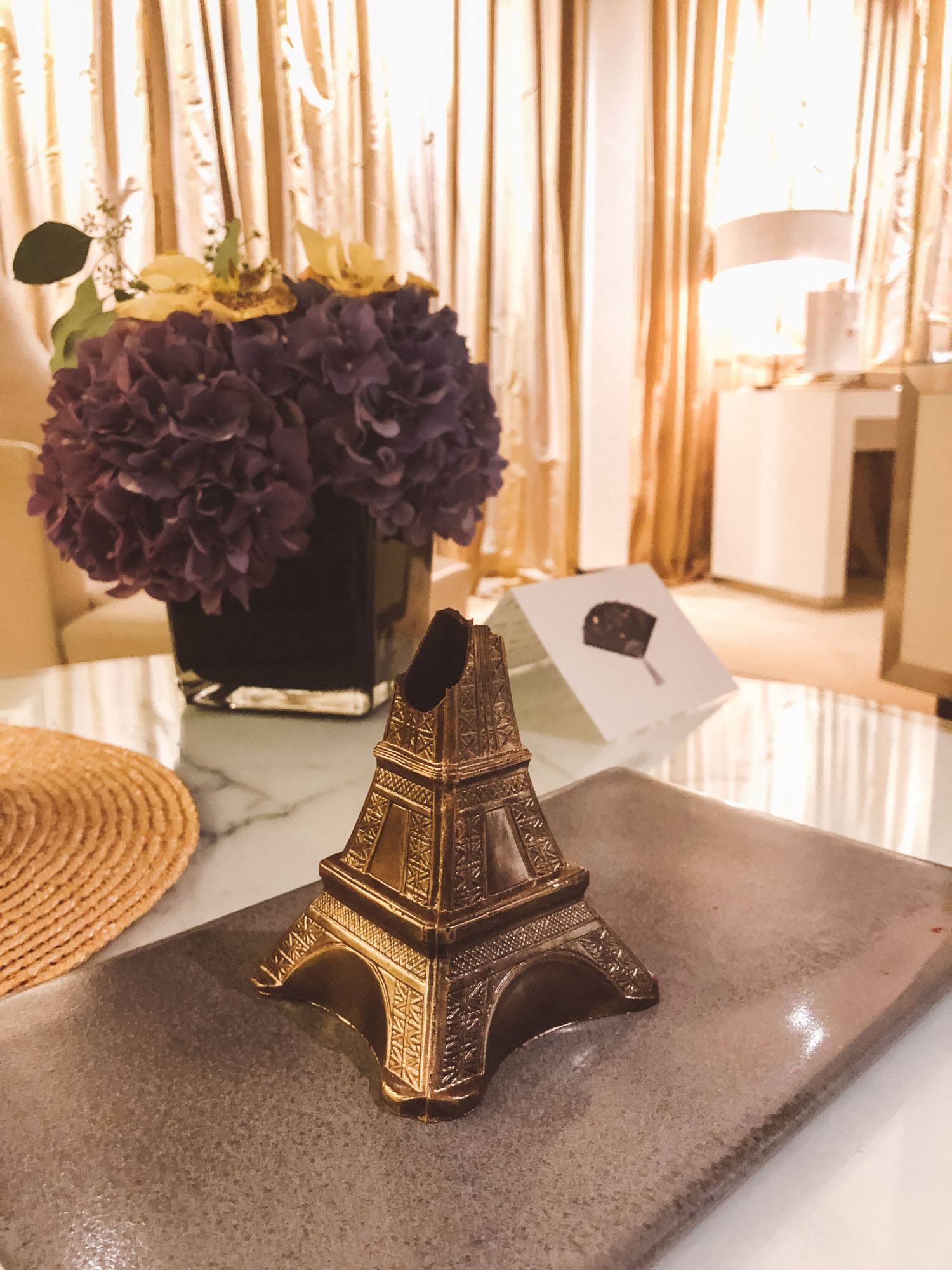 Food & Drink
While there are many hotels throughout Paris, it's not often that you find one with a two-star Michelin restaurant. Sur Mesure par Tarry Marx offers not only incredible service but also an almost out-of-this-world experience.
The walls and ceiling are draped in white fabric, giving the impression of weightless clouds creating an unbelievably sensory experience.
And let's not forget about the food. Serving lunch and dinner, they offer a 4-6 course meal prepared by one of the most celebrated chefs in France.
If you're looking for a more relaxed atmosphere, Camélia, located on the ground floor, offers a variety of options for breakfast, lunch, and dinner. The best part of this modern hot spot is it's large glass windows that offer a view of the peaceful courtyard garden.


More Information
Accommodation: Mandarin Oriental Paris
Location: 1st Arrondissement
Price: $$$

Want to earn points for your hotel stays and earn miles toward your next adventure?