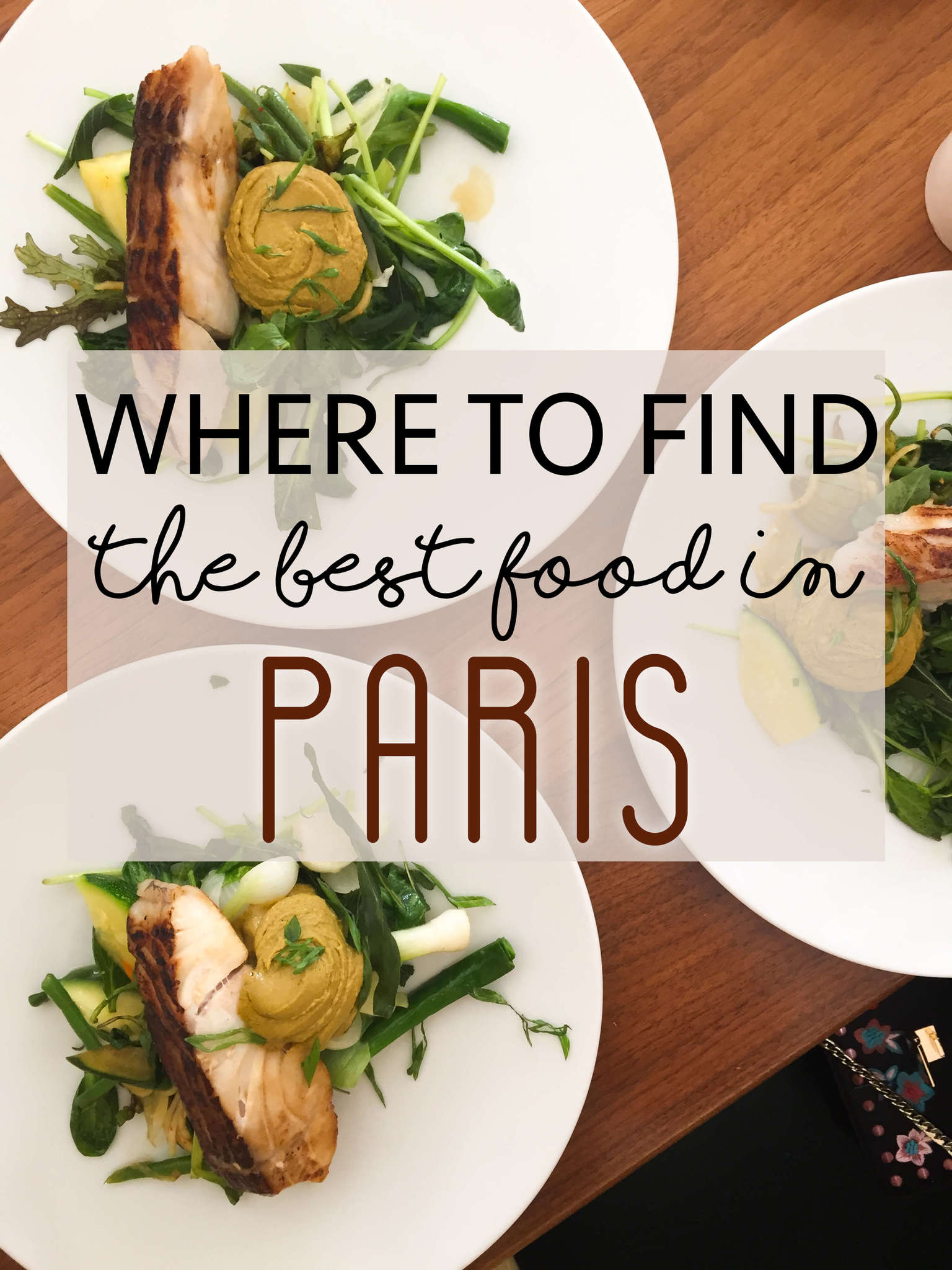 This Paris Foodie Guide was written by our International Food Expert, Kate, from We Travel We Eat!
Paris was a slow burner for me. It's not that I disliked it early on, but it wasn't love-at-first-sight like other places have been before. Each time I visit I find myself falling into it a little deeper though, and I'm beginning to understand and believe the mantra that Paris is the city of love, and one of the best cities in the world at that.
My latest visit pushed the caliber way ahead.  Paris breeds a sensation of passion that is palpable within the neighborhoods, and that pours into the food being produced.  I found sophistication and attention to detail, yet with a sense of simplicity and softness.
Paris is a city I have at this point been lucky enough to spend a lot of time in on multiple occasions.  I've walked Montmartre, visited the Musee de Louvre, seen the Eiffel Tower, the Arc de Triomphe, and the Notre-Dame cathedral.
What that means, of course, is being at the point where less sightseeing is in the mix, and more local exploring can be done, entirely guilt free.
Here's where I found the best food in Paris!


Le Mary Celeste
Le Mary Celeste is a funky, open-air bar with a strong sense of self and energy you feel the moment you step foot inside.  There are bright splashes of color everywhere, complementing the orange negronis you'll likely see scattered about in the hip young patron's hands.
The food was the real killer though, flying a bit under the radar within the larger food scene yet equally impressive.  Get the deviled eggs with pickled onions and scallions, and the burrata splashed with apricot and tamarind, and you'll be guaranteed a perfect start to the night ahead.


Septime La Cave
Not being able to get a reservation at Septime was nothing short of soul-destroying for me.  I tried multiple ways, and I failed multiple times. Where I found myself instead was its spinoff wine bar, Septime La Cave, located around the corner from Septime and its sister restaurant Clamato.
Super small and charming, the menu on the wall lists the day's three kinds of cheese, olives, beef with mozzarella cheese, and a couple of other offerings.
Complement that with a glass or two of wine, and you have yourself an experience that is fully French and wholly enjoyable.


Holybelly
Holybelly is quirky, it's fun, it's a little bit American feeling, and it's perfectly great. The music is heavy on the Michael Jackson and Prince spectrum, and the wifi password is macauleyculkin, if that helps to give any insight.
Make your own breakfast plate with eggs and sides like champignons, bacon or grilled halloumi, or go lighter with chia seed pudding or yogurt, fruit, and granola.


Du Pains Et Des Ides
Boulangeries are everywhere, on nearly every corner of this bustling, lovely city. Du Pains Et Des Ides is in Saint Martin, about a five-minute walk from the canal, and churns out a pistachio and chocolate pastry that is a must-have.


Le Servan
Le Servan is a portrayal of French refinement and casual sophistication all in one. Located in an area that feels off the beaten path yet alive and full of life, Le Servan seemed to me to be a perfect example of where a local would choose to go for a relaxed, yet equally special meal.

Frenchie Bar A Vins
The wine bars in Paris operate at a whole other level than those in other cities. DMX and Biggie amongst the stellar playlist set the stage for one of the favorite meals of the trip.
Another spinoff, Frenchie is the restaurant, Frenchie Bar A Vins is the wine bar across the street, with the job of offering smaller plates in a more casual "spontaneous" setting. The burrata was the highlight, complemented by pear, lemon, and dates.
The pastas are standouts too- if the gnocchi and pollack are on the menu, do it.

Fragments Paris
While admittedly not the most authentic Parisian locale I could have chosen, Fragments has its place in the French food chain. I know my avocado toasts, and Fragments is one of the best.
Go in the morning, and then wander the incredible streets in Le Marais.


Miznon
Miznon is a falafel joint, sans falafel. Located in the Jewish district within Le Marais, there are a couple of excellent spots here for all things fried chickpea and hummus related (L'As being the most famous, and with the longest line).
Miznon took this theme and gave it a twist. While pita is still the backdrop of the sandwich, the falafel is now absent and replaced with a dozen plus different fillers, most notably grilled cauliflower in tahini and lamb with steamed cabbage.


Breizh Café
It's tough to visit Paris without being tempted by a crepe. They're everywhere.  When you finally give in to temptation—which you inevitably will—make sure you find yourself here.  Go sweet or go savory; either way, you'll end up pretty happy.
Others to note: Clown Bar / Le Chateaubriand / Clamato / Astier / Grand Coen / Cafe de Flore

Where are your favorite places to eat in Paris? Let me know in the comments below!