As soon as I hear the very first Christmas carol, I start dreaming of Europe. After all, what's better than sipping mulled wine and exploring the endless array of trinkets and foodie delights? Just look at these pics and tell me you don't feel lost in a snow globe.
From France to Austria and beyond, watching the squares of Europe filled with nativity scenes, handmade gifts, and foodie delights is one of the highlights of any winter. These cozy little markets have been attracting visitors since the way back to the Medieval ages with their fried pastries, smoked cheeses, and seasonal swag.
As much as I love exploring European Christmas markets, 'tis the season to spend time with friends and family. This year, I thought: why not have the best of both worlds?
From Scotland to Hungary, I've rounded up some of the tastiest dish inspiration to bring the magic of European Christmas Markets to your home!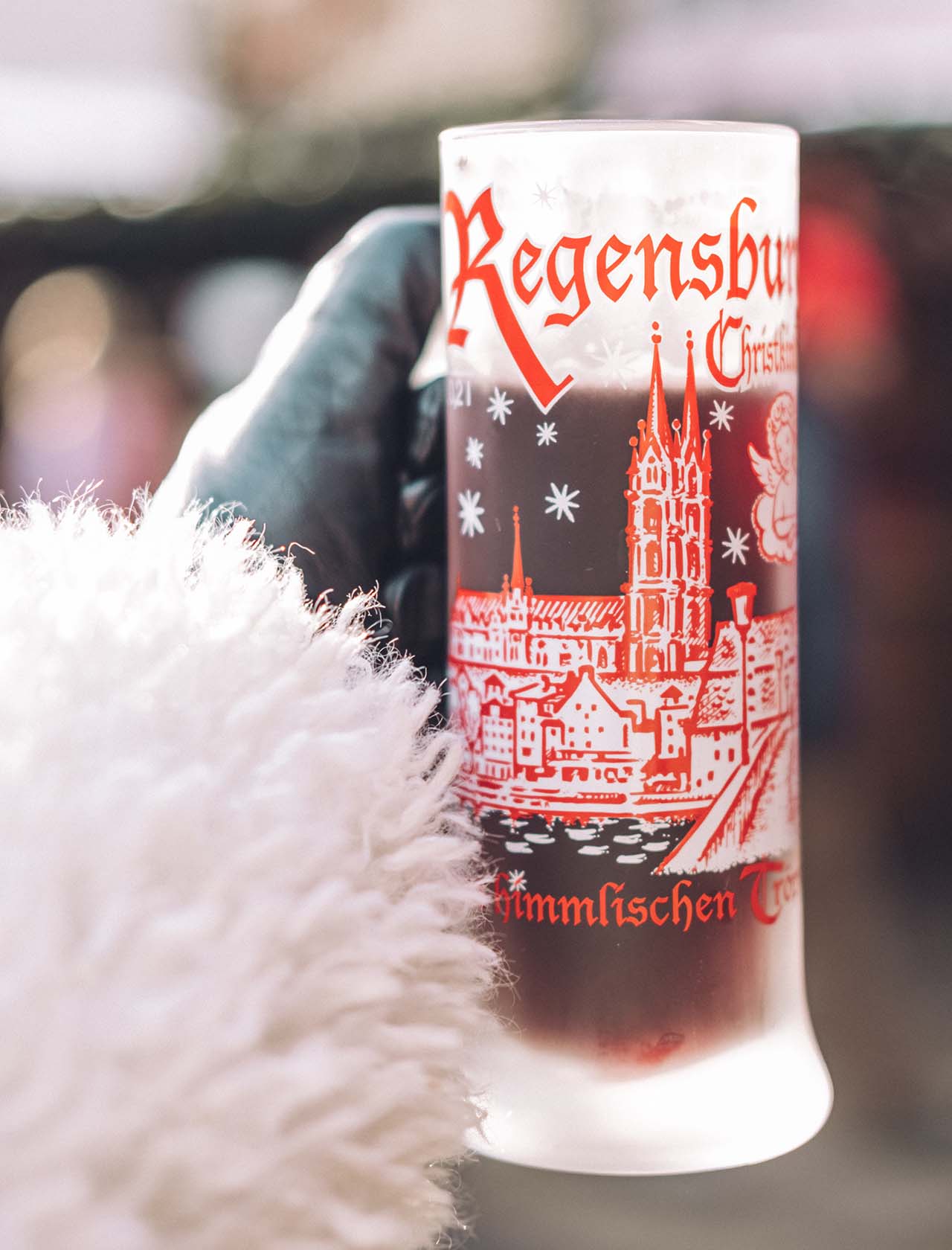 Gluhwein: German Mulled Wine
During the quiet Christmas of 2020, I pulled out my favorite German mulled wine recipe and shared it with you guys — and you loved it! There is something about the smell of star anise, cinnamon, cloves, and cardamom that is so timeless. It just smells like Christmas.
And what's the best thing about gluhwein? It's as easy as can be! You can whip up an impressive and memorable seasonal recipe in a matter of minutes. Sausages with All the Fixings
Did you know that there are more than 1,500 different types of sausages in Germany? From Bockwurst to Krakauerwurst to Weisswurst, it's all about grilled sausages at the Christmas markets in Germany.
Sample the fragrant Hungarian sausages with cumin, ginger, chili, and lemon, or try smokey Nuremberg Rostbratwurst cooked over a beechwood fire.
To make it more of a meal, add a bun and you've got a savory delight!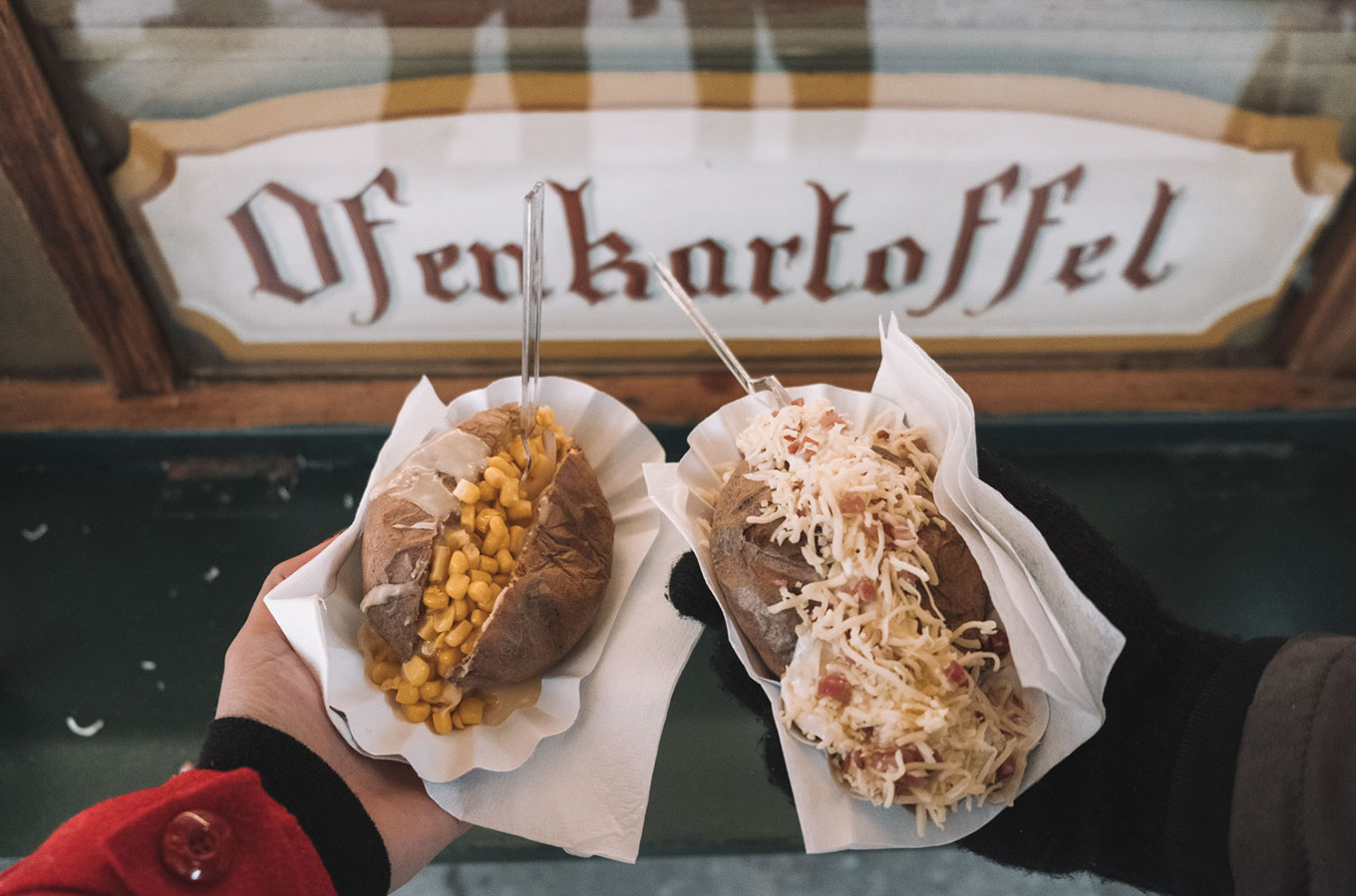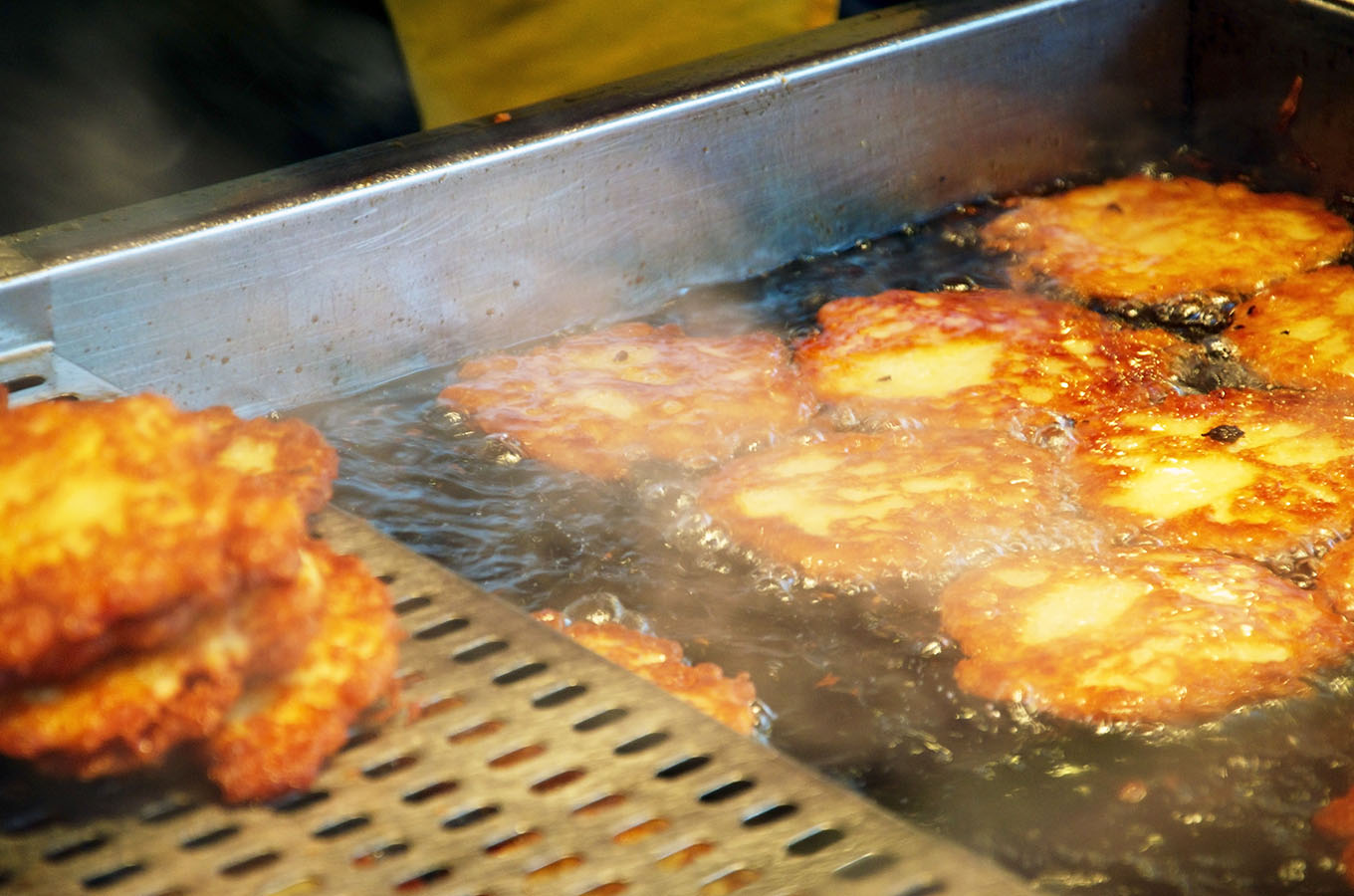 Baked Potatoes & Potato Fritters
Visiting the Christmas Markets in Salzburg, I was in potato wonderland. From loaded baked potatoes to potato pancakes to fresh baked chips (Kartoffellanzen), I was eating 'em up! As I explored the Christmas markets of Europe, potato fritters became my new favorite comfort food.
Try the potato pancakes called Kartoffelpuffer (or sometimes called Reibekuchen) in Germany or bramboráky as they're called in Czechia.
If you're not looking to fry anything, creating a baked potato "bar" with all sorts of toppings would make for a tasty meal!

Raclette
Move over fondue! Raclette is a whole other world of flavor. While fondue is always white wine blended with cheese and eaten with bread, raclette is a versatile Swiss delight.
All over Switzerland, France, and Germany, you'll find grilled gruyère or emmental cheese served up with pickled onions, cold cuts, potatoes, and pickles.

Gingerbread
Baking and decorating gingerbread cookies are one of my favorite Cute Ideas for Families Celebrating the Holidays Apart. To take things to the next level, try lebkuchen.
Richer and chewier than gingerbread, lebkuchen is made with honey and a hearty dose of cardamom, cinnamon, cloves, and anise.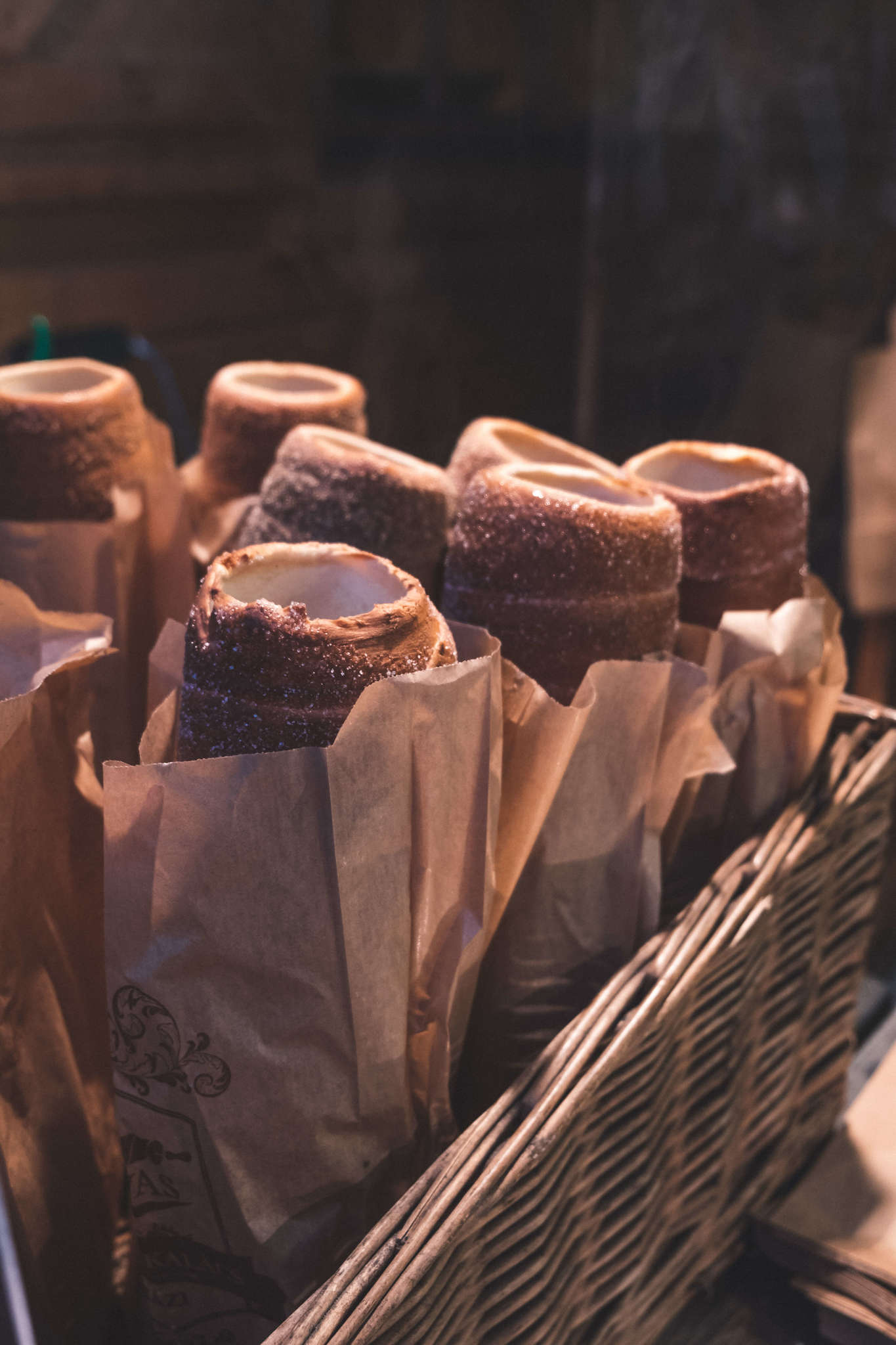 Chimney Cakes
Originally from Transylvania, chimney cakes are the ultimate sweet delight. Something like a doughnut, churro, and croissant hybrid, these are the ultimate Christmas treat.
Today, they are famous as one of Hungary's greatest exports. Known as trdelník in Czechia, kürtőskalács in Hungary,  and baumstriezel, chimney cake are a heavenly sweet treat.


Jam-Filled Donut Pastries
The brilliant bakers in Austria and Germany fry dough like nobody else on the planet. Every sweet and sticky treat is more delicious than the last when you're Celebrating Christmas in Europe.
You'll find a mouthwatering array of fried dough pastries with homemade fruit jams and pretty powdered sugar coating. Keep your eyes peeled for knieküchle, ausgezogene, krapfen, and küchl for any variations on these jammy gems.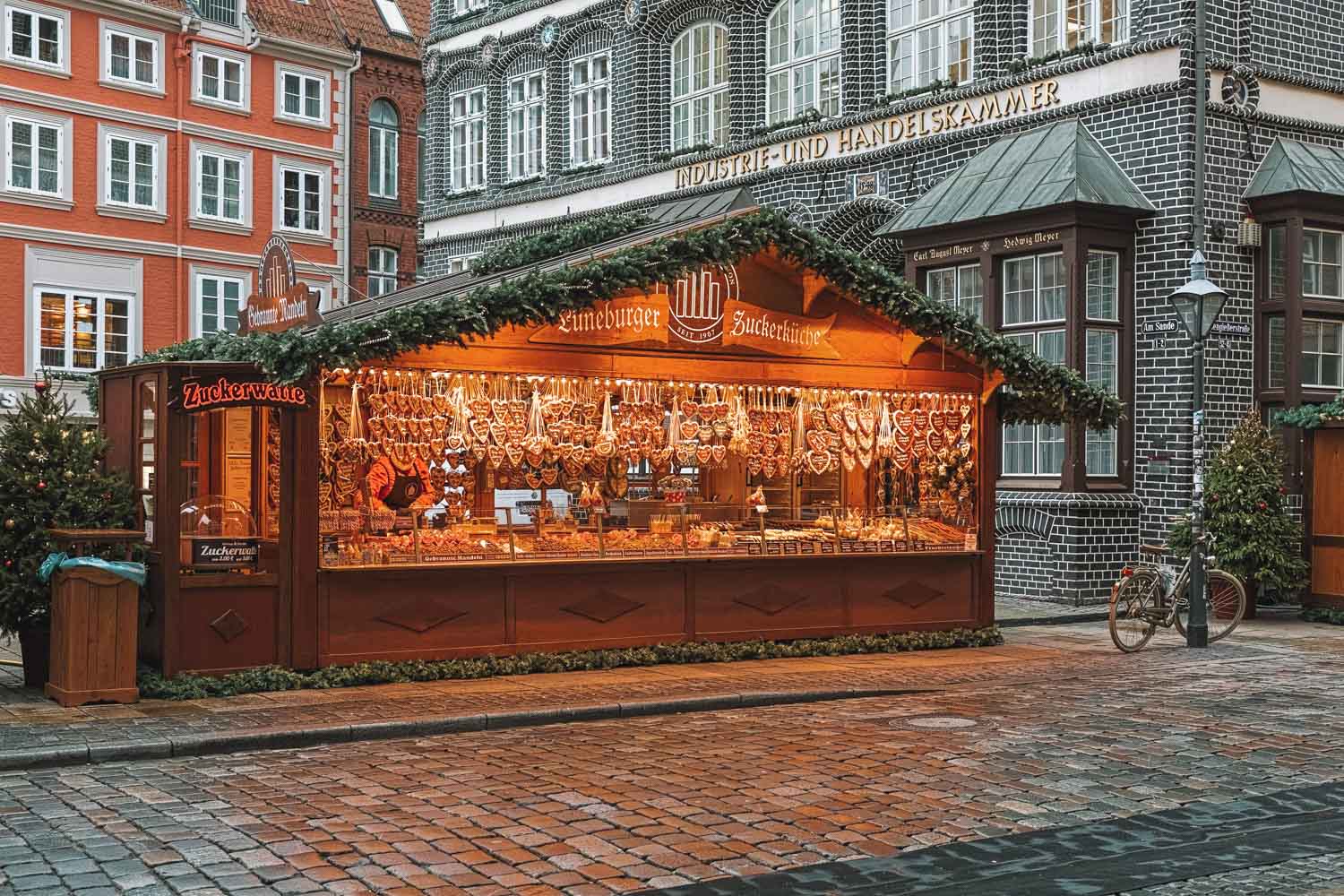 Candied Roasted Almonds
You're welcome and I'm sorry for introducing you to your new addiction: gebrannte mandeln.
These sugared almonds are freshly made and sold by the kilo. You're looking at just three to four euros for a hundred grams of sweetness.
Around the Christmas markets of Europe, you'll find candied varieties of pistachios, hazelnuts, and other nuts. On top of the classic candied varieties, you'll find Nutella vanilla, chocolate, and amaretto varieties.



Belgian Waffles
While there are tasty varieties of freshly-made waffles all over Europe, nobody is doing them up like Belgium. Forget everything you've learned about waffles from Eggos and try these freshly baked delights.
You'll find Belgian waffles covered in whipped cream or Nutella and dusted with a sweet layer of sugar.

Overall
While there are SO many more dishes that could be included on this list, the possibilities are endless so I chose some of what I think are the most fun to enjoy.
Do you have a favorite food you've tried at a Christmas market before? Do you plan on making any of these? Let me know in the comments below!