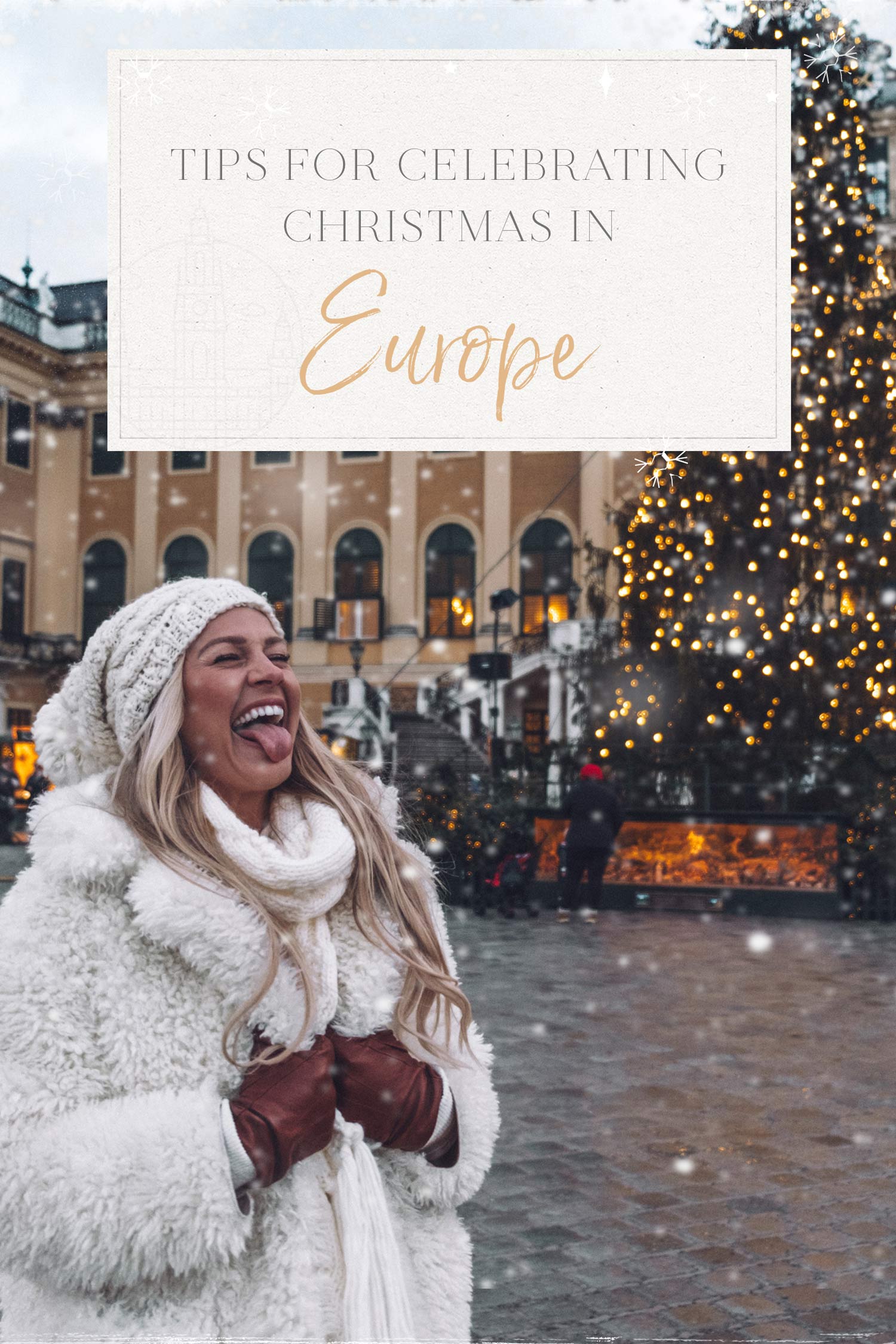 Updated: November 2022
Christmas in Europe is a magical time of year. With charming festive markets dotted around city centers, frosted ice skating rinks, and hot mulled drinks, it's one of the best places to spend the holiday season. But if you want to make the most out of your trip, there are a few things you need to keep in mind.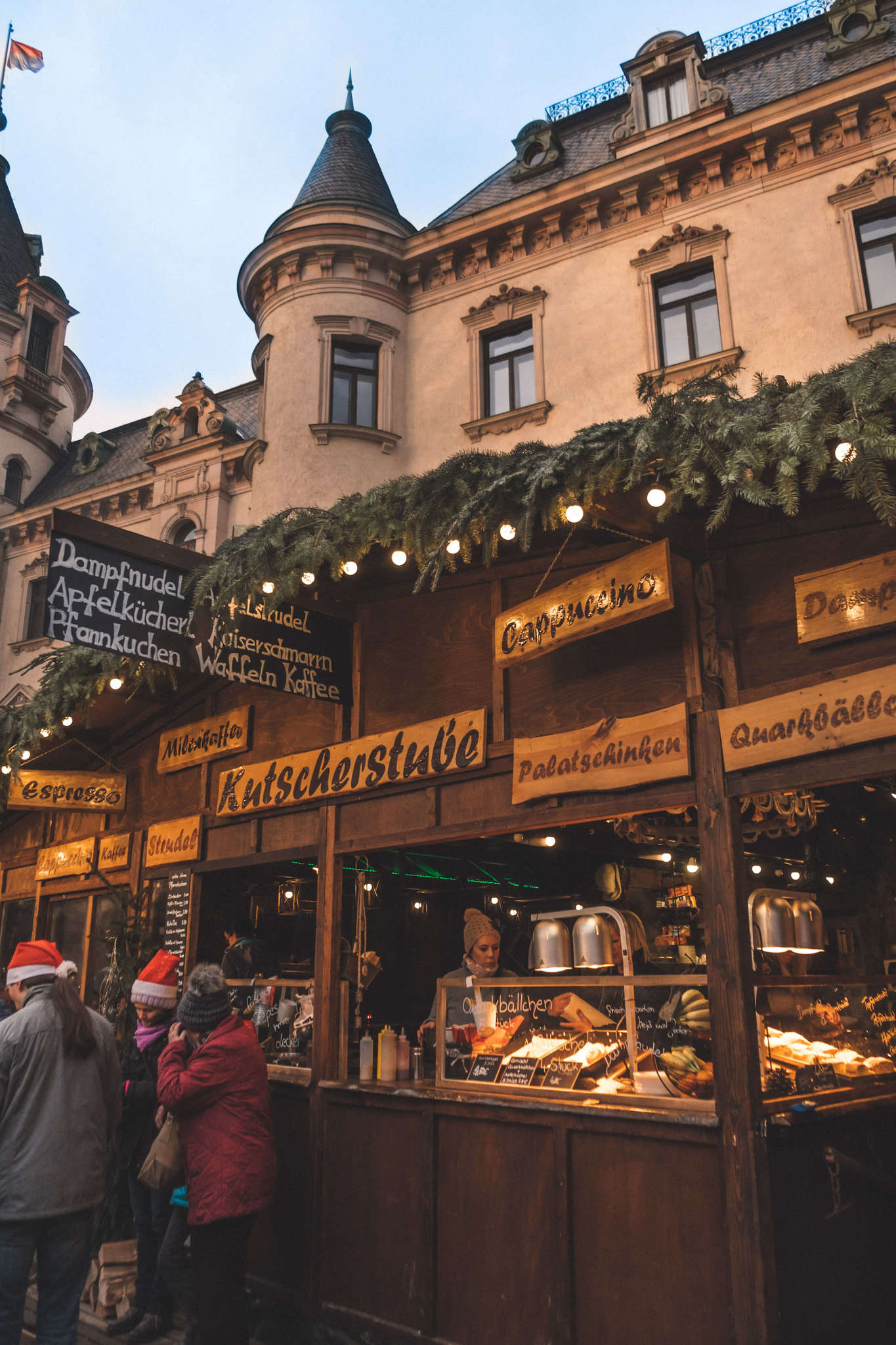 Visit the Christmas Markets
With snow falling on the streets and lights twinkling overhead, it's easy to fall in love with Christmas markets in Europe. You can find one in almost every single country.
Paris, Vienna, Prague, London, Budapest, Regensburg, and more all have hundreds of stalls selling crafts, ornaments, and toys along with delicious seasonal food and drinks.
I crossed off a dream of mine when I sailed the Danube River with Crystal River Cruises. We explored the Christmas markets of Austria, Germany, and Slovakia and I left with a suitcase of gifts and market souvenirs!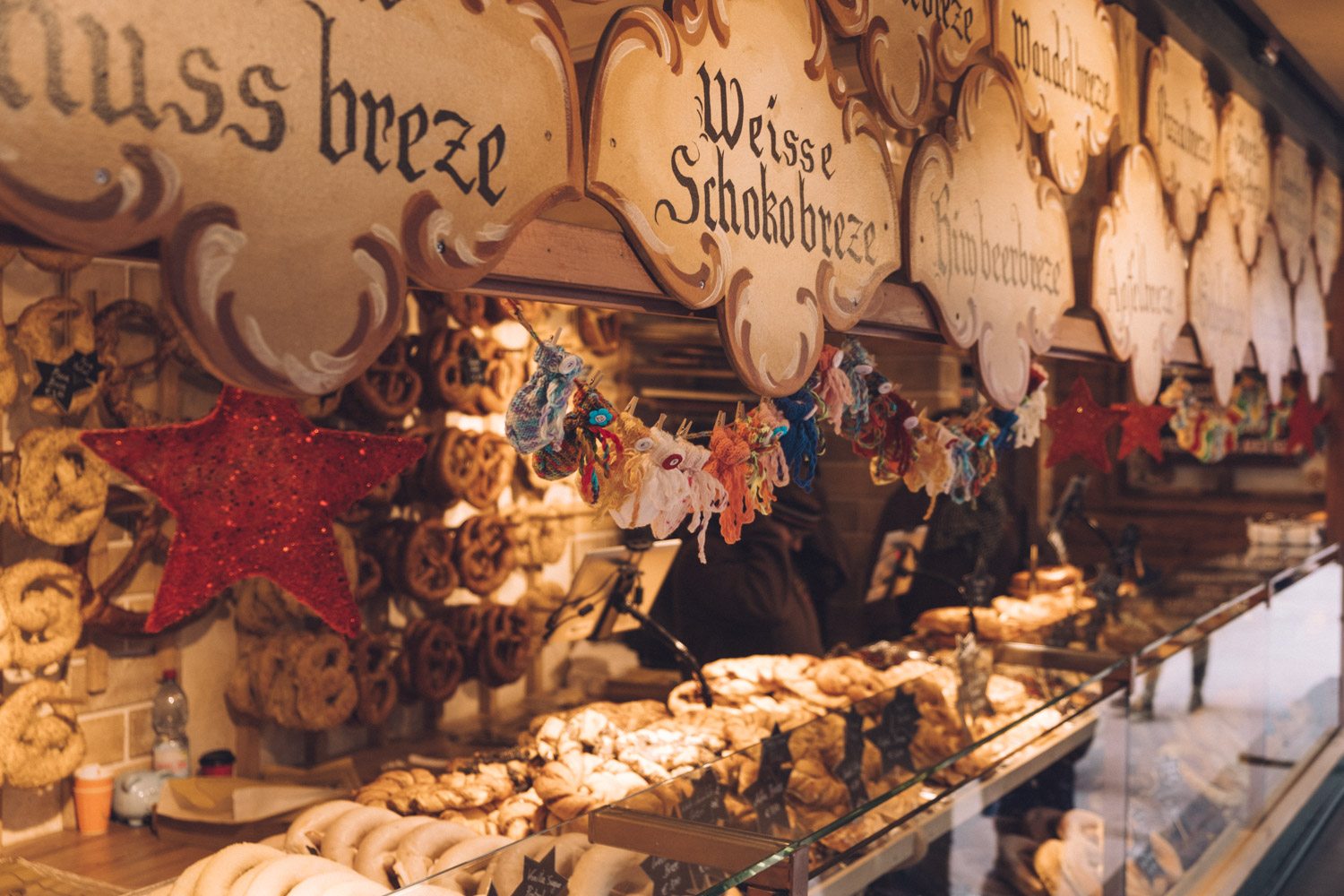 Embrace Traditions
The best part about spending Christmas in Europe is that each country has its own unique Christmas traditions. In France, they have the Le Reveillon de Noel, a Christmas Eve feast.
In the Czech Republic, the children leave their shoes out on the doorstep for St. Nicholas, and in the morning they wake up to treats in their shoes. At 4:00 PM on Christmas Eve in Austria, people light up their Christmas trees for the first time and sing carols.
Wherever you decide to go, research the country's Christmas traditions and take part in them as much as possible. You'll learn so much about the local culture, and you might find a new tradition for you and your family back home!

Take a River Cruise
Want to visit multiple countries over the December holidays, but want to avoid spending too much time in airports? Go on a river cruise!
During the Christmas season, you can go on cruises across the Rhine and Danube Rivers. I sailed on Crystal Cruise's Crystal Mozart last year with my boyfriend, Meyer, and loved it!
While onboard, you'll find things like a tree trimming party, Christmas cookies, and treats inside your shoes like those on St. Nicholas Day.
When preparing for a winter river cruise, the biggest thing you want to remember is to pack a lot of warm layers. It can get pretty cold in Europe during the winter, so make the most of your luggage weight limits!

Pack Warm Layers
Winters in Europe are freezing. Temperatures can drop to 0 degrees during the evenings and only rise to 17 degrees during the day in some popular Christmas destinations like Austria and Germany.
Make sure you prepare by packing the warmest clothes you have. If you're unsure what to wear, I've written a complete winter packing guide for Europe that will keep you warm and stylish.
Ideally, you'll want to pack a lot of oversized sweaters, heavy coats, fleece-lined leggings, knit beanies, jeans, wool socks, and boots. If you know it's going to be snowing during most of your trip, opt for snow boots or boots that are going to be water-resistant.
Just remember to leave some space for all the goodies you're going to buy at the Christmas markets!

Book in Advance
Despite the freezing temperatures, winter in Europe is a busy time of year. People from all over the world flock to the continent to experience the quintessential white Christmas.
The downside is that airlines, hotels, and tour operators increase their prices to meet the seasonal demand. If you want to avoid the bump in prices, make sure you book your trip well in advance.
It's also a great time of year to find discounts on group tours. Keep an eye out for deals and don't hesitate to scoop up sales on Christmas market tours!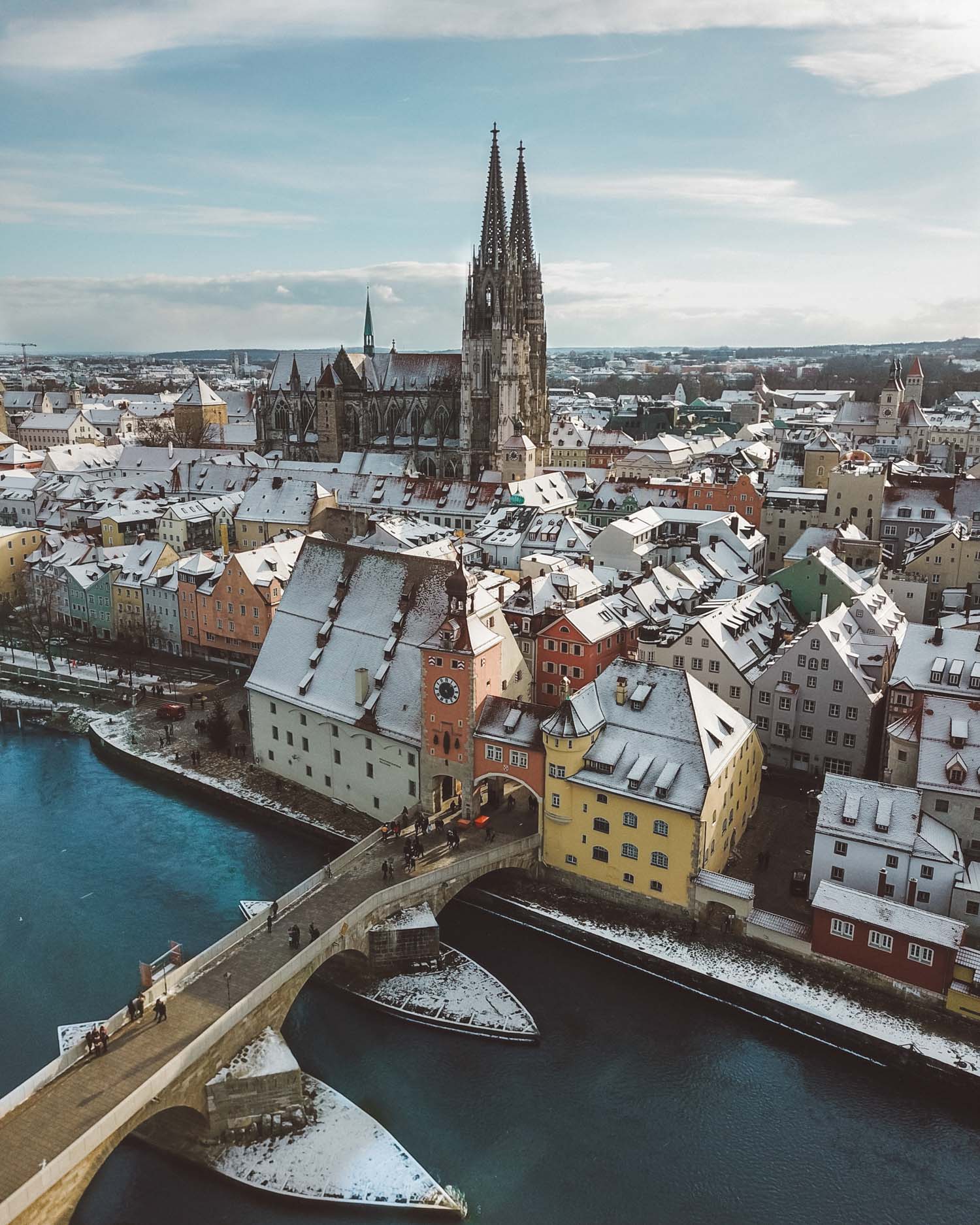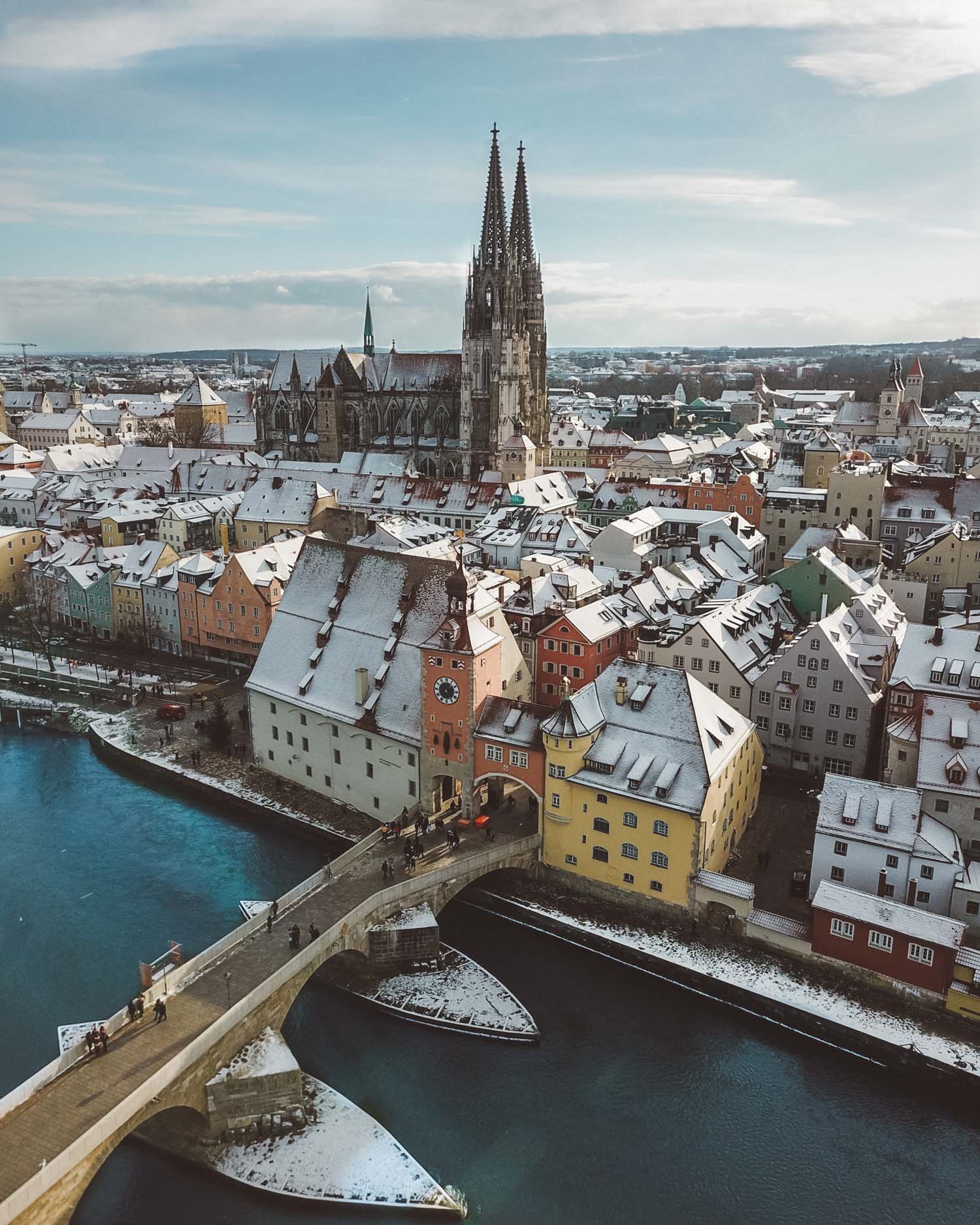 Take Advantage of Daylight
Daylight hours can be quite short during winter in Europe. If you're trying to sightsee as much as possible, try to get up before the sun rises and make the most out of the limited time that you have.
Evenings are quite spectacular too so don't hide away in your hotel room once the sun goes down. You'll miss all the buildings and stalls lit up by rows and rows of twinkling Christmas lights.f

What are some of your top travel tips for Christmas in Europe? Did I leave anything out that you think festive travelers need to know? Share your tips in the comments below!