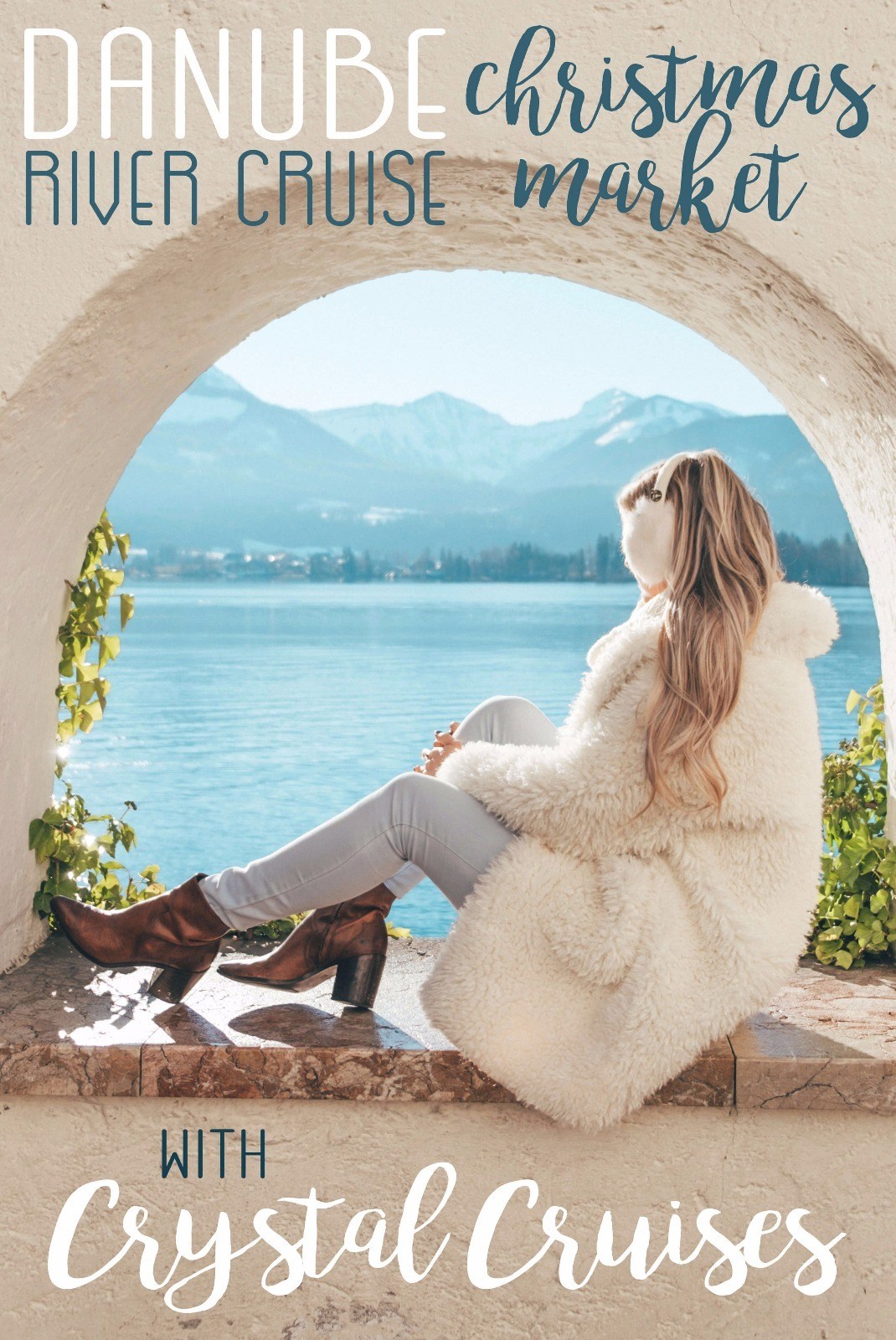 What better place is there in the world to spend Christmas than in Central Europe? Exploring the Christmas markets of Austria, Germany and Slovakia has always been a dream of mine, and it makes for an idyllic destination to enjoy a white Christmas.
Ready to have your breath taken away by the snow-capped mountains and quaint destinations dotting the Danube River? Crystal River Cruises will get you there.
My boyfriend, Meyer, and I spent ten days on the stunning Crystal Mozart and were blown away by the world-class hospitality and service. PLUS, cruising through the European Christmas Markets was a bucket list experience in itself.
Here's what to expect from the Danube Christmas Market River Cruise with Crystal Cruises.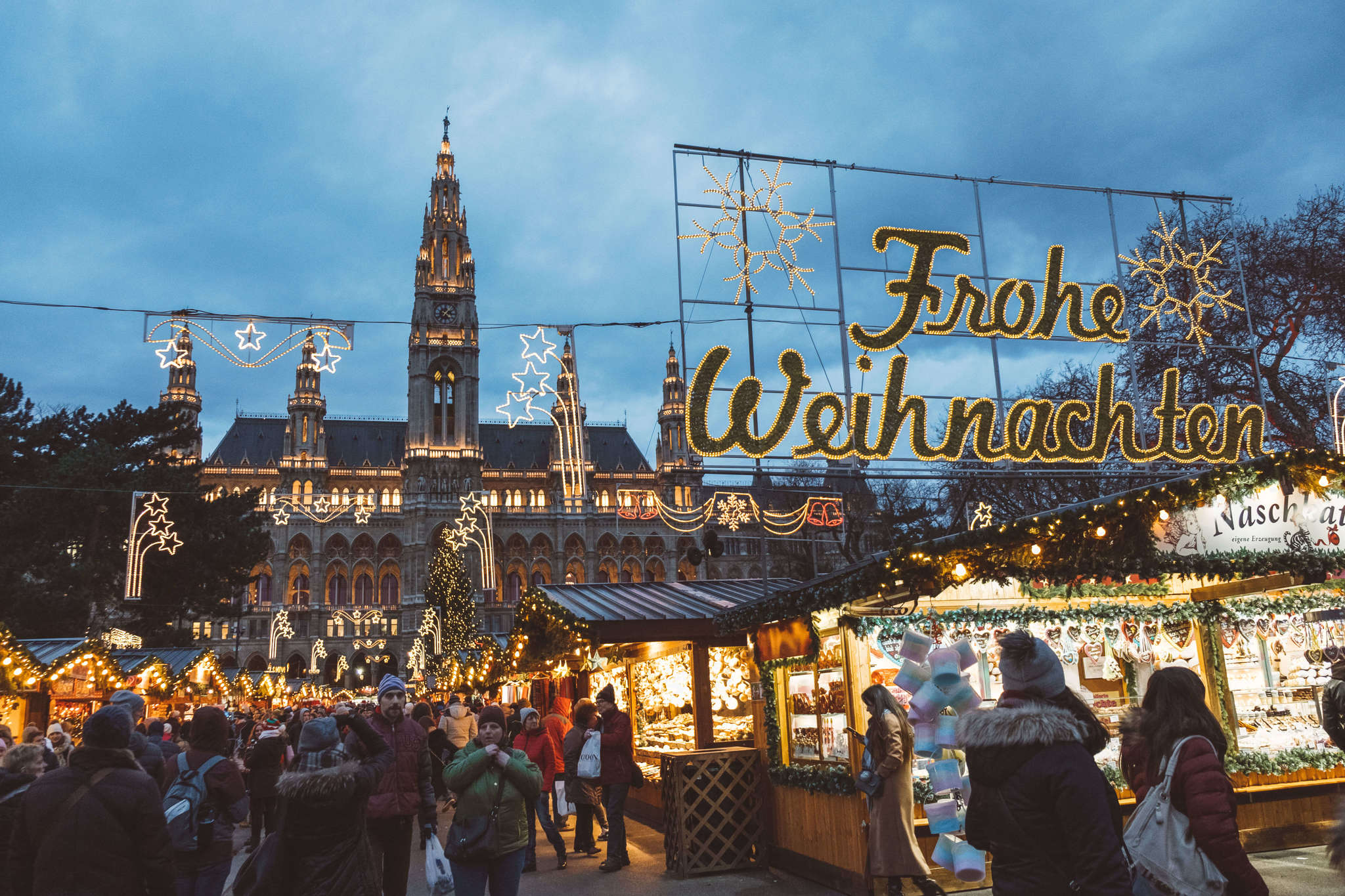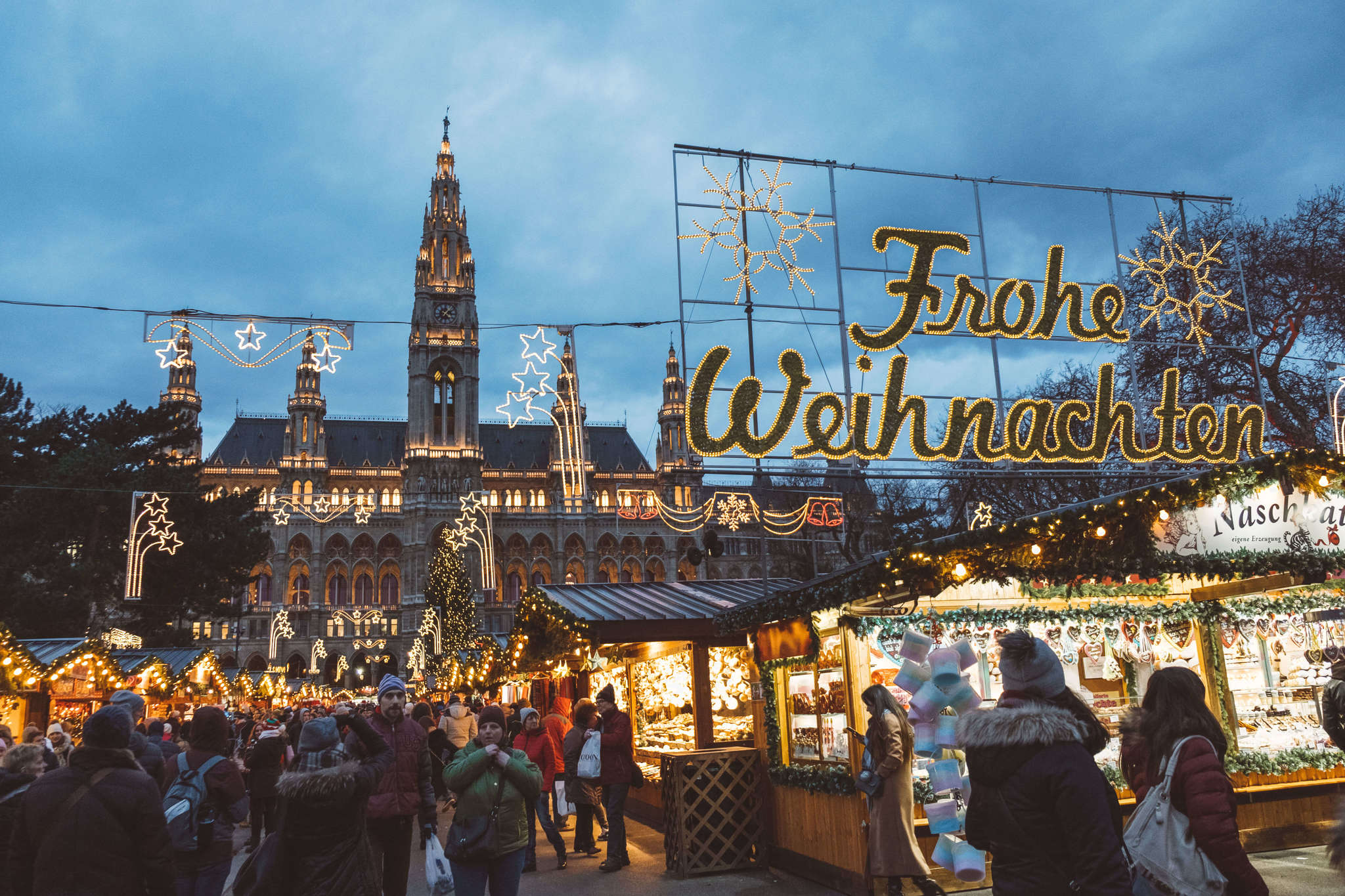 Day One: Vienna, Austria
We were able to board the Crystal Mozart around noon on day one! Upon arrival, we got settled onto the ship, explored a bit, and then jumped on the complimentary shuttle into town to explore Vienna.
We opted for an early night so we could get ready for our upcoming whirlwind adventure!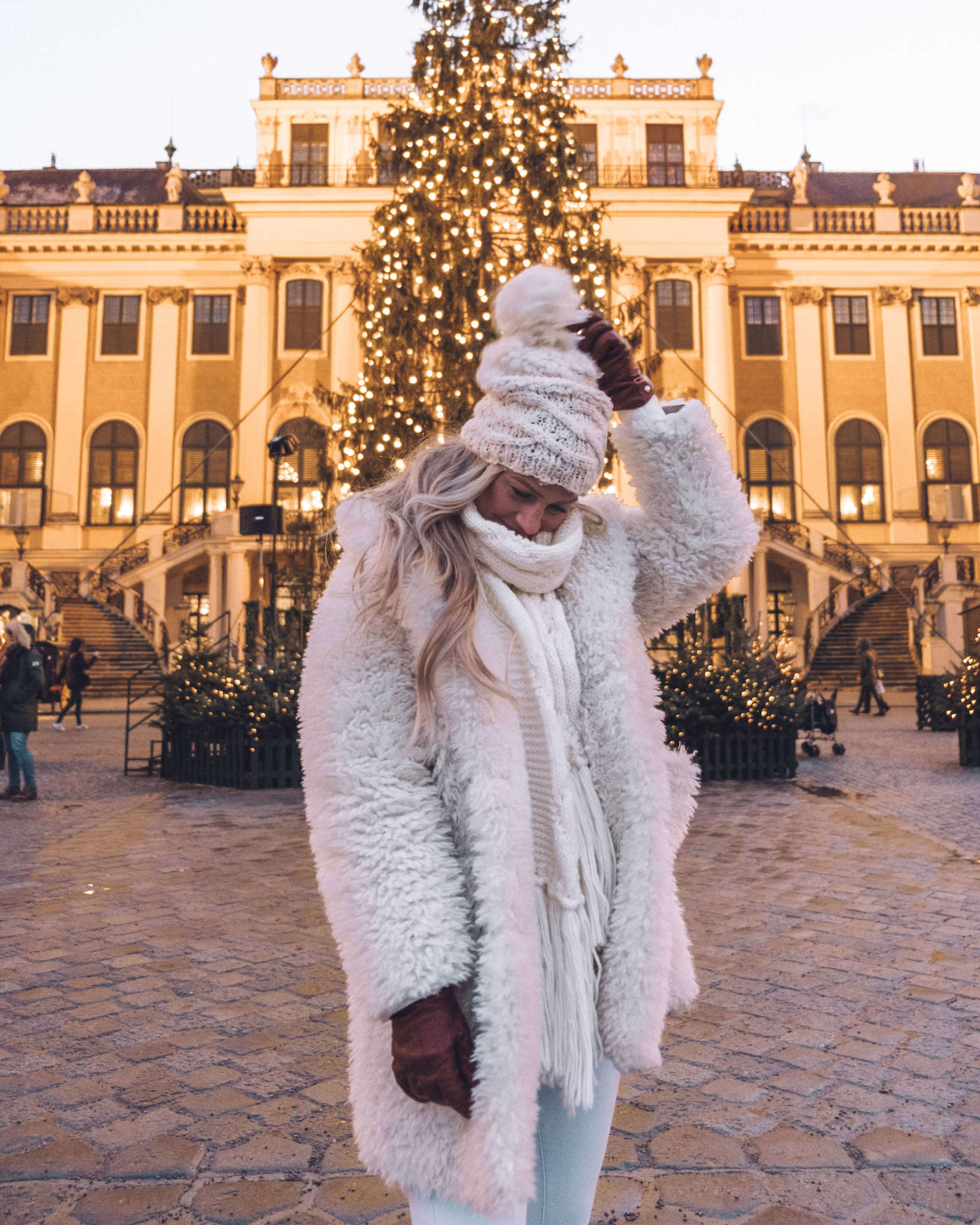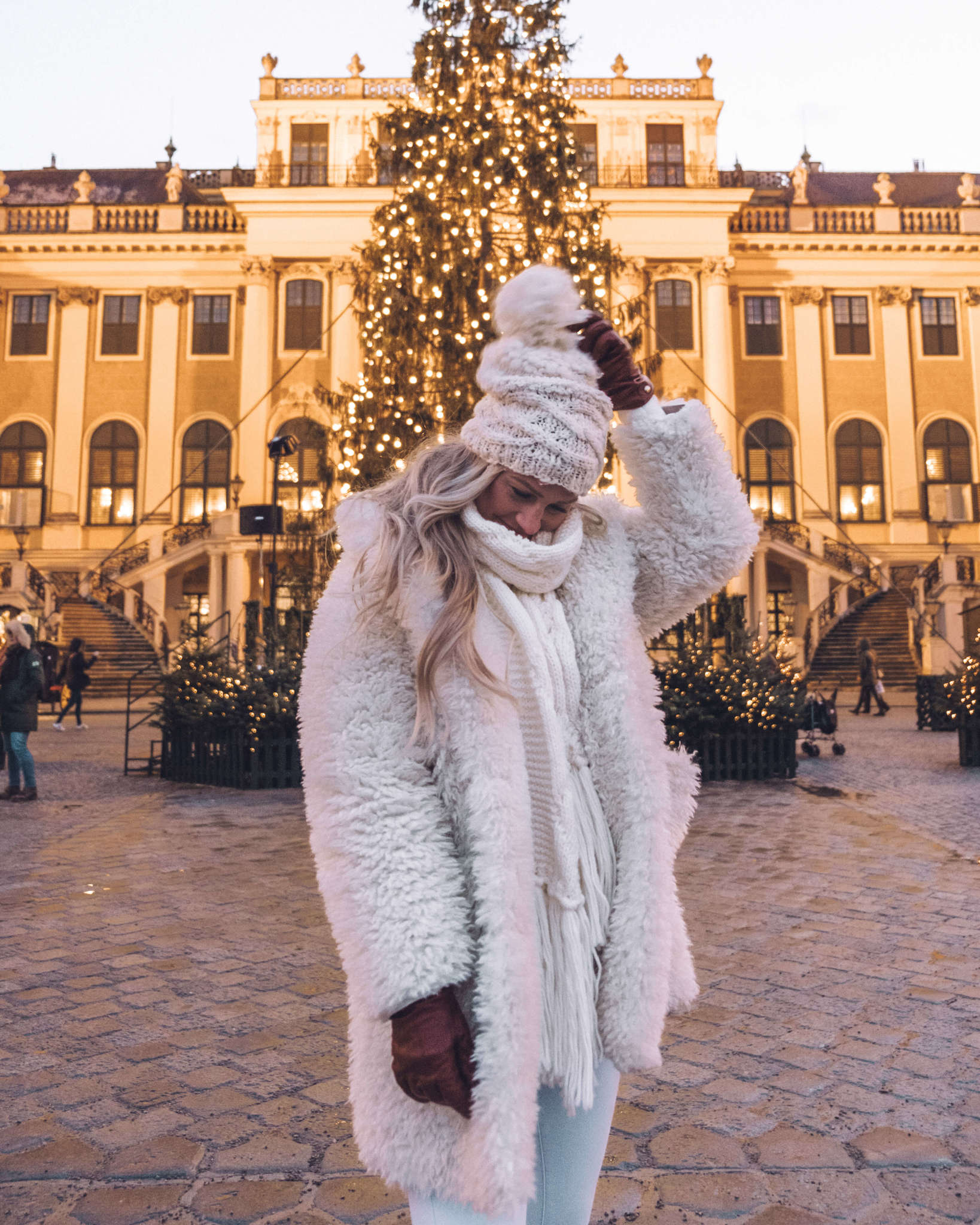 Day Two: Vienna, Austria
We spent the first morning out exploring the city. The Imperial Schönbrunn Palace and Christmas Market were the highlights of the day.
The market outside the palace was one of my favorites! It was a picture-perfect introduction to Christmas markets and ended up being one of my favorite spots that we visited during the entire journey.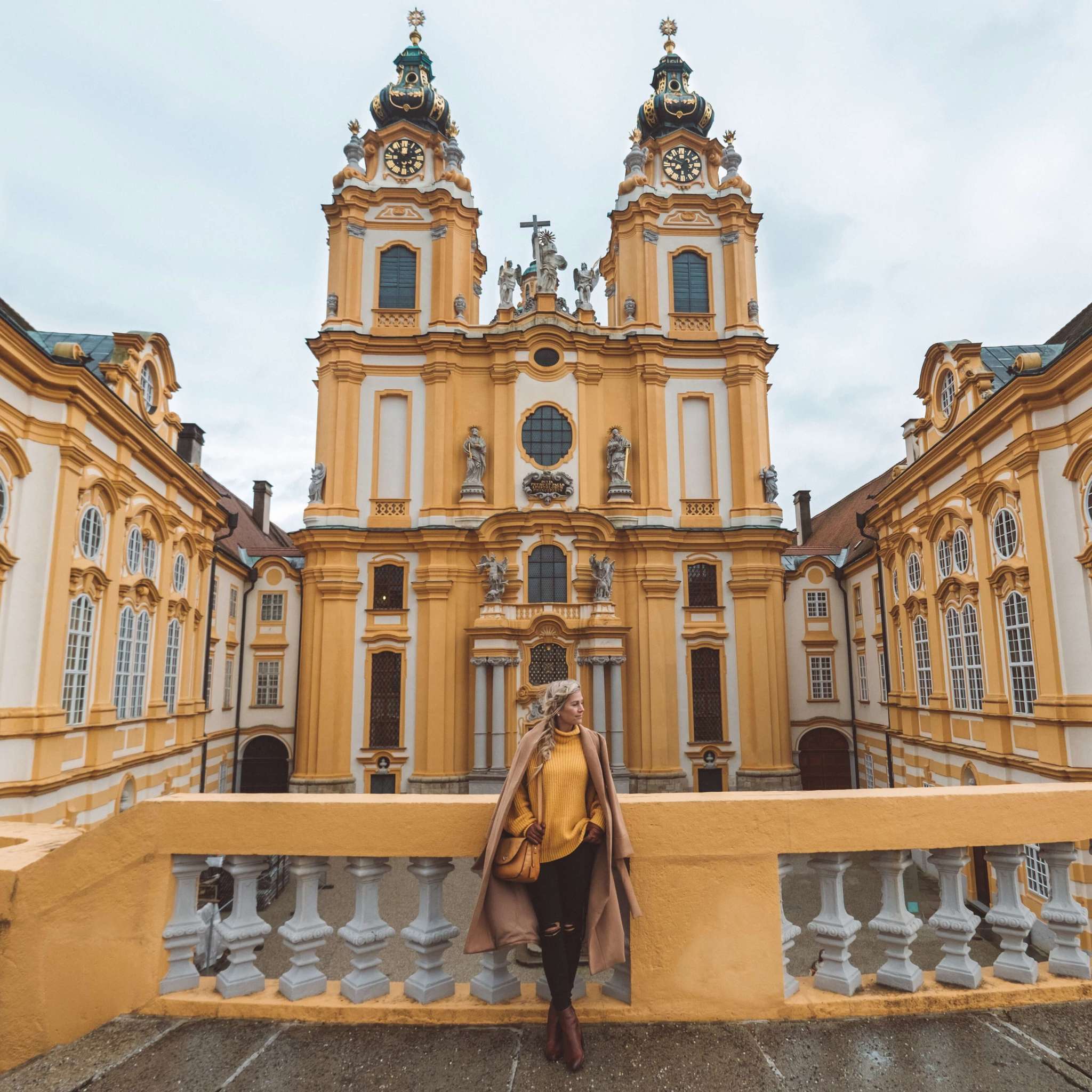 Day Three: Melk, Austria
Our morning started on a cruise through the Wachau Valley and we arrived late morning in Melk. This was such a charming region. As we went through the valley, I tuned my listening device in, provided by the cruise, to hear about all of the sights we were passing by.
This region is famous for its Baroque architecture. We explored the Melk Abbey, and it was truly remarkable. The library was incredible, though, sadly, there was a strict "no photos" policy, but we did get some great shots from outside.
Be sure to keep your eyes peeled for the Schönbühel Castle!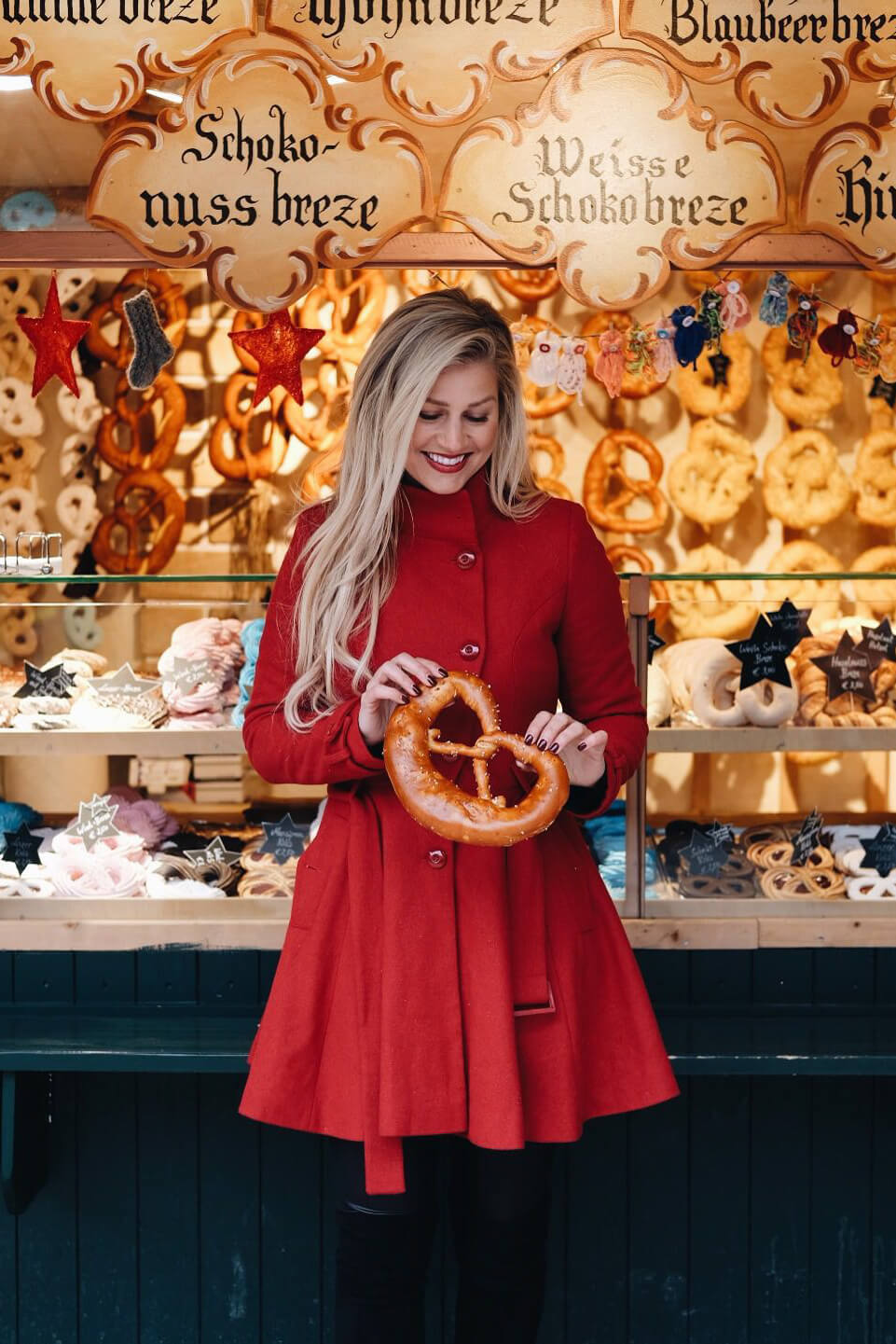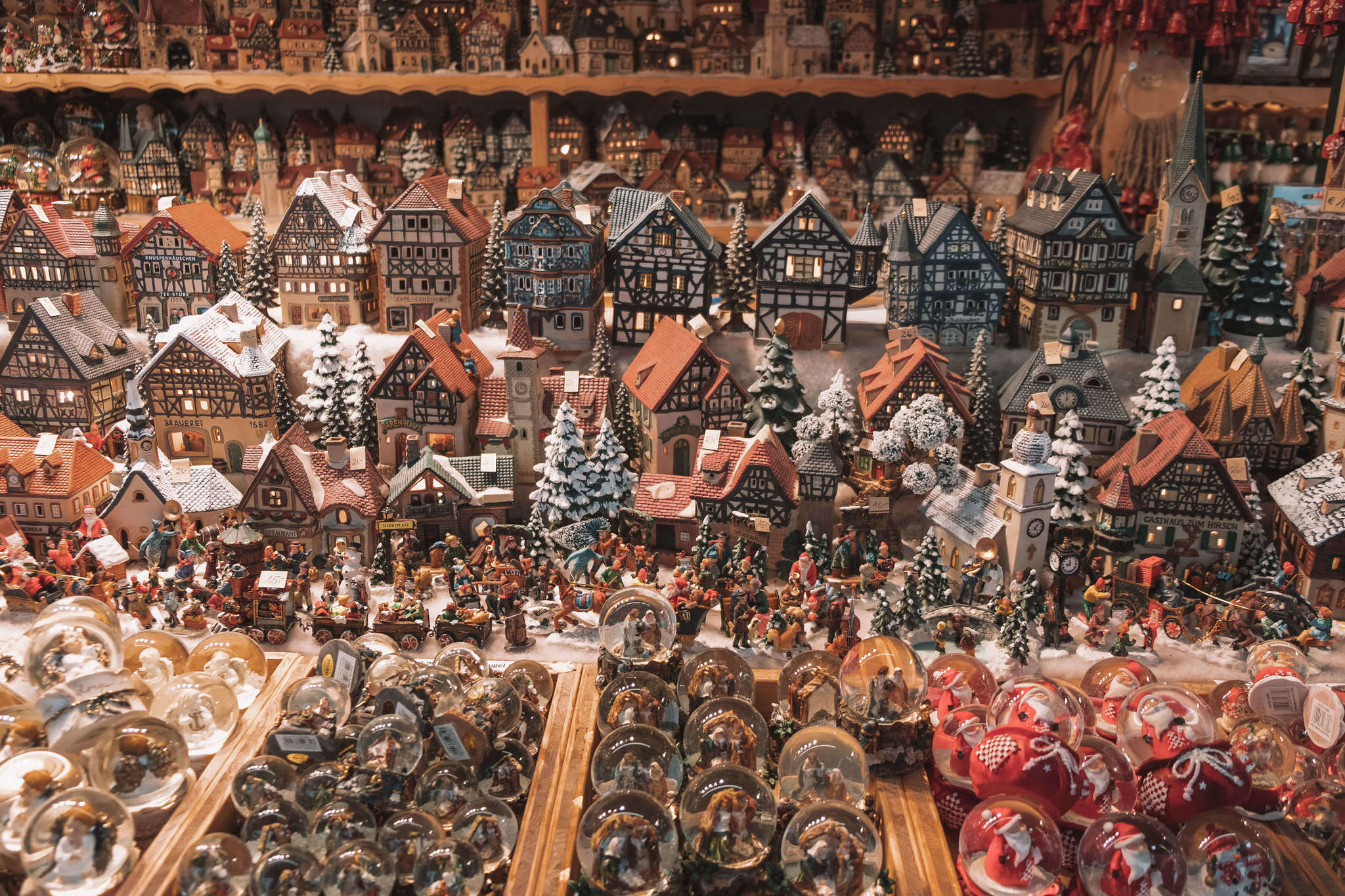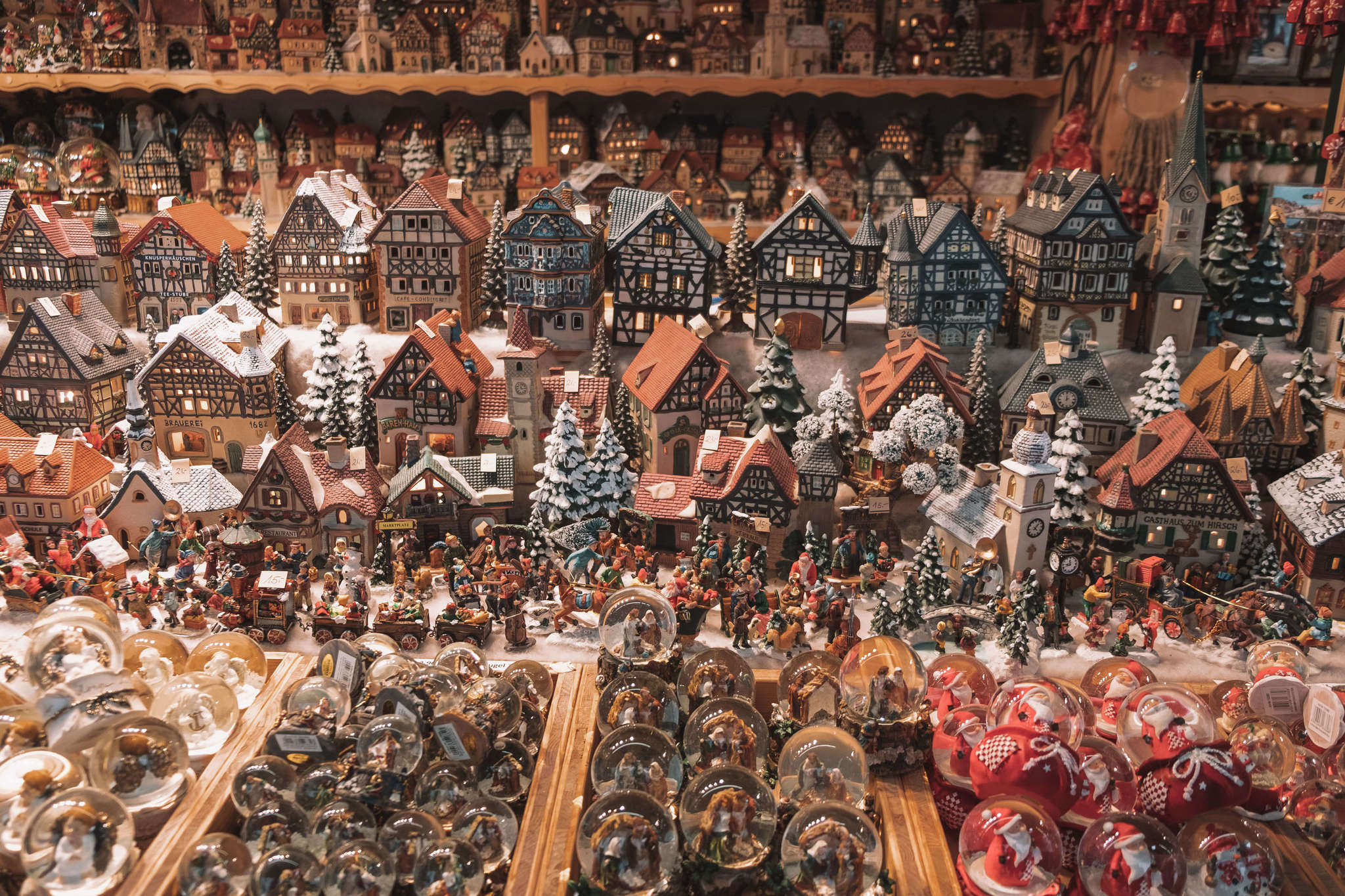 Day Four: Salzburg, Austria
Our scheduled itinerary in Linz offered a full-day trip to Salzburg. We took the full-day trip around Salzburg's Christmas Markets.
We opted out of the tour of Hellbrunn Palace, but we heard it was beautiful and I would recommend checking it out. After returning to the ship, you'll be docked within walking distance to the Linz Christmas Market.
It's right on the river, so it's easy to get to and in its prime in the evening.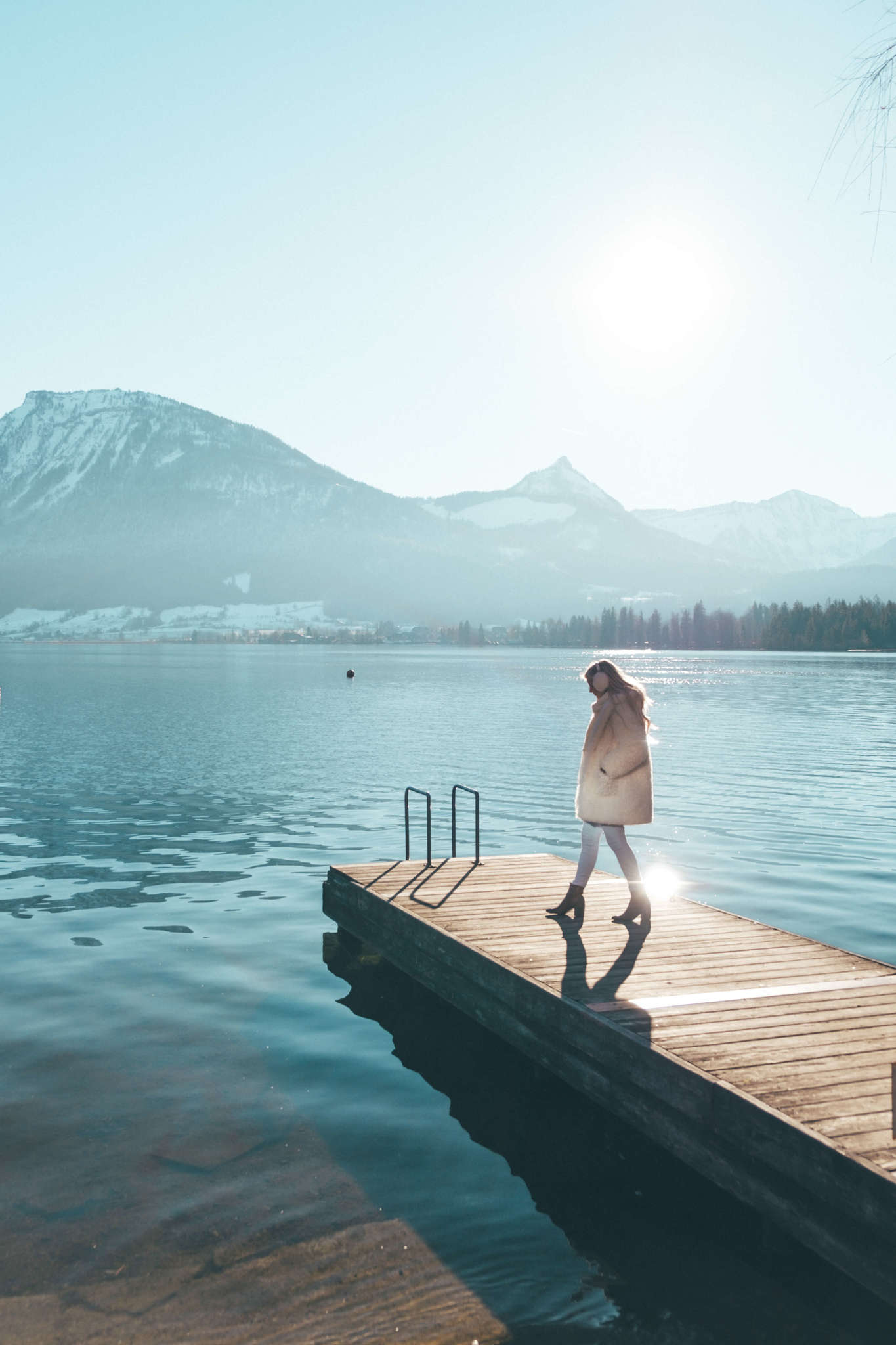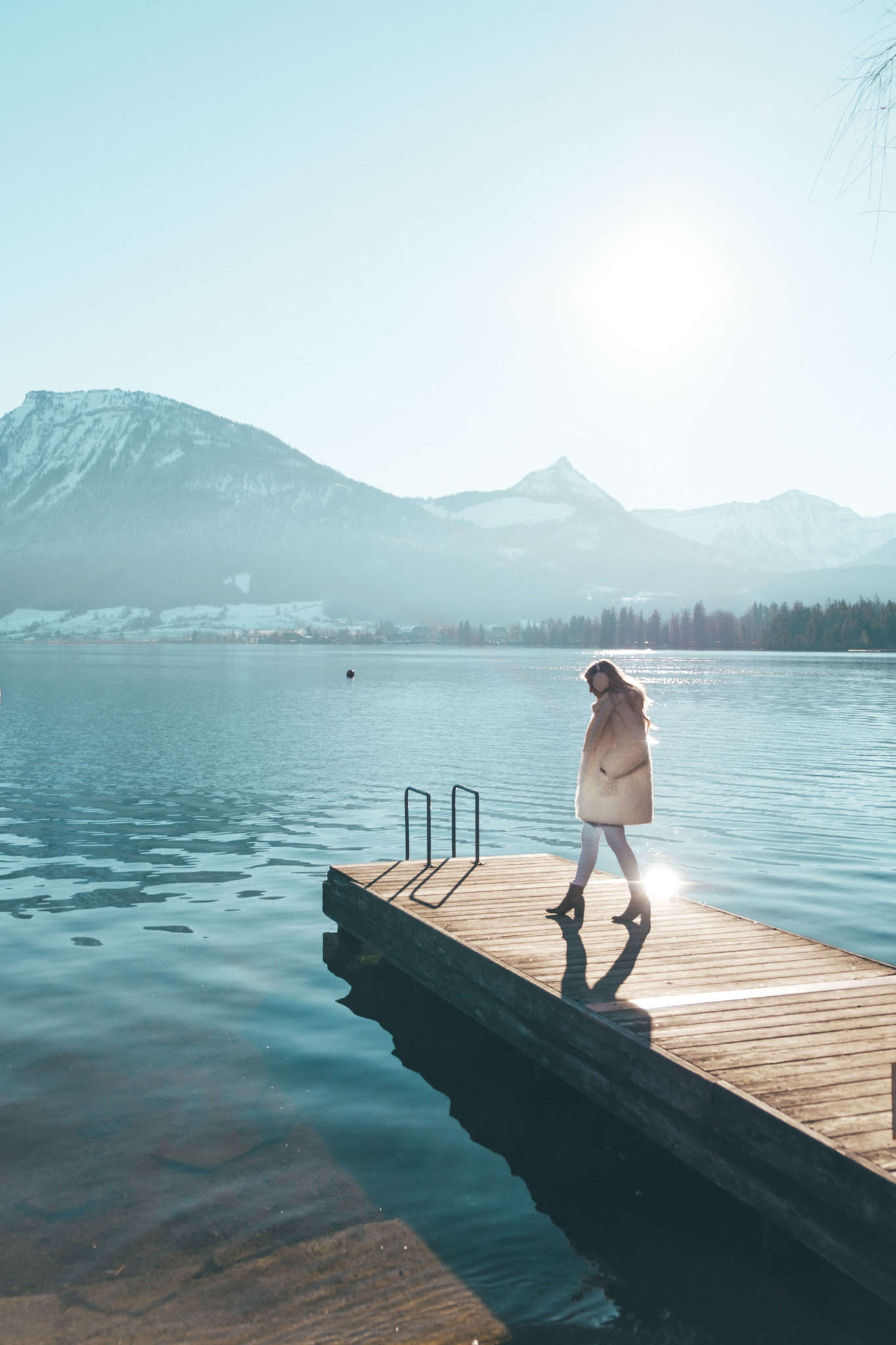 Day Five: Austria's Lake District
The next morning we took another full-day trip to explore the "traditional Christmas" scene of St. Gilgen and St. Wolfgang in Austria's Lake District. This was one of my favorite adventures on the cruise.
St. Gilgen is straight out of a storybook, and you get lots of time to explore the lovely St. Wolfgang. Both towns have incredible markets and great photo ops on the lake with views of snow-capped mountains in the background.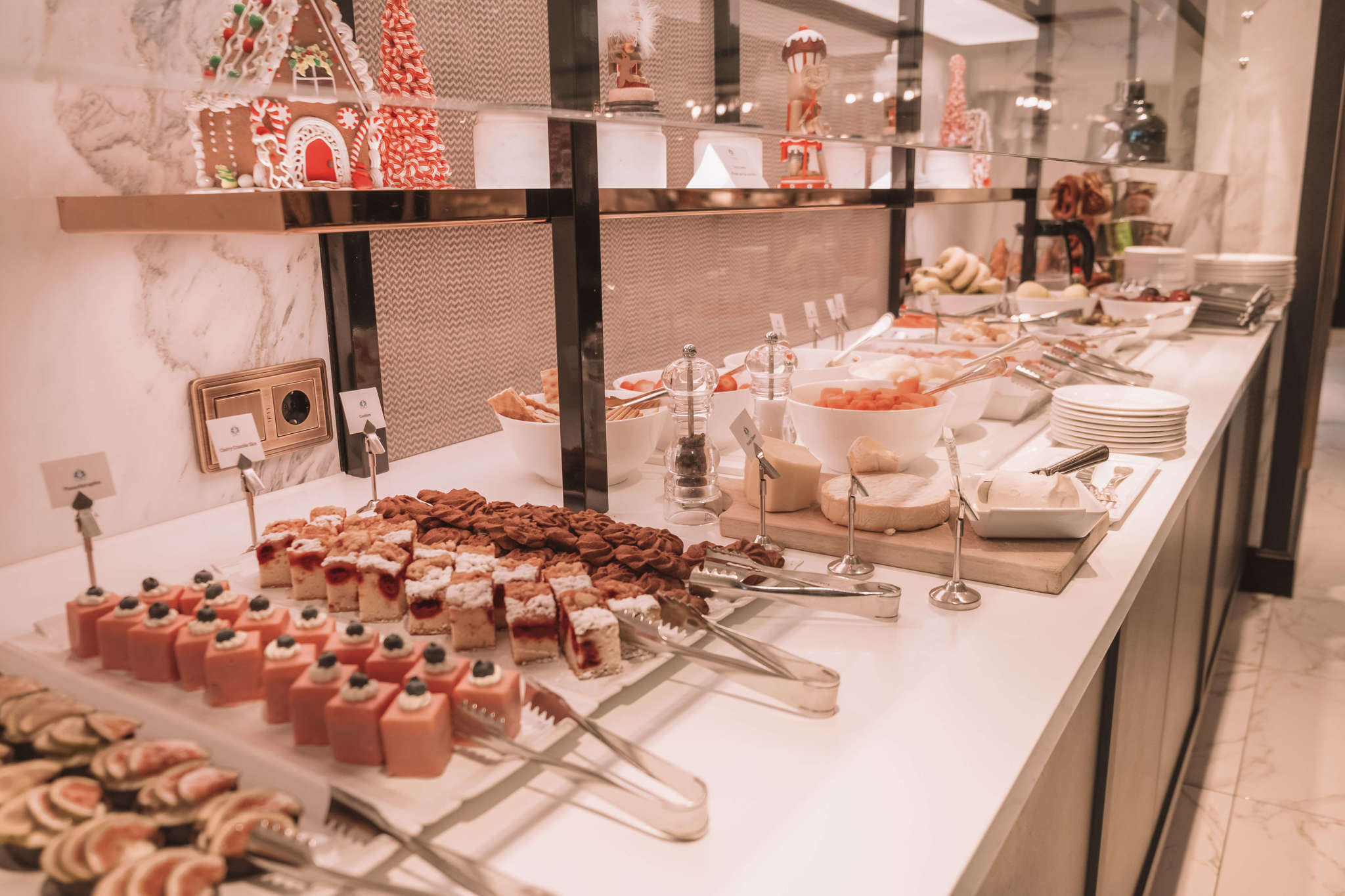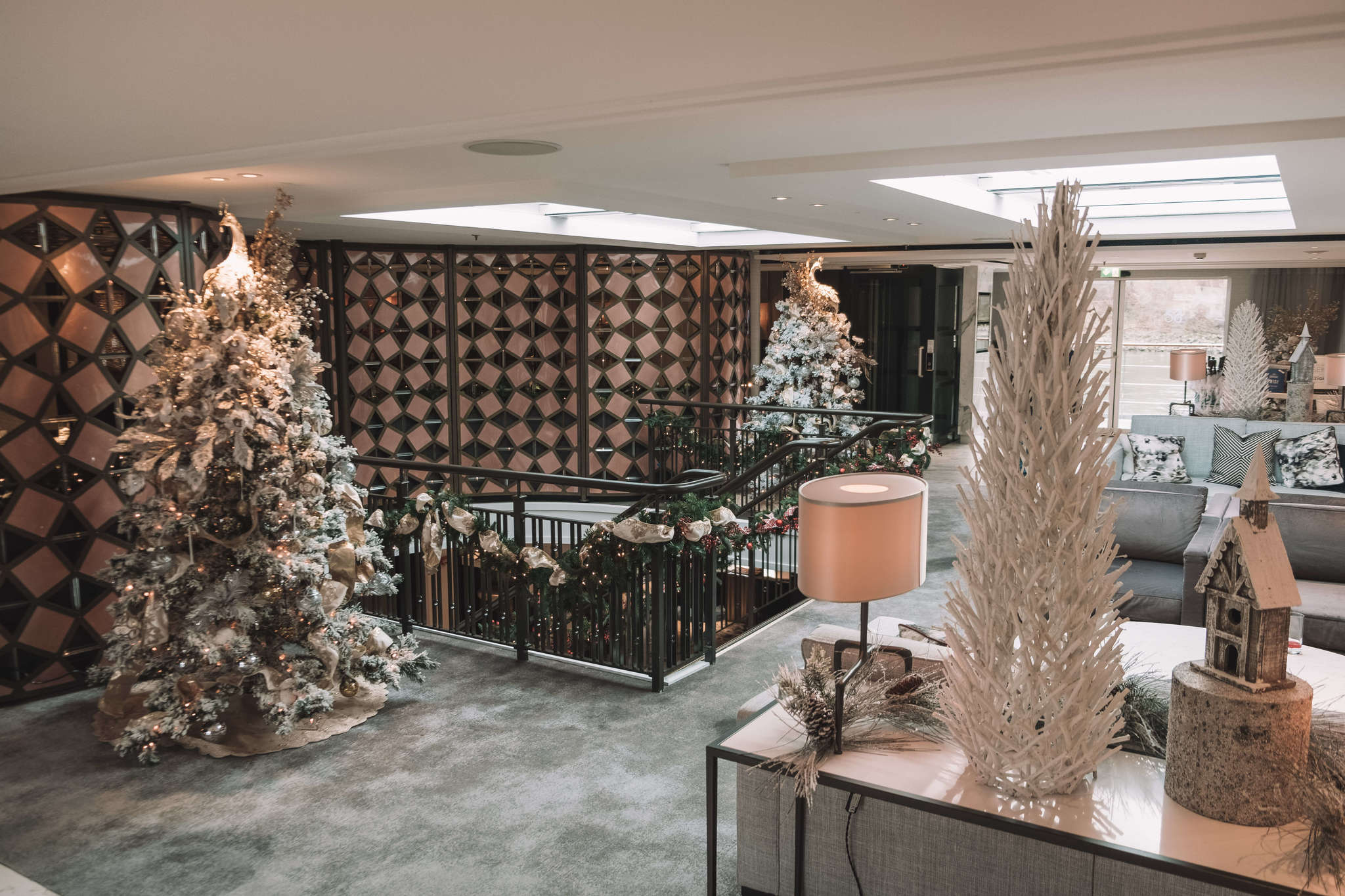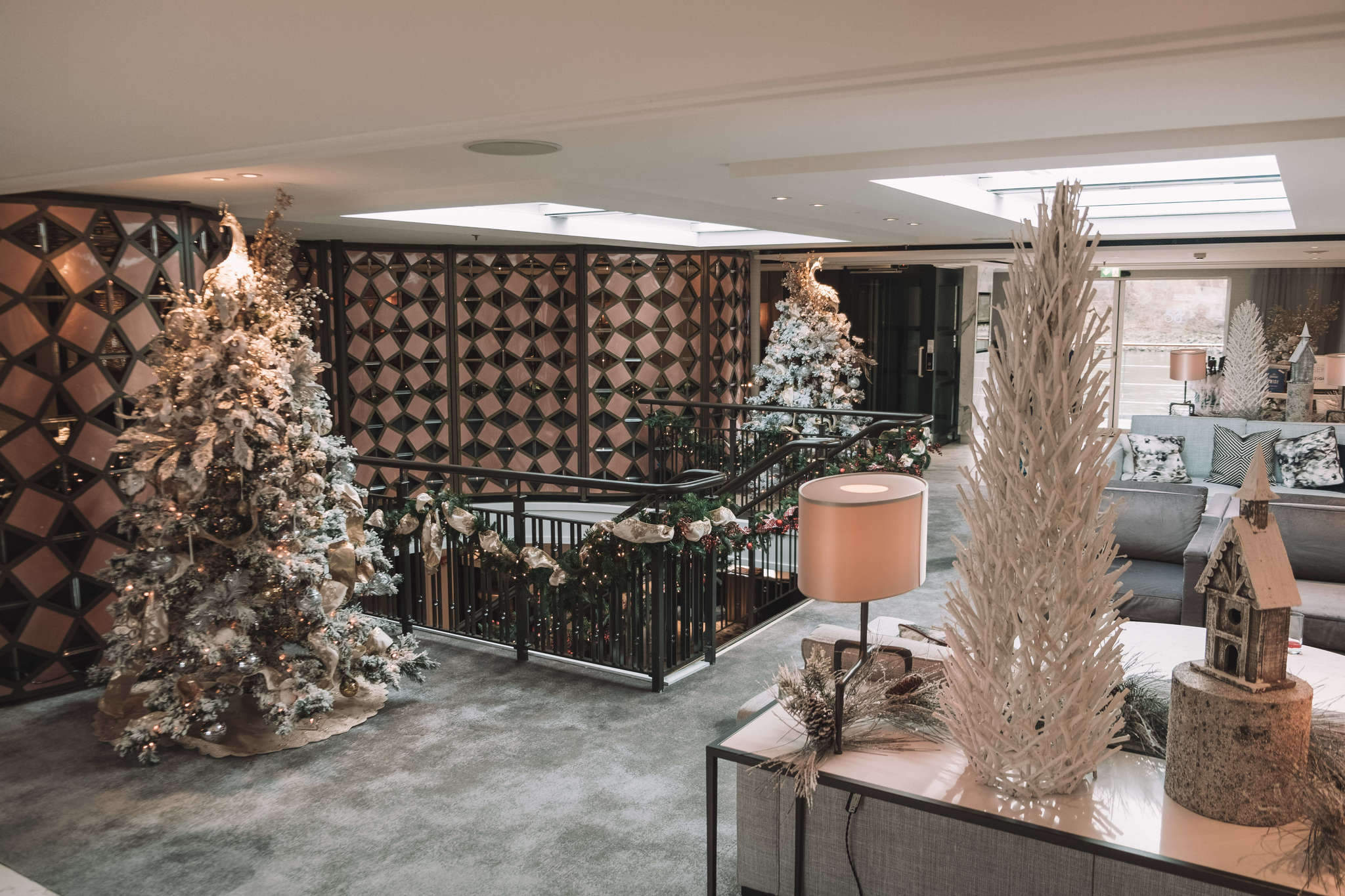 Day Six: Passau, Germany
We had such a hard time deciding what to do on this day! Our excursion options for this day were a Munich full-day tour, a Passau walking tour, a snow show hike, or both of the latter two. We decided not to do Munich — everyone said it was awesome, but it was a four-hour drive back from Munich to the ship.
Ultimately, my boyfriend did the Passau Walking Tour & Christmas Market, while I stayed behind on the ship. It ended up pouring the entire day, and it made for a challenging day to be out and about.
We had planned to do the Bavarian Snowshoe Hike when he got back, but assumed that we didn't have enough warm clothes, so we ended up skipping it.
This was yet another regret! We heard from other guests that it was absolutely fabulous.
If you decide to skip Munich and do the snowshoeing, know that the company provides boots that go over your shoes, though packing snow boots are a great idea if you can squeeze them into your bag.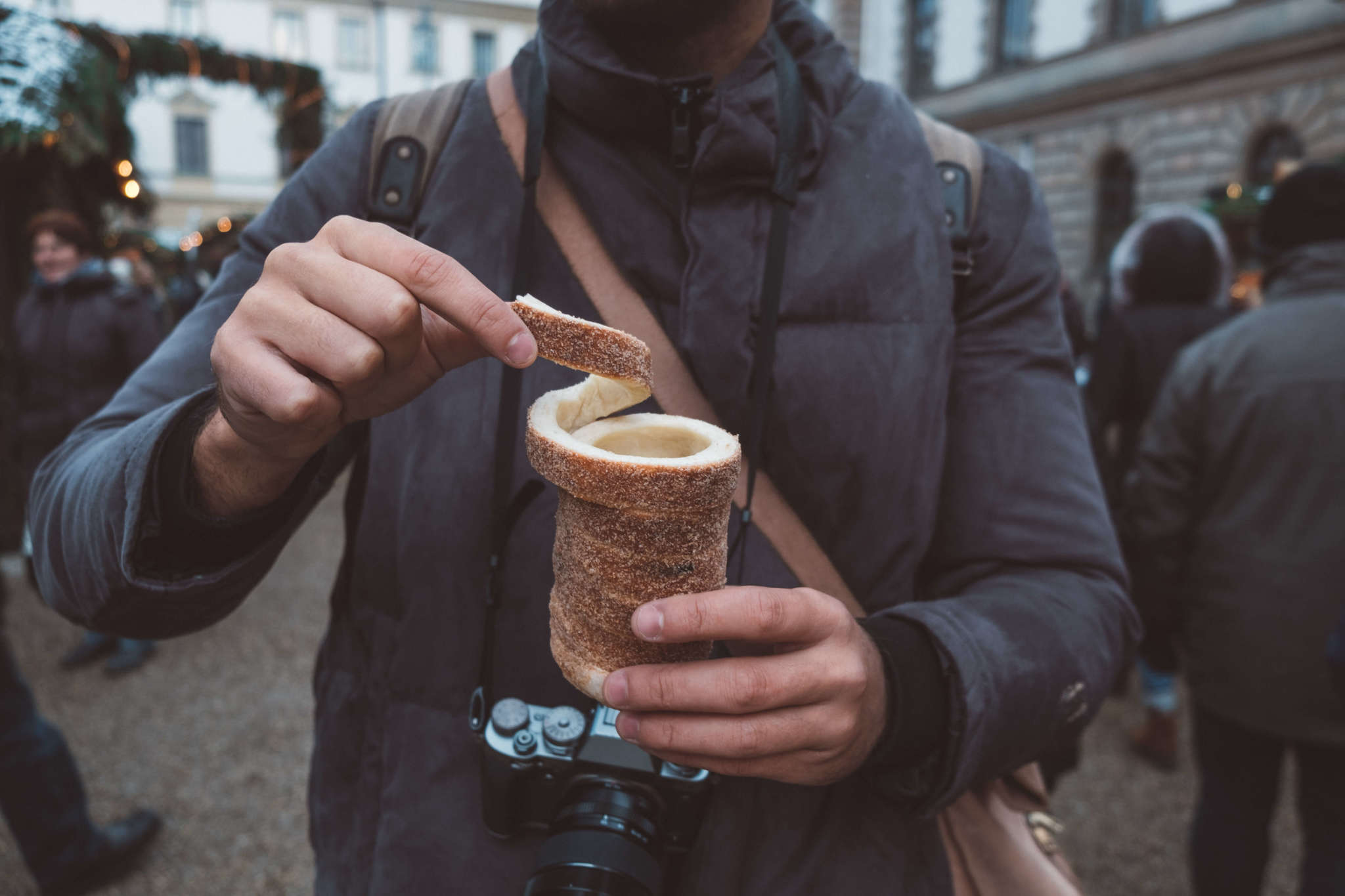 Day Seven: Regensburg, Germany
The day trip to Regensburg was definitely my favorite day. It is such a stunning town, and we got the whole day to explore on our own. We saw the main old town, then met back up with a guide to visit the "most romantic Christmas market".
Located at the doorstep of a German princess's house, this market completely exceeded my expectations. We enjoyed lots of roasted chestnuts, gingerbread and mulled wine (famously known as glühwein in Germany).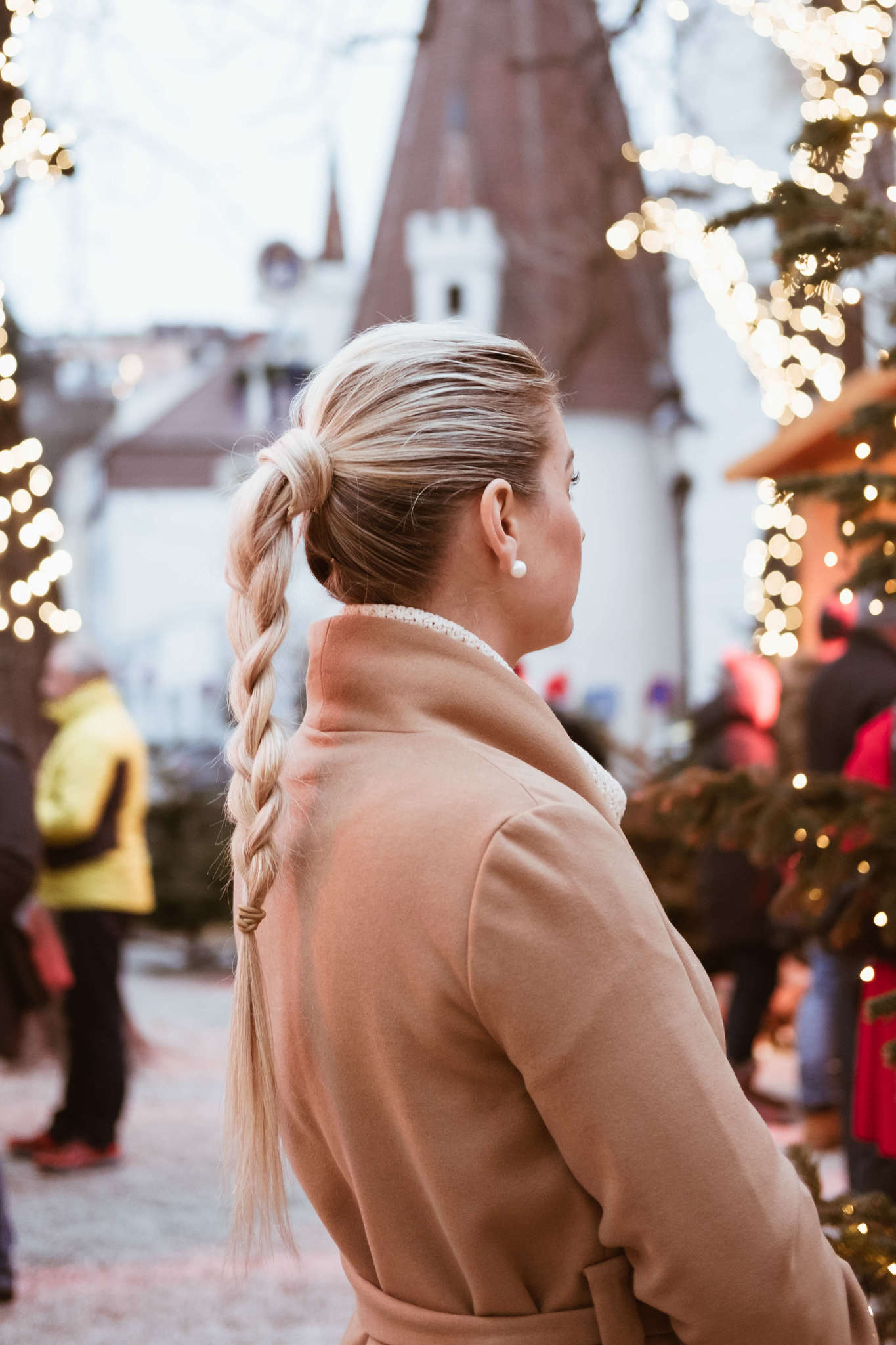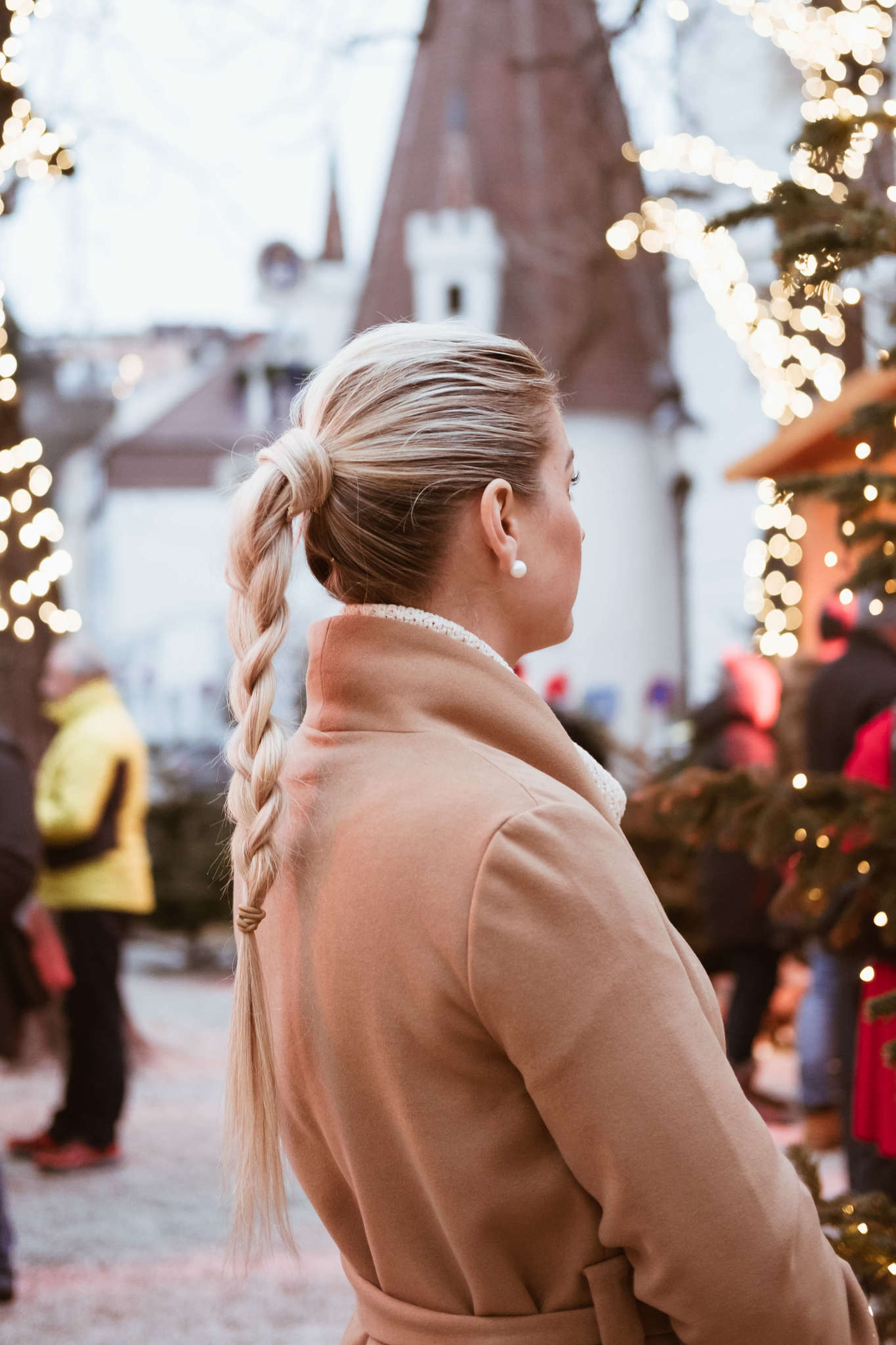 Day Eight: Krems, Austria
Krem is known as the pearl of Wachau Valley and rightfully so. It's rich in history and beautiful sights.
We arrived on a Sunday, which means that pretty much everything in Central Europe is closed. Krems is a really sleepy town, and I'd suggest a solo tour rather than going for the Krems Highlights & Christmas Market excursion.

Day Nine: Bratislava, Slovakia
After so many walking tours, it was nice to have a morning on board to just chill and soak in the five-star experience. We arrived to Bratislava at noon.
We took the Panoramic Bratislava & Christmas Market tour and really loved the old town of Bratislava. It's home to remarkable architecture.
Not to mention, the Christmas market had TONS of food — much more than other markets we'd seen in Austria and Germany.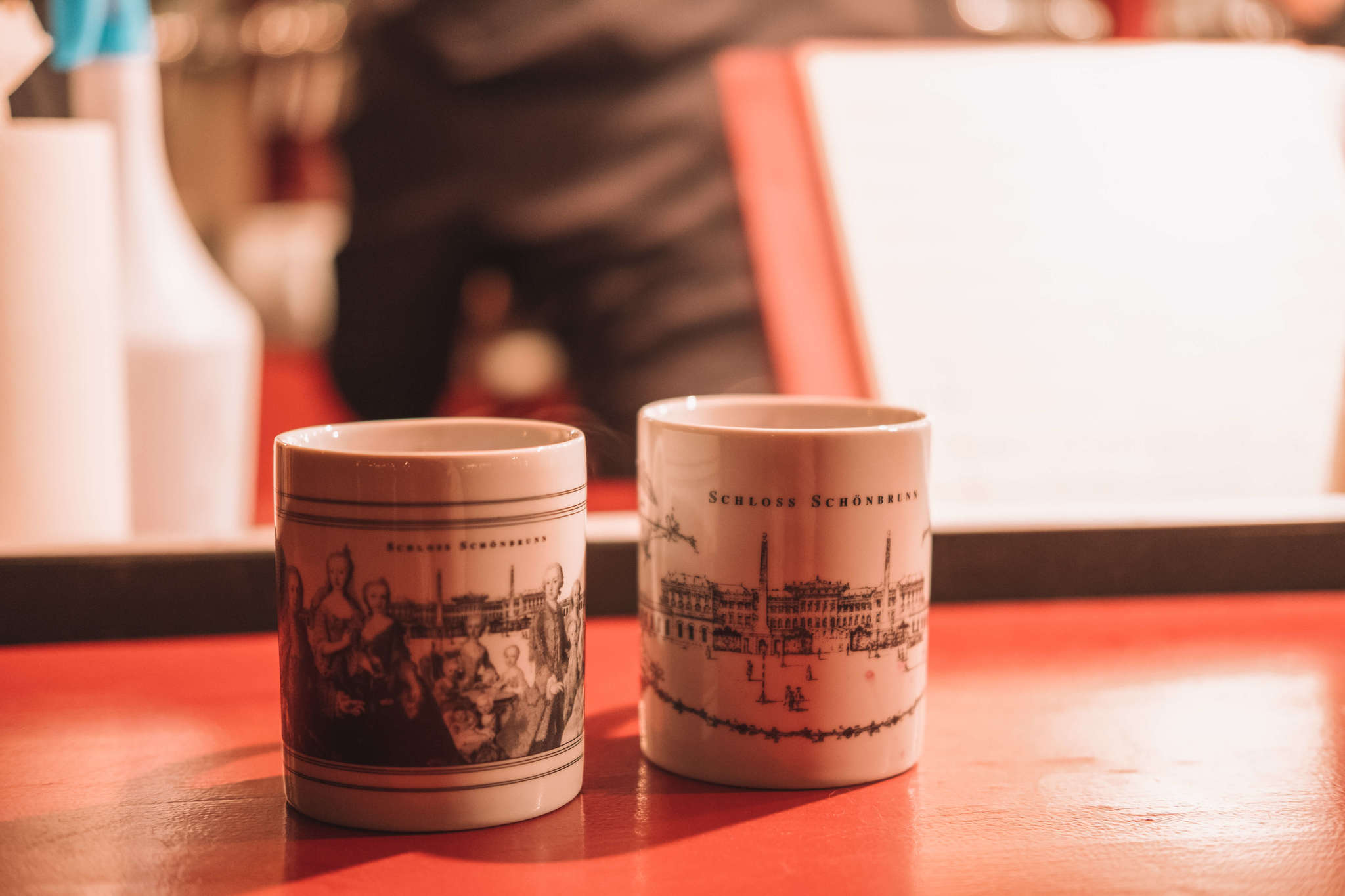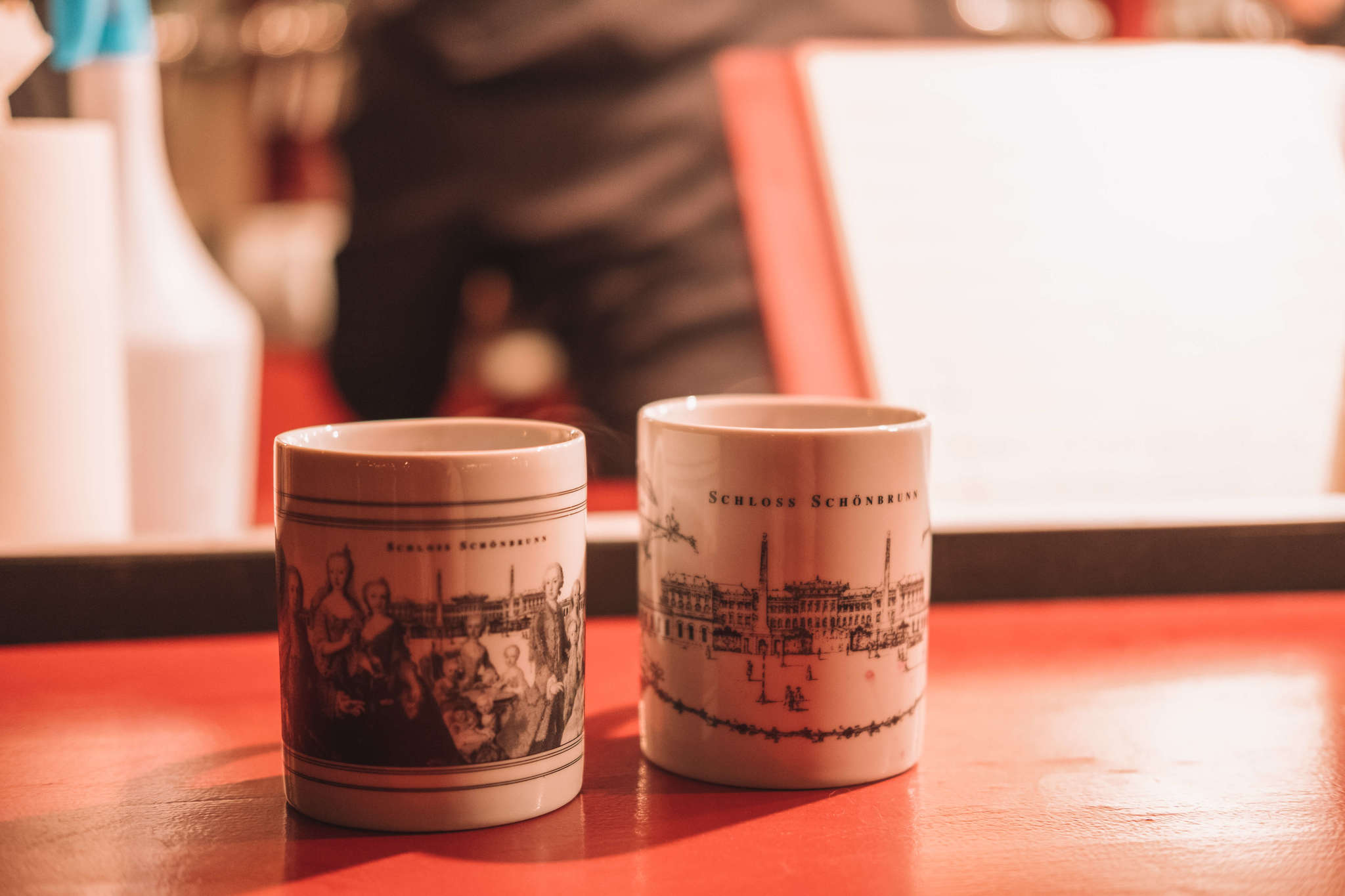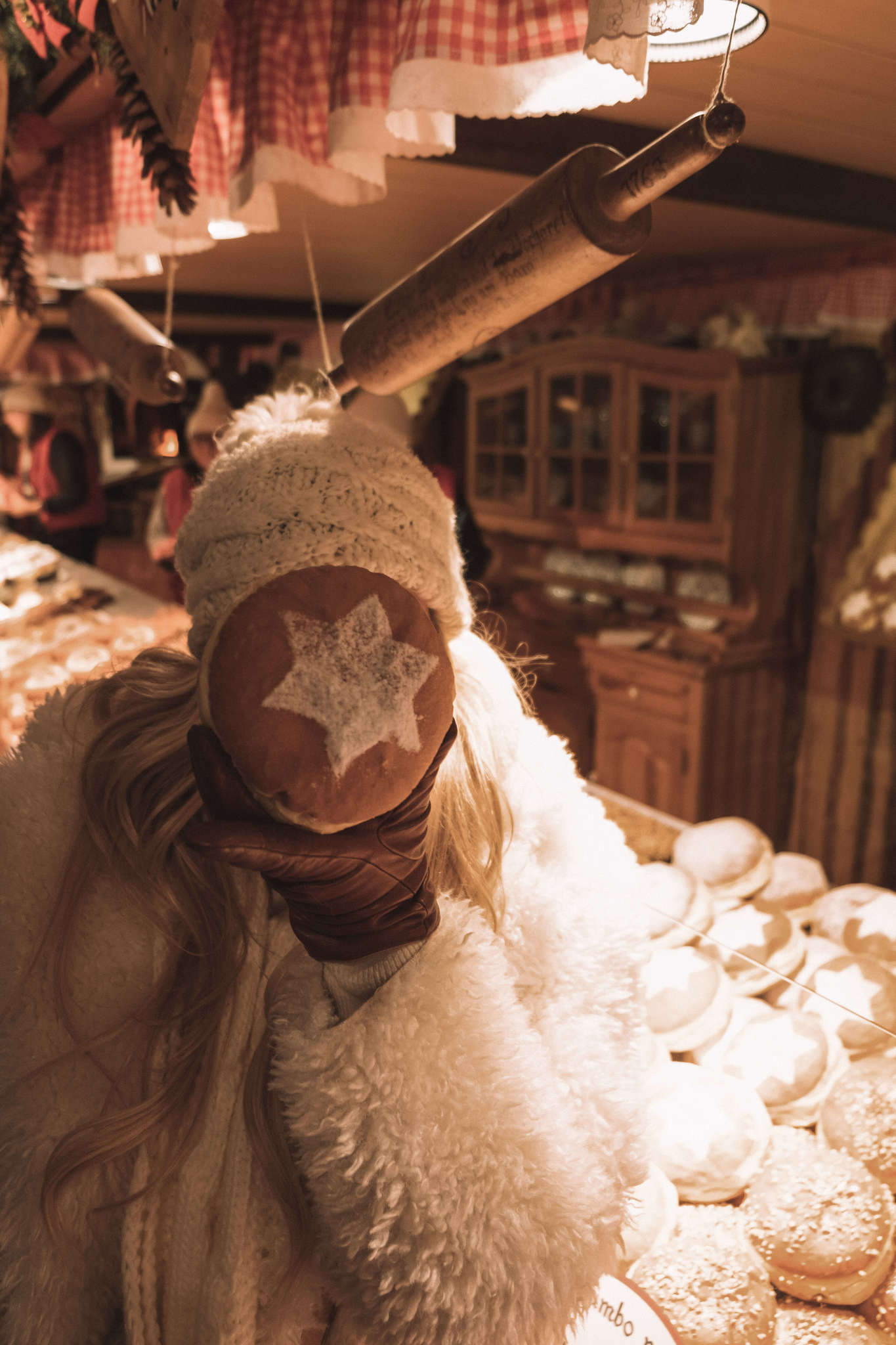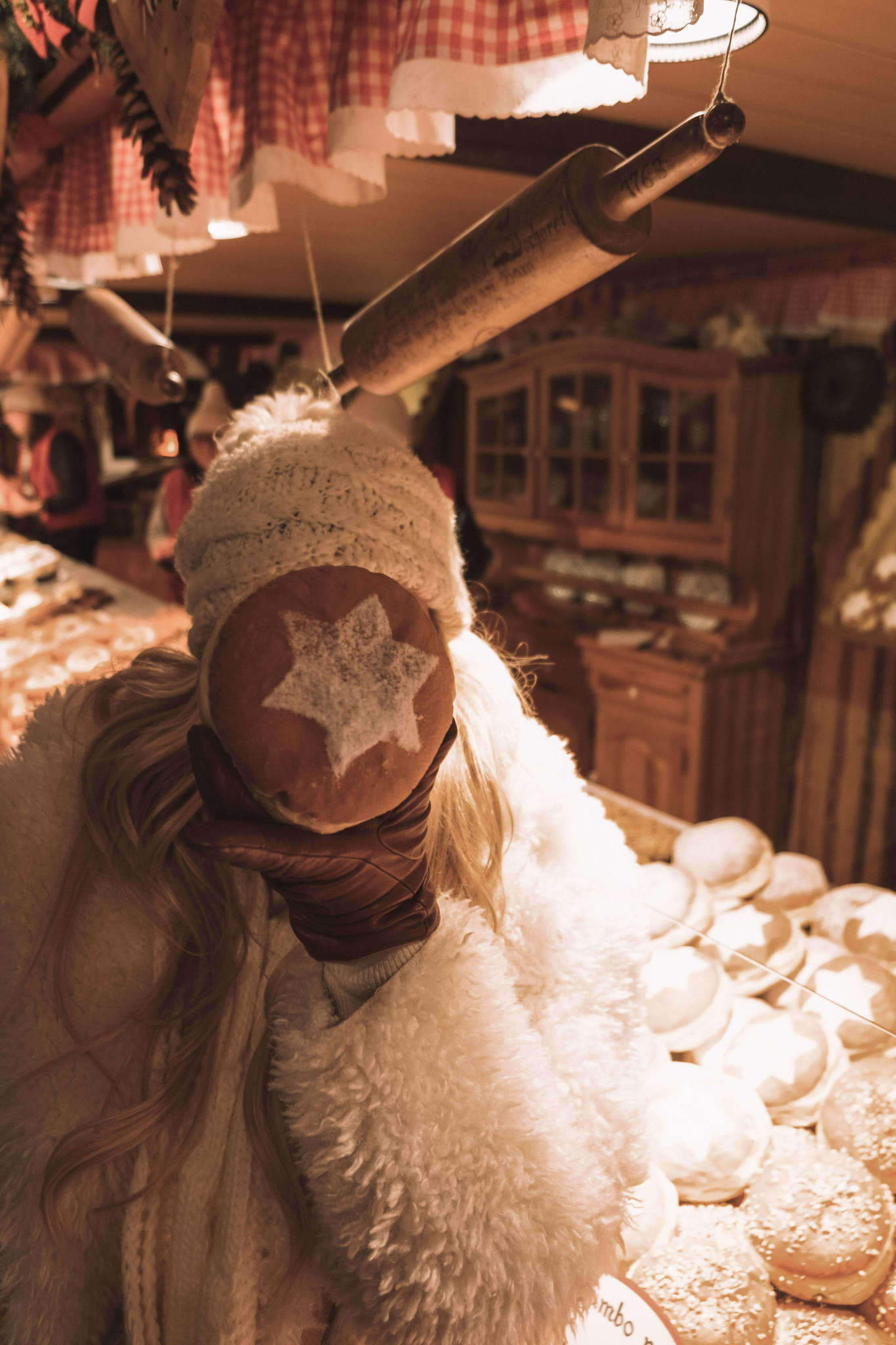 Day Ten: Vienna, Austria
We returned to Vienna and spent the whole day on our own walking to iconic spots like the Cafe Central and the most popular Christmas Market in Vienna, Christkindlmarkt Rathausplatz.
Our cruise ended with a special Michelin dinner which was included in all 2017 bookings (double check your 2018 bookings to confirm yours)!
Honestly, we already felt like we had been digging into Michelin quality meals the entire time, but it was a great experience to gather all the other guests together at one massive table to chat and share travel stories.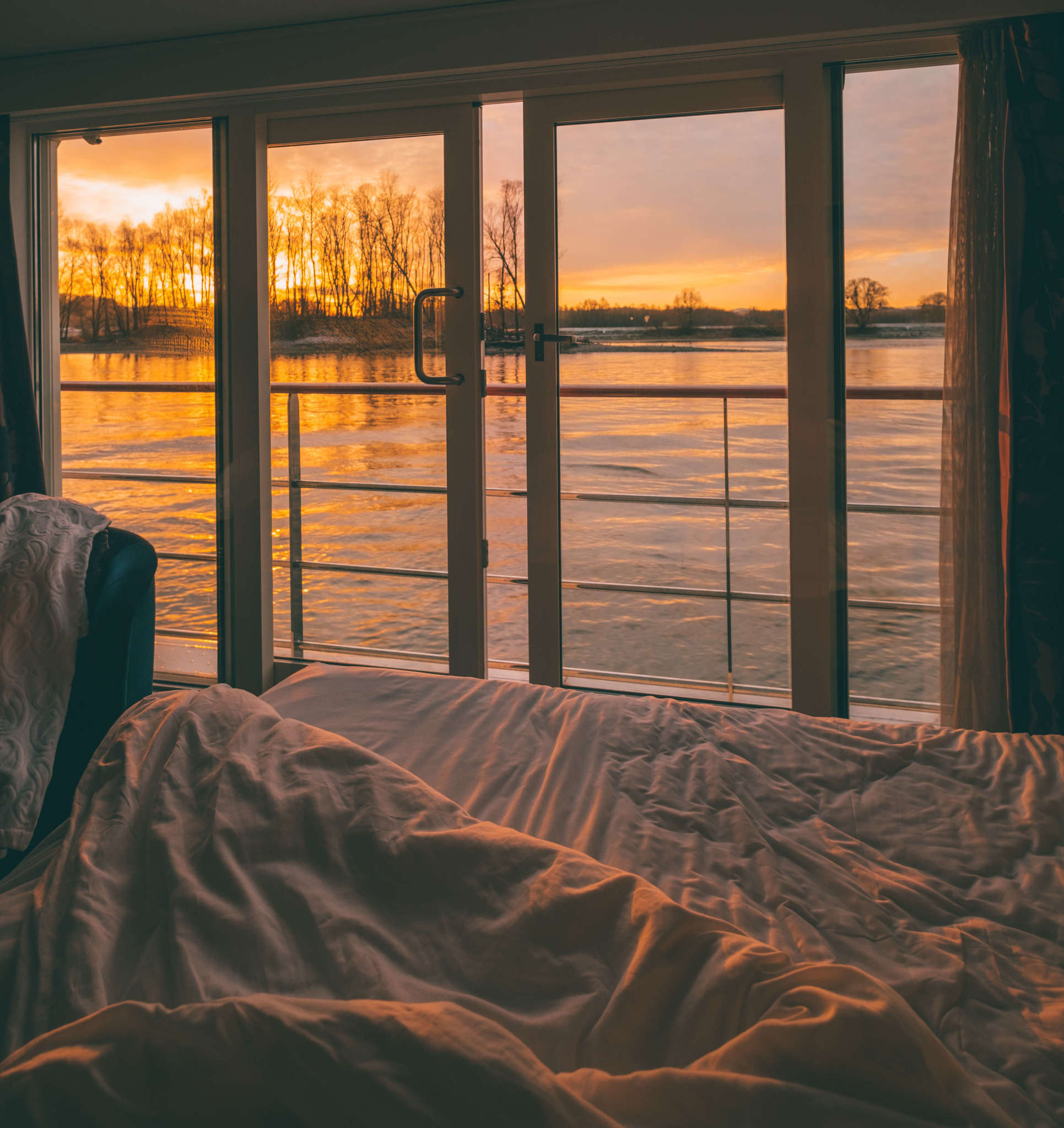 Day Eleven: Departure
We packed up all of our Christmas gifts and market souvenirs, and disembarked the Crystal Mozart late morning.
Crystal River Cruises had another complimentary shuttle back to the airport, so we could haul our souvenirs without any hassle. An absolute life-saver when traveling!
Instead of heading straight home, we decided to extend our trip and head over to explore the city of Budapest! Staying at the incredible The Ritz-Carlton, Budapest, this city quickly became one of my all-time favorite European destinations.
All photos edited with TBA Presets!

Thanks to Crystal Cruises for hosting me during my stay. As always, thoughts and opinions expressed here are entirely my own.