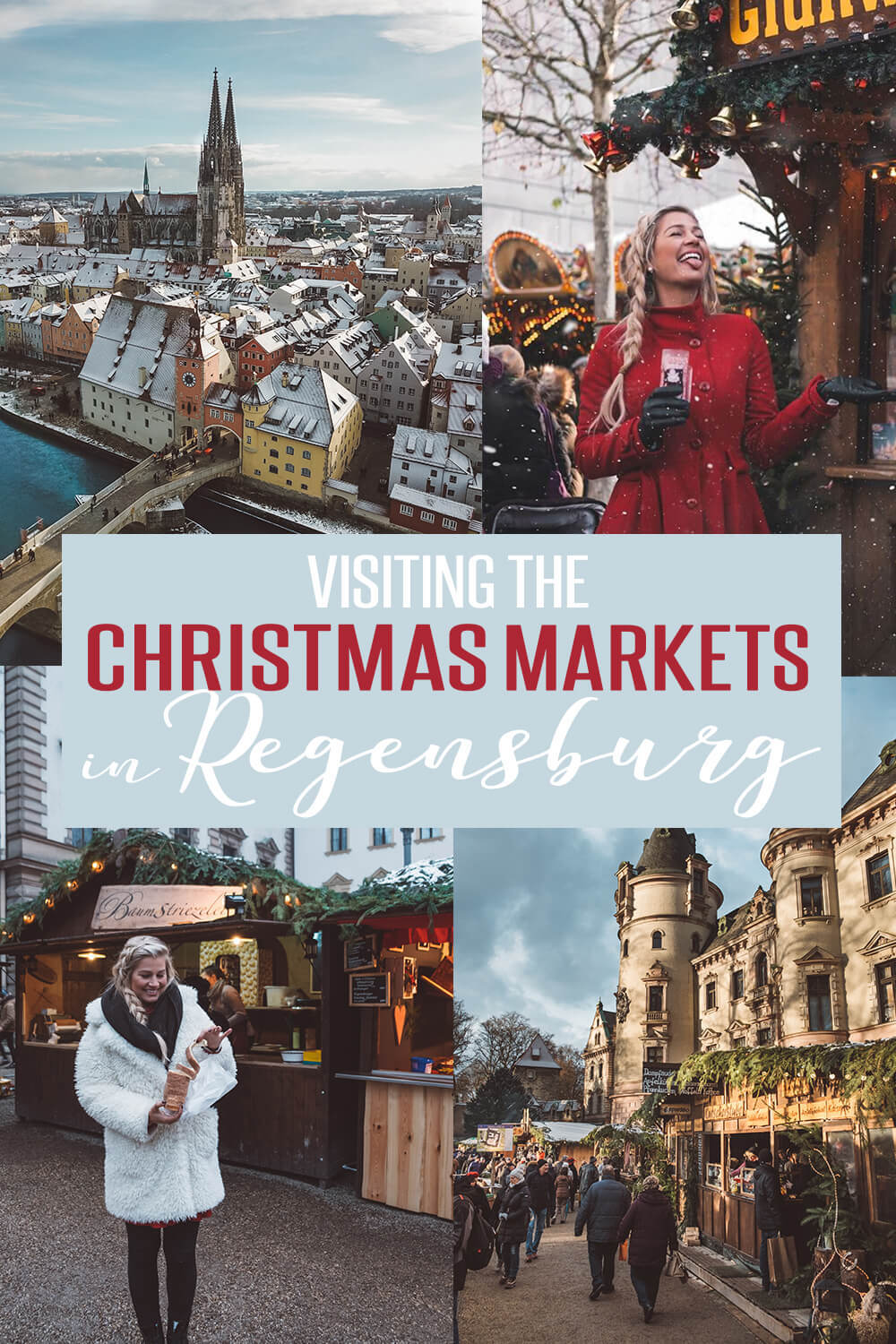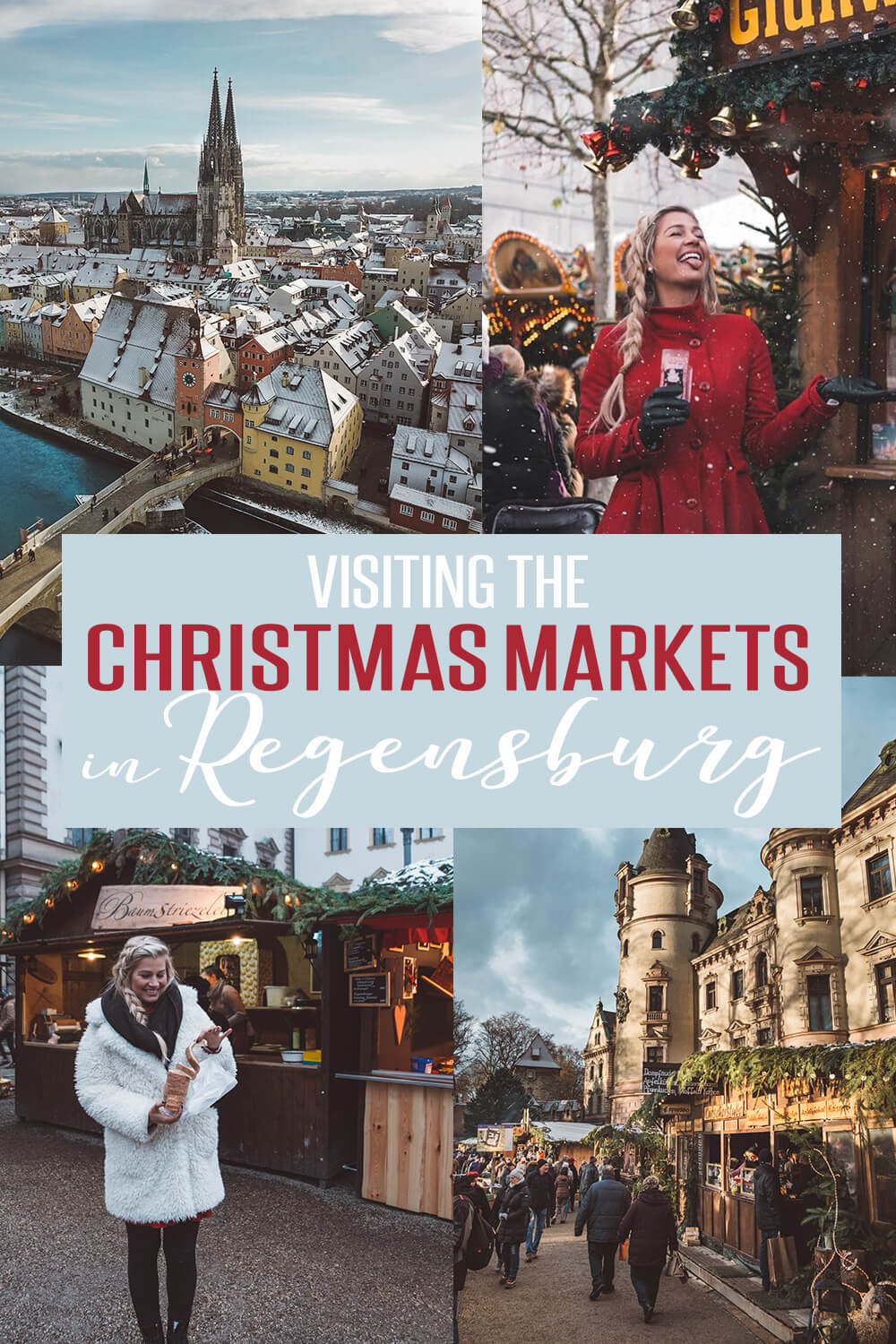 Admired for its stunning medieval city center, the small city of Regensburg is one of Bavaria's must-visit destinations. Located in southeastern Germany on the Danube River, I fell in love with this storybook town on an exploration of the greatest Christmas markets in Europe.
Nicknamed Italy's northernmost city, this UNESCO World Heritage spot has a rich history and is chock full of architecture that is just begging to be Instagrammed.
Ready to explore one of German's greatest treasures? Read on for a detailed look at my experience exploring the Christmas markets in Regensburg, Germany.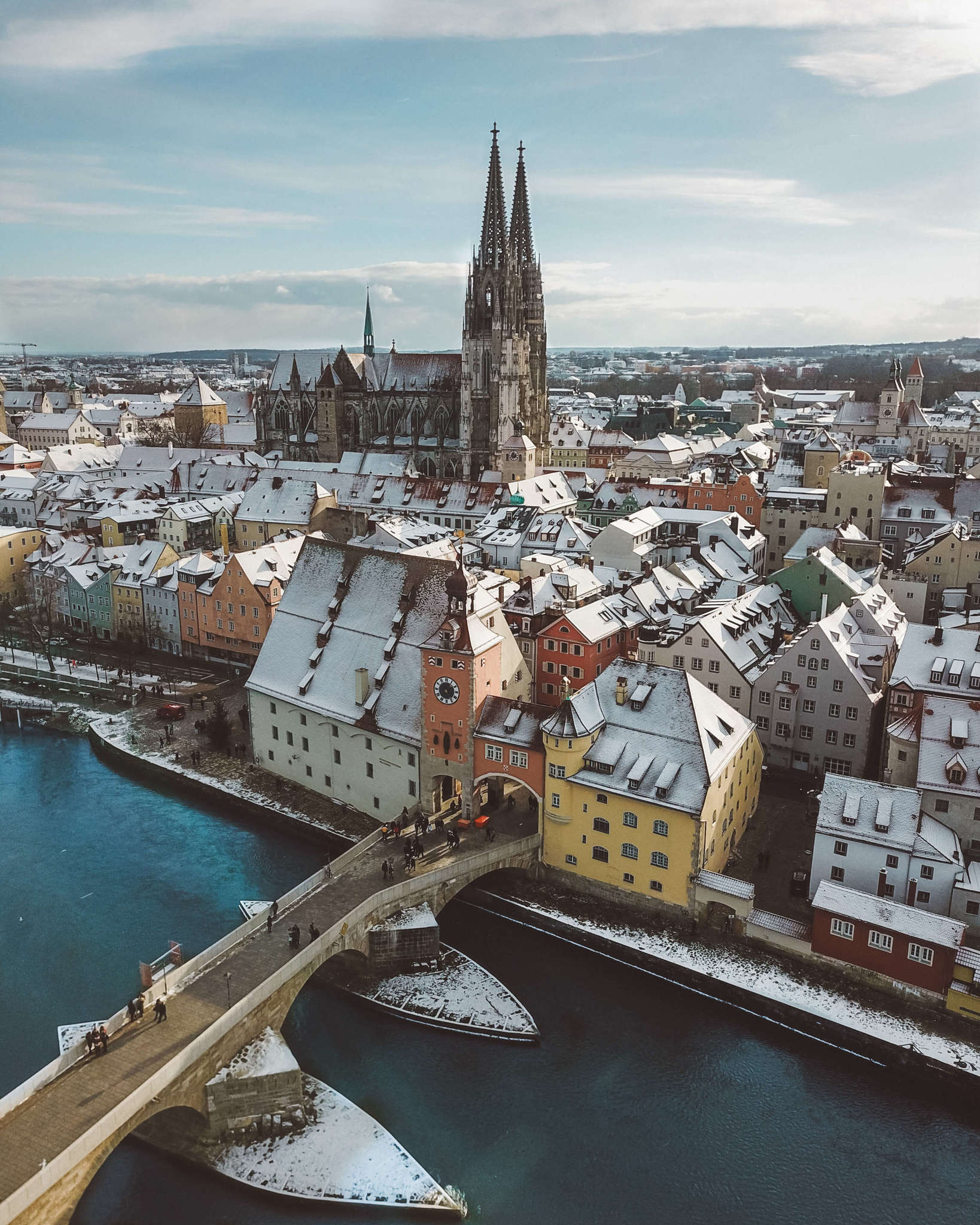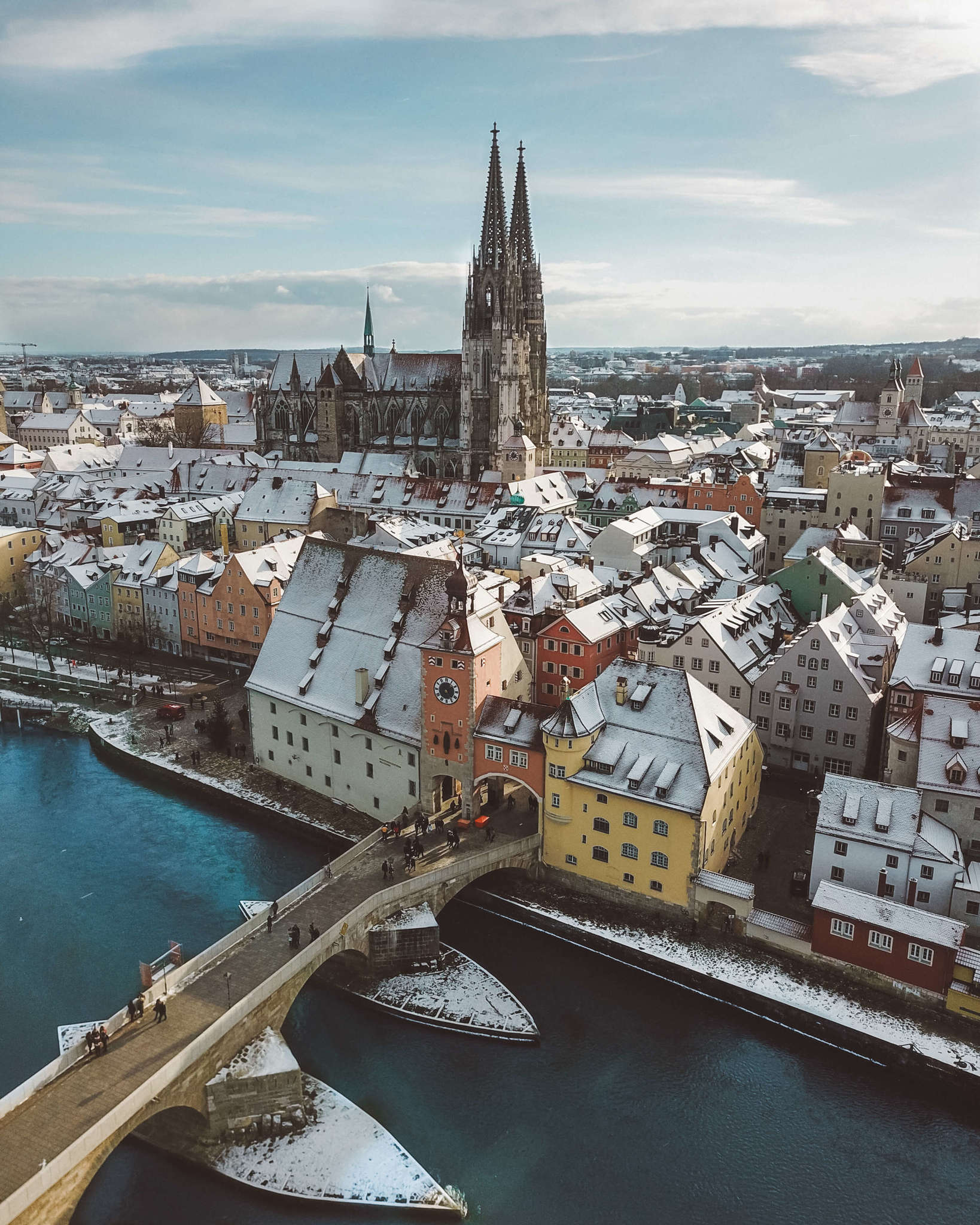 About Regensburg
Regensburg is located about 80 miles from Munich (two hours by bus) and 140 miles from Salzburg (three hours by train).
A town of about 140,000 people, the closest airports are in Munich and Nuremberg, which is just about an hour away by train. It's a bit off-the-beaten-path for most tourists but well worth a visit.
Regensburg has over two millennia of history, and that's just one of the many reasons why history-buff travelers adore this town.
For me, visiting Bavaria was all about authentically experiencing German culture more so than I have in other German tourist hotspots like Berlin and Frankfurt.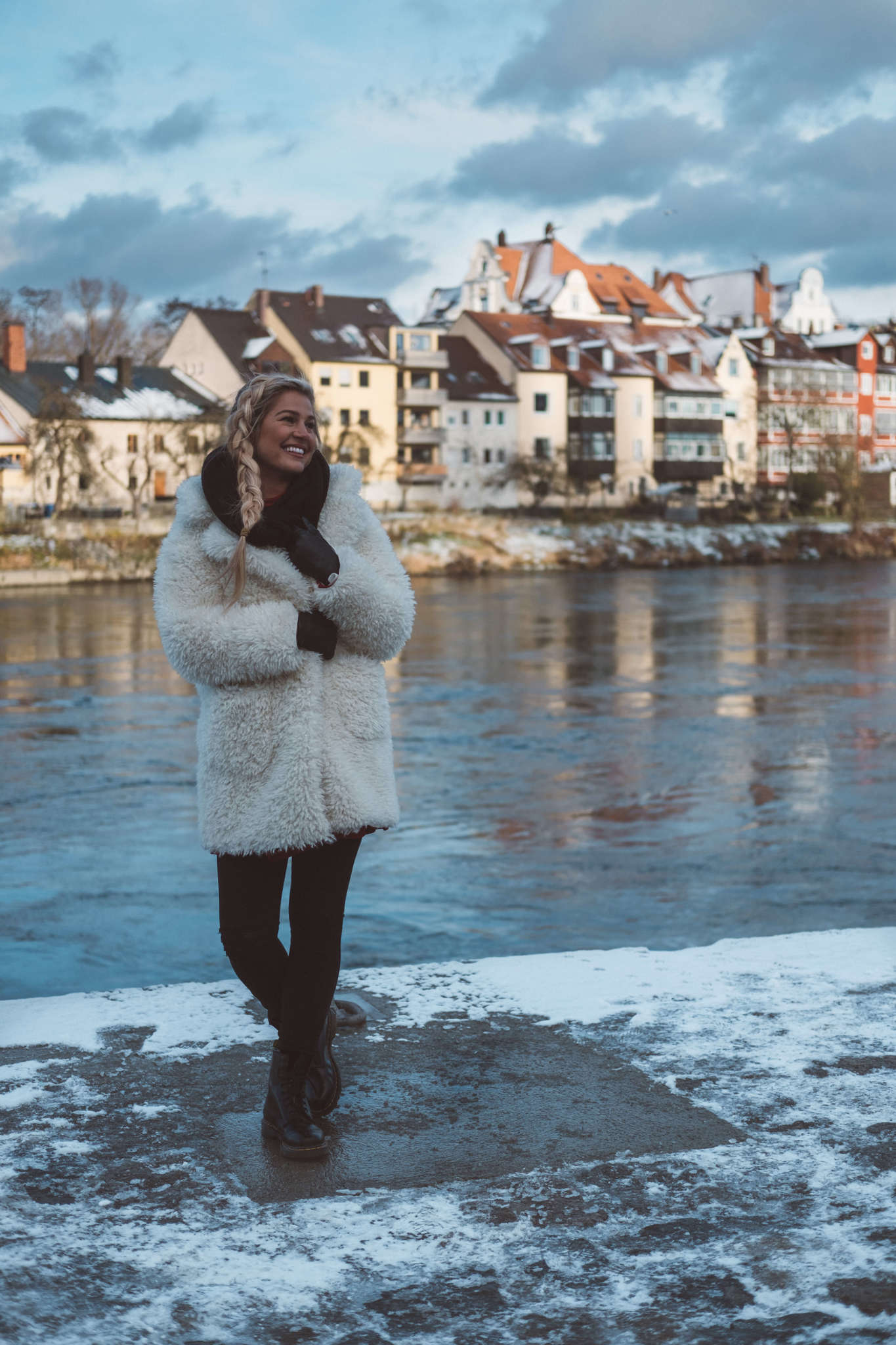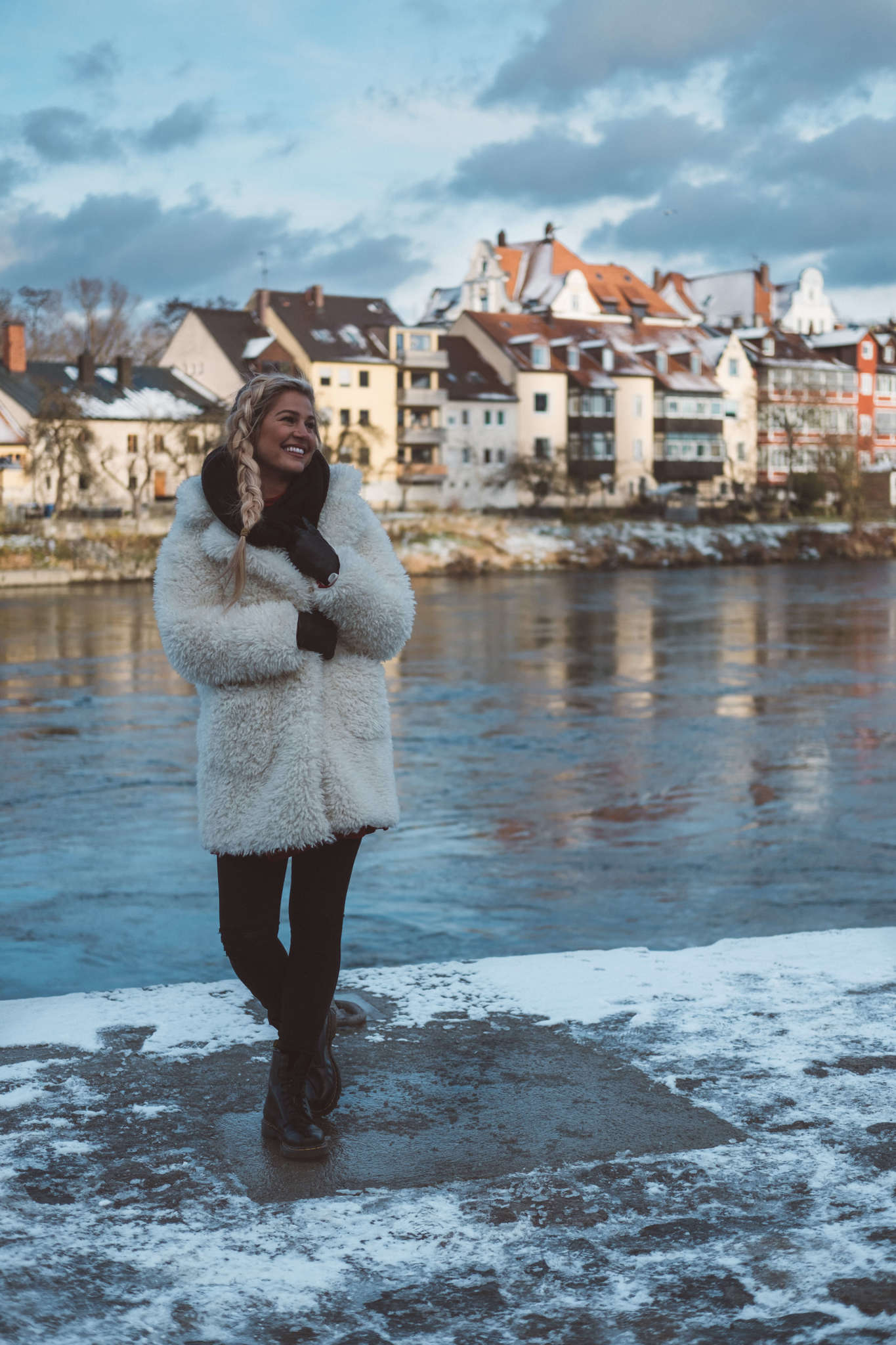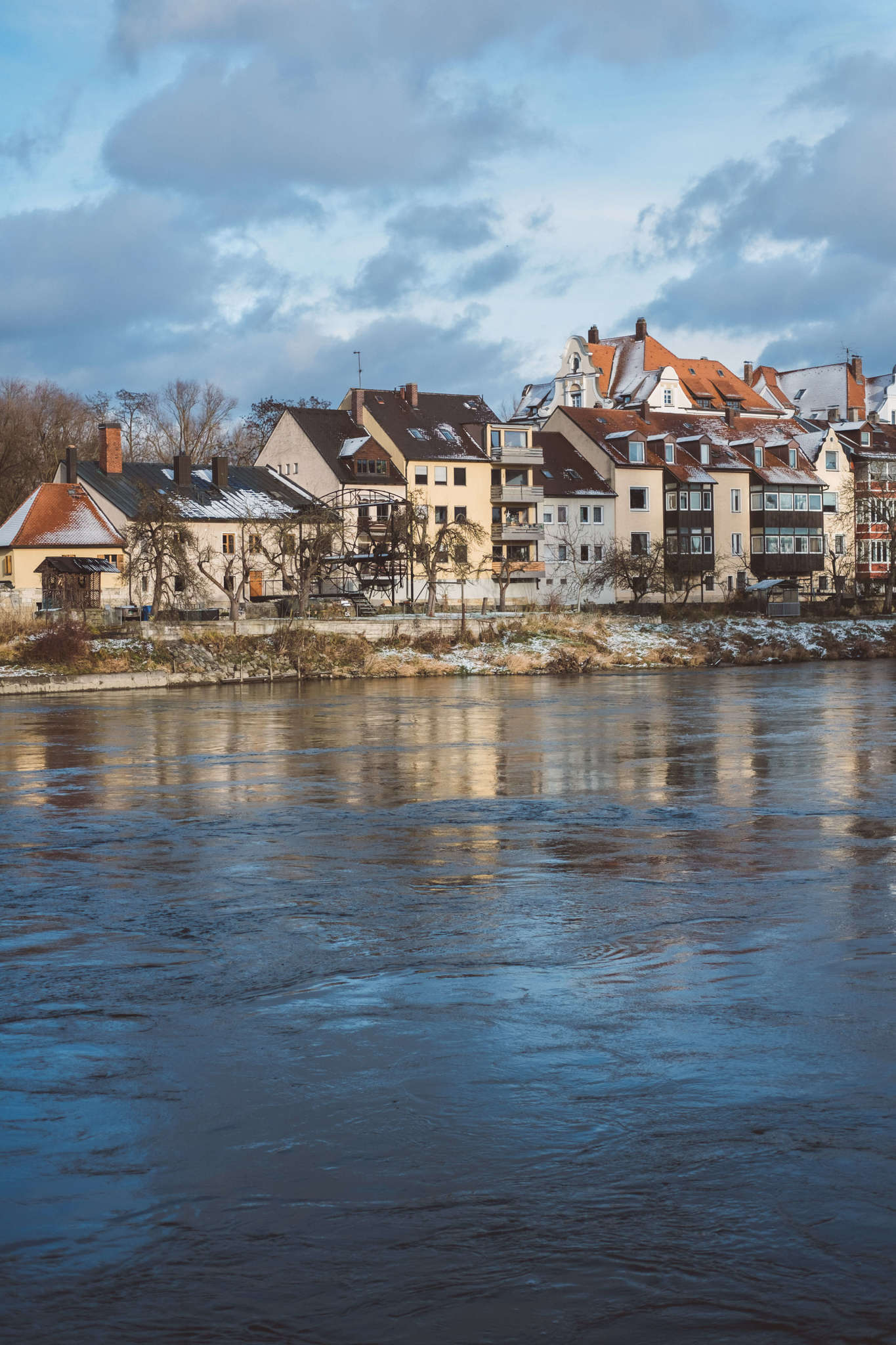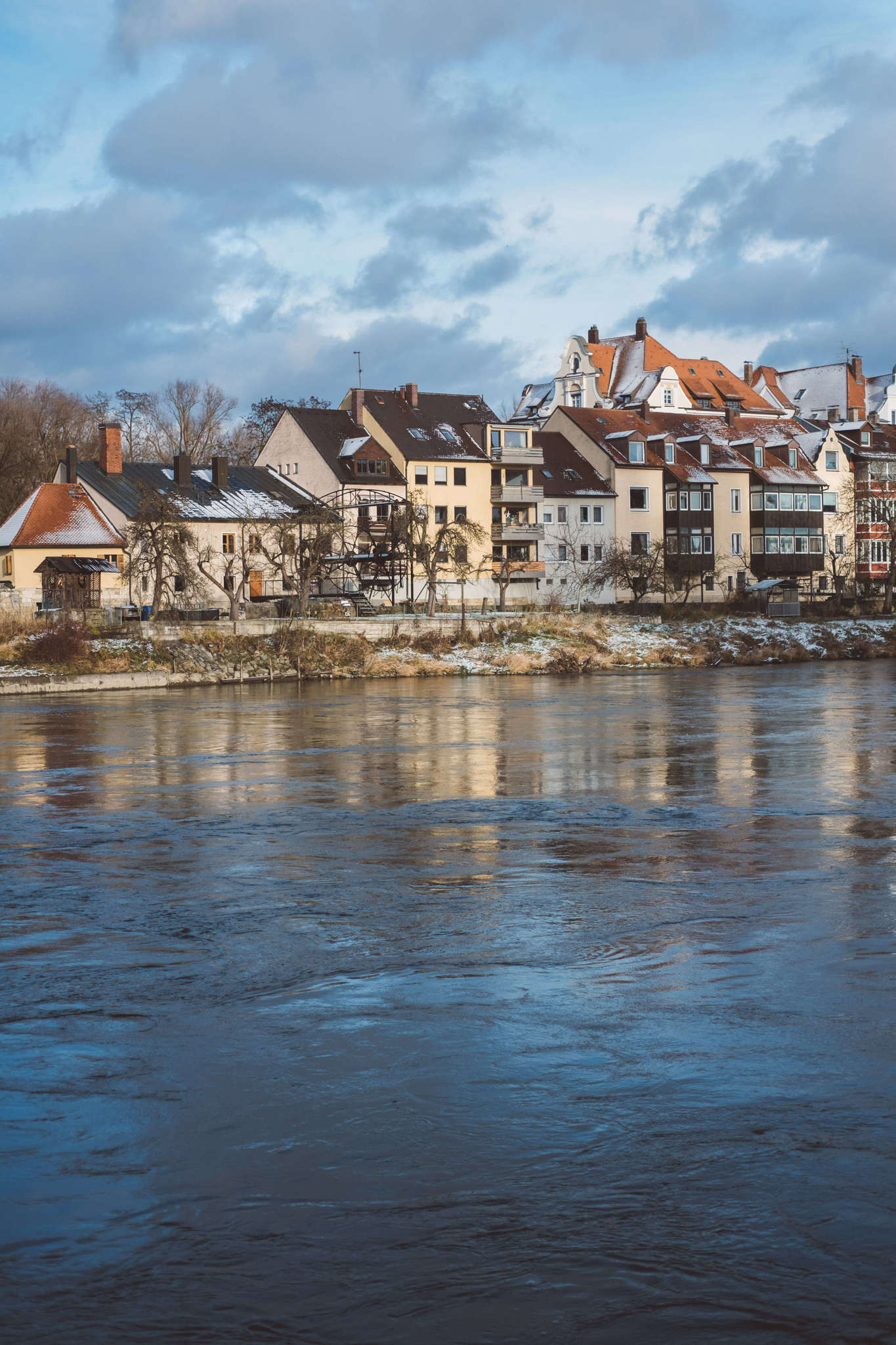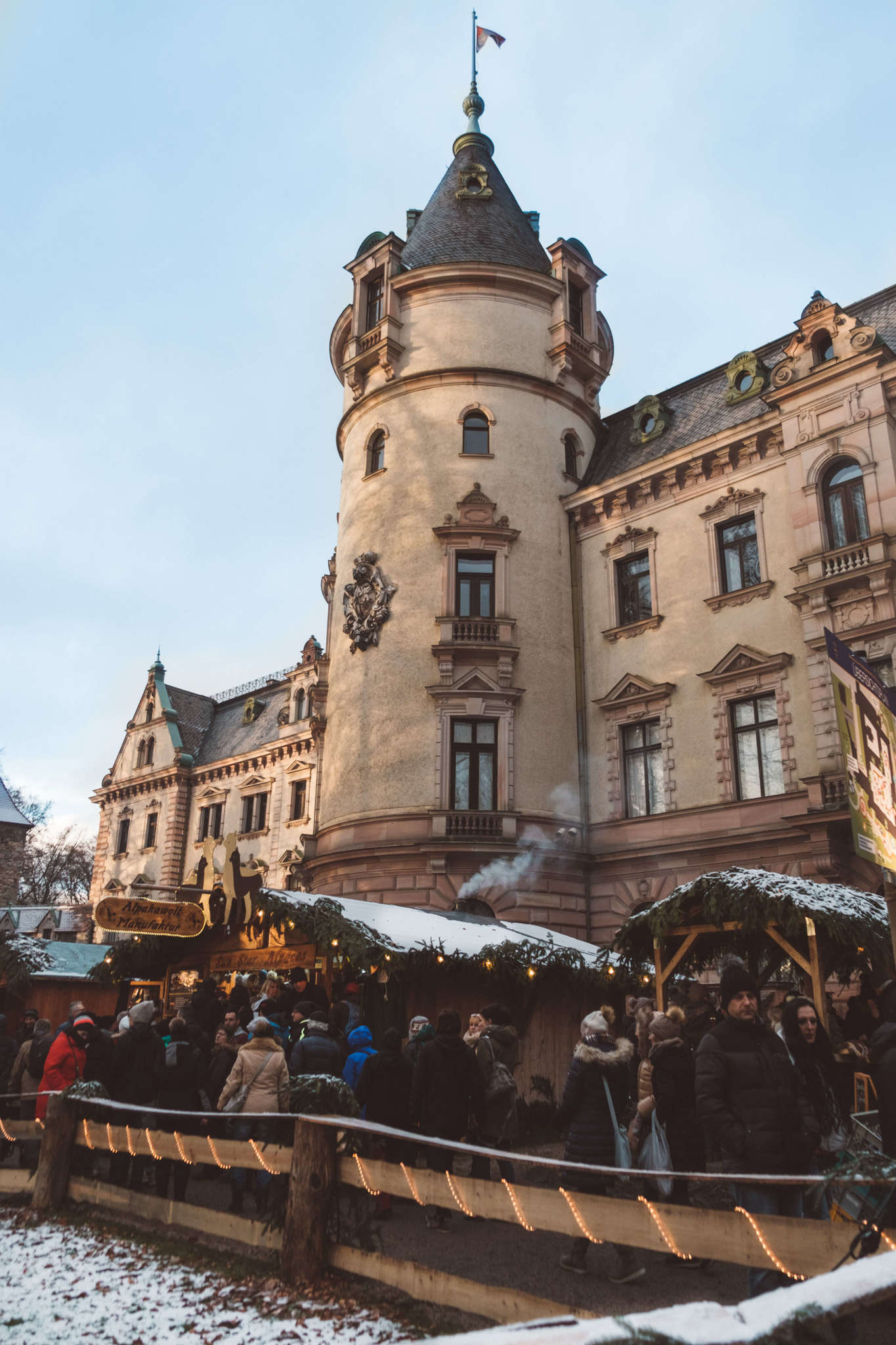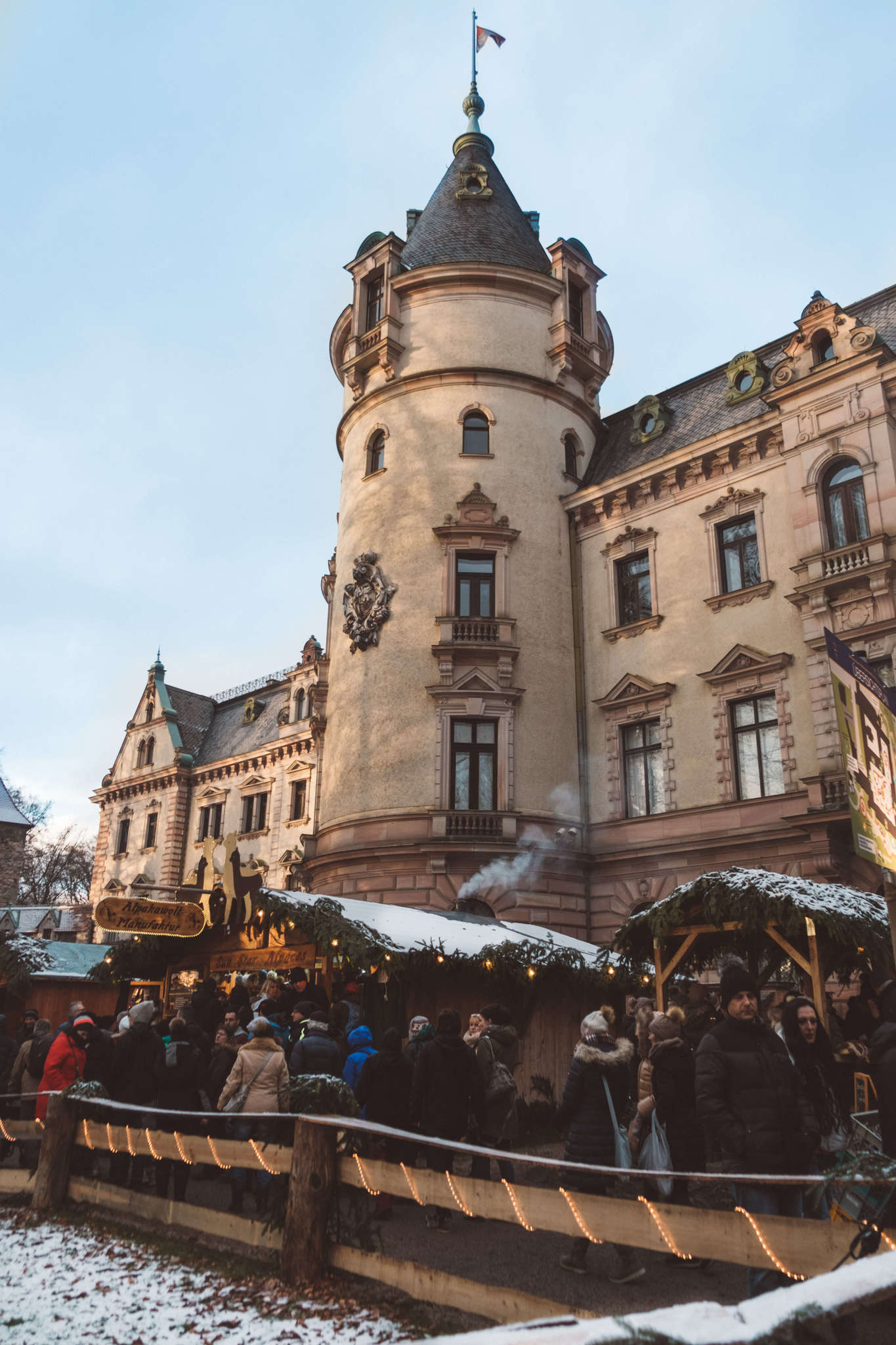 What to See and Do in Regensburg
Old Town: Of course, your first stop in Regensburg must be Old Town. As Germany's best-preserved medieval town, strolling through the heart of the village is like stepping back in time.
Old Town boasts Roman remnants and a vast array of buildings from the 11th to the 15th centuries.
I highly recommend wandering around without a plan. Just be sure to bring your camera and wear a good pair of walking shoes! Then see where the city takes you as you explore the winding alleyways and discover countless quaint nooks.
Danube Valley Boat Trips: I explored Germany on a Danube Christmas Market River Cruise with Crystal Cruises and adored it.
Even if you don't do a full cruise, I'd definitely recommend a boat trip through the Danube Valley. You'll have an idyllic view of the city, and they range from one-day trips to ten-day journeys.
Tip – It's cold in Germany in the winter, and Bavaria is no exception, so come bundled up! Famous for its white Christmas, Bavaria's temperatures usually range from 30 to 40 degrees, but it's not unusual to see the thermostat dip even lower.
You definitely want to spend some time outdoors exploring, so be sure to pack plenty of warm layers.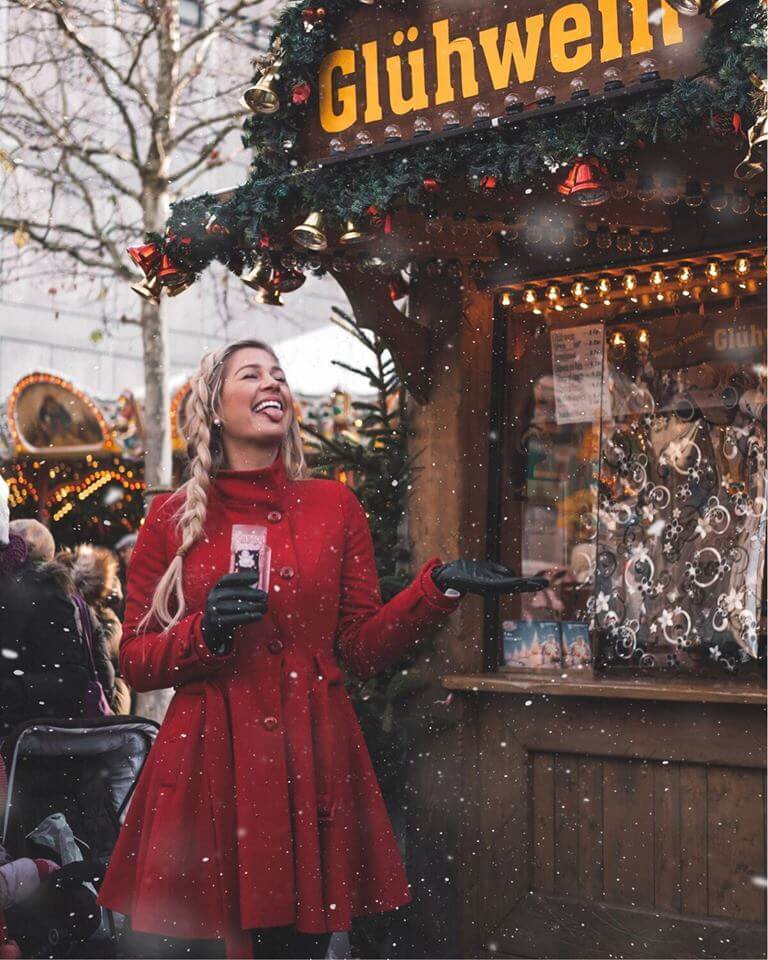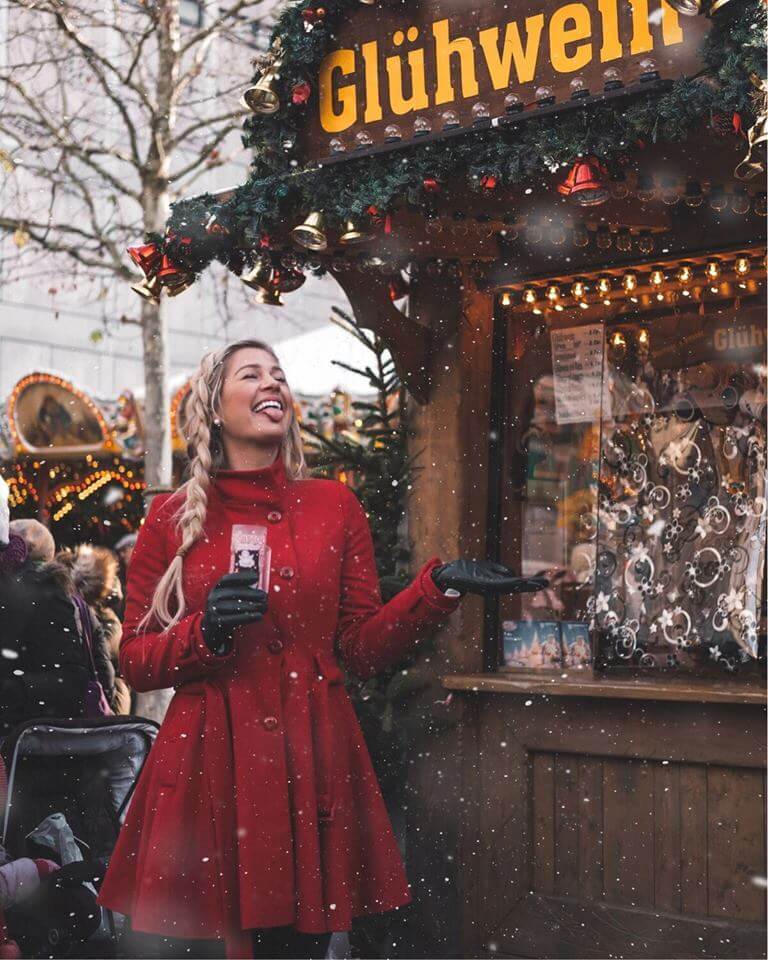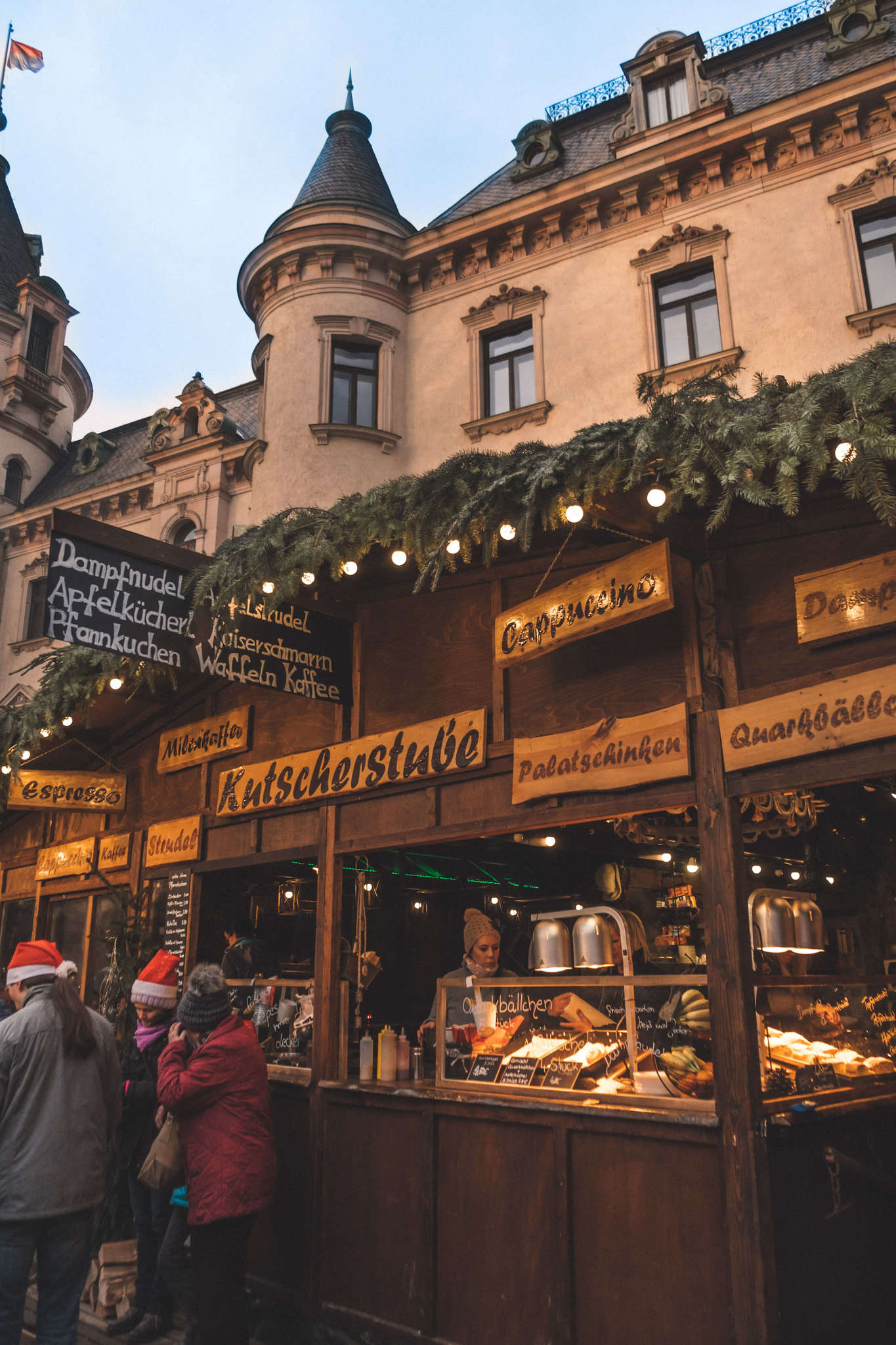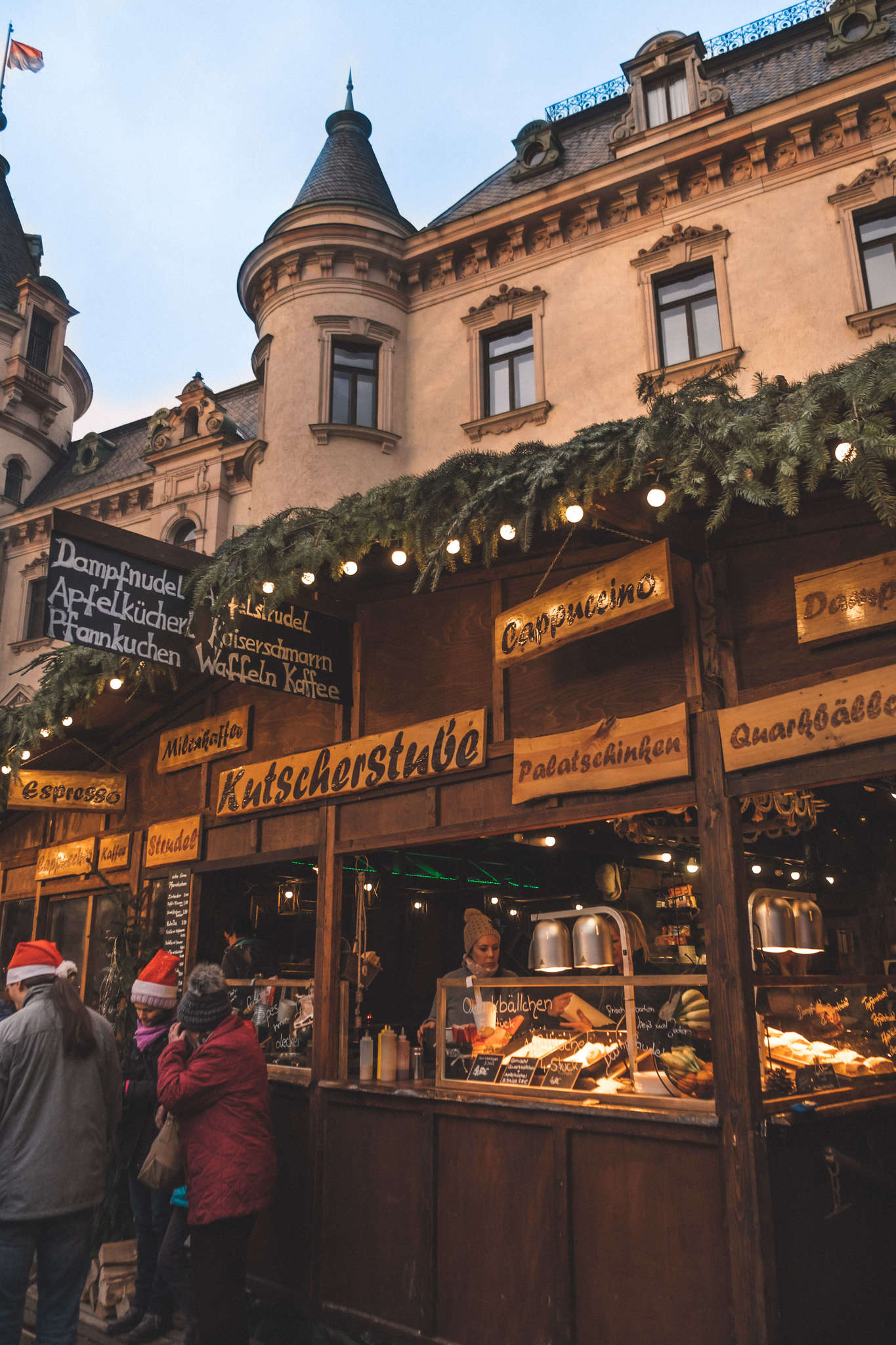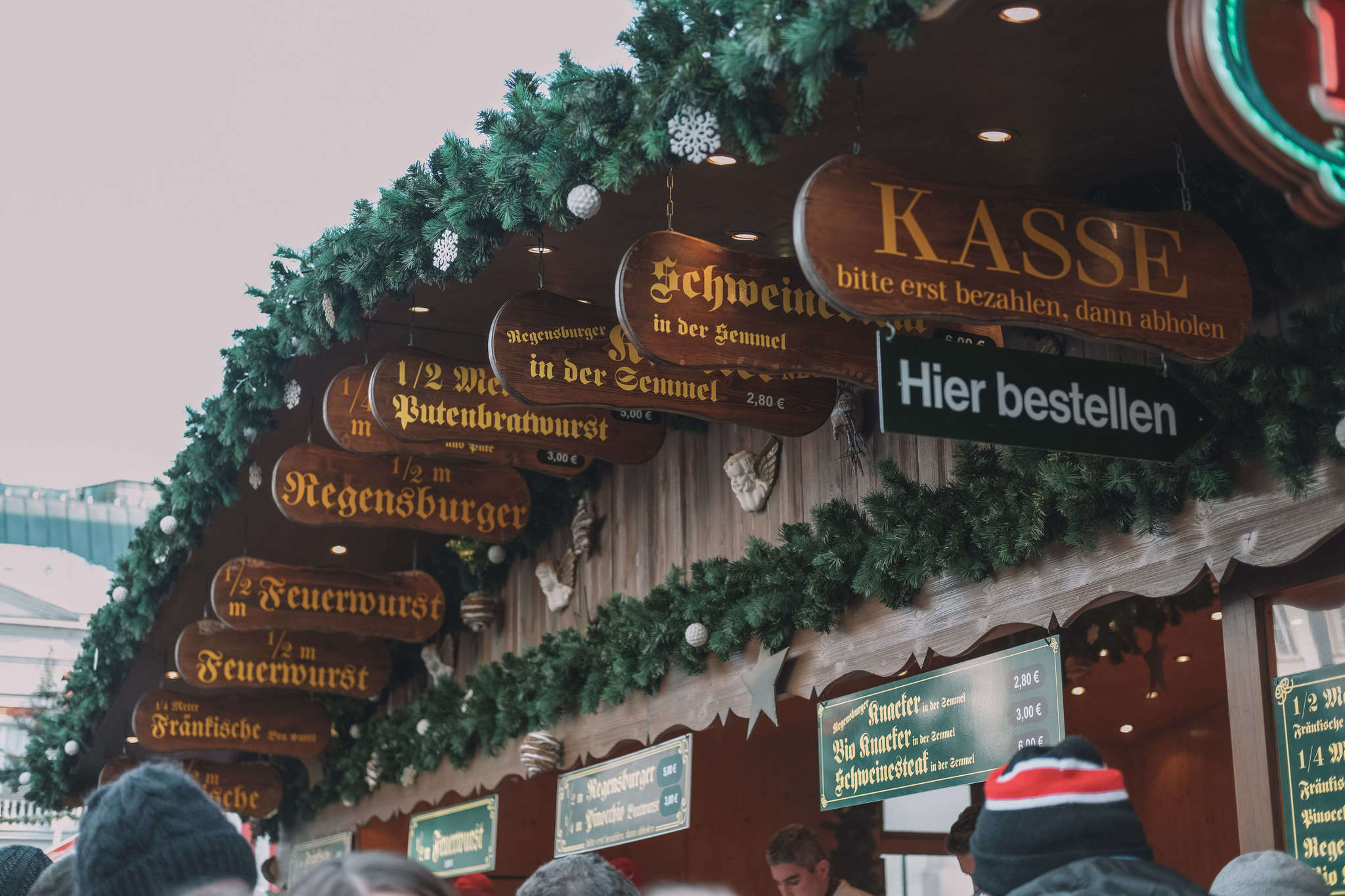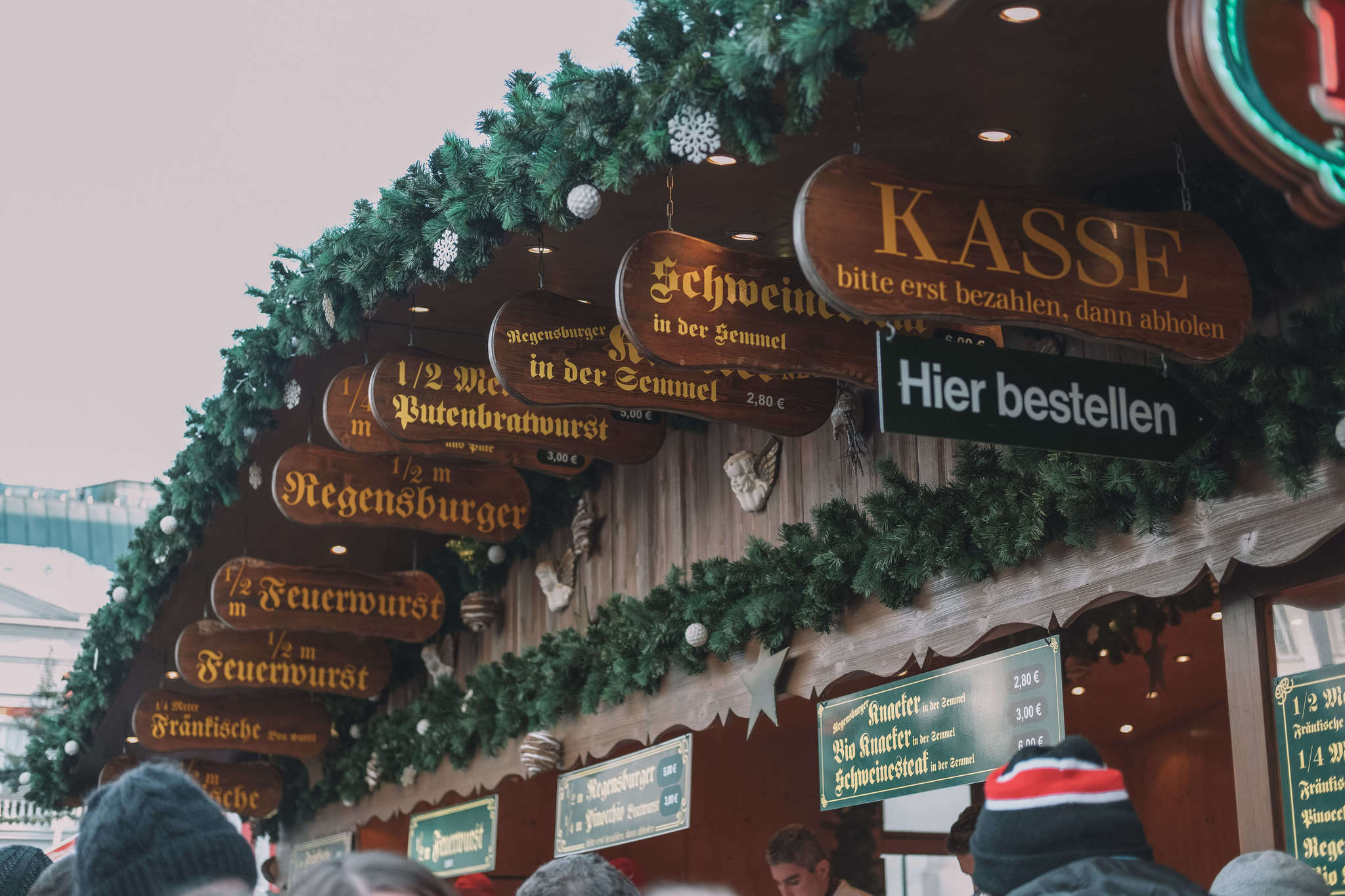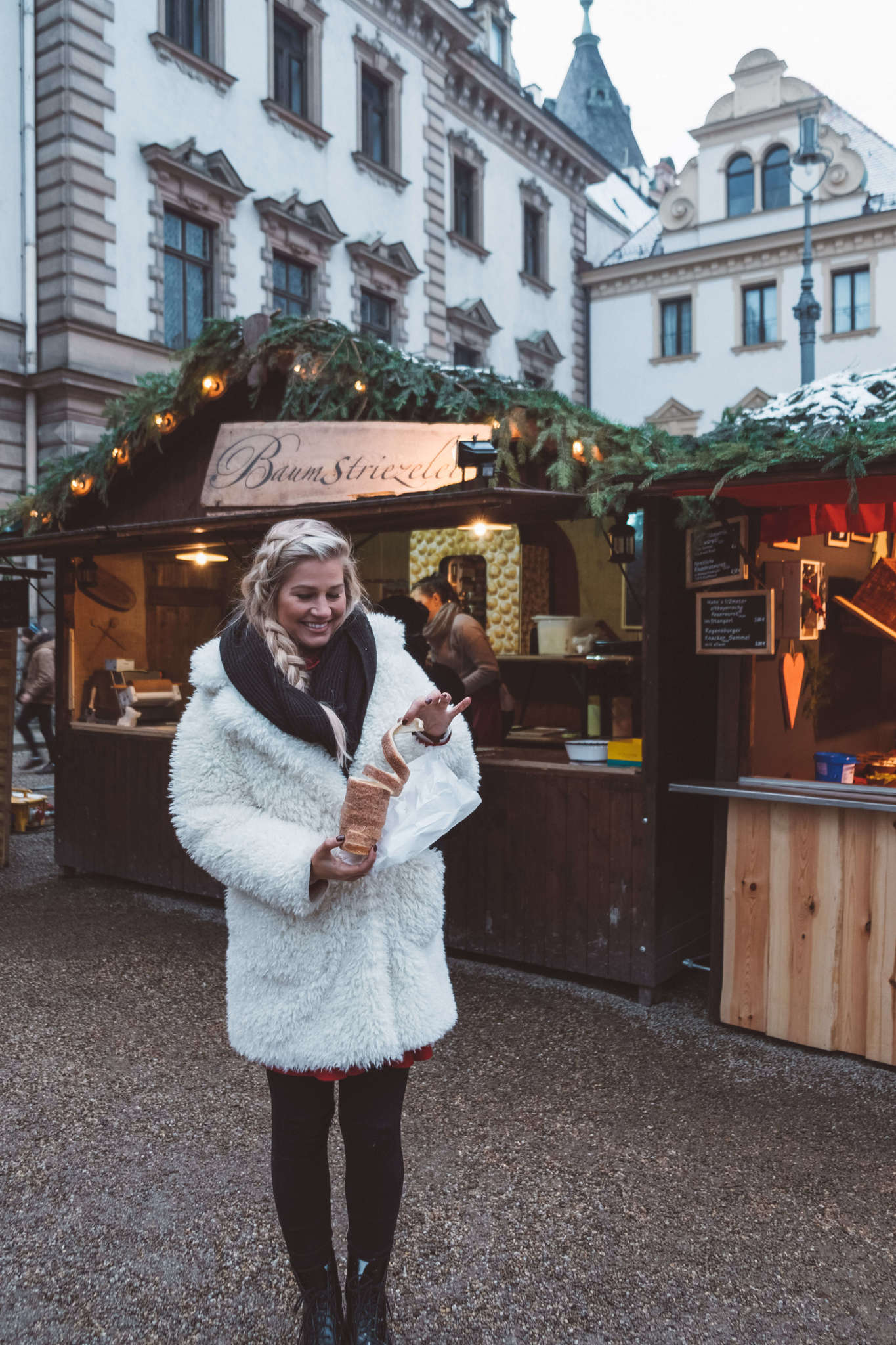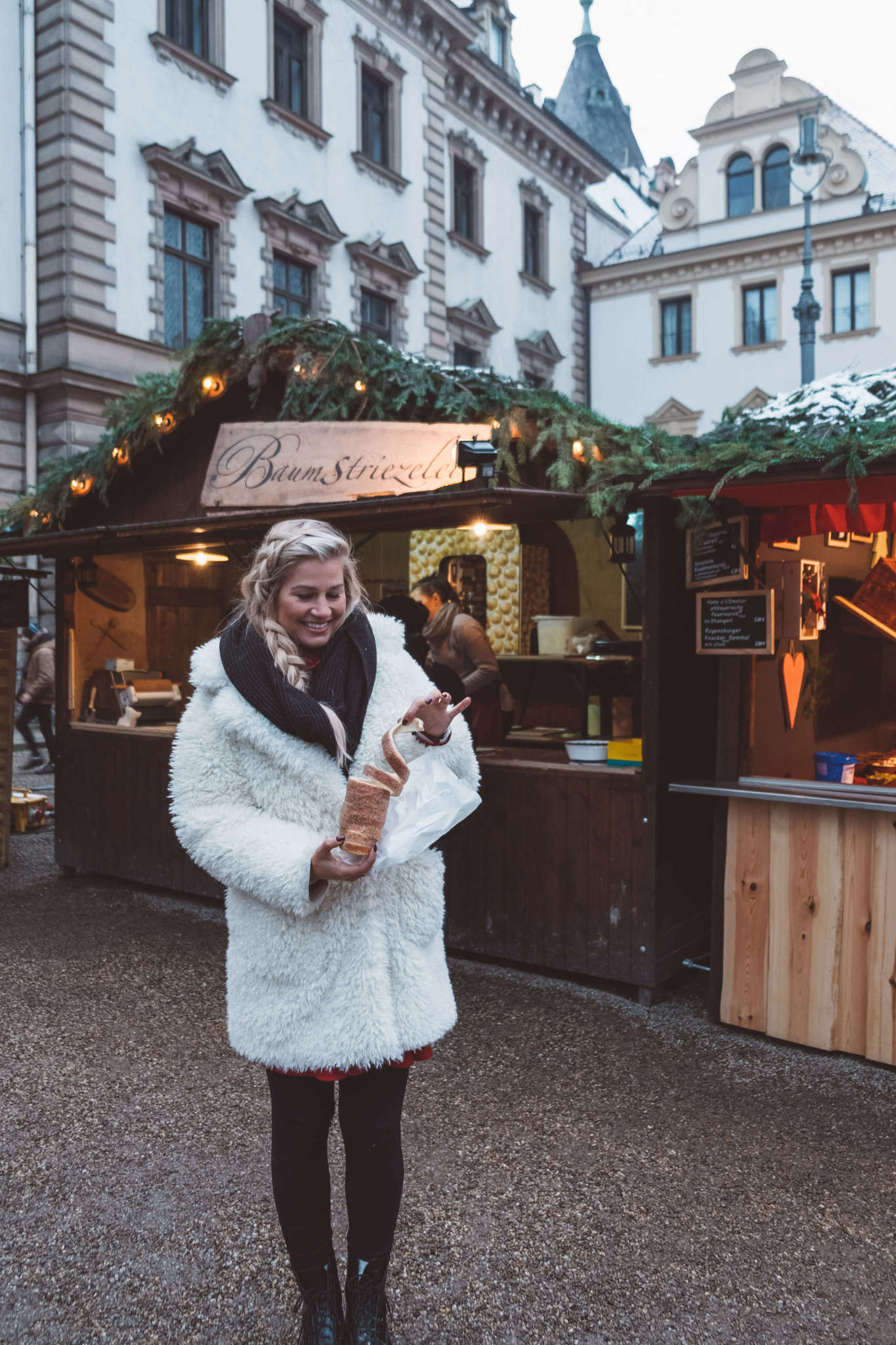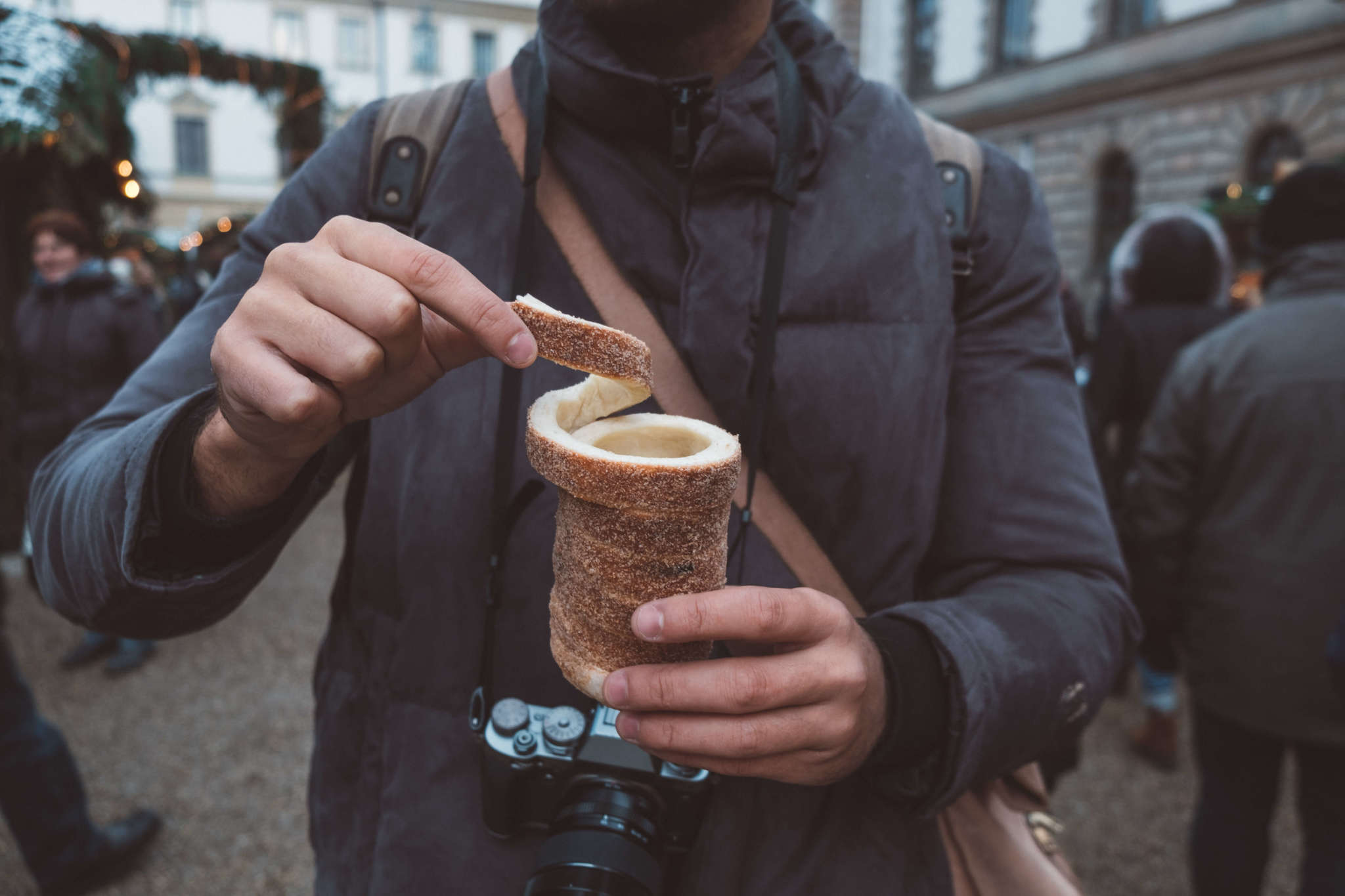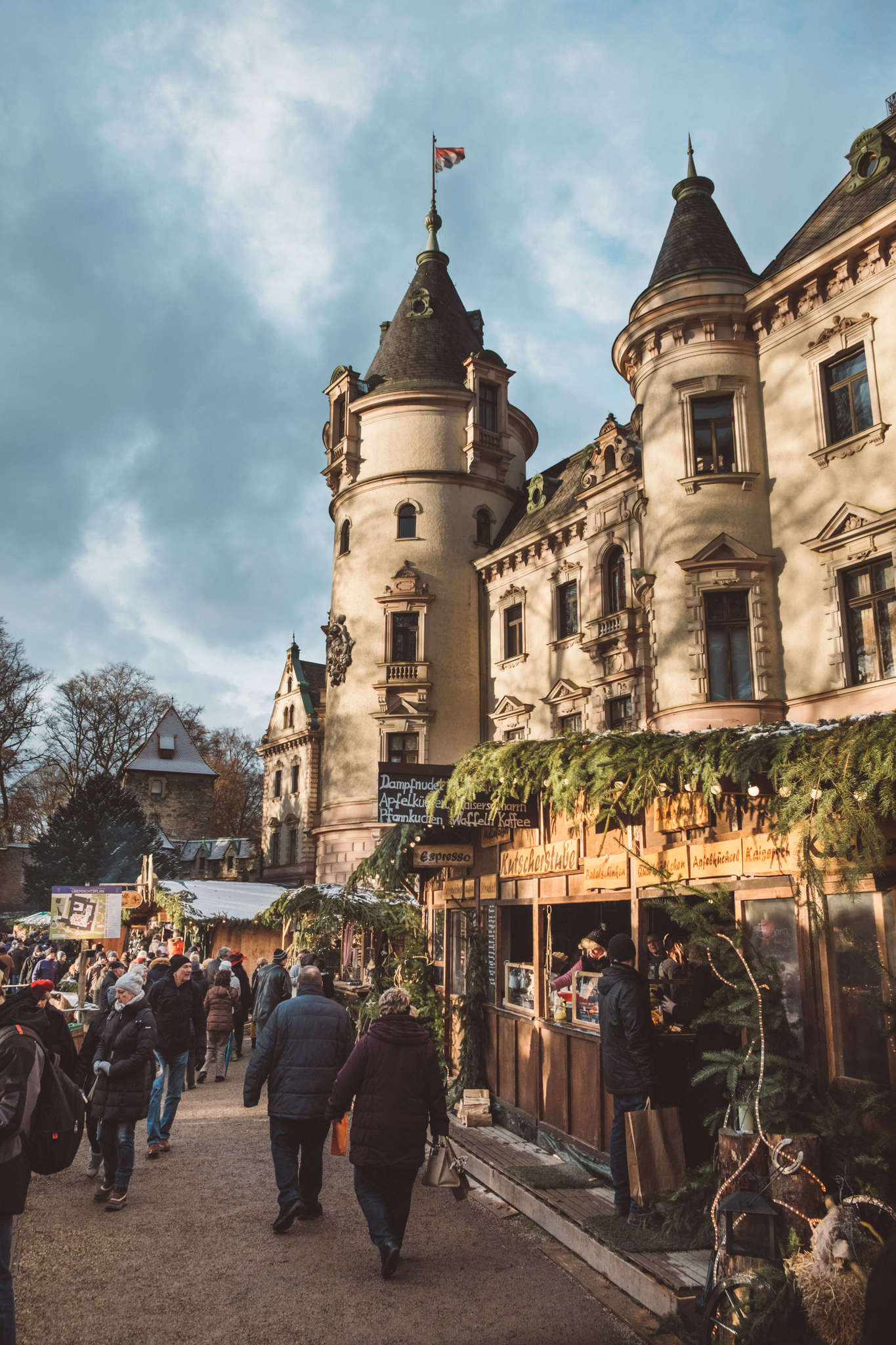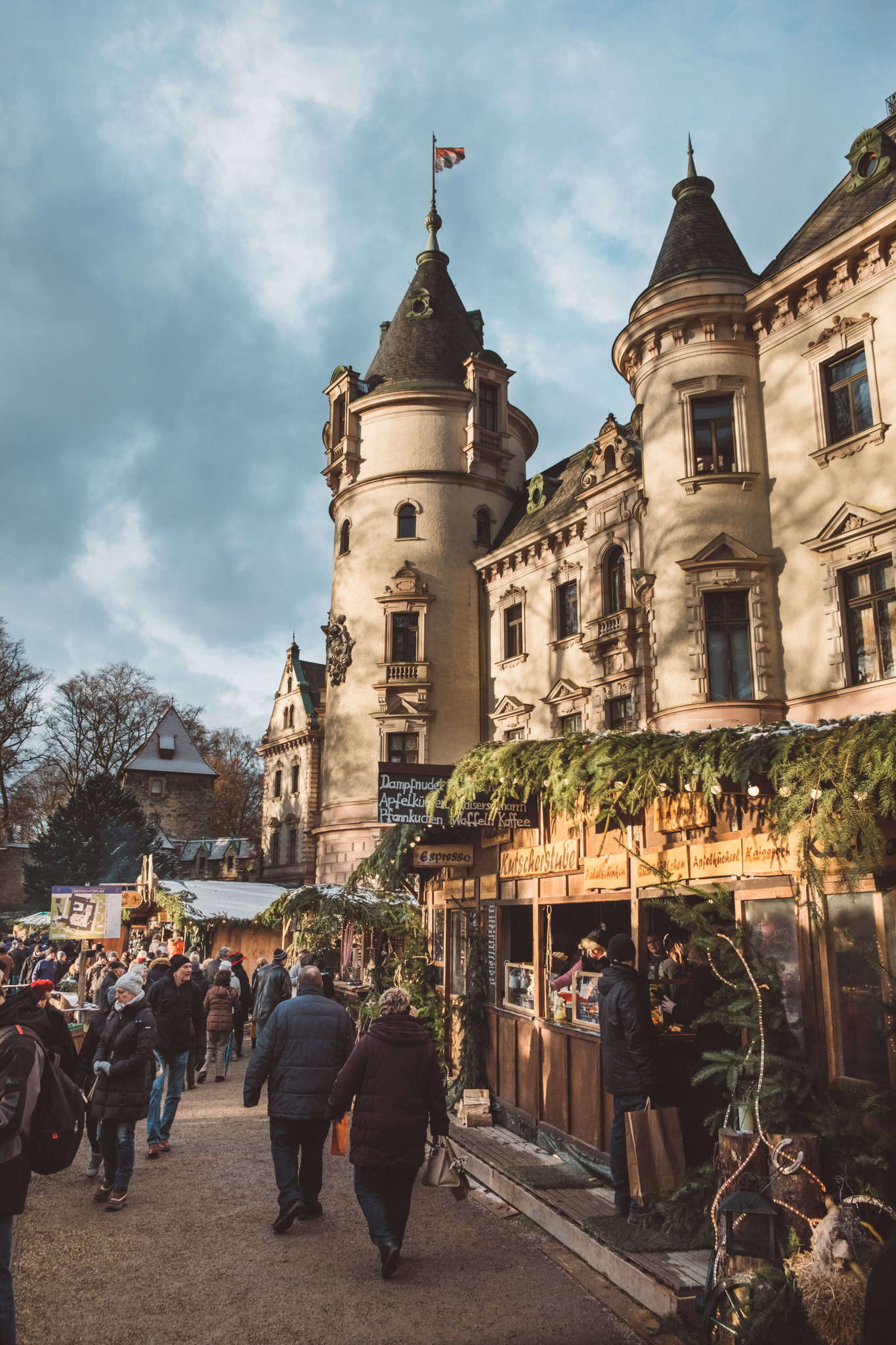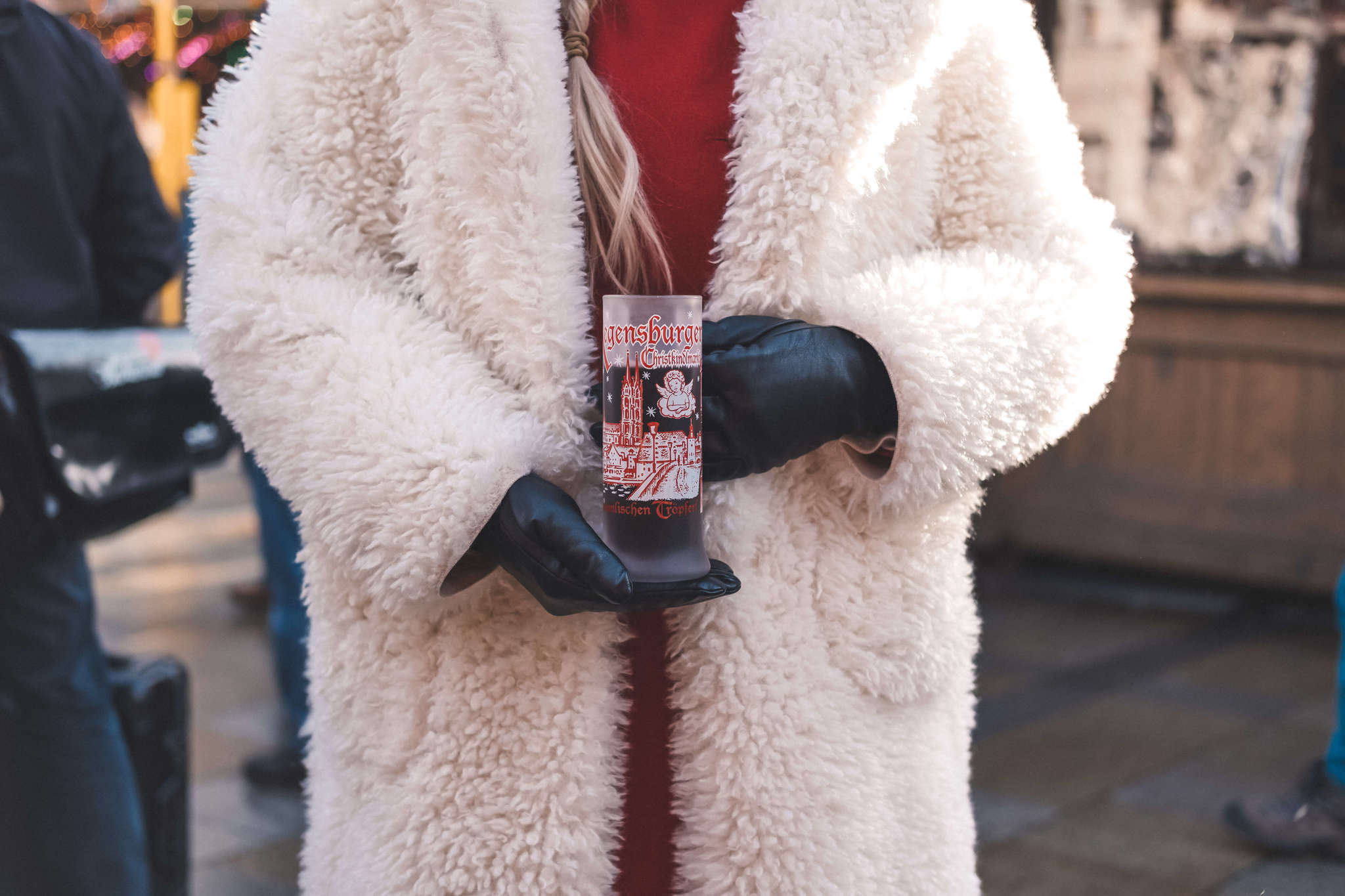 Christmas Markets in Regensburg
Regensburger Christkindlmarkt: Popular since back in the 18th century, this place is still a local favorite. In fact, Germany voted this iconic market their country's top Christmas market.
As soon as you walk in, you float through the incredible aroma of roasted chestnuts, gingerbread and mulled wine (famously known as glühwein in Germany). Centered around the famous church, Neupfarrkirche, this world-famous Christmas market runs from the end of November until Christmas Eve.
Romantic Christmas Market: The picture-perfect courtyard outside of Thurn und Taxis Castle hosts a magical market. Situated right on the doorsteps of the royals, the courtyard is lit with lanterns and candles.
The Romantic Christmas Market in Regensburg has different evening themes, and they vary from year to year, so check out the calendar when you're there. And, if you're up late, stop in after 9 p.m.
The crowds clear out from 9 until closing time at 11 p.m., so you'll have space to explore, and you'll benefit from discounted entry.
When you're there, look for something called "Feuerzangenbowle". This love potion is an upgraded version of mulled wine with a sugar cube and rum lit on fire.
Lucrezia Markt: Located at Haidplatz and Kohlenmarkt right beside the Romantic Christmas Market of Regensburg, Lucrezia Markt should have a spot on your Christmas market tour. It's the perfect place to find one-of-a-kind handicrafts that make perfect gifts.