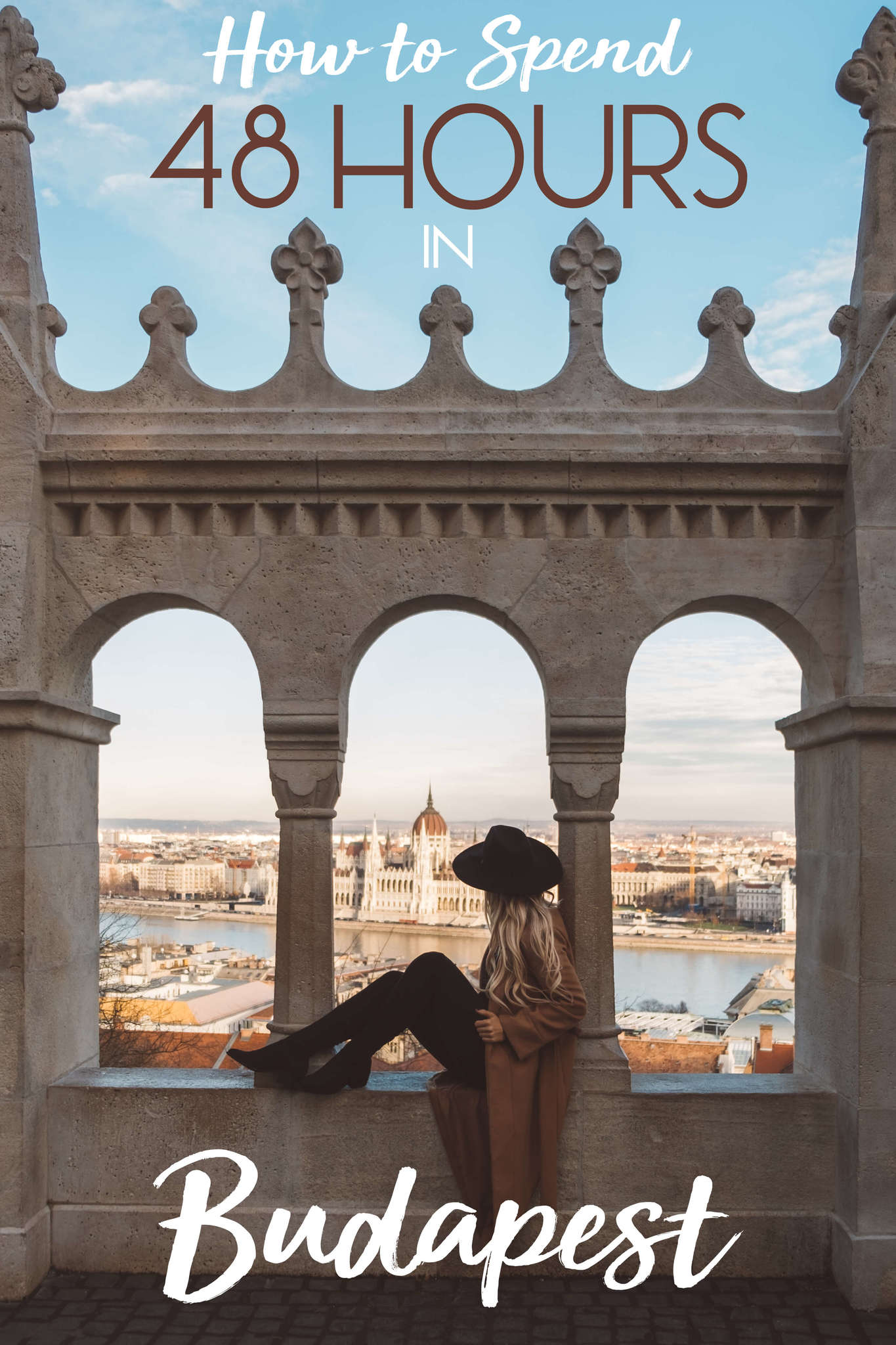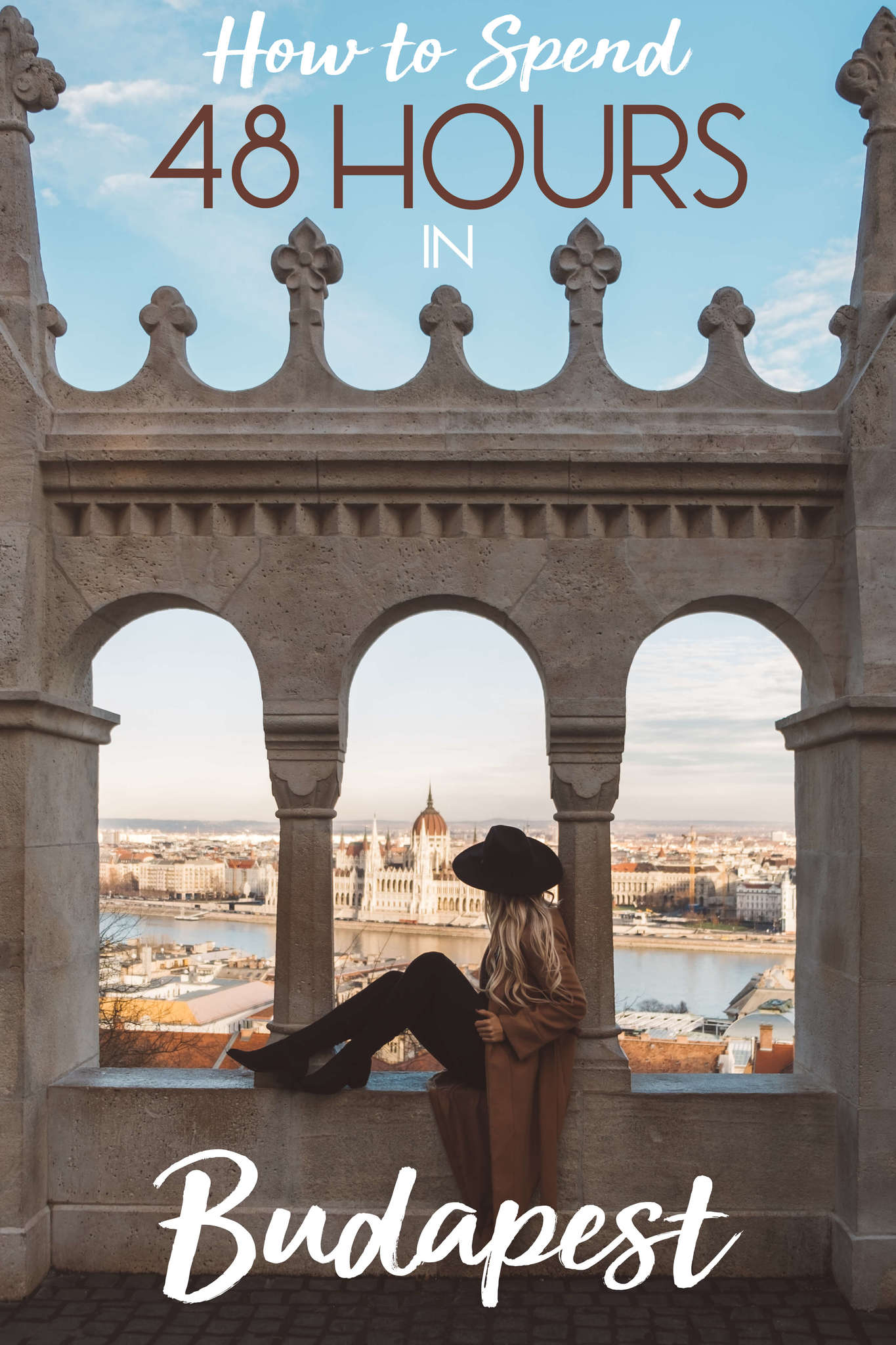 Known widely for its rich history and breathtaking architecture, Budapest is one of the Danube's greatest treasures. While it's long been a favorite among Euro-travelers in the know, the capital of Hungary is finally starting to catch the eye of adventurers from around the planet.
Exploring the continent's greatest Christmas markets, I set off on a winter excursion to see the best of Central Europe. Without a ton of time in each city, I planned ahead to make the most of every minute.
Looking for a non-stop adventure? Here's how to spend 48 hours in Budapest in the winter.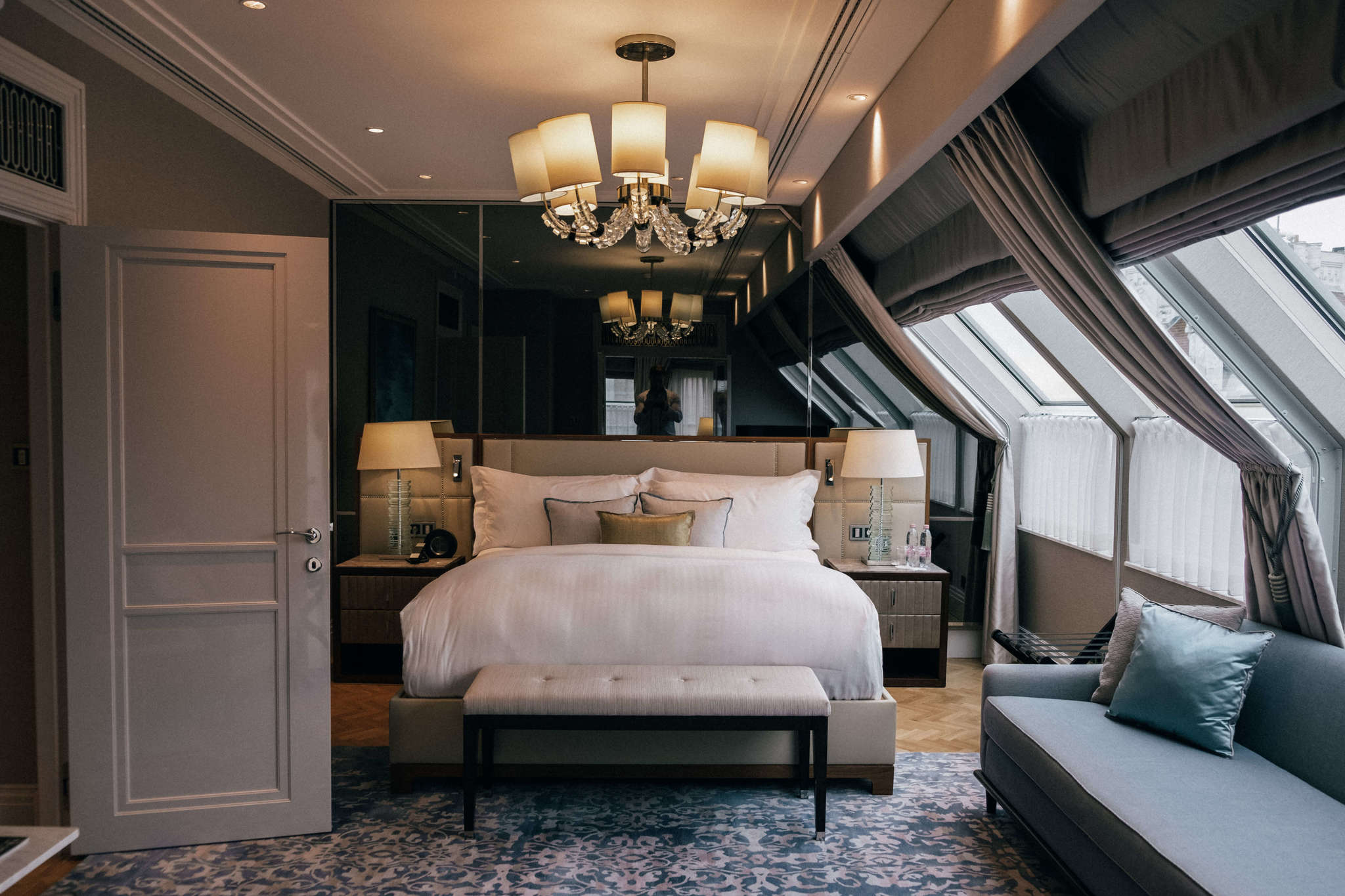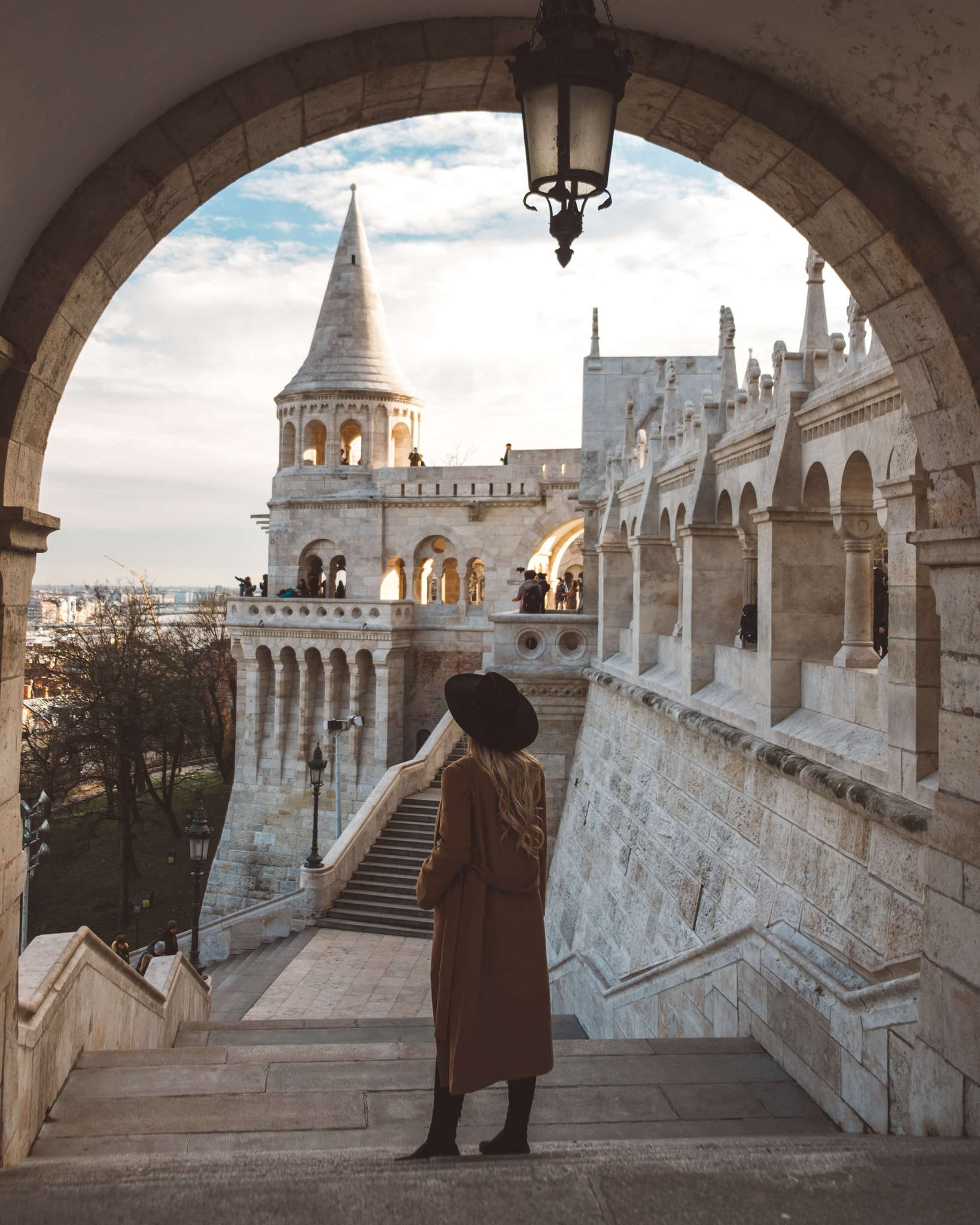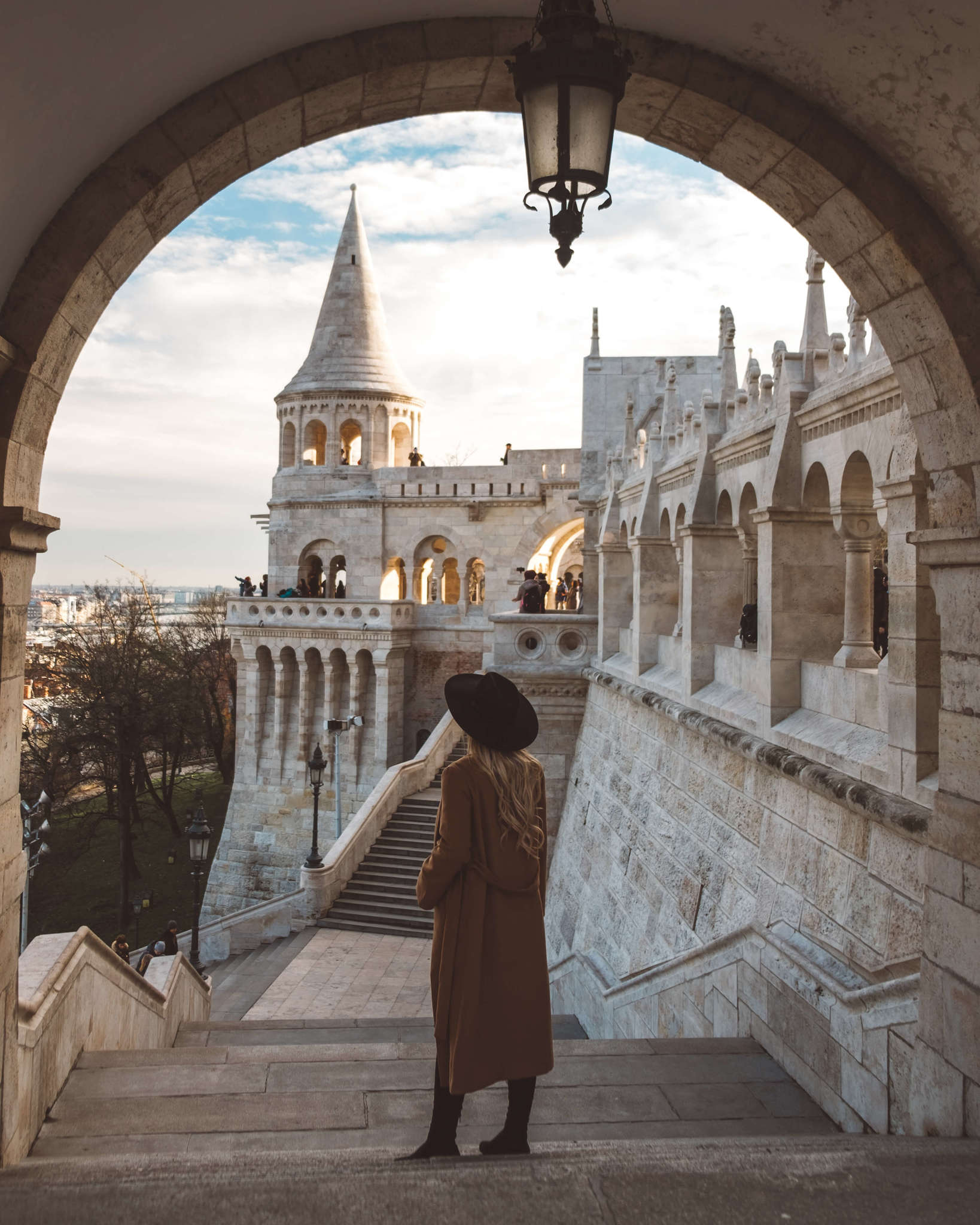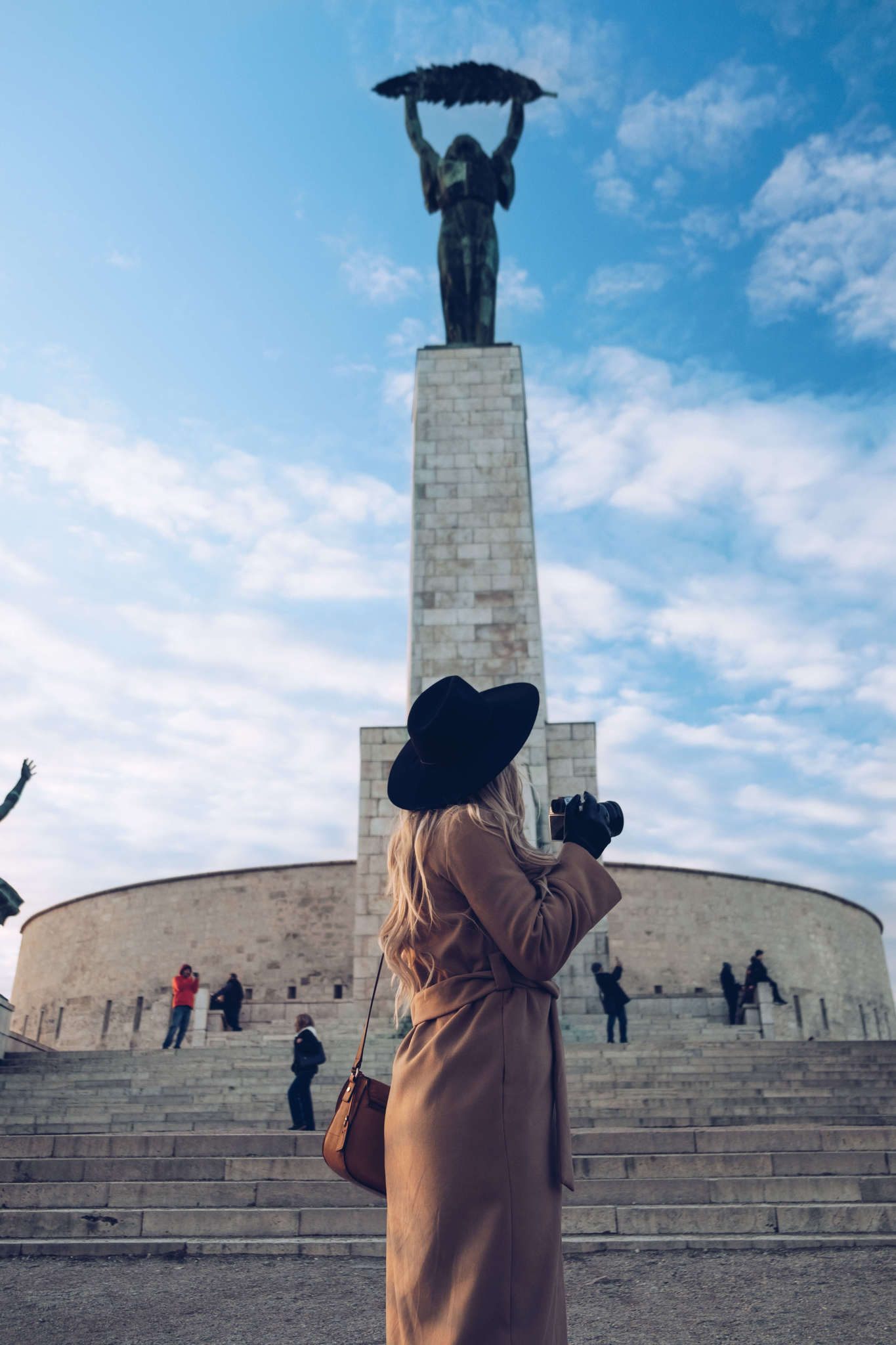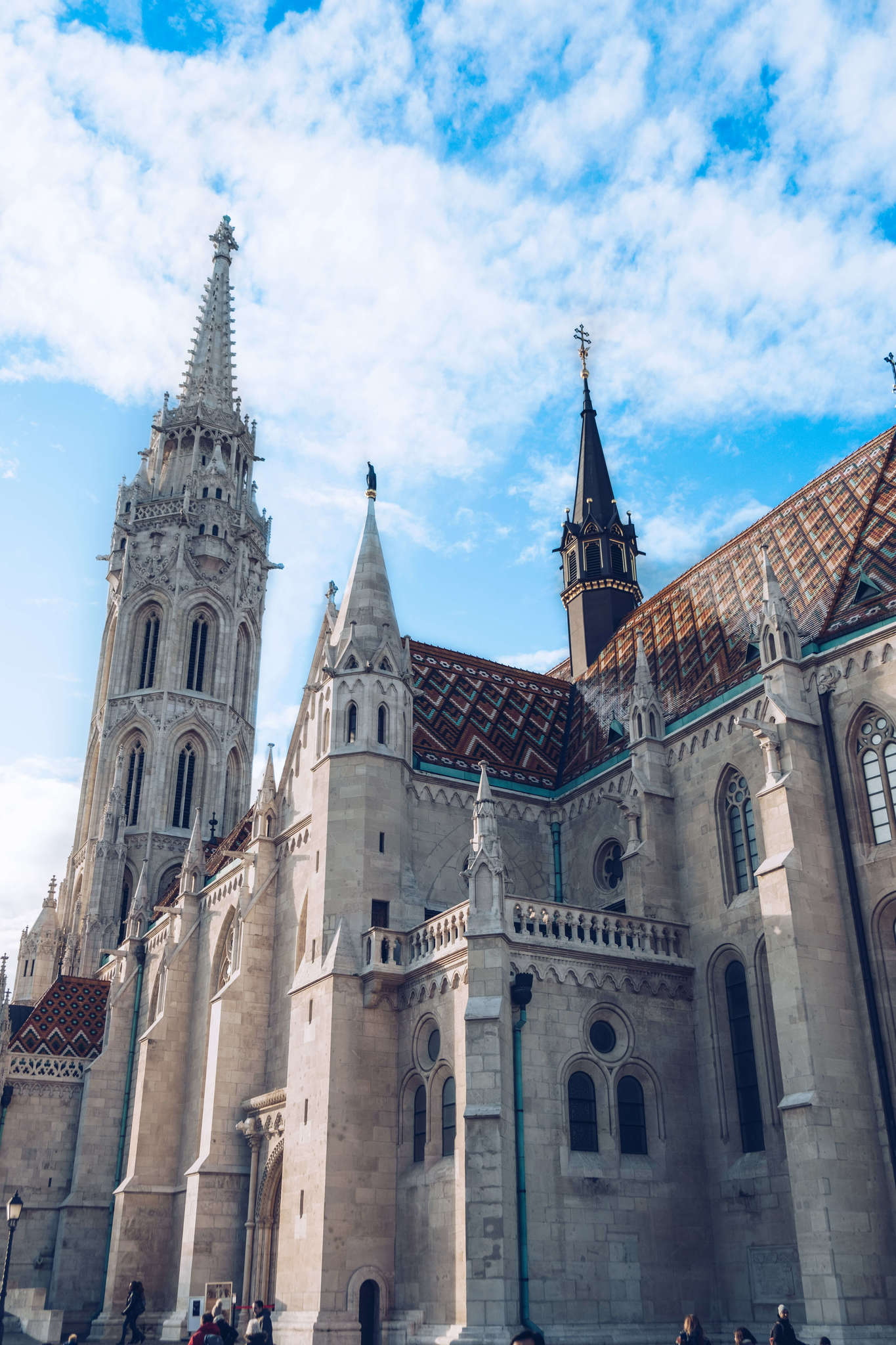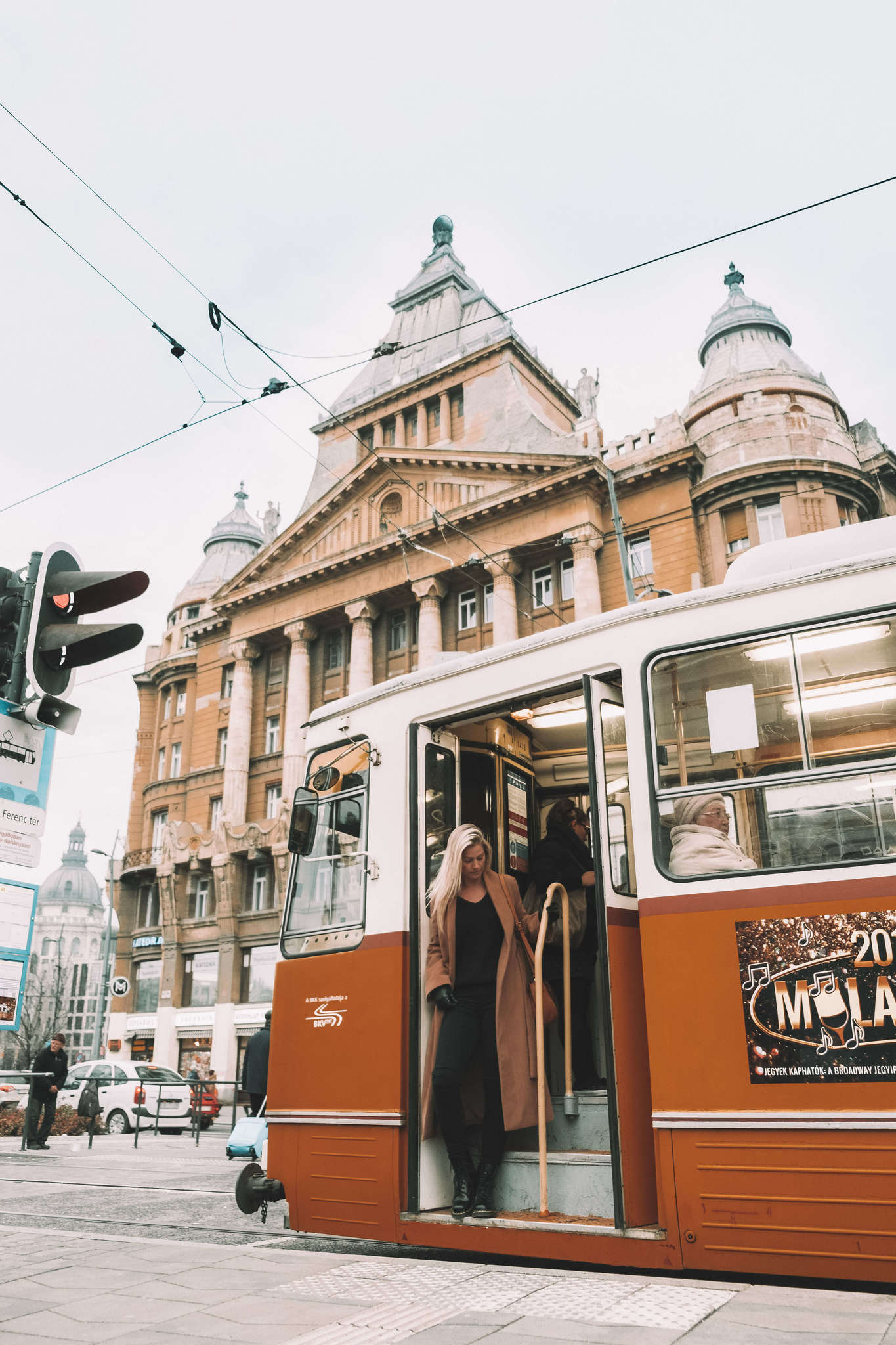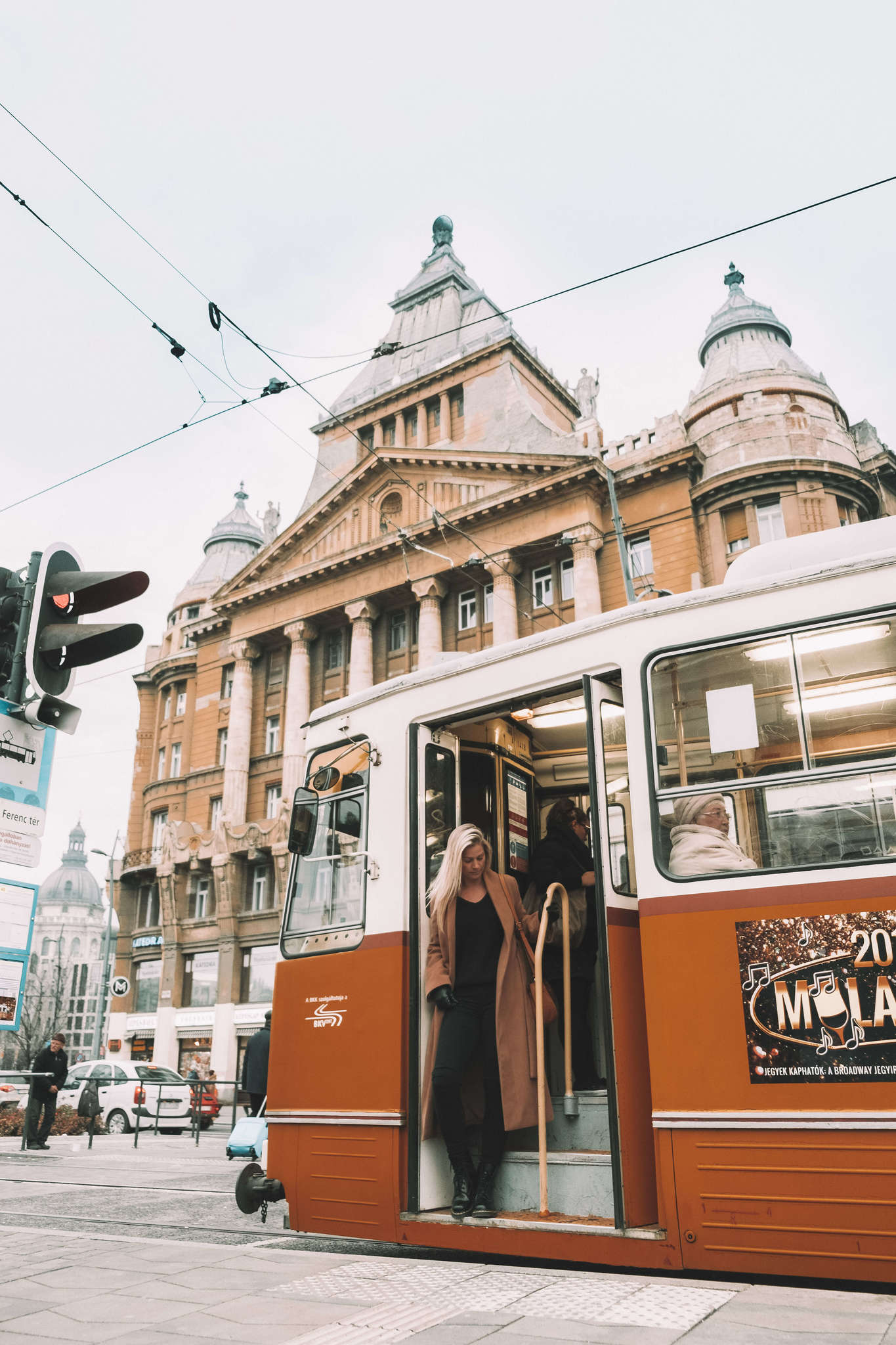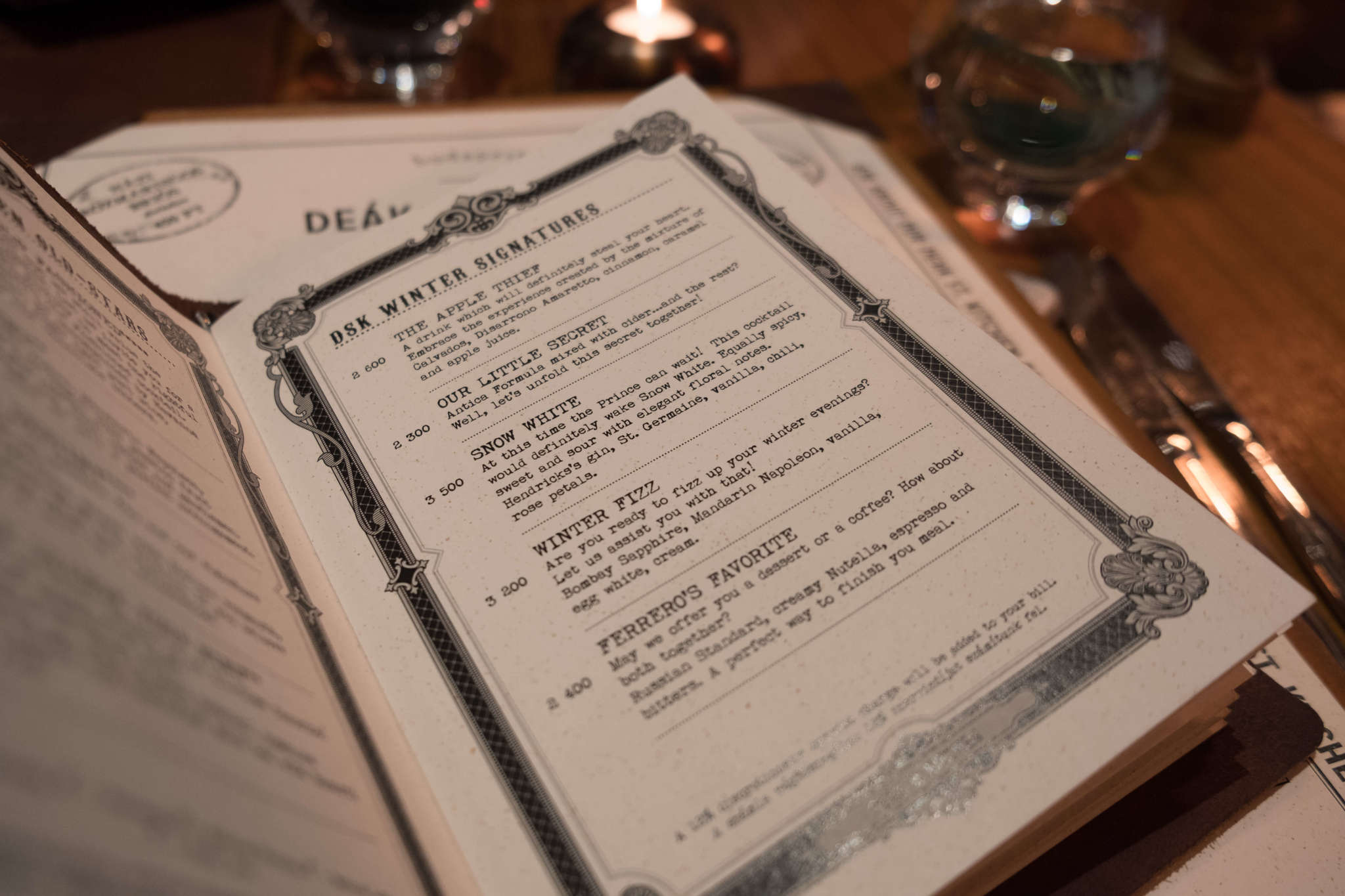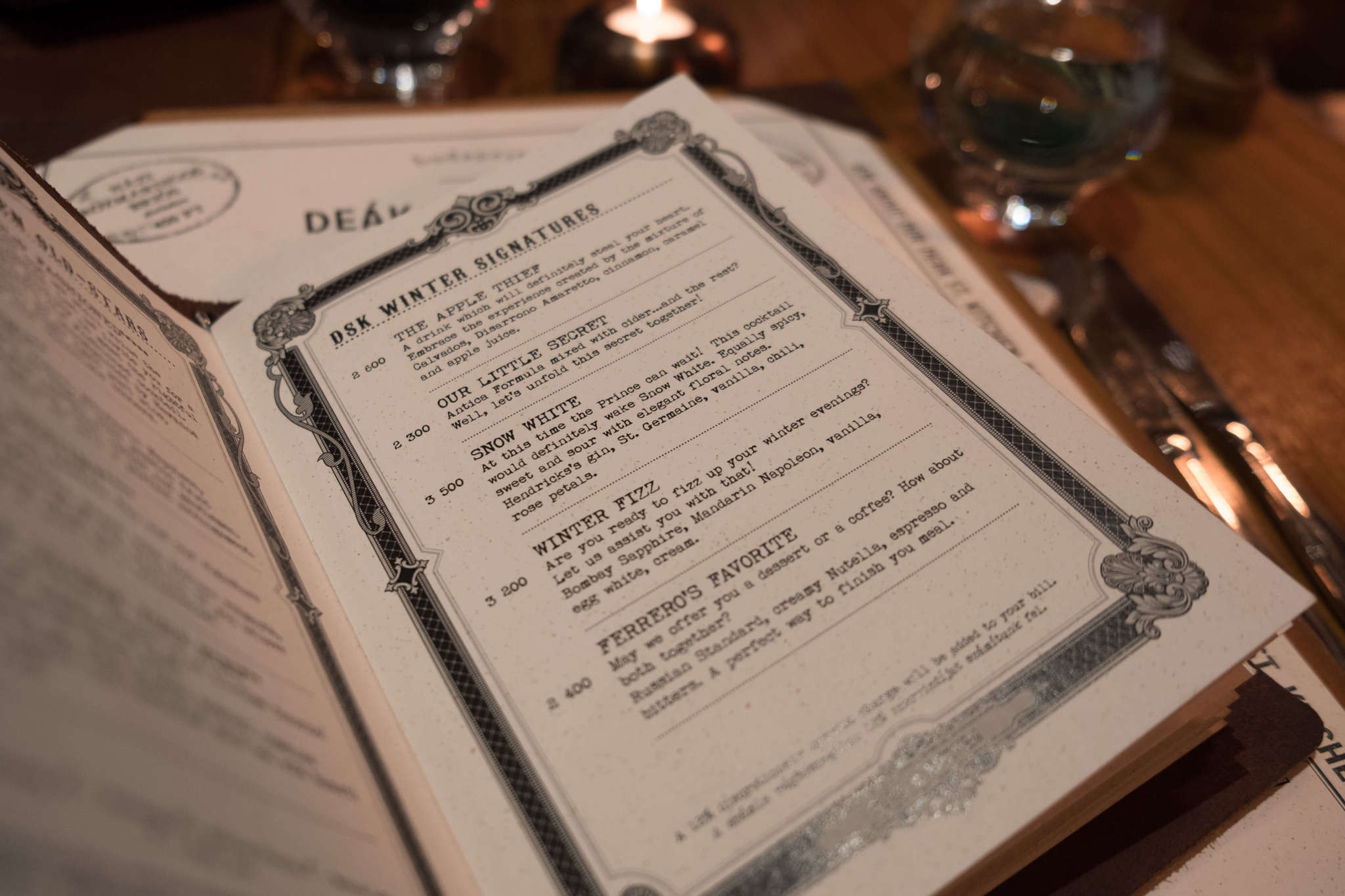 Day One in Budapest
Wasting no time, we went straight over to The Ritz-Carlton, Budapest to drop off our bags after arriving in the afternoon. Our hotel was absolutely gorgeous, of course, and our suite experience included a private driver to take us around the city.
This was a huge asset that allowed us to maximize our time. If we had traveled by public transport or taxi, we would have never gotten to see so many places; I highly recommend considering this option if you can.
The highlight of the first afternoon was Fisherman's Bastion. The view from there is truly breathtaking and, like so many places in the city, the architecture is quite incredible.
We spent WAY too much time taking photos of this place, but it is so reminiscent of Hogwarts, and I just couldn't drag myself away.
Overlooking the Danube, Gellért Hill is another place to get the perfect view of Budapest. We made it up just in time for sunset and the panoramic was unforgettable.
After dark, we headed back to the Ritz-Carlton for dinner at Deák St. Kitchen. It was the perfect introduction to Hungarian cuisine, with the restaurant's generous servings of fancy home-style food and amazing craft cocktails.
To finish off the night we went on a tour of Budapest's ruin bars. As the name implies, these places are in ruins (think dive bars taken to the next level, without losing the cool factor).
You could easily spend two days just checking them all out but, if you're in a time crunch, I'd head straight to the best ruin bar of the bunch, Szimpla Kert.
If you're not into bars, there's plenty of other tours in Budapest that will let you explore the city's fascinating history, castles, and food!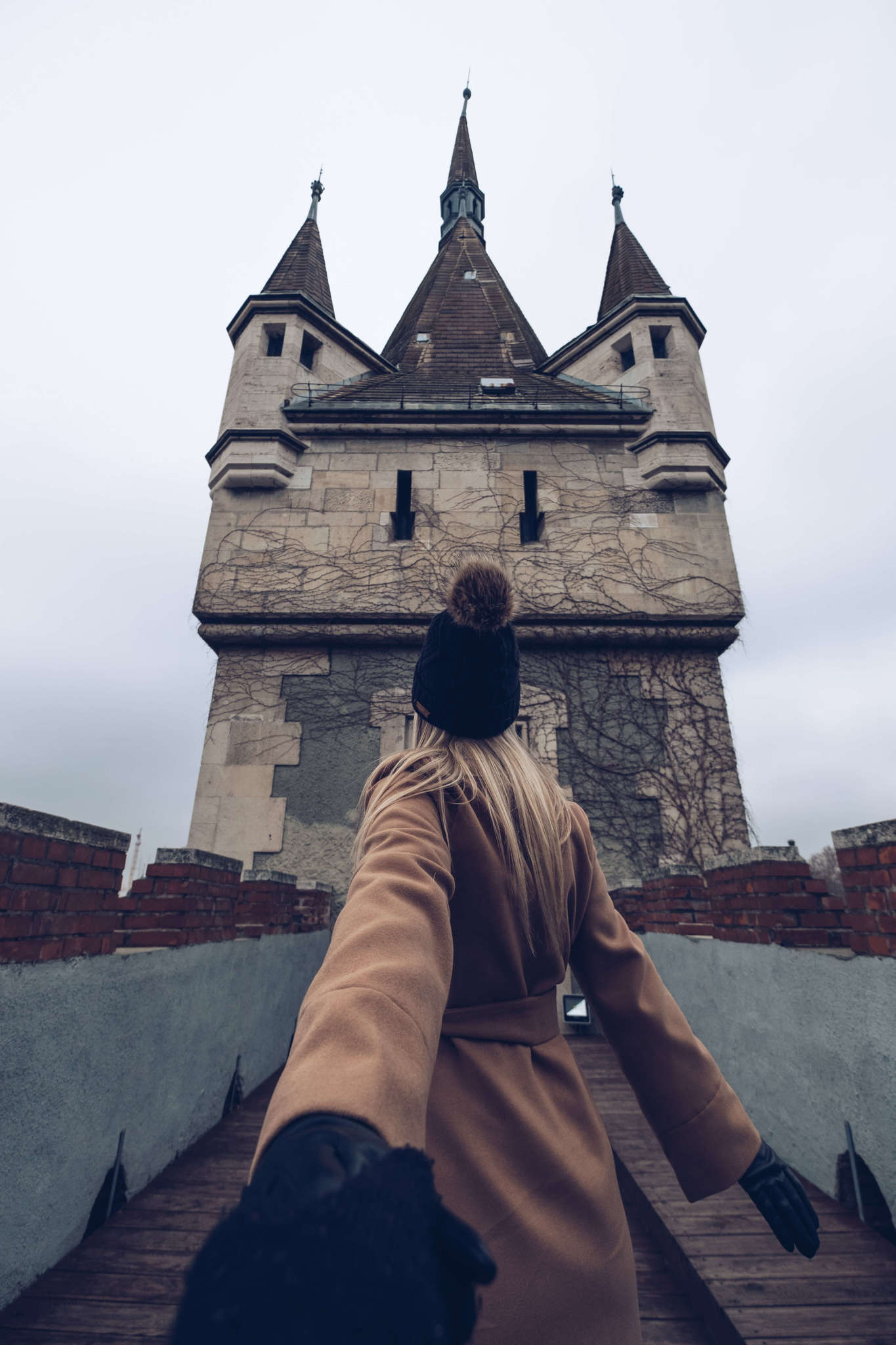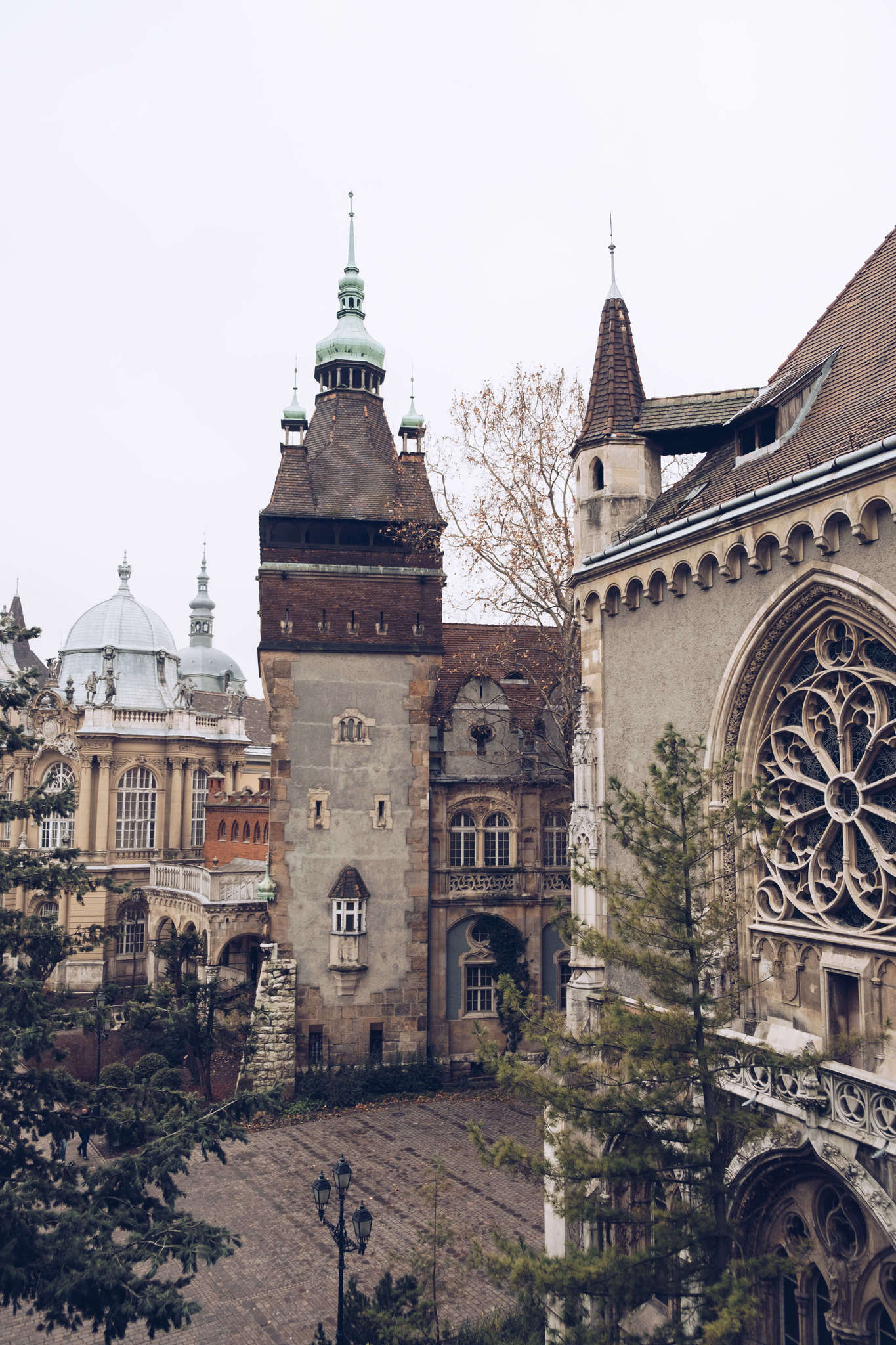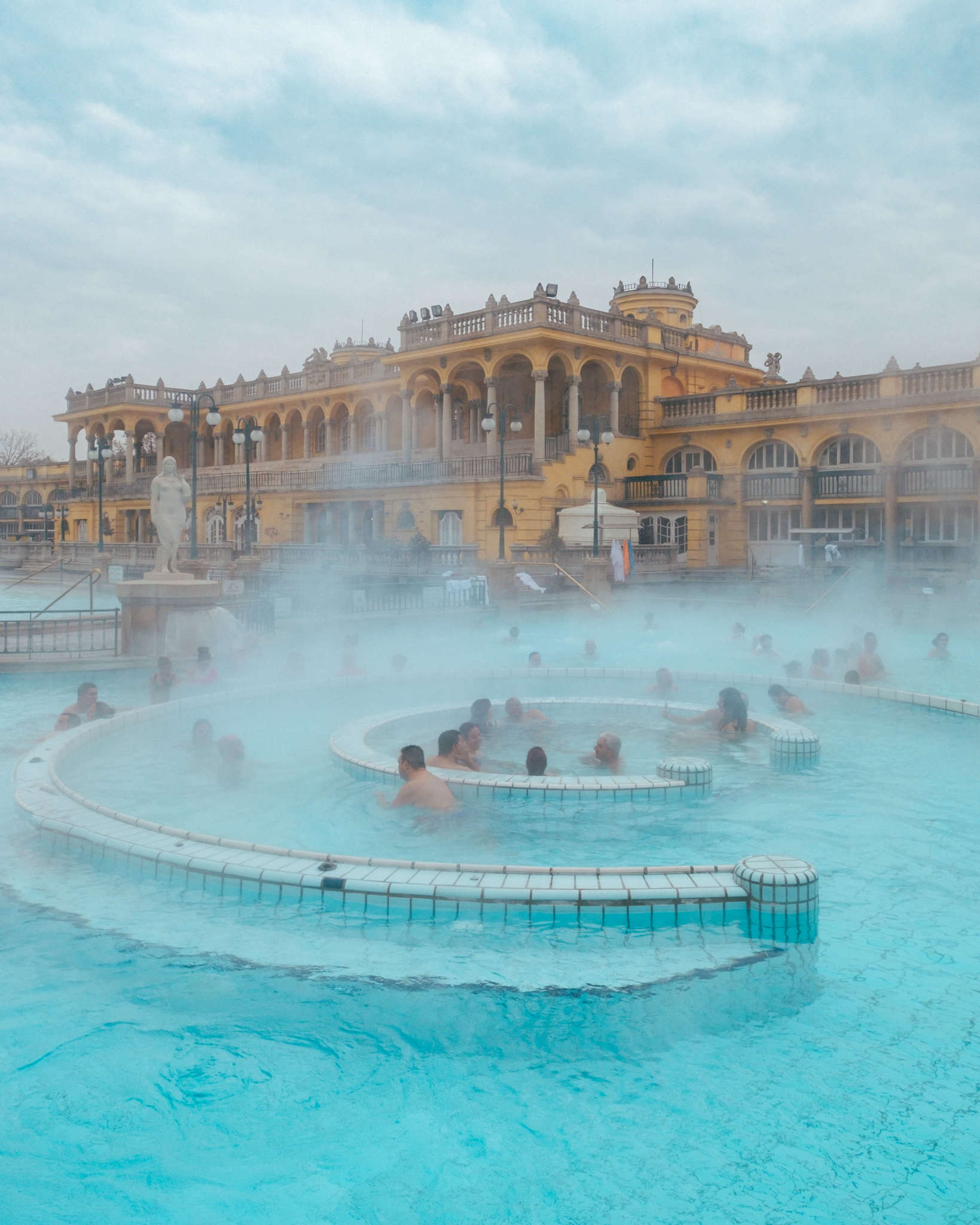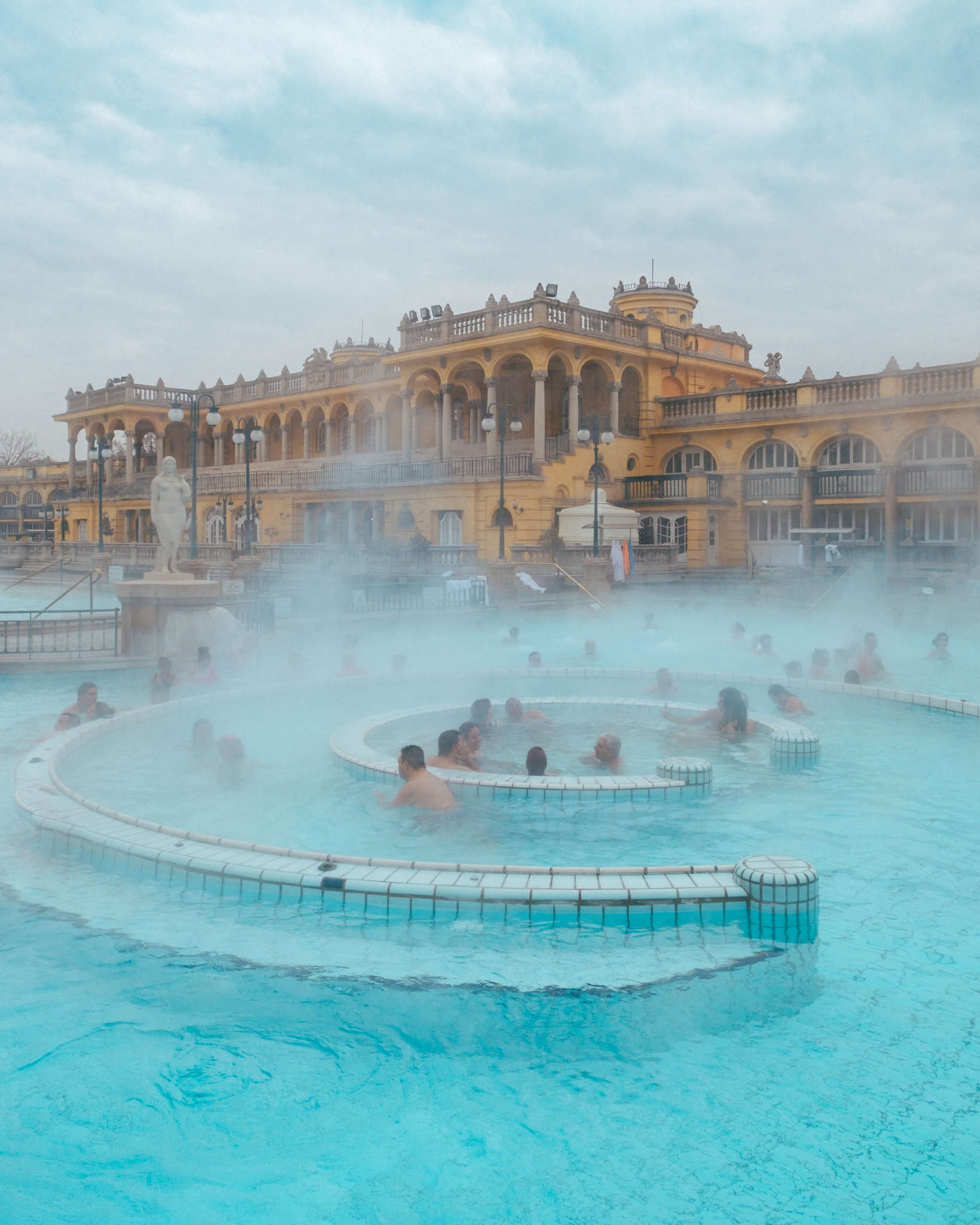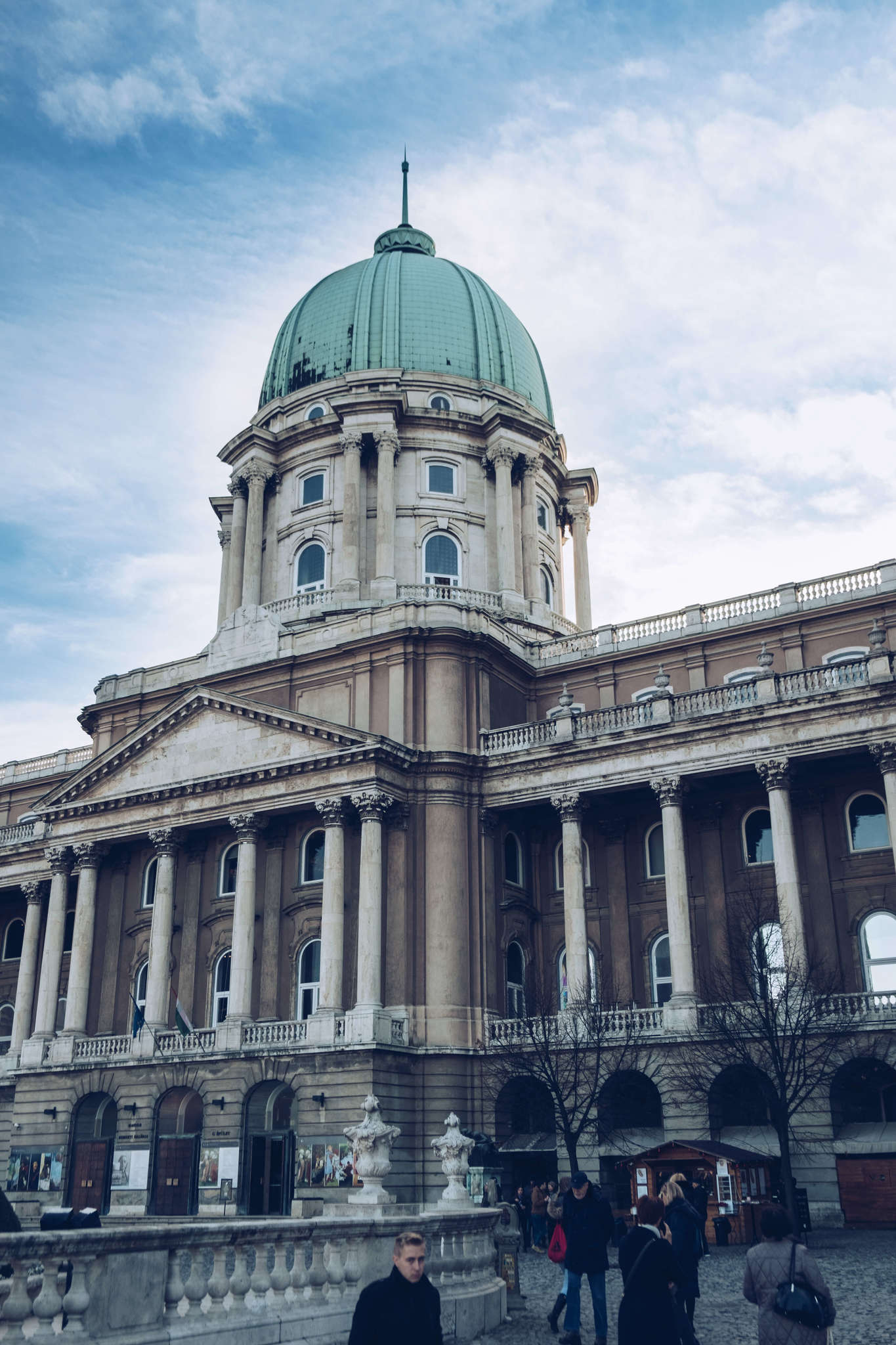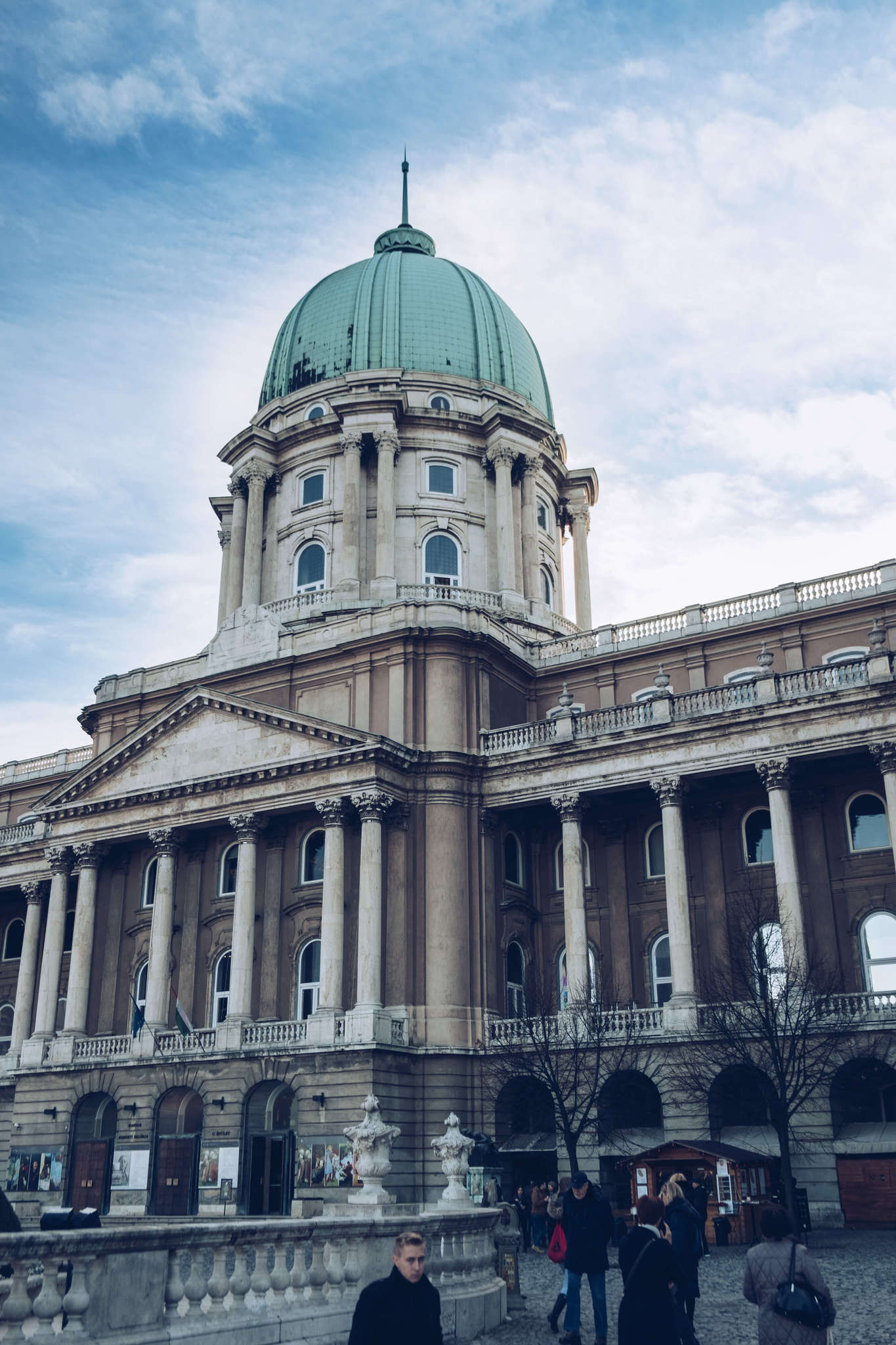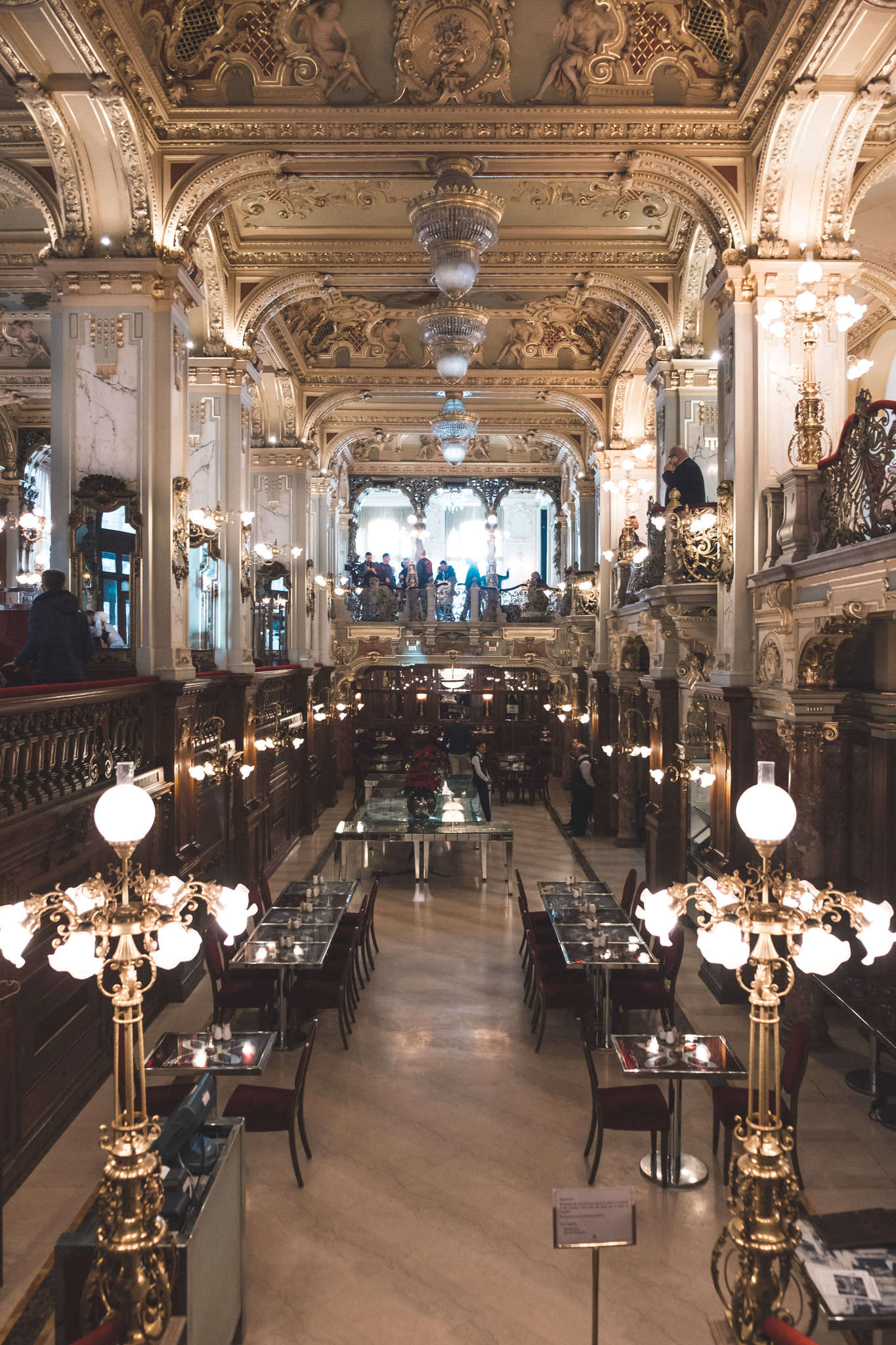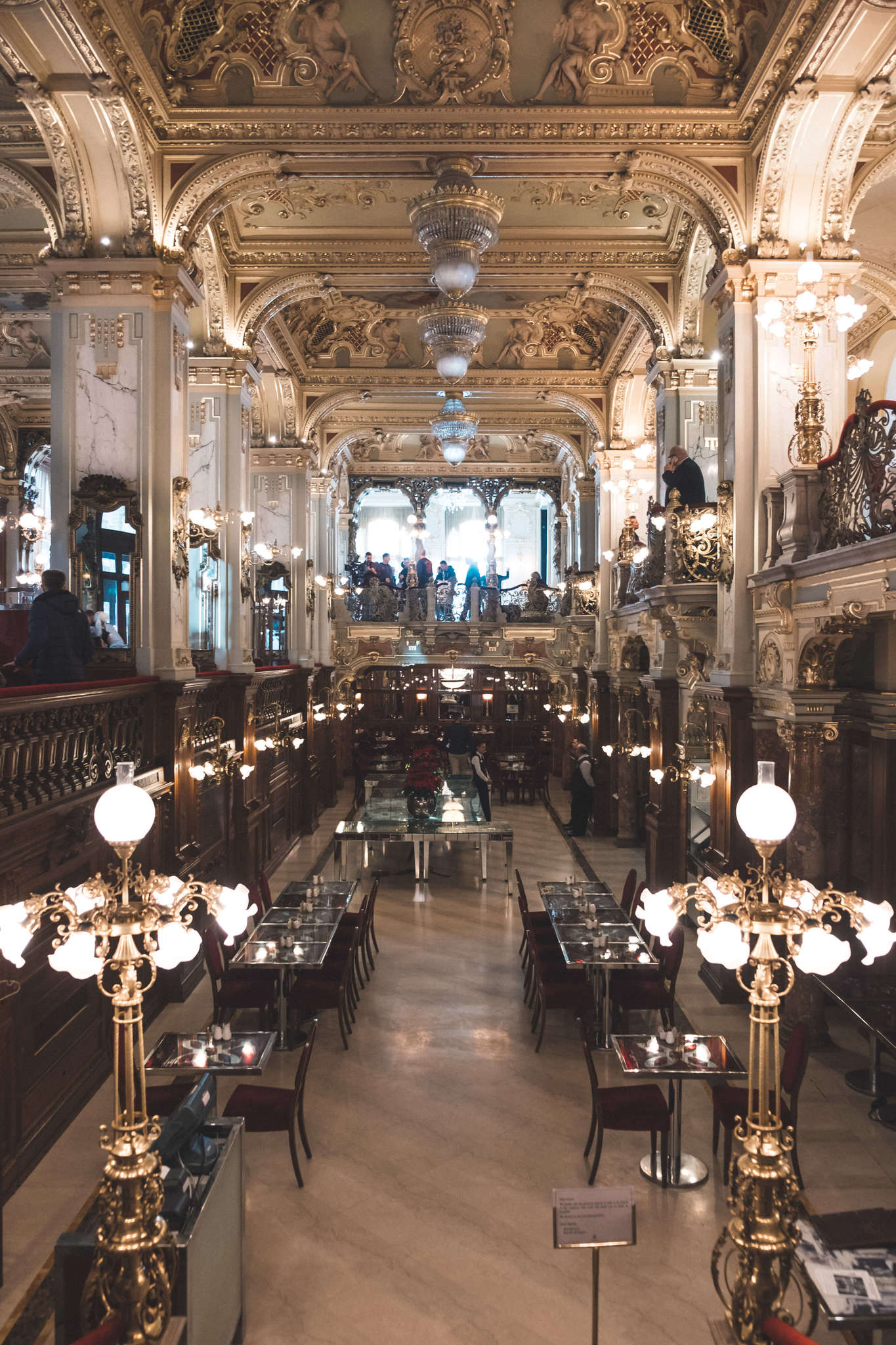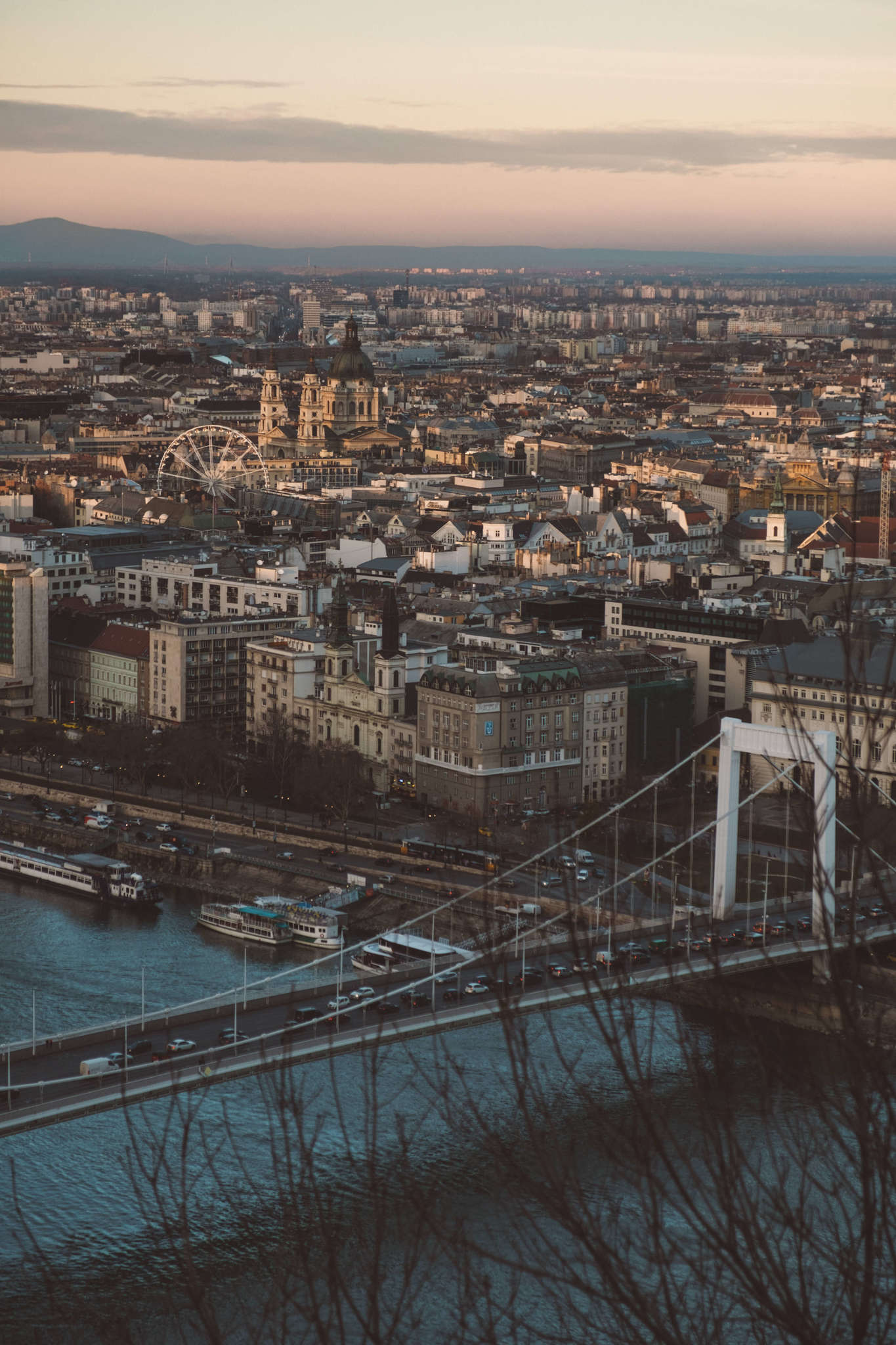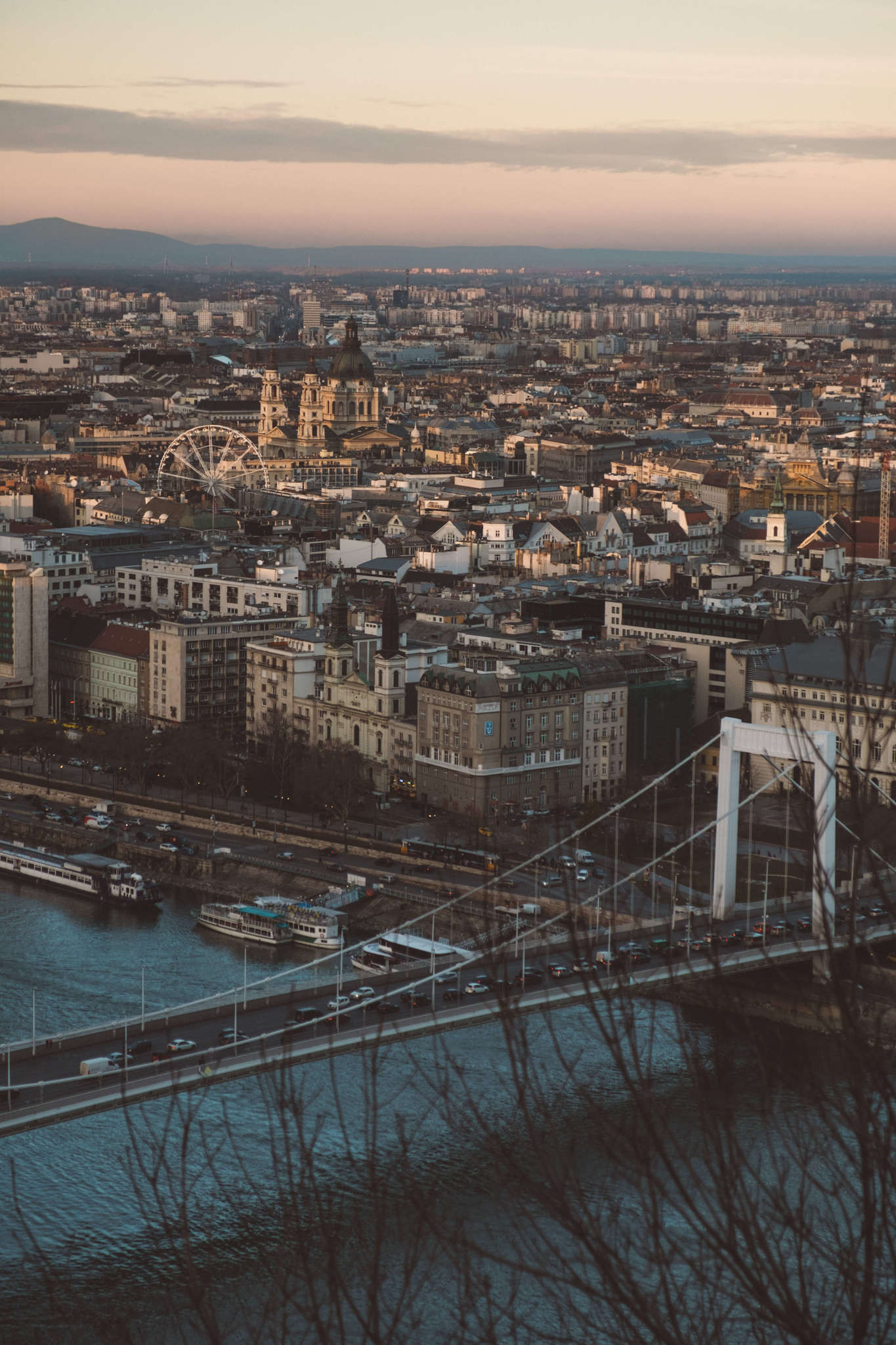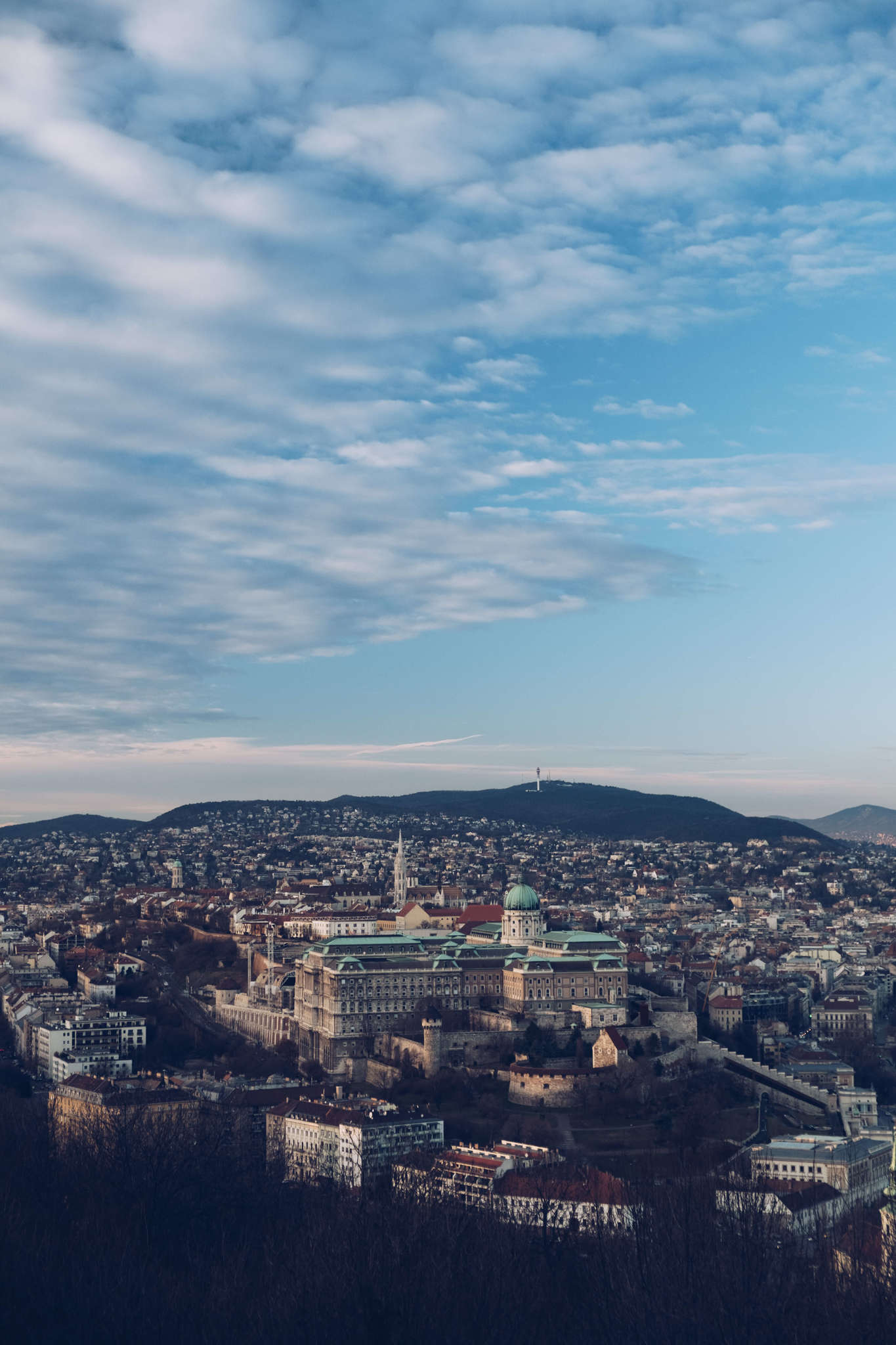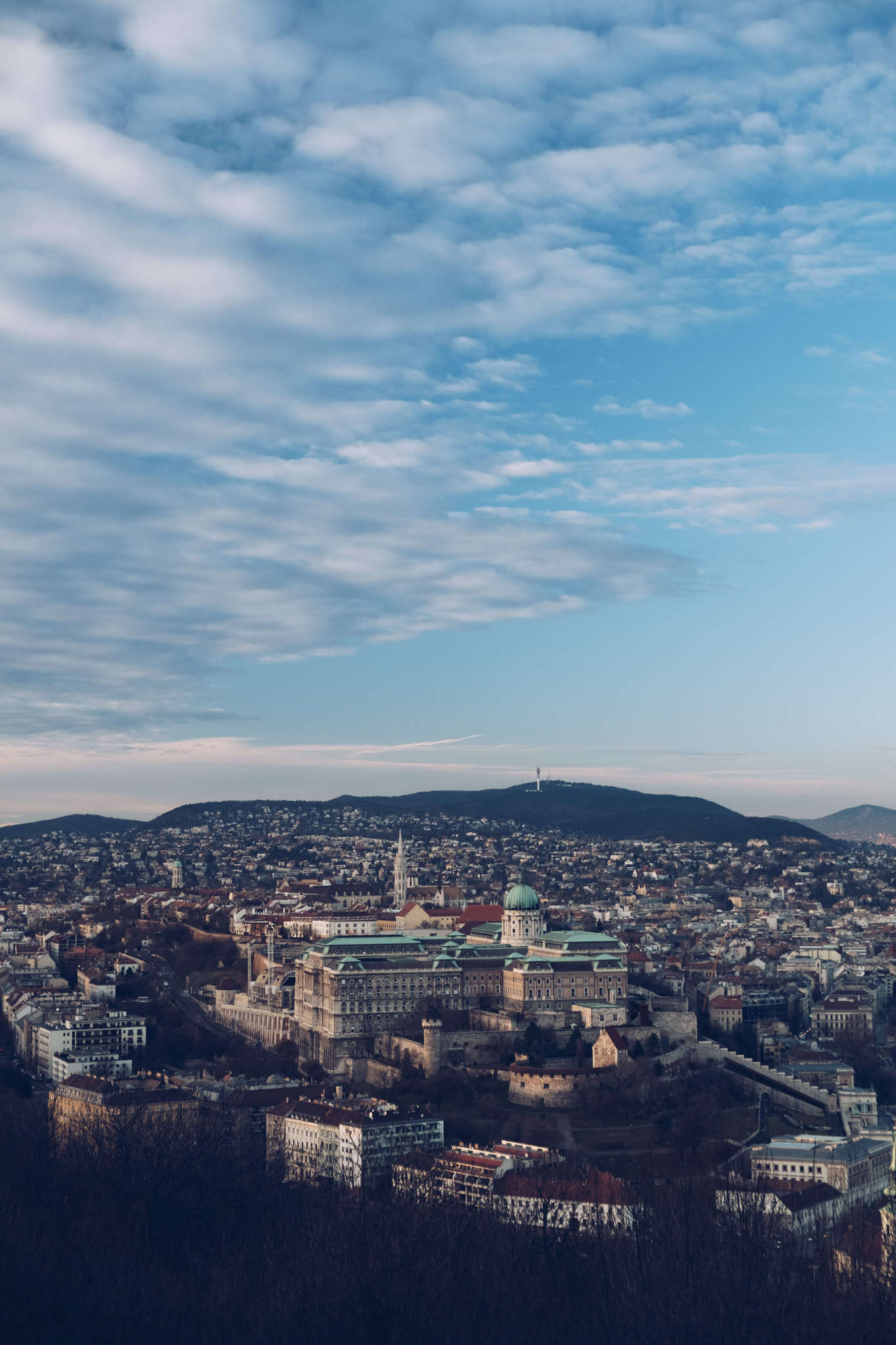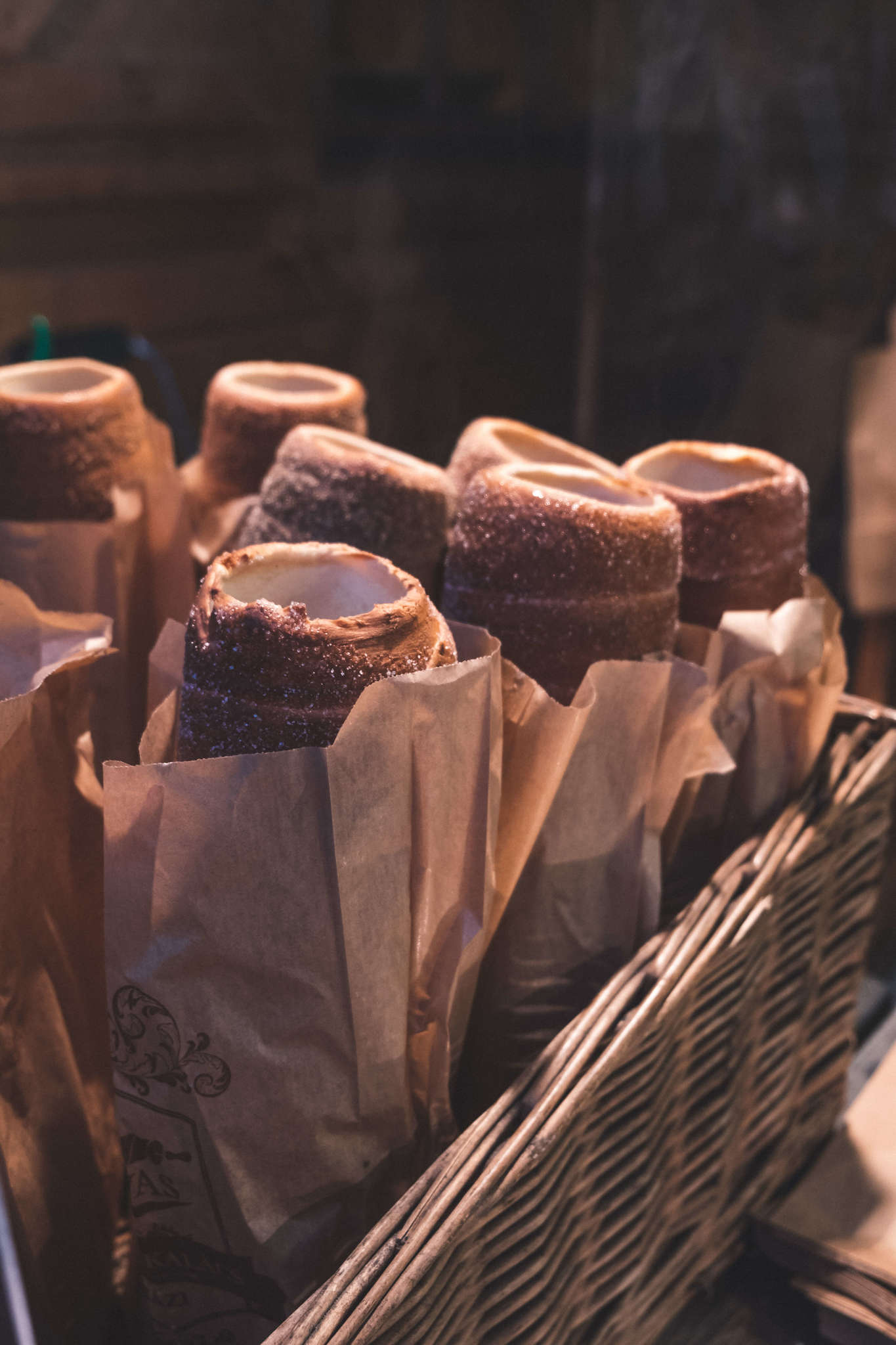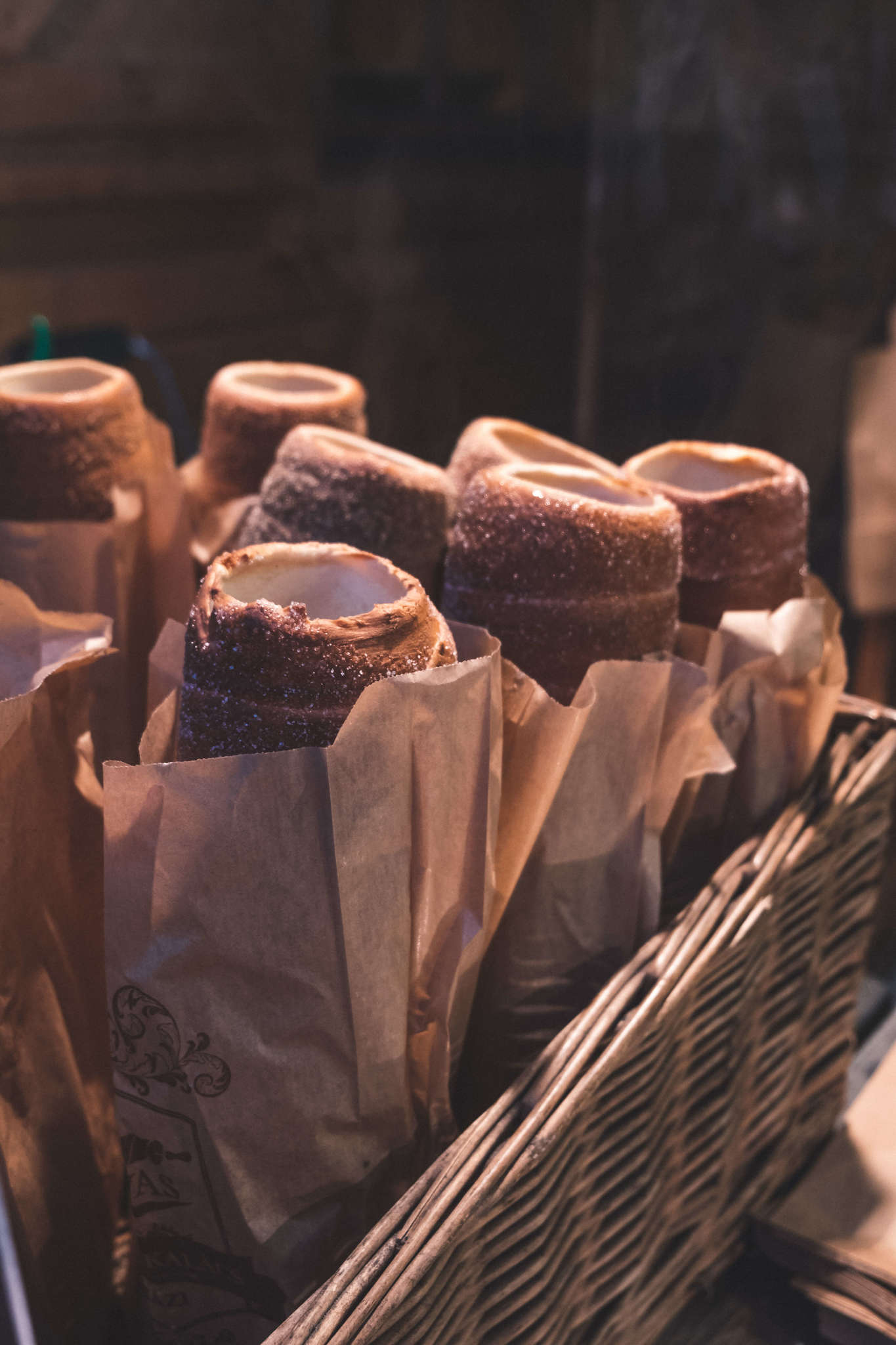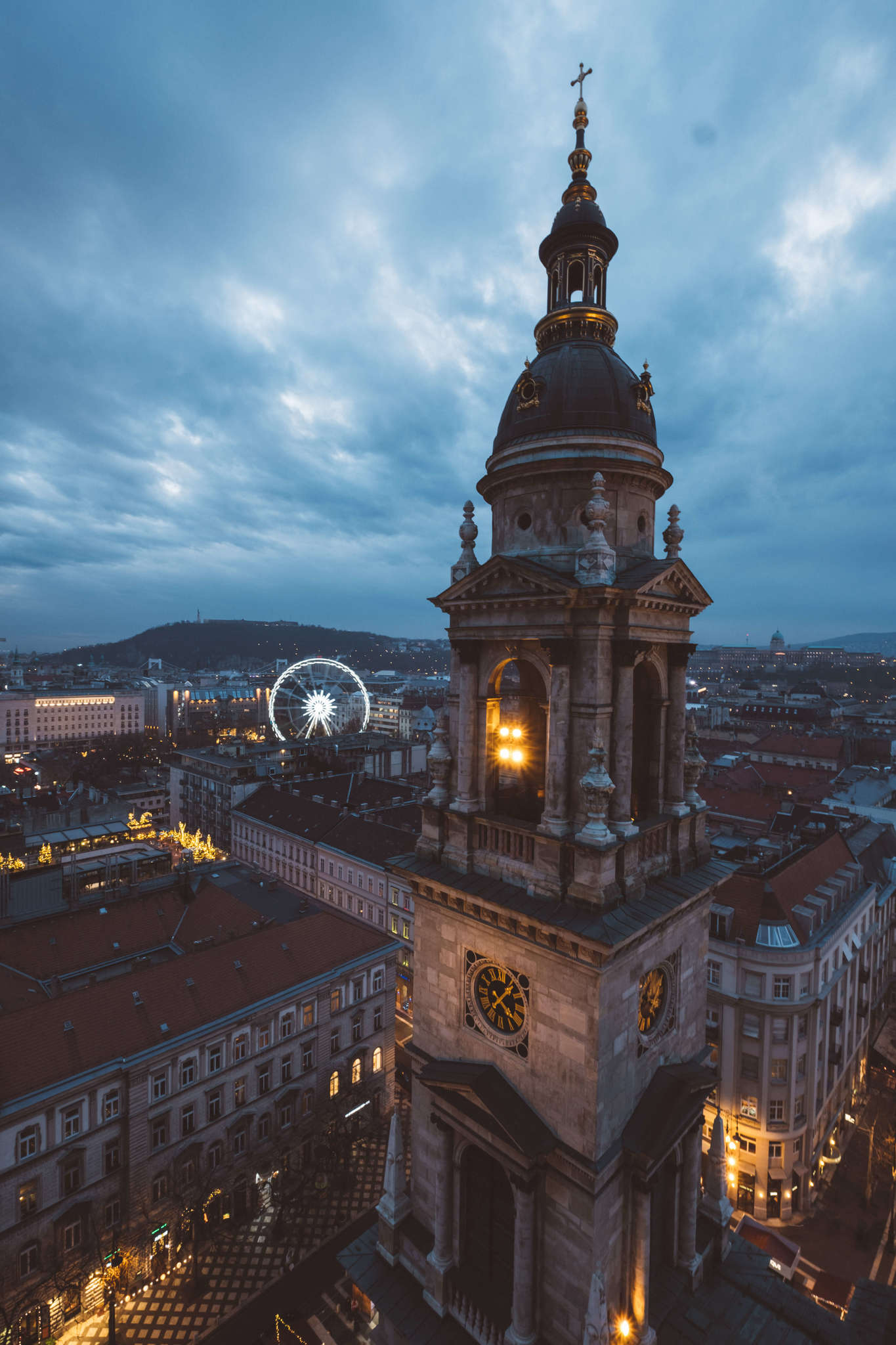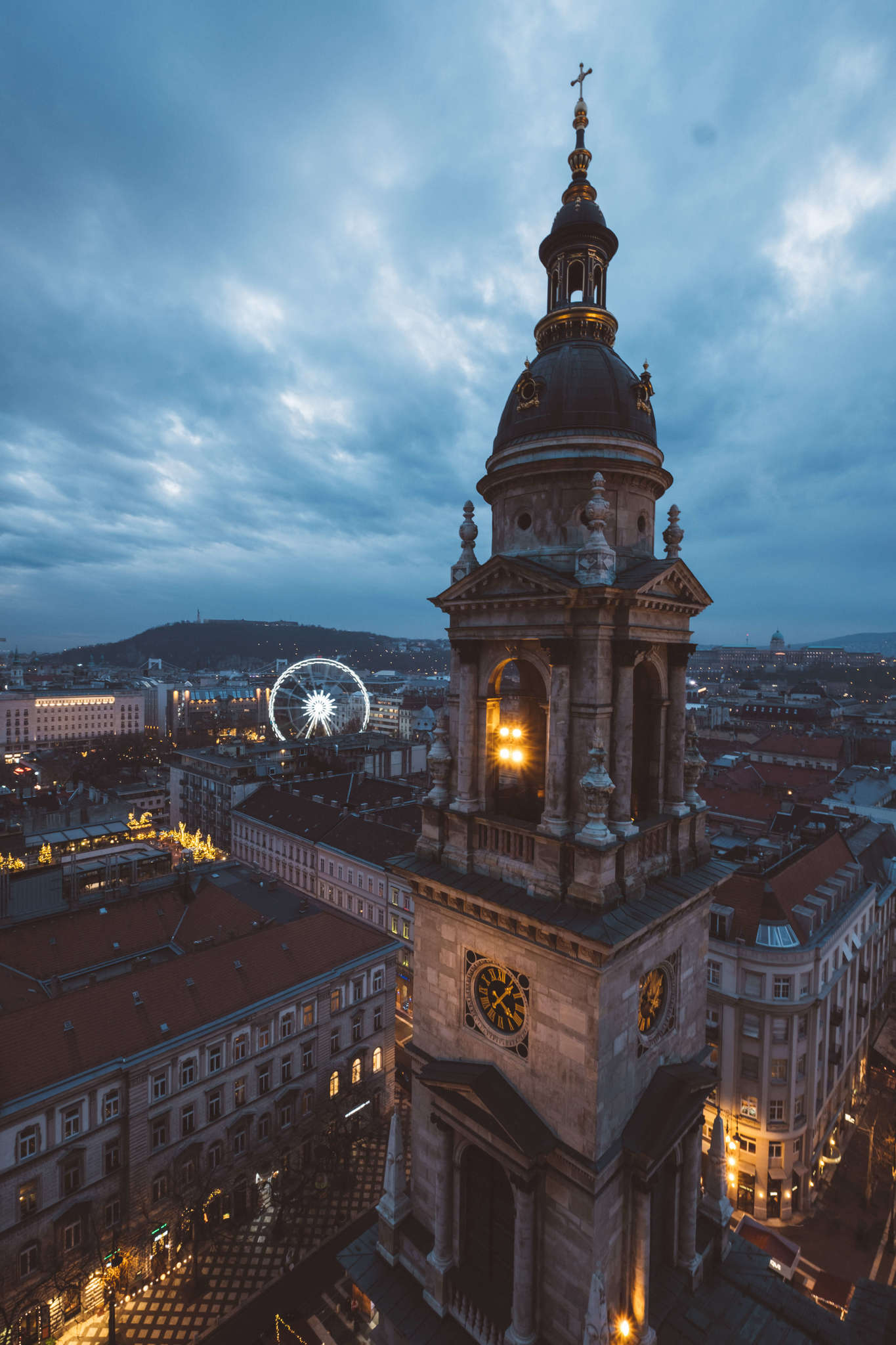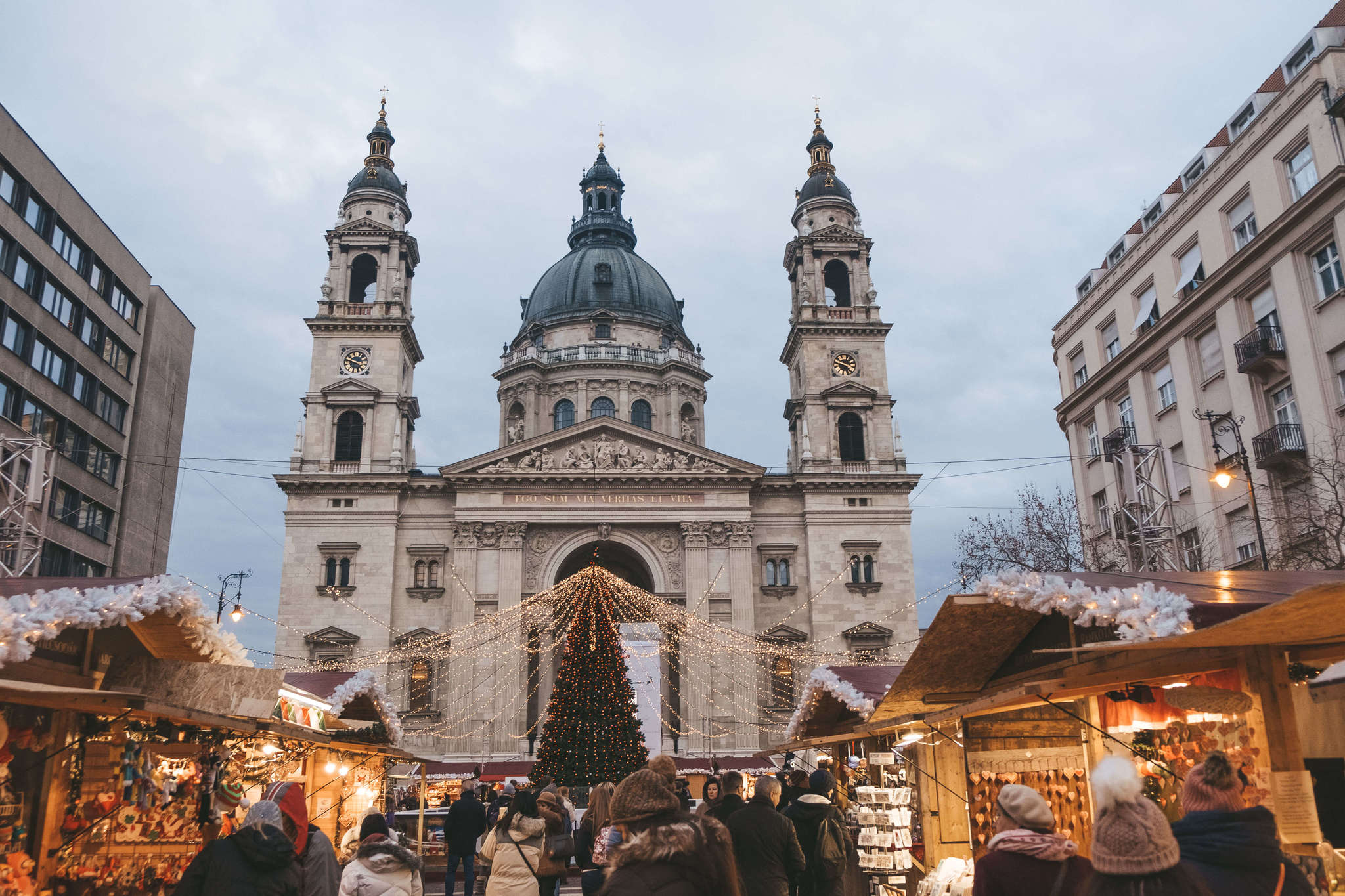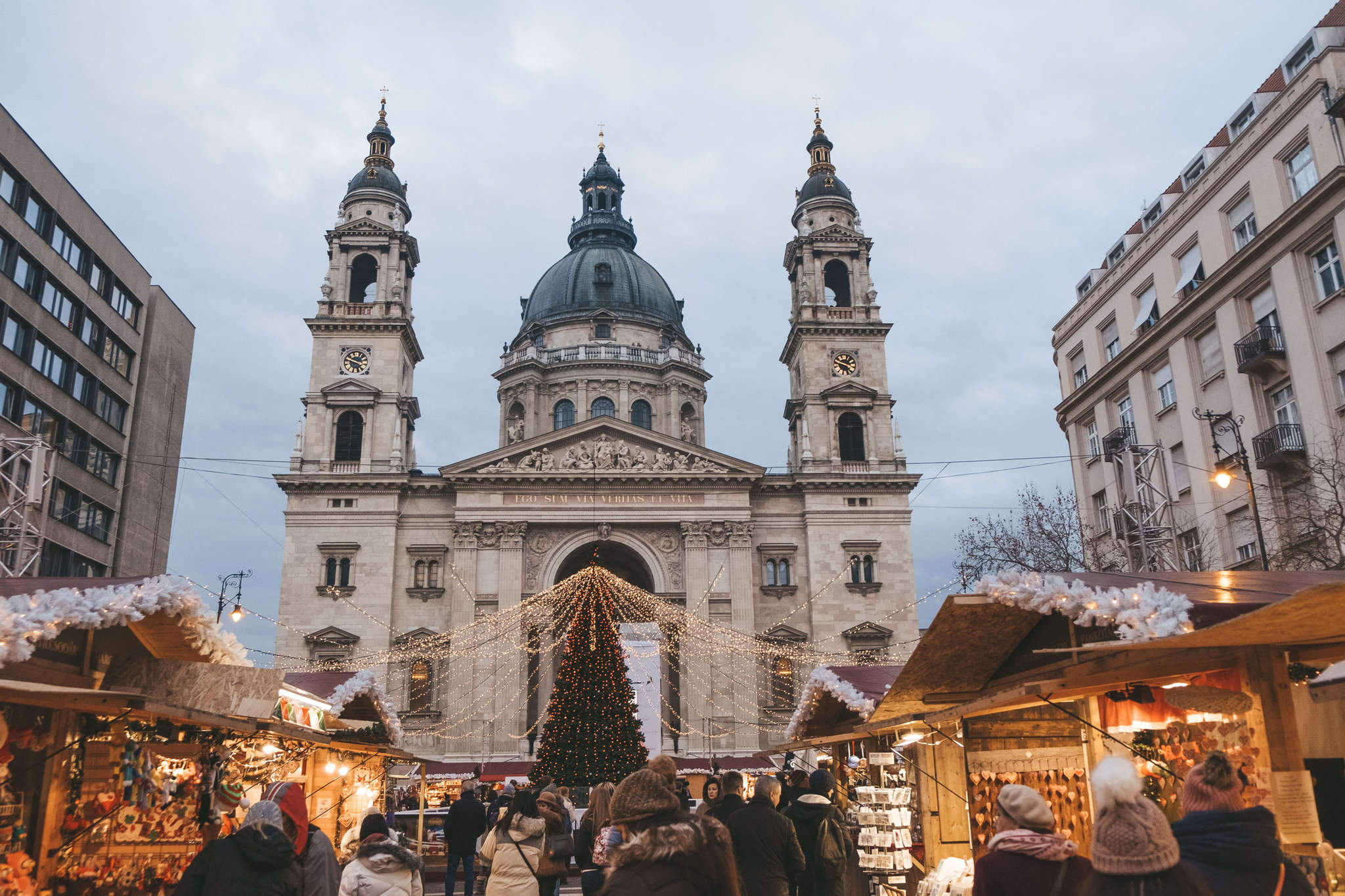 Day Two in Budapest
We started the day at Heroes' Square, locally known as Hősök tere, another one of the city's lovely public plazas. From the square, the famous Széchenyi Thermal Bath is just a quick walk.
Hungary is famous for its thermal baths, and this one is the most beloved of all. Prices start at 18 euros, and you can choose from a range of upgrades to create a soothing spa experience — plus, you can get skip the line passes here.
Once we were feeling relaxed from the Széchenyi thermal bath, we took a quick walk over to the Vajdahunyad Castle to gawk at even more world-class architecture.
You can opt to do a culinary walking tour to learn more about the rich culinary culture of the city, and have some treats!
A must-see in Budapest, the New York Café is renowned for being the most beautiful café in the world, and it did not disappoint. We indulged ourselves with a hot-chocolate break at the café.
Another quintessential Budapest experience is a stroll along the Danube. We started off at the Parliament building and explored the stunning riverside path, snapping photos every step of the way.
Finally, we made our way down to St. Stephen's Basilica to watch the sunset from the tower. It was an absolute stunner! I'd highly recommend timing your day so that you can watch the sun fall from the Basilica.
After dark, the Christmas market outside of St. Stephen's Basilica comes to life. Be sure to check out Kürtőskalács (AKA chimney cake). They are a super yummy traditional treat enjoyed during the holidays.
There's also a light show in the evening in front of St. Stephen's, and it's well worth sticking around to see.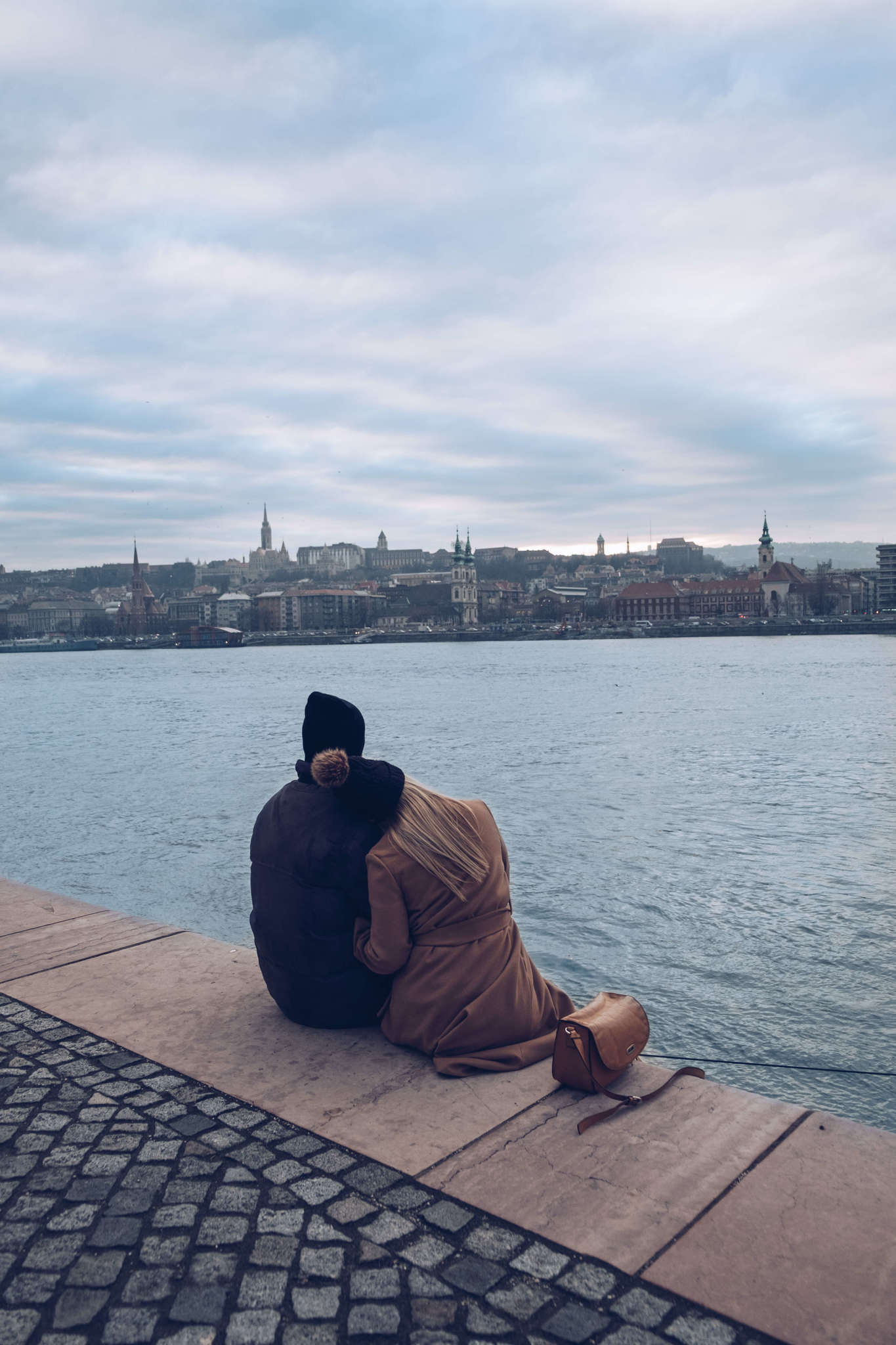 Day Three in Budapest
After a couple of amazing, whirlwind days exploring Budapest, we needed a morning pampering session before another big day of travel. Luckily for us, staying at one of the world's greatest hotels, we had a world-class spa right at our fingertips.
Following our ultra-chill morning, The Ritz-Carlton, Budapest chauffeured us off to the airport, and we said "see you later!" to this beautiful Hungarian city.

Recommended Tours for Budapest!