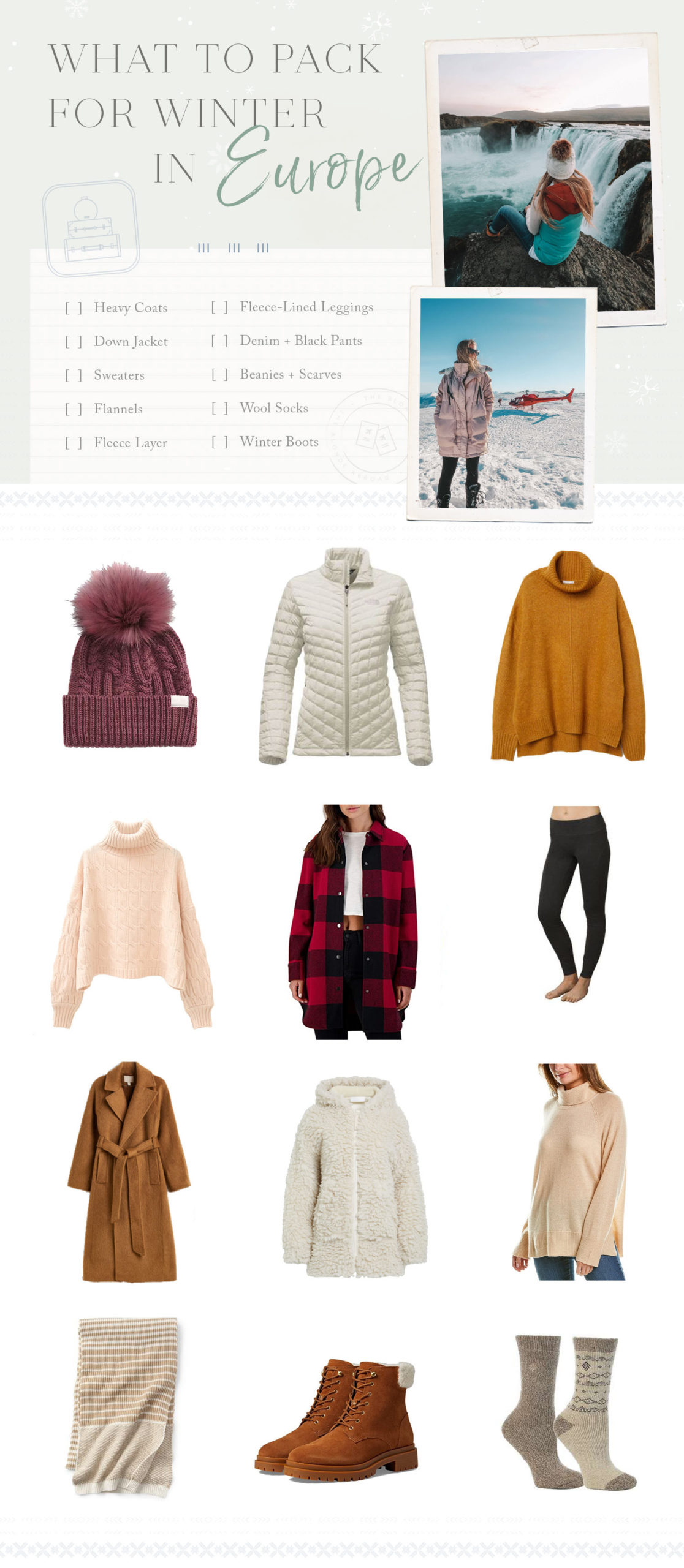 Updated: November 2022
I was lucky enough to spend a European winter exploring the beautiful sights of Austria, Germany, and Slovakia. Having grown up in California, I was having some trouble deciding which outfits would be best for my first European winter, and basically what to pack for winter in Europe altogether!
After three weeks of adventures, here's my recommended European winter travel packing checklist:
(3) Heavy Coats: I opted for a white oversized fluffy coat (the ultimate marshmallow!), a camel coat for a neutral option to mix and match with all my outfits, and a red coat for some pop of color.
(5) Sweaters: I chose a white, cream, black, and grey sweater to mix and match under coats—plus a super soft mustard turtleneck to pair with the camel coat.
(2) Long Sleeve Shirts: I wore these as undergarments under sweaters on really cold days!
(3) Pairs of Pants: Black fleece leggings are my favorite for cold weather destinations (you can layer them under jeans or wear them with tunics or sweater dresses). I also brought along a pair of black and light blue jeans!
(3) Pairs of Shoes: I love booties so I brought along dark brown heeled booties, a pair of black over-the-knee boots to pair with my black leggings, and my black Doc Martin boots. I want to mention that I had to double up on wool socks to stay warm in the Docs though. What I

didn't

bring, but wish I had, was a comfy pair of warm, winter boots like these!
Accessories: My winter-style accessories included a black-brimmed hat, ear muffs, black/cream beanies, comfy scarves, and a pair of black and brown leather gloves.
Swimsuit: You'll want at least one bikini for thermal baths or hotel spas!
Purse: I always take my camera purse or messenger bag with me to use as a day bag!

Helpful Tip
As travelers around the globe are dealing with way more lost and delayed luggage than ever before, I highly recommend investing in Apple Air Tags to be able to track the location of your items at all times. You can attach them to your keys, backpack, or camera bags, and even slip one into your checked luggage for flights!

Stylish Winter Outfits for Your Europe Trip
Here are my favorite styles for winter in Europe, and similar outfits and items based on my own winter travel outfits! You can also reference my guide on What to Pack for a Winter Vacation for more cold-weather outfit inspo!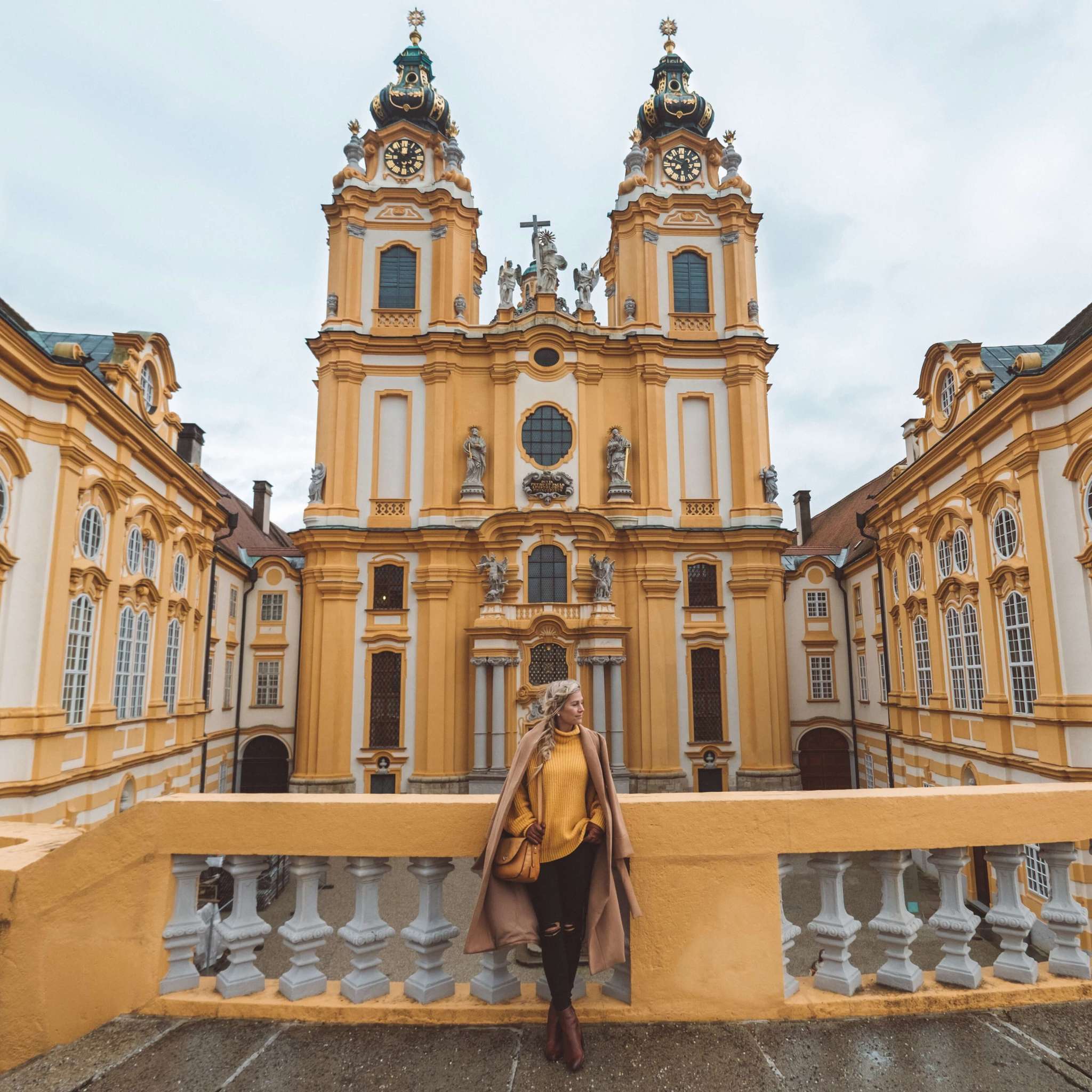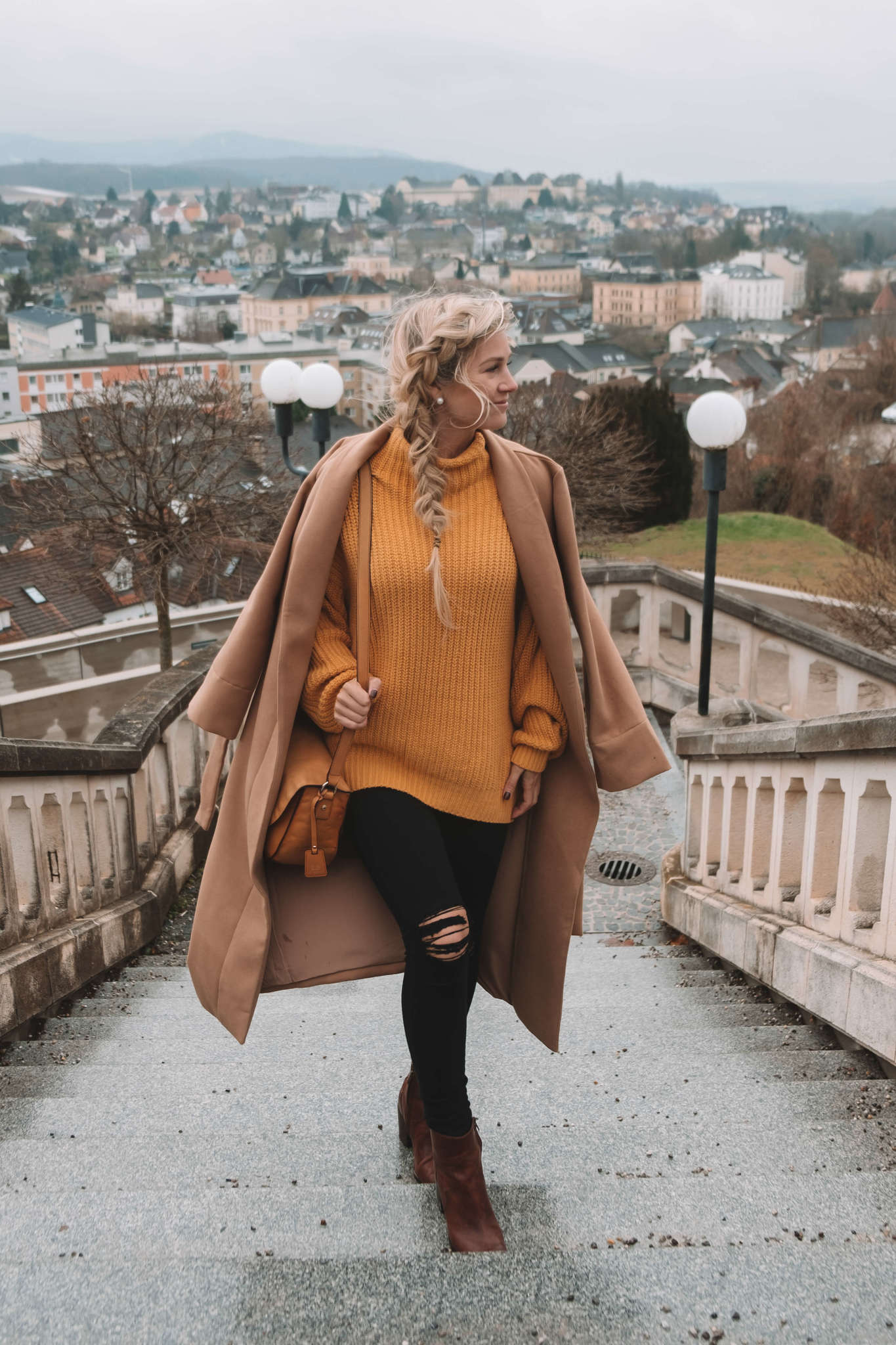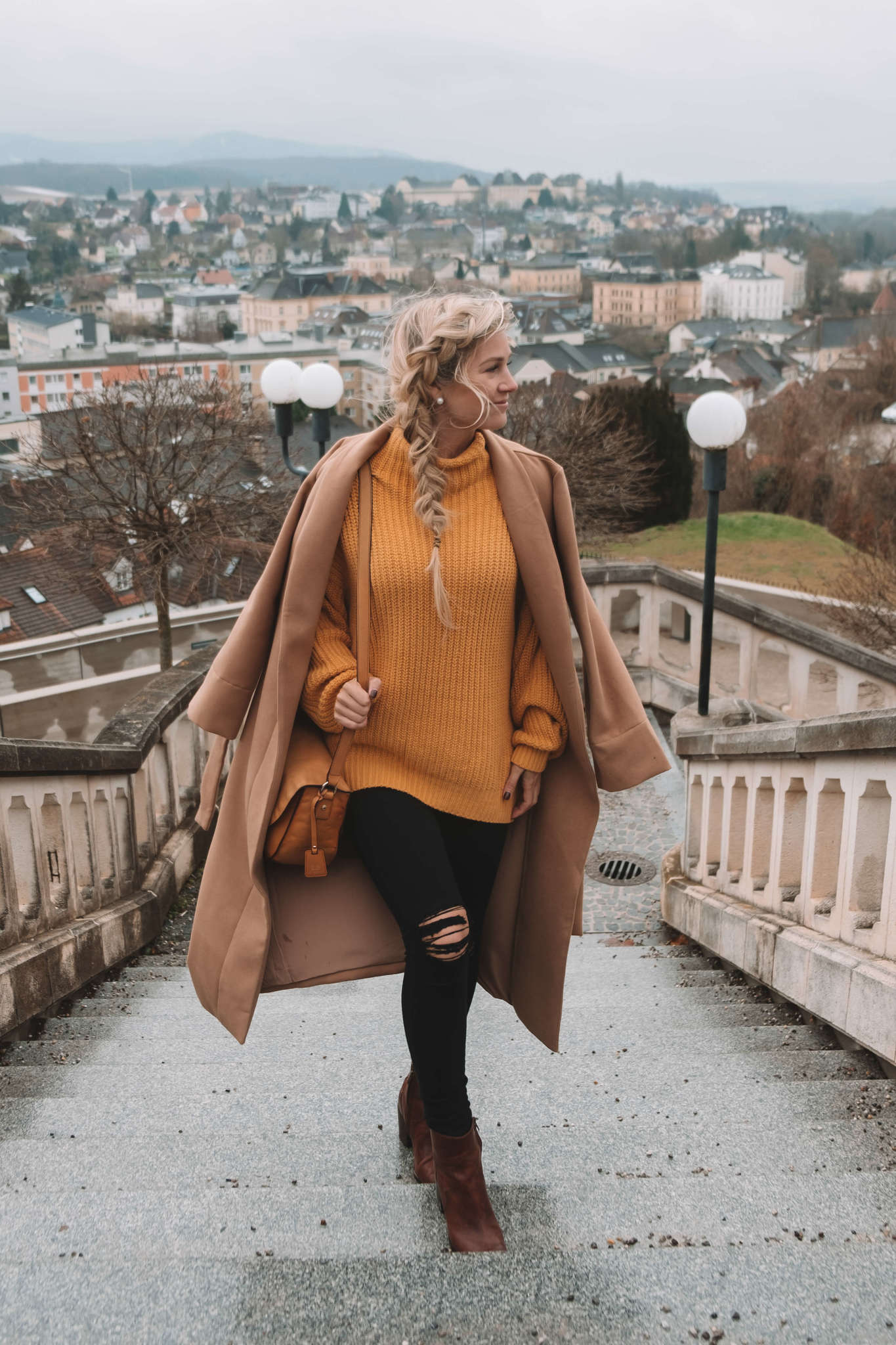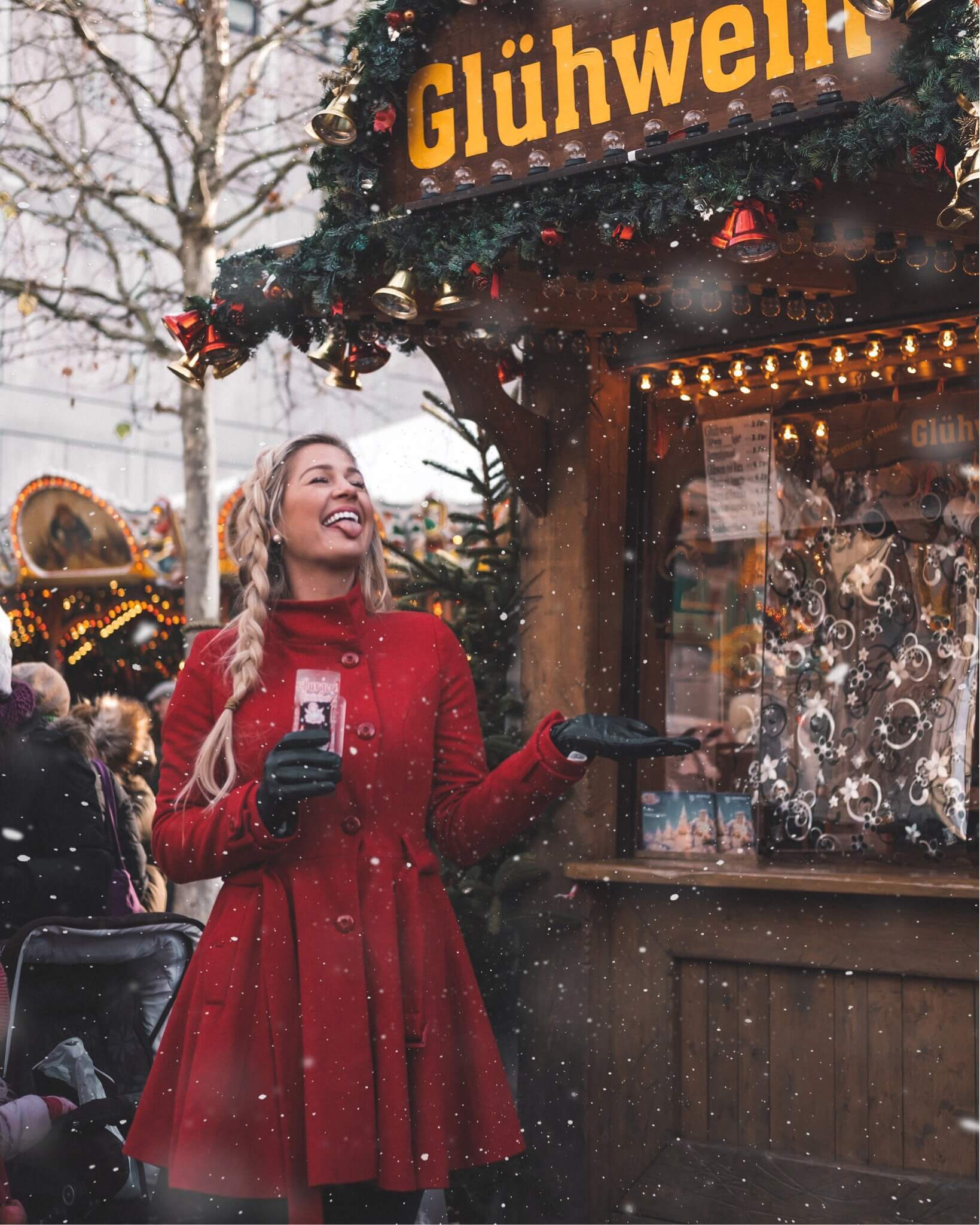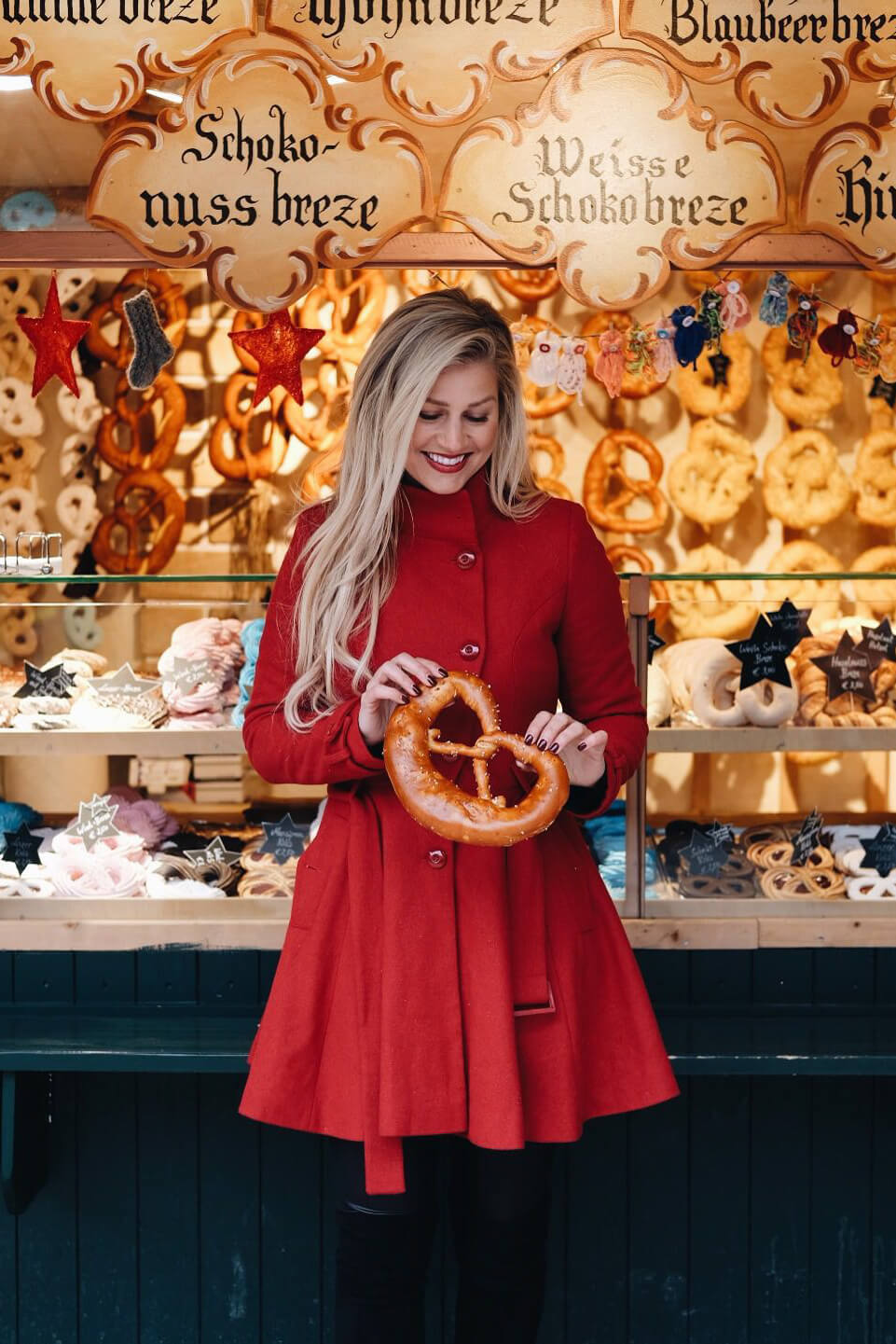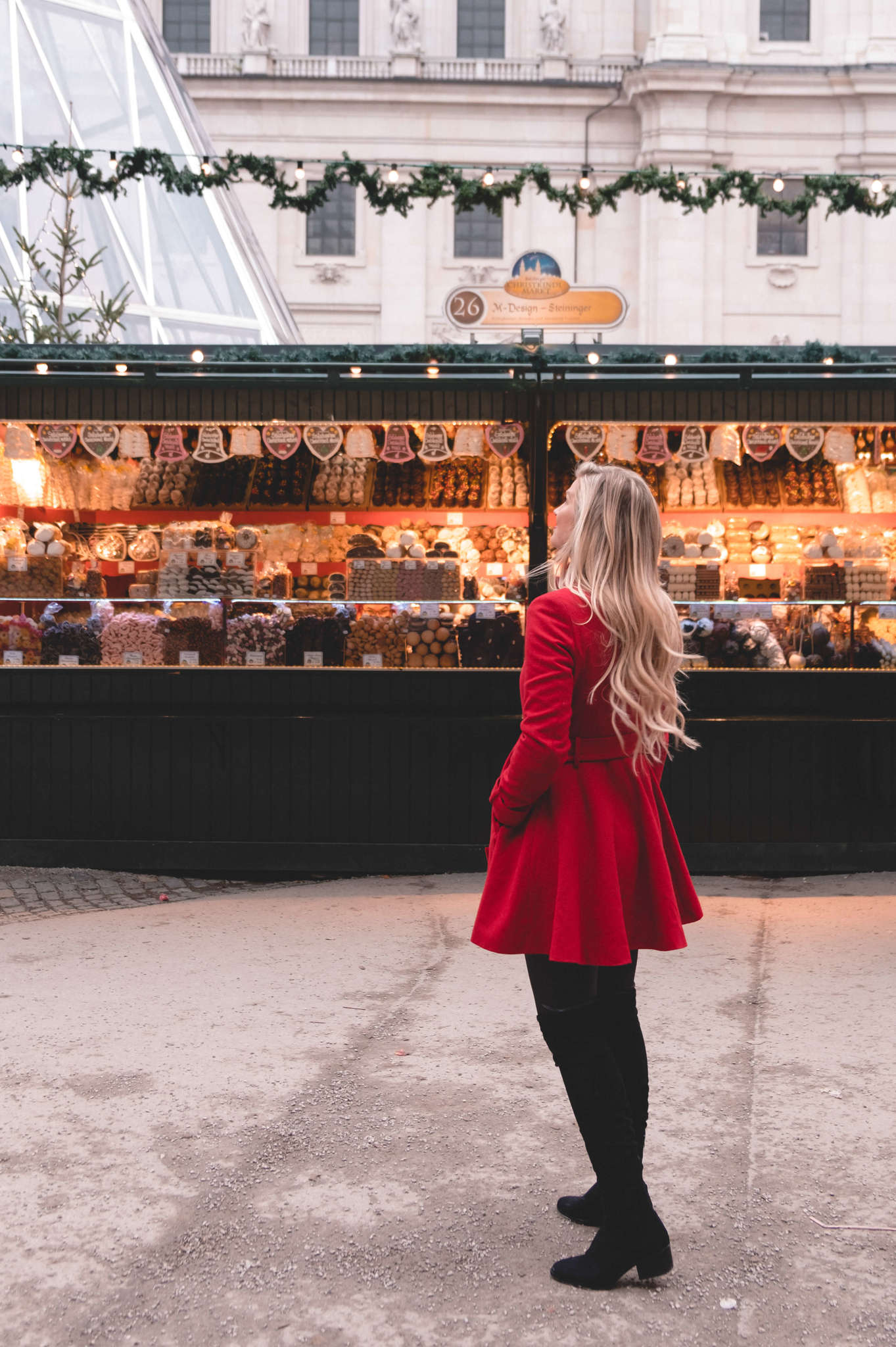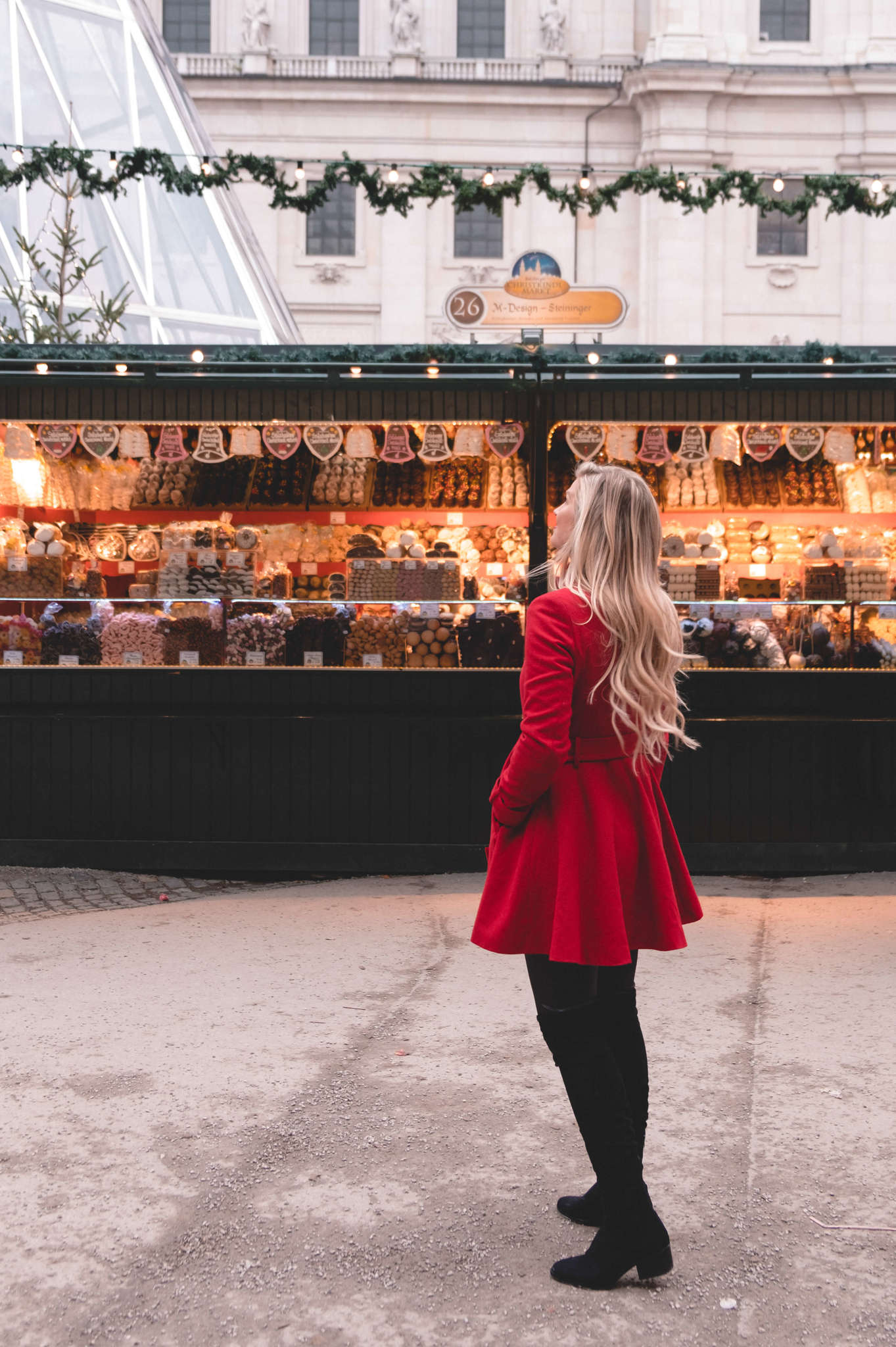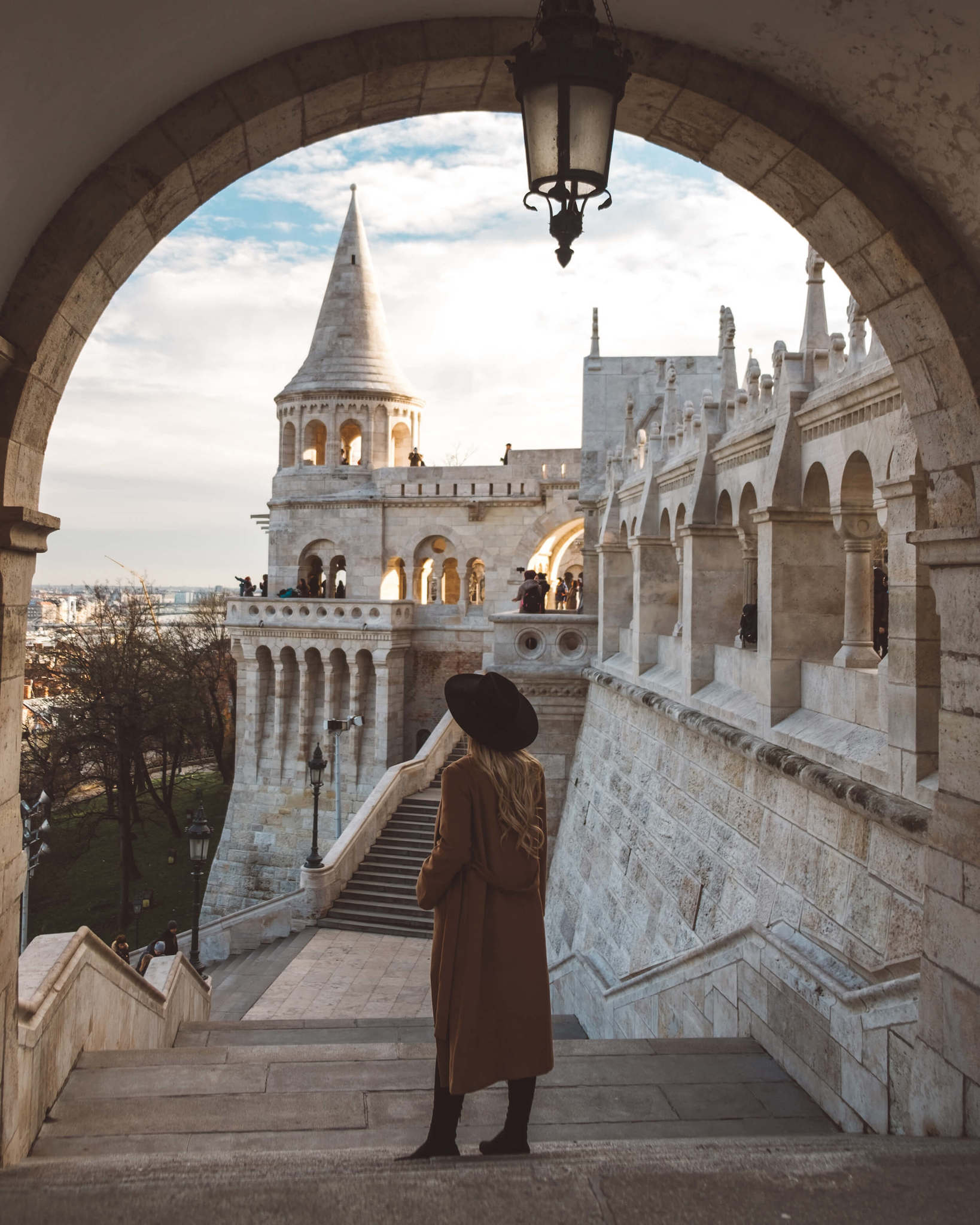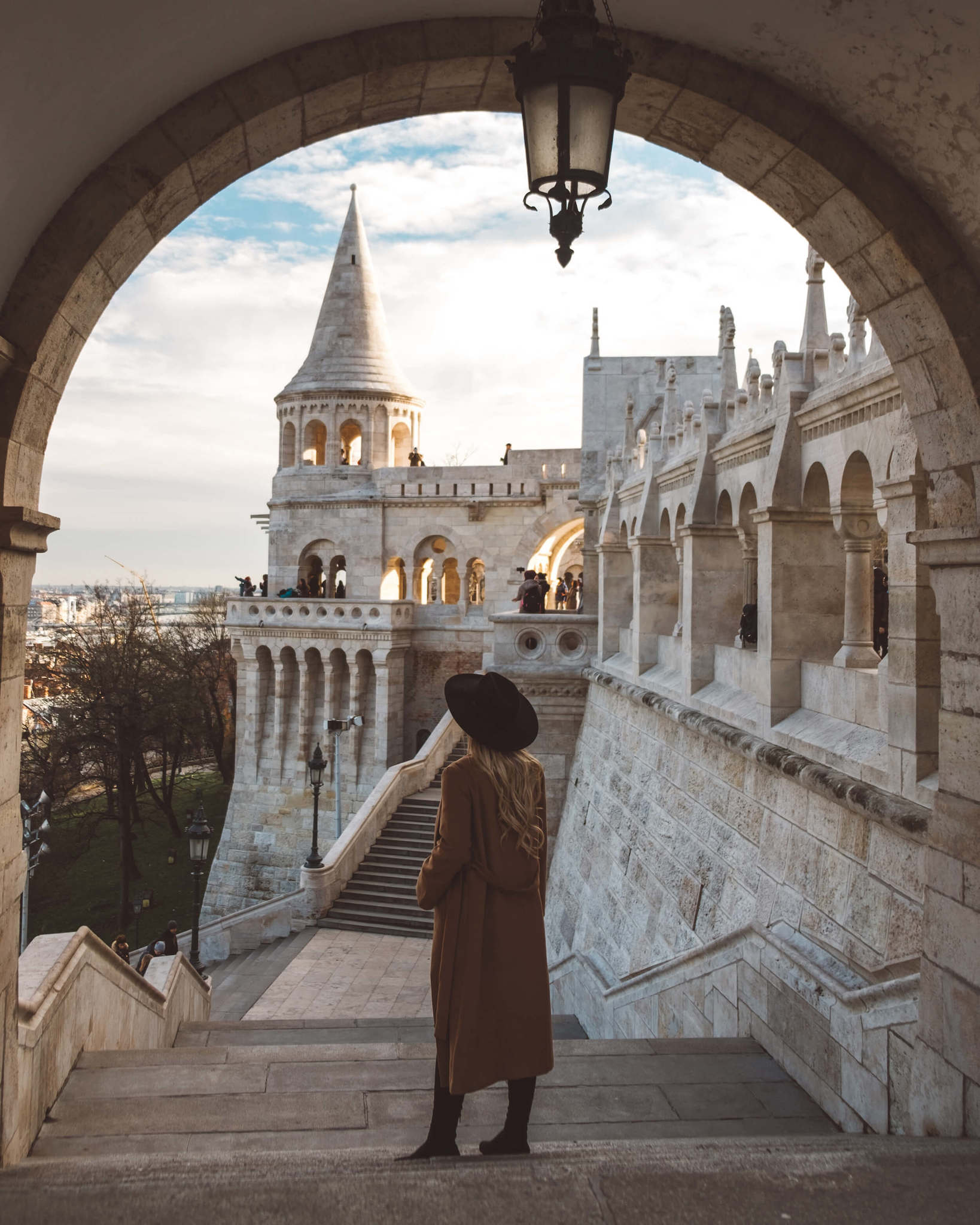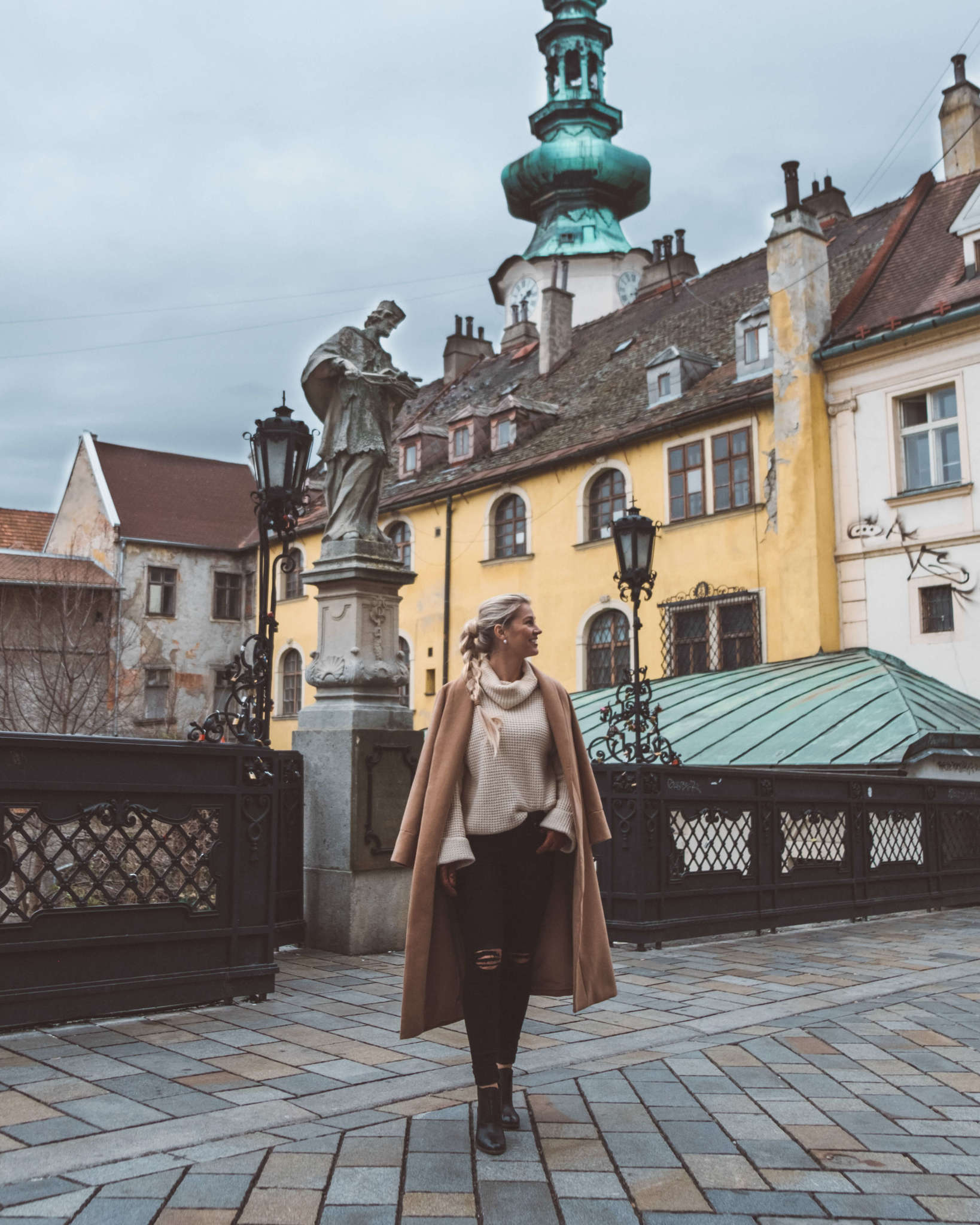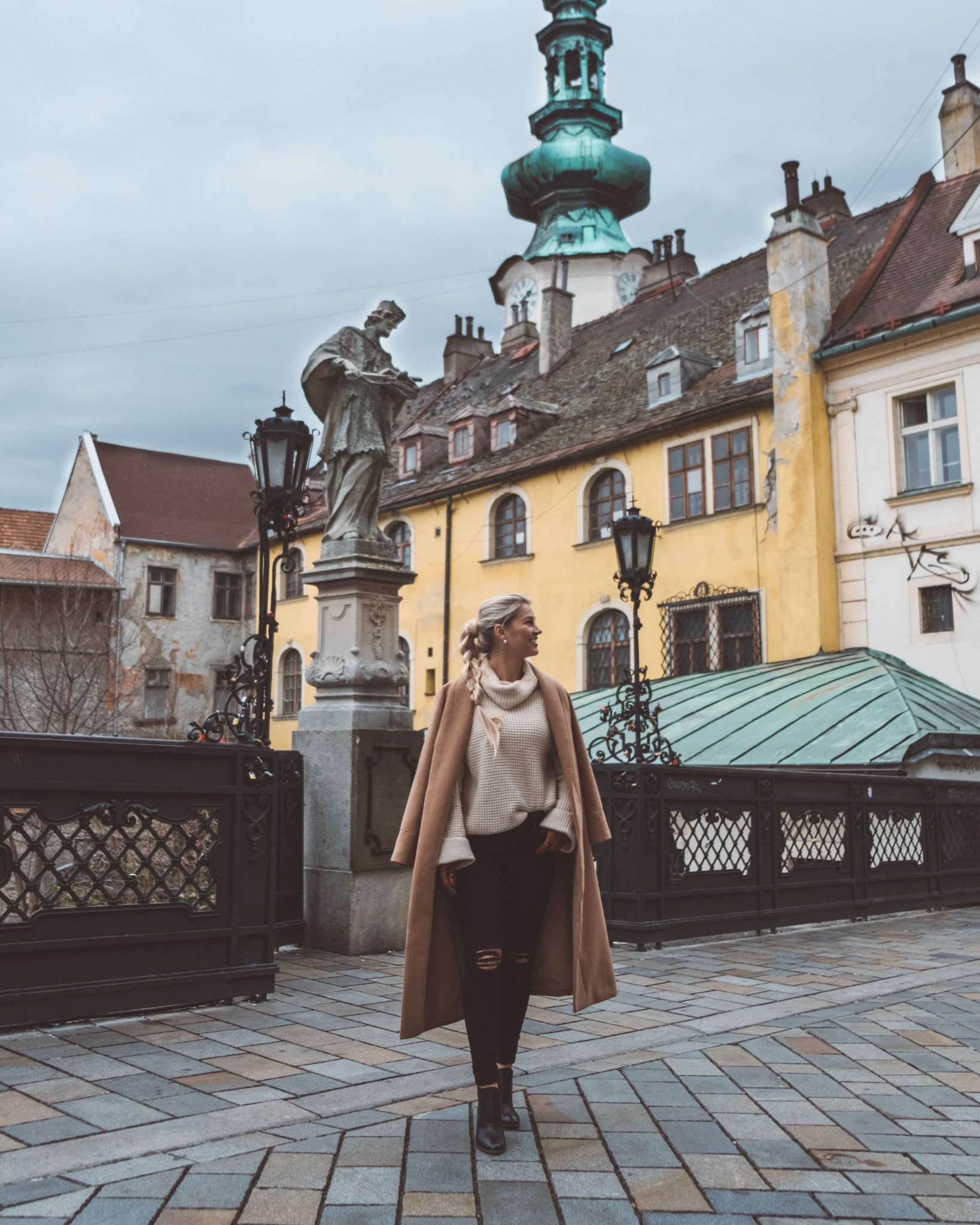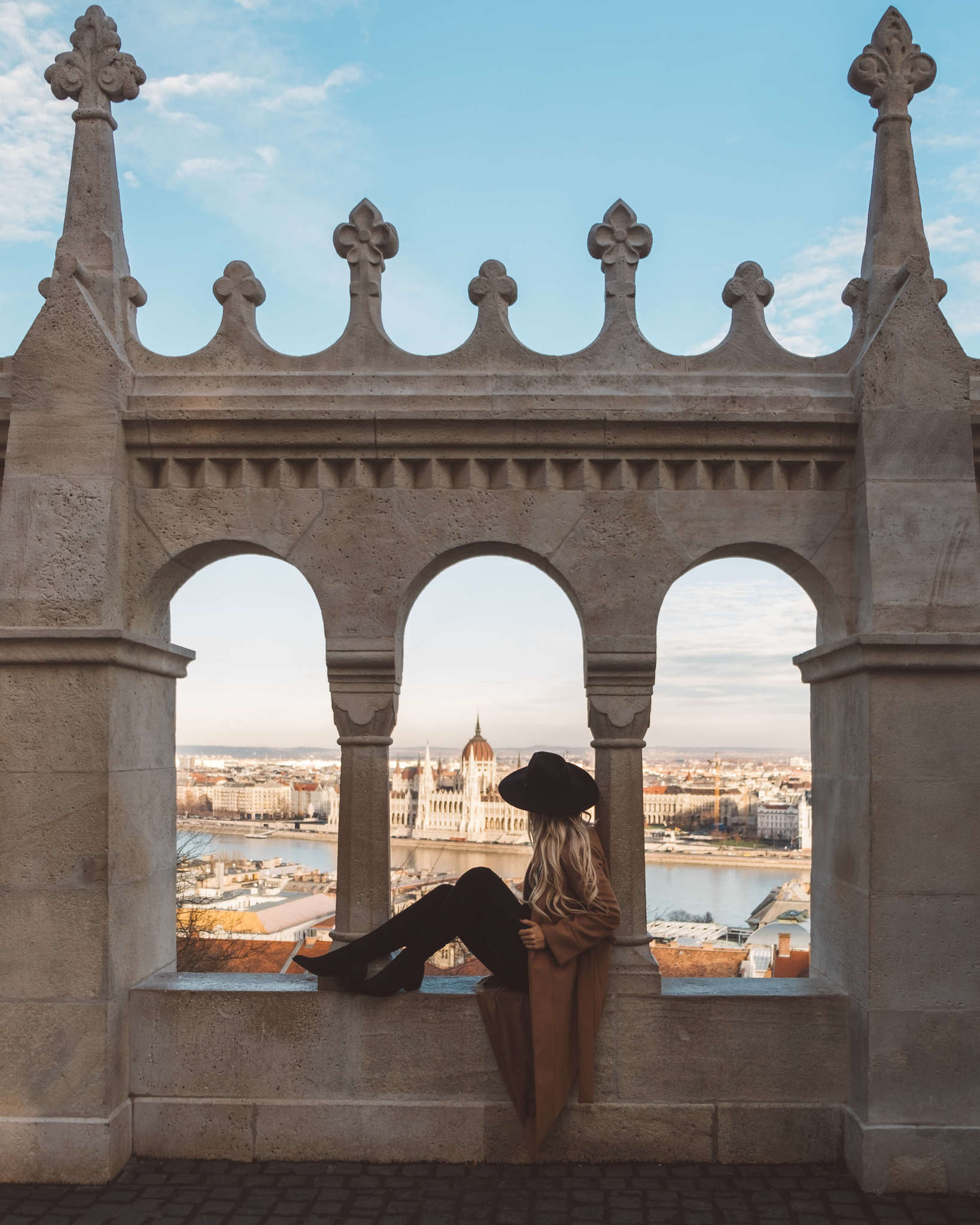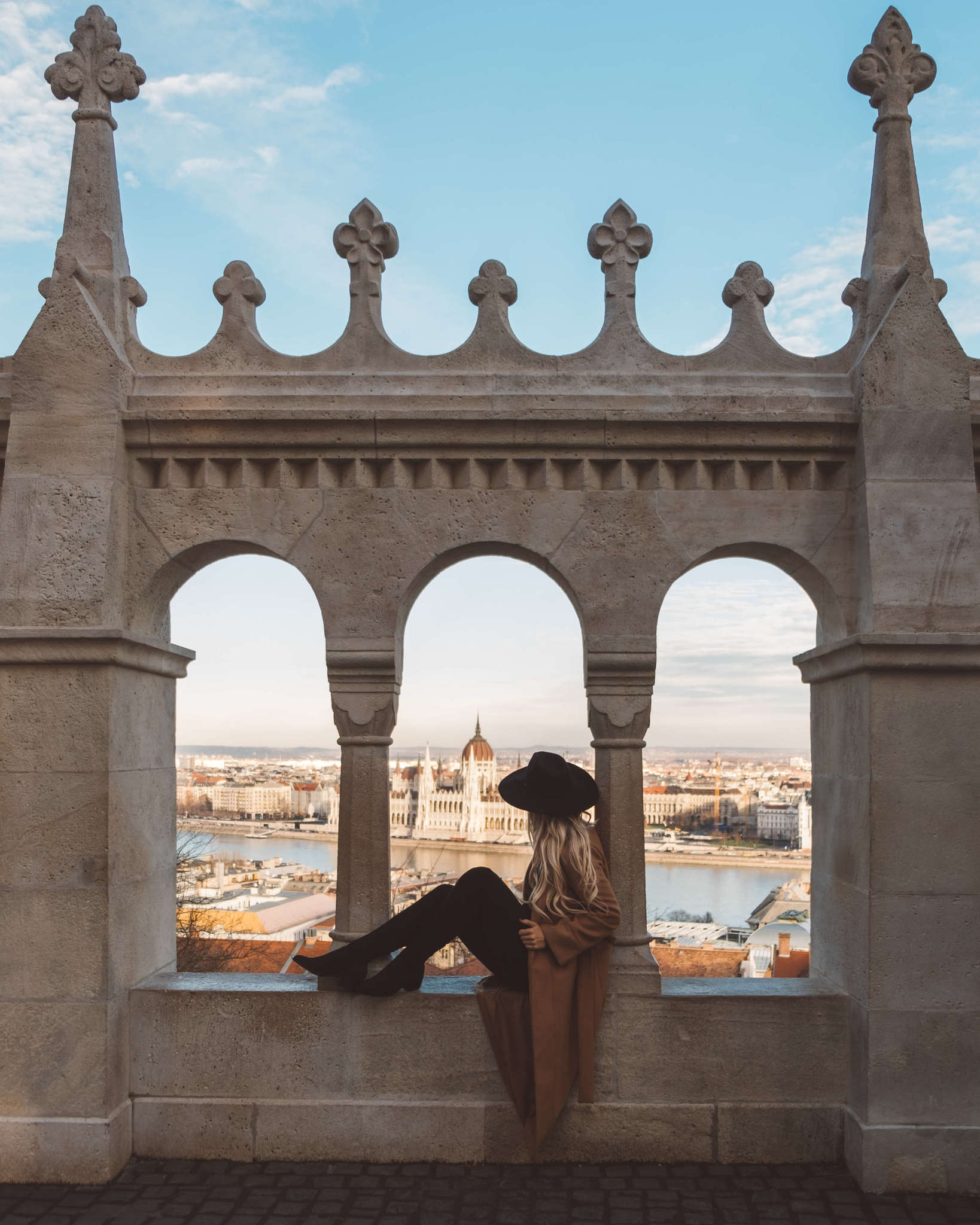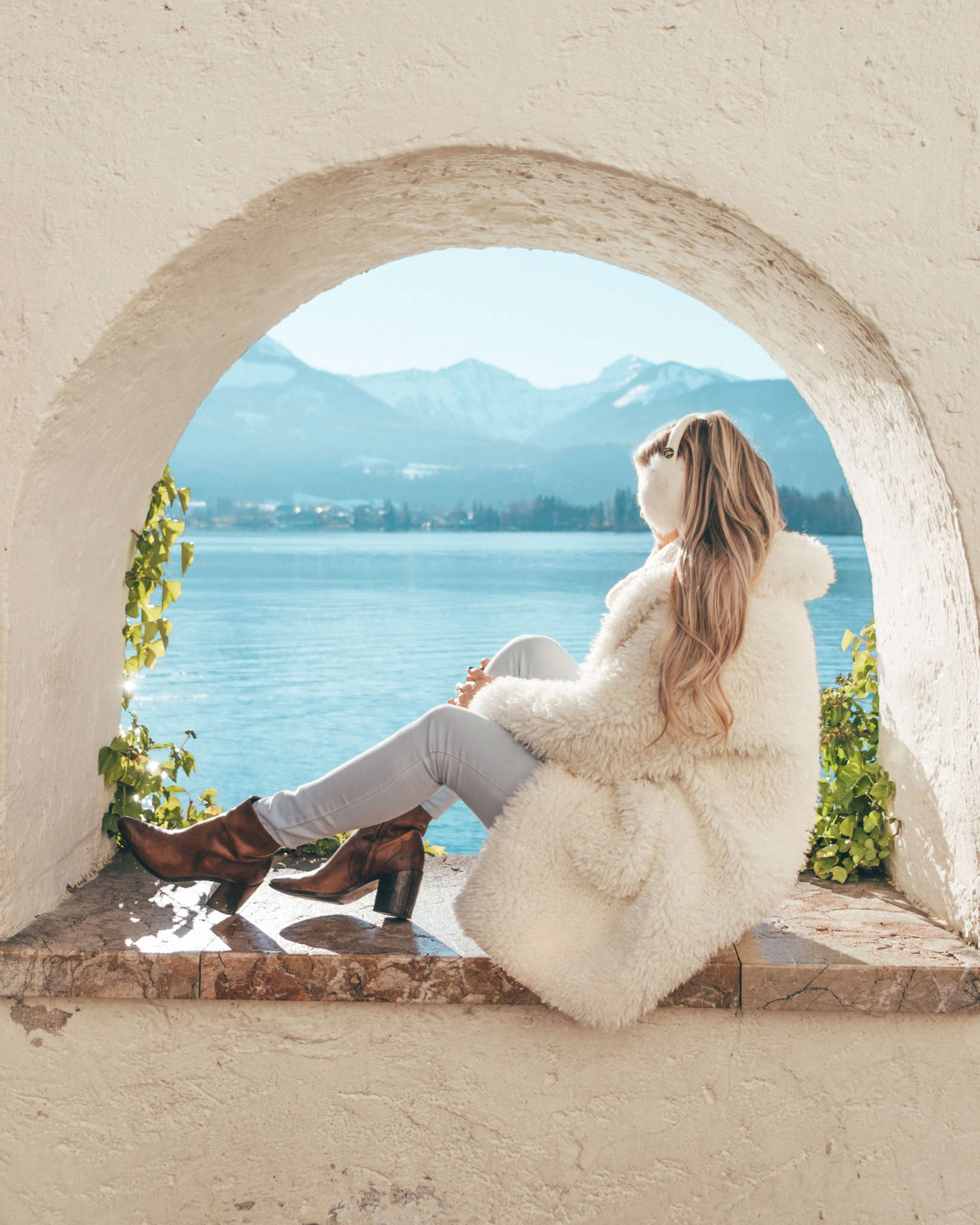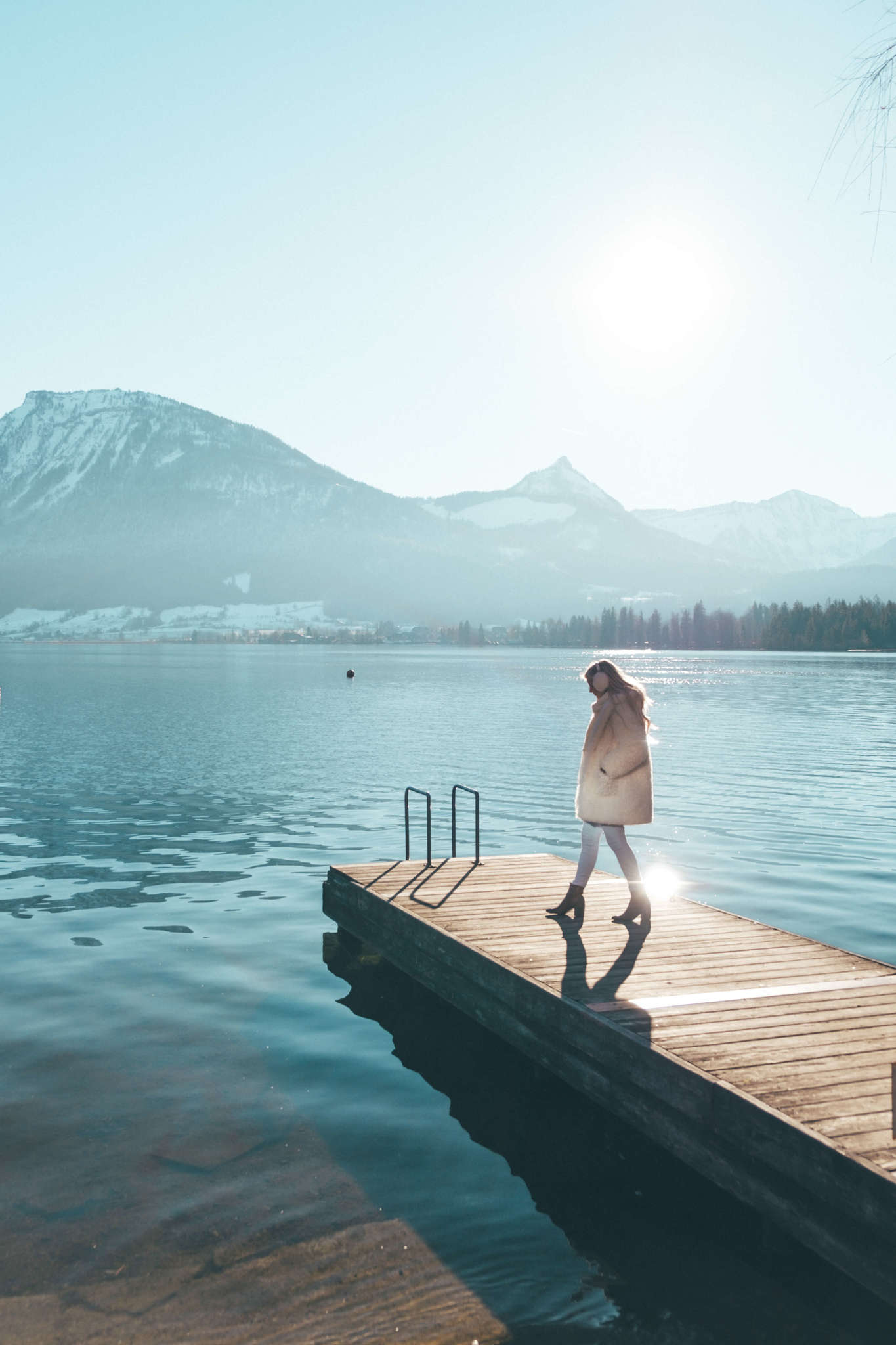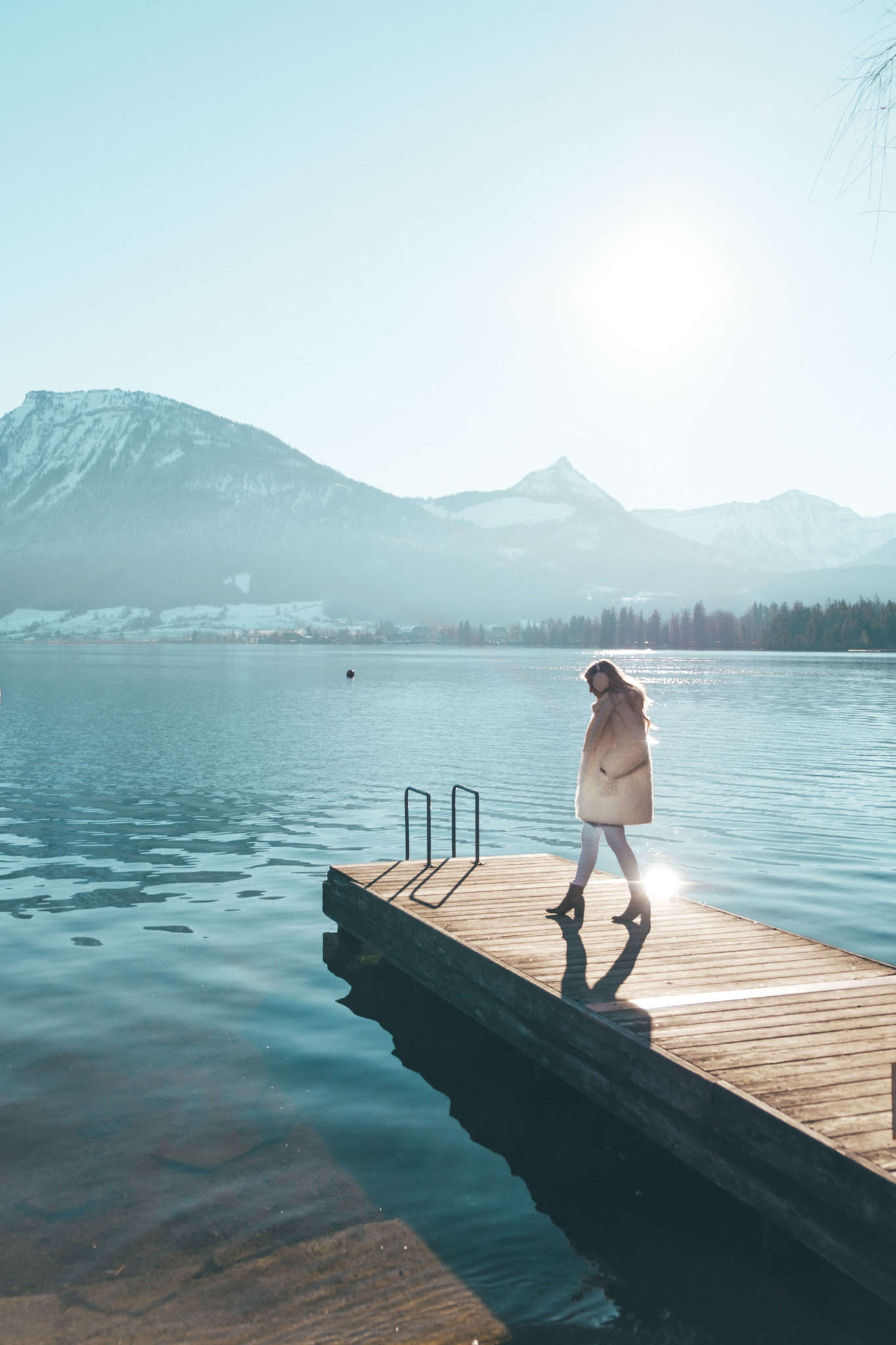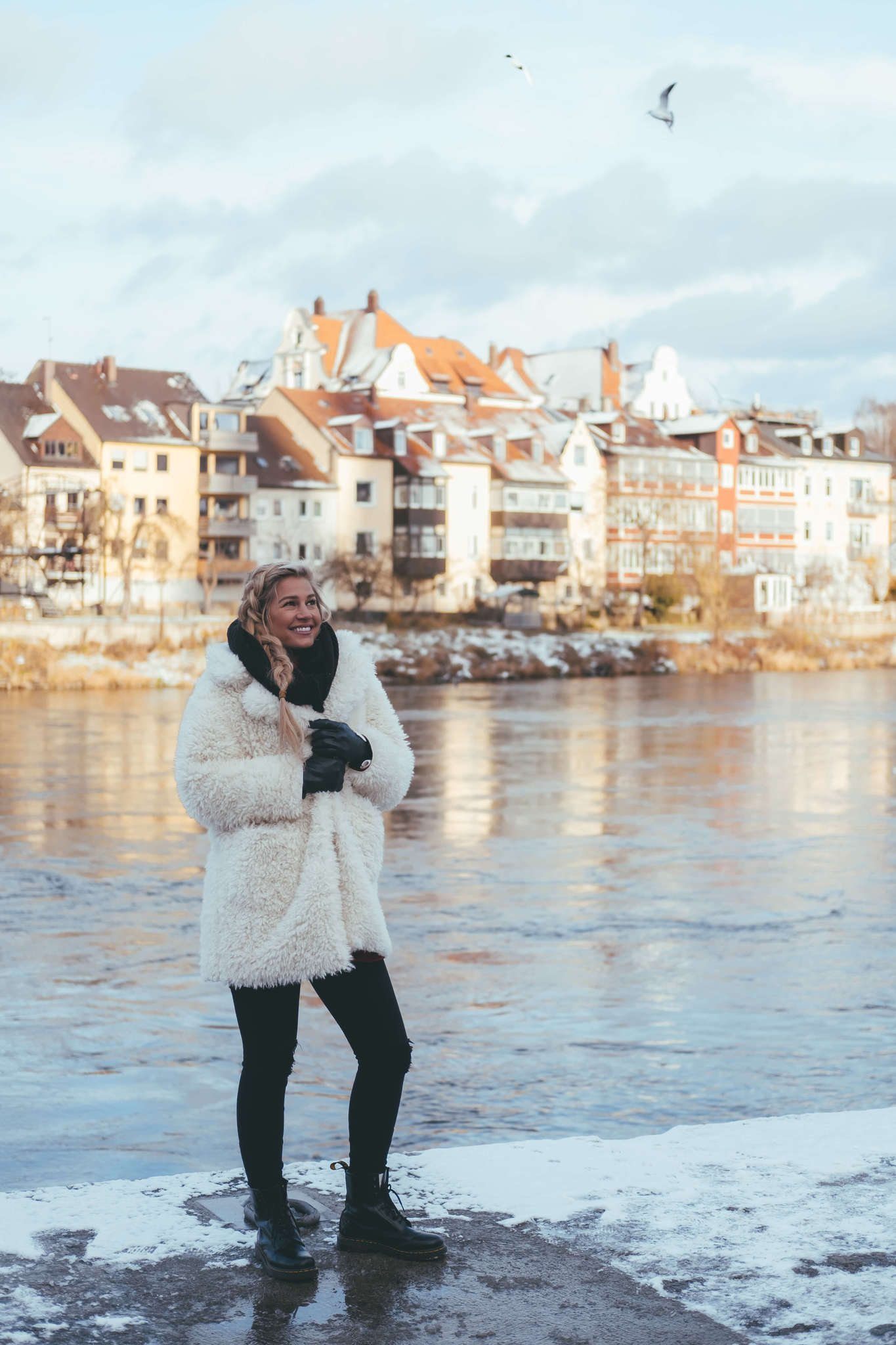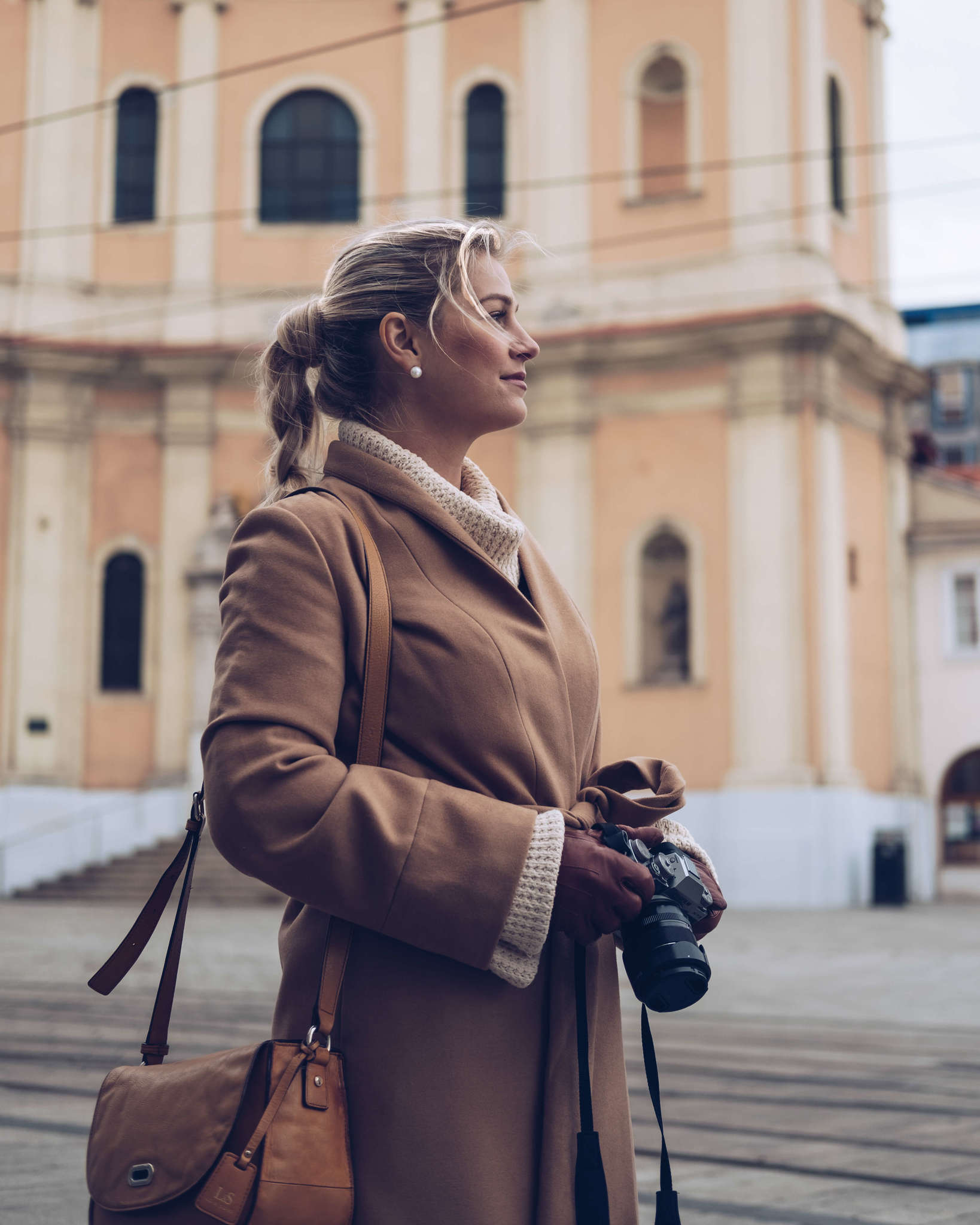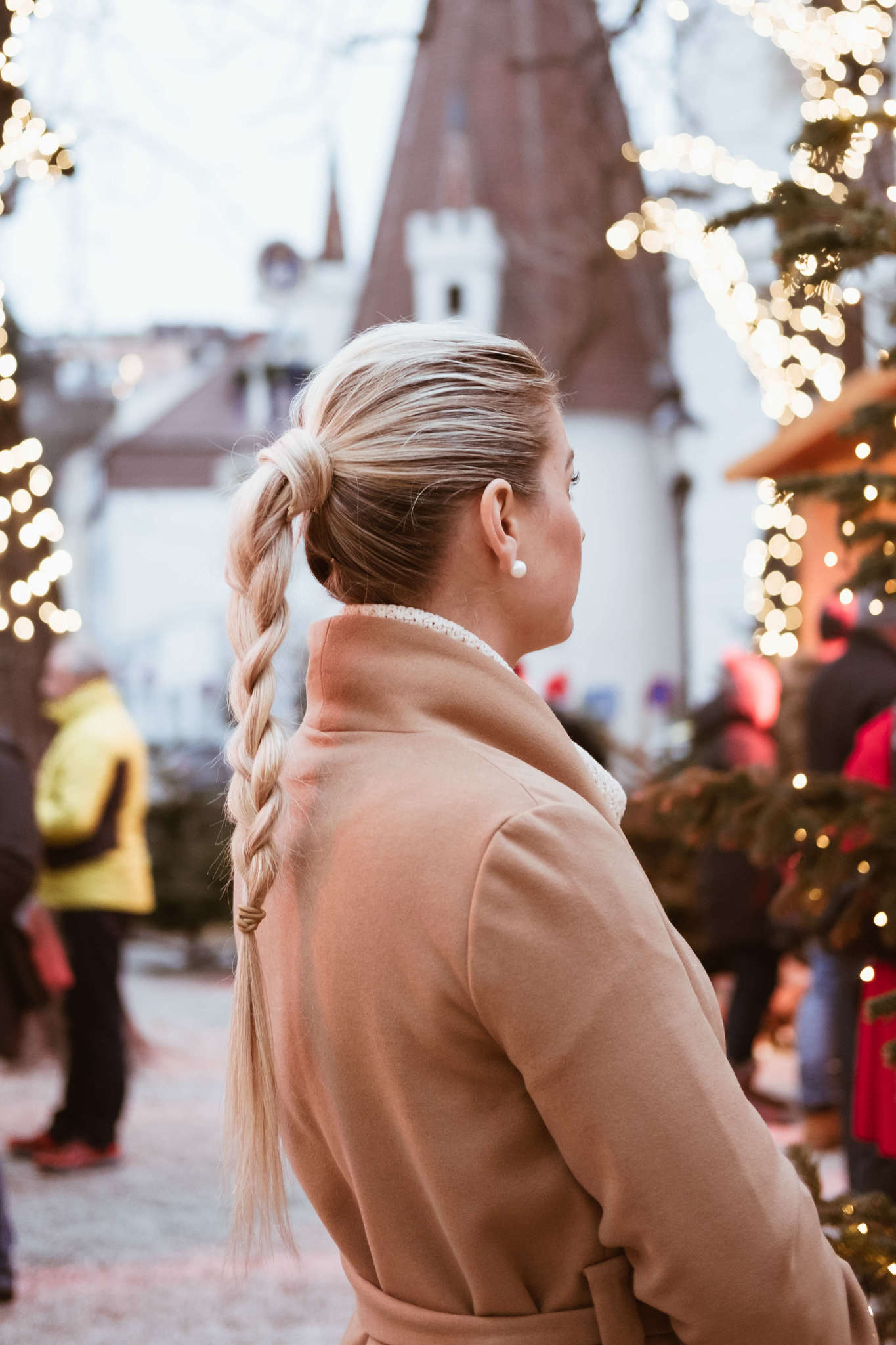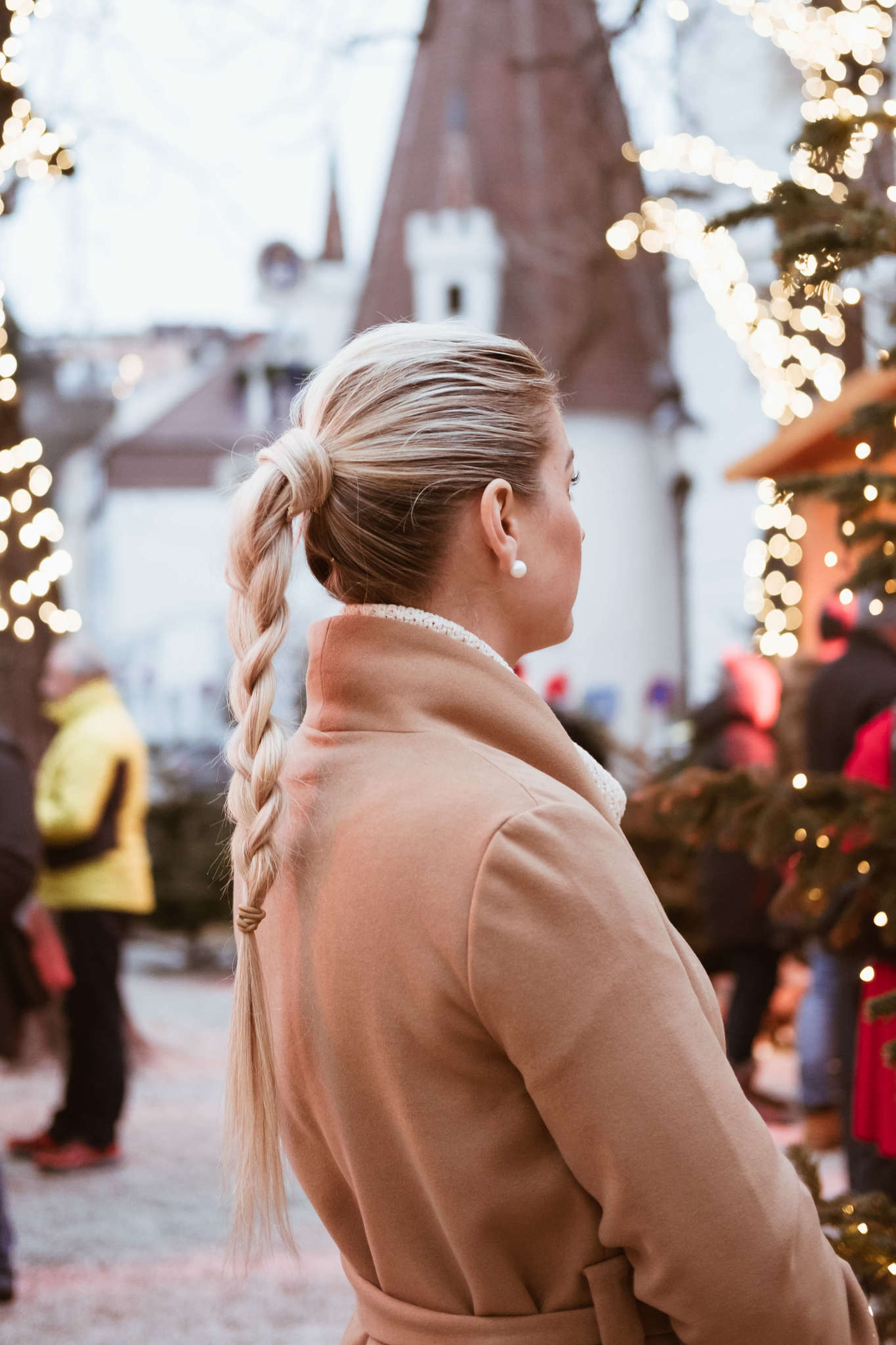 Please note that some of the links below are affiliate links, and at no additional cost to you, I earn a small commission if you make a purchase. That income goes to supporting this website and keeping it free for you and everyone else! As always, the ideas and opinions expressed in this post are entirely my own.