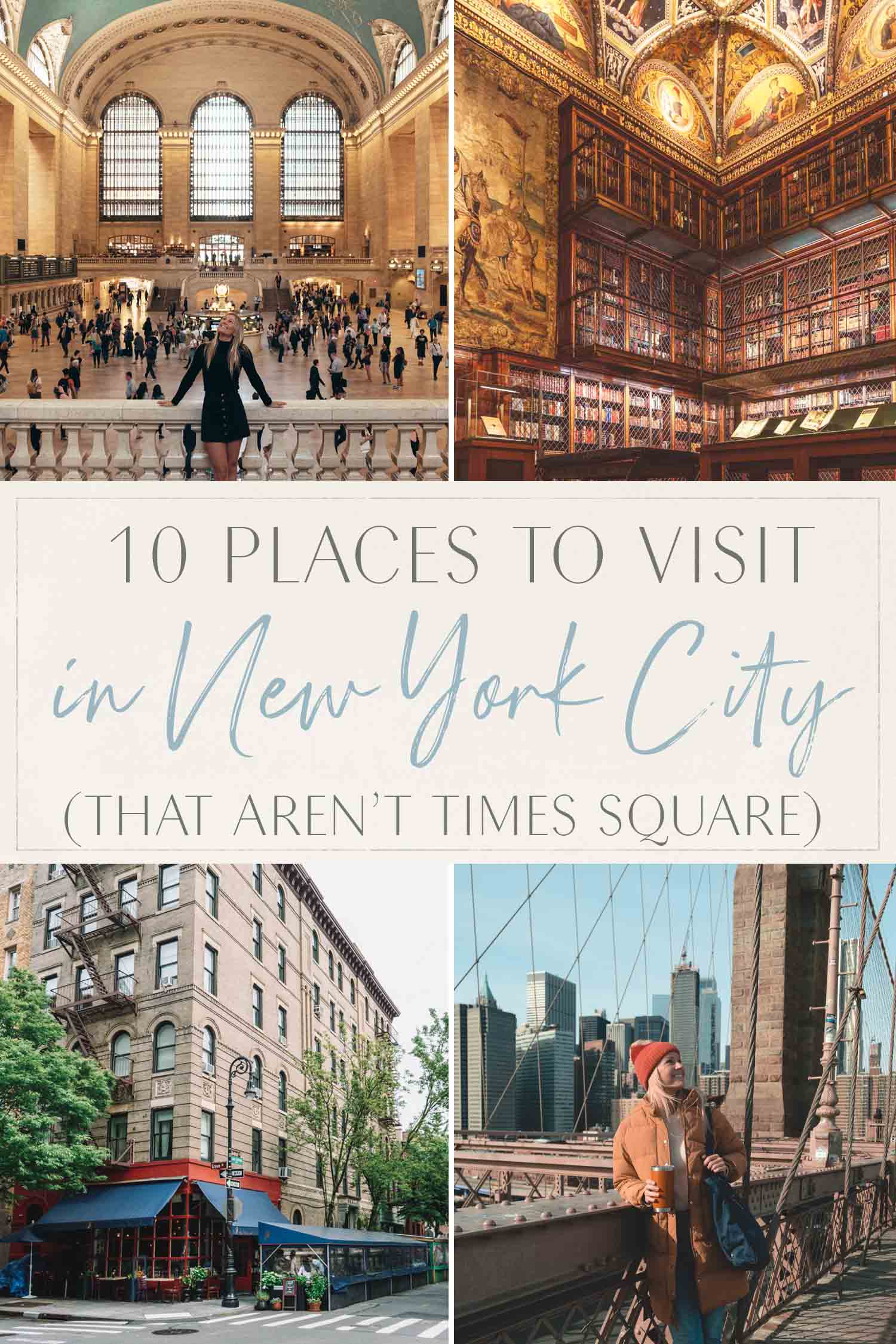 Somewhere between living and dreaming, there's New York City. The City That Never Sleeps is electric with energy 24 hours a day. There are a dizzying array of things to do in NYC, and it's a place everyone must see at least once.
And, sure, Times Square is a tourist trap worth getting sucked into at least once…just for the experience, but it's truly just the beginning. While we've all seen NYC on countless movies, TV shows, and travel guides, the best things to do in NYC and cool places to visit are probably not the first spots that come to mind.
So, if you're looking for unique places to visit in NYC, have I got the list for you!
Want to get off the beaten path? Here are ten unique places to visit in NYC (that are definitely not Times Square).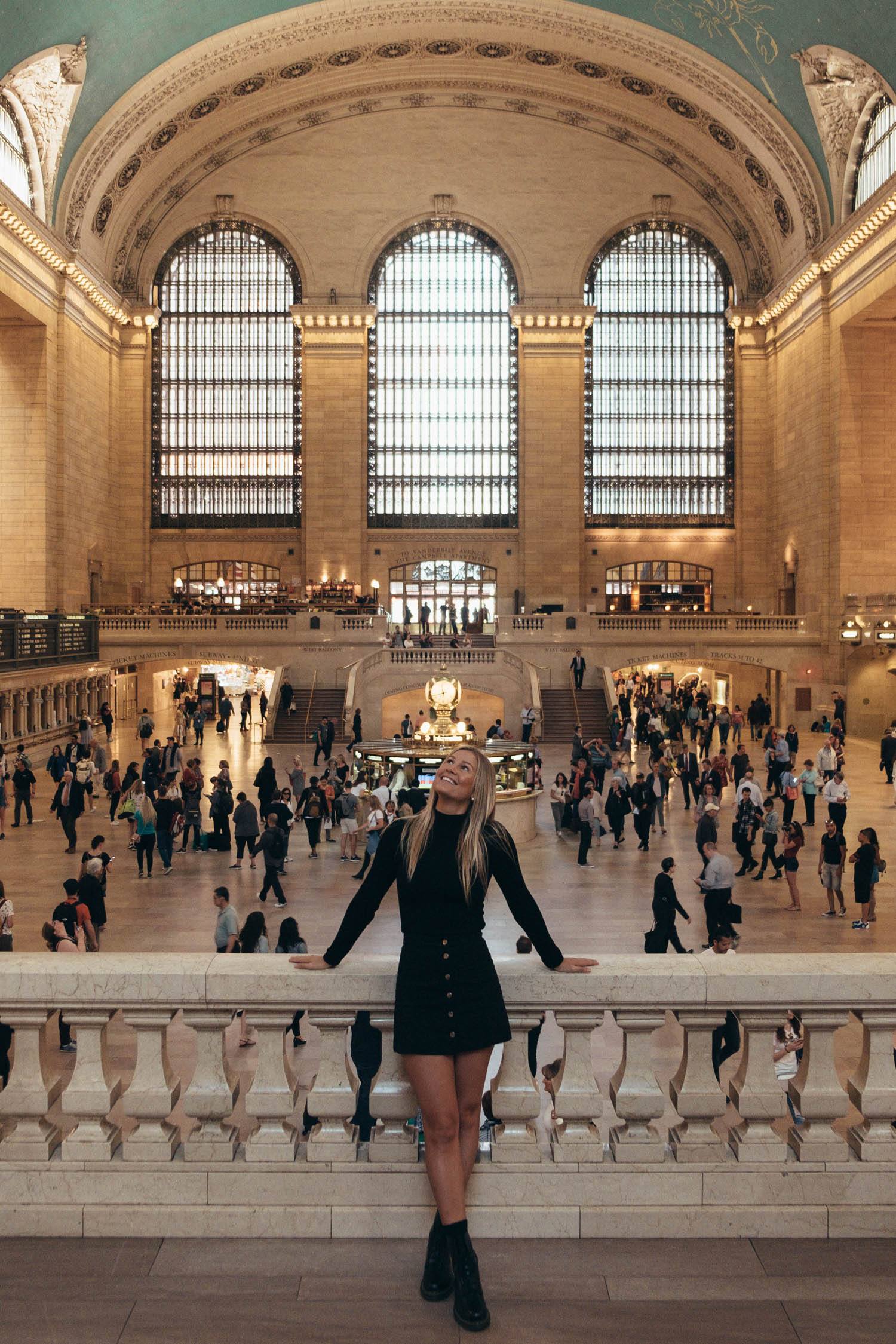 Grand Central Station
Grand Central Station
Since ​​1871, Grand Central Station has been the gateway to the city. More than 750,000 New Yorkers pass through here each and every day, on top of an additional 21.6 million tourists per year. This place is a very big deal, and you truly can't take in the magnitude of it until you're actually standing there.
It's well worth exploring and learning about the history of the station. I also mentioned this spot on my How to Travel New York City on a Budget guide, because you can wander the whole thing.
Once you've worked up an appetite, head over to the swanky 20s-style bar, The Campbell, for classic cocktails. You'll feel like you're re-living the golden age of train travel.
Only stopping in NYC for a quick minute? You may want to stay at the TWA Hotel located right across from JFK!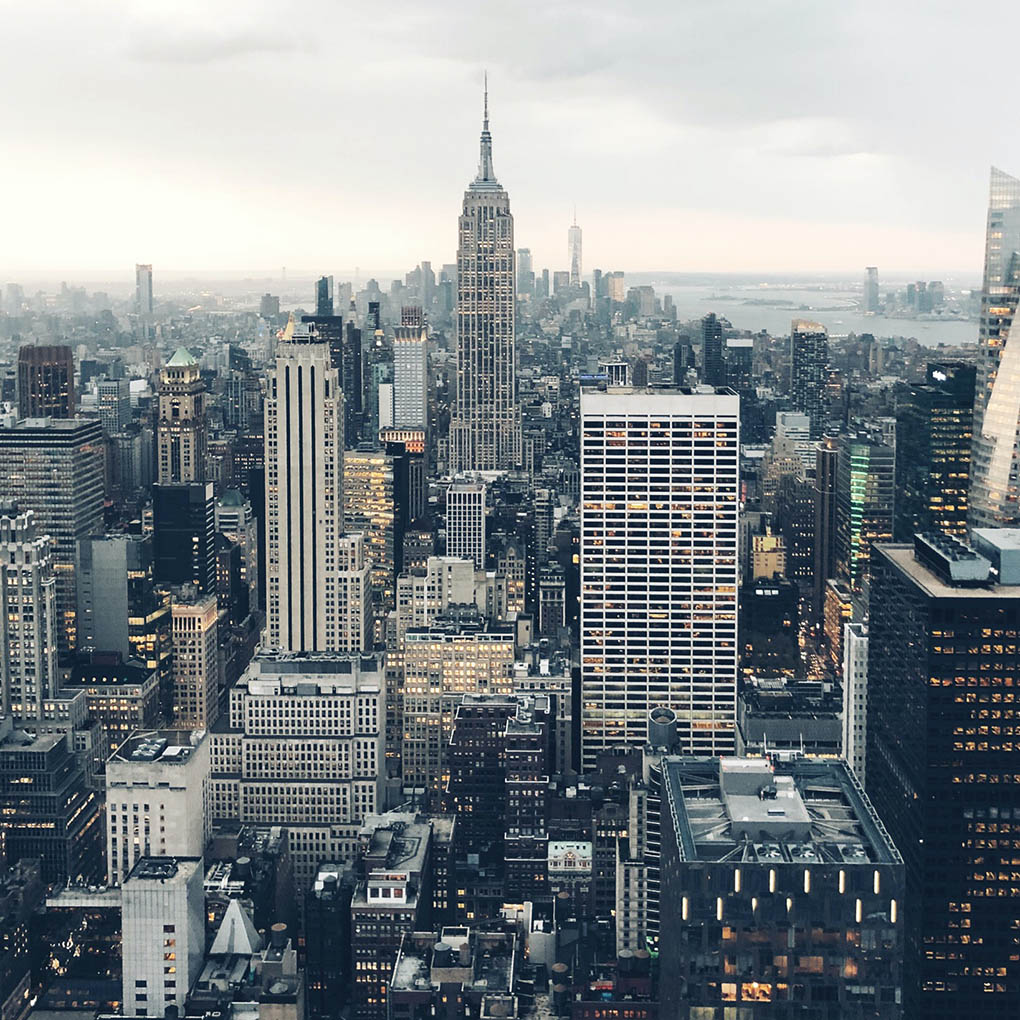 Empire State Building
Of course, on every list of fun things to do in New York City, you'll see this iconic building.
Built between 1930 and 1931, the Empire State Building is 102-stories tall and famous for being the tallest skyscraper in Midtown Manhattan.
Fun Fact: The builders were in a mad dash to create the world's tallest skyscraper — the Chrysler Building *almost* beat them to it, but once the Empire State Building was completed at 1,250 feet, it was the world's tallest building for nearly 40 years.
The building sites on the site of the former Waldorf-Astoria hotel (the present Waldorf Astoria New York was built on Park Avenue in 1931).
I included it in my Top 8 Things to Do in New York City because, seriously, even if you've only got 24 hours, you've got to get to the top of the Empire State Building.

Little Italy & Chinatown
These are two of my favorite neighborhoods and, as luck would have it, they are right next to each other!
Plan at least a day just to wander around and see where the day takes you. Every time I explore NYC, I find the random little spots I stumble onto around Little Italy and Chinatown are every bit as memorable as the world-class Broadway shows and swanky Manhattan restaurants.
And, of course, you can't talk about Little Italy or Chinatown without mentioning the food. While the best places to eat in New York are scattered all over the city, these two districts are non-stop amazing eats.
Whether you're looking for the best dim sum in New York or the best pizza in NYC — you'll find some of the top picks in these neighborhoods!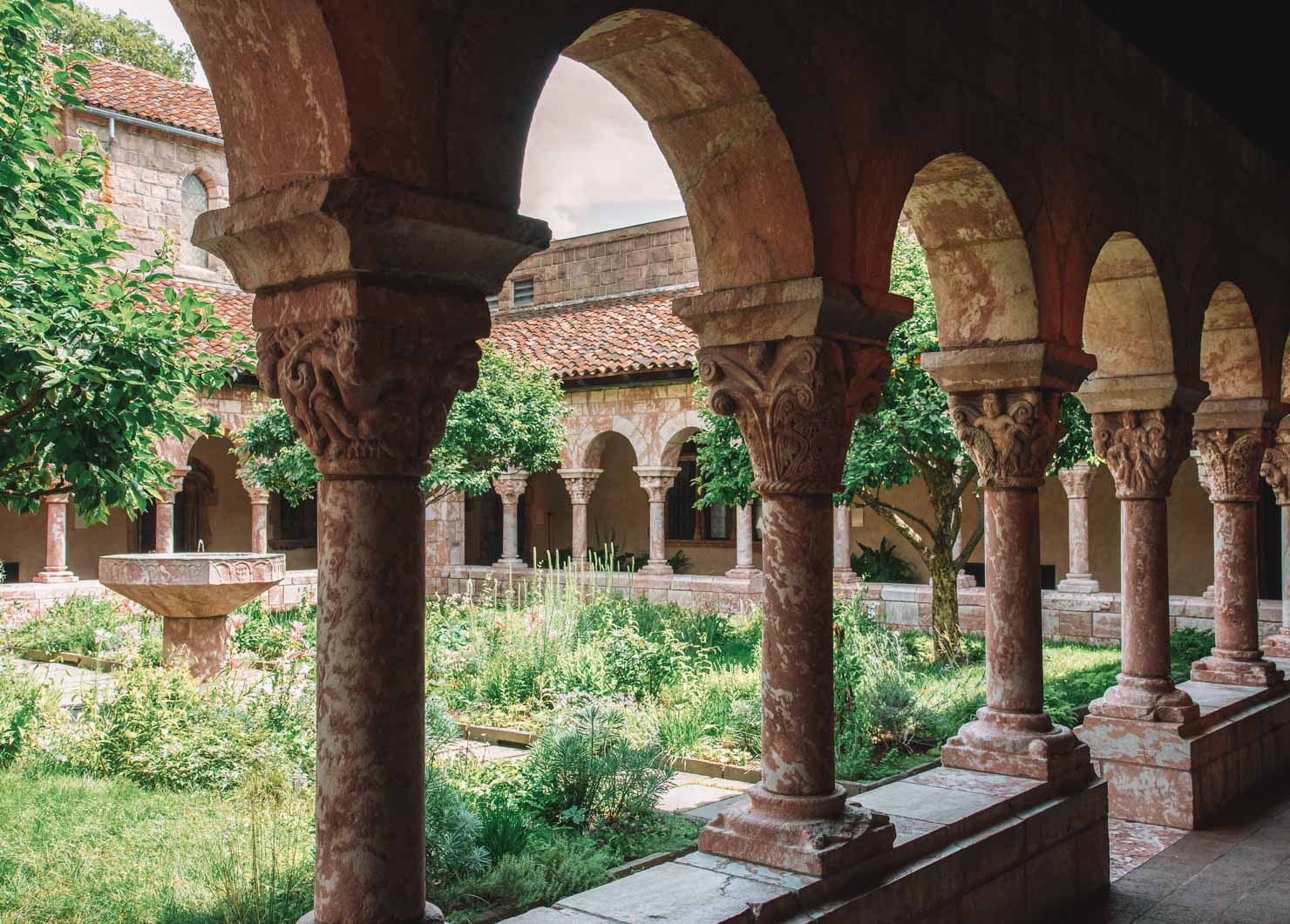 The Met Cloisters
Located on a tall hill at the northern tip of Manhattan is a very fun surprise…walk a winding wooded path to gorgeous views of the Hudson River and you'll find the Met's second location: The Met Cloisters!
Taking cues from the Middle Ages, the cloisters are a perfect place to reflect and recharge. Here, you'll truly feel like you stepped back in time! This is a very unique spot in the US, as you won't find a combination of medieval European architecture, stunning gardens, or these works of art anywhere else.
While The Met is often at the top of many NYC travel plans, make sure to add The Met Cloisters to your itinerary, too.
The Fort Tryon Park museum has an impressive range of Romanesque and Gothic art and architecture that is well worth exploring.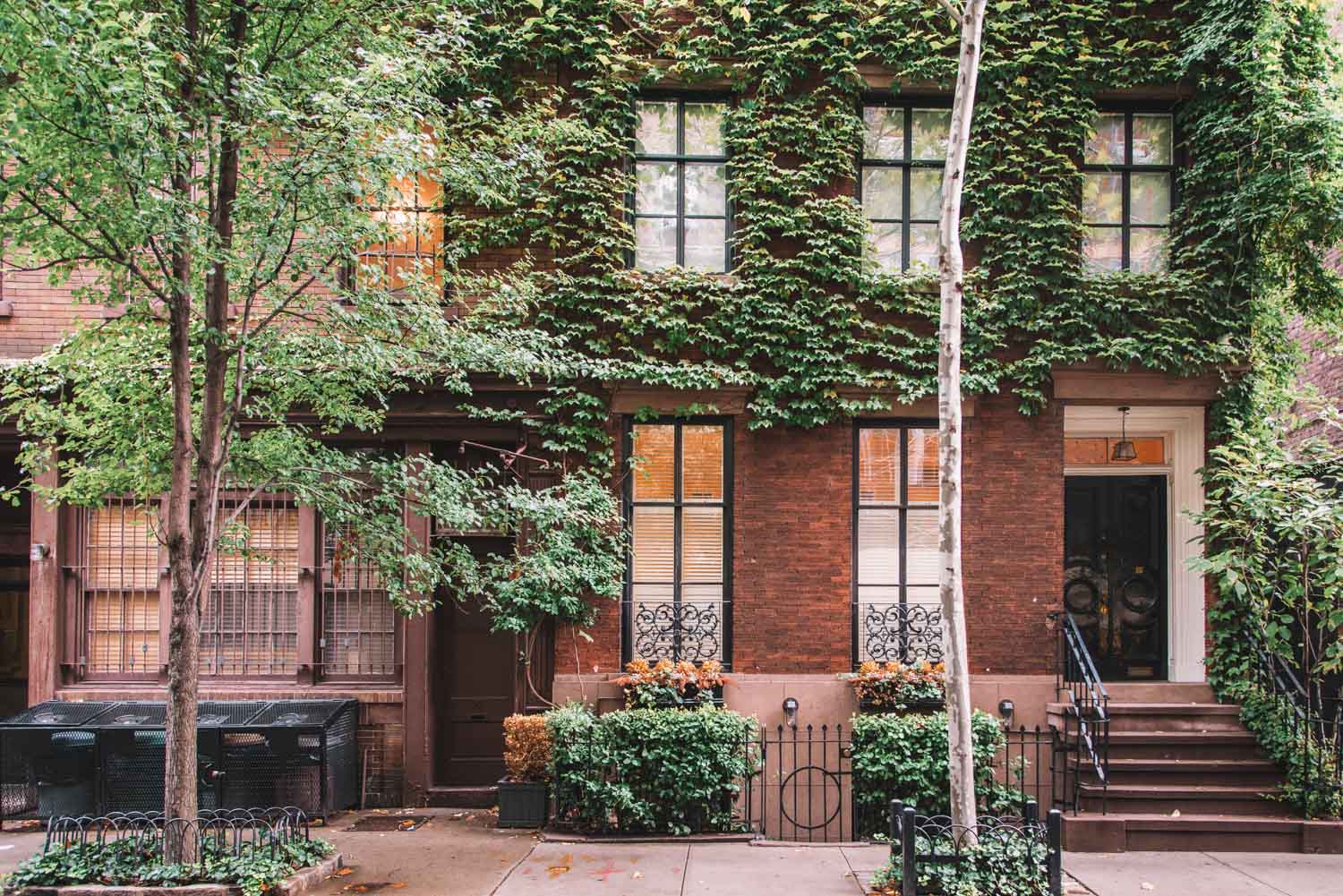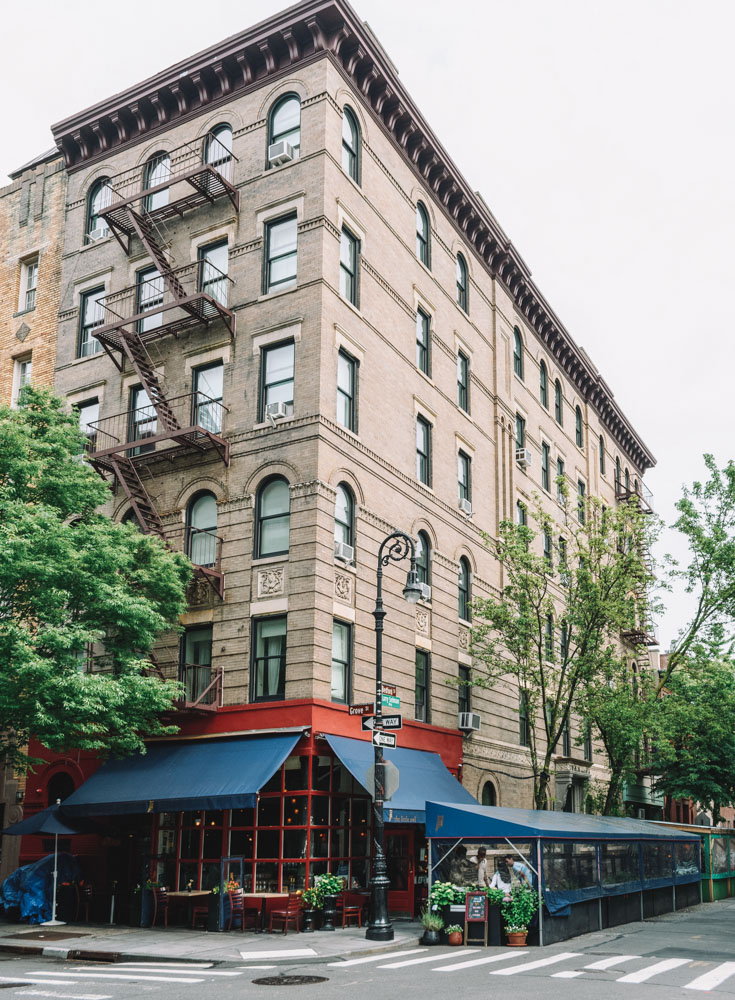 The "Friends" Building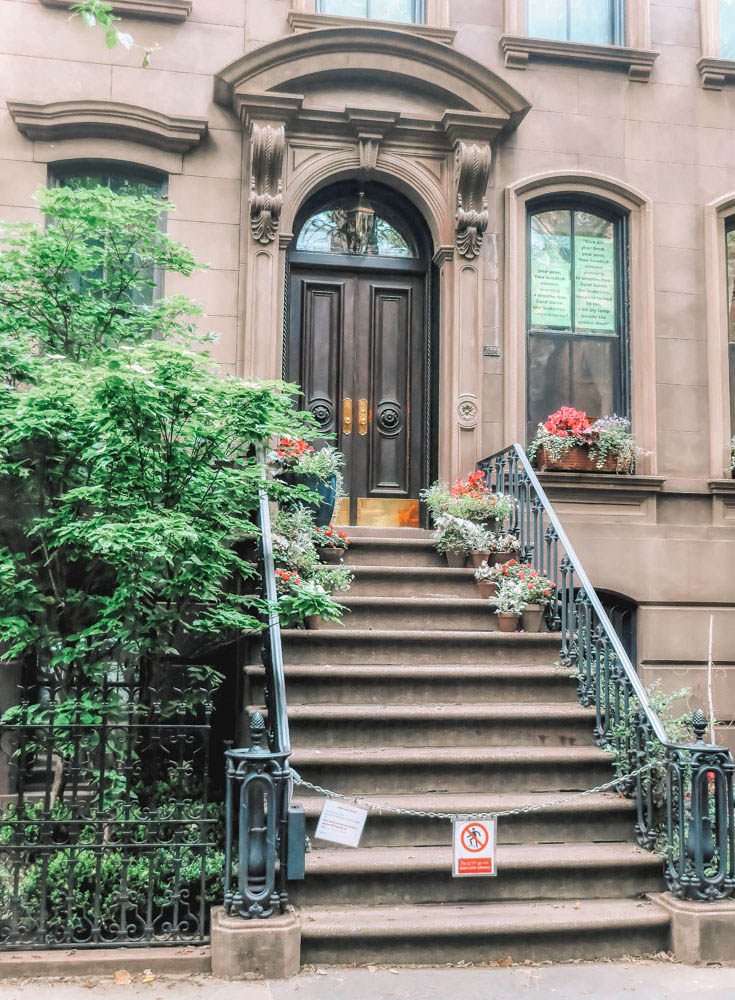 Carrie Bradshaw's Apartment
Greenwich Village
When it comes to fun things to do in NYC, it's hard to beat Greenwich Village. Known for its winding streets, gorgeous hidden alleys, and mom & pop eateries, Greenwich is one of the coolest villages in NYC.
Just walking the streets of this eclectic borough of Manhattan is a one-of-a-kind experience. If the walls could talk this centuries-old Bohemian capital would have the greatest story you've ever heard.
And be sure to come hungry! Greenwich Village is one of the great foodie capitals of the country. Sample a bit of all the best local eats on a Greenwich Village food tour!
Some of the best eats in the area include the fish tacos and agua de sandía (watermelon agua fresca) at Tacombie, and Murray's Cheese on Bleeker Street (you'll find their cheeses all around the country).
Here are a few fun facts about the area: Even though the show Friends was shot on a studio lot in Los Angeles, a building in this area was used as the establishing outside building shot!
On the corner of Bedford and Grove, you'll see folks posing for selfies and snapping photos. The ground floor has a Mediterranean restaurant called The Little Owl with a bright red facade and blue awnings.
64 Perry Street in The Village was also the fictional home of Carrie Bradshaw — the outside was used for the external apartment shots in Sex and the City.
NYC's narrowest house is located in Greenwich Village at 75 1/2 Bedford Street. The 9 1/2 foot-width building occupies 999 square feet…and is valued at around $7.35 million. Holy smokes!
If you're not from the area, remember that while it looks like it would be pronounced "Green-which," it's more like "Gren-itch."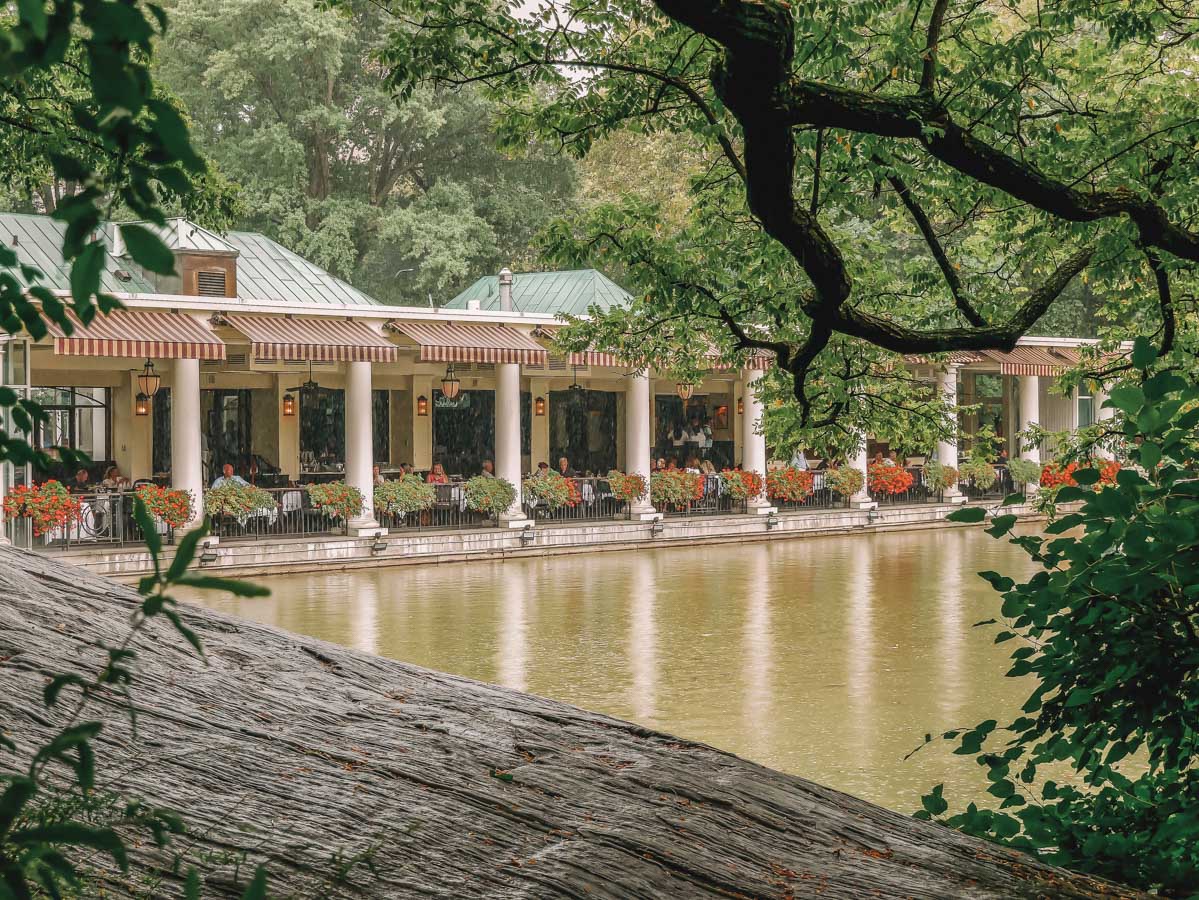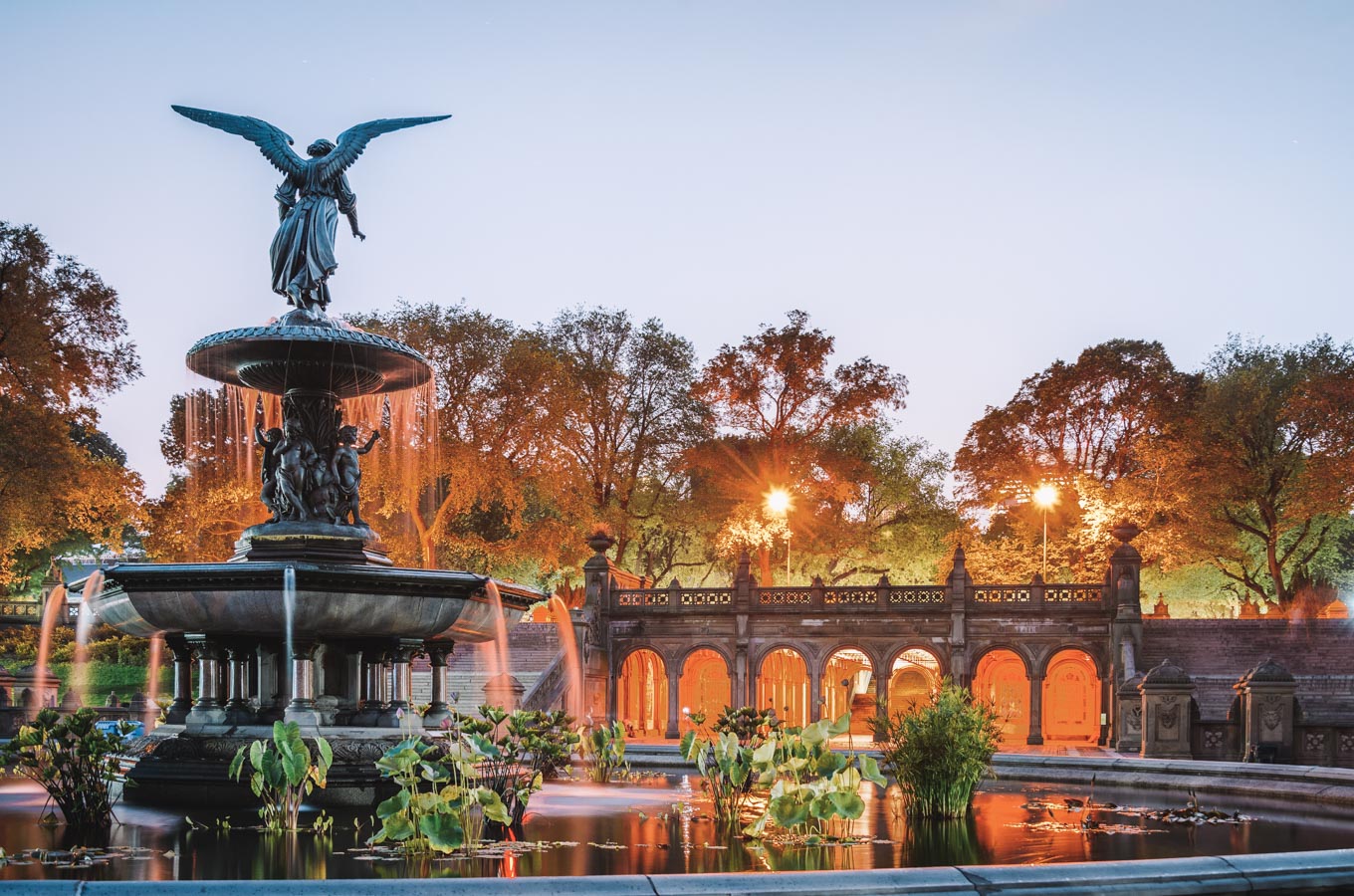 The Loeb Boathouse Central Park
You already know that Central Park is amongst the top things to do in NYC, but be sure you plan a bit of extra time to take in the beauty of this restaurant.
Opened in 1954, the landmark restaurant is a perfect place to unwind and enjoy a leisurely meal in the heart of Central Park.
You'll definitely need to make reservations as this place books up (and for good reason!), The Loeb Boathouse Central Park has a gorgeous patio that opens up to the lake and you can see boaters leisurely paddling by…plus, the food! Come hungry as everything on the menu is delectable.
When you're ready to get back into the great outdoors, make a beeline for the Bethesda Terrace and Fountain for an unforgettable photoshoot.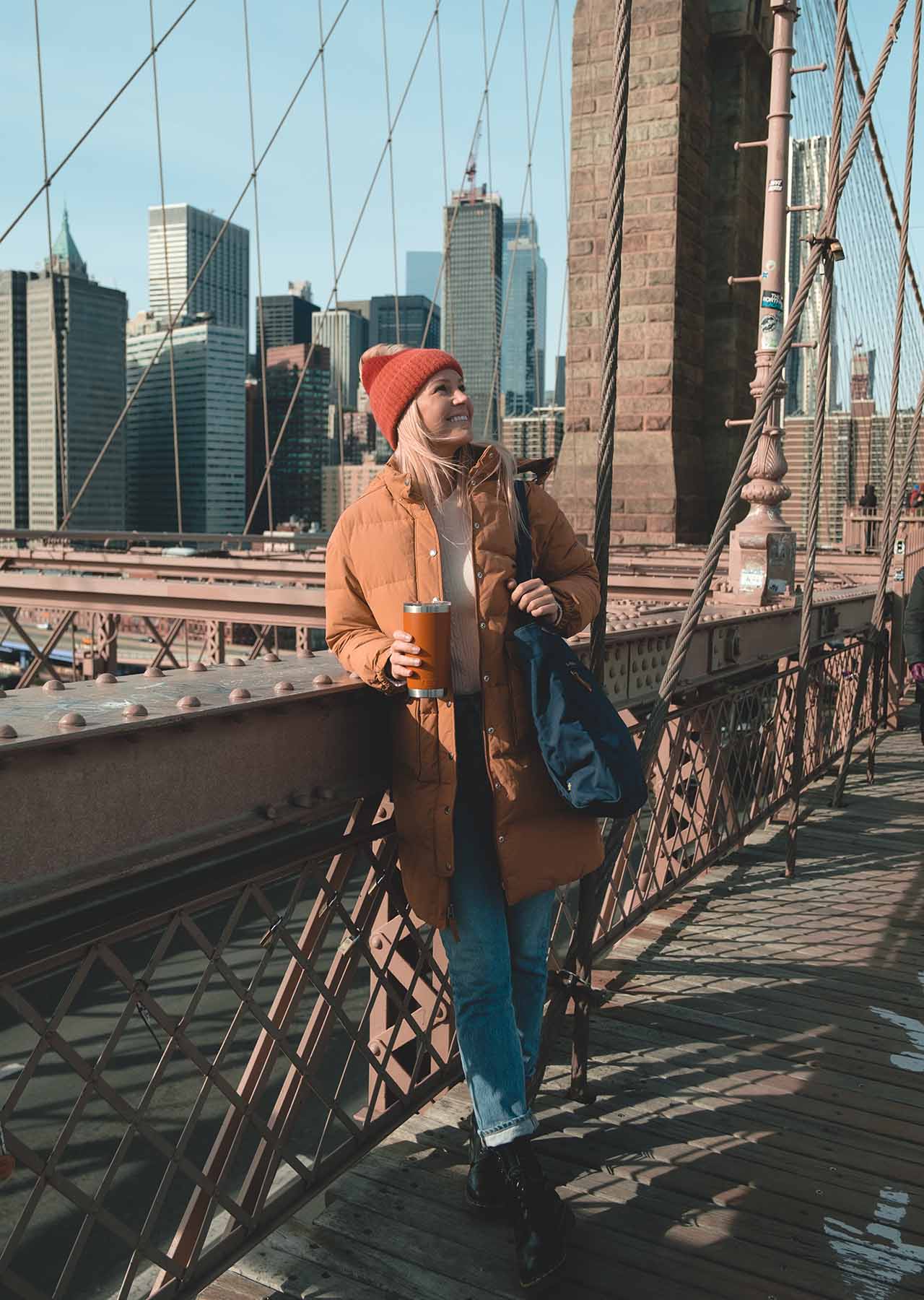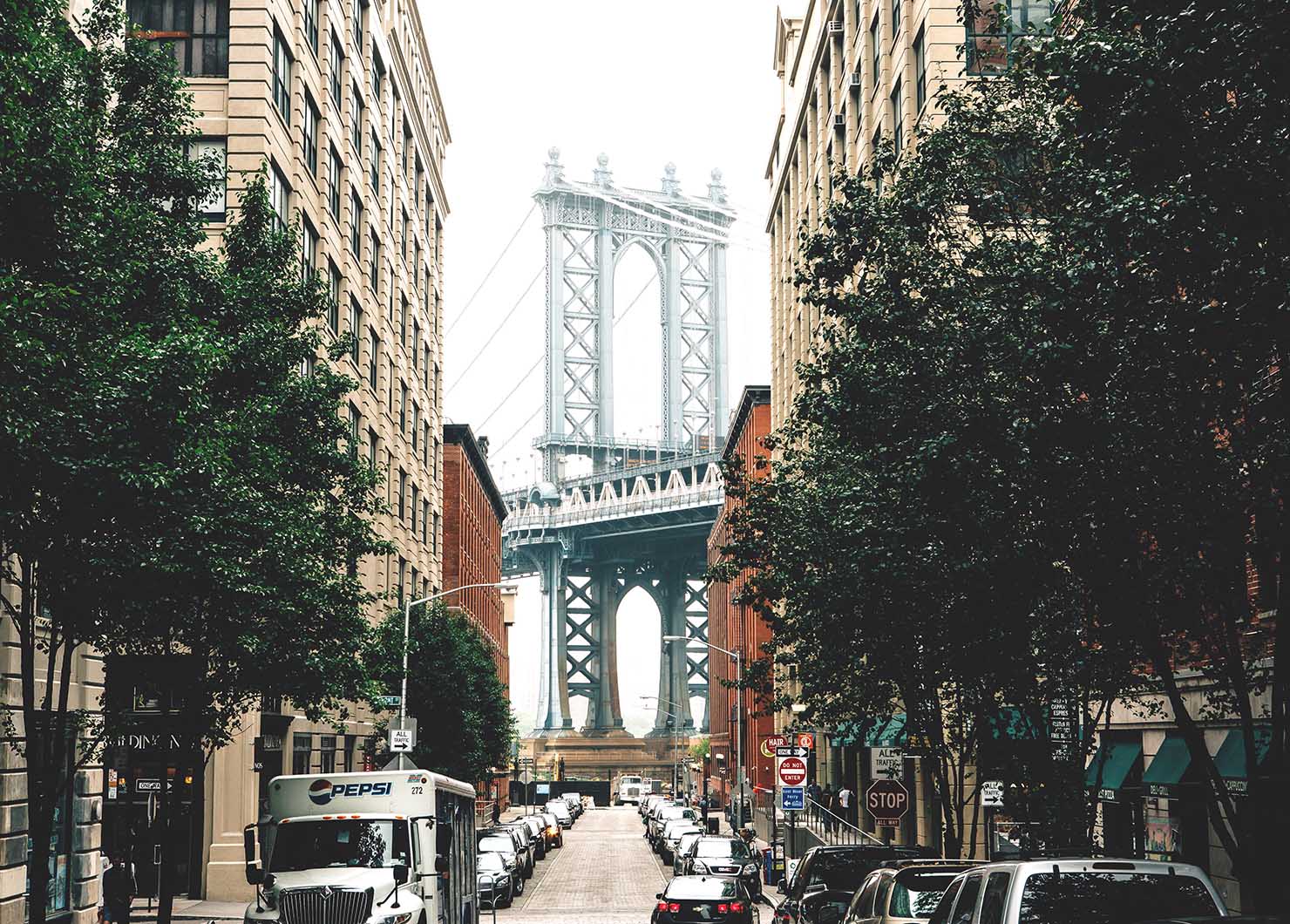 Brooklyn Bridge
Linking the two boroughs of Manhattan and Brooklyn since 1883, this iconic bridge has offered a safe and scenic passage to millions of commuters and tourists alike. While it offers serious function, the Brooklyn Bridge is also a really cool thing to photograph (both while standing on it and below it!).
Snap those essential pics on then head over to the famous DUMBO (Down Under the Manhattan Bridge Overpass).
It's definitely one of the top things to do in New York City and one of the best things to do in NYC on a budget. 
In DUMBO, you'll find an artsy collection of galleries, theaters, and boutiques dotting the cobblestone streets. Once you've worked up an appetite, swing by the Time Out Market New York for everything from Thai to Southern to Tuscan food.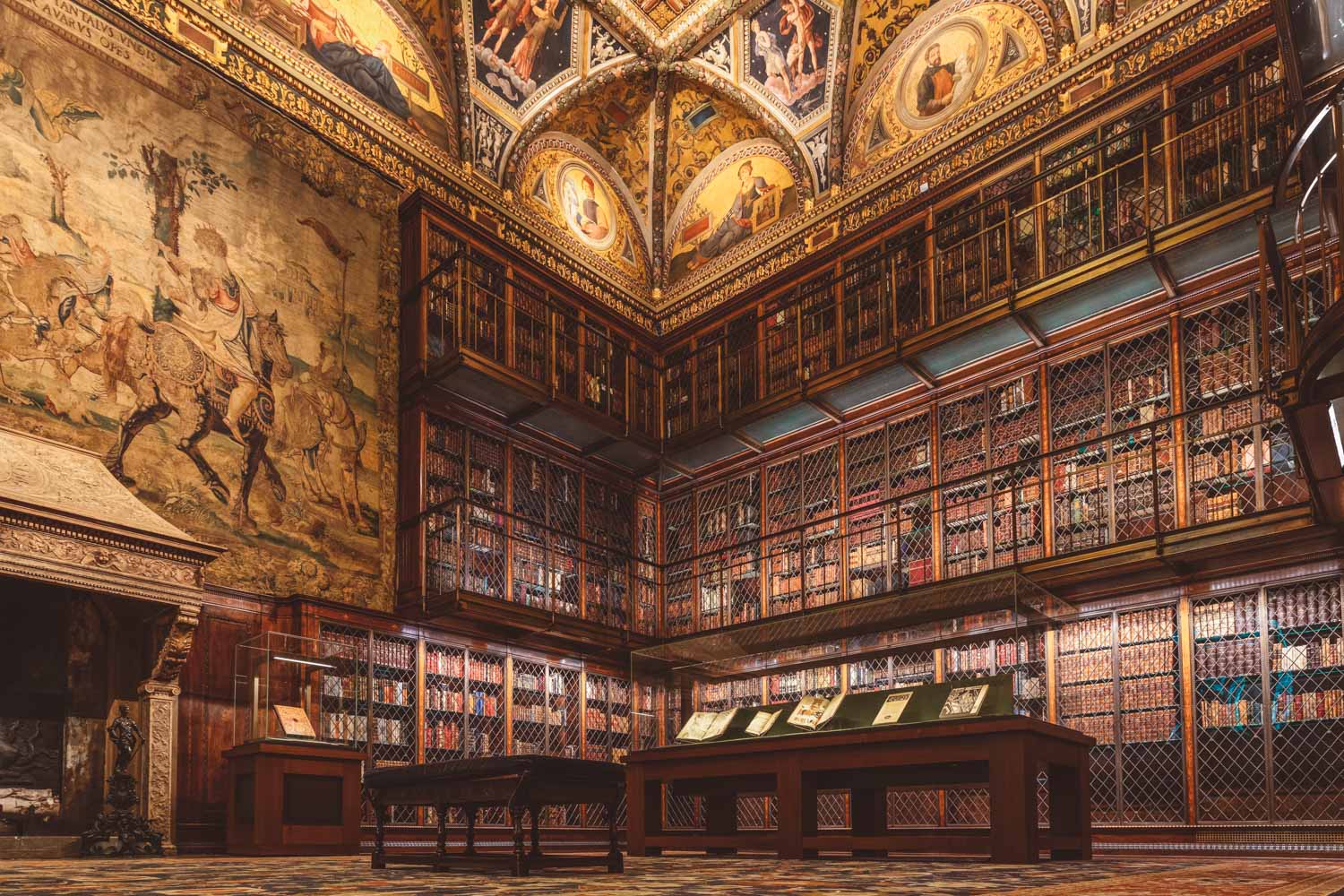 Morgan Library
Morgan Library & NY Public Library
One of the best things to do in NYC is to soak in the local culture. Exploring the local libraries is a great way to take in local life away from the tourist traps.
Whether you're looking for quiet couples getaways or mother-daughter weekend trips, this is one of the top things to do in New York City that'll get you away from the hustle and bustle of the city.
Morgan Library
The Morgan Library is just a short stroll from Grand Central/Penn Station in the Murray Hill neighborhood.
It's located in J.P. Morgan Jr.'s former brownstone and it's quite pleasing to the eyes. You won't find a ton of tourists here; it's typically locals that tend to frequent the Morgan to see new exhibitions or watch performances.
New York Public Library
NY Public Library
The NY Public Library is seriously grand! The Beaux-Art style building on Fifth Avenue features an elegant main reading room with soaring carved-wood ceilings. And you've got to see it to believe it.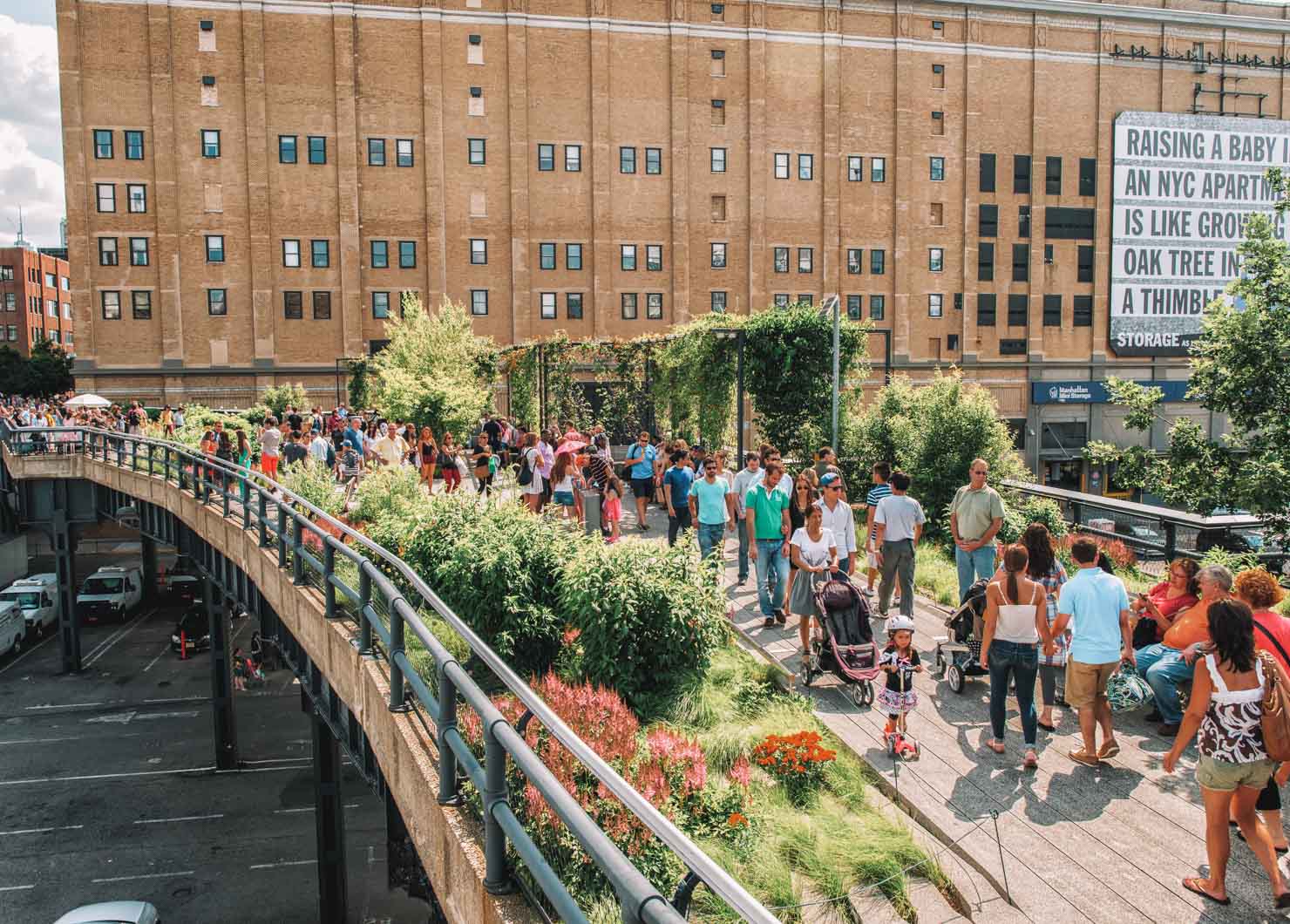 Chelsea Market and the High Line
Built in the 1890s, Chelsea Market is the original site of the National Biscuit Company factory — better known as Nabisco! Redeveloped in the 1990s as a food hall, this place shouldn't be missed on a trip to New York!
Located in the Lower Chelsea, Chelsea Market is the perfect place to wander, shop, and eat, and it's another prime place to do a food tour!
From the market, head over to the nearly 1.5-mile-long park in the sky: The Highline.
The High Line is built on a historic freight rail line (it was originally used to transport goods to different depots across the island), and is elevated above the streets of Manhattan, offering you a unique way to view the city.
Residents of NYC saved the rail line from demolition and the space took on a new life as the High Line, so visitors could experience nature, art, and design all in one. It takes about 30-minutes to walk the whole thing and is open all year long.
This tranquil space is a perfect oasis for getting away from it all.

Old City Hall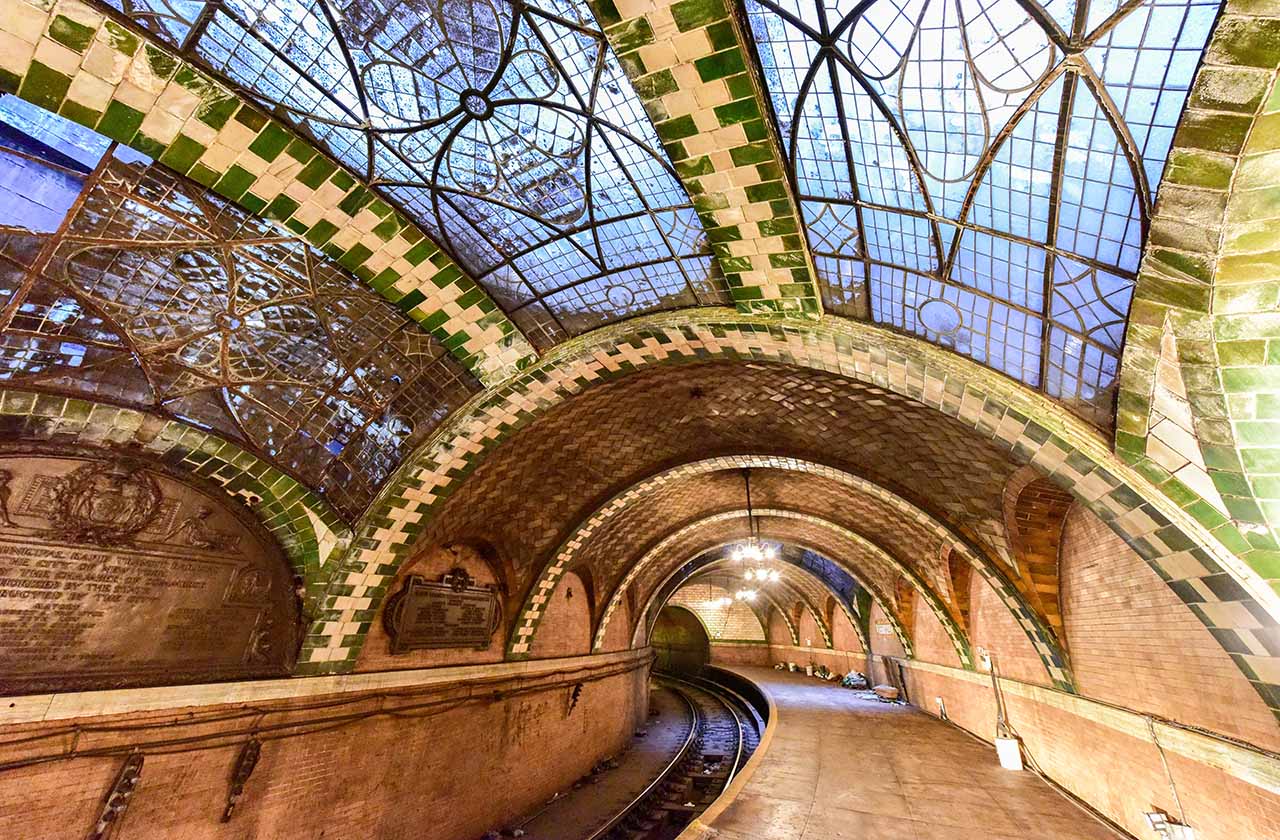 The Old City Hall subway station which opened in 1904
Old City Hall
Built between 1803 and 1812, the New York City Hall is the oldest city hall in the United States that's still functioning! While it's not New York's first city hall — that was built in the 17th century and NYC was then called New Amsterdam) — that structure was demolished in 1790.
While the building is gorgeous — especially the outside, it's really the surrounding scenery…and underground, that I'm most impressed by! City Hall Park and its many flowers offer a fabulous reprieve from bustling Manhattan, and the subway station is where it's at!
Located directly under City Hall Park is the former City Hall subway station that opened in 1904.
This station is a bit *extra* as it was designed to be a showpiece of the new subway system. It features Guastavino tile, skylights, colored glass tile work, and brass chandeliers. Talk about bougie!
While it's closed at the minute, I'd highly recommend checking out the Old City Hall station tour when it opens back up.
For a deeper dive into the underground (and an unusual but cool thing to do in NYC), check out the New York Transit Museum in Brooklyn.

Bonus
Narrowing it down to only the ten top things to do in NYC, I've had to leave countless incredible spots off this NYC guide.
If I could only leave you with two extra bits of advice, I'd say always check the Broadway schedule! There's always something great!
And, in my opinion, the Statue of Liberty is best experienced from afar. That said, a journey out to Ellis Island is worth it for history buffs, but I wouldn't say it's a must-see if you're trying to narrow down your list of things to do in NYC.