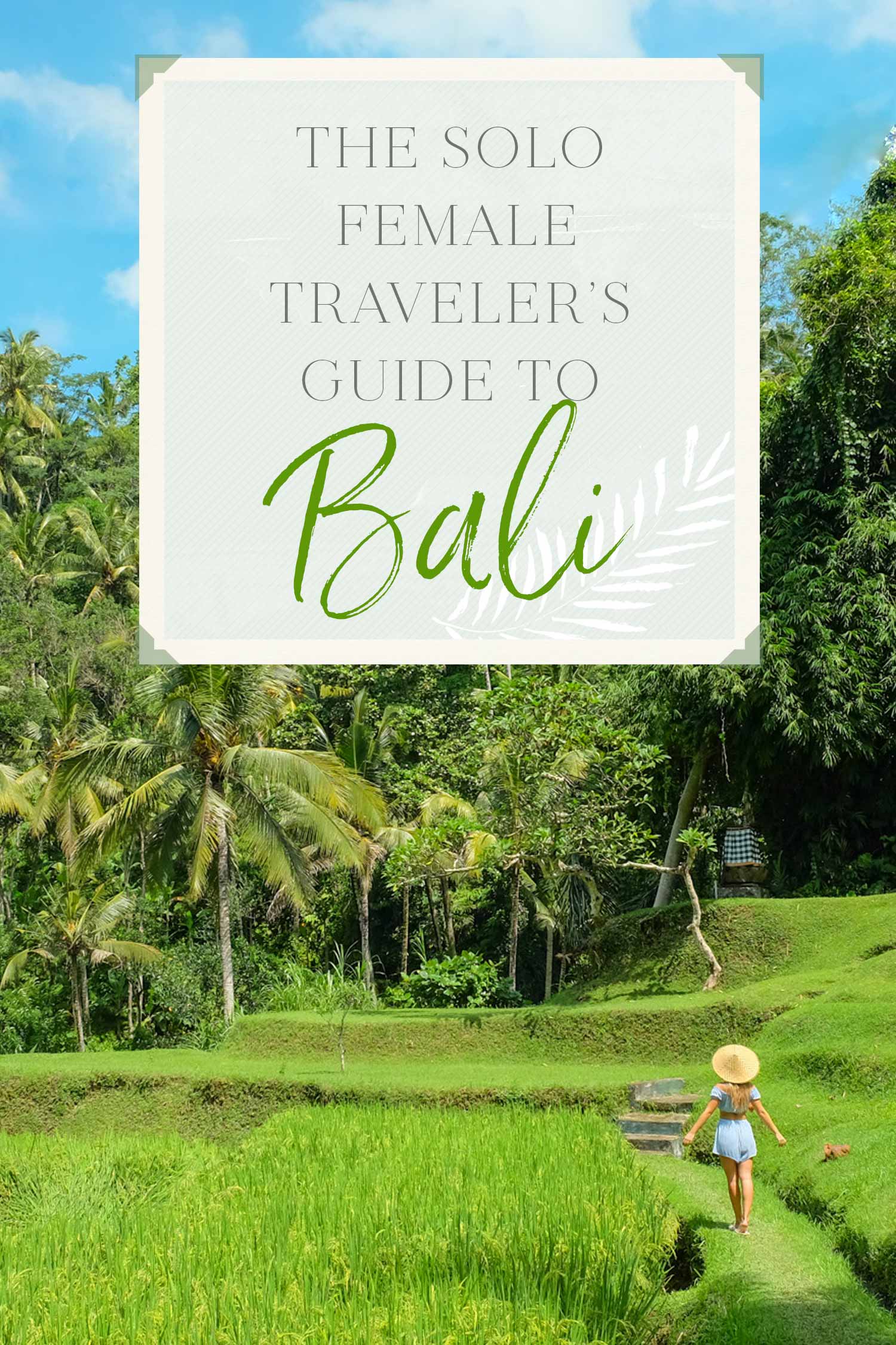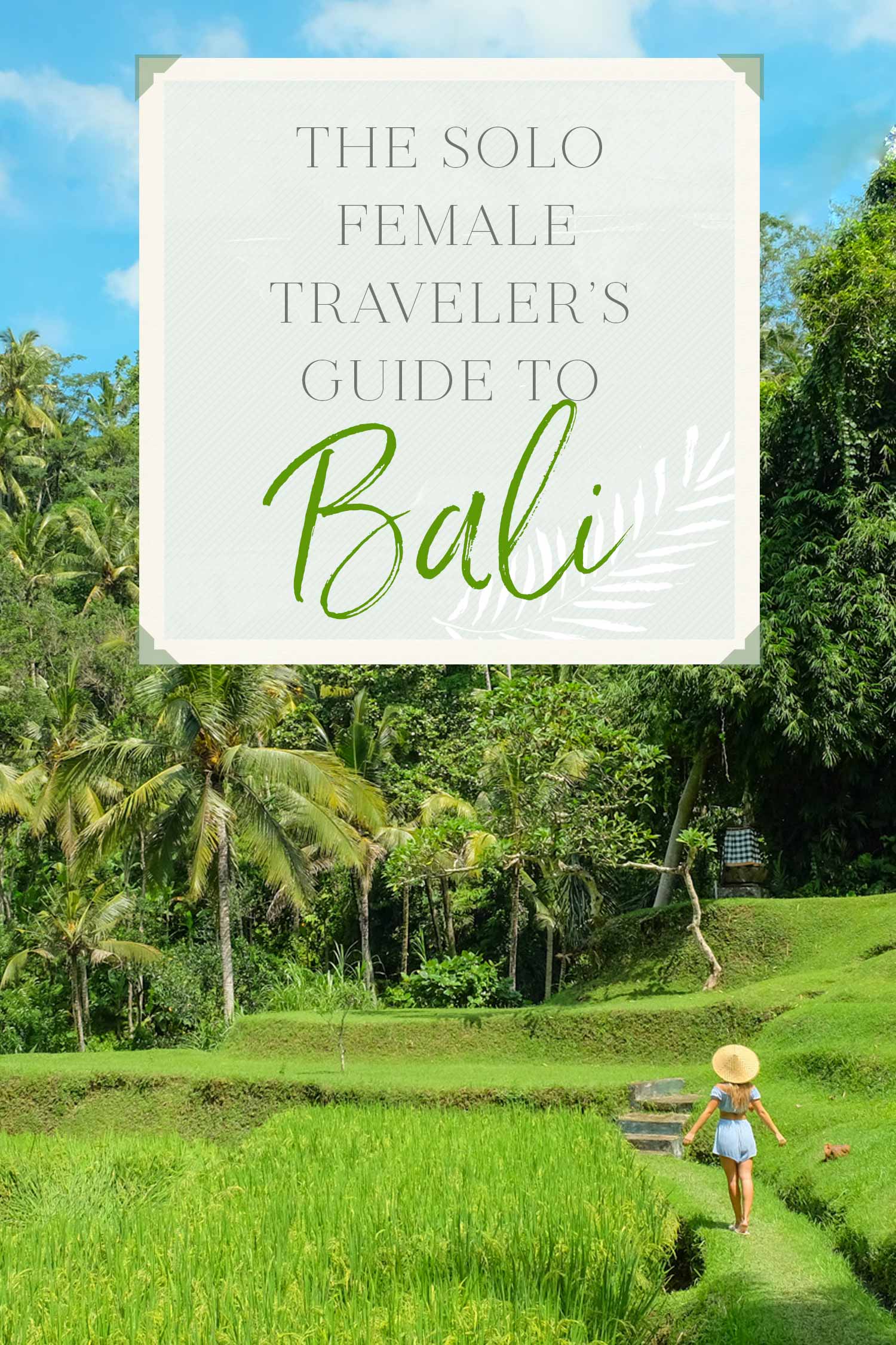 Updated September 2022
Although Bali, Indonesia can sometimes have a reputation for being inundated with wild partygoers who run wild, there are plenty of areas where solo female travelers can kick back and enjoy some rest and relaxation.
Whether you love to relax by the beach, enjoy meeting locals and learning the culture, surfing, doing yoga, or simply wish to laze around at a five-star resort, the island of Bali is an awesome destination for solo travelers. If it's your first trip, check out my 10 Tips for Your First Trip to Bali.
I firmly believe that solo travel for women is one of the best ways to learn about yourself and the world. Taking a solo trip is a fantastic way to grow. And when it comes to solo travel destinations, Bali is one of the best places to travel solo!
Here's my guide to Bali as a solo female traveler!

Where to Stay in Bali
Bali is home to the most beautiful villas and resorts, available to the budget traveler and the luxury seeker—so there are a lot of accommodation options for solo travelers! I've compiled some of my top choices below, but you can find more amazing places to stay in Bali here.
Canggu/Seminyak Hotels and Hostels
Grandmas Plus Hotel Seminyak: Just a 2-minute walk from Seminyak Beach, this budget hotel offers modern, single rooms starting at $23 USD per night.
Black Pearl Hostel: Located in Canggu and within a short walk to Echo Beach, this hostel has a beautiful pool and offers a restaurant, free WiFi, an outdoor swimming pool, plus garden and pool view terraces. Beds start at $14 USD per night.
Kos One Hostel: This is a very trendy and design-centric hostel — it has a beautiful pool and a stunning buffet breakfast.
Ubud Hotels and Hostels
Run House B&B: A simple B&B with air-conditioned rooms and free WiFi, and close to the Ubud Palace and Monkey Forest. Double rooms start at $13 USD per night!
WW Backpackers: A high-rated hostel in Ubud, very central to all the sites.
Suka's House B&B: Suka's House Bed & Breakfast features an outdoor pool and private rooms starting at $25 USD. Daily breakfast is served on the private terrace overlooking the garden.
If you have a bigger budget for this trip, my advice is to take advantage of the low price point of Bali and rent a private villa for yourself. Many resorts and villa rental companies offer villas with private pools, exquisite ocean or jungle views, spacious decks, minibars, and comfy couches.
These villas give you complete privacy—you can walk around naked without a care in the world… you'll feel tucked away into nature.

Top Things to Do in Bali
Chill Out at a Beach Club
A great way to relax in Bali is by spending time at one of the many luxurious beach clubs spread around the region. Popular clubs like Mrs. Sippy's and Potato Head Beach Club are located in Seminyak and give you fun swim-up bars, infinity pools, a variety of day beds, and lots of DJs and entertainment.
Another top Seminyak beach club is La Plancha, the first in the area to introduce beanbags on the beach. La Plancha has quirky decor, a funky "Spanish meets surfer" style, and fantastic Mediterranean-inspired cuisine for those wanting something to nibble on.
On my most recent trip, I visited La Laguna in Canggu and was blown away by the beautiful beach, amazing sunset, and lively nightlife. So many fun things to do for solo trips!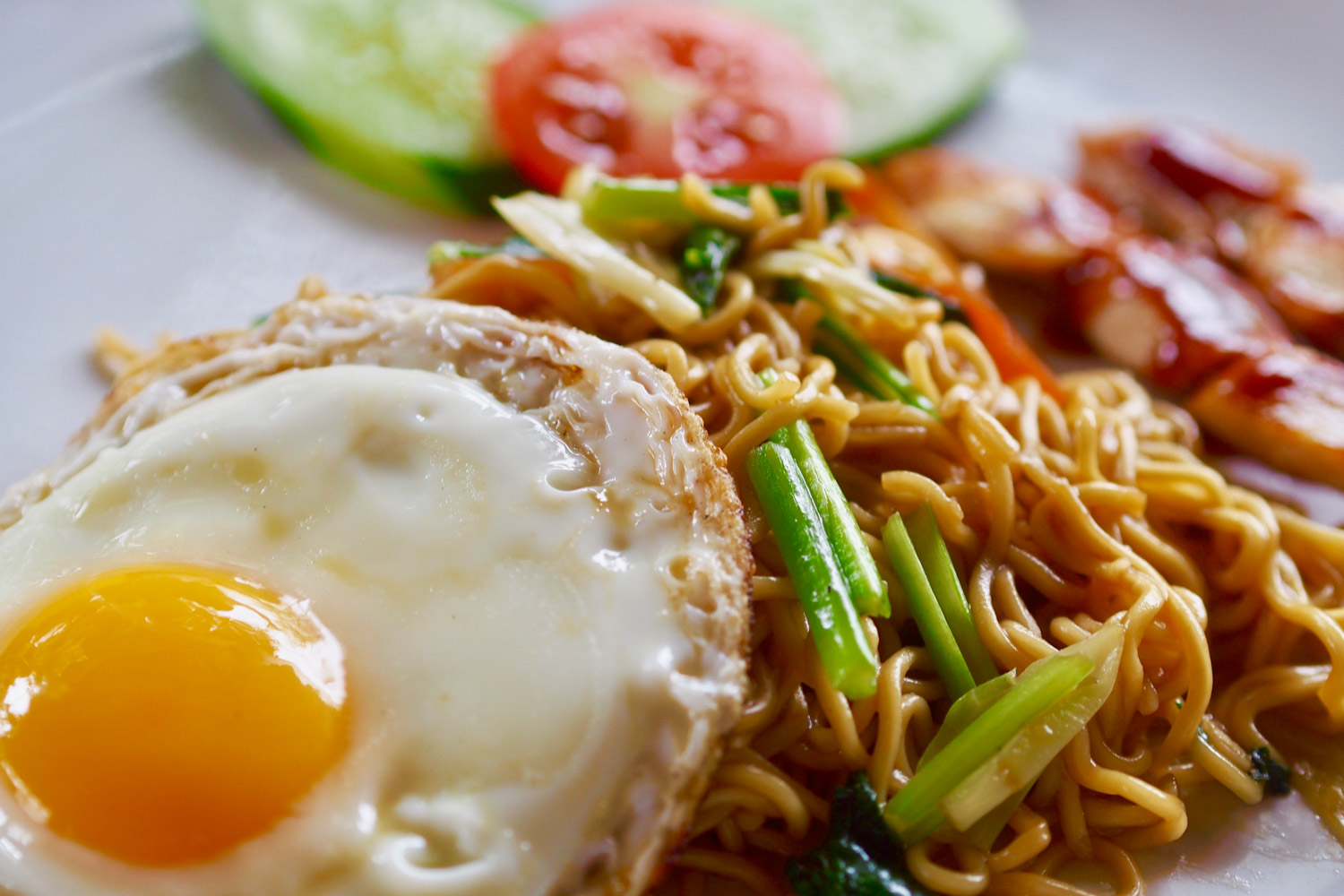 Nurture the Mind and Body
There are many ways to take care of your physical, spiritual, and mental health while in Bali. If you'd like to learn how to cook Balinese fare there are a variety of tours you can participate in where you'll learn about the local way of cooking and dining.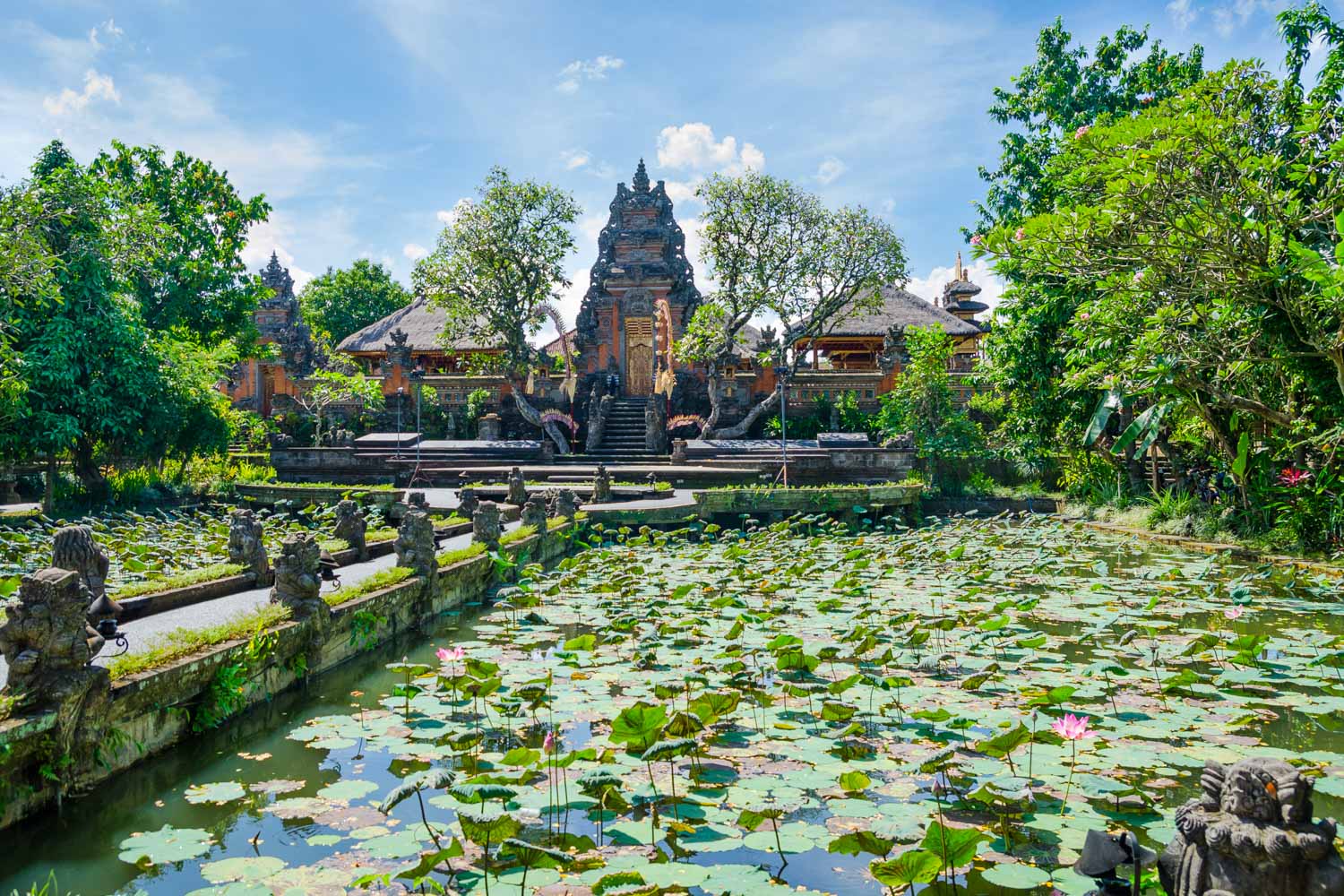 Visit Pura Taman Saraswati Temple
Built to honor Dewi Saraswati, the goddess of wisdom and the arts, this beautiful temple is alive with lotus blossoms and water flows.
Monkey Forest in Ubud
Smack-dab in the jungle, Ubud has its fair share of monkeys. But be careful! They are super aggressive. Don't make contact or interact with the monkeys unless you have bananas. I found the most friendly monkeys at the entrance to the forest where they probably get the most food. For the best photos, walk a bit farther into the forest—you'll get to a stunningly beautiful temple area.
Practice Yoga
Also highly recommended in Ubud is The Yoga Barn, a place to stretch the body, clear the mind, and take in stunning scenery. The facility provides a large number of yoga classes (many of which are free) in styles such as Iyengar, Hatha, Vinyasa Flow, Pranayama, Power, and Yin.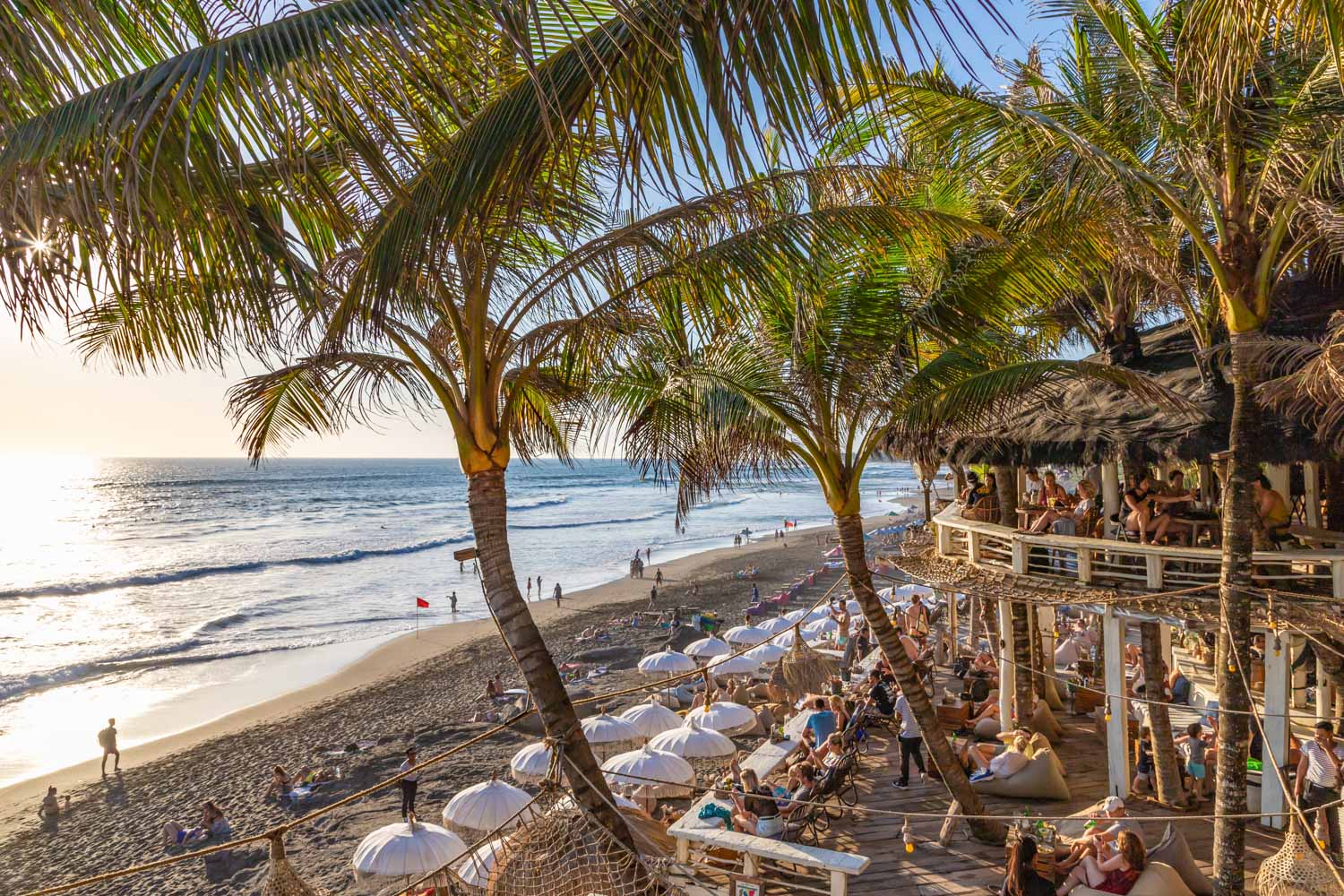 Lounge Poolside (& Beachside!)
There's no shortage of beautiful coastlines and villa pools to lounge around in Bali. It's the perfect place to relax, chill, and soak up some of that wonderful Indonesian sunshine!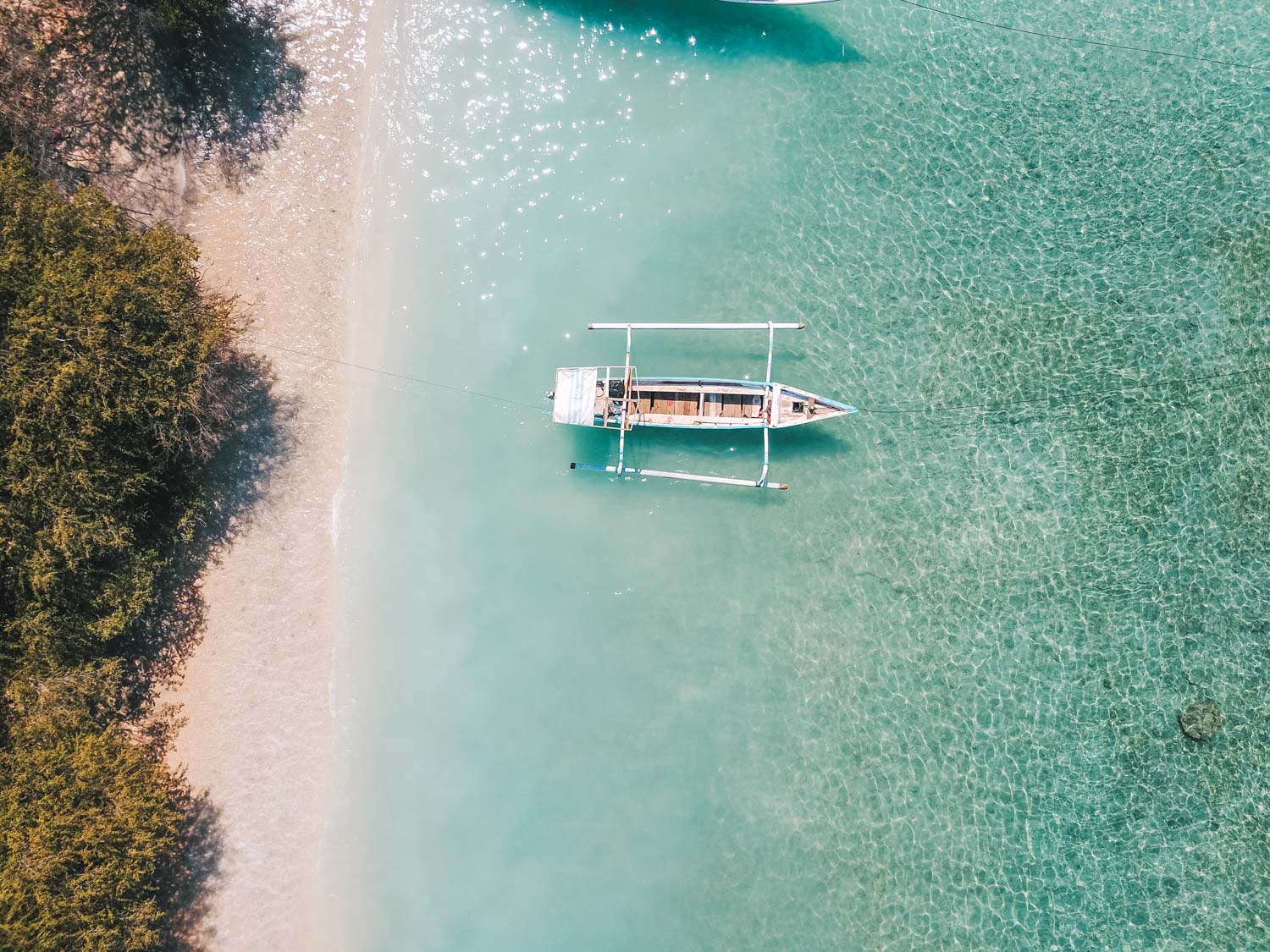 Lombok + The Gili Islands
If you have a few extra days during your trip, I highly recommend catching a ferry to the neighboring islands of Lombok and the Gili Islands—I visited both solo, for a few days of scuba diving, and it was paradise!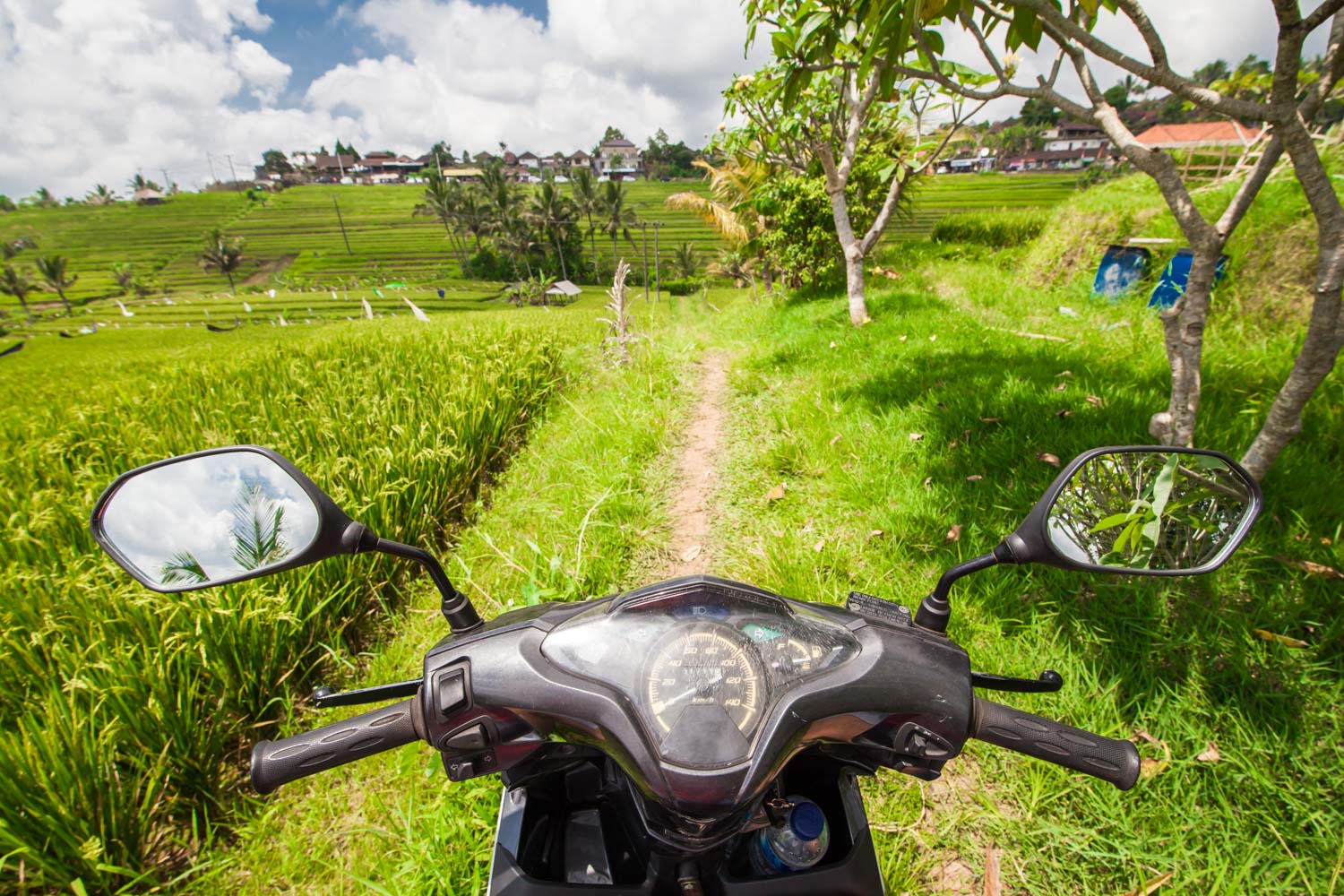 Getting Around Bali
My recommendation is to avoid the traffic in Bali by renting a scooter—a fast way to zip through the streets and countryside. Renting a motorbike is the "way" of Bali and very cheap. However, if you're not an experienced driver, it can be very dangerous. ALWAYS wear a helmet on these roads and stay alert.
If you don't feel comfortable driving yourself, you can use the GO-JEK app for an Uber-type service but on the back of a motorbike.
Taxis are the most expensive, and Uber is somewhat banned by a monopoly on taxi services. You can still use Uber, but you need to be very discreet about it and can't use them to get to and from populated areas. Otherwise, use the Blue Bird app for cab rentals.

Where to Eat & Drink in Bali
If you're interested in flying to Bali to sample the fantastic food, you'll be pleased to know that it is home to an astounding number of amazing restaurants and cafes. Bali is also very vegetarian and vegan-friendly!
Café Organic
Café Organic is very popular with the breakfast crowd and offers amazing food, great coffee, friendly staff, and beautiful decor. I would say it's my favorite breakfast spot in Bali!
Sundara
Food lovers can head to one of the region's more recent hotspots, Sundara.
Named after the Sanskrit word for "beautiful," Sundara is situated in the luxurious Four Seasons at Jimbaran Bay, which is very handy if you're planning to stay at this five-star resort. Patrons can listen to the sound of the ocean lapping on the nearby beach as they dine, as well as take in the spectacular view of Jimbaran Bay. The restaurant has a beach-club vibe and serves up a variety of international dishes, with a special focus on fresh seafood.
Ginger Moon
For quality meals, make sure you visit the popular Seminyak venue, Ginger Moon. This modern restaurant is spread over two levels and produces dishes that are perfect for sharing between patrons.
Ayana Resort
For incredible seafood and a sunset that you'll never forget, make reservations at Kisik at the Ayana Resort for a sunset dinner. Arrive early for a pre-dinner drink at the cliff-faced Rock Bar. There are often live music artists and DJs that perform here making a fun atmosphere for meeting fellow travelers.
Petitenget
Those looking to dine on French-inspired cuisine can visit another Seminyak establishment, Petitenget. With a French bistro vibe, the restaurant is popular with locals and tourists alike for long lunches and stylish dinners.
Cafe Bali
One of my favorite spots in Seminyak for a lazy brunch on a budget is Cafe Bali. Shabby chic decor and delicious breakfast make the perfect setting for a fresh start to the day.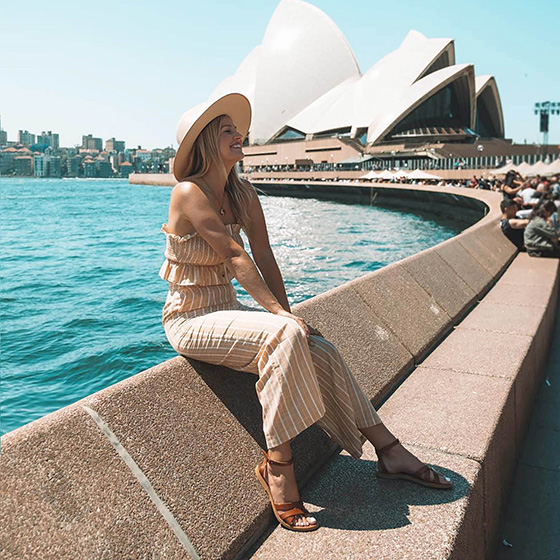 Solo travel for women can be challenging — I've learned so much over the years (and I'm continually learning!). I put together this comprehensive guide to solo travel destinations and taking solo trips so you can better prepare for your next trip!
Read More