This post was written by expert vagabond, Ana, from The Art of Epic Living!
Bali, as you may know, is a beautiful and lively island located in the Asian country of Indonesia. It is known for its surf beaches, breathtaking rice terraces, lush jungles and AMAZING VEGAN FOOD!
Yes, my friends, it is true; Bali is the holy grail for delicious and nutritious plant-based meals. From smoothie bowls to gourmet salads, to vegan pizza to coconut ice cream- Bali is home to a diverse range of incredible vegan options for herbivores and omnivores alike.
Whether you are a vegan, vegetarian, flexitarian or meat-eater, these places will be sure to satisfy. Here is where to find the best vegan food in Bali!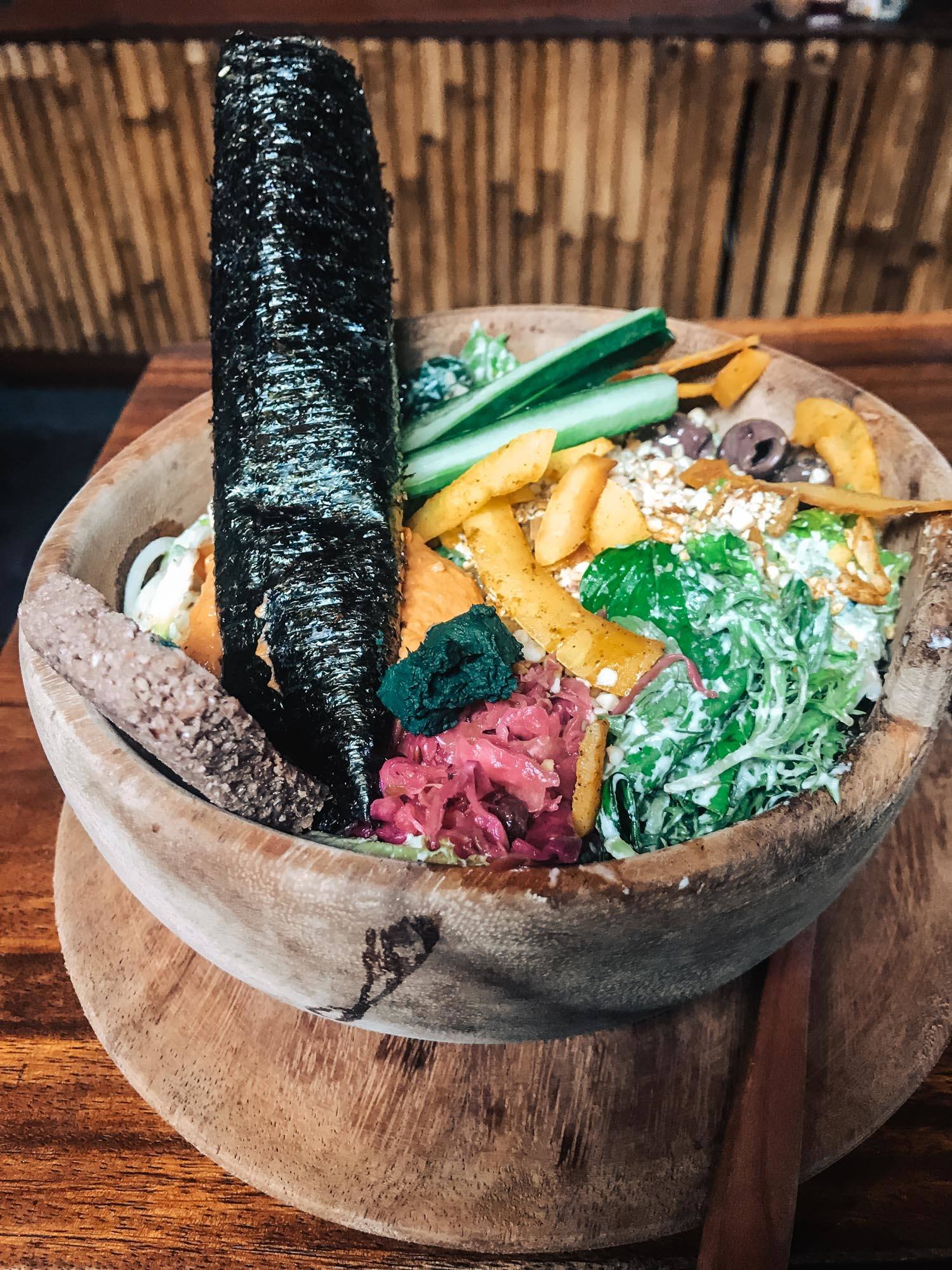 The Seeds of Life Cafe in Ubud
The Seeds of Life Cafe is my personal favorite restaurant in all of Bali. The Seeds of Life redefines raw vegan cuisine and features a fully-raw menu with a variety of enticing options for any breakfast lunch or dinner.
The signature dish at Seeds of Life has to be the SOL Bowl, and I highly recommend that you give it a try. The Sol Bowl features a surprising combination of interesting ingredients including coconut jerky, homemade hummus, nori paper, kimchi, tempeh and fresh spirulina atop a bowl of greens and veggies.
As far as breakfast, the acai bowl is my go-to. In addition to its amazing food choices, guests can enjoy one of the many tasty elixirs, juices or teas served in SOL's tonic bar.
The Tonic Bar's lengthy (non-alcoholic) drink menu features a plethora of delicious concoctions, from mushroom teas to frozen mocktails.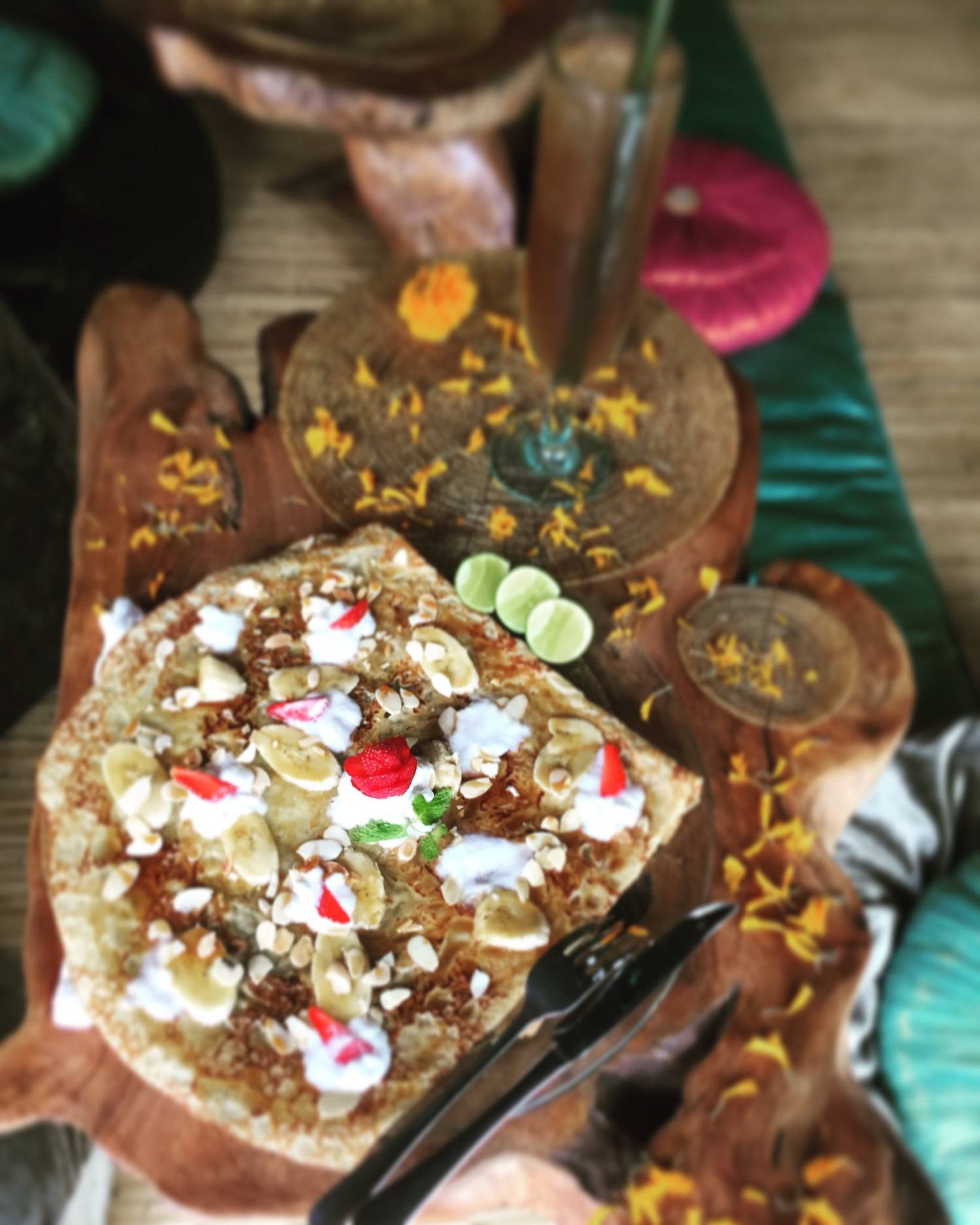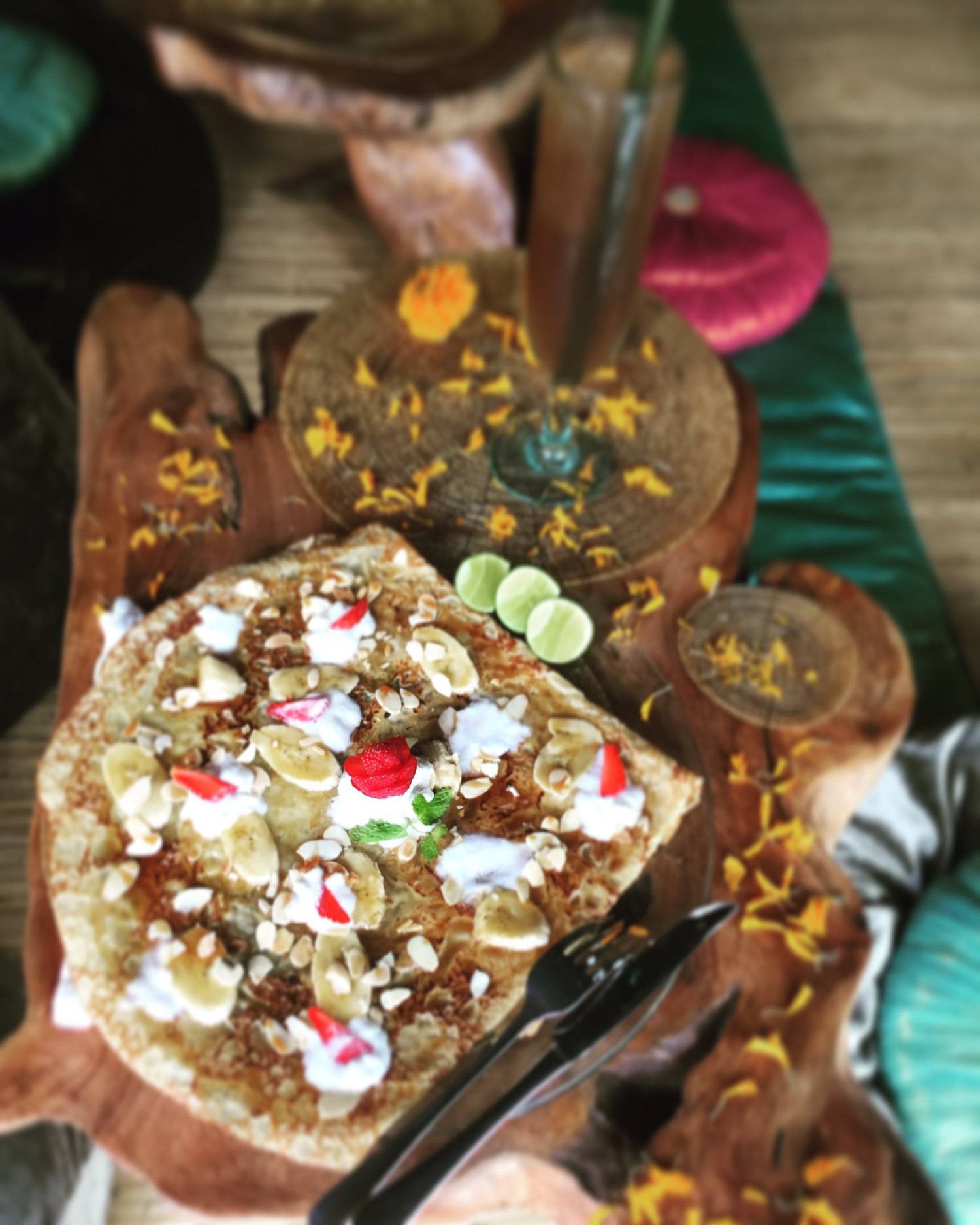 The Spell Creperie in Ubud
Right down the street from Seeds of Life, lives a magical, treehouse-like eatery known as The Spell Creperie. The Spell is known for its mouth-watering sweet crepes and savory galletas, which come in just about every flavor combo you can imagine. The Spell serves up savory crepes featuring fillings such as marinated jackfruit, vegan foie gras, vegan bolognese, sautéed mushrooms/onions, vegan cheese, Balinese veggies and more.
The Spell's sweet crepes are the perfect choice for a yummy breakfast or dessert.
Sweet filling choices include homemade caramel, vegan chocolate sauce, coconut whipped cream and of course a variety of tropical, local fruits. Be sure to sip on one of their delicious vegan-friendly smoothies, "potions" or fresh coconuts as well!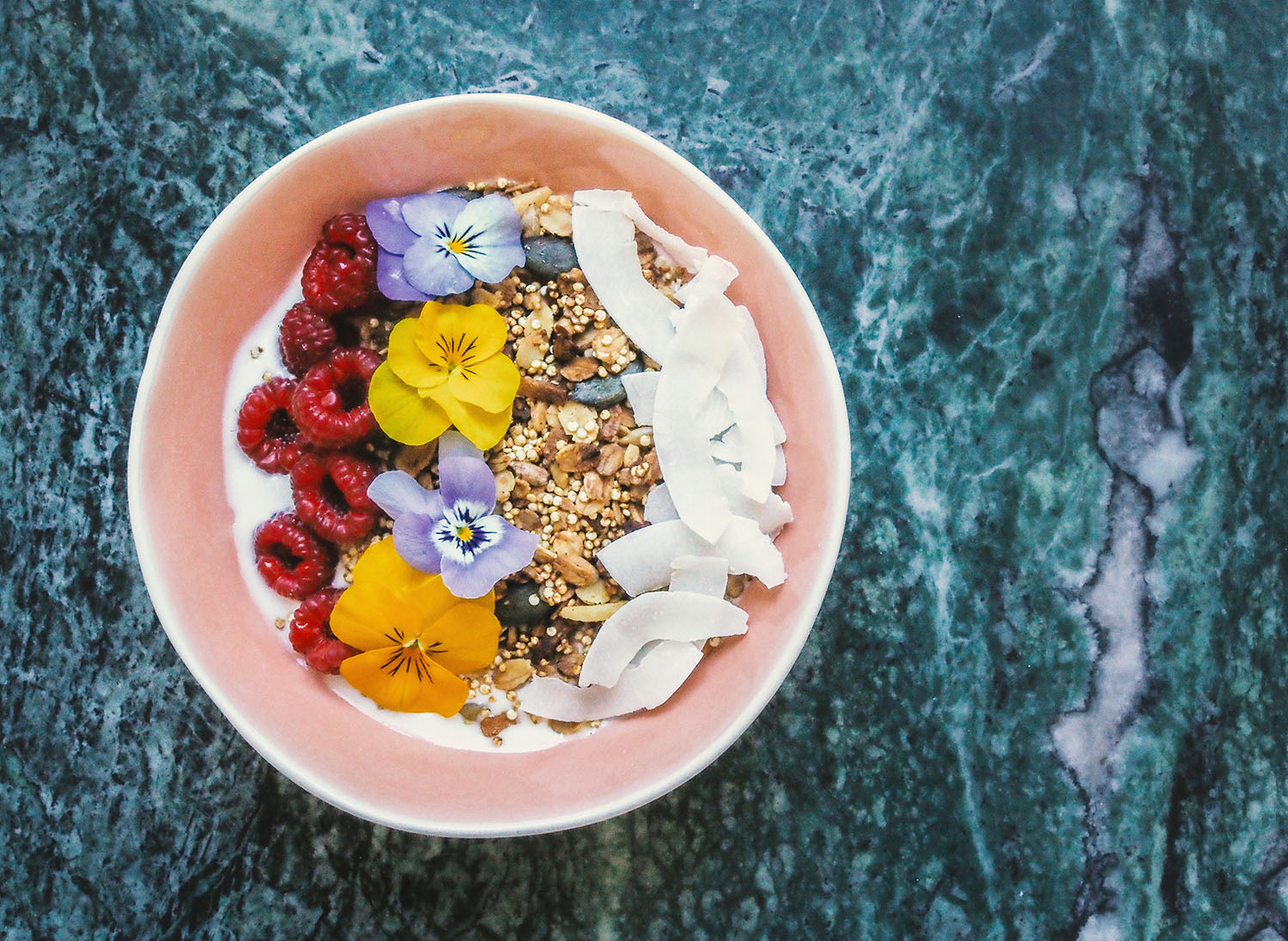 Earth Cafe in Ubud & Seminyak
You have to see this place to believe it! Earth Cafe boasts page after page of unbelievable vegan dishes in its large menu.
The only thing that I dislike about Earth Cafe is deciding what to order. With options such as build-your-own bowls, vegan burgers, soups/curries, sandwiches/wraps, falafel, Indian dishes, vegan tacos and more, one can feel overwhelmed (in a good way) with all of the delicious options.
Earth Cafe also features a ton of delectable desserts, tasty smoothies, juices coffee and teas.
Earth Cafe has locations in Ubud as well as Seminyak, so that gives you two opportunities to enjoy all that this restaurant has to offer.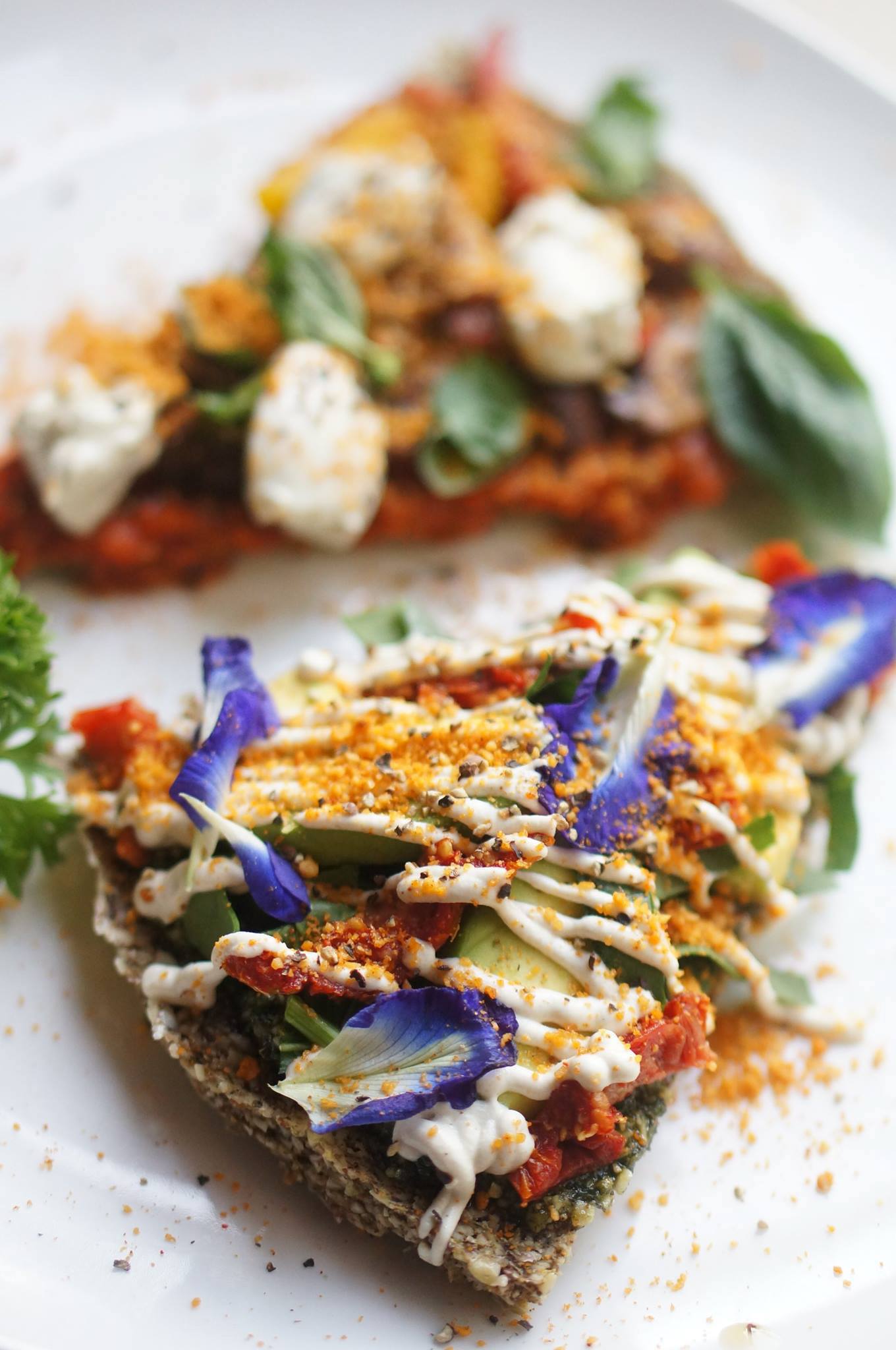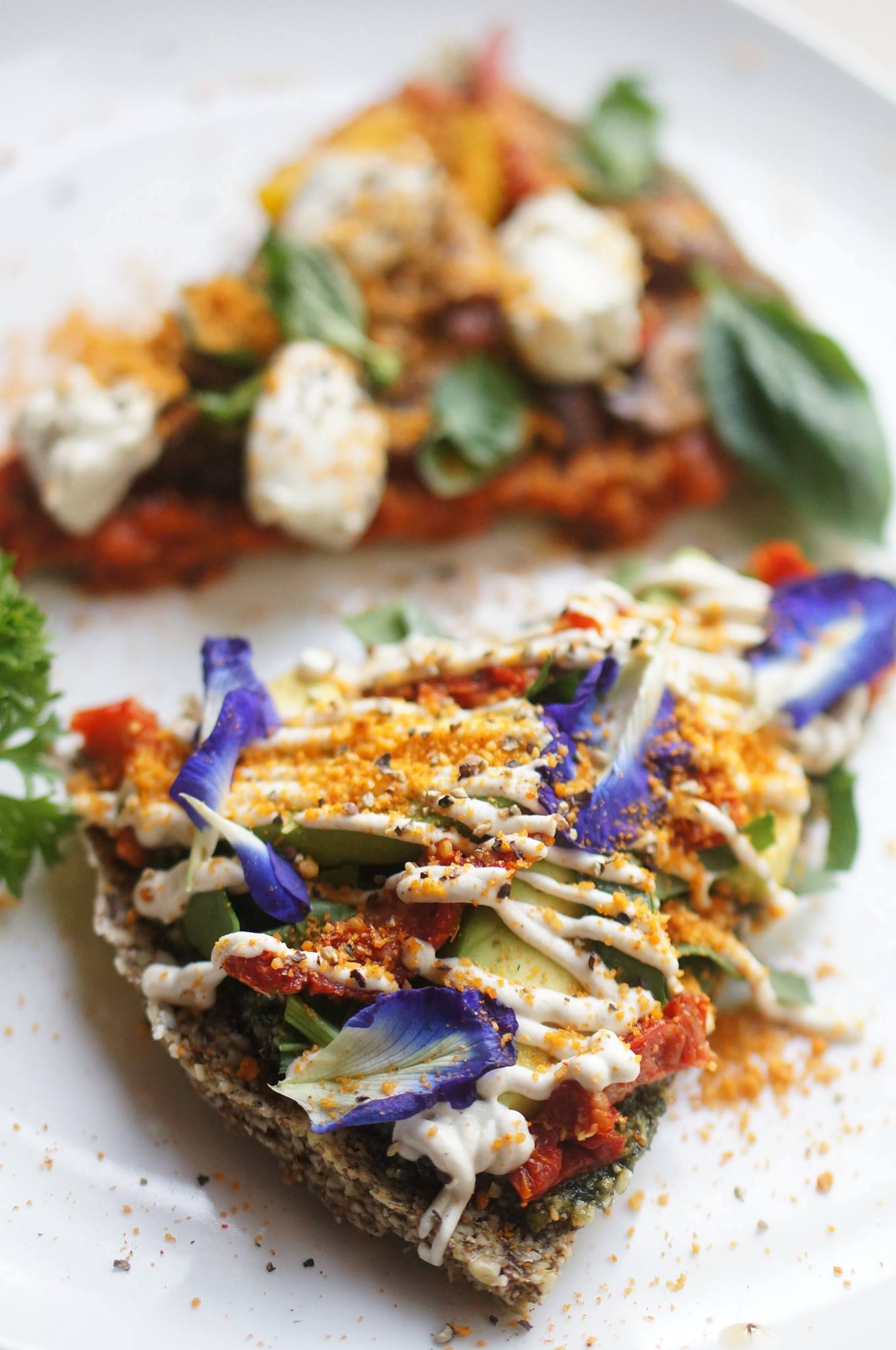 Sayuri Healing Foods
Sayuri Healing Foods believes in the healing power of food and understands that food is energy (we are what we eat). Every dish at Sayuri is created with intention and serves to nourish the body.
Sayuri offers predominately high-vibe raw food but also prepares deliciously cooked dishes which incorporate the wisdom of Ayurveda and Ancient Chinese nutrition.
Sayuri is meat-free, dairy-free and wheat-free. Its menu creations take conscious eating to a whole new level, and it is a restaurant which proves that eating healthy can be an exceedingly enjoyable experience for your taste buds!


Cafe Organic
Cafe Organic is a restaurant which includes a wide variety of vegan breakfasts, appetizers, burgers, salads, smoothie bowls and more.
Whether you are in the mood for a light bite or a food coma, you will be sure to find your perfect meal of choice within the contents of Cafe Organic's impressive menu. Cafe Organic also includes homemade plant "mylks", local kombuchas, juices, and other healthy drink options.
This is "garden gangsta" paradise for sure!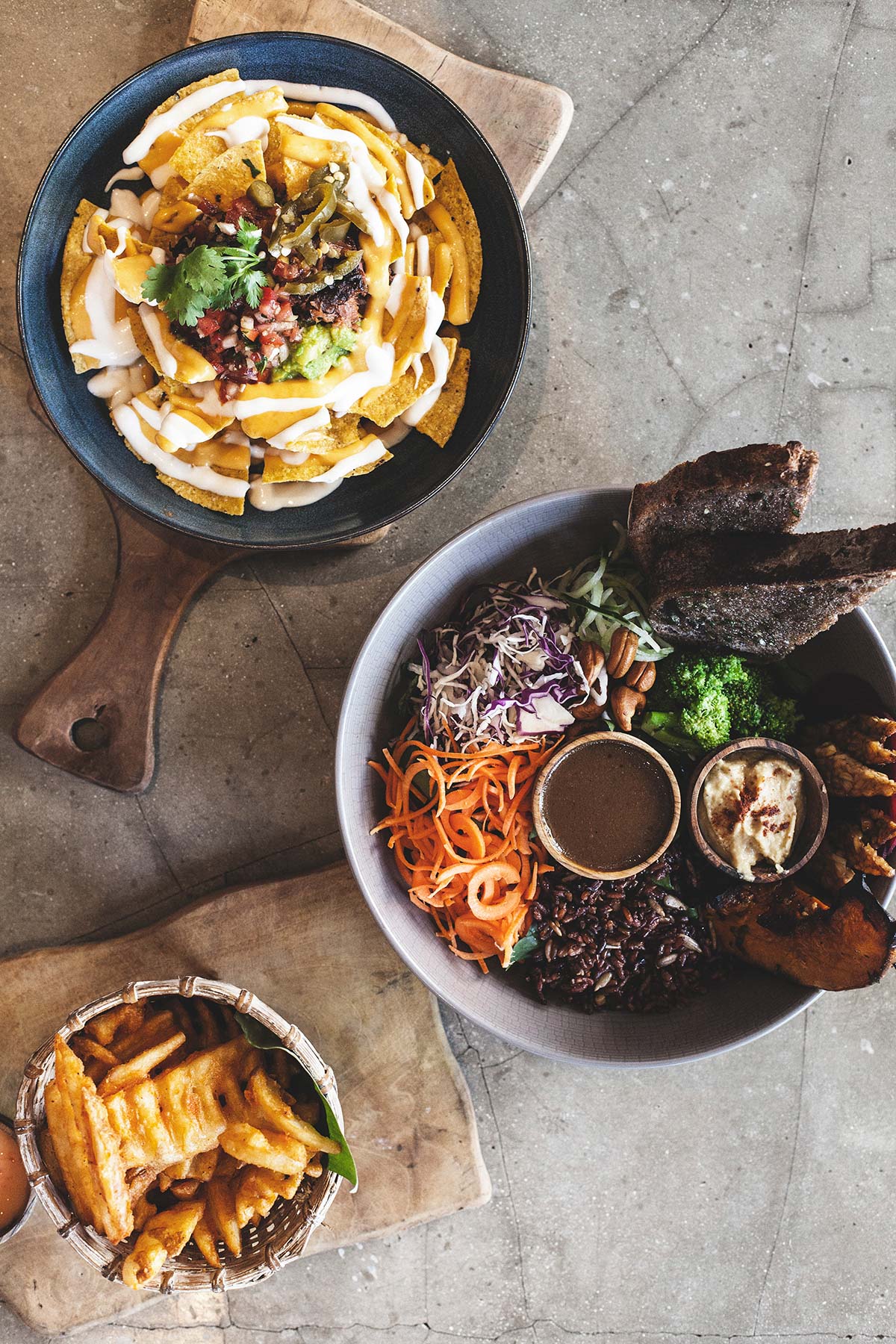 Peloton Supershop in Canggu
Peloton Supershop is vegan heaven! This 100% plant-based restaurant makes for the perfect breakfast spot and features all of the classics, including avocado toast, smoothie bowls, and breakfast burritos.
Peloton's diverse lunch/dinner menu items feature meals such as jackfruit tacos, superfood power bowls, green Thai noodle curry, veggie burgers, and vegan lasagna!
Whether you are a herbivore or an omnivore, Peloton Supershop will definitely satiate your appetite! Who knew that fueling your body could taste so good!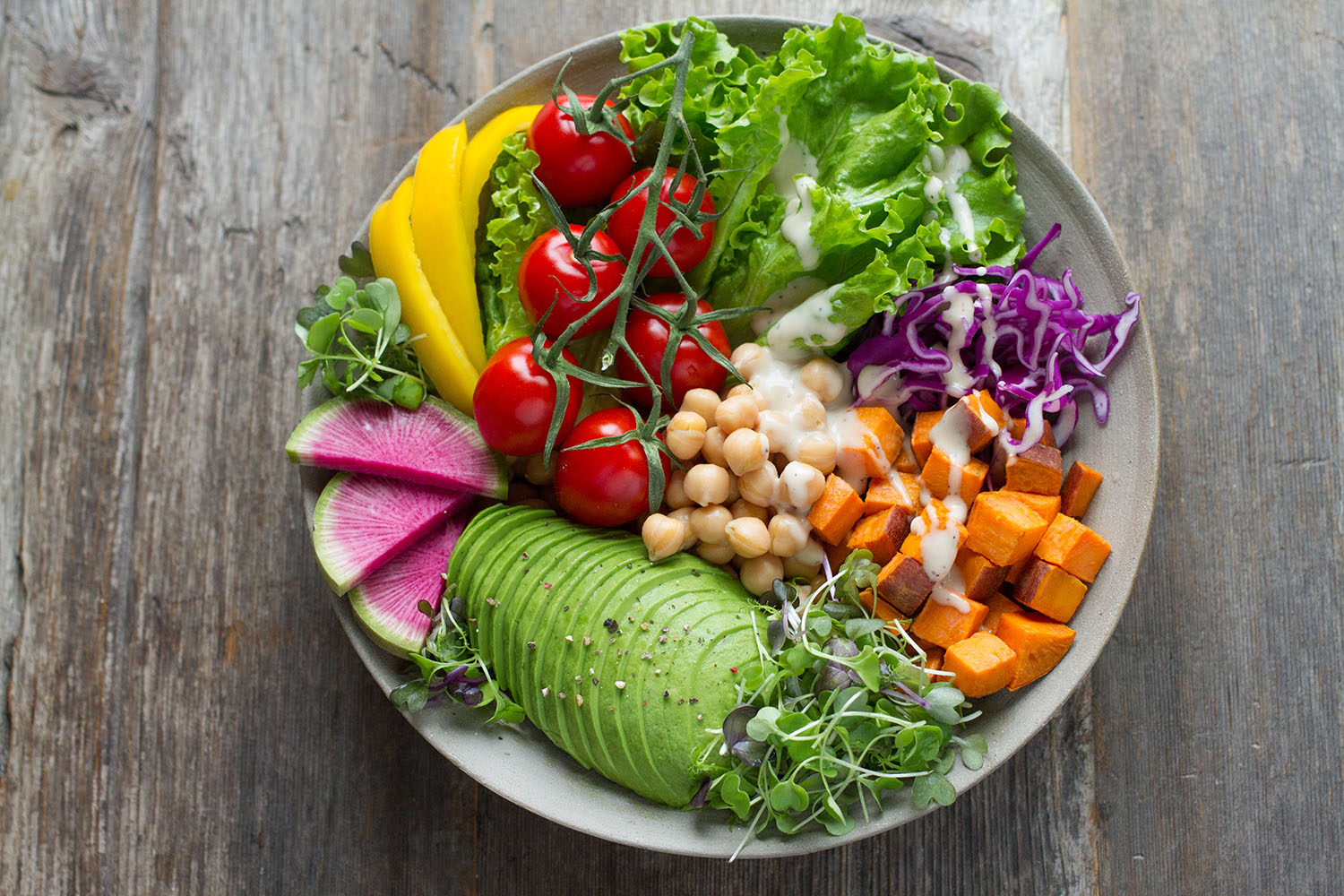 Kismet in Ubud
Kismet is a funky and beautiful restaurant/bar which offers many vegan-friendly options. Choose one of Kismet's masterpiece salad bowls or charcoal-bun burgers.
Kismet also offers vegan sandwiches, wraps, soups, appetizers, veggie sushi, pasta dishes, and desserts. I can personally recommend the 666 Southwest Bowl, which features spicy marinated jackfruit and an avocado-corn tartare.
The tempeh burger is another popular choice among guests!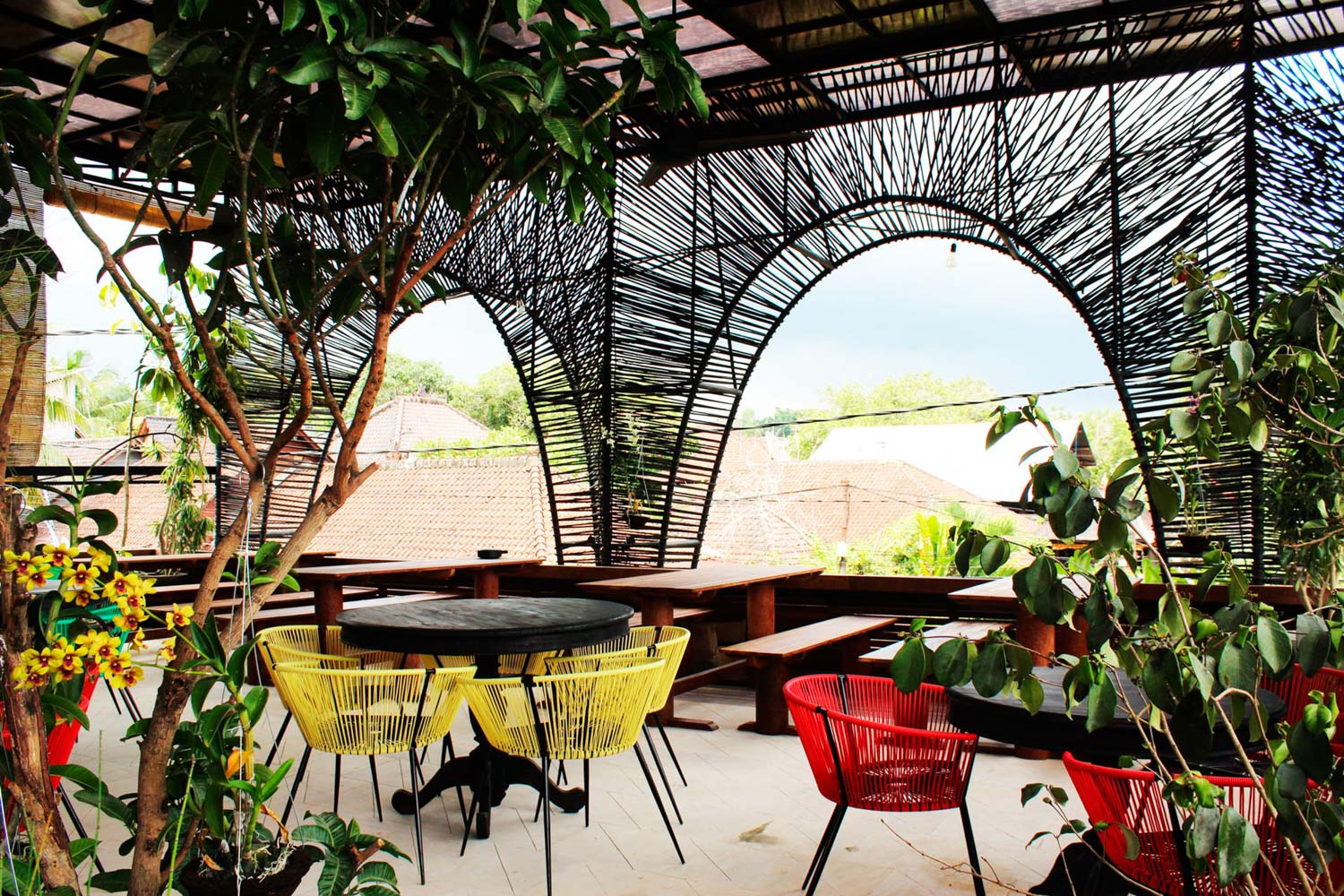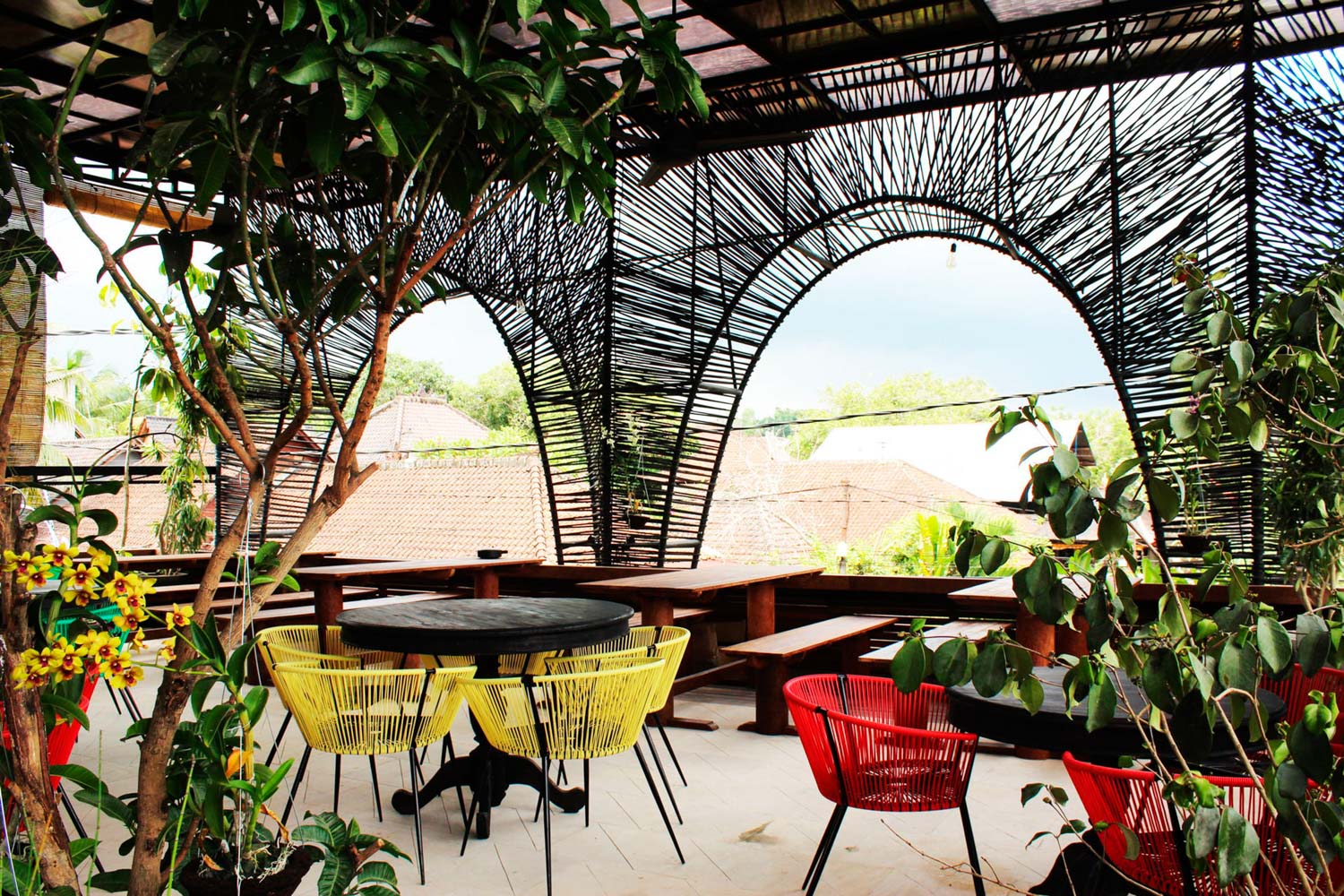 La Pacha Mama in Ubud
If you are in the mood for vegan-Mexican, then La Pacha Mama is the choice for you! La Pacha Mama features an all-plant-based menu for its vegan guests.
Choose from delicious dishes such as coconut tostadas, beet carpaccio, vegan burritos or shiitake tacos. La Pacha Mama also features a vegetarian menu, from which you can also create vegan options—simply ask for no cheese and/or no sour cream, and you can find additional vegan dishes such as nachos and quesadillas.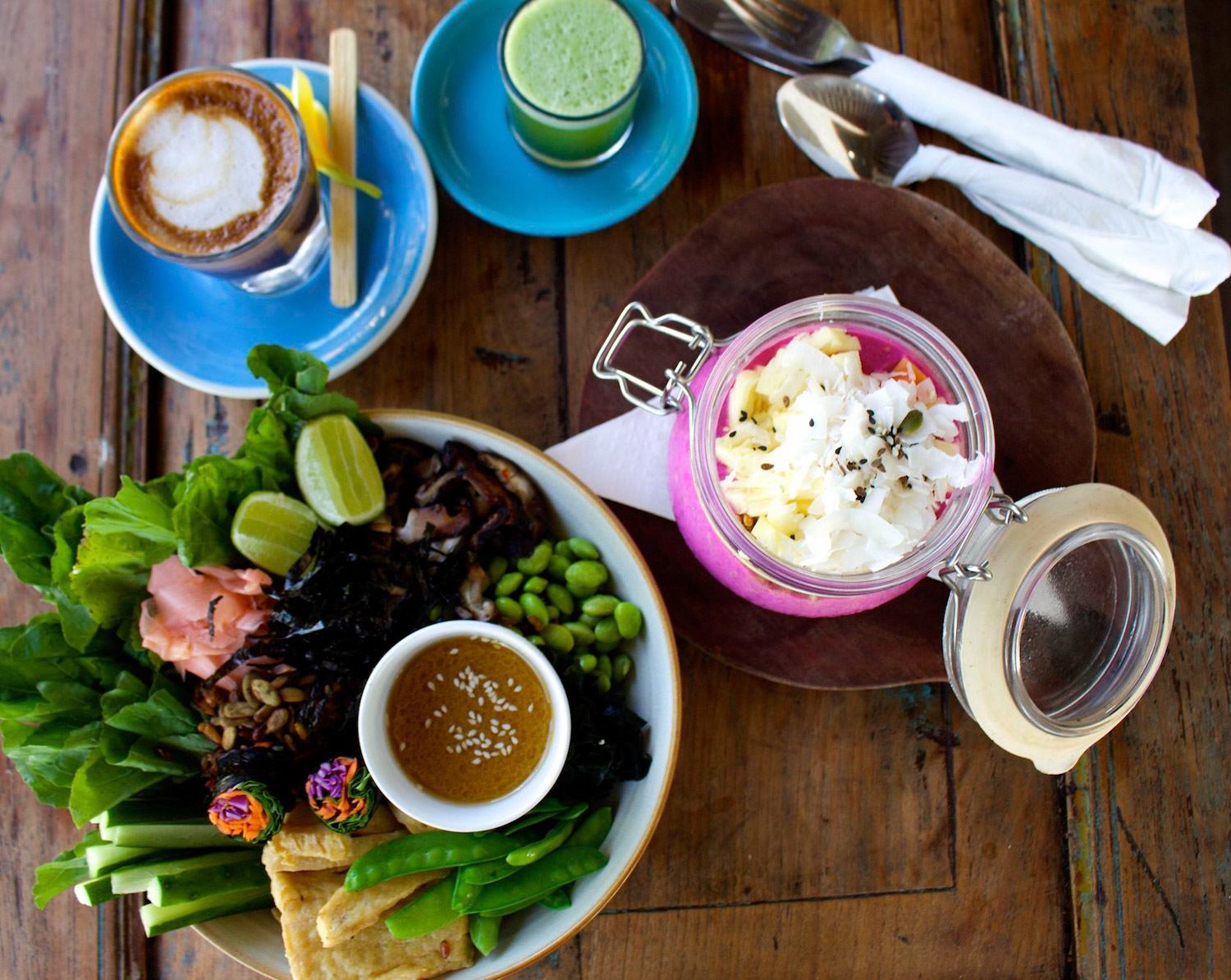 The Shady Shack in Canggu
The Shady Shack is a breezy, open-air cafe/restaurant with food which is just as healthy as it is delicious.  All-day breakfast, power bowls, vegan burgers and sharing plates make The Shady Shack an excellent choice no matter your level of hunger or food cravings.
Enjoy the food as well as the beautiful location!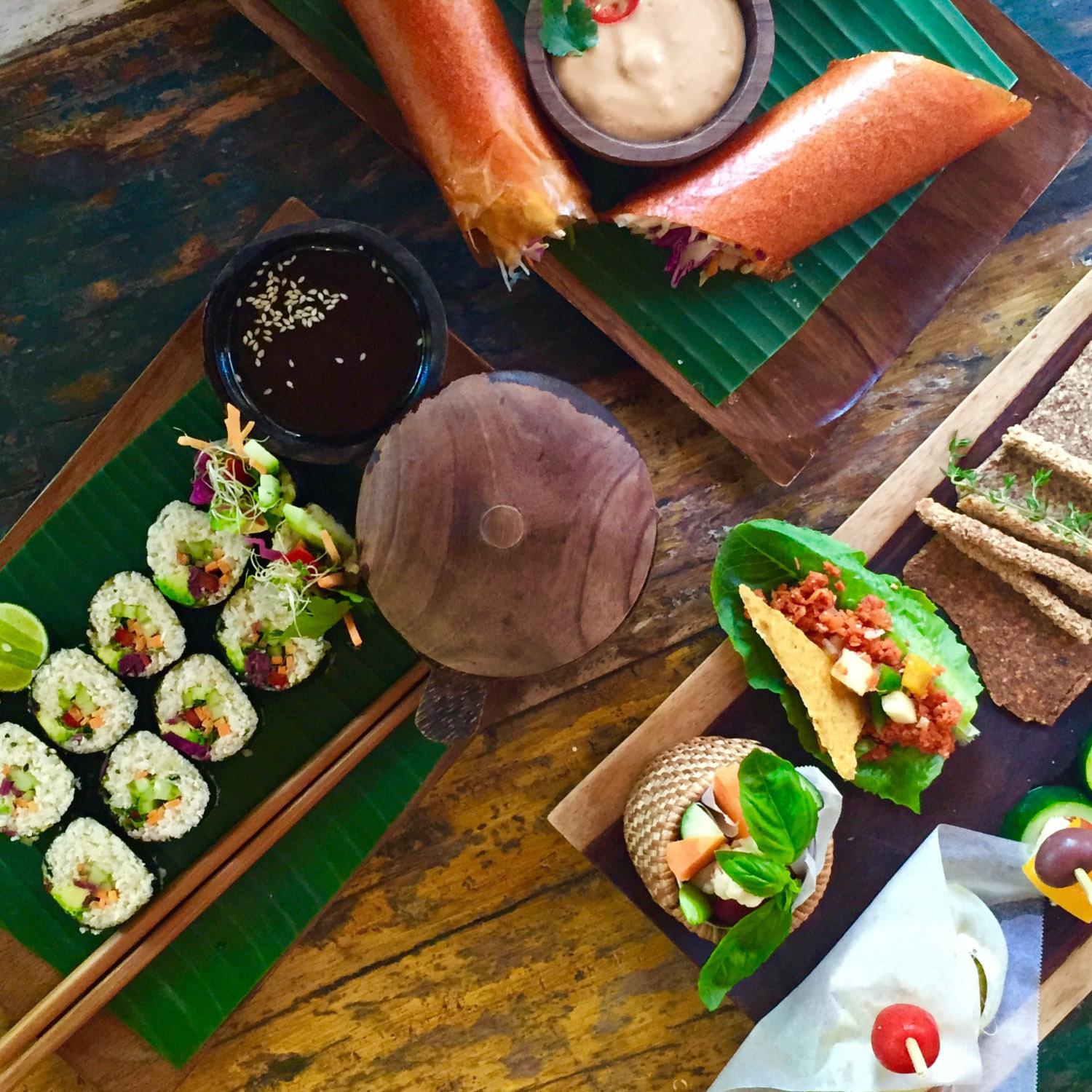 Alchemy in Ubud
Alchemy is one of the most well-known vegan eateries in Ubud and is the first 100% raw vegan restaurant in Bali. Alchemy is a gorgeous restaurant/cafe/shop, which features a giant make-your-own-salad bar and large fully raw menu.
Food options include items such as raw pizza, vegan sushi, miso soup, and vegan nachos. Alchemy also offers delicious sweet treats, such as raw vegan cheesecake and vegan chocolate truffles, as well as a variety of homemade beverages.

Honorable Mentions