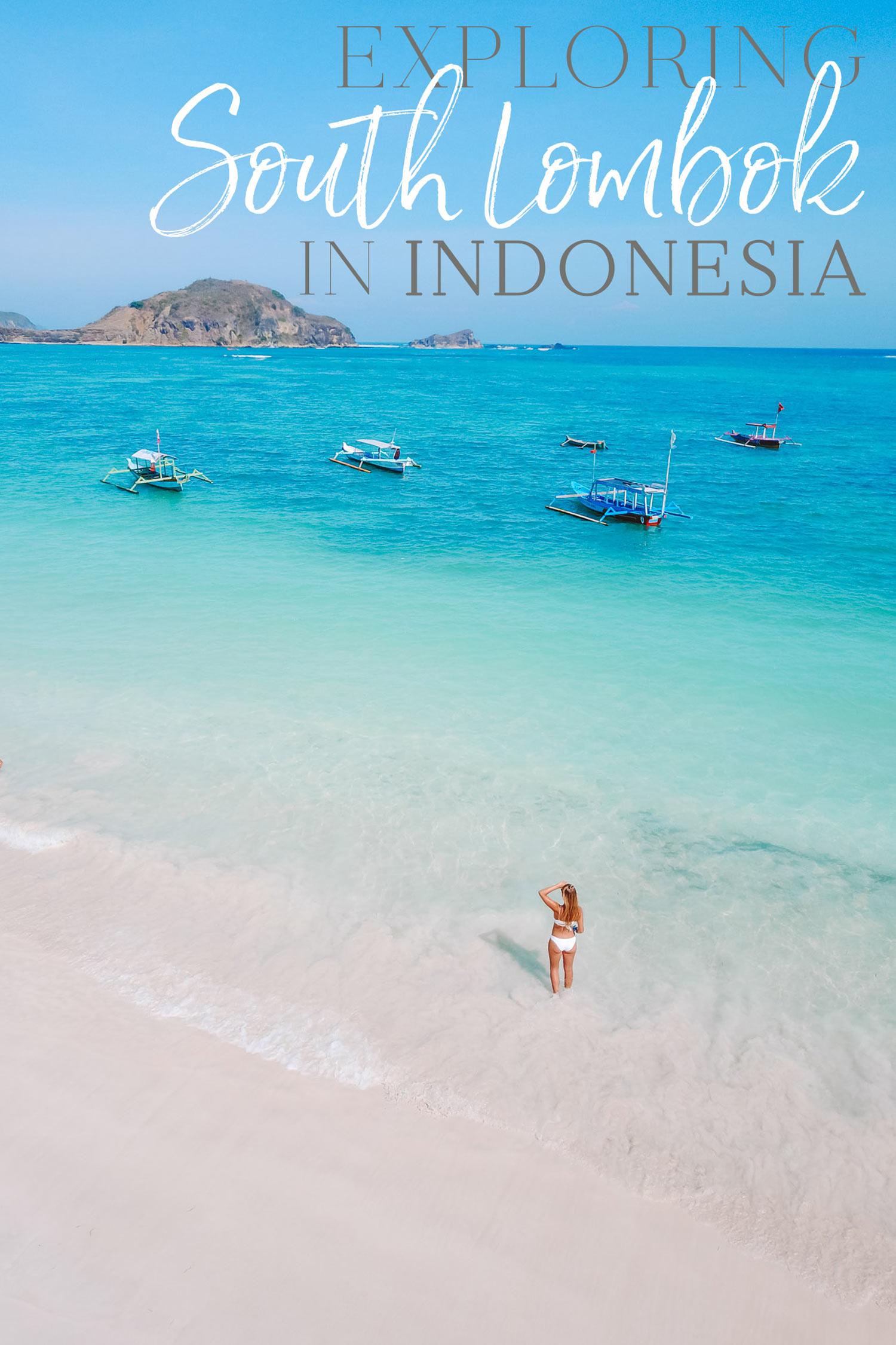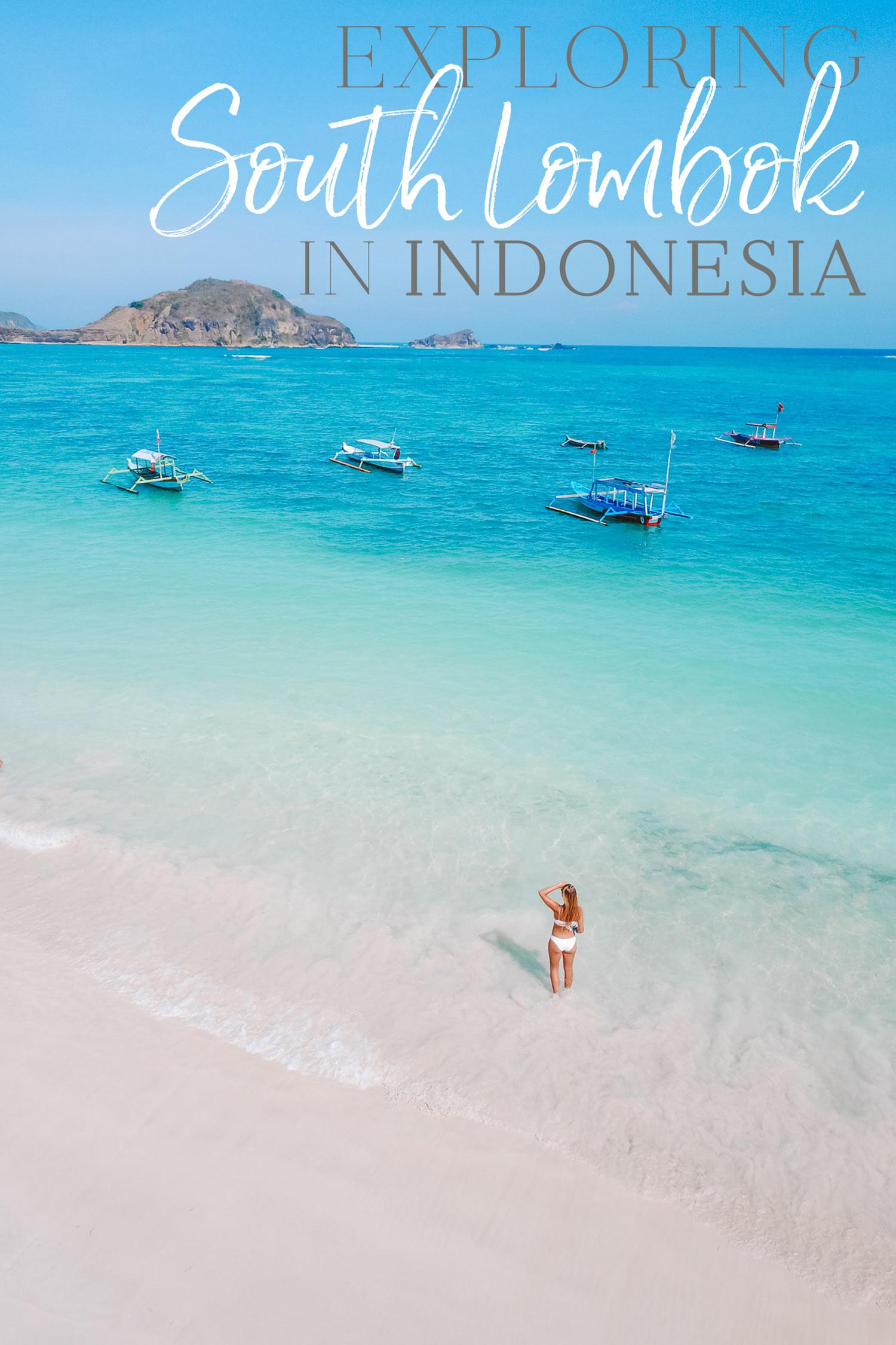 With panoramic views of the bay, there's a reason South Lombok will leave you speechless. Lombok is a small island off the East coast of Bali, in Indonesia. With blindingly white sand and crystal clear water, this tiny island is known for its dive sites and surfing.
Since the airport opened in 2011, the island has become more accessible than ever. Kuta, the main town off the southern coast of Lombok, has blossomed with new hotels, cafes, and restaurants, and has quickly become the perfect spot for your next vacation.
Here is my guide to exploring South Lombok in Indonesia!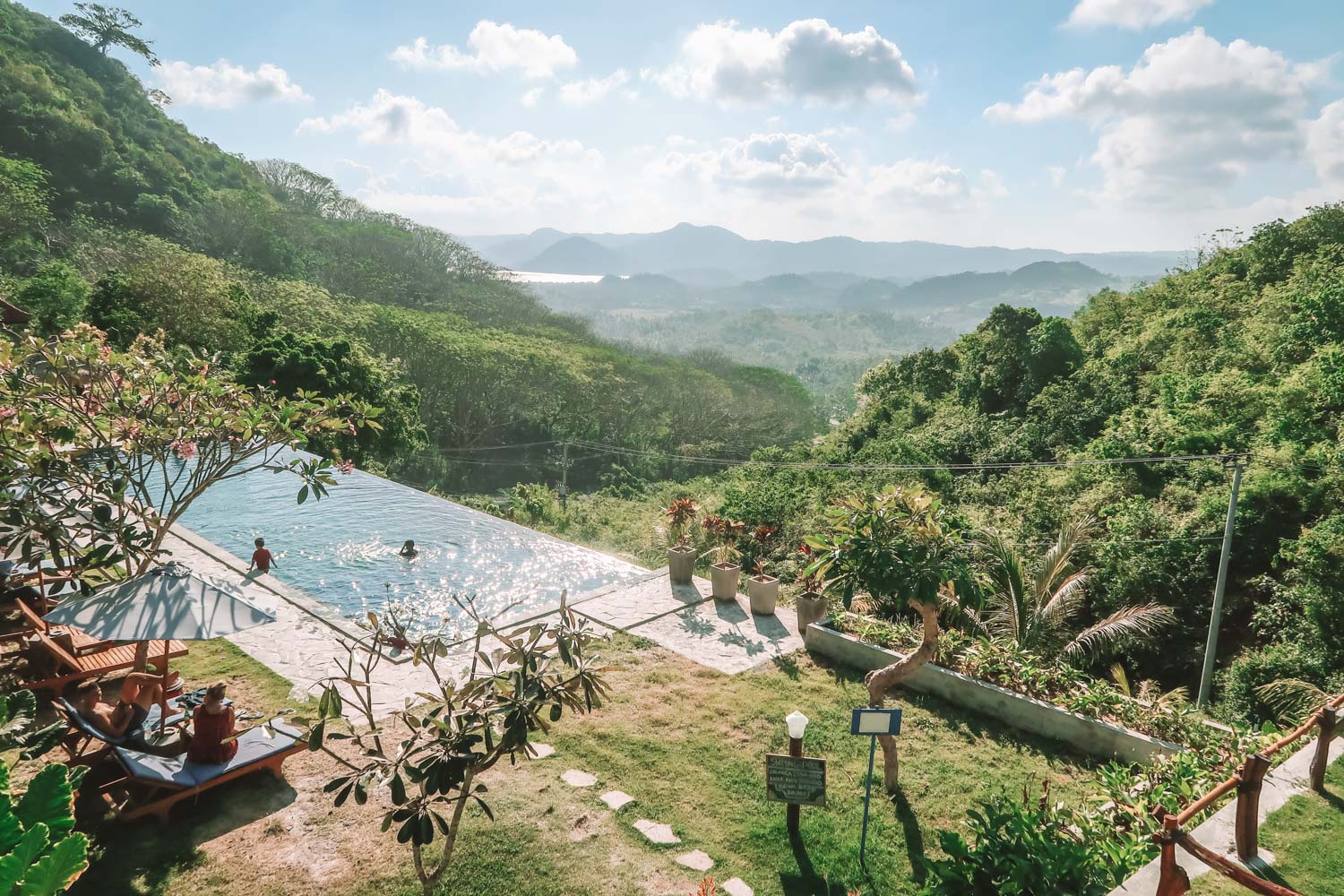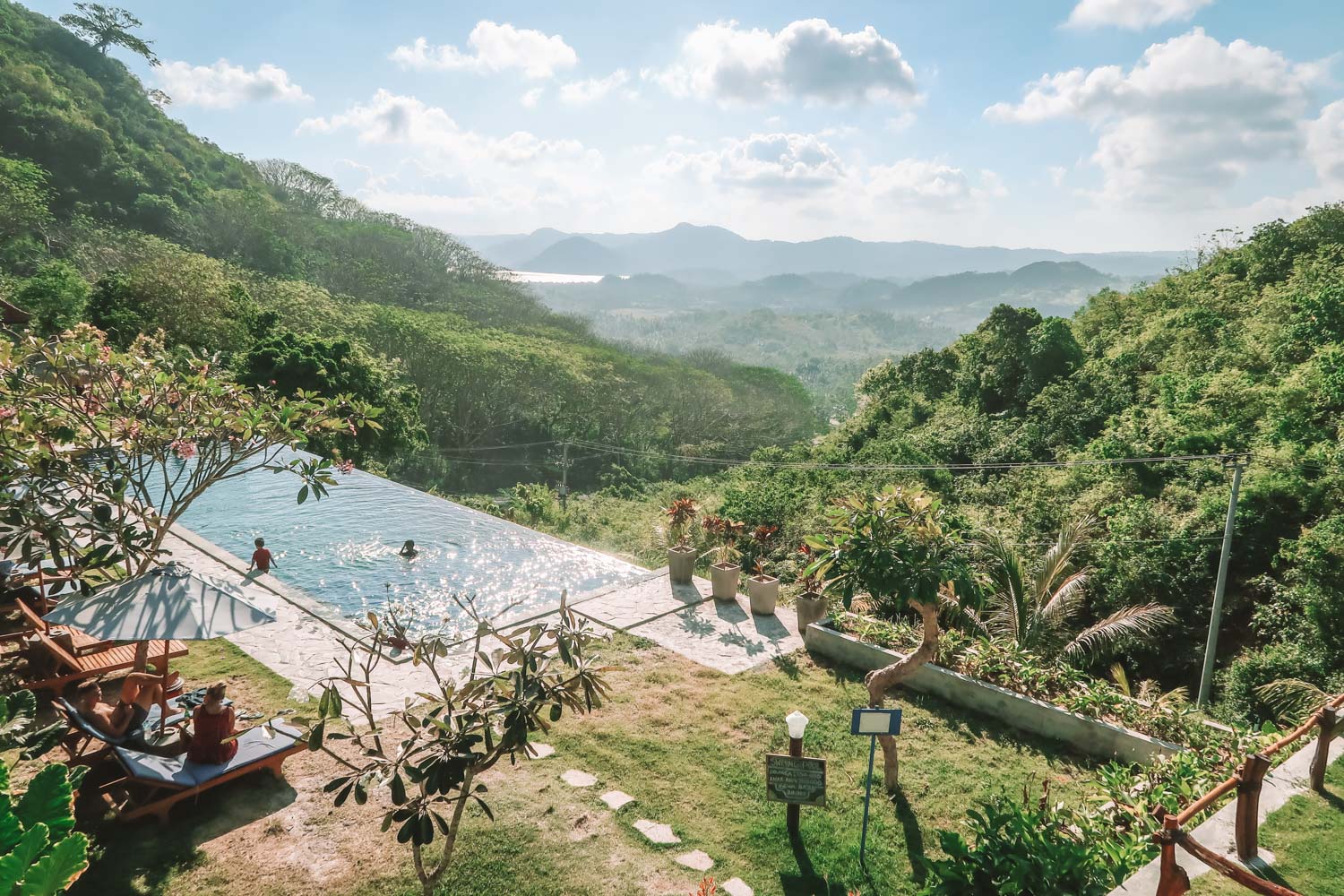 Where to Stay in Lombok
During my visit, I stayed in Kuta. It's neighbor, Bali, has a beach also named Kuta so don't get the two mixed up because they are very different.
In South Lombok, you'll find coffee shops, bungalows, endless amounts of Mediterranean food, and plenty of surfing. You'll also find a few lodging options to choose from.
Lamancha Homestay: Lamancha is only a 4-minute walk from the beach and contains ten rooms filled with colorful tiles and tapestries. Each room has a terrace with garden views, and you can enjoy an a la carte or halal breakfast while you enjoy the warm air.
Bombora Bungalows: The rooms are in fact bungalows, and the Bombora Bungalows offer many amenities such as free wifi, housekeeping, balconies, and a gorgeous pool that you can spend your days in. The best part is that rooms start at $24 a night.
Surfer's Inn: Surfer's Inn was built following the local architectural style with a lot of colors. There are 25 rooms, a swimming pool, a bar, and a restaurant. Plus the rooms start at only USD $14 a night, and is also close to the beach.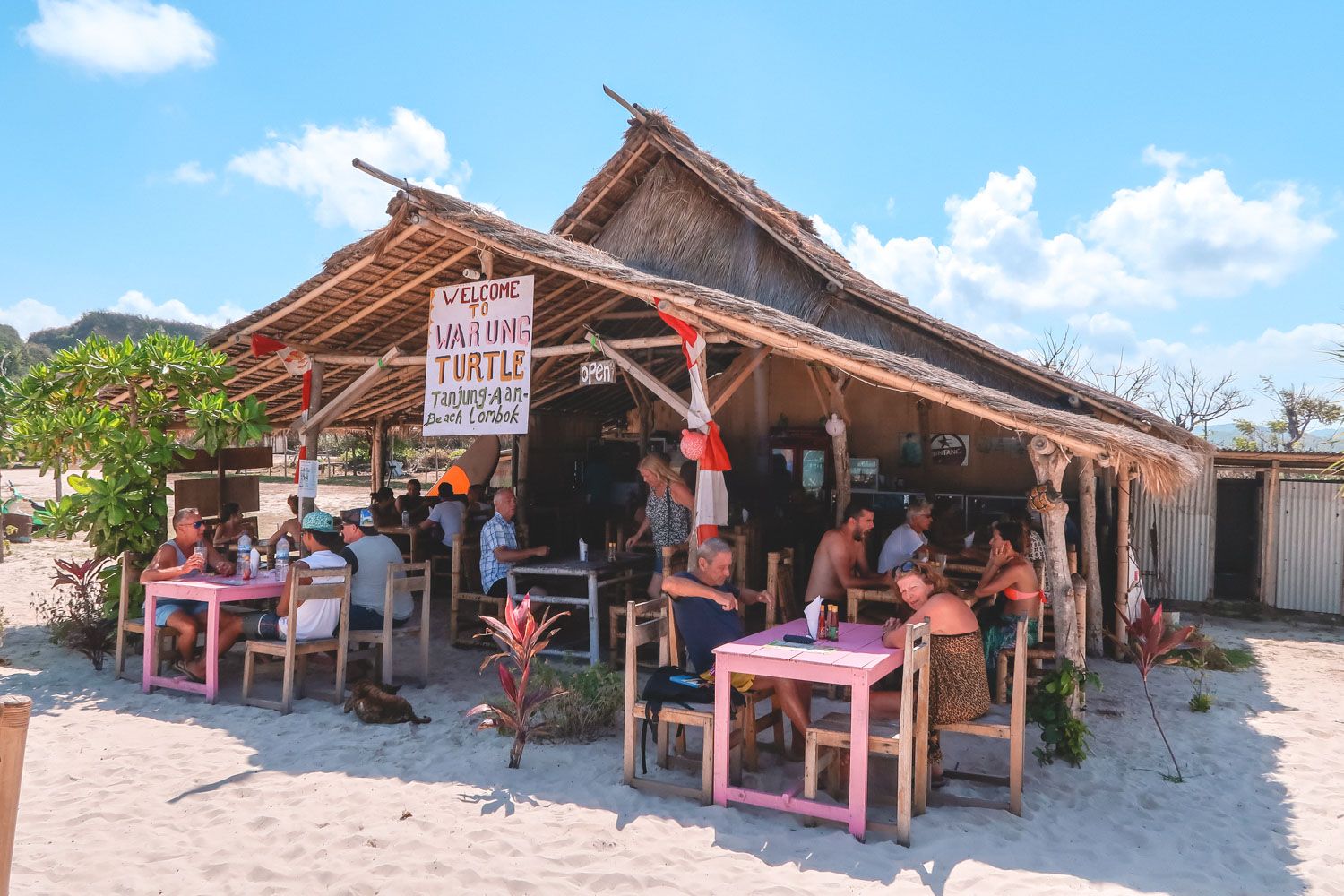 Doyok Homestay: The minute you fly into Lombok International Airport, Doyok Homestay offers direct transportation, making your trip extremely easy. The rooms include a terrace, a seating area, and gorgeous tile or marble flooring.
You'll also be able to enjoy pancakes while looking out at the beach. Doesn't get much better than that!
Pipes Hostel: Pipes Hostel is Kuta Lombok's first hostel and is extremely popular. There are four different types of rooms including an 8-bed mixed dorm, a 7-bed mixed dorm, and a 12-bed mixed dorm.
It is quiet, laid back and is situated near some great surfing spots. There's also a swimming pool and a skate park on the property.
Same Same Bungalows: The Same Same Bungalows will have you feeling like Lombok is your home in no time. There is free breakfast every morning and a garden to spend your days in. They also set up tours and surf lessons around the island for you.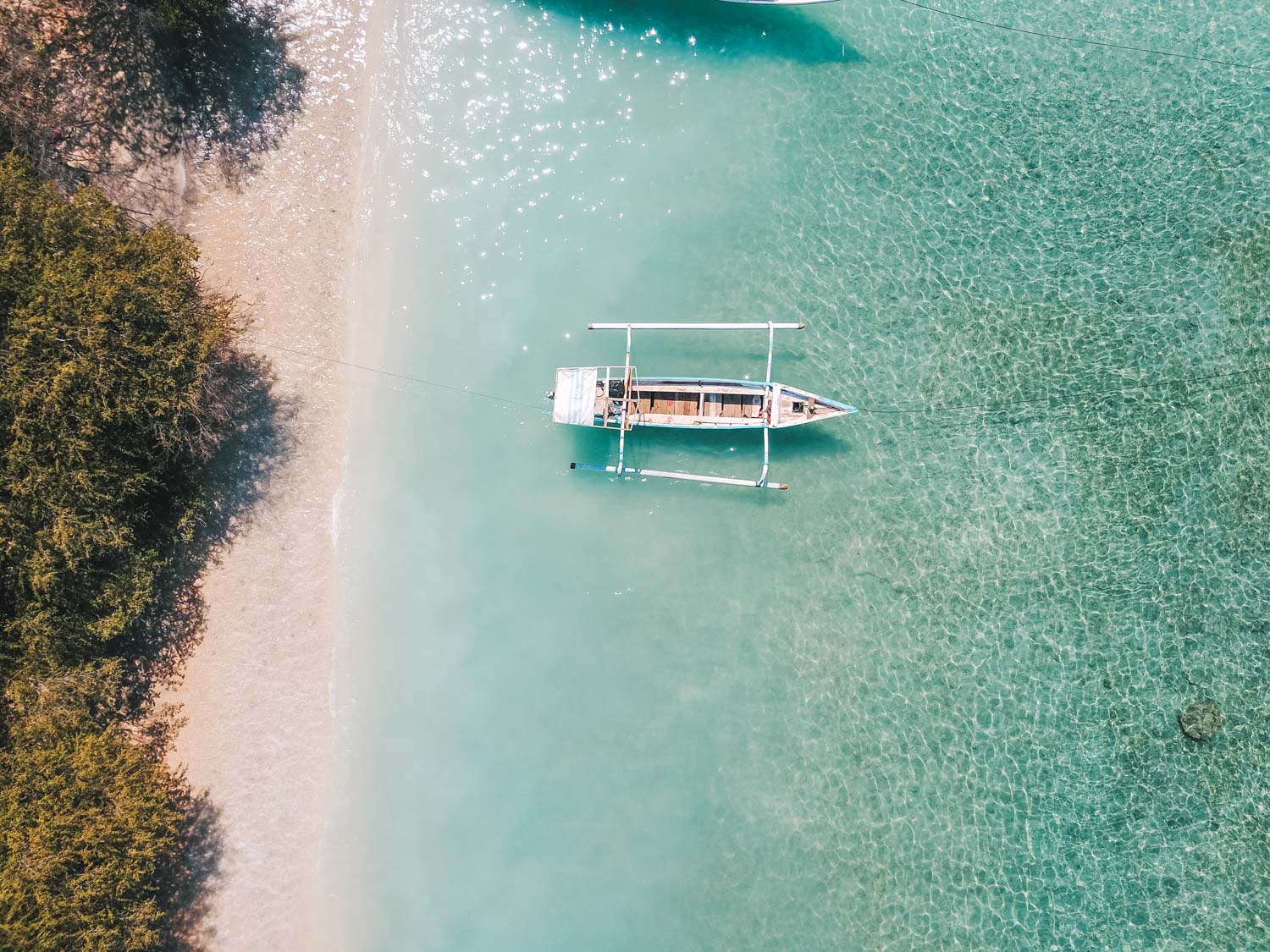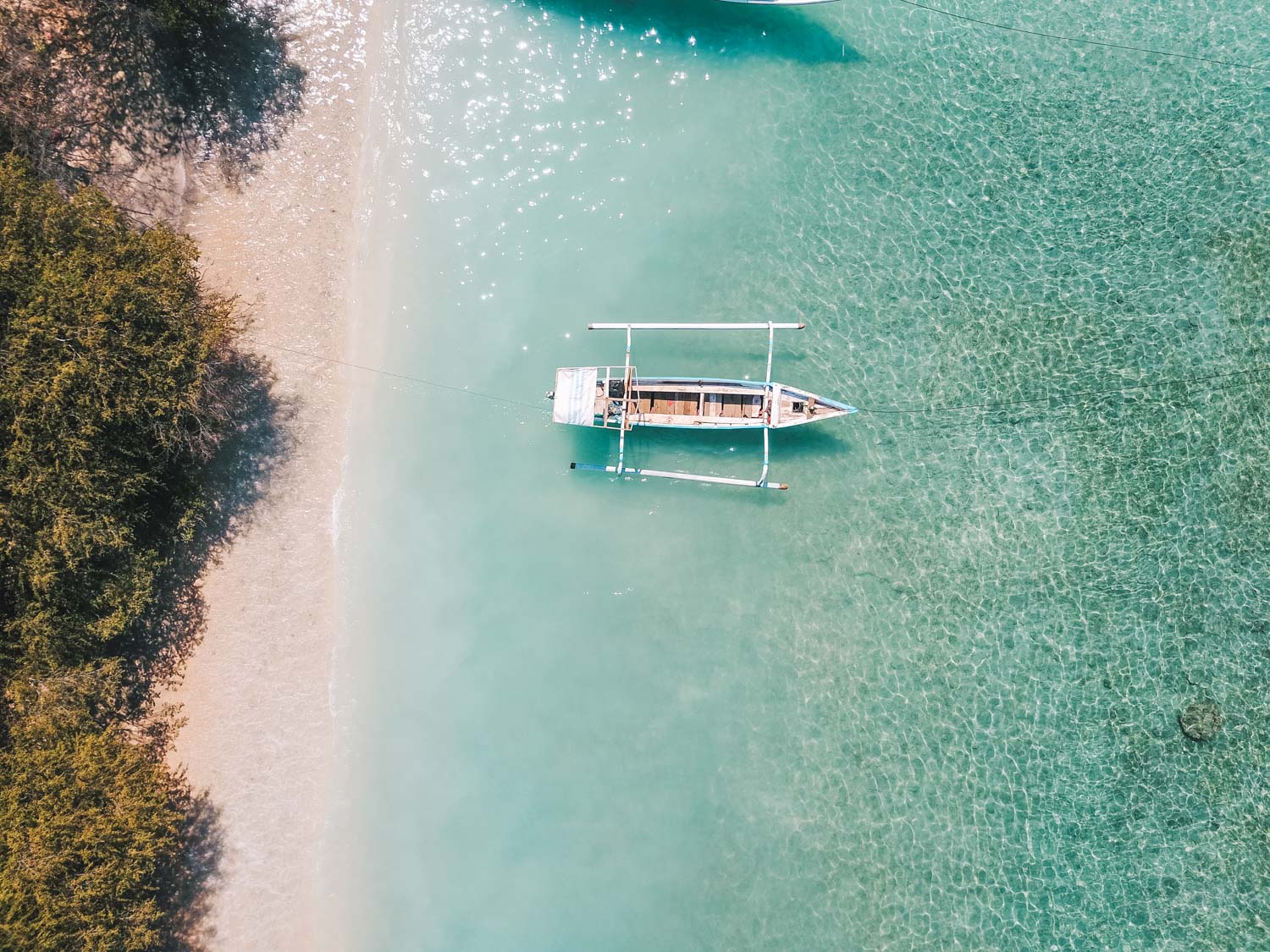 How to Get Around Lombok
When in Lombok, you'll absolutely want to rent a motorbike. It's a necessity! Luckily there are motorbike rentals all over the island. If you're staying at Same Same, they offer some. If not, there are also many bike rental spots all over.
However, do your research before renting. There have been some scams reported before!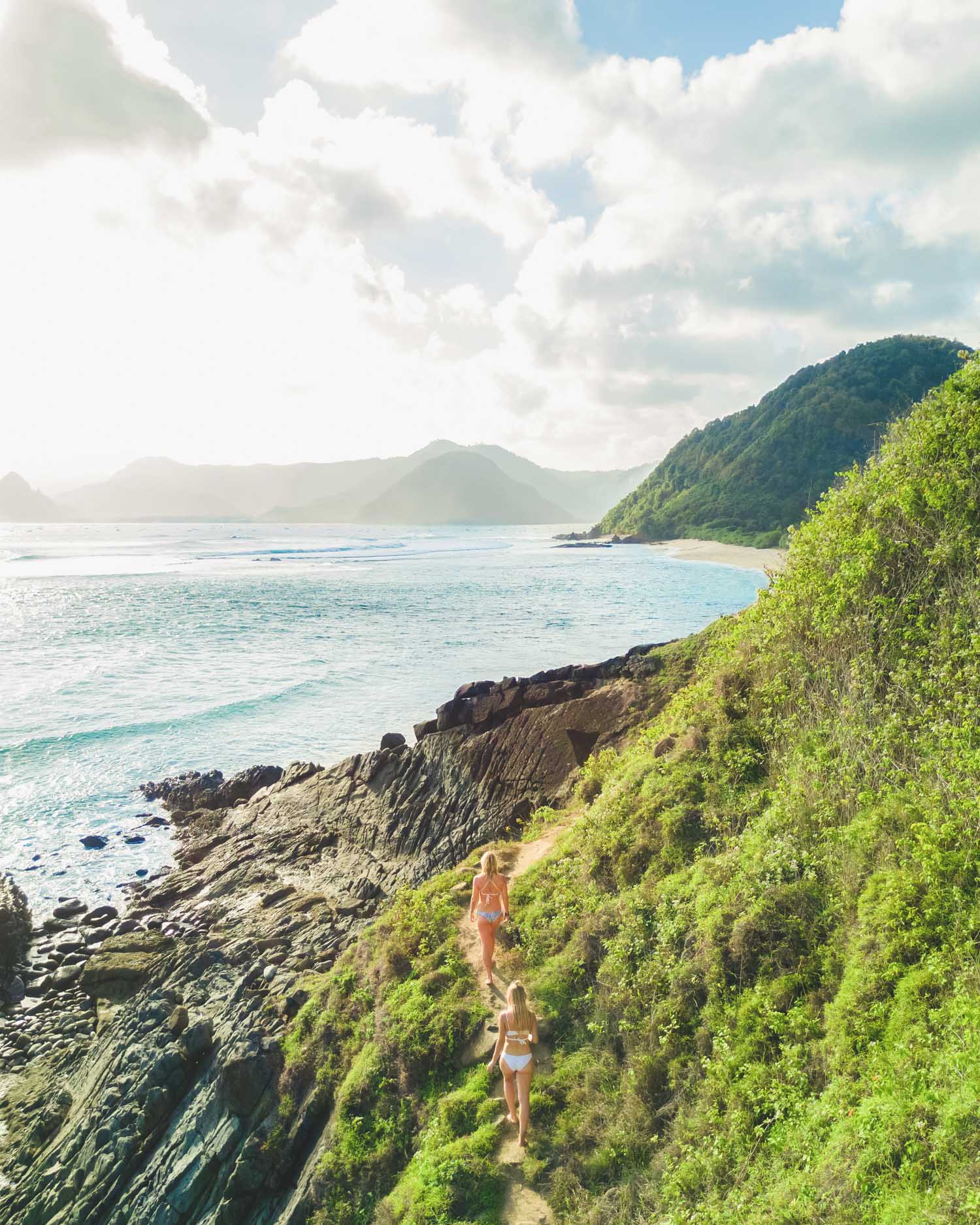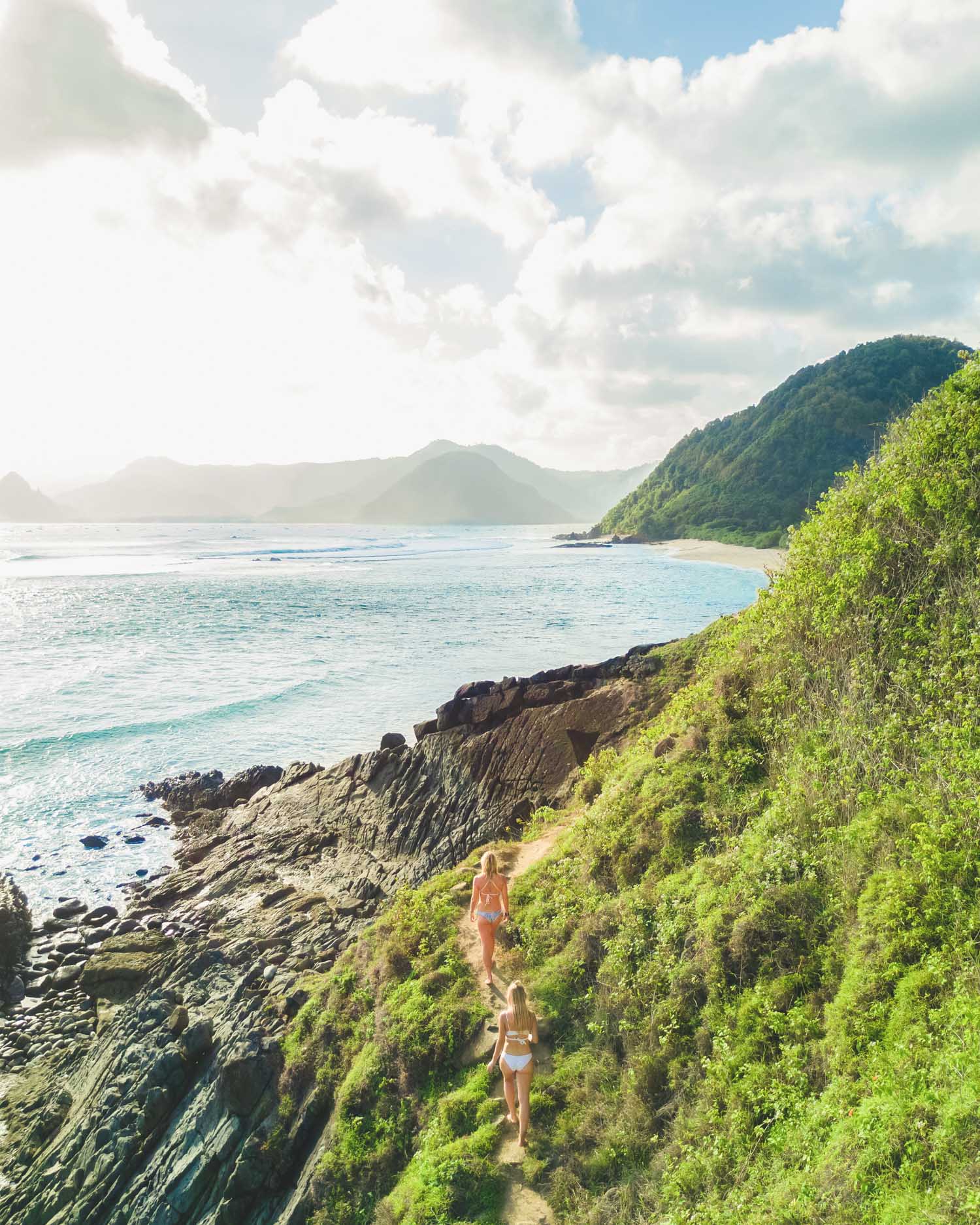 Where to Explore in South Lombok
Let's be honest, visiting South Lombok is all about visiting the beaches. Here are some of my favorites!
Tanjung Aan: This is one of my absolute favorite beaches in Lombok. Located 20 minutes east of Kuta, you'll find two bays made up of incredibly white sandy beaches. In between, there is a viewpoint of the two coves that offers a 360-degree view of both coves. It's one of the best spots to watch the sunset.
There are also a few warungs nearby that offer delicious food and drink. If you do purchase something, many of them offer lounge chairs and umbrellas that you can use on the beach for free.
And if you're in the mood for a snack, look for people selling mini pineapples. They're extremely sweet and juicy!
Kuta Beach: Kuta Beach has 7.2km of crystal clear coastline. It's the perfect place for beach activities like snorkeling, surfing, or sunbathing. There is a hill called Mandalika Hill that is the best spot to enjoy the scenery of the beach. In fact, the water is so clear, you can see a variety of underwater life.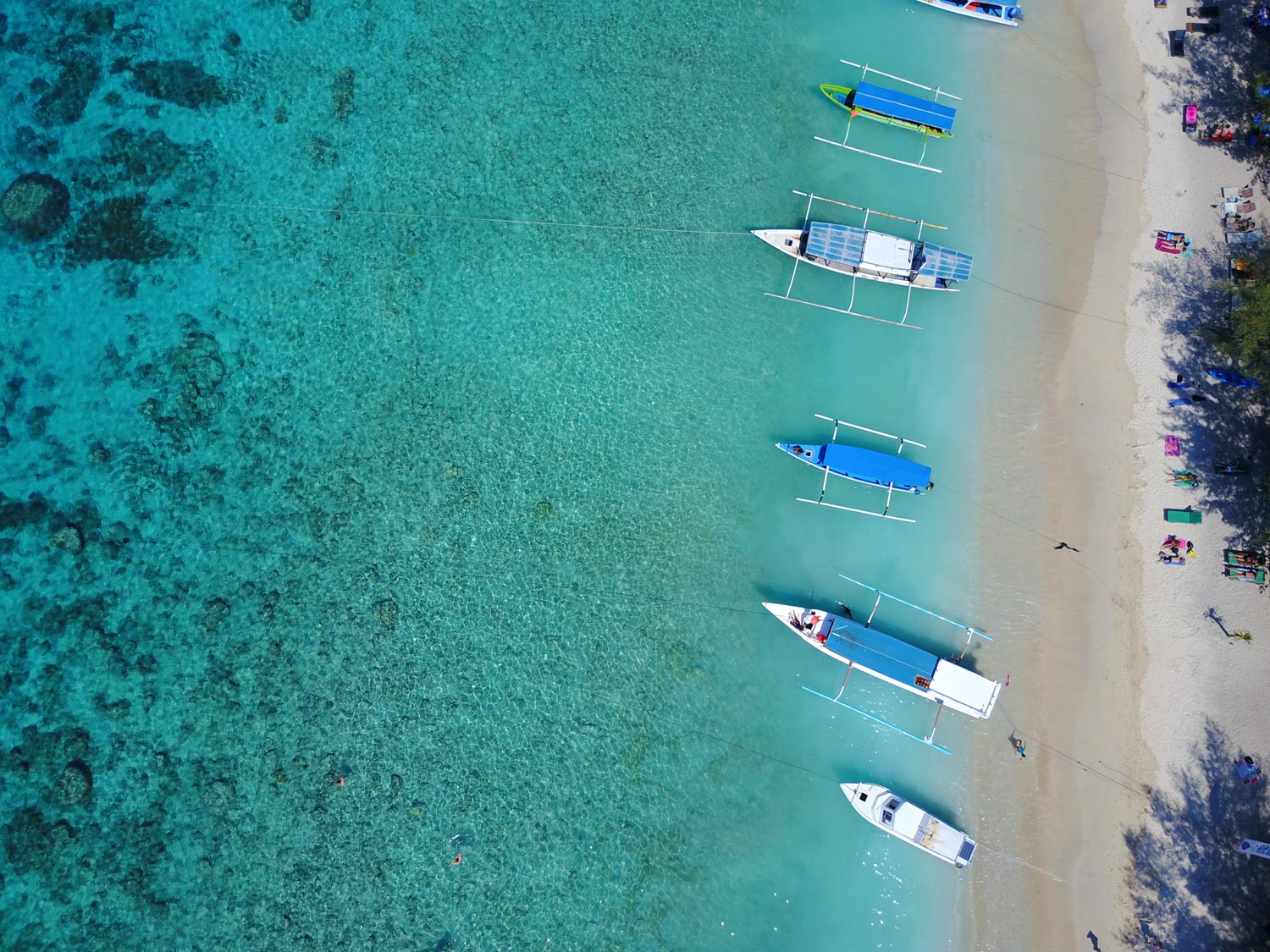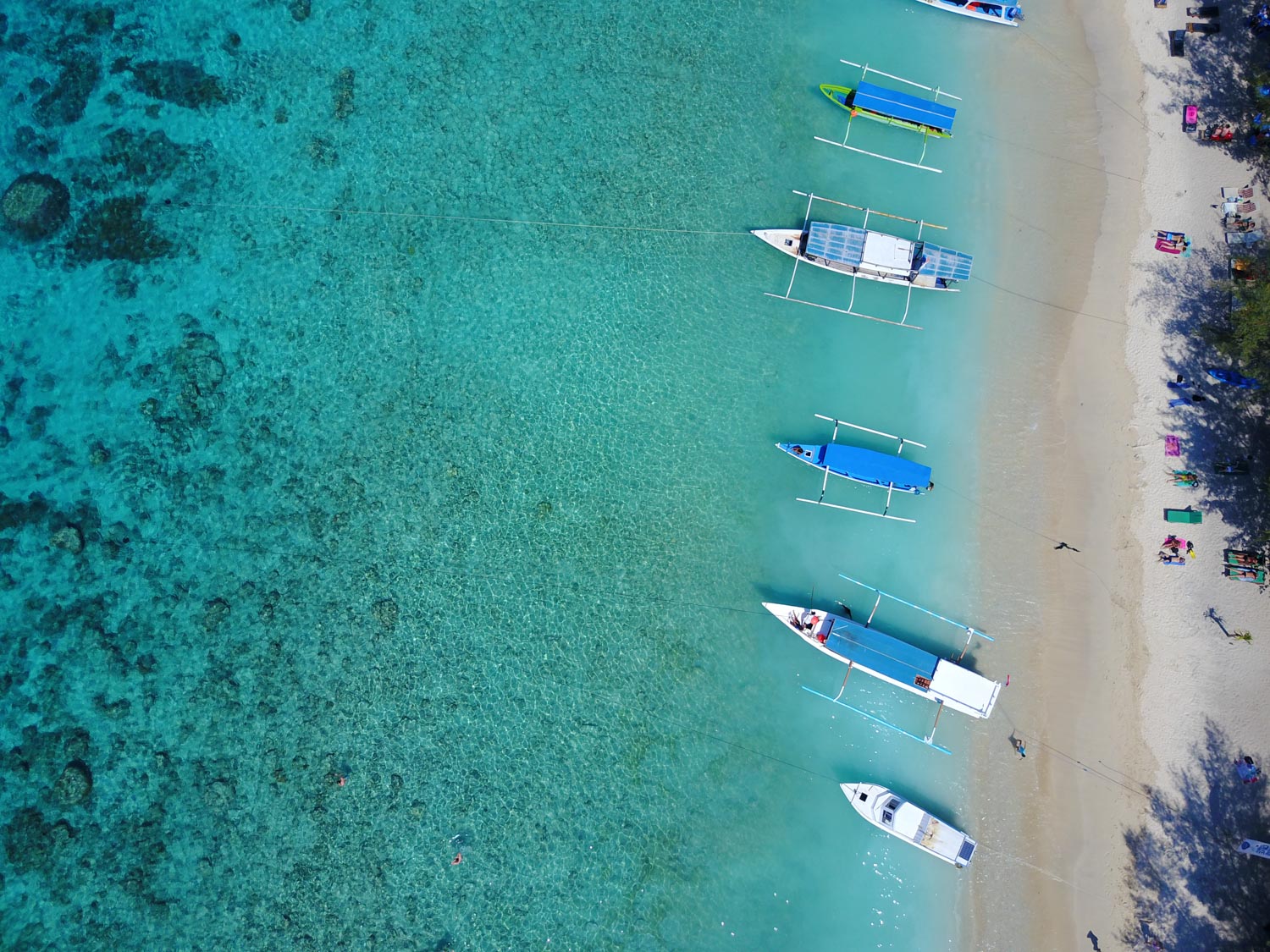 Mawi Beach: If you're an experienced surfer, Mawi Beach is the best place to catch some waves while you're visiting South Lombok. With the coral reefs, sharp rocks, and strong currents, the waves are fast making them a bit harder for beginners. There is no public transportation to the beach so you'll want to have your motorbike ready to go.
Selong Belanak Beach: Selong Belanak can be said as one of the most prestigious beaches on Lombok. It's extremely clean and well-kept. There are usually many fishing boats out on the water so it is recommended that if you're going to do any swimming or water sports, stay on the north side of the beach.
The waves are small and the water is sparkling clean making it the ideal place to spend a beach day and relax.

Lombok is such a fun little island to explore if you are traveling through the region! It is on the calmer side when coming from Bali, which makes it the perfect place for some true relaxation.