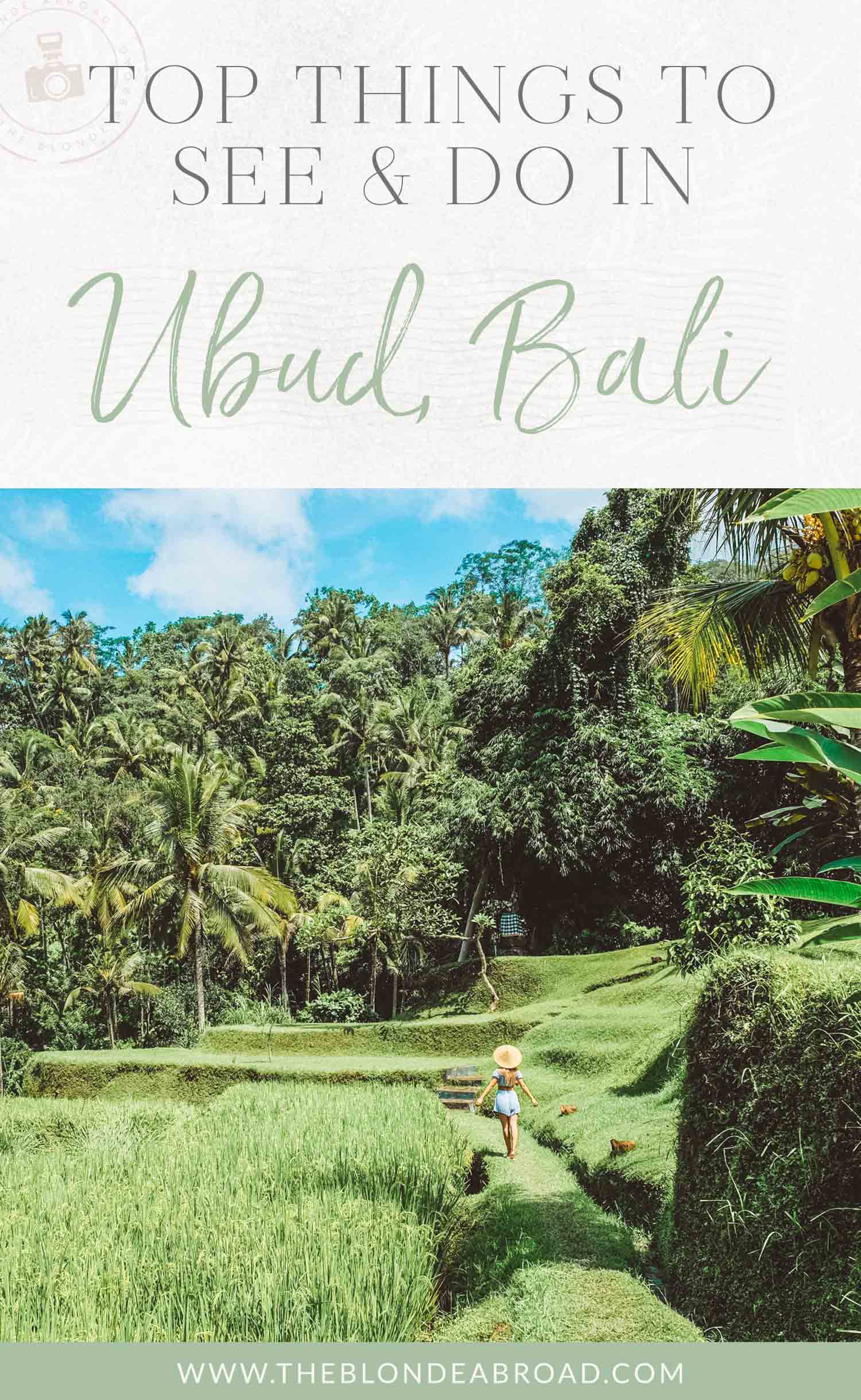 Updated: May 2020
Whether you are looking for a traditional Balinese experience or a relaxing getaway, Ubud is a dream destination for most people traveling in Bali.
Here's a list of the top things to see and do in Ubud!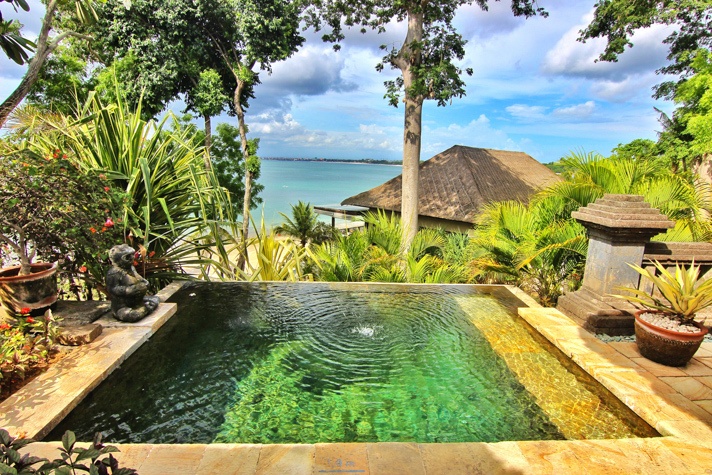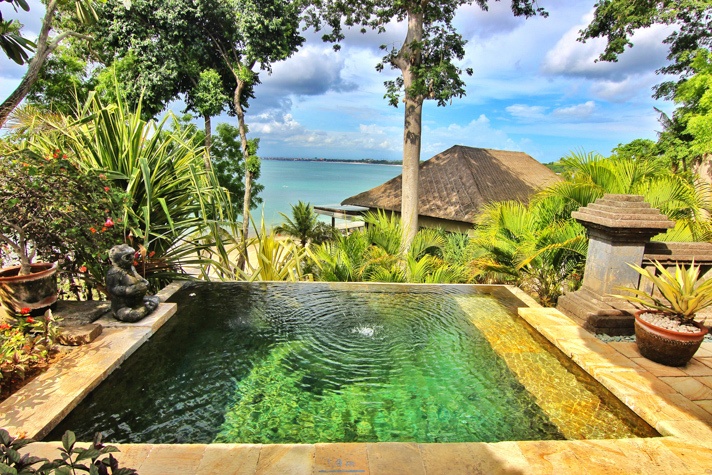 Where to Stay in Ubud
Villas are very common accommodation in Bali, and if you're planning on staying in Ubud I'd recommend finding a place near Monkey Forest Road. It's very central, and you will be able to walk everywhere you want to go!
Most private villas have beautiful pools, gardens, and offer a little slice of paradise!
Here are some of my favorite places:
The Kayon Resort: The perfect place to check-in to if you're looking for a luxurious Bali experience! Set amidst a garden featuring a pool and chapel, the Kayon Resort in Ubud features luxurious air-conditioned rooms that boast a beautiful terrace, marble bathrooms, and views over the historical Petanu River and jungle.
Sapodilla Ubud: Sapodilla Ubud is conveniently located within a 10-minute walk of Agung Rai Museum of Art and Wayang Kulit. This hotel features a restaurant, an outdoor pool, and concierge services!
Hostels: If you're traveling on a budget, there are lots of budget and hostel options in Ubud.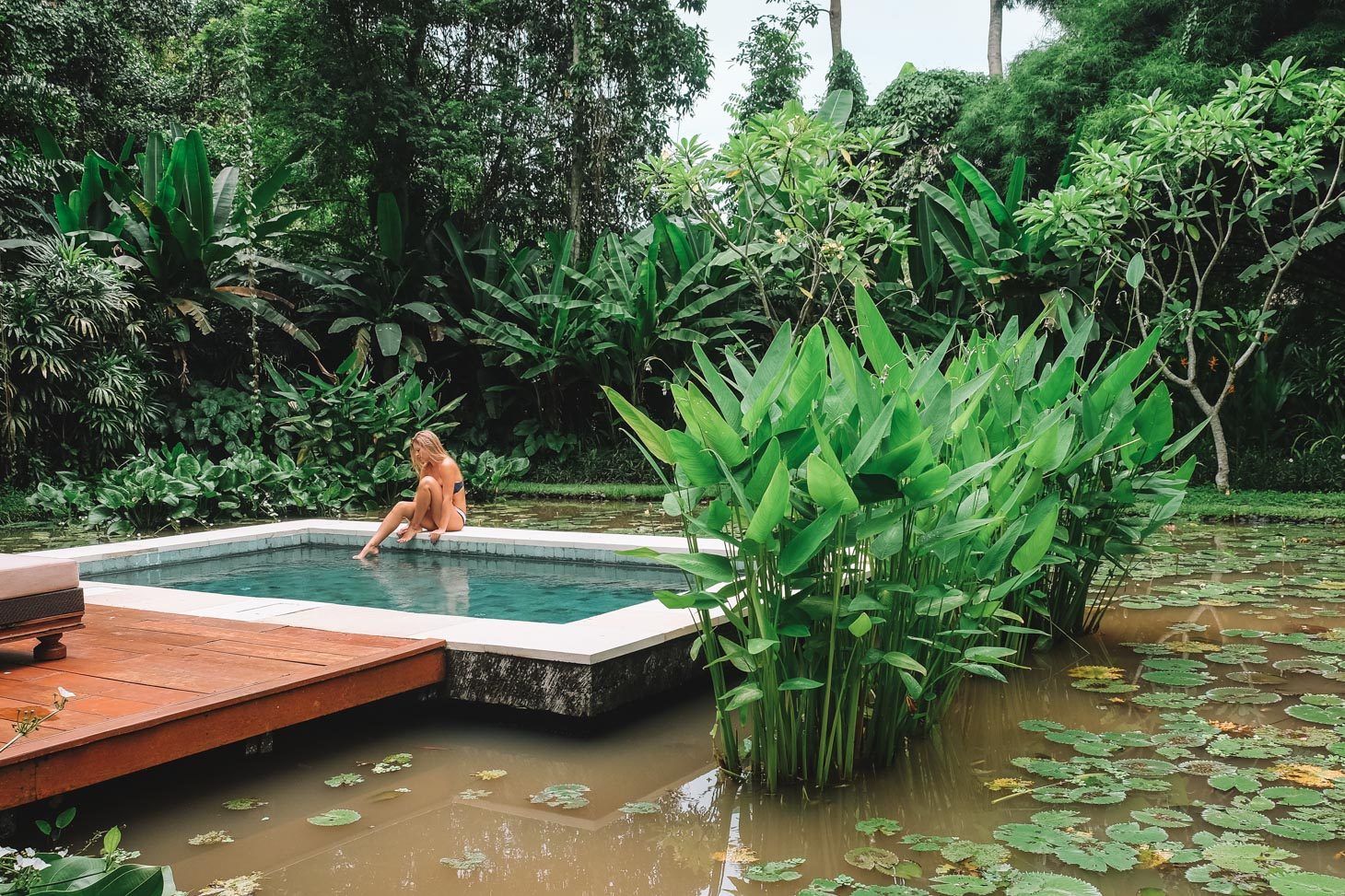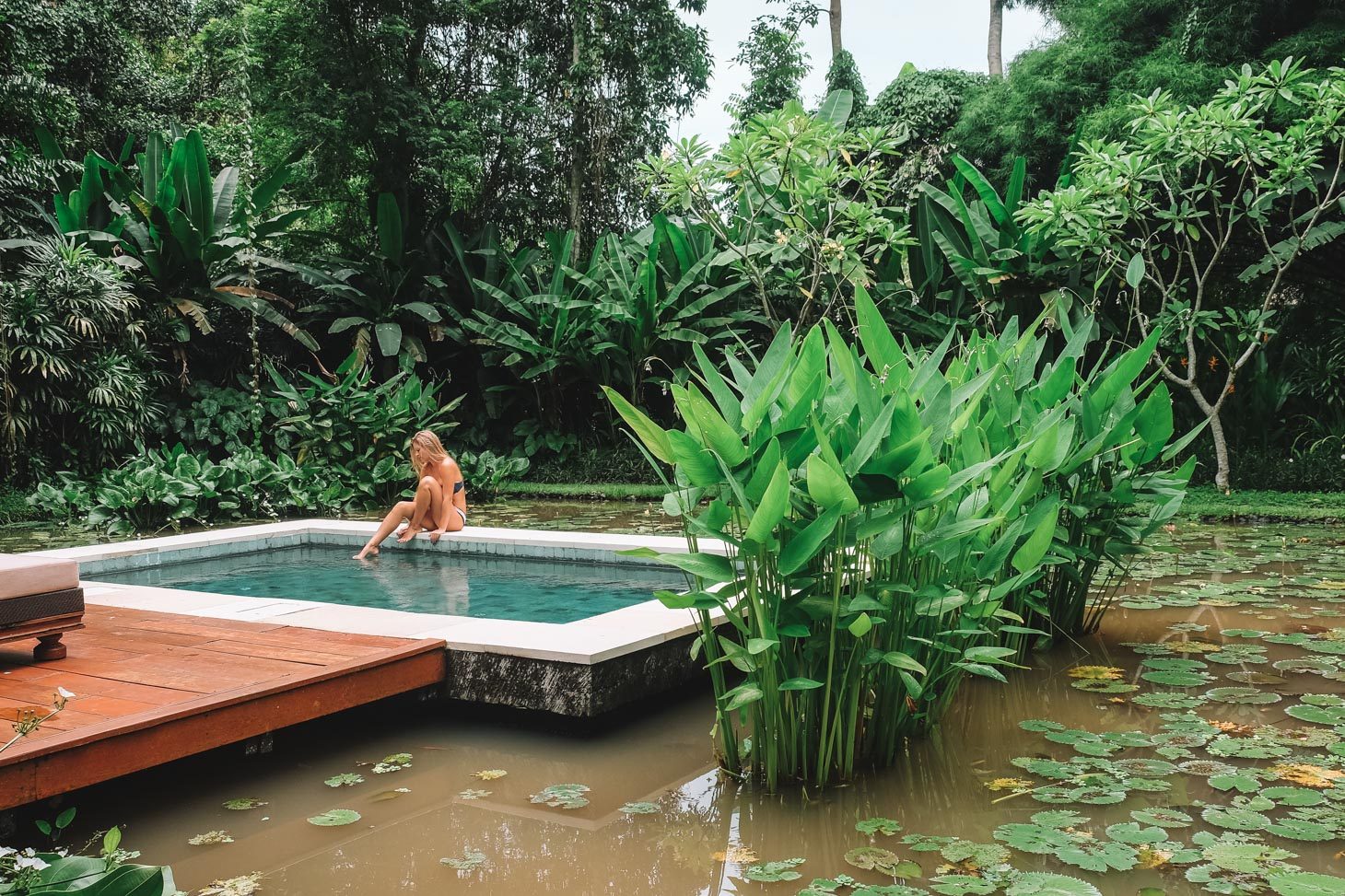 Get a Little Bit of Luxury
If you're looking for something more luxurious, or a resort property, I recommend the Four Seasons at Sayan. Just minutes from Ubud, this 'Garden of Eden' property sits right on the Ayung River.
The resort is truly a secret sanctuary far away from the hustle and bustle of everyday life. It is perfect for couples who are looking to relax and restore their energies under peaceful canopies. Pamper yourself with world-class massage, yoga, and meditation at this intimate resort!

Walk Through the Monkey Forest
Start your day off at the Ubud Monkey Forest. There's a small admission fee to walk through the forest and as soon as you get to the entrance you are greeted by TONS of monkeys. There are monkeys everywhere of all different sizes.
After my incident of getting attacked while climbing the Tiger Cave Temple in Krabi, Thailand, I was a bit hesitant to get friendly with the furry little guys this time.
Some of the bigger monkeys were wrestling and fighting right as we walked in, and we crept cautiously by. You can feed them little bananas, and they will jump all over you (even your head). But, be careful. There's still a risk that you could get bitten or scratched.
Helpful Tip:
Don't "trick" a monkey into thinking you have a banana, in order to get a picture with one. If they realize you don't have food, they will likely bite you! If you do get bitten, there are many clinics around that offer the rabies shot, so hurry on to one of those.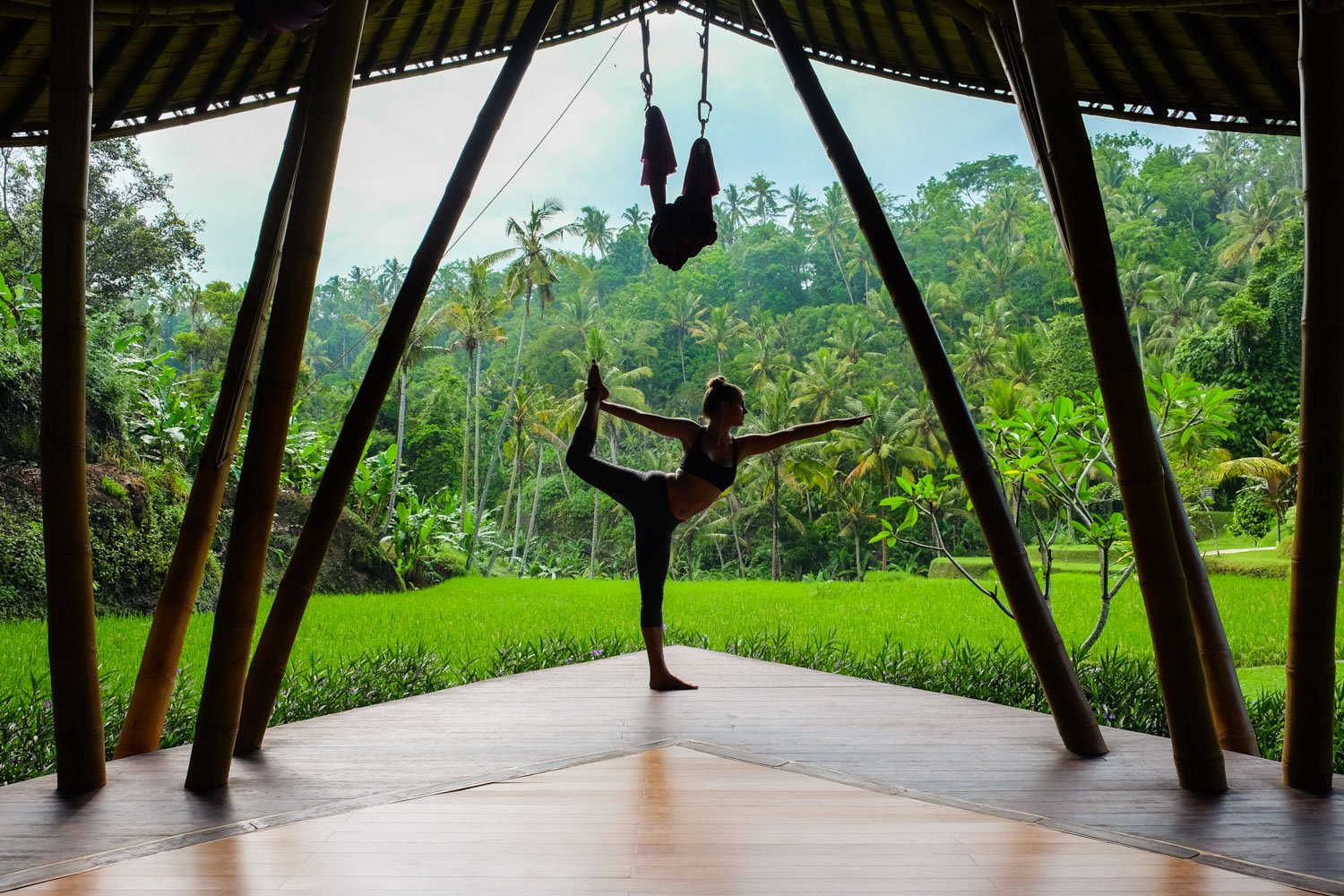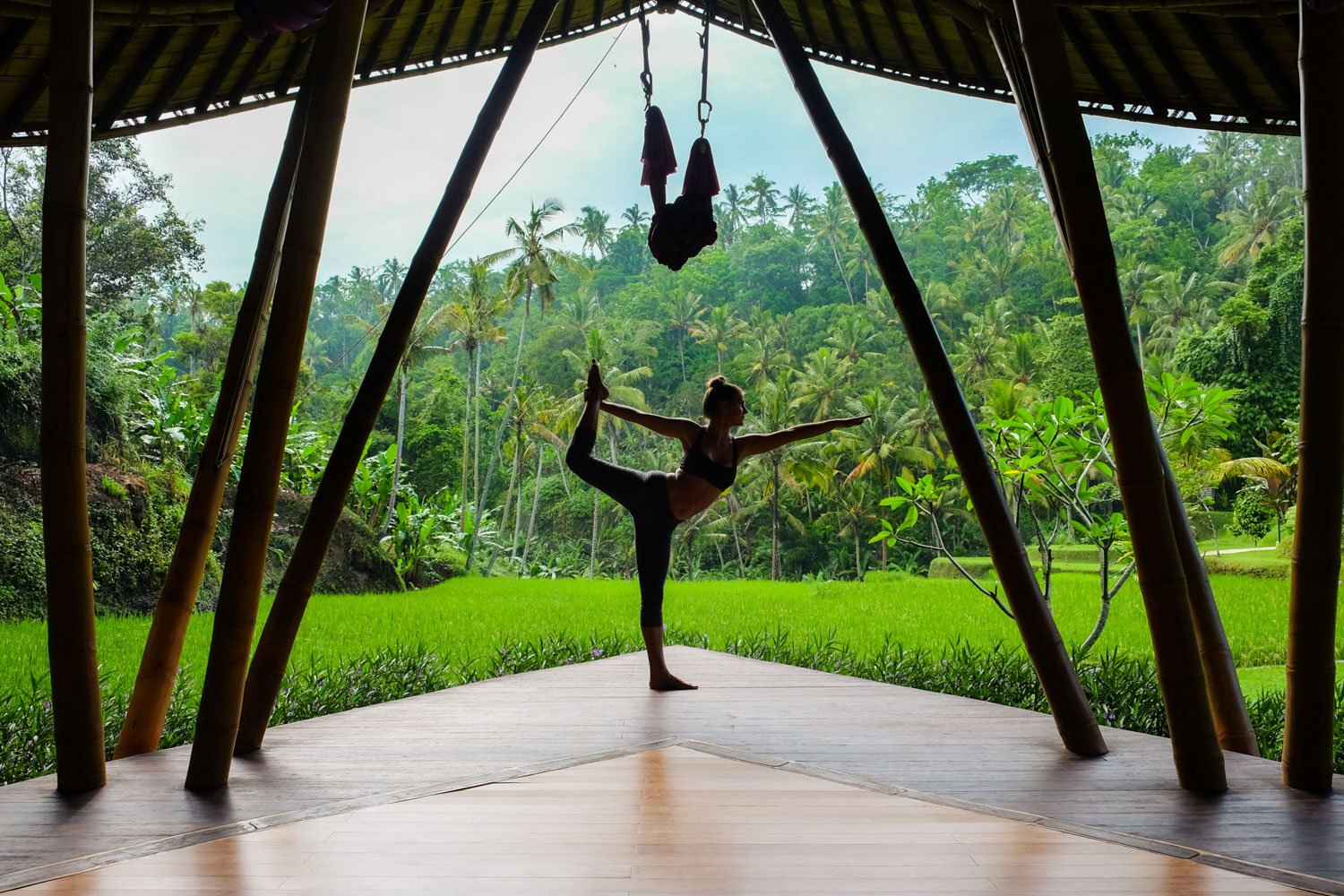 Practice Yoga
Also highly recommended in Ubud is The Yoga Barn, a place to stretch the body, clear the mind, and take in stunning scenery. The facility provides a large number of yoga classes (many of which are free) in styles such as Iyengar, Hatha, Vinyasa Flow, Pranayama, Power, and Yin.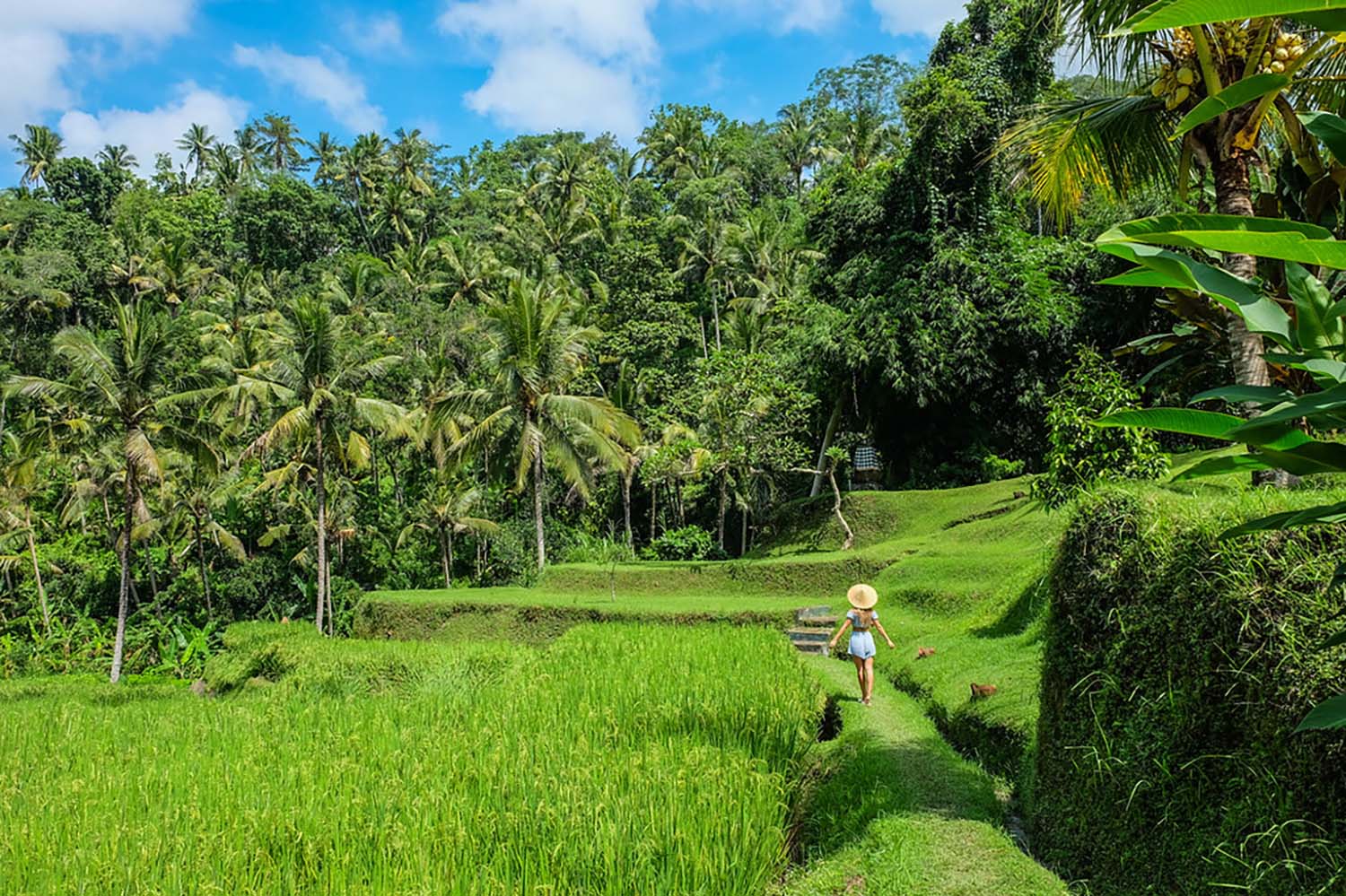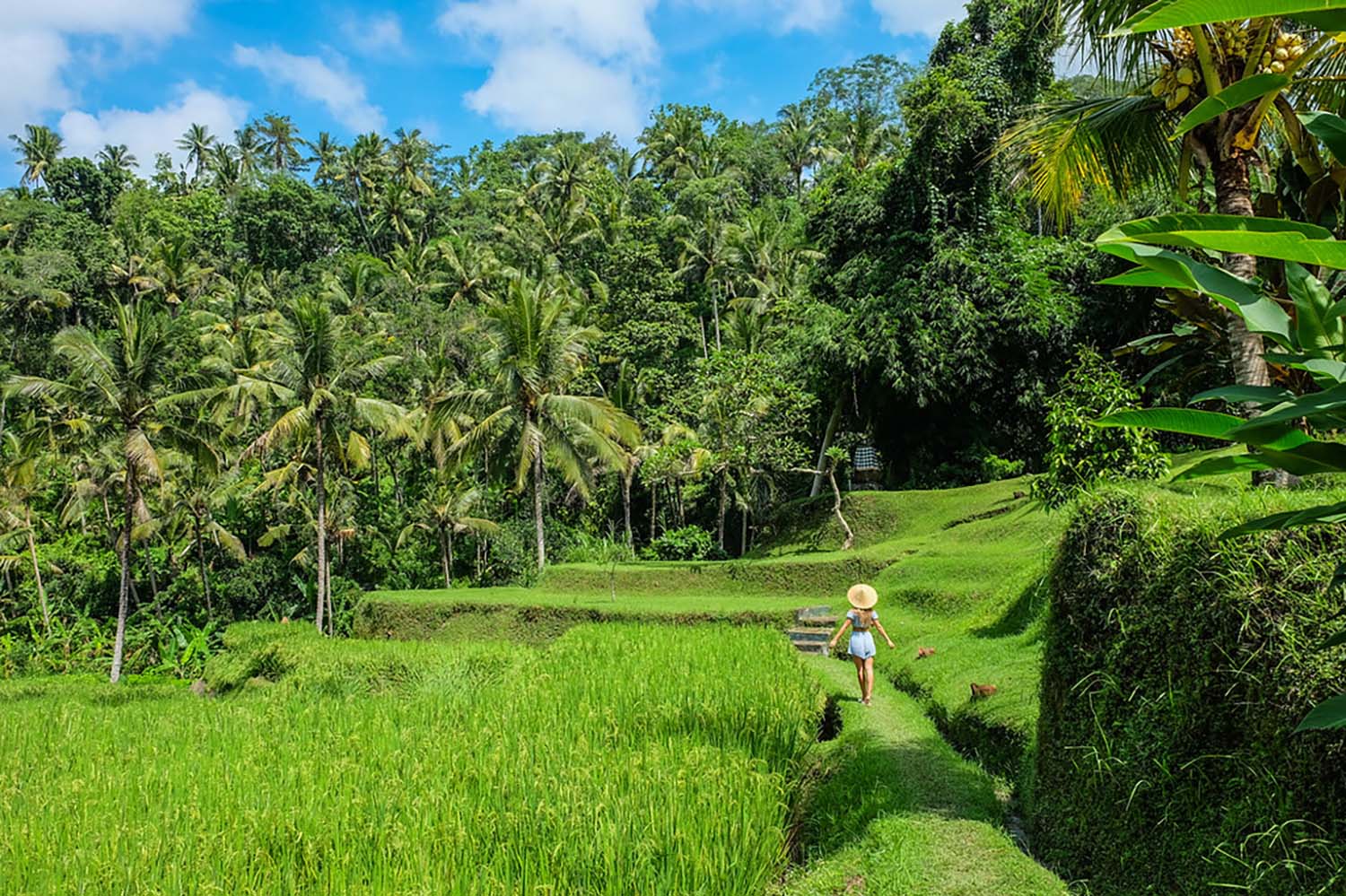 Explore the Rice Fields in Ubud
Take an afternoon to lose yourself around Ubud and wander through the small pathways around town. You never know what you'll discover!
At Four Seasons Sayan, you can actually experience Bali's beauty and tradition firsthand by spending a day in the life of a local farmer. You start your journey wandering through rice fields and jungle paths along the banks of the Ayung River.
Then, enjoy a picnic breakfast in a rice field pavilion, help local farmers plant rice, and end the day with a traditional bathing ritual and a soothing Balinese massage. Such an awesome experience!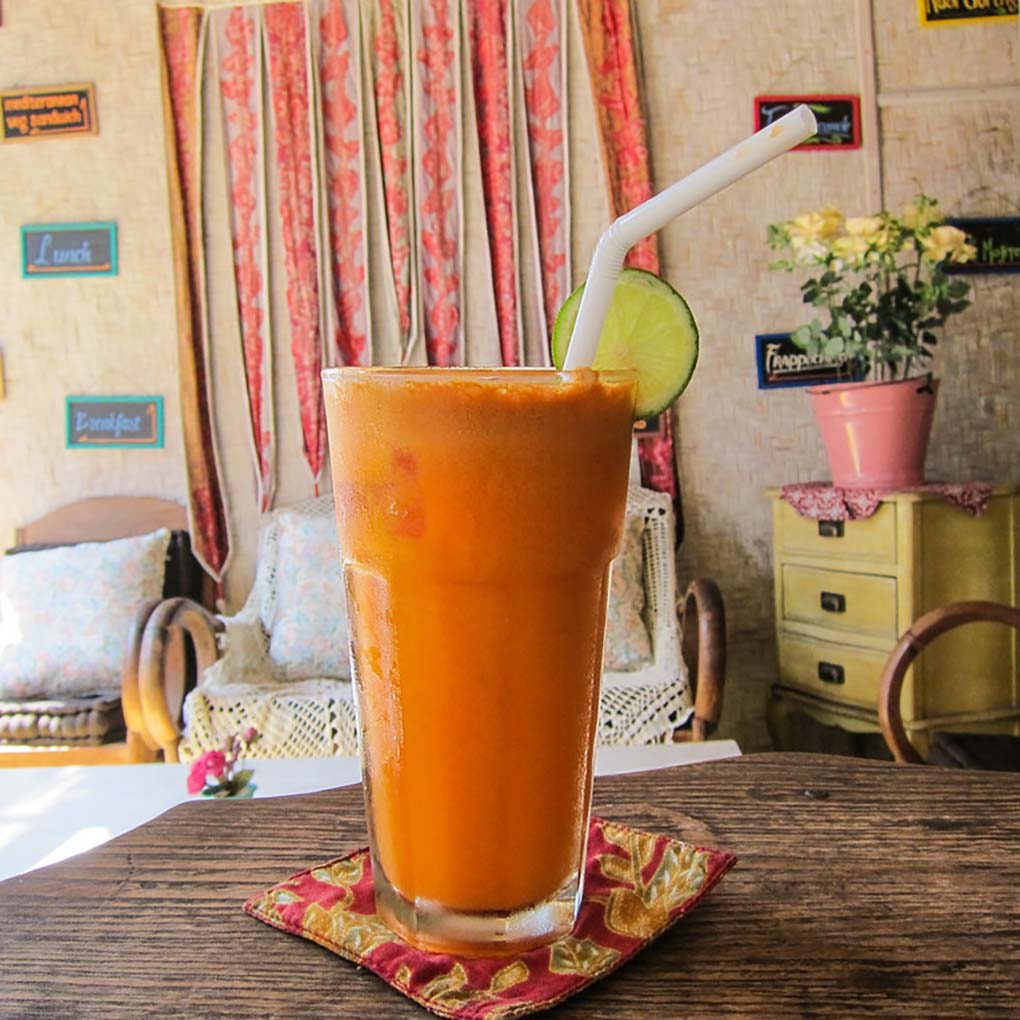 Cozy Up at a Cafe
The breakfast game in Bali is real strong. So try a few different cafes while you're in Ubud.
Relax with fresh juice or a light meal at the shabby chic Art Kafe. The location is conveniently located near the Ubud Market and Monkey Forest, so stop in to recharge the batteries while you're out exploring.

Visit Pura Tama Saraswati
This beautiful temple located in the center of Ubud and honors Saraswati, the Goddess of knowledge, literature, and art. Pura Taman Saraswati is surrounded by a tranquil water garden filled with countless lotus flowers (and most recently, a Starbucks…).

Shop at the Ubud Markets
Browse the trinkets and Balinese products at the Ubud markets. The items at the Ubud Market are more expensive than other destinations in Southeast Asia, but still cheap.
There's always room to haggle! I've found that many vendors love to start at 150,000 IDR on most clothing items, which means you can probably get down to 50,000 IDR.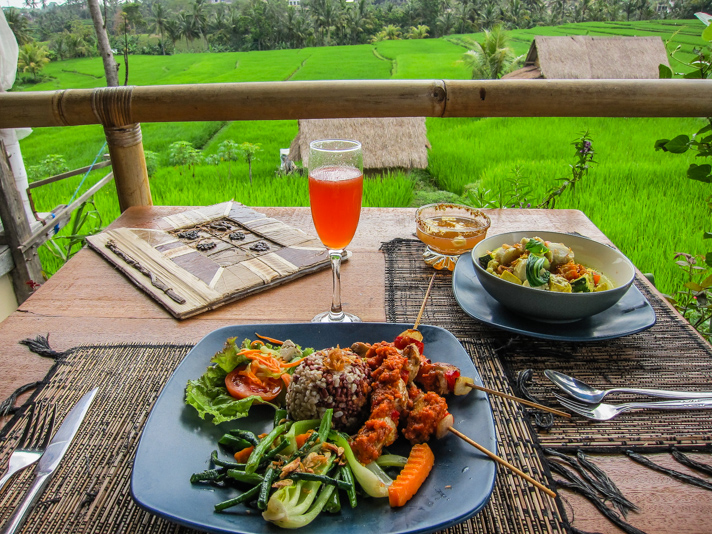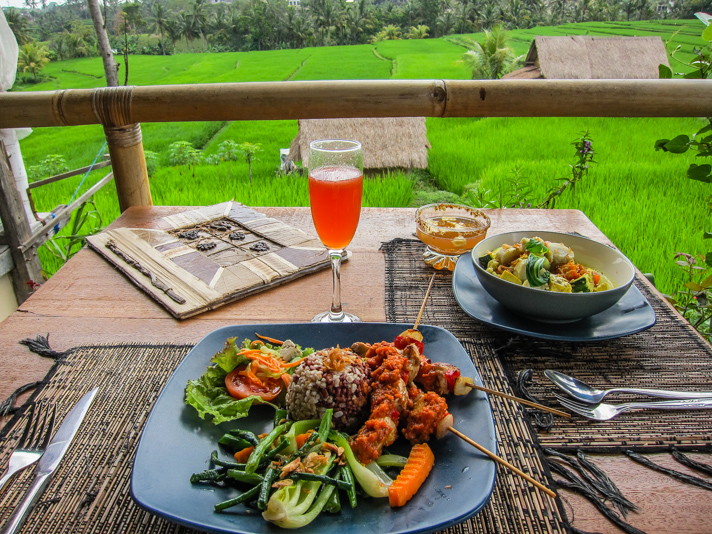 Farm to Fork
There are countless restaurants in Ubud that are sure to impress. But, two of my favorite spots are Sari Organik and The Elephant. Sari Organik is a little difficult to find, but most locals know what you're talking about if you ask for Sari Organik.
You'll find a small wooden sign and then walk past rice fields and beautiful bungalows until you reach Sari Organik.
Sari Organik sources all of their food locally at an organic farm across the road. You can even go to the farm and select whatever fruits, veggies, and spices you want and they will prepare them at the restaurant.

Attend the Bali Spiritual Festival
A popular festival in Ubud is the annual Bali Spirit Festival, held in late March or early April. The event has been running for a number of years now and brings together musicians, dancers, and yogis from across the globe to celebrate the merging of Eastern and Western cultures.
Visitors from over 50 countries come to the festival to take in such events as concerts, workshops, demonstrations, art installations, talks, and more.