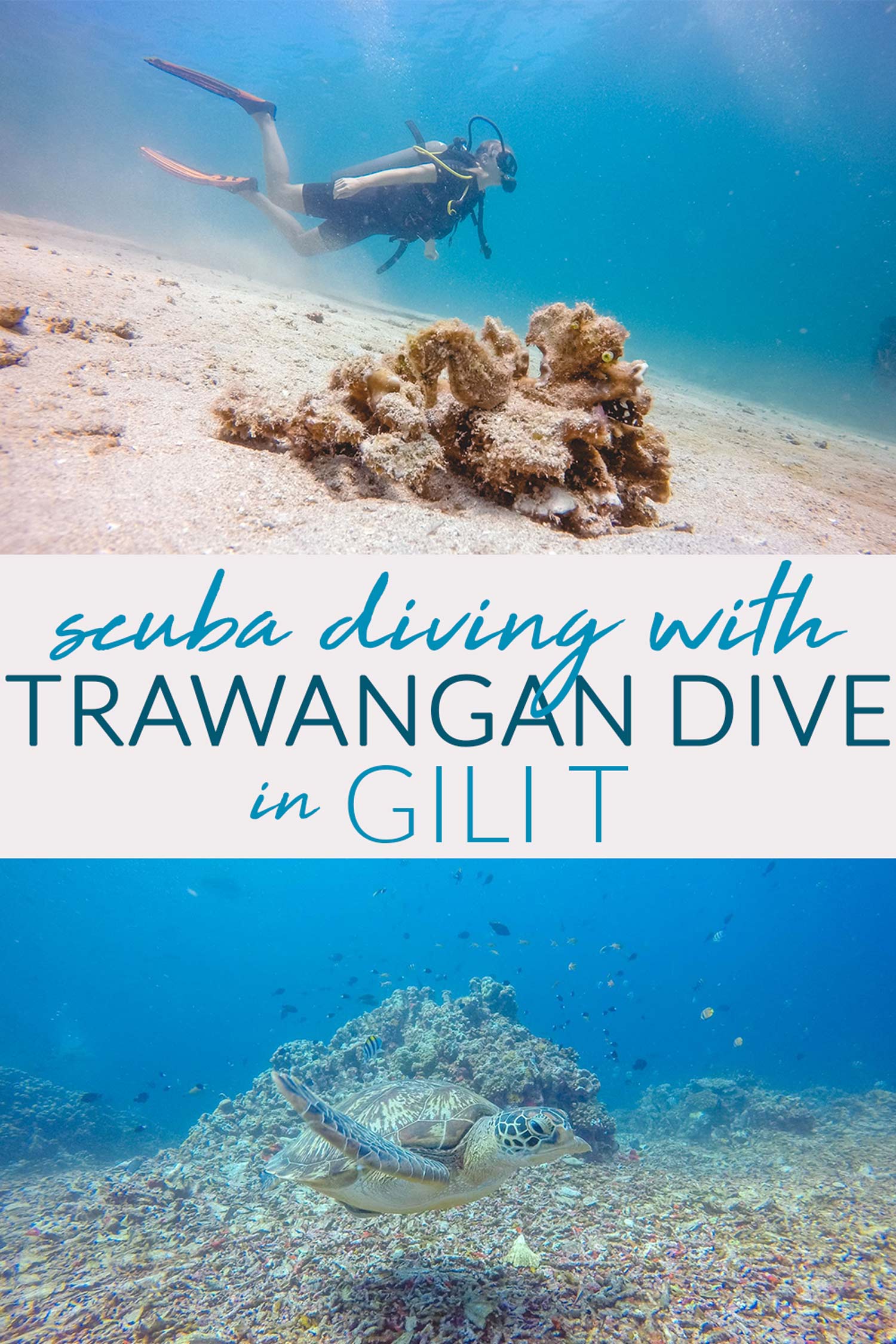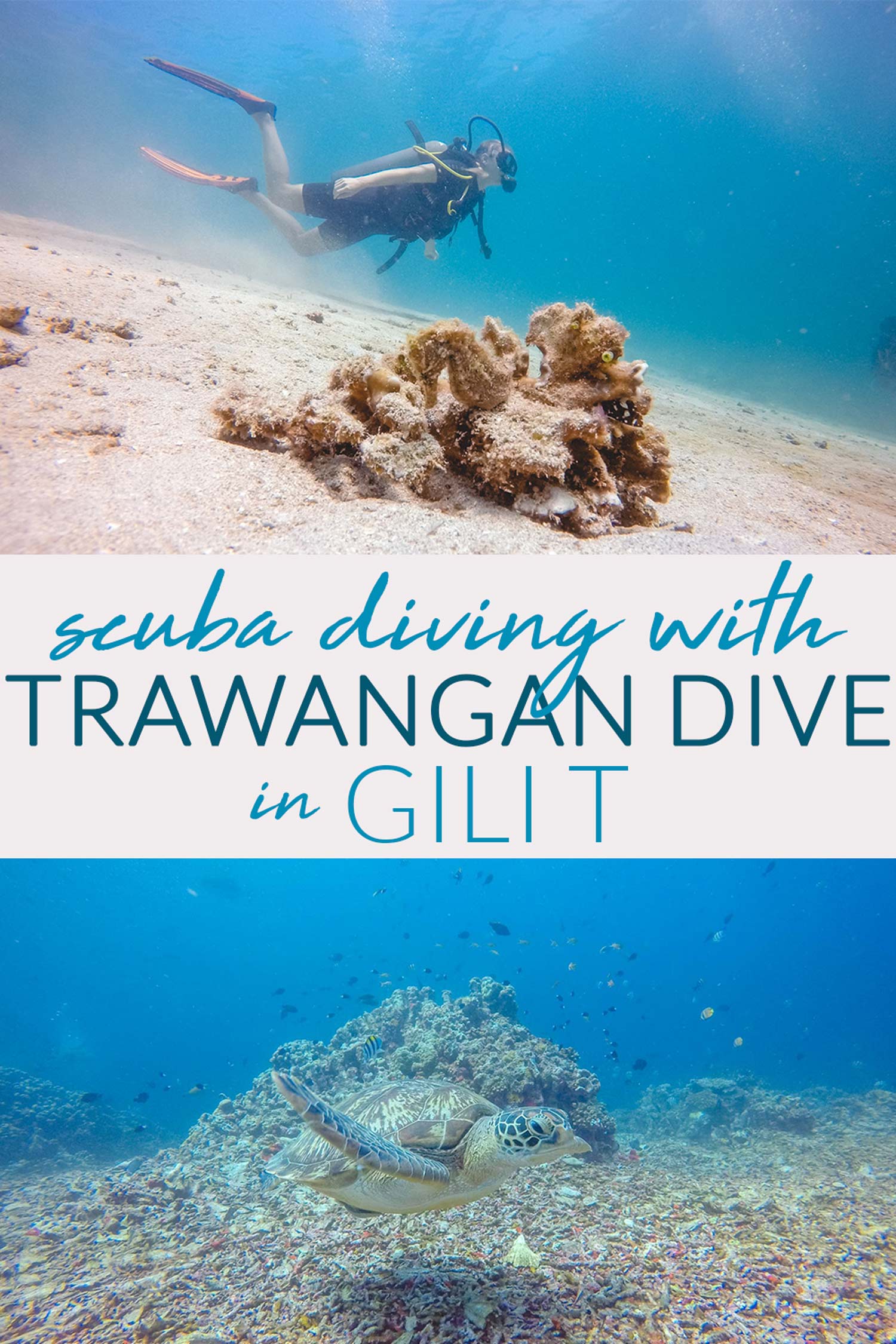 During my trip to Indonesia, I got to scuba dive in Gili Trawangan, a tiny island off the coast of Indonesia. From incredible sea life to crystal clear water and a luxurious resort and dive shop, it was a diver's paradise.
Here is my experience scuba diving with Trawangan in Gili T!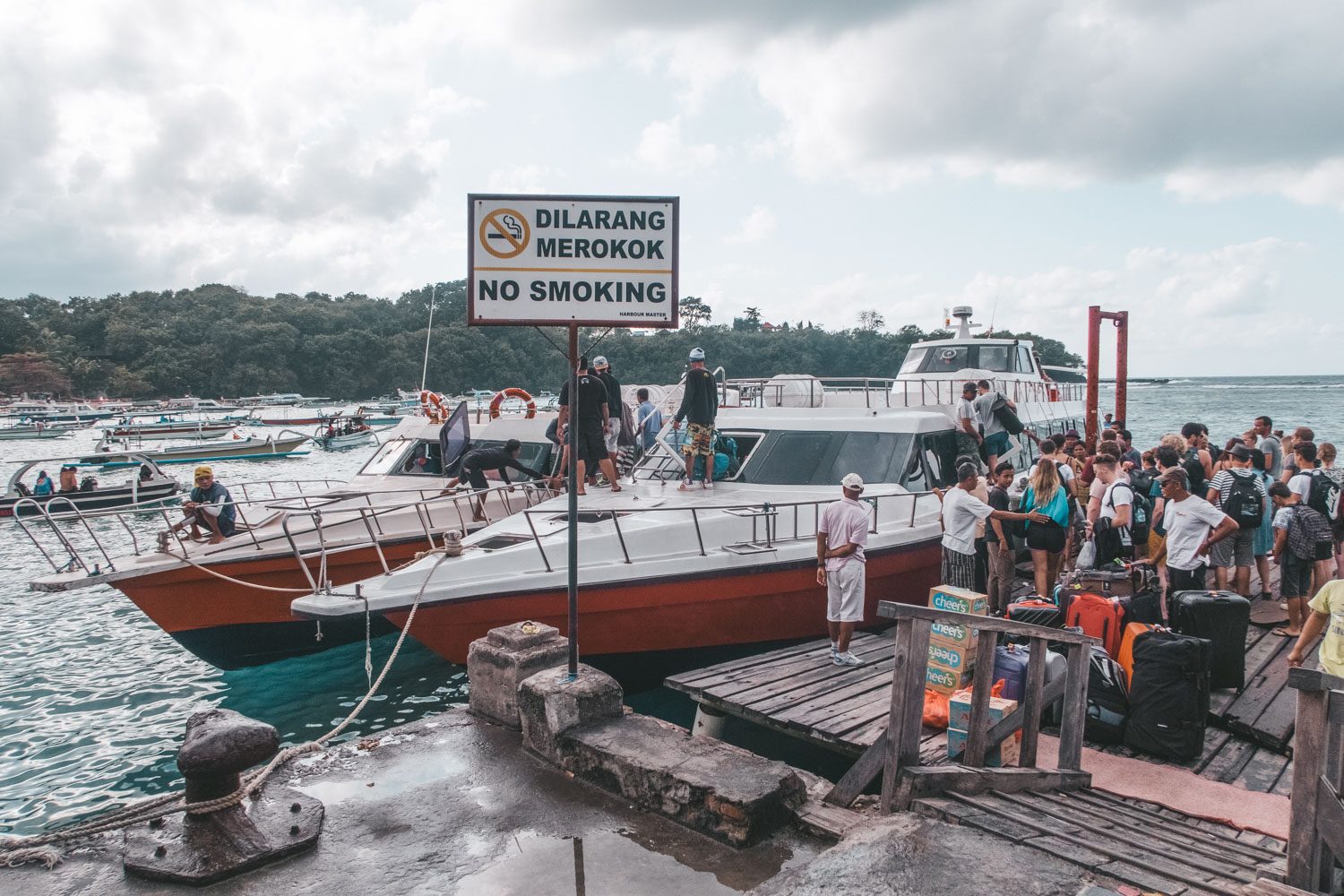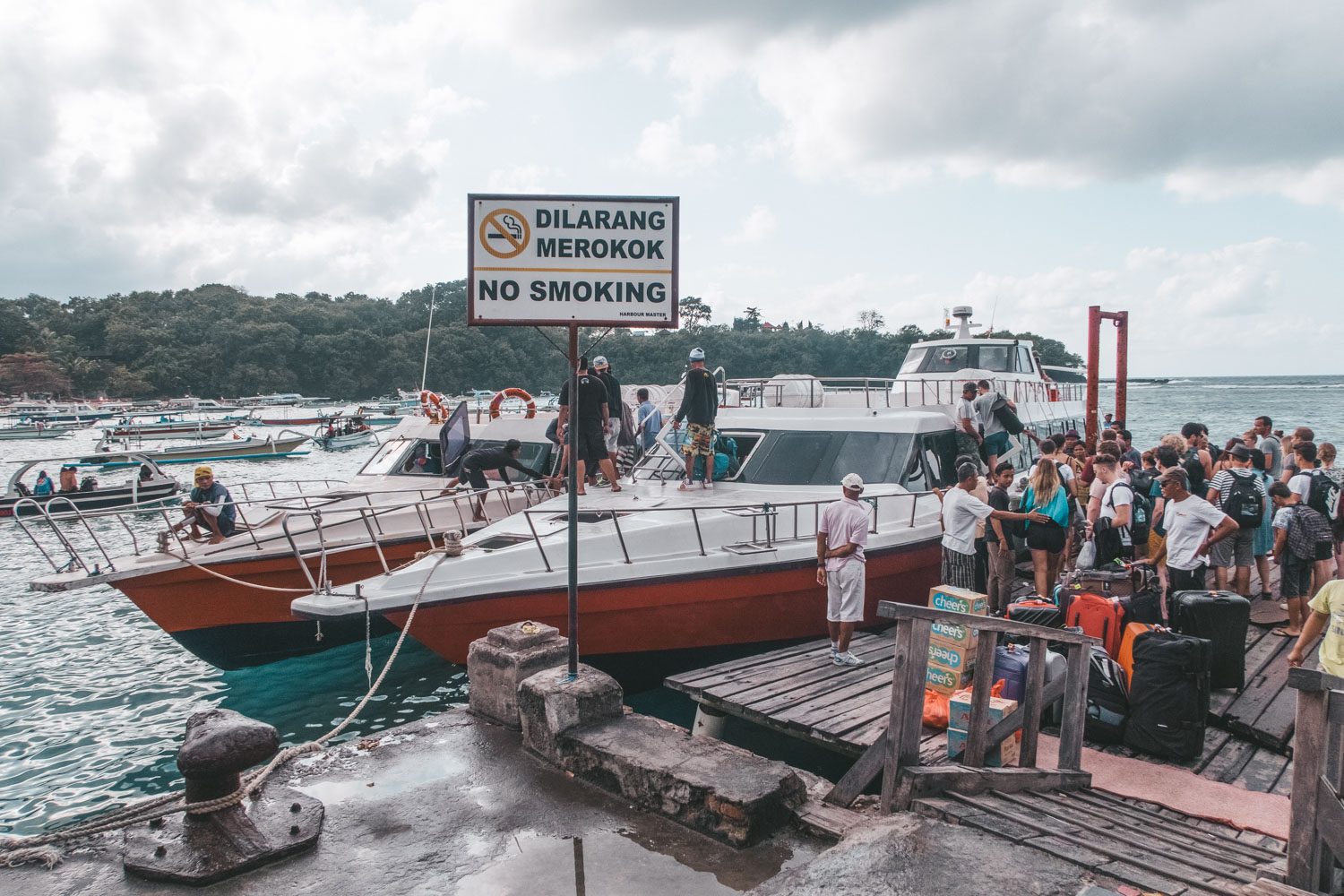 Getting There
The only way to get to Gili T is to take a speedboat. Many fast boat operations are running directly between Bali and Gili Trawangan. You'll either leave from Serangan or Padang Bai, depending on the area of Bali you are coming from.
Motorized vehicles are not permitted on the island so during your stay you have three choices; you can walk, ride a bike, or take a horse-drawn cart.

Staying at  Trawangan Dive Centre
Trawangan Dive Centre not only offers diving, but accommodation tucked away in a tropical garden. On-site, you'll find two swimming pools, a swim-up bar, sun-beds on the beach, beach dining, the dive center, and shop.
They ensure you have a warm welcome with a free welcome beverage to start your vacation off right.
There are different types of accommodation for all travelers:
The Luxury Rooms come with a furnished terrace in a large gated garden, a fresh hot water shower, a mini bar, and a buffet breakfast at the resort restaurant 'Fat Cats.'
22 Standard Rooms provide a comfortable stay for an affordable budget. They're very similar to the luxury rooms and include the buffet breakfast and the furnished terrace. However, it won't be in the gardens.
The Sea View Family Room is perfect for parties with 4-5 guests. You have a spacious room with a queen sized bed and an additional bedroom with two twin beds. You'll still get a fully furnished balcony with beachfront views and includes breakfast for up to 4 guests.
Lastly, the Economy Rooms are a bit smaller, meant for two people. You'll still have a terrace and a small gated garden along with the buffet breakfast.
Even if you aren't staying at Trawangan Dive, you can still hang out on the property and enjoy the swim-up bar and restaurant!

Diving Around Gili T
Trawangan Dive is a PADI (Professional Association of Diving Instructors) 5-Star Resort meaning you will find PADI dive shops and PADI dive professionals to help you on your dives.
They offer PADI courses, fun dives, and tech dives. Since I recently topped up my PADI courses with Nitrox certification in French Polynesia and my Advanced Open Water Diving Certification in Mexico, I was here for as much fun diving as I could fit into my schedule.
Scuba Diving is one of my favorite solo travel activities, and since I came to Gili T on my own, I went diving twice a day for about five days in a row!
While I didn't do any Technical training, I was impressed with the facilities and professionalism of their instructors. I'd highly recommend Trawangan Dive if you're looking to take any PADI courses.
Fun Dive Pricing
| ACTIVITY | PRICE PER DIVE (IDR) | PRICE PER DIVE (USD) |
| --- | --- | --- |
| Guided Boat Dive | IDR 490,000 | $33 |
| Nitrox Guided Boat Dive | IDR 620,000 | $42 |
| Night Dive | IDR 600,000 | $40 |
PADI Course Pricing
| ACTIVITY | PRICE PER COURSE (IDR) | PRICE PER COURSE (USD) |
| --- | --- | --- |
| PADI Open Water | IDR 5,500,000 | $370 |
| PADI Advanced Open Water | IDR 4,500,000 | $300 |
| PADI Rescue Diver | IDR 5,500,000 | $370 |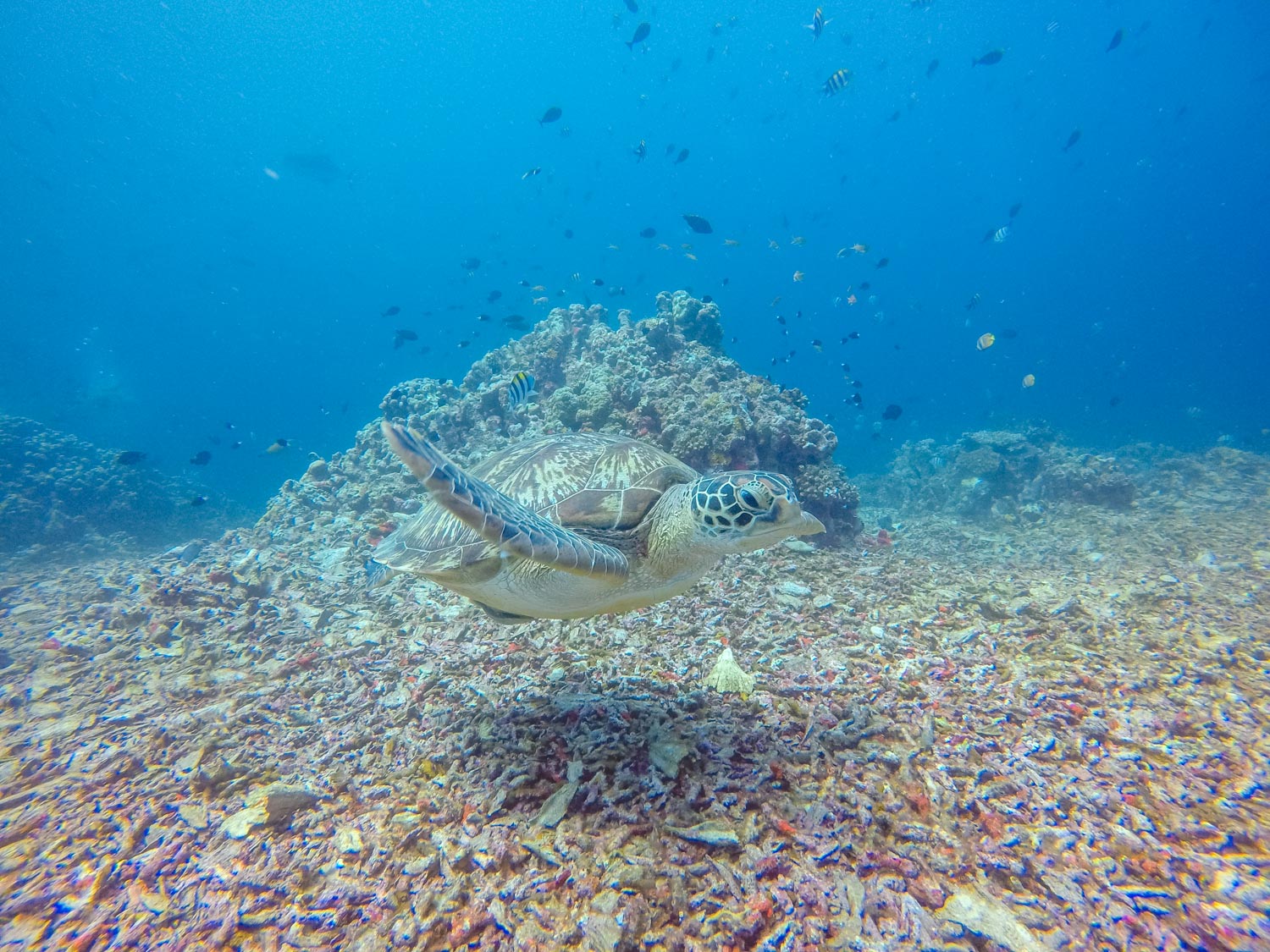 Dive Sites in the Gili Islands
Trawangan Dive takes guests to sites throughout the Gili Islands. Most sites range in depth from 10 meters to 40 meters and are mainly coral gardens, coral ridges, and walls. All sites are accessible within 10 to 15 minutes by boat, so you can do multiple dives each day.
One of my favorite things about diving with them is that groups are kept small (maximum of 4 divers per guide).
Here are some of the sites I dived during my stay on Gili T!
Japanese WWII Wreck: The Hayabusa Maru was sunk in 1945 off the coast of Lombok and is home to corals and many species of fish. It's a fun and unique spot to dive. Highlights include bullets, a captains quarters, and propeller. Max Depth: 45M | Advanced Open Water + Nitrox
Halik: Halik is an excellent spot for all divers with dives starting at 6m and going down to 40m. There are a lot of different caves that sea life like to hang out in, especially sharks. You'll also likely see triggerfish, snapper, and rays. Max Depth: 30M | Open Water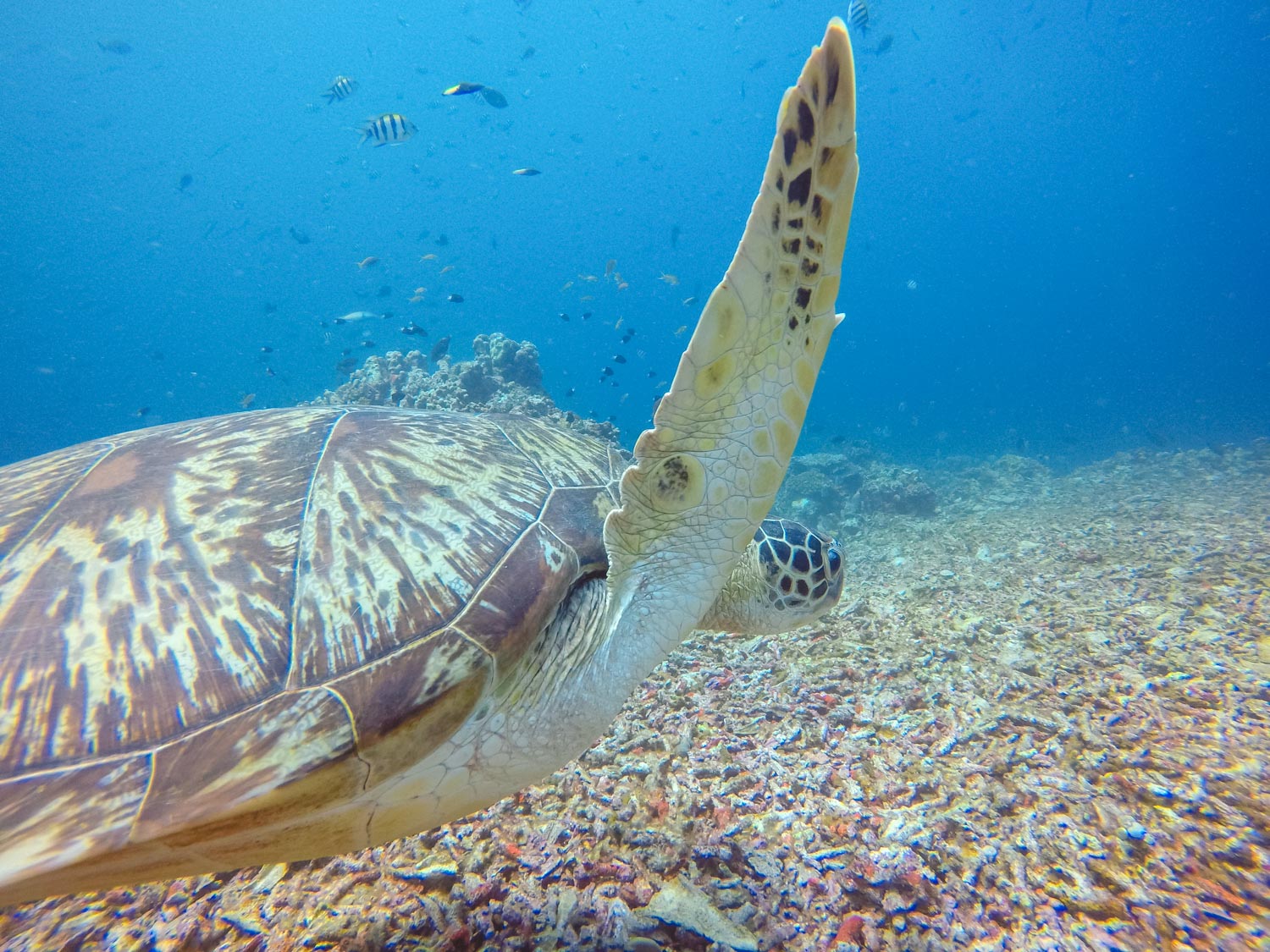 Turtle Heaven: Turtle Heaven is exactly what it sounds like. It has a healthy population of hard corals which make for loads of food for turtles and fish. It's a great spot for divers who are just starting out. Max Depth: 32M | Open Water
Deep Turbo: Deep Turbo is a spot for those who are a bit more advanced in diving.  Massive coral pinnacles peak out of the white sand. Bluespotted rays are often seen floating around looking for clams. Due to the current, the drift diving is said to be incredible. You'll find many unexpected animals from the deep sea. Max Depth: 32M | Advanced Open Water
Gili Meno Wall: If you're looking to try something new, Gili Meno Wall is an ideal spot for night dives. The current is very unpredictable ranging from nonexistent to the strongest on the island, which means the sea life also varies. You might find scorpionfish, moray eels, lobsters, and crabs. Max Depth: 25M | Open Water | Night Dive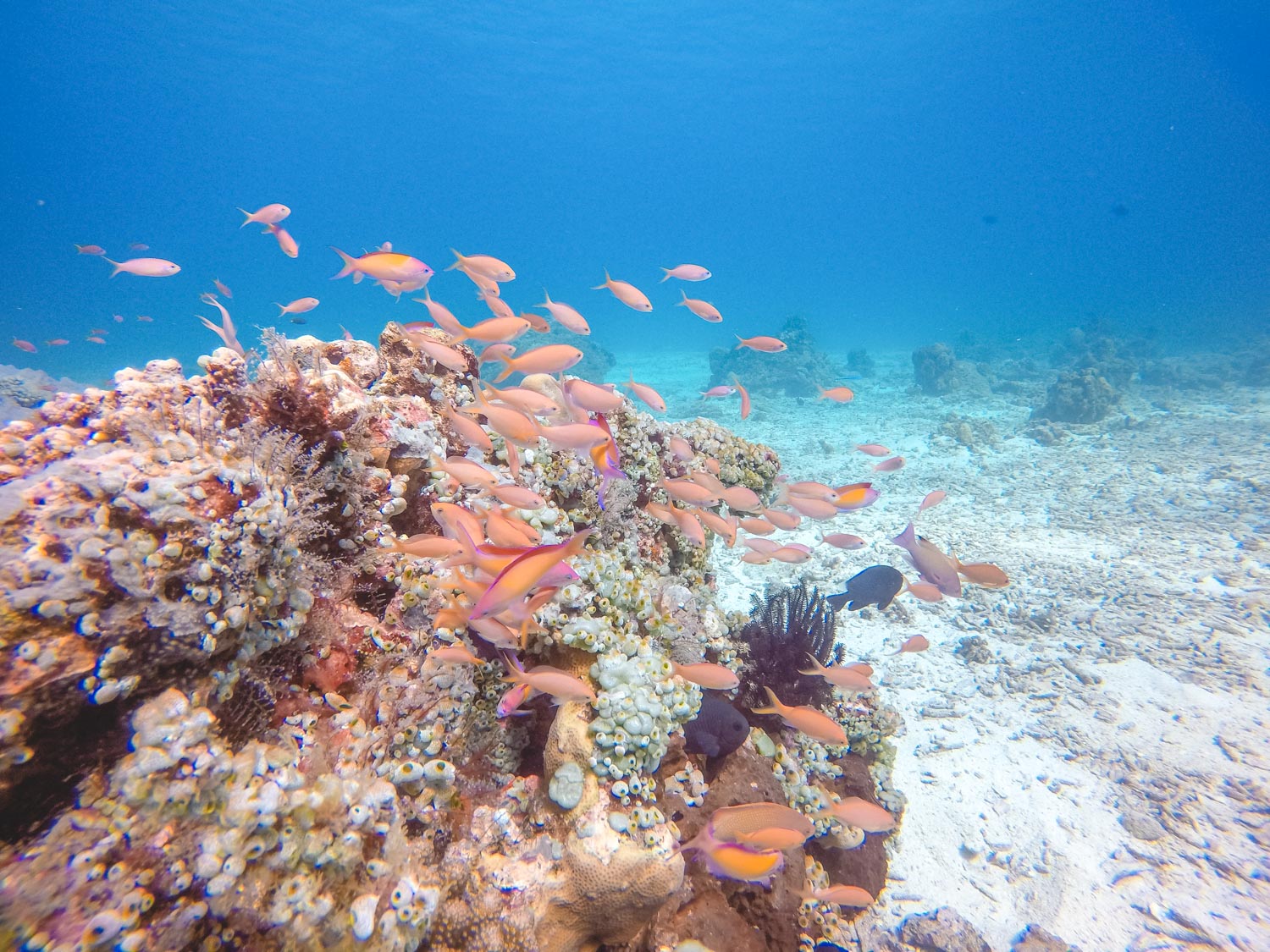 Simon's Reef: Simon's Reef is another spot for more advanced divers. Reef canyons spread across the site bringing in large schools of fish and animals. Max Depth: 40M | Advanced Open Water
Seahorse Bay: Seahorse Bay is an amazing site for muck diving (diving that gets its name from the sediment that lies on the ocean floor). It's by far the best spot for night diving. If you keep an eye out, you might even see some octopus, hairy frogfish, and pygmy seahorses. Max Depth: 35M | Advanced Open Water
Shark Point: One of the most popular dive sites in the Gili Islands, this is the perfect spot for divers of all levels. You'll find schools of jackfish, sharks and a tugboat wreck at 30 meters. Heading closer to shore, the site shallows to as low as 5m, where you'll find tons of sea turtles swimming through rolling coral fields. Max Depth: 40M | Open Water

It's easy to see why Gili Trawangan was one of my favorite dive centers to dive with (ever). After diving in over 12 different countries around the world, the Gili Islands stand as one of the best places to scuba dive in the world!
Note from Gili T Dive Centre: (Updated Sept 29, 2018) We were very lucky that we sustained minimal damage to the resort as a result of the earthquake and were able to open up for businesses on the 1st of September. While there is some evidence on the island of recent events, the main roads have been cleared, any dangerous buildings removed and the island has had a huge cleanup. We think that this is an amazing time to visit the Gili Islands as the diving is wonderful, the beaches are stunning and crowd-free. Any visitors will also be helping to restore the economy for the north Lombok region as many people lost their homes as a result of the events.