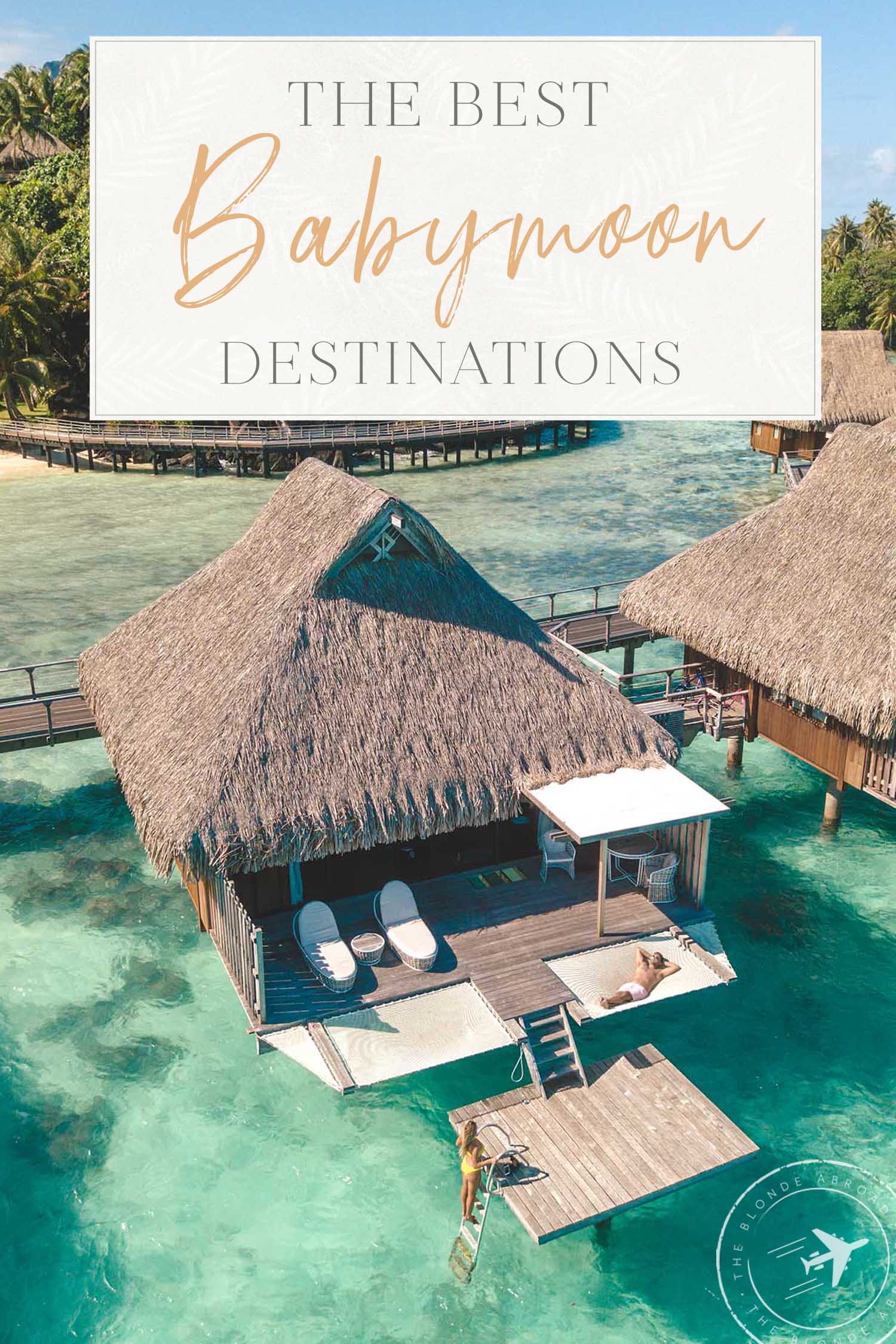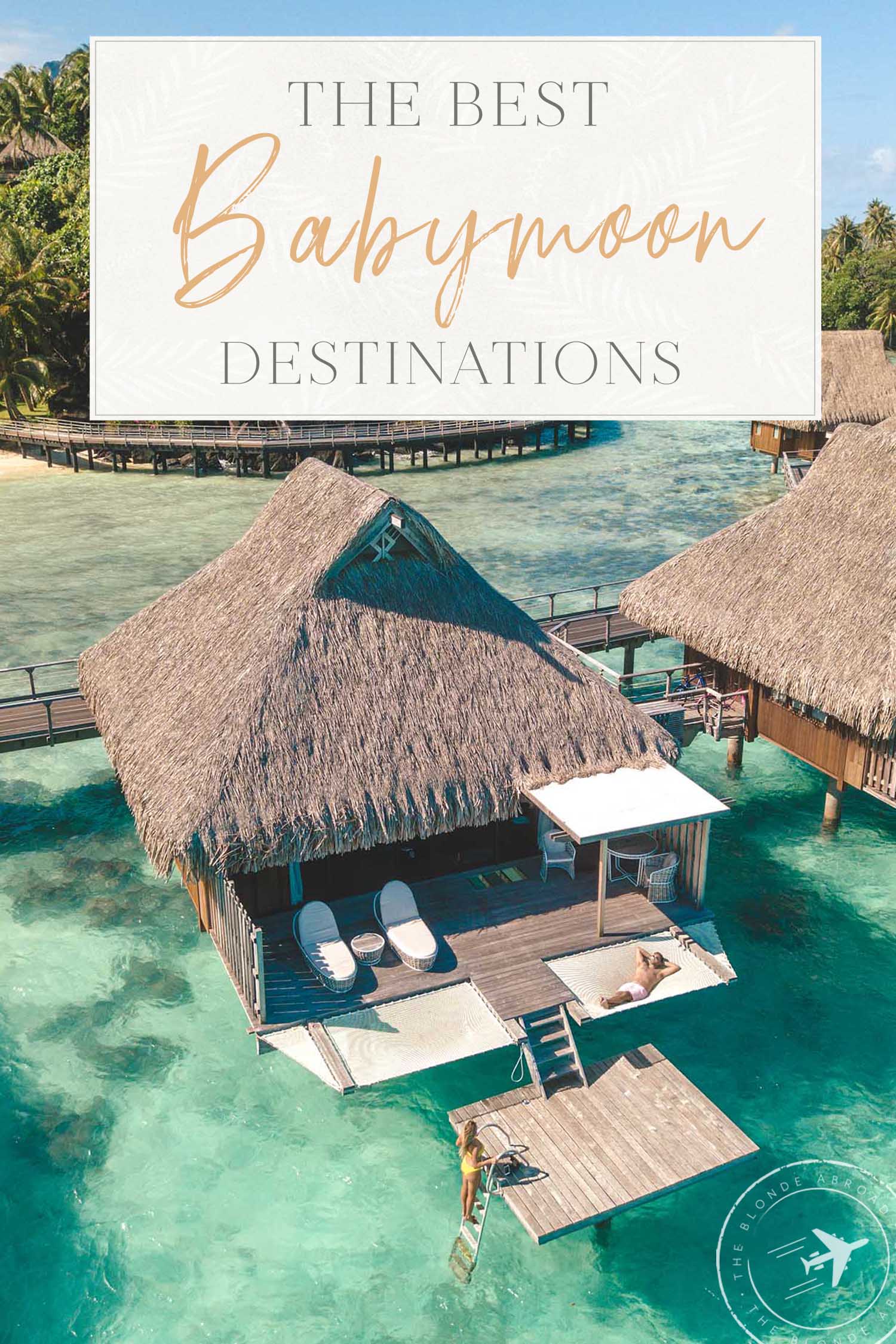 Hey, future mama! Are you ready to carve out some time for yourself before the little one comes along? You need a babymoon just for you and your partner. It's prime time to cherish the little moments before you hear the pitter-patter of little feet!
Planning a babymoon?
Let's go through the basics to figure out what's best for you. For babymoons, most ladies find the second trimester to be the best time to travel because the morning sickness is (typically) behind you but it's still easy enough to get around.
Do keep in mind that airlines do often require a medical certificate to travel after 28 weeks, and the travel window closes around week 36. Of course, like all things in your pregnancy (and life in general!), babymoons are not one size fits all and you'll have to consider what makes the most sense for you.
Here are the best babymoon locations from around the world!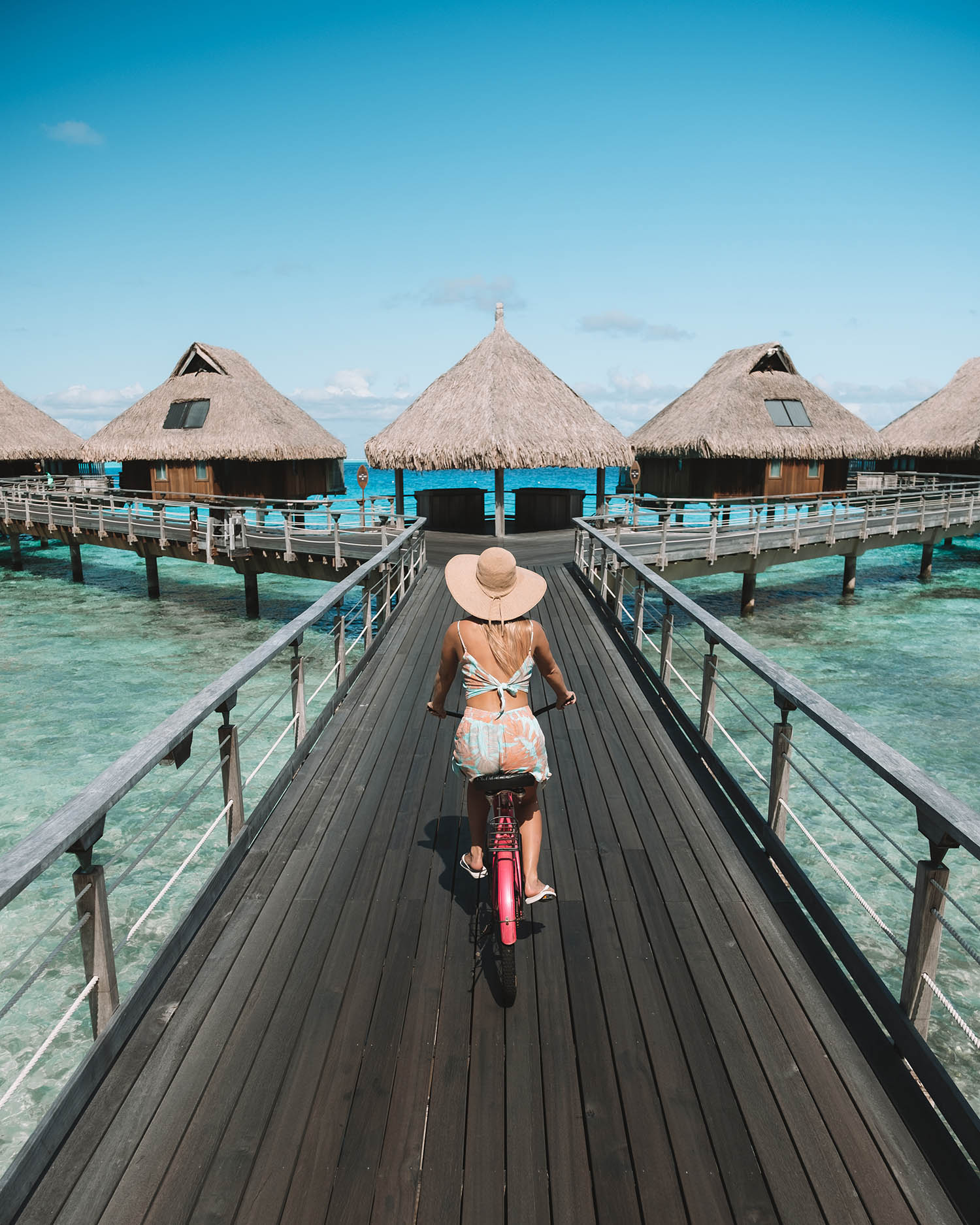 Things to Consider
Before booking your babymoon, it is best to avoid planning *too* far in advance. Things can change quickly. See how you are feeling and plan accordingly.
Travel Time: If you're feeling up and down, it's probably best to avoid traveling too far. If you have generally been feeling well, go for it. Just do what feels right for you. However, do consider how long travel time is to get to and from a place and your comfort level.
Health Risks + Concerns: You will want to steer clear of places with the Zika virus or malaria. Whichever destination you go for, do check in with your doctor to see if there are any other precautions to consider.
Climate + Experience: Do you just want to get away from it all and unwind? Are you looking for a place that offers a tropical getaway or something with misty mountain air?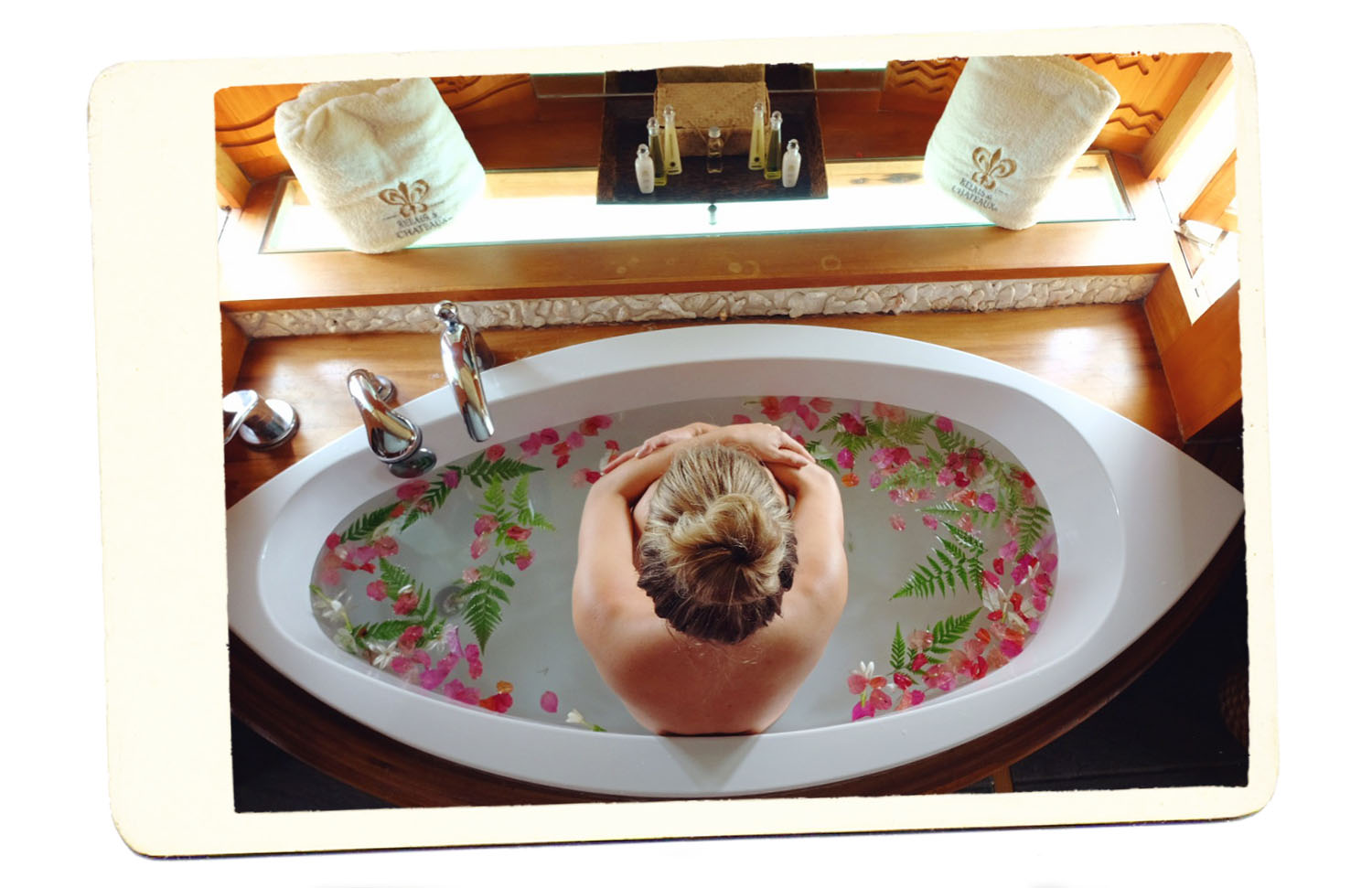 While I am yet to do it myself, most of my friends have opted to go to a remote all-inclusive spot to just chill and get some quality time their significant other.
To make this a bit easier, I'm breaking this down into types of trip—from tropical babymoons to ones in the desert and even European destinations—let's figure out where you want to babymoon!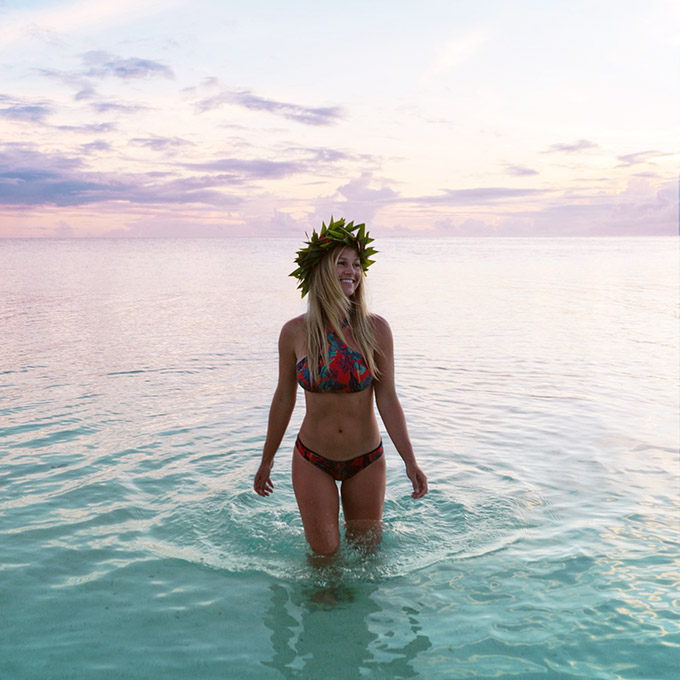 Ultimate French Polynesia Guide
Read More!
Tropical Babymoon Destinations
Of course, tropical destinations are a top pick! What gal doesn't want to just put her feet up and soak in the sun? There's nothing like unwinding in the pool and getting the weight off your back. Here are a few of the best tropical escapes.
Hawaii
Many of my friends have opted for a trip to Hawaii as it's pretty accessible from California—the flight isn't too long, but it truly feels like a tropical getaway. It is easily one of the most beautiful destinations in the United States, if not the world.
And while the food might not first cross your mind—Hawaii offers up some seriously good fusion food that you'll simply have to try!
Miami
Florida is a short trip from anywhere in the United States so it's a good pick if you are nervous about flying too far during your pregnancy. Miami is also a top destination for traveling with family if you want to bring the kids along.
Check out my ultimate guide to South Beach, Miami in a weekend!
Here are the best babymoon locations in the United States!
Turks and Caicos
One of the best beach getaways for couples, these islands are a little slice of paradise not far from the US mainland.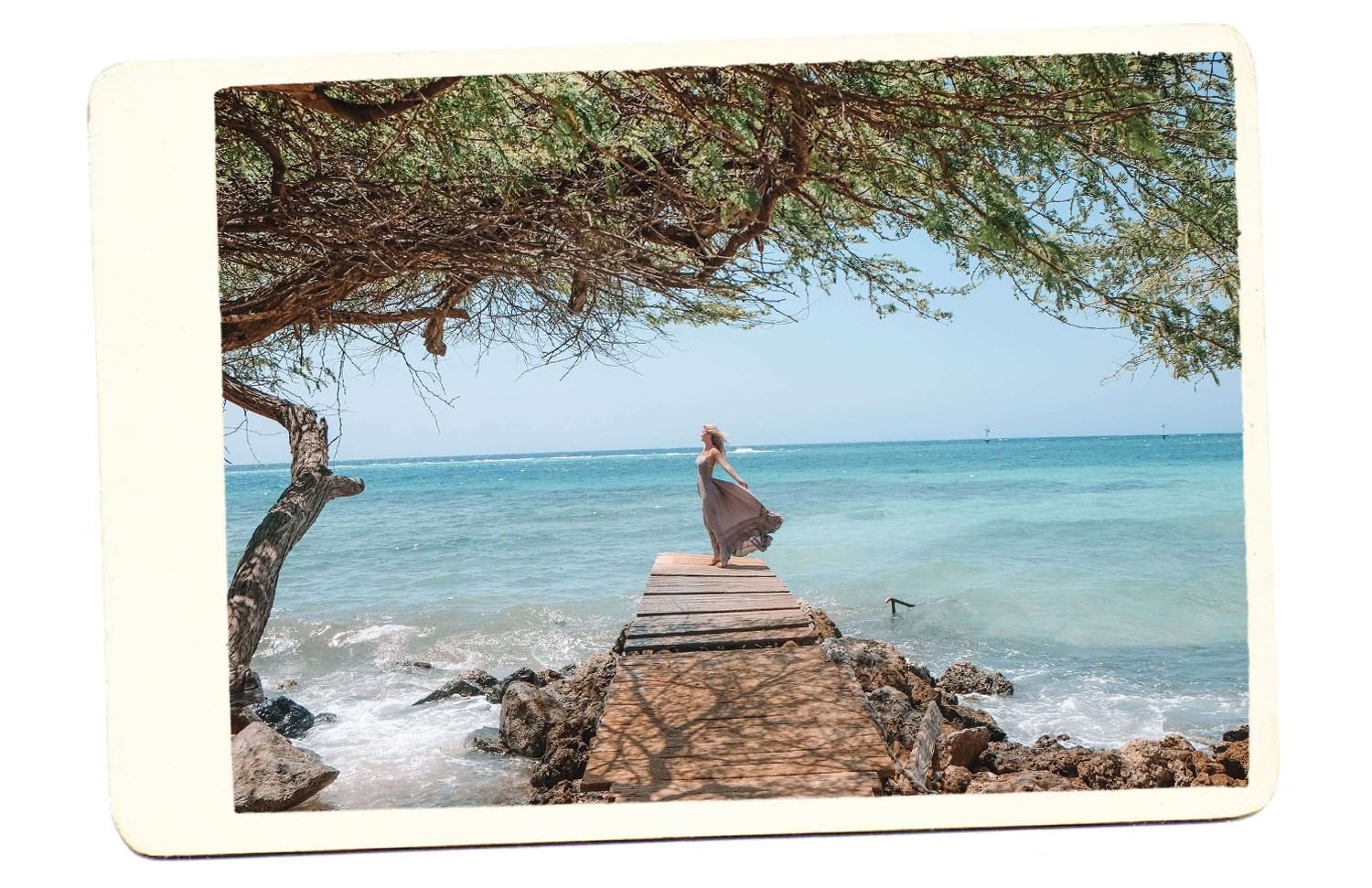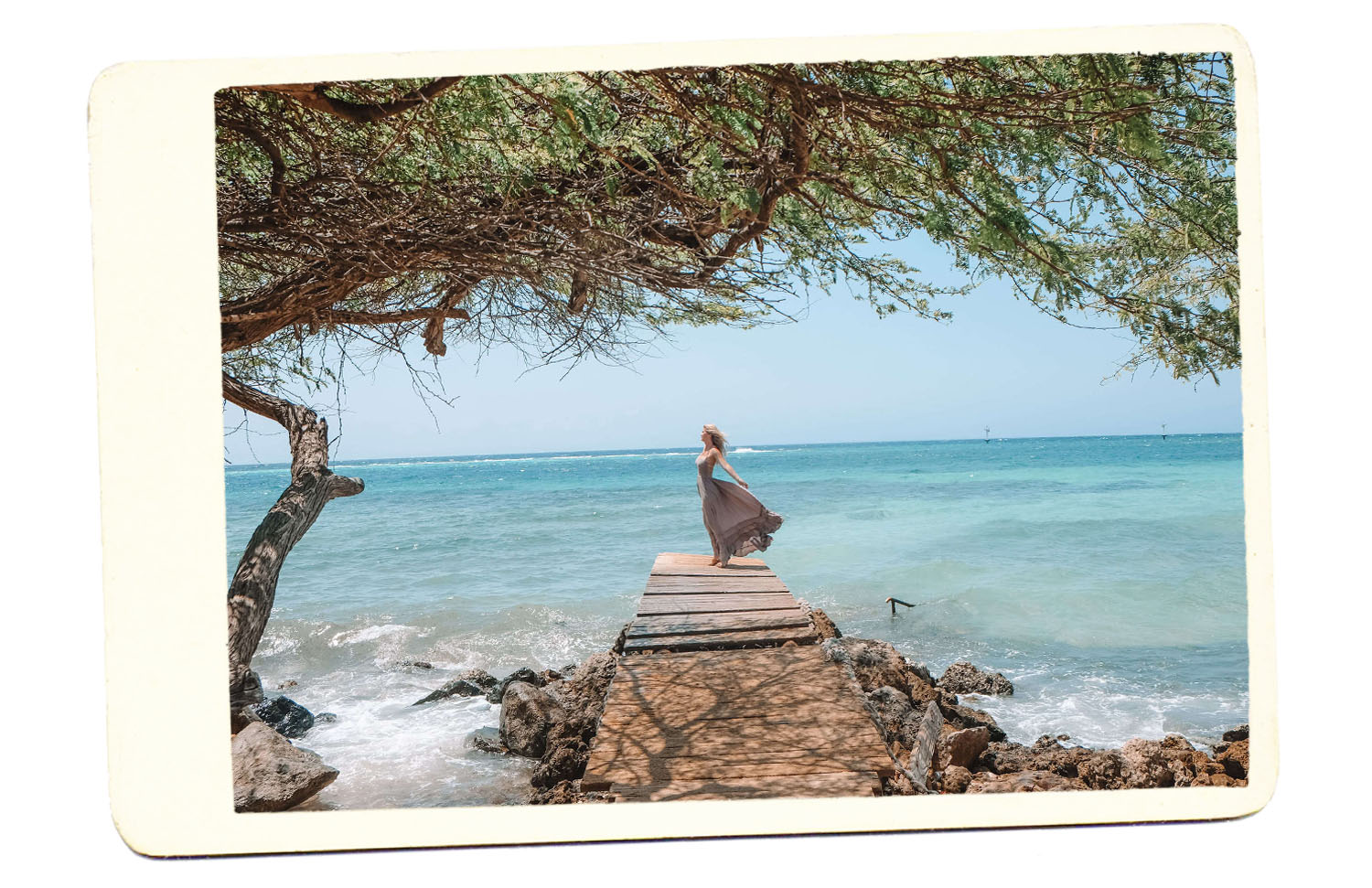 Caribbean
The ultra-diverse group of countries that makes up the islands of the Caribbean is a beach lover's dream come true. From Barbados to Cuba, each island is more stunning than the last. Check out my ultimate guide to the Caribbean for inspiration.
French Polynesia
You have probably seen me mention this place more than once. If you are looking for a romantic escape, look no further. Every inch of French Polynesia is picture-perfect…and in case you're not convinced, here are 10 reasons to visit French Polynesia!
When you're in the beginning stages of planning, check out the best time to go to French Polynesia along with tips for getting there.
Bali
This Indonesian island is one of my fave places on the planet and it'd be the perfect romantic destination to rent a villa and unwind. Keep in mind that Bali can mean a seriously long flight and high-quality medical care might not be as accessible.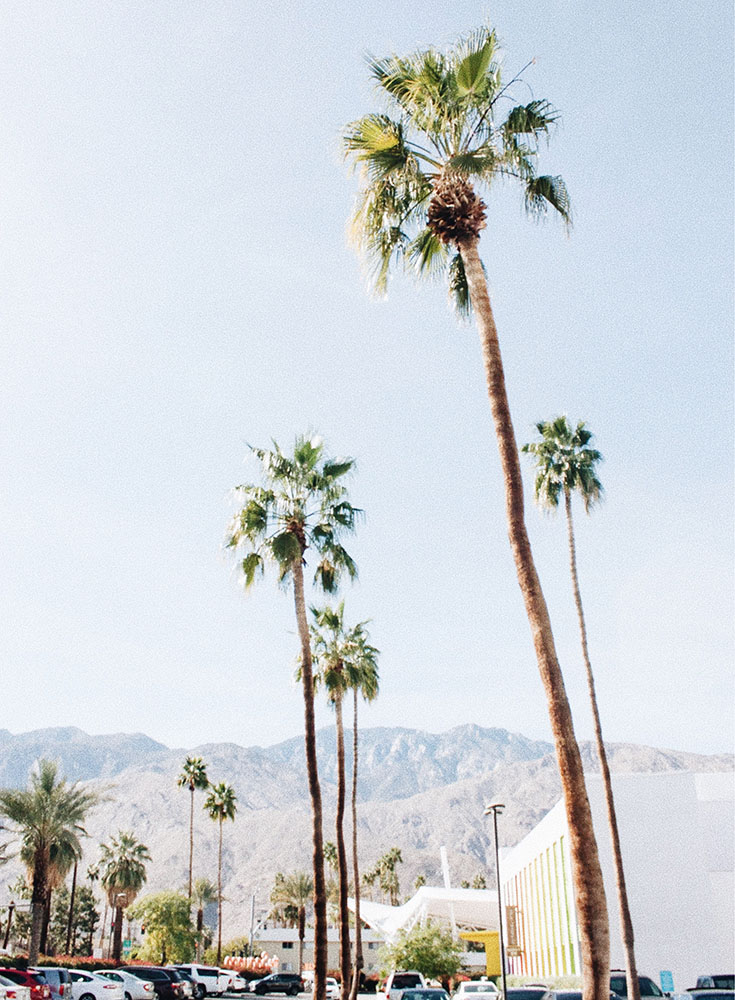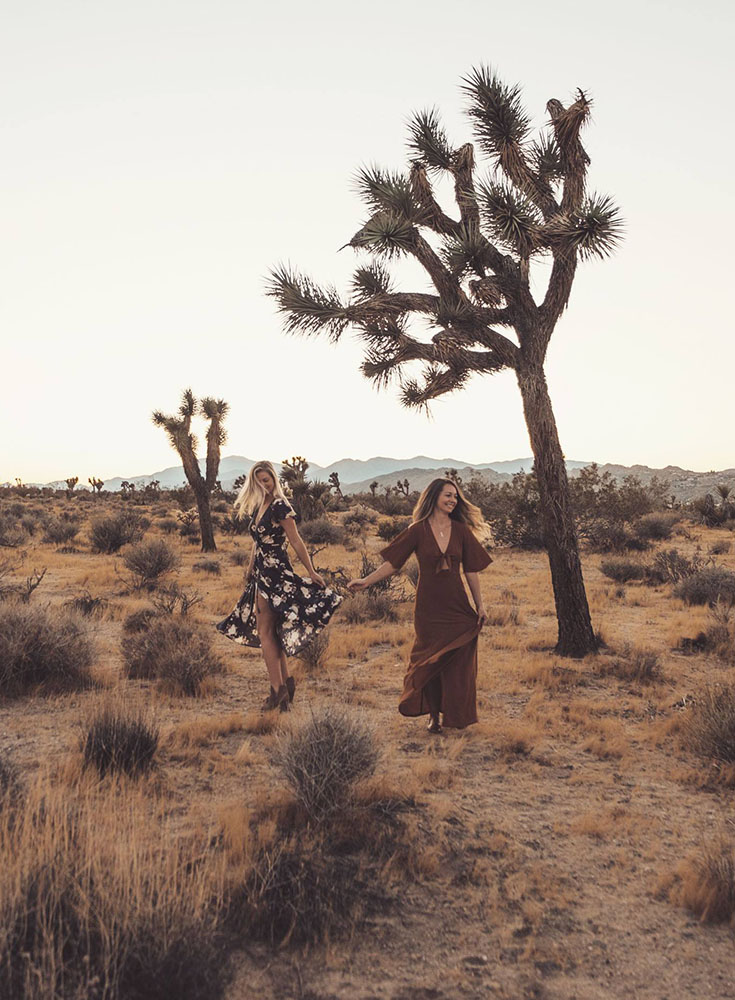 Desert Babymoon Destinations
I love the idea of a desert babymoon! Not only is it warm and sunny, but the desert is also just such a chill place to literally get away from it all.
Palm Springs
One of my top destinations for a girlfriend getaway! Everything that makes Palm Springs great for girlfriends makes it amazing for couples. Unwind at a spa in Palm Springs then head about an hour out of town to Joshua Tree where the Mojave and Lower Colorado deserts meet.
Amangiri in Utah
Whether you want to hike or simply live it up in absolute luxury, the five-star all-suite Amangiri resort in Utah is well worth the trip.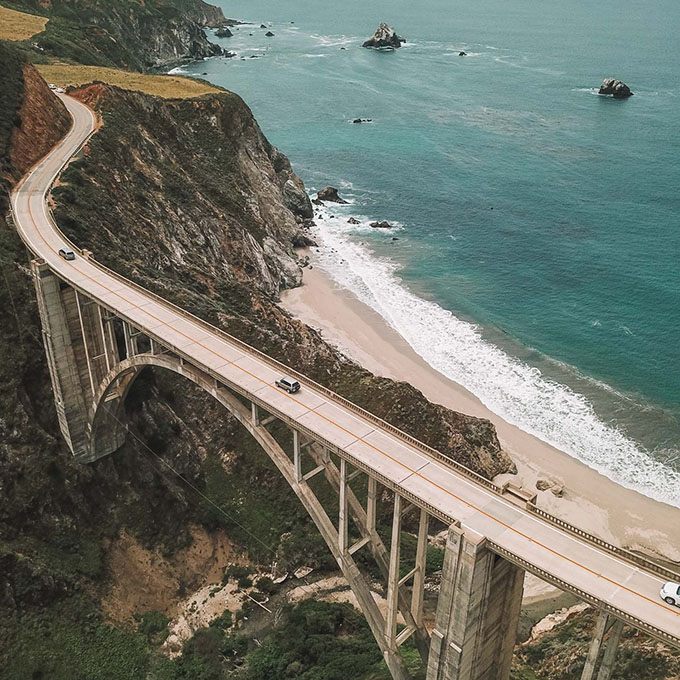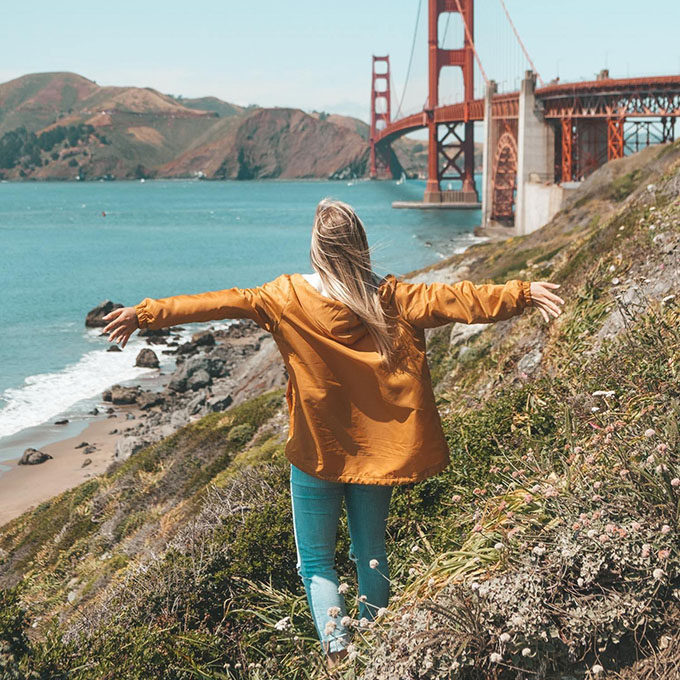 California Travel Guide
Read More!
Babymoon Destinations in California
Before you take on the world, it's time to get away from it all. I have always found that reconnecting with nature makes me feel so alive.
While I might be biased having grown up in California, I do think it's an ideal location for a babymoon as it truly has it all! You can head into the city for a few days and then hang out on the coast and breath in the salty sea air.
Mendocino Coast
Anytime I get a chance to explore Northern California, this is at the top of my list. Take a step back and breath in the fresh coastal air.
Ojai
Ojai is especially gorgeous in the winter. Everything is green and the weather is still stunning. Located just a couple hours out of LA, this cute little town actually has a spa catering to pregnant women, foodie delights, and beautiful places for hiking. Here's the best time to travel to Southern California!
San Diego
Easily one of my top picks for US cities, San Diego has world-class food, fab beaches, and a fun Old Town. Have a read through my ultimate guide to San Diego and get inspired.
California Road Trip
Feeling unsure about hopping on a plane? A road trip along the California coastline offers impressive diversity in both the landscape and culture of each area. The best part? It's completely customizable! Hang out in San Francisco for a couple of days before heading to Southern California and discovering all San Diego has to offer!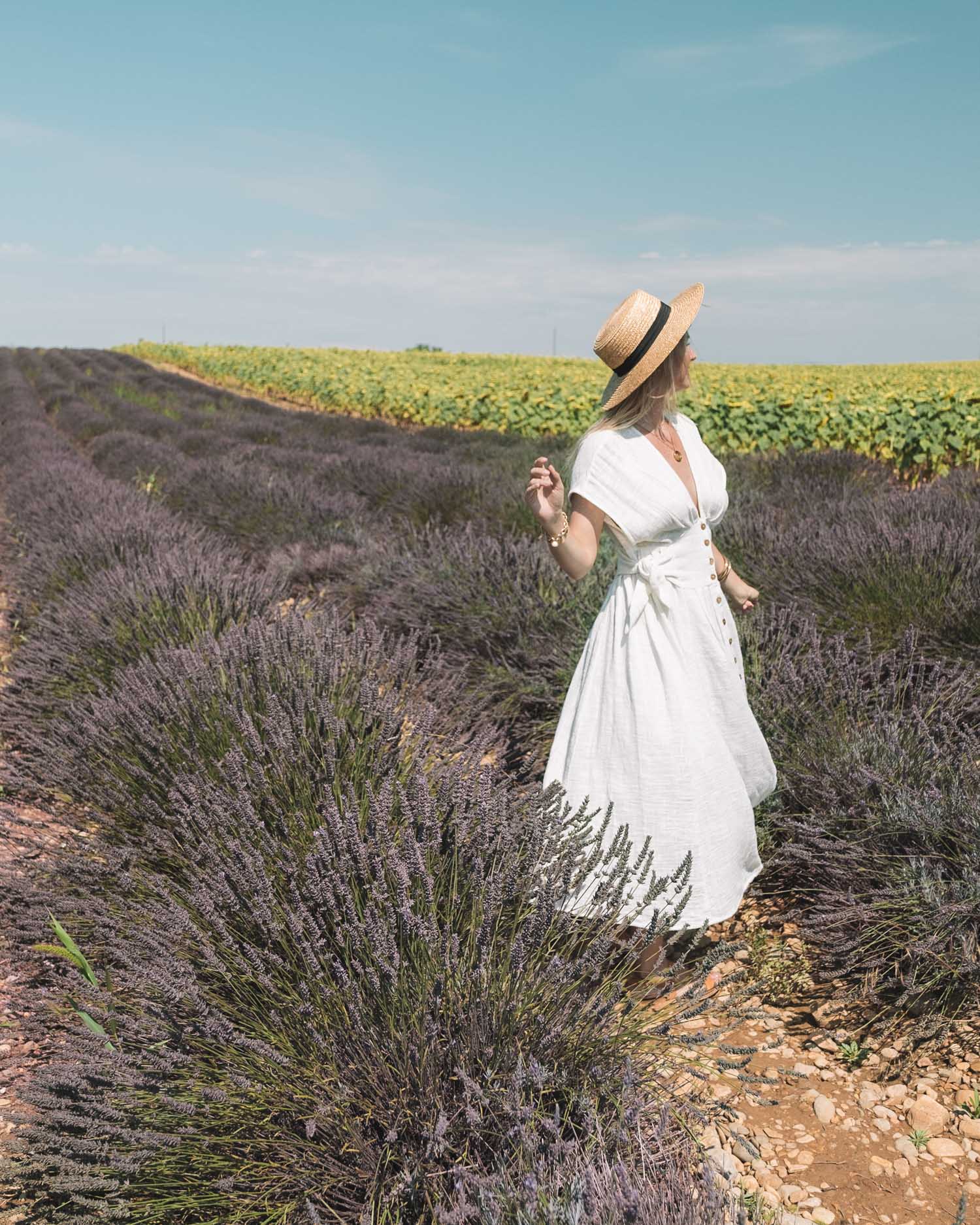 Provence, France
European Babymoon Destinations
Get some serious honeymoon vibes at a European beachside resort in some of Europe's most beautiful spots.
Positano
This cliffside town on southern Italy's Amalfi Coast is everything you've ever wanted from Europe and so much more. Do a walking tour to really get the opportunity to soak it in. Here's the best time to travel to Italy!
And don't even get me started on all the Italian food! You'll be in absolute heaven with all the pizza, pasta, and cheese!
South of France
I adore the French countryside. A world away from the hustle and bustle of Paris, the quaint towns and villages dotting the landscape have so much to offer.
Here are my essential tips for driving in Provence—and if you're there during the summer, you have a chance to see the gorgeous lavender and sunflower fields! Here's the best time to travel to France!
Wondering what kind of foods to eat while you're in France? Check out my ultimate guide to eating like a local in France!
Mallorca
The heart of Spain's Mediterranean Balearic Islands, Mallorca is another top pick if you love the beach and want to soak in the Med vibe. Check out my Ultimate Mallorca Itinerary for ideas on how to spend one week exploring the island.
I also recently stayed at Ikos Porto Petro in Mallorca, a luxury all-inclusive resort, that I think would be an amazing babymoon stay!

Final  Thoughts
When planning a trip, it's crucial to consider what kind of experience you want to have and look at access to medical care en route. Of course, Zika-free/malaria-free are key but it's also important to trust your gut. Be realistic about what you are comfortable with, then go for it.
What places would you add to this list? Where are you considering for a babymoon? I'd love to hear in the comments below!