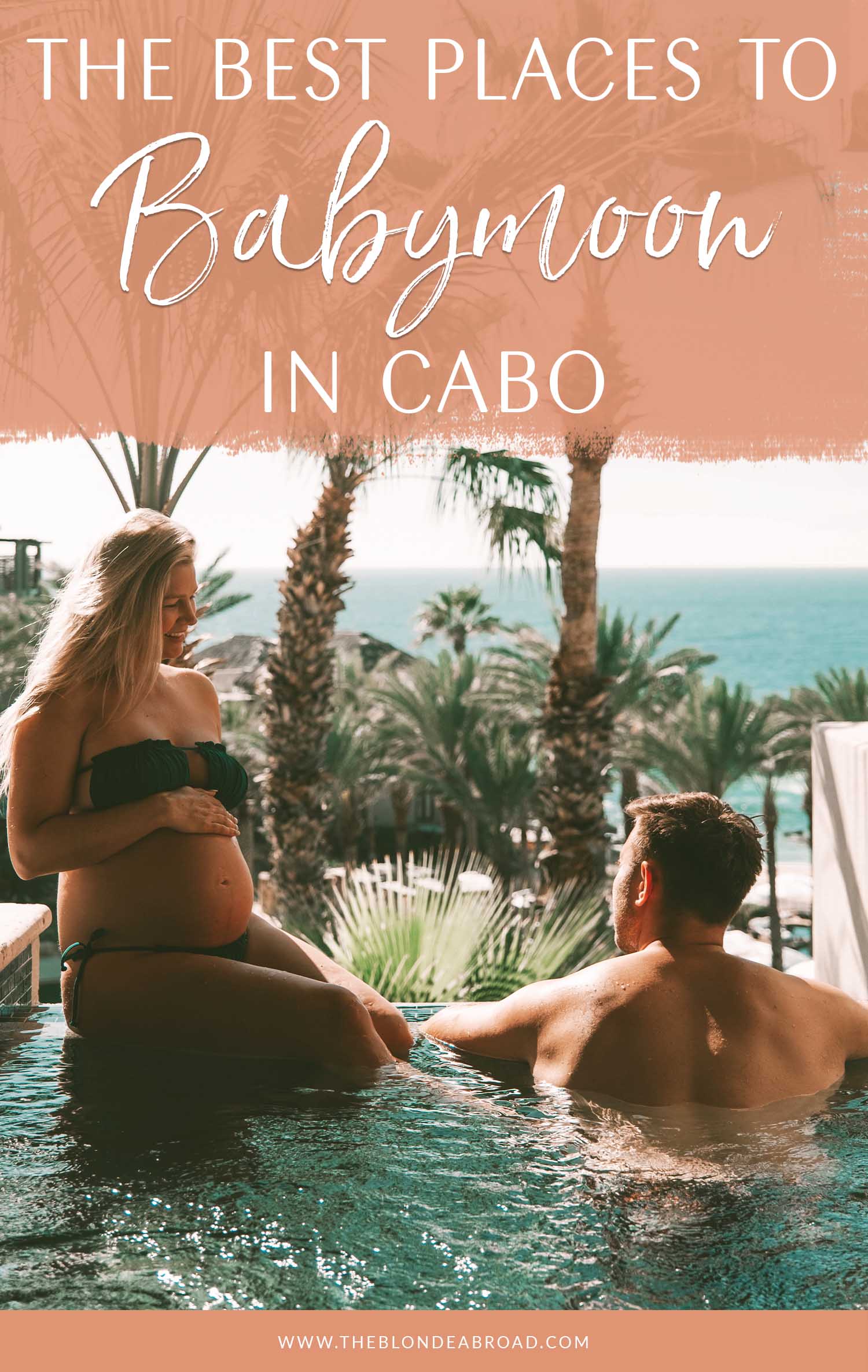 Cabo has everything to make the perfect babymoon: great weather, amazing food, and some of the best stretches of sand to relax and unwind on.
For babymoons, most ladies find the second trimester to be the best time to travel because the morning sickness is (typically) behind you but it's still easy enough to get around.
When looking for the perfect place to babymoon, mamas-to-be are going to want to look for destinations that are close to home and safe for mama and her unborn baby.
Here are the best places to go in Cabo for a babymoon!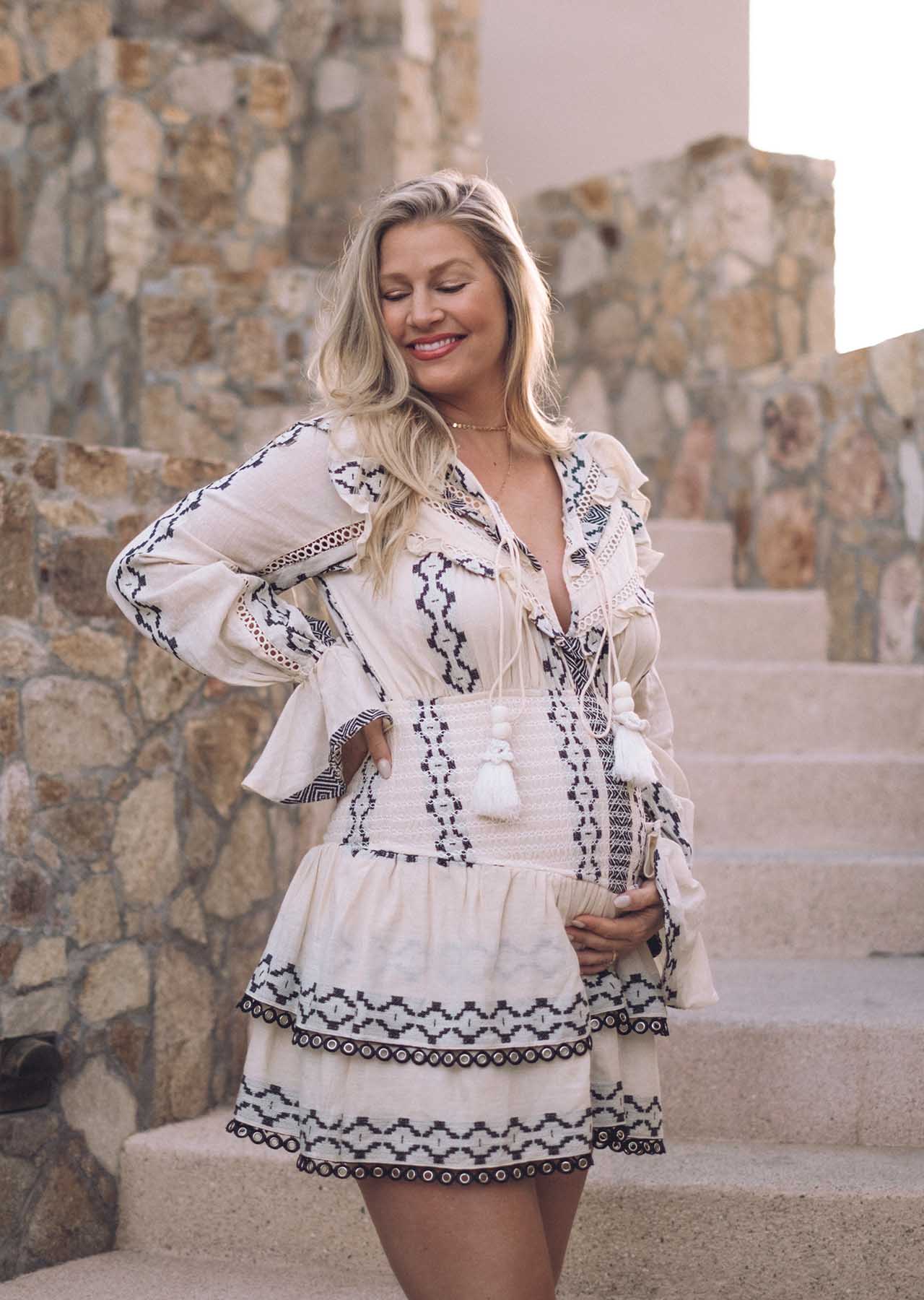 Things to Consider for a Cabo Babymoon
How long does it take to get to Cabo?
Many airlines do not allow mothers over twenty-eight weeks to travel without a doctor's note. However, no matter where you are in your pregnancy, you may want to talk to your doctor about travel plans.
Depending on an expecting mother's medical history, mamas-to-be may want to stay close to home for their babymoon.
A Cabo babymoon could be perfect for those living on the West Coast of the United States, who would have a shorter plane ride. For mothers with healthy pregnancies or still under twenty-eight weeks, they could consider a Cabo babymoon when traveling further from the East Coast.
What health risks does Cabo Mexico have for expecting mothers?
Expecting mothers want to make sure that they do not travel to places with Zika virus or malaria cases. Typically, Zika nor malaria are not an issue in Cabo, which makes Cabo one of the best places to babymoon.
For more locations to babymoon, check out babymoon locations in the United States and the best international babymoons.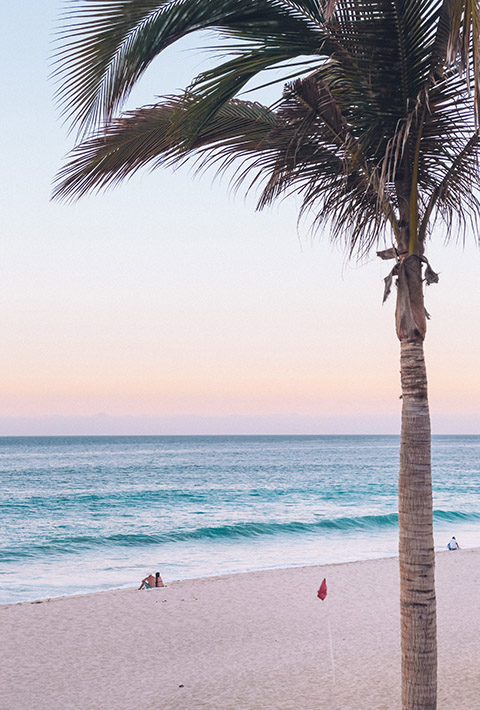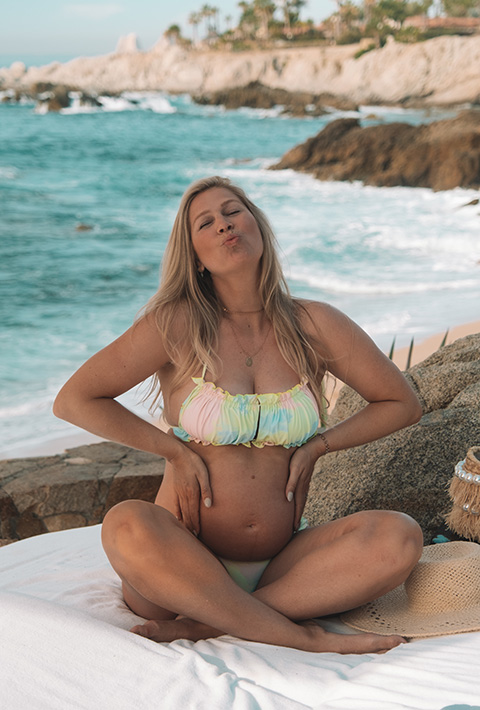 Top Babymoon Resorts in Cabo
When we took our Cabo babymoon, we chose to stay at Esperanza, Auberge Resorts Collection. They had an amazing Hola Bebé package that we took advantage of.
However, there are so many other excellent places to stay for a Cabo babymoon.
Esperanza, Auberge Resorts Collection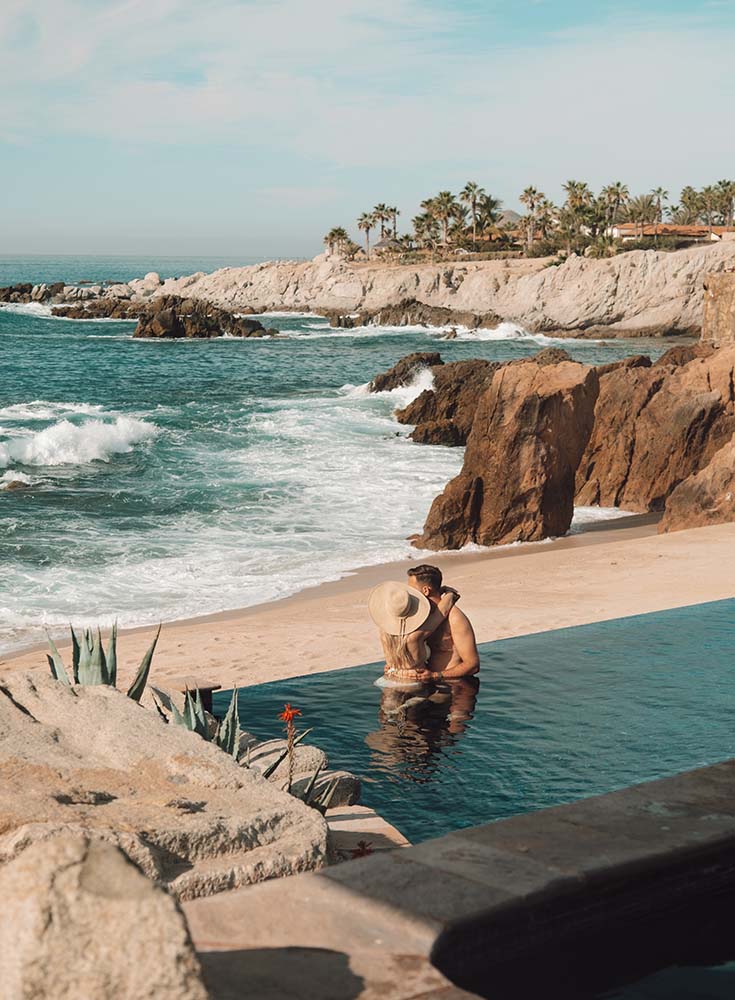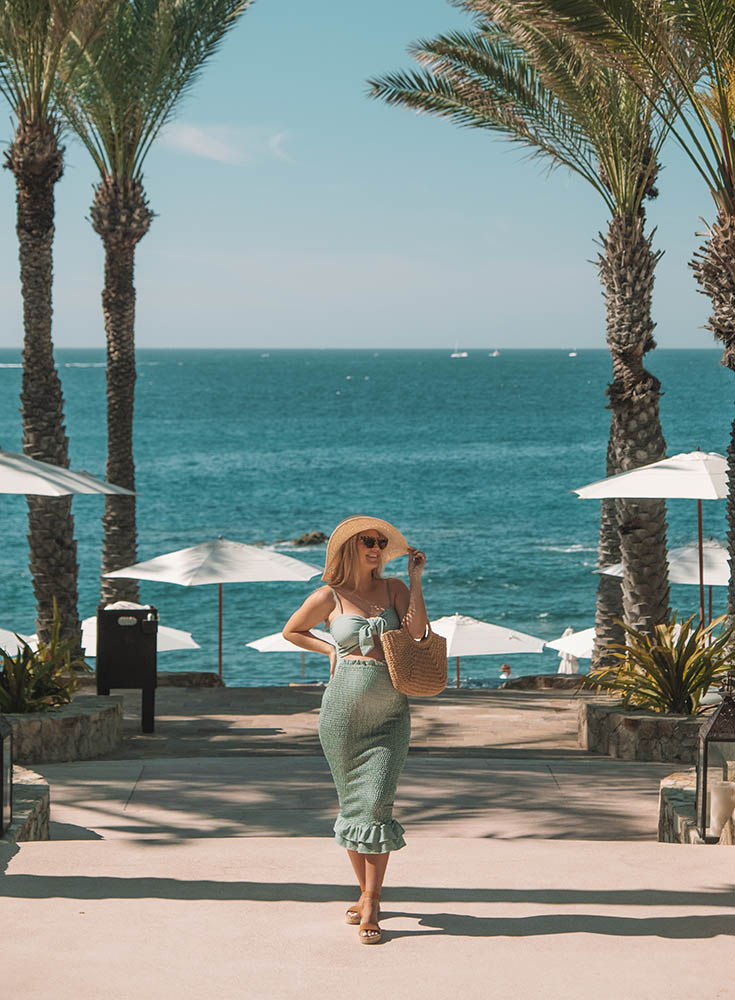 Esperanza, Auberge Resorts Collection
Esperanza, Auberge Resorts Collection offers a babymoon package called Hola Bebé. This package includes a four-night stay, a spa day, a date night dinner, a babymoon photoshoot, and so much more.
We took advantage of this package and enjoyed several blissful days at Esperanza for our babymoon in March.
We'd spend the whole day here doing a whole lotta nothing—and I'd do it the exact same way all over again!
If you're into candlelit lanterns, swaying palms, gorgeous cabanas, and wooden swing sets by the beach — Esperanza may just be the place for you.
The already luxe property was fully renovated just a few years ago and upped the modern amenities — like heated infinity pools (yes, please!).
It's no surprise that Forbes Magazine named it one of the top 5-star resorts.
We came back feeling relaxed and sunkissed…and ready to figure out our baby's nursery!
To get even more details about this amazing place, check out the review of our Babymoon at Esperanza.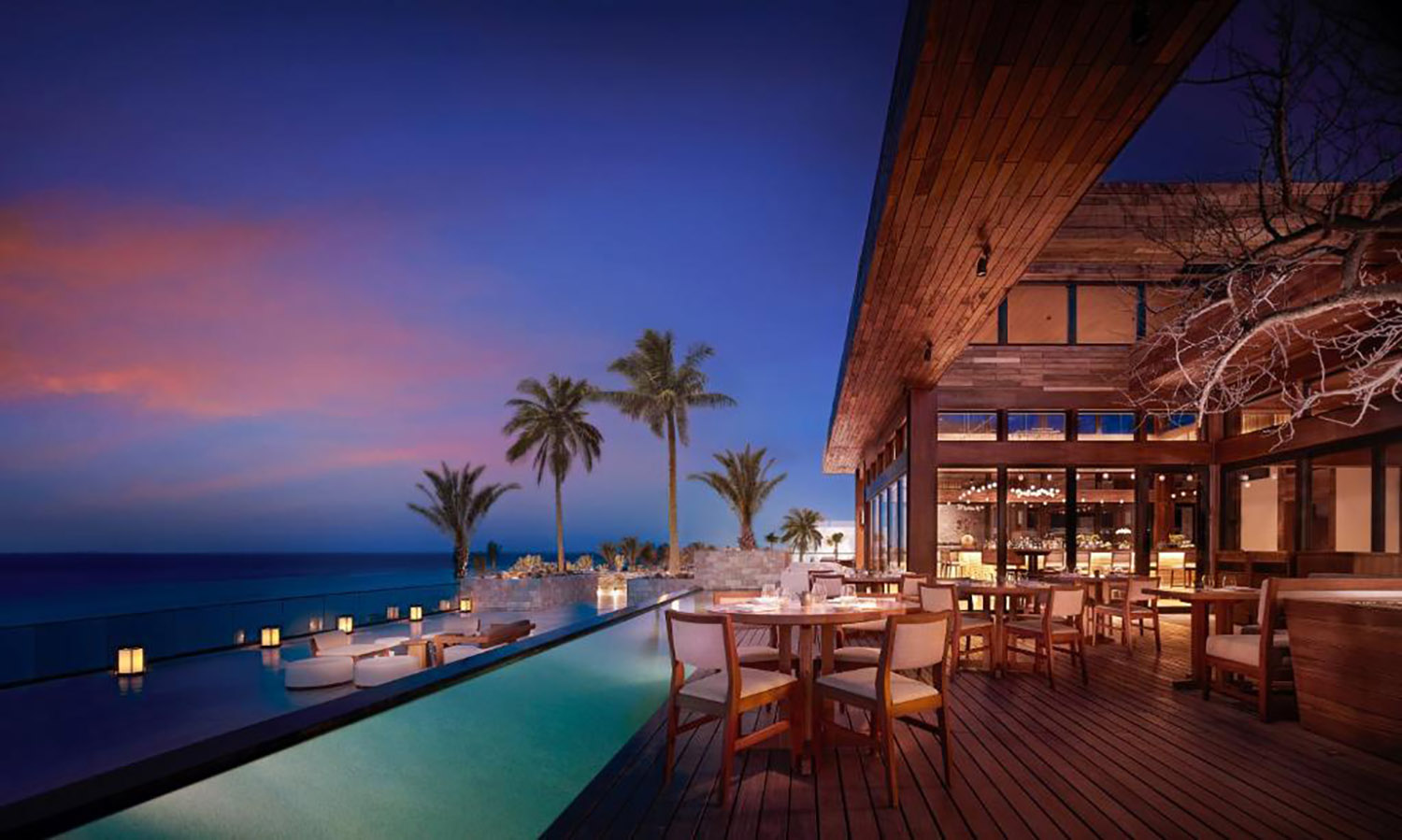 Nobu Hotel Los Cabos
Nobu Hotel Los Cabos
Nobu Hotel Los Cabos is the perfect Cabo babymoon for couples or families.
There are many different promotions to choose from that can include spa and food credits. Mamas-to-be can order room service twenty-four hours a day, which is perfect for those late-night cravings.
Dining options include the Nobu Café, Ardea Steakhouse, private dining experiences, and much more. Enjoy time with or without kids relaxing by the pool and then treat yourself to a service at the on-site spa.

Villa La Estancia
Villa La Estancia
Villa La Estancia is another great resort for the whole family.
Guests can choose from superior rooms, one-bedroom, two-bedroom, or three-bedroom suites. Families will be able to choose from multiple dining experiences that include everything from cafes to private romantic meals on the beach.
Soon-to-be mamas can unwind at the spa or soak up the sun by the pool overlooking the ocean.

Zadun, a Ritz-Carlton Reserve
Zadun, a Ritz-Carlton Reserve
Zadun, a Ritz-Carlton Reserve resort is a fantastic Cabo babymoon destination.
The rooms and suites are almost set up in a neighborhood-like feel. Guests will never feel overcrowded while staying at Zadun.
The service is exceptional with butlers eager to help guests with anything they wish. Zadun will make any babymoon relaxing and tranquil for all mamas-to-be.

Waldorf Astoria Los Cabos Pedregal
Waldorf Astoria Los Cabos Pedregal
Waldorf Astoria Los Cabos Pedregal is a unique resort that offers guests a relaxing haven to escape every day worries.
Each room has amazing views of the Pacific Ocean and a private pool. Guests will be able to take advantage of their very own concierge or butler that will help with any need.
You will never have to leave the resort with the four restaurants and tranquil spa on site.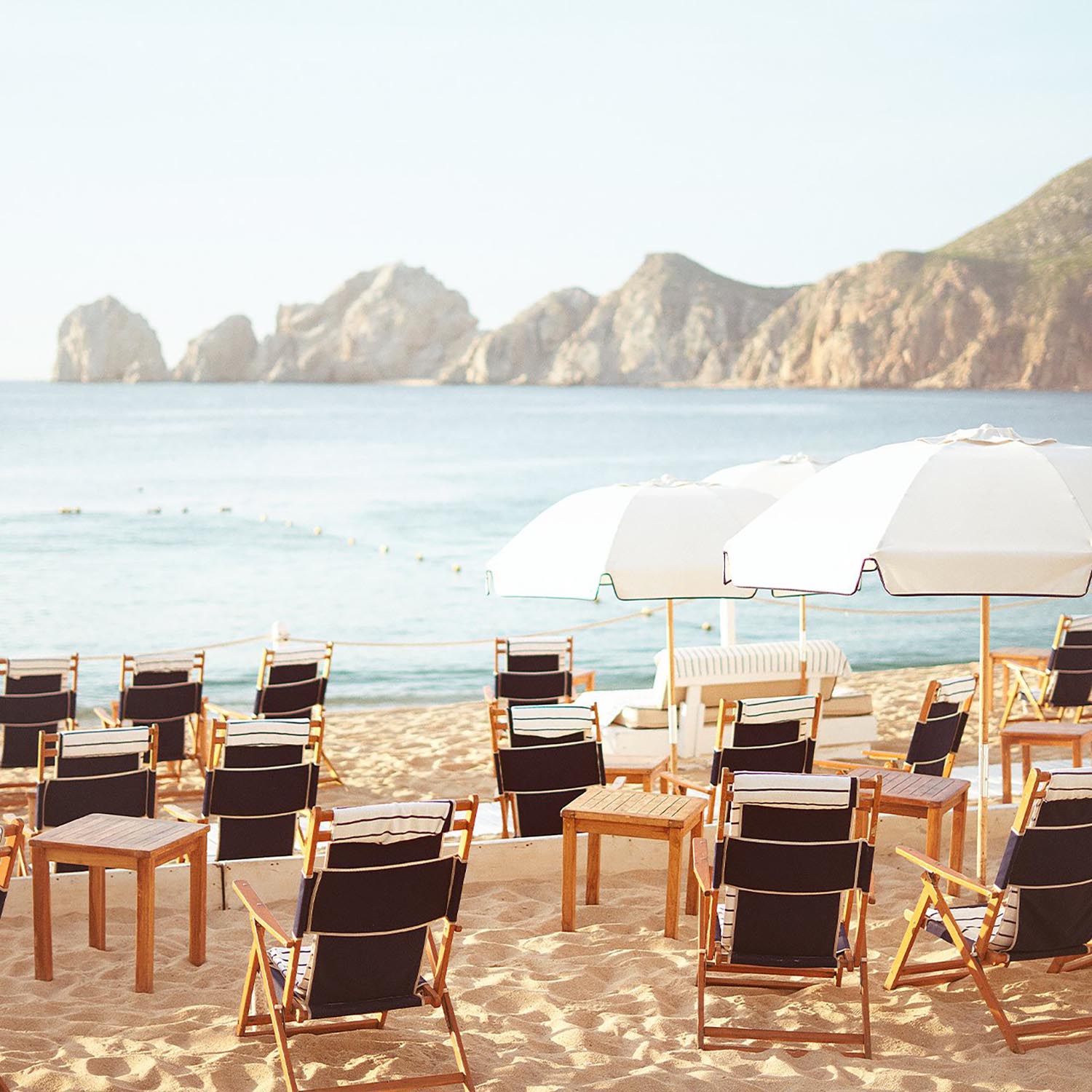 Bahia Hotel & Beach House
Bahia Hotel & Beach House
Bahia Hotel and Beach House is a more affordable Cabo babymoon escape.
The rooms here are spacious and modern, and the hotel is just minutes from the white sand beaches. Guests can enjoy dining at one of the two restaurants on-site or relaxing by the outdoor pool.

Garza Blanca Resort & Spa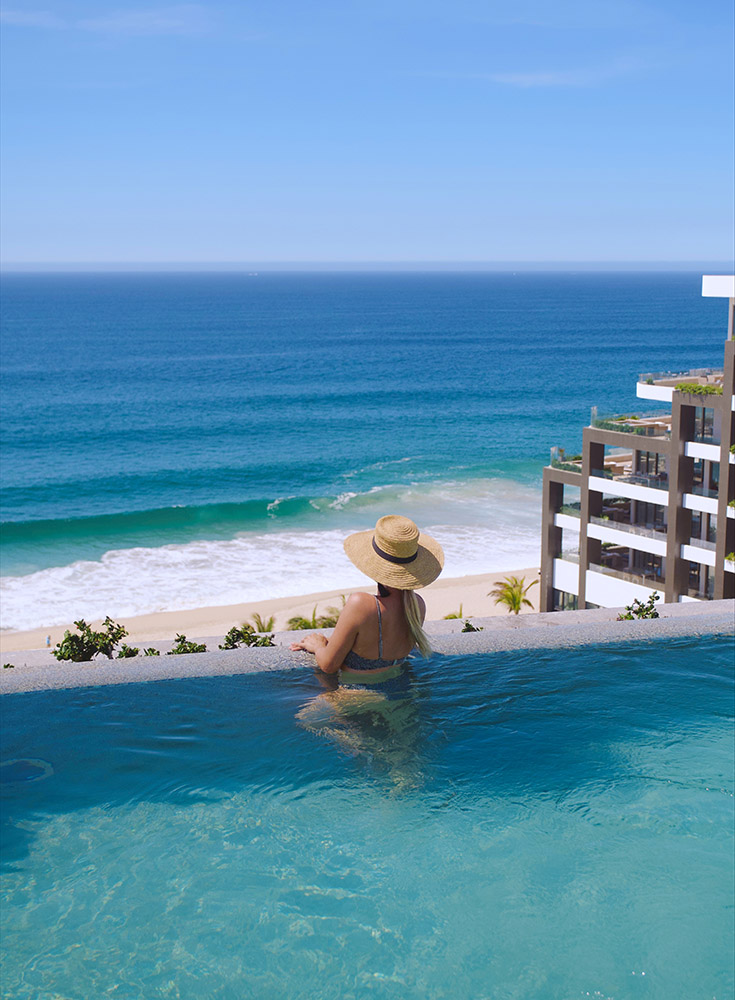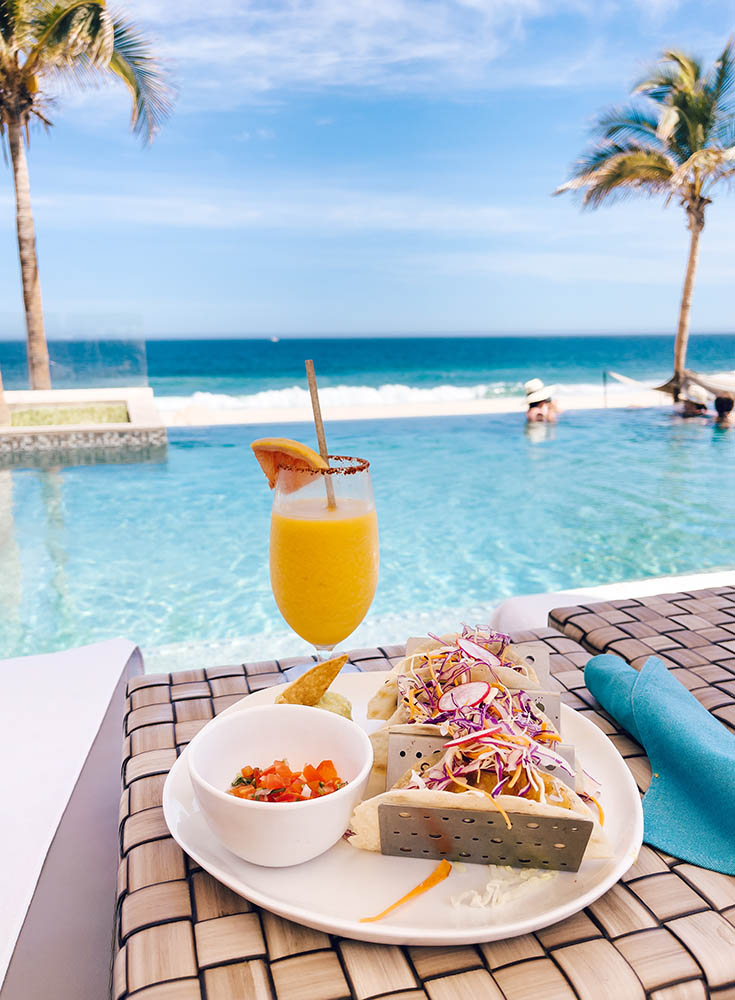 Garza Blanca Resort & Spa
Garza Blanca Resort & Spa can make the perfect Cabo babymoon for families welcoming a new addition.
The hotel has the option to purchase an all-inclusive package or just a room, which includes a kitchenette. There are six pools to choose to relax at, including an adult-only one.
There are also six on-site restaurants, so moms will have many choices for all of their cravings. To check out more details about my stay here, check out staying at Garza Blanca Resort and Spa Los Cabos.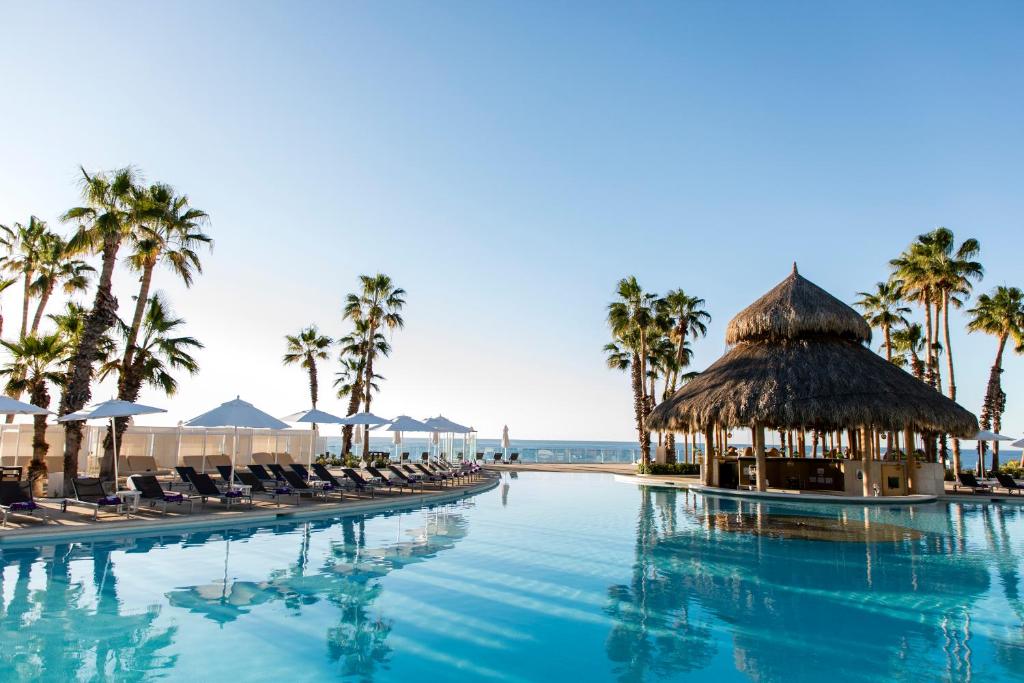 Paradisus Los Cabos
Paradisus Los Cabos
Paradisus Los Cabos is an all-inclusive resort that offers seven different restaurants, a fitness center, lush gardens, a full-service spa, and a relaxing pool. Couples will love soaking up the sun on their Cabo babymoon here at Paradisus.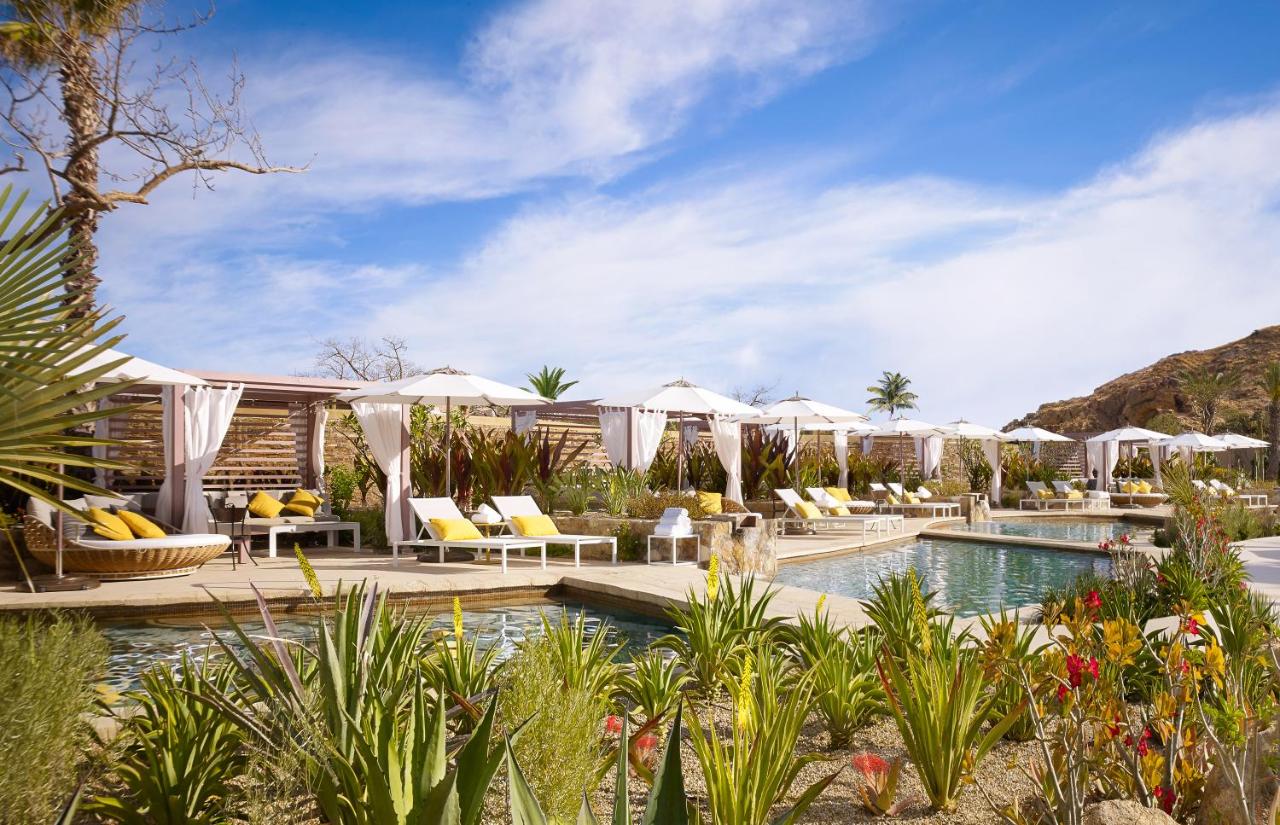 Montage Los Cabos
Montage Los Cabos
Montage Los Cabos welcomes both families and couples anticipating new additions.
Guests can enjoy many different dining options which include the poolside restaurant at Mezcal, the beach view restaurant at Marea, Thai food at Talay, and even delicious Mexican sweets at Paletas.
Couples can unwind near one of the multiple pools, or even rent a private cabana for the day to enjoy time together.
Soon-to-be moms should make sure they visit the spa for a prenatal massage and then relax by the poolside bar with a mocktail.

Have you been to Cabo before or are you considering a Cabo babymoon? I'd love to hear about which property you decide to stay at!
Please share all about your trip in the comments below. 🙂