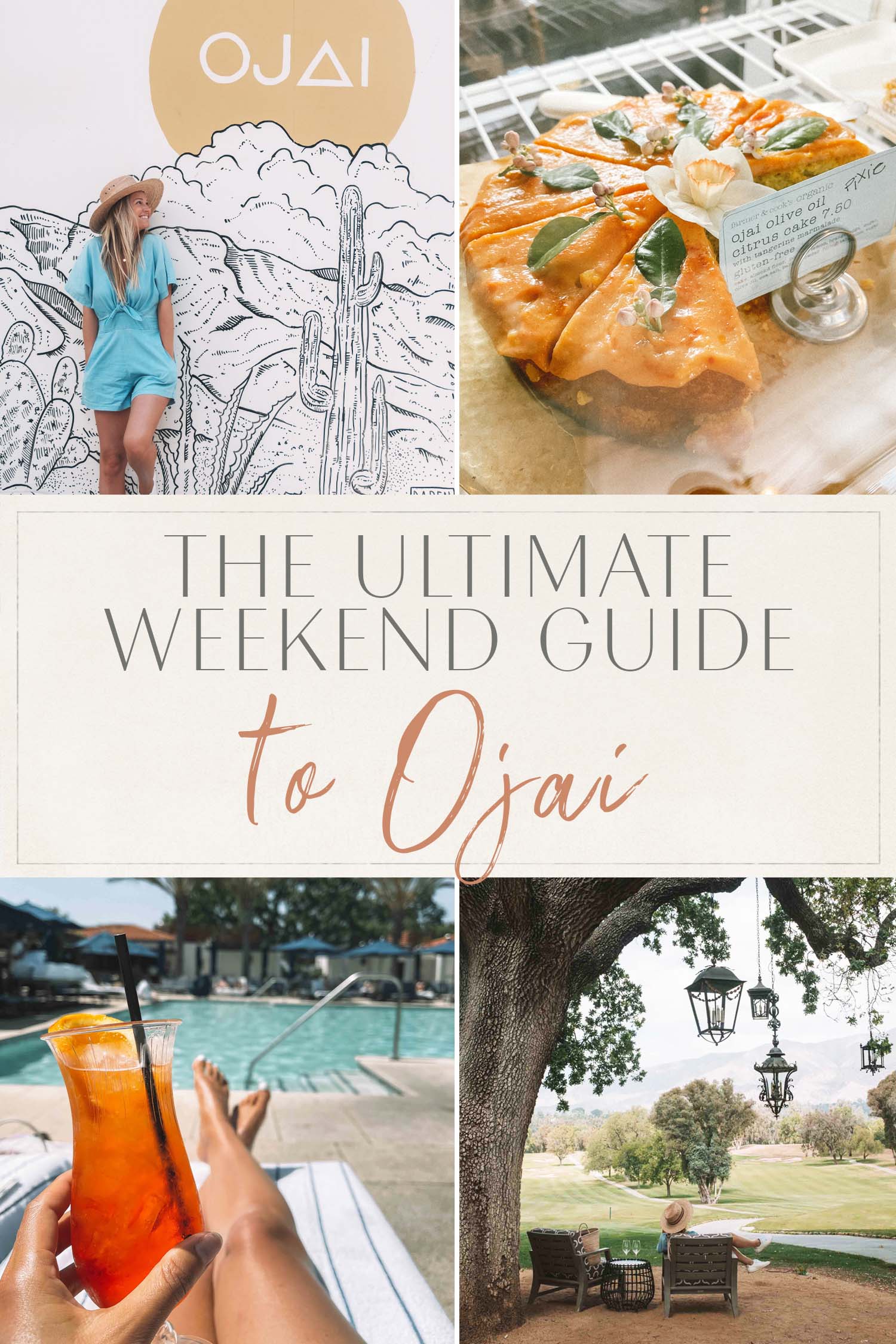 Growing up in Southern California, I was surrounded by endless opportunities for adventure. One place that was off my itinerary for far too long was the quirky and quaint little town of Ojai.
Just north of Malibu, this popular weekend getaway is known for its gorgeous Spanish architecture, winding hiking paths, and locally sourced cuisine.
For those that live in Southern California, Ojai is a perfect 2-3 day escape — ideal for relaxing, relaxing, and more relaxing.
Ready to explore the most charming town in California? Here's my weekend guide to Ojai!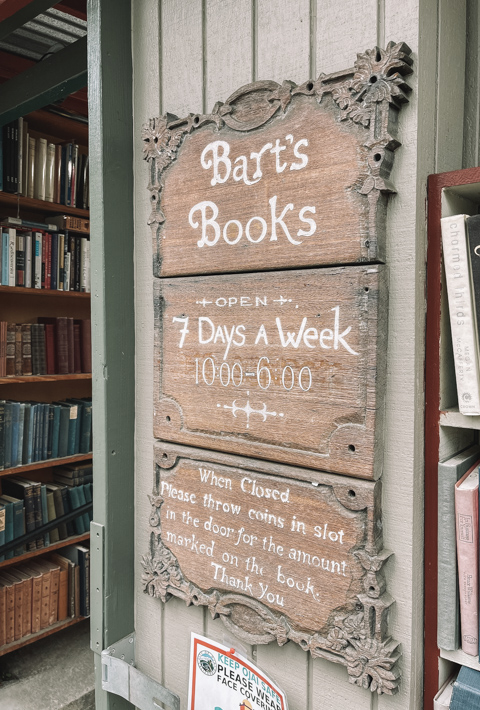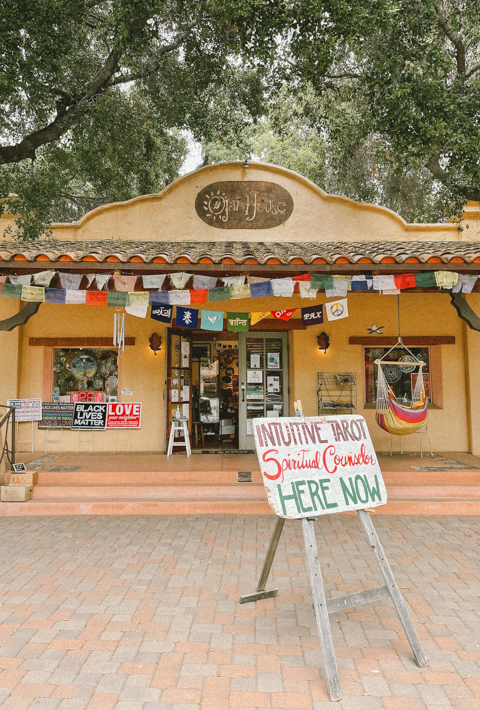 What  to Expect
Condé Nast Traveler tagged this place as a "nouveau hippie utopia" and it's a perfect description. Ojai is all about small businesses and sourcing goods locally. From retro motels to vintage bookstores to palm readers, everything here is unique.
Sample the olive oil infused with "Pixie" tangerines, bite into a fresh Valencia orange, and go for a wine tasting to get a taste of the town.
Fun fact: Corporate chains are actually banned in Ojai. Rather than reaching for the same old Starbucks, you can try a local brew. Goodbye, In-N-Out. Hello, roadside farm stand. Farm-to-table is the norm here.
One of the highlights of my visit was staying at the Ojai Valley Inn, a massive wellness resort perfect for a poolside escape.
We started the day with a poolside yoga class, soaked in the sun while we biked around the property, then swung by the spa for a massage. After a long day of exploring, we sipped wine in front of the fire.
The perfect weekend escape for couples, families, or girlfriends (and fur babies, since it's all pet-friendly here!), Ojai is definitely a place I'll go back to.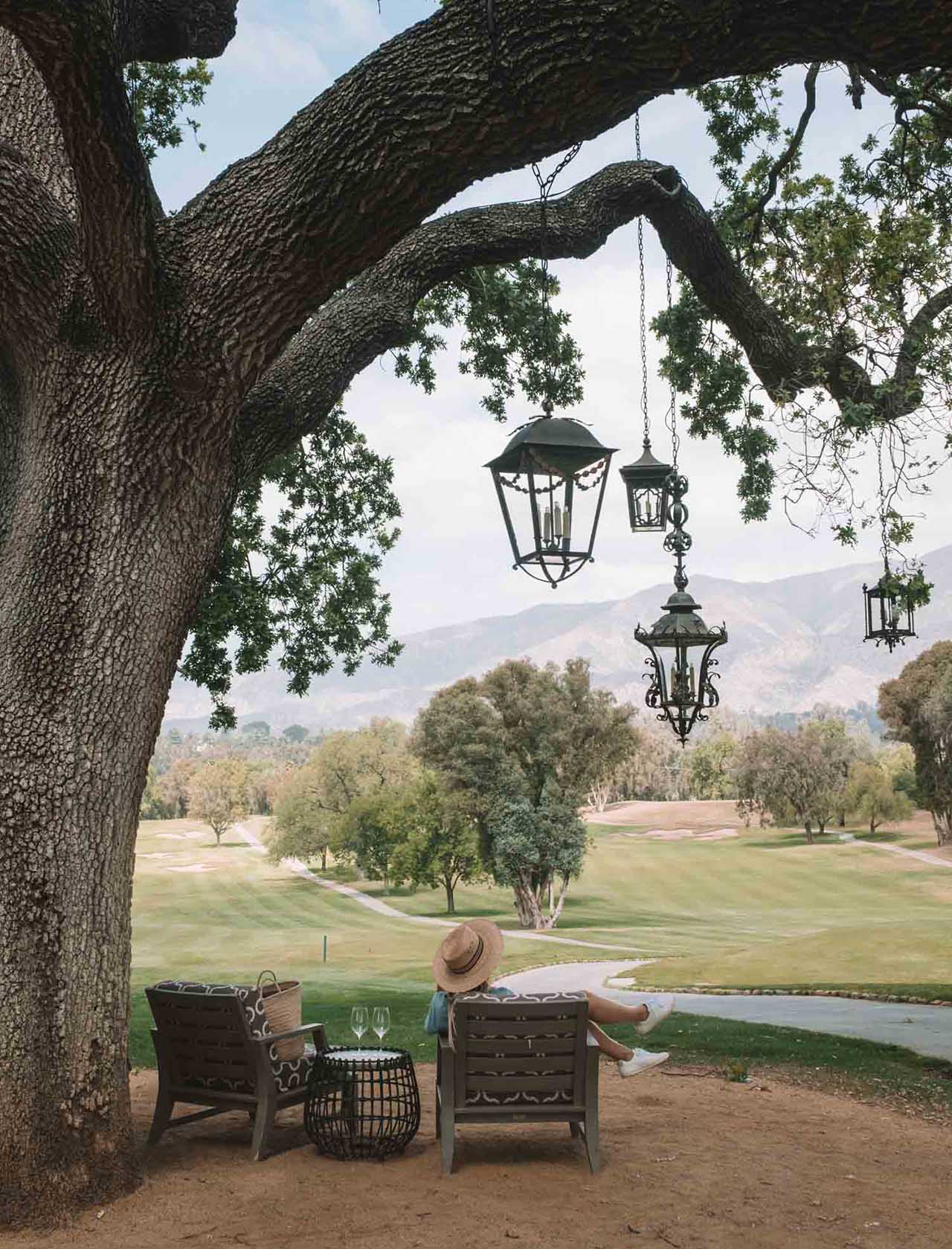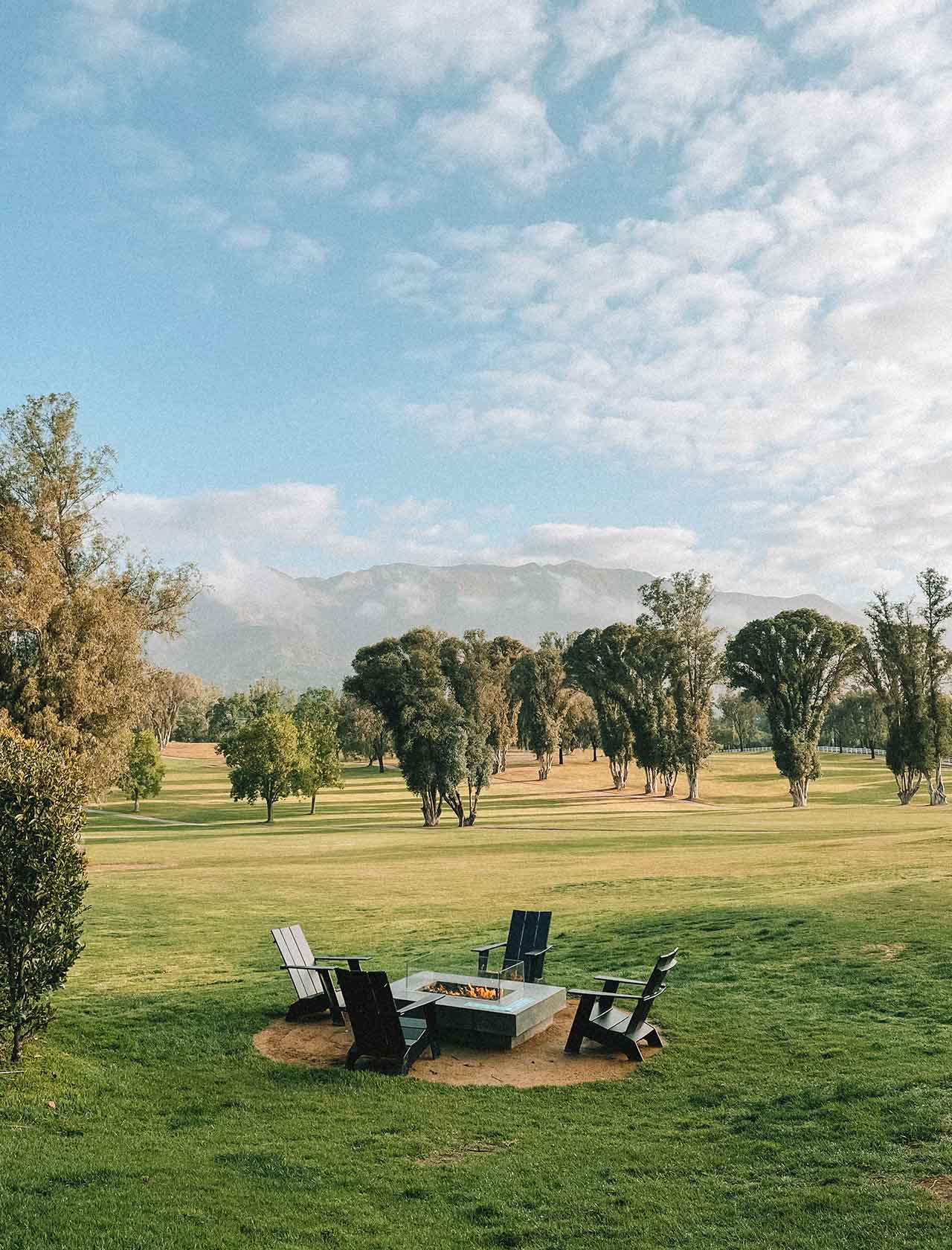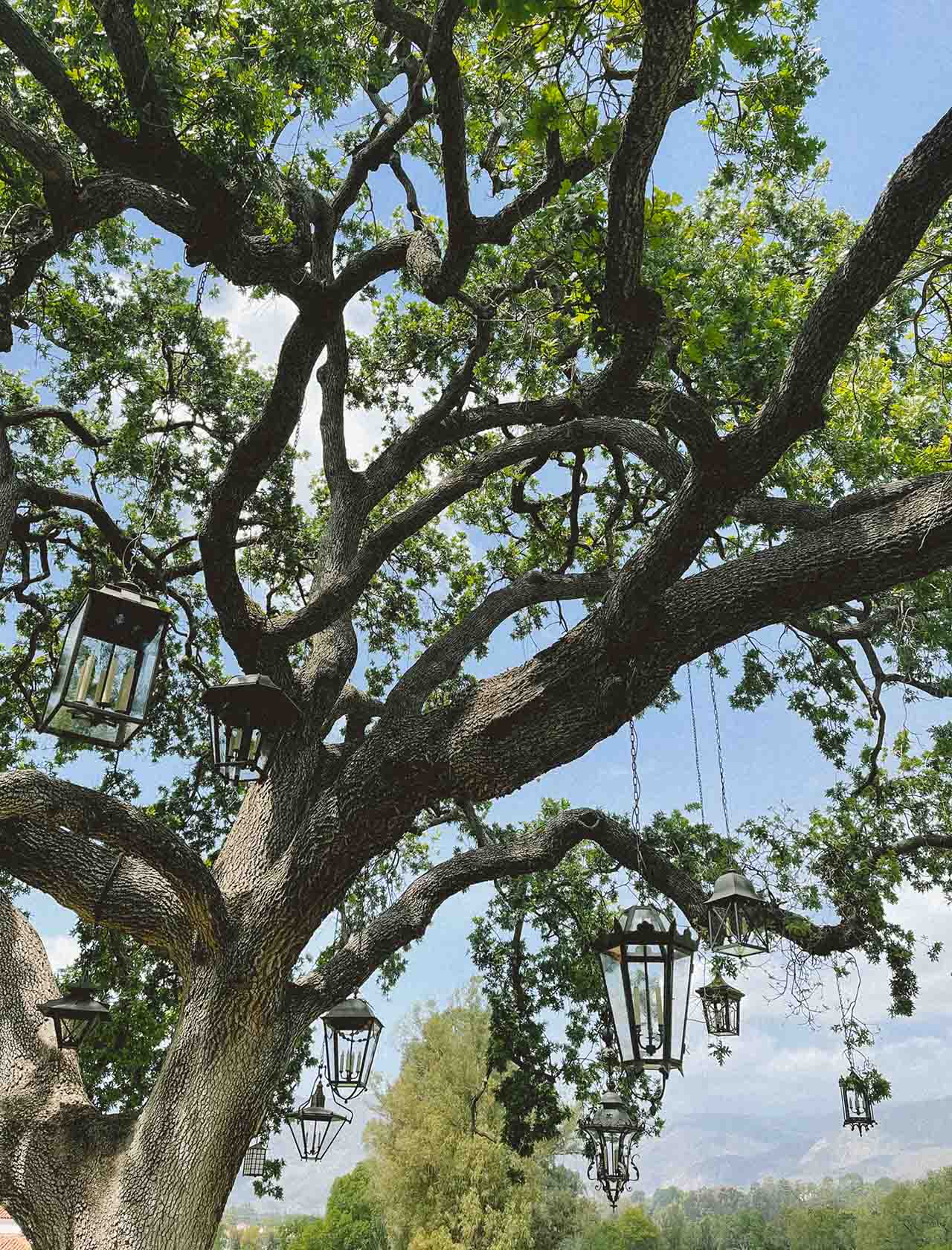 Where to Stay in Ojai
If you are going for a luxe spa/chill poolside kind of weekend, this will give you that quintessential Ojai experience — but it comes at quite the price! We're talking $500 a night for a basic room.
While it is very pricey, if you're after a five-star carefree weekend, you'll get it here.
Before arriving, I had so many friends recommend the Ojai Valley Inn and now I know why. With multiple pools, on-site yoga classes, firepits (you can reserve your own and grab a s'mores kit from the cafe!), and tennis courts, this is the kind of place where you can have a great time without ever leaving the property.
They also offer free bikes so you can pedal around the expansive property or ride into town.
A smaller hotel, this inn books up quickly, especially at weekends, so be sure to make a reservation early. They have a great on-site bar where you can sip a cocktail poolside.
Looking for something a bit different? Book an Airstream at the Caravan Outpost. While there's no pool on-site, it's an experience you won't soon forget.
I love the retro vibe of this place. Recently renovated, this no-frills hotel is a budget-friendly option for a comfy bed, sparkling pool, and hot tub in the center of the action.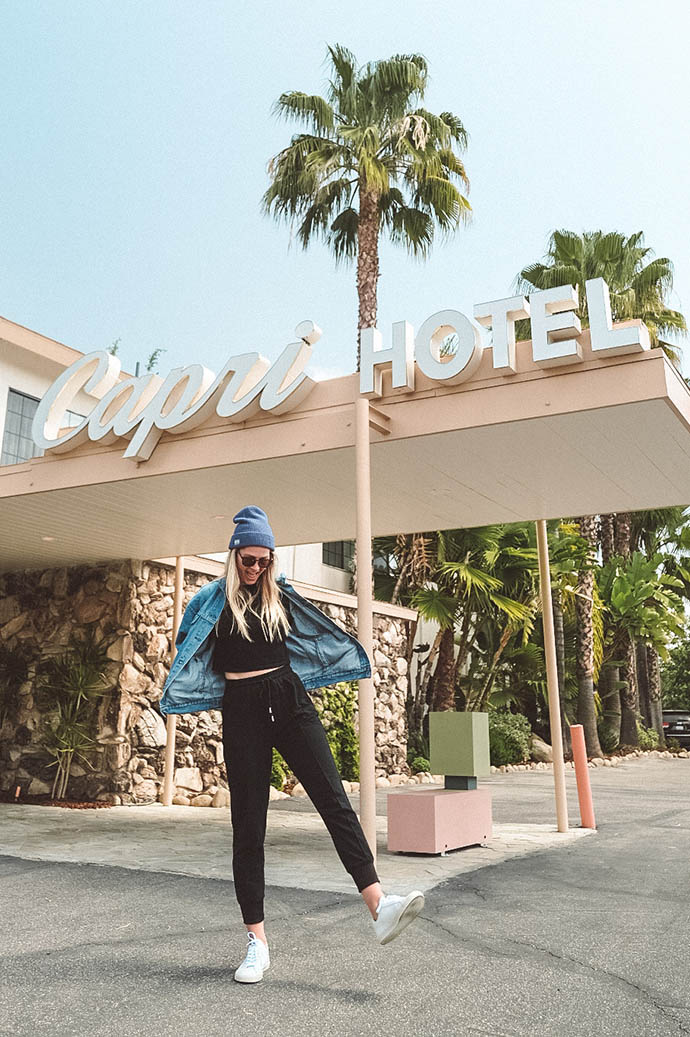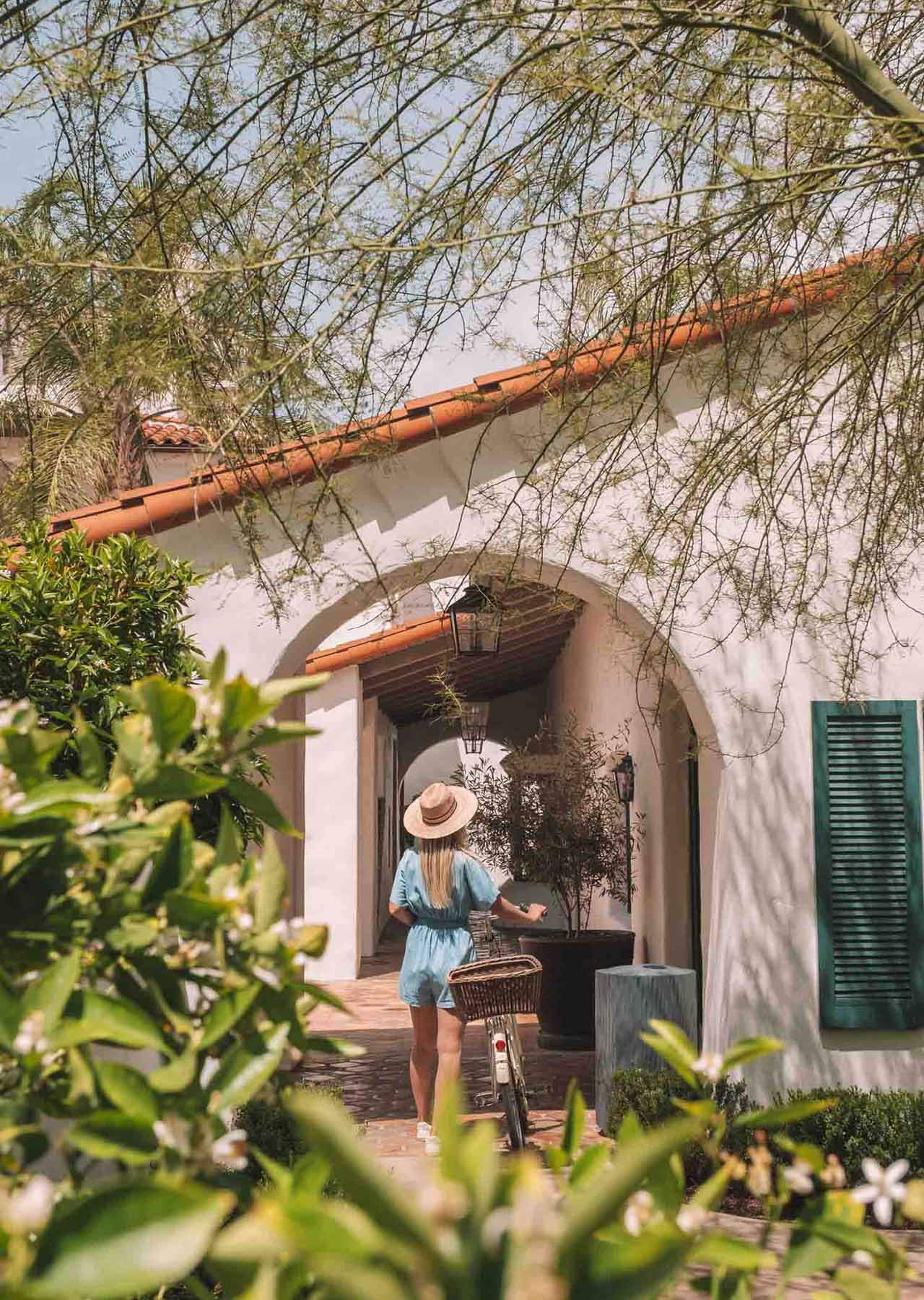 When to Visit Ojai
For most places, I often try to travel mid-week as you can usually get cheaper rates and it's less crowded. In the case of Ojai, I really would not recommend this as SO many things are closed.
I'd recommend going during the later part of the week if you can swing it.
While this is a weekend guide, staying in town from Thursday to Saturday is ideal.
That'd give you the opportunity to check out weekend-only events but still allow you to see the town without fighting a crowd.
And crowding is a real issue here! In hotels and restaurants alike, you will find places booked out months in advance. This is especially true when COVID restrictions are in place and numbers are limited.
After the mad rush at the weekend, a lot of businesses close on Mondays and Tuesdays.
I was wandering around town on a Tuesday and found almost every place was shuttered. Even finding a place for lunch was a challenge.
Though we were able to avoid most crowds, a number of the restaurants I wanted to eat at weren't open until late Wednesday or Thursday.
That said, Ojai is a perfect year-round destination.

In Southern California, the weather is mild enough to get outdoors pretty much all year. However, if you're looking for a poolside break, plan for spring through early fall to get the warmest weather.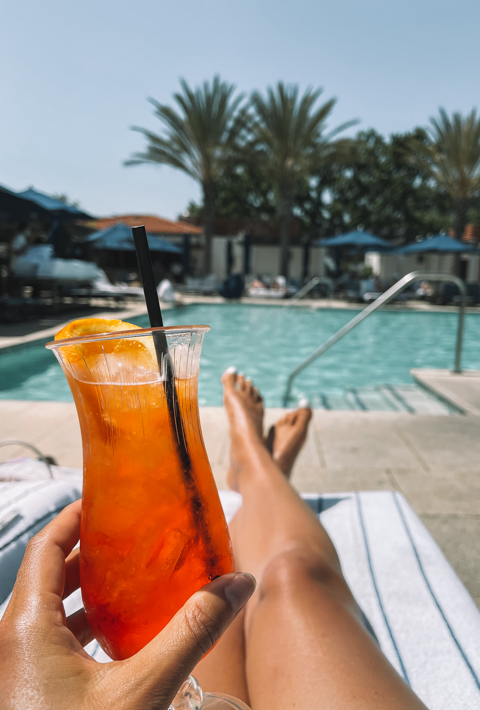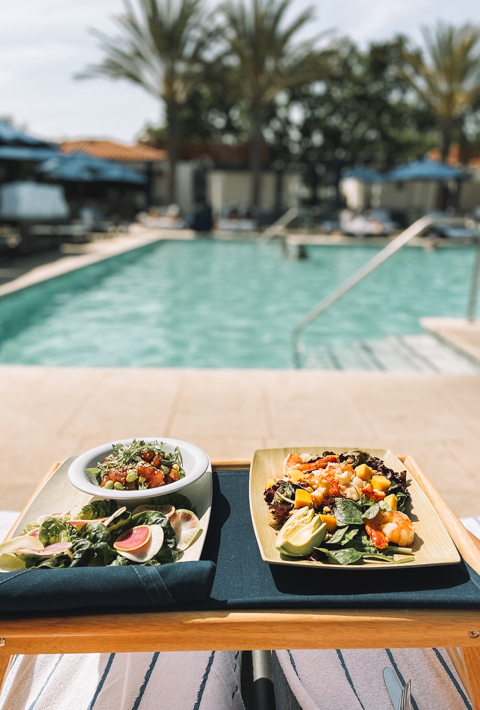 Top Things to Do in Ojai
Look to unwind? For a laidback break, this is the place to go. Forget non-stop nightlife and wild clubs. In Ojai, it's all about soaking in the sun, sampling local food, and generally just disconnecting. The sleepy town is full of charm and part of the charm is that it's not super activity-focused.
It's totally okay to spend your entire trip poolside! But, if you want a few more options, here are some cool things to check out in Ojai: 
Spa Day at Ojai Valley Inn
This award-winning spa is a must! If you're a guest, there are a range of freebies. If you're staying elsewhere, you can also book a treatment but note that it's reserved for guests during the weekend.
Hot Springs
Along the Matilija River in Los Padres Forest, you'll find a collection of five steamy hot natural springs.
Yoga and Meditation
A modern hippie hotspot, this is one of SoCal's top yoga and mediation destinations and you'll find a number of places available to practice at. Look around a bit to find the studio that's right for you!
Wine Tasting
While you'll find a range of vineyard and wine tasting rooms, Topa Mountain Winery is the crowning glory. Be sure to bring your camera for the world-class views there.
Beer Tasting/Breweries
Welcome to craft beer paradise. While you could spend all weekend on brewery crawl if you have time for only one stop make it the Ojai Valley Brewery. This sustainable factory produces some of the best-unfiltered beer you've ever had.
Topa Topa Brewing Company is another fantastic option! They're local to Ventura and named after Topa Topa Mountain — which you can see while sipping on one of the many craft beers available.
Olive Oil Tasting
This area is known for its olive production and Ojai Olive Oil Company is well worth your time. Bring your own drinks and food (I'd highly recommend bread and other olive oil-friendly picks). The lush green property is perfect for a picnic and you can taste your way around on a self-guided tour.
I got to chat with the owner for quite a bit and she was so lovely. I purchased the Golden Balsamic and the Orange Olive Oil and have been using them nearly every day for fresh summer salads. Soooo tasty!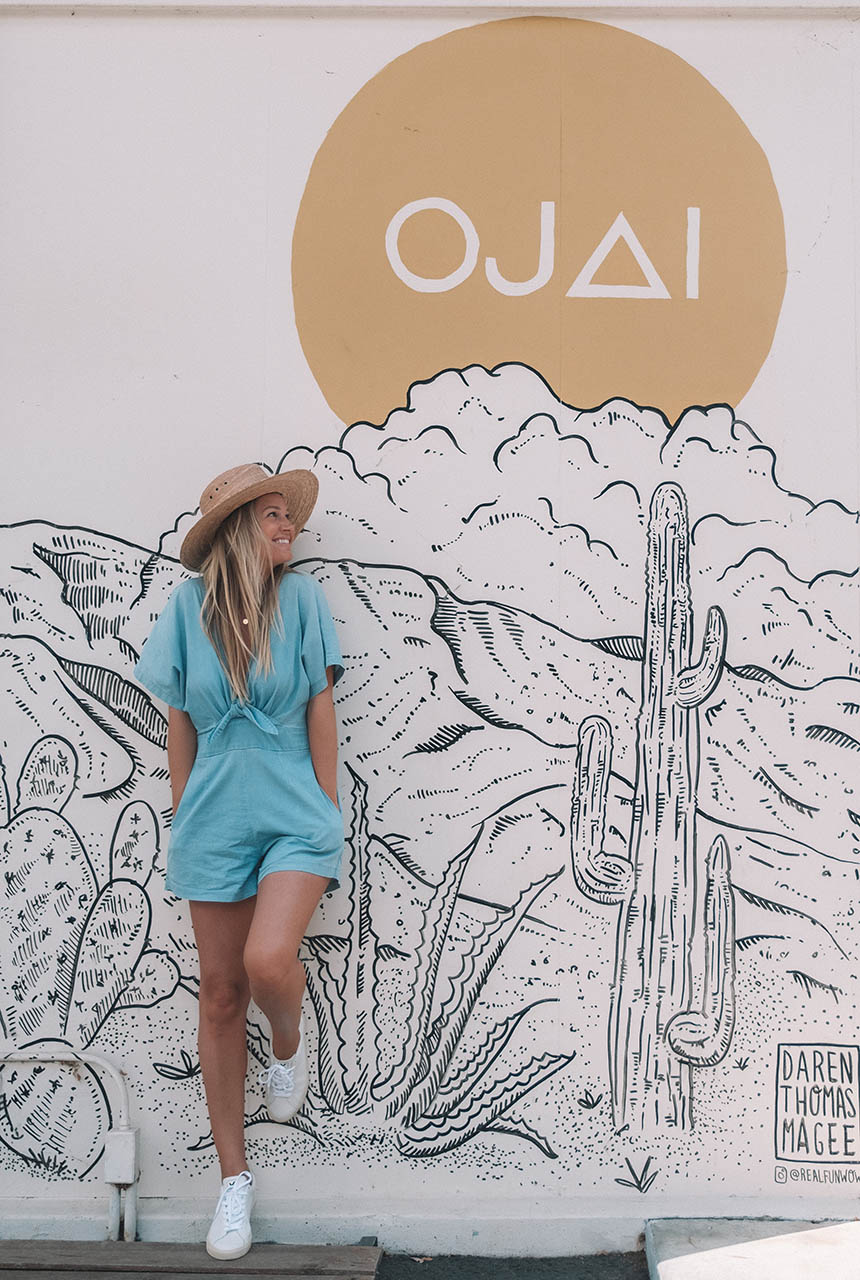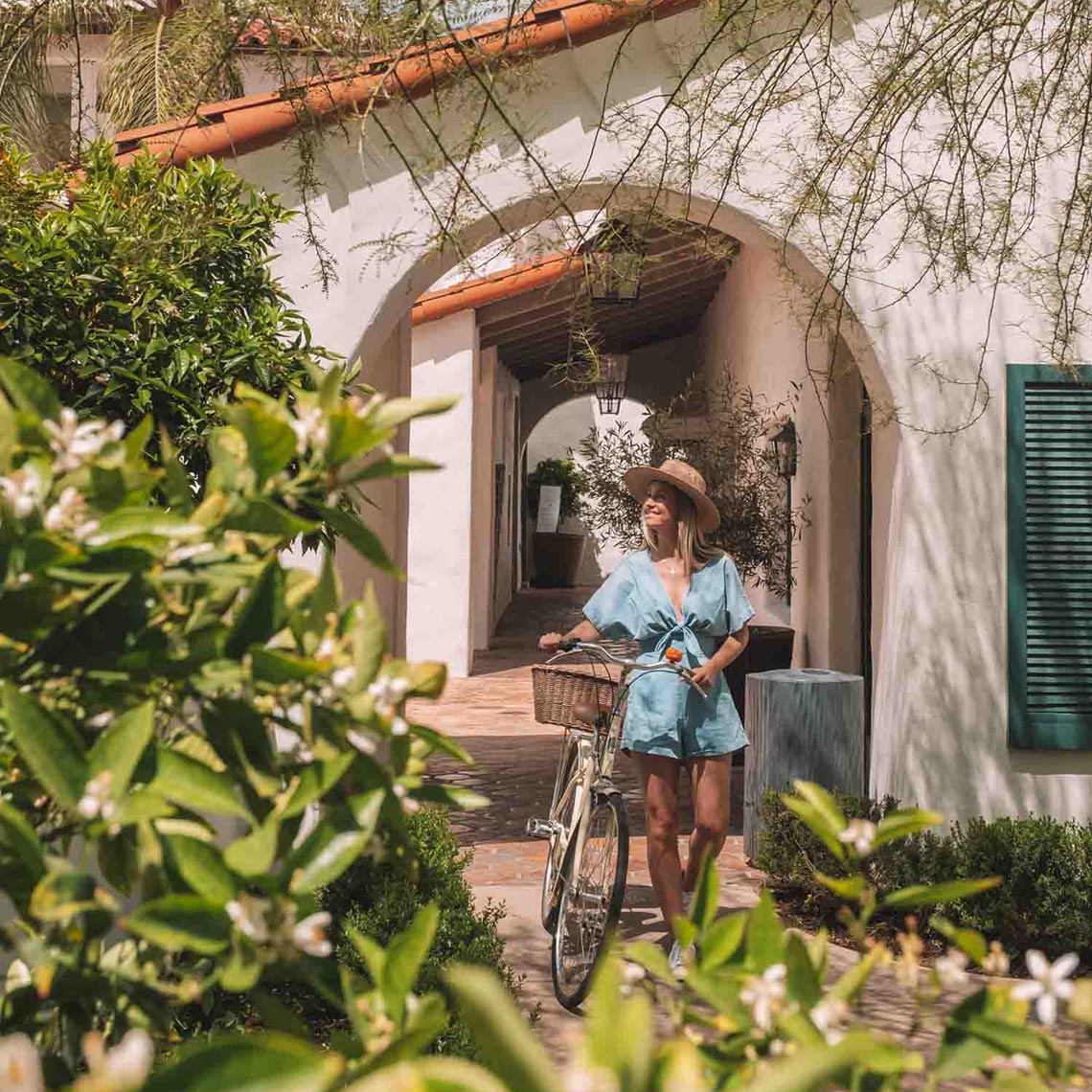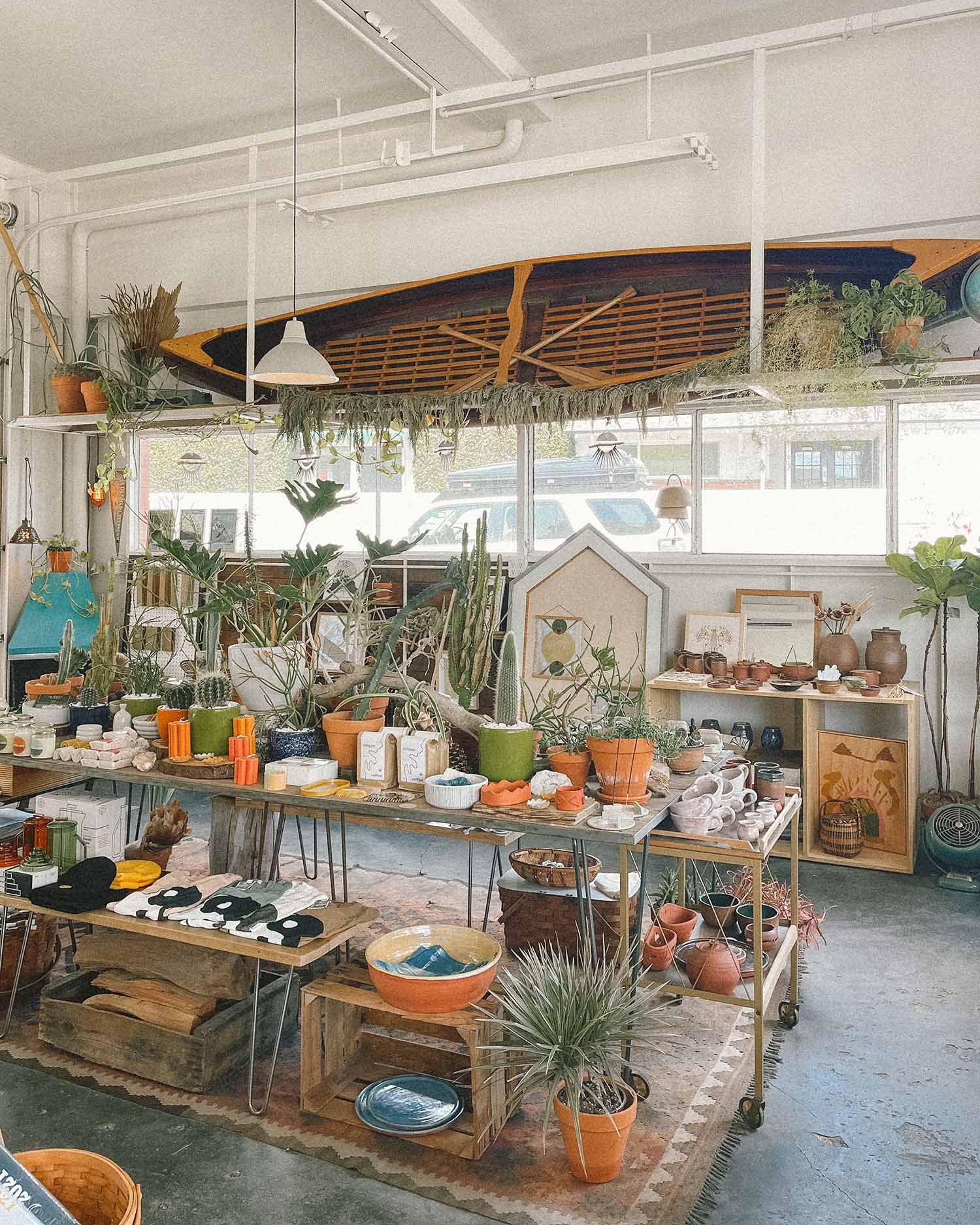 Summer Camp
Explore Downtown + Go Shopping
I adored the quirky downtown shopping around Ojai Arcade and Plaza. From home decor to vintage books, you'll find it all here. In the Field, Bart's Books, Summer Camp, and Cercana were my personal top picks.
As a note — behind Summer Camp is where you'll find the cute Ojai mural!
Take a Pottery Class
What better souvenir than one that you made with your own hands? Book a seat at Firestick Pottery Studio to learn and experiment with a small group. They'll even glaze and ship your piece to you so you don't have to worry about collecting and transporting it.
Make sure to call in advance to reserve your spot.
Do a Honey Tasting
Didn't I tell you this place is a foodie paradise? For a sweet excursion, head over to the family-run Heavenly Honey Company. It's right in the center of town and you can do a honey tasting to pick your favorite variety.
Catch the Pink Moment
Another thing that Ojai is famous for is its sunsets. In the valley, you can take in a magical alpenglow when the mountains peaks are washed in dramatic shades of rose and violet.
For a prime vantage point, go to The Scenic Overlook of Ojai on the 150 with your camera just before sunset.
You can usually catch it if you're staying at Ojai Valley Inn. Unfortunately, it was too overcast when we were there…but that just means I'll have to make a trip back. 😉
Ride The Ojai Valley Bike Trail or Go Hiking
Along Highway 33 from outside of West Ventura, you'll find the nine-mile trail leading into Ojai. This paved path was made for long afternoons out enjoying the sunshine.
It is less than an hour each way and it's a very easy path with lots of shade. Set off from Fox Street in Ojai then make your way into Ventura. Leave yourself time to scope out the town then make your way back.
Day Trips from Ojai
If you're looking to extend your trip and want to venture outside of Ojai, Ventura would make a great day trip if you want to hit the beach. Alternatively, if you're heading south — make sure to stop in Malibu!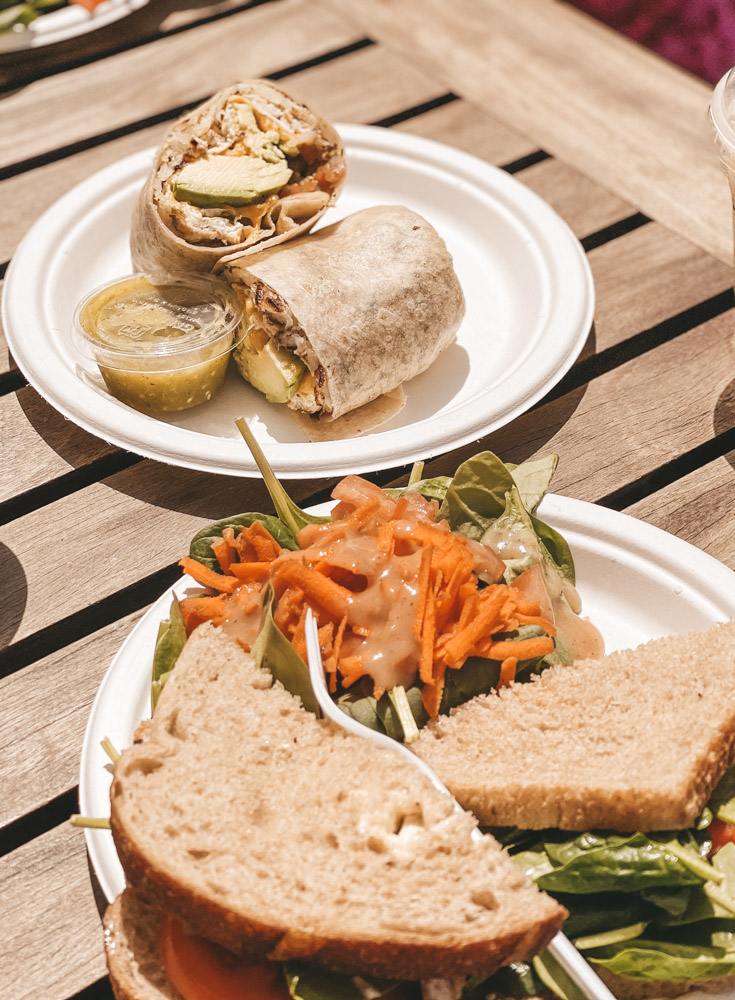 Where to Eat in Ojai
Come hungry! I love that this town booted out the fast-food joints in favor of local picks. It means that every experience is one of a kind and you can dive a bit deeper into the regional offerings.
For Tea and Coffee
Alright, confession time. While Beacon is widely considered one of the best coffeehouses in town I wasn't a fan (it's a cute spot but the coffee just didn't do it for me). If you want the crème de la crème when it comes to coffee, head to Love Social for top-notch java.
Magic Hour: Another top pick for a hot drink is the tea from Magic Hour. They have an adorable little teahouse and you'll find their blends in cafes and restaurants all over Ojai.
For Breakfast
Love Social: Since their coffee was the best around, we opted for breakfast at Love Social.
When we visited, their menu was extremely limited. I'm not sure if this is because of Covid, or because their power had been out the day before. Anyway, it was slim pickings with the sandwiches and breakfast burritos.
However, their online menu seems to be much more extensive — so it may be better at another time! Their reviews online are really good and the outdoor seating was lovely!
On another note, the coffee was SUPERB (in my opinion, it was the best in Ojai).
I'm a self-proclaimed coffee snob and Love Social was my favorite place (I didn't get a chance to try Ojai Coffee Roasting Co., which is the other major spot in Ojai).
Ojai Cafe Emporium: This place has lovely outdoor dining, tons of delicious baked goods, and bites for both breakfast and lunch.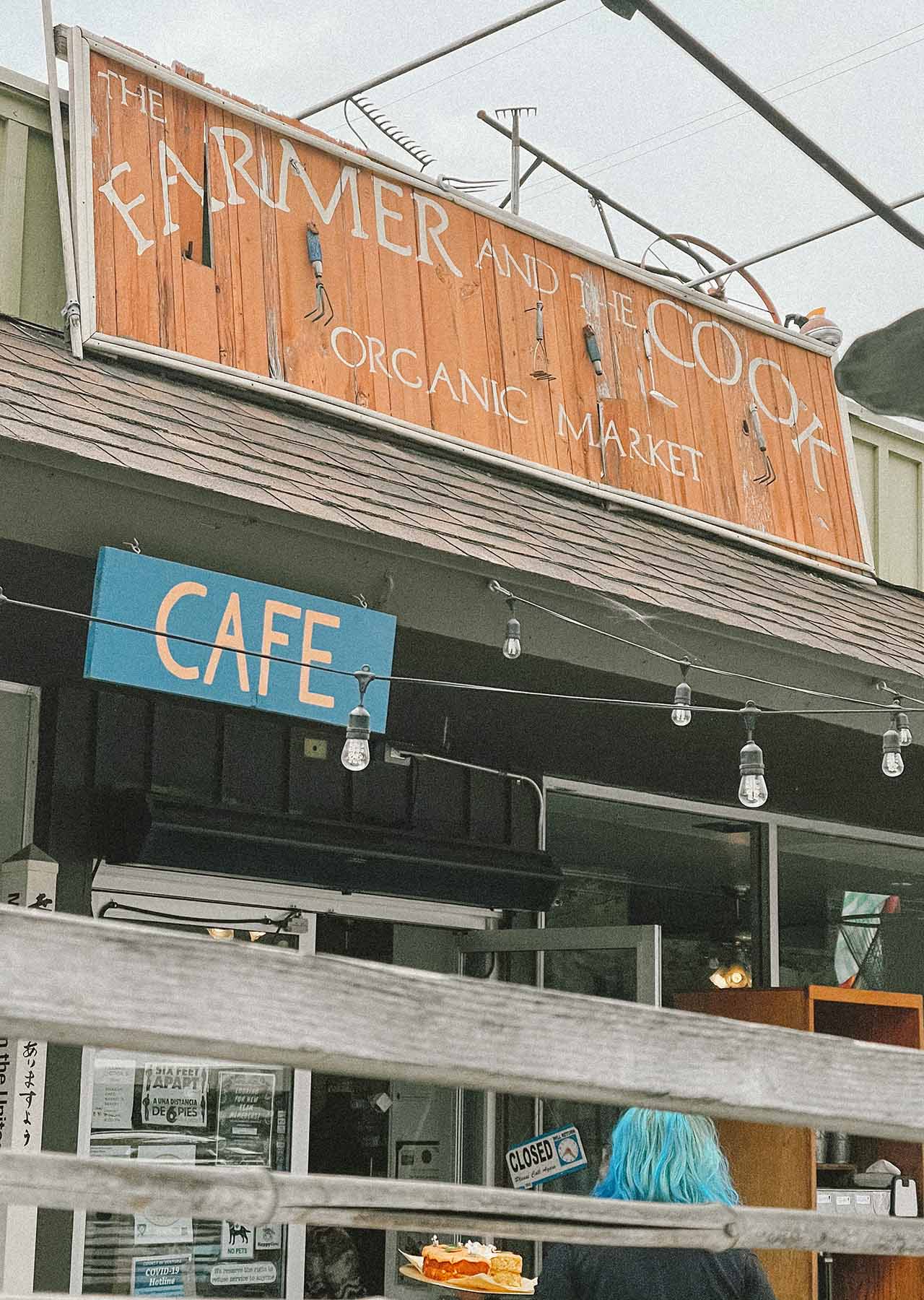 For Lunch and Dinner
The Farmer and The Cook: For lunch, try The Farmer and The Cook. This fully organic, veg-friendly farm-to-table pick has healthy Mexican favorites. Their produce is locally sourced and their sun-soaked patio is one of the hottest spots in town. Overall, we had our best meals here!
As a note, we did have to drive there.
Most of the restaurants and things to do in Ojai are pretty much on the main street, but this was not the case for Farmer and the Cook. It's outside of the main part of town — so keep this in mind!
Azul: Another local fave is Azul. The Mediterranean-inspired menu is perfect for an upscale dinner out of the town. It's one of those places that you'll hear recommended time and time again. Our dinner was good — nothing revolutionary, but a nice place to eat.
Olivella: One of my top ticks was Ojai Valley Inn's on-site restaurant, Olivella. It's an easy option if you're a guest or you can book via OpenTable if you're staying elsewhere. With five-star local cuisine and incredible wine, you can't go wrong here.
A few other places that came highly recommended to me were:
Ojai Rotîe: This Lebanese spot is known for its chicken and patio seating.
Nest: Go here for healthy options and a dog-friendly patio (always a perk!).
Ojai Pizza Co: A modern pizza joint with honey-flavored dough.
Boccali's Pizza & Pasta: A Family-owned Italian eatery with farm-to-table pasta and pizza picks.
Tipple and Ramble: This place is known for having lovely charcuterie boards and a great place to sip on some vino.
Planning Tip:
Ojai isn't a nightlife spot. Plan to have dinner before 9 pm and call it a night. After dark, you'll find the Ojai Deer Lodge has live music during the weekend and is a good pick for a cozy meal. Outside of there, it's a ghost town during the wee hours of the morning.

Have you been to Ojai before? I'd love to hear about your favorite places to eat or things to do in the comments below!