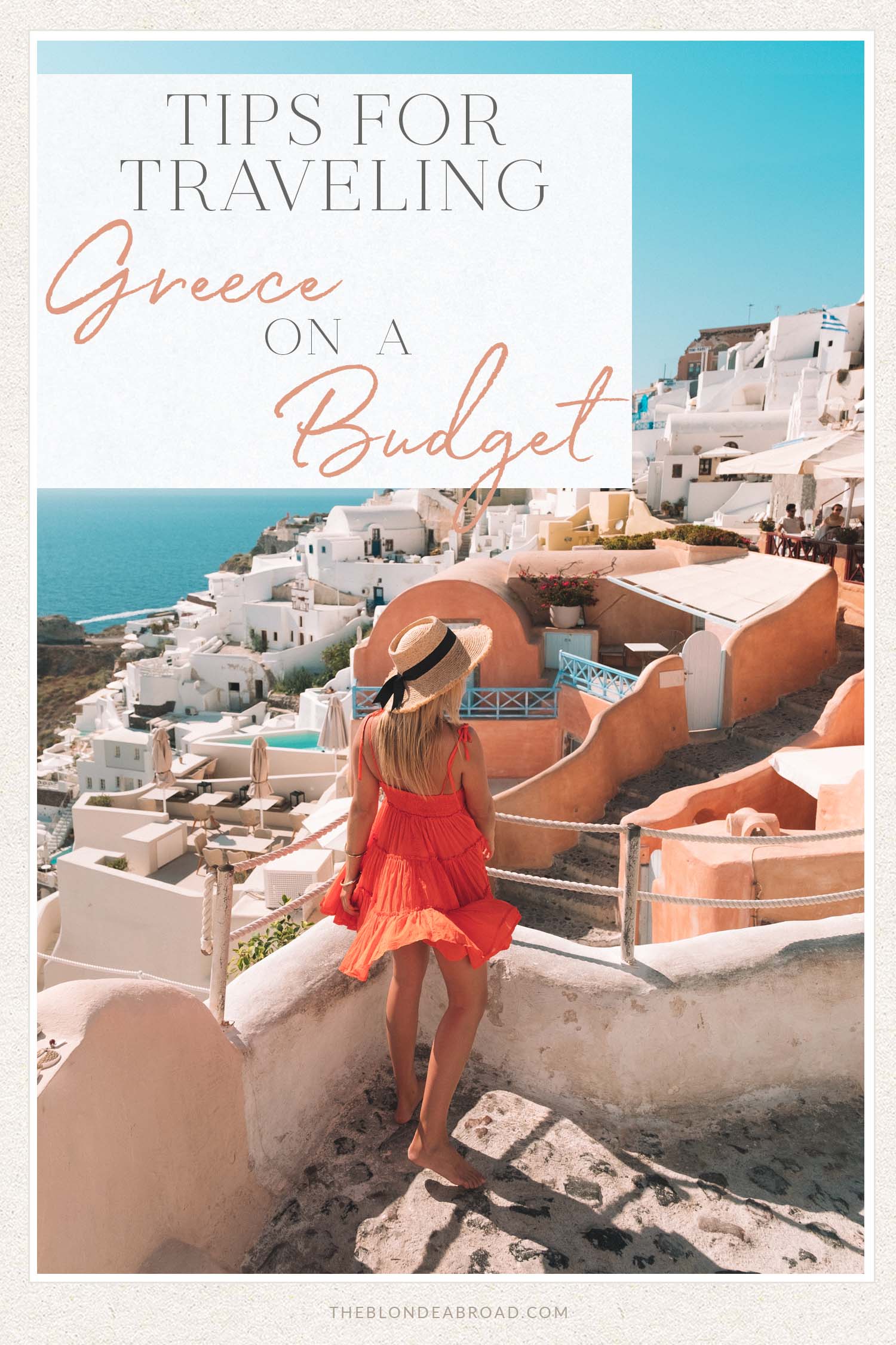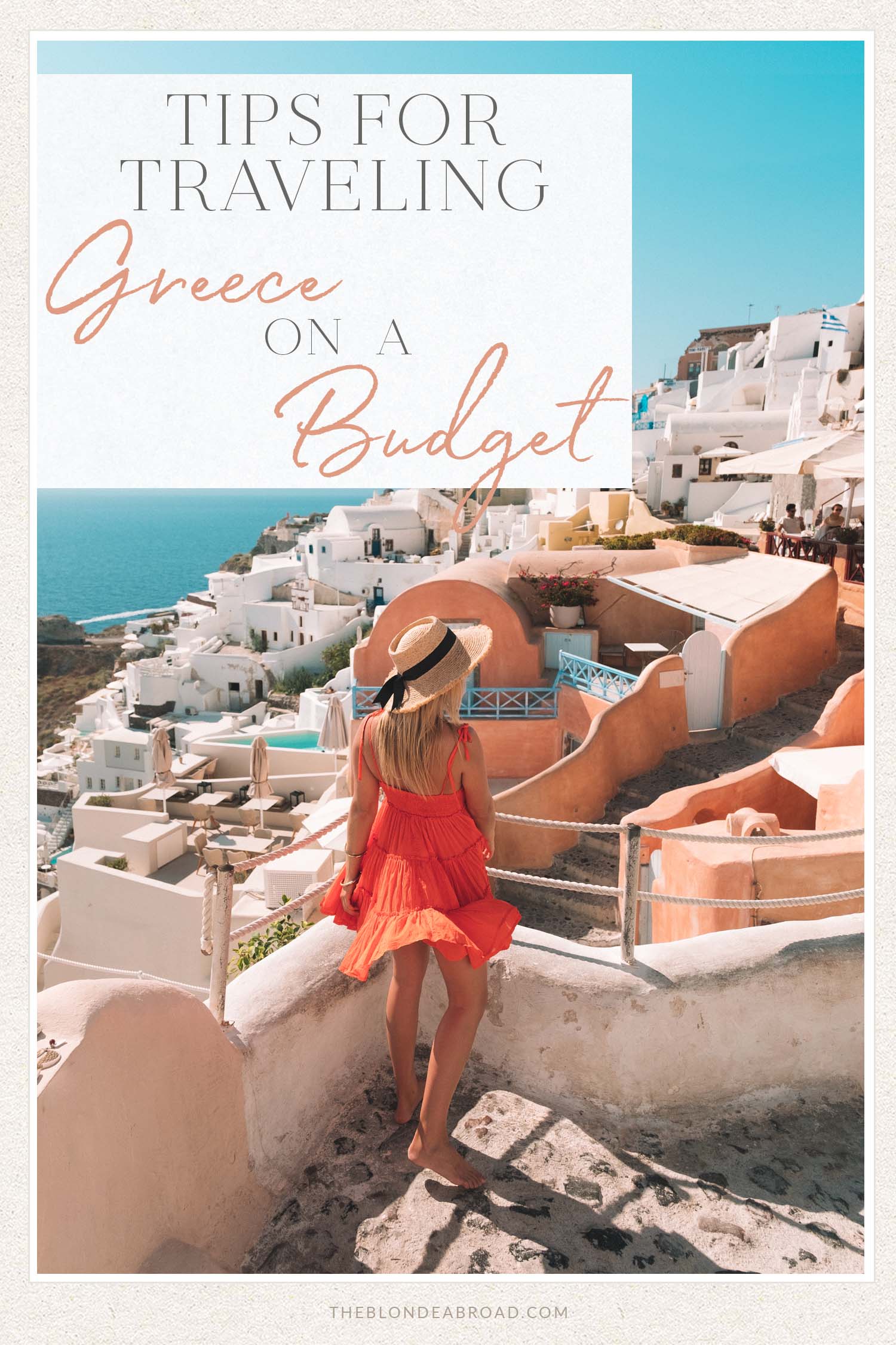 The birthplace of Western civilization and home to some of the most beautiful beaches on the planet, Greece is truly awe-inspiring. Whether you are looking to soak in the sun, explore ruins of the past, or party the night away, this is easily one of the top spots in Europe.
But it comes at a pretty penny.
While places like Santorini and Mykonos can seriously set you back, it's totally possible to see the best of Greece without breaking the bank.
So, grab your flip flops and camera, and let's look at the top tips for traveling Greece on a budget.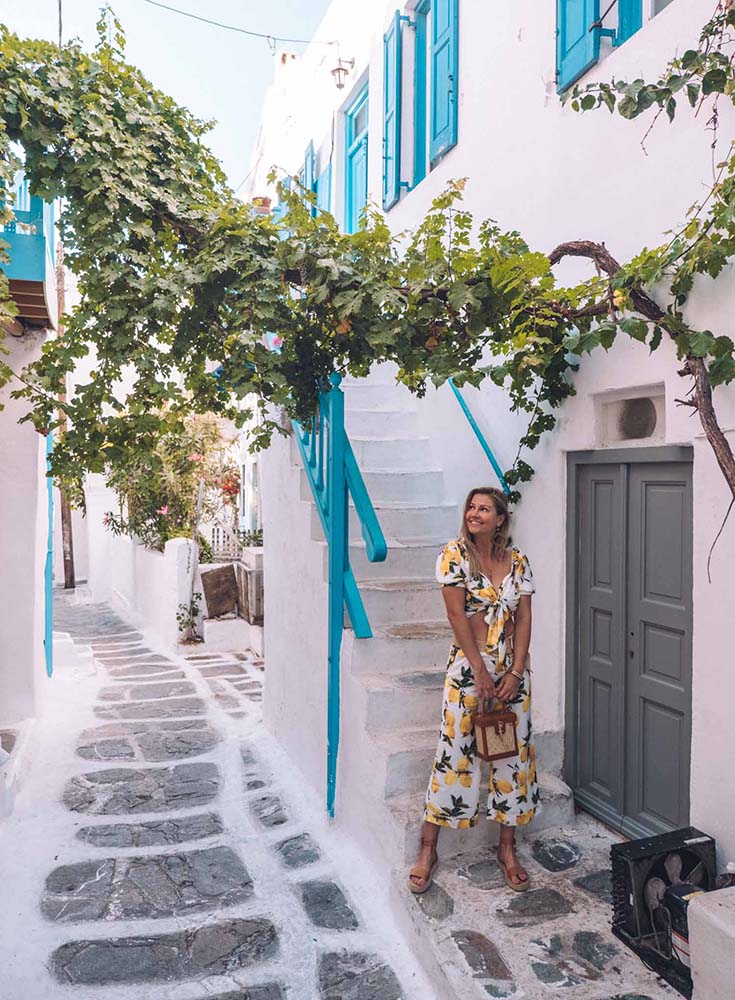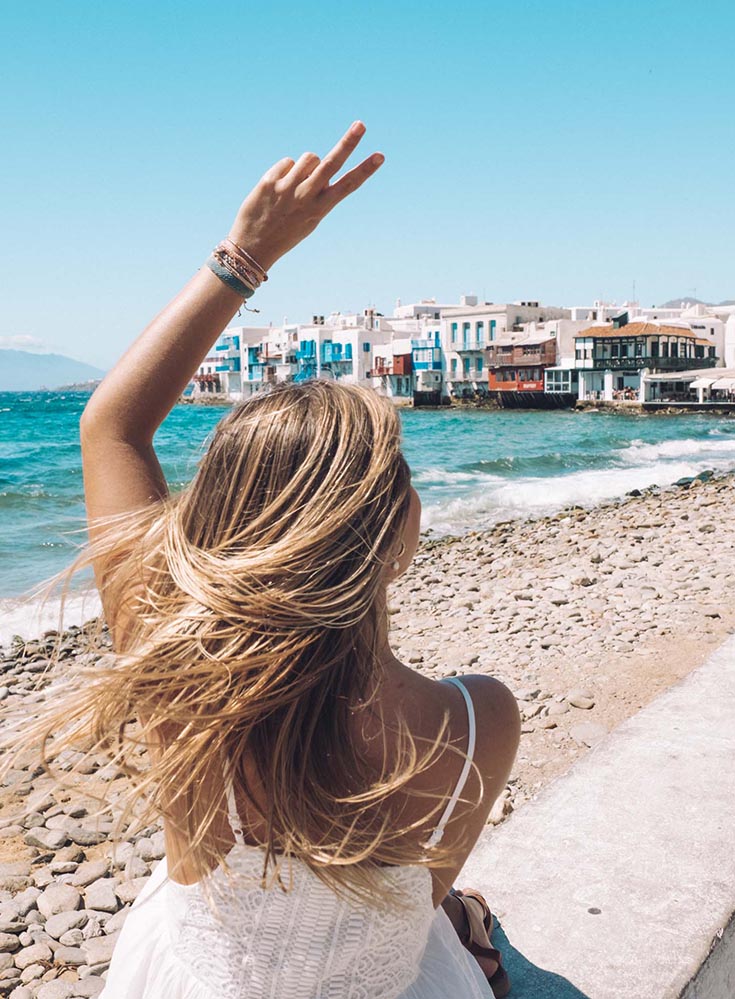 Where to Stay
Unlike most countries, in Greece, you will actually find decent prices in the bigger cities. Staying in Athens and Thessaloniki will give you some of the cheapest accommodations in the country. If you opt for a hostel dorm room, you can snag a spot for under $20 a night.
Once you start looking at hotels on the islands, prices will rise considerably. If you come prepared to stay in a bare-boned hostel, you can still make it happen for around 20 per night if you book in advance.
Hostelworld is a great resource when looking for budget accommodations.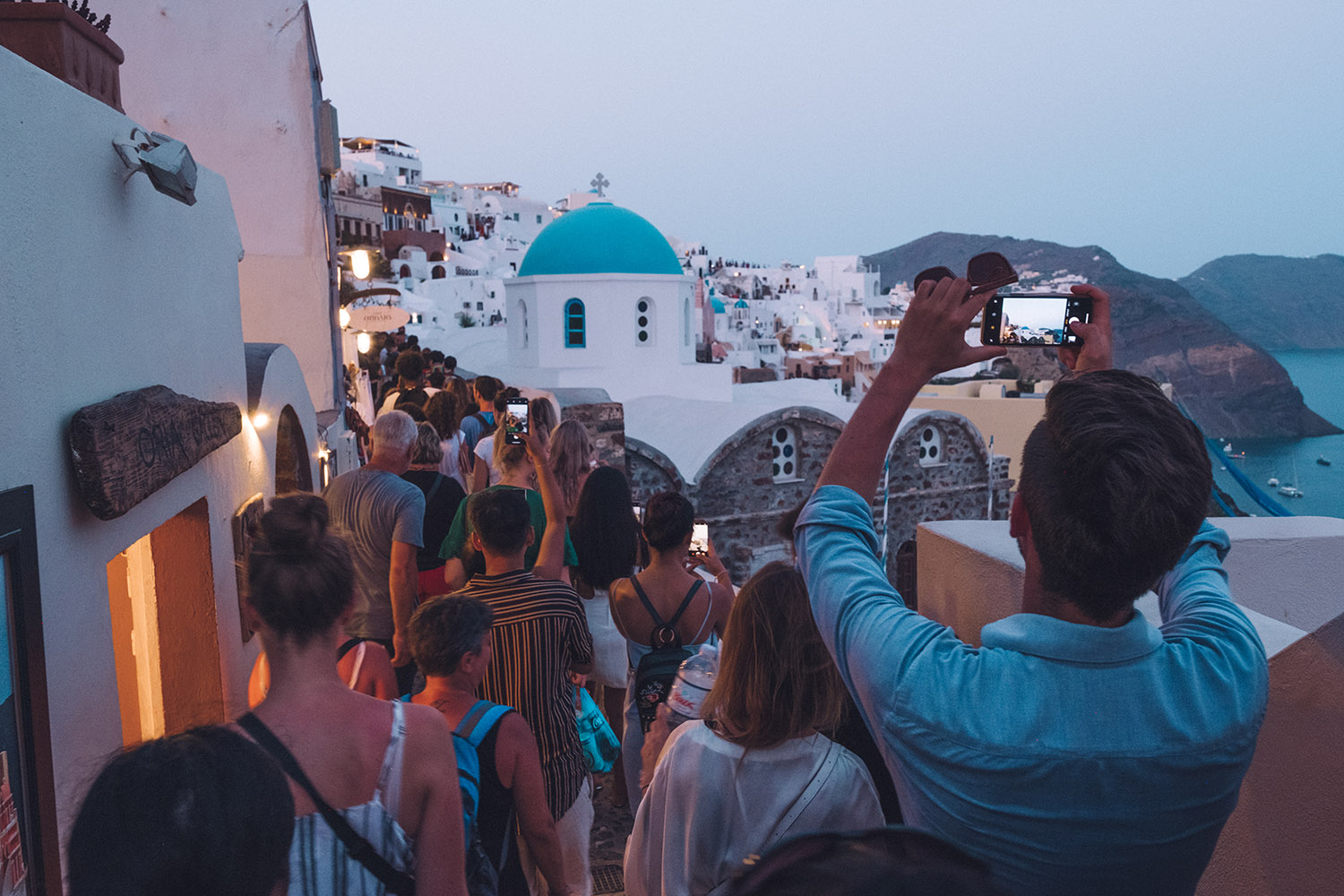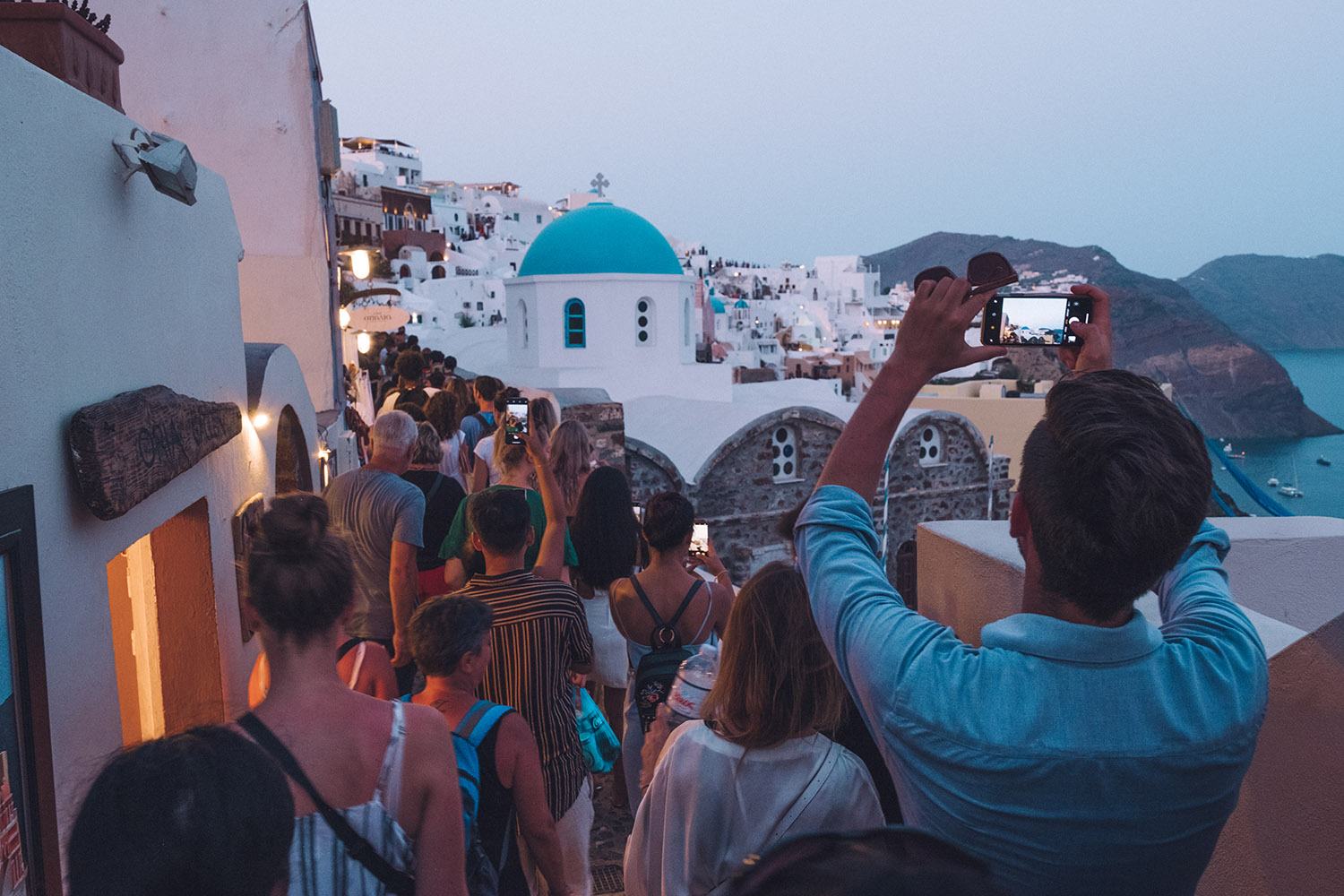 When to Go
Like most places in Europe, the so-called "shoulder" season is the best time to visit. Traveling to Greece in May to June or September to early October, you'll still get nice weather but fewer crowds and better prices.
July and August are peak season and the prices are sky-high. The heat and the crowds can get unbearable and, in fact, many of the locals leave town. If you love getting an authentic sense of the culture and mingling with locals, summer isn't the time to do it.
That said, some places do shut down outside of the peak season so you need to plan in advance. Before you book, read my full guide on when to visit Greece.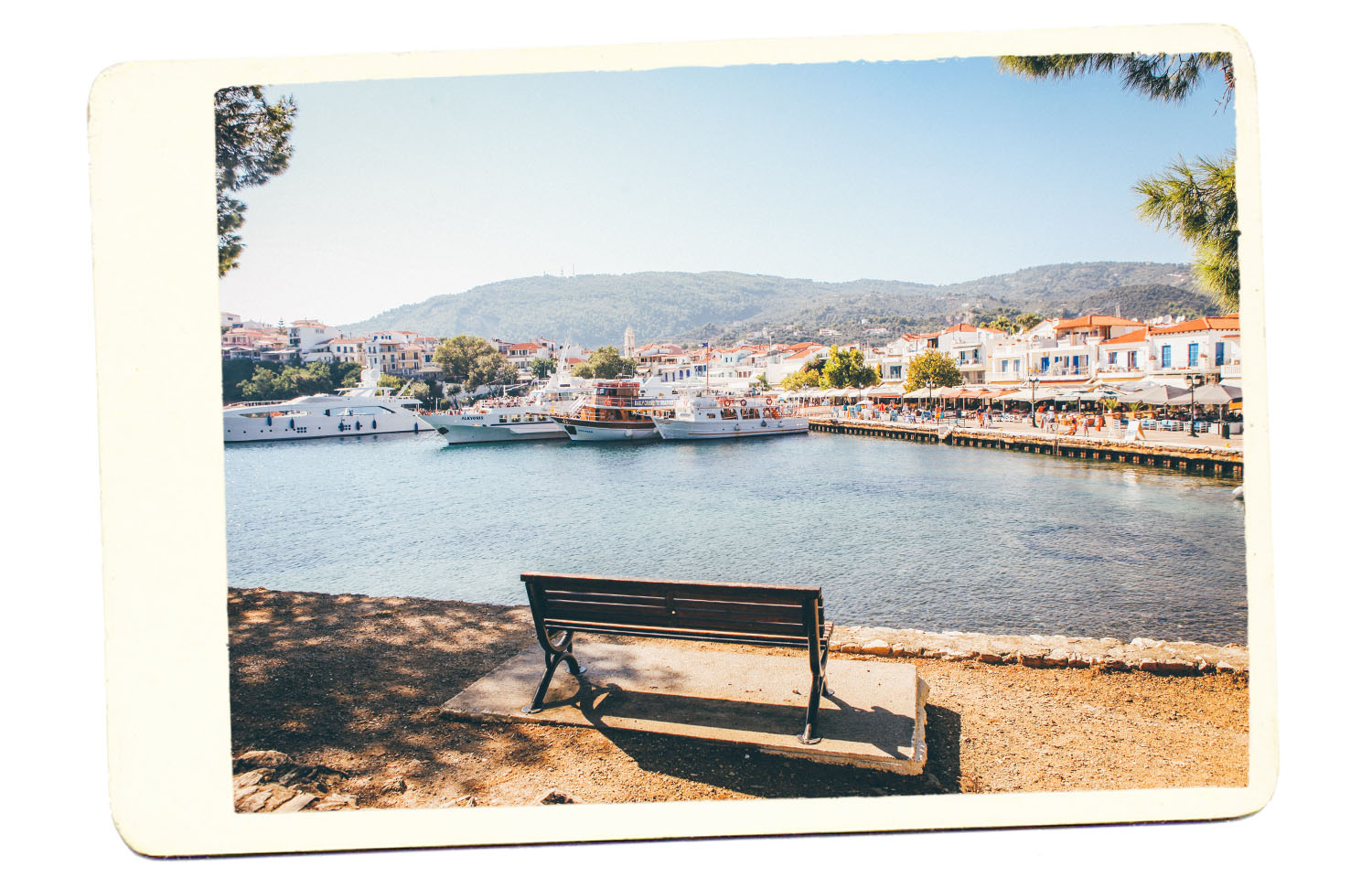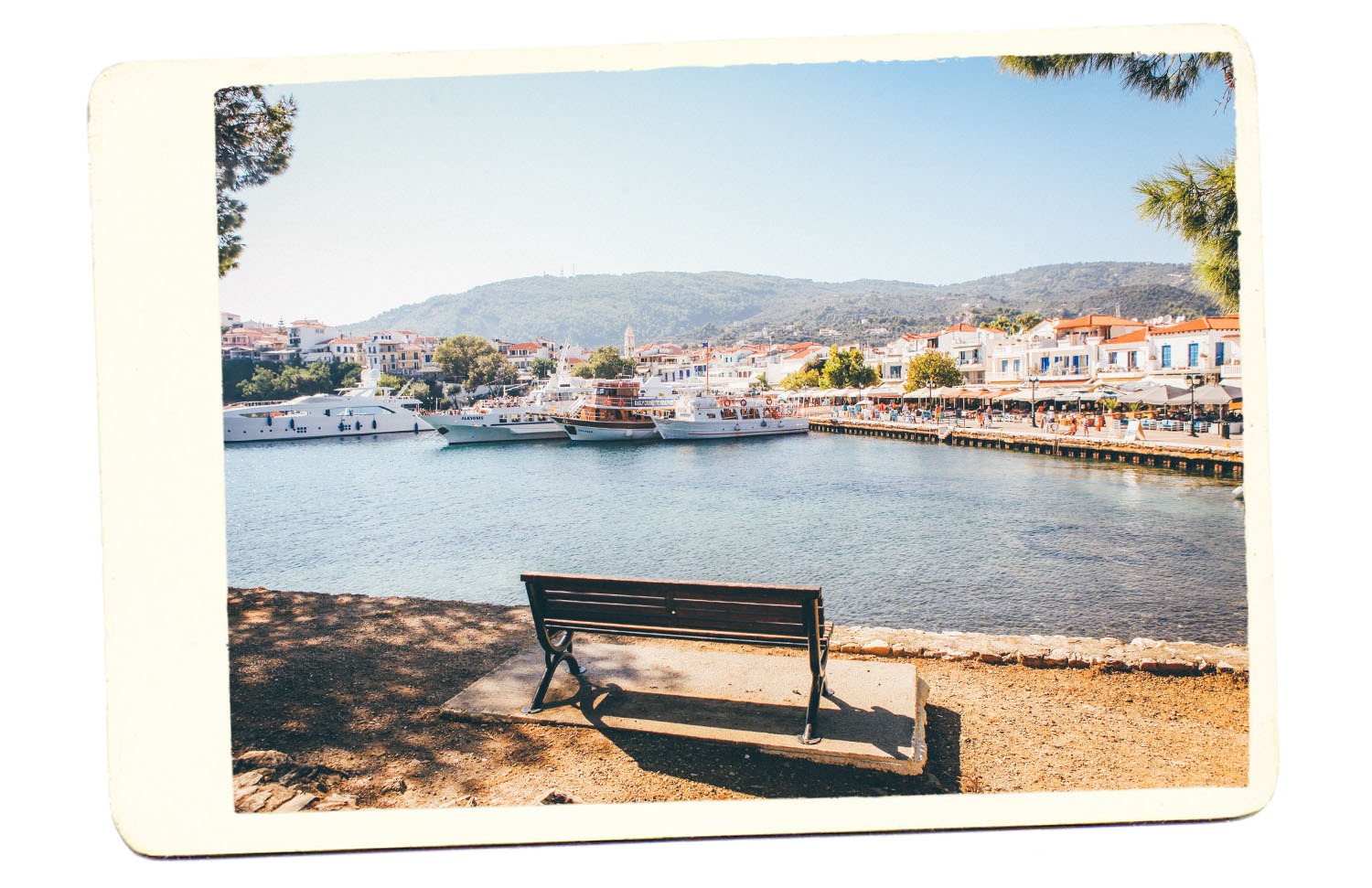 Transportation
There are a few different ways to get around Greece. You'll find that train and bus services are relatively cheap and convenient for short distances.
For longer trips, however, flights are actually surprisingly affordable. Rather than taking a five-hour bus journey, for example, you might be able to grab a short flight for as cheap as $35 and save yourself a lot of time.
Using sites like Skyscanner and other money-saving travel resources make traveling around Greece ultra-affordable. Look for airlines like Aegean, Olympic, and RyanAir. You can fly from Athens to some of the best Greek islands in just an hour. Meanwhile, ferries can take up to ten long hours.
Ferries
Once you get out to the Greek islands, ferries are a good option. They run regularly and you can opt for an affordable standard ticket since no cabin is needed on their shorts trips.
If you decide to take a longer trip on the seas, go for an overnight ferry like the routes that Blue Star Ferries takes. They are half the cost of a speed ferry and it's easy to get comfortable.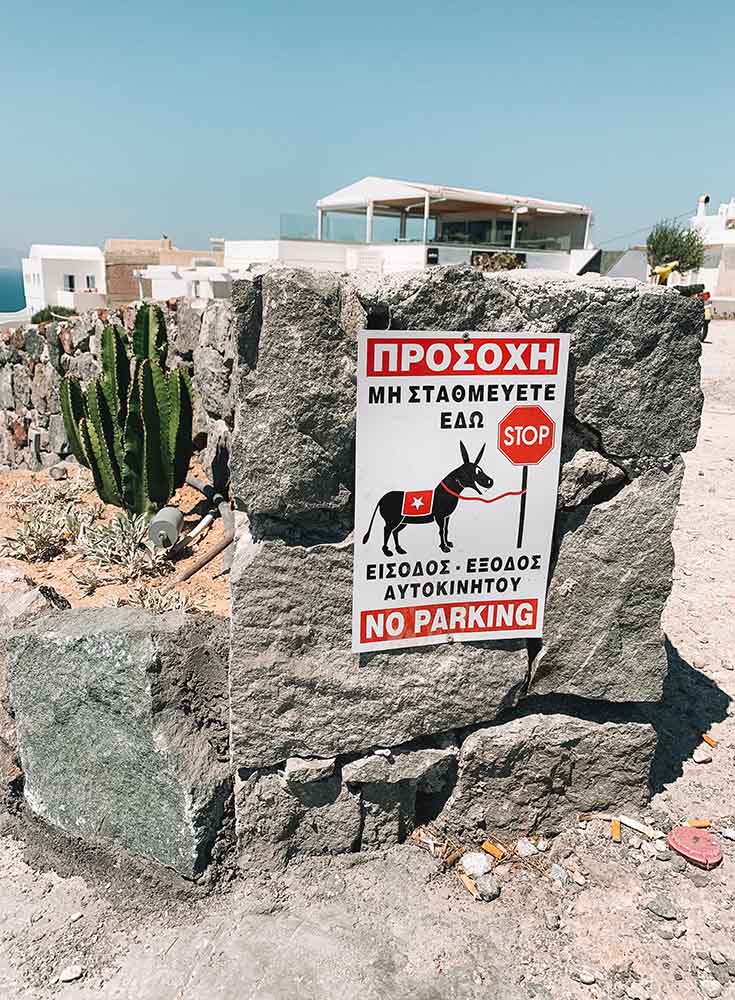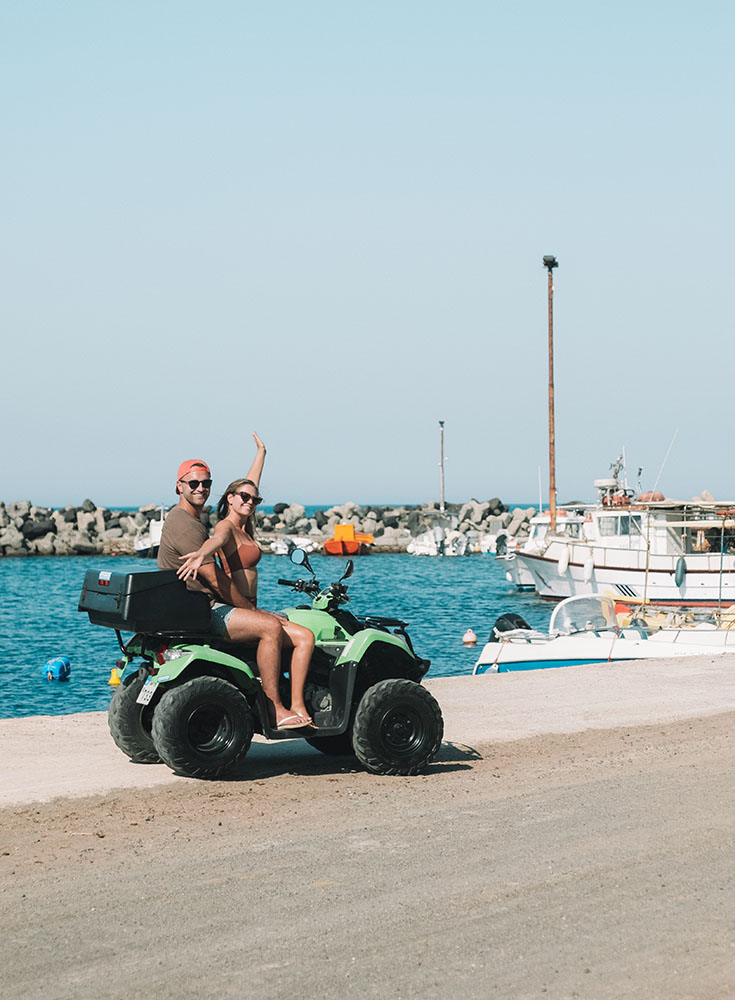 Street  Travel
When it comes to short trips around town, there are a couple of apps to use. First up, there's Uber. While Greece doesn't allow Uber drivers the way that most countries do, you can still use the app to call a normal taxi in Athens.
For the rest of Greece, there's an app called Beat (former Taxibeat) where you can find reviewed drivers. Taxi travel is cheap in Greece and the apps will run around the same price as cabs you can find on the street.
If you're staying in one place for a while, a moped is a great choice. It's quick, cheap, and the way that many of the locals get around.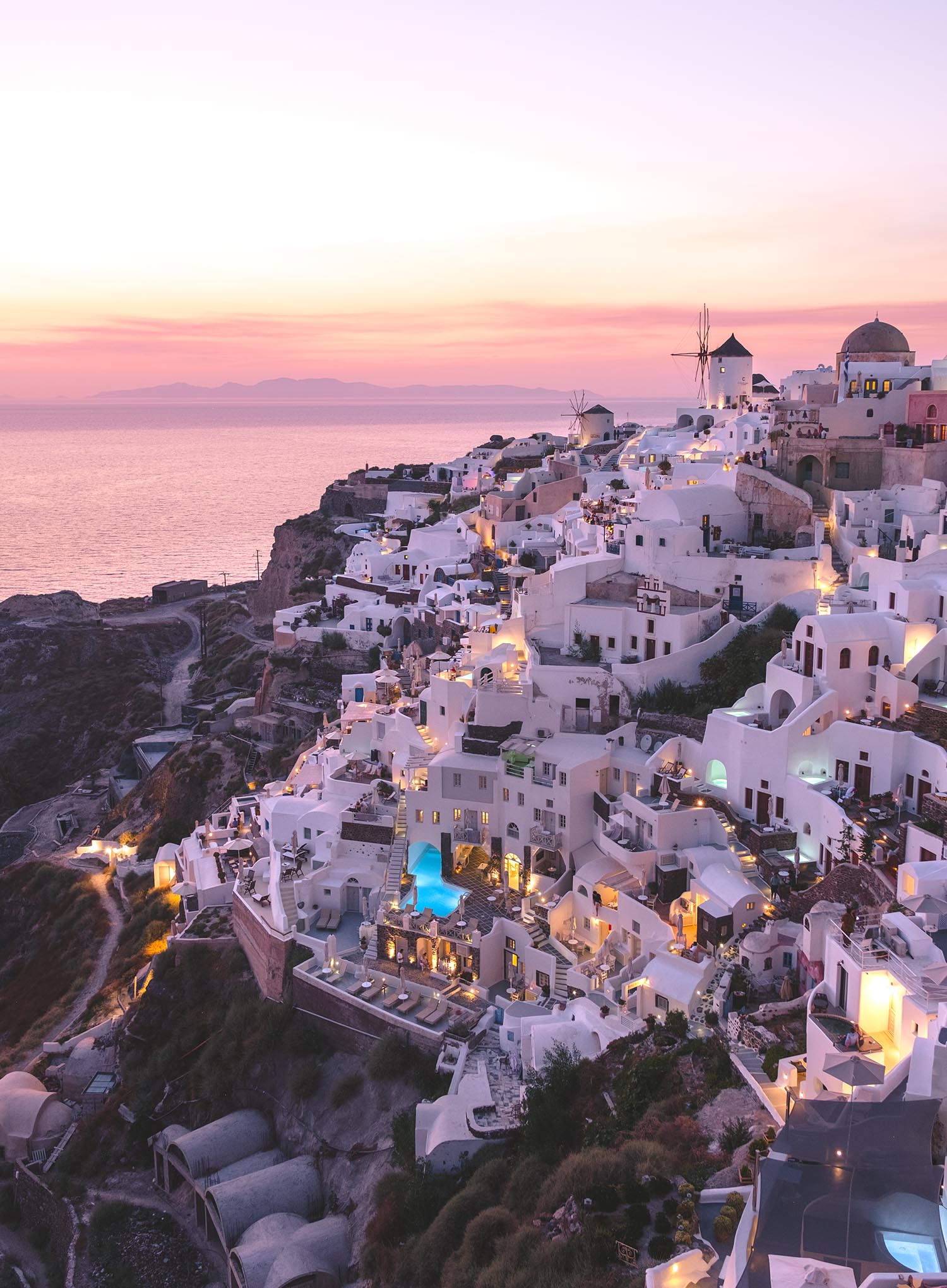 Oía, Santorini
Which Islands
For a few different reasons, I'd highly recommend getting off the beaten path. Tourist traps are plentiful and a fast way to rack up the costs. You can easily cut 30 percent off your total cost by checking out less popular.
For a quintessential view of turquoise seas, Oia in Santorini has it all—but keep in mind that this is a bucket list kind of destination! It's more of a special honeymoon destination than a budget destination.
Mykonos is the ultimate party beach destination. While it's a beautiful spot and far from overrated, it's the most expensive island in Greece. When it comes to restaurants and hotels, budget options are few and far between. Skip it if you're looking to save some cash.
While the lively Mykonos and romantic Santorini are loved around the world, there are incredible hidden gems that can save you some real money.
Move away from the crowd and check out amazing spots like Corfu and Milos. Not only are they relatively less expensive Greek islands, but they will also give you a glimpse into authentic local culture.

Cheap Eats
Greece has some of the best food on the planet! As always, street food is a prime way to experience the best grub.
You'll find gyro and souvlaki on pretty much every corner. "Gyro" means any meat that's been cooked on a vertical rotisserie. Usually, it'll be chicken or pork wrapped up in a pita alongside tomatoes, onions, and fries. Souvlaki is skewered meat with a few vegetables sometimes thrown in. Neither of these greasy treats will set you back more than €2.50.
One of my fave treats is the spanakopita pastry. You will find these spinach and feta delights at bakeries all over town for around $2.