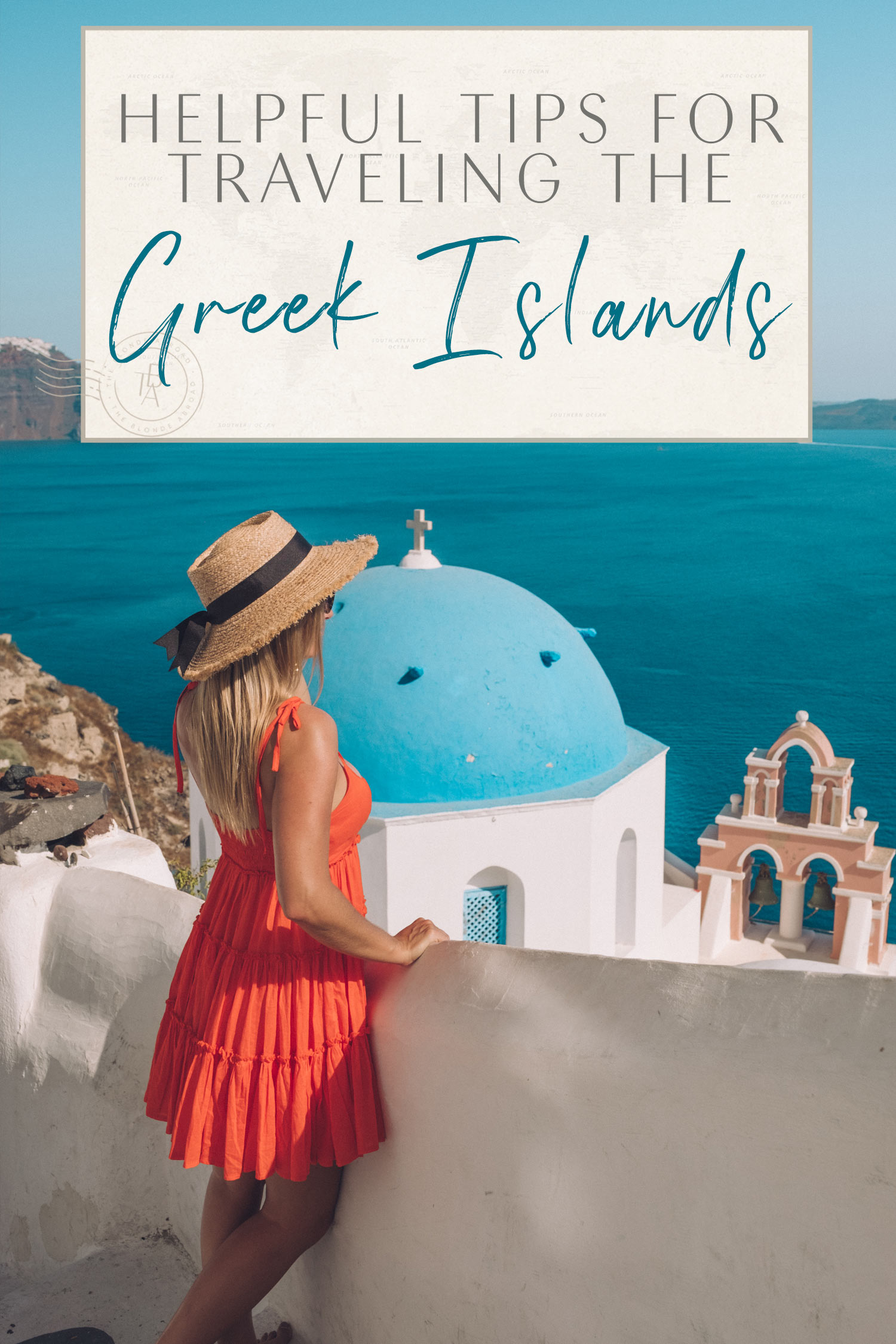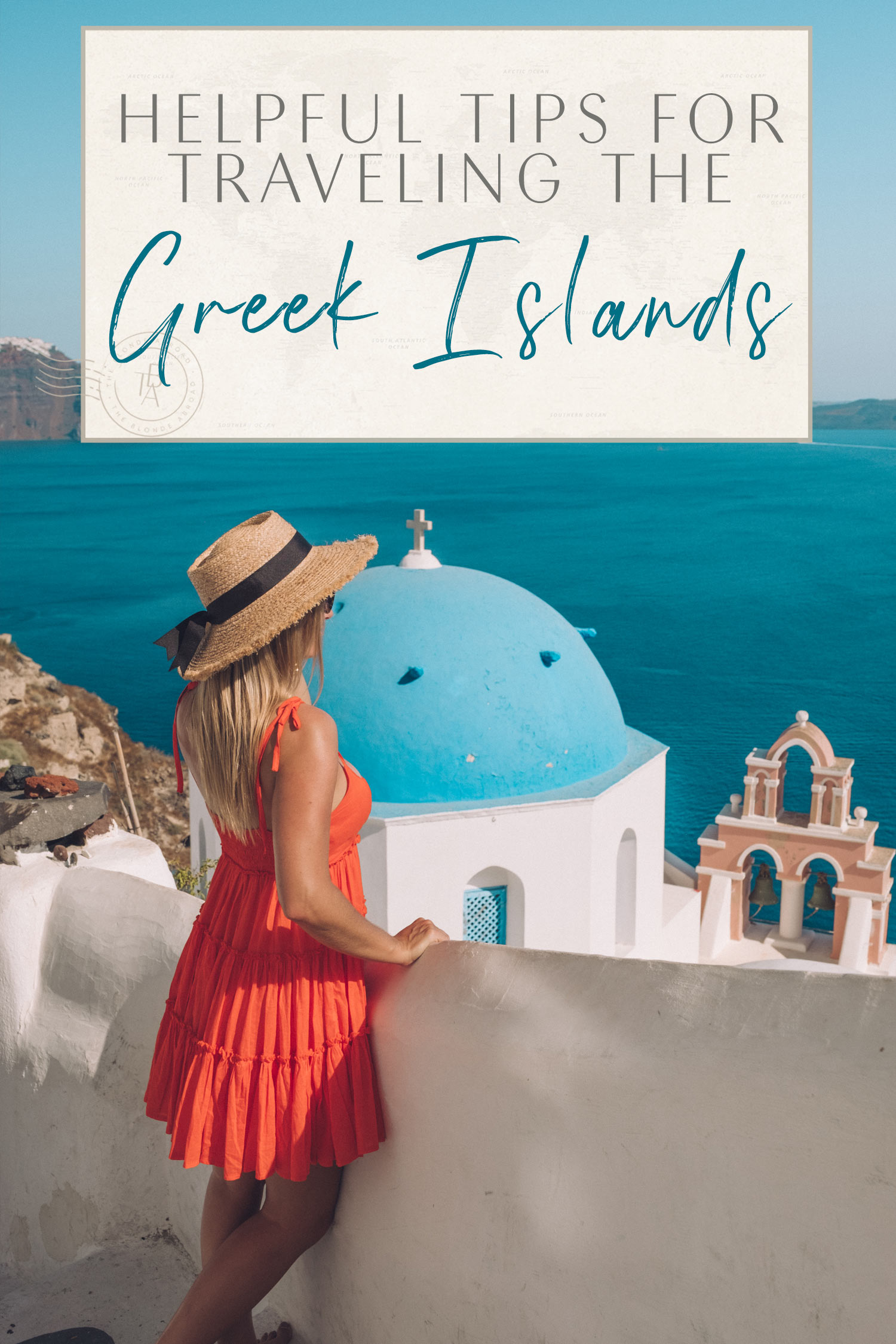 Updated: October 2019
Greece is a country that has a significant amount of territory, with much of this spread over the hundreds of islands. You could easily spend months exploring this fascinating and historic area!
Some islands are famous for their beaches and natural features, while others have a significant nightlife scene or strong cultural traditions.
The islands can be grouped into broad clusters and, while many are inhabited, there are also plenty of smaller islands and outcroppings in the ocean that have no-one living there at all.
After traveling to many beautiful destinations in Greece, I created this guide of helpful tips for traveling the Greek islands to help you plan your own trip!
Here are my helpful tips for traveling the Greek Islands!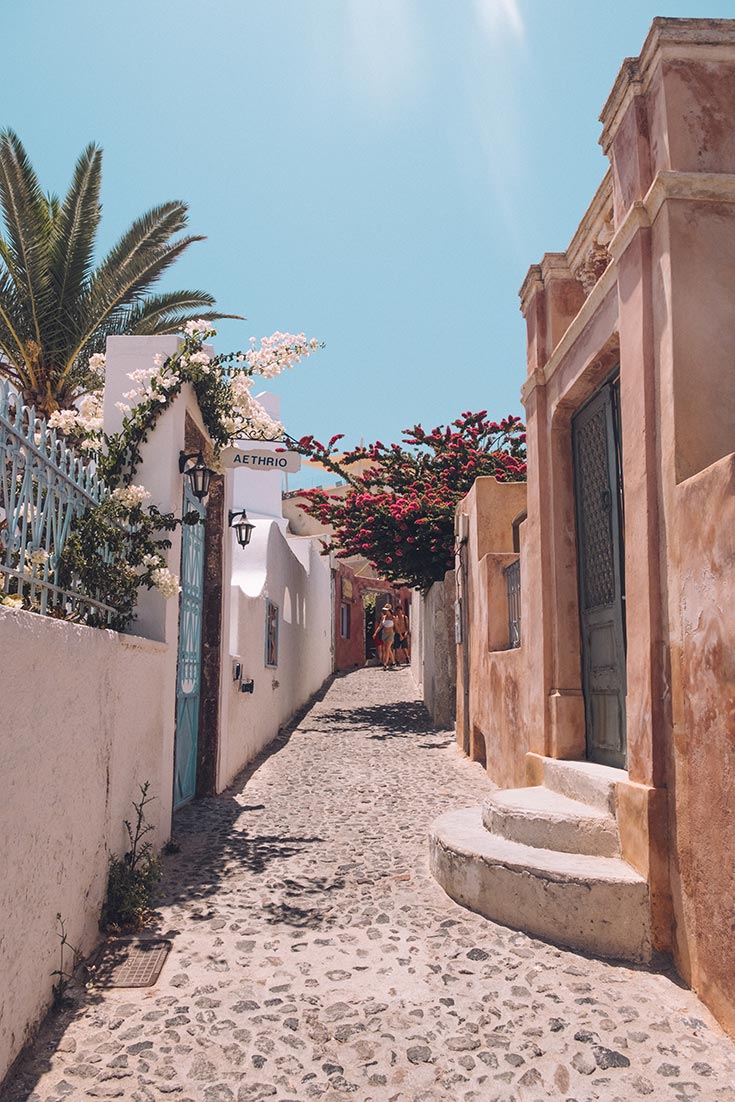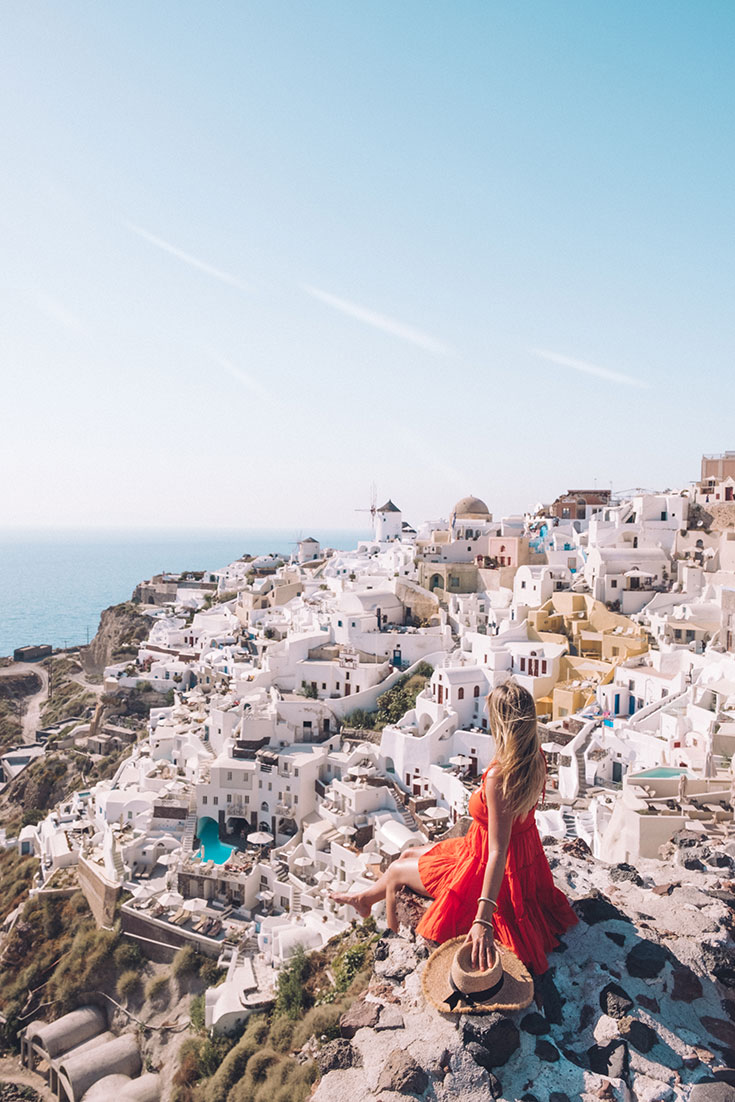 What to Expect in the Greek Islands
The Greek Islands offer a fairly laid-back culture and one where there is an emphasis on enjoying life and everything it has to offer. (You can expect plenty of good food and drink during your trip!)
Some islands have a much stronger tourist culture than others, so this can dictate how many people you are likely to encounter that speak English.
Many of the islands are volcanic in origin, which tends to give them quite distinctive and dramatic scenery. This is particularly seen in Santorini, which has stunning villages making it one of the most romantic destinations in the islands.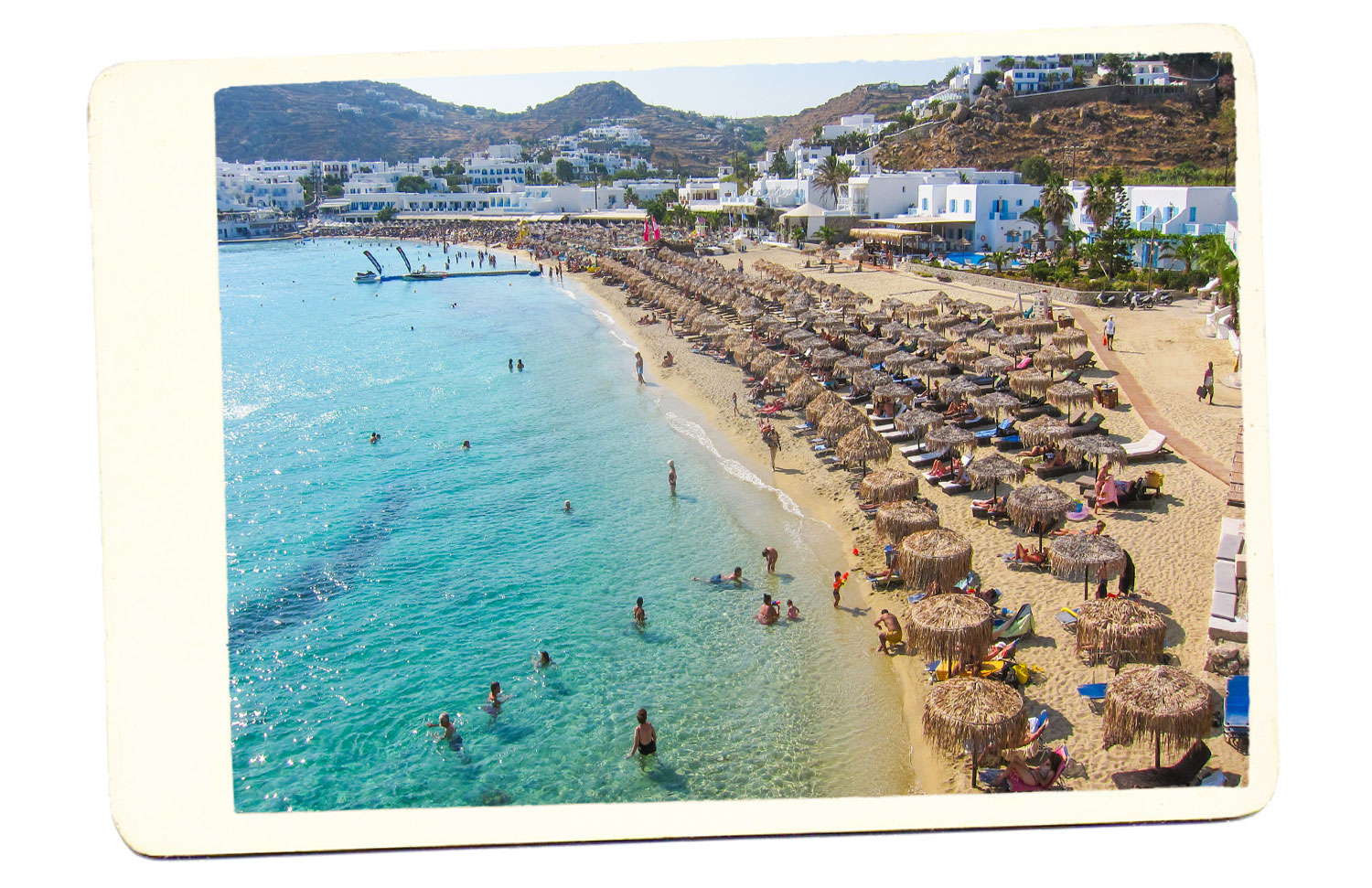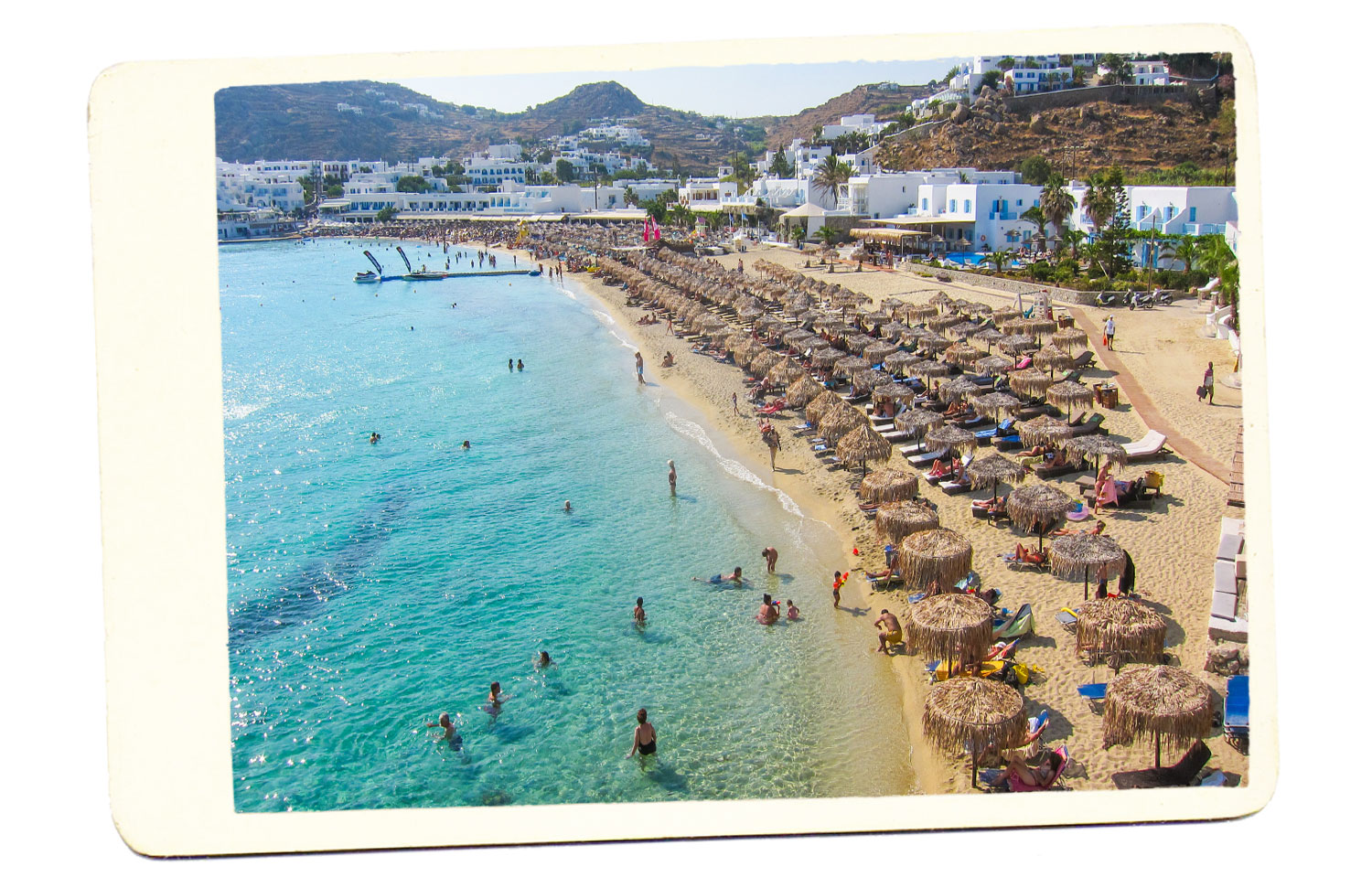 About  the Greek Islands
There are a total of 168 inhabited Greek islands that are located in the Aegean and Ionian Seas, and these have been broadly split into eight main island groups.
Crete is the largest of the Greek Islands and draws many visitors, while the Ionian Islands have popular destinations such as Corfu, Kefalonia, and Zante. Many of the biggest resorts and destinations with the best nightlife are found in this island chain.
The Cyclades Islands have the best range of inhabited islands to visit, with Santorini famous for its towns and villages, and Mykonos and Paros home to some wonderful beaches.
Helpful Tip:
For a unique experience for "twenty-thirty somethings" that are interested in sailing the Greek islands with friends, The Yacht Week Greece route is a great blend of parties, sailing and local culture! I went with 7 girlfriends and we had the time of our lives!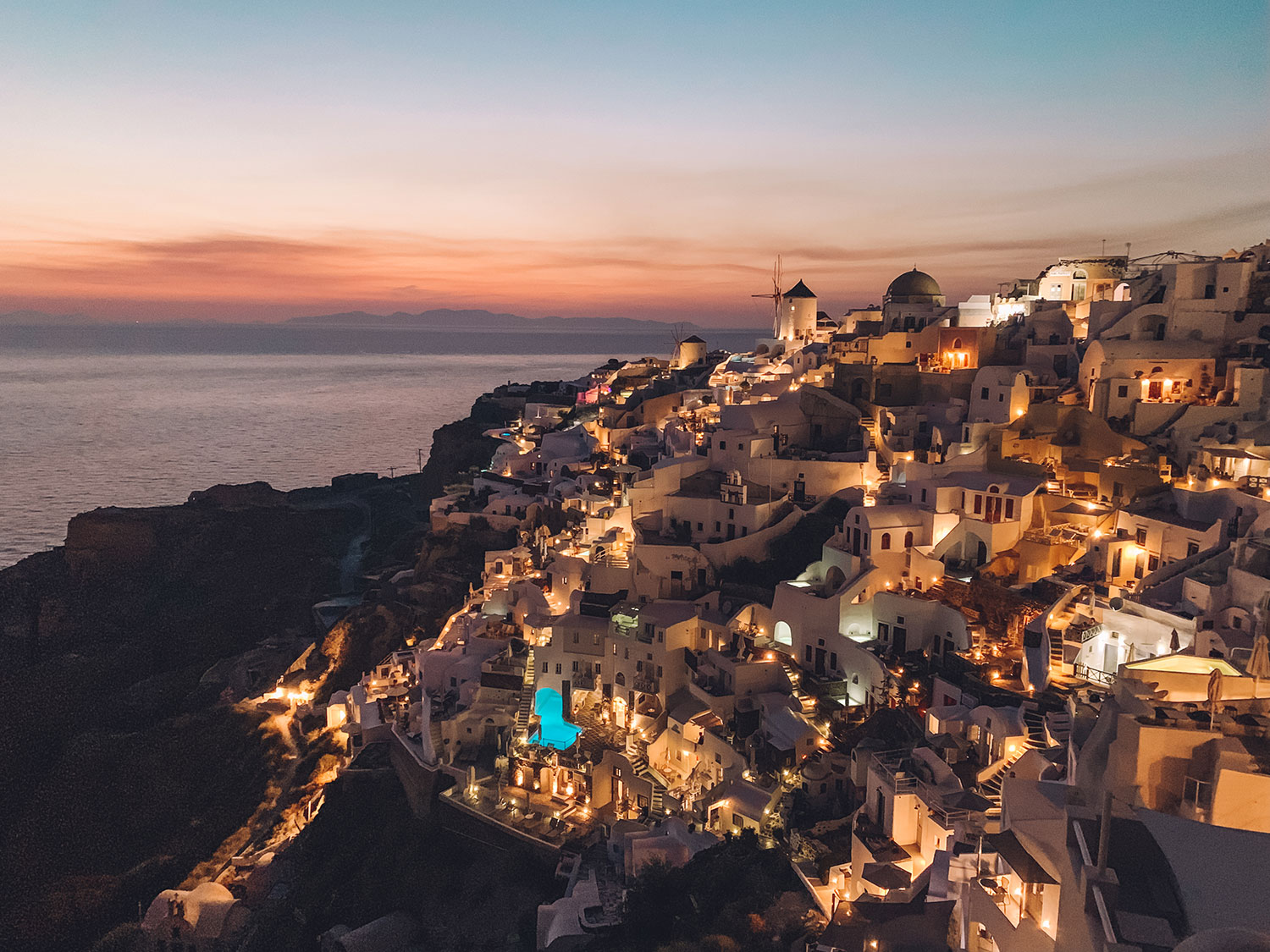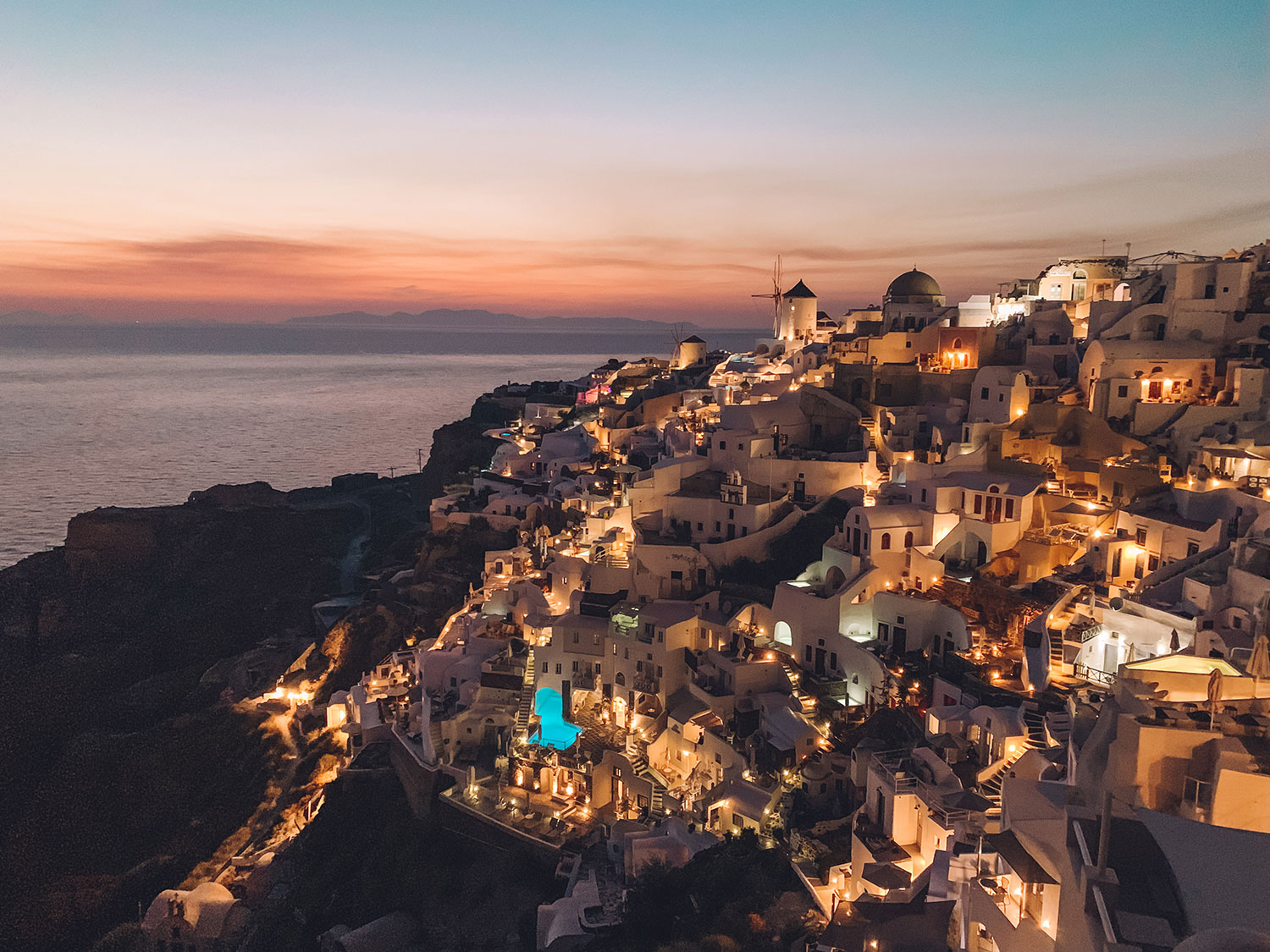 Getting Around  the Greek Islands
Some of the larger Greek Islands will have airports which can accept international flights, with the airports in Rhodes and Corfu among the largest offering the broadest range of flights.
However, if you are planning to see different islands and explore several different parts of the region, then the only real way to travel between the islands economically is by ferry.
Because it is such a large area, there are a variety of ferry companies serving different parts of the islands, and the prices and schedule can vary dramatically, particularly if you are looking to travel outside the main tourist season.

Take Travel Time into Account
An easy mistake to make if you are going from one Greek island to another is to assume that it is only going to be a short trip by boat. The reality is that the hundreds of inhabited islands are actually spread over a vast area.
In fact, there are some journeys that can take ten hours or more by ferry, particularly if you are starting the journey from the port in Piraeus (the main ferry port for Athens).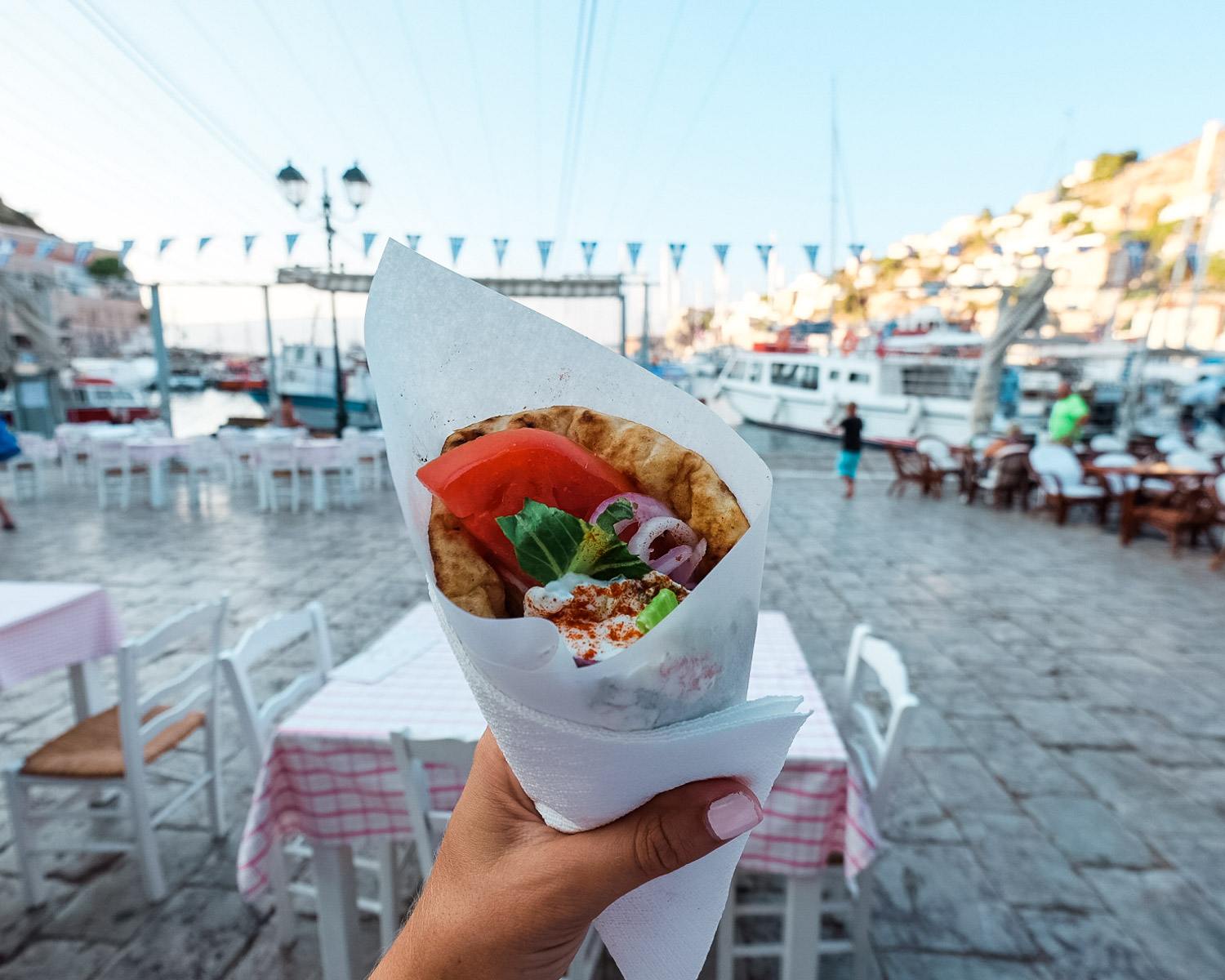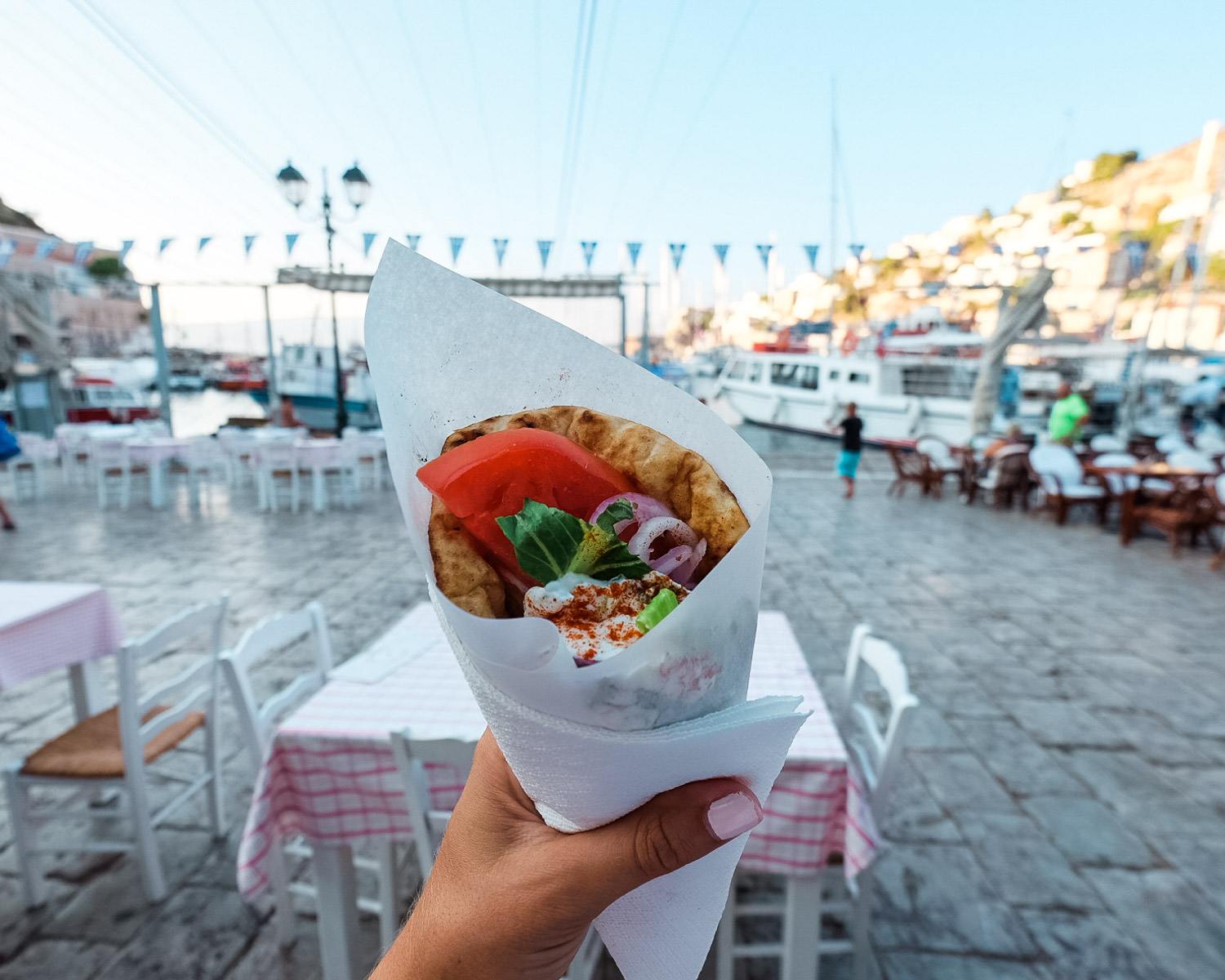 How to Budget for Your Trip
The type of budget that you can put together will vary depending on how flexible you are, where you will be looking to stay and whether you are going to be looking to eat and drink in top-end establishments.
Hostel beds are often available for around ten euros per night, while budget hotel rooms can be found from around twenty-five euros upwards. Keep in mind, prices do tend to increase in the larger resorts and destinations, particularly in the peak season.
If you skip the fancy cocktails and eat from street vendors then you can get by on ten to twenty euros a day for food and drink. You will also need to budget for activities, particularly if you are going to be taking trips to the best beaches or exploring the major historical sites.

Quick Guide to the Best Greek Islands
Here's a quick guide to some of the best Greek islands that offer visitors unique experiences!
The Best Beaches: Naxos and Paros
The Best for Natural Beauty: Crete
The Best for Low-Key Luxury: Antiparos
The Most Charming: Hydra
The Most Romantic: Santorini
The Best for College-Aged Partying: Ios
The Best for 20 to 30-Something Partying: Mykonos
Check out more about my favorite picks my quick guide to the best Greek Islands to visit!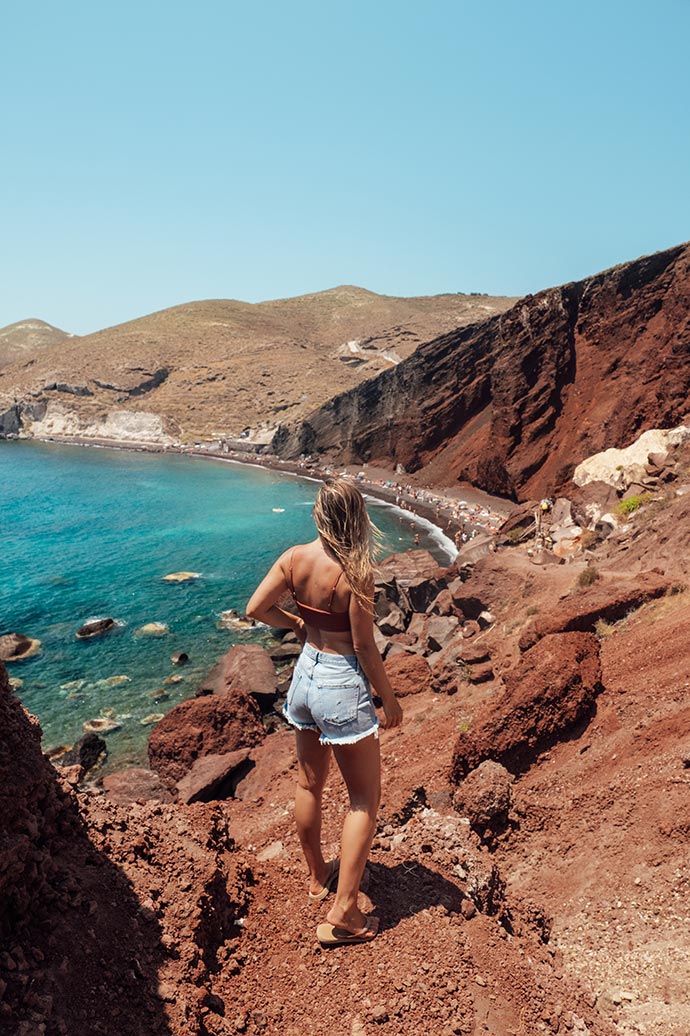 Do you have any tips for traveling the Greek Islands? Let me know in the comments below!