The largest of the Cyclades islands, Naxos tends to be more of a "hidden gem" when it comes to Greek Islands. Santorini and Mykonos make nearly every list (and for good reason), but because Naxos is lesser-known, it's far less crowded.
And that's 100% fine by me when looking for a beach to lounge on! Naxos may just be the most underrated of the Greek Islands, which makes it an ideal addition to your Greece itinerary.
For the history buffs out there, the iconic Portara from the Temple of Apollo remains standing on the island of Naxos and it's one of the most photographed landmarks.
We spent 3 days on the island and this was perfect for us. There are a million ways you can do this island, but the highlights for me are the charming town of Naxos, all of the beautiful beaches, and the hilly old towns — Apiranthos and Filoti.
From where to stay to what to do, here's my ultimate guide to visiting Naxos, Greece!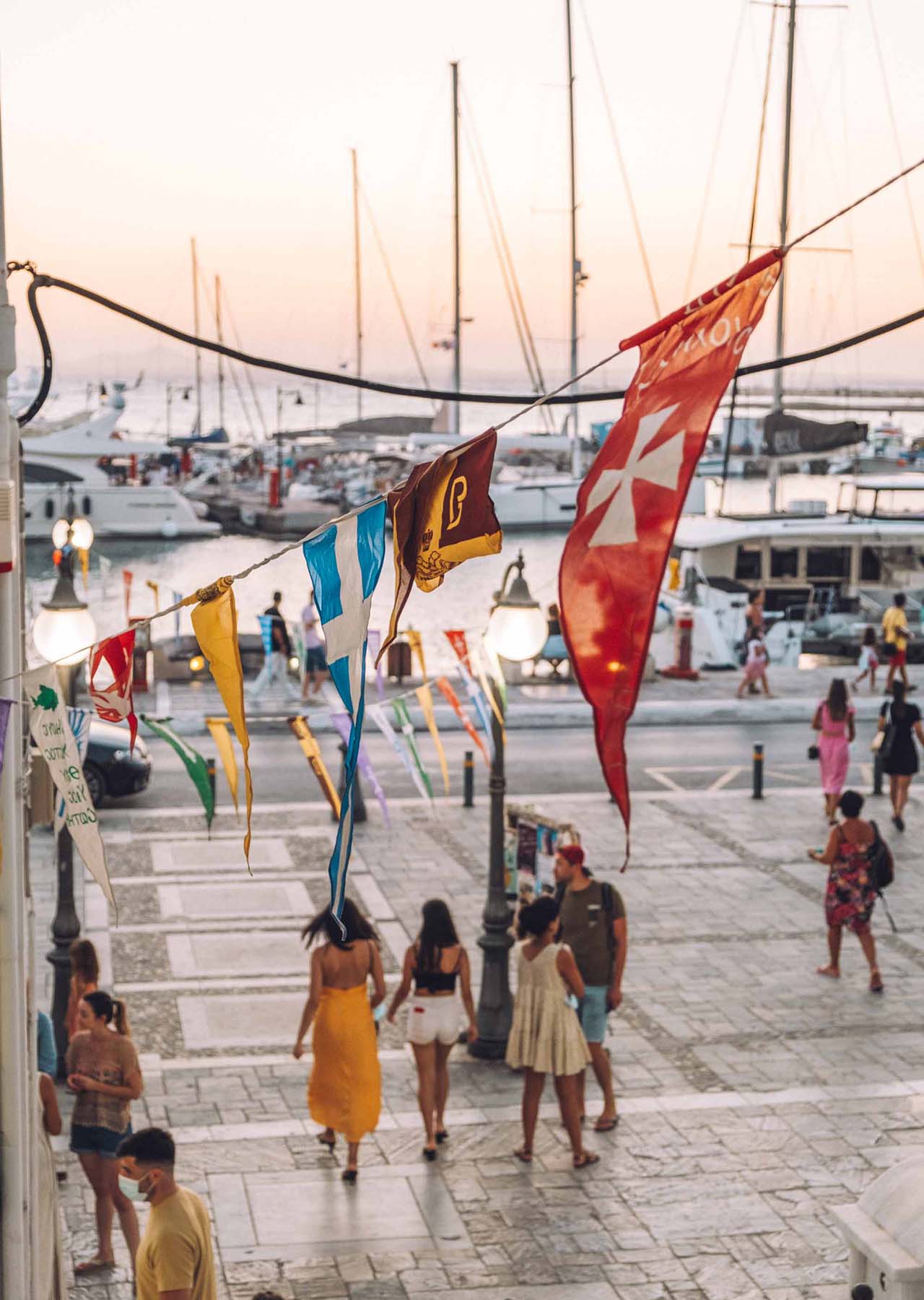 How to Get to Naxos, Greece
You can fly in from Athens or you can take the ferry. If you arrive by ferry, you'll arrive in the Port of Naxos which is right next to the Temple of Apollo — this is where most people go and it's one of the best spots for sunset.
The ferry we took from Santorini to Naxos was really nice. It was one of the big cruise ship-looking ones from Blue Star Ferries.
While that was a pleasant experience, I'm definitely not the biggest fan of utilizing Greek ferries for island hopping. Most of the time I'd recommend flying!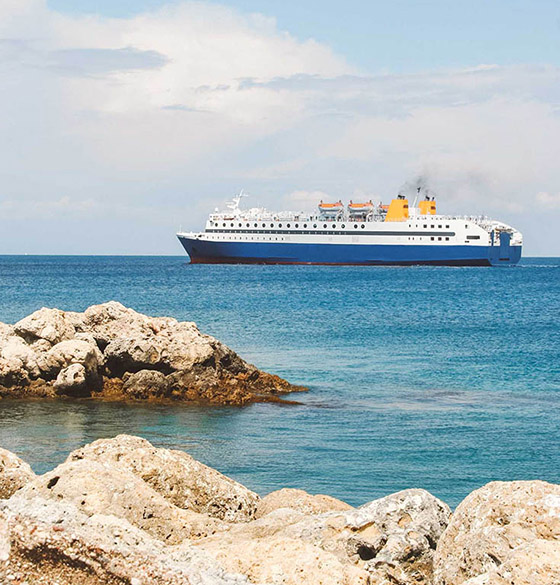 Don't book a ticket for a Greek ferry without reading this guide first. Here's all you need to know about ferries in Greece!
Read More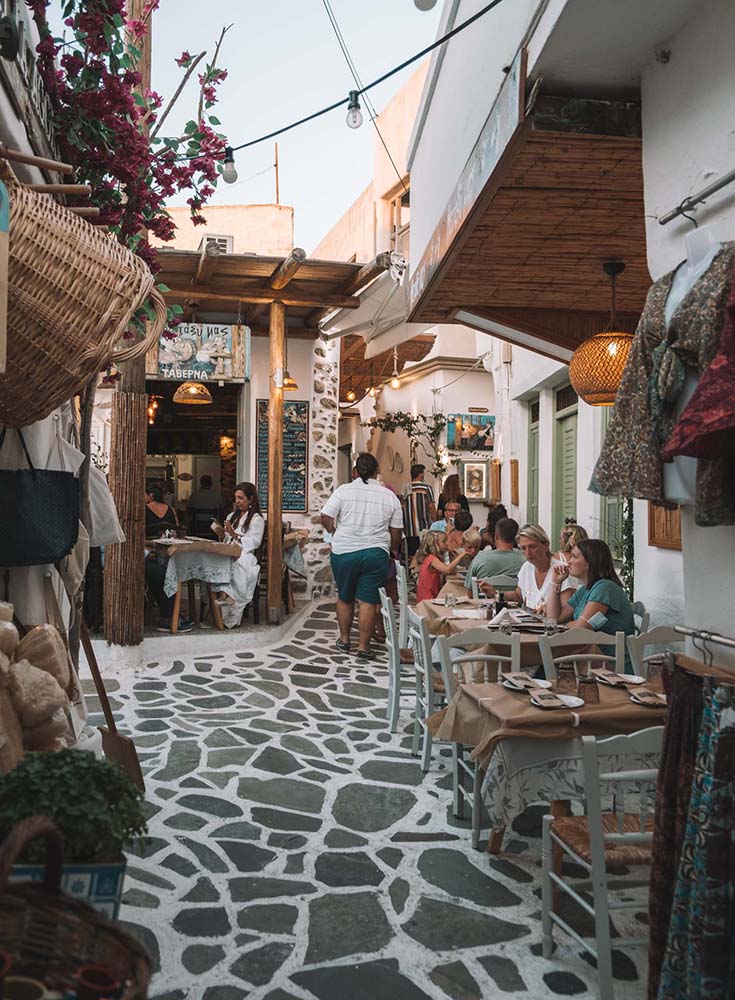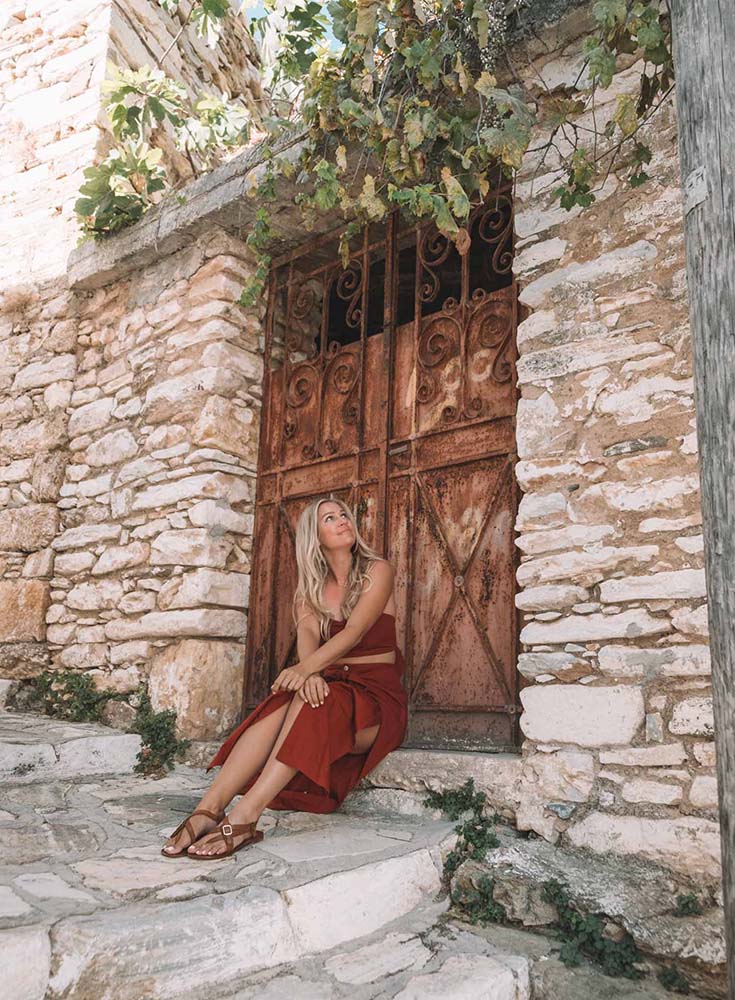 Where to Stay in Naxos, Greece
If you choose to stay in Naxos Town, you'll be spoilt for choice when it comes to dining, sights, and easy places to walk to.
Or, if you're looking to lay your head down on a beachside property, you can look for accommodations in the Agios Prokopios area—one of the most popular beaches, and not too far from Naxos Town. If you're looking to experience more local life, history, and nature, head into the mountain villages.
We stayed at Naxian Spirit, located over by Agios Prokopios Beach. This was an excellent location as the beach has very swimmable water, beach chairs for rent, and was just overall lovely!
Best Hotels in Naxos
Best Hotels in Agios Prokopios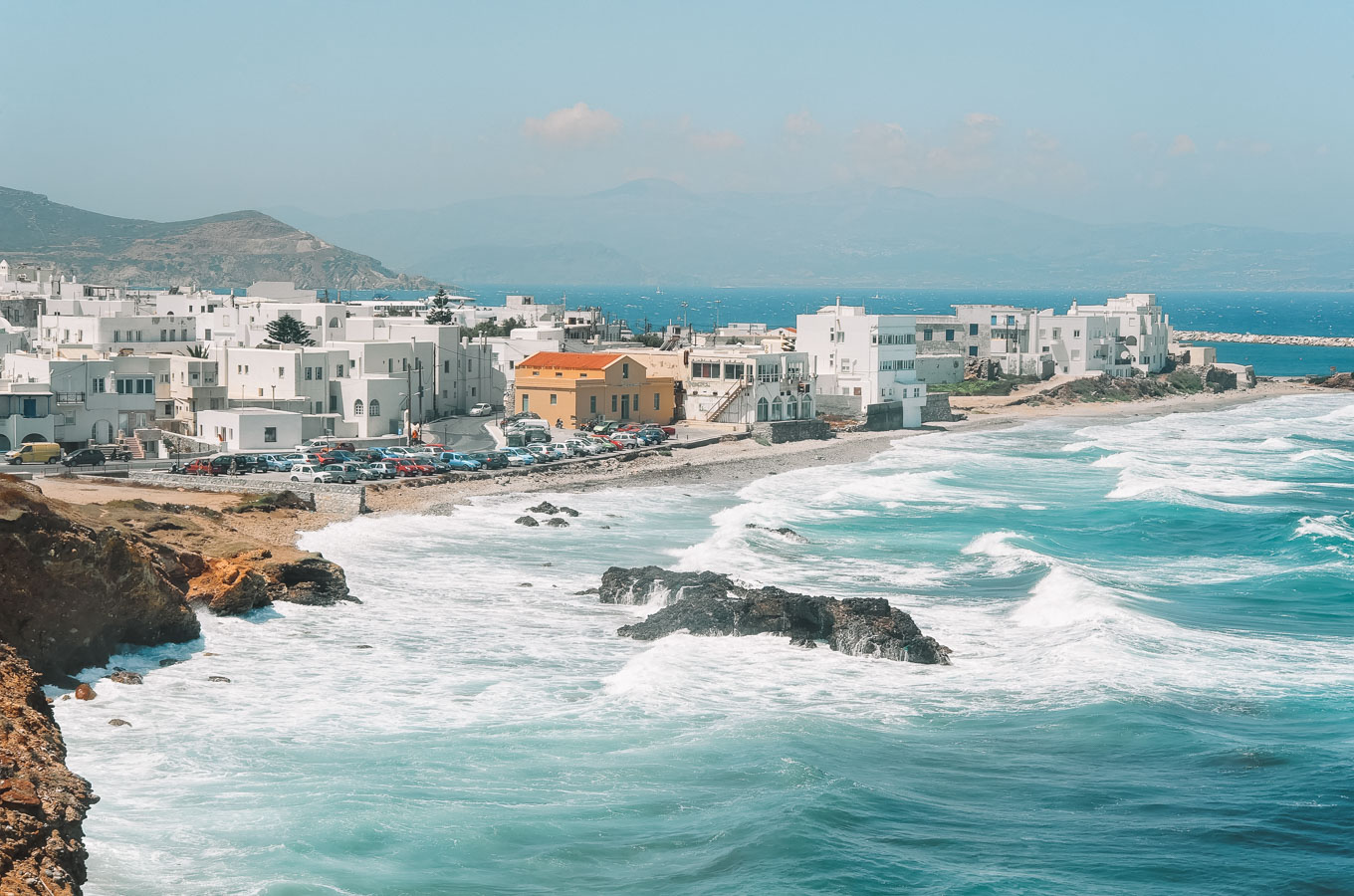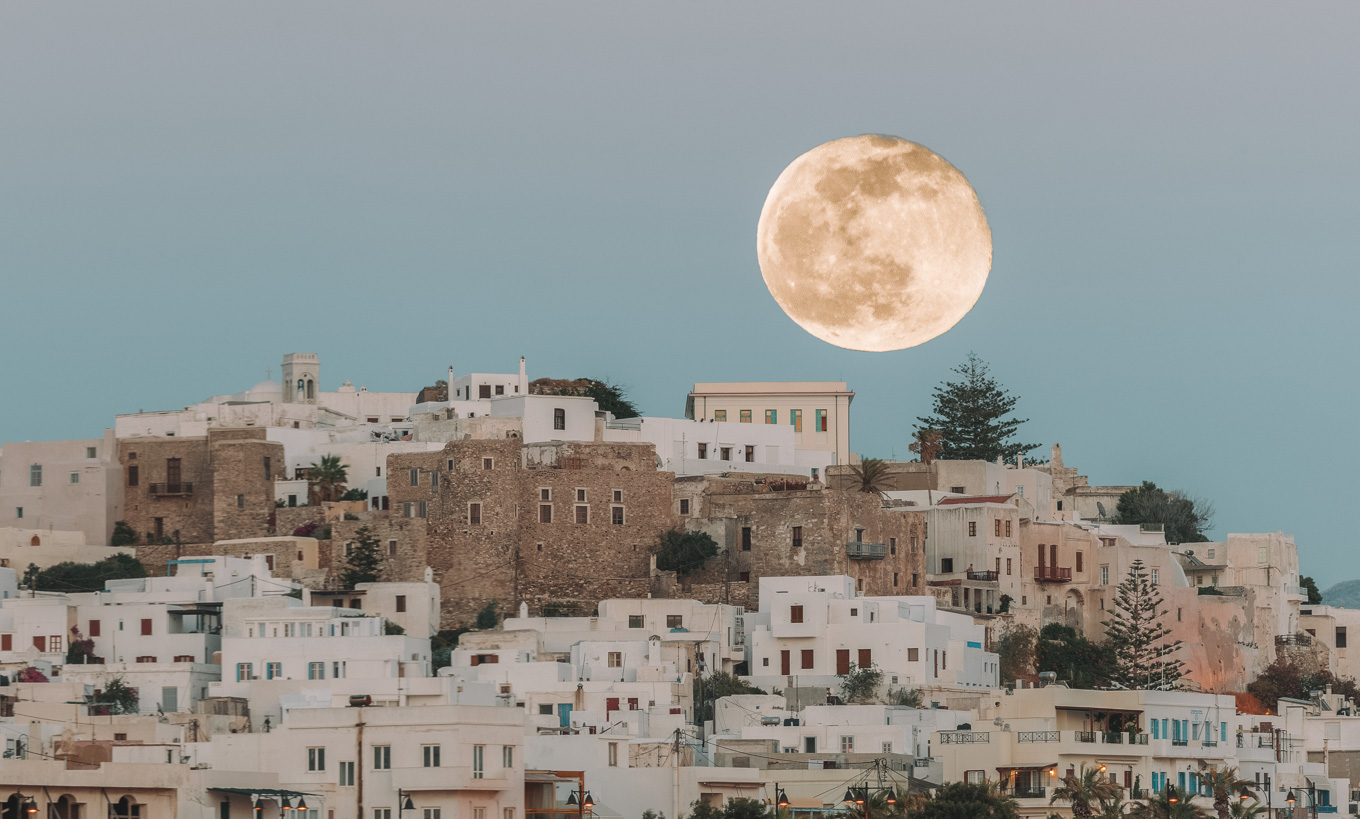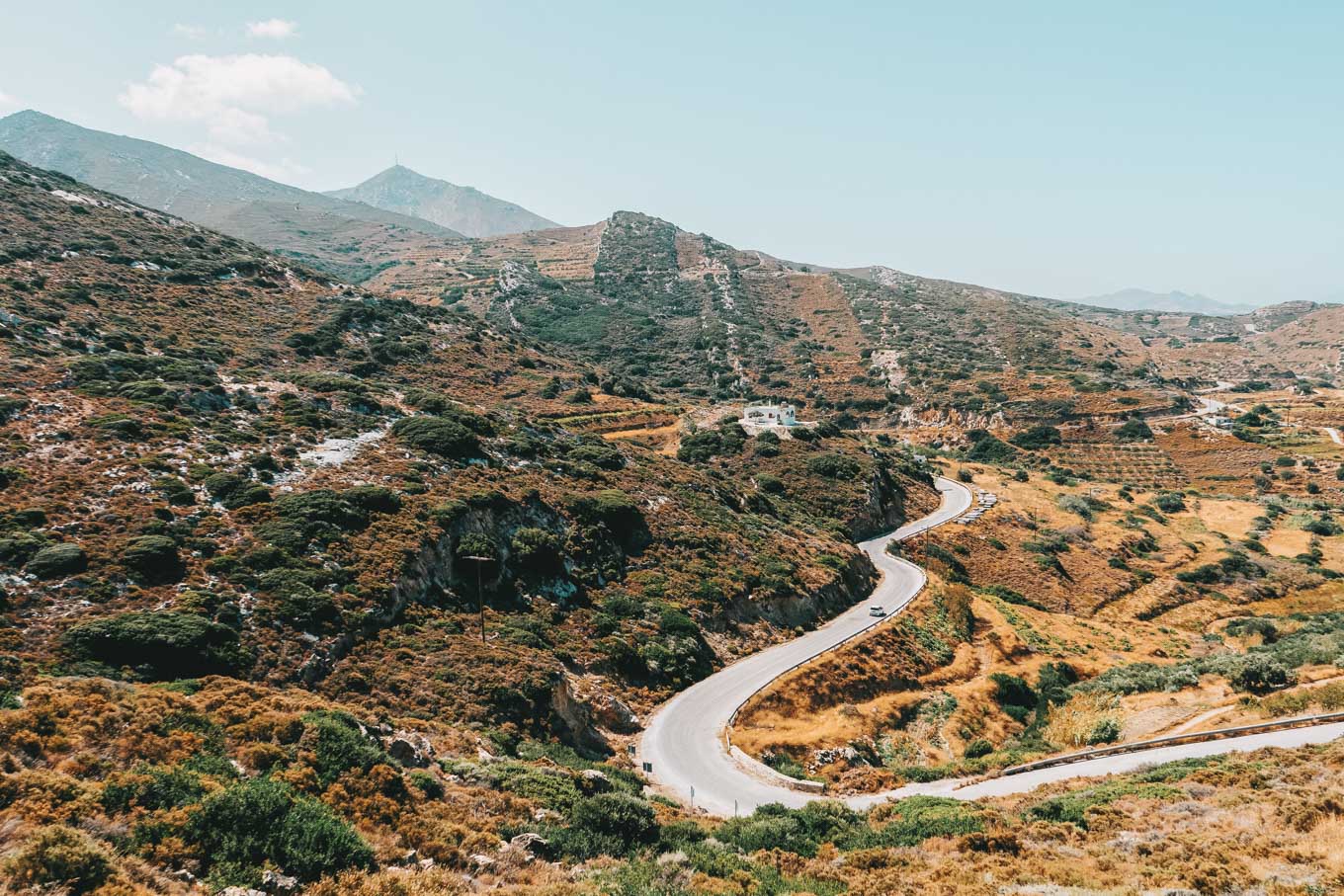 Getting Around Naxos, Greece
I highly recommend getting a car for Naxos; while you can get away with renting an ATV or a scooter for places like Milos, Naxos is definitely an island where you'll want (and need) a car. The roads are pretty rough and the distances are far.
Heads up, you'll most likely need to know how to drive Manual Transmission as Automatic rental cars are far and few between.
Do I need an International Drivers License?
Yes. Greek law requires you to have an International Driving Permit along with your state-issued driver's license to operate a vehicle.
The good news? It's actually super easy to get.
You can obtain the International License here for only $29 and get it emailed to you to print within a few hours of ordering.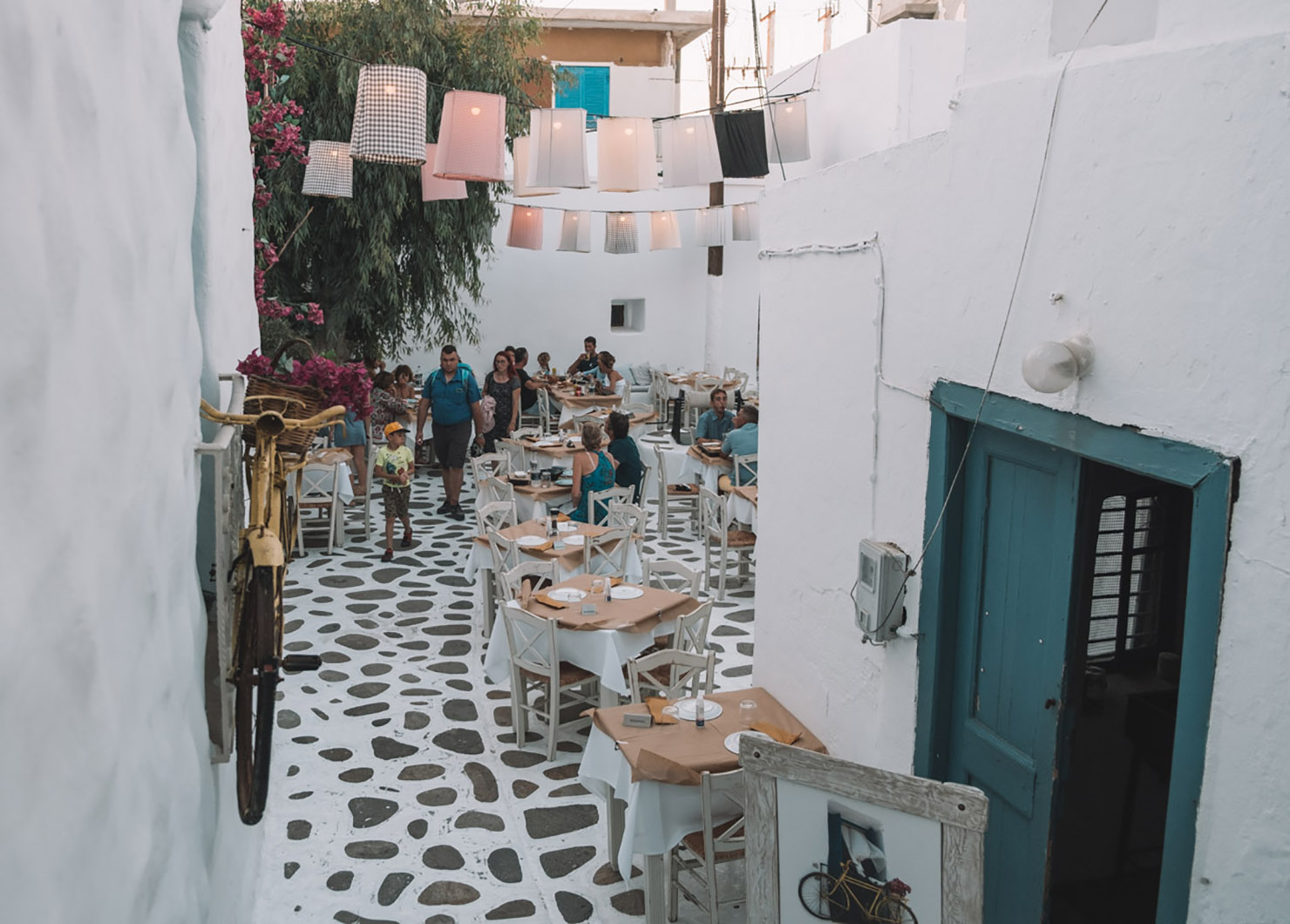 What  to Do in Naxos, Greece
Spend Time Exploring Naxos Town
Naxos Town, also referred to as Chora, spreads down the sides of a hill crowned by a 13th-century castle. The town itself is a bit maze-like, with stone stairways and charming hole-in-the-wall shops. The area is bustling and a great village to walk around.
I'd recommend exploring Naxos Town during the day and then returning in the evening for dinner.
The whole port is super charming and as you walk into the hilly historic town, you'll find a number of really cute restaurants.
We were there during the high season and reservations were required pretty much everywhere, so depending on what time of year you're visiting, you may want to make reservations in advance.
Kastro (Castle) of Old Town
Located above the Old Town of Naxos is the citadel, built in the 13th century. You'll find narrow alleys that lead to monasteries, churches, and mansions here.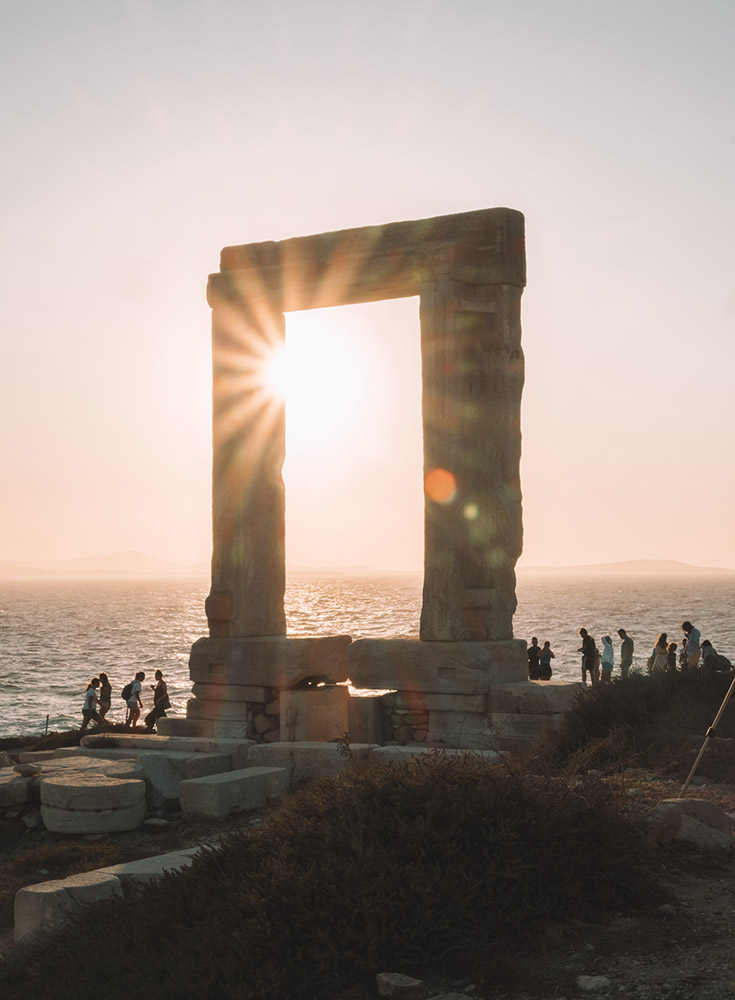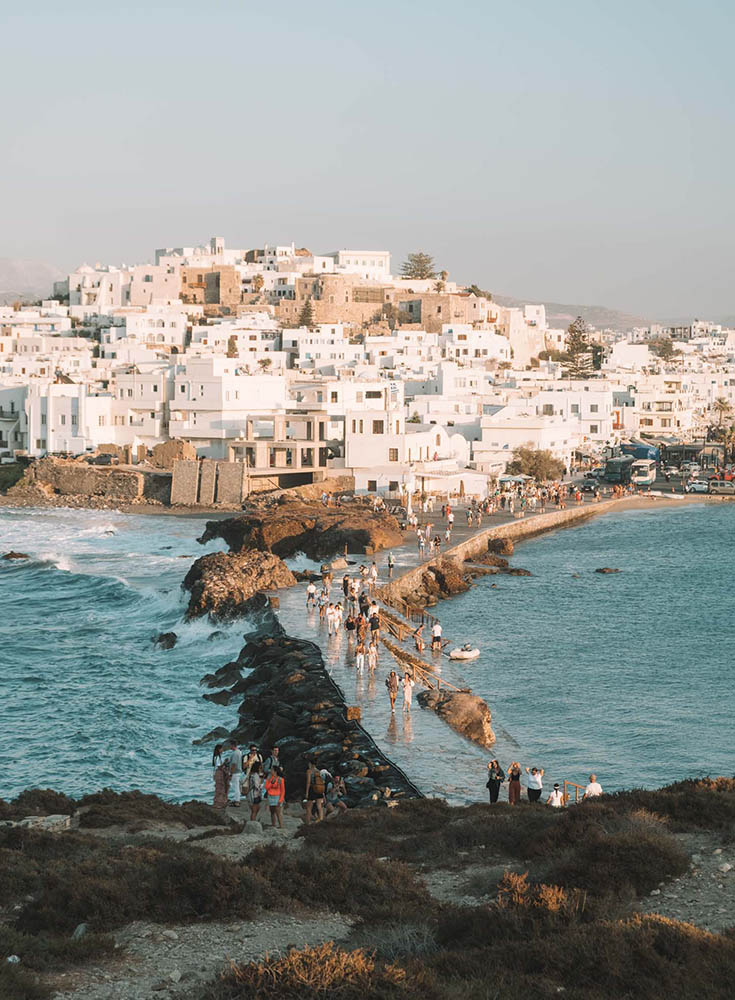 Portara — Door to the Temple of Apollo
If you're arriving at the ferry port, this is one of the first things you'll see when you reach the island. The marble frame is what's left of the Temple of Apollo from the 6th century BC.
To access the marble frame, you walk along something that sort of feels like it's from the Hunger Games… The scenic point stands on the islet of Palatia and you've got to walk along a stone path with waves crashing on both sides of it.
Explore the Beaches
I feel like it's hard for an island in Greece to be known for its beaches…because beaches abound—but Naxos is known for its beaches!
Find one you like, spend some time there, and then head on to the next. Naxos is a place where you can explore as much or as little as you like, so if you don't want to leave your slice of paradise, feel free to stay put!
Some of the best beaches in Naxos are: Plaka Beach, Agios Georgios Beach, Agios Prokopios Beach, and Alyko Beach.
Go on a Sailing Tour
Take a sailing trip to the many secluded coves of small islands that surround Naxos. Find a sailing tour here!
Take a Cooking Class
Want to learn how to prepare things in a Naxian tradition? Select one of the cooking classes on offer — some are located in family tavernas or even in family homes. Find a cooking class here!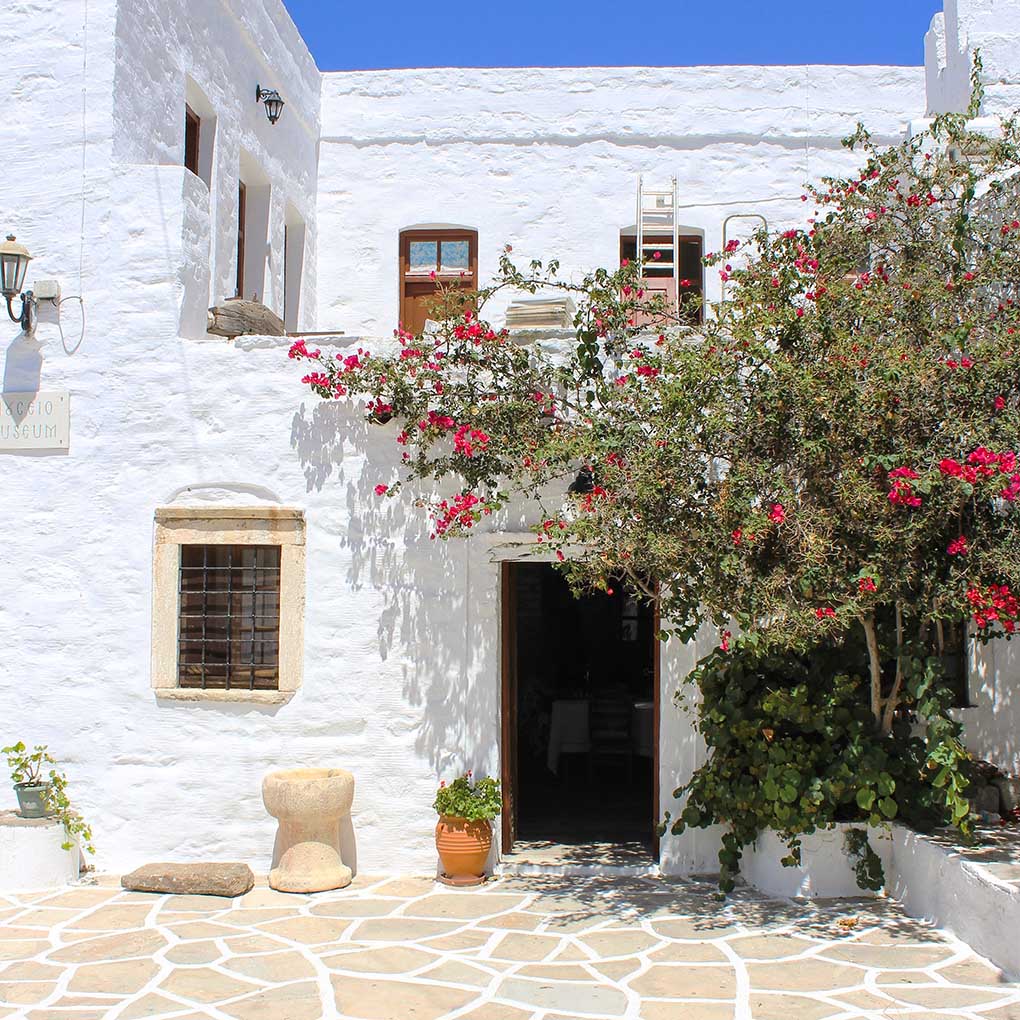 Drive Into the Mountains
You simply must visit the little villages of Filoti and Apeiranthos. We drove up one morning and had lunch at Mpakalógatos. It's a super cute little village and worth the drive — it takes about an hour to get there from the coast, so plan accordingly.
Wind & Kitesurfing
Naxos is known for being a windy island, thus wind and kitesurfing are popular activities. There are a few beaches that are prime for these activities — if you're interested in wind or kitesurfing in Naxos check out: Glyfada Beach, Mikri Vigla Beach, Amitis Beach, or Agios Prokopis Beach.
Vallindras Kitron Distillery
The liqueur of kitron is specific to Naxos — it's made by distilling the leaves and fruit from the citron tree, a citrus fruit very similar to a lemon.
You'll see kitron offered all over the island, at bars and souvenir shops, alike. For something unique to do in Naxos, you can venture into the hills and visit the village of Chalkia where Vallindras Kitron Distillery is.
Panagia Drosiani Church
Dating to at least the 6th century, the Church of Panagia Drosiani, which translates to the Dewy Virgin, is the oldest church in Naxos. The stone church is small but impressive with the original frescoes that fill the walls.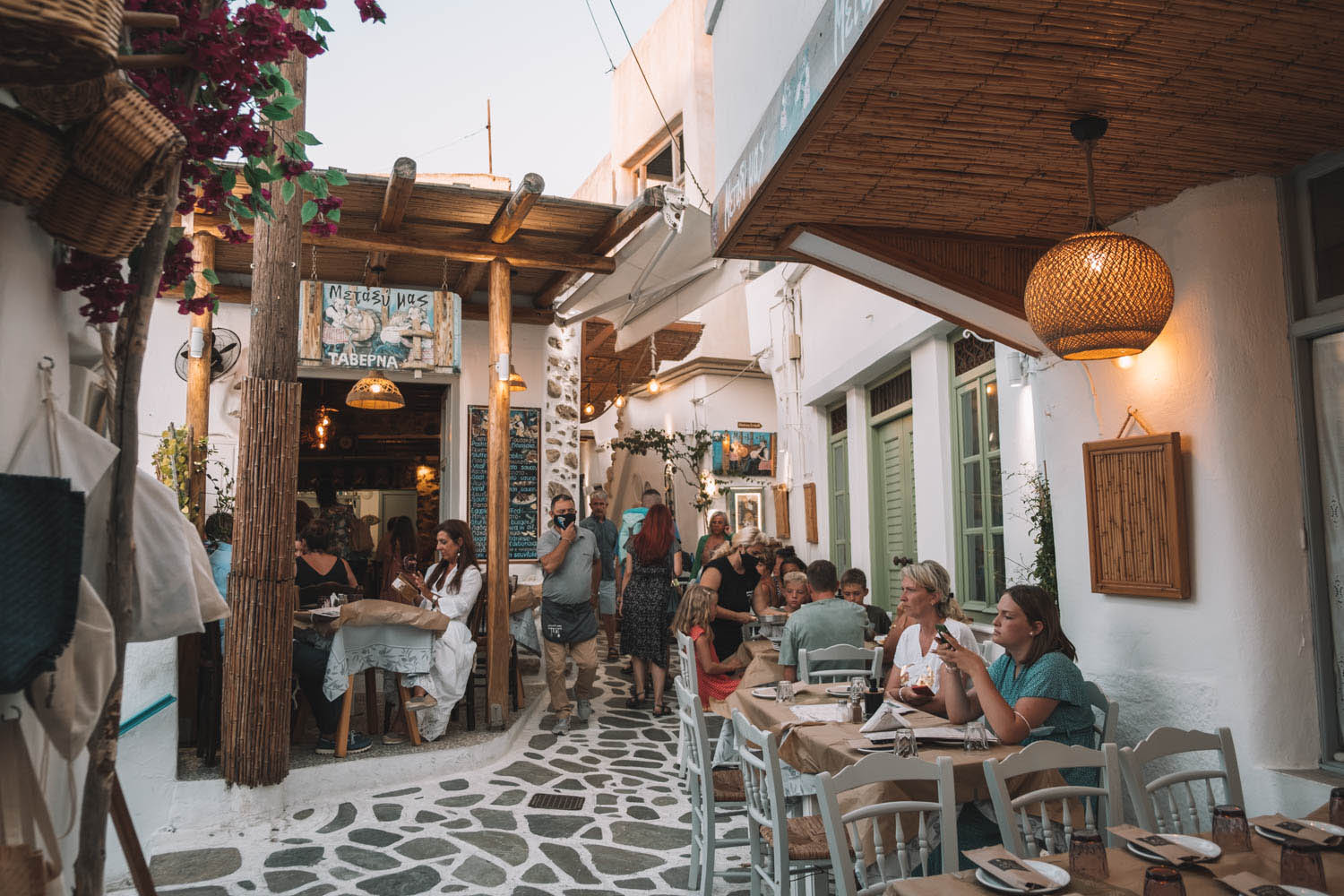 The Best Restaurants in Naxos
Fun Fact: Naxos is known for cheese! Most restaurants will be serving some kind of cheese, whether this is a Naxos-specific cheese or some kind of dish with phyllo and feta. Naxos cheese with phyllo, honey, and sesame seeds was a common one…and so heavenly.
Some of these places are only open seasonally, so make sure to check beforehand if they've opened for the season yet, which is typically late spring.
We didn't realize we needed reservations pretty much everywhere, so plan ahead as the best places book up fast!
As a note, all of these are located within Naxos Town, with the exception of Rotonda. 
For Night Life
While we didn't go to either of these places, they looked like they'd be super cool to hang out at during sunset, or if you're wanting to go out for drinks.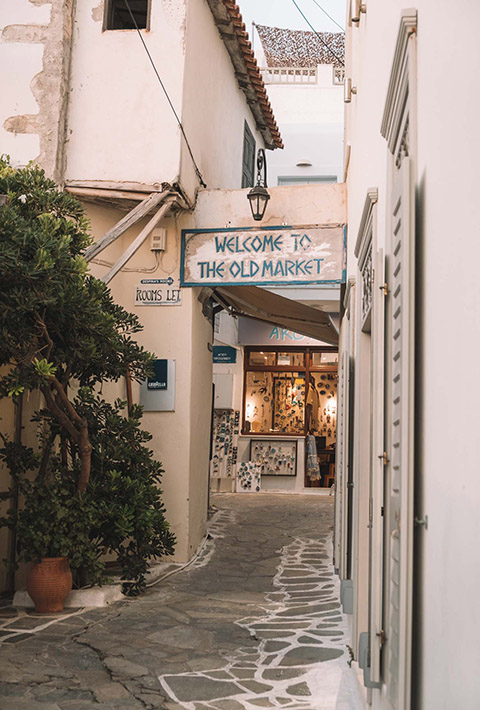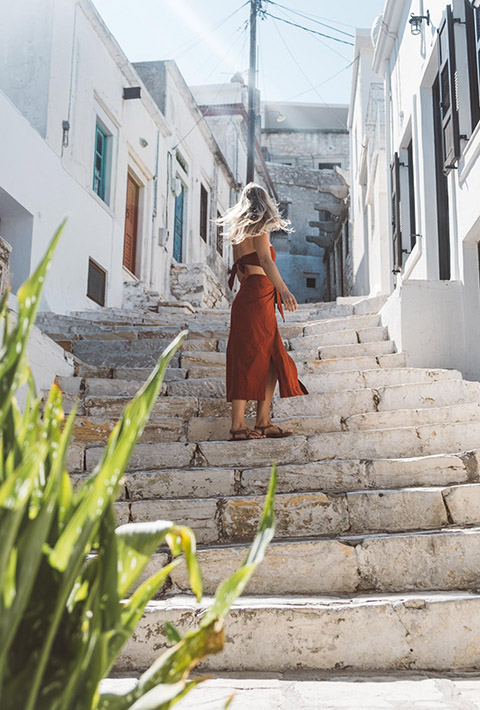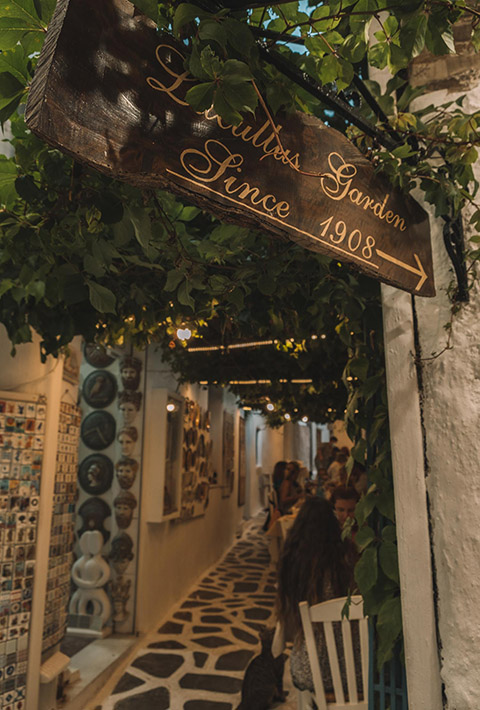 Final Thoughts
If you're wondering how many days to spend in Naxos, I mentioned earlier we spent three days on the island. This was perfect for us.
It was enough time to explore some of the gorgeous villages, relax on the beach, and dive into some delicious meals. You can definitely spend more time here — it's just up to you and how you want to enjoy your holiday!
However, if you're planning to island-hop around Greece, I would say three days in Naxos is prime.
Have you been to Naxos before? What other things would you add to this guide? Do you have any suggestions or a favorite Greek island to visit? Let me know in the comments below!