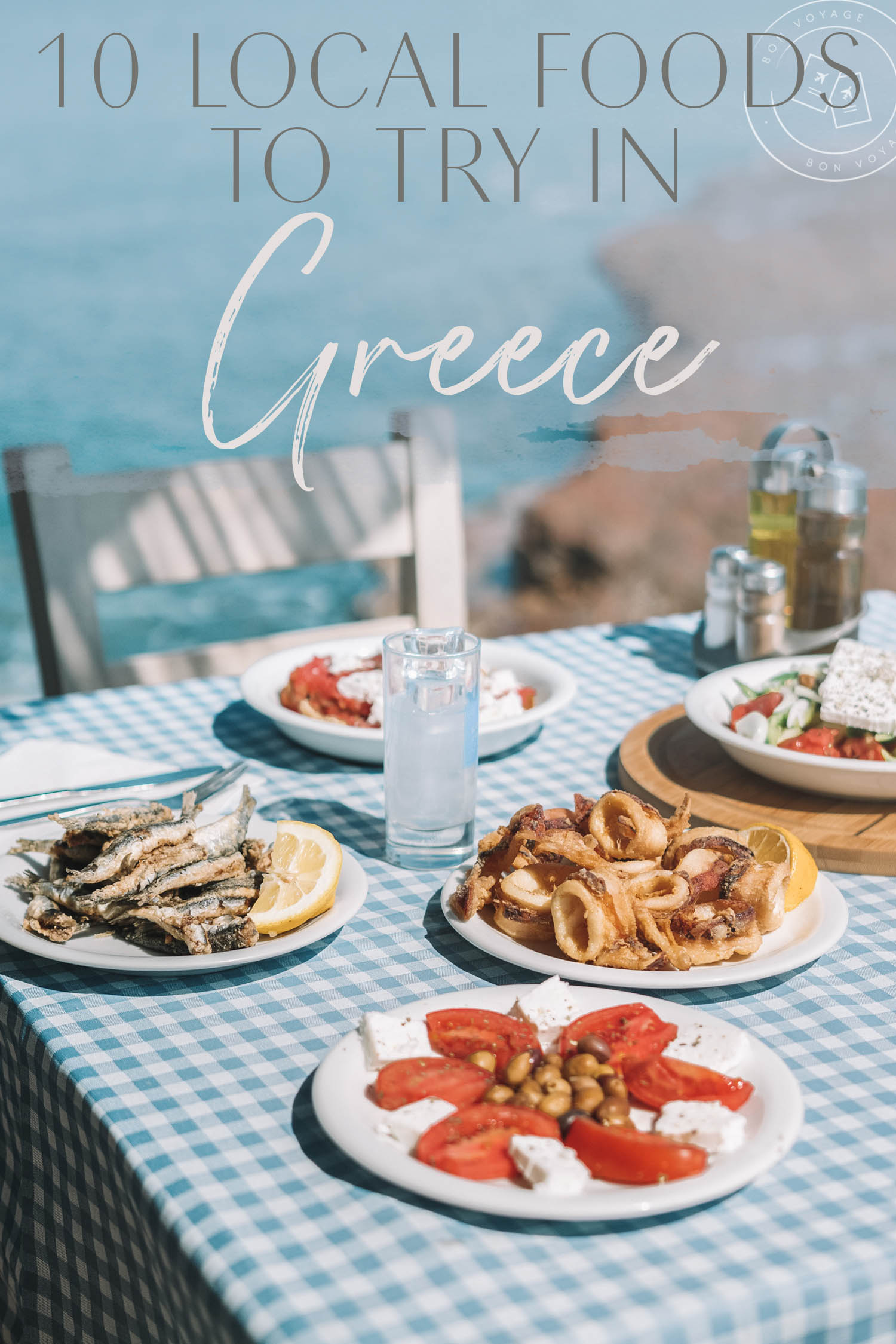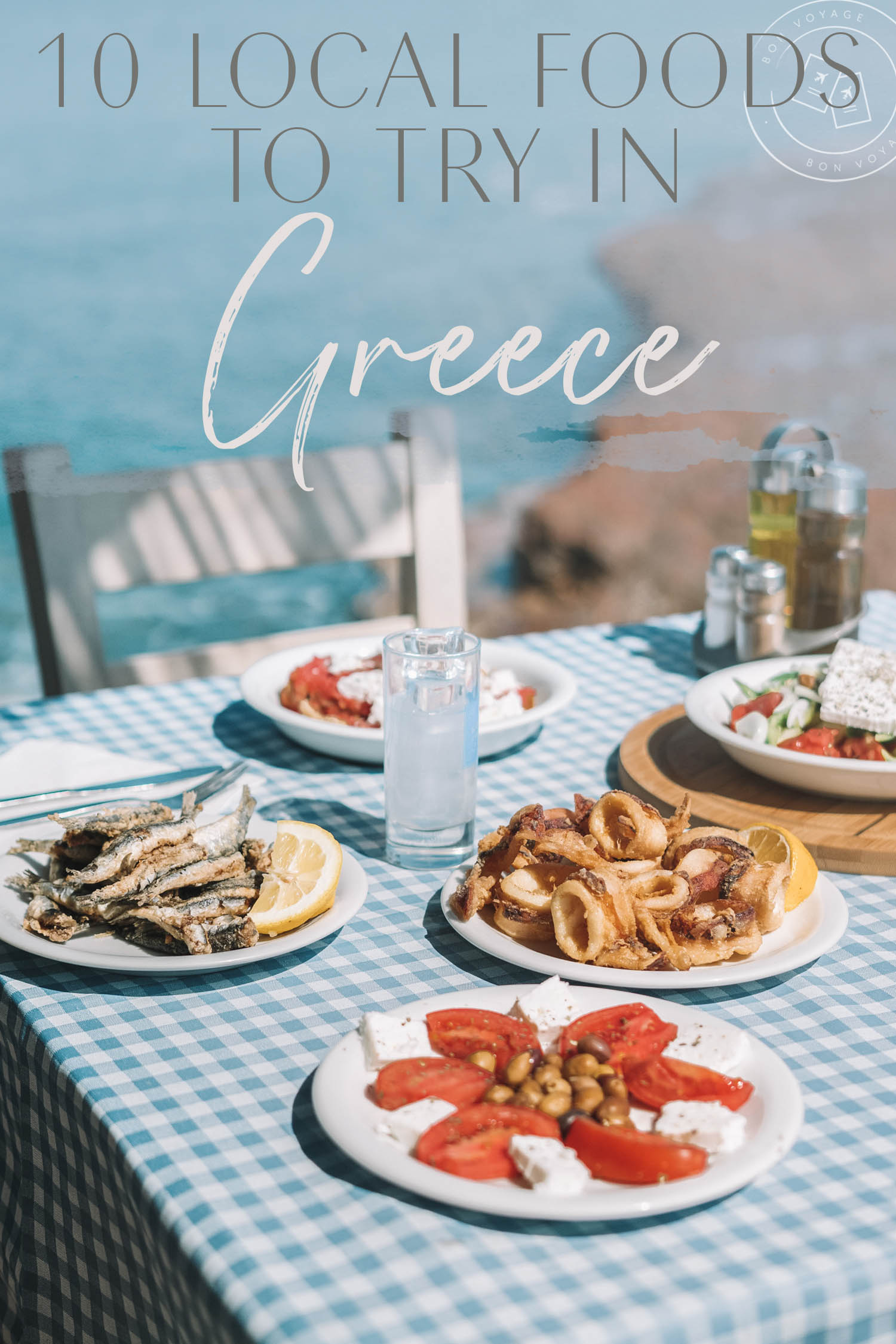 Mediterranean food has taken the world by storm and for a good reason. With dishes brimming with fresh ingredients such as veggies, olive oil, lemon juice, fish, meats, and grains, Greek food is hearty yet very refreshing.
Whether you're heading to Santorini for a romantic getaway, looking to get your party on in Mykonos, or exploring all the islands of Greece, you'll definitely want to sample some of the local delights!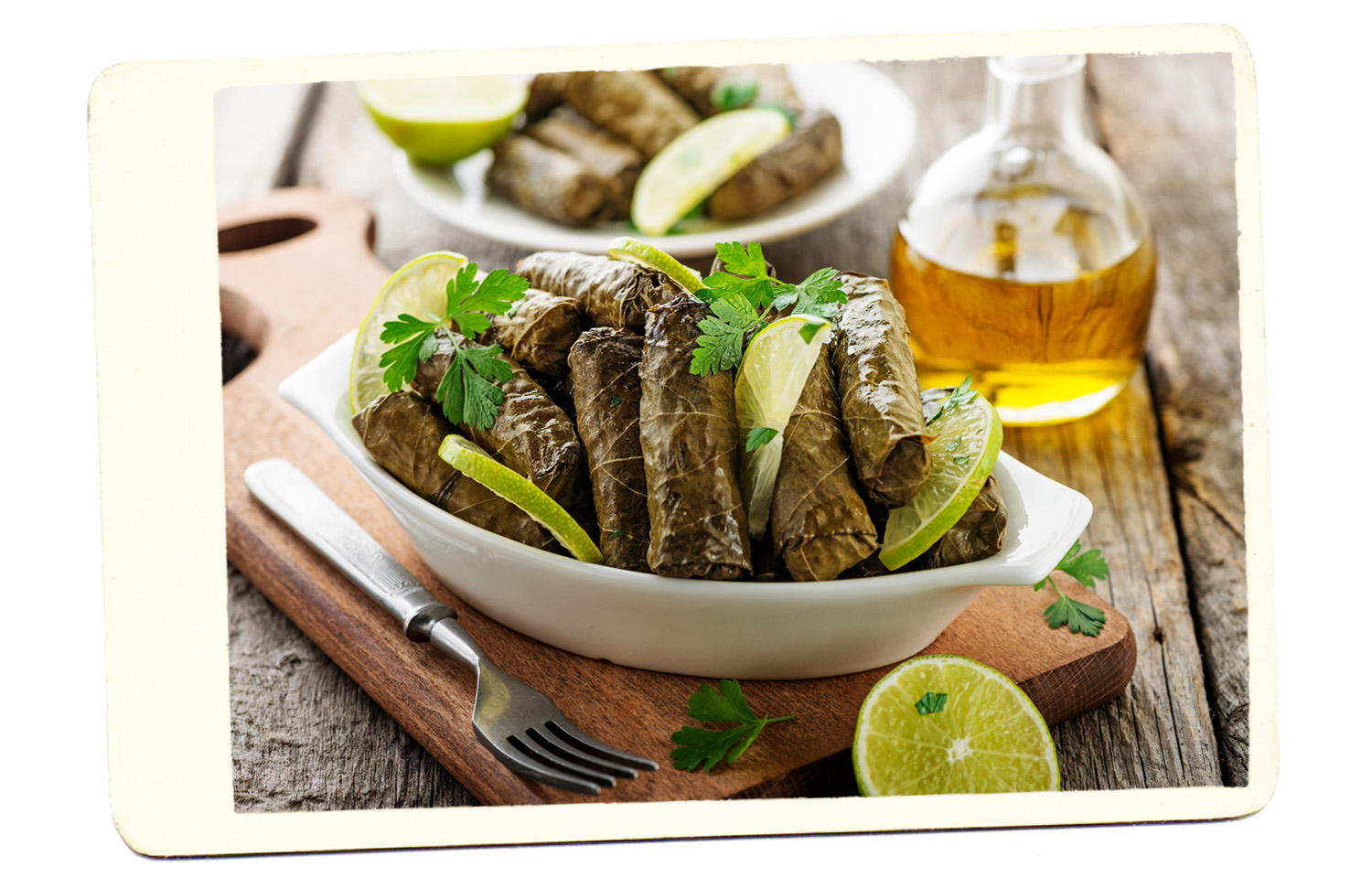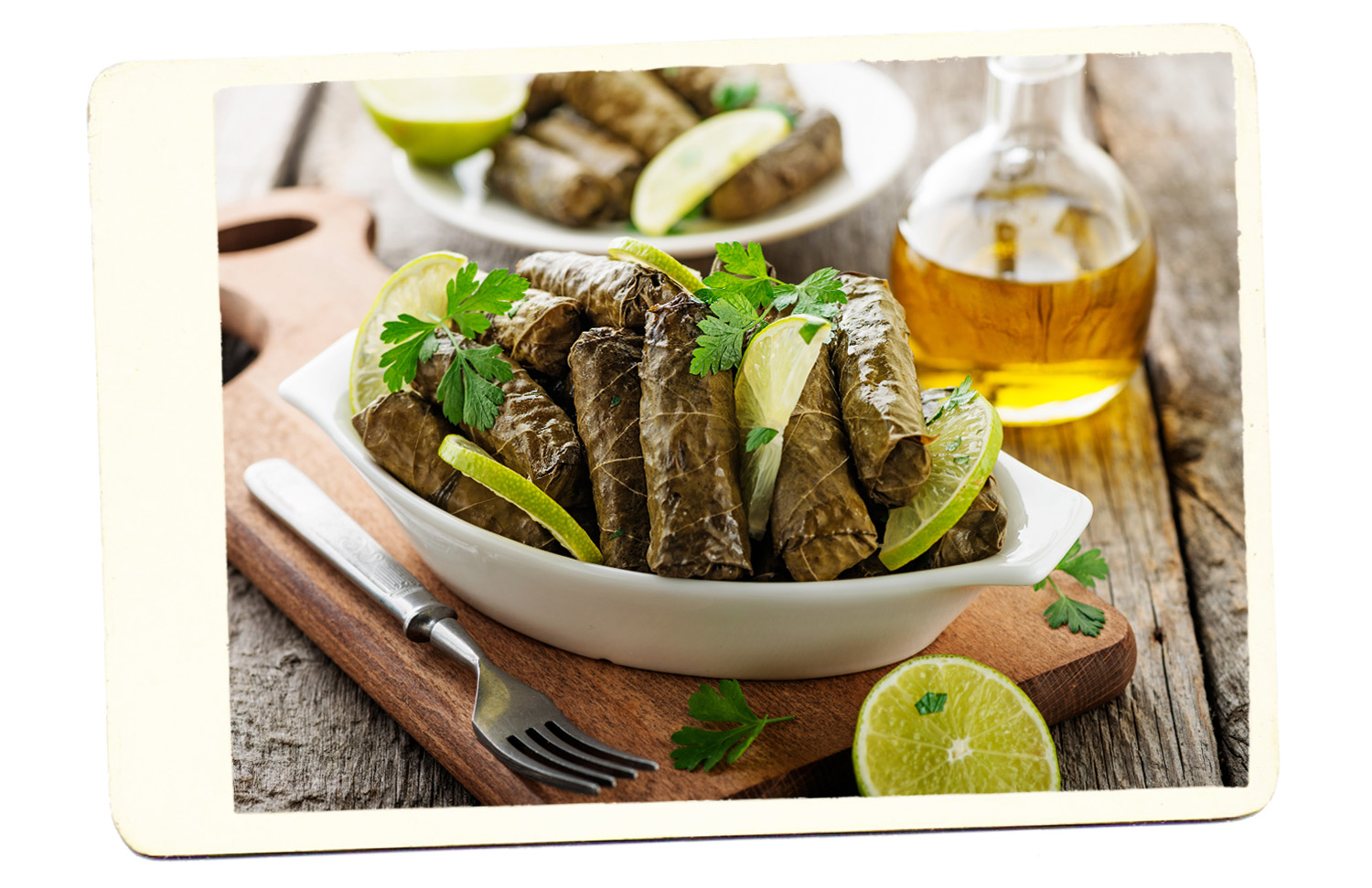 Dolmadakia
Dolmadakia, also just known as dolmas, is a side dish comprised of vine or grape leaves stuffed with herbs and lemon rice. The leaves are then folded over to create a little parcel which is then steamed. Depending on where you are, you might also find them filled with meats or veggies.

Tomatokeftedes
Tomatokeftedes are fried tomato balls that are typically served as an appetizer on the island of Santorini and Cyclades. The small waterless tomatoes used have a thick skin and an incredibly intense tomato flavor.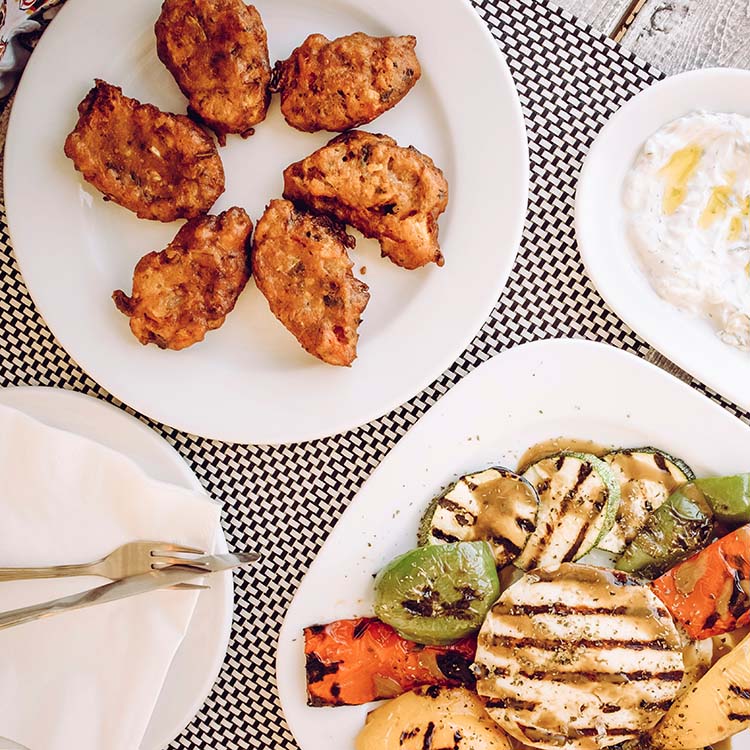 Feta Me Meli
Feta me meli is an appetizer that is often mistaken for a dessert because of how sweet it is! Typically served on the island of Crete, feta me meli is fried feta in phyllo (a very thin unleavened Greek dough) topped with a drizzle of honey. Enjoy with a glass of red wine on a lazy summer afternoon for the full experience.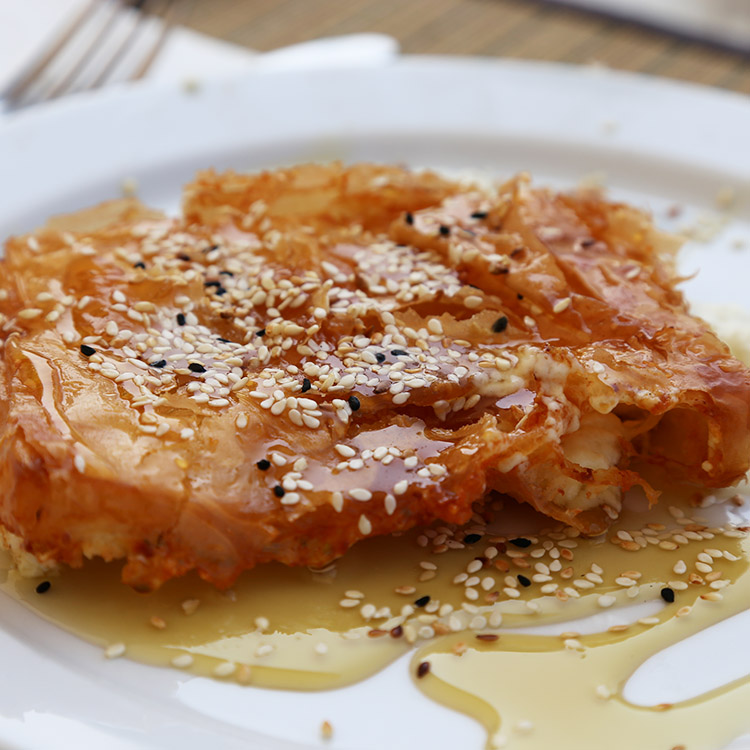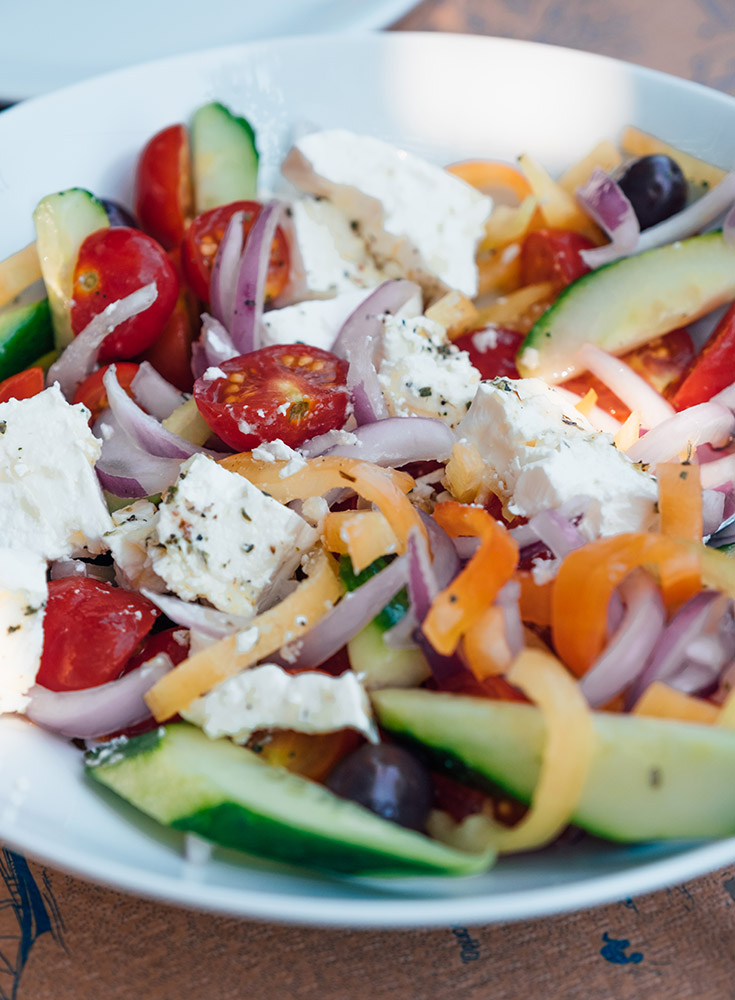 Choriatiki
You might be familiar with Greek salads—however, it's important to note that a lot of the Americanized versions include lettuce, which in the traditional Greek salad. Most include tomatoes, sliced cucumbers, onion, feta cheese, and olives. It's then topped with olive oil and a little salt and pepper.
So refreshing!

Gyros
A bit like souvlaki (a Greek kebab), a gyro is a popular Greek "sandwich". It consists of meat (typically chicken, pork, lamb, or beef), salad, onions, and tzatziki sauce, all wrapped in pita bread. This is arguably the most popular and well-known Greek dish!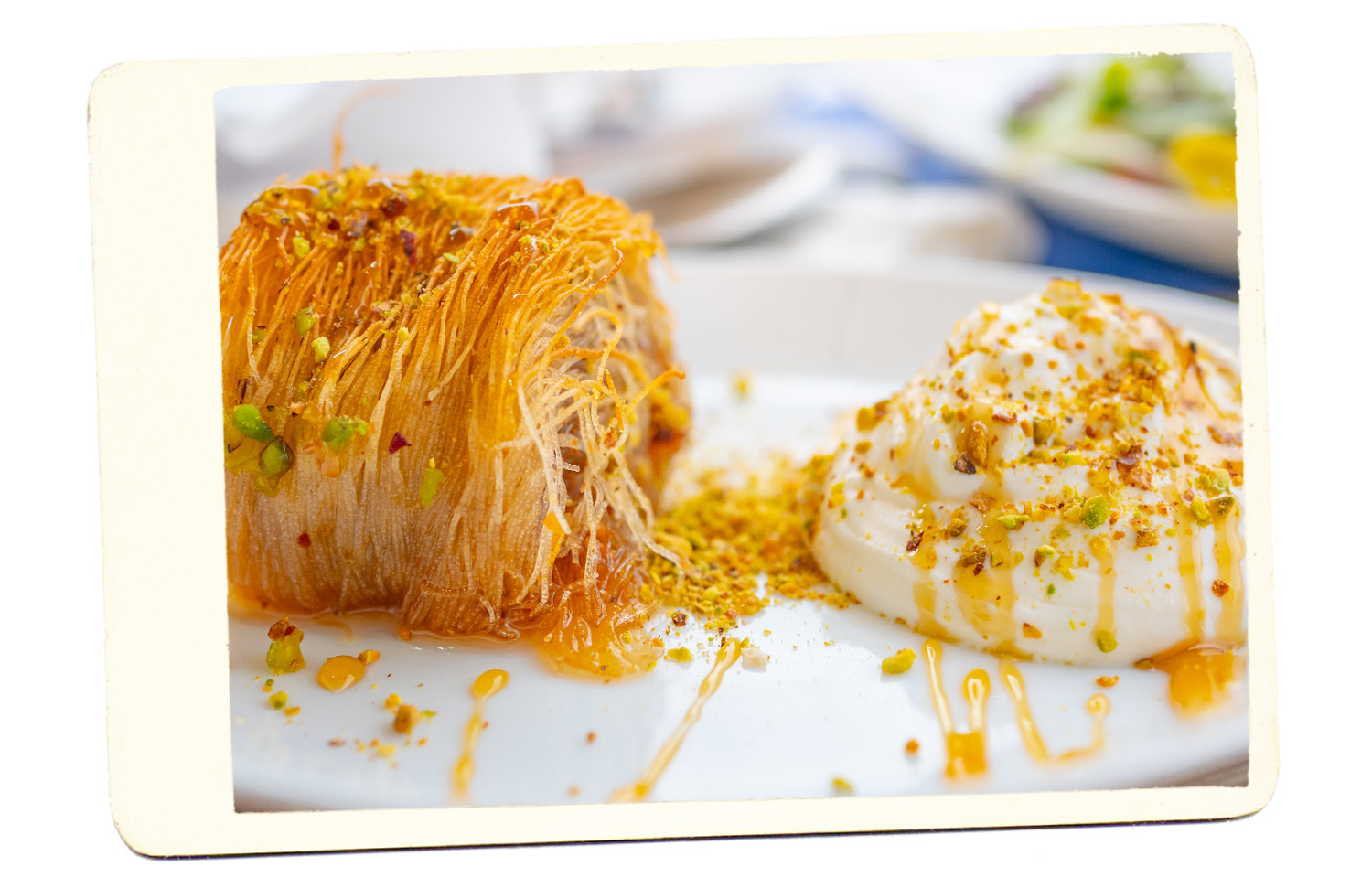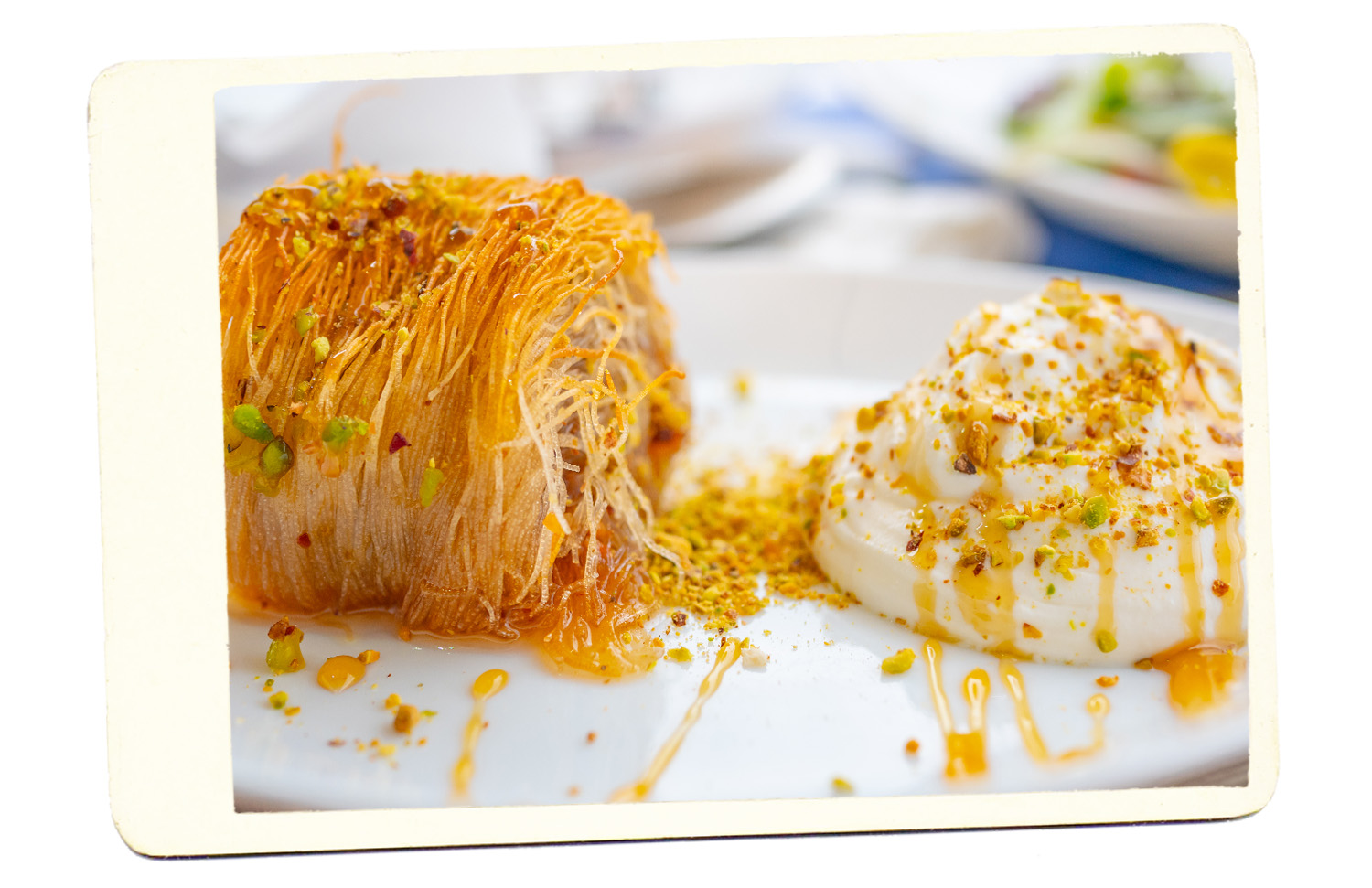 Kataifi
Kataifi is a dessert that resembles shredded Mini-Wheats! The special pastry dough is in the form of thin thread-like strands, so it's very light and airy. The dough is then filled with a delectable nutty center and rolled up and baked. Once done baking, a simple sweet syrup is poured over the top. Yum!

Moussaka
Moussaka is an eggplant or potato-based dish consisting of layers of fried aubergine and minced meat. It's then topped with a creamy bechamel sauced and baked until golden. The most famous version of the dish first appeared in a 1920's cookbook published by Nikolaos Tselementes.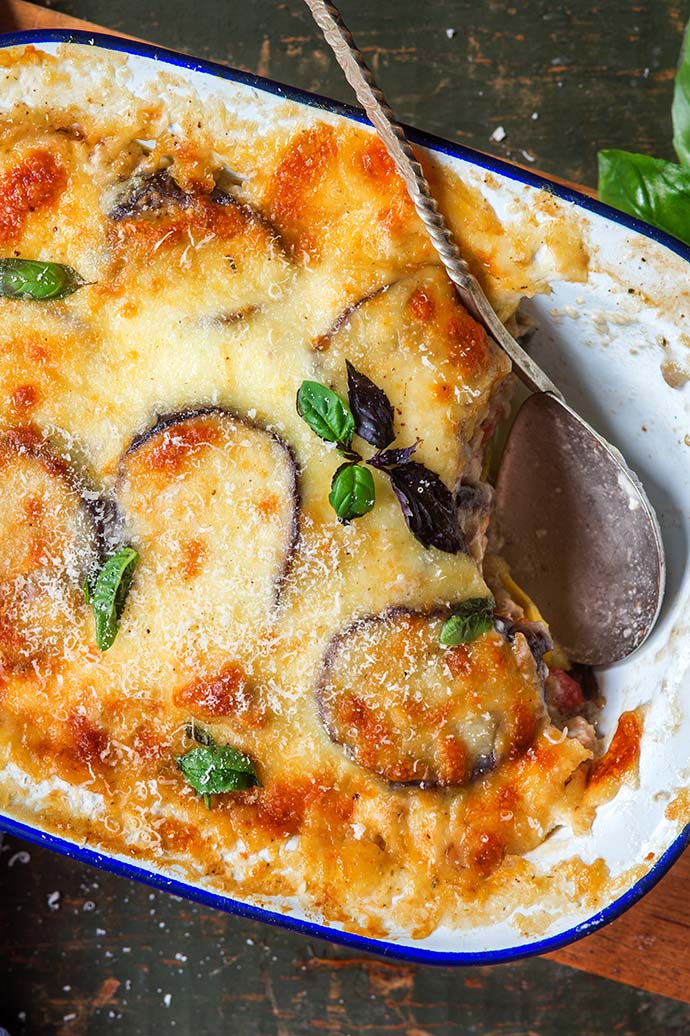 Gemista
It's not possible to have a list of the best foods in Greece without mentioning gemista. Gemista translates to "ones that are filled" and the translation is spot on. The dish is comprised of tomatoes, bell peppers, zucchini, or eggplant filled with rice. At times you'll find meat as well. It's the perfect healthy comfort food!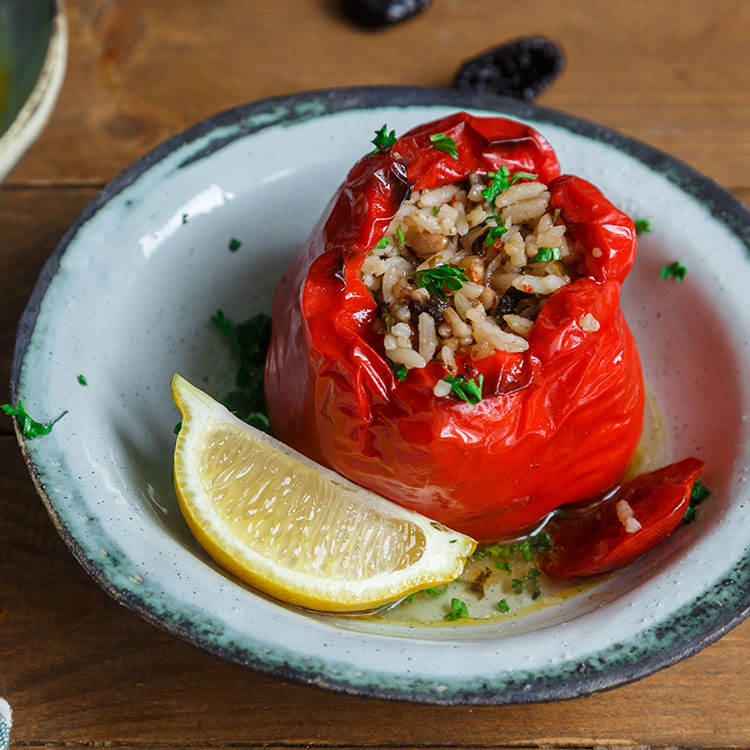 Spanakopita
Spanakopita is a flaky phyllo pastry filled with anything from aubergines to meats to greens to cheeses.
The most classic version of the dish is pastry filled with layers of feta cheese and spinach, flavored with dill. Talk about delish!!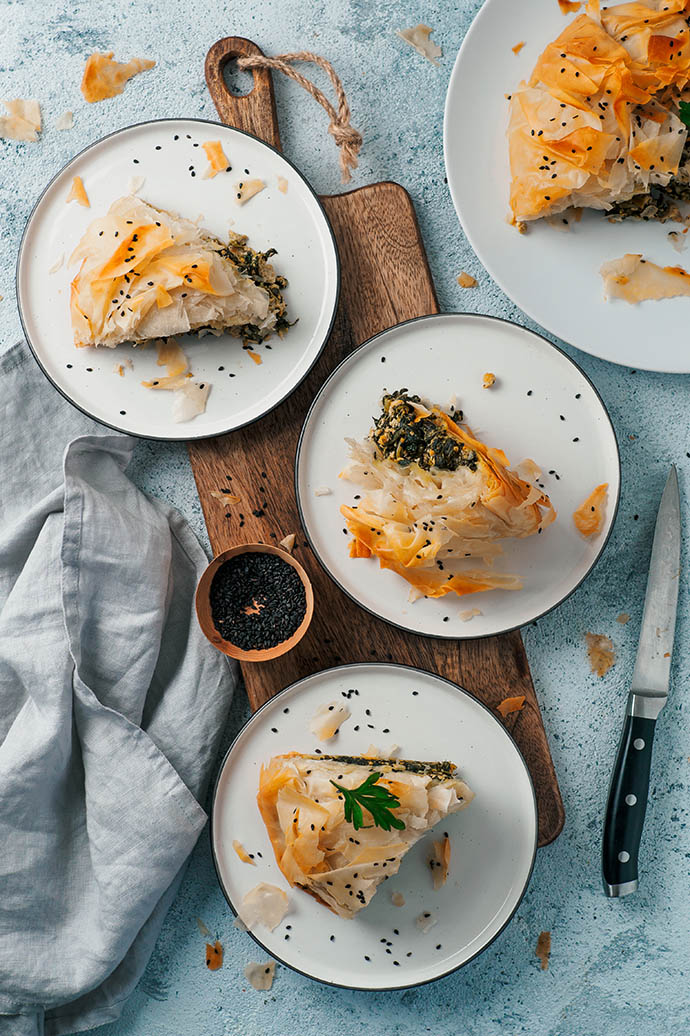 Glyka Tou Koutaliou
Glyka Tou Koutaliou, also known as spoon sweets, are spoon-sized fruit preserves made of a variety of fruits. The most common fruits used are cherries, watermelon, bergamot, apricots, pears, oranges, lemons, grapefruit, and figs.
Traditionally these are given out as a complimentary dessert at Greek restaurants and are sometimes accompanied with yogurt.
I loved this dish so much when I was in Greece that I had it special ordered to our room!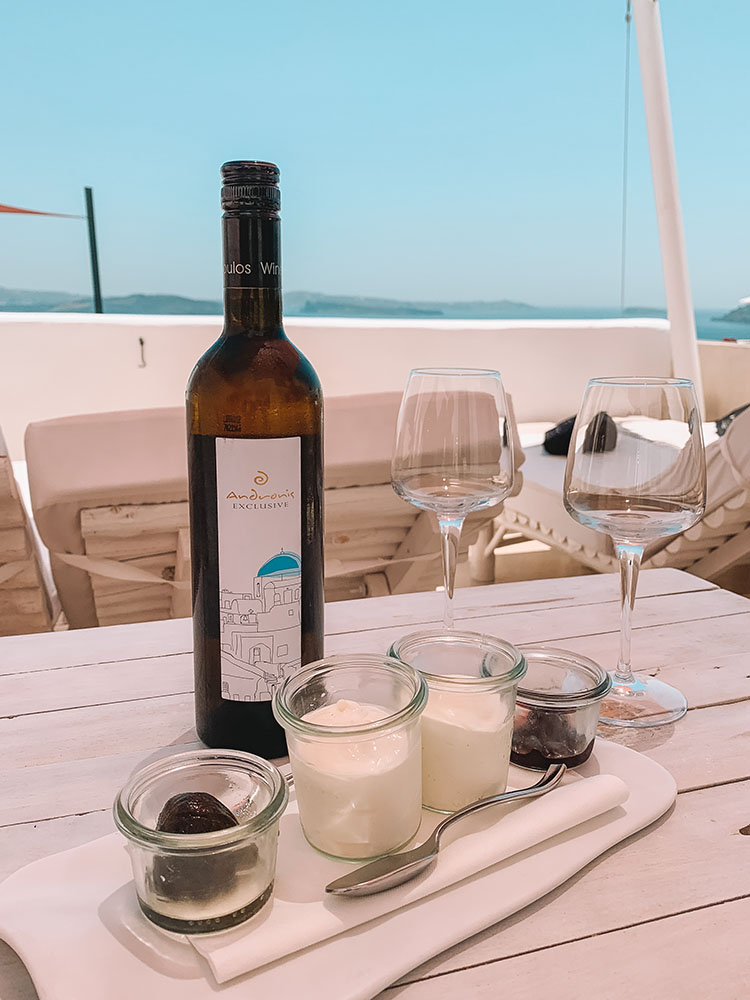 Bonus
Tzatziki
Tzatziki sauce is by far one of the most common ingredients in Greek dishes. Made up of yogurt, cucumbers, garlic, salt, vinegar, and olive oil. It goes great with pita bread, meat, veggies, or just by itself on a spoon.
One of tzatziki sauce's most important ingredient is olive oil, an ingredient that dates back to about 3,000 BCE. Historians believe that the olive tree originated in ancient Greece and spread through the Mediterranean as the Greeks explored the area.
Raki
If you're up to have a good time, many locals like to show travelers raki, a clear brandy that is made from grapes and raisins and is sweetened with anise. Many prefer it as a shot, though if this isn't your thing, you can sip on it as an aperitif.

Overall
Talk about some refreshing dishes! Which of these dishes have you tried and what else would you recommend? Let me know in the comments below! 🙂

Recommended Food Tours in Greece