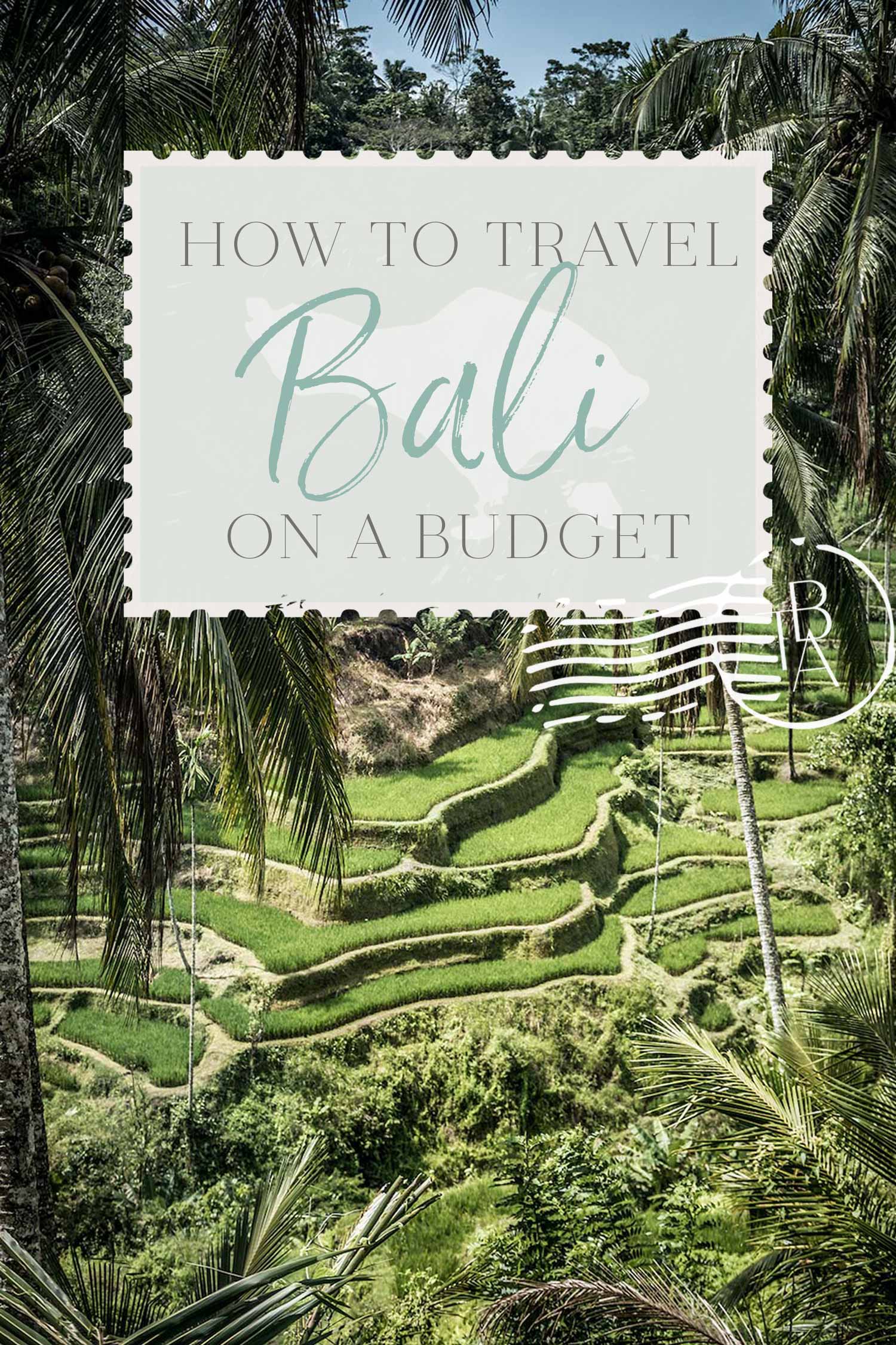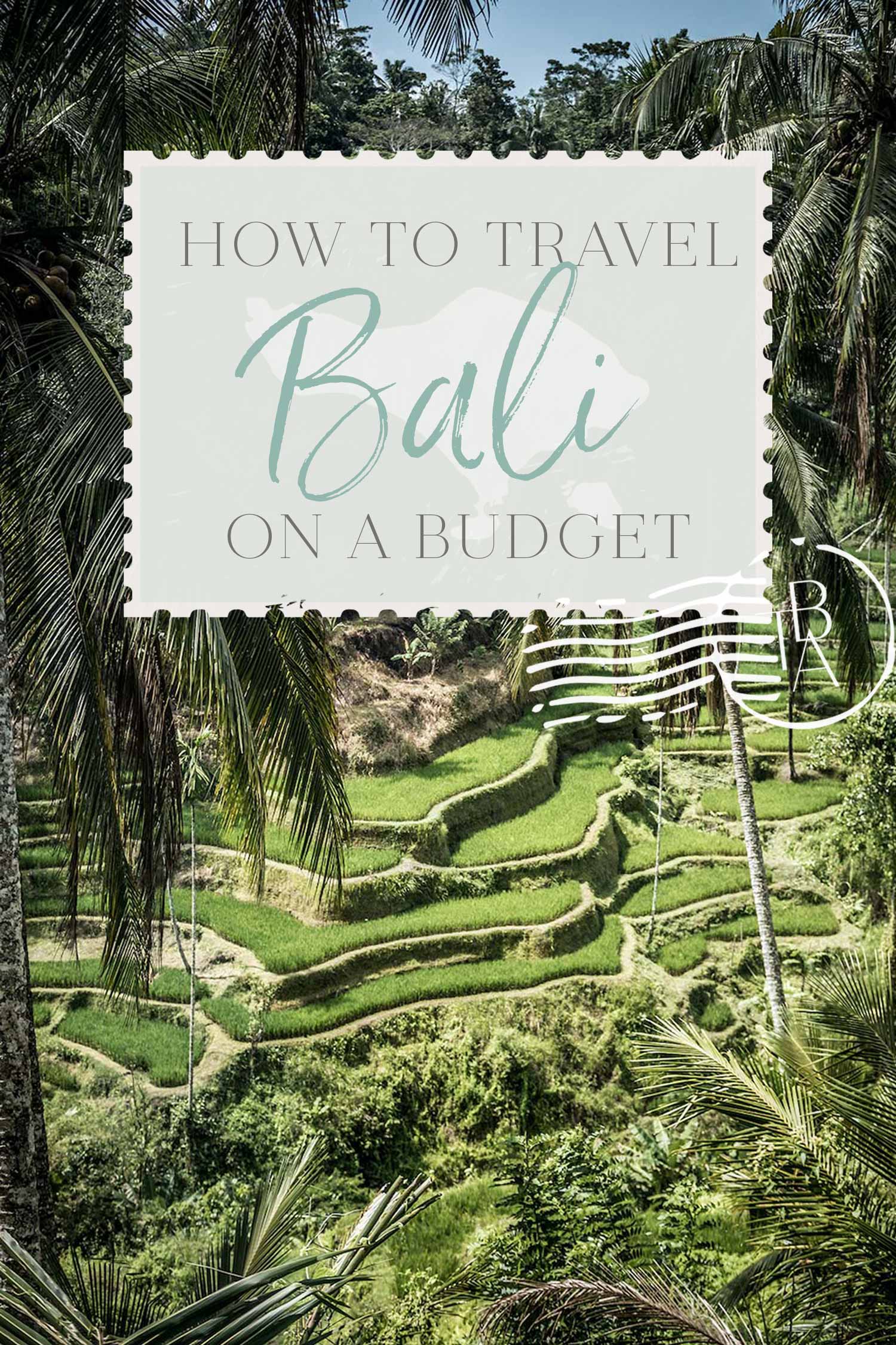 Bali is a super budget-friendly destination, so it's pretty easy to visit the island and not have to worry about breaking the bank. Though often busy with tourists, Bali is still surprisingly affordable if you know where to look. Depending on your accommodation style, I would estimate $50 USD a day is a good estimation of a budget to travel very comfortably around Bali.
Here are my tips for traveling Bali on a budget!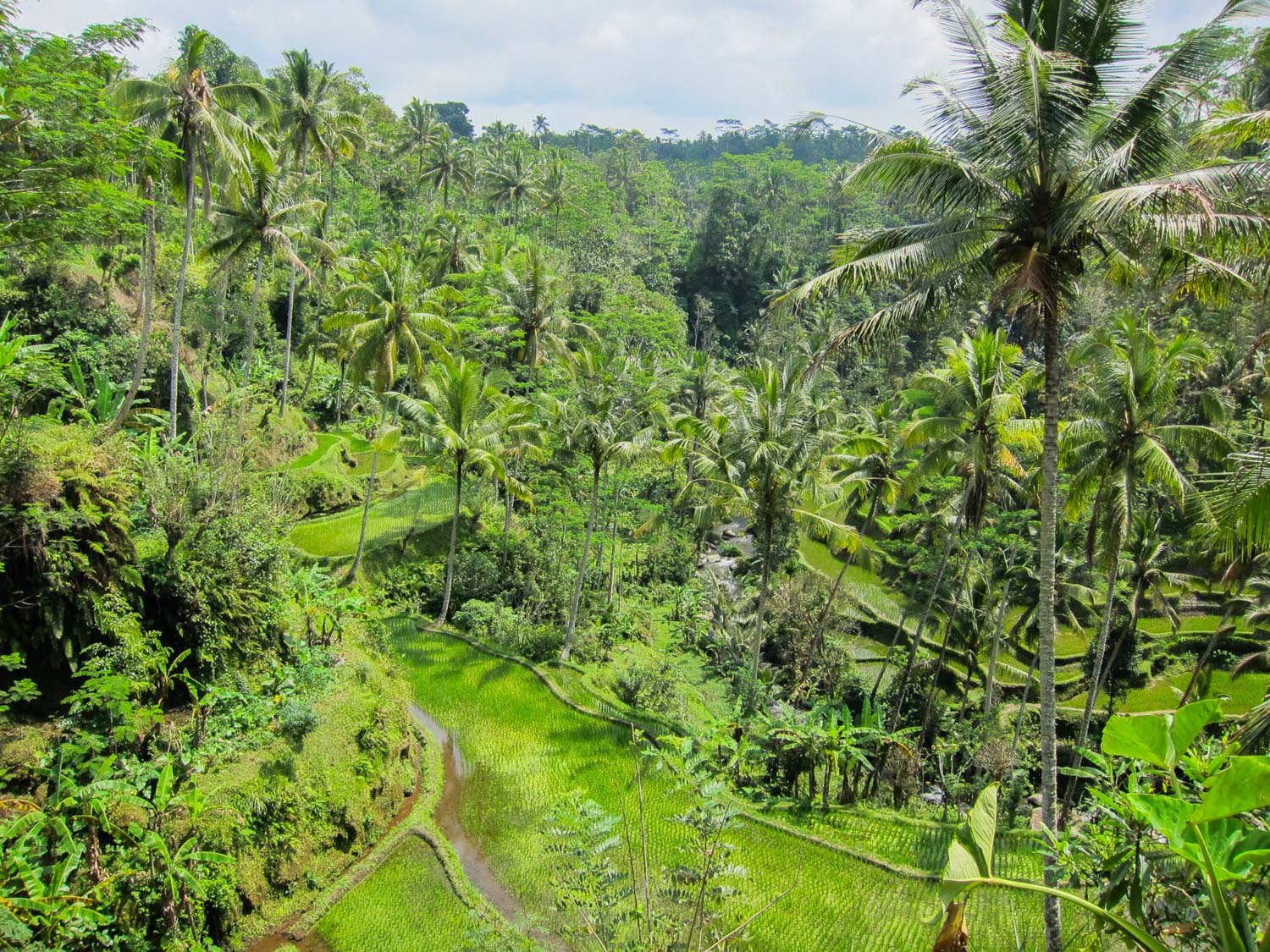 Accommodation 
There are tons of great hostel options in Bali if you prefer the social scene! My go-to are private villas on Airbnb, and I've even found some for as low as 350,000 IDR ($25 USD) a night. Look for jungle vibes, pretty pools, and breathtaking cliff-side views; there's no shortage of these on the island.
Canggu/Seminyak Area
Grandmas Plus Hotel Seminyak: Just a 2-minute walk from Seminyak Beach, this budget hotel offers modern, single rooms starting at $23 USD per night.
Black Pearl Hostel: Located in Canggu and within a short walk to Echo Beach, this hostel has a beautiful pool and offers a restaurant, free WiFi, an outdoor swimming pool, plus garden and pool view terraces. Beds start at $14 USD per night.
Kos One Hostel: This is a very trendy and design-centric hostel — it has a beautiful pool and a stunning buffet breakfast.
La Boheme Canggu: This property also has one of the top-rated locations in Canggu! Beds start at $11 USD per night.
Ubud Area
Run House B&B: A simple B&B with air-conditioned rooms and free WiFi, and close to the Ubud Palace and Monkey Forest. Double rooms start at $13 USD per night!
WW Backpackers: A high-rated hostel in Ubud, very central to all the sites.
Suka's House B&B: Suka's House Bed & Breakfast features an outdoor pool and private rooms starting at $25 USD. Daily breakfast is served on the private terrace overlooking the garden.
Some links in this post are affiliate links—at no extra cost to you, I earn a small commission if you purchase products through these links. Additionally, as an Airbnb Associate, I earn when you book through these links.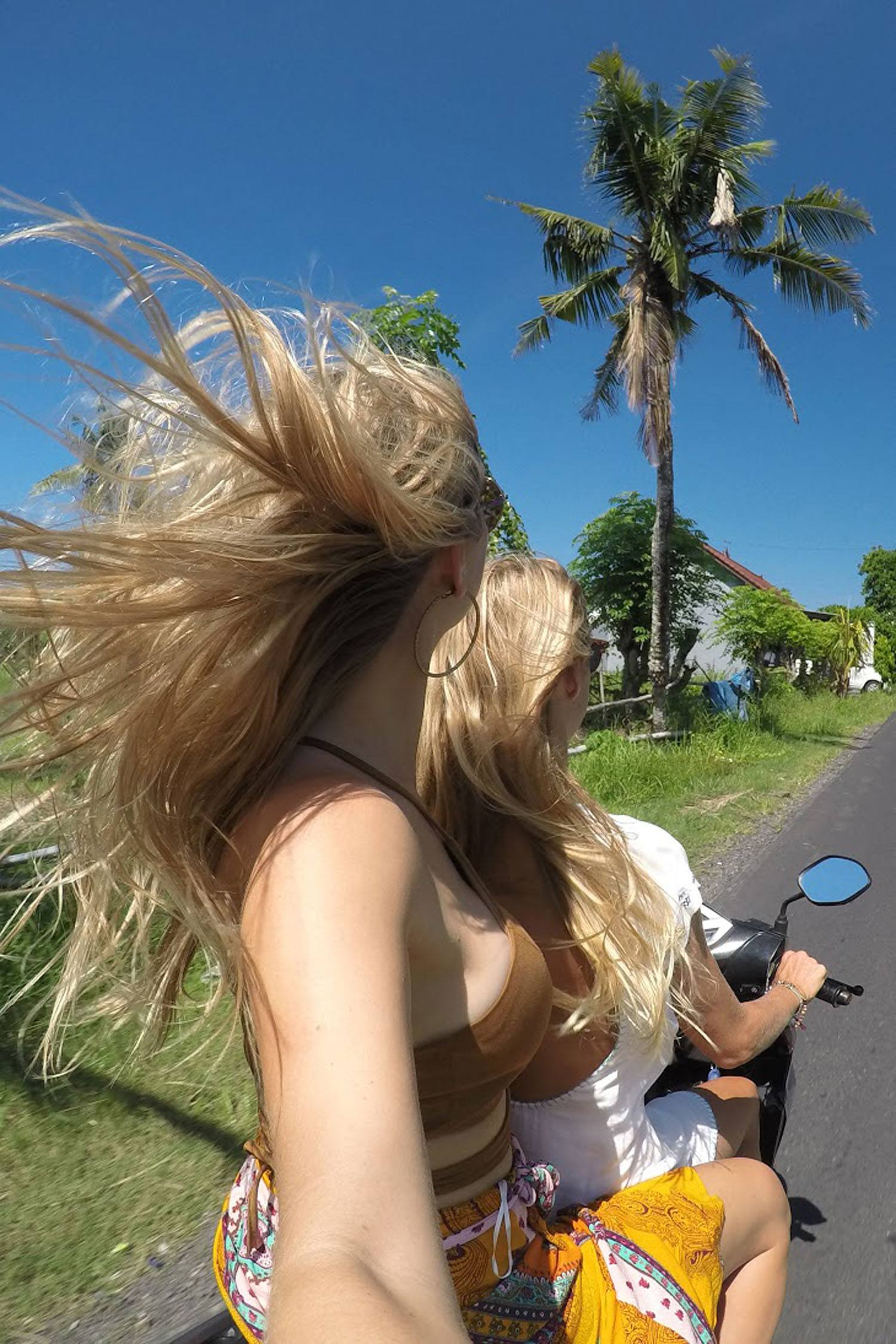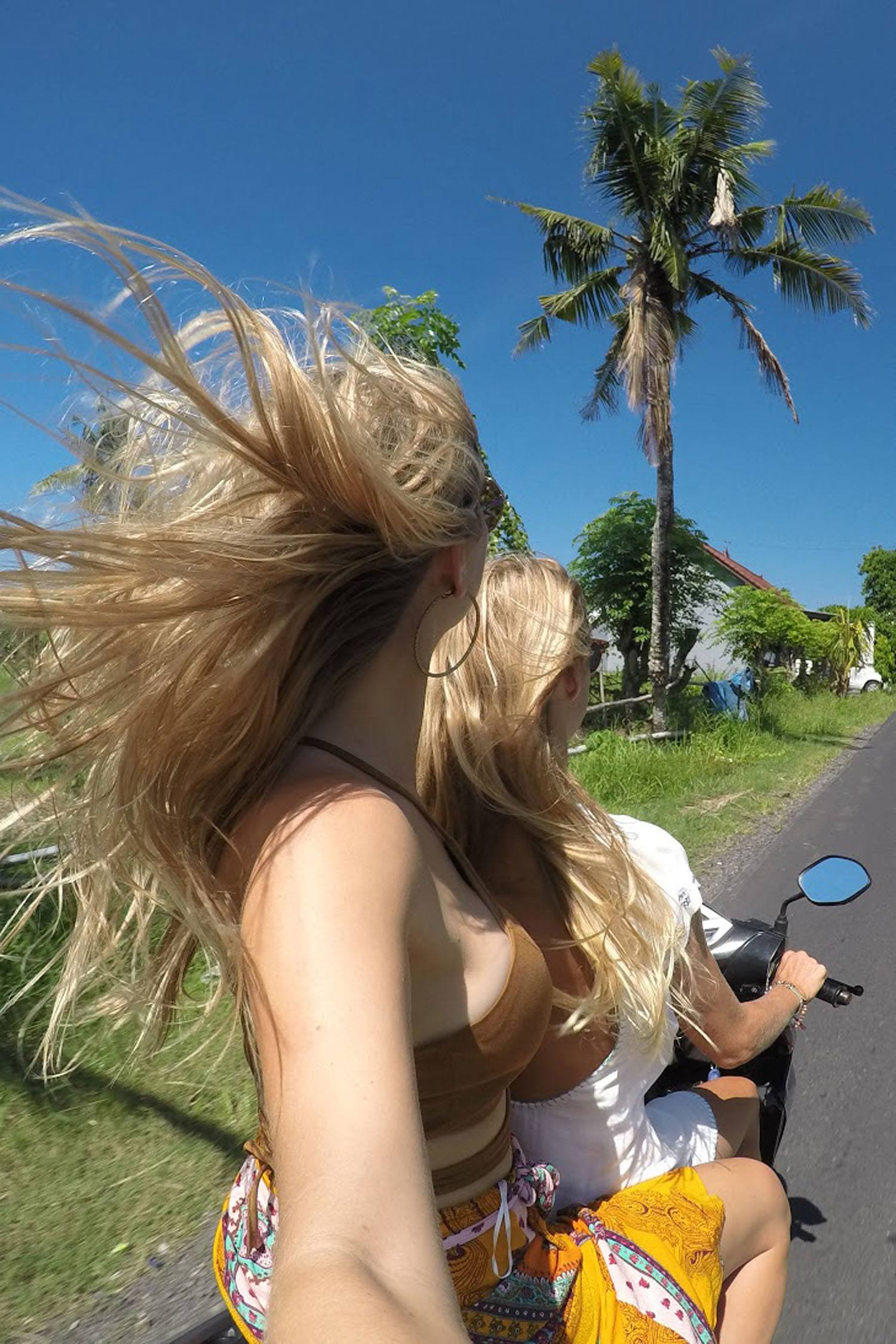 Transportation
Taxis are the most expensive transport around here. Renting a motorbike is the "way" of Bali and very cheap. You can hire one for 30,000-50,000 IDR ($3-$5 USD) a day! If you don't feel comfortable driving yourself, you can use the GO-JEK app for an Uber-type service but on the back of a motorbike.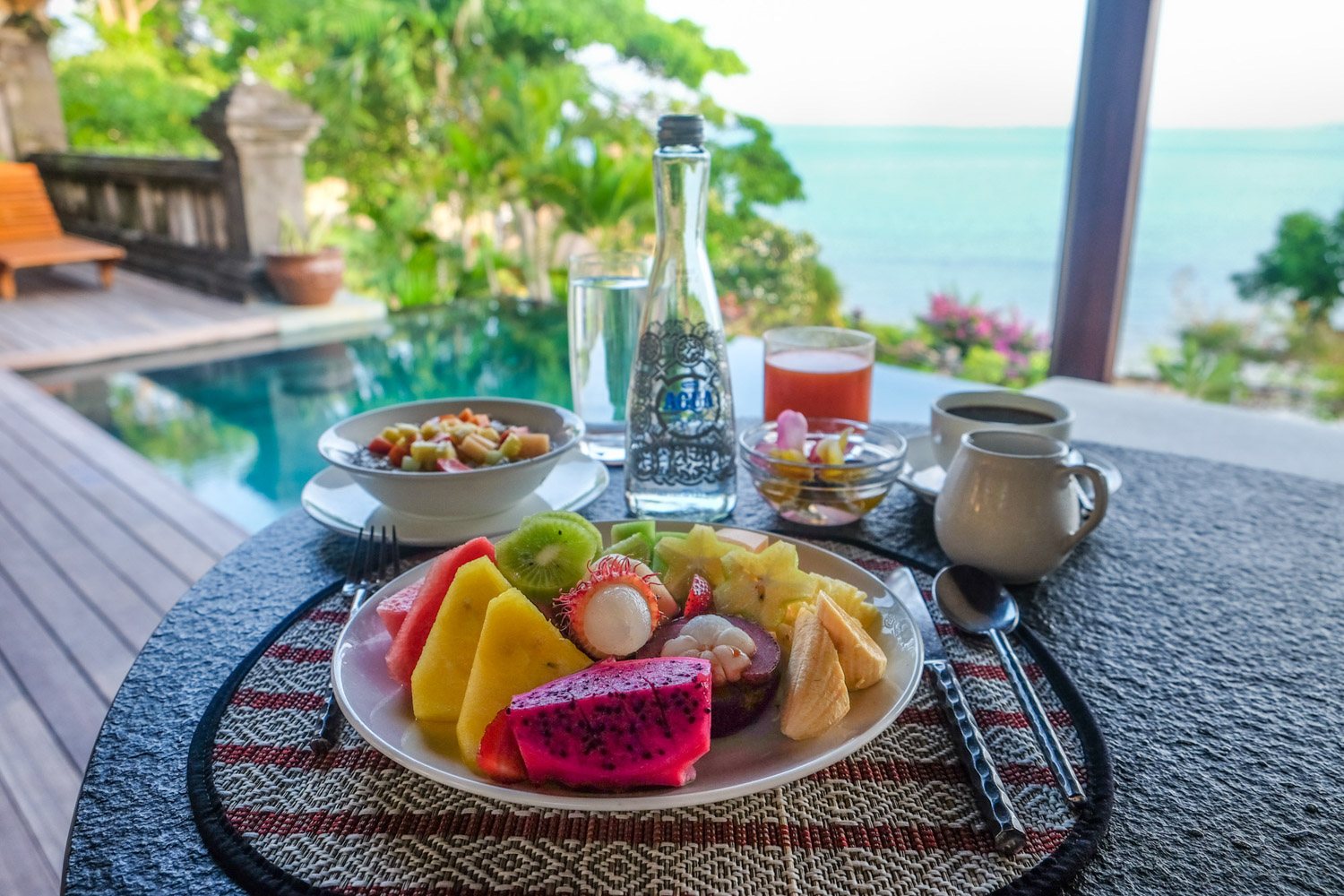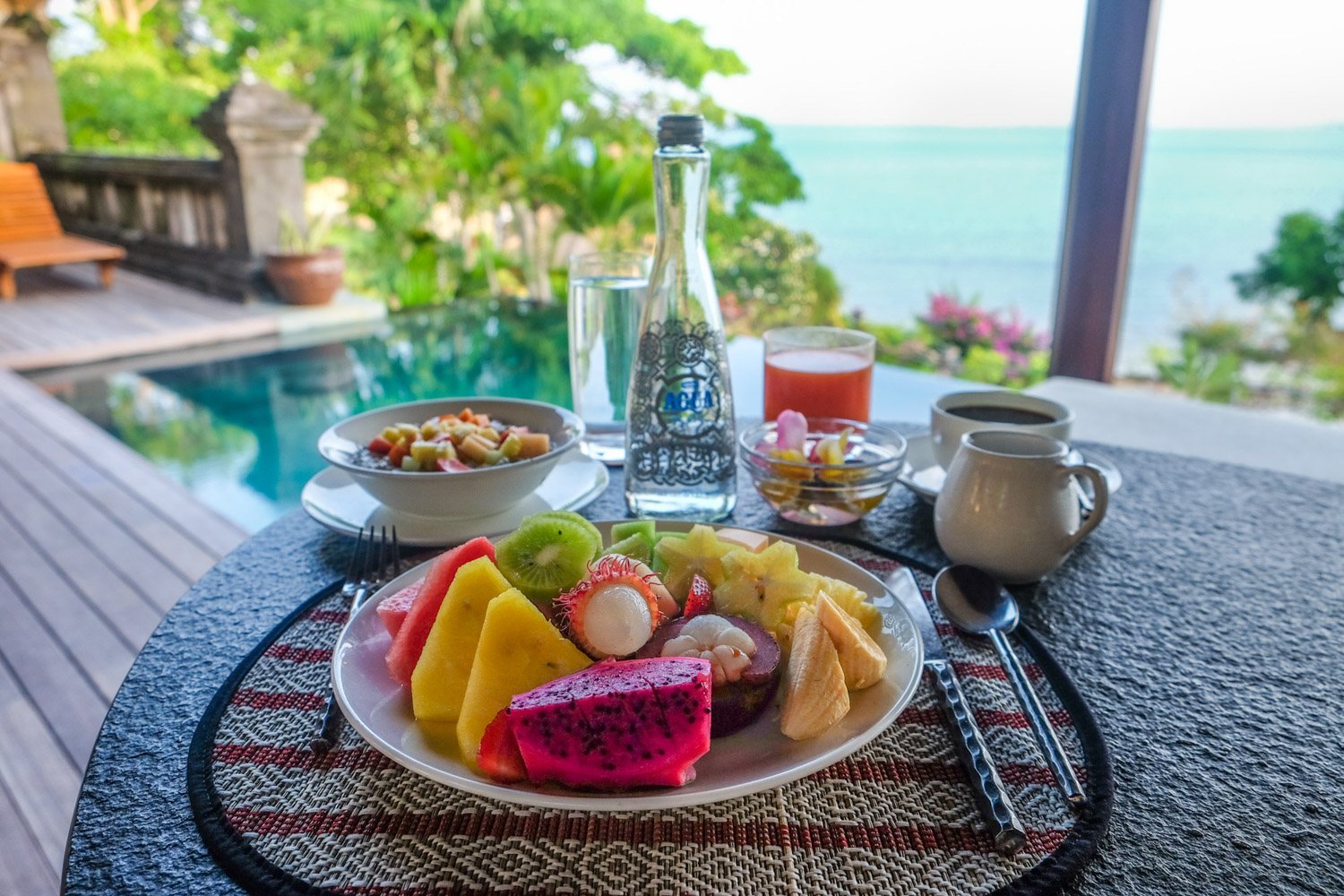 Meals
Even if the hotels were insanely expensive in Bali, the cuisine alone would make it worth the visit. Mouthwatering dishes like nasi goreng (fried rice), mie goreng (noodles), satays, martabak pancakes, and noodle soups are abounding.
Local food and street food can be as cheap as $1 USD—a plateful of chicken, rice, and veggies might only set you back about $1.30 USD. Warungs are local restaurants with cheap prices featuring food from all over Indonesia.
As a plus, food found at warungs is generally really fresh!
But even restaurants owned by westerners can be quite inexpensive—look for brunch cafés and vegan delis all over the island. You can budget between 200,000 and 250,000 IDR ($15 and $18 USD) a day on food and drink and eat quite well.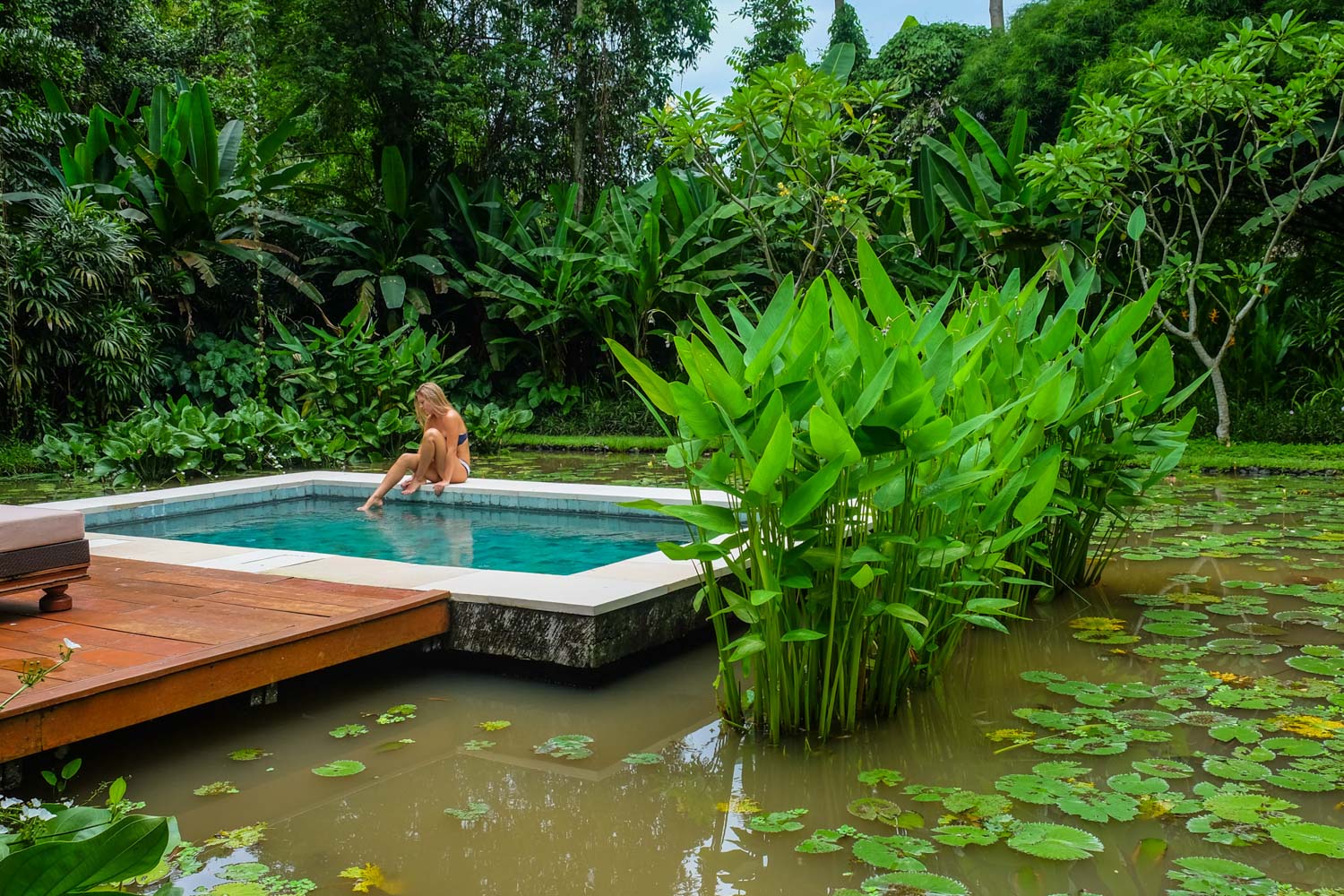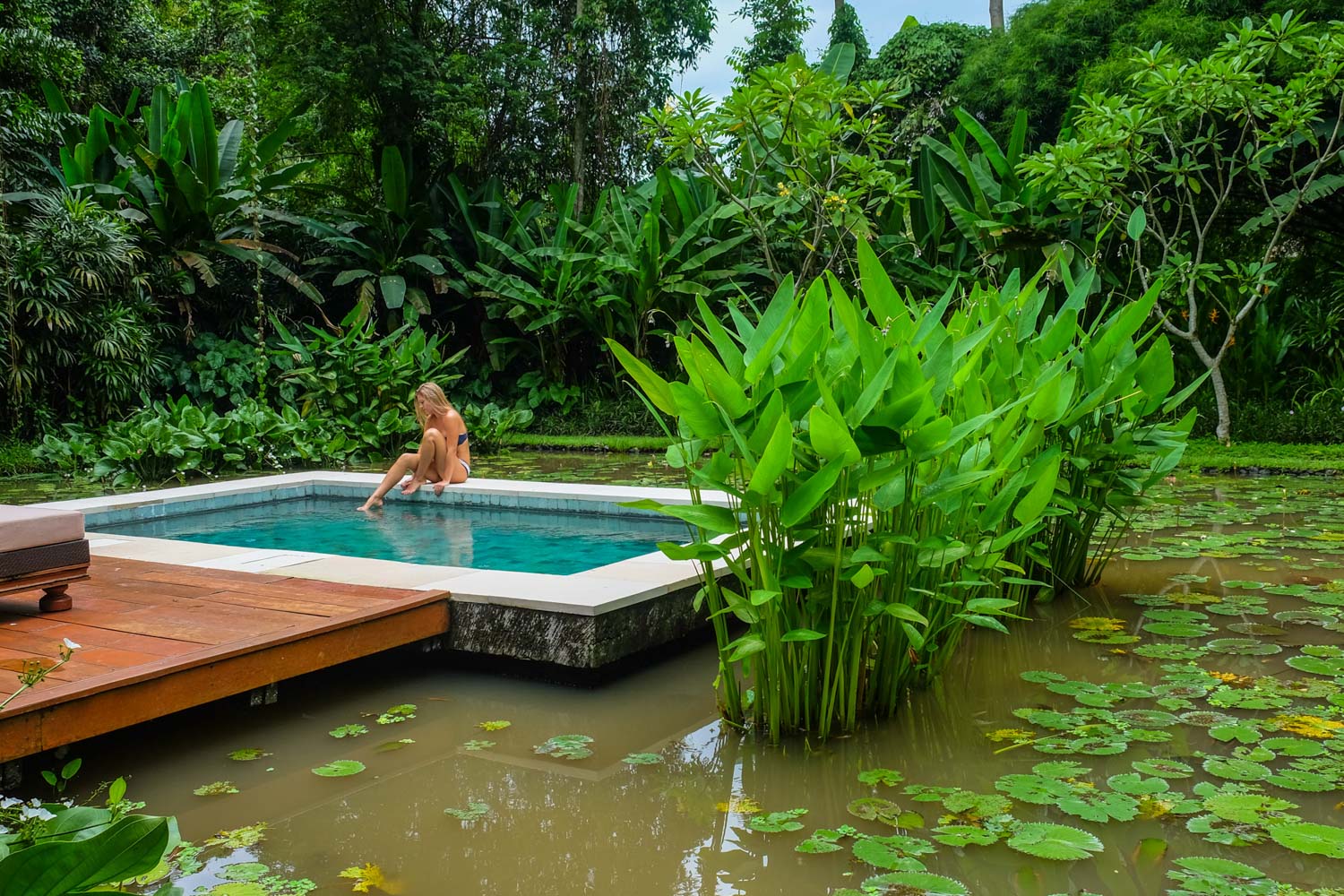 Spa Services
One of the biggest attractions of Bali is the affordable spa services. Massage houses can be found on nearly every corner offering one-hour massages for around 80,000 IDR ($6 USD).
If you ever feel like splurging, try a spa at one of the many luxury hotels.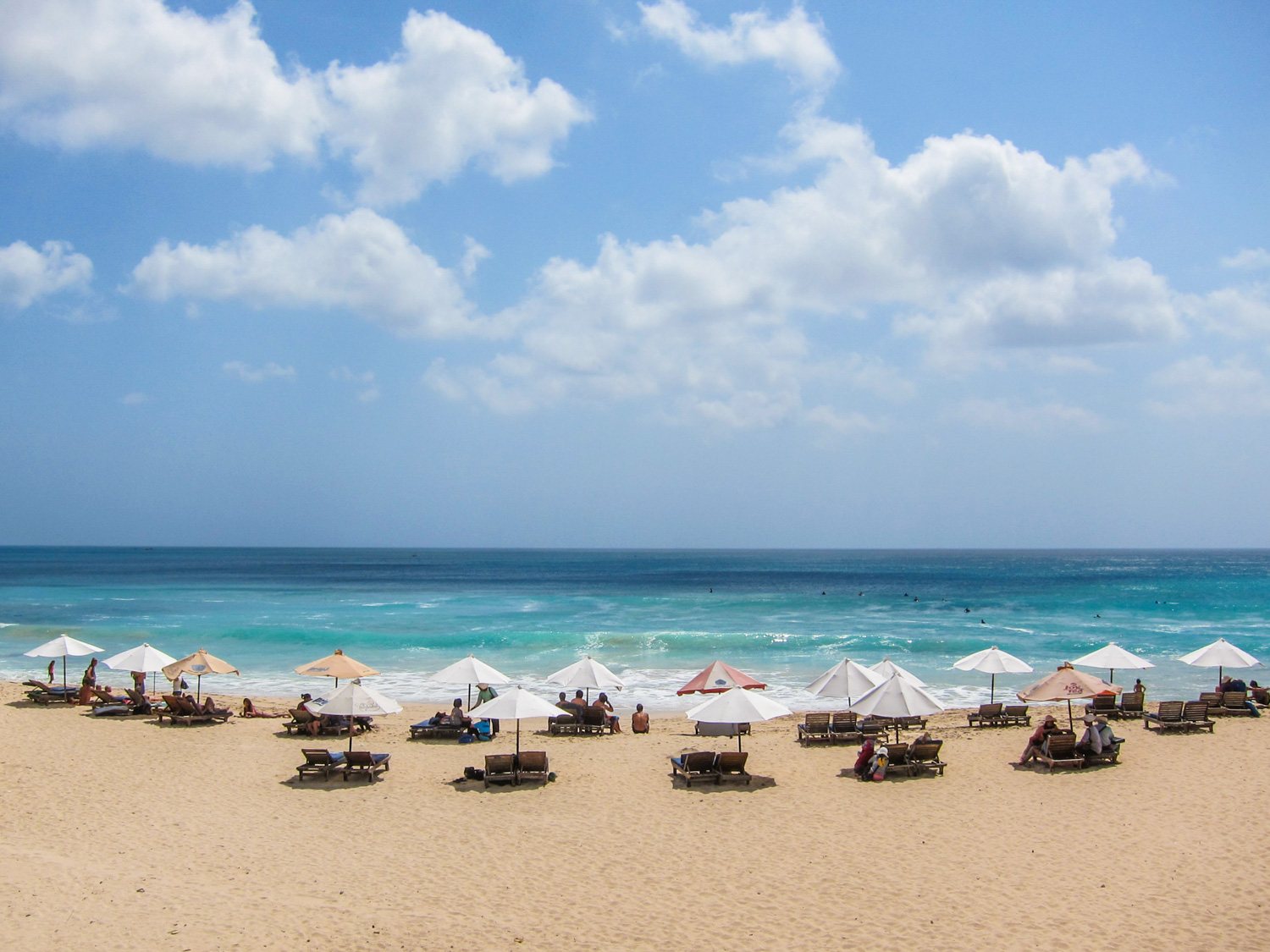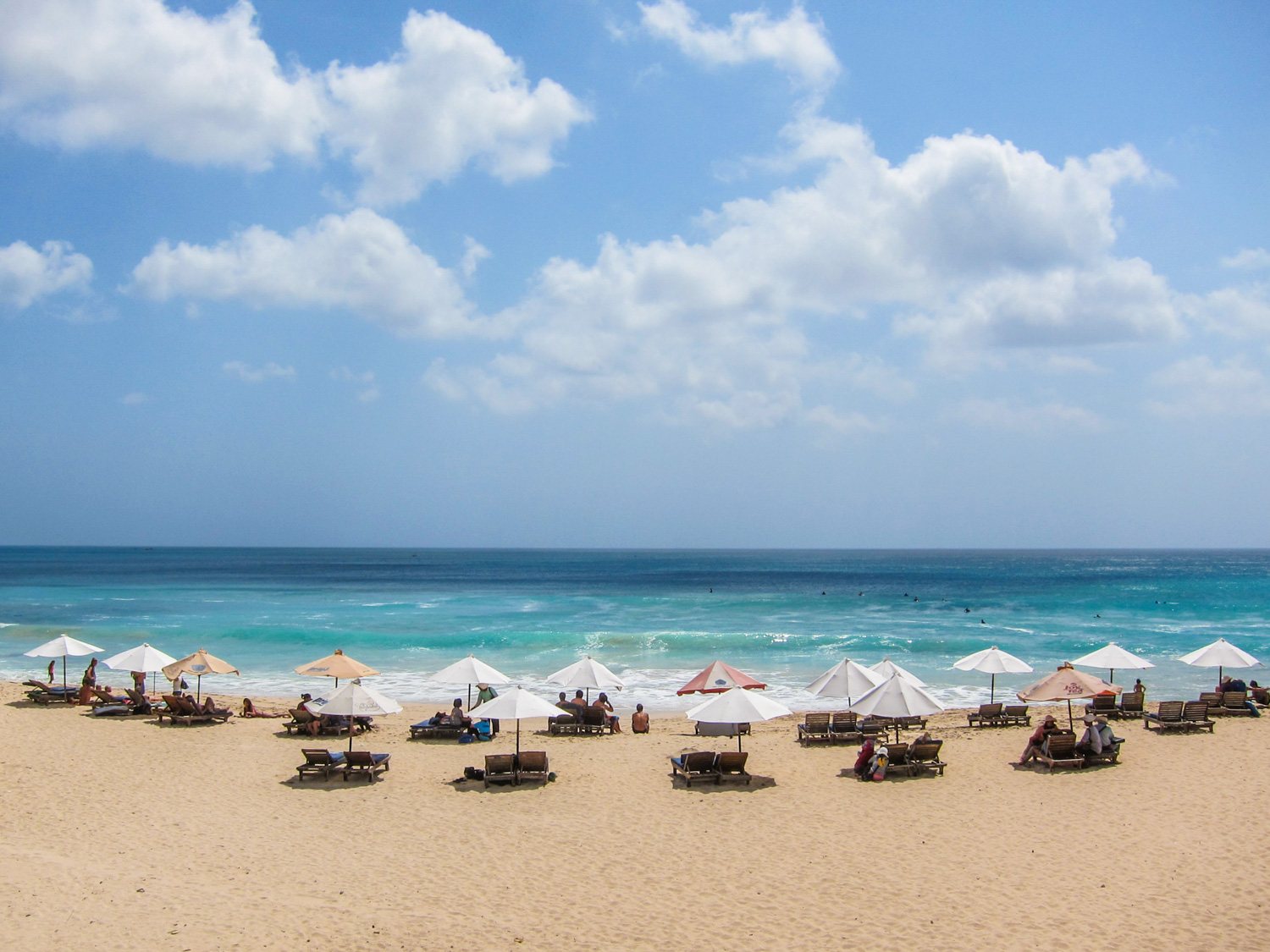 Activities
There's so much to see and do in Bali. For tours around the island, hire a local driver and split the cost with a fellow traveler to save money.
You can hire a driver for less than 300,000 IDR ($23 USD) for the day and visit sites like Mt. Batur and the Pura Gunung Kawi Temple. Be sure to use your haggling skills to book some beach activities like parasailing for around 150,000 IDR ($11 USD)

Shopping
Bali is also an amazing place to buy from local artisans. The Ubud market is one of the best locations for shopping.
You'll find that you can haggle to less than half the initial price most vendors ask. As a benchmark, the typical, vibrant and loose fitting pants for sale at nearly every vendor can usually be brought down to about 50,000 IDR (less than $4 USD).