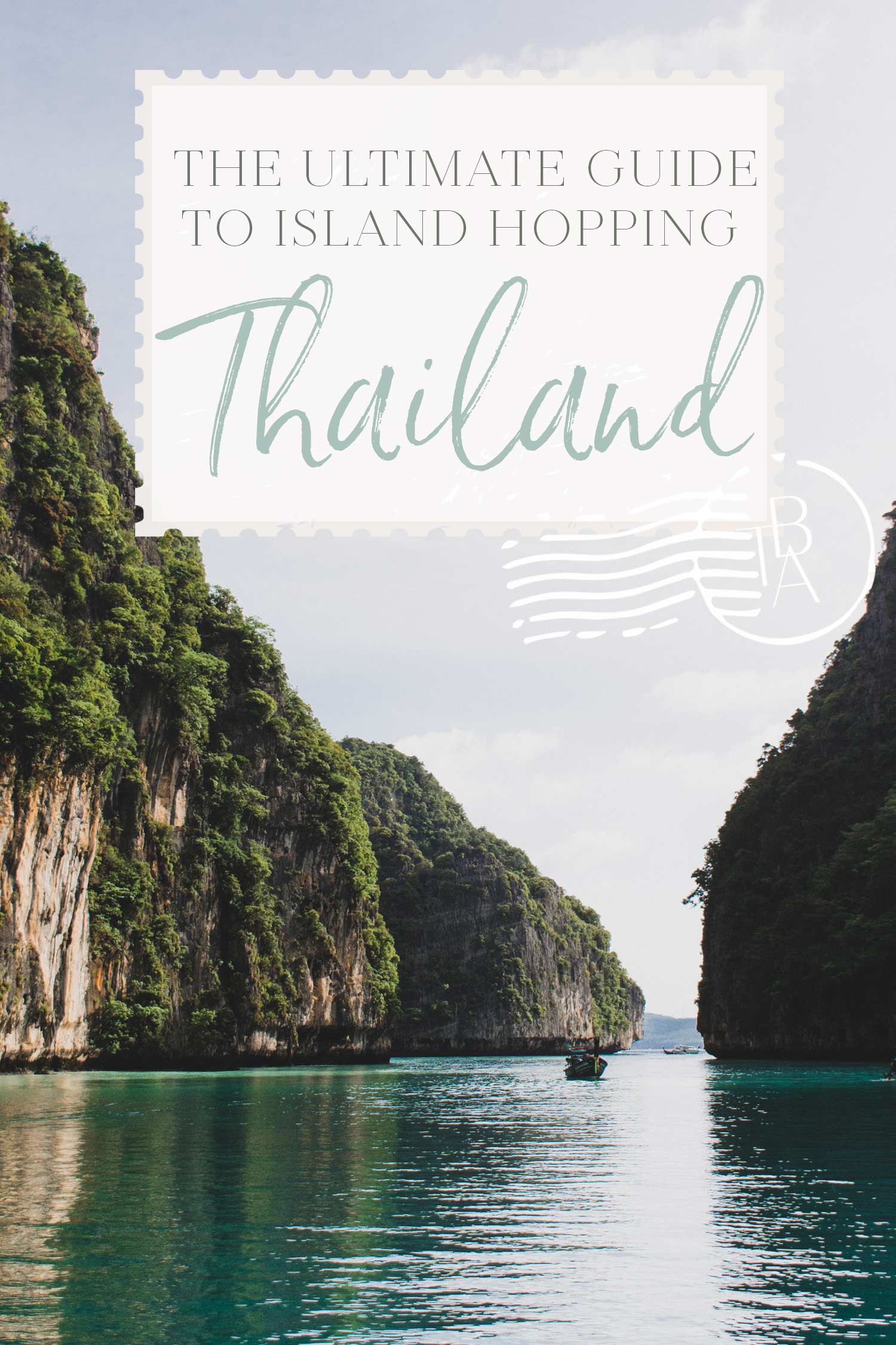 Updated: September 2022
Thailand is an amazing destination that has a lot to offer a traveler, whether you're staying for just a week, or are taking a long-term exploration of the country.
The islands in Thailand are famous for their wonderful beaches, laid-back vibe, and excellent activities, such as scuba diving.
Thailand is inexpensive when you compare it to other tropical island chains—back in 2011, I managed a budget as low as $20 a day. If you travel at the right time of year, you will find that island hopping is a great way to take in this stunning part of the country. So, I've compiled a list of the best islands in Thailand to explore on your next trip!
Here's my ultimate guide to island hopping in Thailand!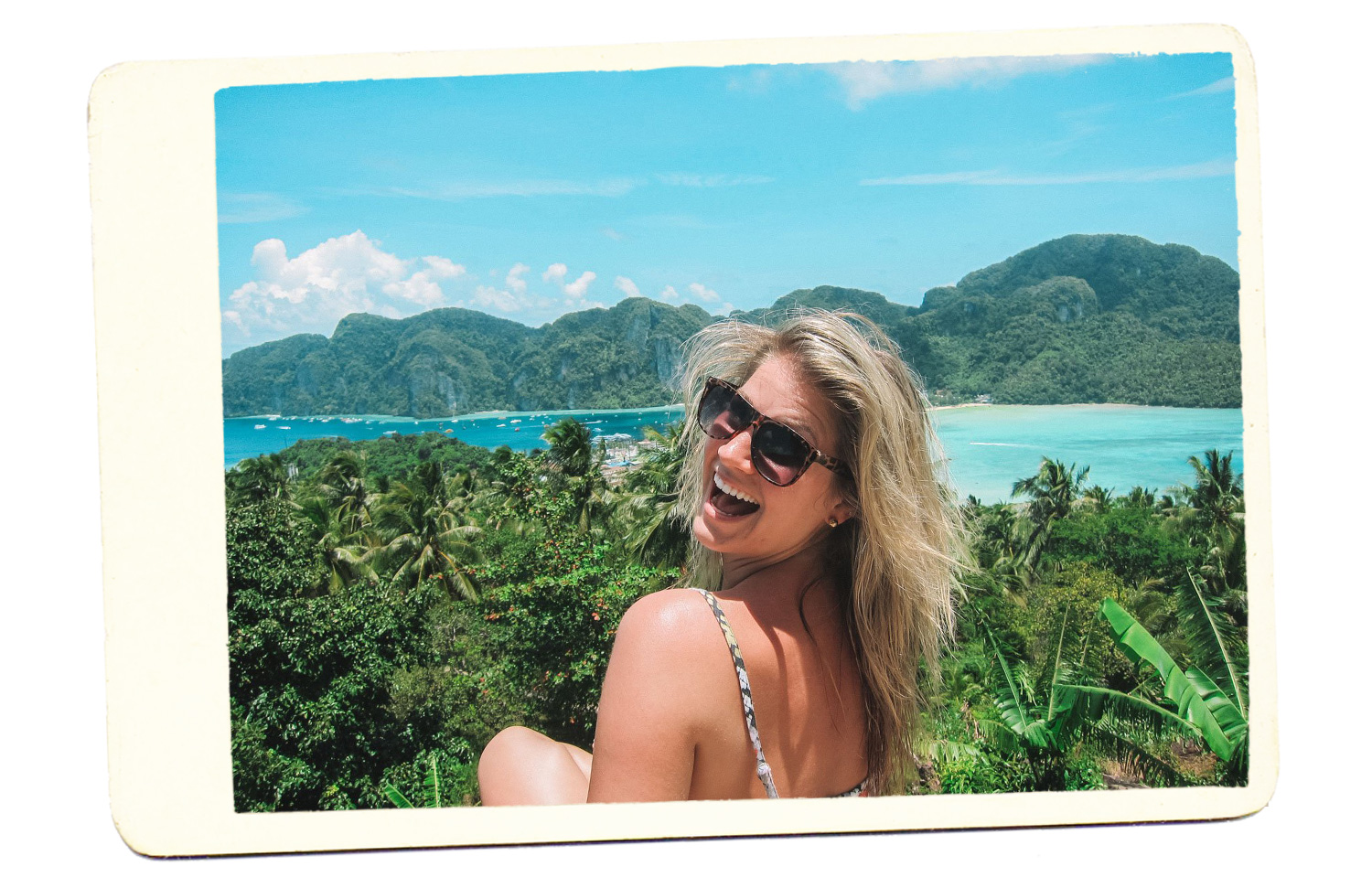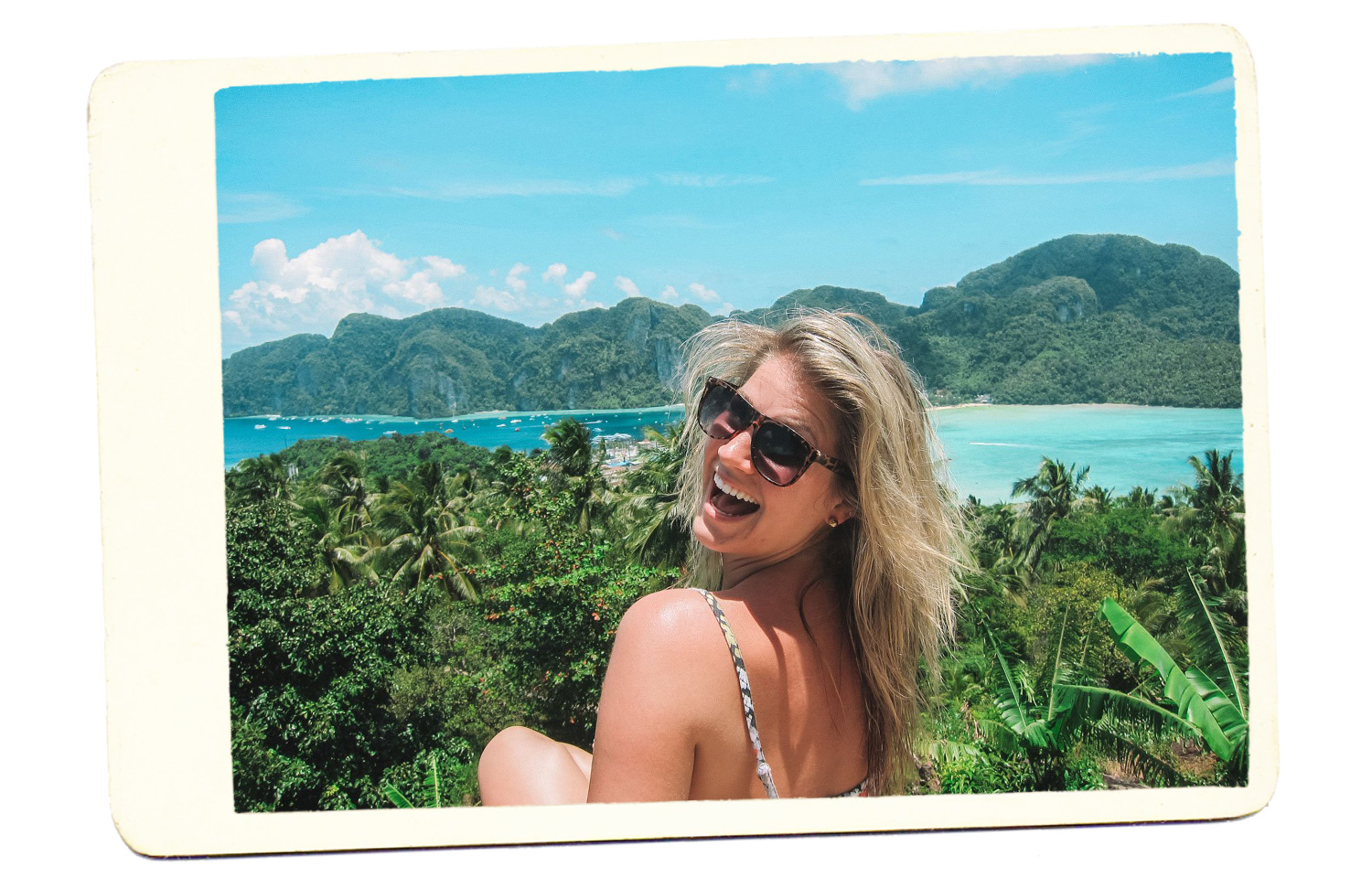 My Thailand Island Hopping Itinerary
To help inspire your trip planning, here's a rough outline of my personal itinerary from backpacking in Thailand, a few years ago now. I've included how many days I spent in each destination, how I traveled between destinations, and the price of transportation.
Fly Bangkok to Phuket (Around $150)
Phuket – 1 night
Ferry to Koh Phi Phi (Less than $10 for a boat)
Koh Phi Phi – 3 nights
Ferry to Krabi (Haggle for the best price. Less than $10)
Krabi – 2 nights
Bus and Ferry to Koh Samui (Less than $15)
Koh Samui – 3 nights
Ferry to Koh Pha Ngan (Less than $10)
Koh Pha Ngan – 3 nights
Ferry to Koh Tao (Less than $10)
Koh Tao – 2-3 nights
Overnight bus to Bangkok (Less than $20)
Bangkok – 3 nights

Traveling from Bangkok to Phuket
Most people who arrive in Thailand will connect through Bangkok and will start their hopping loop in Phuket, as I did.
There are several different ways to get from Bangkok to Phuket, and while bus options are usually the cheapest, costing the equivalent of around $20, they also can take up to thirteen hours, and often will be in fairly cramped conditions.
Traveling by train and then a shorter bus will usually be around six hours, and cost the equivalent of around $30, while a flight is the quickest way, and usually costs around the equivalent of $50 USD if booked in advance.
Although the plane is clearly the quickest, the railway and bus journey offer interesting scenery while also being a more environmentally friendly way to travel.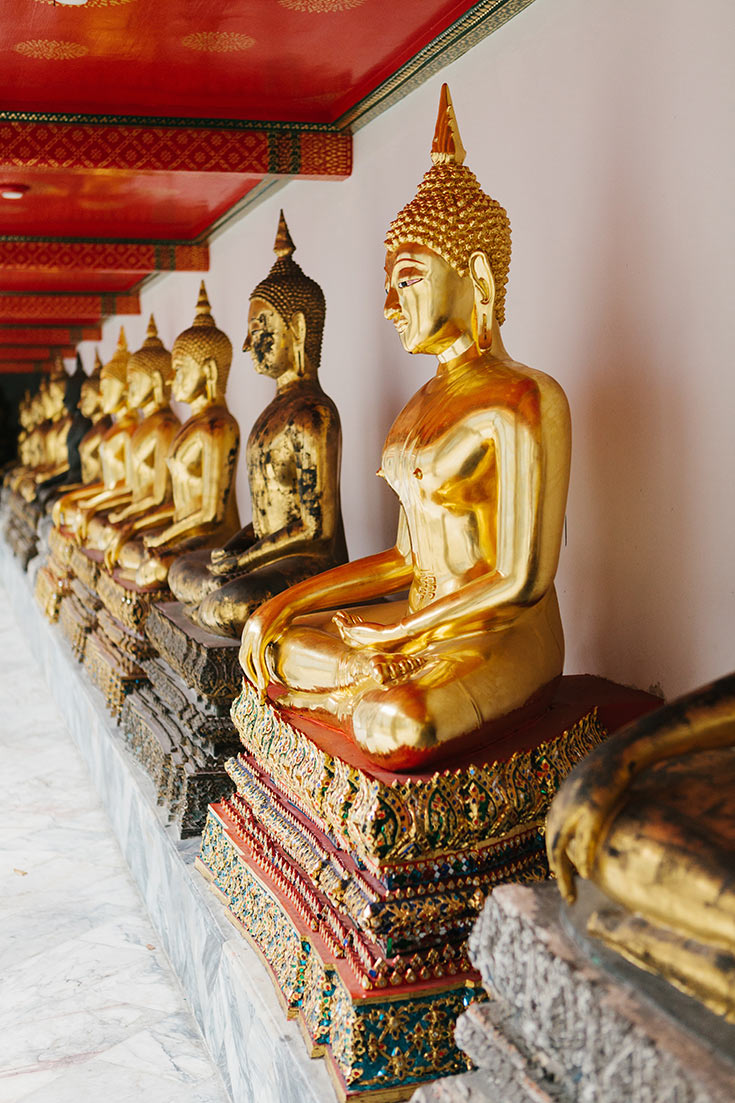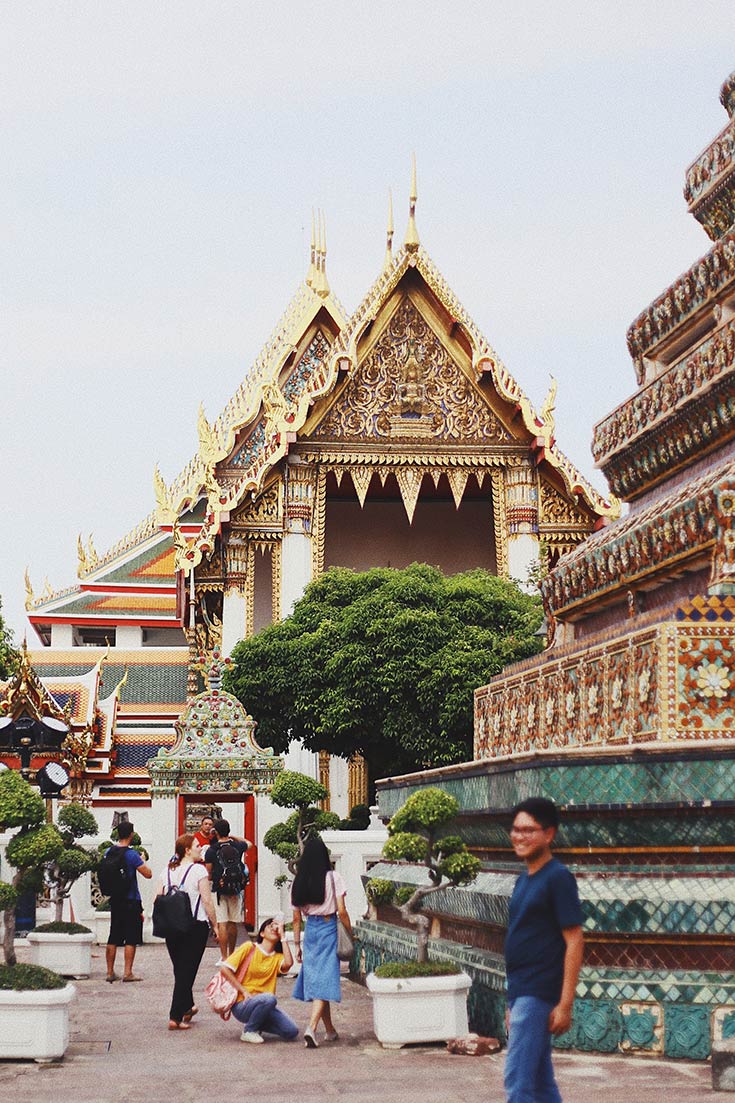 Top Destinations to Include on Your Trip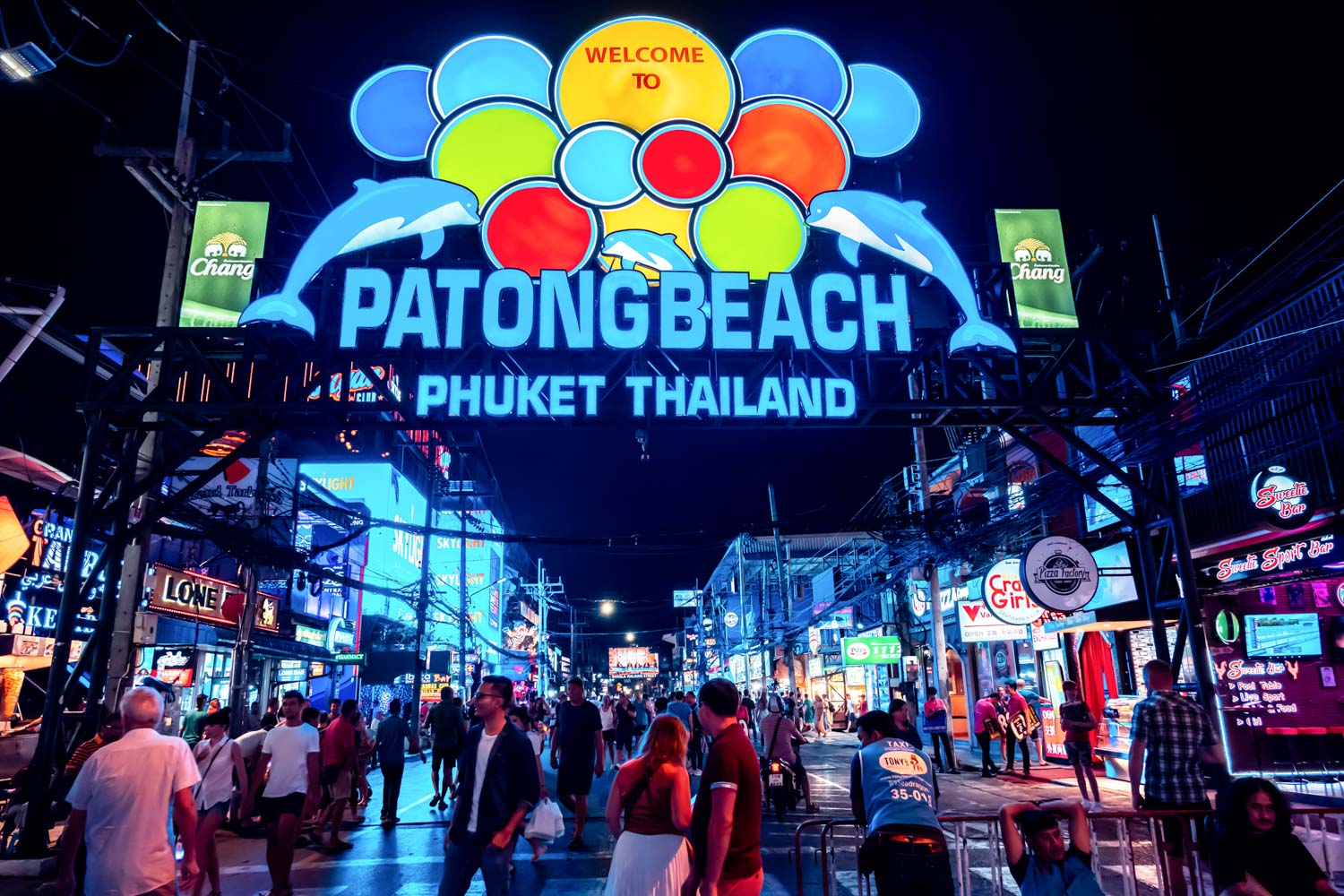 Phuket
While Phuket was my least favorite destination on my trip based on Patong Beach's huge backpacker party scene, it's well worth renting a private villa in a more remote area. Patong Beach does have an amazing weekend night market which I highly recommend visiting!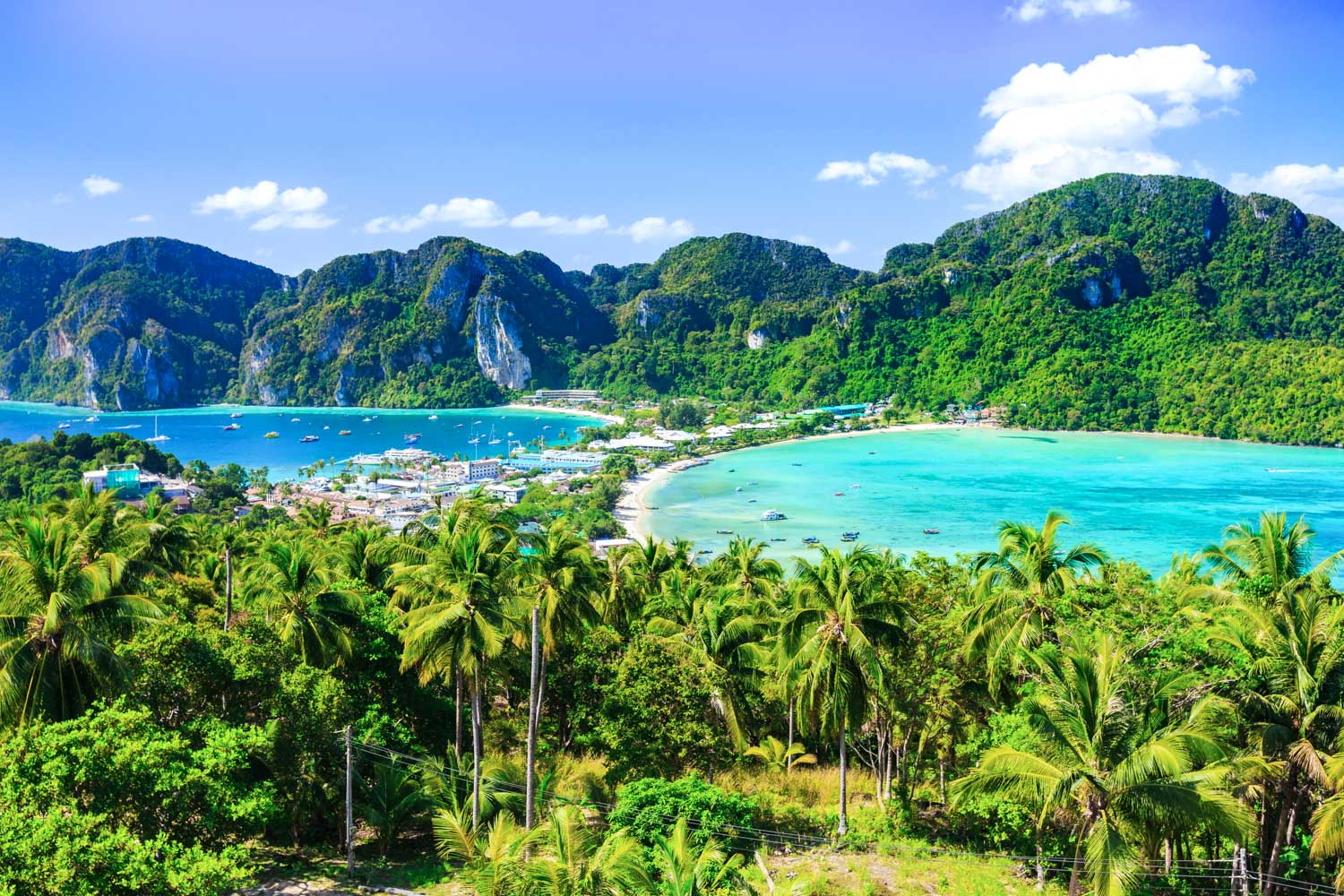 Koh Phi Phi
This is the natural next stop on your island hopping adventure when leaving Phuket, with a regular ferry service provided by several companies between the two islands. There are excellent dive sites, and individual Phi Phi islands (including the famous "Beach" movie location).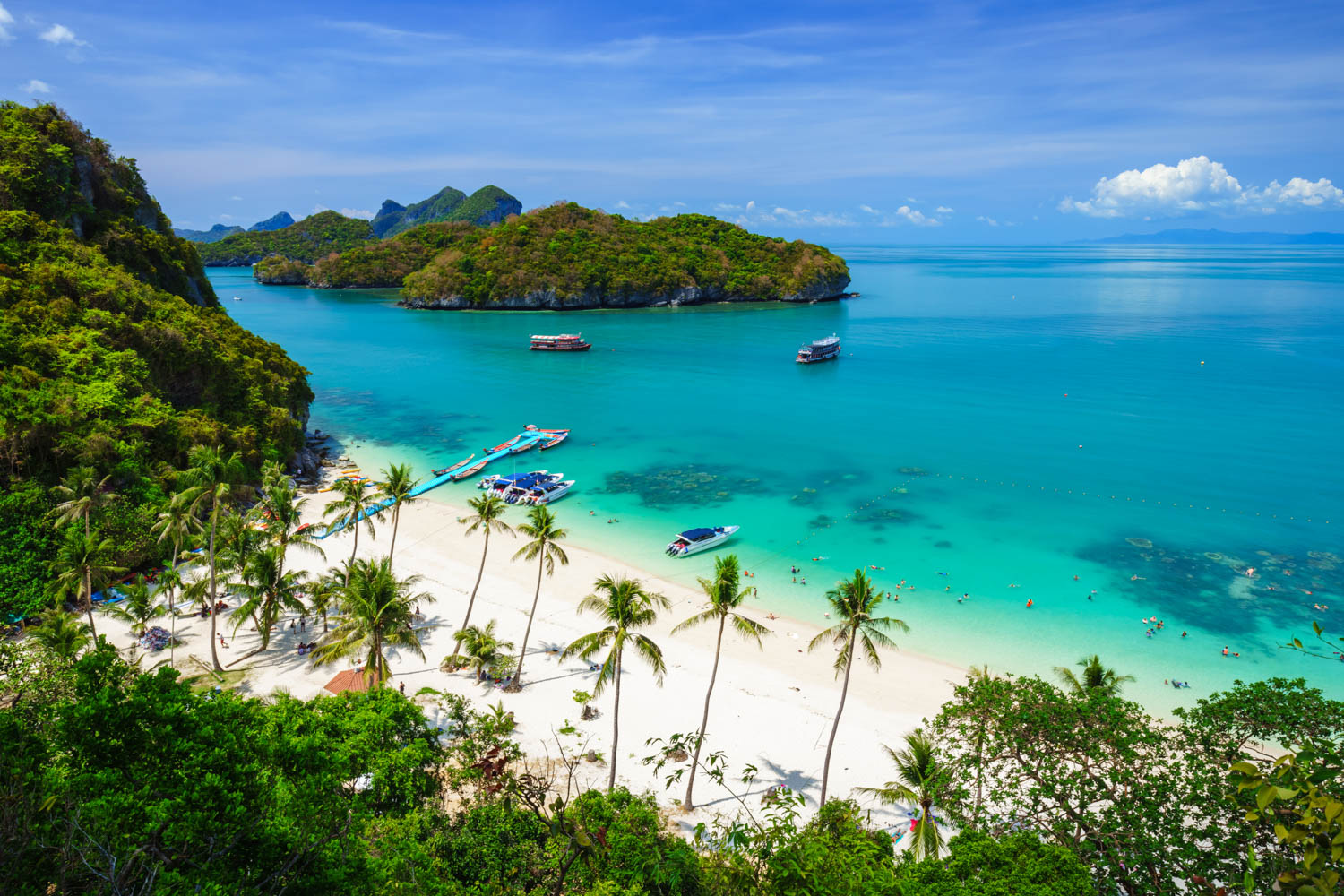 Koh Samui
Most people will pop back to the mainland in Krabi after Koh Phi Phi, and take a bus to head by ferry over to Koh Samui. Idyllic beaches such as Lipa Noi are found here, and there are countless activities like a day trip to Big Buddha Temple and Na Muang Waterfall.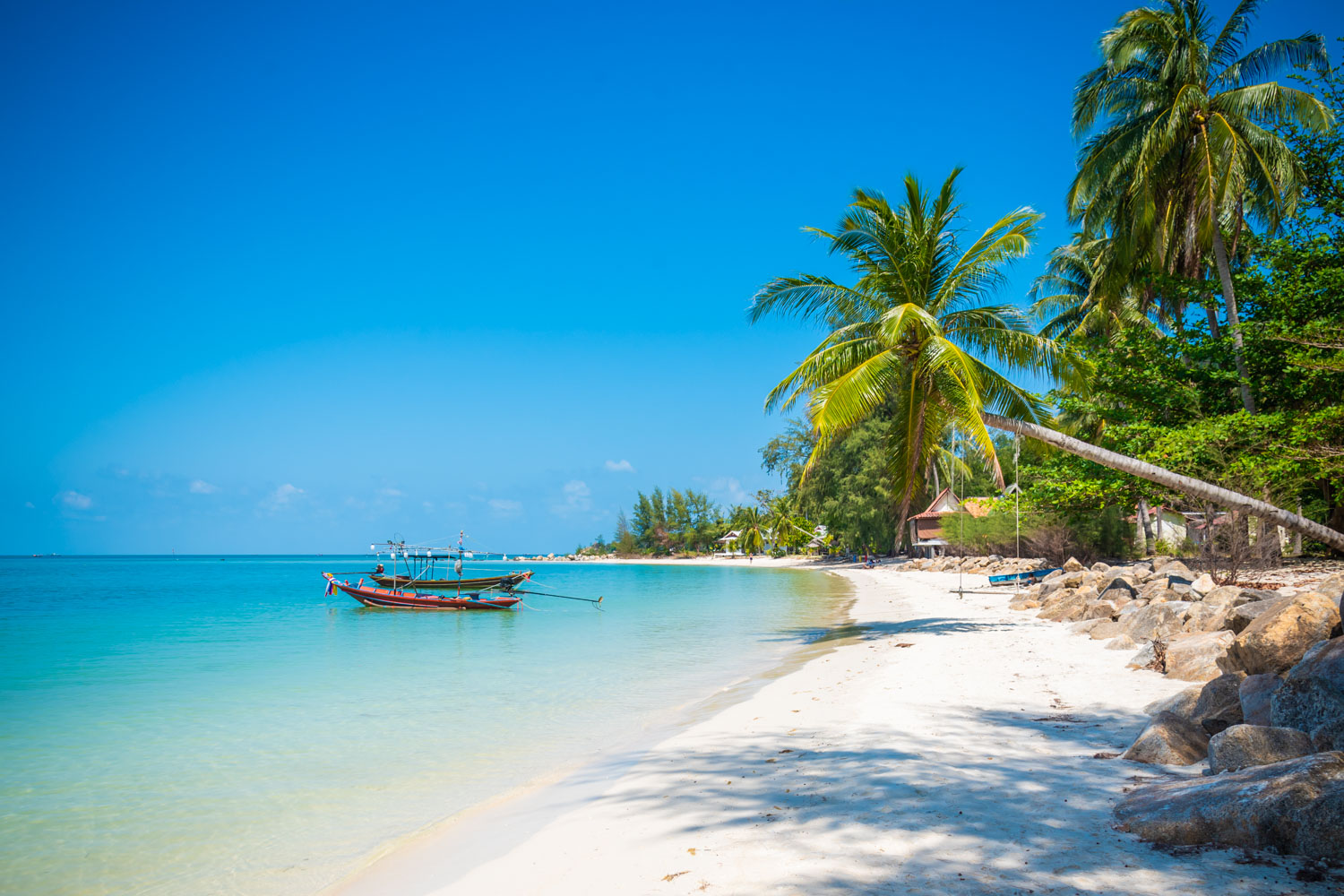 Koh Pha Ngan
Koh Pha Ngan is well-known for the Full Moon Party, which is a monthly festival that draws thousands of people from around the world to the beach for a world-famous dance party.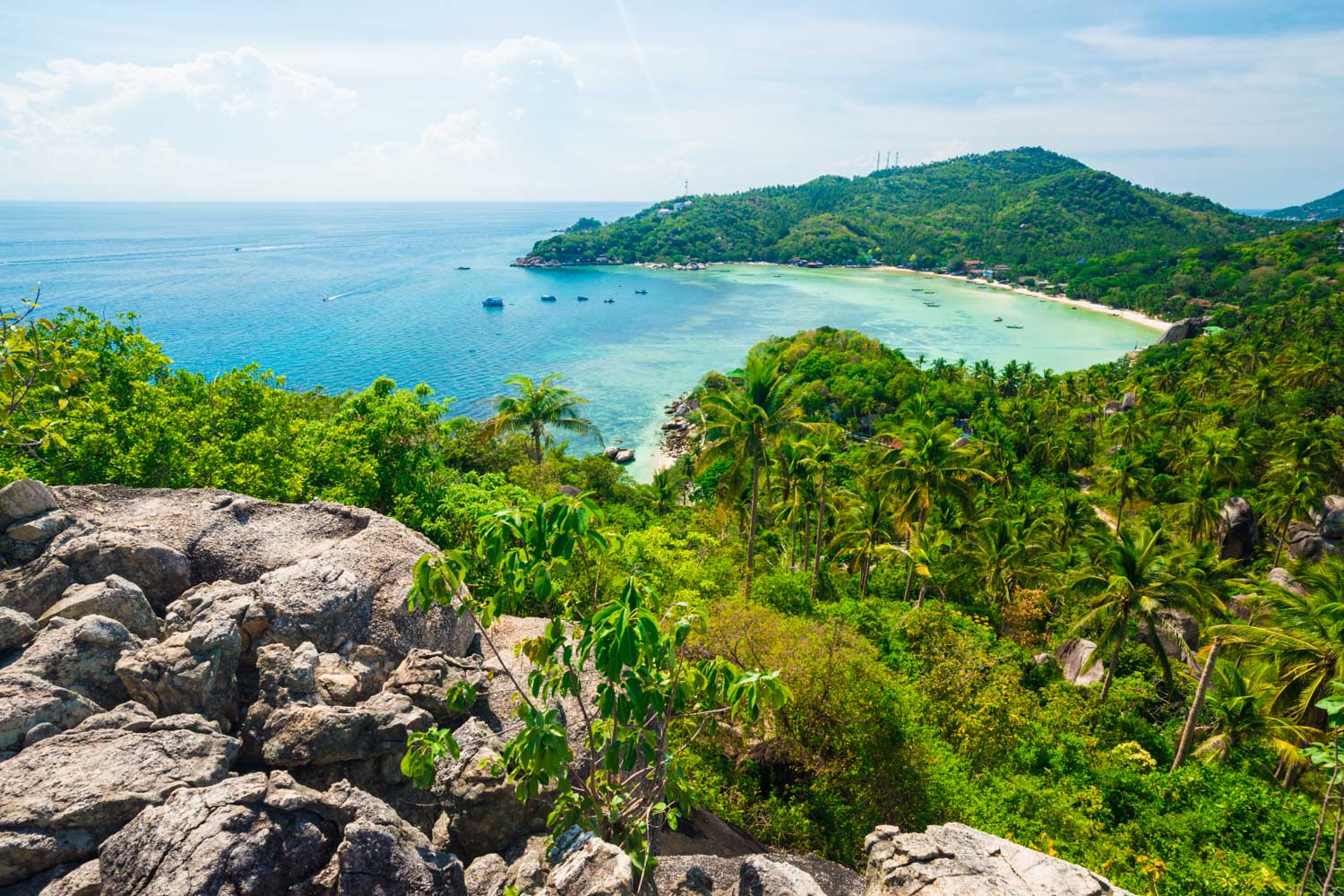 Koh Tao
Koh Tao is an inexpensive ferry ride from Ko Pha Ngan, taking around an hour and a quarter. This is an island where you can really get into contact with nature, whether it's helping with sea turtle rehabilitation or learning to scuba dive.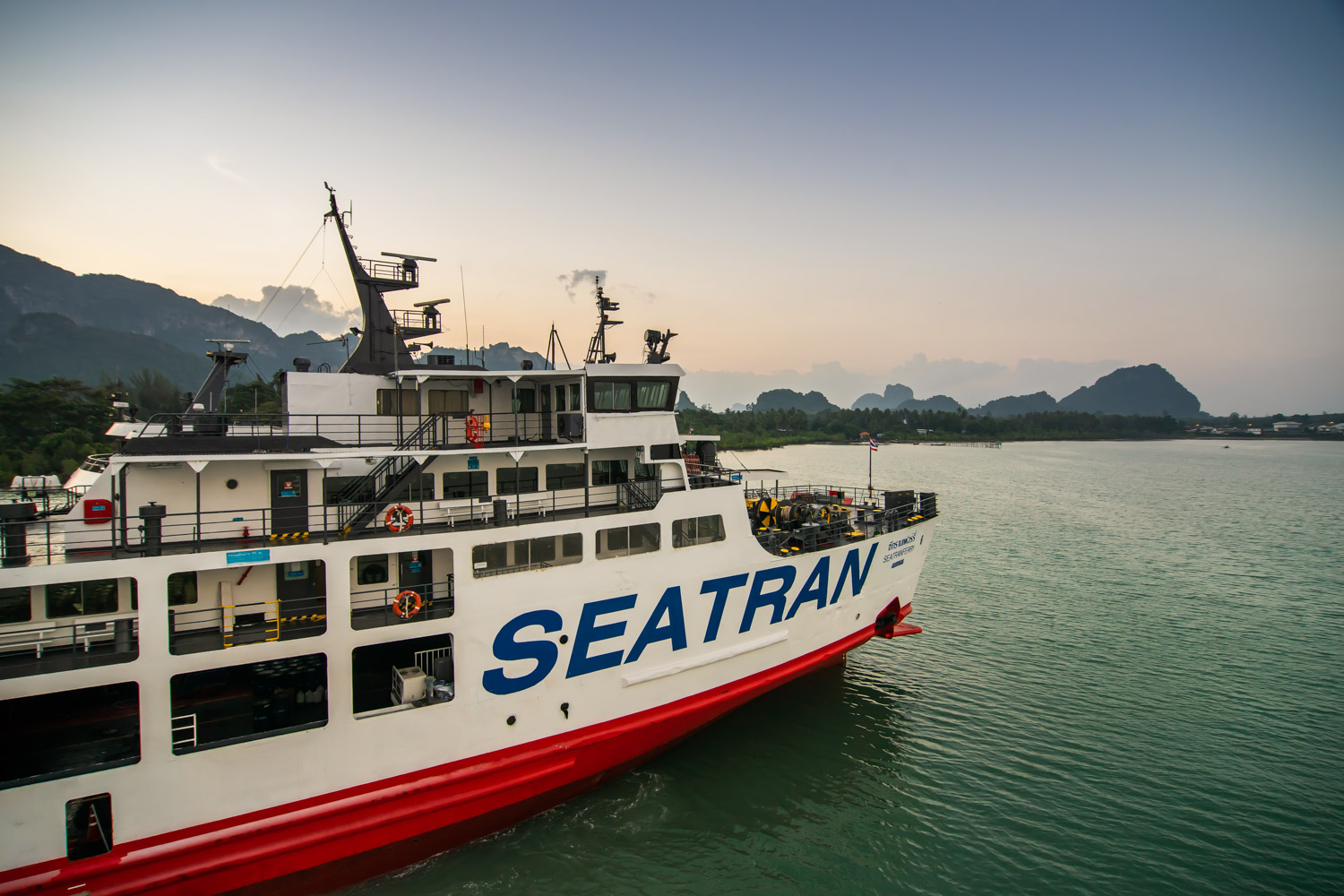 Staying Safe As You Explore Thailand's Islands
It is important to be careful when you are island hopping, as the ferries between each island may be inexpensive, but they don't always have the best safety record.
Ensure that you have a look at the ferry to check there are sufficient lifeboats and that it isn't too crowded before boarding, and if you have any doubts, it may be best to go with another ferry company.
Thai people are generally very friendly, hence the nickname "The Land of Smiles," but always use your best judgment. Also, Thai drug laws are also incredibly strict, so don't take any risks.

What are your favorite islands to travel to in Thailand?