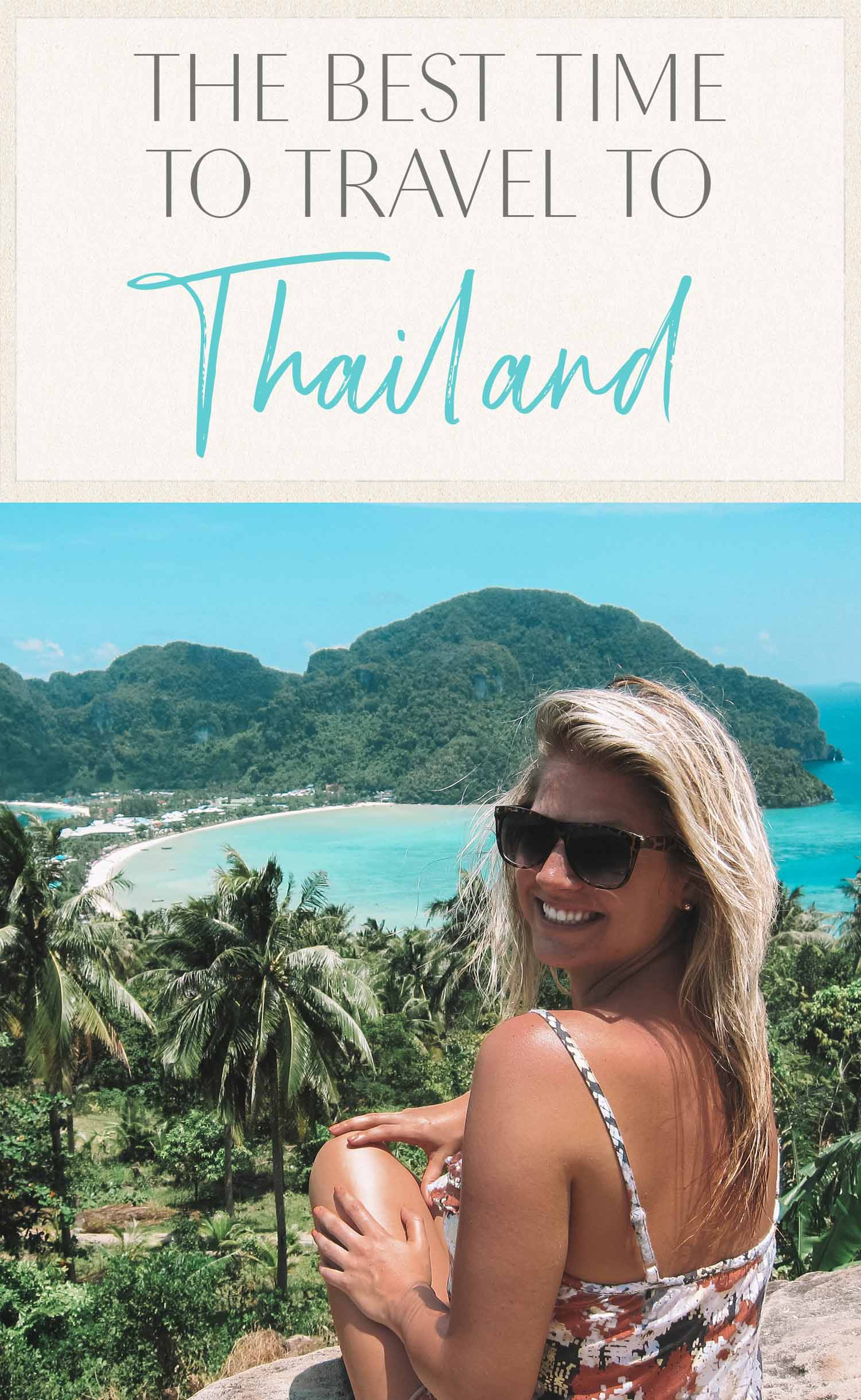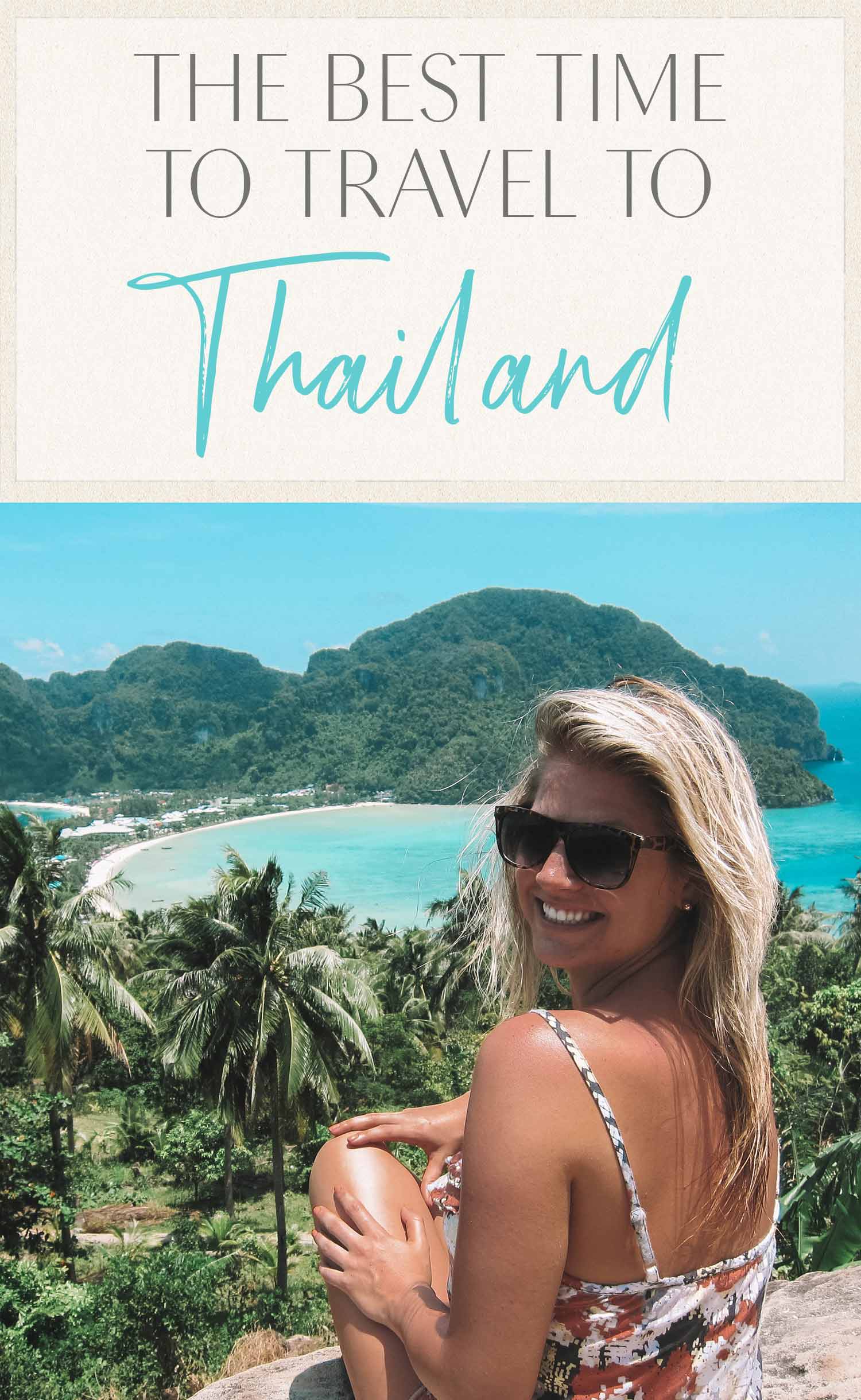 Thailand is one of the best backpacking destinations in Southeast Asia.  Not only is it drop dead gorgeous but it offers some of the best street food in the world. If you're on a budget, you can explore Thailand for only $20 per day.
Whether you want to spend your time island hopping from Phuket to Koh Samui, visiting elephant sanctuaries or checking off the full moon party from your bucket list – the options are endless! But deciding when to go will impact how much you'll pay for flights and if the monsoon season will ruin your vacation plans.
Here's my guide on the best time to travel to Thailand!

January and February
The winter months of January and February are one of the best periods to visit Thailand. You'll have lots of sunshine and very little rain.
One thing to keep in mind is Koh Samui won't be dry. You'll want to stick to the western beaches to avoid any rainfall that occurs during these two months.
If you're looking at events, January and February are some of the busiest. In January, you can ring in Chinese New Year that is celebrated all over the country.
During the first weekend of February, there is the Chiang Mai Flower Festival. It's a colorful parade that features displays of chrysanthemums and the Damask Rose; a rose only found in Chiang Mai!

Railay Beach
March and April
For picture-perfect weather, the best time to travel to Thailand is between March and April. The weather has officially warmed up (without being unbearable), and there won't be any grey, gloomy clouds in the sky.
But with the good weather comes higher prices, expect to pay more for accommodation and flights!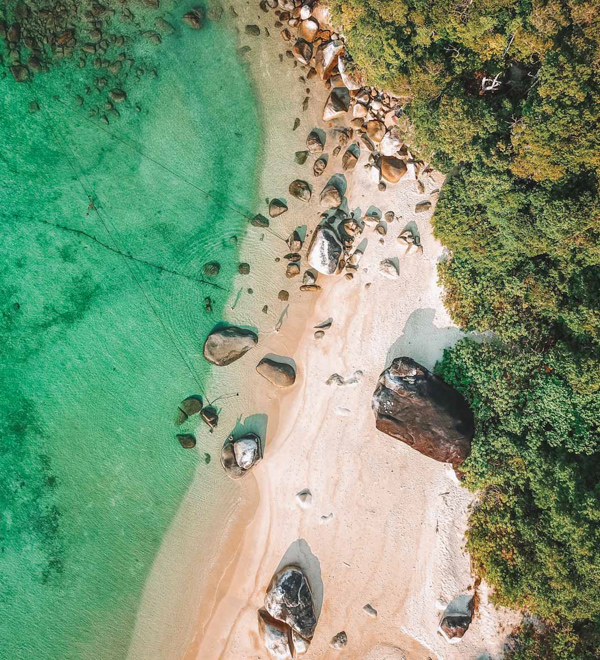 May and June
In the blink of an eye, what's considered peak season is over. All tourists have returned home, and the beaches and cities quiet down once again.
If you can handle the heat (temperatures can reach up to 104 degrees), May and June are a good time to visit Thailand. The wet monsoon season has yet to begin, and you can snag a great bargain.
If the humidity in Bangkok is getting too much for you, escape to Chiang Mai or Chiang Rai! The north is cooler than the rest of the country, and you'll find traveling around much more comfortable.

Doi Inthanon National Park
July to October
July through October is monsoon season in Thailand, with September being the wettest month of the year. Though there technically is no bad time to travel to Thailand, the downpours can be quite the buzzkill for those looking for a tropical getaway.
The good news is that the rains don't last all day!
If you're okay with planning your itinerary around the weather and clouds in your vacation pics, you can scoop up amazing deals. Airlines will drop their prices as demand for tickets wanes and hotels lower their rates.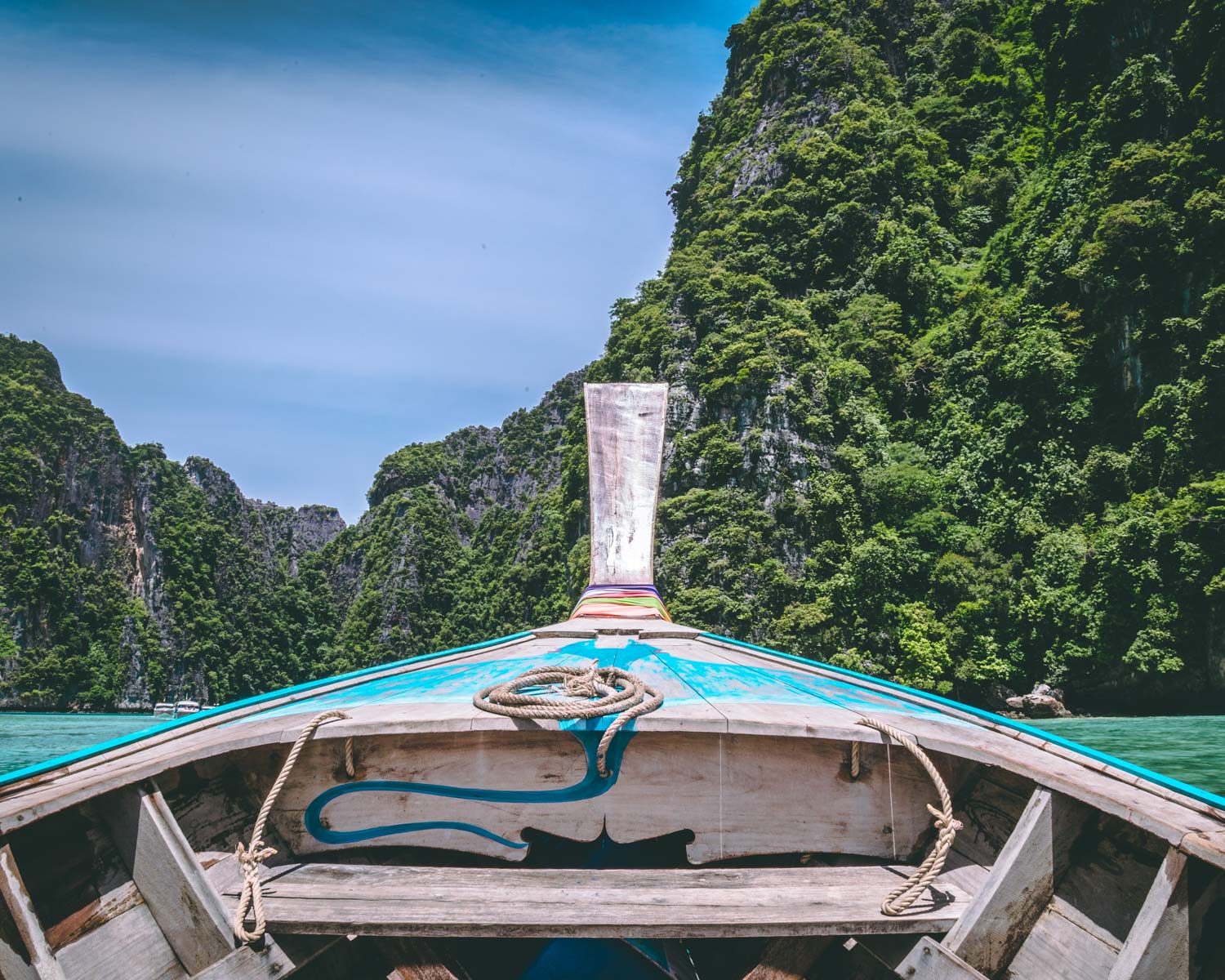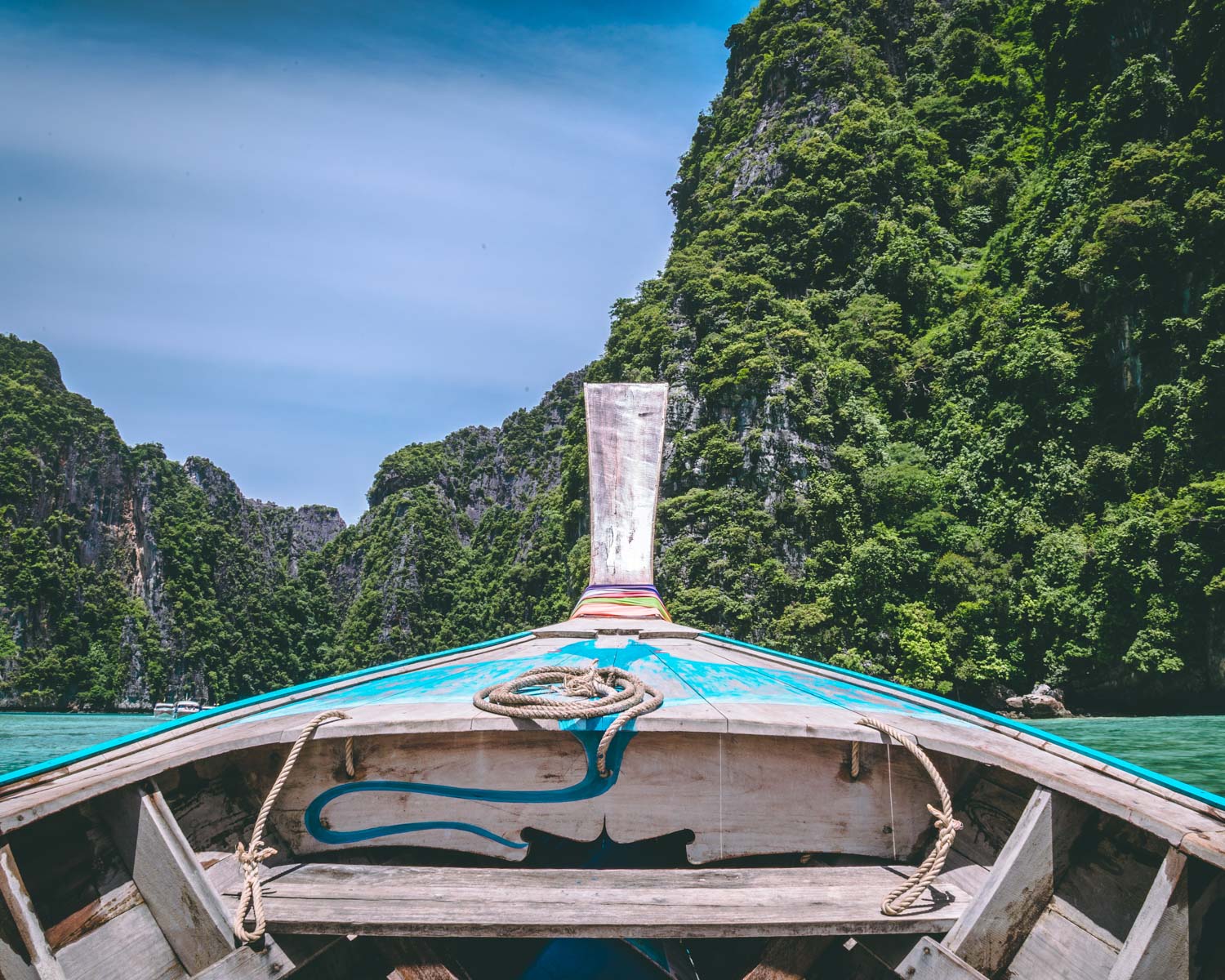 November and December
November brings the return of sunshine to Thailand's west coast meaning locals and tourists alike flock to Khao Lak, Phuket, and more. If you want to get the Instagram-worthy shot of the temples without the crowds, plan your trip to Thailand for the beginning of November.
Come December the sun is officially out and people from around the world flock to Thailand for the end of year holidays. Expect more expensive lodging and airfare so once again, and you'll want to book well in advance to save some serious money!

Overall
While there is no right or wrong time to visit Thailand, overall the cheapest and least crowded times to visit are from March to October, though you will likely be met with rainfall. If you want pure sunshine, and perfect weather book your flights to Thailand between December and March.

What time of year do you think is best for a trip to Thailand? Let me know in the comments!