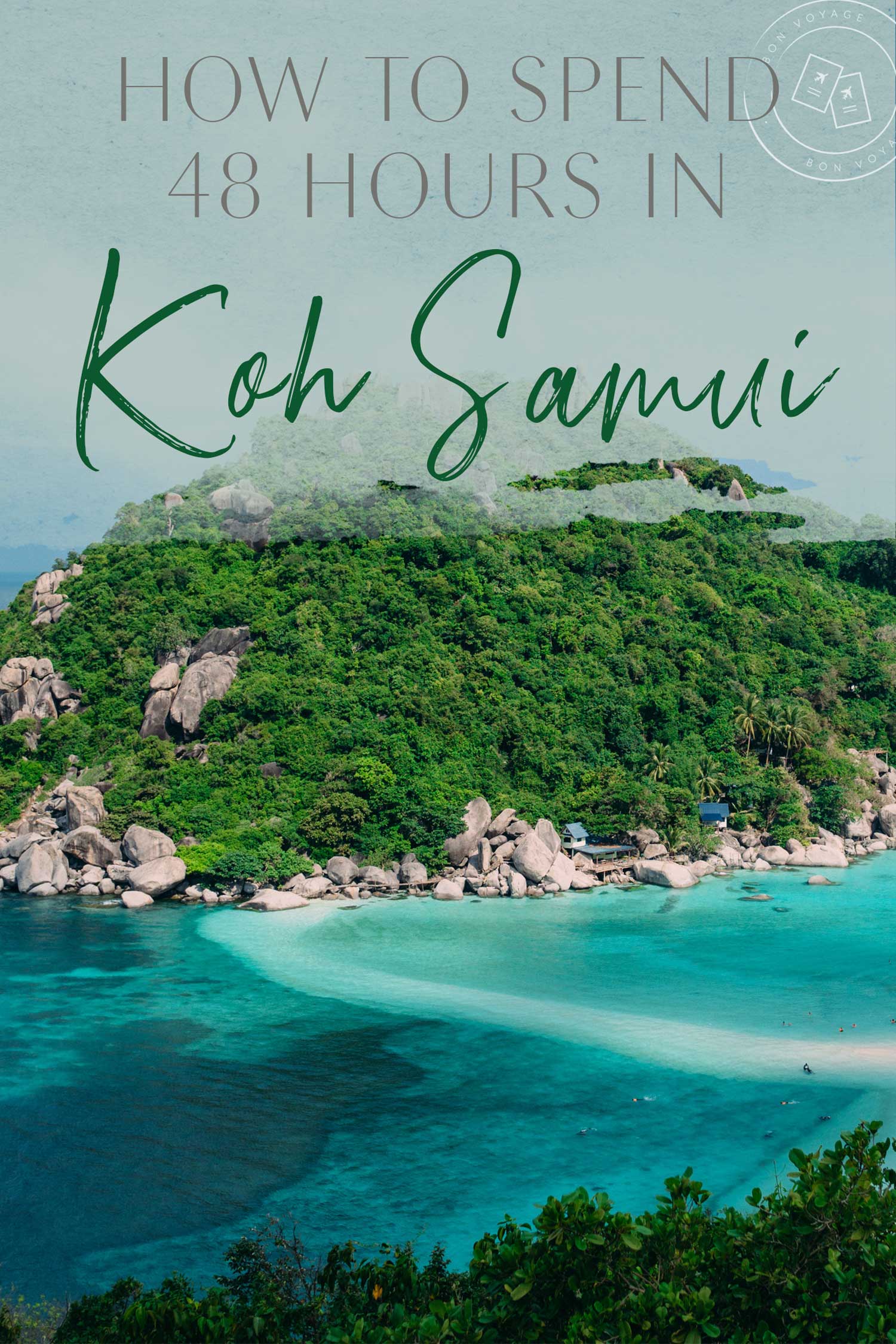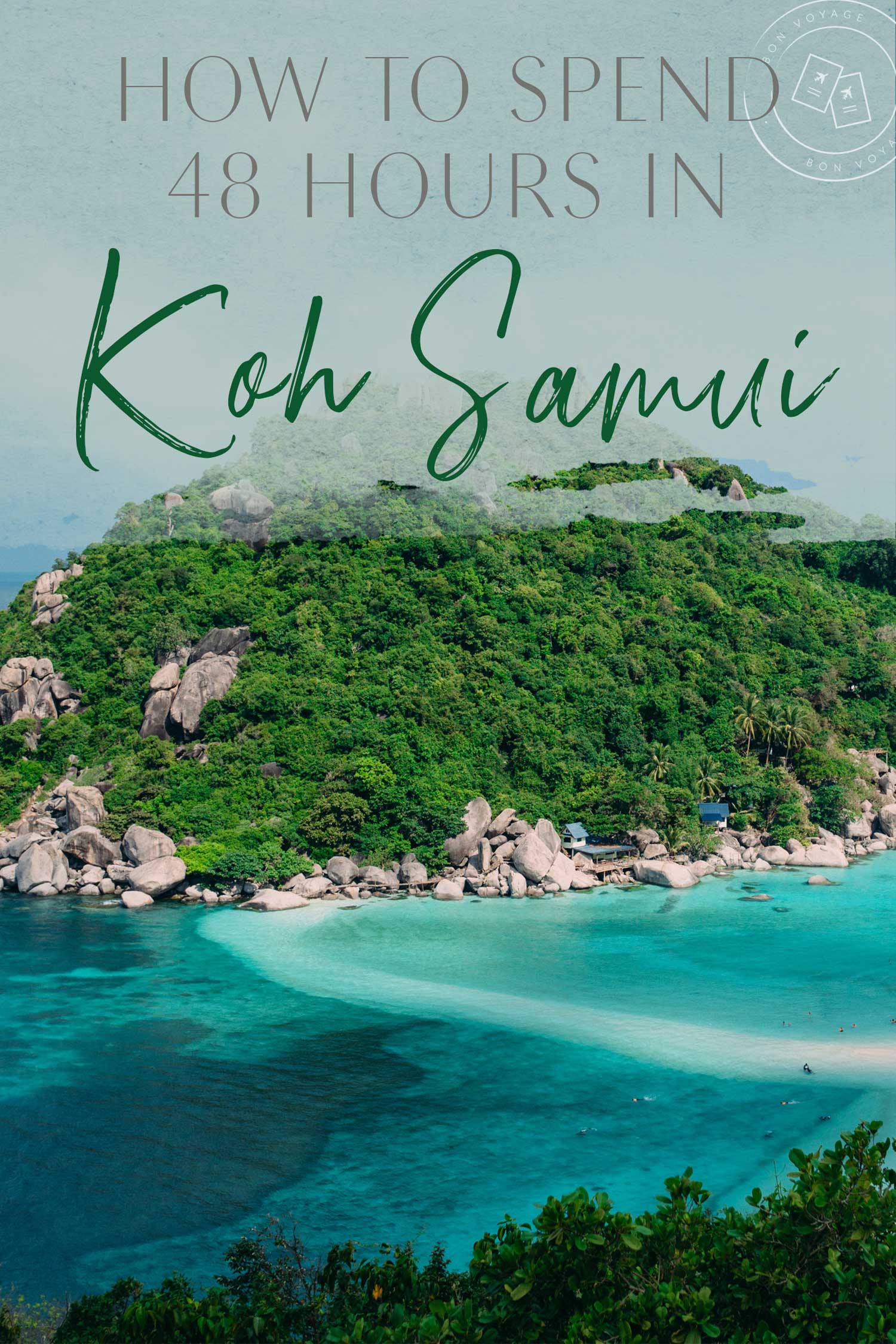 Koh Samui deserves a spot on any Thailand island hopping itinerary. It's home to a lush forest full of hidden waterfalls, beautiful sand-white beaches, tons of adventurous activities and an excellent party scene.
There's something for everyone on Koh Samui. Whether you're planning a tropical honeymoon or you're backpacking around Southeast Asia, there are options for every type of traveler.
Here's how to spend 48 hours in Koh Samui!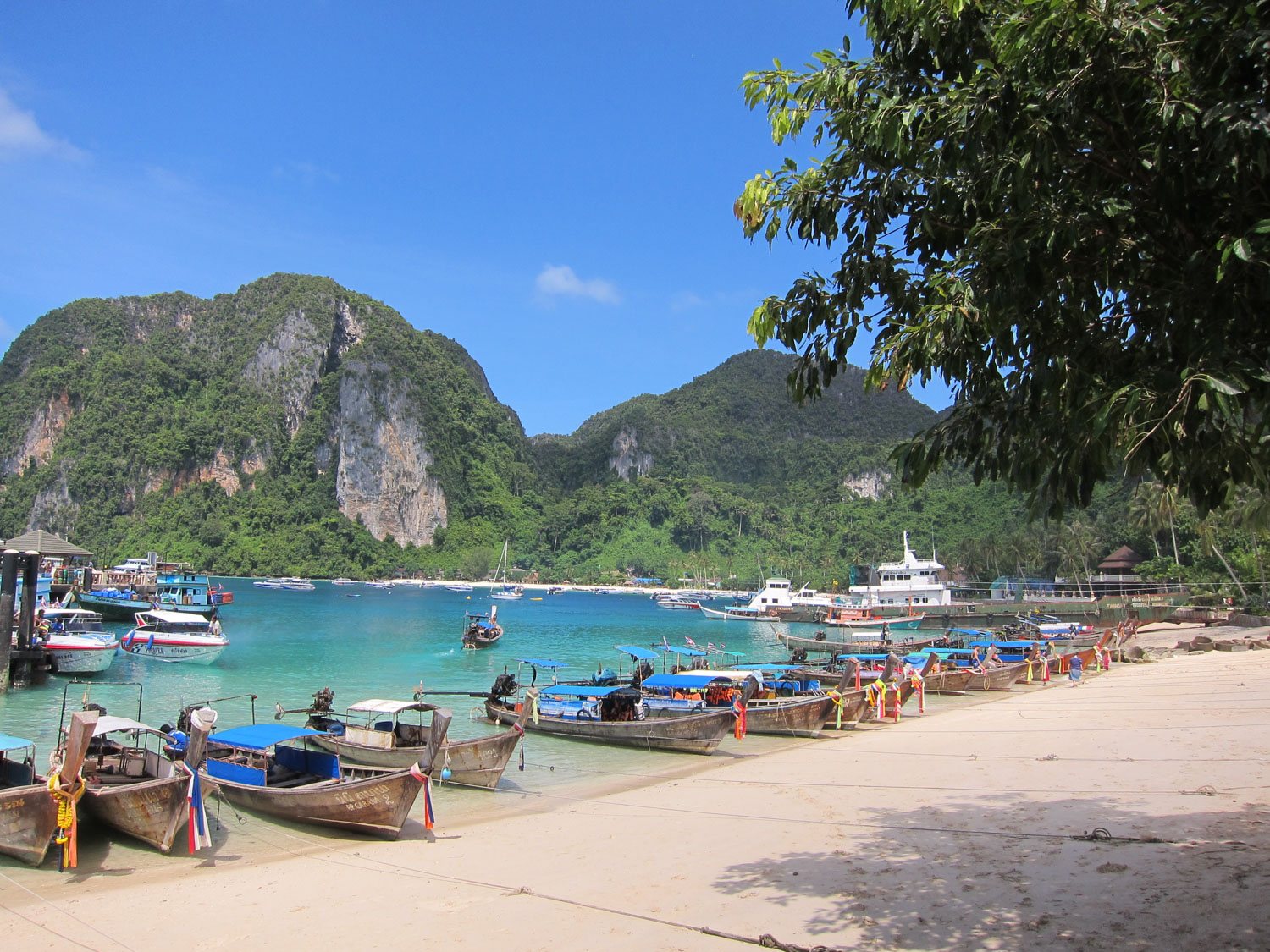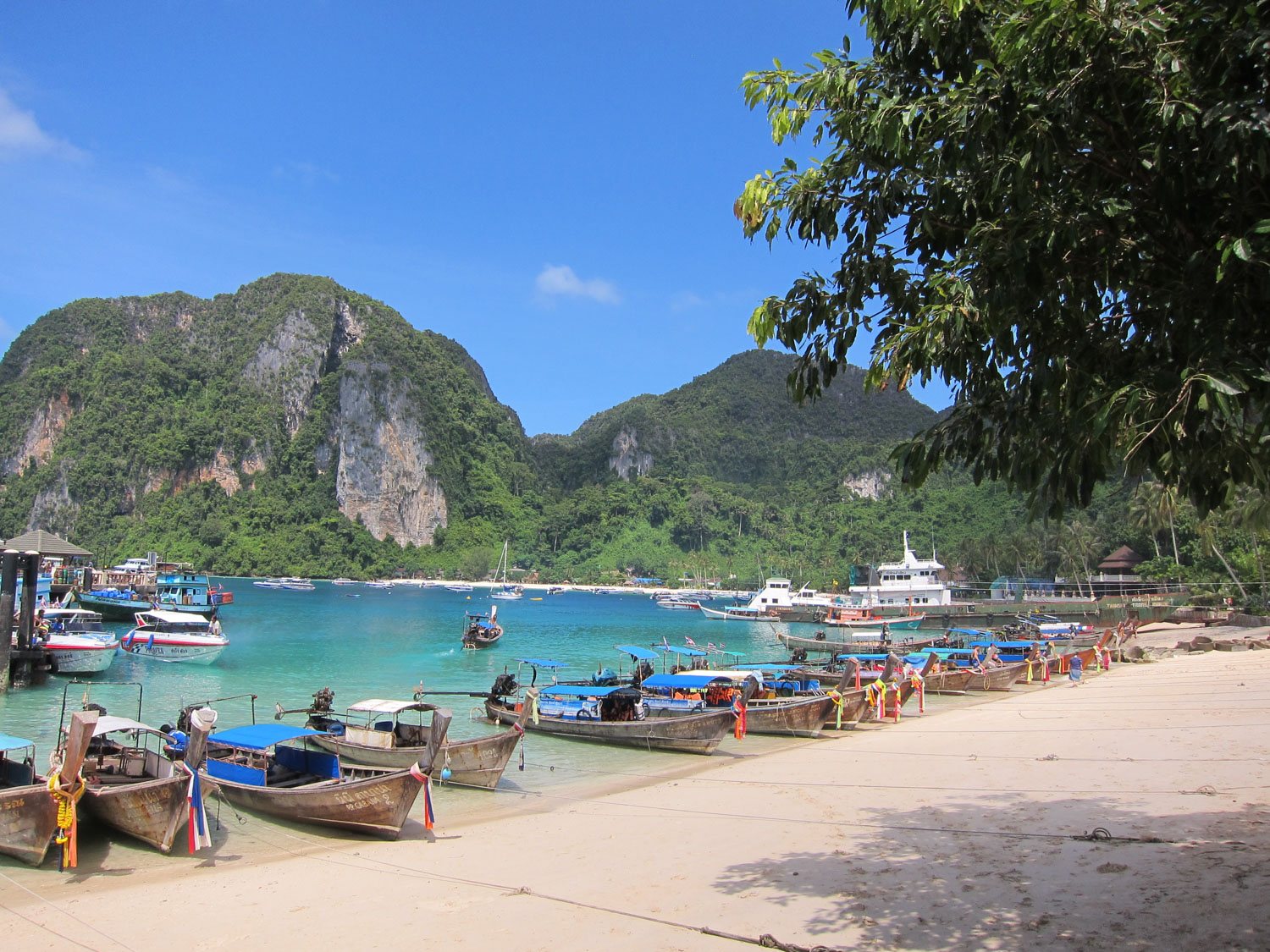 Getting to Koh Samui
Ferry: The cheapest way to get to Koh Samui is to take a ferry from Surat Thani or one of the other nearby islands. Upon landing at the Surat Thani airport, you'll hop on a bus that will take you out the ferry pier—keep in mind this boat + ferry journey is about 3 hours to your travel time. This ferry also stops at Koh Tao! The main ferry companies that service the route to Koh Samui are SeaTran Ferries, Lomprayah Ferries, and Raja Ferries.
Plane: If you're short on time, the most convenient and fastest way to get to the island is to fly. There are daily flights from Bangkok, Chiang Mai, Phuket, Krabi, and Pattaya as well as from neighboring countries like Hong Kong, Singapore, and Kuala Lumpur. This will be the most expensive way to get to the island.
Train: There is an overnight train from Bangkok to Surat Thani, and then you can catch the ferry from there.
Bus: During my island hopping adventure in Thailand I took the bus from Krabi and caught a ferry to Koh Samui. It cost me less than $15!
If you're debating the best way to travel, check out the Rome2 Rio website. It'll compare bus, train, air, ferry, and rideshare options so you can decide what makes the most sense for your trip.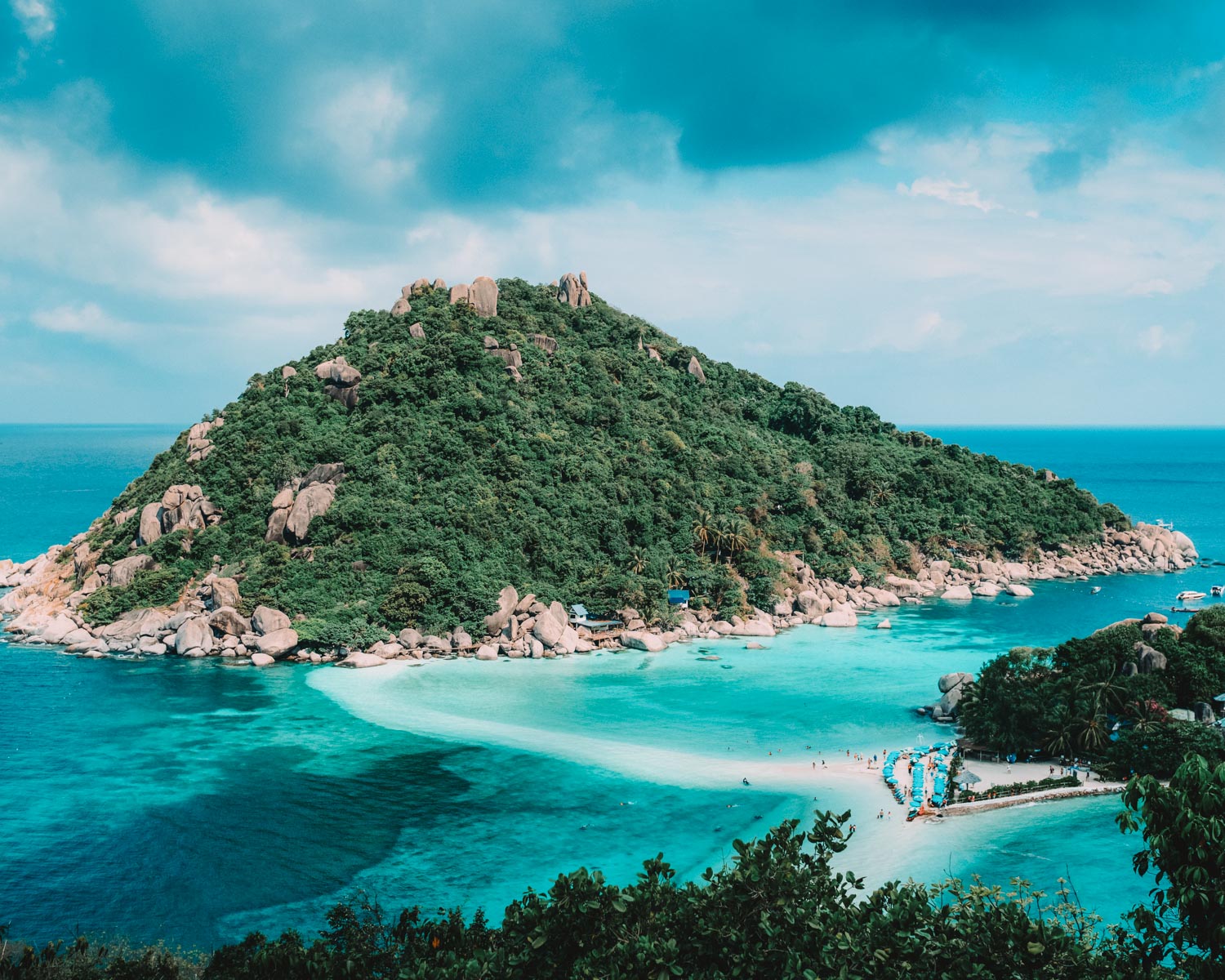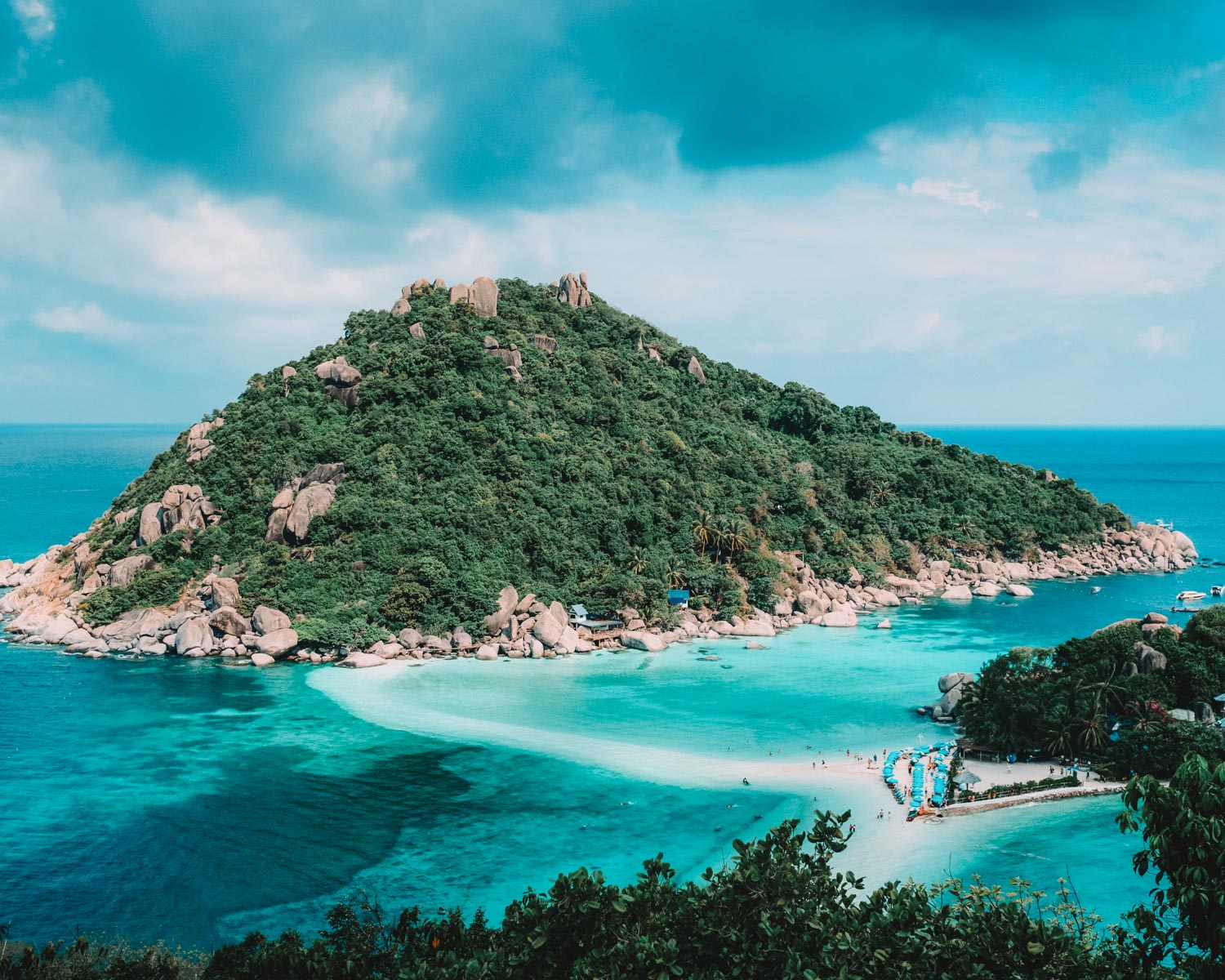 Best Time to Visit Koh Samui
If you're planning a trip to Koh Samui, the weather is going to play a big factor in shaping your itinerary as well as your budget. For the ultimate beach vacation with warm days and clear skies, visit Koh Samui anytime between late December and April.
October and November are the island's rainiest months. However, the storms don't last all day, and you'll still be able to go out on adventures.
For trips to Ang Thong National Park, you'll need to plan your trip to Koh Samui around the park's open months. The park is closed in November as well as the beginning of December.
If you're on a budget, the rainy season is the best time to scoop up deals on accommodation and avoid the crowds.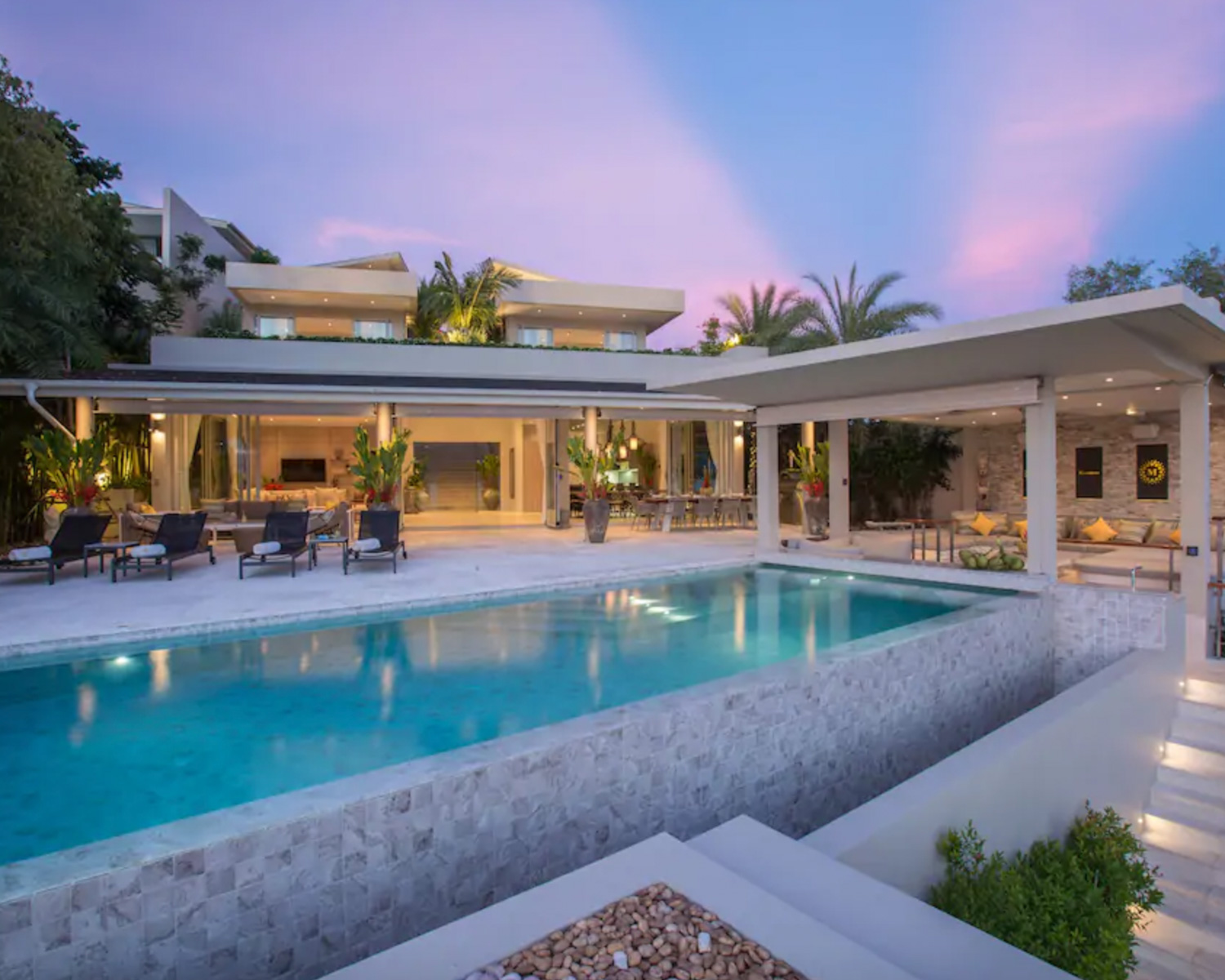 Moonstone
Where to Stay in Koh Samui
Where you choose to stay in Koh Samui will impact the type of vacation you'll have on the island. Chaweng Beach is where you'll find the island's party scene as well a beautiful (but busy) beach and lots of restaurants.
If you're looking for something more laid back, stay in Choeng Mon. There aren't any parties here and fewer people on the beach.
Maenam Beach is home to some of the best luxury resorts on the island. It's also far away from the popular tourist spots and the perfect option for travelers searching for privacy, tranquility and five-star service.
Here are a few of my favorite accommodation options in Koh Samui for all budgets:
Moonstone Villa: If you're traveling to Koh Samui with a large group of friends, splurge on a stay at Moonstone Villa. It's a beautiful luxury villa and comes with a team of full-time staff to make sure your stay is perfect. The property also comes with free kayaks for guests and boasts some of the best views of the island.
Deva Beach Resort & Spa: Deva Beach Resort is a great mid-range option in Koh Samui. Located in Choeng Mon, you're only a short distance away from Chaweng if you want to experience the island's nightlife. Otherwise, you can spend your days relaxing at the on-site spa or catching a tan on the beach.
UBOX Hostel: Ubox Hostel is in the heart of Chaweng's party scene. A shared dorm room will cost you as little as $9 a night, and you'll be within walking distance of the beach.
Some links in this post are affiliate links—at no extra cost to you, I earn a small commission if you purchase products through these links. Additionally, as an Airbnb Associate, I earn when you book through these links.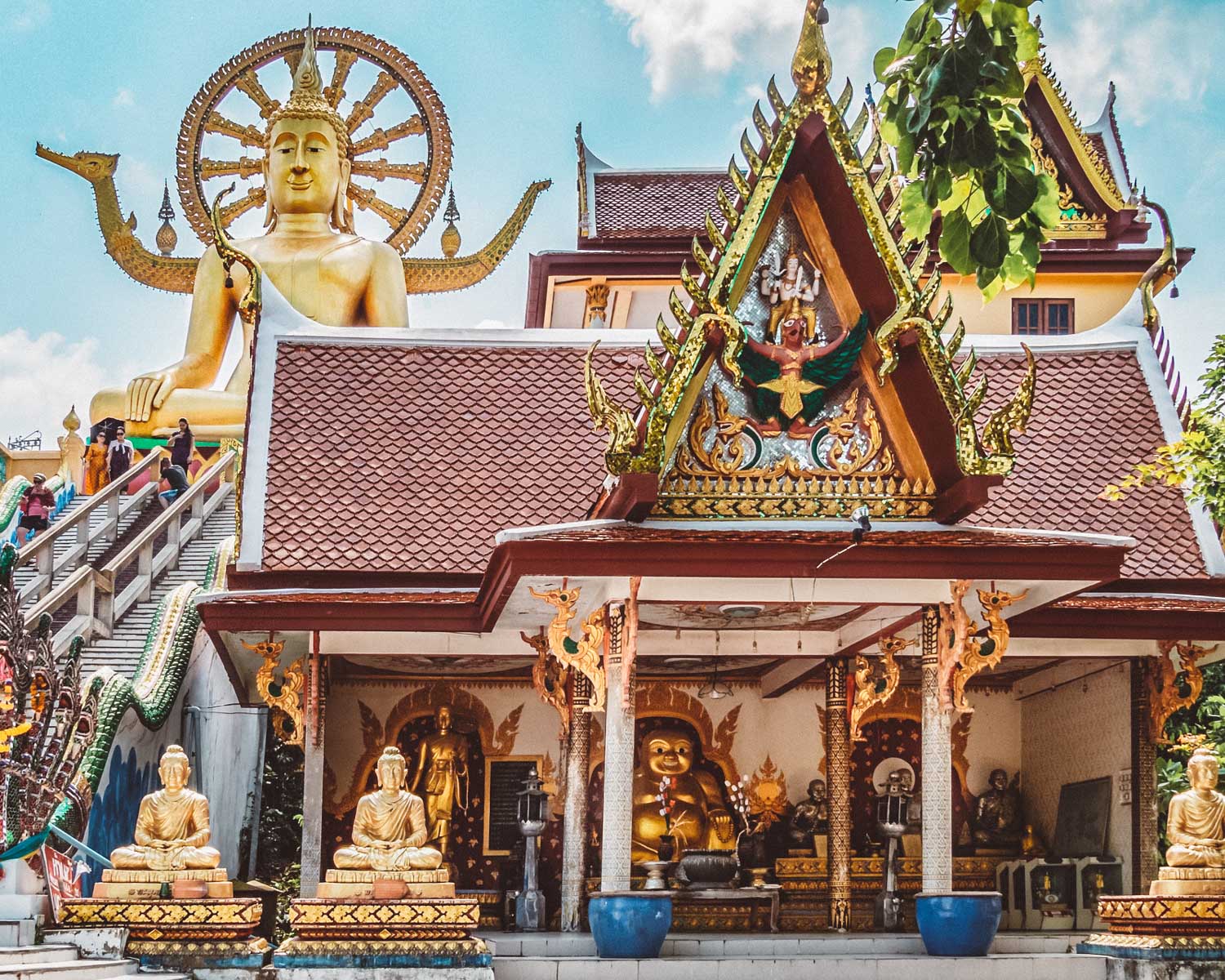 Big Buddah
Day One
Go Temple Hopping
After grabbing breakfast at your hotel or one of the local restaurants, start your first day in Koh Samui with a temple hopping adventure. You don't need to sign up for a formal tour, but you'll need to rent a scooter to get around or use taxis.
The Big Buddha is the most famous temple on Koh Samui. Wat Phra Yai is a close second, and both temples are near Bophut.
Next, visit Wat Plai Laem. It's a huge complex of temples and its where you can see a sculpture of a Guanyin (the Buddhist bodhisattva associated with compassion).
End of your temple tour with a visit to visit Mae Nam Village for lunch.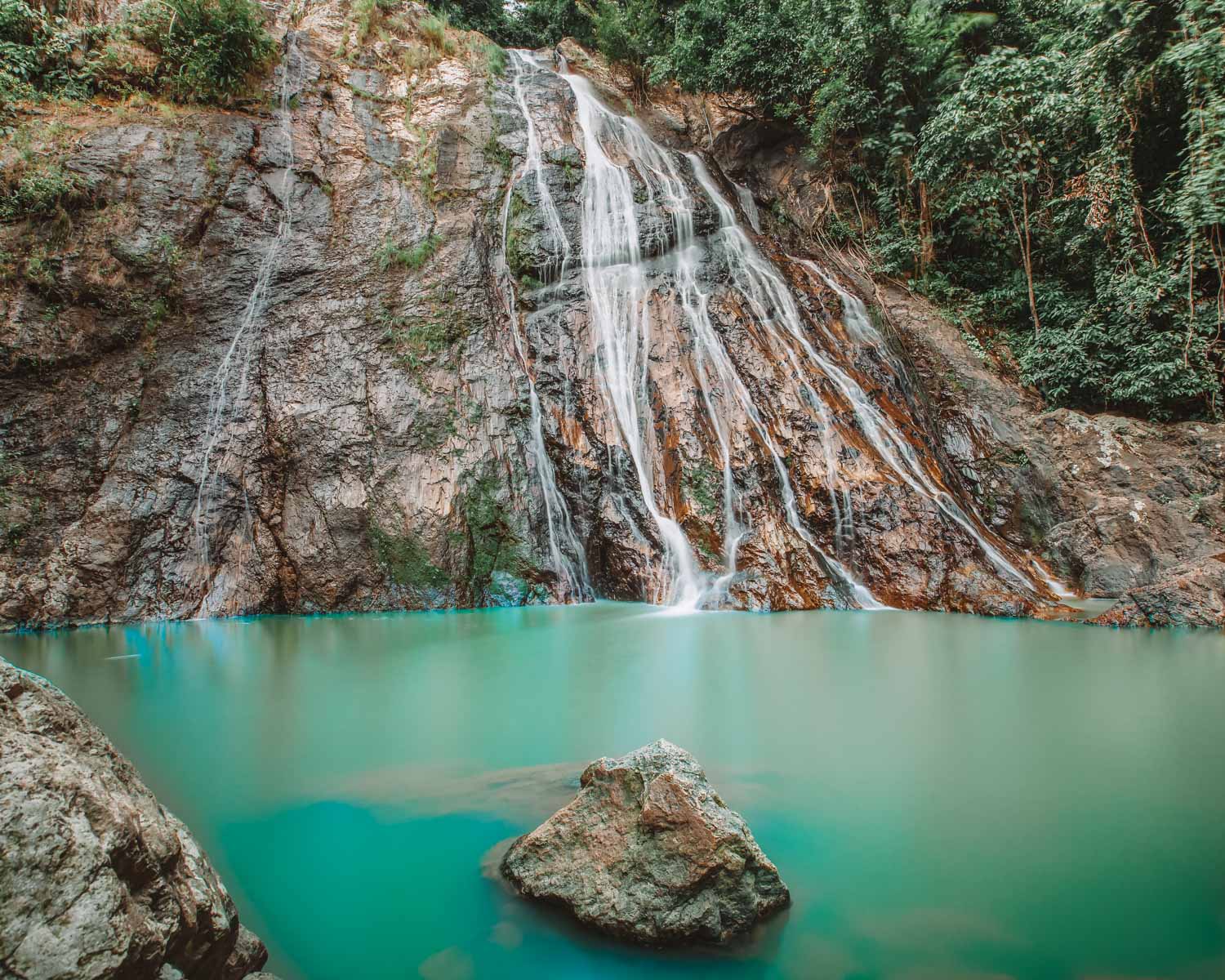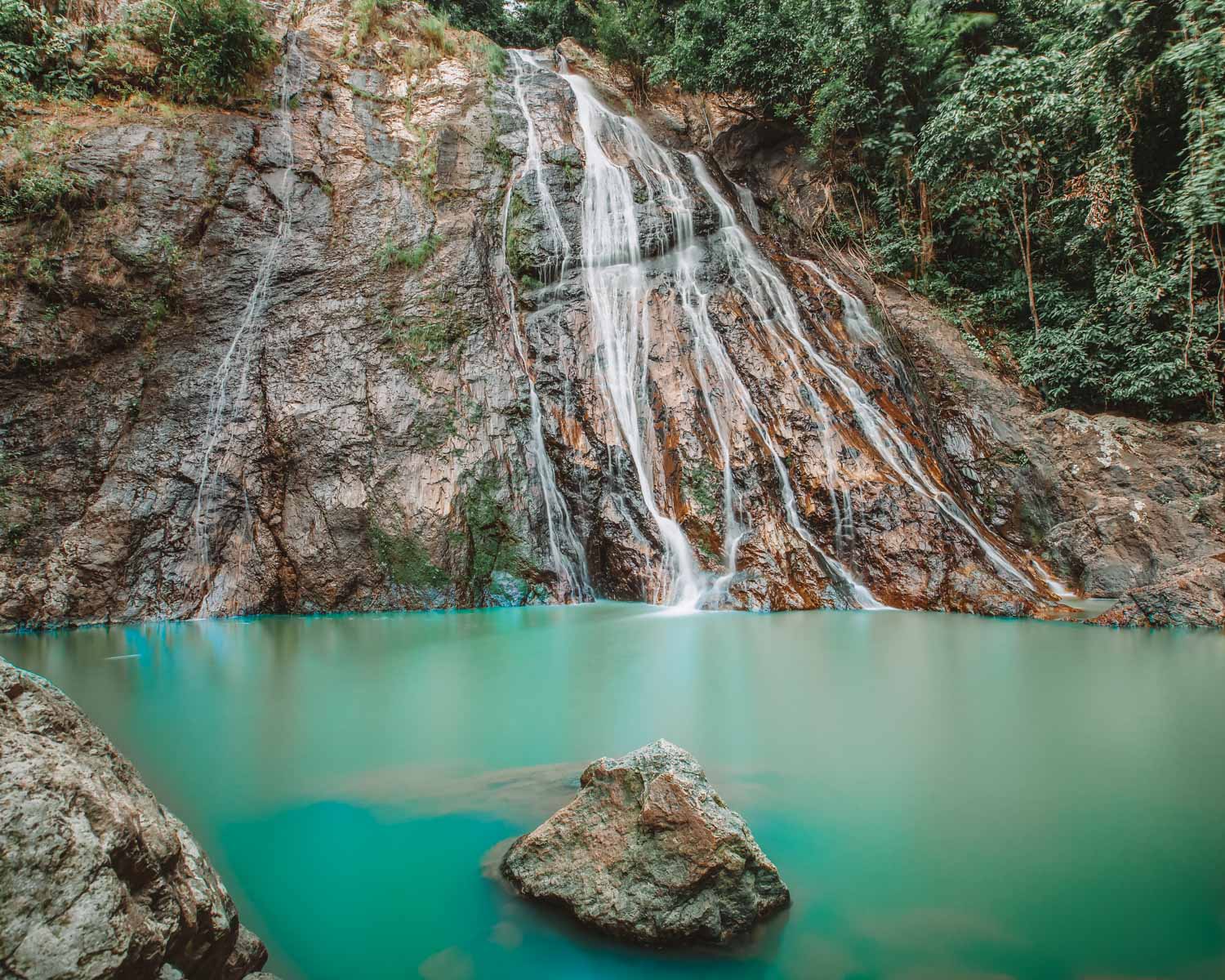 Visit Na Muang Waterfall
Na Muang Waterfall is an hour away from the Big Buddha temple. There isn't any public transportation to the falls, so you'll need a scooter or to arrange with a taxi to drop you off and fetch you later.
The best times to visit the falls is during the rainy season (September to November).
The first waterfall is Na Muang 1 and has a beautiful natural pool that you can swim in. If you want to escape the crowds, you can walk a further 30 minutes uphill to the smaller Na Muang 2 waterfall.
There is no entrance for the falls, but some locals will try to ask you for money or tell you that you need a guide to find the waterfalls.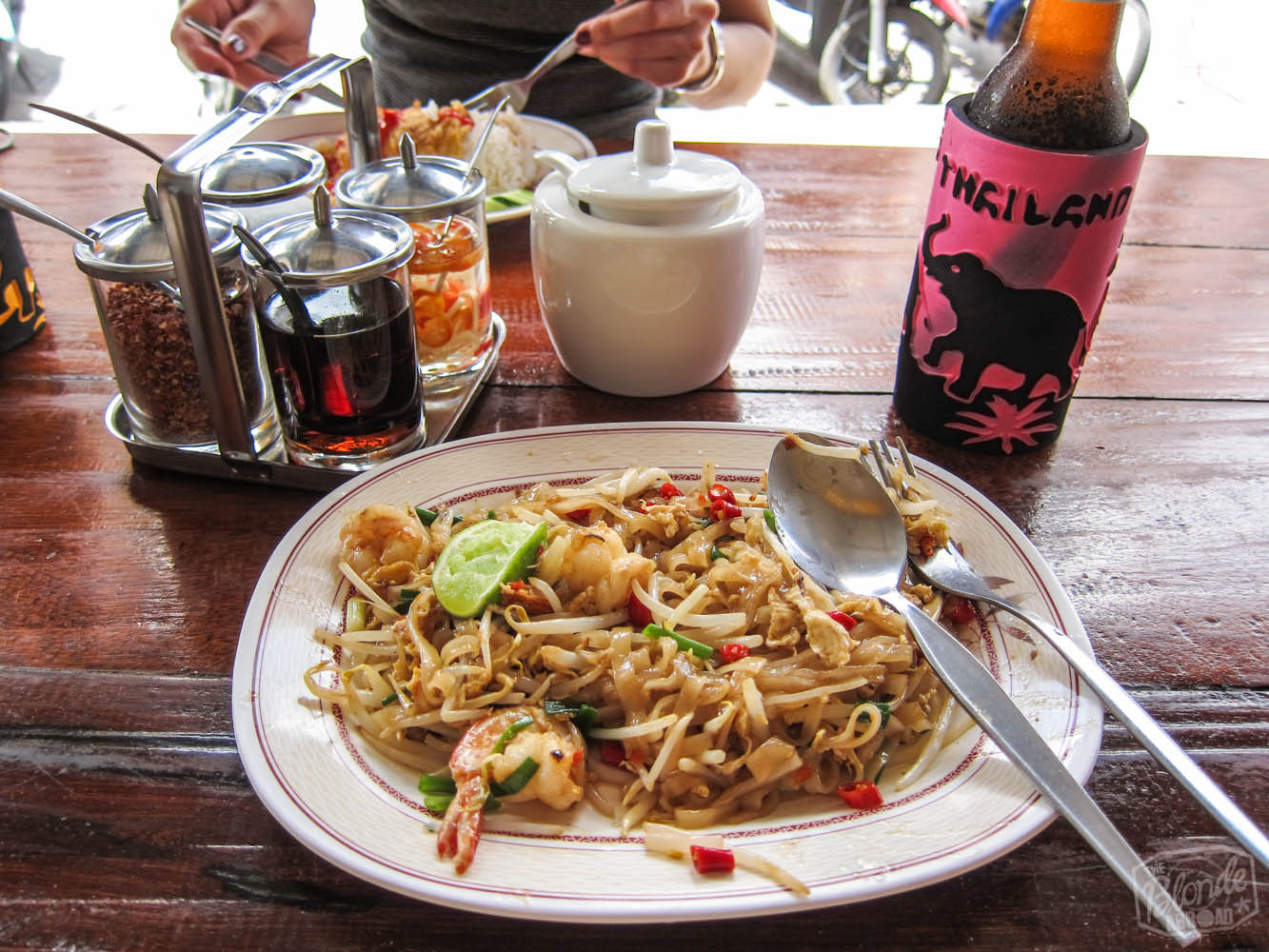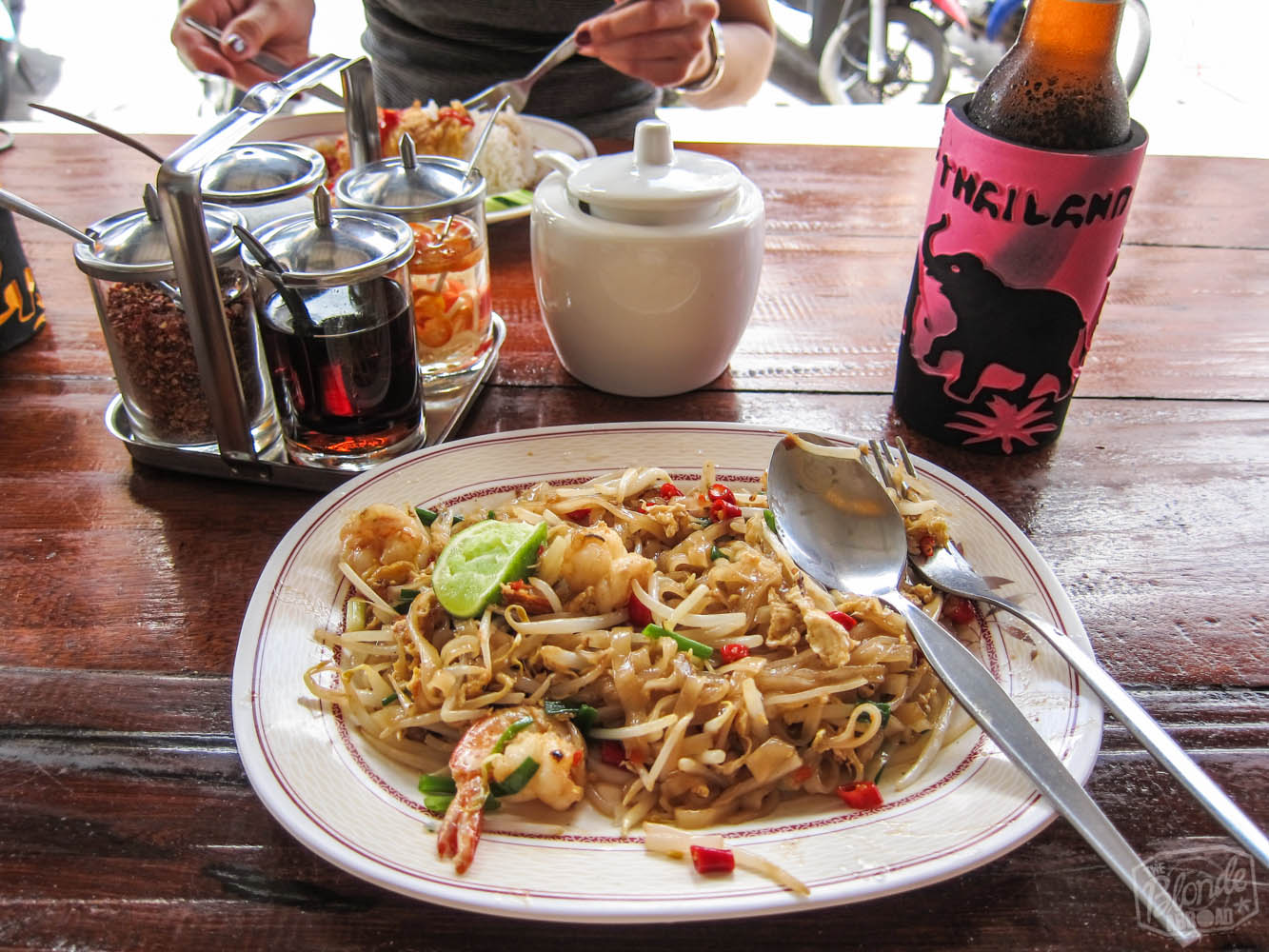 Go on a Street Food Tour
Instead of heading to a restaurant for dinner, sign up for a guided street food walking tour in Koh Samui. It will give you a chance to try some of the best Thai dishes on the island.
If you're traveling to Koh Samui on a budget and don't want to spend extra money on an organized tour, you can take yourself on a self-guided foodie adventure. Head to one of the night markets and try some of these classic Thai street food dishes:
Papaya Salad (Tom Sam)
Phad Thai
Satay
Rice Noodles with Curry (Khanom Jeen)
Yellow Chicken Rice (Khao Mok Kai)
Noodle Soup (Gwoy Tiao)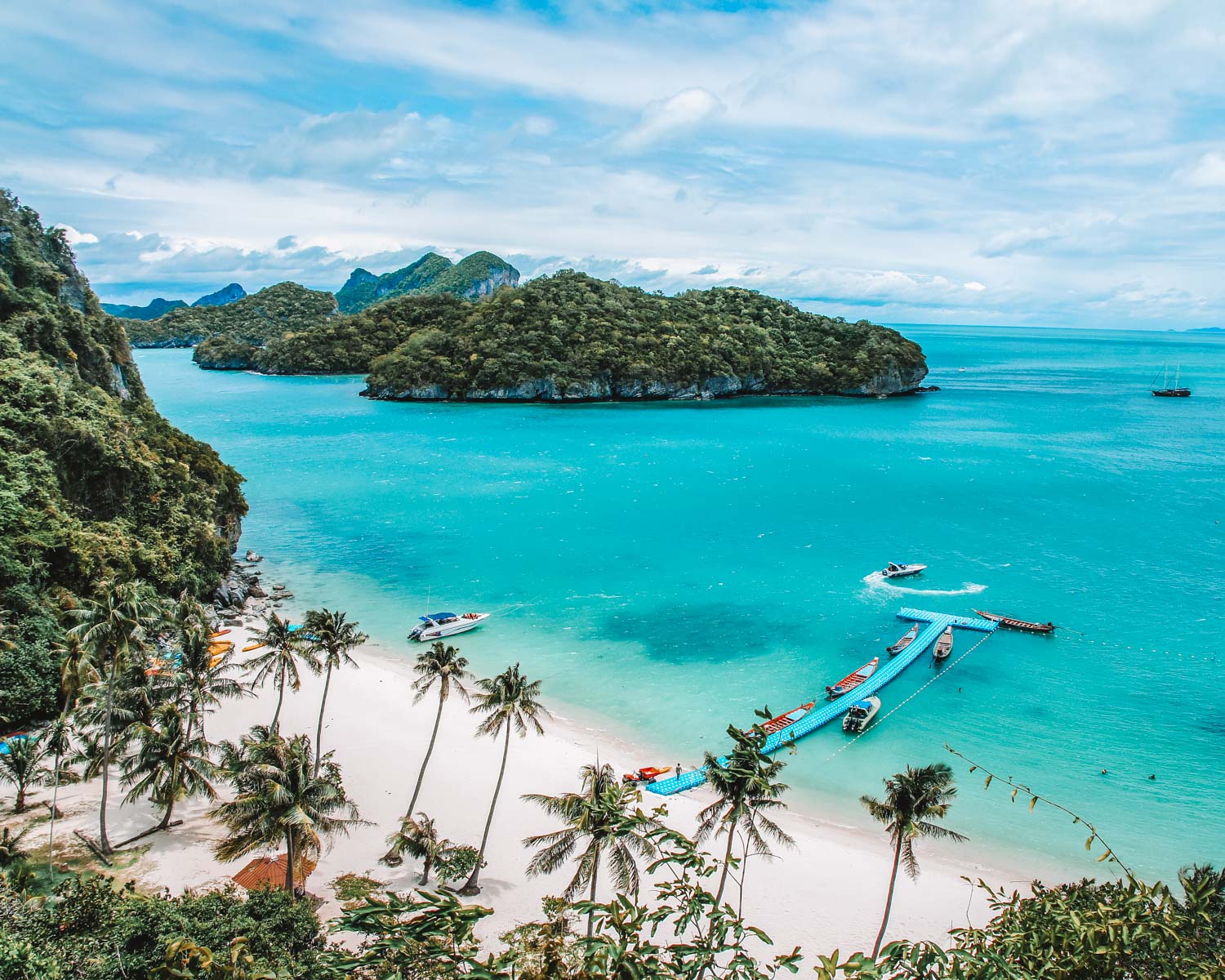 Ang Thong National Marine Park
Day 2
Go on a Half-Day Island Hopping Tour
Don't miss out on visiting Ang Thong National Marine Park while in Koh Samui. It's an archipelago of 42 islands that feature Thailand's iconic limestone mountains, white-sand beaches, and exotic and endangered wildlife.
The best way to explore the marine park is to sign up for a day tour. The trips from Koh Sumai include a guided tour, lunch, snorkeling gear, hotel transfers, and all admission fees.
You can spend the entire day tackling the hiking trails, scuba diving, snorkeling, and kayaking!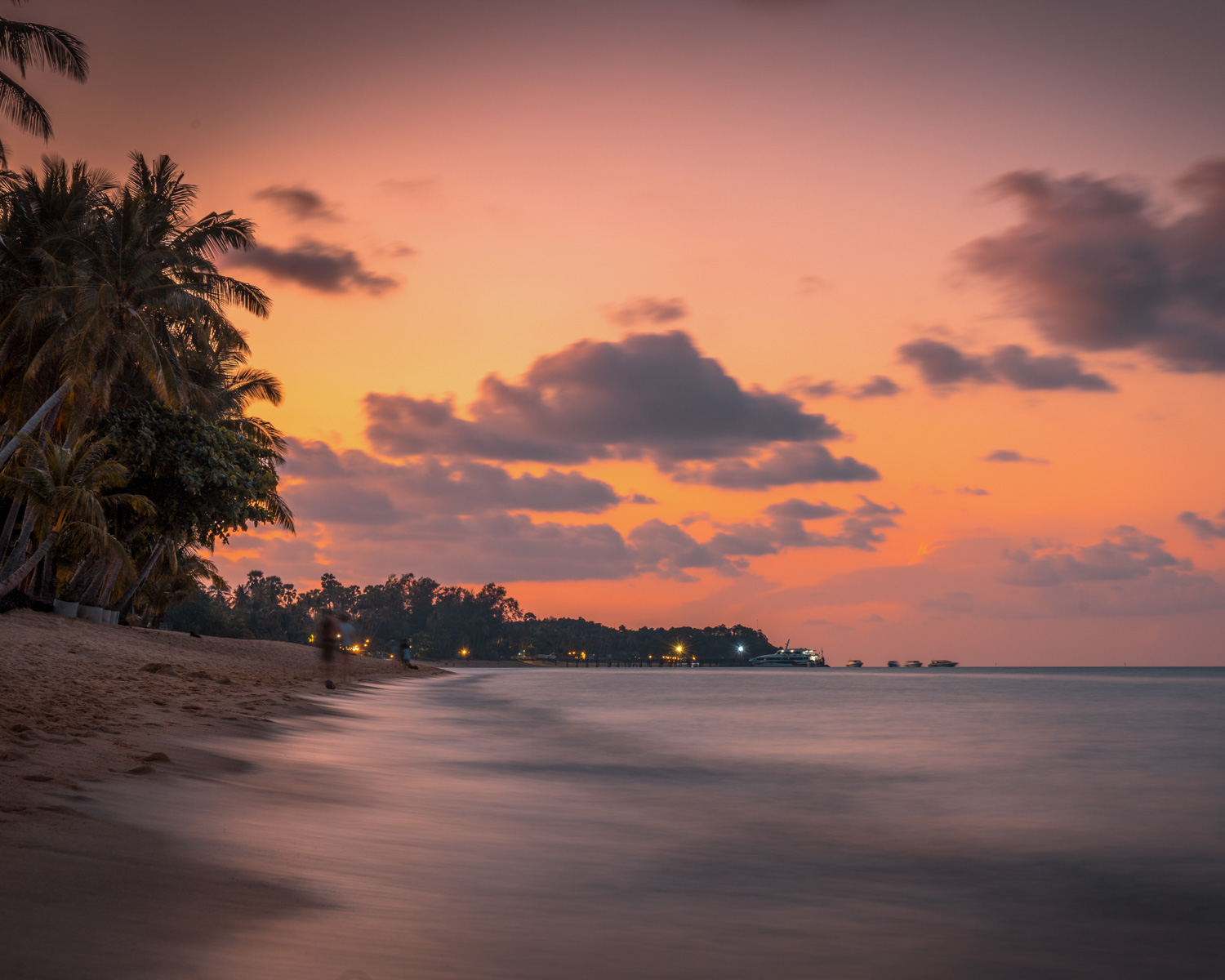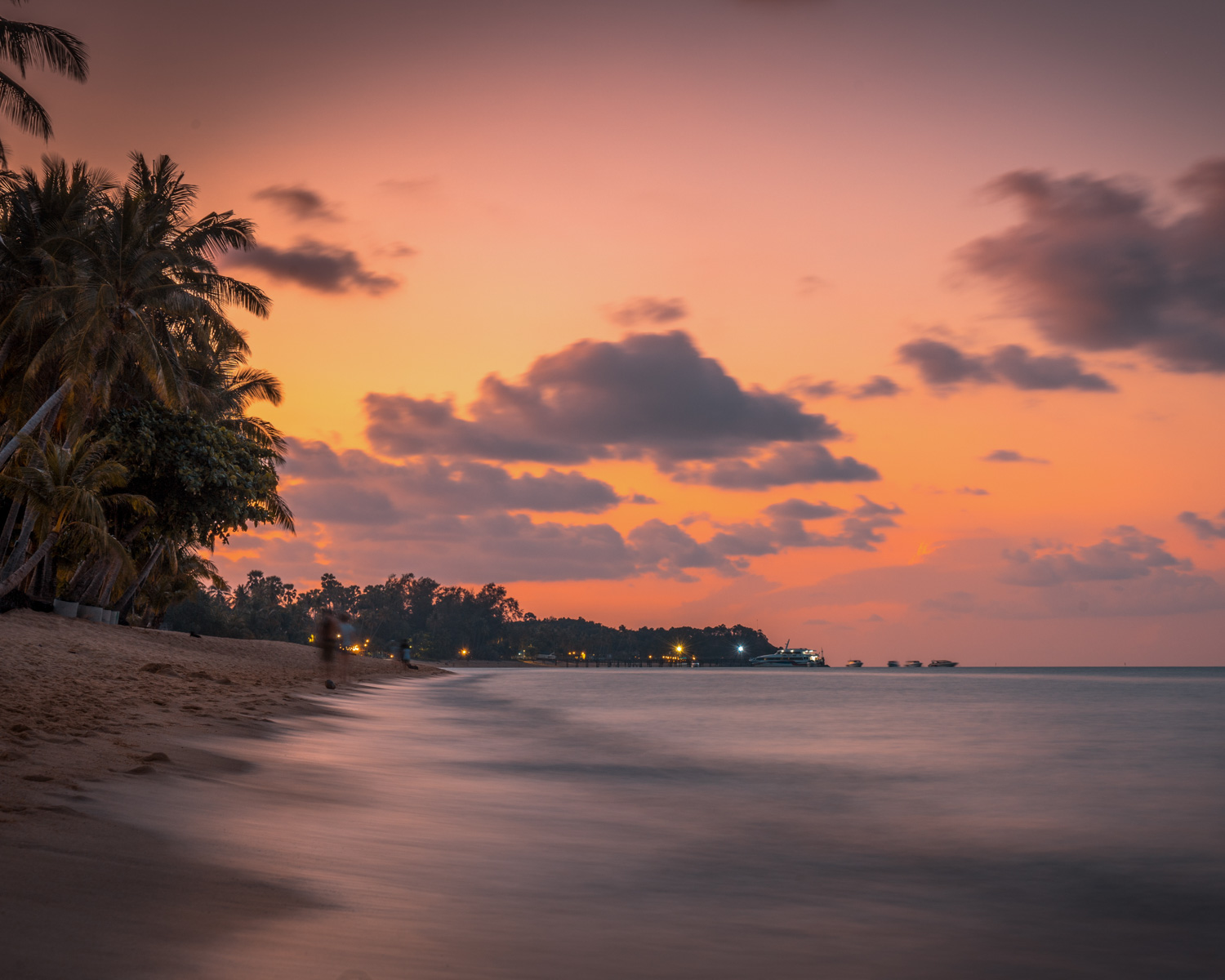 Have Sundowners at Lipa Noi Beach
The full-day tours will have you back on Koh Samui by 4:30 PM. Spend the rest of your day relaxing on the beautiful Lipa Noi Beach before heading to Nikki Beach Samui for sundowners.
It's a high-end beach club and one of the best sunset bars on the island. 
If you prefer something less exclusive, more budget-friendly, with an excellent view of the skyline make your way to Think & Retro Cafe. The entire concept of the cafe is built around recycling with the building made from shipping containers, and all the decor is made recycled objects.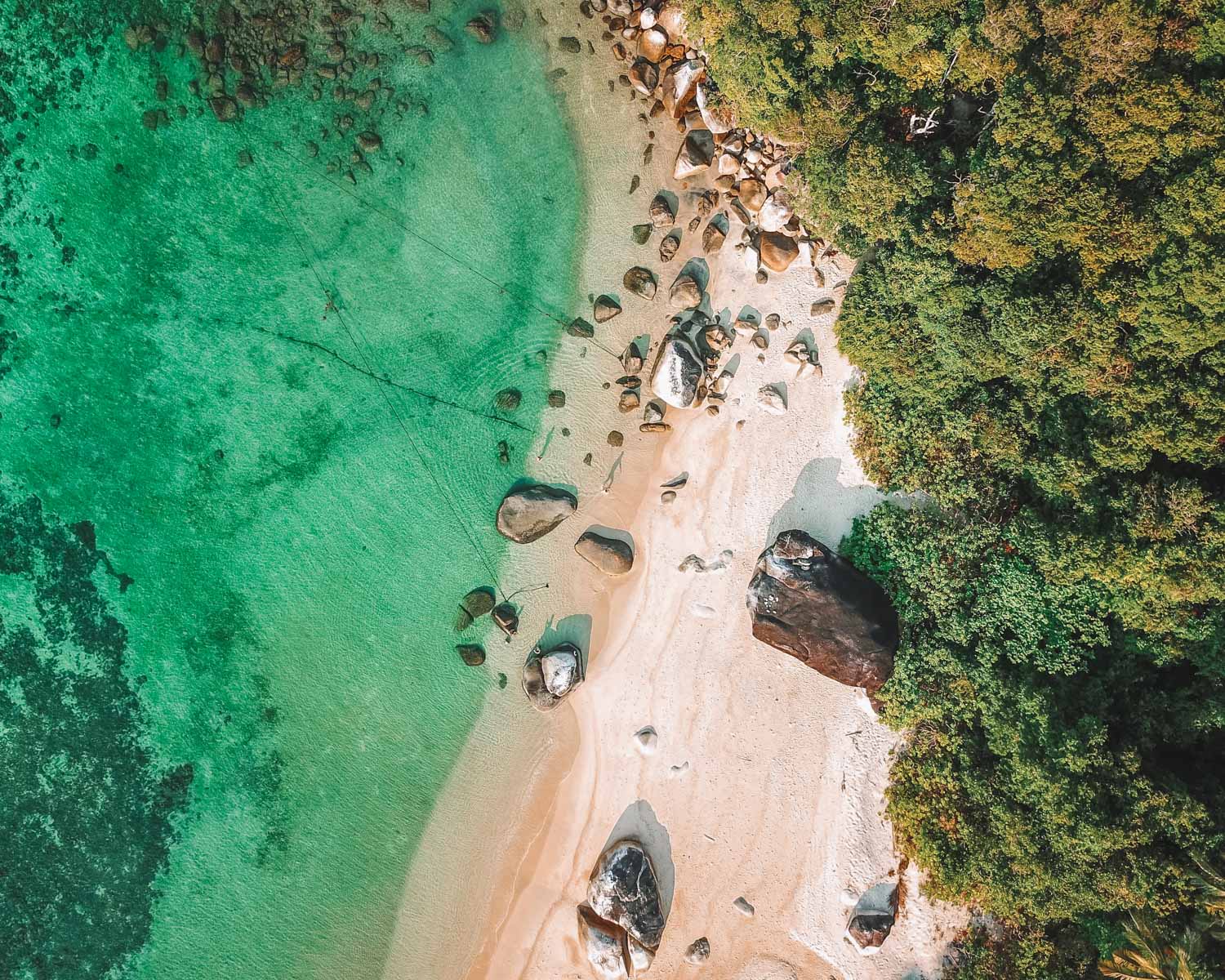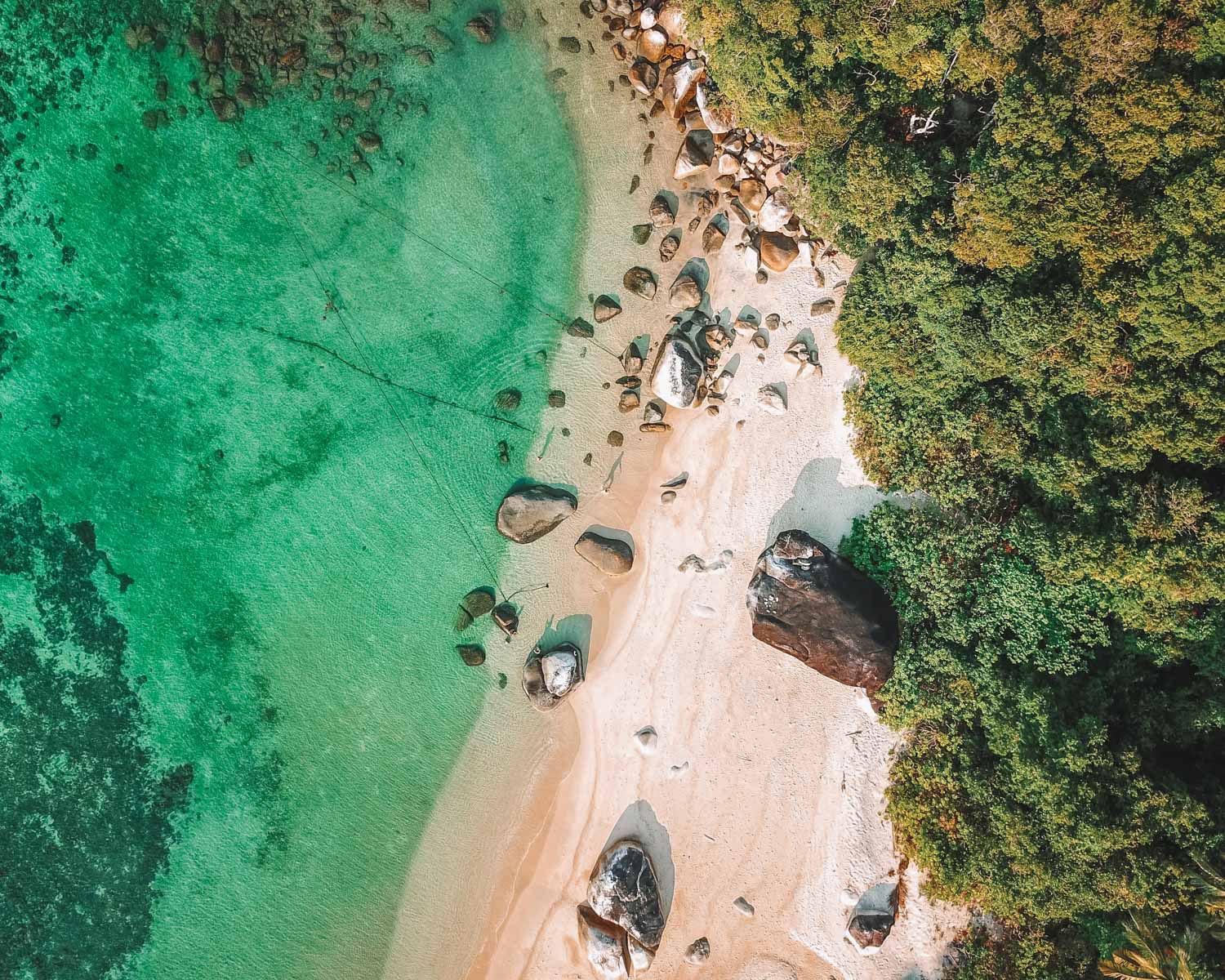 Other Activities in Koh Samui
If you have more time to spend in Koh Samui, here are a few other things to add to your itinerary:
Bophut Fisherman's Village
Hin Lad Waterfalls
Secret Buddha Garden
Hin Ta and Hin Yai Rocks
Khan Chedi & Pagoda Lem Sor

Overall
Koh Samui is one of the best islands to visit in Thailand. Whether you're looking for a luxurious idyllic retreat, a world-class honeymoon destination or you want to experience Thailand's famous party scene – add Koh Samui to your itinerary.

Have you ever visited Koh Samui in Thailand? Do you have tips for first-time visitors? Let me know in the comments below!