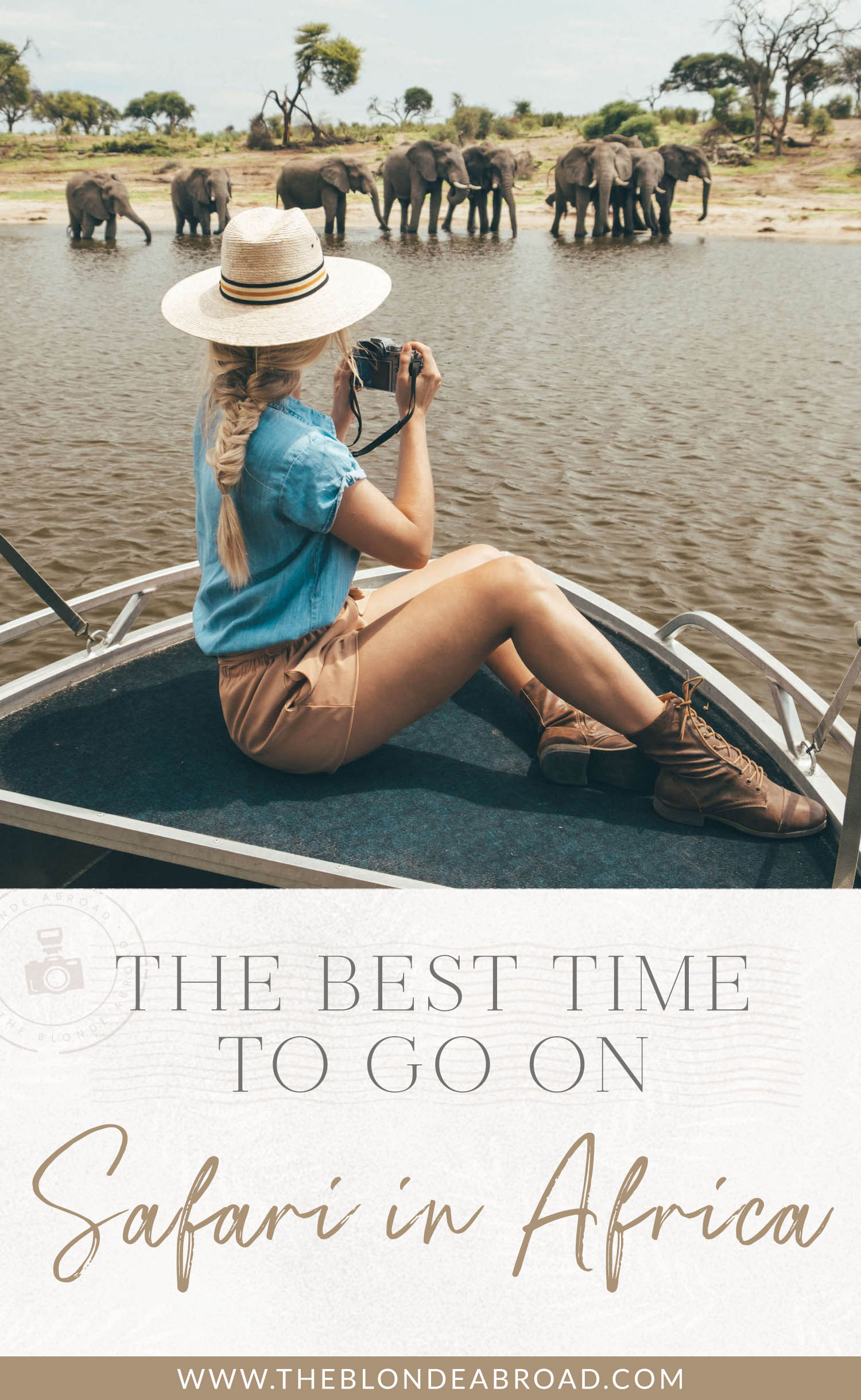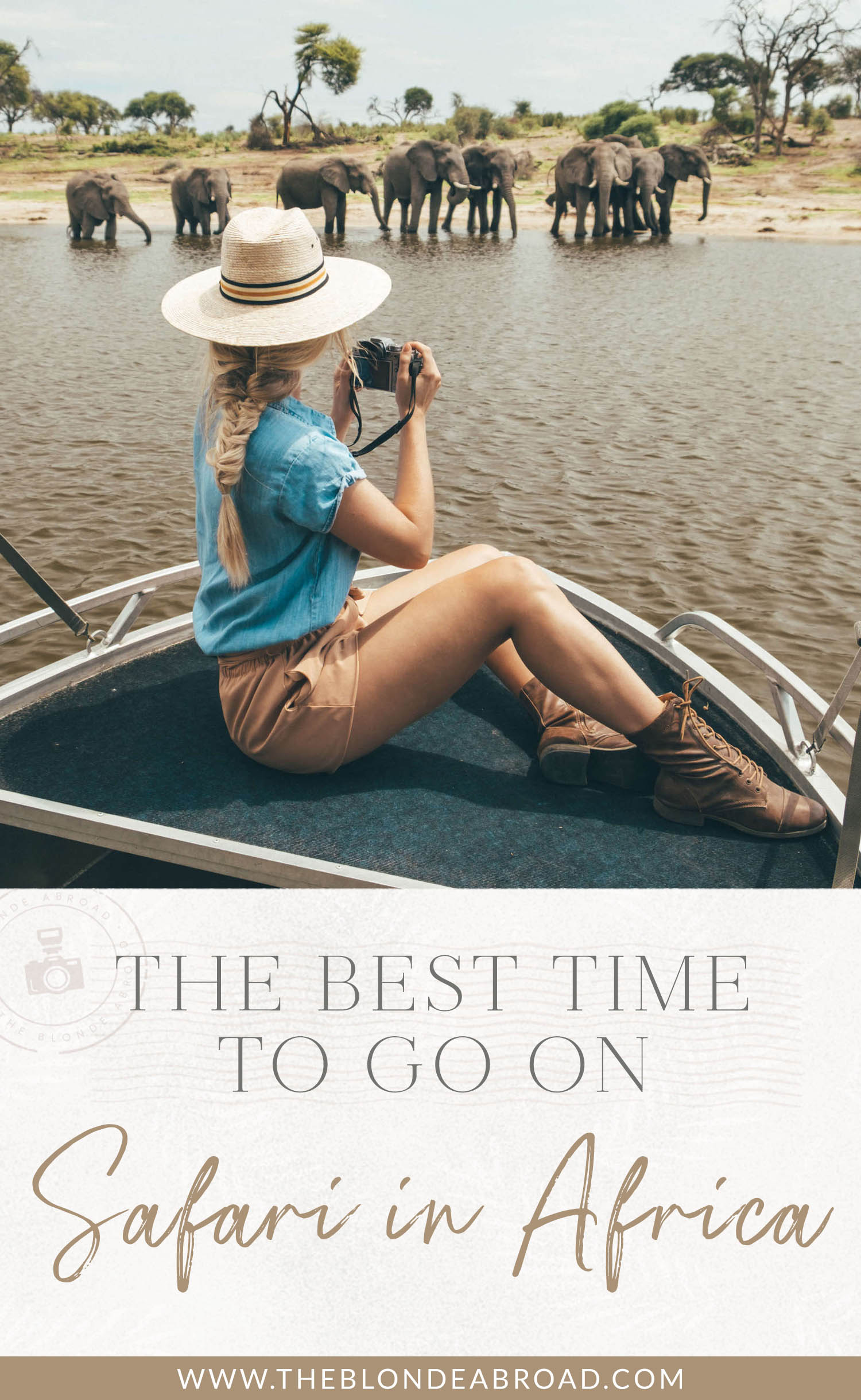 Since moving to South Africa, going on safari has become one of my favorite things to do. From South Africa to Kenya and beyond, the continent has such raw, natural beauty. And Africa has way more diversity than you might think!
Far from a one size fits all experience, you can choose the best safari experience in Africa for you and your travel style.
I've been lucky enough to explore the African bush a few times and experience some of the best safari destinations in Africa. I absolutely adore interacting nature this way and seeing animals in their natural habitats.
Of course, if you're a shutterbug like yours truly, an African safari is a must. You'll be traveling through some of the most beautiful landscapes on earth. African safari photography will take your snaps to the next level.
Before you go, check out some of my essential reads for everything you need to know before your first African safari. I'm talking crucial info like how to budget for an African safari and what to pack for a safari.
Curious as to when the best time to go on safari is? Because there are so many places to choose from and seasonal differences, I'm breaking it down by month!

Where to Go + Why
People often ask me about the best time to go on safari and the top places to check out. The truth is that it totally depends—an African safari is highly seasonal and location dependent.
The time of year impacts migration, how wet or dry the land is, and ultimately which animals you are going to see (which is a HUGE factor).
The easiest way to decide where to go on safari is to figure out when you're going. Once you know which month you want to visit Africa, you can start researching where to go on safari.
So, animal lovers, here are the best times to go on safari in Africa, based on the month!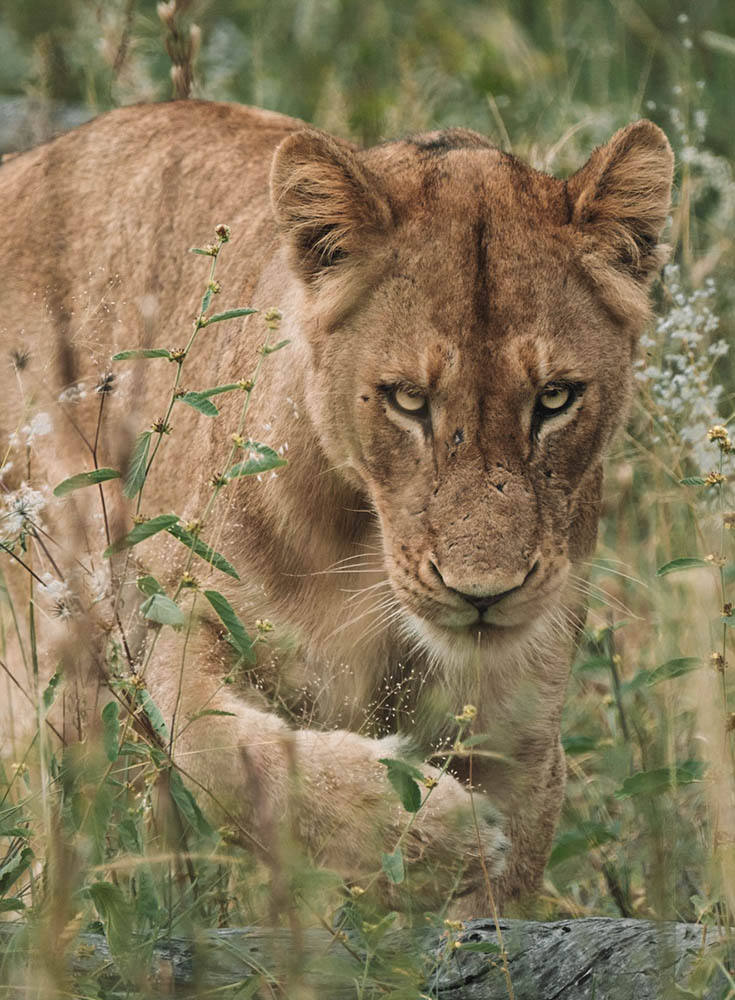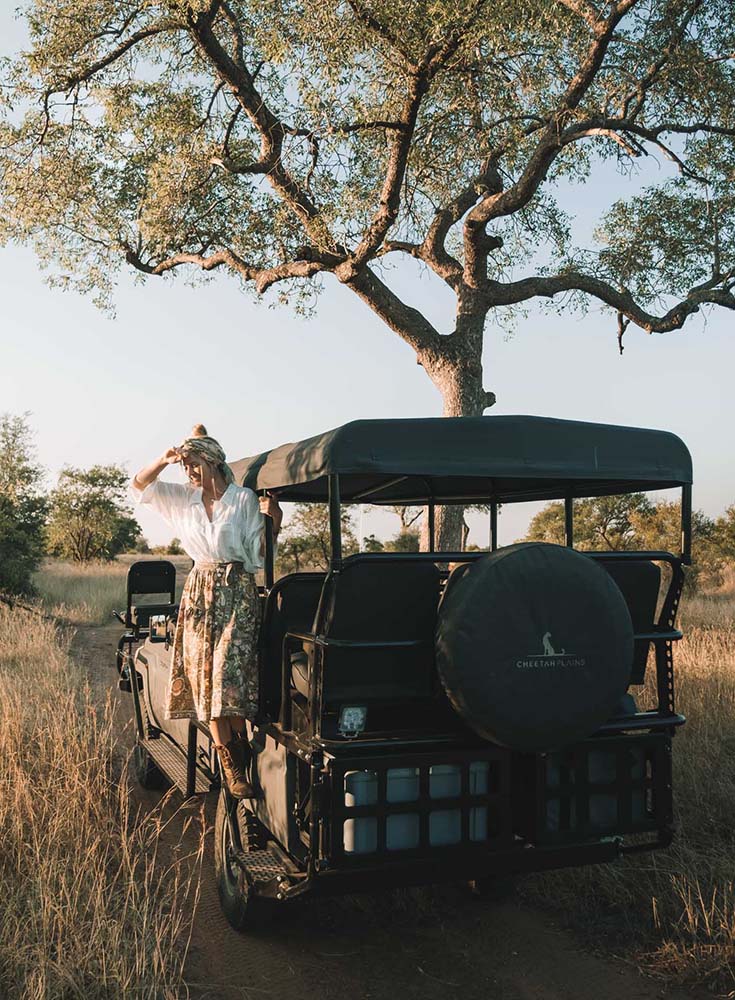 January
This is the heart of the rainy season in many of the top safari hotspots—which is not necessarily a bad thing! Rain provides a lush green landscape and there are a few detours you can take to get to dry land.
Uganda
January is actually the dry season in Uganda so the days are typically warm and sunny, though you'll want to pack a raincoat for visits around the Volcanoes National Park. It's prime time for gorilla trekking, which makes this one of the best times to visit Uganda, in my opinion.
Kenya
It's also the dry season in Kenya, which means that the bush and grass are all quite short. This is an advantage in seeing local wildlife. Maasai Mara is one of the most beautiful places in Africa and this is one of the best times to see it.
South Africa
In January, Kruger National Park and Sabi Sands experience their summer season, which is characterized by warm to hot and humid weather. It's also one of the rainiest months.
While the lush vegetation can make it more challenging to spot wildlife compared to the drier winter months, it's also the calving season for many animals, so you might see young animals during this time.
If you want to skip the heat and rain, but still want to experience safari, head to Cape Town! Drive east to begin the famed Garden Route road trip — starting at Gondwana Game Reserve.
Tanzania
January is the end of the rainy season and it is one of the premier months for spotting migrating wildebeest, zebra, and gnu, especially near the southern Ndutu and Salei plains of Tanzania.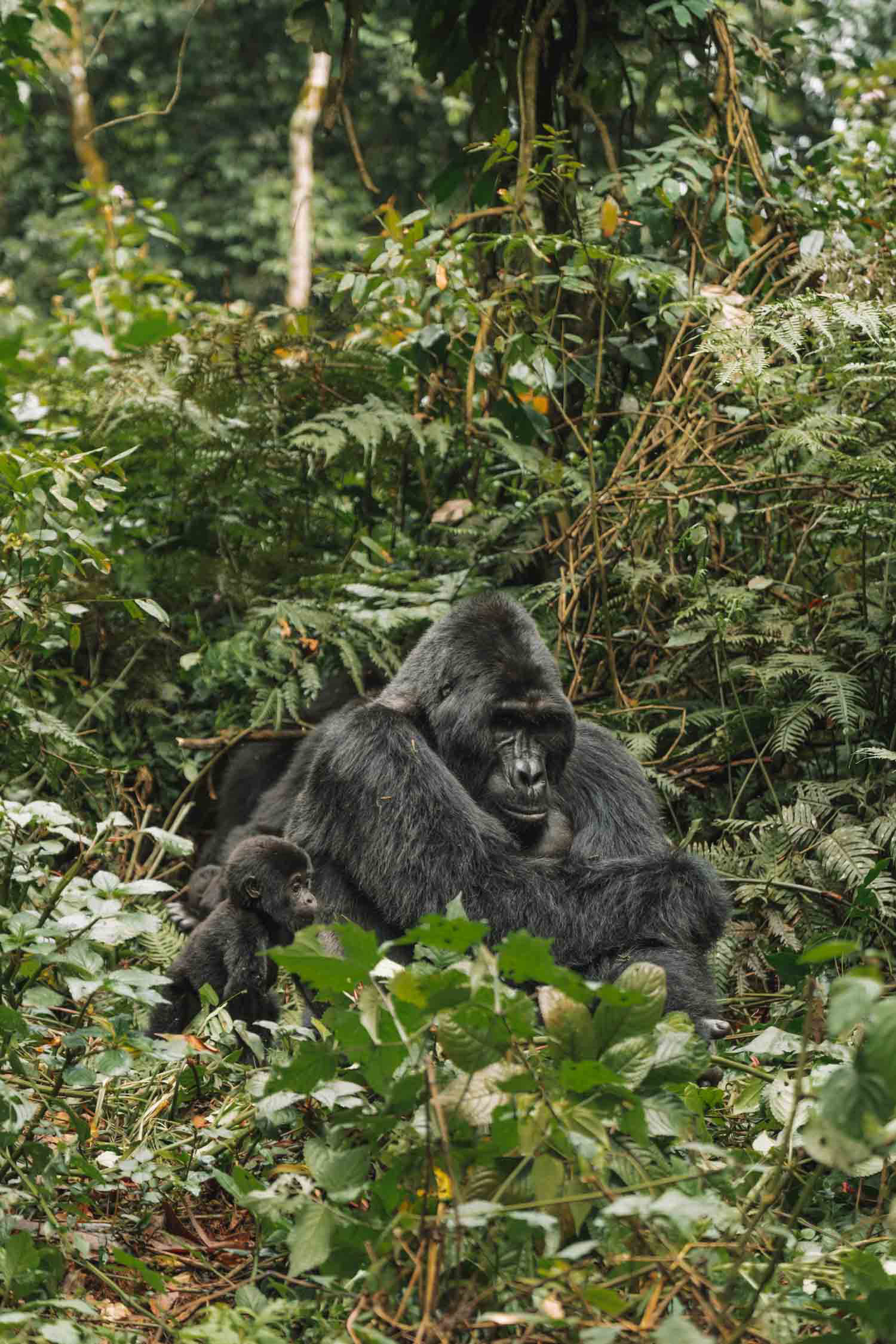 Uganda
February
Like January, you will run into some rainy spots while exploring much of Africa in February. It is the best time of year to go on a safari though if you are interested in seeing baby animals (and who isn't?)!
South Africa
The beloved Garden Route that runs from Mossel Bay in the west to Storms River in the east is lush and green. You can start in Cape Town and drive to Gondwana Game Reserve as you start the Garden Route heading east.
Kenya
Baby animals! Need I say more?
For your very own cuteness overload, February is the time to visit Kenya, Tanzania, or Uganda to see adorable little guys of all shapes and sizes. February is also good because it is a hot and dry time that will bring out big game and birds in places like Maasai Mara and Laikipia. Safaris will take you to the animals' fave water spots where they love to hang out. Keep an eye out for wild cats too during this time!
Tanzania
While the southern part of the country is too hot and humid for me, I love northern Tanzania during February. Almost half a million wildebeest are born in this single month in Tanzania! You will find cheetahs all over the Serengeti while you ooh and ahh at all the little babies. Best of all, the rain passes by Tanzania, Uganda, and Kenya during February so it's prime time for a visit here.
Uganda and Rwanda
The warm and dry weather makes perfect gorilla trekking conditions! Just be aware that the later you go in February, the more likely you are to run into rain, especially near Volcanoes National Park.
Helpful Tip:
While I'd recommend seeing as much of Africa as you can during your trip, this isn't the time to visit Botswana, Zambia, Zimbabwe, or Namibia if you're interested in seeing big game. These areas are pretty quiet in February.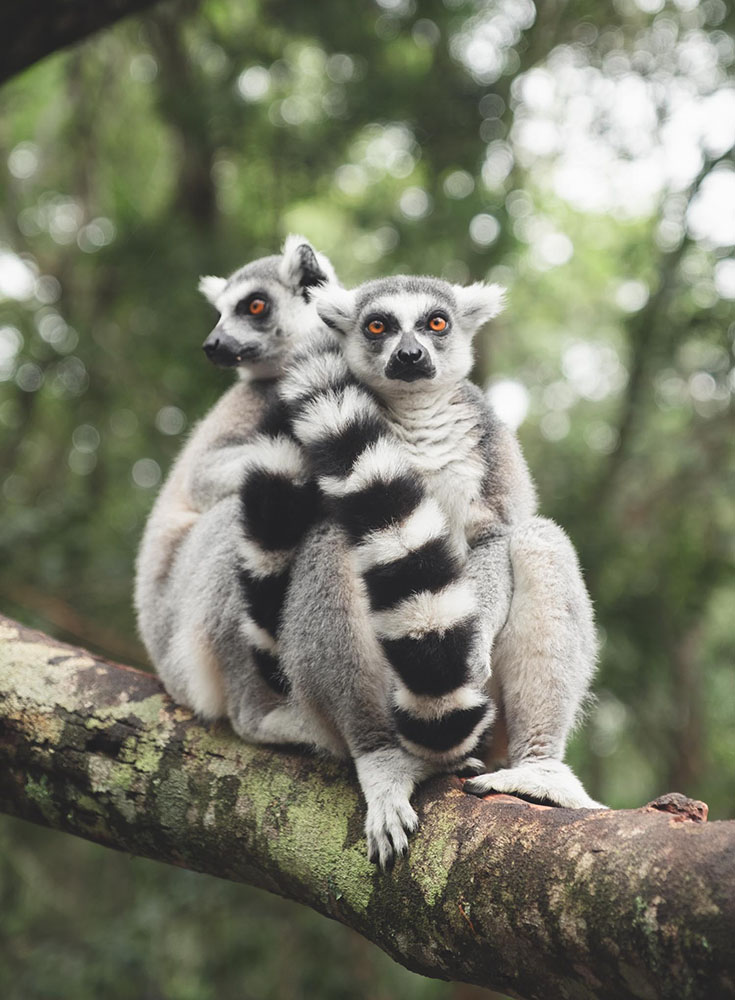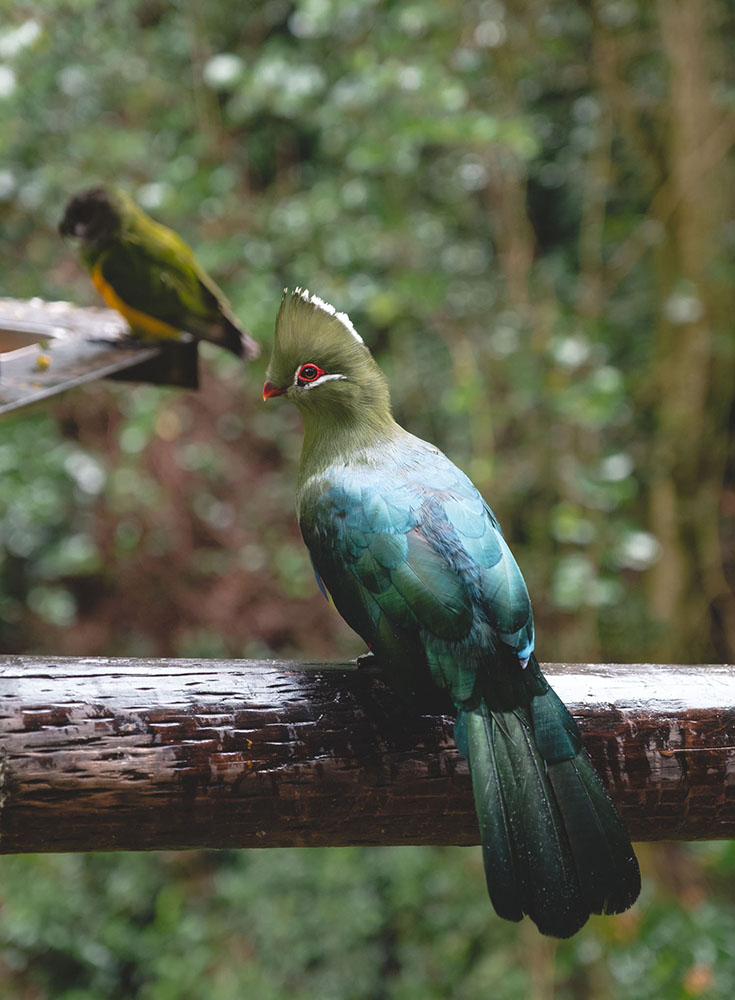 March
Frankly, March isn't the best time of year for a safari in the majority of Africa. That said, if March is your only available time, there are definitely a couple of places where you can make it work.
Tanzania
The rainy season is just starting and migration is at its peak. I would highly recommend checking out the Serengeti during the famous Great Migration. It's also a chance to see the little newborn wildebeests discovering their new world right alongside you.
South Africa
The weather is still good in South Africa in March and it's a dream season to drive along the renowned Garden Route. You can visit Cape Town, and add on a safari (within driving distance) at Gondwana Game Reserve. It is also a perfect time to visit Kruger and Sabi Sands, though you'll want to avoid areas close to Botswana and Zambia as they're both pretty likely to be rained out.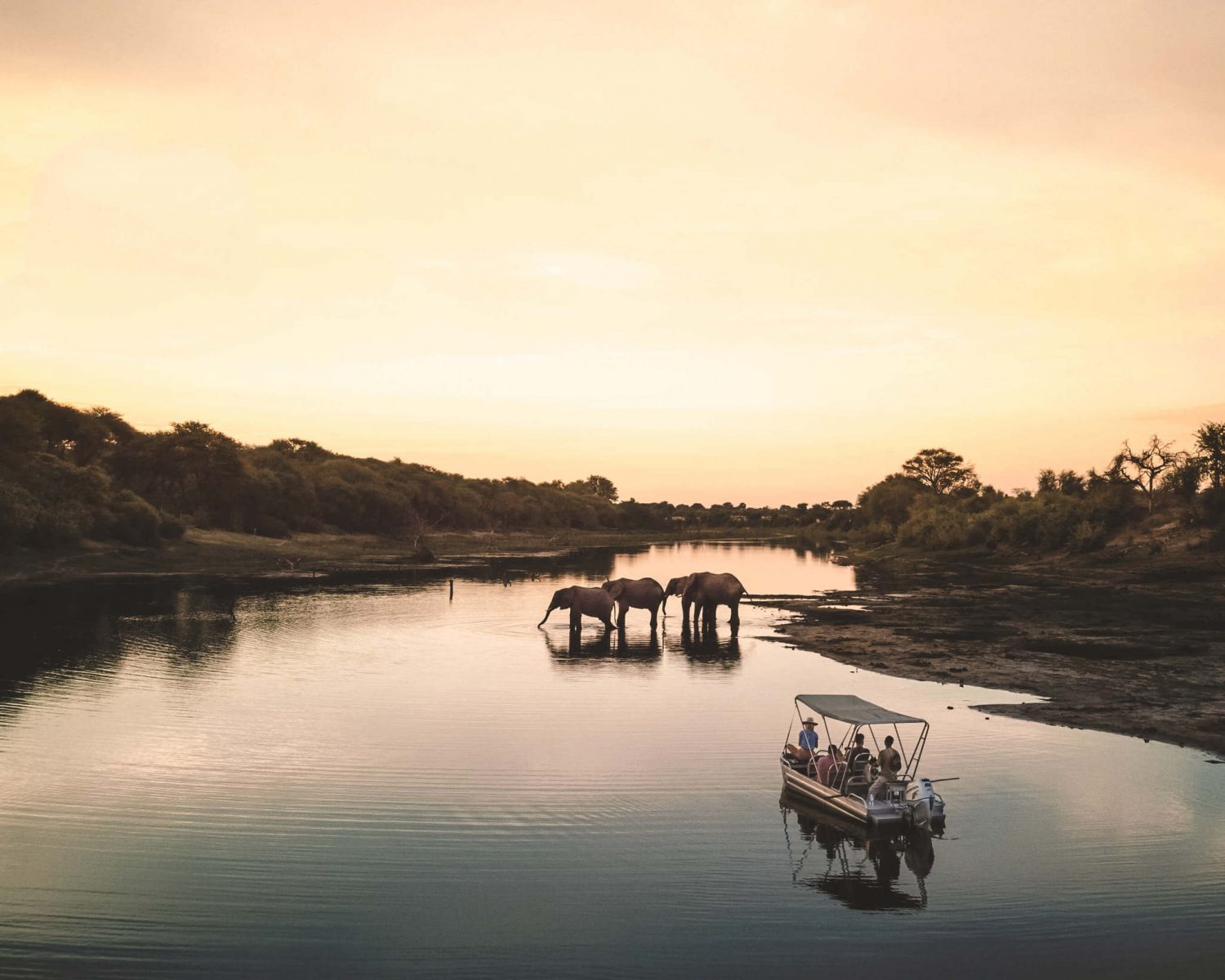 RIVER CRUISE AT MENO A KWENA, Botswana
April
April showers bring May…tigers! The continent is washed over in April. Vegetation is ultra lush, which is beautiful but makes it harder to see the animals.
Since water is plentiful, animals don't need to congregate in any particular watering hole because water is all over. This can make animals hard to see in many countries. There are a few key spots that are at their best in April though.
Botswana
With the rivers full to the brim, this is the perfect time to explore the Okavango Delta and visit Victoria Falls. Located between Zimbabwe and Zambia, a trip to Victoria Falls is one of the most unforgettable experiences in Africa. While it's not peak season for a game viewing safari, this is the best time to visit Botswana if you're looking to save a bit of cash.
Botswana is actually one of the most expensive safari destinations, so traveling outside of peak season can be a major perk for your wallet. Best of all, you can see the incredible raw beauty of the Okavango Delta flooded (a bucket list item for any safari lover!).
Namibia
The wet season is ending in April and Namibia is once against bathed in the sun. If you are ready for the ultimate adventure, add a road trip across Namibia to your 'things to do' in Africa list.
South Africa
Welcome to autumn in South Africa! As cooler and drier weather comes, trees lose their leaves and it's easy to spot the local wildlife. Local game reserves are a perfect destination.
Tanzania
In April, I would highly recommend checking out the northern parks of Tanzania. It is a top time to go on a safari and you will be able to avoid peak season, which runs from July to October.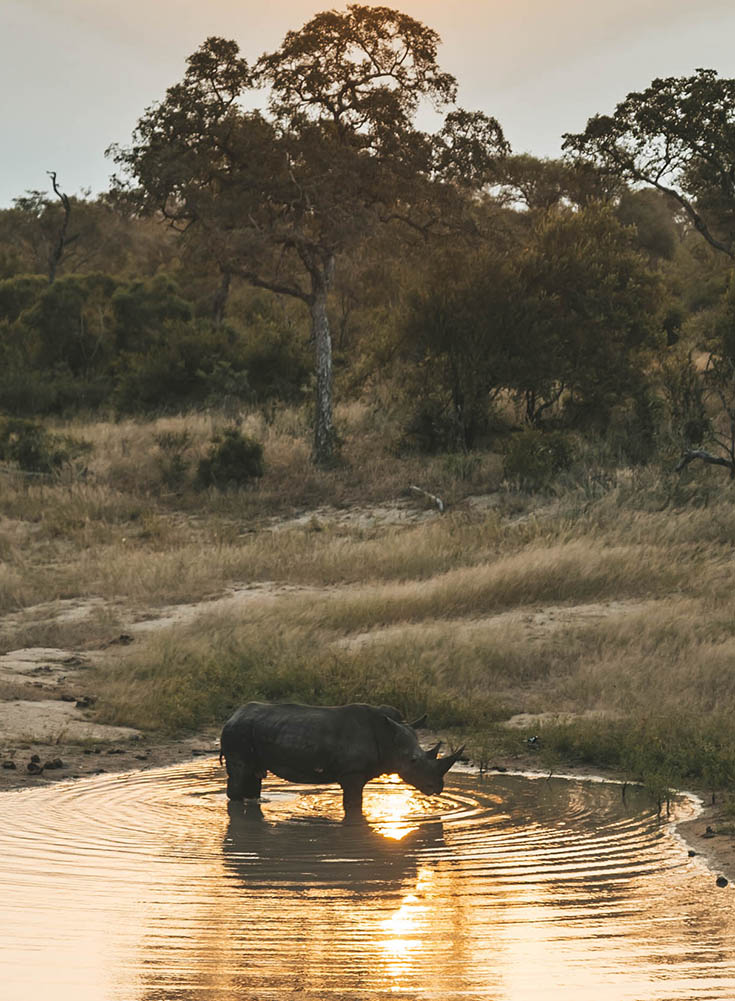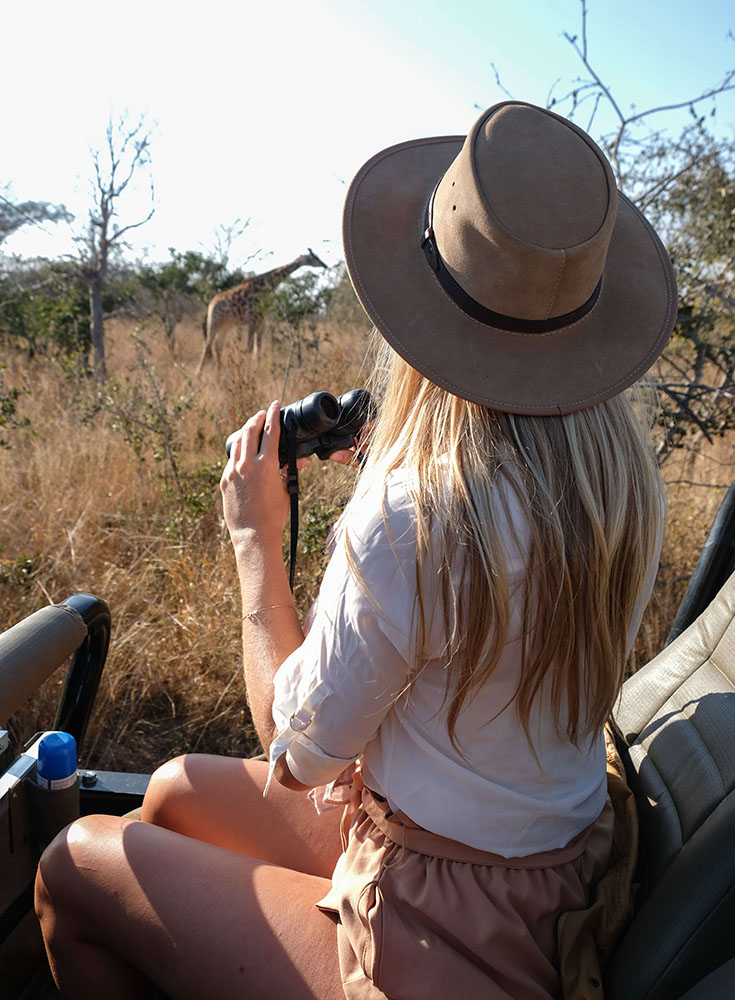 May
Just as things are warming up in the Northern Hemisphere, there is a chill in the air south of the equator. When it comes to the best time to go on safari, this simply isn't prime time for most of Africa—with one spectacular exception though!
Mozambique
Just before the peak season, Mozambique is at its best. The afternoons get into the high 80s while the afternoons rarely fall below 50 degrees. The skies are clearing up as the rainy season ends. Hotspots like Gorognosa and Niassa are prime for exploration.

June
June is the turning point of the year in Africa. Goodbye, rain. Hello, sunshine! June is one of the best times of year to go on safari in Africa in so many diverse spots around the continent.
South Africa
In South Africa, you'll find two distinctly different seasons in June. In the northern part of the country, things are drying out. It's peak game viewing time up there and the days are sunny. In the south, near Cape Town, however, it's the absolute rainiest time of the year.
While it's not great for a safari, it is the best time of year to see the whale migration in the Southern Cape. Explore the delta as herds head to Chobe and then make their way over to Linyanti.
Namibia
The weather is dry and relatively warm. As the natural sources of water are diminished by the arid season, it is easy to spot animals hanging out together at local water sources. Be sure to plan ample time to explore Etosha National Park.
Zimbabwe
The peak season here is from June to September. During June, the landscape is drying out. You know by now that dry weather means animals partying at the local watering hole! June is also a dream month to visit Victoria Falls (and I'd highly recommend flying over to see the falls while they're at their most powerful of the year).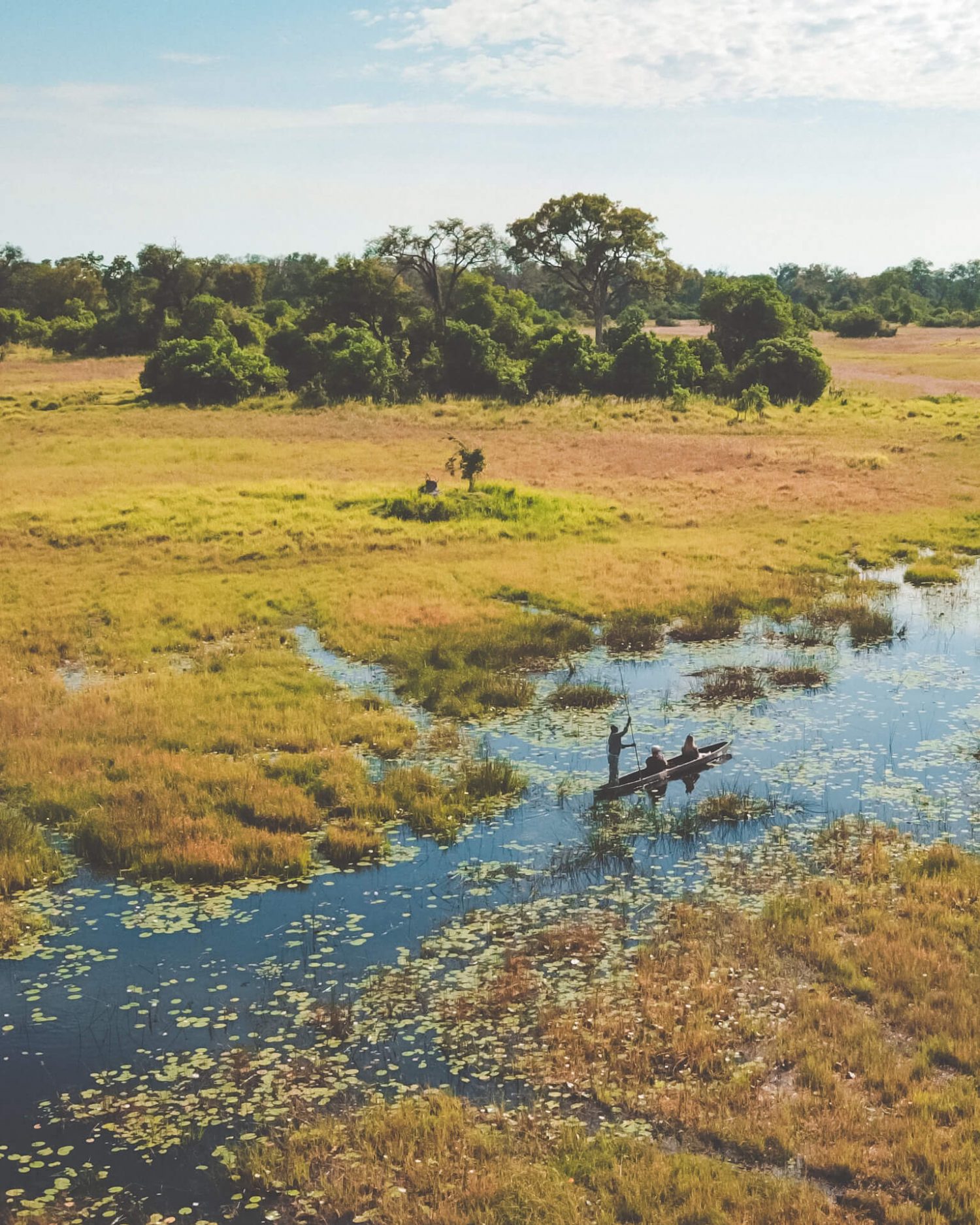 OKAVANGO RIVER CRUISE
July
Dry season is in full swing and you will be spoilt for choice all around the continent. This is peak travel time and easily the best time of year for a safari in the majority of the best spots in Africa.
It's nearly impossible to choose the best place to go in July—but you better hurry!
This is the most popular time of year and things sell out fast. Of course, that means that trips come at a premium so your options for a budget safari are pretty limited.
Tanzania
Serengeti National Park is a massive draw during July. The Great Migration in northern Serengeti will truly blow your mind. Elephants are migrating in Tarangire while spots like Katavi, Selous, and Ruaha offer something a bit more off the beaten path.
South Africa
More of the same from June, the weather in the north of South Africa is getting even drier, and spotting wildlife is getting even easier. This is a great month to visit Kruger and Sabi Sands. Meanwhile, the Western Cape is still rained out but with perfect whale spotting conditions.
Botswana
July is definitely one of the best times of year to visit Botswana. Famous areas like Okavango, Moremi, Chobe, and Linyanti are flawless. The Delta is gloriously flooded and animal spotting is as likely as ever. Just note that animals have mostly left the Pans and Kalahari area.
Kenya
The Great Migration is running its way through Maasai Mara during July and August. We are talking wildebeest and zebra galore! It is an amazing time but definitely busy. Take your time and do some research while picking a camp so you don't end up anywhere too crowded when safari madness sweeps the world.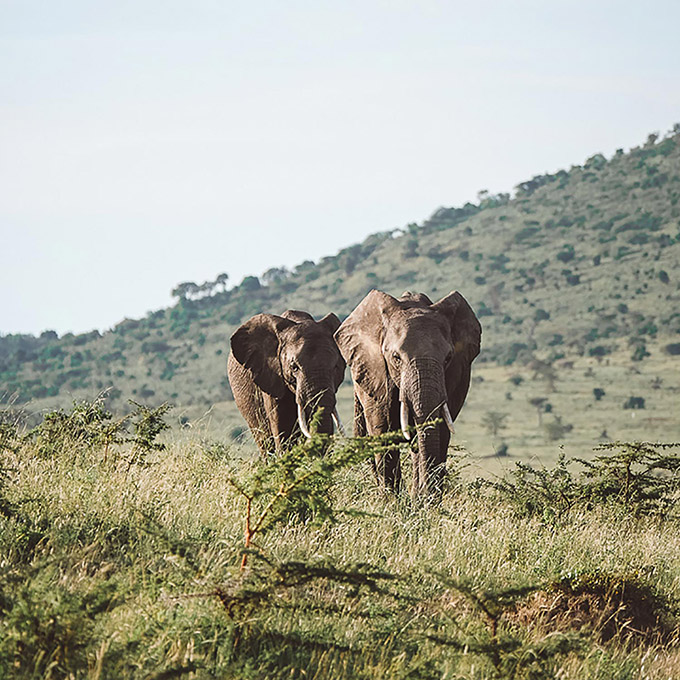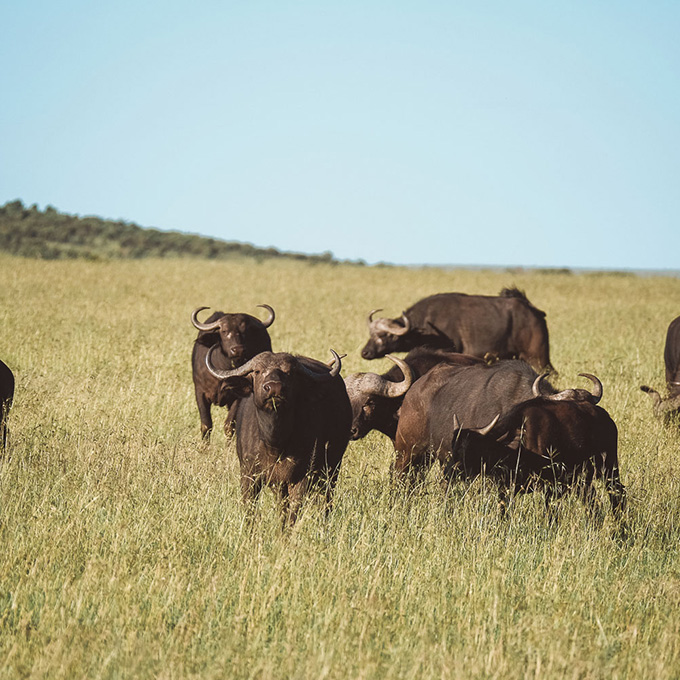 Kenya
Ultimate Guide
August
Another unbeatable time of year for an African safari! The weather is still dry for a bit longer and ideal across the continent in many spots.
Kenya
You haven't missed the Great Migration yet so get to Maasai Mara to see a draw-dropping movement of wildebeests and zebras. Be sure to spend at least part of your safari at the river where you can see these guys zigzagging between crocodiles as they make their way across the river.
Tanzania
You can also check out dramatic river crossing in Tanzania, especially in Lamai and Kogatende. Iconic spots like the Serengeti National Park are at their best as the elephant migration takes over the country (around in Tarangire). While tourism is at its peak, you can still check to find tranquil spots around Selous, Ruaha, and Katavi.
Botswana
If you want to see majestic elephants, look no further.
The Chobe and Linyanti area has more of these massive cuties than anywhere else on the continent. The Okavango Delta is still flooded as well and looks incredible at this time of year. Just note that the Pans and the Kalahari are largely empty at this time of year as the local wildlife vacations abroad.
Zimbabwe
Also in its peak season, Zimbabwe is at the top of its game for safaris. Adventure lovers will want to make sure to hop over to Victoria Falls after the game spotting for more heart-stopping fun. The water is a bit lower at this time of year and it's white water rafting season.
Namibia
For more unforgettable animal sightings, get to Etosha then make your way out to the Skeleton Coast to soak in the otherworldly beauty. Just LOOK at my latest pics and you won't be able to wait another minute to see this epic country.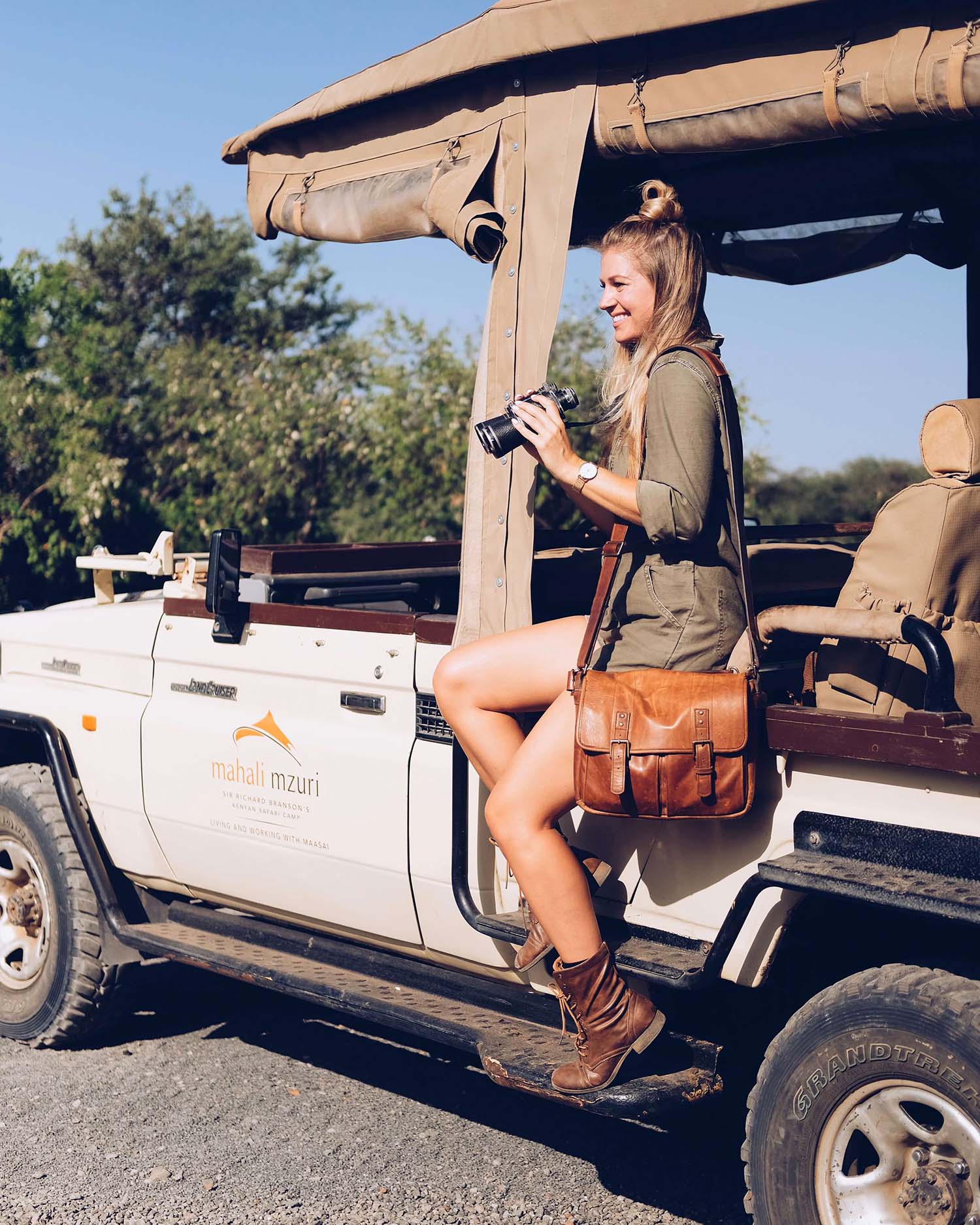 Kenya
September
Go big or go home in September! During the heart of the dry season, you are going to see the biggest of big game animals at top spots around the continent.
Tanzania
During the Great Migration, Tanzania is at its peak with constant river crossings and elephants thundering through. Of course, the Serengeti National Park is an essential destination. For river crossings, the northern part of the park around Lamai and Kogatende is the place to be. To get up close and personal with the majestic elephants of Tanzania, be sure to plan time for Tarangire National Park.
Botswana
September is the best time to visit Botswana. Famous spots like Okavango, Moremi, Chobe, and the Linyanti are truly at their very best. Chobe and Linyanti is the elephant capital of Africa for the time. Meanwhile, the Okavango Delta is flooded and sparkling with beauty. While the whole country is beautiful, steer clear of the Pans and Kalahari areas, which many of the animals have left behind for the season.
Zimbabwe
Dry season is upon Zimbabwe and the conditions in the country couldn't be better. After most of the tourists have gone home, all of the animals are gathering at their watering holes, and the country is ripe for exploration.
Namibia
Get to Etosha peaks for unbeatable game viewing then make your way over to the Skeleton Coast for some of the most gorgeous scenery in all of Africa.
Mozambique
Tourists are clearing out as summer comes to an end (but the weather is still gorgeous!) in Mozambique. If you are looking to squeeze in a beach break during your African safari, look no further than this coastal retreat.
Kenya
Of course, it's all about the Great Migration in Maasai Mara. This is one of the best times to visit Kenya. When you want to get away from the tourist hotspots, check out the quieter regions of the north. Game viewing is equally impressive up there but you'll be a bit more off the beaten path.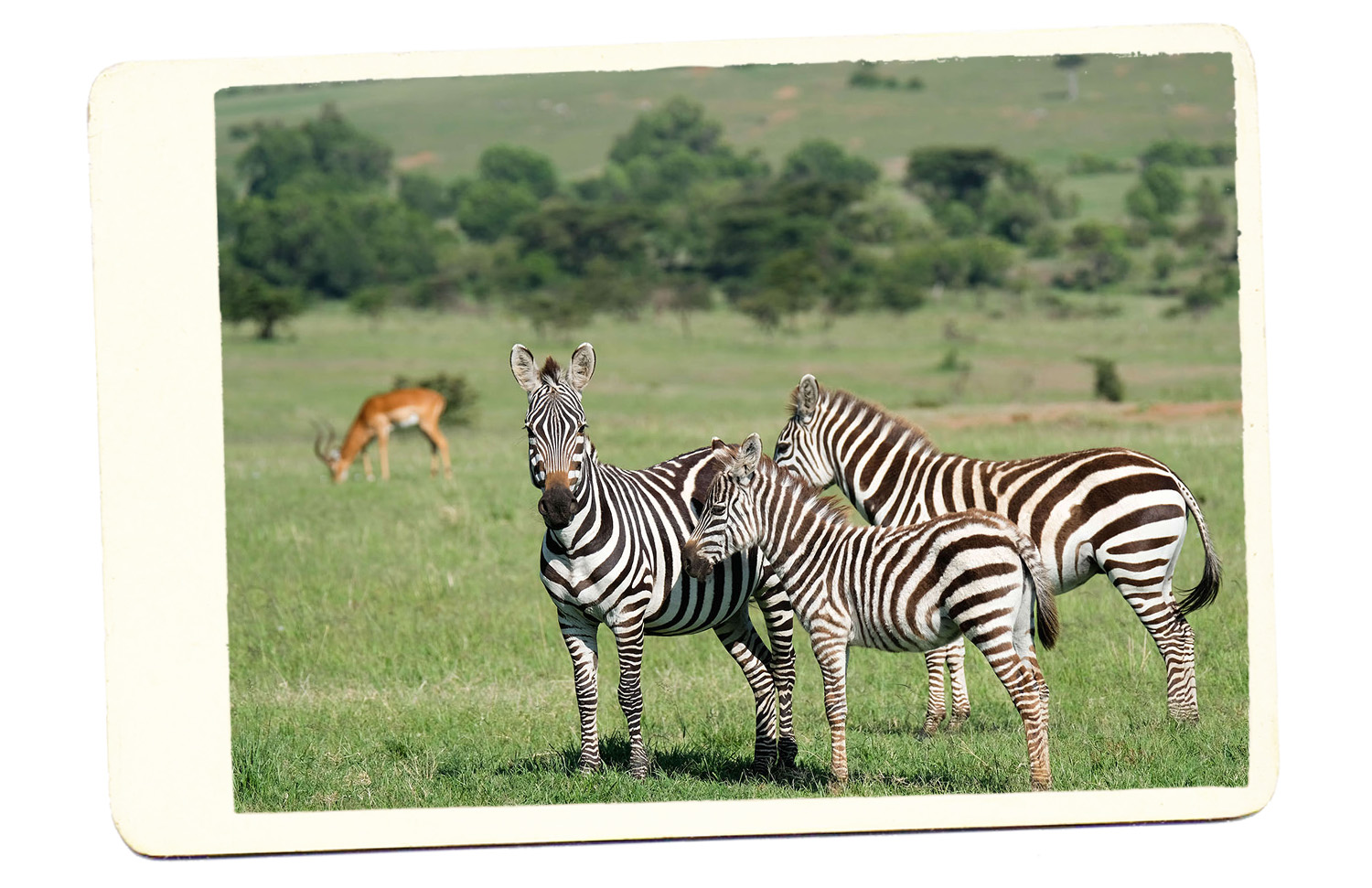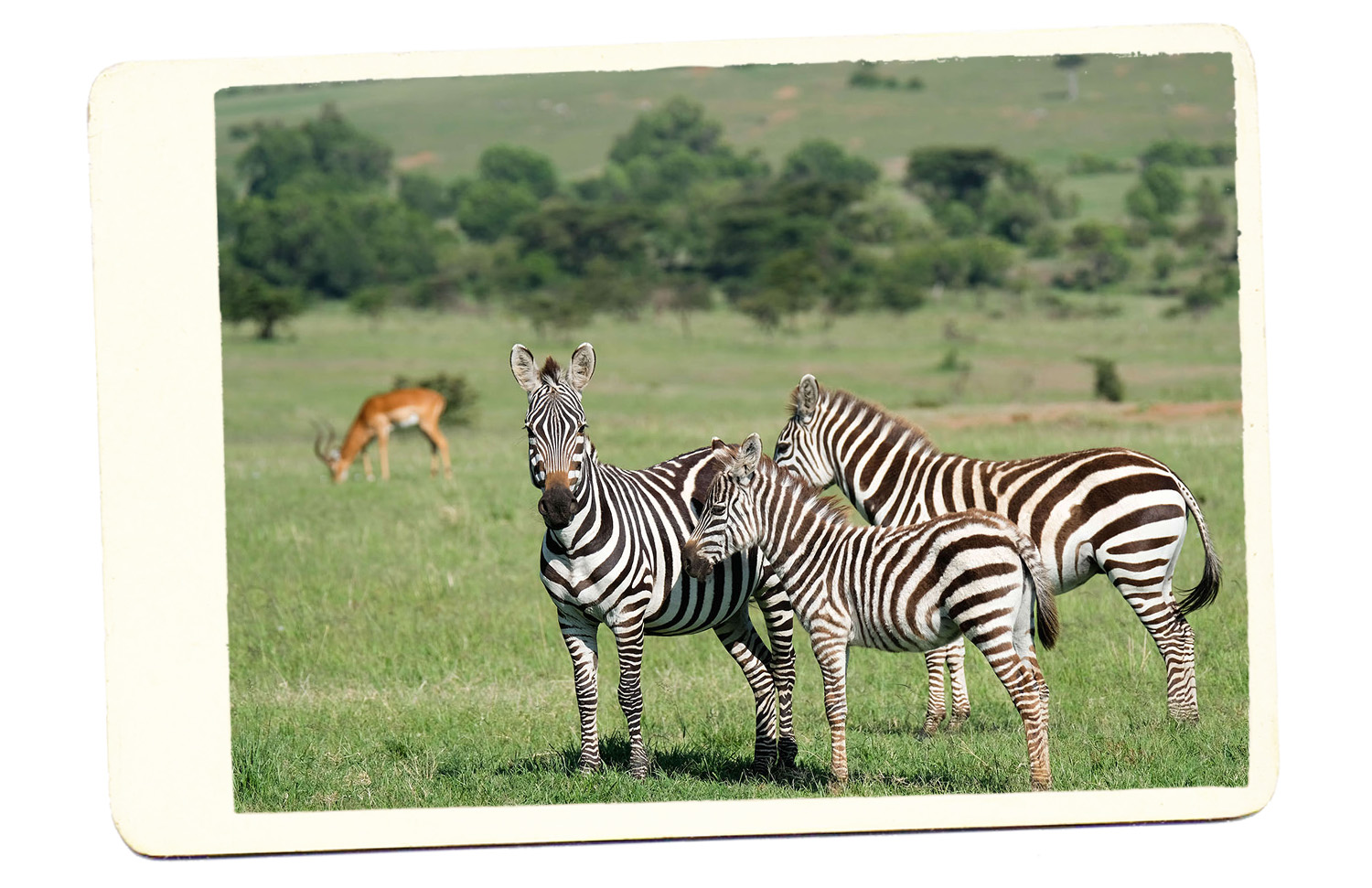 October
The dry season is coming to an end in October but you can still find prime conditions across the country before the rain really starts to roll in.
Zimbabwe
The bush is still quite dry around Zimbabwe so animals are chilling around the most popular water sources. While the weather is still quite hot, it's bearable.
Kenya
Prices are lower than usual while the game is still active and visible. If you are looking for a budget safari option that will knock your hiking boots off, this one's for you.
Tanzania
Still, in its peak season, it is warm but not crazy hot in Tanzania. To escape the heat of places like Zimbabwe, wildlife is coming to the permanent watering hole they know and love in Tanzania.
Be sure to plan time for Ruaha and Katavi where the tourists have cleared out and big game have taken their place. In the north, the Tarangire area is filled with elephants while the Serengeti is seeing many river crossings.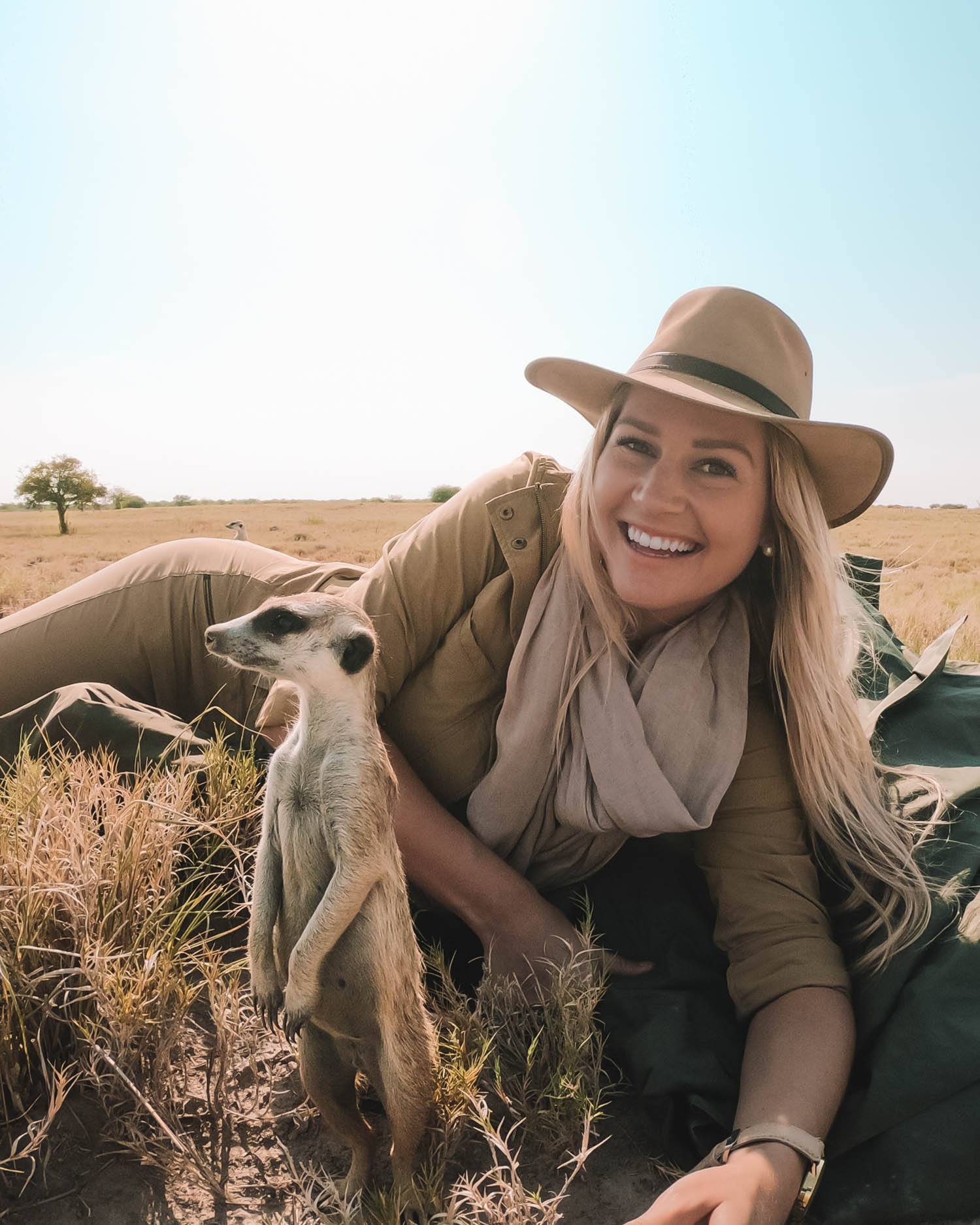 MEERKAT SAFARI IN BOTSWANA
November
The southern side of Africa is into the rainy season. Humidity and heat (don't forget it's summer down here!) make it pretty uncomfortable in a lot of places. There is a minor East African migration for serious safari-goers in Liuwa Plain National Park but, otherwise, many of the popular spots are a washout.
Tanzania
If you stick to the northern part, you will see migrating herds making their way across the country despite the weather.
Botswana
While it is not your traditional African safari fare, the skies above Botswana are alive with action. Birds are migrating through the Okavango Delta while dramatic storms sweep in for stunning photo ops.
Although the weather is hot, it is at least a dry heat with the exception of passing storms. Since it's not peak season, you can grab a major deal on when camps are offering up to 40 percent off their peak rates.


December
Want to decorate the yuletide bush and ring in the new year under the stars? East Africa is the best place to be for a winter break in Africa. Across the regions of Kenya, Tanzania, and Uganda, the weather is dry and the animals are active.
Kenya
The rainy season in Kenya is coming to an end in the middle of December. The scenery is lush and emerald but that makes it a bit tougher to spot game. It's still worth it though! The Maasai Mara, Laikipia, and Lewa areas are drop-dead gorgeous at the end of the year.
Tanzania
The Serengeti and Ngorongoro area beautiful at this time of year but across the country rainfall will be making it a bit harder to spot game. Stick to the Northern Circuit to see the locals celebrating Christmas in their own way.

Overall
So, my fellow explorers, that is all you need to create your perfect safari. I know there are a TON of options. Every month offers something a bit different.
The bottom line is: just go! Africa, as a whole, is certainly one of the most underrated travel destinations on the planet. My best advice is to simply find a place that intrigues you and go for it.
For me, the most dynamic and interesting countries in Africa for a safari are Botswana, Namibia, Mozambique, Tanzania, Zimbabwe, and, of course, my adopted home of South Africa.
Note, while there are other places I could have included on this list, I mainly stuck to the ones with my opinion of "best experiences."
But I'd love to hear your opinions and what places you would suggest during certain times of the year below!