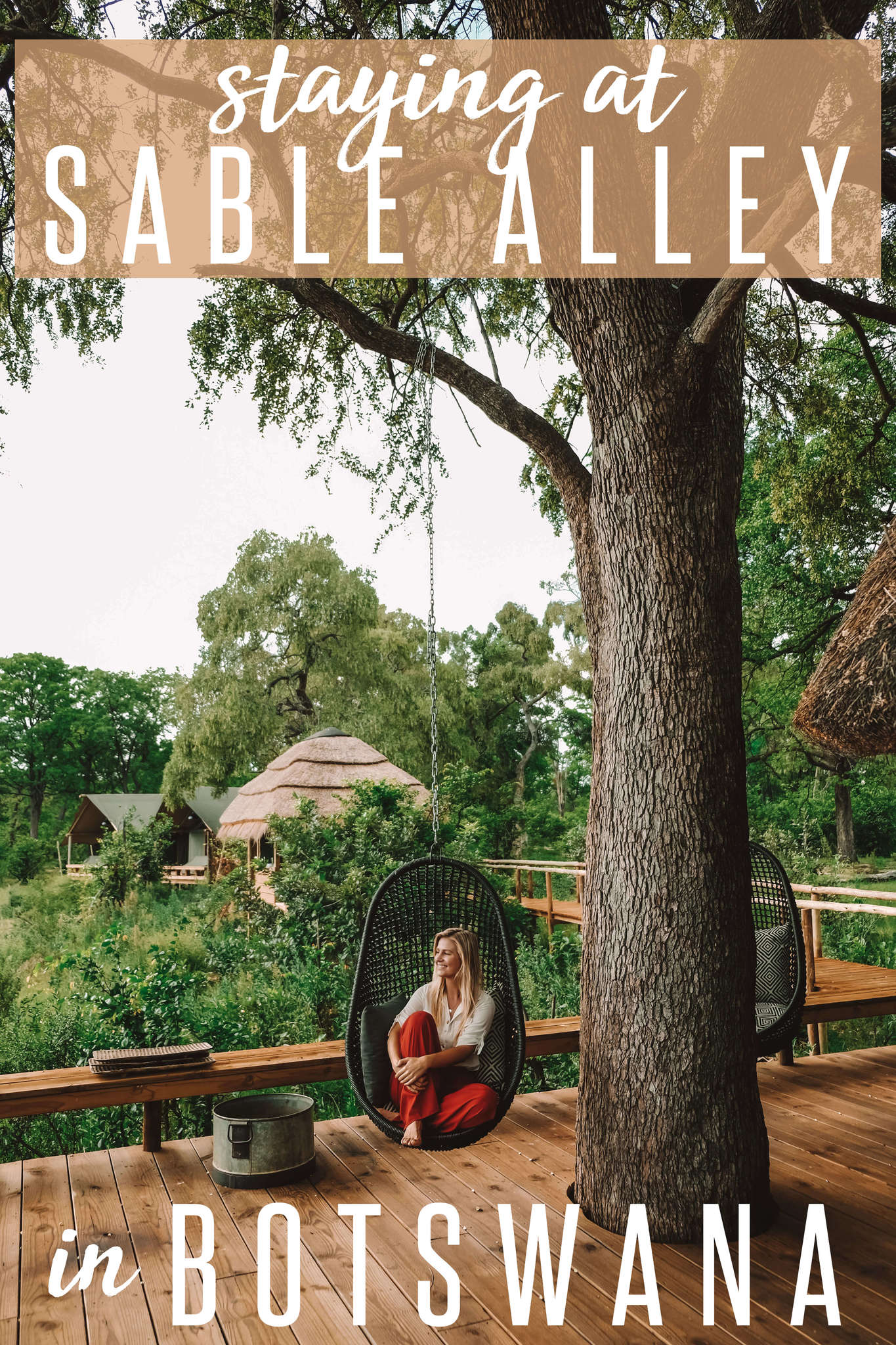 Want to experience an entire safari from your tent? Surrounded by wildlife and some of the world's most scenic landscapes, Sable Alley is one of the most magical lodges in Botswana.
Located in the heart of Khwai Private Reserve, Sable Alley is nestled in one of the most diverse habitats in Botswana. From this luxe camp, you'll see monkeys scurrying past and hippos bathing beside you — it's an absolute dream!
Keen for an all-natural getaway? Here's what you should know about staying at Sable Alley in Botswana.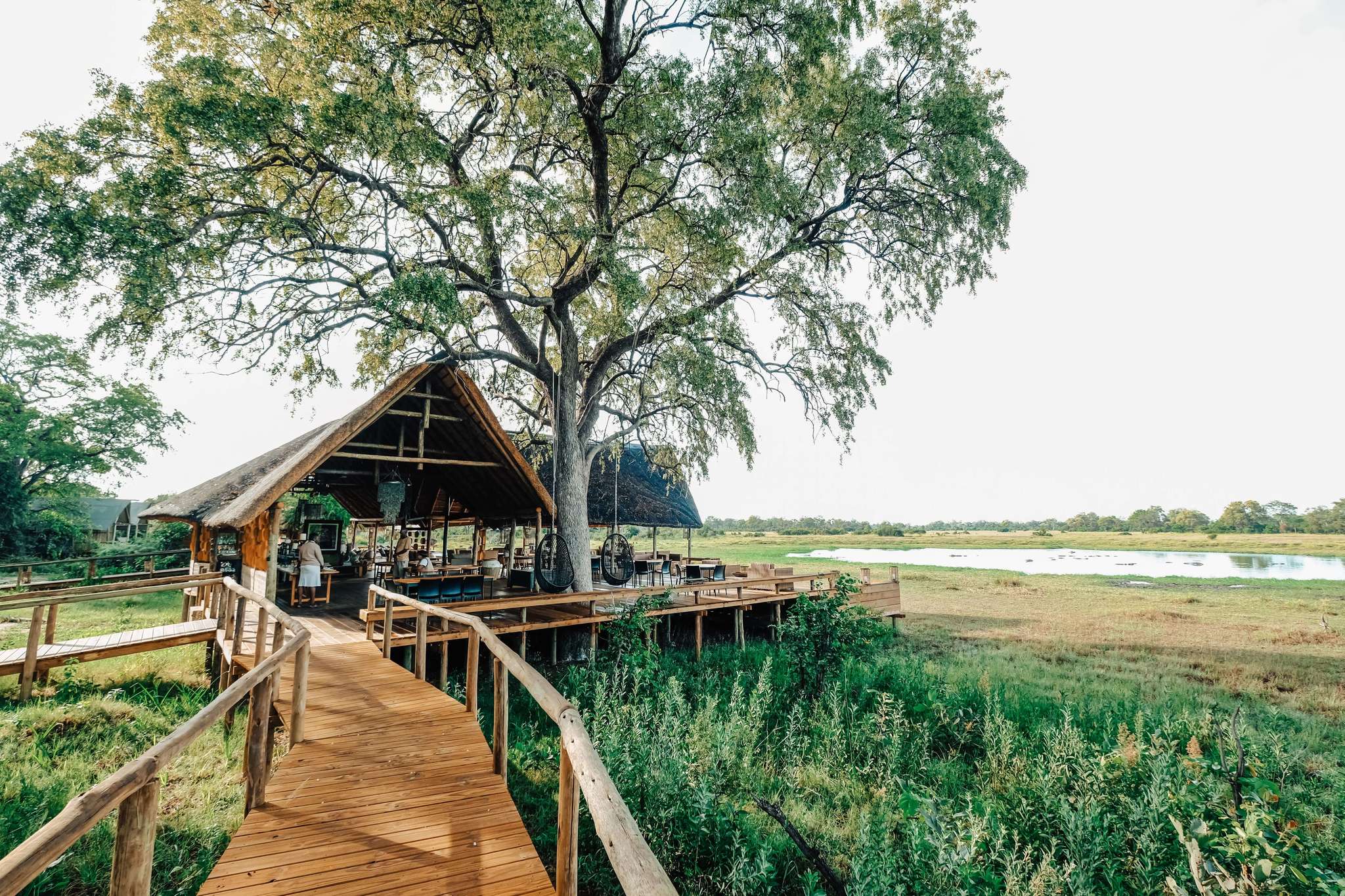 How to Get to Sable Alley
The best way to get over to the Khwai Private Reserve is from Maun. Located in northern Botswana, Maun is the tourism capital of the country, and it's located about 600 kilometers (370 miles) southwest of Victoria Falls (which I'd highly recommend checking out!).
From Maun, you can take a 40-minute bush flight to Sable Alley.

What to Do at Sable Alley
Skybeds
We missed out on this because it was raining during our visit, but the skybeds looked absolutely divine! These three-story raised platforms were made for spending the night under the stars deep in the Khwai Private Reserve. If you are there during the dry season, don't miss out on this.
Game Drive
Outside of Sable Alley, you will be able to see four of the big five: lions, leopards, elephants and Cape buffalos (no rhinoceros)! During our visit, there was a three-week-old leopard, so you might just see a baby leopard learning the wildlife ropes. There is also a "hide room" where you can literally climb underground near a waterhole to watch wildlife up-close and personal!
There are only seven guests allowed per vehicle and just three vehicles out at any sighting, so these drives never feel cramped.
Okavango River Cruise
We had an amazing mokoro (a type of canoe) trip with a local guide. Gliding through the beautiful scenery and lush plants of the Okavango Delta made for a relaxing afternoon out.
Chill in the Lodge
The open-plan lounge and dining space were seemingly made just for relaxing with a book and admiring the incredible scenery outside. Be sure to check out the hippo pool when there — it's just 100 feet from the deck, and it's filled with hippos all year round.
There's also a plunge pool and sun deck, so you'll find plenty of spaces to soak in the warm African air. And, don't miss your chance to visit the famous "loo with a view" in the main lodge!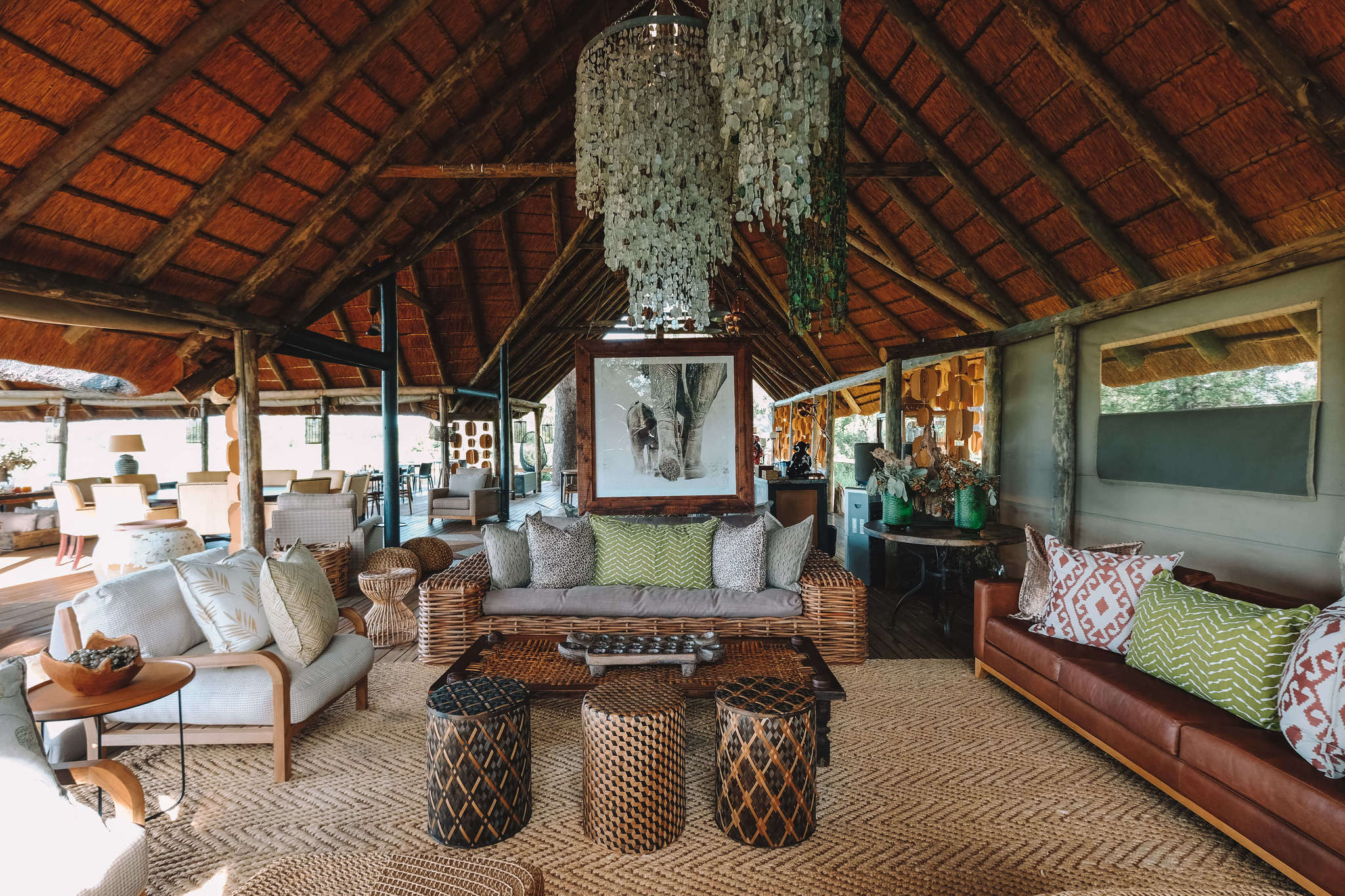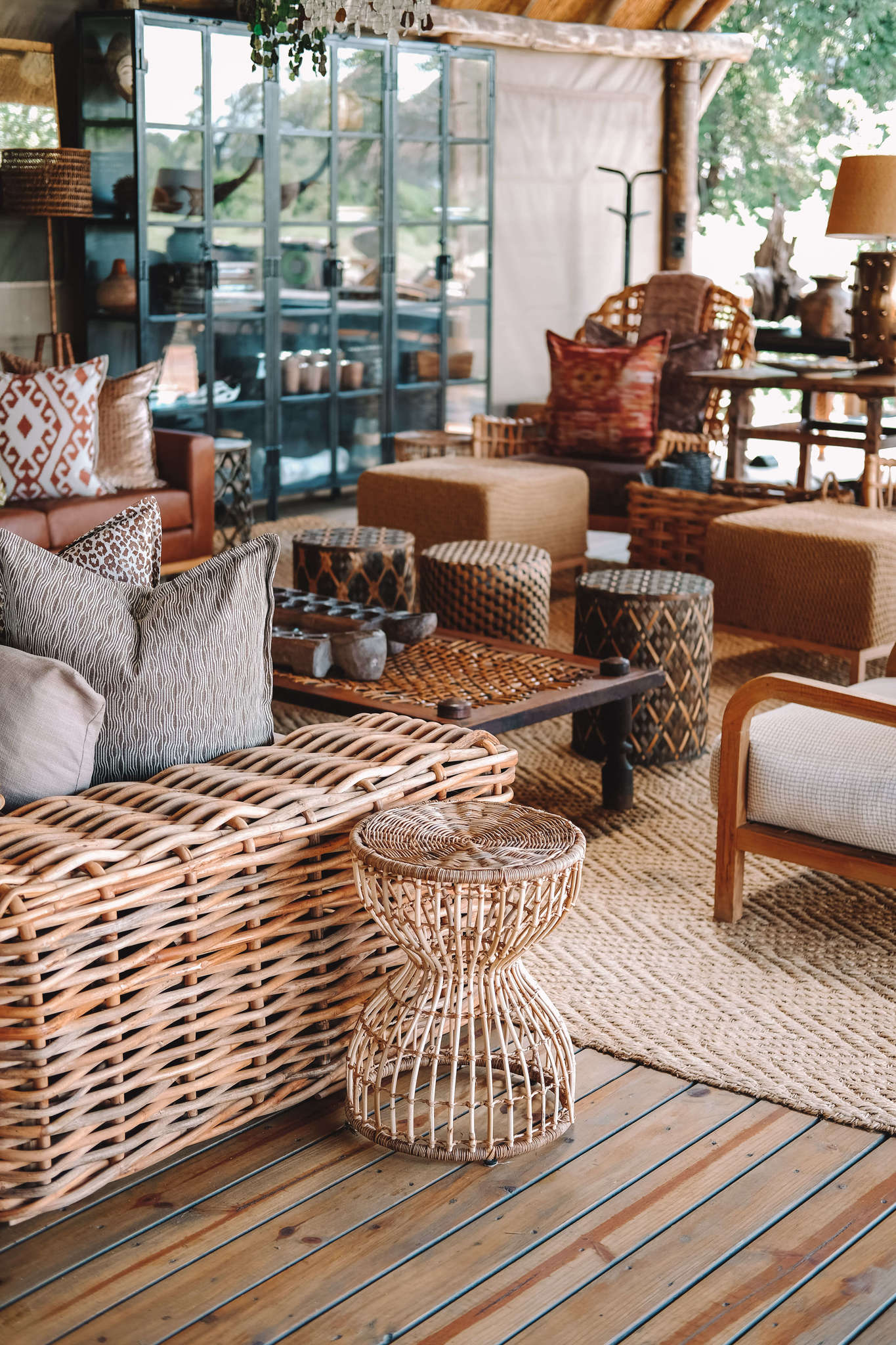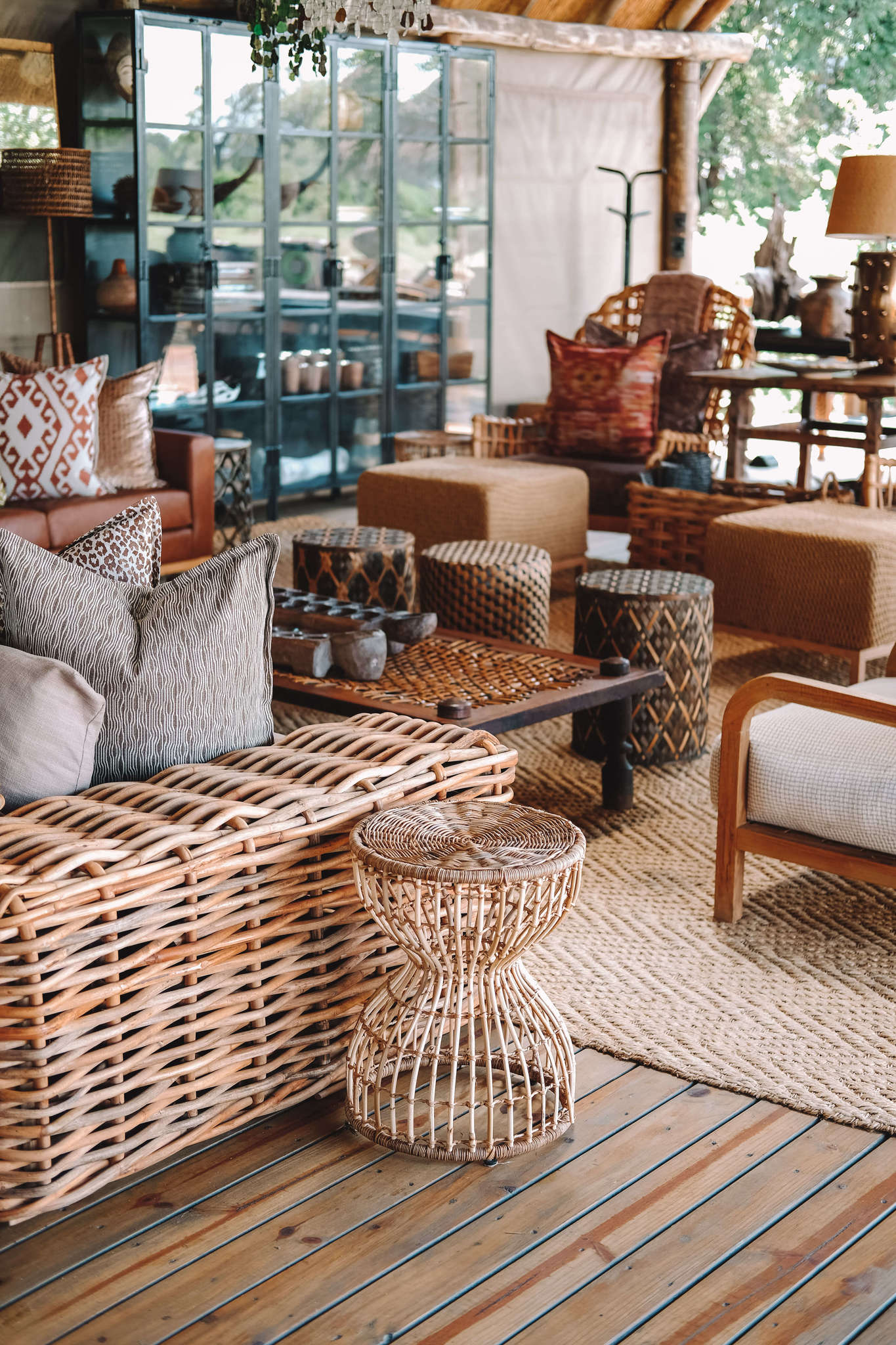 The Property
Playing an integral role in local conservation initiatives, Sable Alley was created in partnership with the Botswana Predator Conservation Trust and Round River Conservation Studies. They donate a portion of all of their profits to eco-efforts that serve to keep Africa beautiful.
Sable Alley just opened in May 2017, and they've already become incredibly popular. With just twelve tents, they have a very high occupancy rate, so book in advance if you want to experience the Khwai Private Reserve.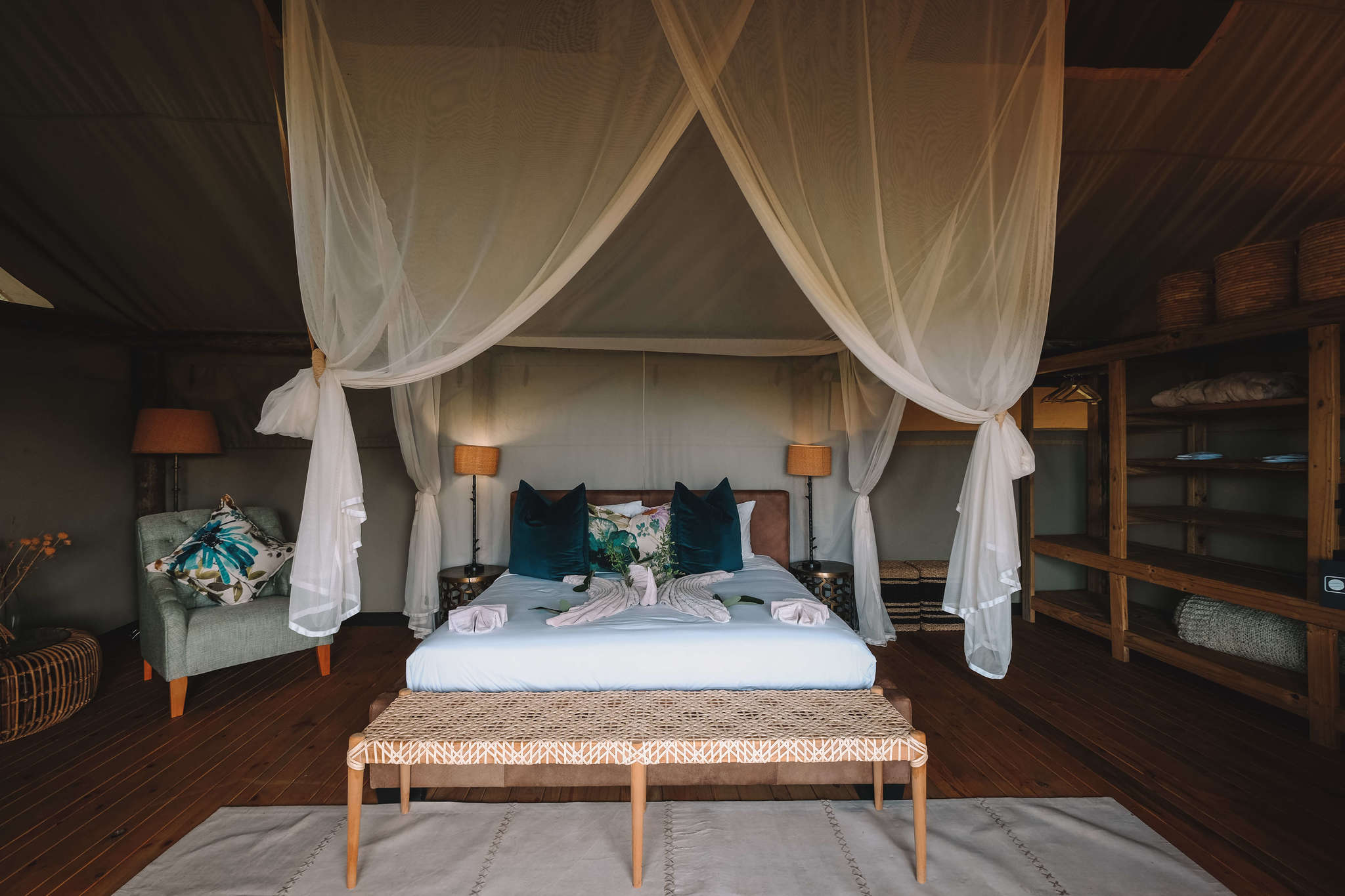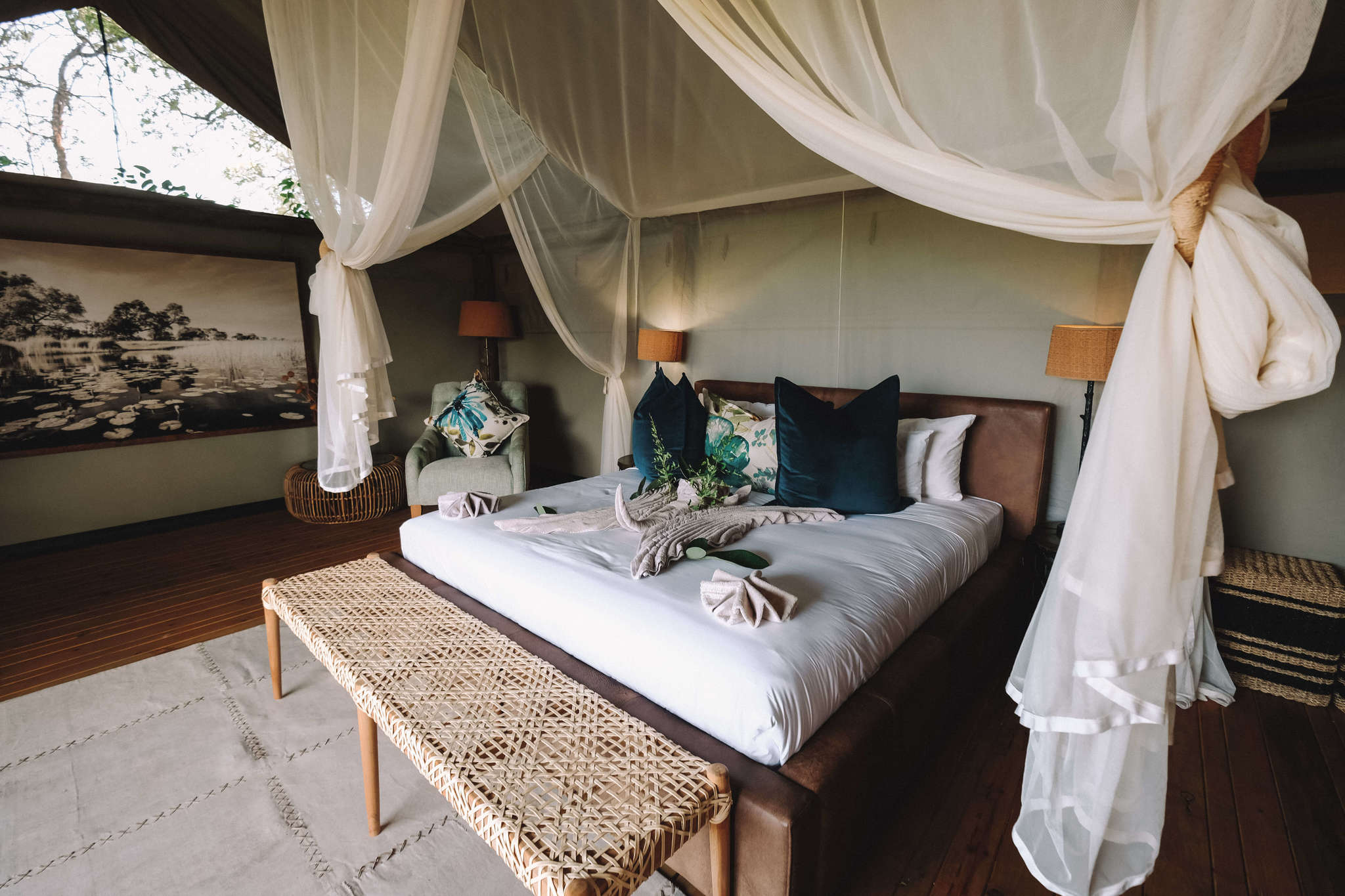 Luxury Tents
The camp features twelve en-suite solar-powered tents. Each one has a private veranda overlooking the lagoon, plains and the Moremi Game Reserve.
I absolutely loved the Afro-chic style of this place. The attention to detail is clear at every turn, and it was by far the most luxurious experience of my Botswana trip.
From the outdoor showers of your tent, you can actually see the wildlife. And, it goes without saying, the outdoor bathtub in the Honeymoon Tent is a page straight out of Pinterest!

Food + Drink
All of the food and drinks are included in your stay at Sable Alley. They have a fresh selection of local dishes for breakfast, lunch and dinner, plus a daily afternoon tea.
As far as the bar, we were definitely impressed by the variety. There was a variety of regional wines and spirits. Since it's an open bar, we could just help ourselves.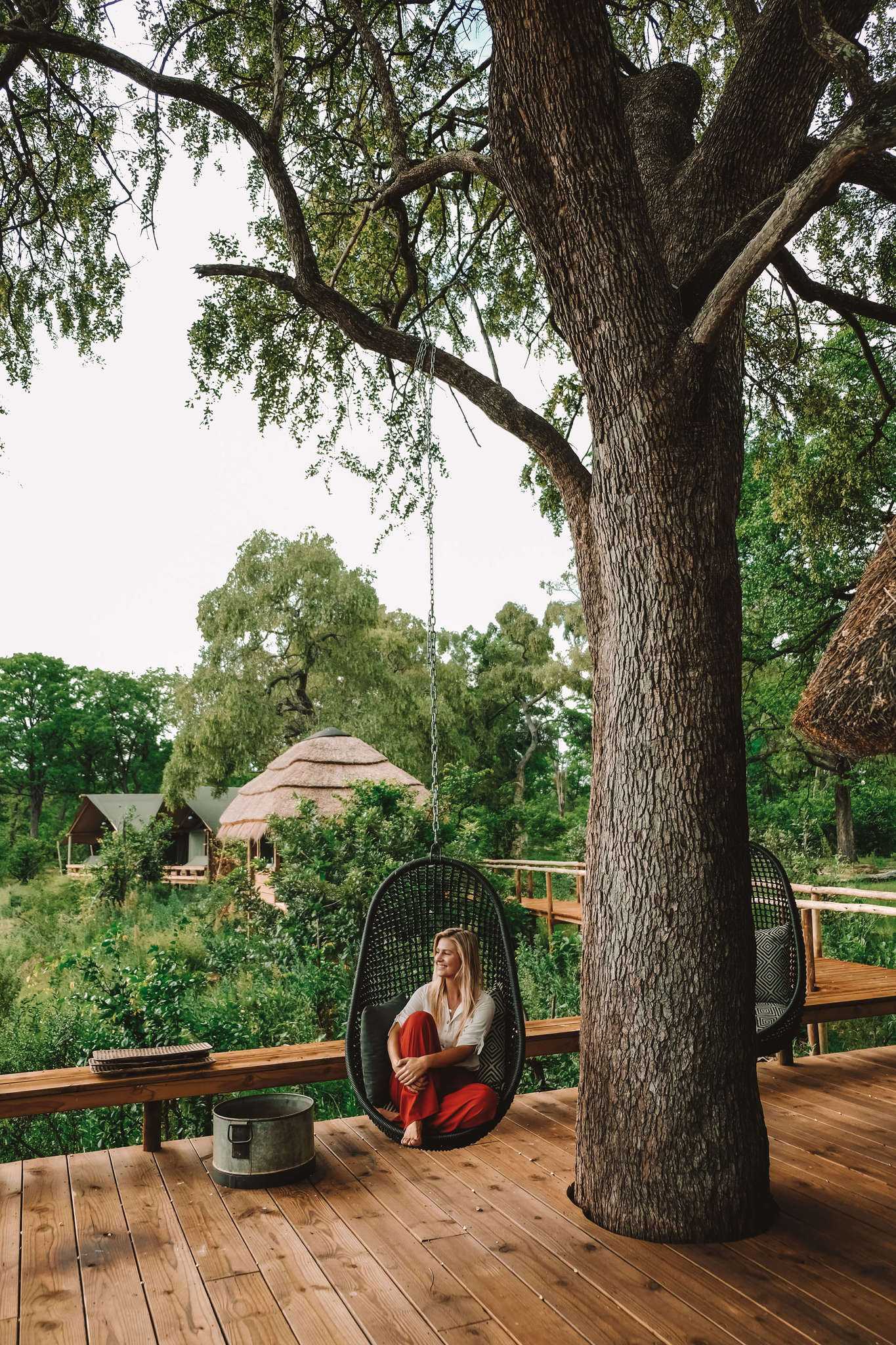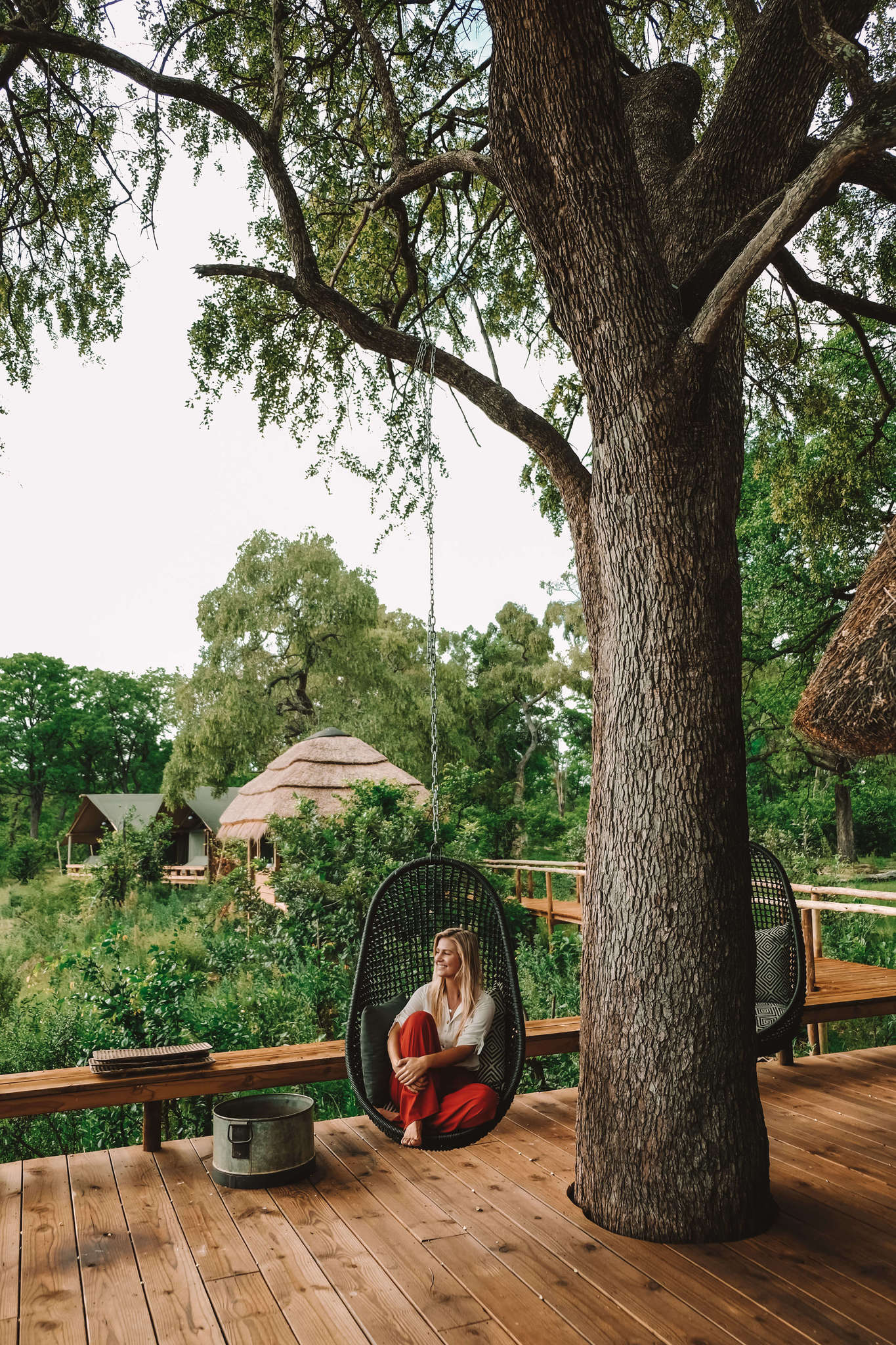 My Experience at Sable Alley
The staff was wonderful throughout our stay. Our guide, KG, was very knowledgeable and personable. We also got to connect with Angel and Hazel, the managers on duty, who were both incredibly friendly.
We came during the rainy season, which runs from November until March. There are some definite advantages to traveling during the off-season (fewer guests, lower prices, etc.); however, rain showers are a certainty. You can find out more about the best time to visit Botswana here.
Bottom line: Sable Alley is a great value for your money and one of the best options for getting into the Botswana bush.

Don't miss my Botswana travel video!


More Information
Hotel: Sable Alley
Location: Okavango Delta, Botswana
Accommodation: Glamping, Luxury, Safari
Price Range: $$$

Thanks to Meno a Kwena for hosting me during my stay. As always, thoughts and opinions expressed here are entirely my own.