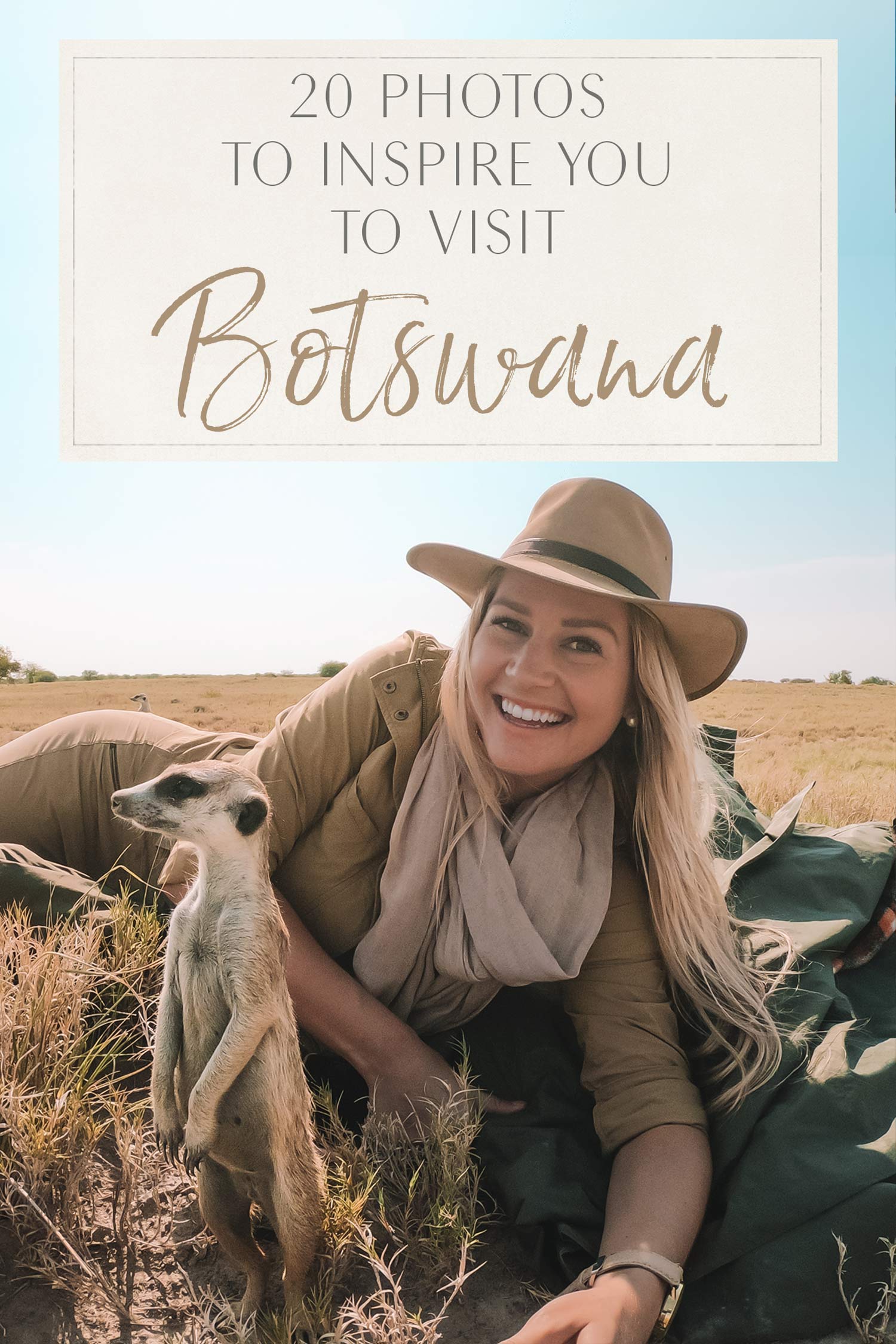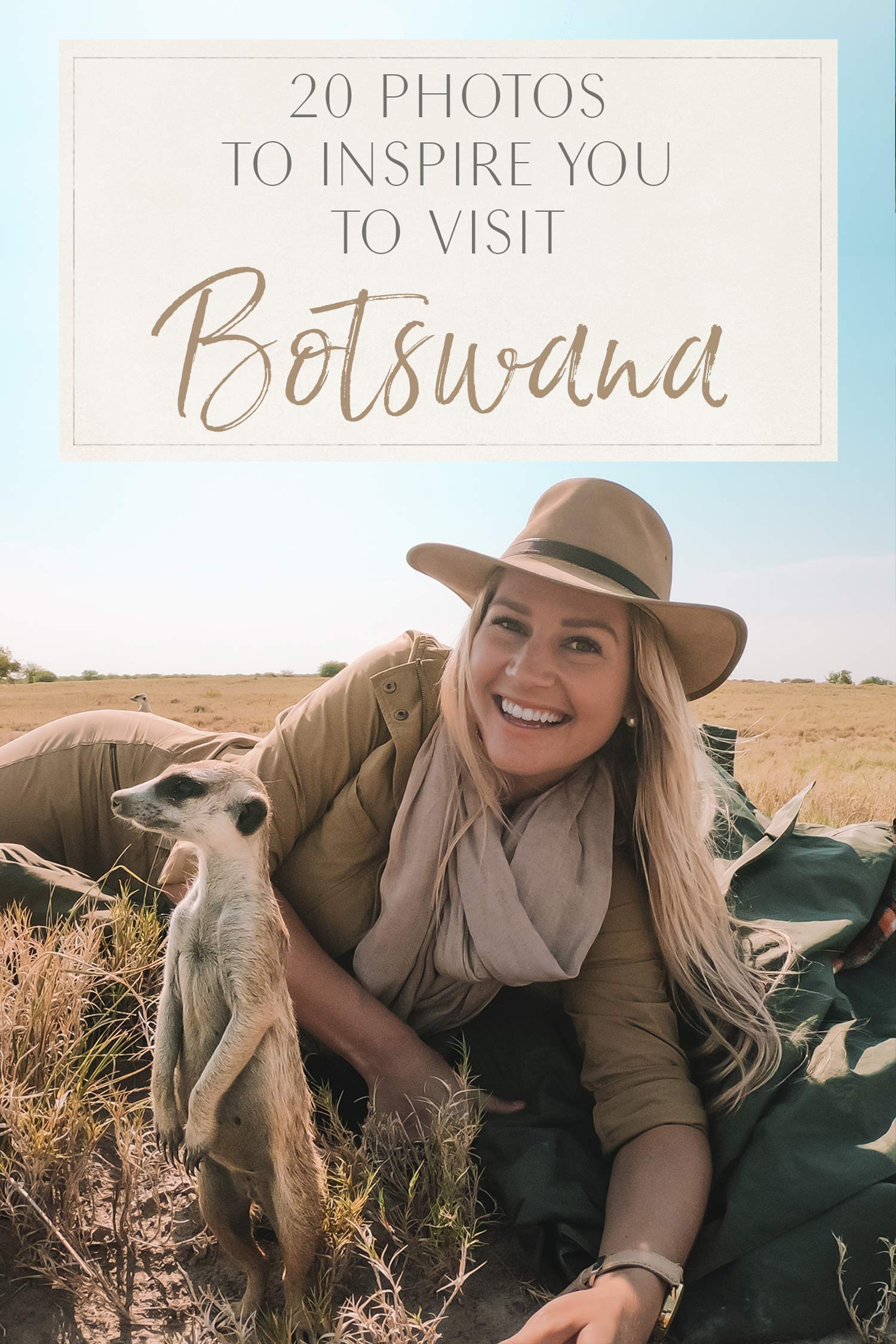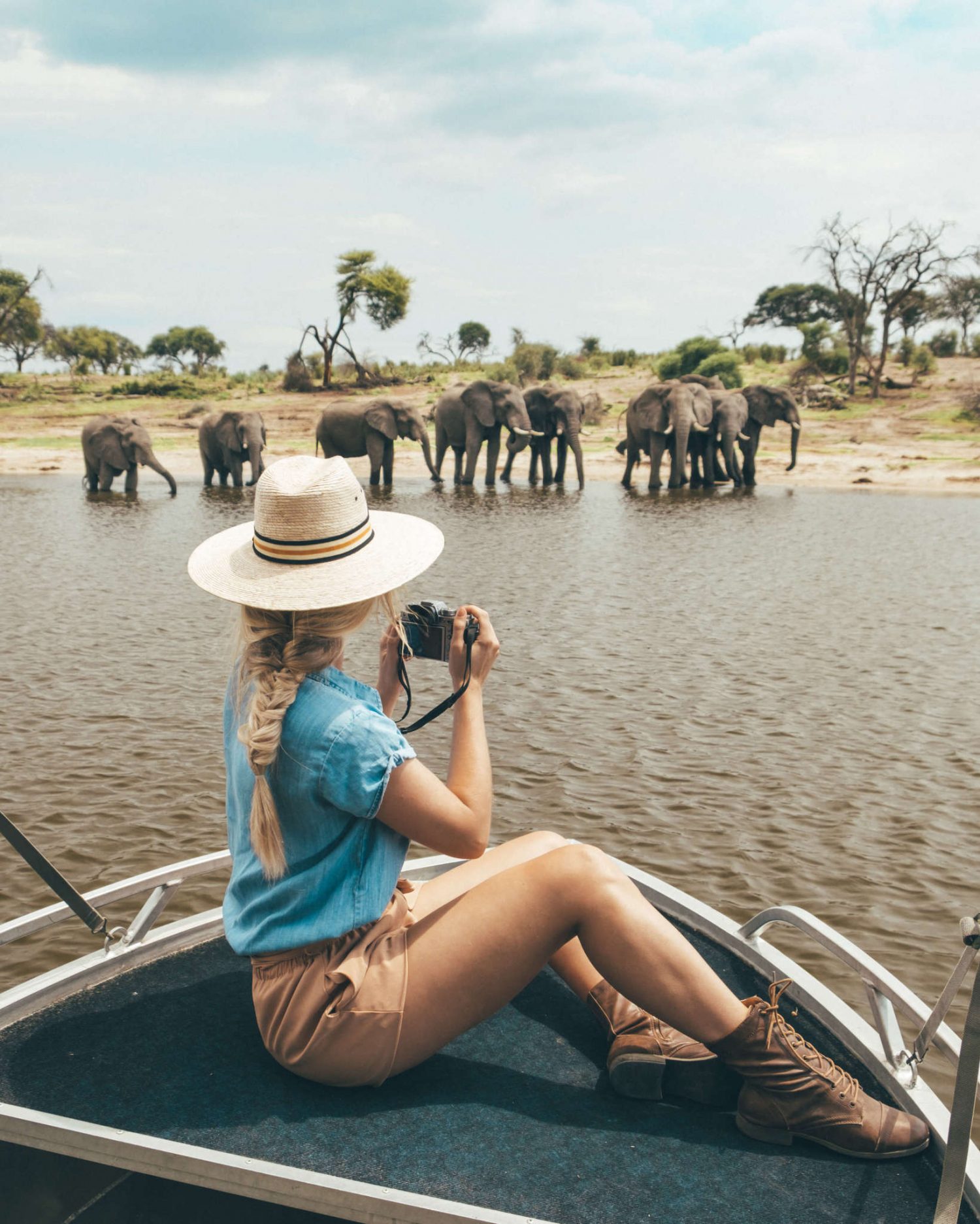 River Cruise at Meno a Kwena
Makgadikgadi Pans National Park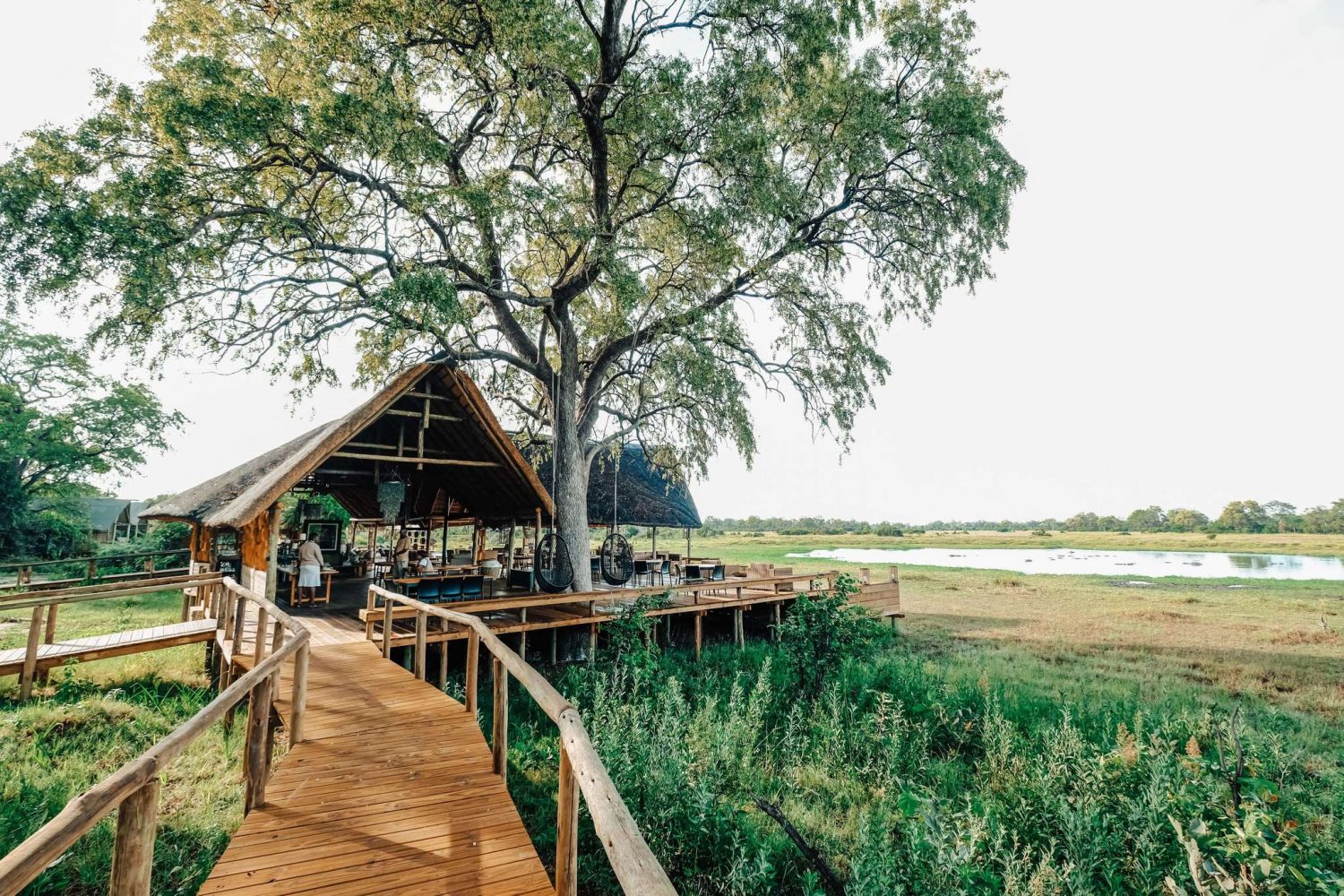 Sable Alley Lodge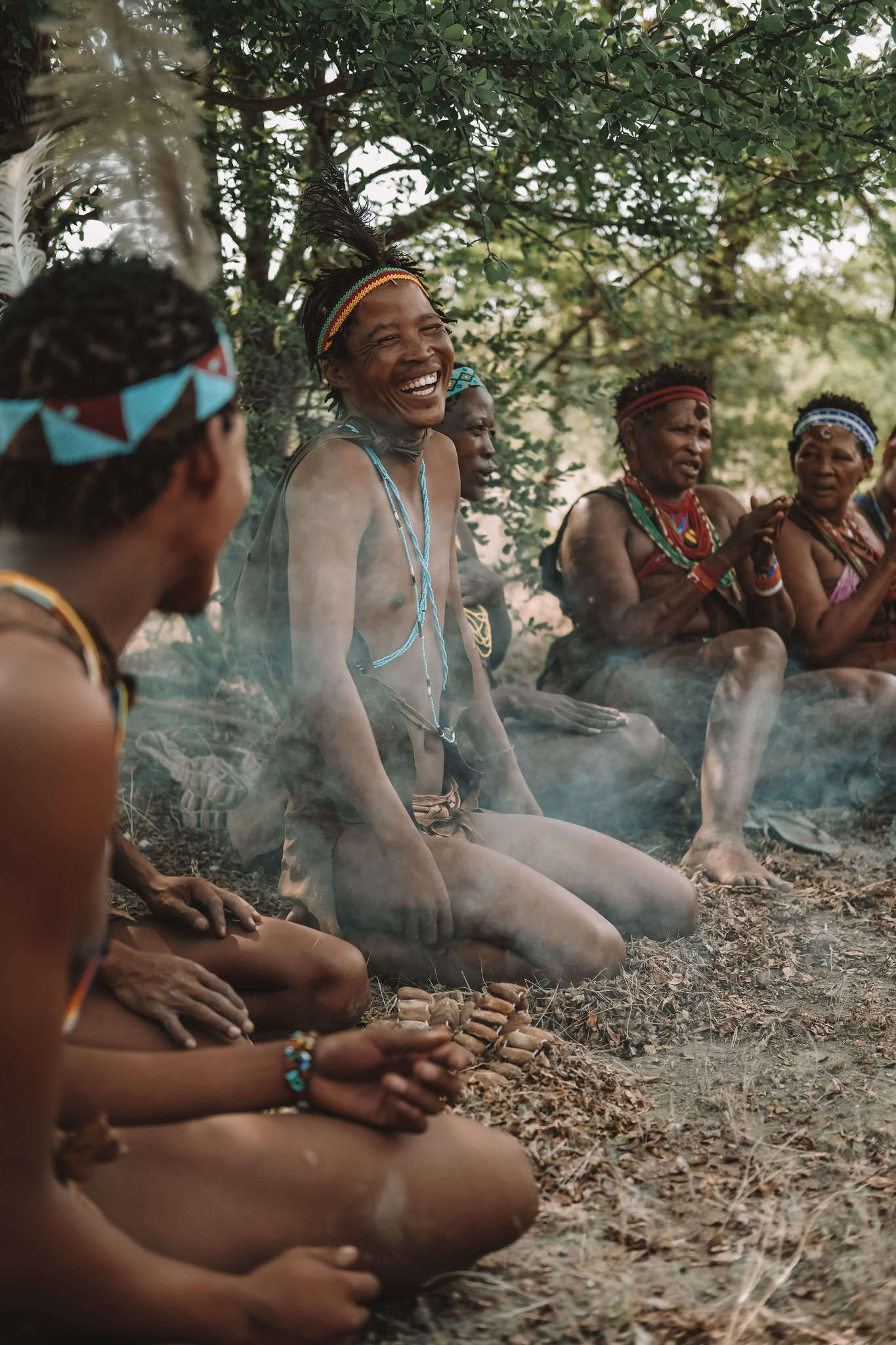 Khoi San Bushwalk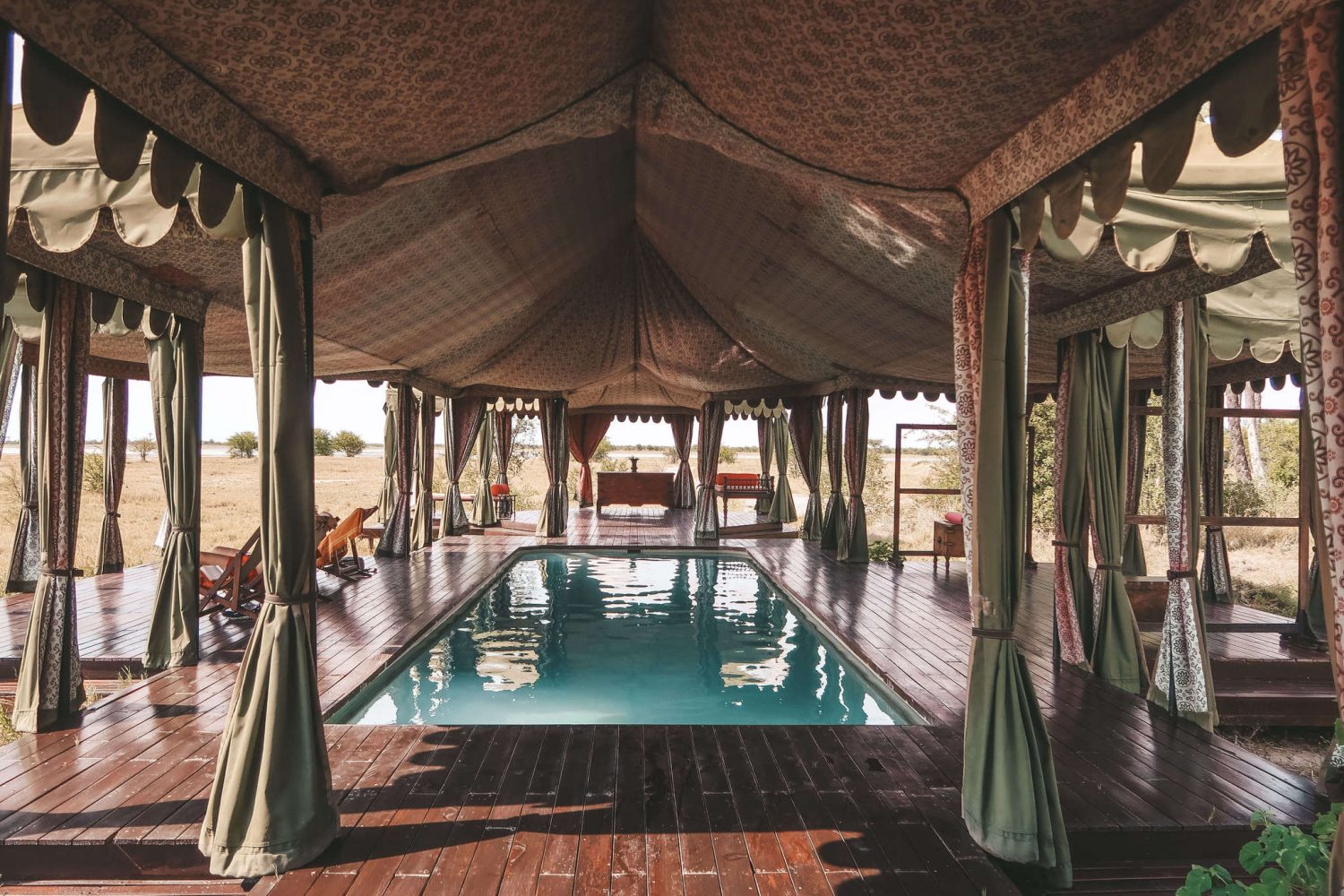 Jack's Camp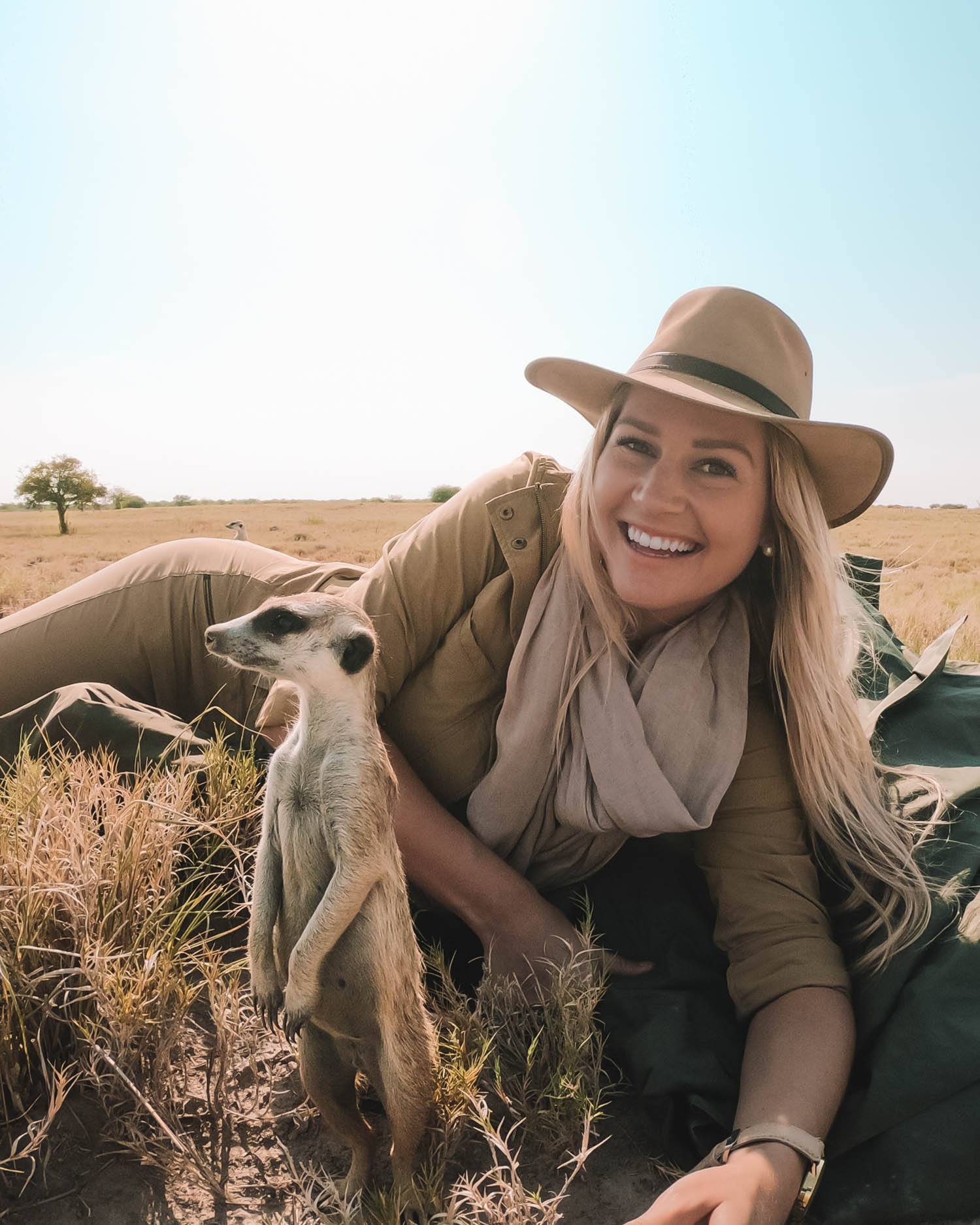 Makgadikgadi Pans National Park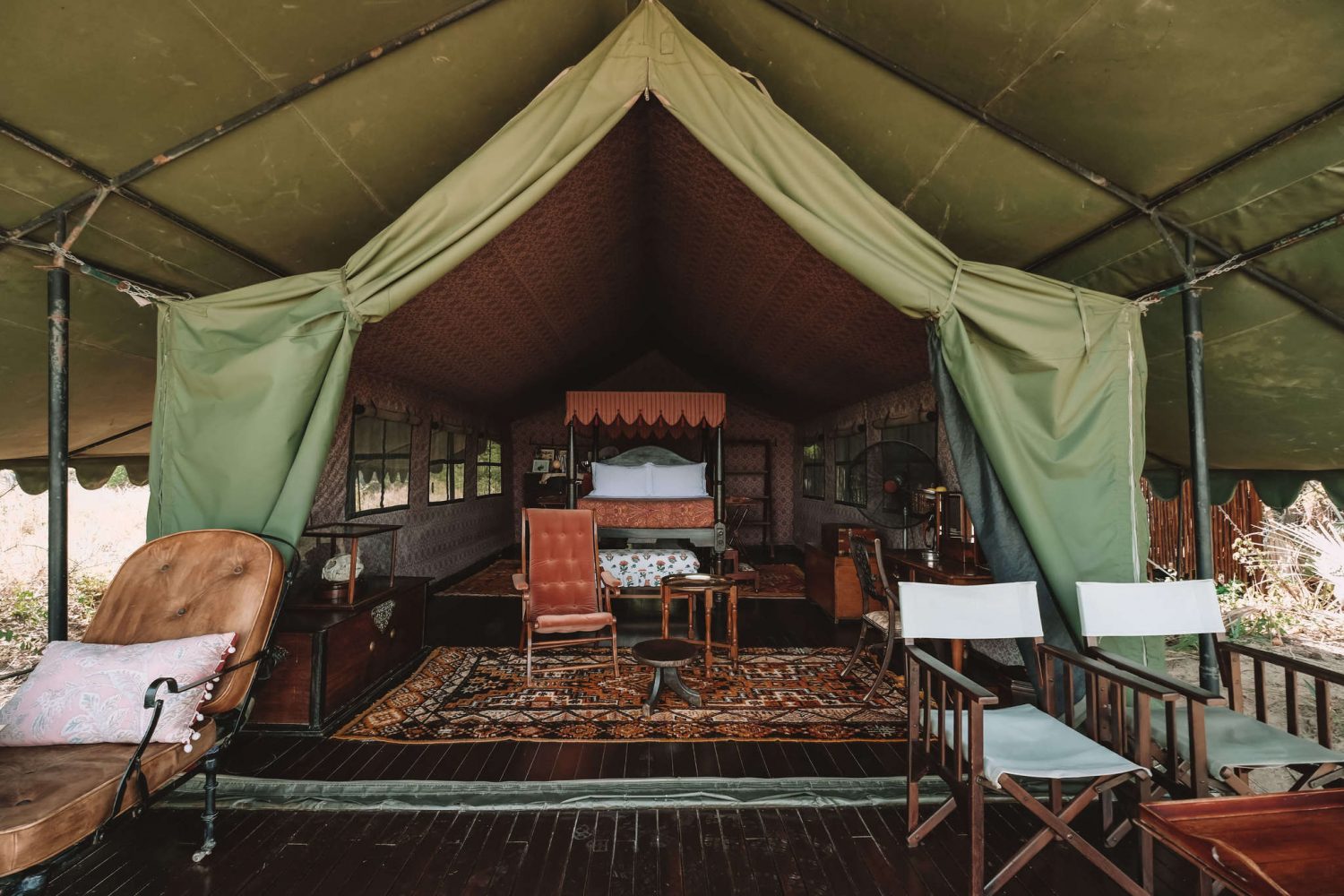 Jack's Camp
Sable Alley Lodge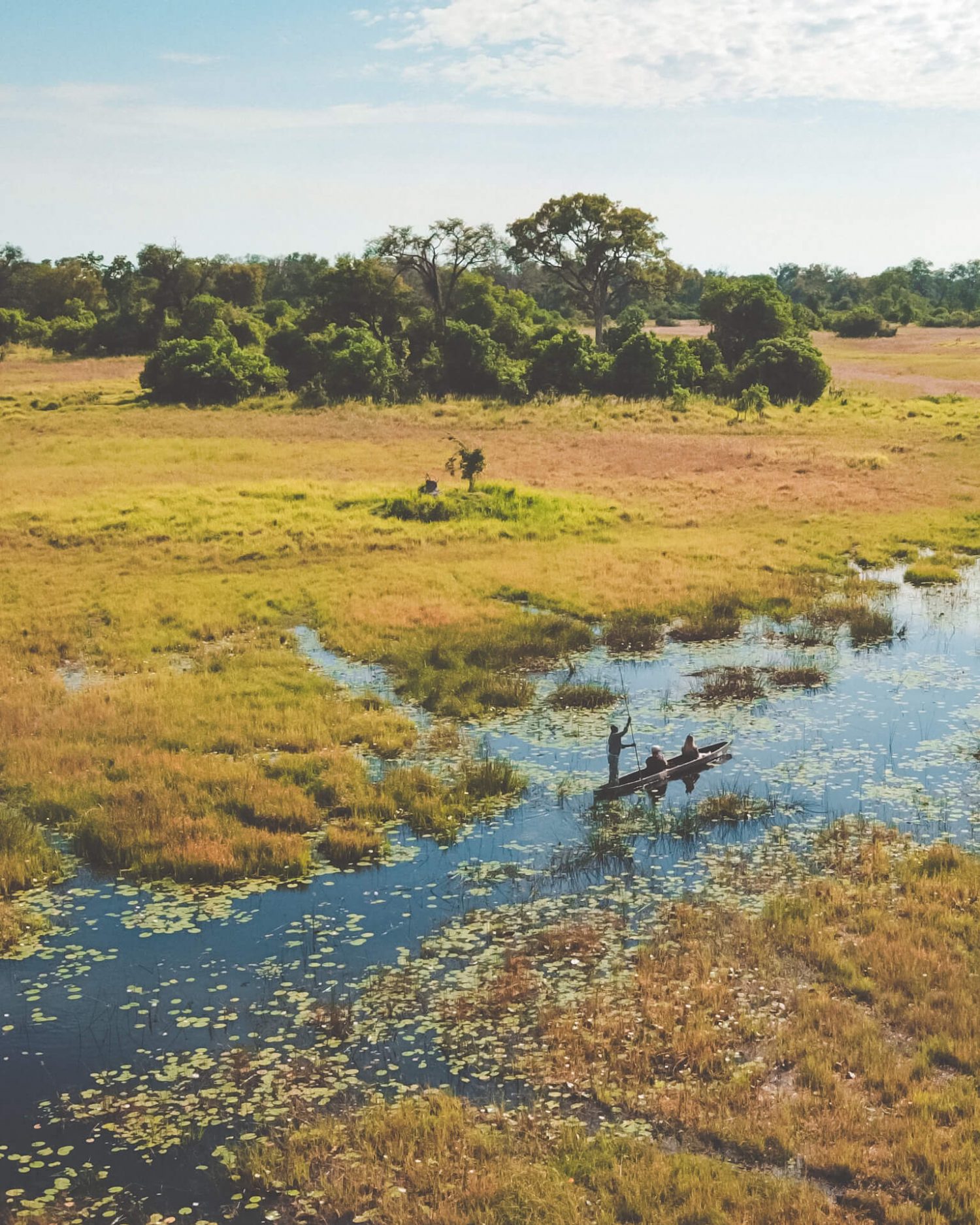 Okavango River Cruise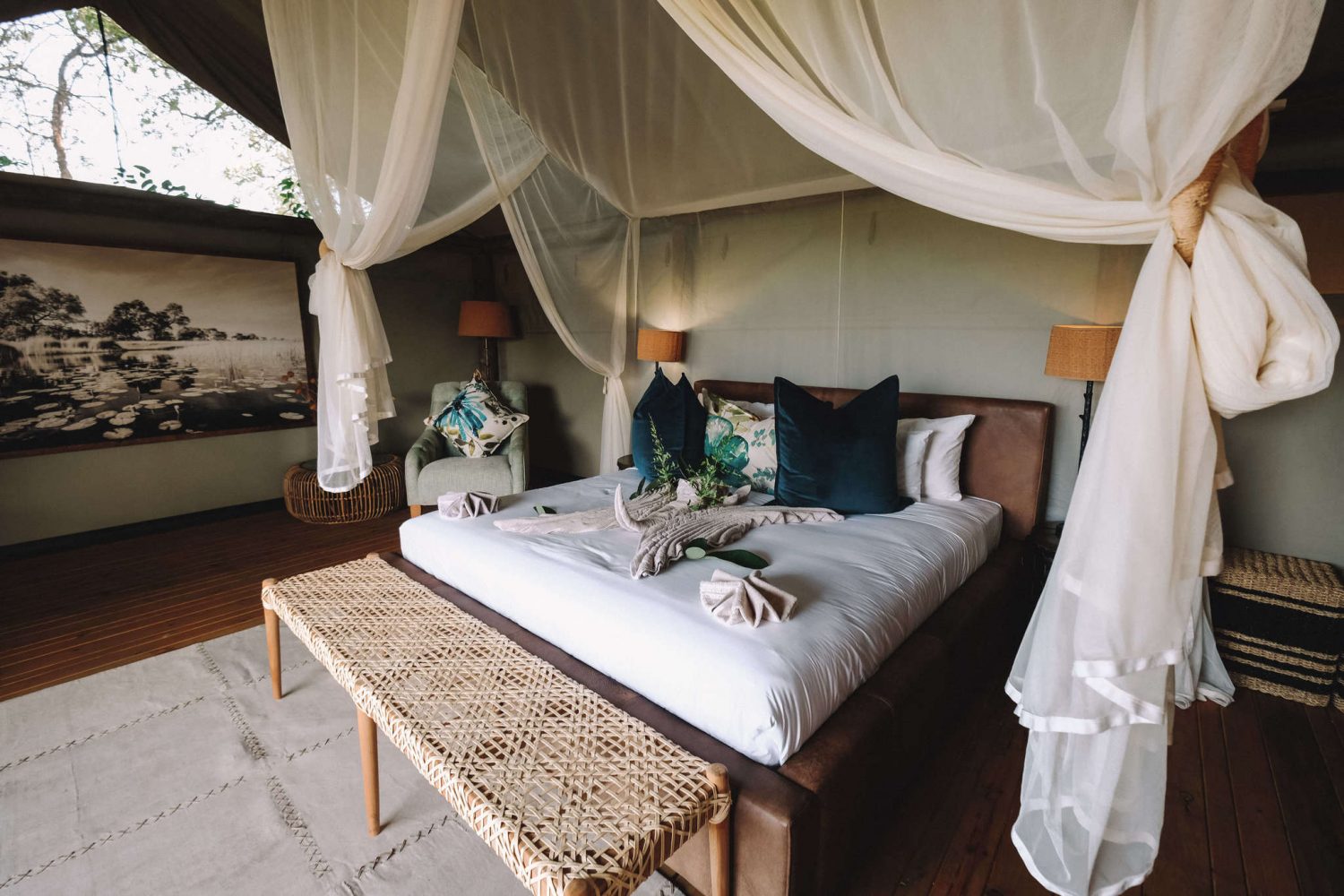 Sable Alley Lodge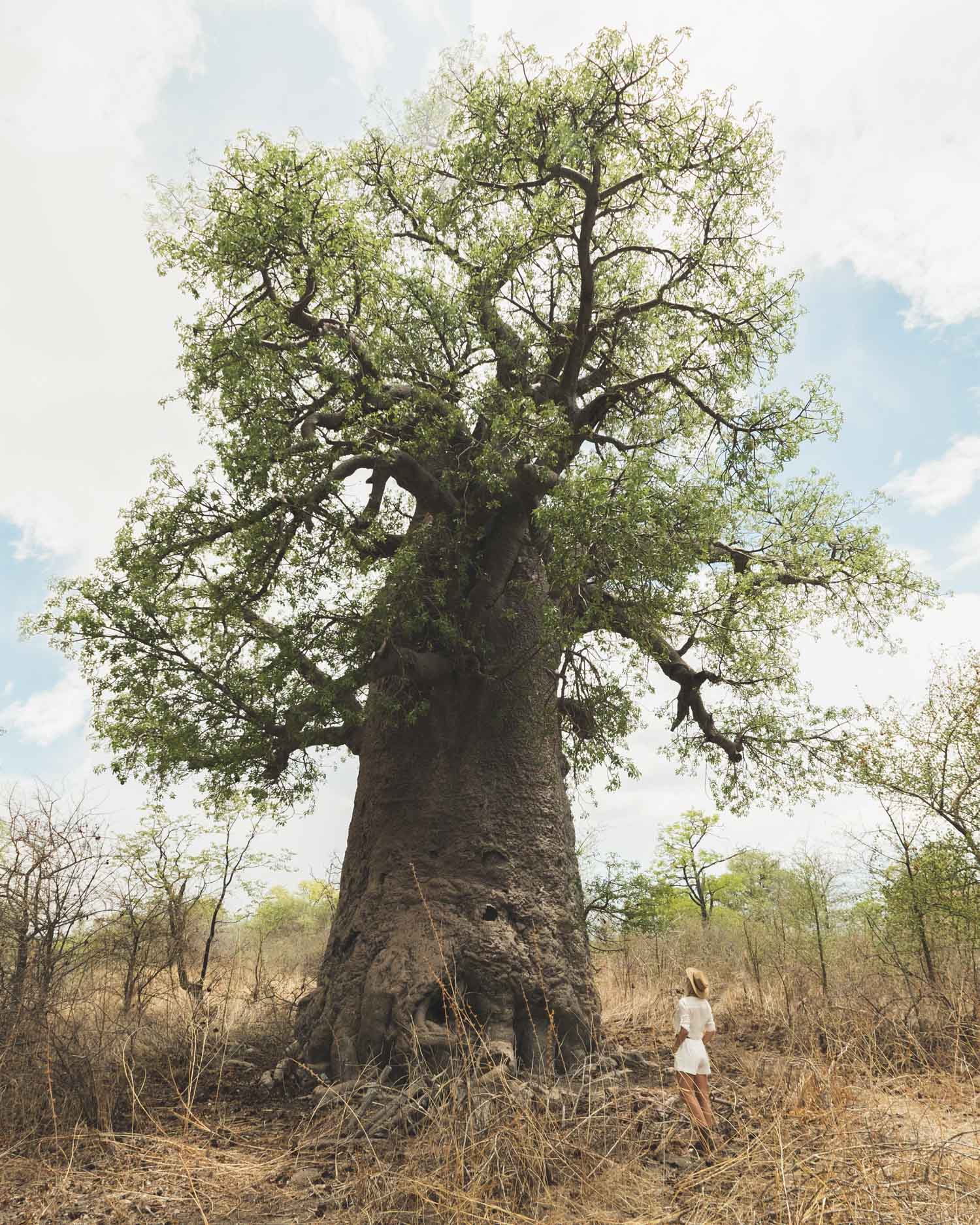 Planet Baobab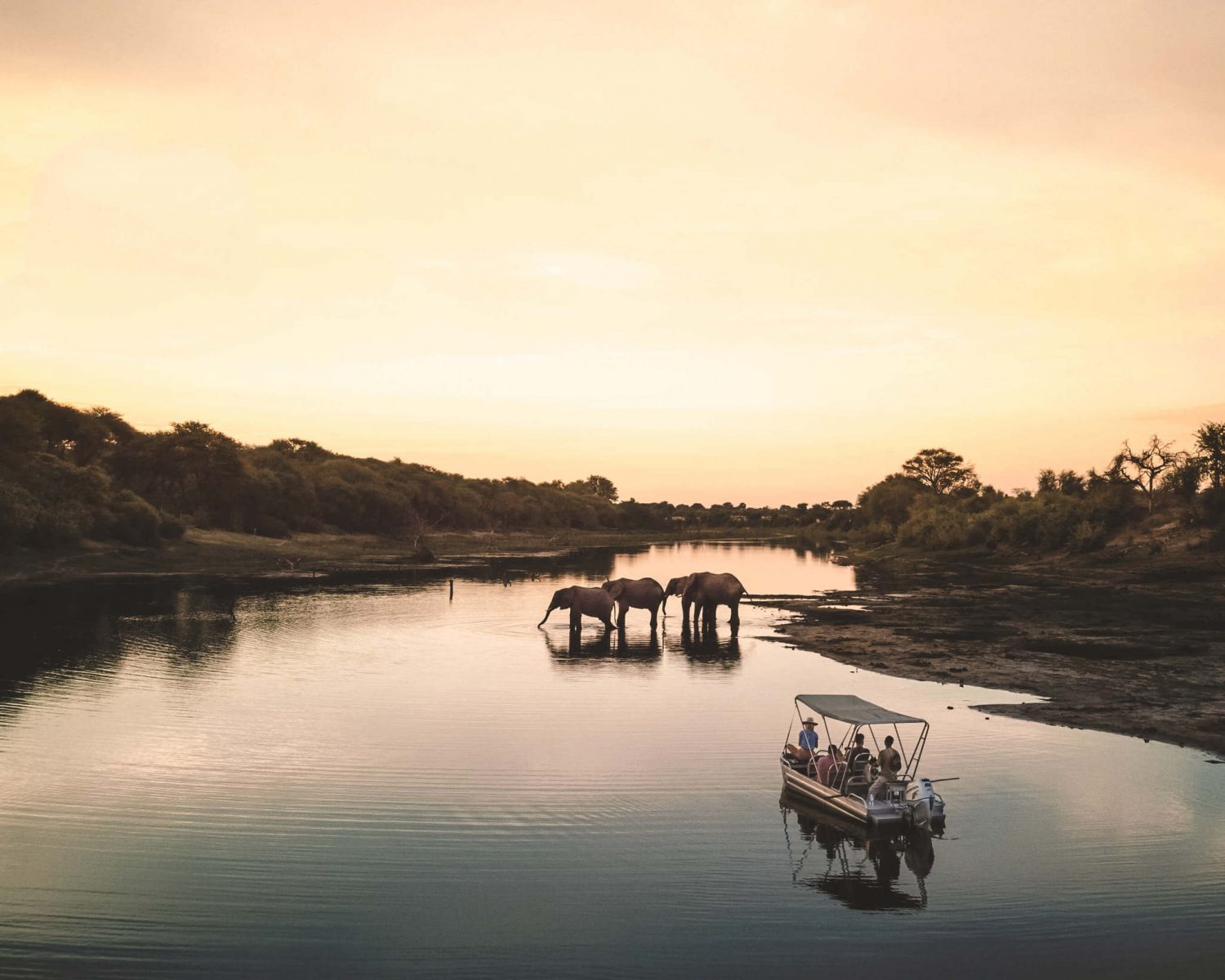 River Cruise at Meno a Kwena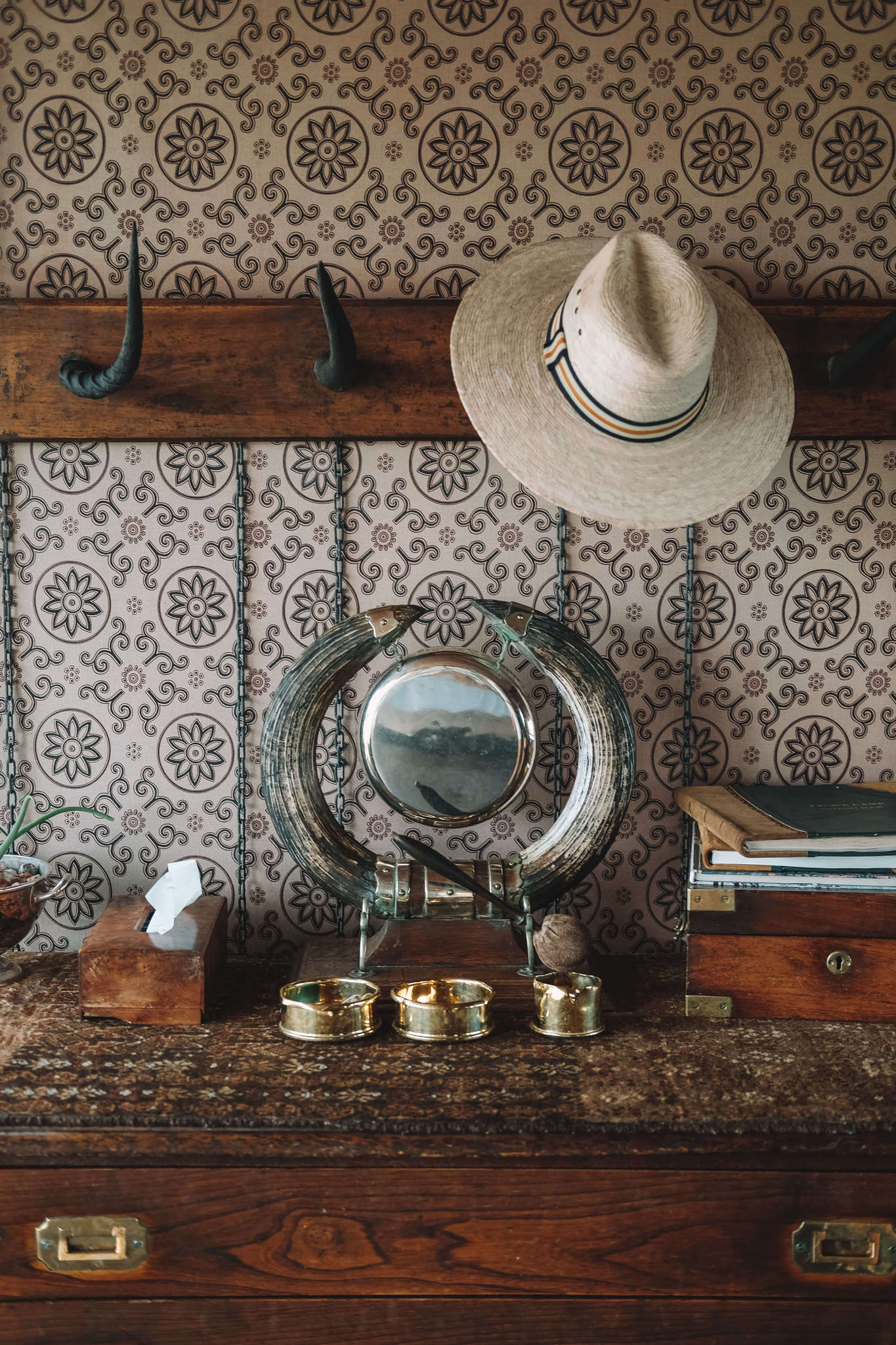 Jack's Camp
Sable Alley Lodge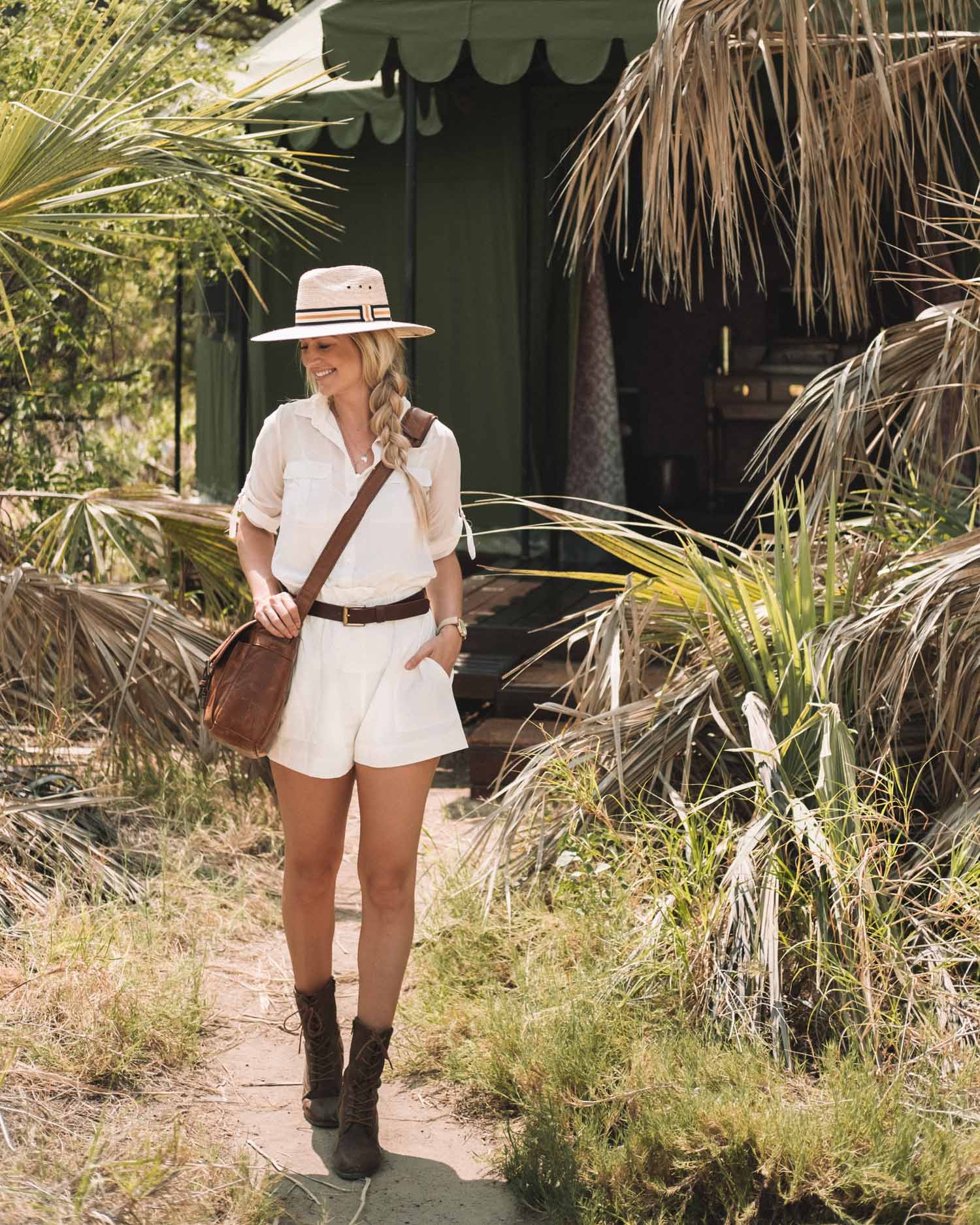 Jack's Camp
Jacks Camp
Sable Alley Lodge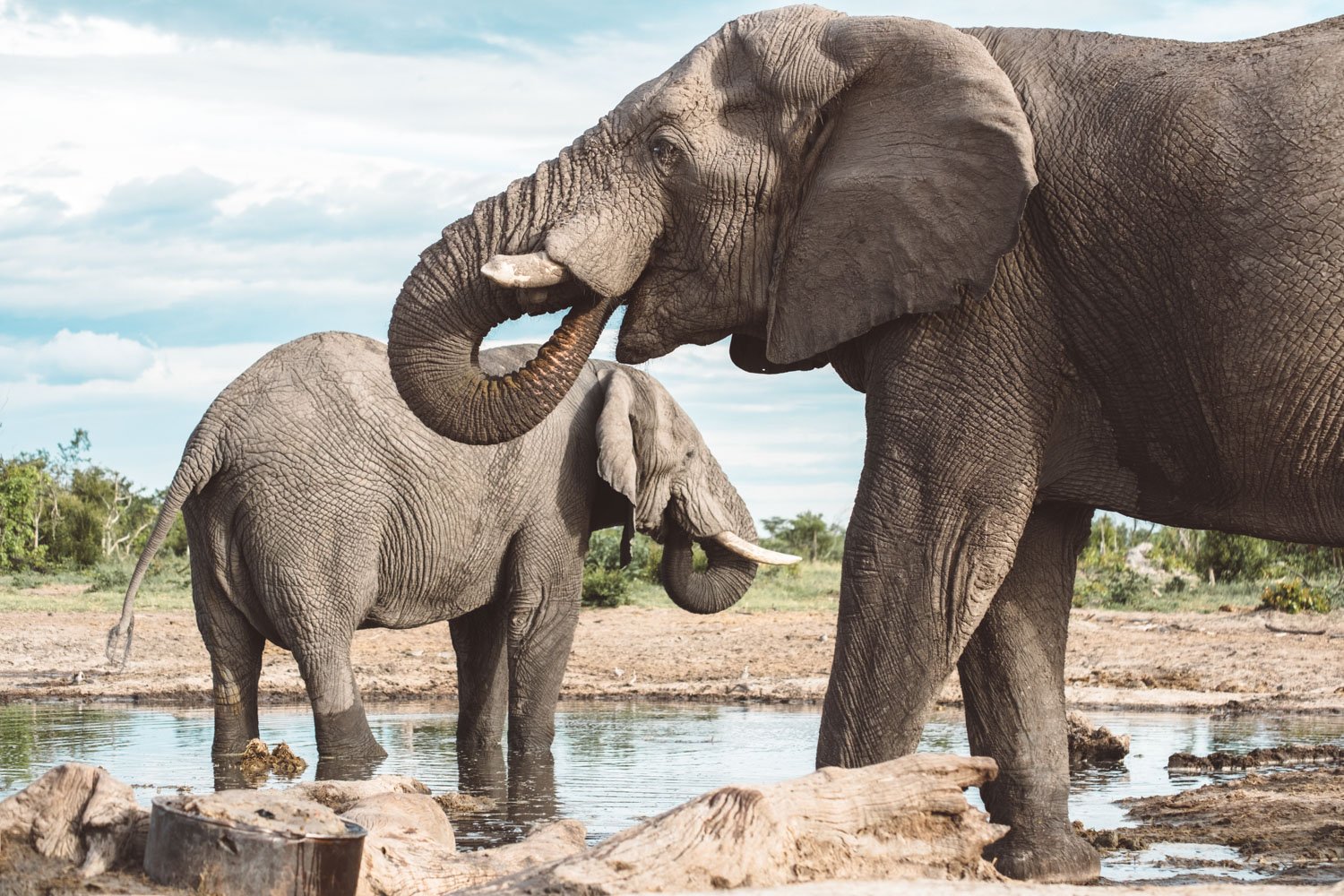 Game Drive at Sable Alley
Makgadikgadi Pans National Park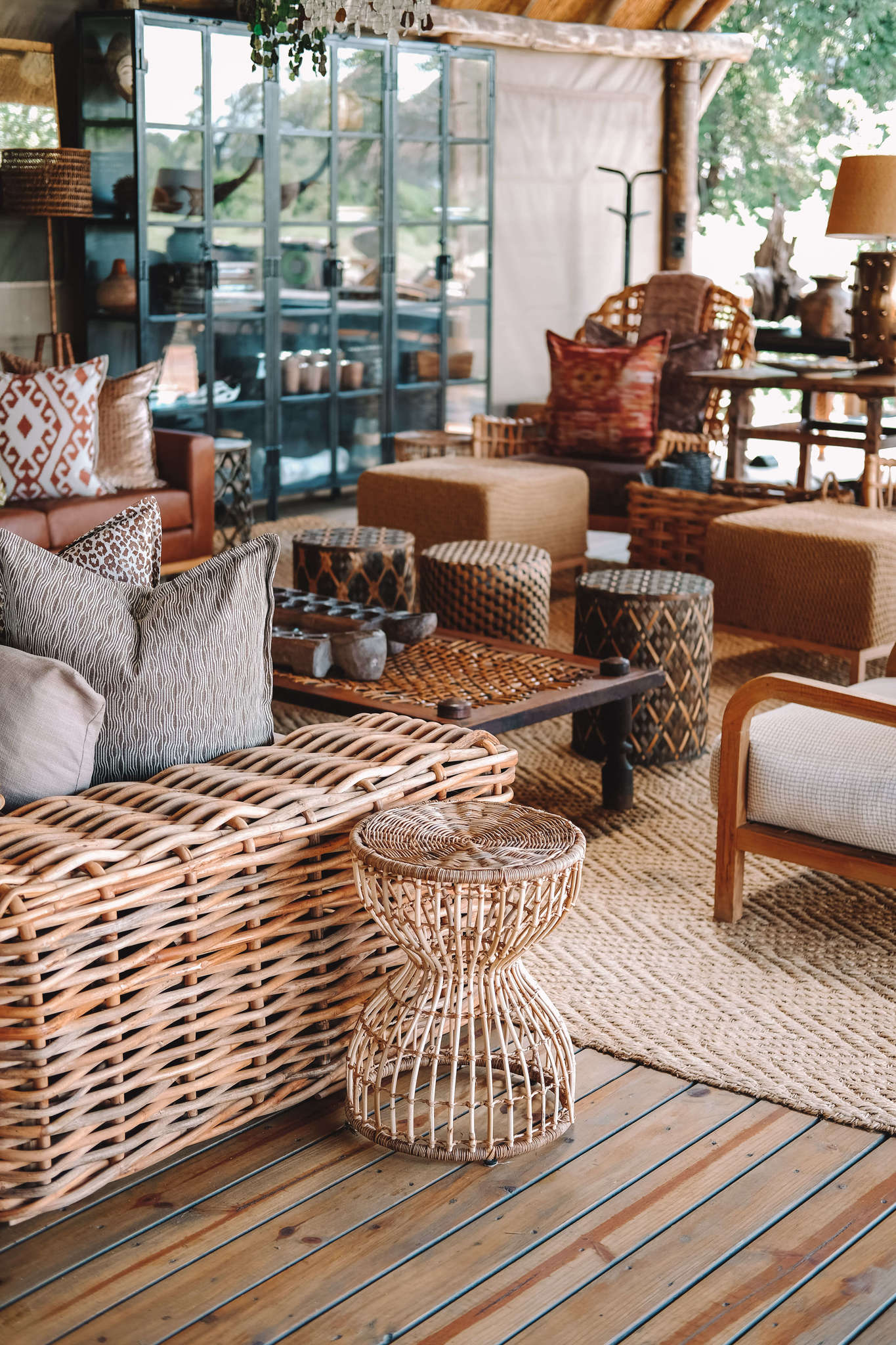 Sable Alley Lodge

Botswana is one of the top safari destinations in Africa and is one of my favorite countries for safari! It's home to incredible wildlife, beautiful game lodges, and stunning landscapes.
The best part? It's only a short flight from South Africa, making it easy to country hop while you're traveling through Southern Africa.
Start your journey at Makgadikgadi Pans National Park, and stay at the vintage-inspired Jack's Camp. With no Wi-Fi or electricity, it's the perfect safari destination for those who want to disconnect from the online world and go on a digital detox.
Go on morning safaris along the Okavango Delta, meet the curious meerkats and learn the secrets of the bush from the Khoi San.
If you have the time, make your way to Khwai Private Reserve and stay at Sable Alley. It's nestled in one of Botswana's most diverse habitats, and you'll see monkeys and hippos from your window – it's an absolute dream!
One of the things that made my stay at Sable Alley stand out from the rest of the safari lodges I visited in Botswana was their sky beds. Built on three-story raised platforms, you can spend the night sleeping underneath the stars! Back at the main camp, the luxury tents are cozy, and the main lodge sits right next to a small lake home to herds of hippos.
We also stayed at Meno a Kwena which was a no-frills game lodge located on a clifftop above the Boteti River. It was my first time doing a game viewing along a river, and we saw tons of wildlife and lots of elephants drinking along the water's edge.
Though I haven't done it yet, a safari cruise in Chobe National Park on the Zambezi Queen is still on my Botswana bucket list!
While there is no bad time to visit Botswana, if you want unparalleled game viewing, plan your trip during the dry season (April to October). If you're a bird lover visit Botswana between December and March and experience the country's beautiful emerald season! Don't miss my breakdown on the best time to visit Botswana!

Have you traveled to Botswana before? What was your favorite travel experience? Let me know in the comments below!