With a picture-perfect location on the Boteti River in Botswana, Meno a Kwena (translated to "teeth of the crocodile") is a place to disconnect. The simple and unpretentious Meno a Kwena camp is one of just a handful of options for staying in the stunning Makgadikgadi Pans National Park.
Here's my experience staying at Meno a Kwena in Botswana!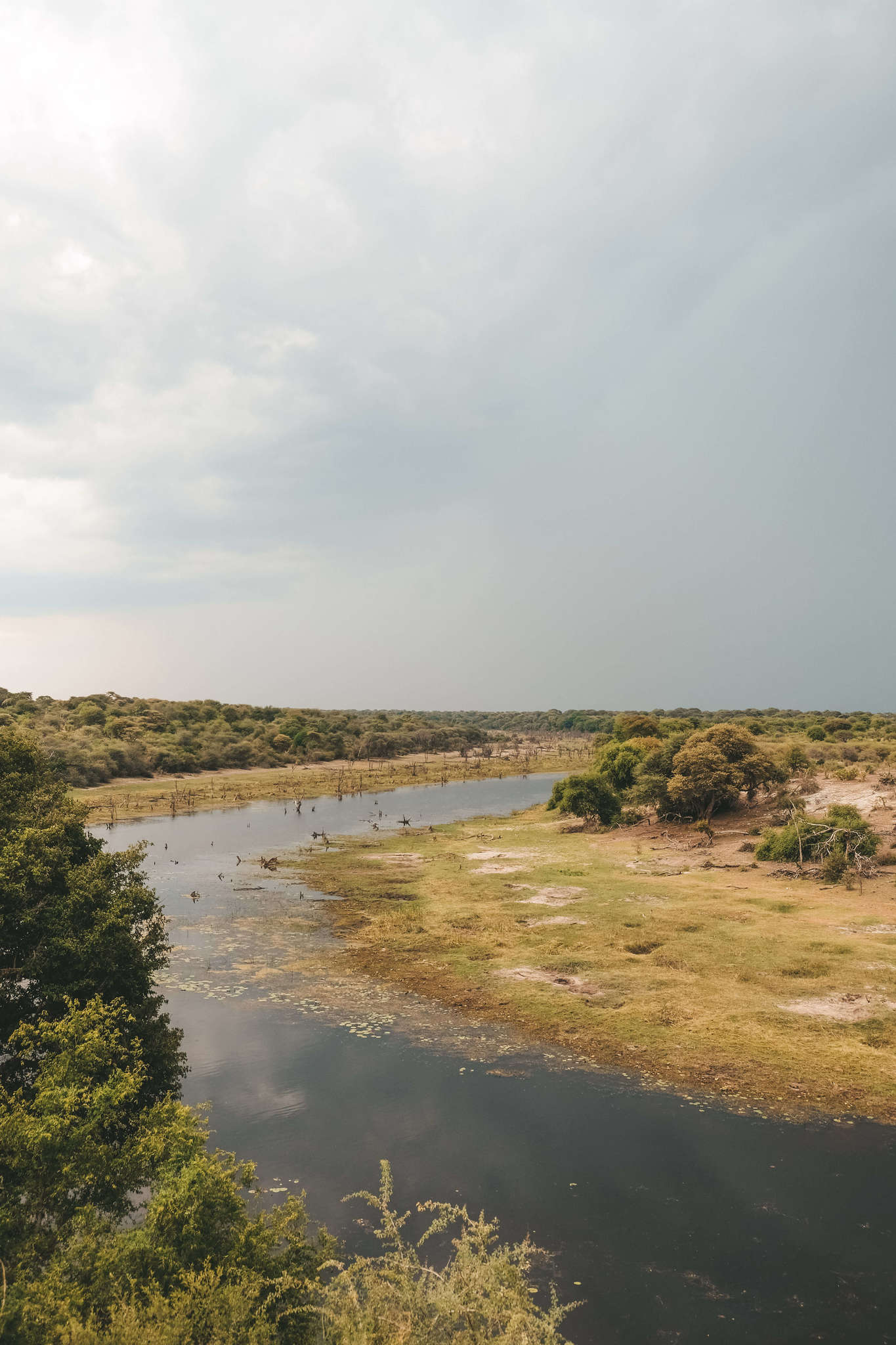 How to Get There
Meno a Kwena is located at the west end of Makgadikgadi Pans National Park. We arrived by driving after staying at Jack's Camp, which takes around five hours.
If you go this route, I'd definitely recommend stopping by Planet Baobab for a quick bite. It's a bit out of the way but it's a very cool backpacker/budget spot with massive Baobab trees with decent Wi-Fi.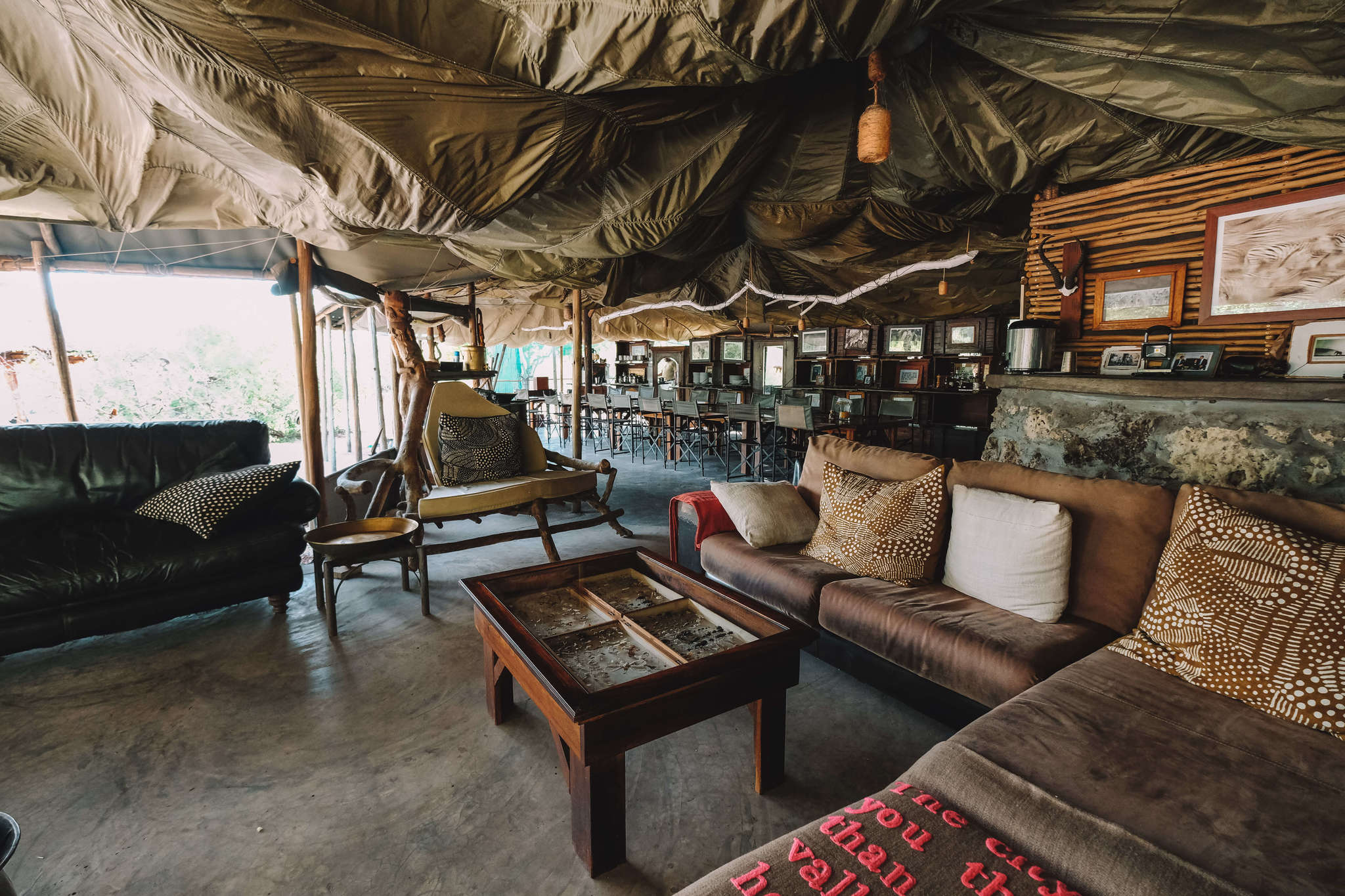 The Camp at Meno a Kwena
Meno a Kwena is no frills. Though if you do need to stay connected, there is Wi-Fi in the main lodge area, which is fast enough to send emails and messages.
This cozy camp has nine tents, a swimming pool and complimentary laundry service. There are also battery-charging facilities in the rooms and main tent.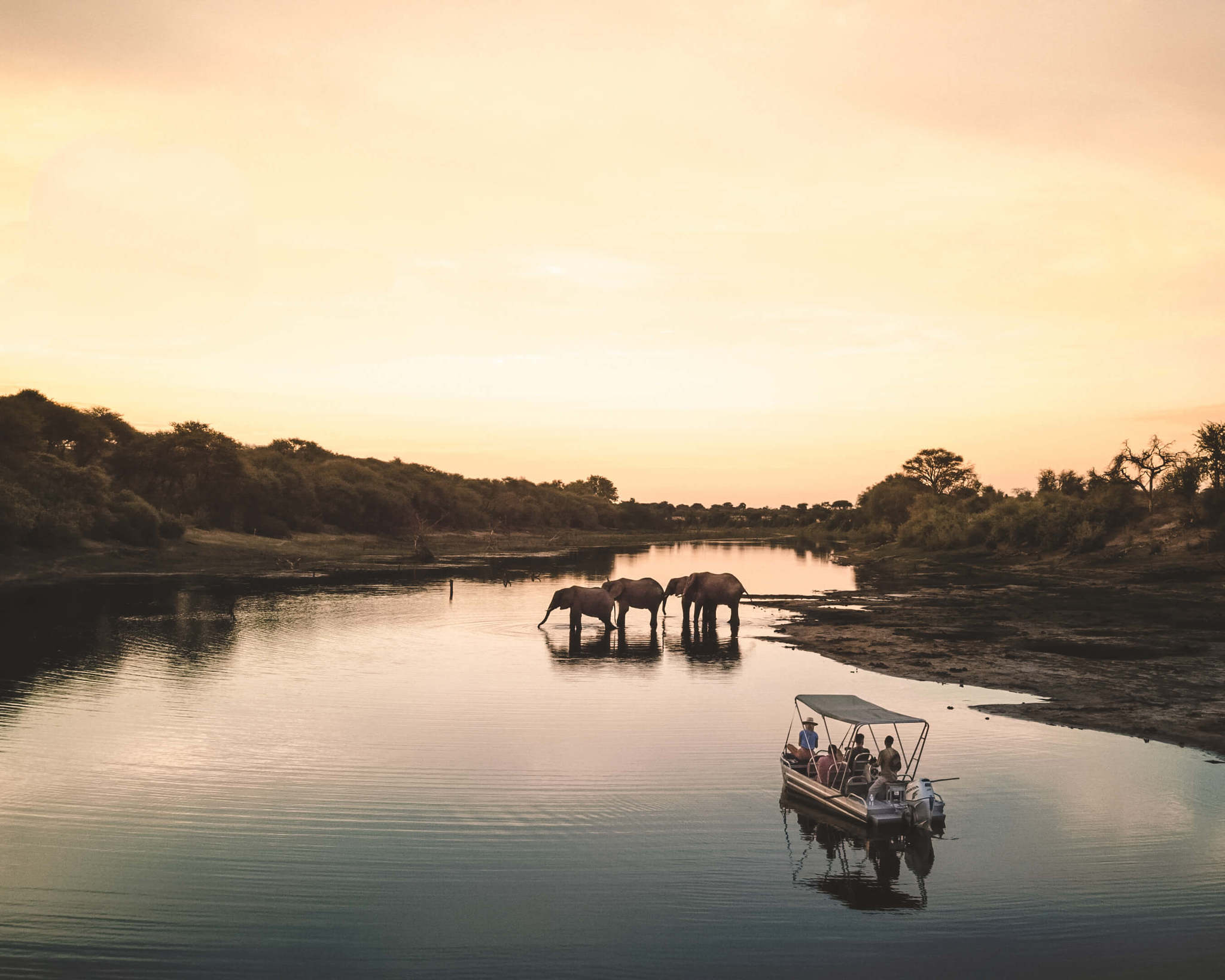 What to Do at Meno a Kwena
This was an amazing experience. There were so many elephants, and they come right to the river to drink, so we got a perfect view. Certain times of the year, you'll see all types of animals along the river bank, and you'll likely see hippos out there, too.
Game Drive
Meno a Kwena is located next to Makgadikgadi Pans National Parks which is where game drives are offered. Because it was an hour and a half drive there and back, we skipped this one, but it could be worth checking out. There are a lot of animals in the area, especially during the dry season, which is from April to October.
Bushman Walk
We had already done a walk at Jack's Camp, but if this is your only stop in the area, I'd highly suggest going on a bush walk with the local Khoisan people.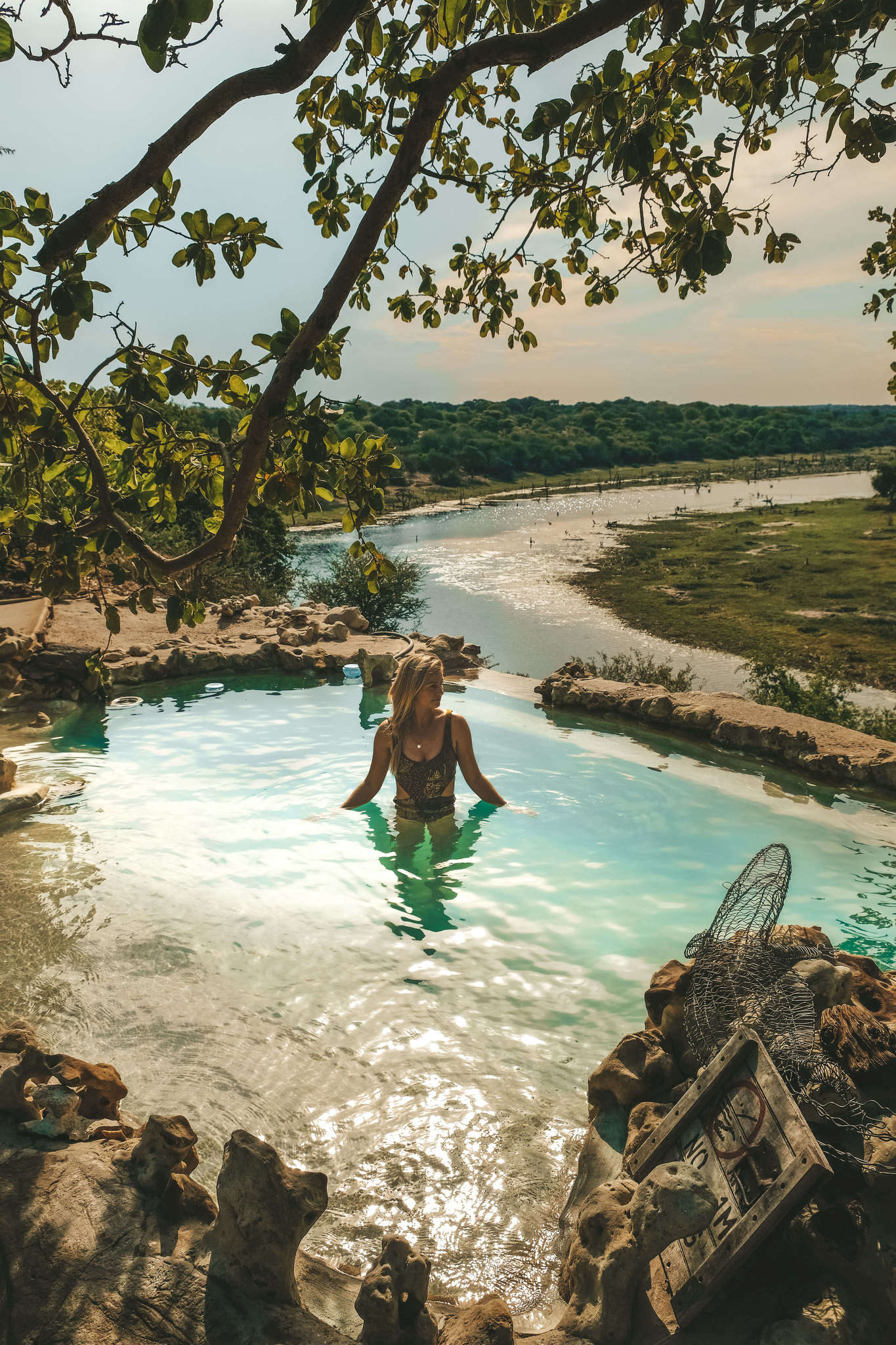 The Property
It's all about the location here. Meno a Kwena Tented Camp is on a rocky cliff top above the Boteti River, and the surroundings are stunning.
That said, the camp itself is very simple and didn't impress us in the same way that some of the other camps we traveled to in Botswana did. There were no standout features and the design was basic, but comfortable.

Safari Tents
There are nine classic tents at Meno a Kwena with locally woven textiles and fully equipped en-suite bathrooms. You can opt for an indoor or outdoor shower, which is handy.
They just added two new family units, which are good for kids. Or, you can opt for a classic room with either two single beds or a king-sized bed.
Be sure to bring earplugs! The monkeys make for very noisy neighbors.

Food + Drink
All meals and drinks are included in the price of a stay. The food was buffet style and quite delicious!
Dining is group-style for every meal. Since we were the only people staying at the camp, it was just us and the staff eating together. If you want to dine in private, don't hesitate to ask.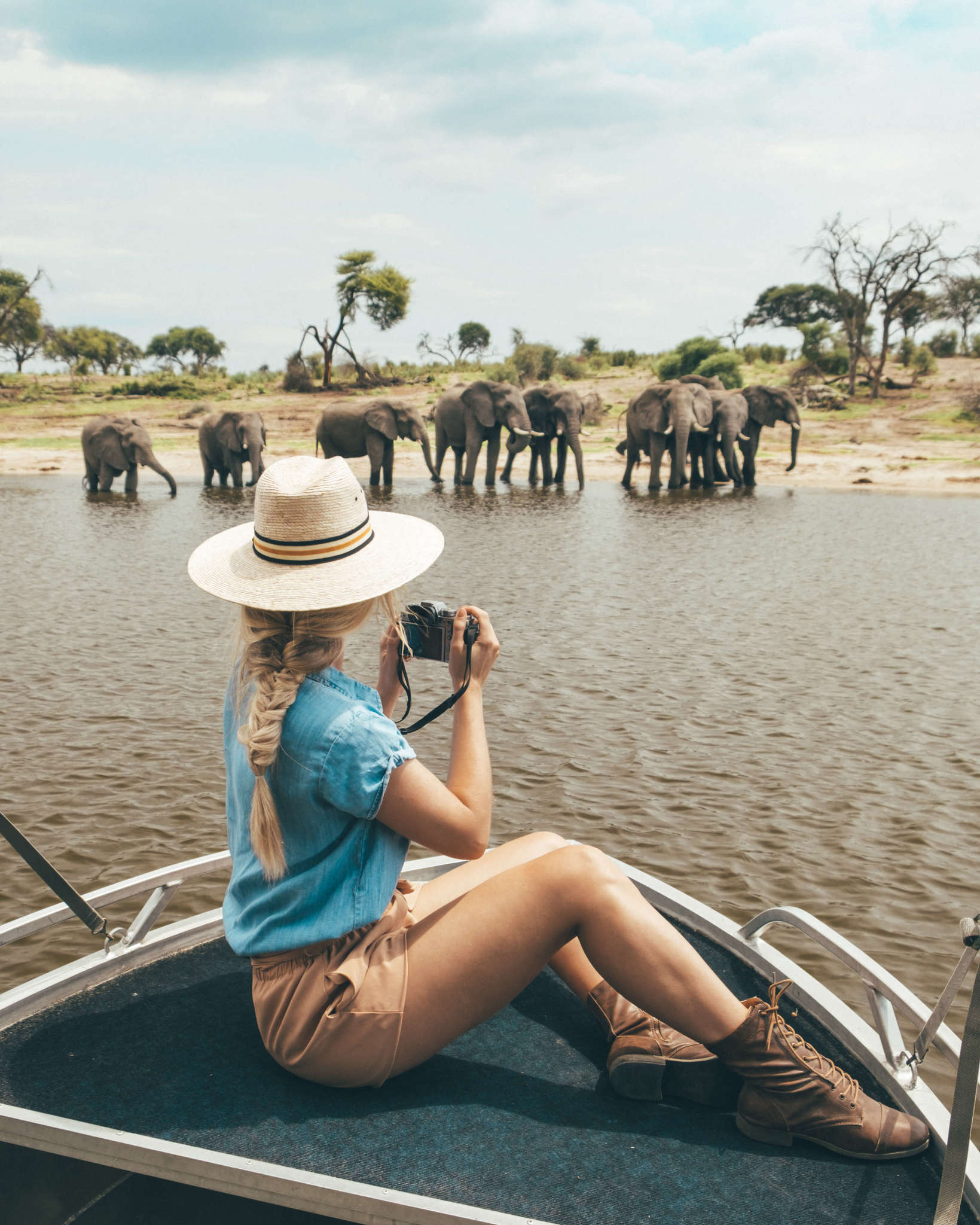 My Experience at Meno a Kwena
Truth be told, I didn't fall in love with this camp. As I mentioned, the location is truly amazing and I think visiting during the dry season (when the zebra and wildebeest come to the river during migration) is probably a life-changing experience. I've always had above and beyond customer service at game lodges, but here, the staff was underwhelming (with the exception of our guide, Mpathi, who was great!)
If you are looking to stay in this price range, however, Meno a Kwena is worth checking out. It's river experience is definitely one for the books.

Don't miss my Botswana travel video!


More Information
Hotel: Meno a Kwena
Location: Makgadikgadi, Botswana
Accommodation: Glamping, Safari
Price Range: $$$

All photos edited with #TBAPresets!
Thanks to Meno a Kwena for hosting me during my stay. As always, thoughts and opinions expressed here are entirely my own.