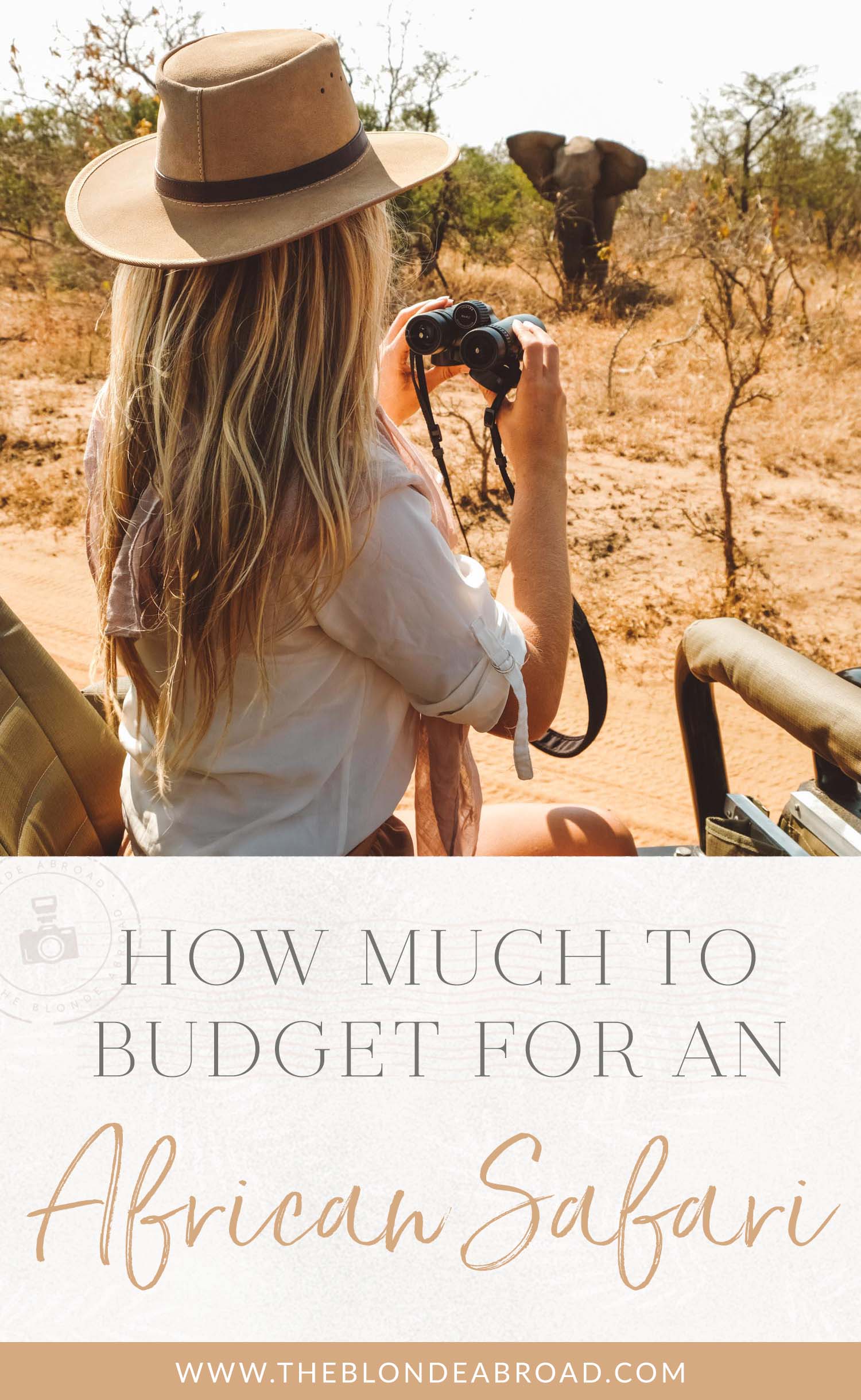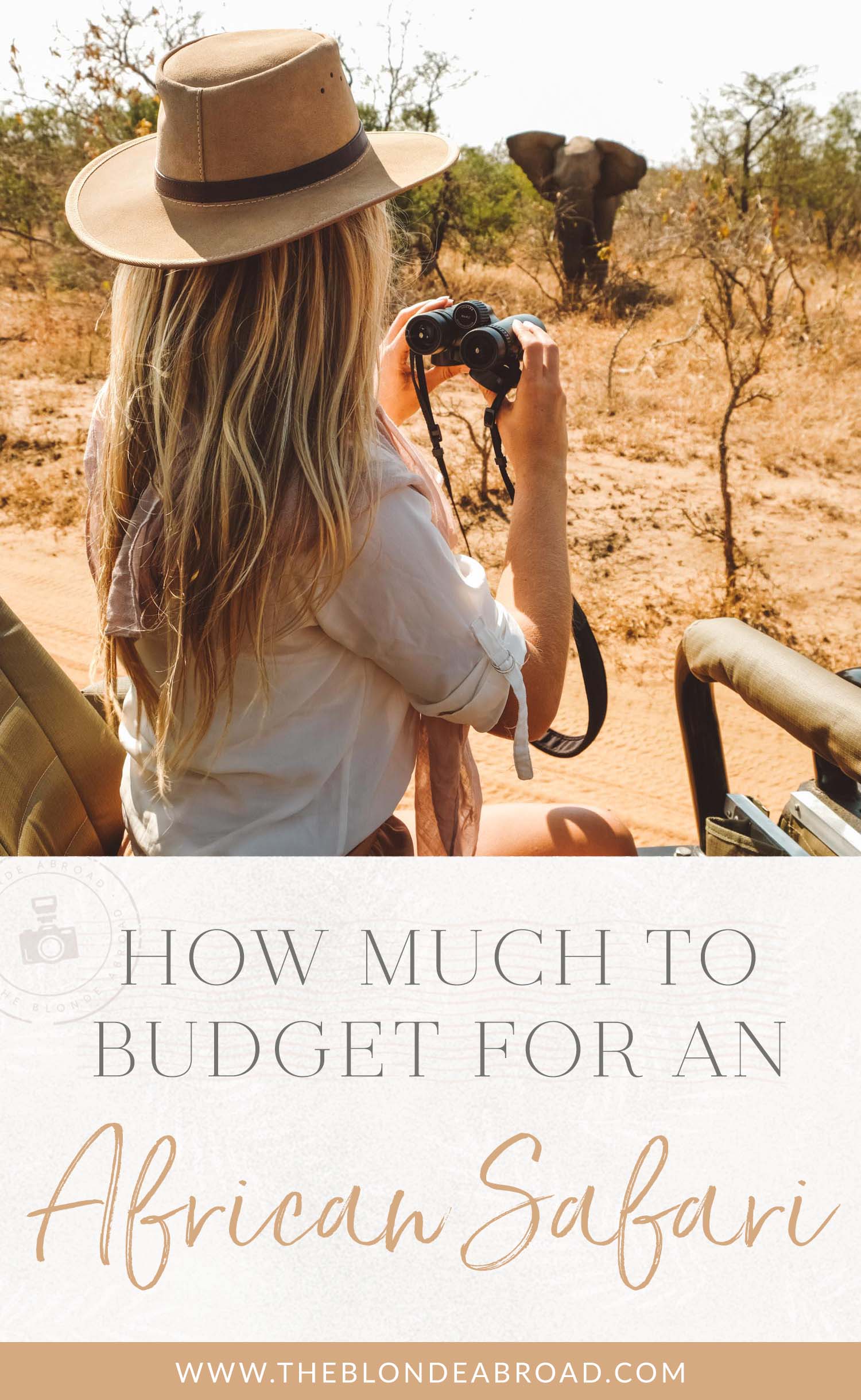 An African safari is an experience that tops the bucket lists of many—myself included. I'd always dreamed of exploring the African bush and, since moving to Cape Town, I have fallen head over heels in love with going on safari.
I've talked to you about how to choose the best safari for you (not all safaris are created equal!) and one of the most frequent questions I get is:
How much do I really have to spend on an African safari?
The truth is that going on a safari is not cheap. Yes, there are more "budget-friendly" safaris but you really need to do your homework. When it comes to African safaris you absolutely get what you pay for.
Take into account all the different things that are covered in safari costs: game drives, your ranger, accommodations, meals, and conservation fees. Maintaining a wildlife reserve is hugely expensive (and it's such a worthwhile cause to support) along with other pricey logistics.
So, how much does it cost to go on safari? Let's break it down so there are no surprises.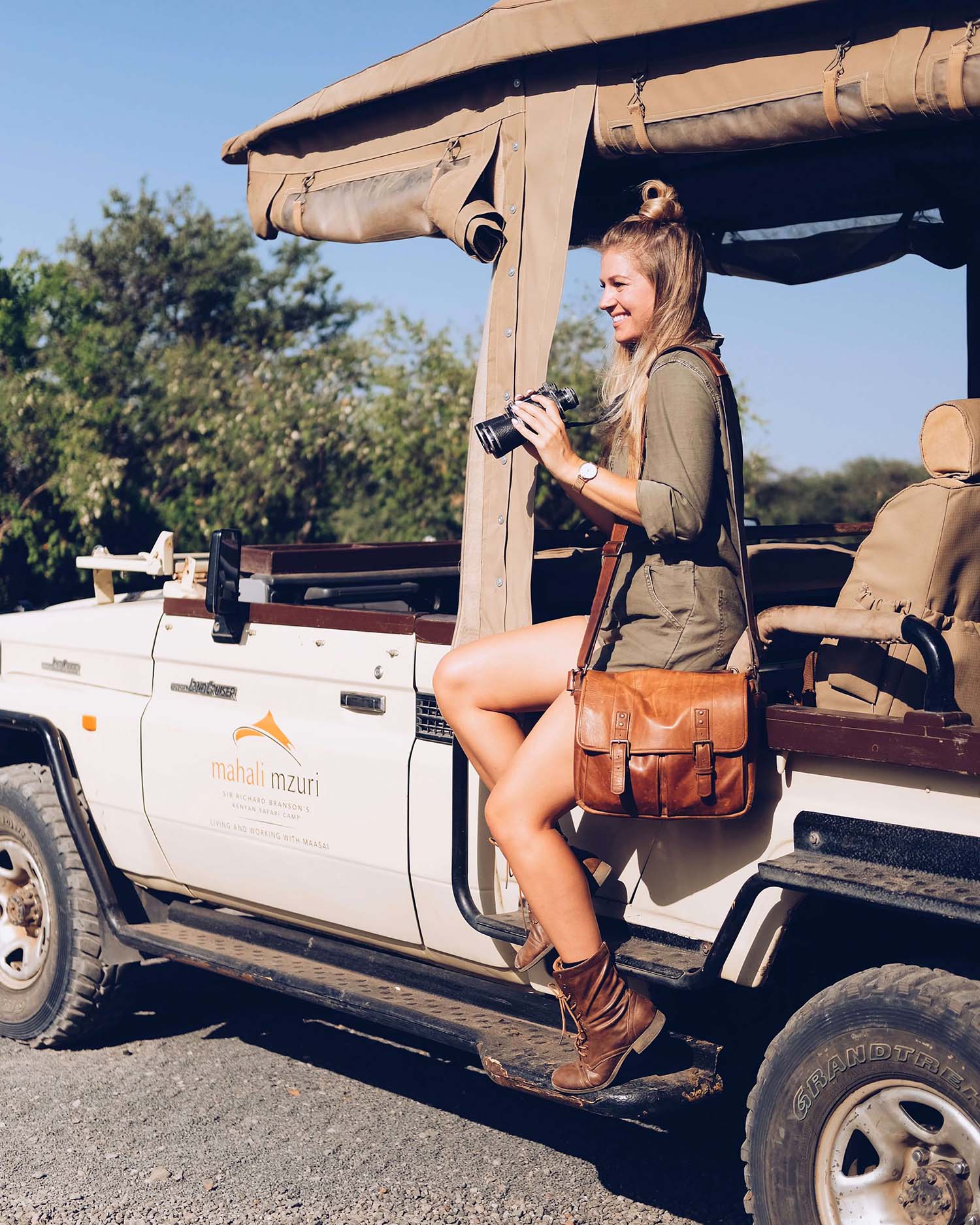 Mahali Mzuri in Kenya
What a Safari Includes
I've been to some of the top safari destinations in Africa now and would say you should generally look to spend $1,000 per person per night.
I know that initial sticker price might be shocking, but this would cover an all-inclusive property which takes care of your game drives, ranger, accommodation, meals, alcohol, and conservation fees.
While all-inclusive resorts can be a budgeting mistake for some types of trips, it really isn't for an African safari. There is very little you can DIY on a safari and even if you were to pay for things à la carte—it'll still add up to around the same price.
I've consistently found it's better and often more economical to just go all-inclusive.
An ideal stay is two nights, which will generally include four game drives. If you arrive around lunchtime on day one, you can get settled in then go on your first game drive in the evening. On your second day, you will have ample time for two more game drives then you can do your last one on the morning before you leave.

Less Expensive Companies
You will find some companies that offer an all-inclusive stay for less than $1,000 per night but that is a red flag for me. It is crucial to support conservation efforts for wildlife and often the budget companies are more concerned with just making a quick buck.
Unfortunately, this can happen at the expense of the local ecosystem.
I 1000% believe in supporting the places that actually care for the environment and actively take strides to care for it. Staying at places like the Wolwedans Boulders Safari Camp in Namibia and Cottar's 1920s Safari Camp in Kenya, I was impressed at every turn. They used sustainable vehicles and were dedicated to being eco-friendly throughout the property.
My advice—if you love this planet and want to do your part in taking responsibility for the environment, don't cut corners when it comes to choosing a safari.
Ready to find your dream safari destination? Here are the top things to look for when choosing a safari lodge.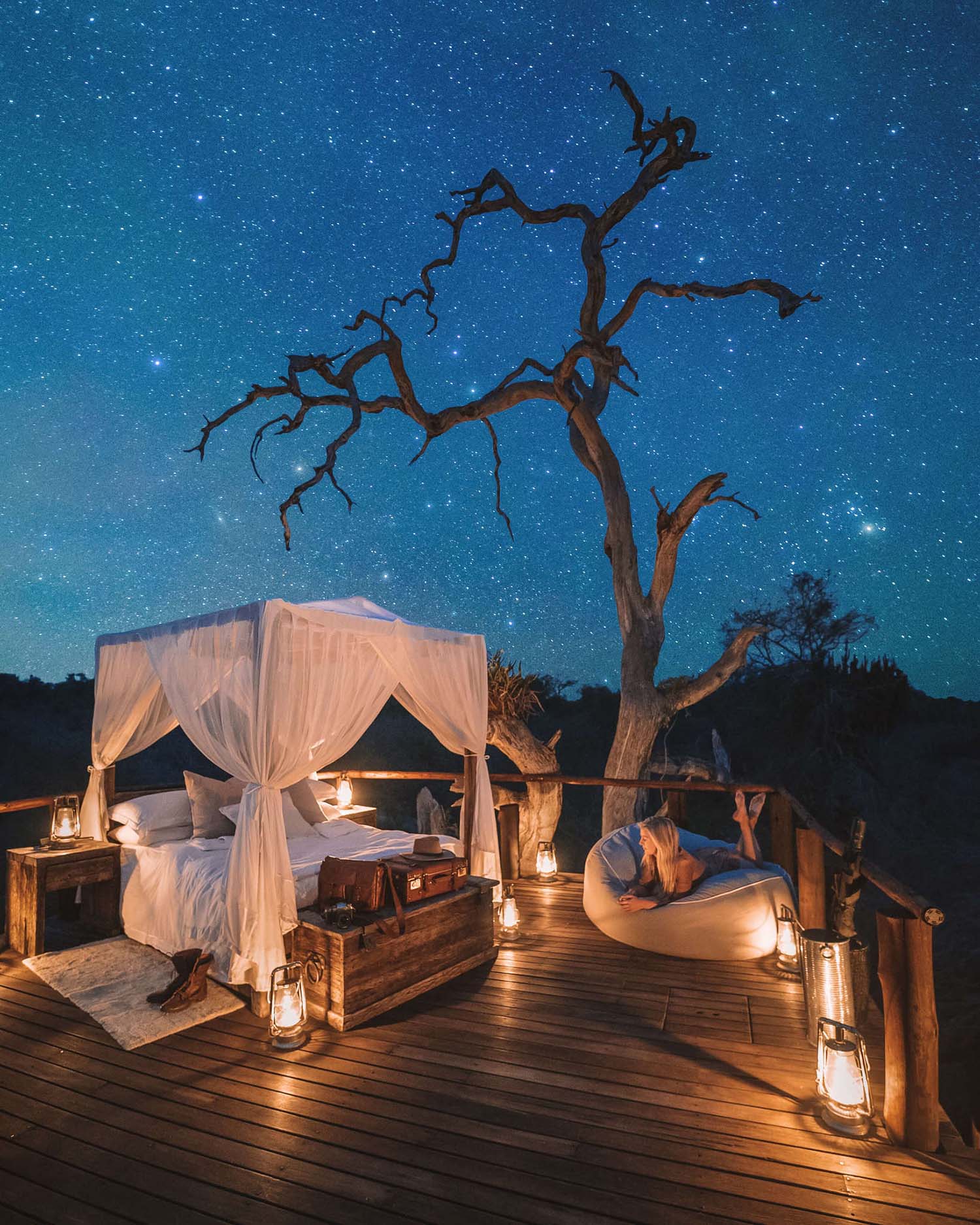 Lion Sands Ivory Lodge and Treehouses
Different  Levels of Properties
Safaris can be placed into two different categories: those that you go on in national parks, and those on private game reserves. There are pros and cons to either—it really just depends on what kind of experience you're after and the priorities for your trip!
And then within each of these, there are course different levels of places you're staying at—from extreme luxury to tent accommodations. It's up to you to decide which one matches your tastes.
I personally LOVE boutique accommodation in very natural settings. Give me an open-air treehouse any day of the week! But, it ultimately depends on what you're in the mood for.
I'd highly recommend reading reviews from yours truly or another traveler who has experienced the safari first-hand before you book. See what they loved and what was disappointing before you hand over your hard-earned cash.
For most people, a safari is a once-in-a-lifetime trip so make sure it's exactly the experience you are looking to have.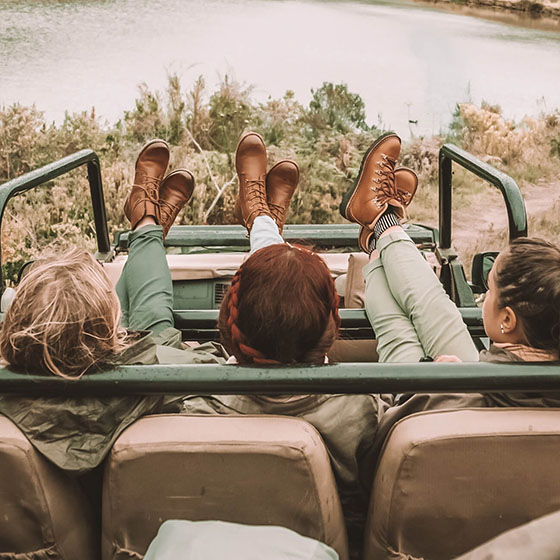 PSA: not all safaris are created equal. If you've never been on one, it's probably hard to imagine how many different types of safaris there are.
Read More


Overall
Sure, going on safari isn't a budget activity—but your money goes a long way! It is such an amazing feeling to be able to enjoy an unforgettable trip while also supporting a worthwhile cause.
That said, going on safari is far from the only way to experience Africa. If you haven't checked it out yet, be sure to read my ultimate Africa travel bucket list for inspiration.
On top of safaris, there are incredible options like a road trip through Namibia where you can experience the otherworldly beauty of southwestern Africa. If you just want to get a taste of an African safari without investing in an all-inclusive resort, you can hop from Cape Town to Kruger National Park for a dream day trip.
Read More: The Ultimate Guide to Going on an African Safari
Where are you going on your African adventure? Tell me in the comments below!