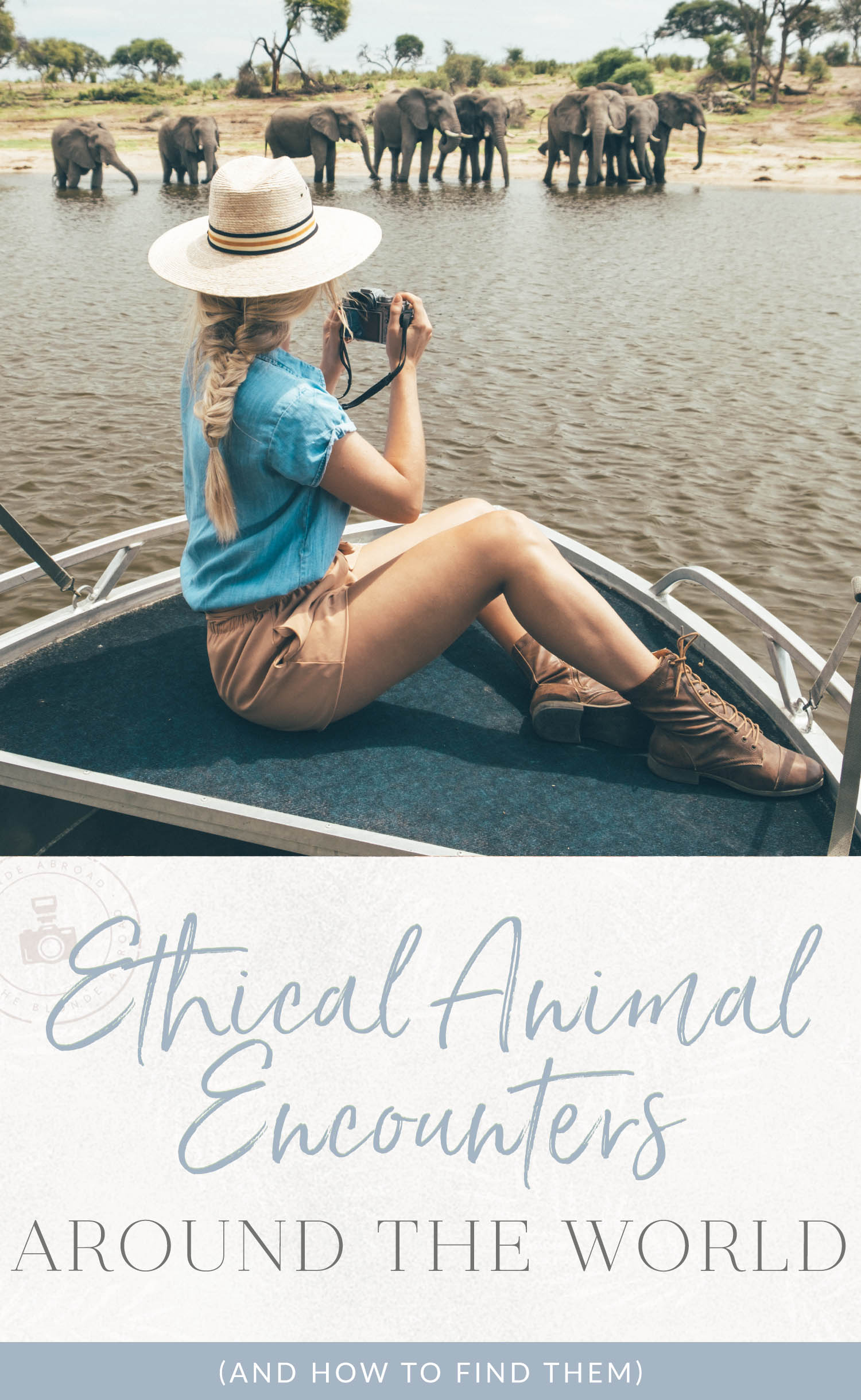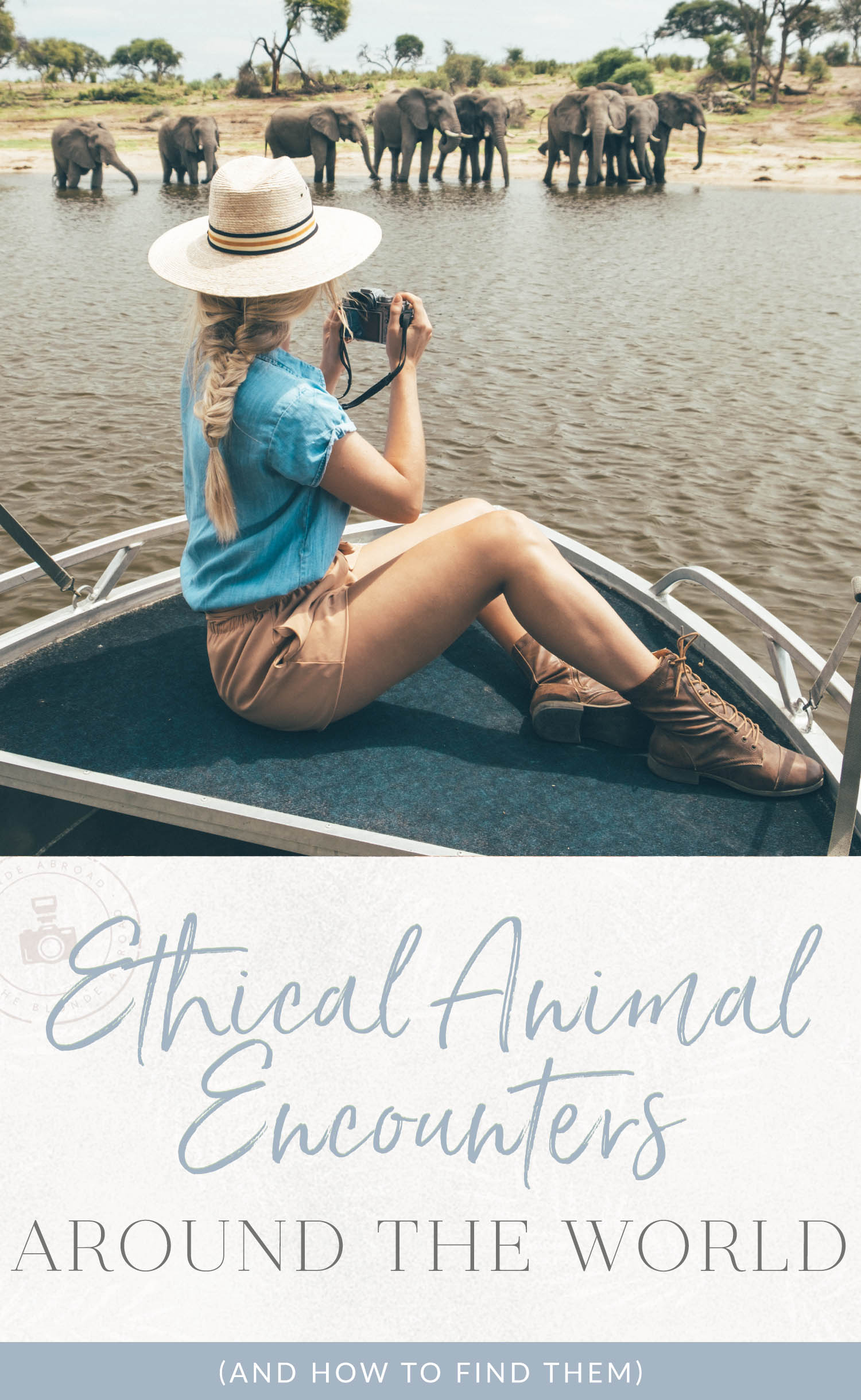 From going on safaris in Africa to spearfishing lionfish in Belize, some of my best memories are of seeing majestic wildlife in their natural habitat. There is no better way to unwind than to be totally at one with nature.
As I've traveled to different habitats, I've learned so much! As part of my dedication to reducing my environmental impact while traveling, I am trying to learn as much as I can about respecting animals while exploring their space.
It is crucial to carefully choose animal encounters that are ethical.
Why? For the good of the animal, for conservation, for supporting companies that actually care about the environment and aren't out just to make a quick buck. For these reasons and so many more!
As a newbie, it can sometimes be pretty difficult to differentiate between ethical and unethical experiences. For me, some things are a hard NO—like riding elephants or swimming with dolphins; but there are animal "encounters" out there that do good, you just need to do your homework!
So, what constitutes an ethical animal encounter and how can you find them? Let's dive into the details!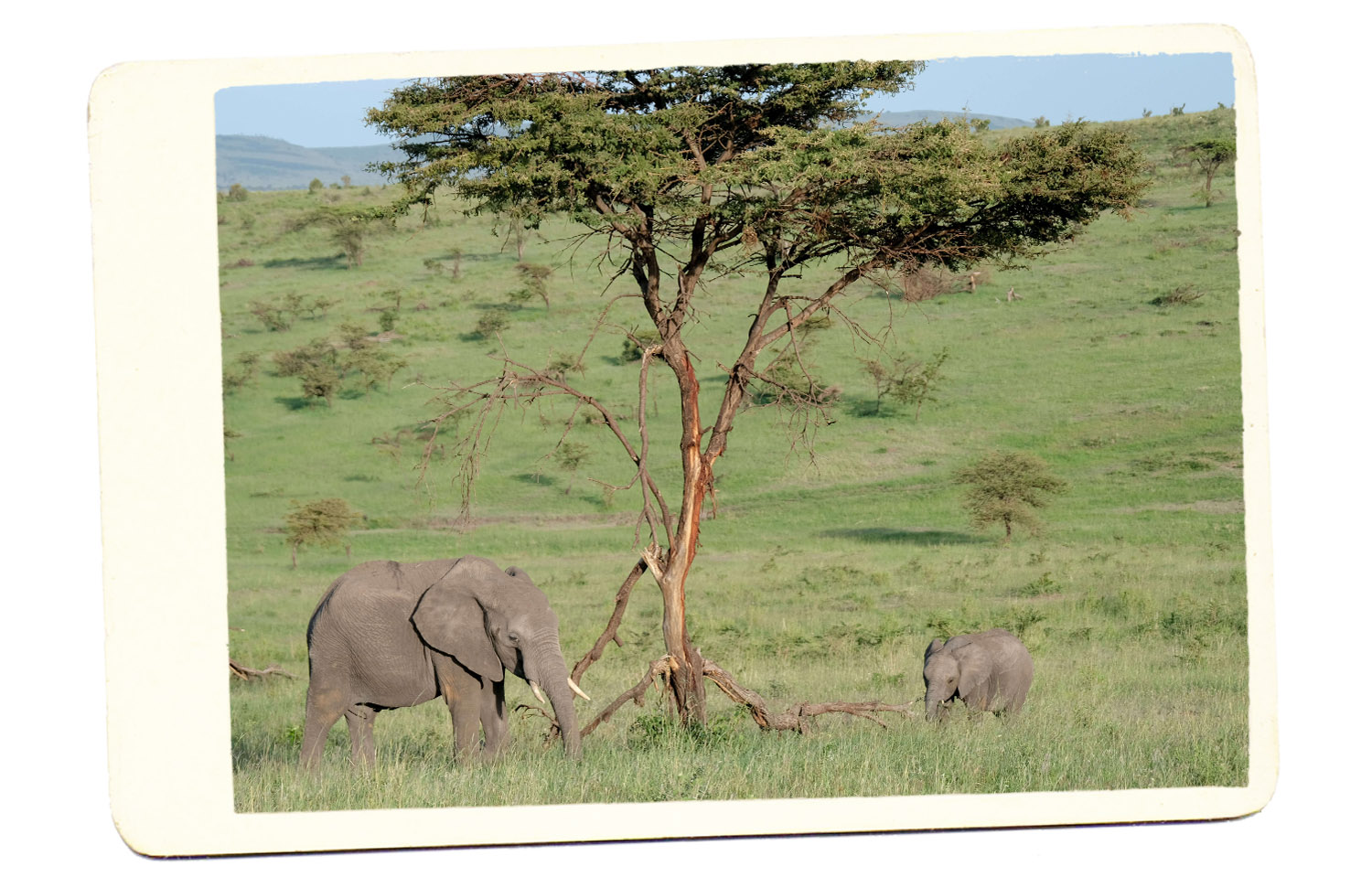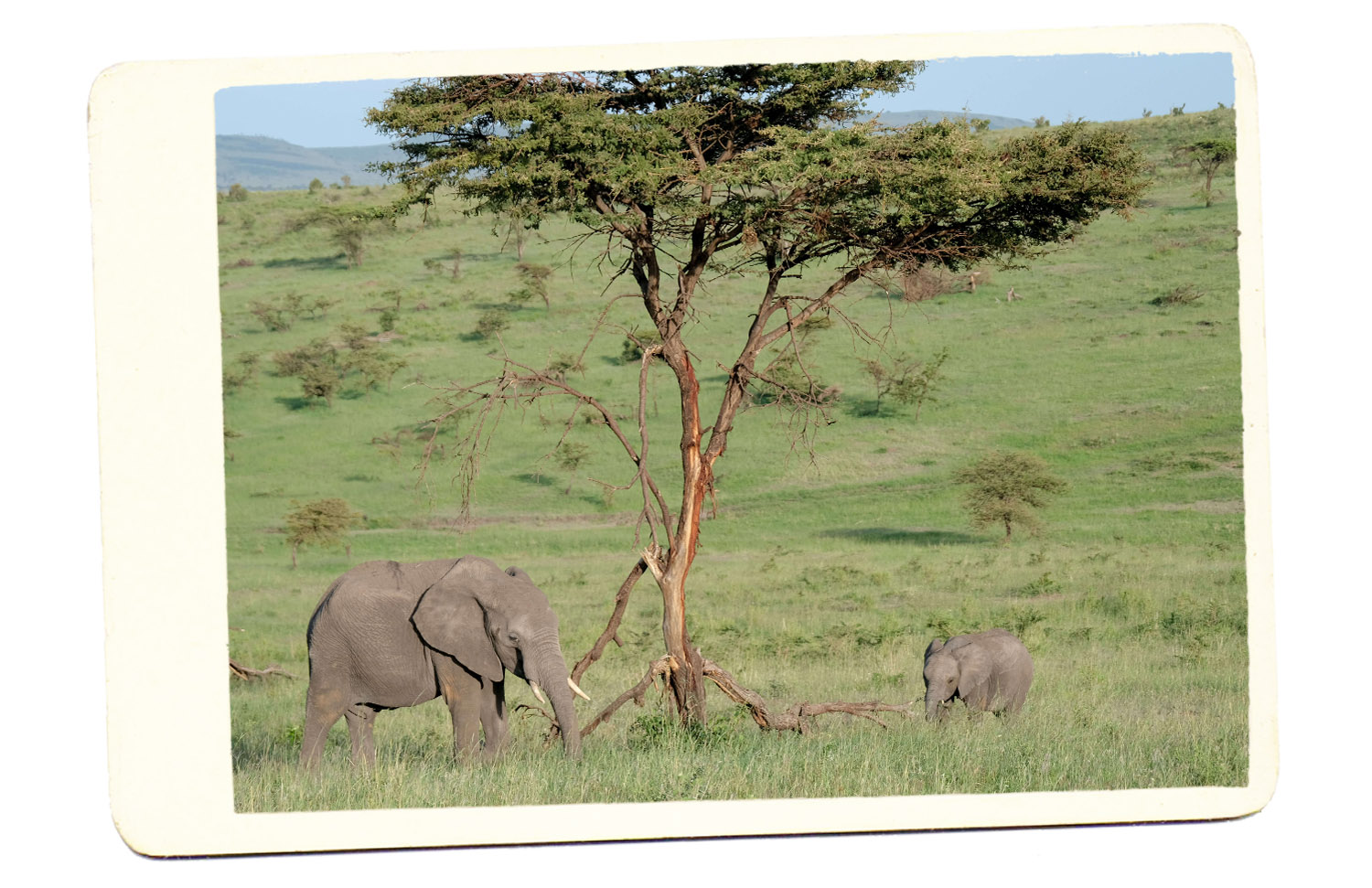 Animal Encounter That Are Not Ethical
First things first, it's essential to realize that there are companies who put profits above the ethical treatment of animals—but we can change that! Because it's such a tourism-based industry, we are the people who keep these companies in business or shut them down.
When you support ethical companies, you allow them to thrive while less-than-scrupulous companies gradually disappear.
Research is the key factor in choosing the right company. You can't just trust what companies say. For example, while many companies say that they are preparing animals to be reintroduced into the wild, this simply does not work in most cases.
So which kind of encounters should you say no to?
Feeding Wild Animals — In any situation where you are feeding wild animals or using them for tourism purposes, it screws with the natural order of things. If it's a sanctuary or a place where they are rehabilitating the animals, this is a slightly different case.
Riding Elephants — Avoid any interaction with domesticated elephants. Keeping elephants in chains and beating them from childhood until they are broken down is sadly common practice in Asia. This lifetime of torture is done so that tourists can take elephant rides—not worth it!
Shark Cage Diving — This is debatable. Chumming the water in any situation can alter the environment and natural order for the animals; I personally don't support shark cage diving, however, there are some reputable companies or those run by environmentalists. So this is something to research.

How to Find an Ethical Animal Sanctuary
The word "sanctuary" doesn't mean anything in and of itself. There are many for-profit sanctuaries. These companies are looking to turn a profit and don't have animals' best interests at heart.
Beyond just searching for sanctuaries, dig a bit deeper. Let's look at the key factors to consider:
Animals' Backstory
Take the time to learn about the animals' life. Were they bred in captivity? Were they taken from the wild? These are two big red flags. Generally speaking, animals should only be brought into sanctuaries after they become orphans or some other tragedy takes place.
Animals' New Home
Now that you've found animals who moved into a sanctuary by necessity, look into the conditions they now live in. Are they similar to the spaces they grew up in? Are there cages? Is there space for them to roam and hunt for prey? Be especially careful to look for any signs of restraints.
Behavior Alteration
Assuming the animals seem to live in a comfortable environment, take a closer look at how they live. Are they able to continue on with their lives or has there been some behavior modification?
Keep in mind that it's rare to get up close and personal with big, dangerous animals. If a company offers such an experience, there's a good chance the animals have been drugged. If you're able to go up and touch the animals (especially carnivores) be extremely wary.
Life Post-Sanctuary
Are the animals going to be released at some stage in the future? If a place is a legitimate sanctuary, they should be focused on housing animals on an emergency basis then turning them to their natural habitats.
Transparency
Every good sanctuary must be completely transparent. They should be happy to answer any questions that you have. They should be connected with other organizations and have solid proof of their legitimacy.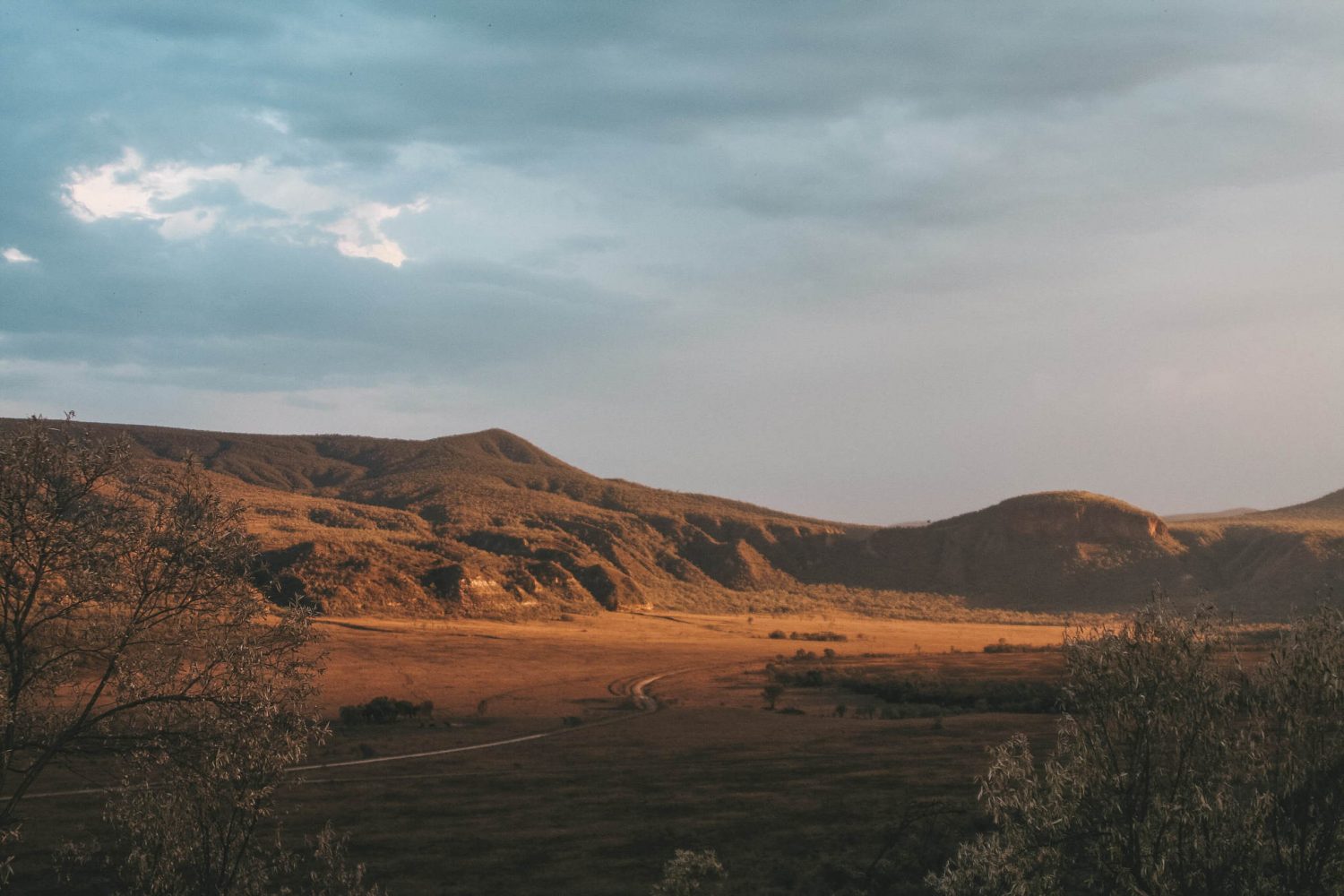 Hell's Gate National Park
How to Find an Ethical Animal Encounter
The World Wildlife Fund (WWF) is a great place to start your research. Being affiliated with the WWF is huge. They endorse numerous animal projects and have strict requirements. In South Africa, WESSA is another great organization to keep your eyes out for.
Wherever you go, read the "about" section of websites carefully. They should show these types of connections to major animal conservation groups.

Some Ethical Wildlife Experiences I Love
Going on Safari — If you are thinking about going on safari, be sure to check out my guide to choosing the right African safari for you. There are great national parks and private nature reserves where you can see animals in their own habitat. Far from the caged world of zoos, you can take in the natural beauty of animals' homes while seeing them thrive in their natural environment. Not sure when to go? Check out the best time to go on a safari in Africa by month!
Giraffe Manor — One of the coolest experiences I've ever had was at Giraffe Manor in Kenya. It was an otherworldly experience to have giraffes sitting across from me at the breakfast table! Best of all, they were completely protected, and at home on the property and could simply come and go as they pleased.
Scuba Diving — Scuba diving is another one of my greatest passions. I'd highly recommend learning about best practices in my ultimate guide to scuba diving and, of course, always use reef-safe sunscreen to do your part in keeping our oceans healthy.
Swimming with Wild Dolphins or Whale Sharks — One thing to note is that you never touch the animals.
David Sheldrick Wildlife Trust — There is an orphan elephant rescue and rehabilitation program in Nairobi, Kenya where you can feed baby elephants from a bottle.
Gorilla Trekking in Uganda or Rwanda — I had the most amazing time gorilla trekking in the Bwindi National Park—they do an excellent job of preserving the natural environment and the wellbeing of the gorillas.
Bird Sanctuaries 
Always look into where your money is going and if there are conservation fees!

Overall
Thank you for taking responsibility and looking into ethical animal encounters! I love working together with other travelers to improve wildlife conditions and make sure we're doing our part to preserve nature.
I'd love to hear about your experience with ethical animal encounters—where you went, what it was like, what kind of animals you got to see. Share your story in the comments below!