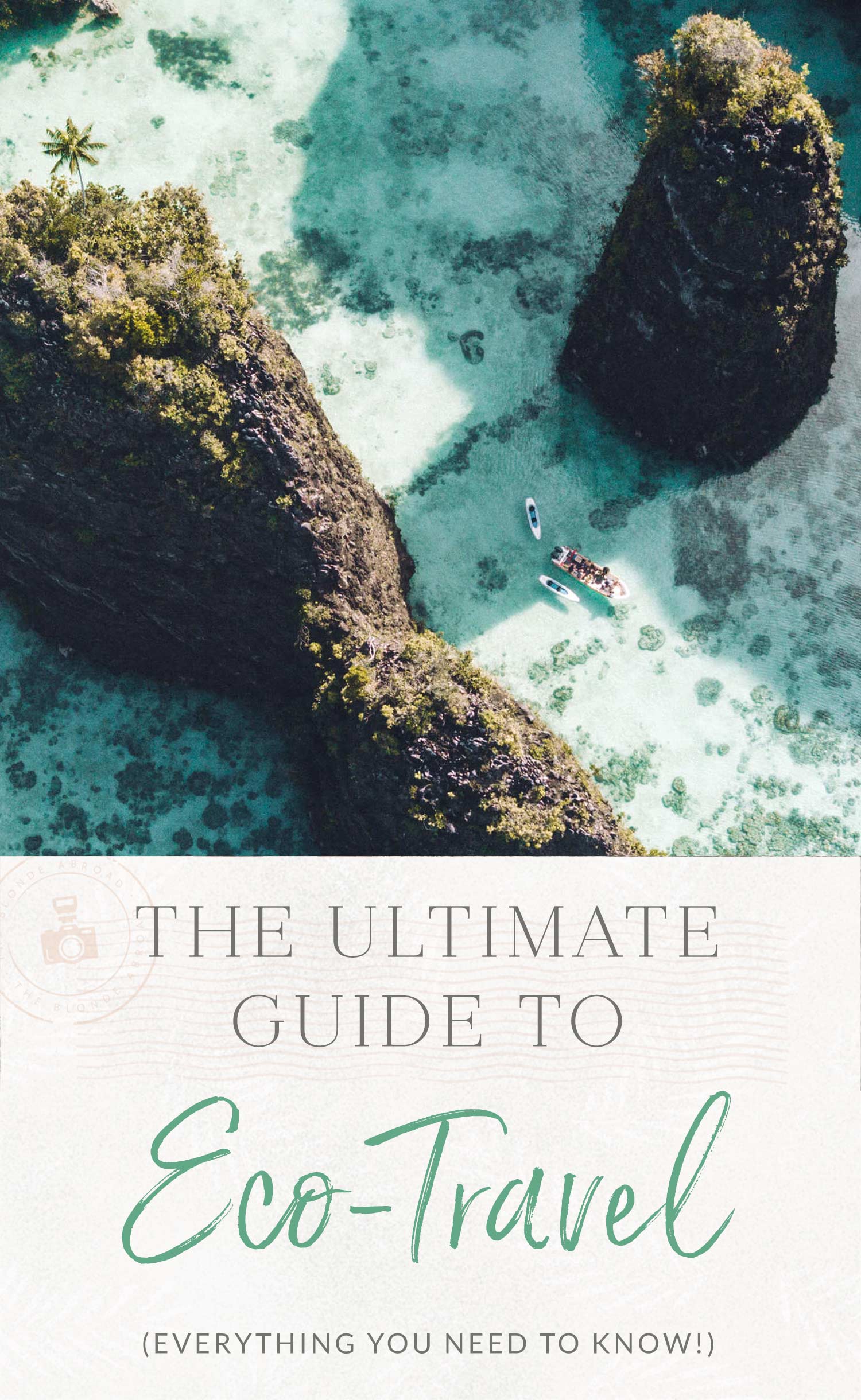 I recently shared with you guys that I pledged to offset my carbon footprint when flying, and I truly am dedicated to doing my part. While traveling has become my full-time career, I fully realize that we all need to DO MORE and respect this planet.
My first step is reducing my overall travel, which I've conciously done over the past year, and there are tons of other things I'm doing to reduce my footprint whether it's choosing to stay at eco-hotels, eating a more sustainable diet, or being mindful of the amount of trash I make when I travel.
If you want to ensure your lifestyle is more eco-friendly when you travel, I've compiled a guide on all the things you can start doing to be more "green". Even if you can only do a few things on this list, every little bit helps!
Here's my ultimate eco-travel guide!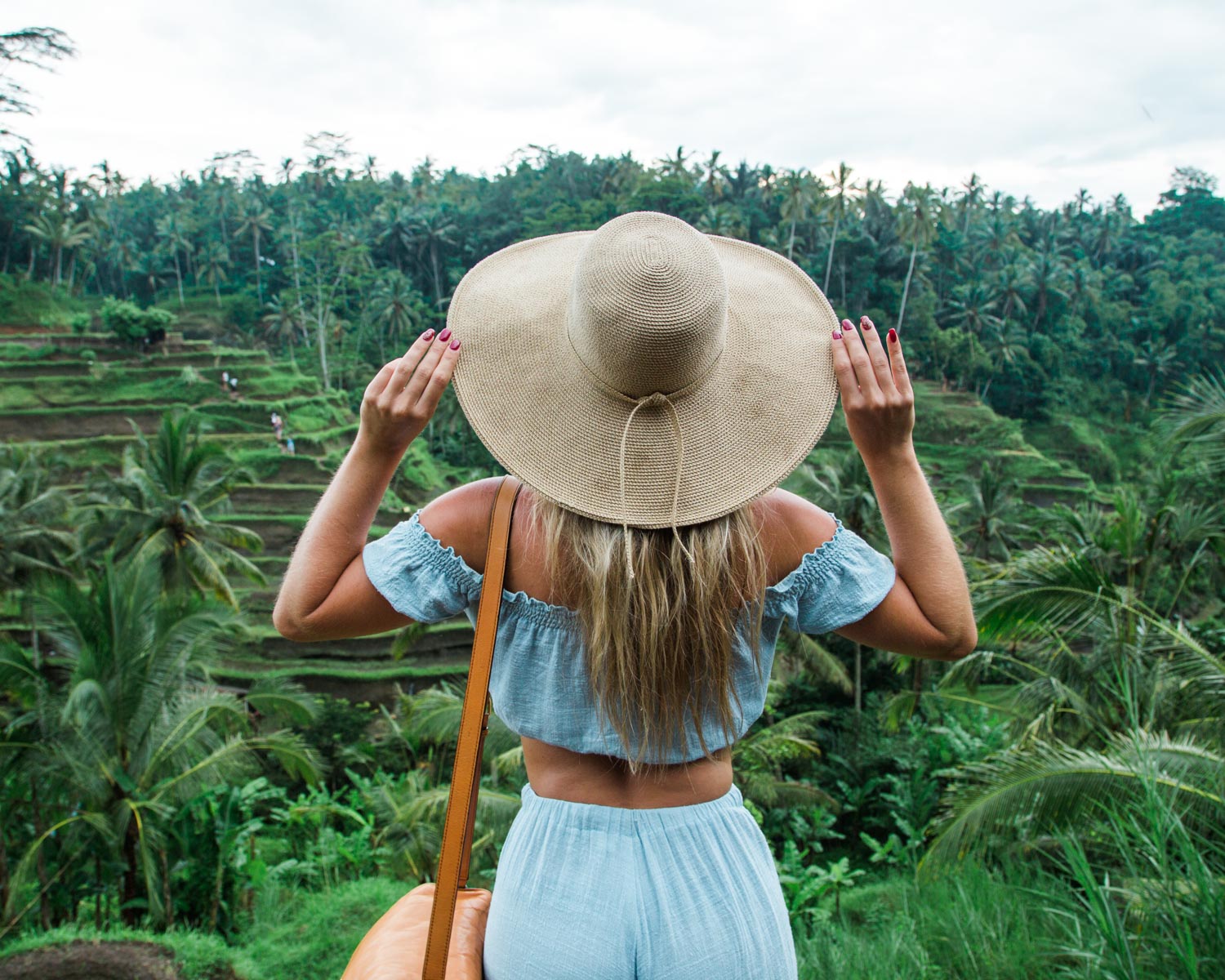 What is Eco-Travel?
Eco-travel is all about making conscious decisions while traveling. Think about it as "sustainable" travel — if you're passionate about conservation, reducing your environmental footprint and making better choices that will positively impact our environment, the animals and the people in the world, then eco-travel what already you're doing!
Here are the key actions that sum up "ecotourism":
Supporting local communities and business owners
Reducing your impact on the natural environment and resources
Avoiding actions that will negatively impact cultural practices

What is Ecotourism?
The International Ecotourism Society defines ecotourism as: "Responsible travel to natural areas which conserves the environment and improves the welfare of local people."
When I first started traveling, ecotourism wasn't on my radar. But over the years, I've realized how important it is, and I've been inspired to use my platform as a way to promote a "greener" way to see the world.
Ecotourism is all about ensuring that our Earth's natural wonders will be there for future generations.
To help hotels and businesses become more eco-friendly, the International Ecotourism Society created eight principles of ecotourism for the tourism industry to use as guides. What I love about these principles is that it takes the guesswork out of trying to find the best eco-friendly resort or tour company.
As a rule of thumb, the more principles an establishment adheres to the more "eco" it is.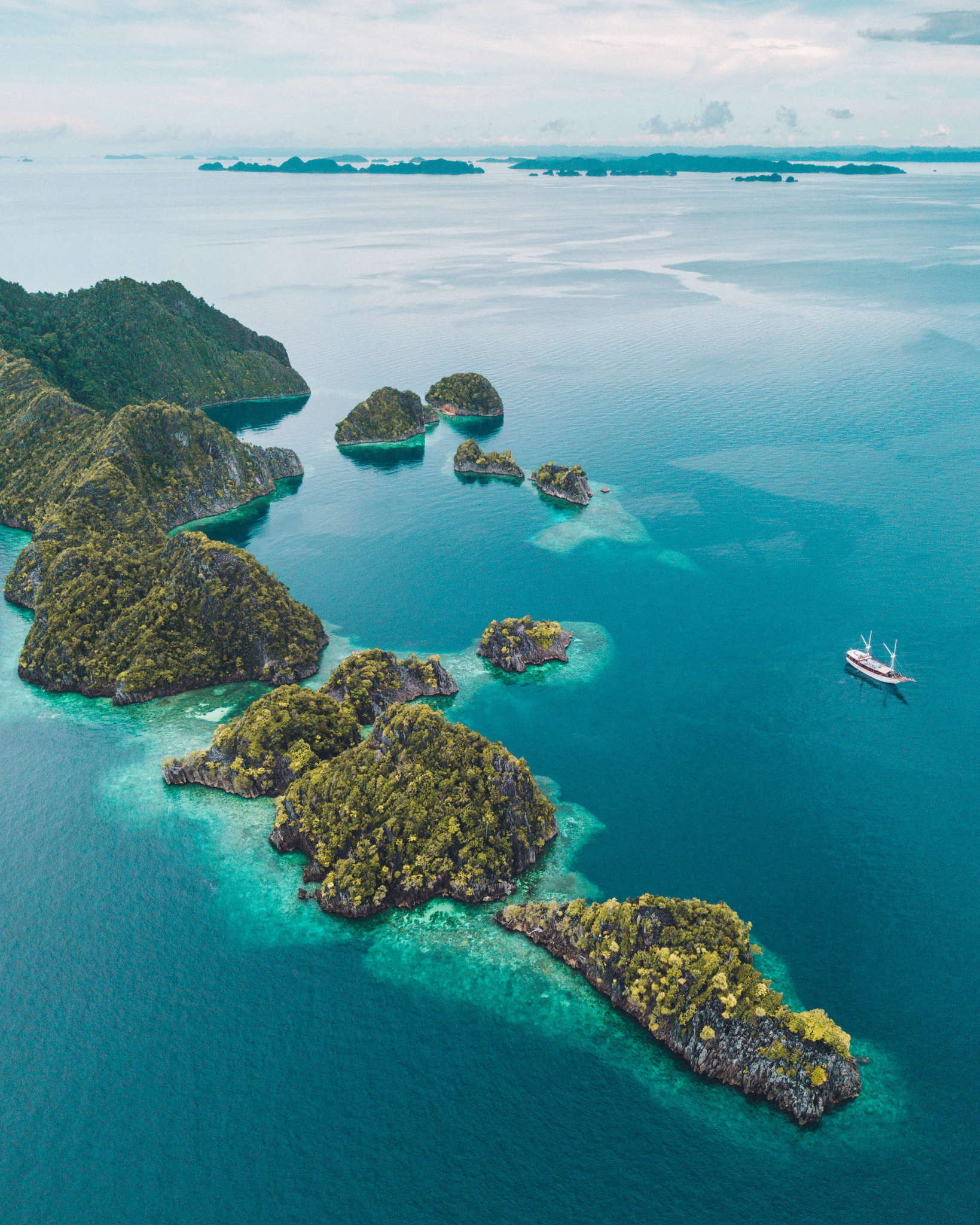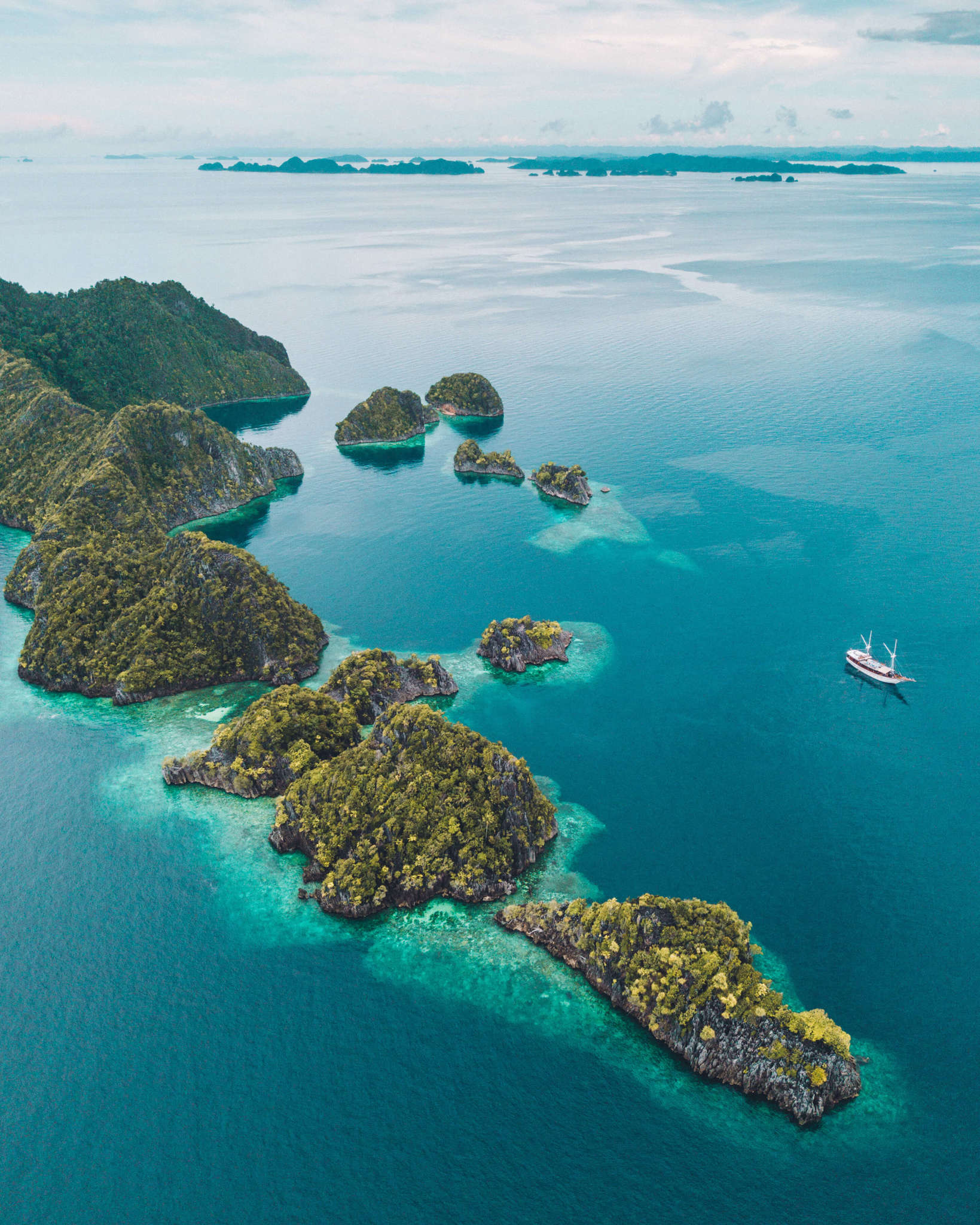 Why is Eco-Travel Important?
Over the last decade, more people are traveling than ever before. In 2017, 1.3 billion people traveled the world (that's insane!), and that massive number has a positive and negative impact on the planet.
Some of the positives are that people learning about different cultures and seeing with their own eyes how special our planet truly is and why we need to protect it. Tourism has also helped people break the cycle of poverty and grow their business.
One of my favorite examples of this is the Sapa homestay tour I did with Hong, a local guide. Since sharing my experience on her blog, dozens of my readers have stayed with her, and she's used the exposure to expand her business and open a cafe!
A huge negative impact of the growing numbers of travelers is the "over-tourism" to the world's most popular destinations.
In Barcelona, Spain more than 32 million people visit the city each year. The majority of travelers arrive over the summer months (June to August). With such a high demand for accommodation, rental prices are soaring, and locals are unable to afford the increases, and the local culture is suffering as a consequence.
In Thailand, the Maya Bay closed down indefinitely due to over-tourism. Maya rose to fame in Leonardo DiCaprio's movie The Beach, and more than 2.5 million people visited the bay in 2018. The sheer number of people and boats has devasted the natural environment.
In the Philippines, the local government shut down Boracay due to pollution. With more than 2 million annual visitors a year, the ecosystem couldn't handle the crowds, and the local government had to take drastic measures to save it even though the 17,000 people that live on the island mainly depend on tourism to make a living.
By using eco-travel principles, we can help curb the negative effects these destinations are experiencing. If eco-travel is done correctly, there shouldn't be pollution because environmentally-friendly products are used, there is little destruction to the natural environment, and local cultures or wildlife shouldn't suffer as a result of tourism.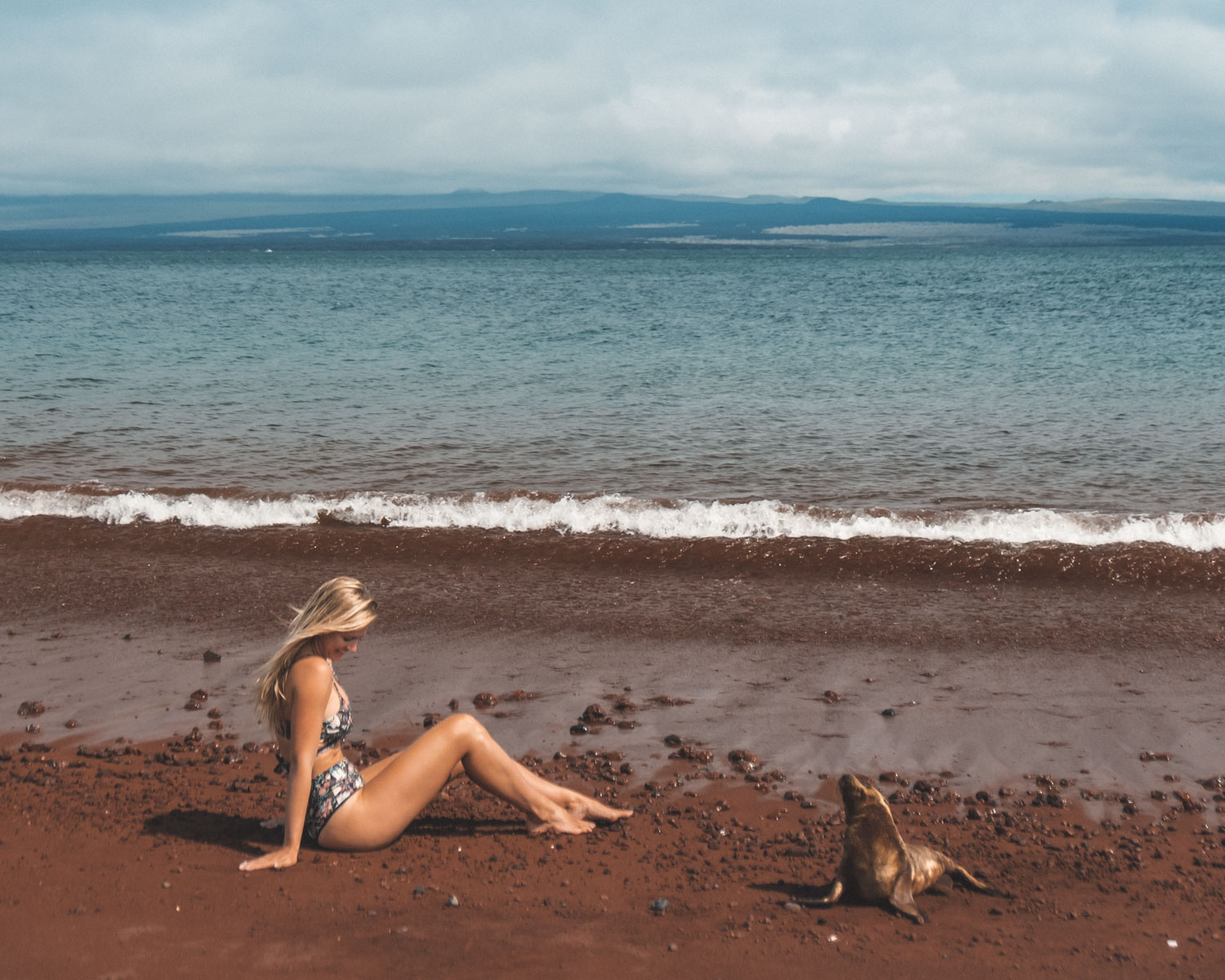 Eco-Friendly Travel Products
Eco-travel starts before you step foot onto a plane, train, or bus. Here are some of my favorite eco-friendly travel essentials that will help you reduce your impact while traveling.

Sustainable Travel Fashion
The fast fashion industry has a massive impact on our environment. In recent years, I've done my best to educate myself on the topic to make better purchasing decisions and to support brands that are making an effort to reduce waste and resource consumption.
I especially love brands that upcycle plastic waste and promote ethical work environments! Here are some of my current favorite sustainable fashion items and brands: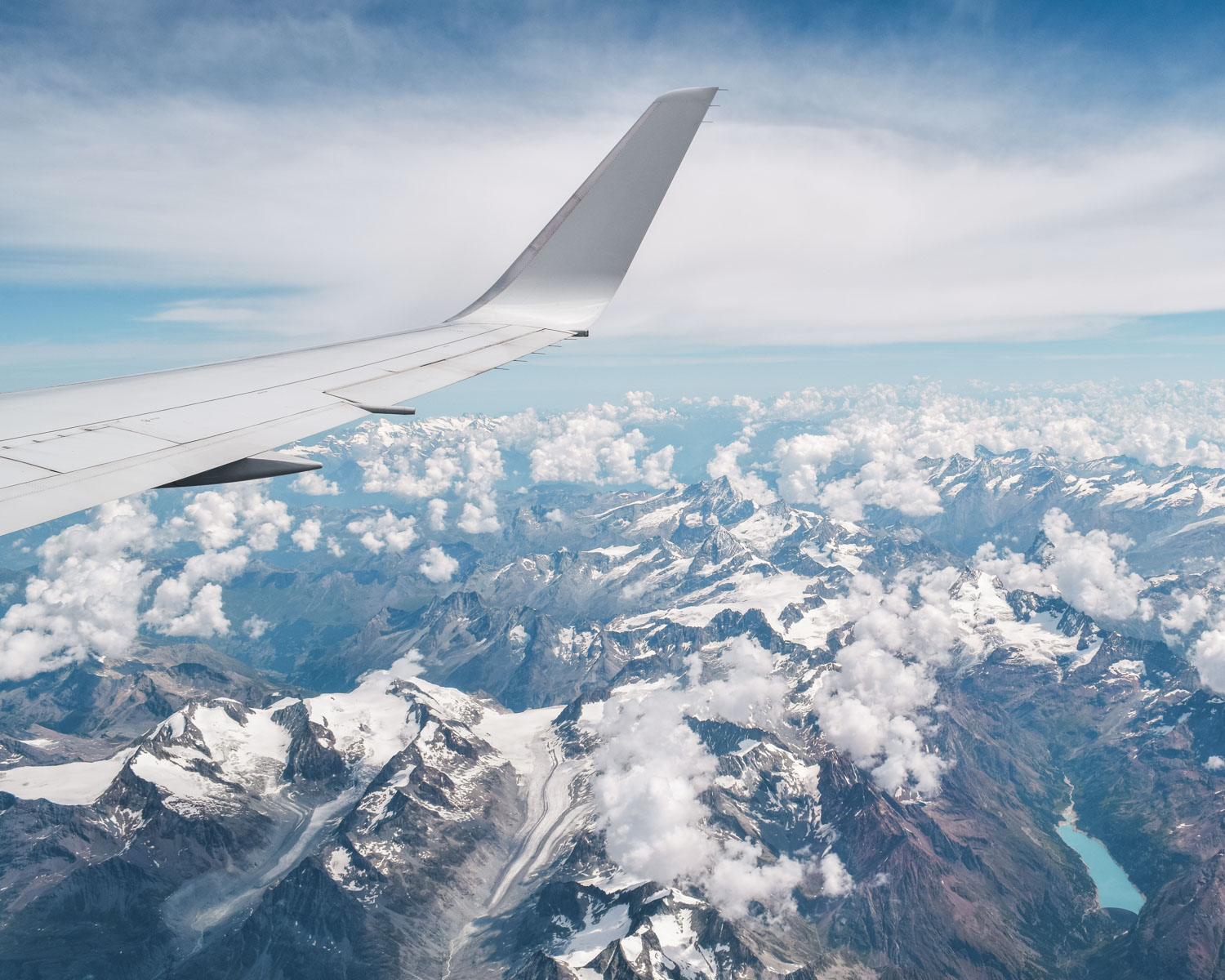 How to Choose a Green Airline
Flying not only has a huge carbon footprint, but it also uses a ton of resources like fuel and beverage cups, in addition to food waste. Unfortunately, overall carbon emissions continue to rise each year, because more people are flying than ever before. While some airlines are better than others, the "greenest" airline has been up for debate for a few years now, but there are some things to consider when you're comparing flights and airlines on future trips!
Is it an older plane model? Older aircraft use more resources while newer aircraft are designed to reduce drag and fuel consumption.
How eco is the food and drink options? Most airlines serve vegetarian and vegan-friendly options — those are more environmentally friendly than meat dishes. Do they serve single-use plastic straws, trays, and cups or do they use compostable or biodegradable packaging for their meals?
Do they recycle their used pillows, blankets, and uniforms?
Top Ranking US Airlines
Delta Air Lines
Alaska Airlines
Top Ranking International Airlines
Virgin Atlantic
Norwegian
Air New Zeland
KLM
Air Canada
Japan Airlines

Tongabezi Lodge
How to Choose Eco-Accommodation
There are tons of eco-accommodation options that have sprung up all over the world. Whether you're looking for a remote eco-lodge or a luxury eco-resort, there's something to suit everyone's budgets while still having a minimal impact on the environment.
An eco-lodge or eco-resort should adhere to the following principles:
The property is designed and built to have a minimal impact on the natural environment
The property does their best to minimize energy, water, food, and any other waste
The property employs local people and supports initiatives designed up uplift the local community
The property follows ethos to protect the environment and wildlife
If the resorts and lodges are a bit out of your price range or you prefer roughing it, camping and glamping are excellent examples of eco-accommodation. Most of the time, you'll have to use solar-powered devices and eco-toilets, which help to reduce your impact.
I also check for hotels that are certified sustainable from one of the leading standardized programs like Green Globe Certification or Green Key Global, when I'm visiting a new destination.

Where to Find Eco-Accommodation
There is a range of accommodation sites that are designed to help you find the best eco-accommodation options around the world. Here are some of the best platforms you can use:
EcoBnb: EcoBnb categorizes accommodation options into levels of eco depending on how many principles and criteria it meets.
Green Pearls: Green Pearls lets you can browse eco accommodations based on the type of vacation you want like wedding, diving or vegan. There is also a ranking system to help you see how eco a place is when compared to others in the same area.
Airbnb: Airbnb is more eco than staying in a large hotel as long as you watch your use of energy, water, and food waste.

Banff National Park
How to Reduce Your Footprint While Traveling
I've written a comprehensive guide on all the things you can do to reduce your environmental footprint while traveling. It covers everything from choosing eco-friendly tour operators to eating more sustainably and being mindful about how you can reduce, reuse, and recycle.
But the biggest change I've made to my lifestyle is my pledge to travel less and donate money to offset my carbon footprint. I'm cutting my yearly flights in half, and I'm making a conscious decision to only fly with greener airlines and to choose the flight option with the least amount of legs. It's a start!

Overall
Of course, we are all human and get set in our ways. I am guilty myself of going into auto-pilot and making decisions that aren't the best for the planet. But I'm trying! And so are a lot of us, individuals and massive corporations alike.
It seems like every day, it's getting easier to make the right decision.
Being eco-friendly most certainly doesn't have to be a sacrifice. Eco-resorts focus on high-quality furnishings that are built to last. Farm to table food is always better than any pre-packaged imported meals. Treating yourself well is often the same as treating the planet well.

Do you have any tips for eco-travel? Let me know in the comments below!