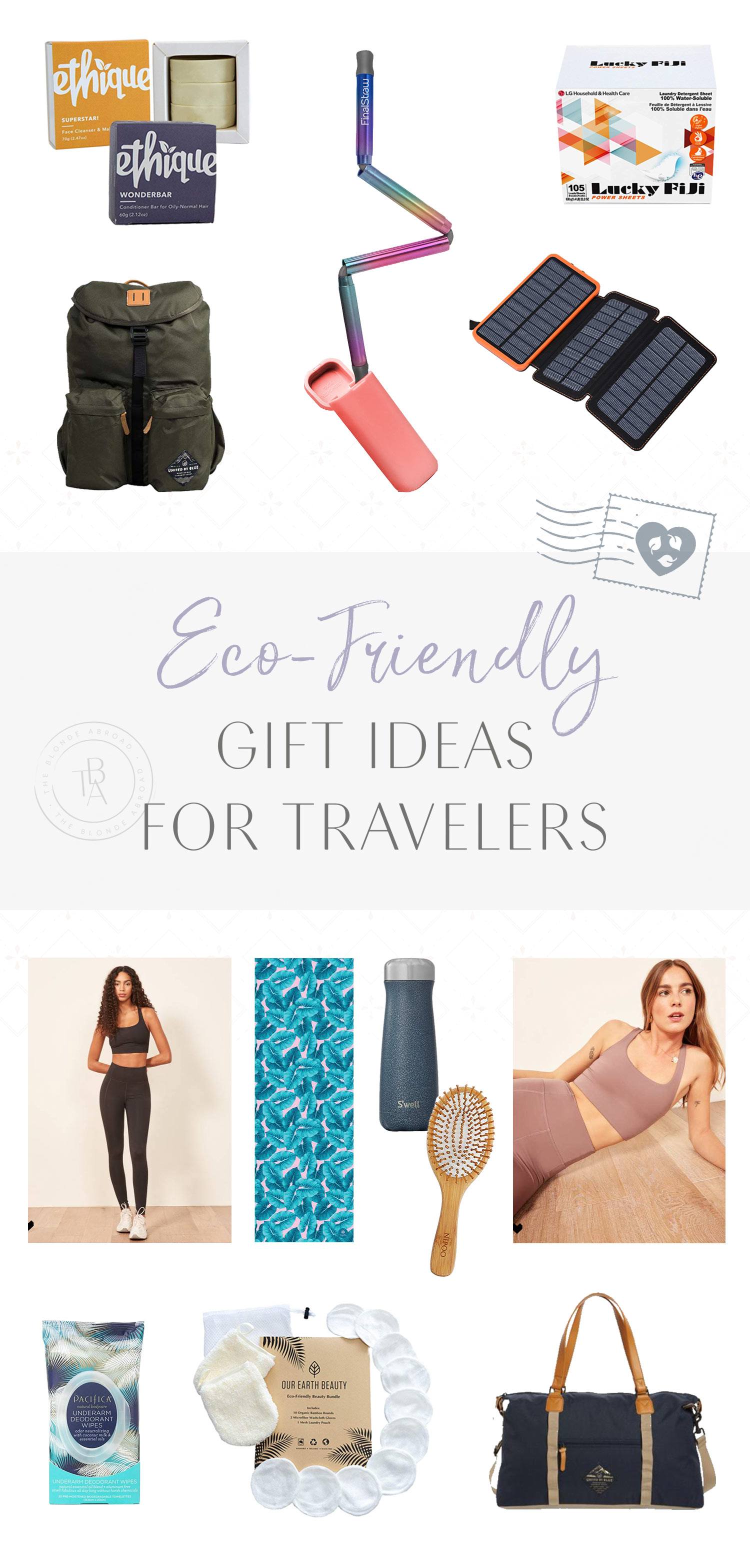 Updated: November 2022
Travel can leave a big carbon footprint, so I always try to opt for green and earth-friendly products whenever possible. Using eco-friendly travel products can make a huge difference in the environmental impact of travelers and help to reduce waste.
I hope you find some new eco-friendly travel products to take with you on your next trip abroad or gift to that special traveler in your life.
If you'd like to opt to shop small this year, search for a "refillery" or "zero-waste" shop in your area! You can typically find awesome eco-products, refillable home and cleaning products, and buy a gift card to give as a gift — all while supporting your local businesses.
Here are my favorite eco-friendly gift ideas for travelers!

Electric Bike
Give the gift of getting around this holiday season! Using an electric bike is so much better for the environment than driving—plus it's a great way to be active and to cover more miles (comfortably) compared to a traditional bike.
I love Blix's e-bikes! They combine style, utility, and performance at an affordable price point. You can use code 'TBA50' to get $50 off your Blix e-bike purchase.
FinalStraw
FinalStraw's mission is to create less waste in the world and cut down on single-use plastics! The FinalStraw product will truly last you a lifetime, and comes in different colors—I love the teal and blue colors! These straws are BPA free, dishwasher safe and can easily attach to your keys! They collapse into a handy carrying case, come with a cleaning wand, and can be taken anywhere along your travels. They also make awesome stocking stuffer gifts!
SHOP NOW
Self-Sanitizing
Cut down on single-use plastic water bottles and to-go cups! This 32oz insulated water bottle is perfect for hot or cold beverages and is made of high-grade, BPA-free stainless steel and a silicone sleeve. The LARQ Bottle is the world's first self-cleaning water bottle and water purification system. It uses UV-C LED light to eliminate up to 99.9999% of bio-contaminants from your water and bottle.
SHOP NOW
Girlfriend Collective
Like I mentioned, Girlfriend Collective makes the stylish and sustainable activewear out of recycled plastic bottles— the dream! These sports bras are made from the same stretchy material as the high-rise leggings. Grab a matching set before your next trip!
SHOP NOW
Cotton + Bamboo
Crafted from a soft blend of cotton and bamboo fibers, these wash pads are naturally hypoallergenic and gentle enough for even the most sensitive skin types. Reusable and biodegradable, they're an eco-friendly alternative to single-use cotton rounds.
SHOP NOW
Duo Set
I love the concept of shampoo and conditioner bars — they don't use plastic packaging, and are way easier to travel with (no liquid allowance issues)! This duo set offers environmentally-friendly, salon-quality haircare that cleans your hair, with honeyquat and shea butter to add a bit of shine without any sulfates, parabens, silicone and phthalates. Plus, recyclable packaging!
SHOP NOW
Solar Charger + Power Bank
A portable charger is so handy when traveling! You can charge your phone, tablet, and more, on the go. This charger operates off of solar, stores up in its power bank, and has a USB output. Plus, it's dust and waterproof!
SHOP NOW
Insulated + Leak-Proof
Skip the single-use, to-go cups! Designed in a double-walled construction with a vacuum-insulated seal, this leak-proof container is perfect for packing everything from hot soups to cold smoothies.
SHOP NOW
Stainless Steel
This set of three lidded storage containers are perfectly sized to fit inside a tote for on-the-go meals. Crafted from premium stainless steel with leak-resistant lids, they're a must-have for leftovers, lunches, sauces, and more.
SHOP NOW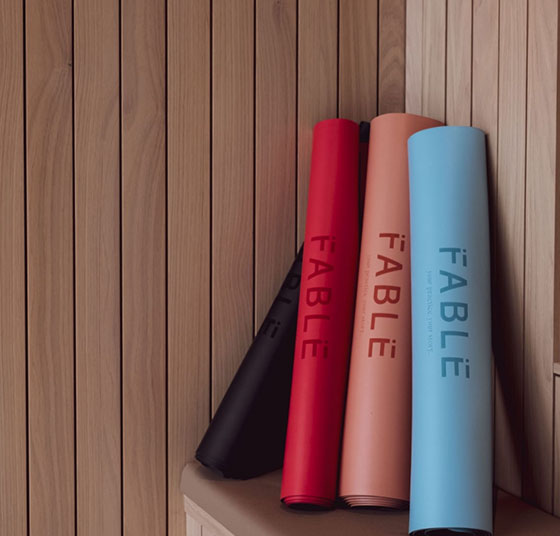 Biodegradable
This sustainable yoga mat has been crafted using biodegradable natural tree rubber and PU for ultimate stability and cushion. Wider and longer than standard size mats, the upper layer is non-slip, offering the grippiest of grips even when the sweat is pouring and you're begging for savasana.
SHOP NOW
Eco-Friendly Products
Not sure what to get? A membership to Public Goods is a great way to give a gift that keeps on giving! They offer healthy and sustainable products, delivered straight to your door, in minimal packaging. Or, they have lots of gift sets to pick from. I've found the products to be well-designed with some great eco-friendly essentials!
*You can use the code 'BLONDEABROAD' for 25% off your first Public Goods order.
SHOP NOW
Girlfriend Collective
Girlfriend Collective makes the stylish and sustainable activewear out of recycled plastic bottles— the dream! These high-rise, compressive legging with flattering seam details are made using recycled water bottles—79% RPET and 21% spandex—and offer a four-way stretchy and breathable fit. I always try to opt for sustainable apparel over fast fashion, and these are the perfect travel leggings.
SHOP NOW
I hope this list helps you find new eco-friendly travel products to use during your travels.
Disclosure: Please note that some of the links above are affiliate links, and at no additional cost to you, I earn a commission if you make a purchase. I would never recommend anything I don't personally love, and the income goes to keeping this site updated and free for everyone!