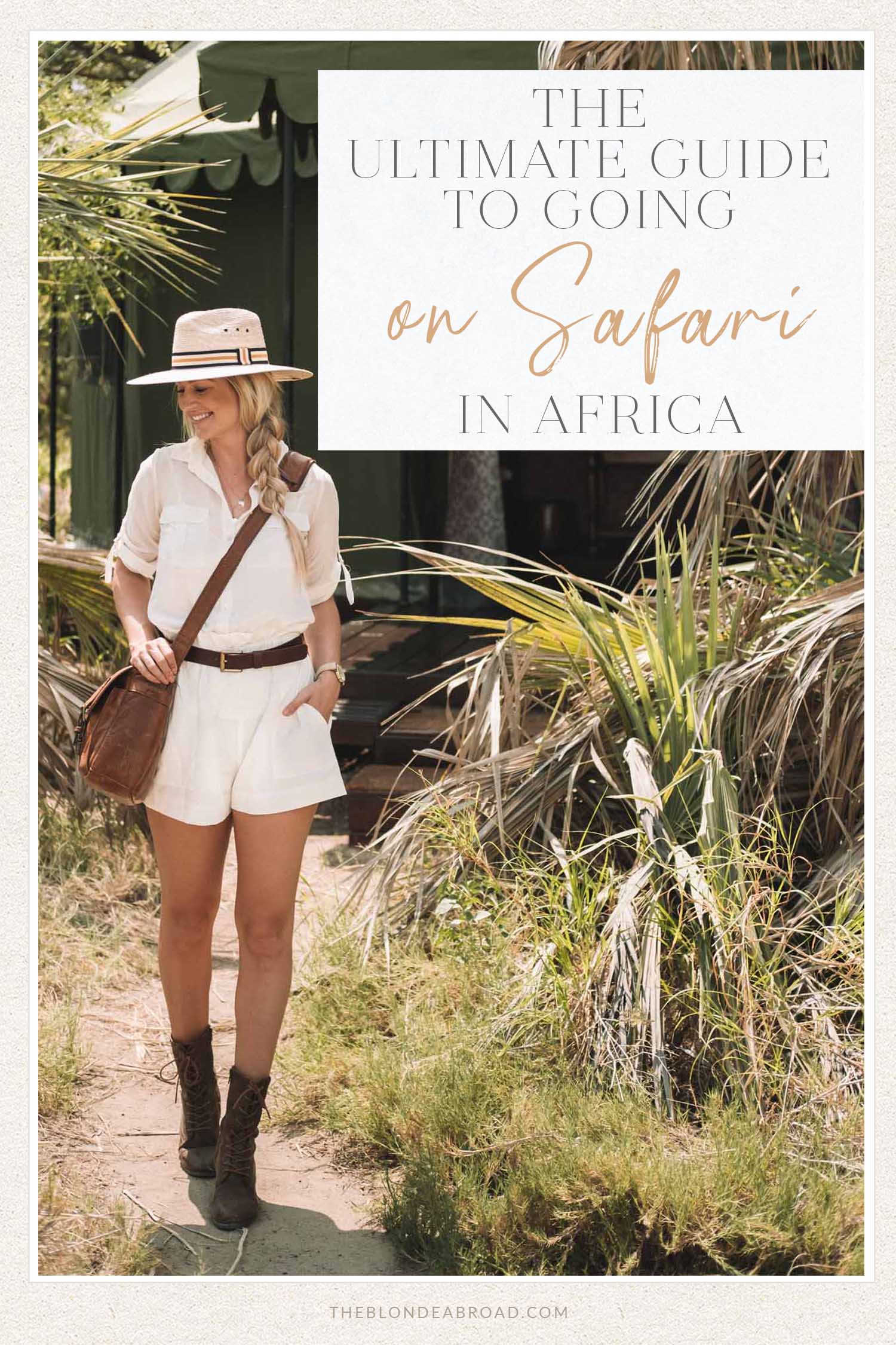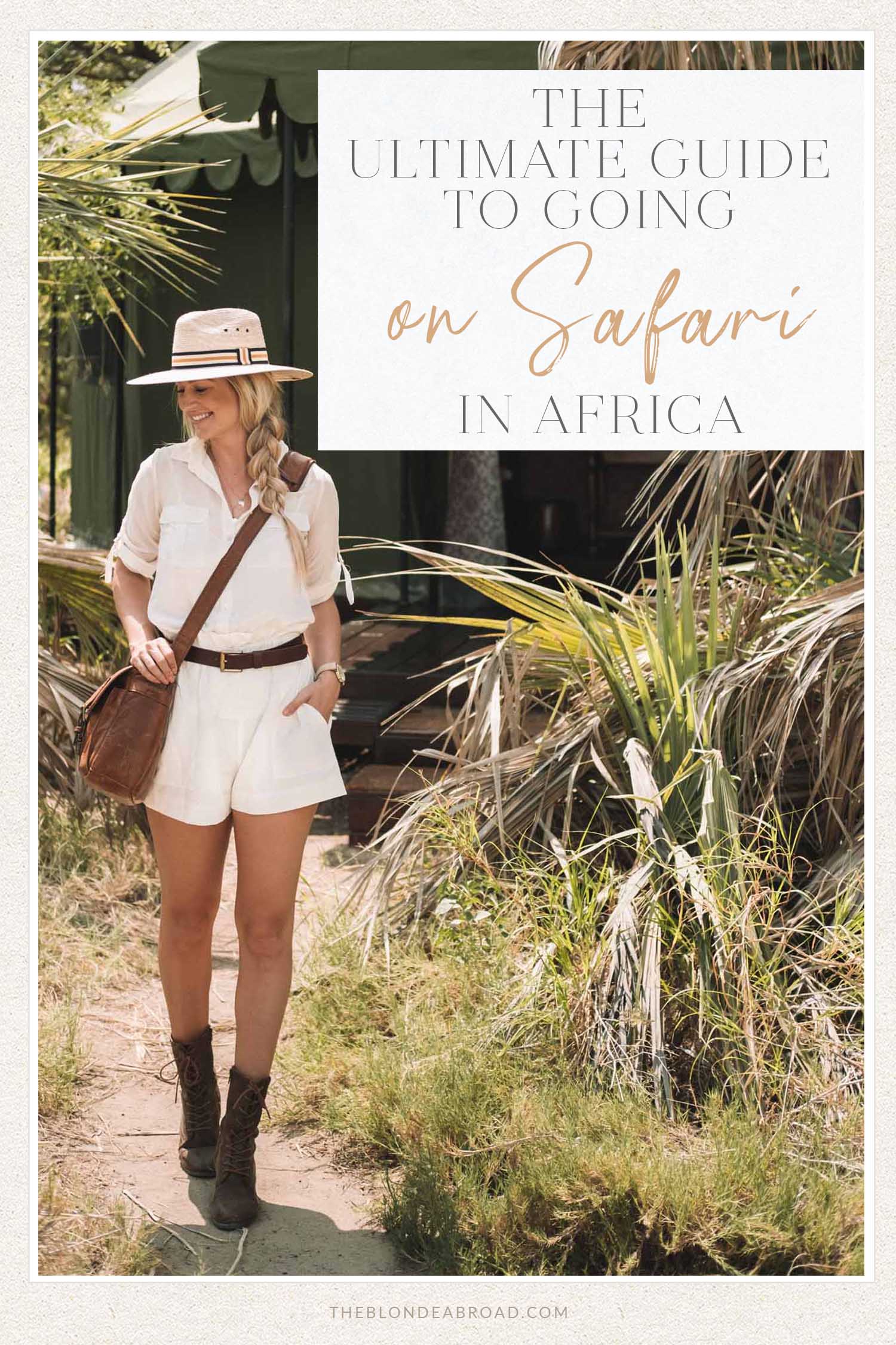 One of the best things about living in Cape Town is having the opportunity to explore the depths of Africa. Even after being based here for years, I still jump at the chance to explore the great outdoors. From South Africa to Kenya and beyond, there is nothing more captivating than experiencing exotic wildlife in their natural habitat.
As completely worthwhile as it is, planning an African safari is a massive undertaking.
Where is the best place to go? When is the prime time to spot animals? What should I pack for a safari? You guys have been asking me tons of questions about safaris and I'm ready to cover 'em all!
Ready to get wild? Here is your ultimate guide to going on an African safari.

The Best  Time to Go on Safari
Imagine the United States, China, India, and most of Europe combined together into one whopping mass of land. That incredible supercontinent will give you an idea of how big Africa is! In fact, Africa is four times larger than the continental US.
Of course, if someone asks the best time to visit the US, it would depend on countless factors. The same is true of Africa. This diverse continent has snowy mountains, vast deserts, lush grasslands, and dense forests.
You can have a completely different experience at different times of the year.
The great thing about the sheer size of Africa is that you can visit any time of the year. Check out my post on the best time to go on safari in Africa for a full month-by-month guide to help you figure out where to go and when.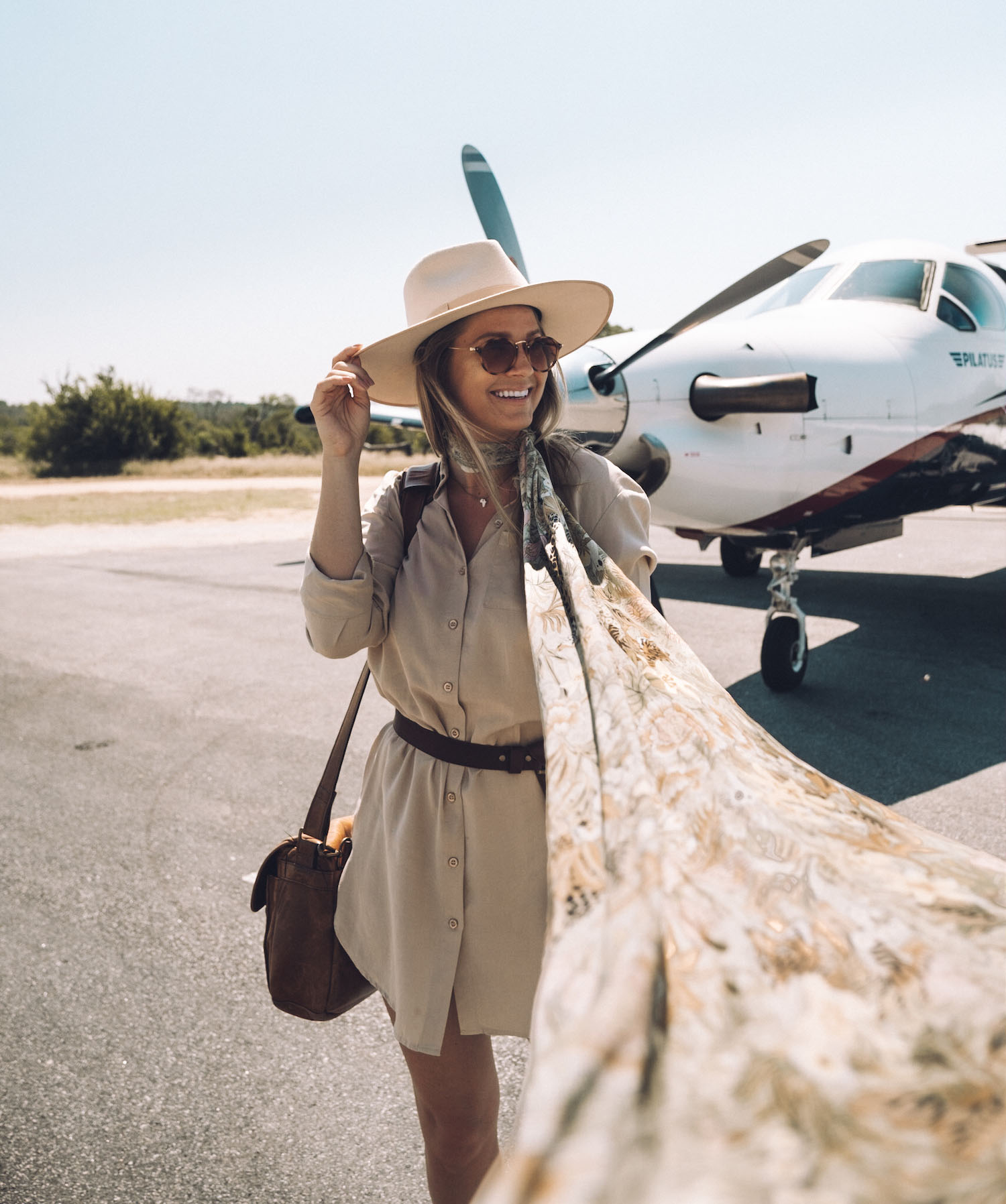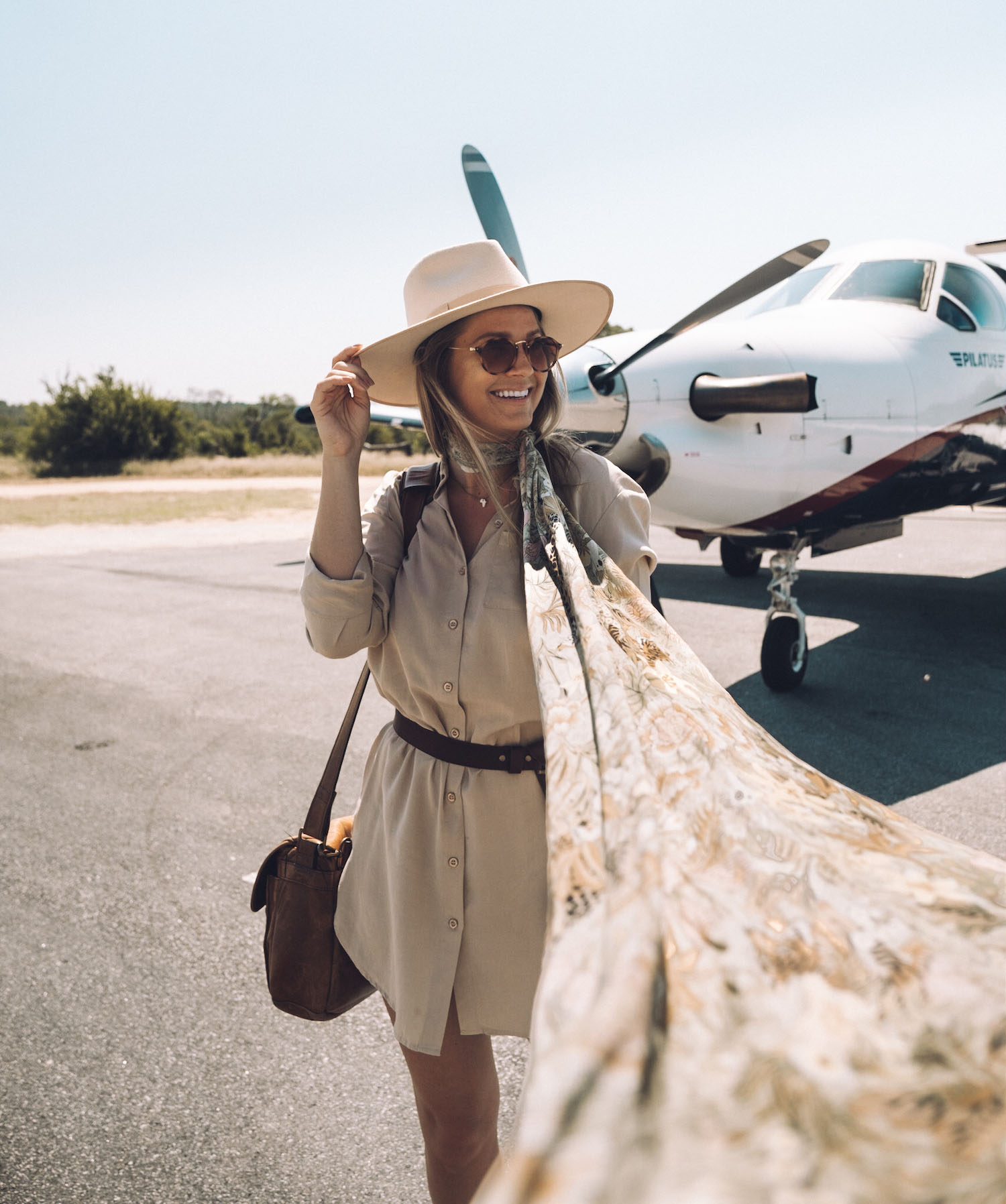 What to Pack for a Safari
Typically when it comes to packing, less is more. After all, you can almost always just pop down to the local shopping center and grab whatever you need. It's a whole different story when you are on safari, however.
More of than not, you'll have no local amenities.
When you're out on a safari, you're fully exposed to the elements and it's crucial to have everything that you need for the day. On top of that, luggage space is often strictly limited (if you're taking short bush flights to get to your destination), so you need to be highly strategic.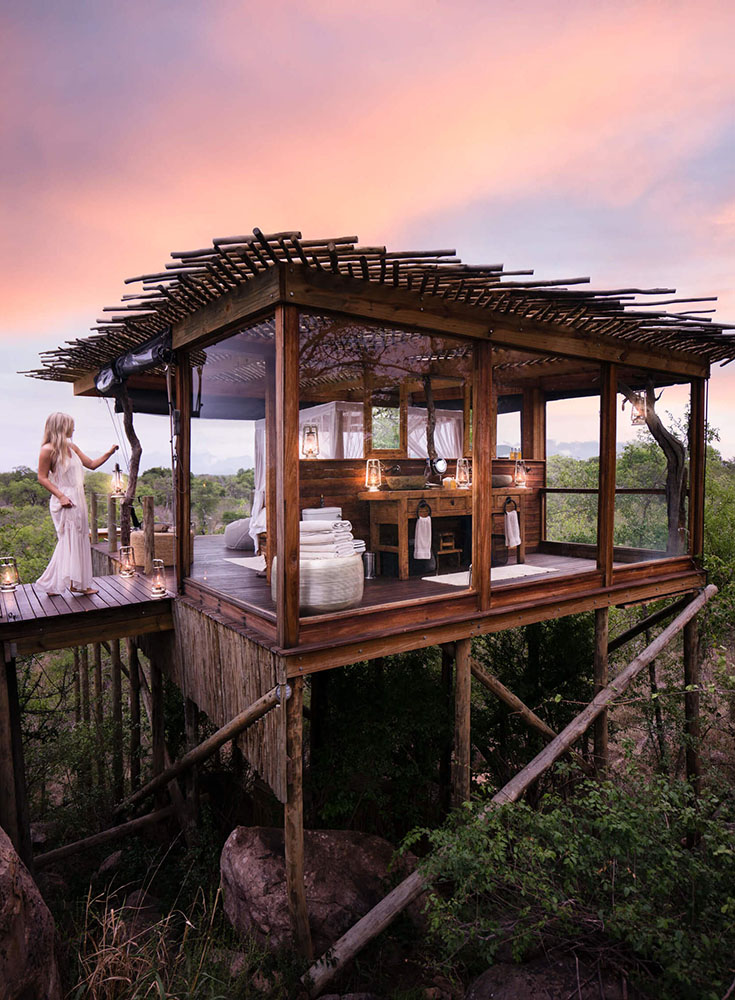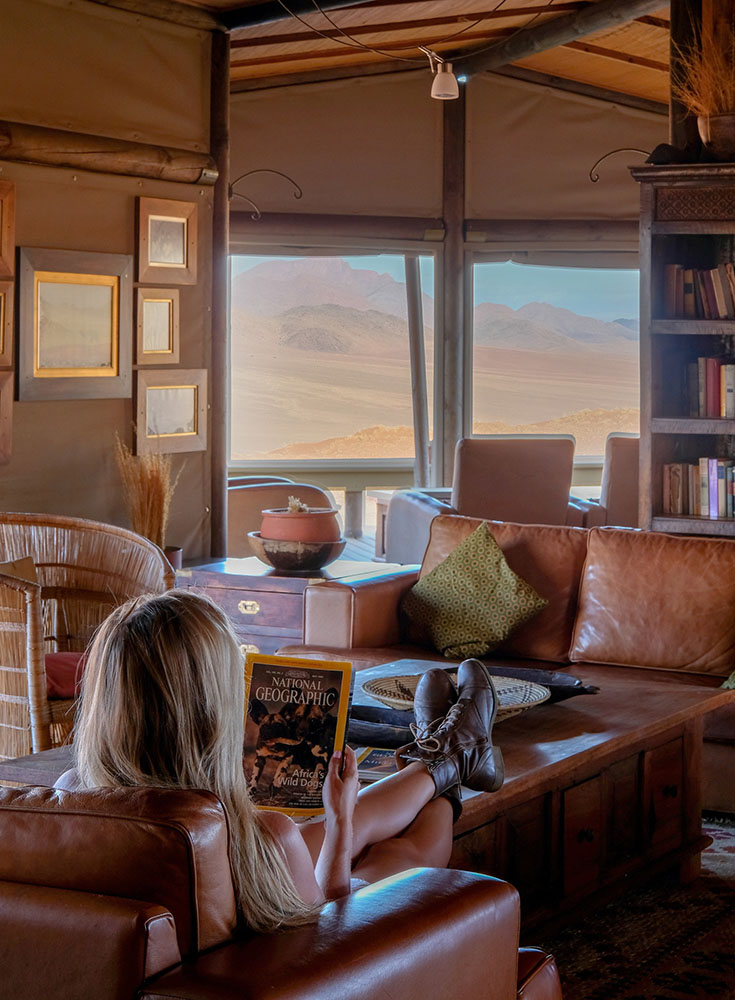 How to Find a Safari Lodge
Finding the right safari lodge is crucial to the success of your trip! Unlike hotels where you come and go as you like, a safari lodge is typically where you spend much of your time.
In most cases, they also provide the game drive itself.
It's totally possible to come all the way to Africa and, for better or worse, only interact with your lodge. Lodges tend to encompass a huge space and offer a lot. Before you commit, do diligent research.
The first step to finding the right accommodation for a safari is to choose your safari experience. From tiny tents to luxe lodges, there is something for every type of traveler.
One of your early steps is deciding which kind of safari-goer you are.
Last but certainly not least, think about the experience from the side of the animals. Safaris are about safely entering animals' habitat without affecting a thing. Before you decide on a safari company, look for key tips on how to have an ethical animal encounter. Sadly, too many companies are focused on profit over animal welfare.
Plan carefully for a cruelty-free adventure.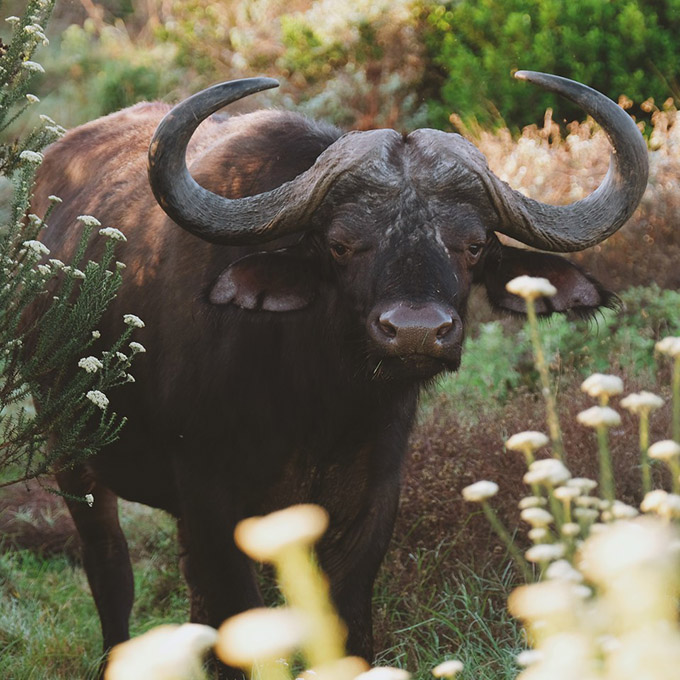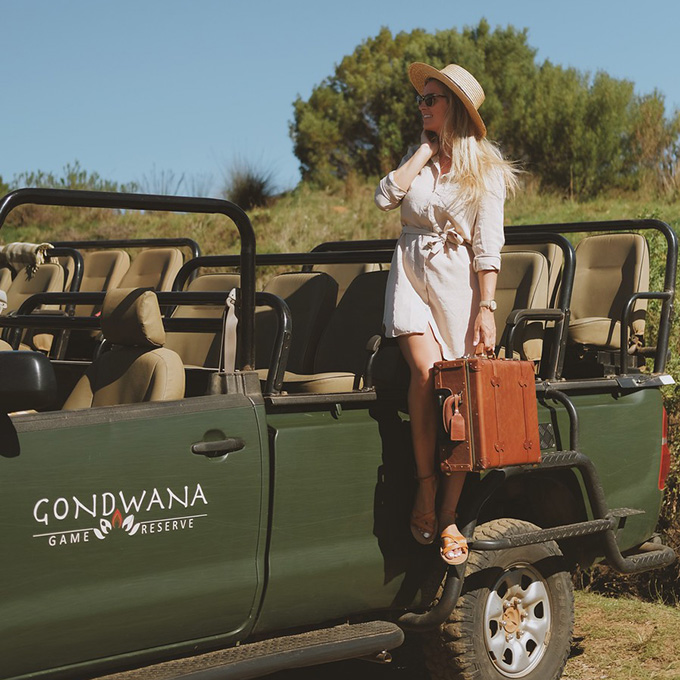 Gondwana Game Reserve
Read More!
Where I've Stayed
I have been so incredibly lucky to be able to experience some of the best safari lodges in Africa. While you are looking for inspiration, here is a country-by-country rundown of my most unforgettable places.
South Africa
Rovos Rail Durban Safari: Not your average safari experience, the vintage glamour of the Rovos Rail Durban Safari will transport you back in time.
Lion Sands Ivory Lodge and Treehouses: I had a magical glamping experience staying at Lion Sands Ivory Lodge and Treehouses! What's better than a night under the stars with the lions, tigers, and bears? Full disclaimer: there are no bears.
Royal Malewane: Kruger National Park is widely considered to be South Africa's top safari destination and staying at Royal Malewane brings you to the heart of it all.
Gondwana Game Reserve: I had my first ever African safari while staying at Gondwana Game Reserve in South Africa and this place will always have a special place in my heart.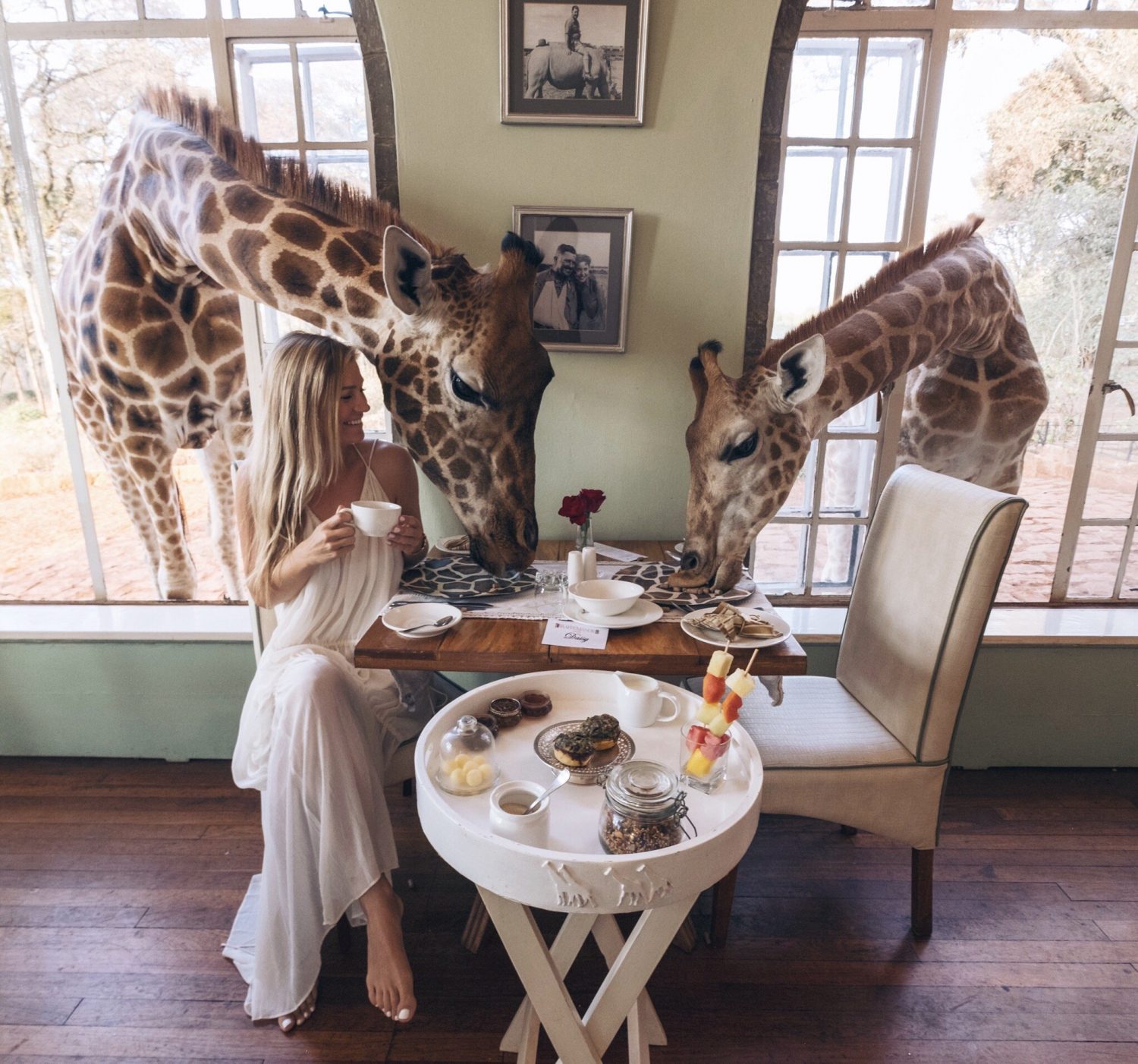 Giraffe Manor, Kenya
Kenya
Cottar's 1920s Safari Camp: This family-owned spot is iconic in Kenya. A night at Cottar's 1920s Safari Camp is perfect for disconnecting from the world and seeing Africa as it used to be.
Mahali Mzuri: This luxury spot in Kenya's Maasai Mara National Park is an epic adventure. Owned by the famous Richard Branson, staying at Mahali Mzuri does not disappoint.
Giraffe Manor: Easily one of the most Instagrammable properties in Africa, this retro-chic hotel will literally have giraffes eating out of your hand.
Namibia
Wolwedans Boulders Safari Camp: When it comes to Namibia, it's all about the Wolwedans Boulders Safari Camp. They offer totally customizable stays so you can build your own safari.
Botswana
Sable Alley in Botswana: Reconnect with nature at the Khwai Private Reserve in the sky beds and luxury tents of Sable Alley.
Meno a Kwena: The simple and unpretentious Meno a Kwena camp at Makgadikgadi Pans National Park is a cozy camp for anyone looking to reconnect with nature.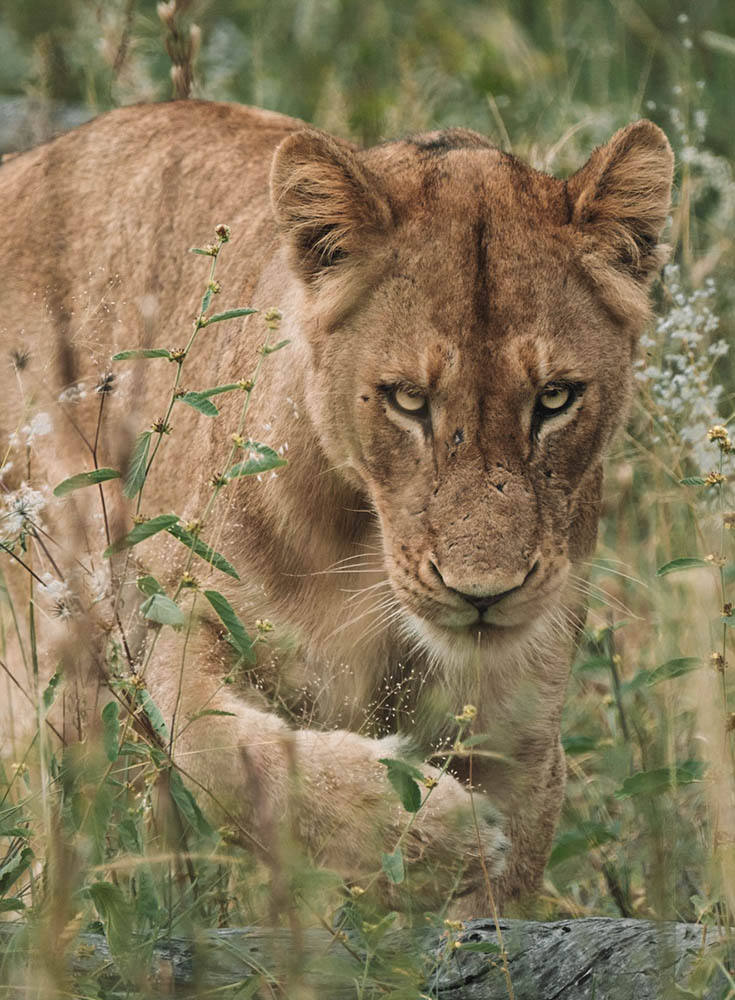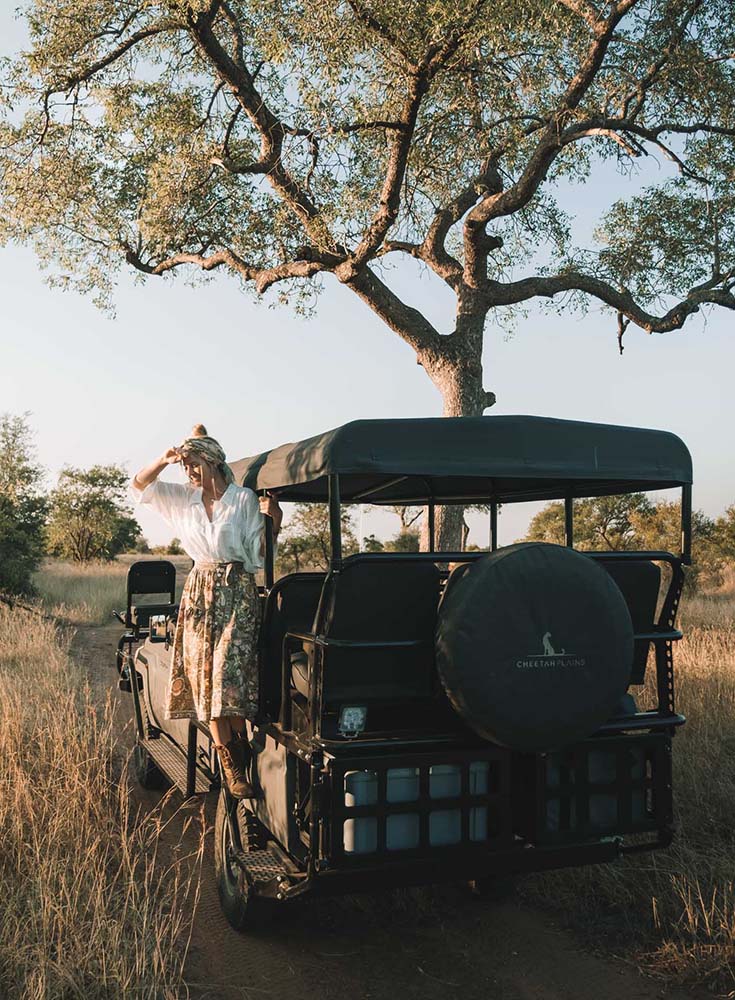 How Much to Budget for Safari
Safaris aren't cheap and you generally get you what you pay for. Before you go into sticker shock, do keep in mind that safari lodges are typically all-inclusive—so food, lodge, alcohol, and game drives are usually included. The only extra cost will be your flights.
Generally speaking, I'd highly recommend going for all-inclusive options. While you will see some cheaper options out there, be wary of any all-inclusive stay for less than $1,000 per night. The money you could save will come at the cost of your experience as well as the local ecosystem.
If you want to reduce your cost, take a shorter trip. You can have an amazing two-night stay then move onto the more affordable nearby areas to explore nature without doing a formal safari.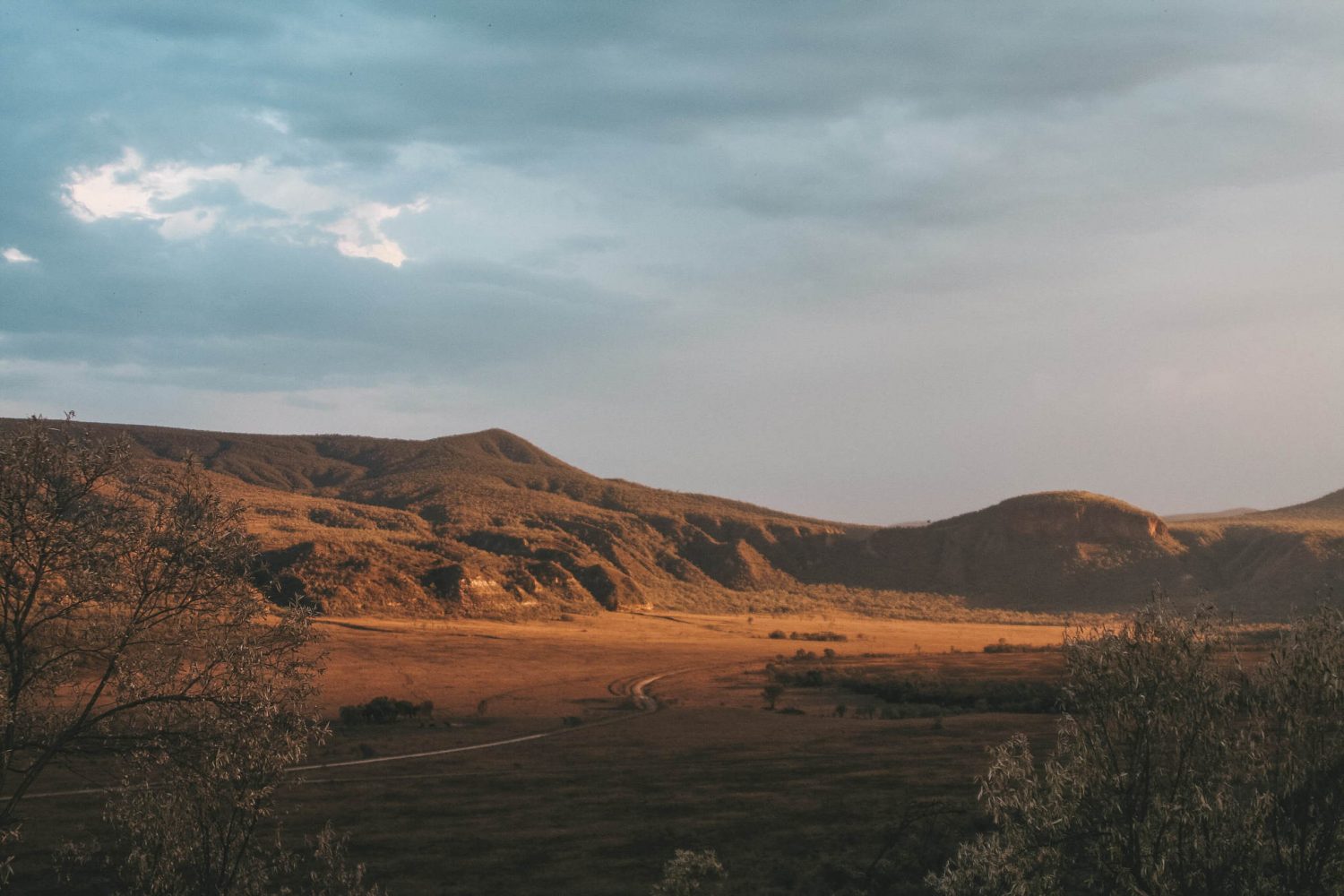 HELL'S GATE NATIONAL PARK
Best Places for Safari
If your schedule is wide open and you want to choose by destination, you'll find options galore. Ultimately, the best place for a safari depends on your travel style.
I love doing a combined city break and safari in South Africa or doing a road trip through Namibia. Kenya offers an opportunity to connect with local tribal culture while Zambia has the jaw-dropping beauty of Victoria Falls. With the famous wildebeest migration, Tanzania will take your breath away.
I could never pick a favorite because they're all so special in their own way.
Take your time reading about the top safari destinations in Africa to decide which is right for you.
And like I mentioned earlier, the time of year is a major factor as to "how good it is" and what you will see.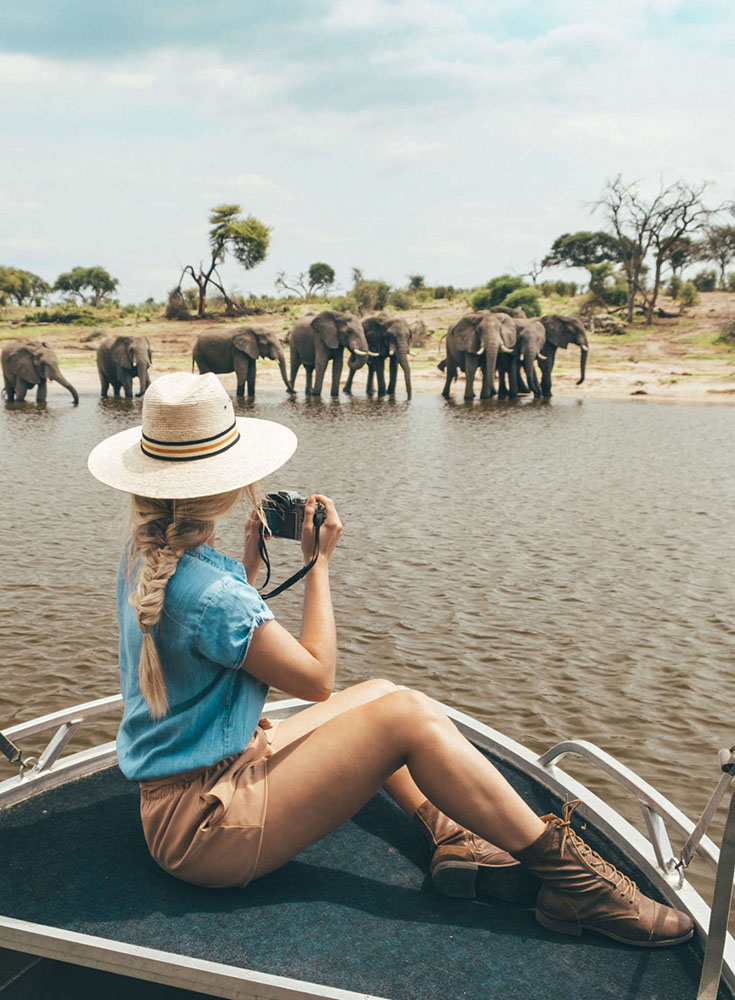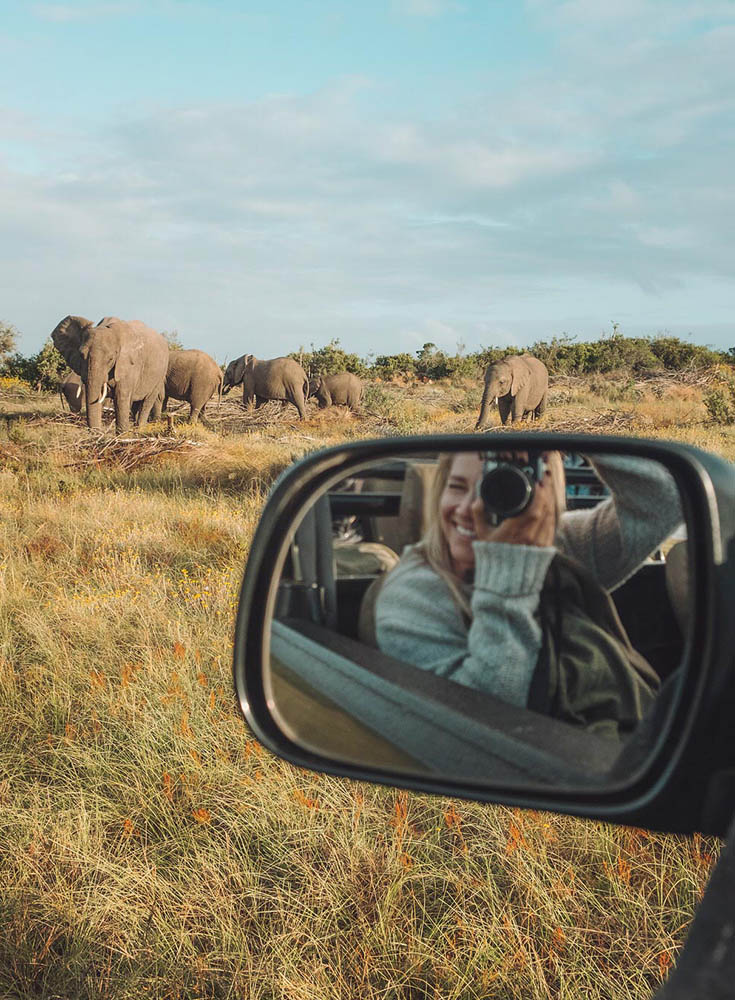 Tips for Photography an African Safari
Safari photography can be tricky. You are on a once-in-a-lifetime adventure and the animals sometimes just fly by in second.
You have to be on your toes and know your camera well. If you're a total newb, you need my beginner's guide to photographing an African Safari to get the basics down.

There you have it! That's my ultimate guide to going on safari in Africa.
Have any questions or looking for more info? Leave me a comment below!