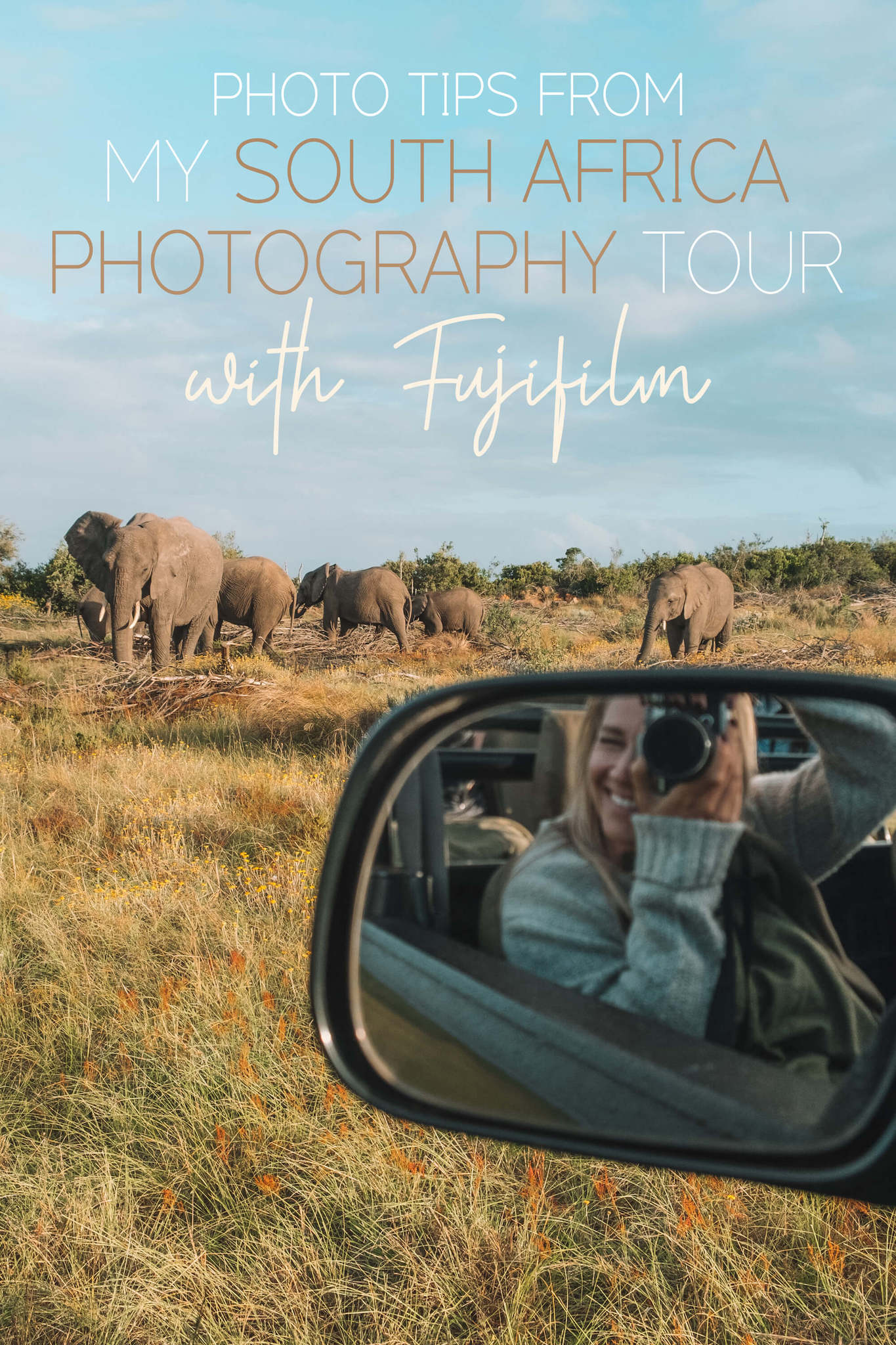 Our first TBA Escapes South Africa Photography Tour this past November was an amazing experience and SO much fun! TBA Escapes are all-female tours that take ladies on unique travel experiences around the world. The goal of these tours is to bring together like-minded female travelers from around the world!
In partnership with FUJIFILM USA, our ladies were able to get geared out with my favorite X Series camera bodies and lenses while exploring the most picturesque and stunning shooting locations around South Africa.
As I was creating the itinerary for this tour, I wanted to show the best of the best that South Africa has to offer, and wanted to center every detail around photography. We scouted locations specifically based on the best photo opportunities, and held workshops on ALL types of photography– not just landscape.
Here are some photography tips from TBA Escapes November South Africa Photography Tour with FUJIFILM USA!

Landscape Photography
South Africa is a beautiful and diverse country, and there's no shortage of epic landscapes to shoot while visiting. We spent a few days exploring the beaches, driving the Cape Peninsula, going up to Table Mountain and hiking Lions Head at sunrise.
Plus an epic helicopter flight over Cape Town!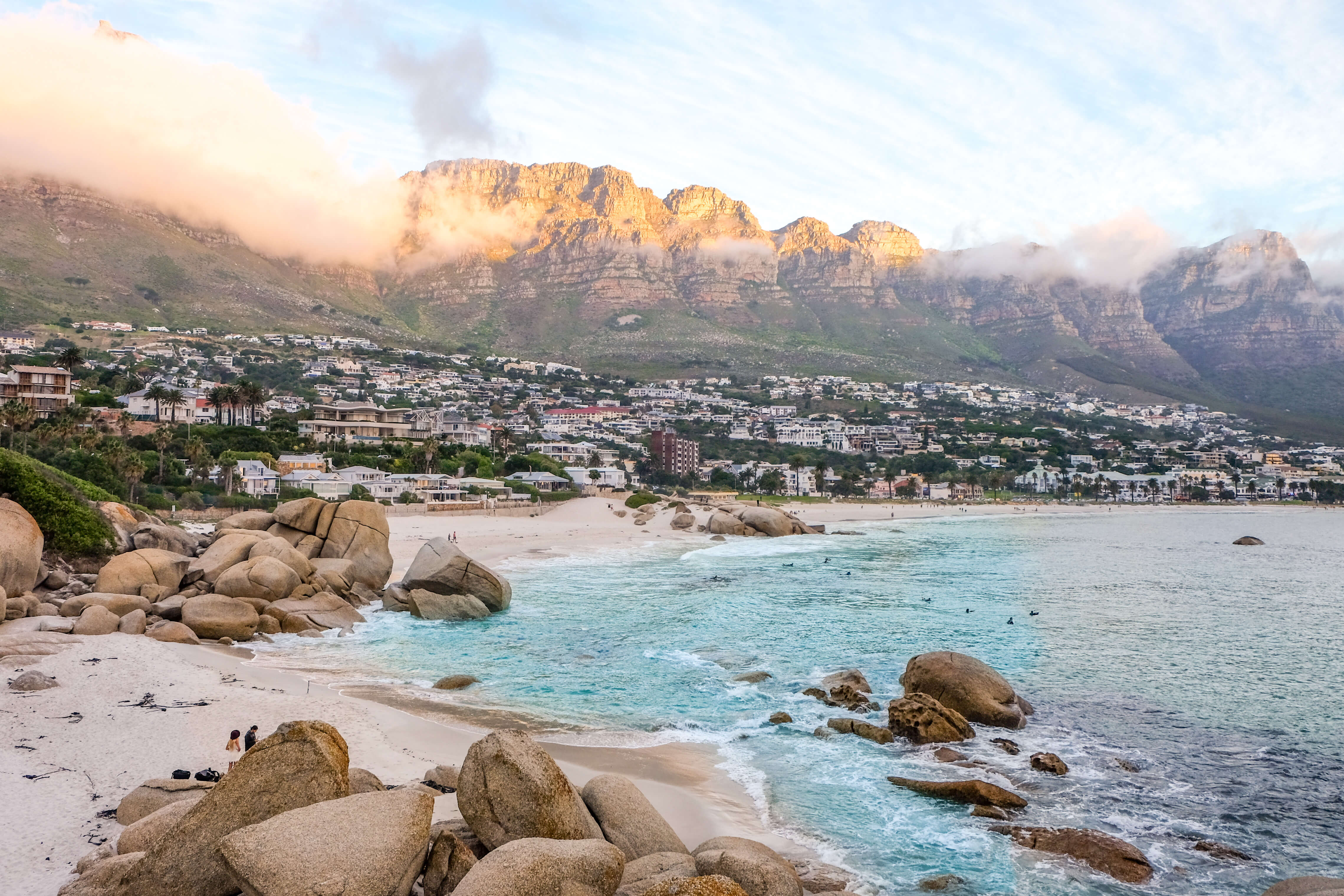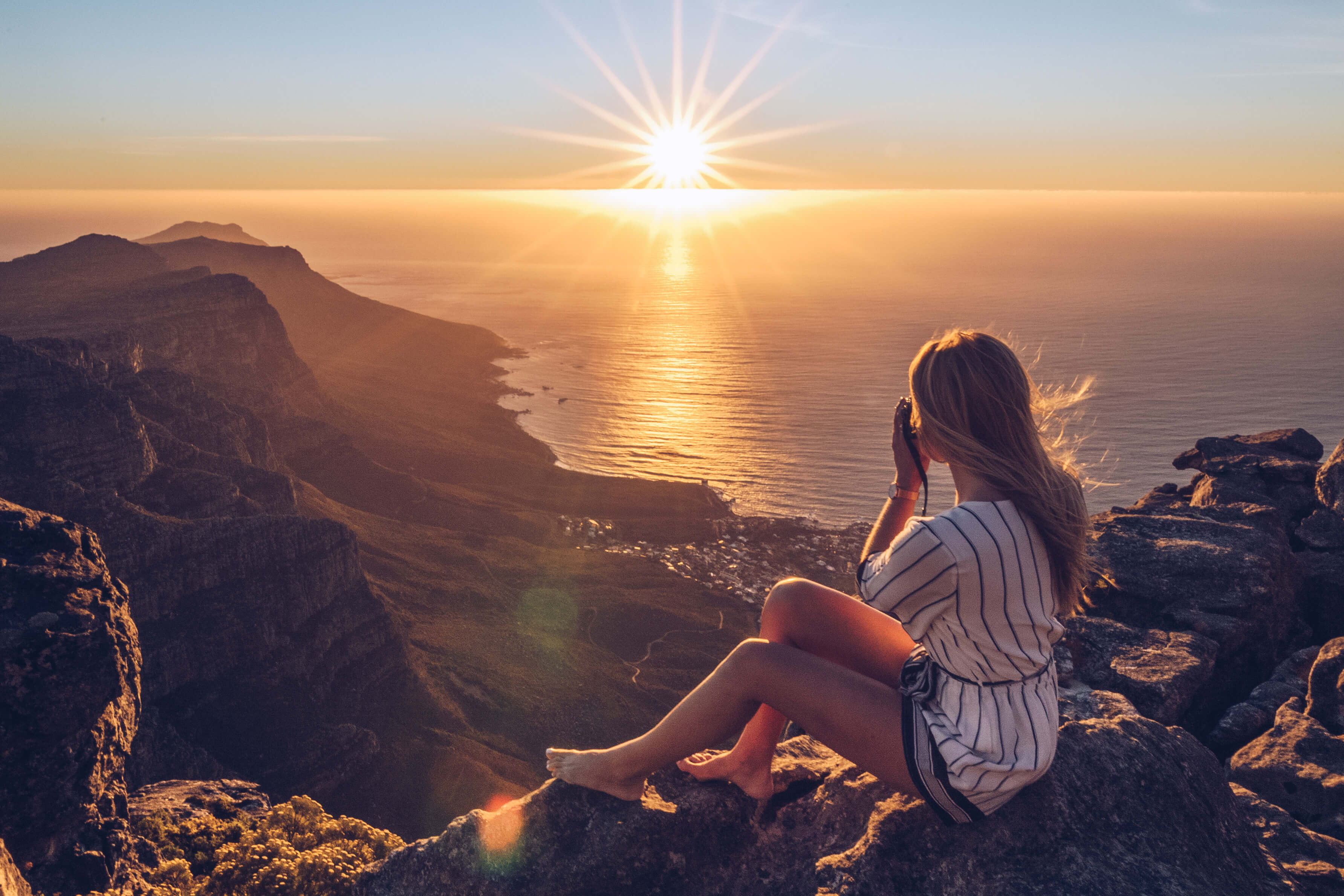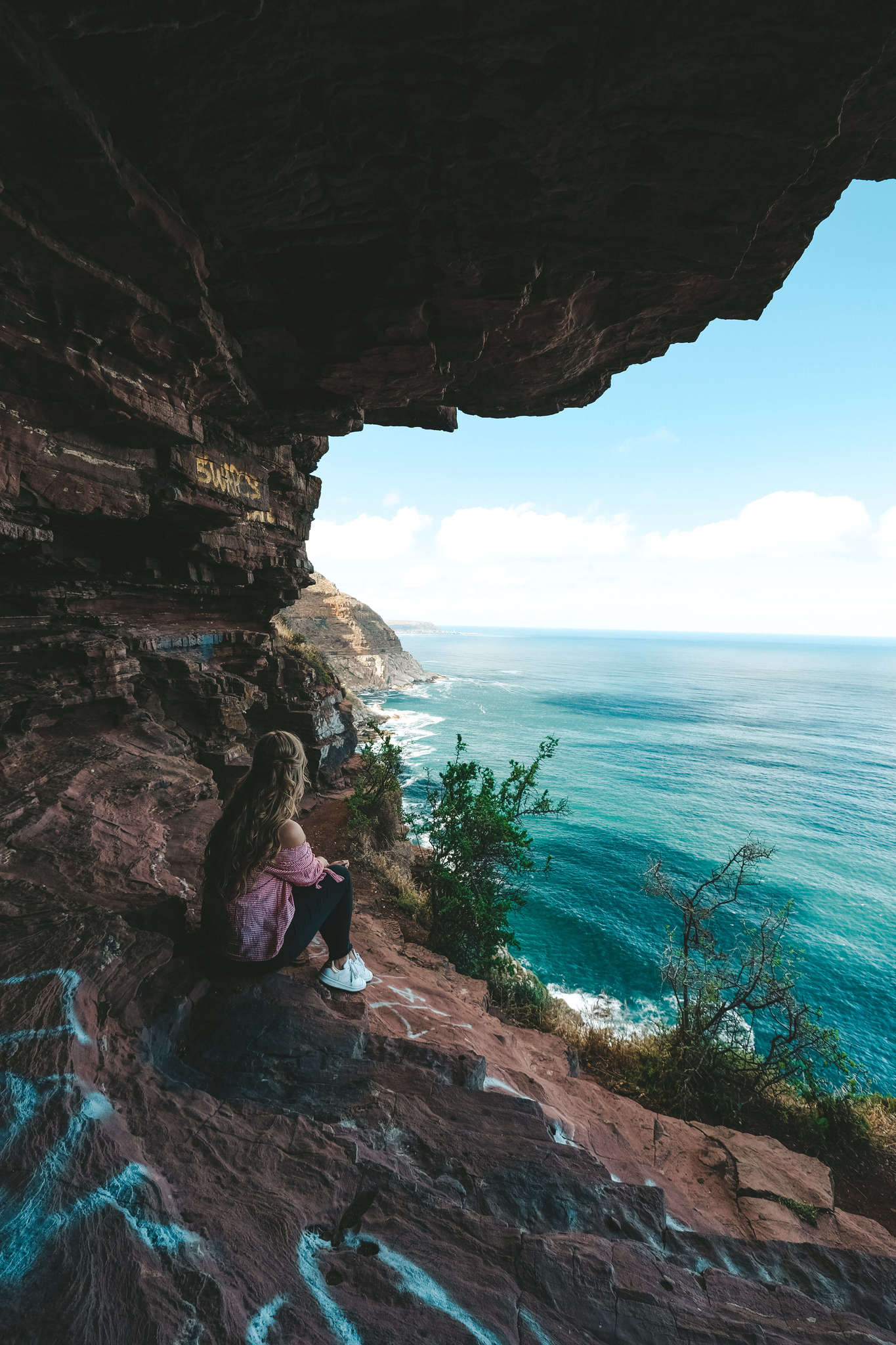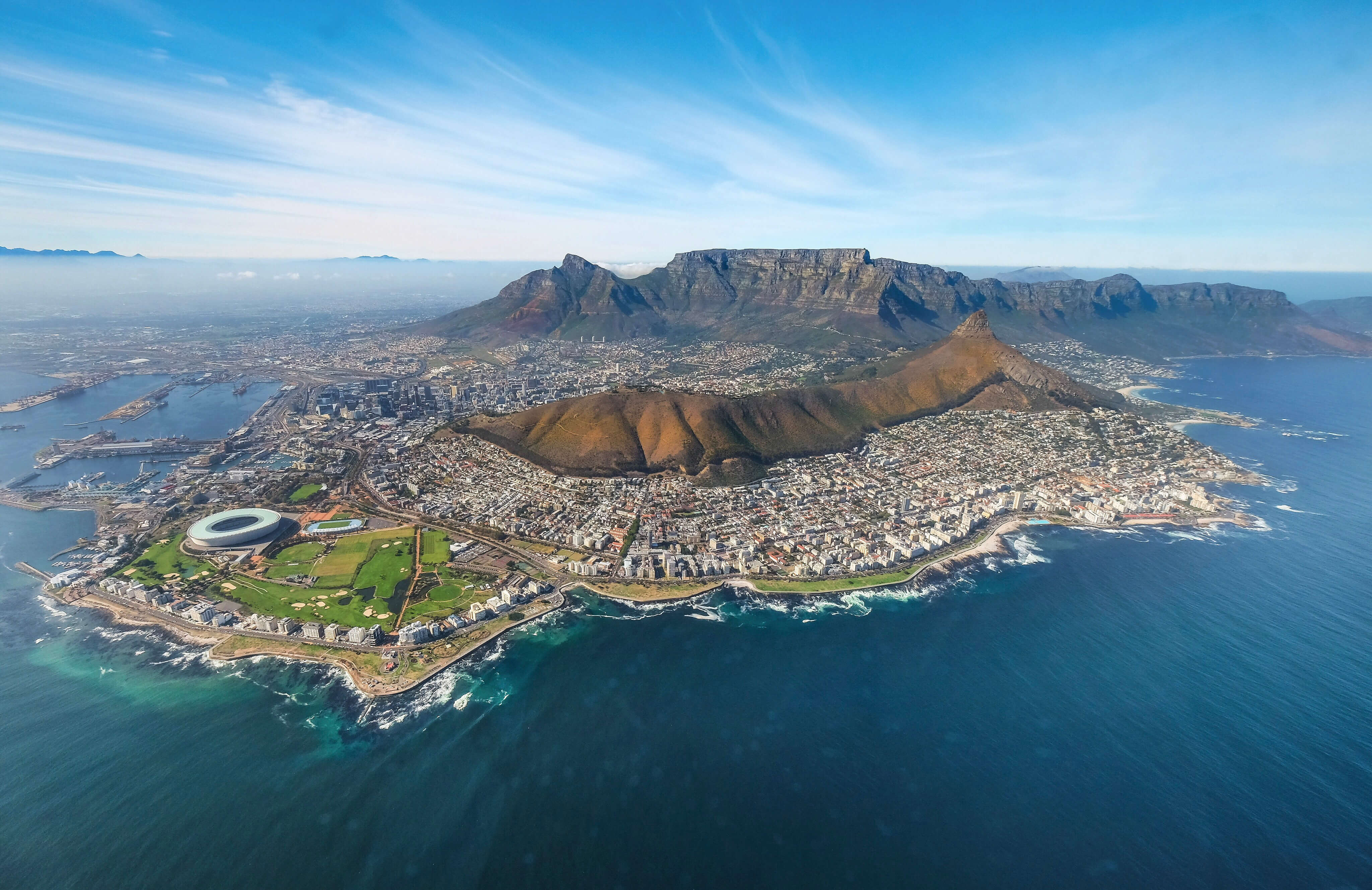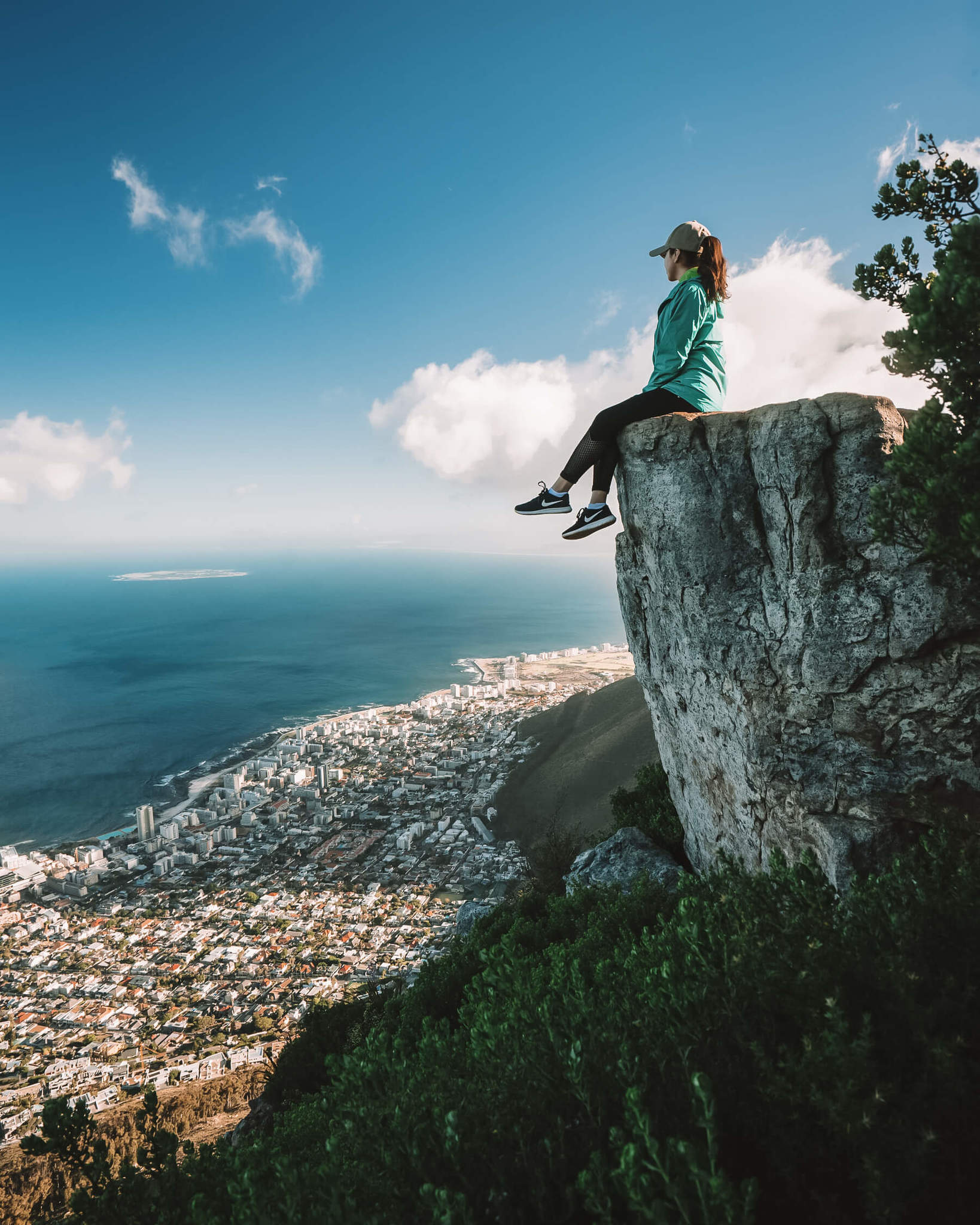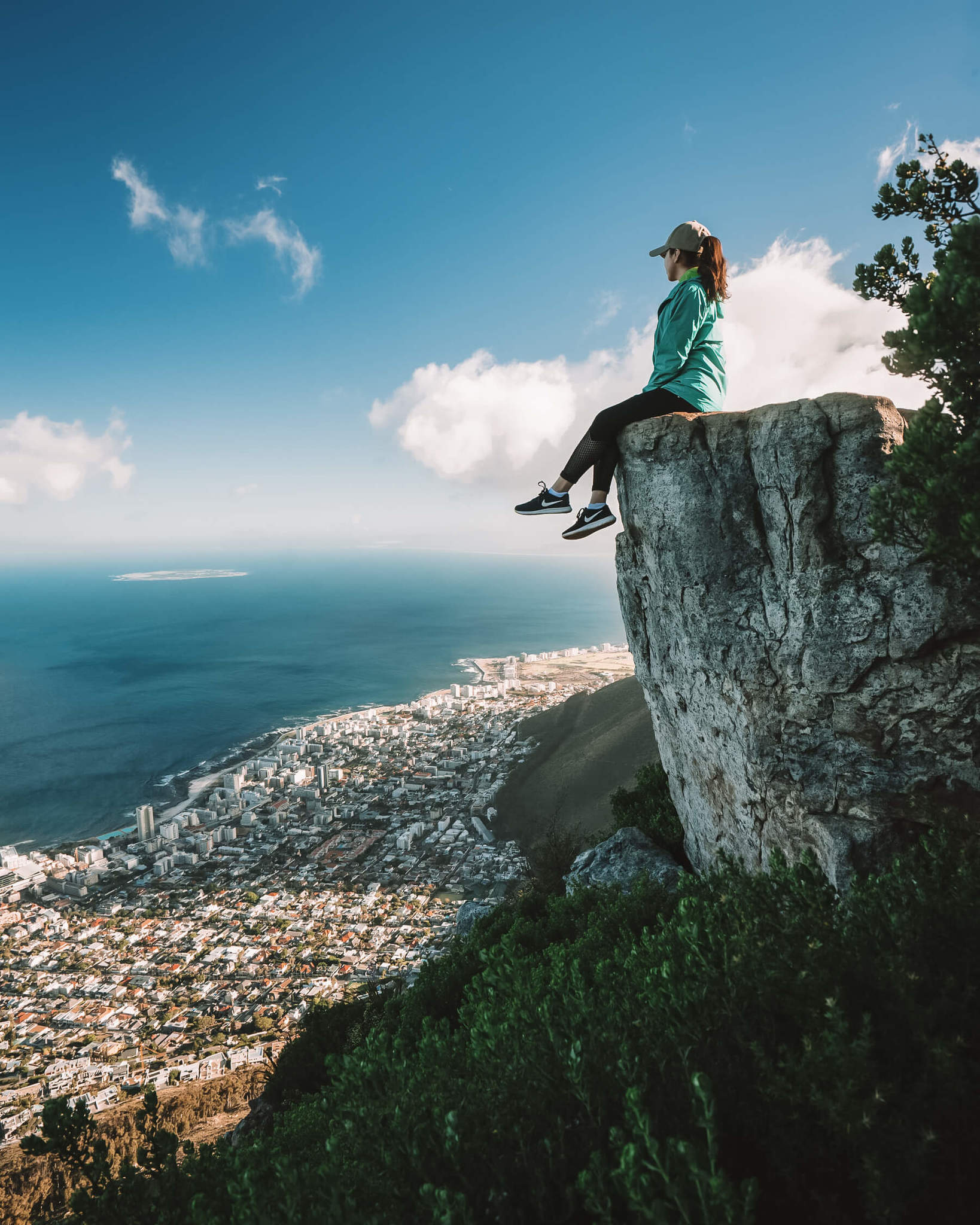 Landscape Photography Tips
Subject or no subject? I prefer to always have a subject in landscape photos — I find it more interesting. Up to you! A smaller subject usually helps to create an "epic" scale to your landscape shots.
Wide angle lens. To expand your horizons (literally), shoot with a wider angle lens to create a more expansive scene, or to shoot in tight areas.
Use a circular polarizer! A circular polarizer is, in my opinion, one of the easiest and quickest ways to improve your landscape photography, and especially when shooting coastlines. A circular polarizer darkens overexposed skies and reduces reflection on water.
Consider lighting. Golden hour and sunset are my favorite times to shoot. You have beautiful, soft lighting warmed by the sun during that hour!
Capture a sunburst. To capture a sunburst, you'll want your f-stop to be a minimum of f/18. To compensate for the higher aperture, you'll have to lower your shutter speed.
Shooting Locations in South Africa:
Chapman's Peak
Cape Point
Lion's Head
Aerial Views from Helicopter
Camps Bay & Clifton Beach

Wildlife Photography
We got to experience the magic of a Big 5 Safari at the luxurious Gondwana Game Reserve. Elephants, rhinos, buffalo, lions and leopards – check! It was a great opportunity to try out different shooting techniques and capture amazing wildlife shots. South Africa photography at it's finest!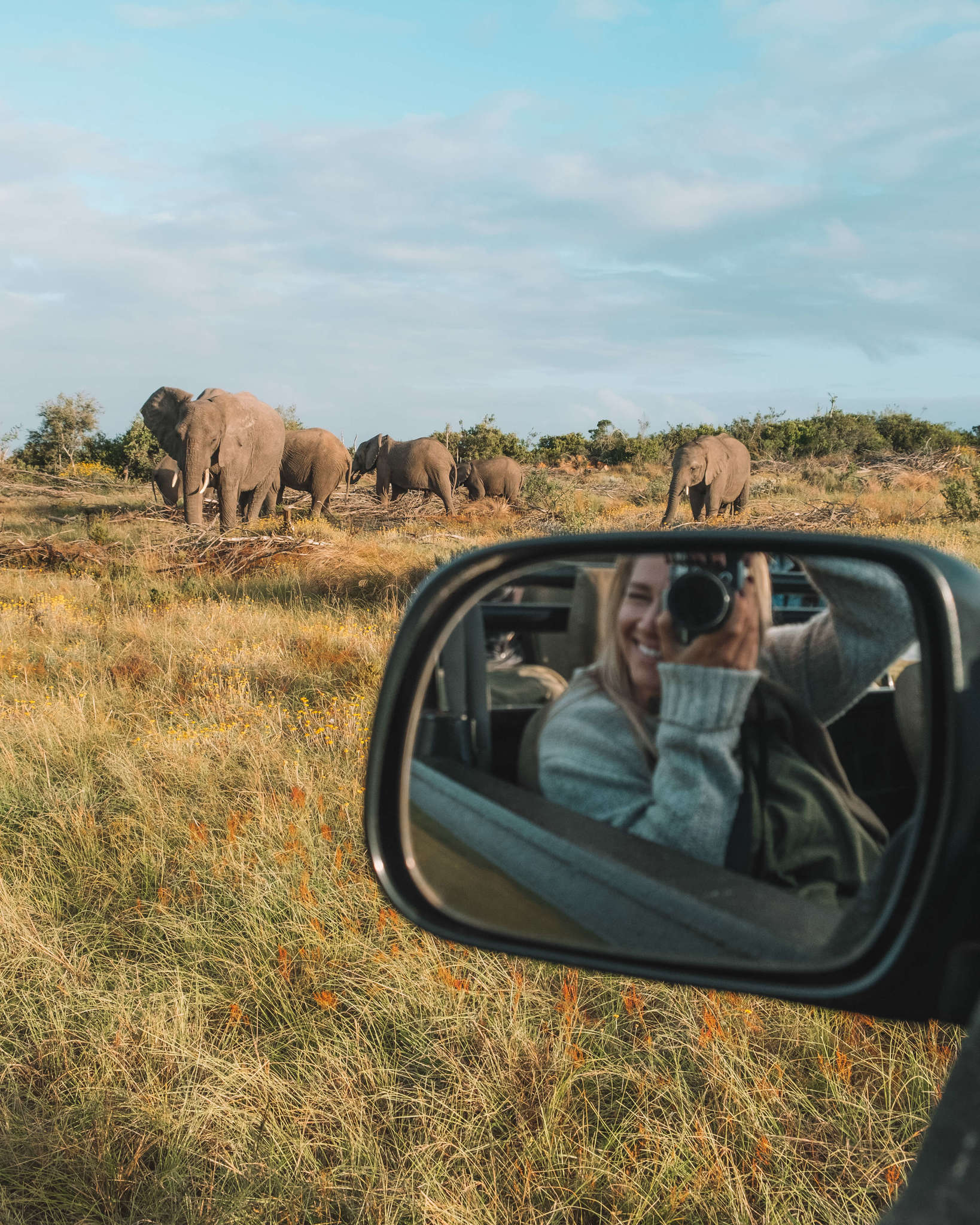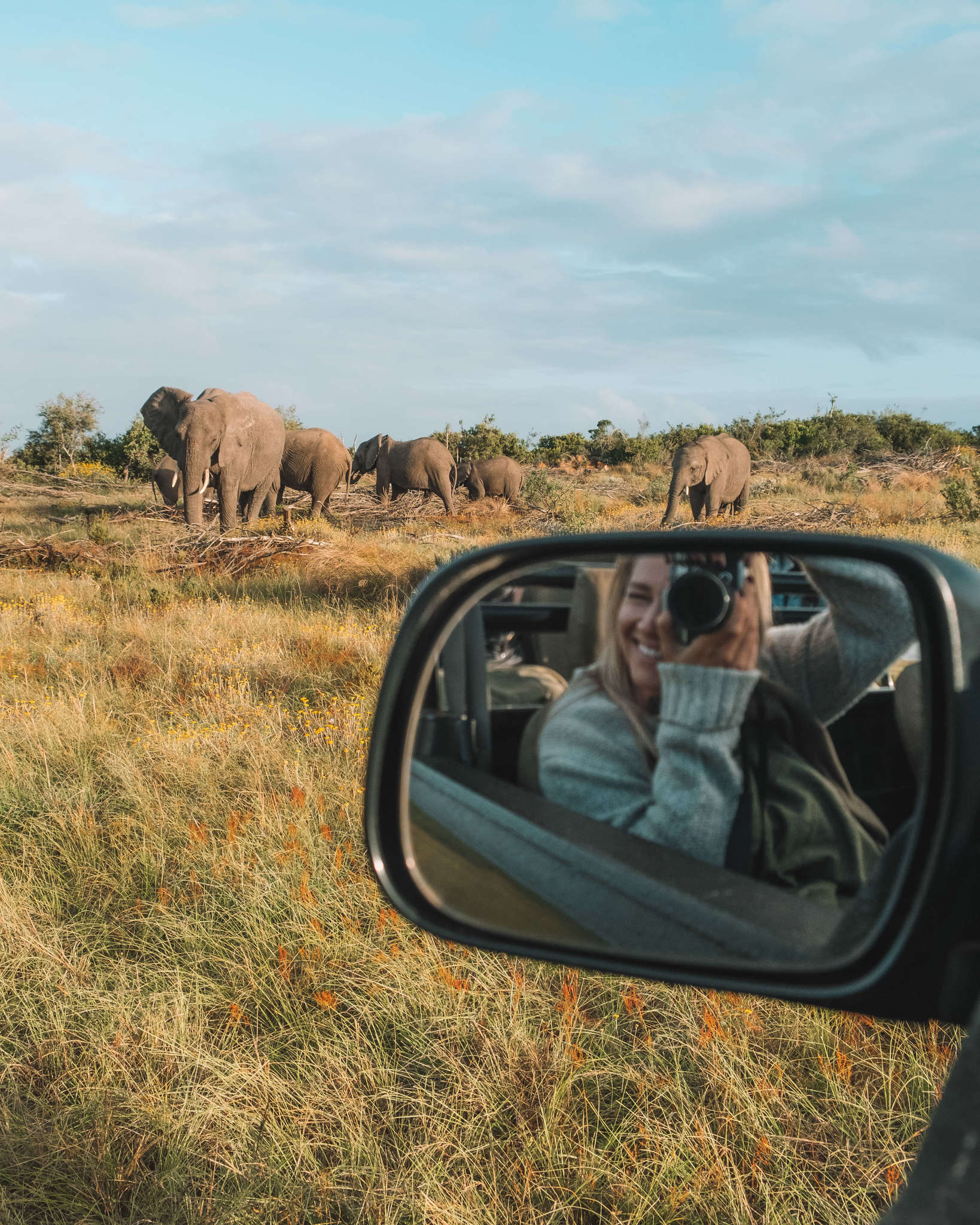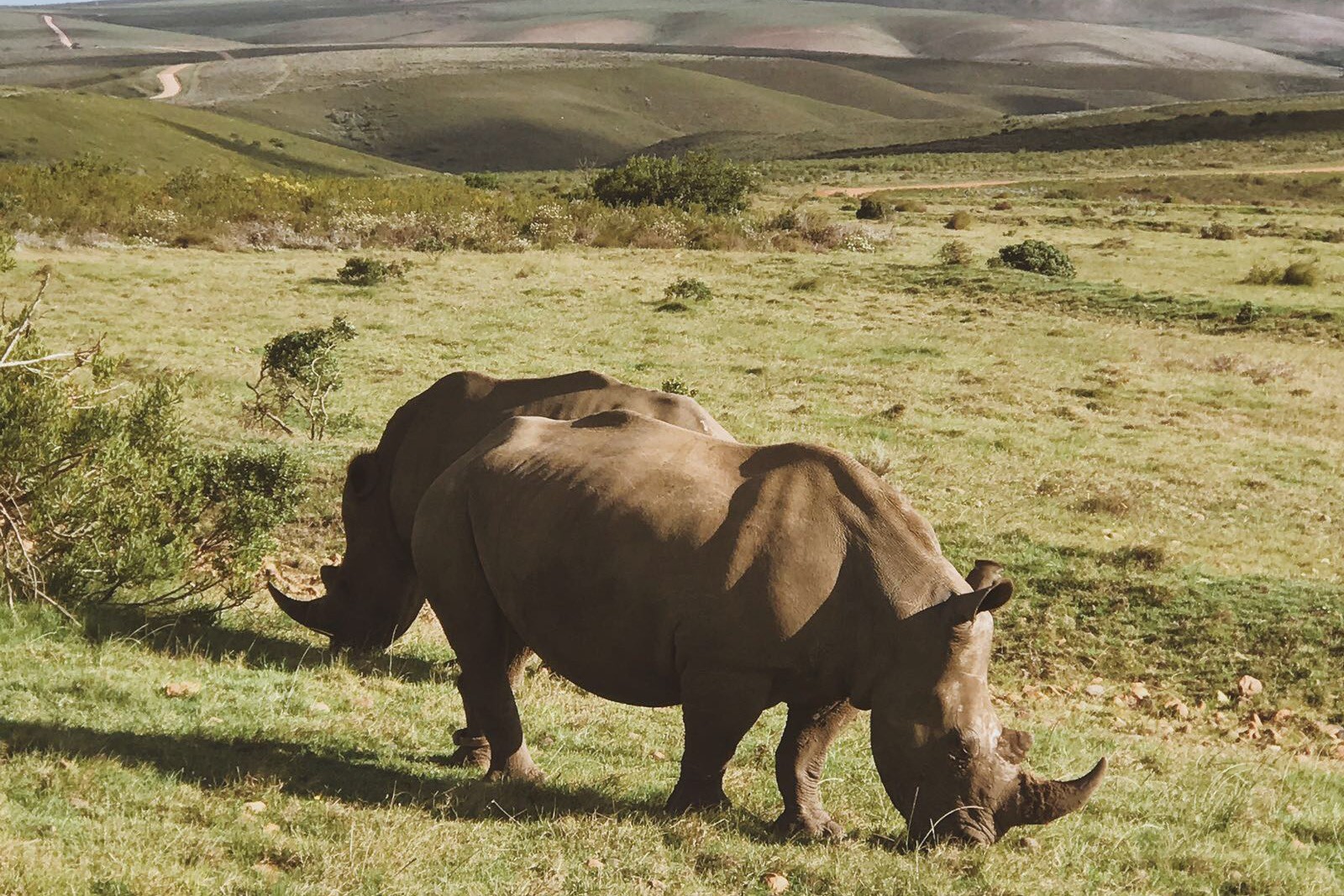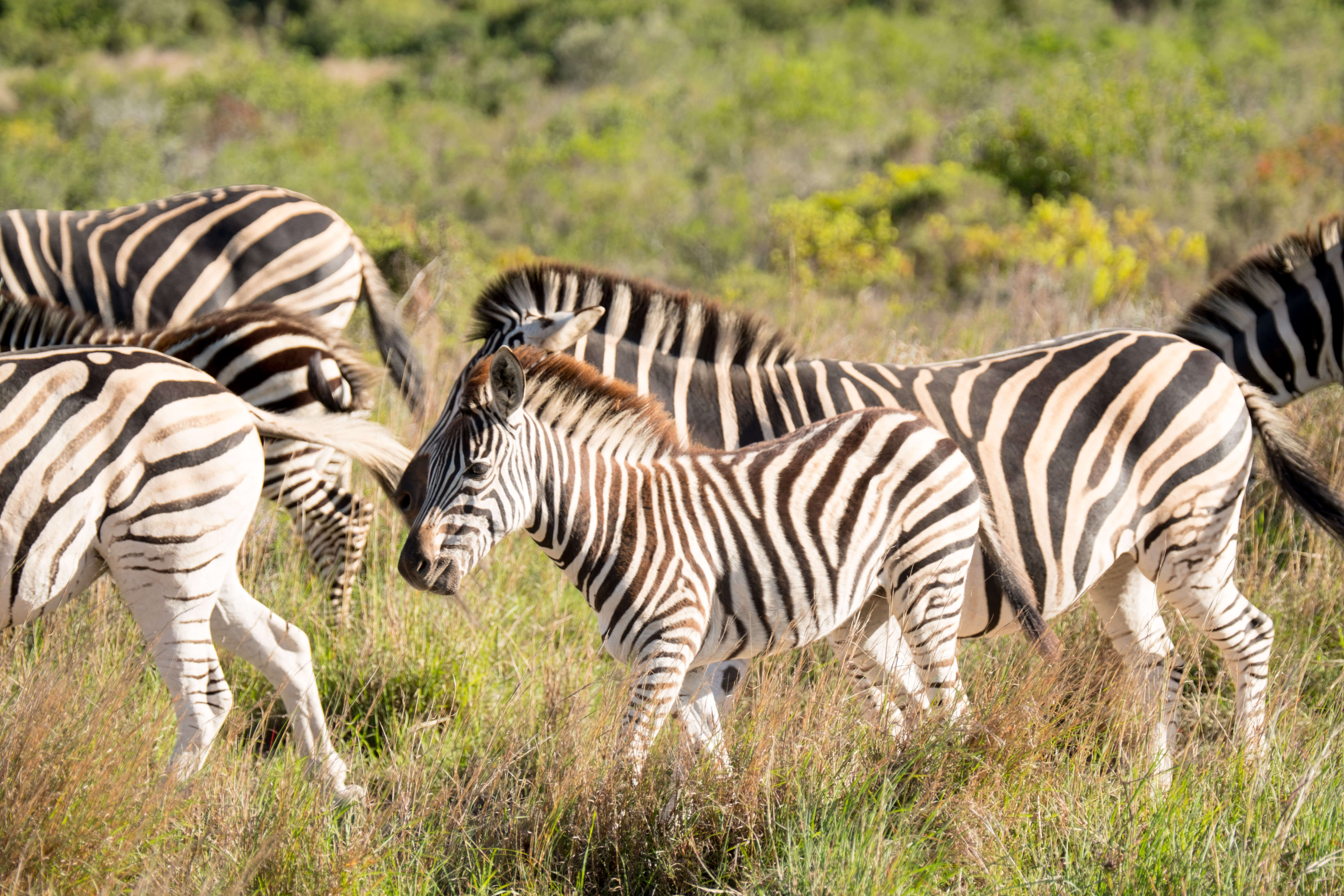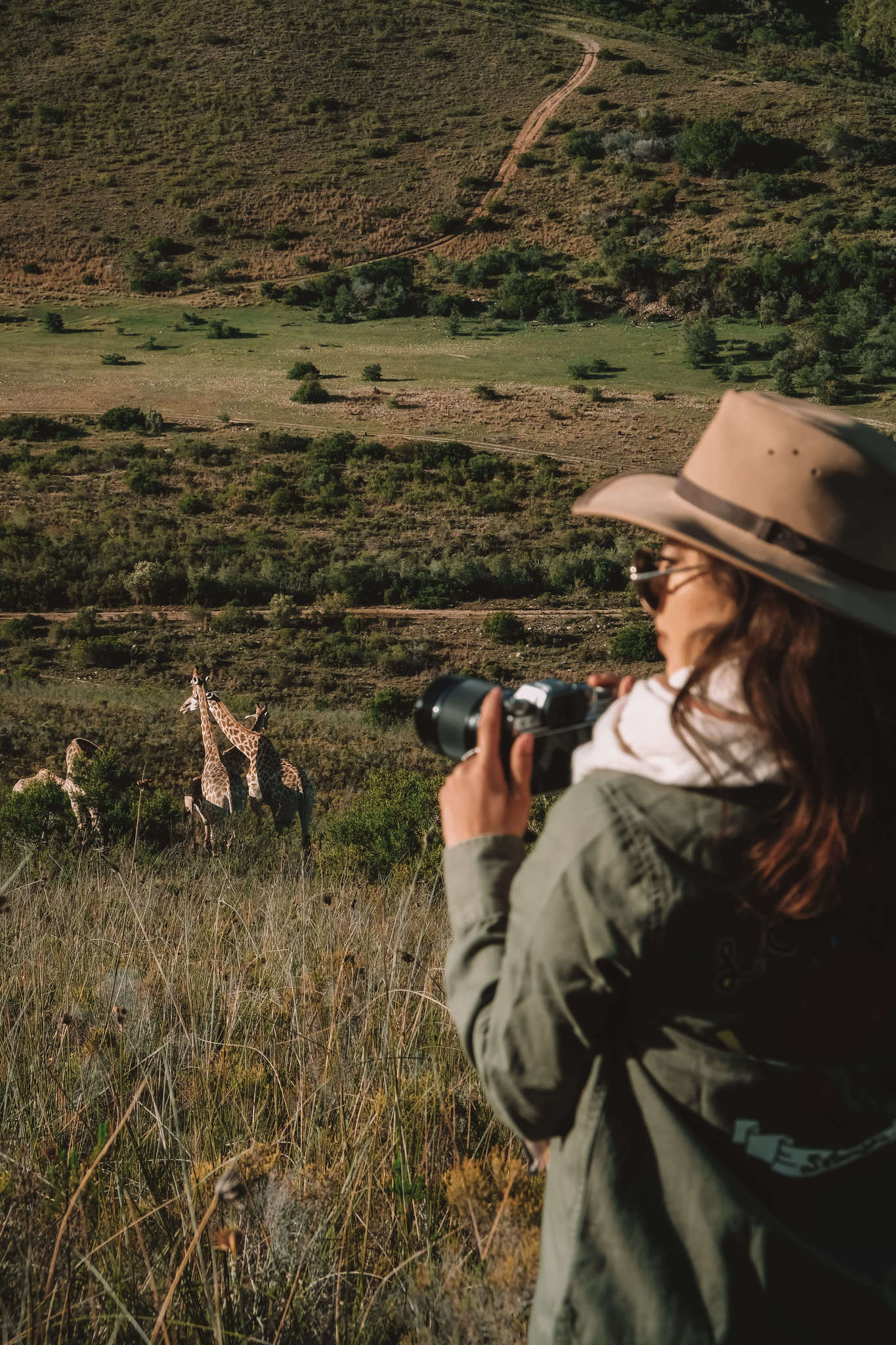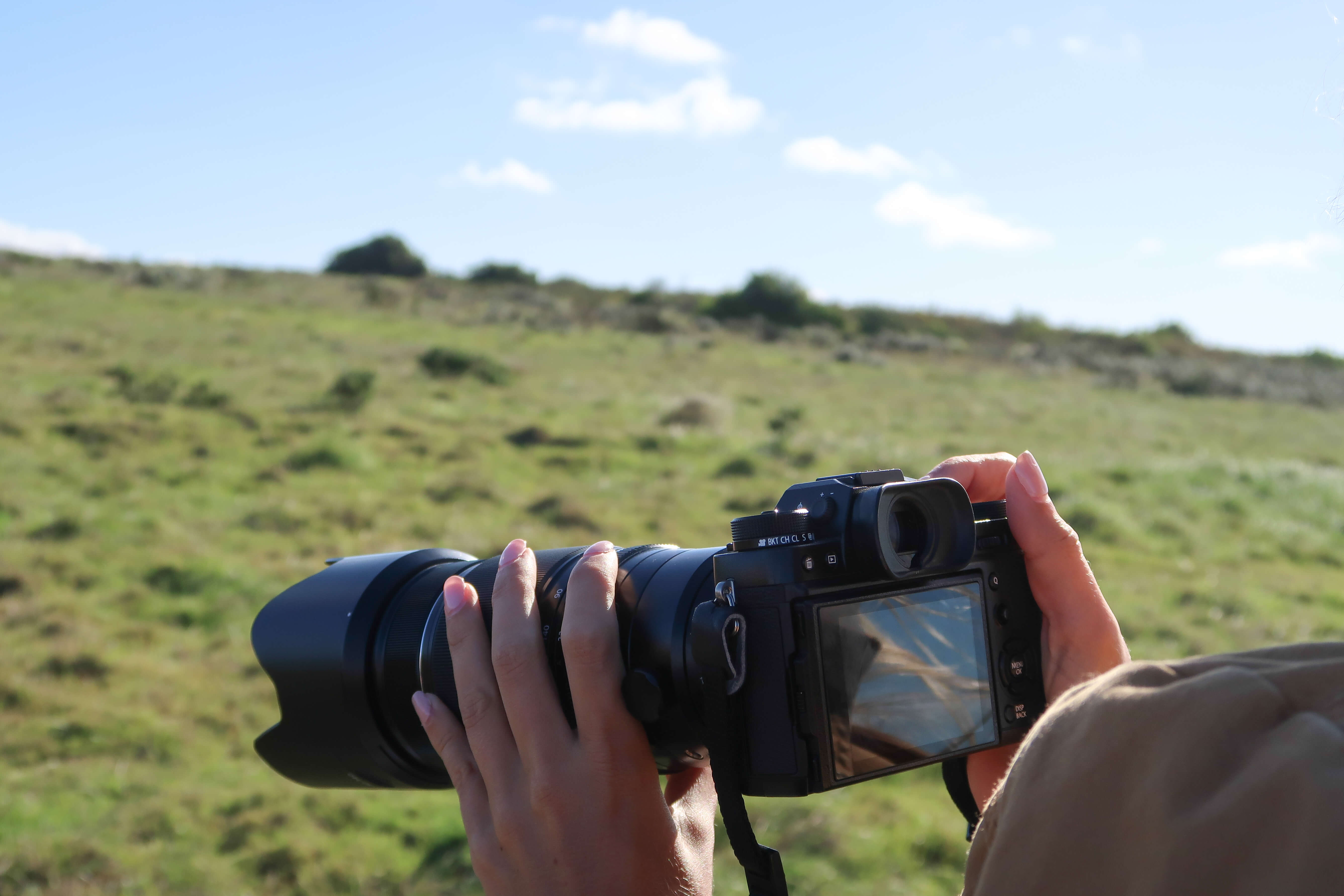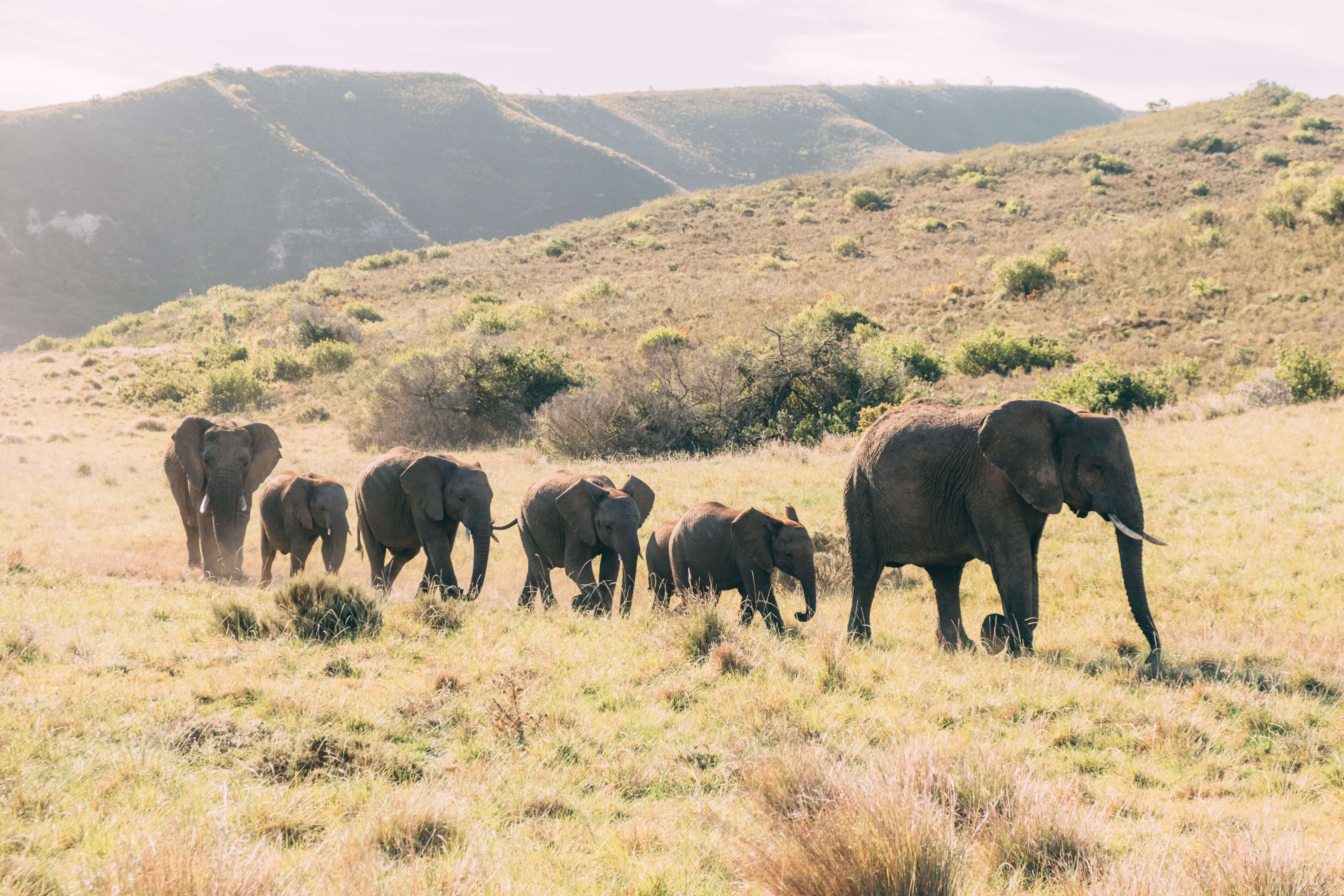 Wildlife Photography Tips
Think of the bigger picture. Capture the wildlife in their environment and capture the whole picture. Stay away from JUST animal close-ups, and try to include yourself as a subject.
Shoot with a higher shutter speed. With any fast-moving subject, you'll want to increase you shutter speed to avoid blur.
Don't forget the zoom! But, that doesn't mean you need to drop thousands of dollars on new gear. My best advice is to invest in a more versatile zoom lens, or rent a powerful zoom lens you won't be using everyday.
Get a bean bag. On safari, you won't be able to use a tripod, so when shooting on a higher shutter speed and low light you'll want to stabilize your camera– the bean bag creates a stable surface anywhere. It comes empty so you can fill it with rice/beans once you arrive in your destination, so it doesn't take up room in your luggage.
Shooting Locations in South Africa:
Big 5 at Gondwana Game Reserve
Big 5 at Kruger National Park
Penguins at Boulder's Beach
Cape Fur Seals at Seal Island
Bird Species and Baboons at Cape Point

Lifestyle Photography
There are so many opportunities to capture lifestyle shots. From visiting beautiful wine farms in the Stellenbosch and Franschhoek winelands, to high tea with peacocks, to strolling the markets in Cape Town, we had photo shoots right and left!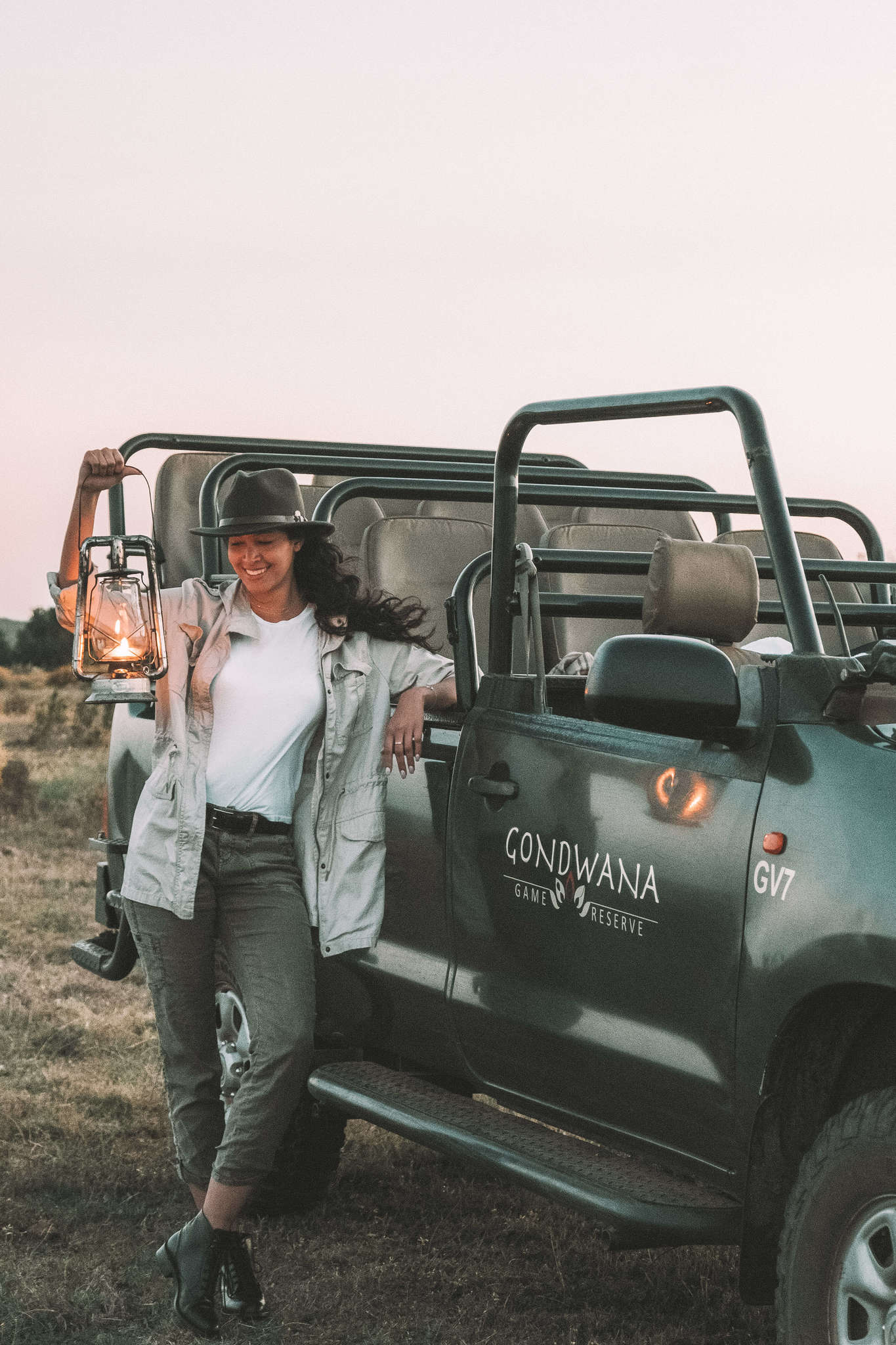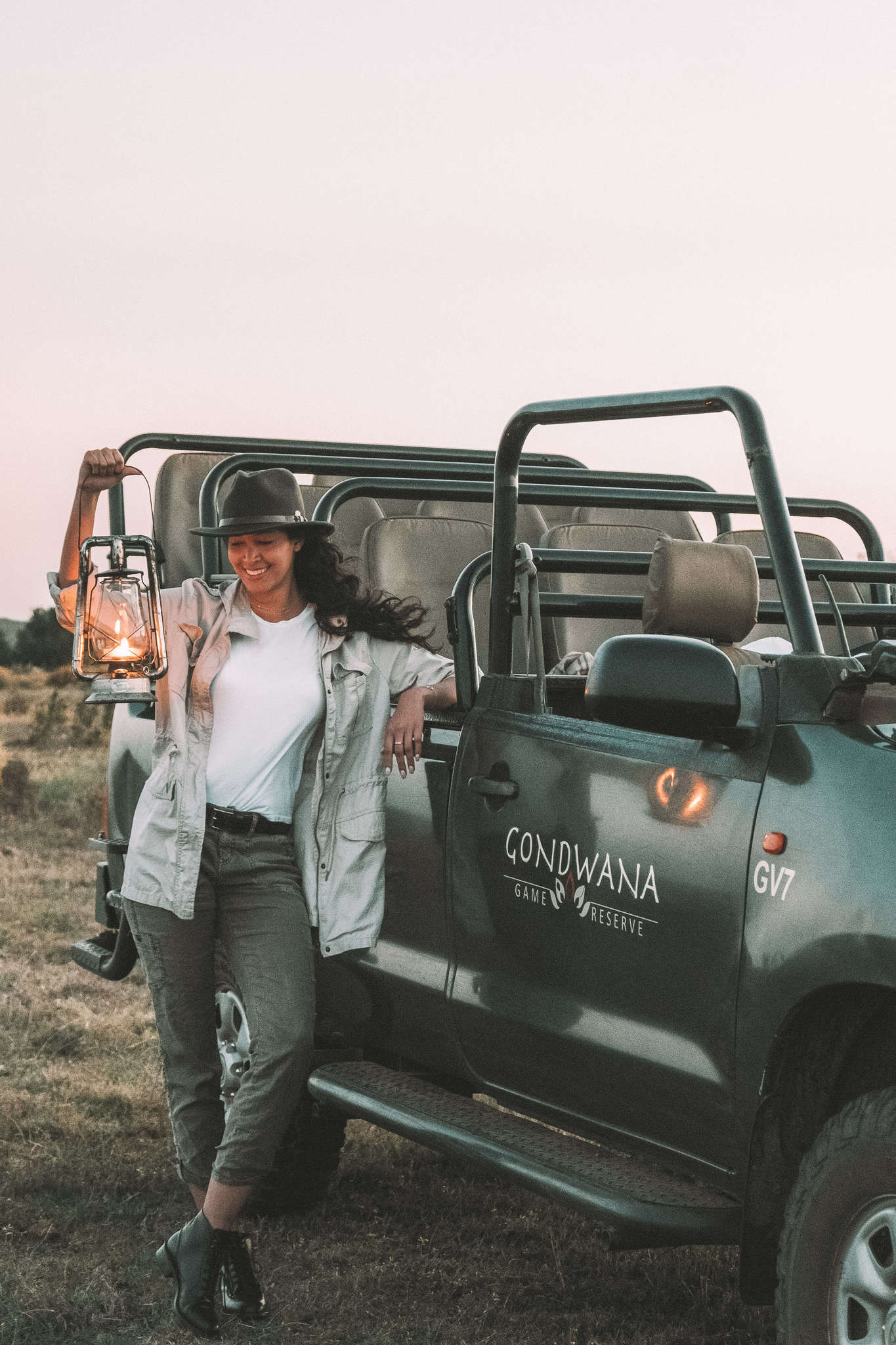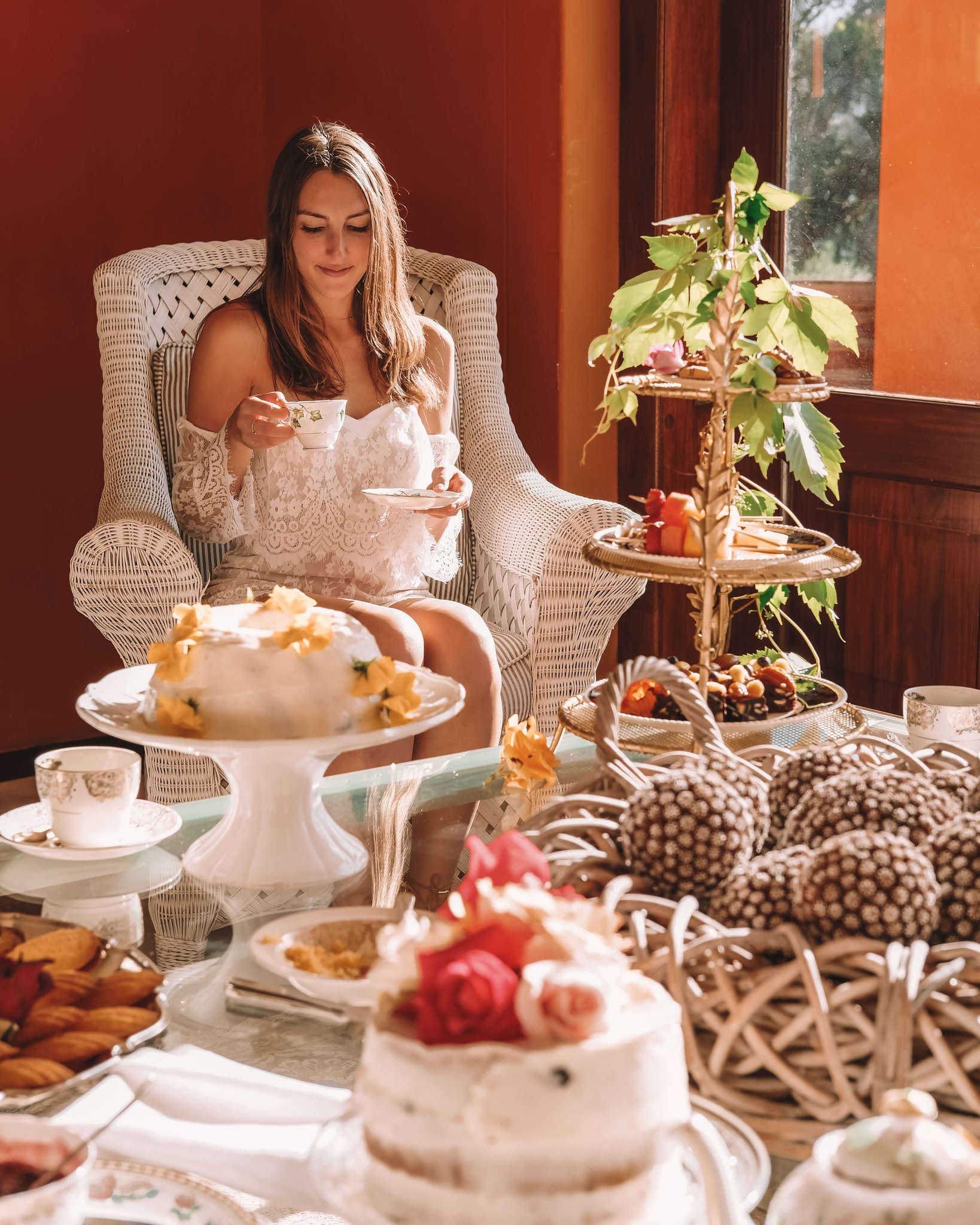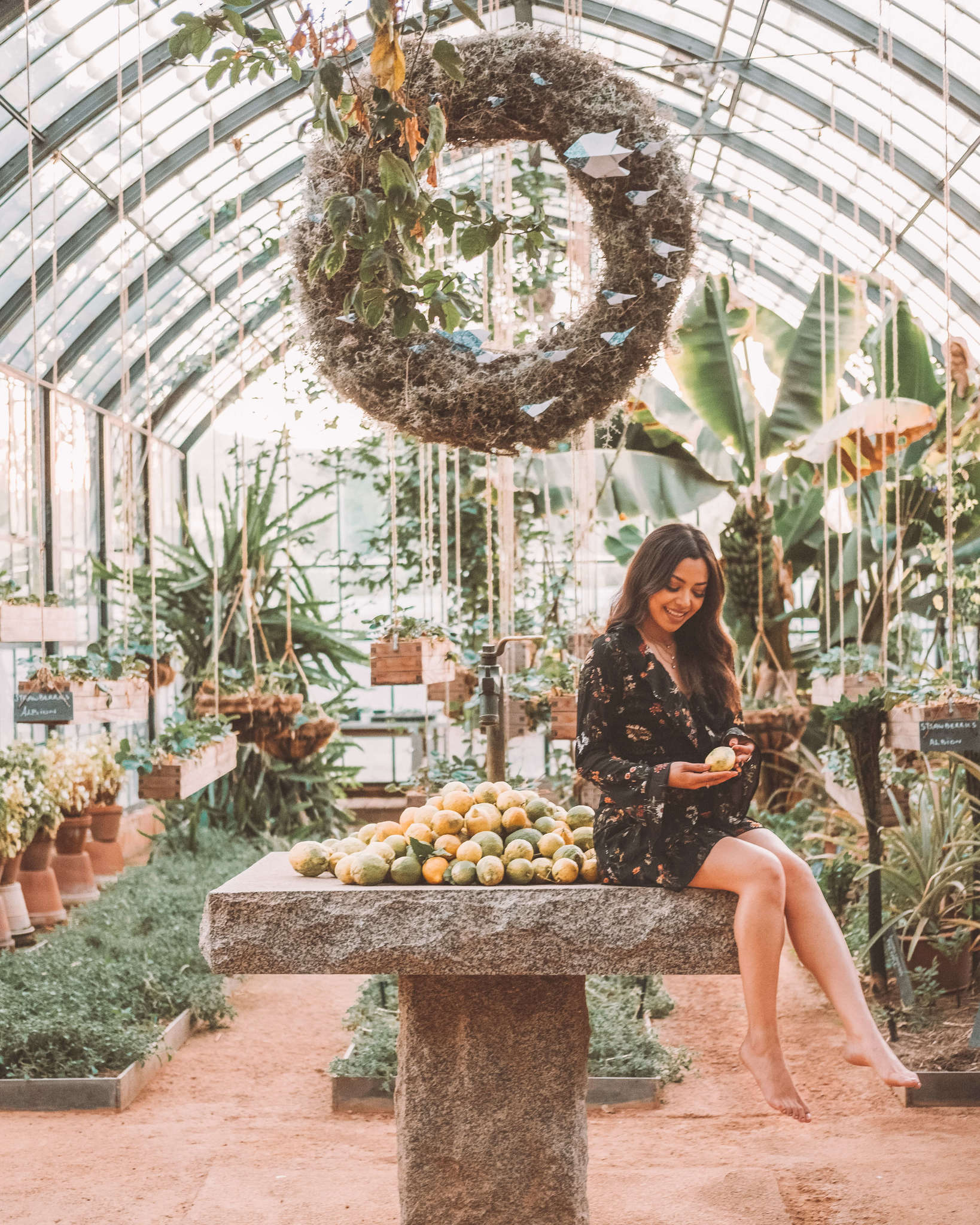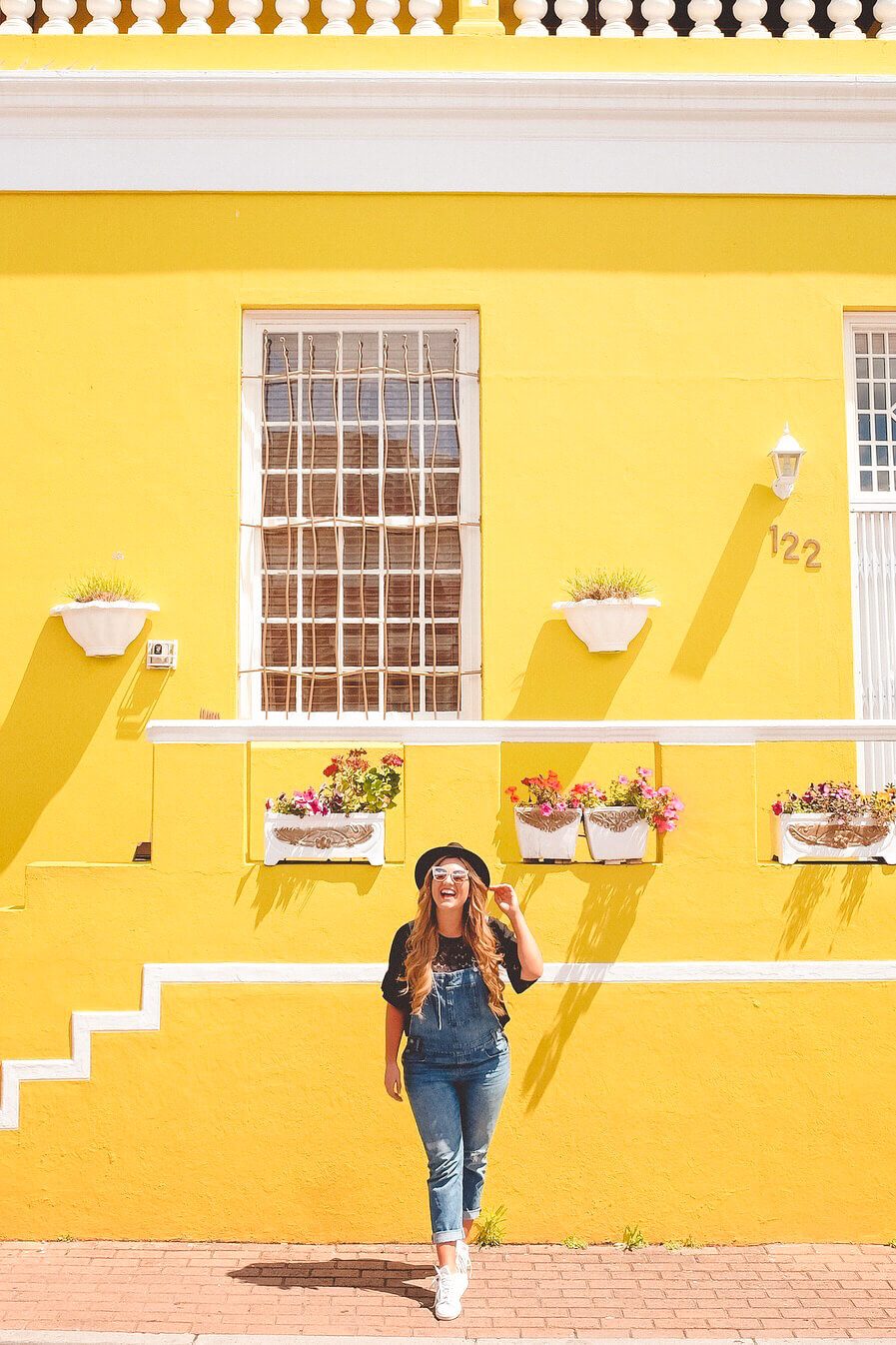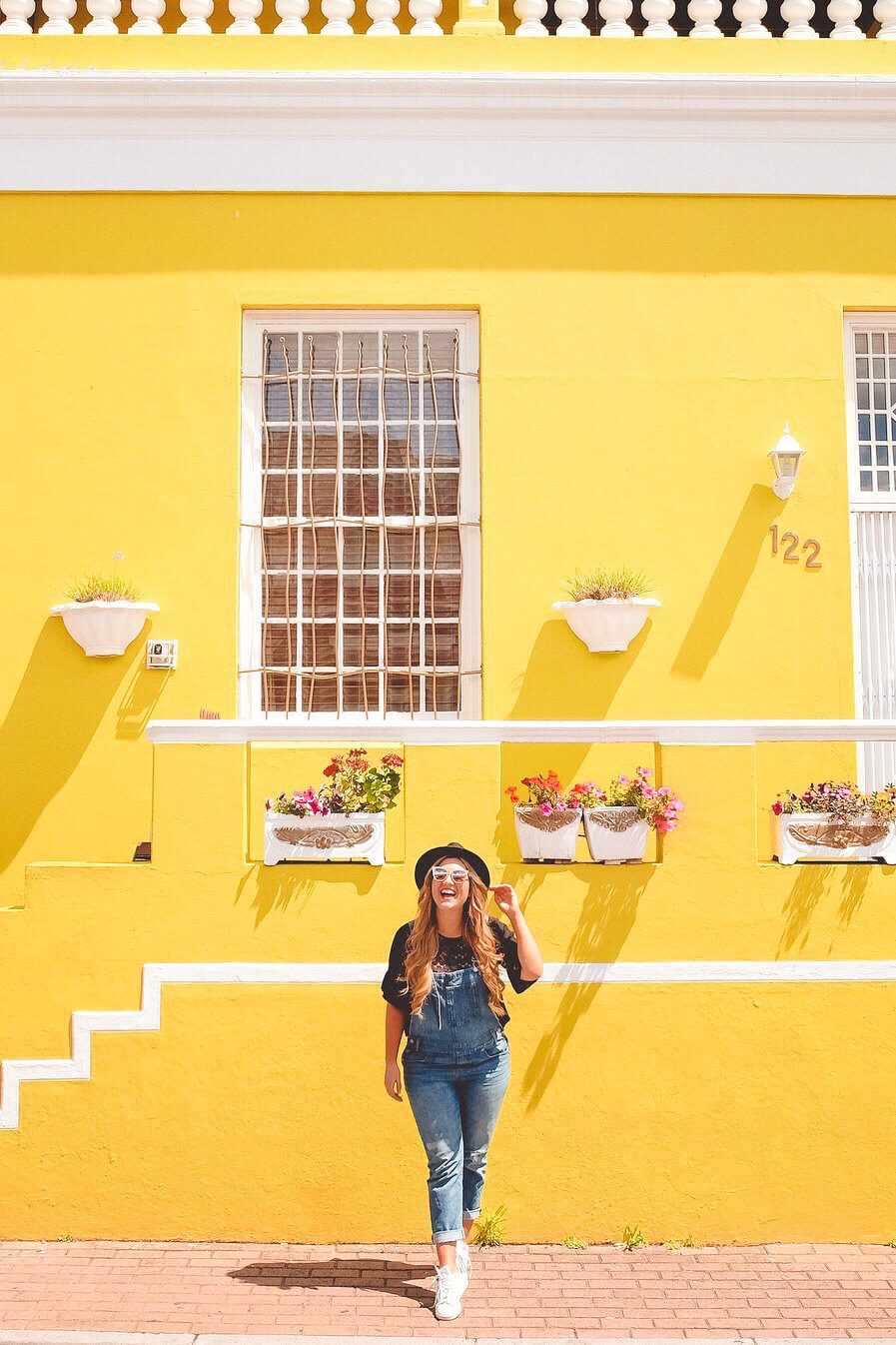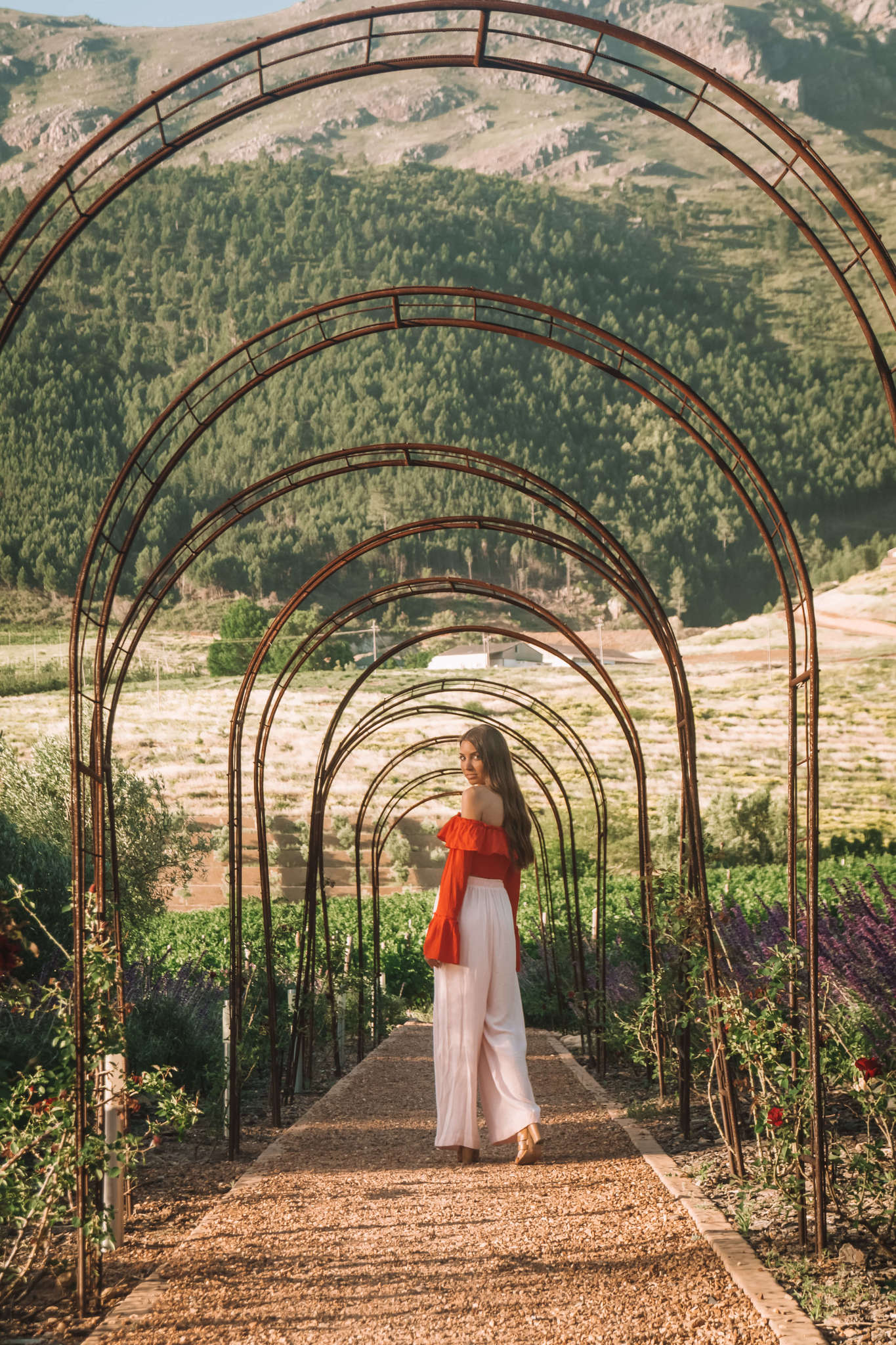 Lifestyle Photography Tips
Use a prime lens. It's a non-zoom lens with a wide aperture which blurs your background while keeping your subject in focus.
Remember the rule of thirds. Always try to place your subject and scene on lines of interest.
Don't always center your subject. Again, remember the rule of thirds!
Try to capture your subject in a natural pose. Don't just square your body and stare at the camera, try interacting with objects or act natural your photos.
Shooting Locations in South Africa:
Stellenbosch Valley
Street Art in Woodstock Neighborhood
Bo Kaap Neighborhood
Camps Bay & Clifton Beaches

Food Photography
Cape Town specifically is known for having a big food culture — there are tons of farm-to-table restaurants, local markets and some of the most beautiful winelands I've ever seen.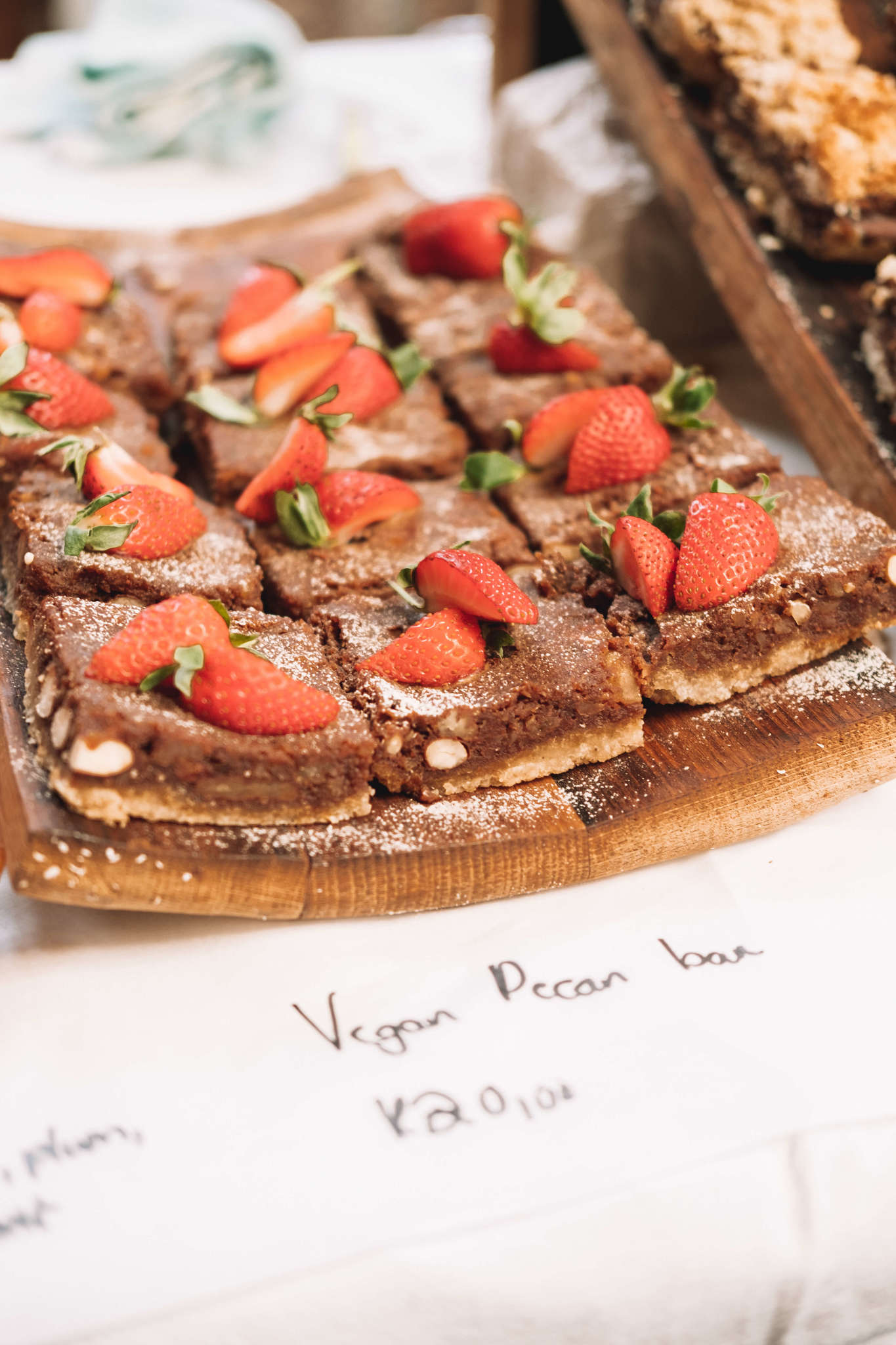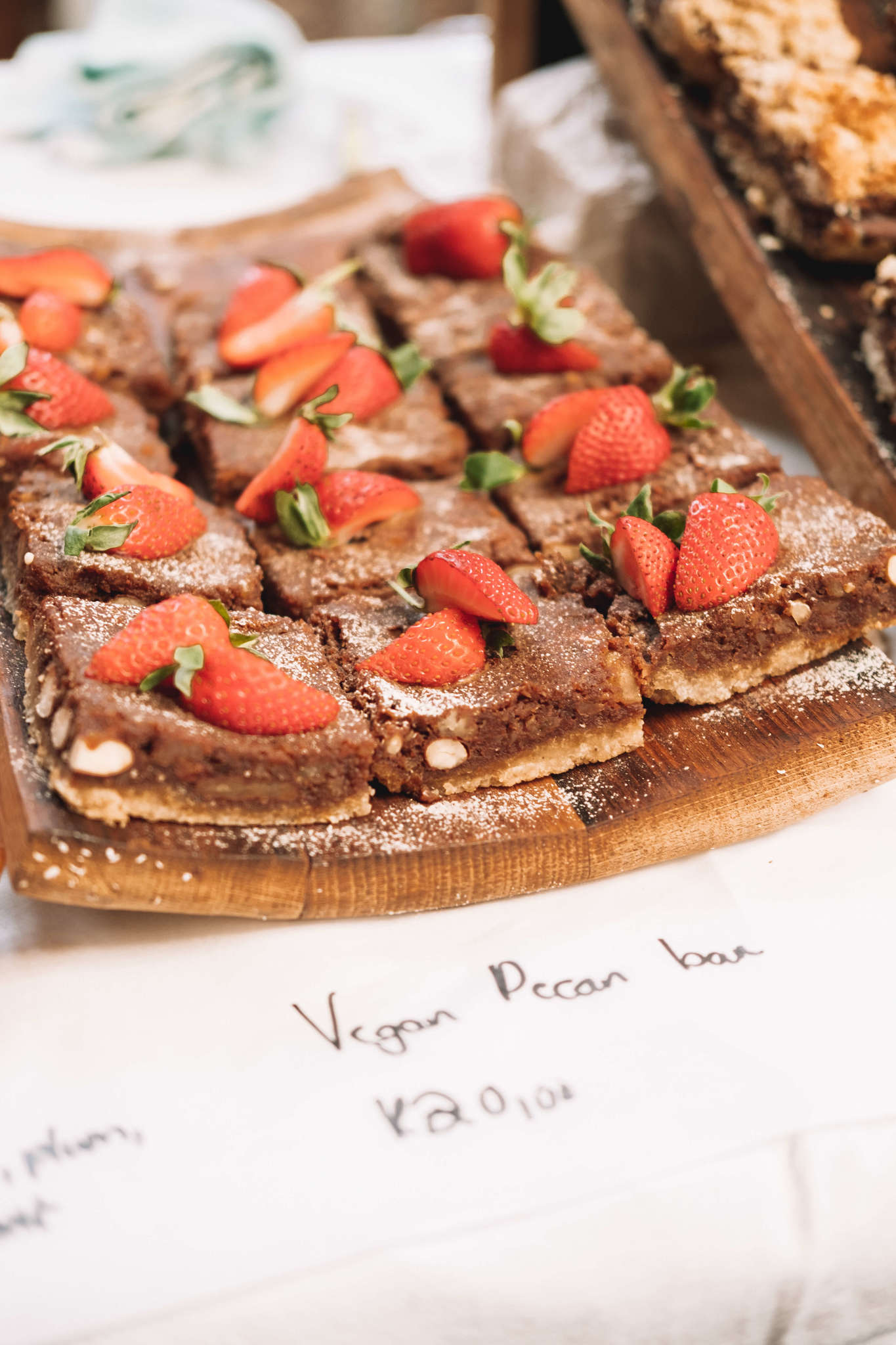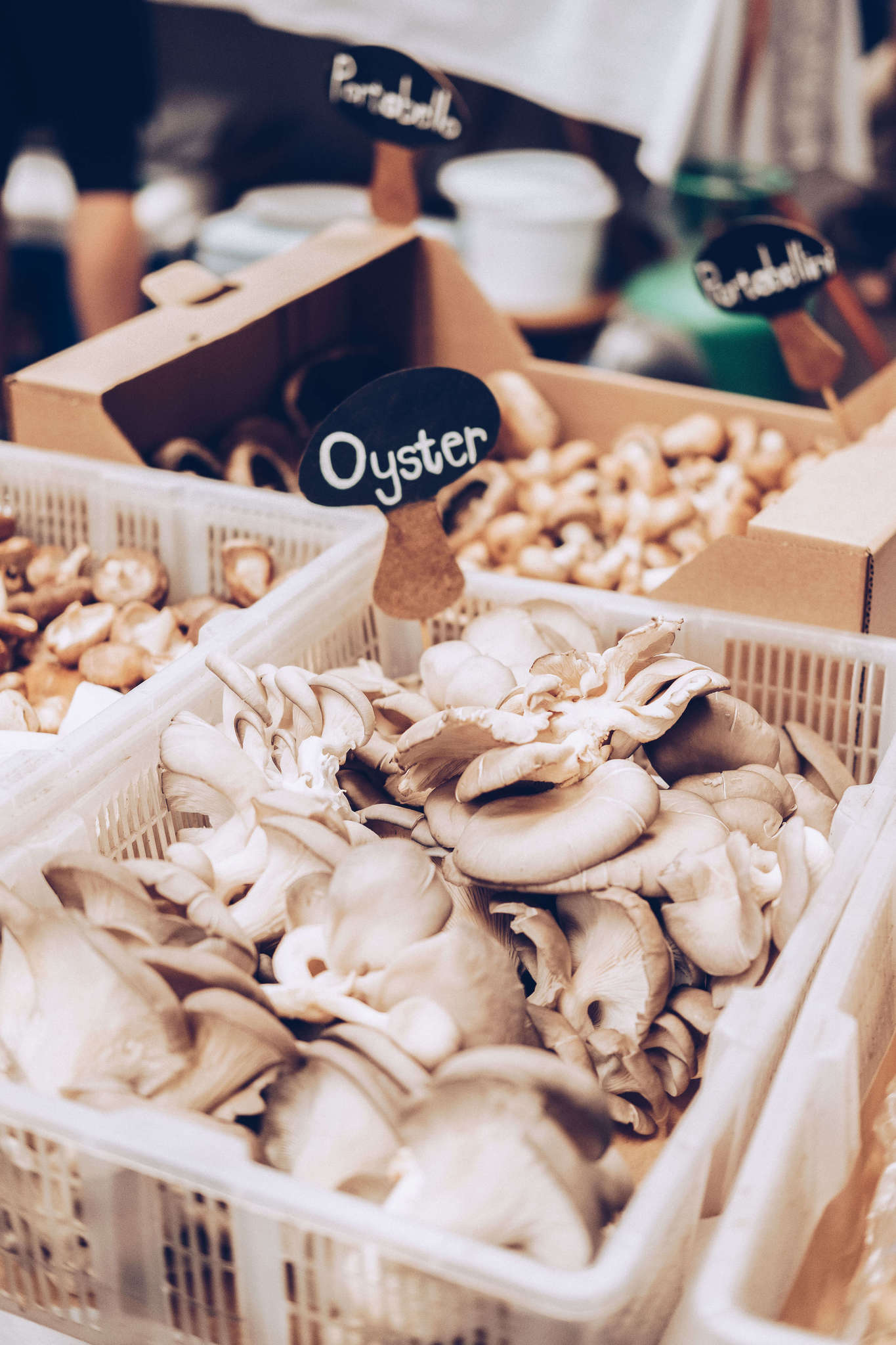 Food Photography Tips
Use a prime lens. Food follows the same standards as lifestyle photography. It's a non-zoom lens with a wide aperture which blurs your background while keeping your subject in focus, and allows you to capture details.
Capture the details. This is just a preference, but I prefer to capture the whole scene, and include things like steam, lighting, and signs. Look for details that tell the story of the food!
Shooting Locations in South Africa:
Old Biscuit Mill in Cape Town
Camps Bay Beach Picnic
Cooking Class
V&A Waterfront Food Market
Oranjezicht Market
MOJO Market
Cape Winelands

Night Photography
One of the most incredible things in night photography in South Africa is the lack of light pollution once you get out of the city and into the bush. Some of the most beautiful, starry skies I've seen have been around southern Africa, so you'll want to take advantage of it.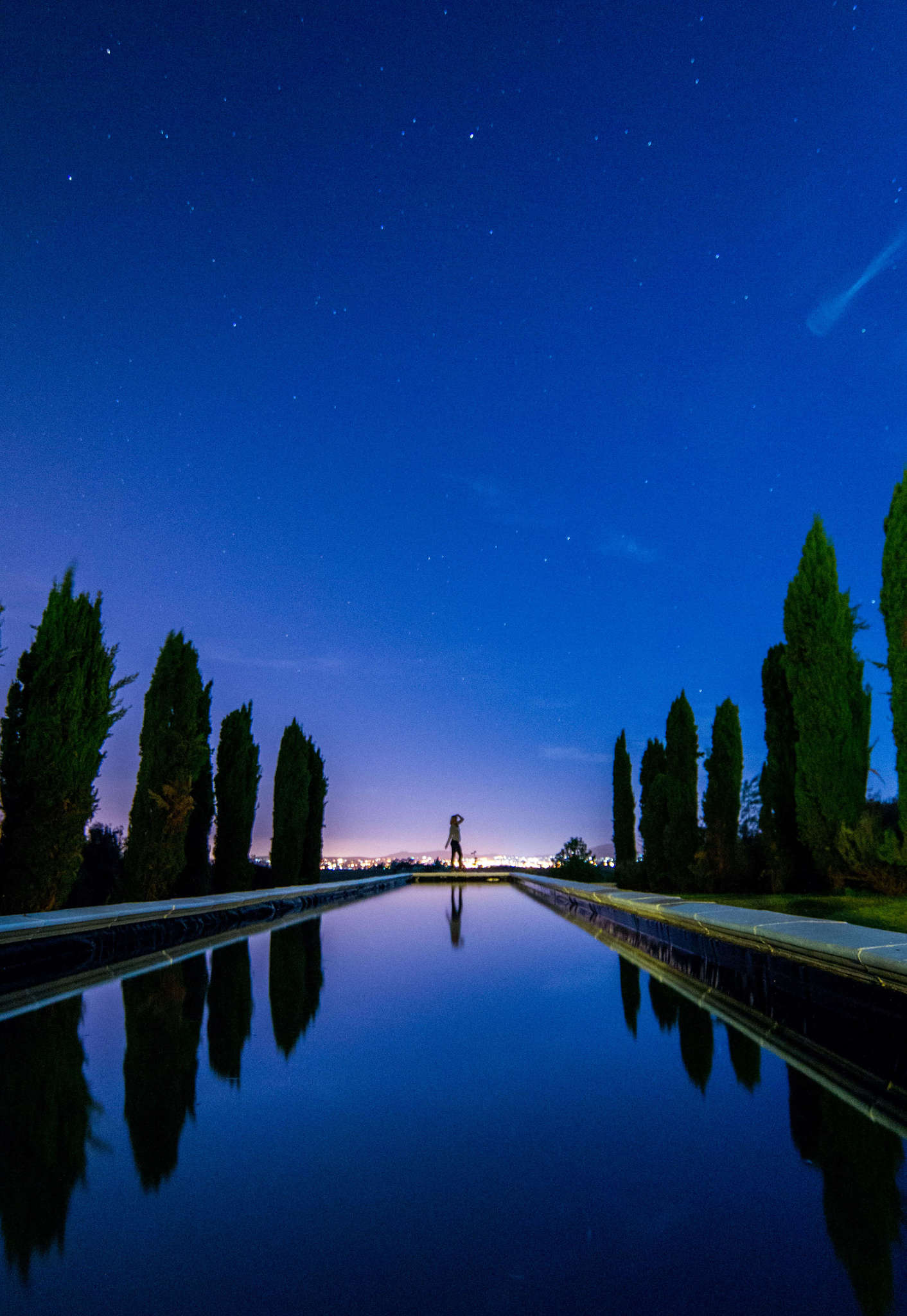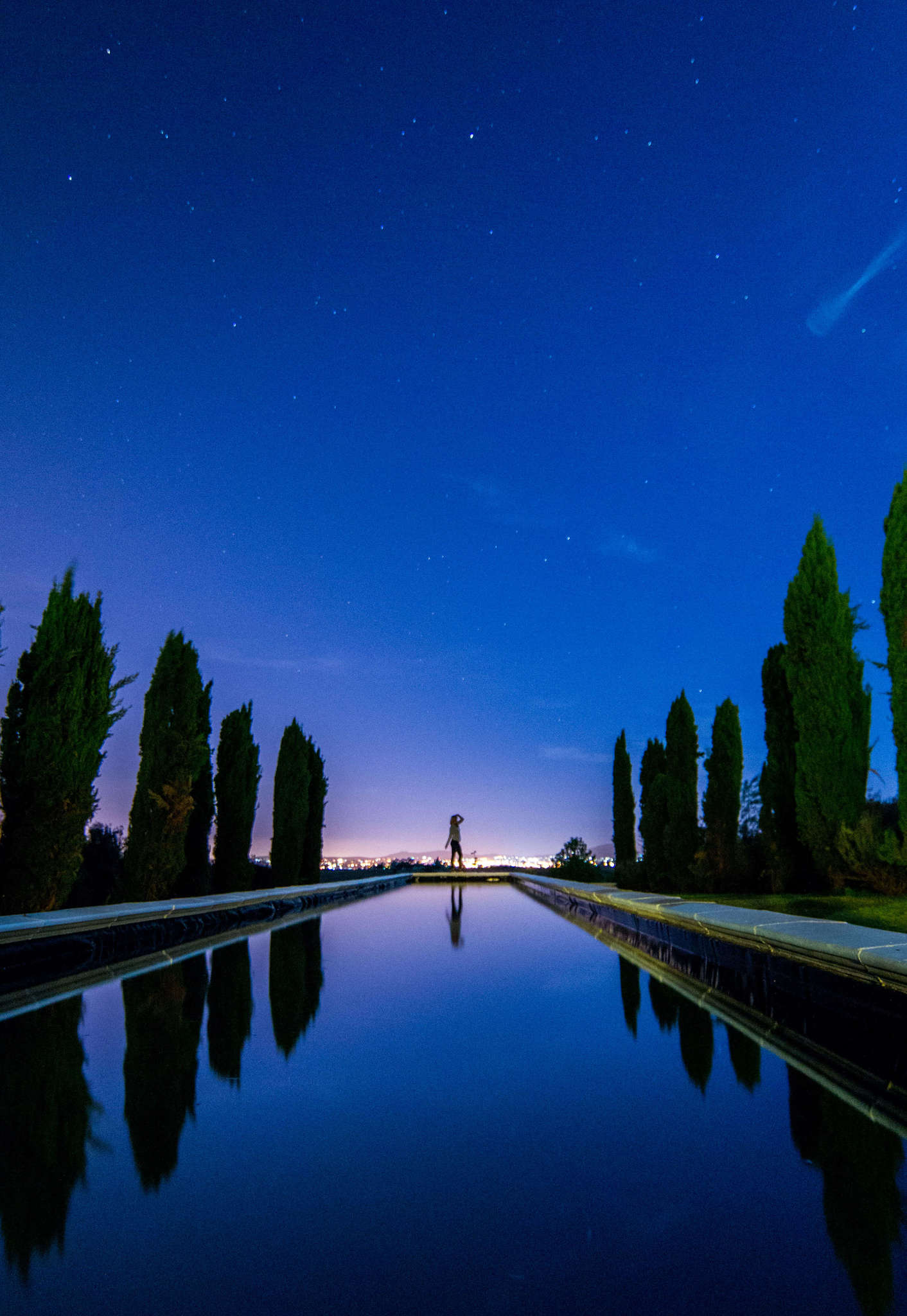 Night Photography Tips
Low f-stop, wide angle lens with minimum of f/4 or lower. Aperture is most important, so if you were to use a kit lens with f/2.8 that could also be preferable over a wide angle with an f-stop higher than f/4.
Shutter speed. Depending on the scene, your shutter speed can range from 1 second or longer. I recommend checking your camera settings before going out to shoot, so you know how to reduce your shutter speed — sometime it's not as obvious as it seems.
Use a tripod. Use a camera timer of 2 seconds, and remotely shoot your photo while on a tripod to keep it as still as possible.
Location, location, location. Find the darkest possible location with no chance of outside lighting interrupting your shot — this is the only way you'll be able to capture the brightness of the stars. If you want your subject to be lit, you'll need a torch to "paint" the subject with light while your shutter is open. Practice different shutter speeds to find the right lighting.
Focus. If you're shooting night photography with a subject, it is difficult to auto-focus in the dark. My personal preference is to shine a torch on the subject temporarily while adjusting the focus to the subject. Once in focus, start the camera timer, then shut off the light before the timer finishes.
Shooting Locations:
Lion's Head
Winelands
Table Mountain
Stars

Fujifilm Testimonials from TBA Escapes Attendees
Ilana R. "Shooting on Fujifilm has really changed the whole game for me.  It excites me and makes me eager to learn more about what the X-T2 can do – because the possibilities seem endless. On top of all that it's super user friendly!"
Cindy A. "Thanks to Fujifilm, I had the opportunity to shoot on different lenses and I ended up capturing some of my favorite pictures of all time. Using Fujifilm's products helped develop my creativity and improve the quality of my photographs. I left feeling much more comfortable and confident in my work."
Claire H. "On the trip I loaned the FUJIFILM X-T20, and now am happy to say that I am a proud owner! As a beginner to photography, it is a perfect fit!  I am excited to use my newly learned skills and take my photography to the next level."
Kayt Z. "Whether you're learning the basics or you're more advanced, this trip helps you grow as a photographer. Everything about this trip was incredible – keeping my fingers crossed for new TBA Escapes locations in the future!"
Sally S. "TBA Escapes was like a waking dream, each day kept getting better and better. 12 girls, helicopter rides, Pinterest perfect beach picnic, and my first Safari game drives. Coming face to face with lions, rhinos, and elephants is something I will not soon forget. The trip was jam packed with adventure and photo opportunities, with mentors to help every step of the way. I loaned a Fujifilm camera (plus lenses) and learned how to shoot in manual, something that has been on my wish list for a long time."

Thank you to FUJIFILM USA for partnering with us on this tour and blog post. As always, thoughts and opinions expressed here are entirely my own.