Ever since I started hosting my TBA Escapes Tours, I've learned so much about the travel and tour industry. While the majority of it has been positive and inspiring, there have been some significant learning curves too, when it comes to running a business.
I think the most important thing to consider when looking at a tour is finding the best one for your travel style — everyone enjoys different aspects of travel, and at different paces. The second being to educate yourself and avoid illegitimate businesses that are targetting travelers. There are scams out there, and I've even found my photos used on another company's Instagram to promote their tours!
So whether you're thinking about joining TBA Escapes or any other tour, you need to do your research before parting ways with your hard earned cash.
Here are a few important things to look for when finding a tour company!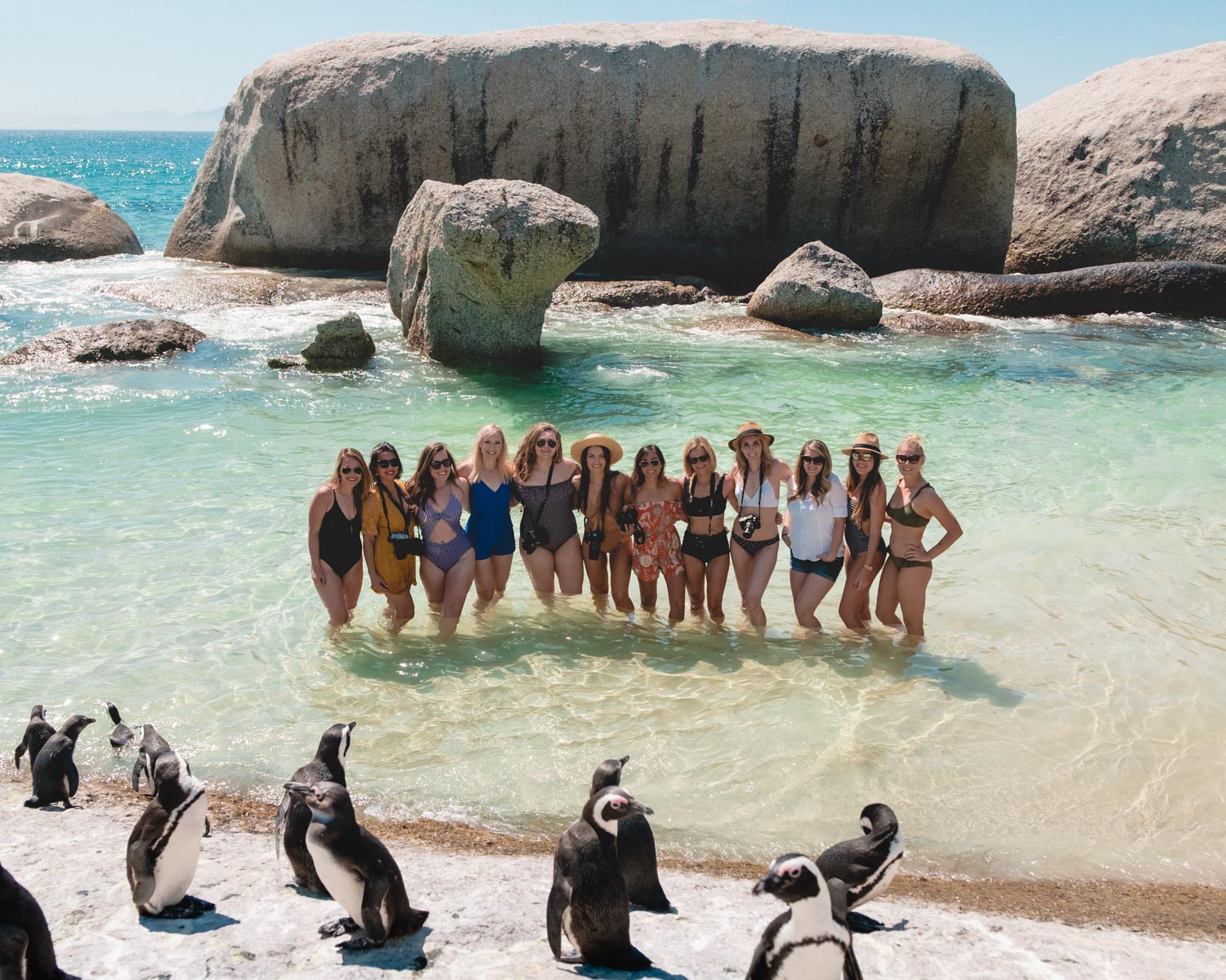 South Africa
Who Are They?
As soon as you've found a tour that you're interested in, it's time to put your detective hats on and start digging up the dirt. You need to find out who the faces behind the company are, and verify that they are real people.
If there isn't an about page with the founder's biography, hop onto LinkedIn to see if you can find their personal profile. You should also Google their name to see what articles come up about them and read through reviews.
I would also suggest researching anyone else that's involved in the tour. From the operations managers to the hosts—you want to make sure they are knowledgable in their fields and reliable as guides.

How Long Have They Been Operating?
The longer a company has been running tours, the more likely they are going to be reputable and not a scam. However, that doesn't mean you should avoid new tour companies; we all have to start somewhere.
There is other information you can use like checking to see if they are accredited by the local government or other travel industry organizations to make sure they are legitamate.

Boschendal
Do They Use Their Own Images?
As mentioned earlier, I recently found a tour company using my photos from to promote their new tours in Morocco. Always use Google's reverse image search feature to see if a tour company is using stock photos or if they have stolen pictures from another account.
User-generated content (photos that were taken by people who have been on the tour) is a massive indicator that the tour company is legitimate. Plus, you can always reach out to those accounts and ask them about their experience.
I always look for a company's Instagram or Facebook account and see if they're showing images from happy customers (and if those tagged are real people too!).
Kind in Mind: From a safety perspective, if you come across the tour that doesn't have reliable reviews, be cautious. If you think about it, potentially anyone can pose as a tour company by stealing others' content and not using original photos, so it's important for your own safety to ensure these are real people before you travel to a new destination!

What Are the Demographics of Their Guests?
Tours are a great place to meet fellow travelers and create long-lasting friendships. Once you find a tour company that seems legitimate, take a look at the demographics of the guests.
Is the tour marketed to 18-25-year-olds or 35-45-year-olds? Who is leaving reviews on their experiences?
Think about what age group, size of the tour, and gender you are looking to travel with. You need to do your research to see if a tour aligns with your desired demographics.

Clifton Beach
Is There Free Time?
A lot of tours can feel very suffocating if there's no "me" time. Ask the right questions if it's not specified on the itinerary to find out how much time you'll have to do your own thing.
If you don't feel like there's enough, it's not the right tour for you, and that's okay. There are plenty of tours out there that give you the freedom you want while showing you around the world.

What's Included in the Trip Cost?
Some tours are all-inclusive; others only include breakfast. This plays a big factor in considering the overall price of the tour.  If a price seems a little too out of your budget, look at what's included. Many tours that seem cheap often leave out a lot of the costs that you have to pay for yourself while on tour.
On the other hand, an all-inclusive tour means you'll know exactly how much the entire trip will cost you.
Keep in Mind: Most tours don't include international airfare, so always check what prices might look like between destinations before booking a tour.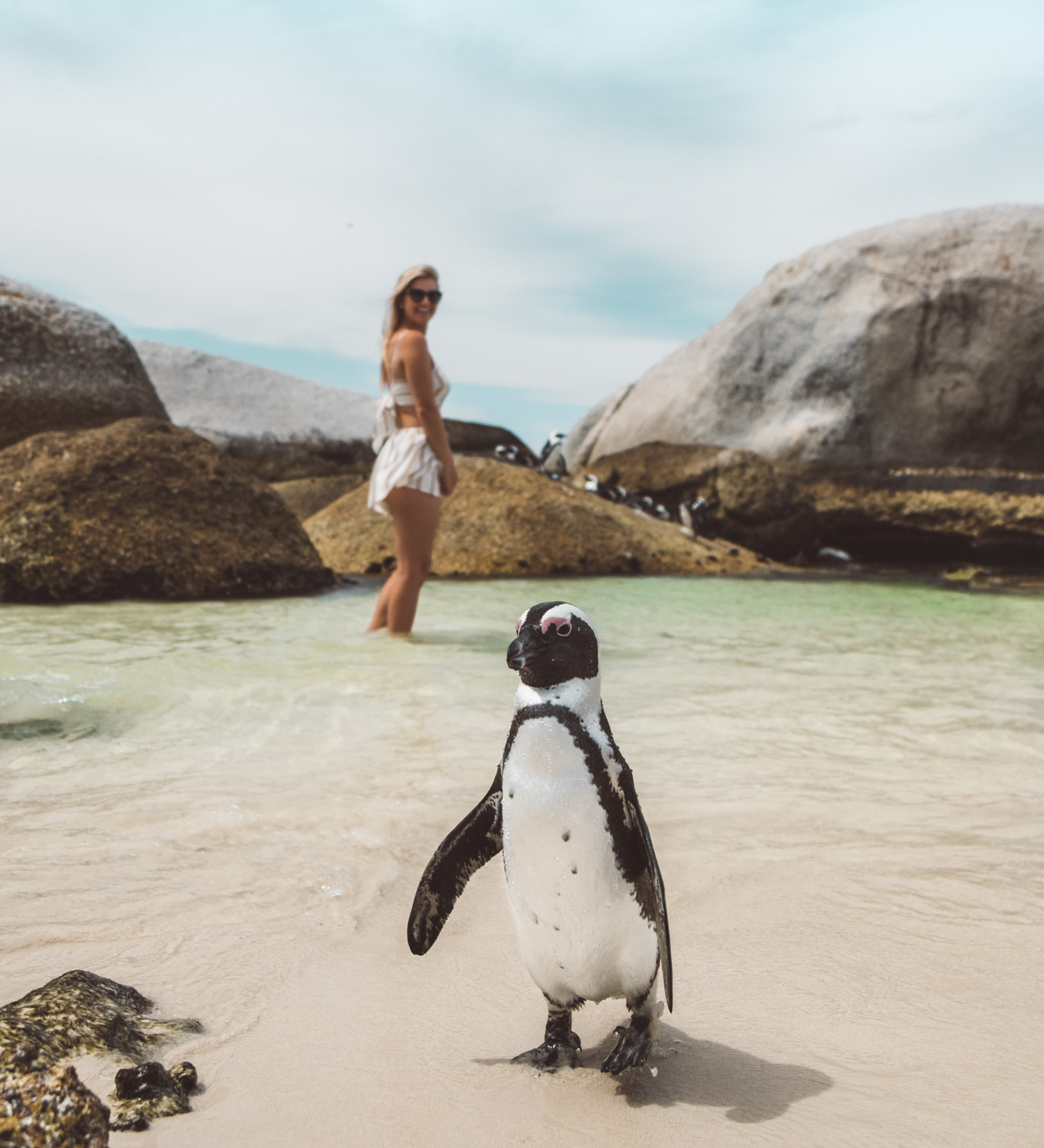 Boulders Beach
How is Payment Set Up?
Do you need a payment plan? Not every tour offers one which can be a make or break decision. Also, look into the cancellation policy and all of the payment information before you sign up for anything.
You don't want to commit to any amount if you aren't 110% committed that it's the right tour for you.

Is the Tour Right for Me?
Before booking a tour, always ask yourself what you want to get out of it. Are you hoping to learn a new skill? Do you want lots of time relaxing on the beach? Are you after an adventurous vacation that's going to push you to your physical limits?
You don't want to put yourself in an environment where you won't feel comfortable, or that you're not getting your money's worth.
There are all kinds of group tours around the world, whether you're looking for a younger age group and backpacker style travels, or a more mature, luxury tour! Maybe you are hoping for an immersive or educational retreat that teaches you more about a destination or activity — like a photography tour or scuba diving liveaboard!
Just be sure to fully consider what options are out there, and see what most excited you.

Boschendal
Are There Any Testimonials?
Lastly, I always read the company's testimonials. You need to see what other people are saying whether it's good or bad to form an opinion.
Keep in mind that one disgruntled customer doesn't mean you shouldn't book with a company. However, if multiple people are complaining about the same problems (like lack of communication or terrible logistics), and these complaints are over a longer period of time, you might want to reconsider booking with them.

Tours are an excellent way to meet new people, gain new skills and create unforgettable memories. Just remember to do your research, so you don't end up regretting the experience.
TBA ESCAPES
At TBA Escapes, pride ourselves in creating life-changing experiences around the world for women, by women. If you're looking for an all-female tour, consider traveling South Africa, Morocco, Jordan or The Galapagos with us!