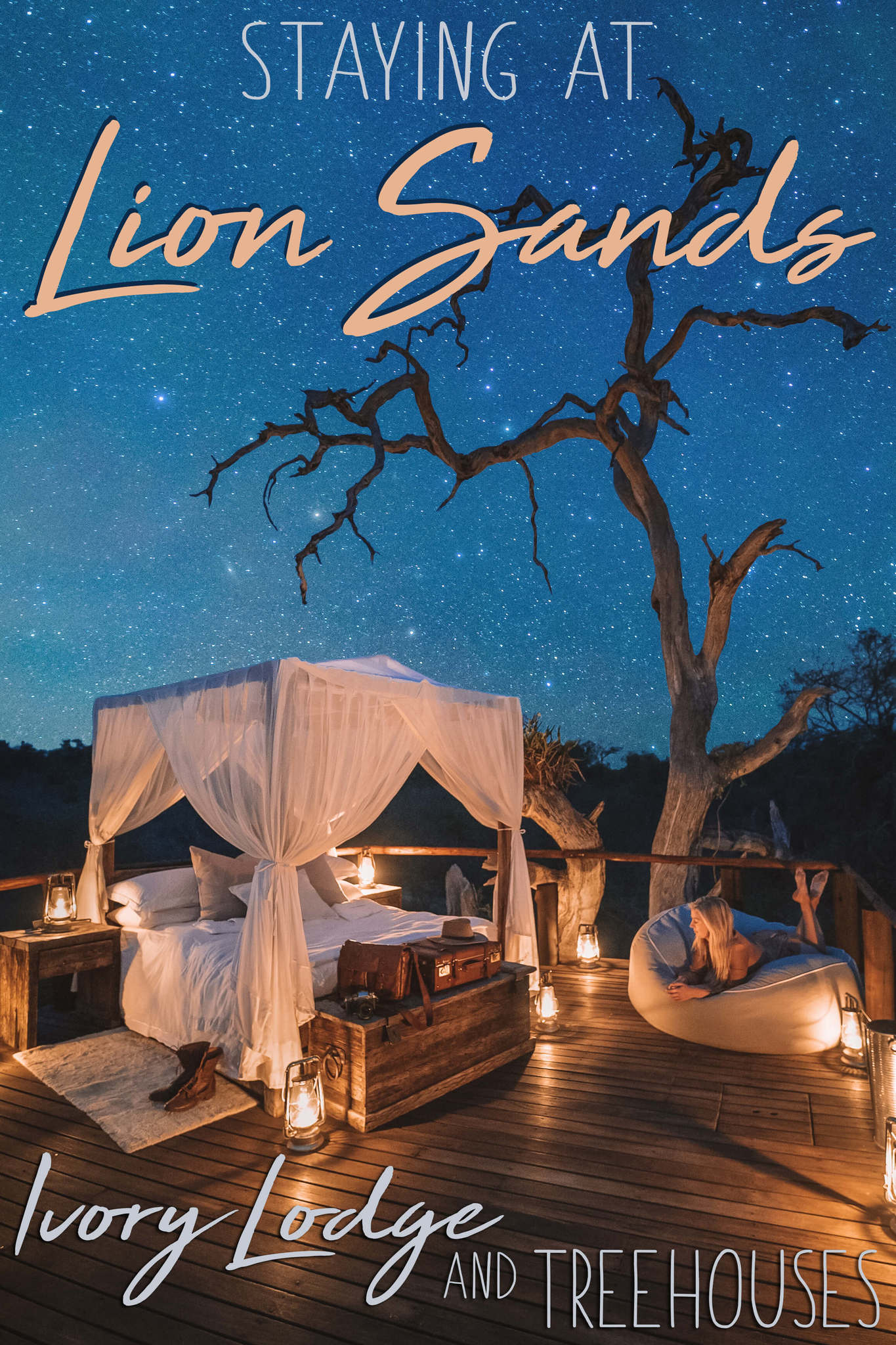 Thanks to Lion Sands for hosting me during my stay. As always, thoughts and opinions expressed here are entirely my own.
There's nothing like getting away from it all. Whether it is for a digital detox or a chance to reconnect with nature, sometimes you just want to sleep under the stars.
There is no better place on the planet to appreciate the incredible beauty of nature than South Africa. With breathtaking scenery and stunning wildlife, this is one country that you can't miss out on.
Ready for the ultimate glamping experience? Here's what it's like staying at the Lion Sands Ivory Lodge.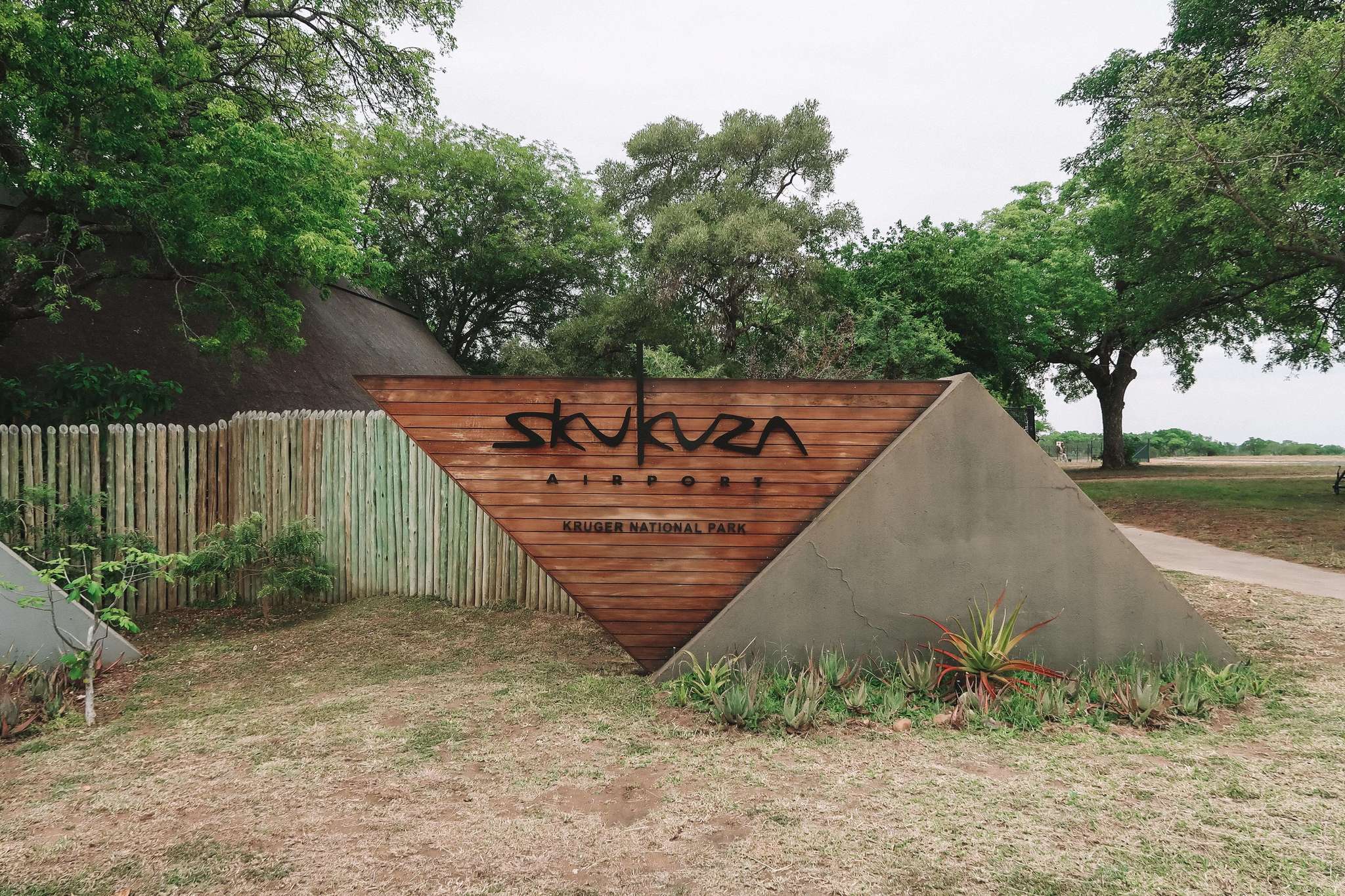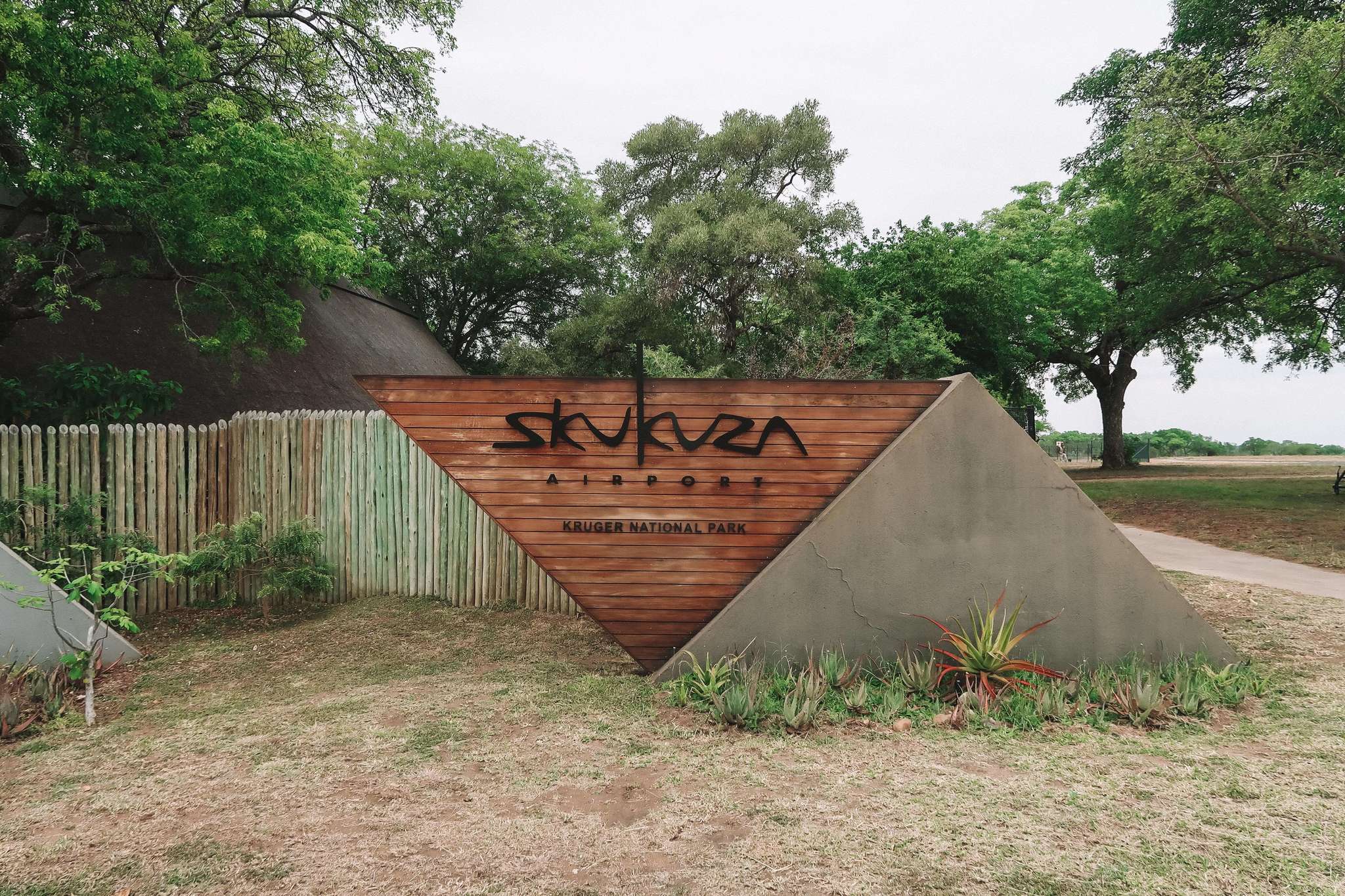 Getting to Lion Sands
Located in northeastern South Africa, Lion Sands Ivory Lodge is at the heart of Kruger National Park, one of Africa's largest game reserves.
Airlink operates daily flights between Johannesburg and Cape Town to Skukuza, which is the capital city of Kruger National Park.
We flew from Cape Town to Skukuza, which is about a two-and-a-half-hour flight. From there, Lion Sands transferred us over to the Lion Sands Ivory Lodge and the treehouses. It was an easy trip with remarkable scenery.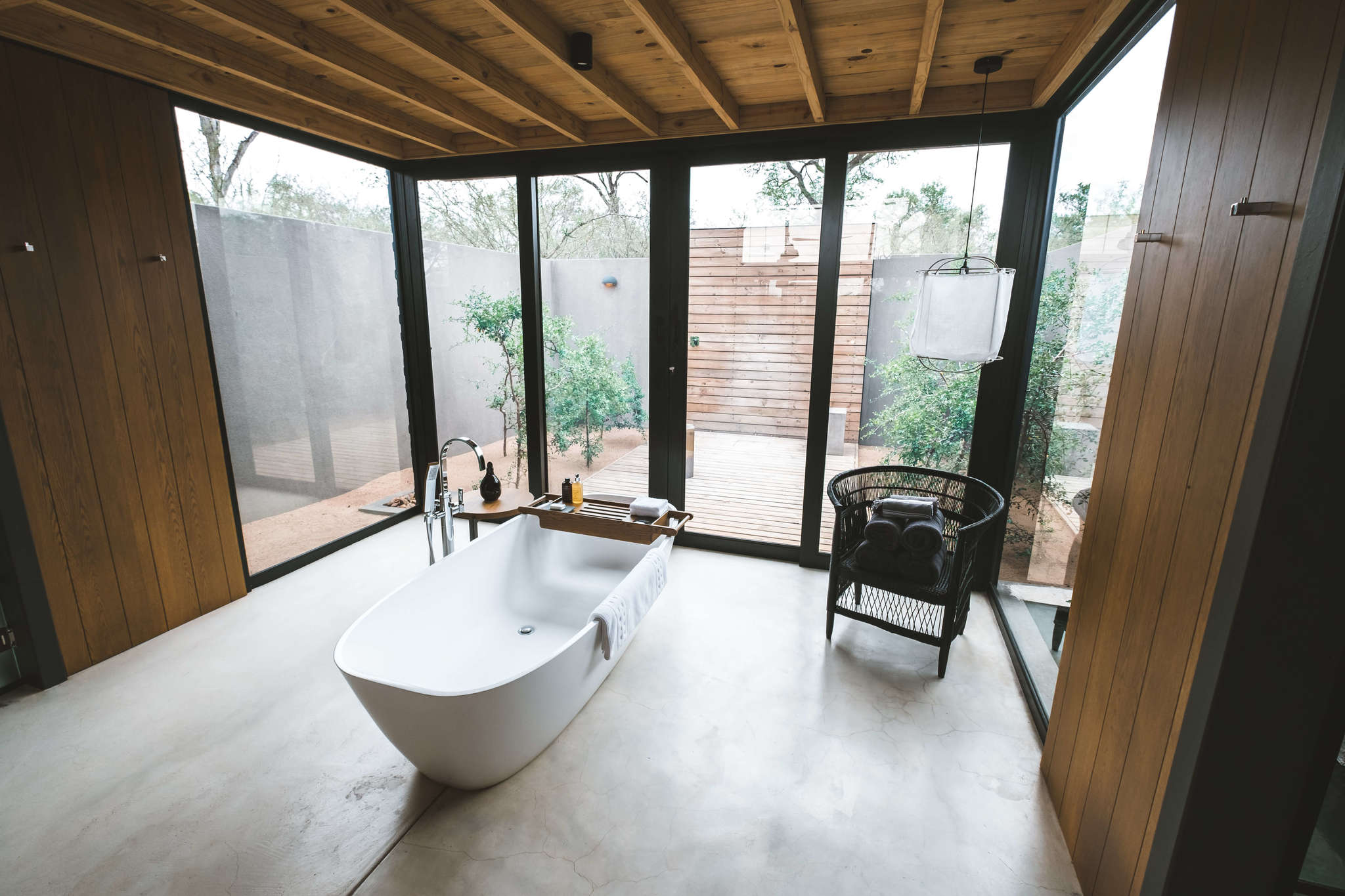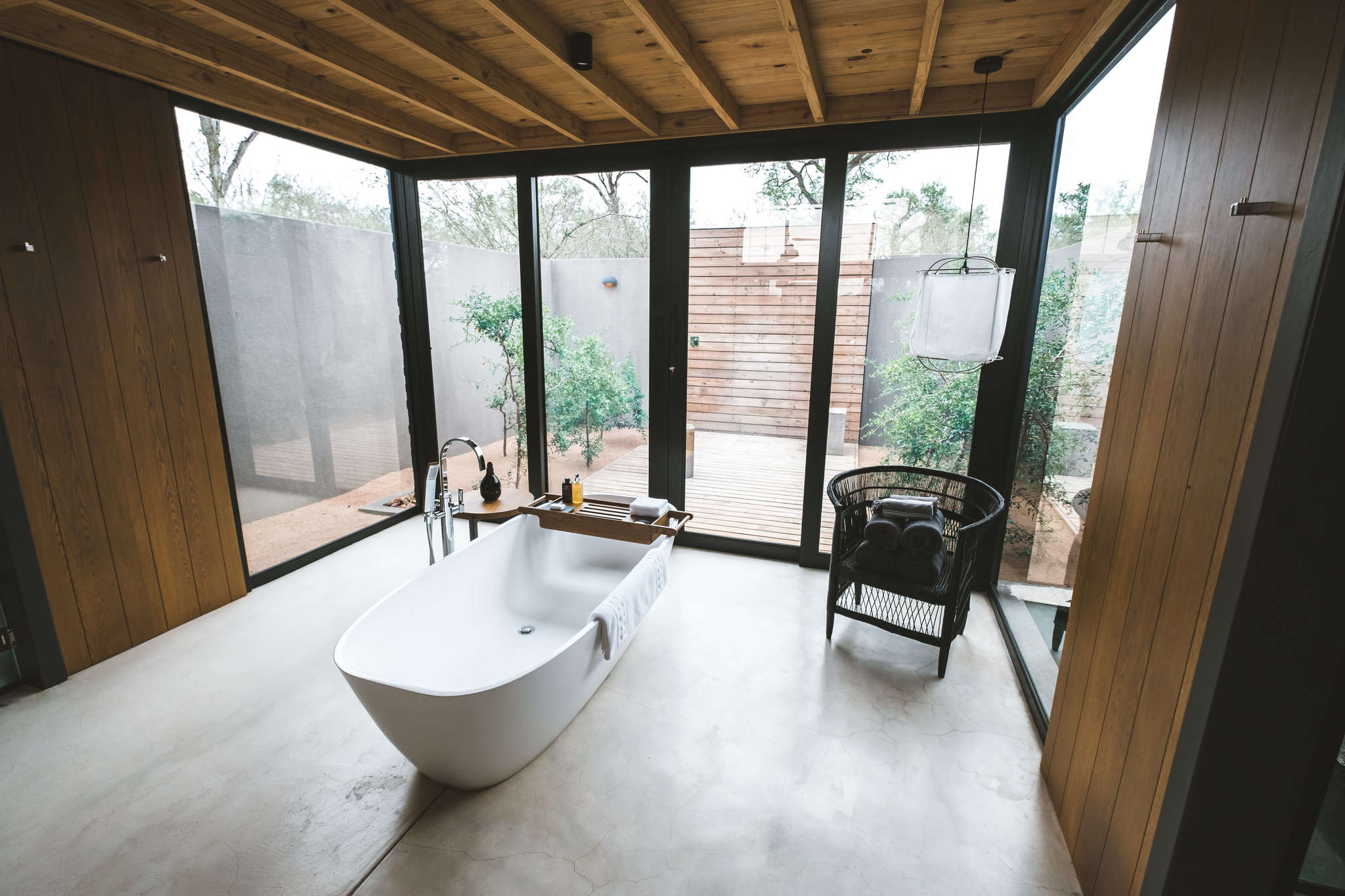 Lion Sands Ivory Lodge
Lion Sands Game Reserve is home to 4 lodges — each with a different flair. The River Lodge is a stunning riverside lodge. The Tinga Lodge is an elegant masterpiece. The Narina Lodge is a contemporary classic safari. And, the Ivory Lodge, where I stayed, is a five-star bush boutique hotel!
While the Lion Sands Ivory Lodge is remote, it's far from roughing it. In fact, this place is truly 5 stars. With only eight single villas and one double suite villa, it offers luxurious touches at every corner.
These gorgeous accommodations have a master bedroom with an en suite bathroom, private pool, and an oversize lounge area with a fireplace.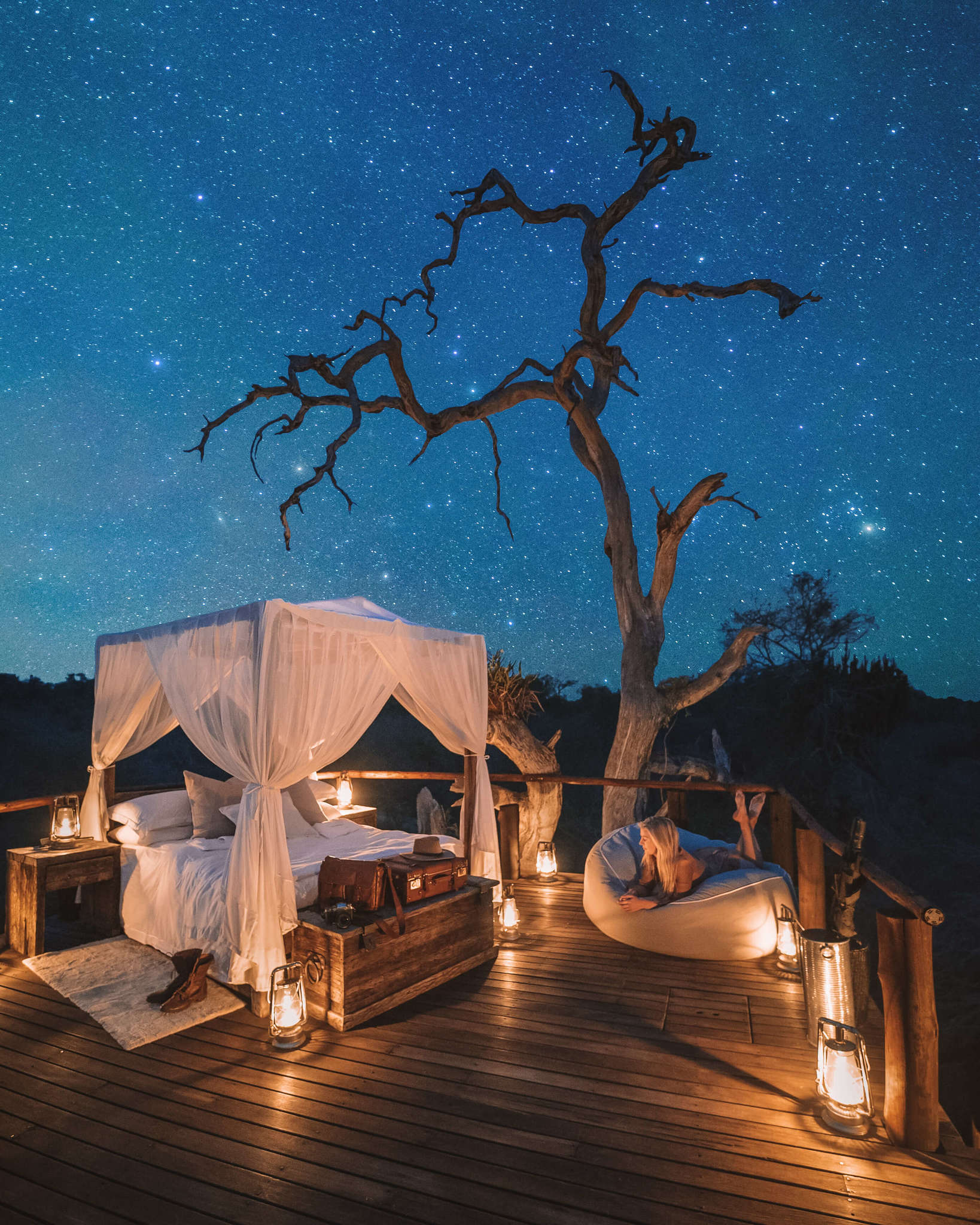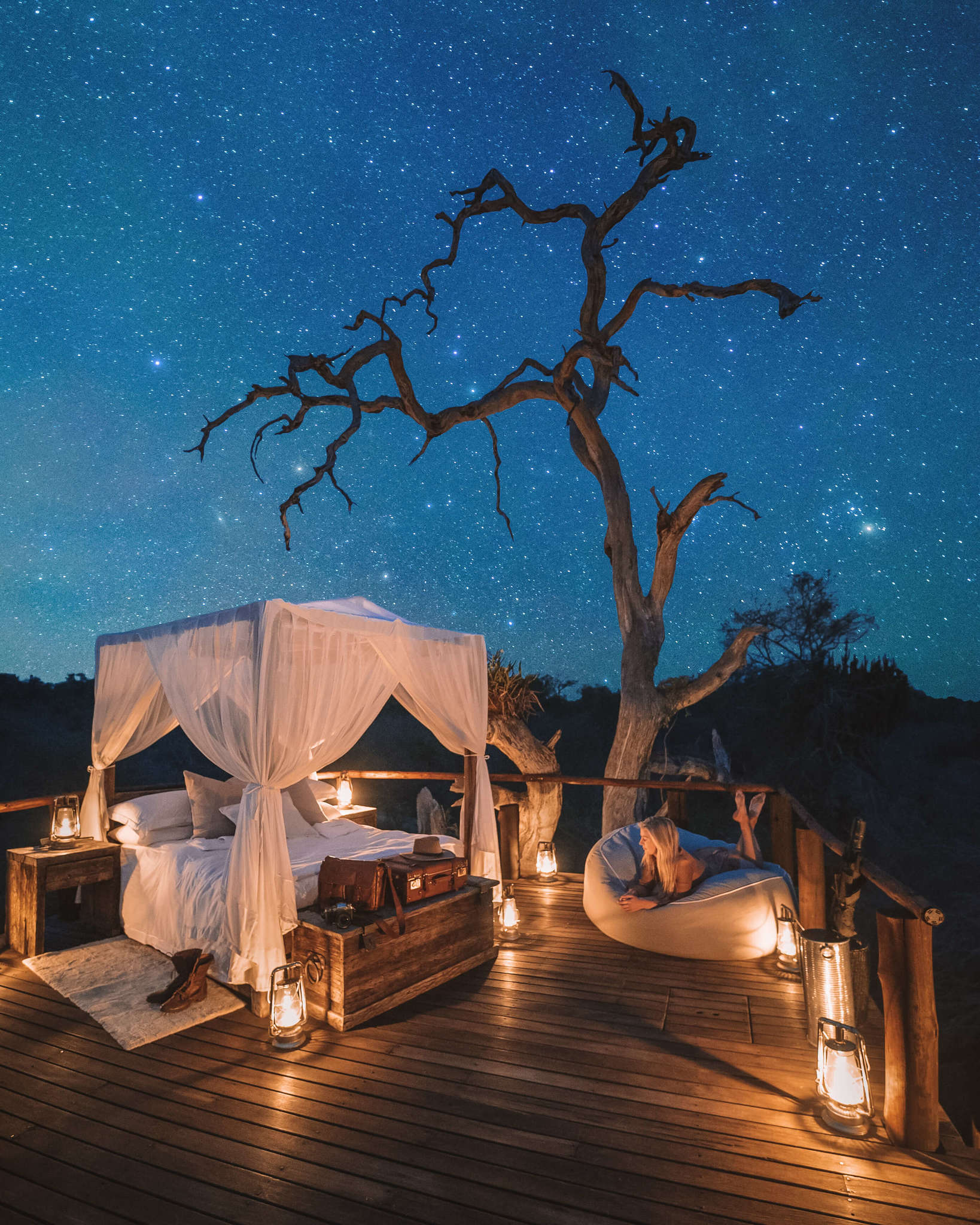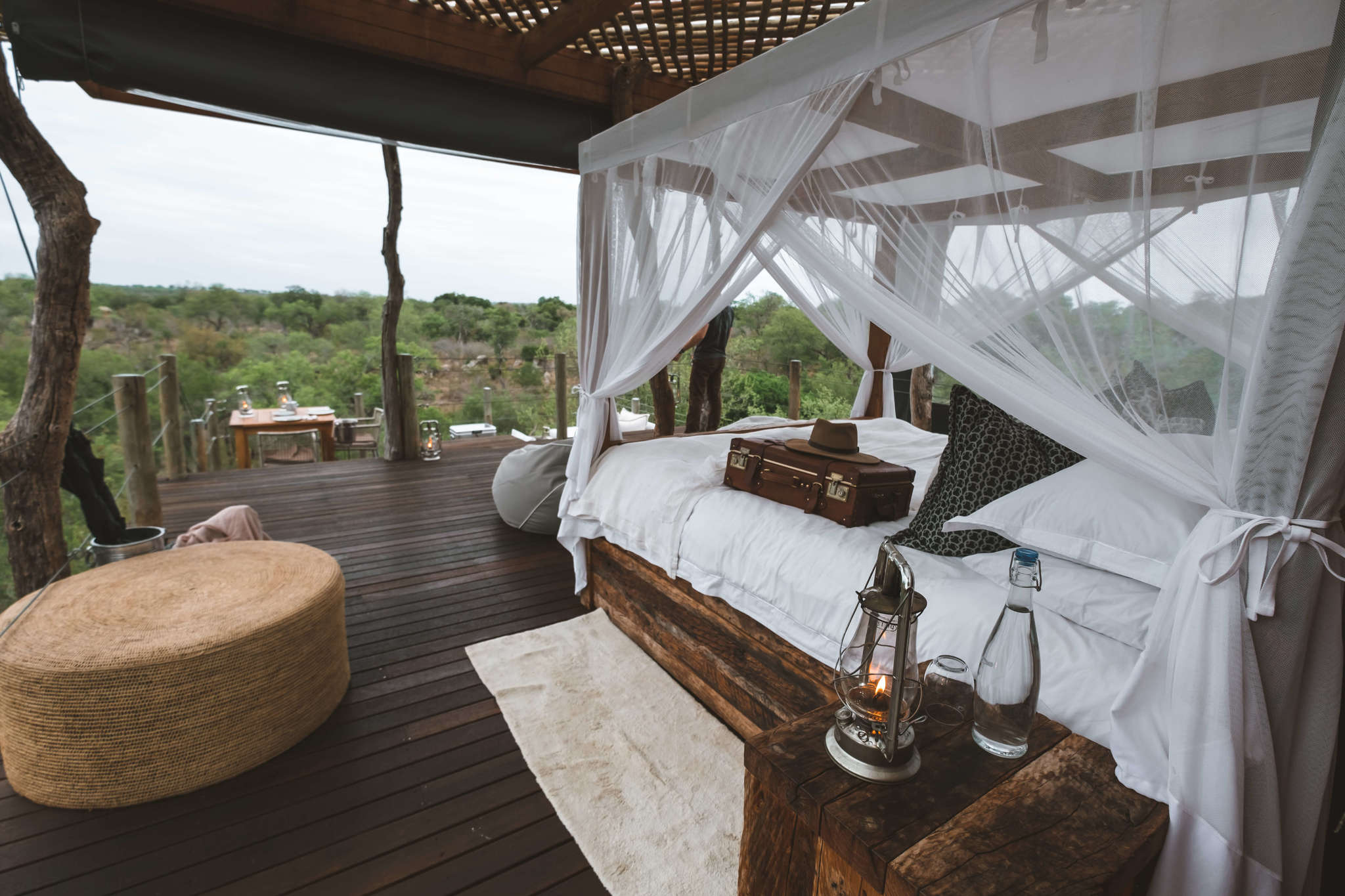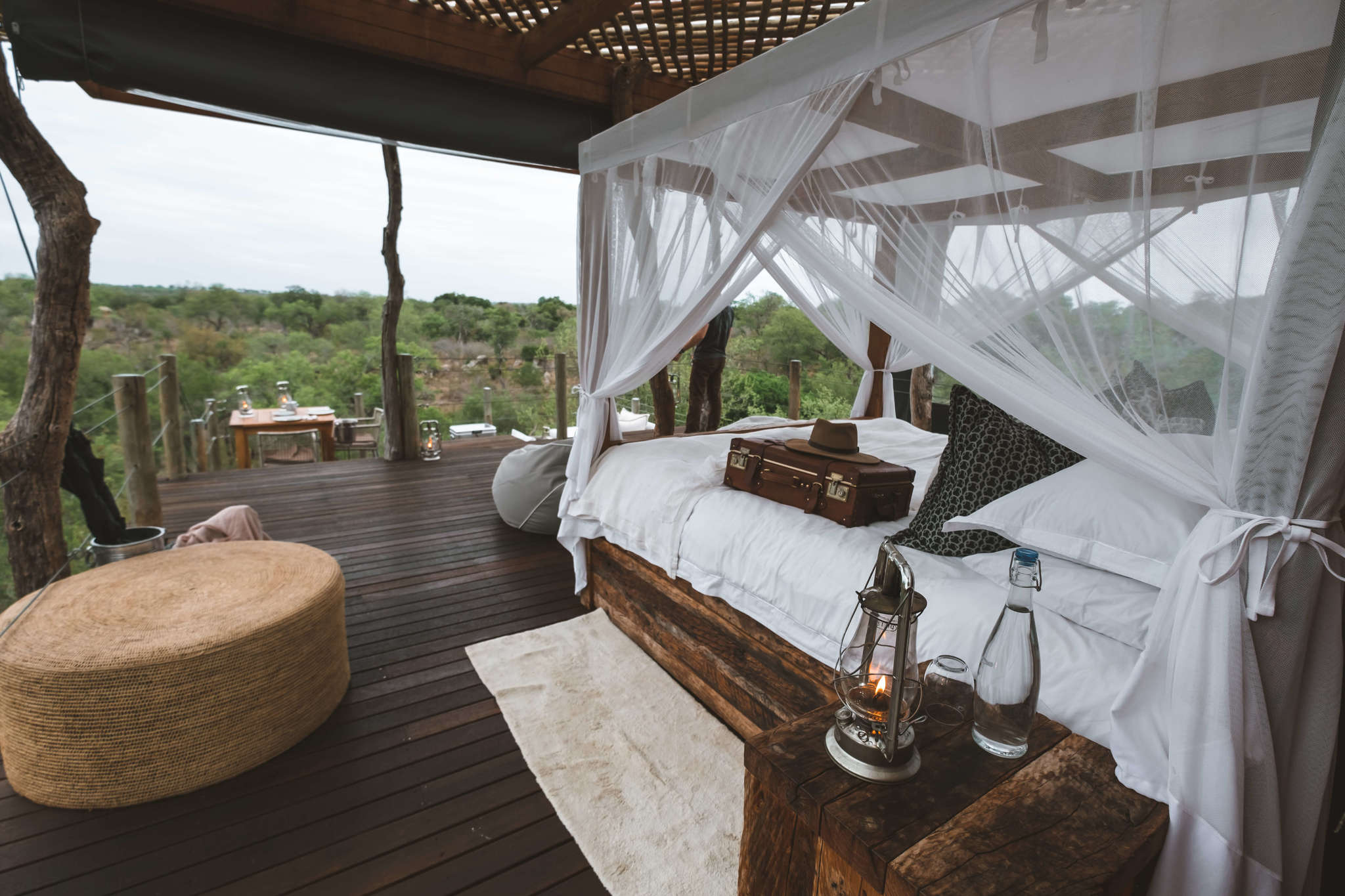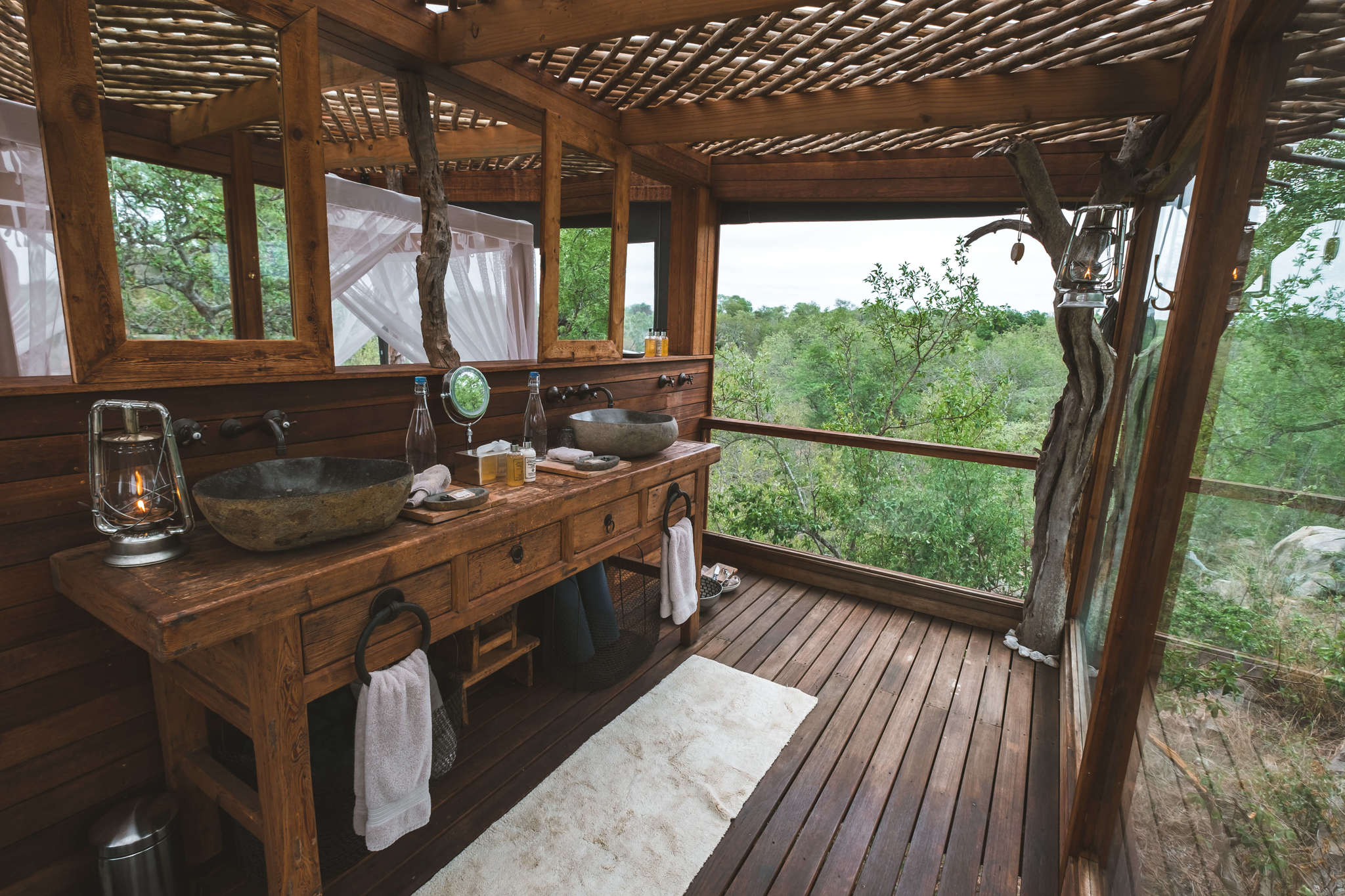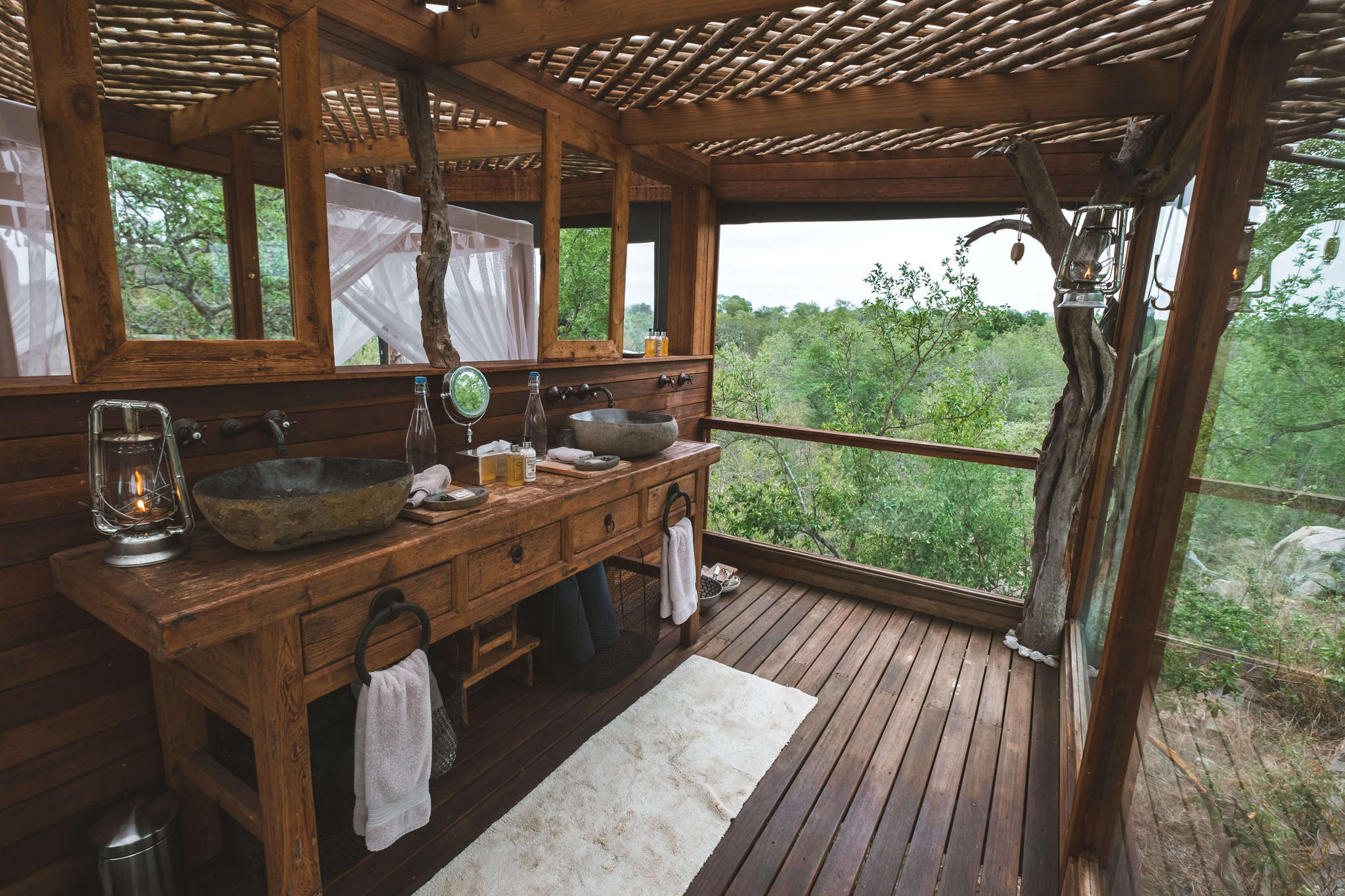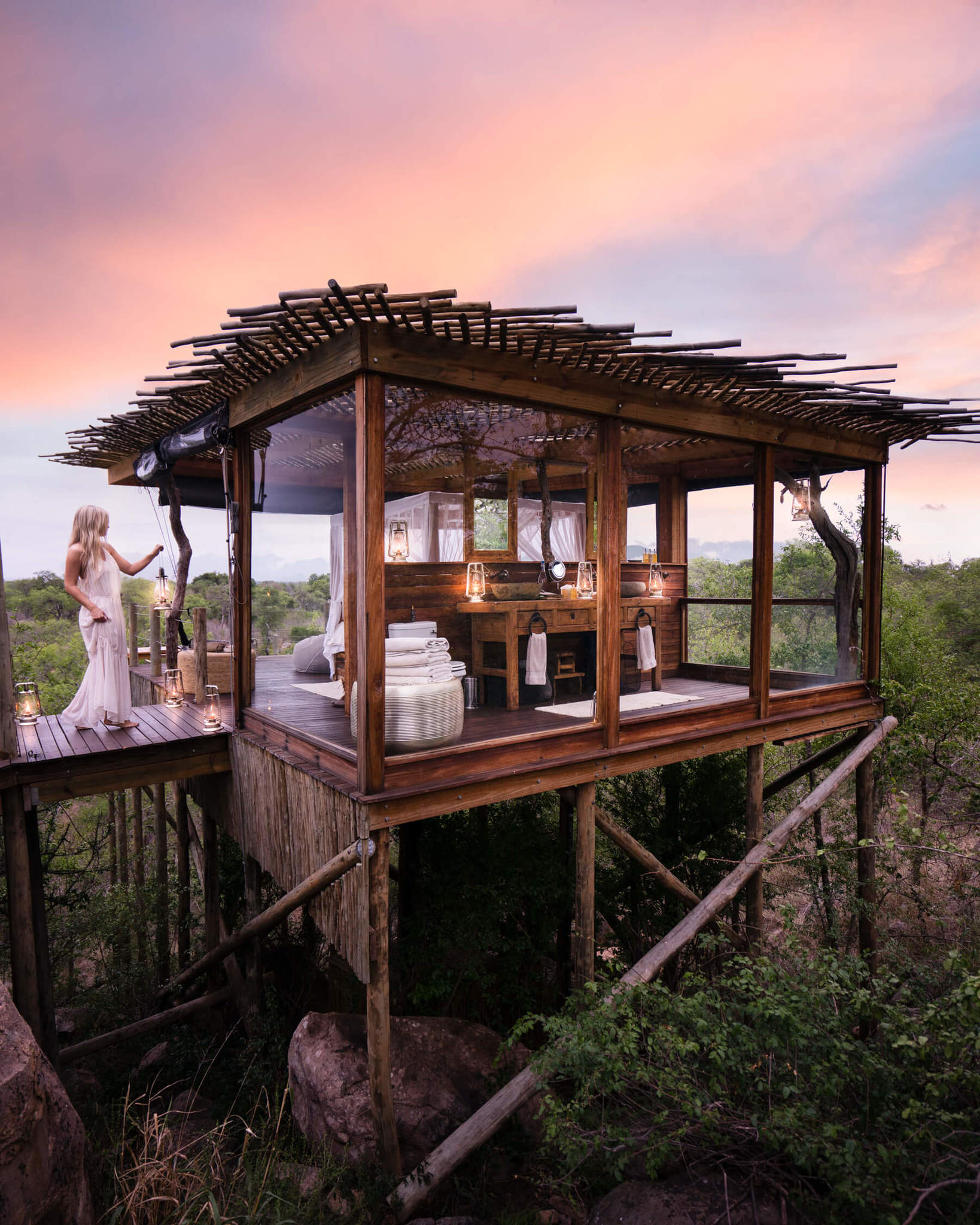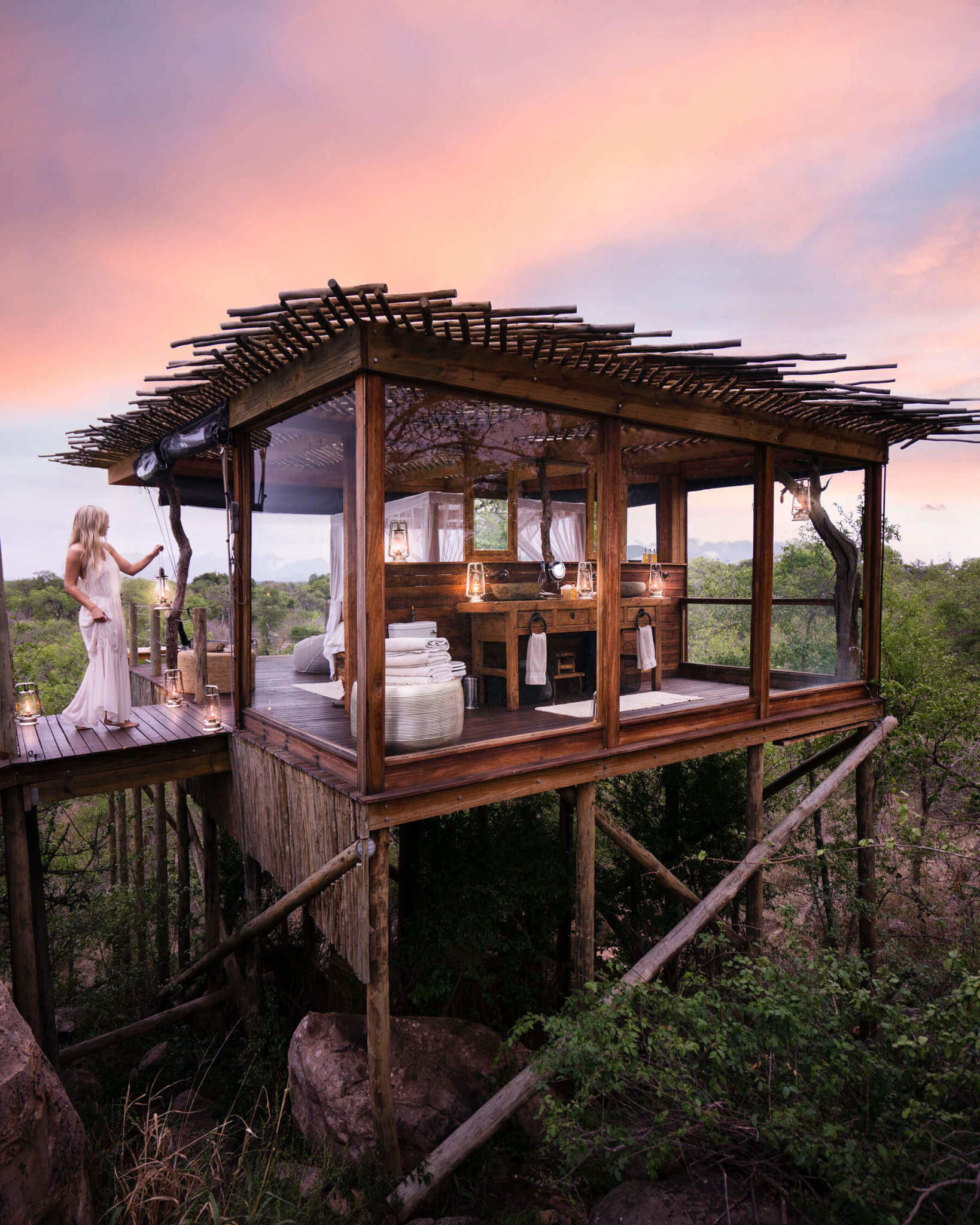 The Treehouses at Lion Sands
You can choose between staying in the villas or treehouses. If you opt to book a treehouse, you also get a room at camp. Just pack an overnight bag then plan for one night under the stars.
The friendly folks at the lodge will take you out to your treehouse at sunset then bring you back in the morning. It's perfect for those of us who love the idea of disconnecting but don't actually want to go for days without electricity.
I stayed in the Chalkley Treehouse and loved it! Like all of the treehouses at Lion Sands, it had an unforgettable view of the vast South African bush from its elevated platform.
For a more luxe experience, you can upgrade to the Kingston Treehouse in Sabi Sand for full bathroom and shower facilities or the Tinyeleti Treehouse, which accommodates two adults and two kids.
Fall asleep counting shooting stars while you listen to wildlife!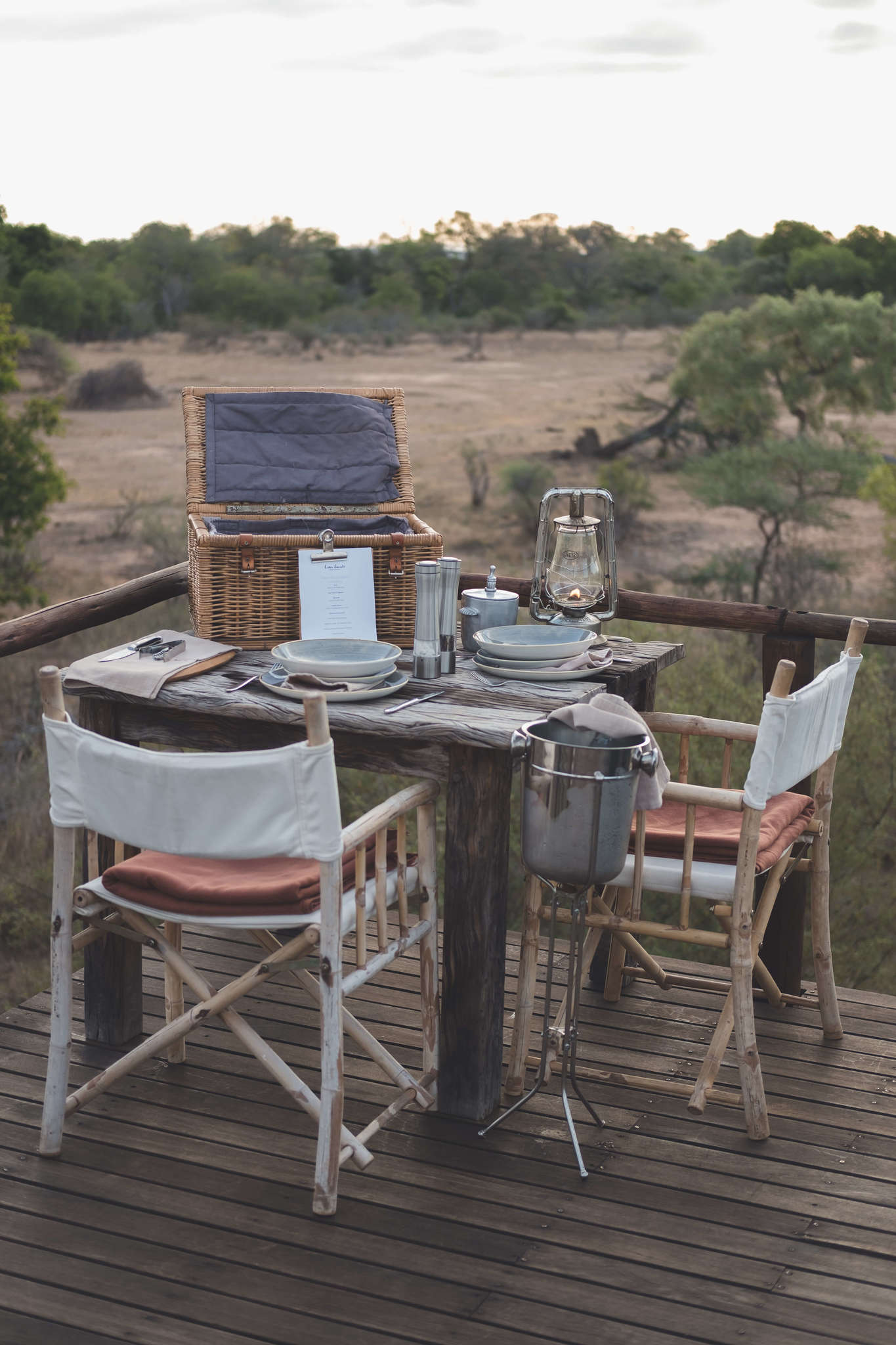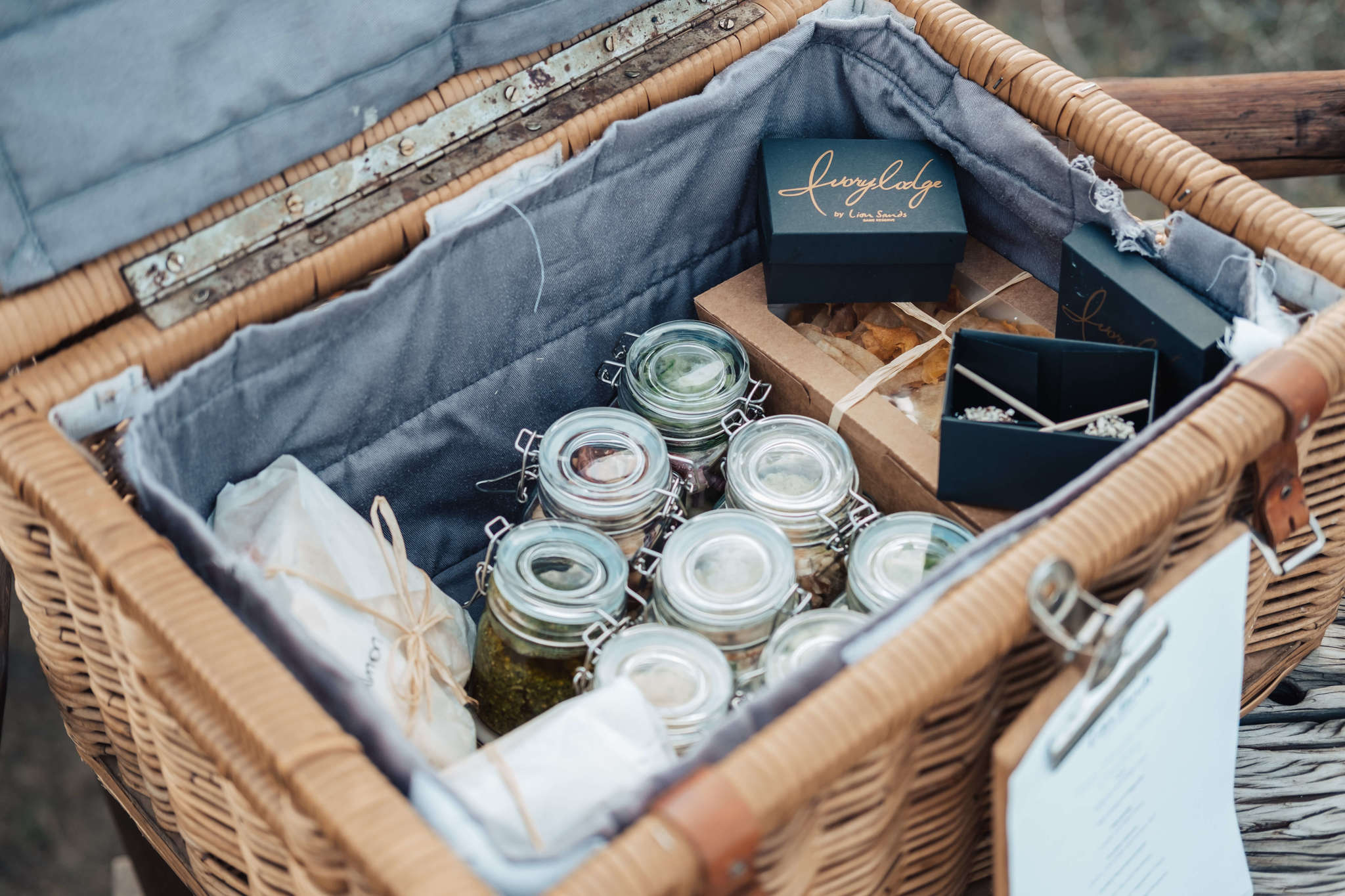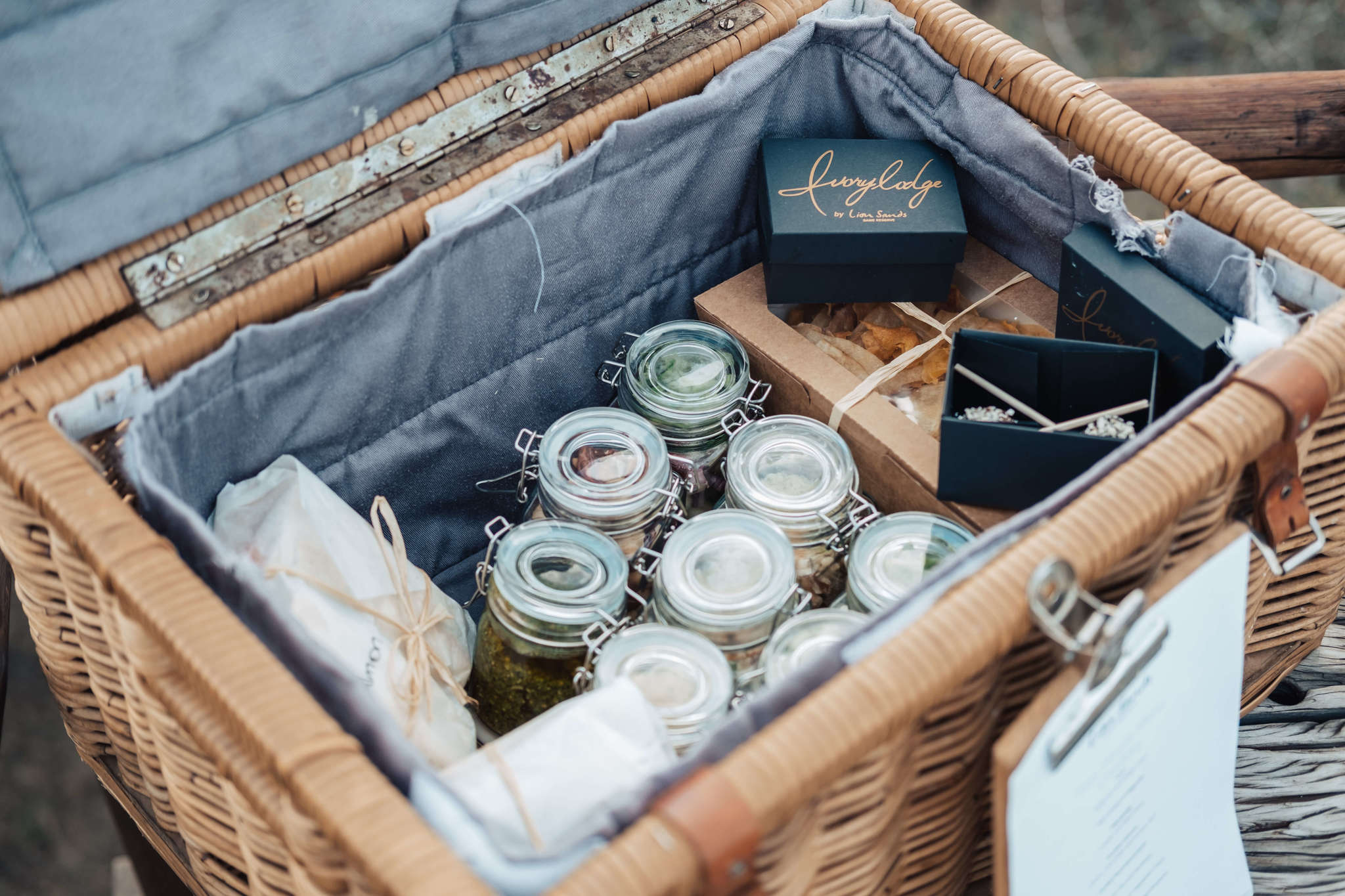 The Food at Lion Sands
There are so many culinary treasures to discover in South Africa, and the Lion Sands Ivory Lodge is the place to do it. You will find fresh seasonal ingredients, and best of all, the staff is so accommodating.
Whether you're looking for vegetarian dishes, healthy cuisine, or endless indulgence, you'll be covered.
The Lion Sands Ivory Lodge offers three amazing meals per day plus snacks. And the bush dinners in the wilderness are a one-of-a-kind experience, so bring your camera!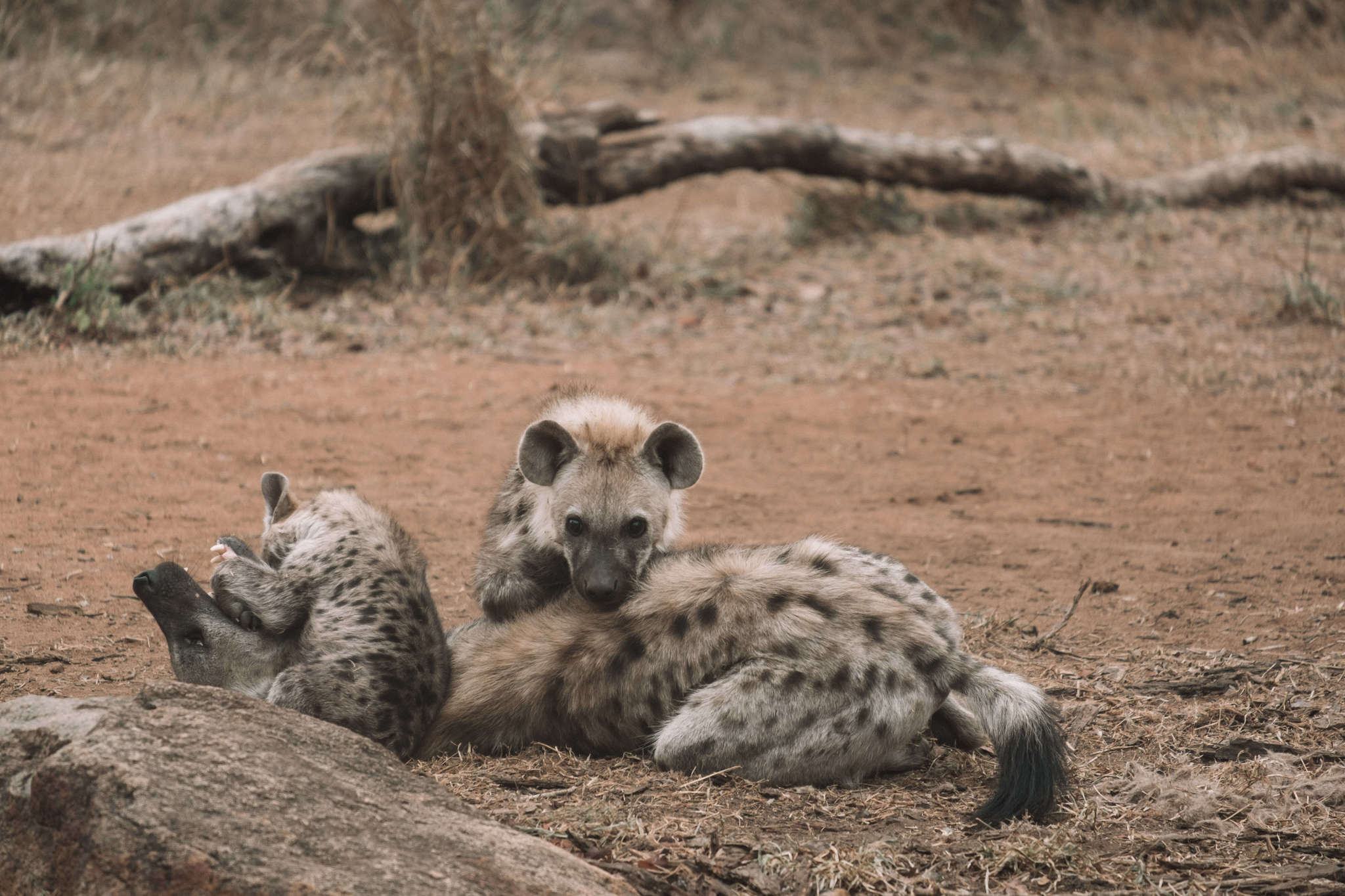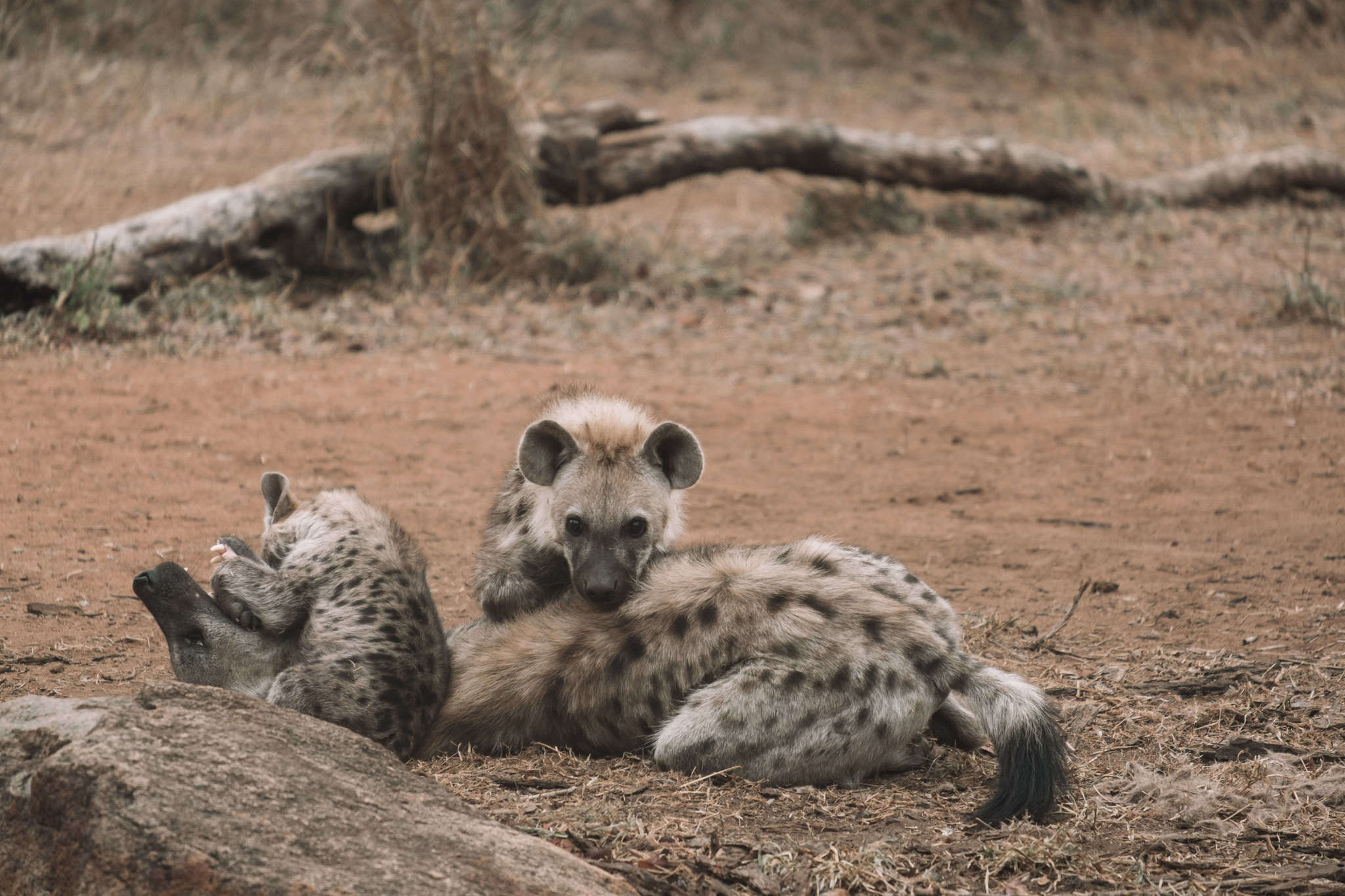 Activities at Lion Sands
You can customize your Lion Sands experience for an adventurous getaway, a wellness escape, or a bit of everything.
Go on game drives (available twice a day) or walking safaris to get up close and personal with the Big Five: lions, leopards, buffalos, rhinos, and elephants. The expert field guides and trackers will guide you through the South African bush. We had a blast and followed it up with sunset cocktails at the lodge.
To unwind, you have to check out the on-site Africology Spa, with a wide range of body, skin, and grooming treatments. South Africa's best natural, eco-friendly spa and skincare brand, Africology is a must-try.
When you need to revitalize, the yogis at Lion Sands Ivory Lodge are always ready for a session.


More Information
Hotel: Lion Sands Ivory Lodge
Location: Kruger National Park
Accommodation: Glamping
Price Range: $$$-$$$$