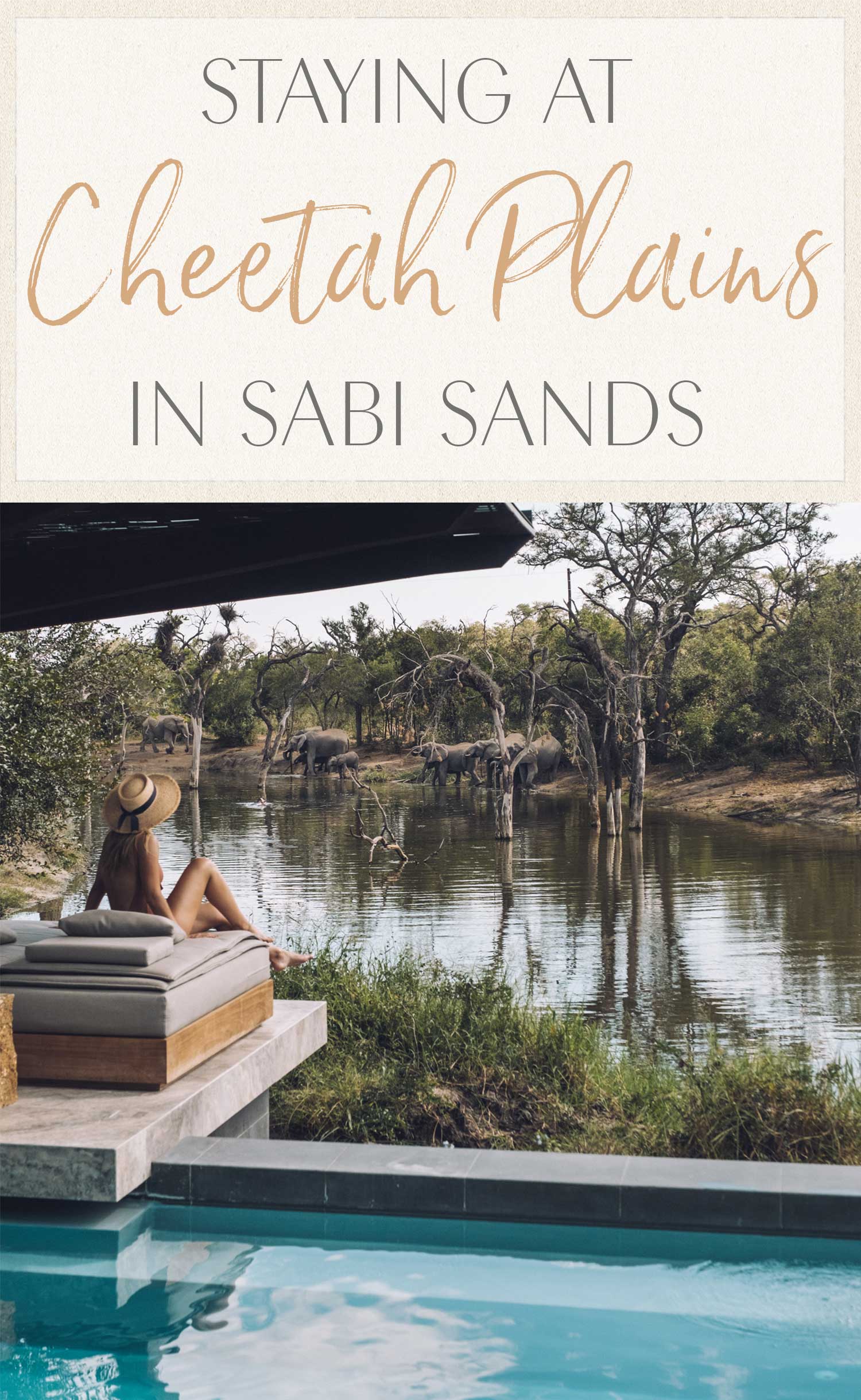 Cheetah Plains is one of the most incredible and luxurious safari lodges in Africa. Situated adjacent of the Kruger National Park, Sabi Sands boasts some of the best wildlife viewings in South Africa.
During my parents' month-long visit, we flew up to Sabi Sands Game Reserve with Federal Air for a few days of relaxation and world-class wildlife viewings. It was my dad's first time on safari, and he had to get a passport for this trip!
I was super excited to show them one of my favorite destinations in the country and treat them to their first ultra-luxe safari. Cheetah Plains went above and beyond with their exceptional eye for detail that curated an unforgettable experience.
Here's my experience staying at Cheetah Plains in Sabi Sands!

Getting to Cheetah Plains
I highly recommend flying with Federal Air to the Arathusa Airstrip in Sabi Sands. There are daily flights, and it's the most direct option and will save you heaps of traveling time.
Cheetah Plains is only a 20-minute drive from the Arathusa Airstrip and a private transfer to the lodge is included in your stay! Federal Air also has facilities to store large luggage at OR Tambo as you can only take a small duffel bag or a soft case suitcase (max 20 kg). Don't miss my tips on what to pack for safari!
The VIP Federal Air lounge at OR Tambo is also very SO nice to travel through so you don't have to deal with the big international airport.
You can alternatively fly into Hoedspruit Airport (1.5-hour drive to Cheetah Plains) or Kruger Mpumalanga International Airport (3-hour drive to Cheetah Plains). Cheetah Plains does offer the option to book a road transfer to the lodge at an additional cost if you're arriving at either of these airports.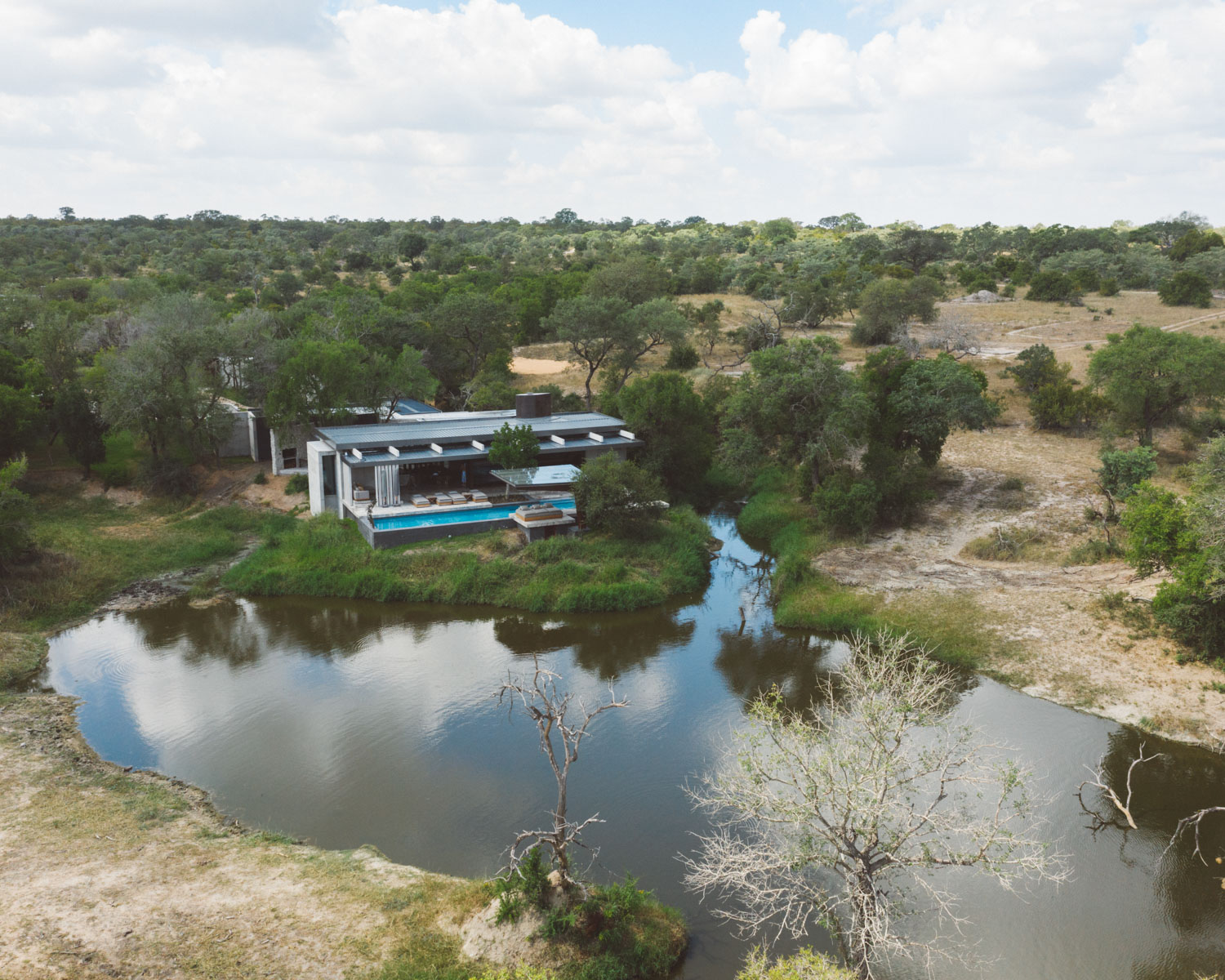 Cheetah Plains
Cheetah Plains is located inside the renowned Sabi Sands Game Reserve. The reserve lies to the south-west corner of the Kruger National Park. There are no fences between the two locations allowing South Africa's wildlife to move freely.
As a result, it's one of the best places for safaris in Southern Africa!
While most luxury safari lodges offer private accommodation, you will usually dine and go on game drives with other guests. Cheetah Plains took exclusivity to a new level by designing the lodge around 3 private bush houses named "Mvulua," "Karula" and "Mapogo."
That's right. There are only 3 houses on the entire property!
Each house is comprised of a main house with 4 private guest suites – the main house boasts 2 lounges (formal lounge and an entertainment lounge), dining area, outdoor boma, wine room, and heated swimming pool. With 4 suites, each house can accommodate up to 8 people. You book the entire house, so it's ideal for groups and families or anyone looking for a completely private safari experience.
Not only is the house ultra-luxe, but the pampering during your stay is next-level. You'll get your own private electric game viewing vehicles, personal chef and your own in-house spa therapist included in your stay.
*Let that sink in*
You literally don't see other guests during your stay and, with only 3 game vehicles on for the entire lodge, even the game viewing within the Sabi Sands feels very private.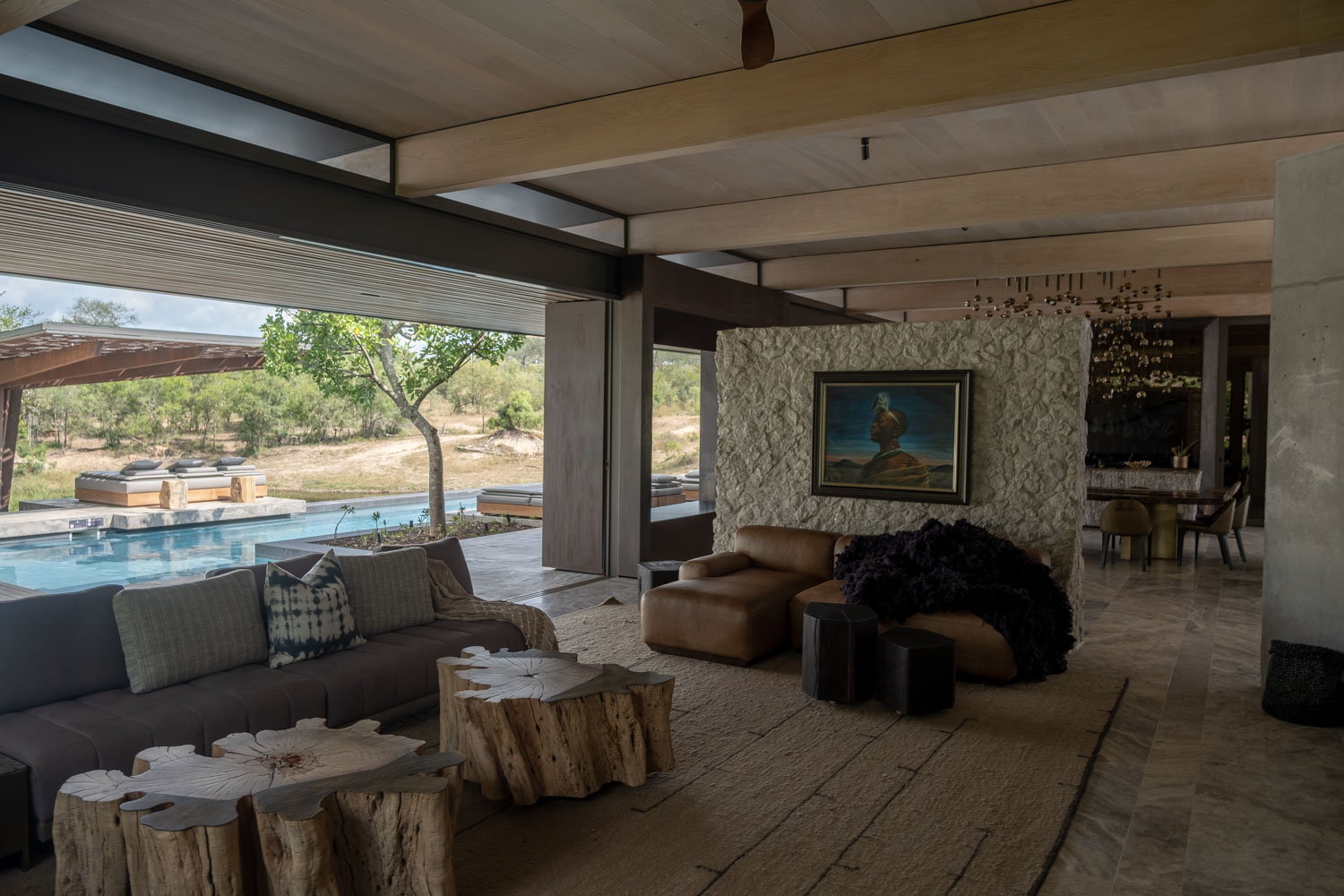 The Design
Cheetah Plains was designed by one of the leading architects in the world, Stefan Antoni. He created the luxurious bushveld homes by using elegant and understated design elements.
He describes the nature of his design as a "re-imagination of traditional bush architecture" where your typical safari lodge might feature thatched roofs and vintage explorer decor.
Rather than mimic the outdoors, it complements it.
Every detail of the interior has also been thought through, down to custom-designed furnishings and decor by South African artisans and craftspeople. While keeping the design minimal and entirely open, they've focused on showcasing nature along with original artwork and beautiful furnishings.
I think the open-air bathtub was my favorite (completely over-the-top but fully appreciated) design feature. The entire property really is one-of-a-kind, creating harmony between innovative design and the simplicity of nature.

The Mopogo House
The Mapogo House
My parents and I stayed in the gorgeous Mapogo House. Situated on the banks of a dam, we had elephants and hippos outside our house every day!
All three houses on Cheetah Plain's property are modeled in the same design but are located in slightly different natural surroundings.
The Mapogo House is named after the famous lion brothers of Sabi Sands. The six lions are considered the most savage lions that ever existed in the area!
If you're planning a trip to Sabi Sands, I highly recommend watching this documentary about the brothers. It's pretty heartwrenching, but it will give you some context about the history of the lions in Sabi Sands. It's a fascinating story!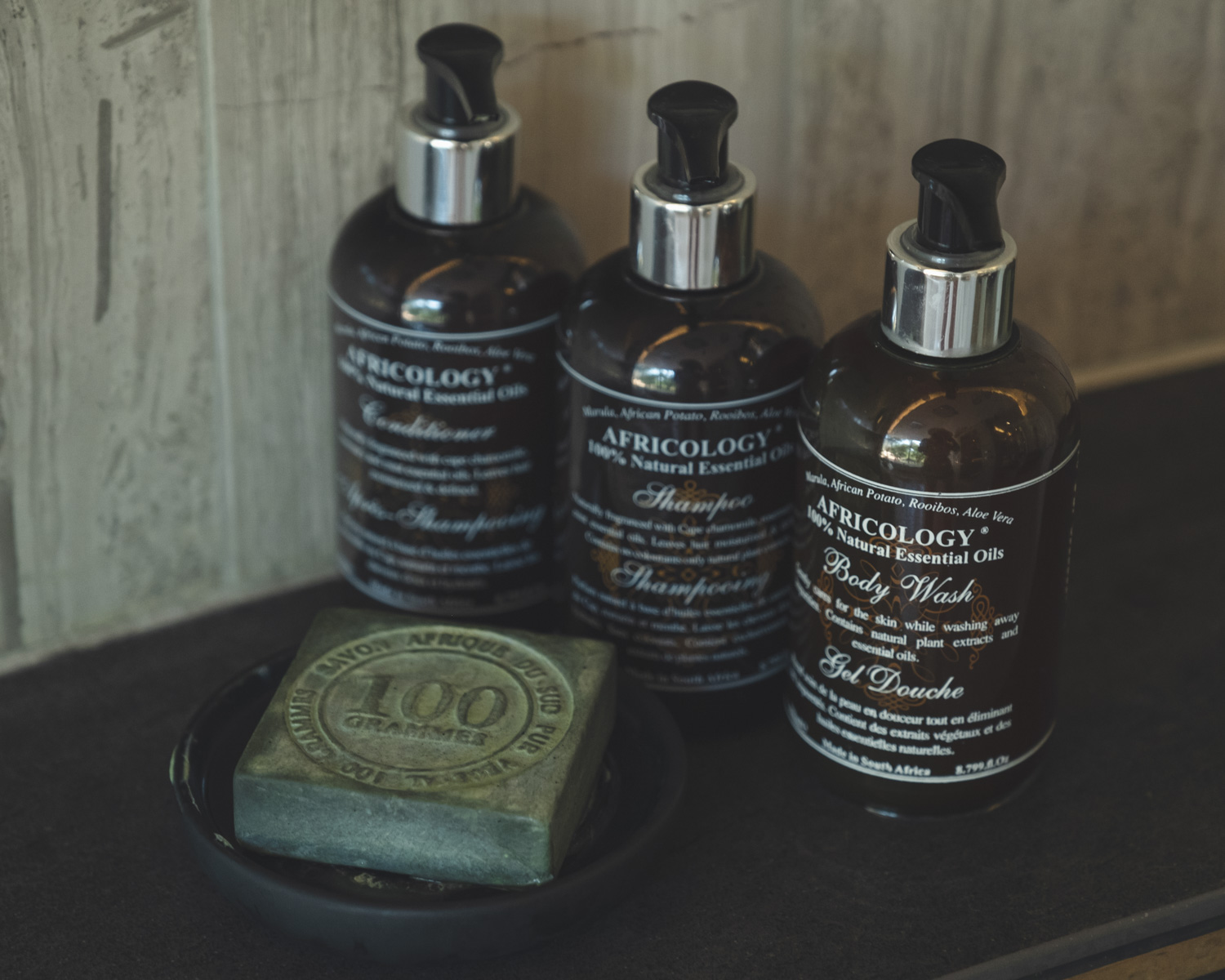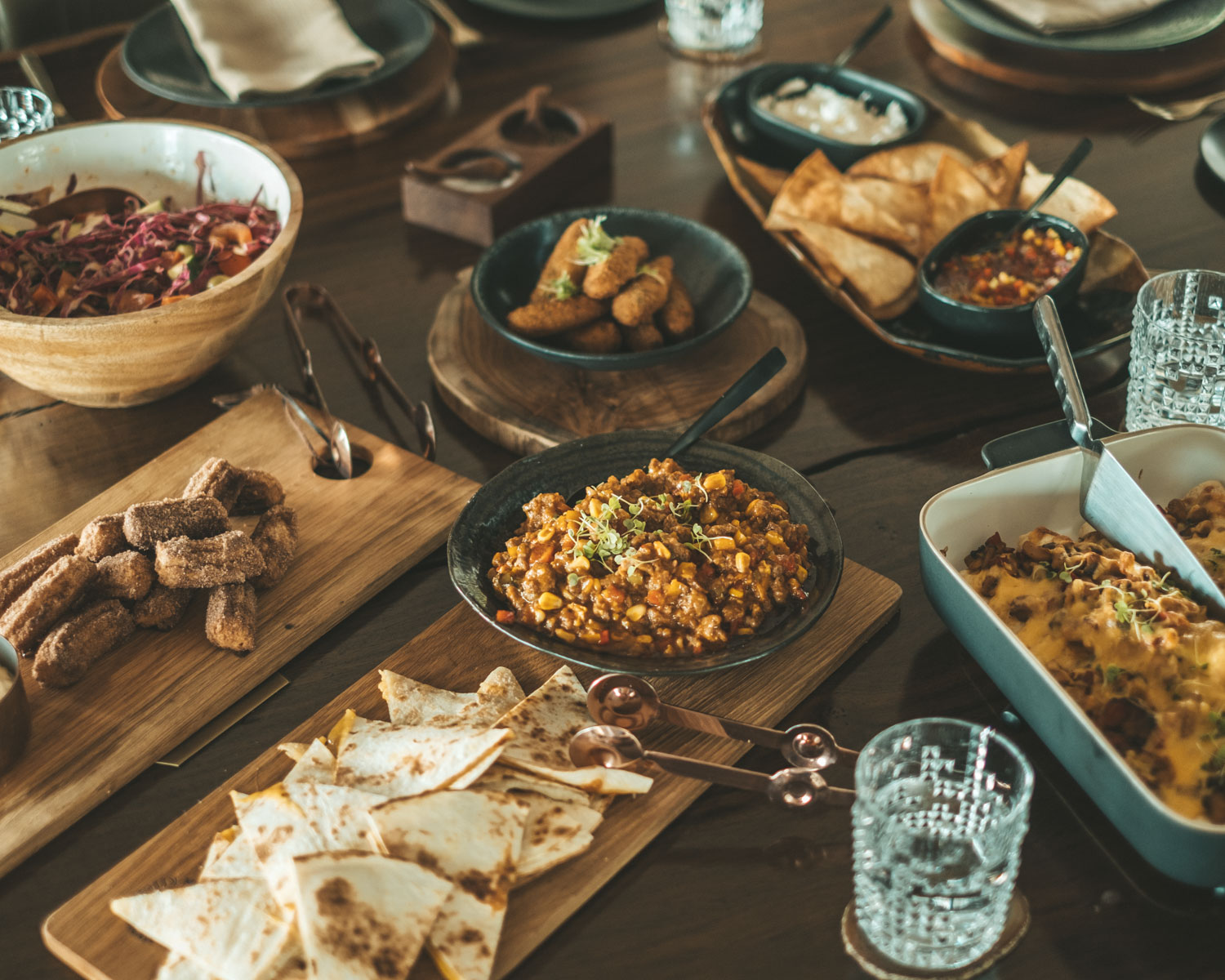 Food & Drink
Like I explained before, unlike other safari lodges in Africa, there isn't a communal dining area. Your private chef will come to your house to prepare meals, making it ideal for travelers who are after an exclusive and secluded experience.
The level of gourmet food at Cheetah Plains seriously exceeded my expectations! One morning, the staff heard us talking about how much we loved Mexican food and by lunchtime, we were served a huge spread of all of our favorites: enchiladas, quesadillas and even churros with dulce de leche!
It was an unforgettable experience, and I haven't come across that level of service anywhere else in Africa!
Another foodie highlight was the authentic bush dinner. The staff organized a boma at our villa, and we had a traditional, yet gourmet, South African braai underneath the stars.
We truly couldn't eat everything that was offered, from early morning, pre-game drive snacks to actual game drive snacks to afternoon tea. And that was in addition to breakfast, lunch, AND dinner! All of our dietary requirements were met and the extent to which they curated our meals was incredible.
They even surprised my mom with a home-baked birthday cake!
Your stay includes an excellent selection of South African wines, Cap Classiques, spirits, beers, non-alcoholic beers, tea, coffee, sparkling water, and more. You can opt to access the premium wines from your private cellar during your stay (which I highly recommend) as they have some of the most amazing South African wines from around the country.
If you're looking for a six-star dining experience – Cheetah Plains won't disappoint!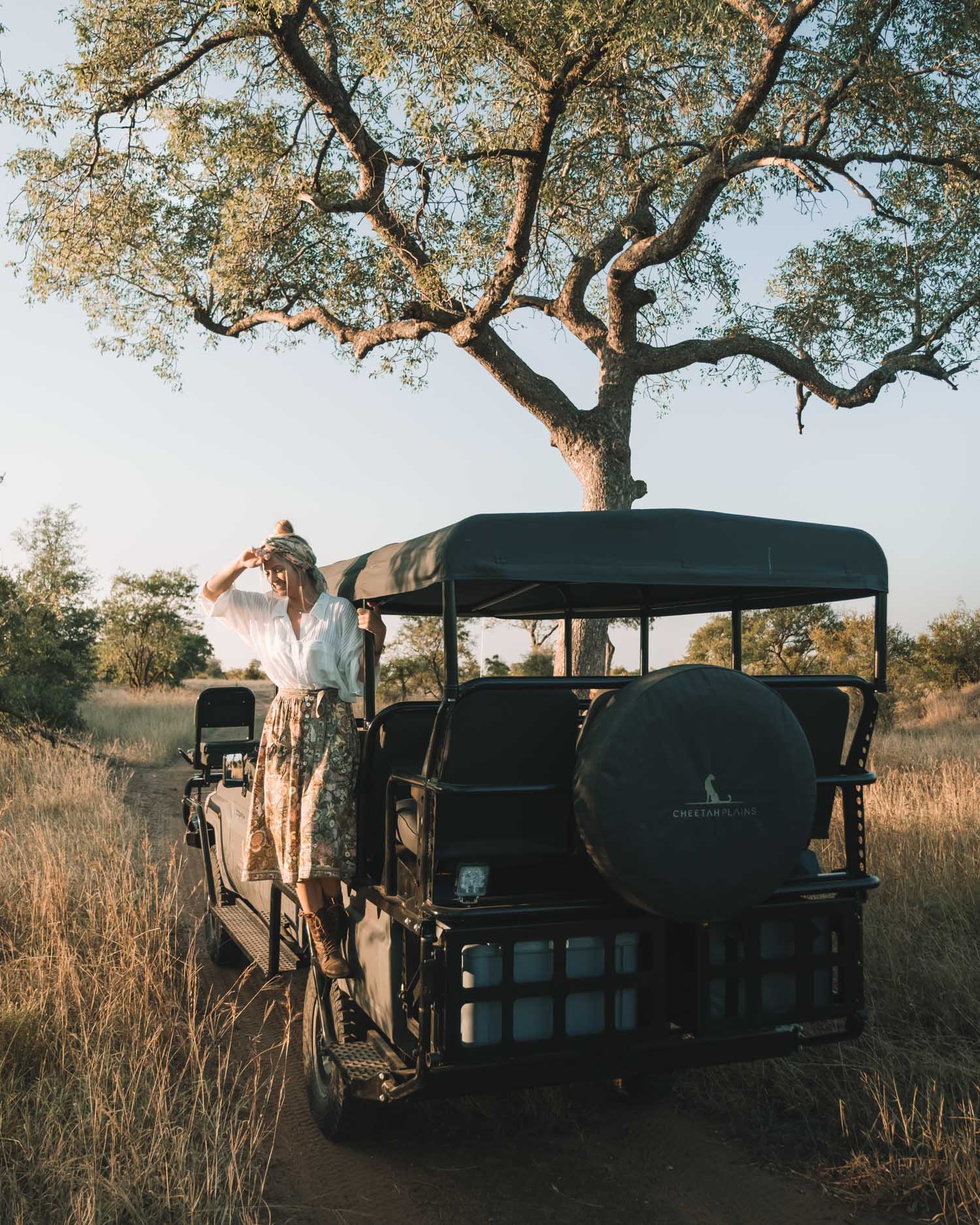 Game Drives at Cheetah Plains
I've been on my fair share of game drives over the years, and it's amazing how unique they can be. Some of the major factors to consider are whether you'll have a private game drive, or if you'll be with other guests (and how many).
The expertise of your guide and tracker also play a huge role in your wildlife viewing.
At Cheetah Plains, I was absolutely blown away! To start, guests have their own private game vehicle (something very rare — even at the highest end lodges).
They are also the first lodge in Sabi Sands to have electric game vehicles as a commitment to sustainable and eco-friendly tourism.
That alone was impressive, but they also had heated seats and gave us game drive amenity bags filled with local, natural & eco-friendly Africology products like bug spray, facial mist, SPF 30 sunscreen, and after sun lotion. Our personal chef even prepared snacks for our drives like homemade shortbread and chocolate dipped cherries.
That level of luxury and attention to detail is SO impressive!
And, of course, the wildlife viewing was incredible. We witnessed the "circle of life" when an elderly elephant passed away, and countless scavengers completely cleaned the carcass in just a few days.
Sabi Sands is also one of the best places to view the Big 5 and the ever-elusive leopard, so it was very exciting to have more than one encounter with leopards!

Overall
Cheetah Plains is unlike anything I've experienced at other lodges. Their attention to detail makes it one of (if not THE) best safari lodges in Africa! My parents and I loved staying here, and their dedication to sustainable / eco-friendly tourism only adds to this exceptional experience.
In terms of pricing, if you're traveling as a group, you'll actually pay the same (if not less) per person to stay here as you would at other luxury lodges, making this an absolute no-brainer. Go, let them know I sent you, and tell me about your life-changing experience later!
Thanks to Cheetah Plains for hosting me during my stay. As always, thoughts and opinions expressed here are entirely my own.


More Information
Hotel: Cheetah Plains
Location: Sabi Sands
Accommodation: Luxury, Wildlife
Price Range: $$$$