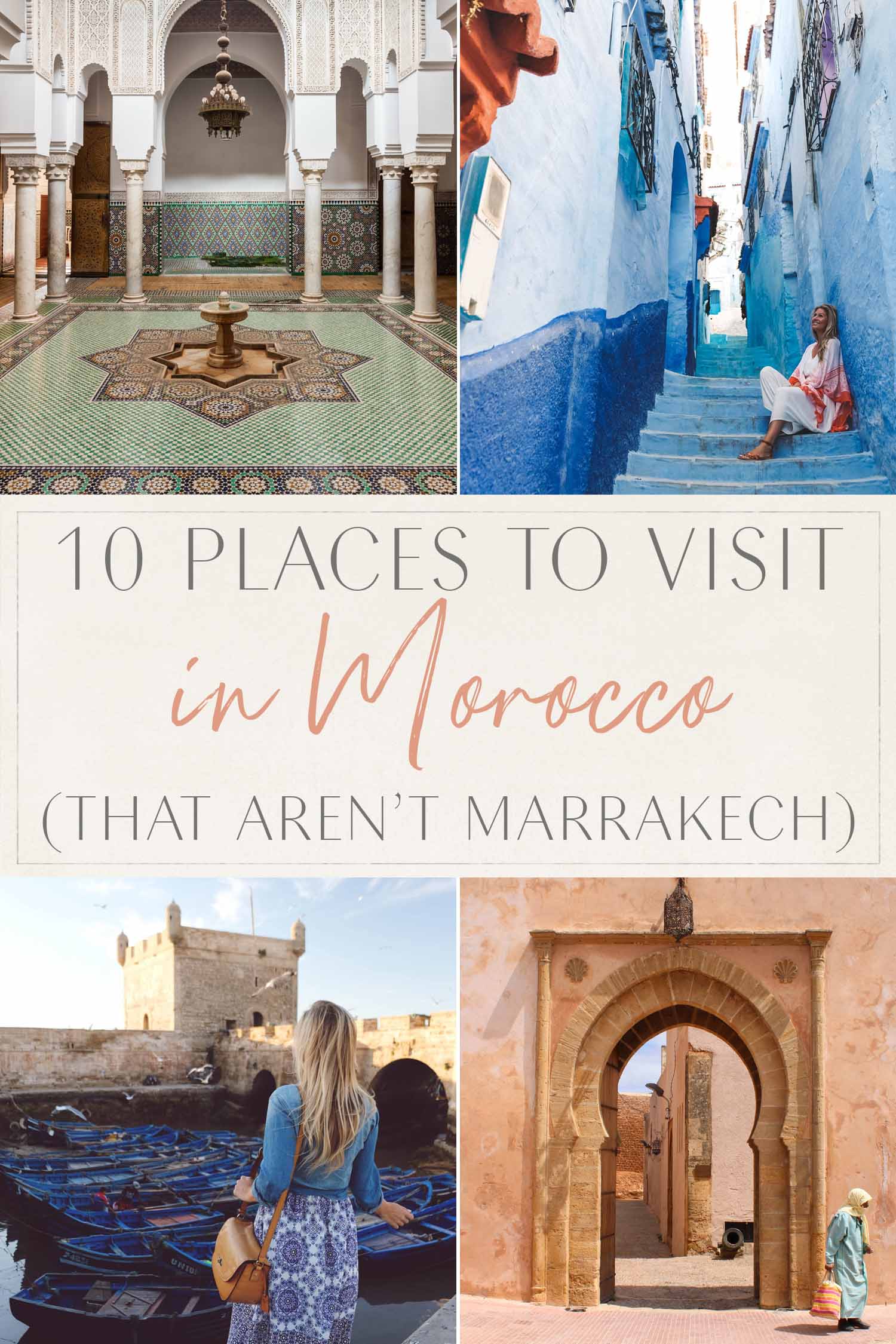 From the aromatic spice markets of Marrakech's buzzing medinas to the endless expanses of Saharan sand dunes, Morocco is a richly diverse country. Whether you want to sleep under blankets of stars or barter for handmade handbags, this is the place for you.
As soon as I set foot in Morroco, I fell in love with the local architecture and charming aesthetic. There is something truly magical about the splashes of color and stunning mosaics that line even the quietest of streets.
As you plan your itinerary, Marrakech will likely come up as a top spot — but there is so much more to see and do.
Here are 10 places to visit in Morocco that might not be on your radar!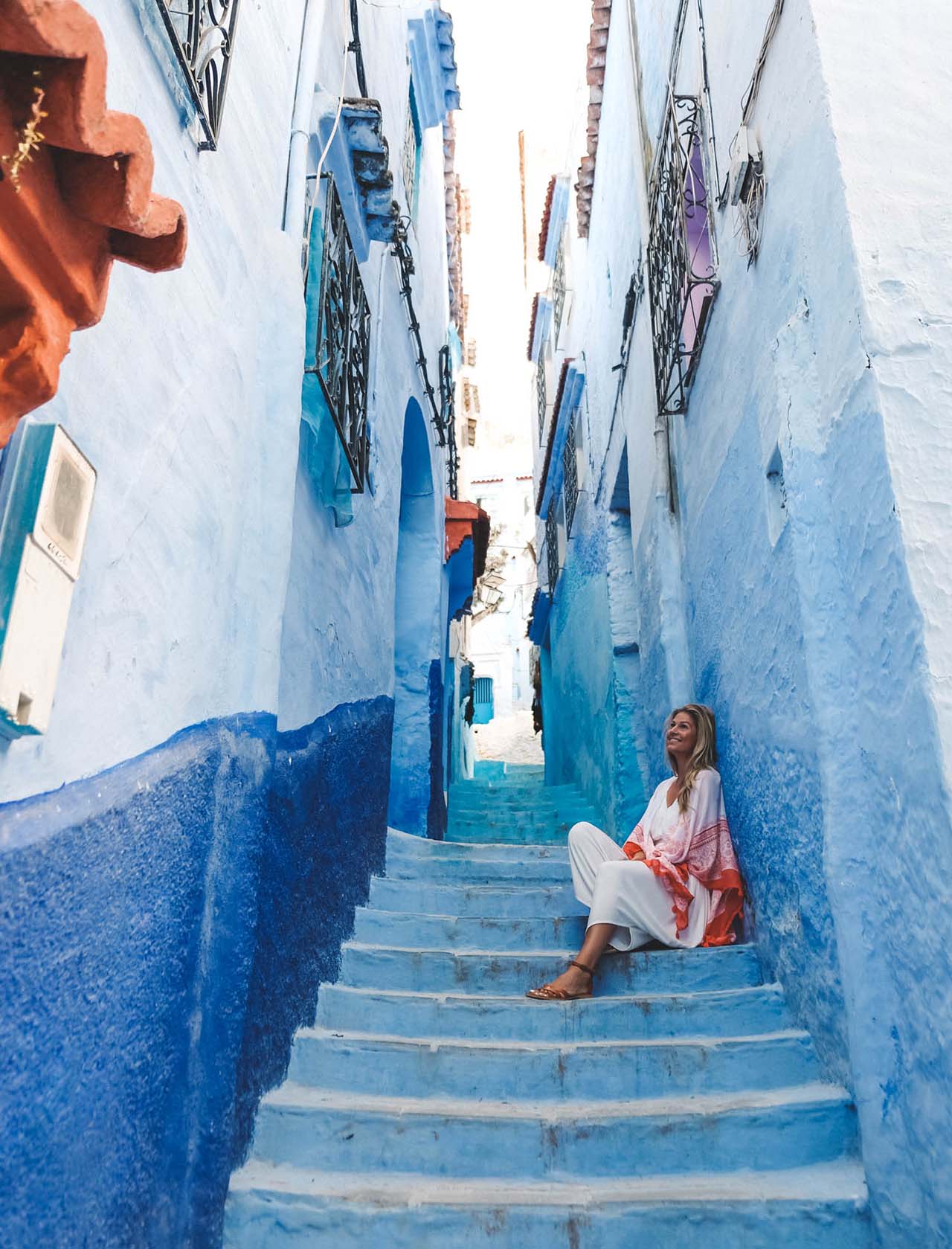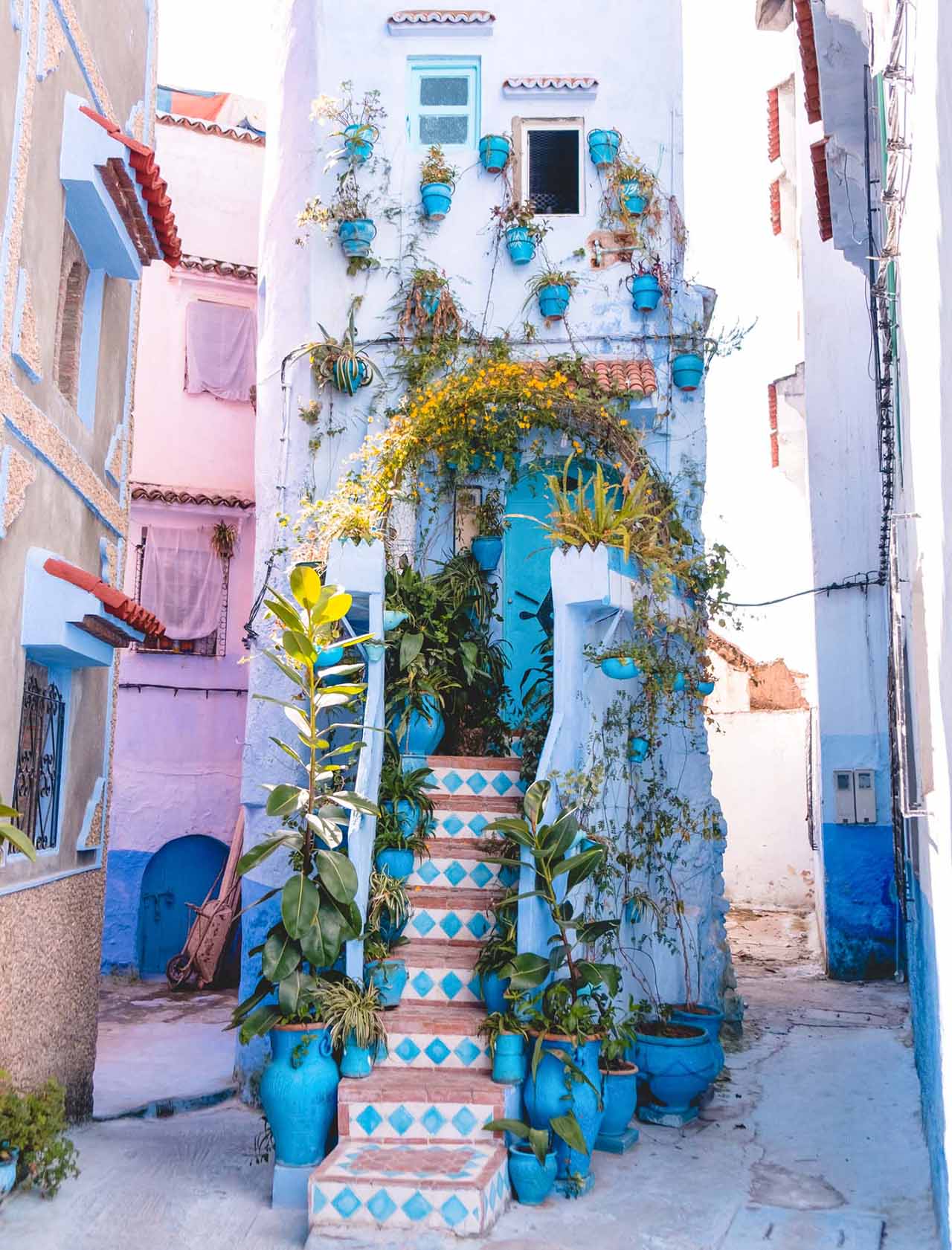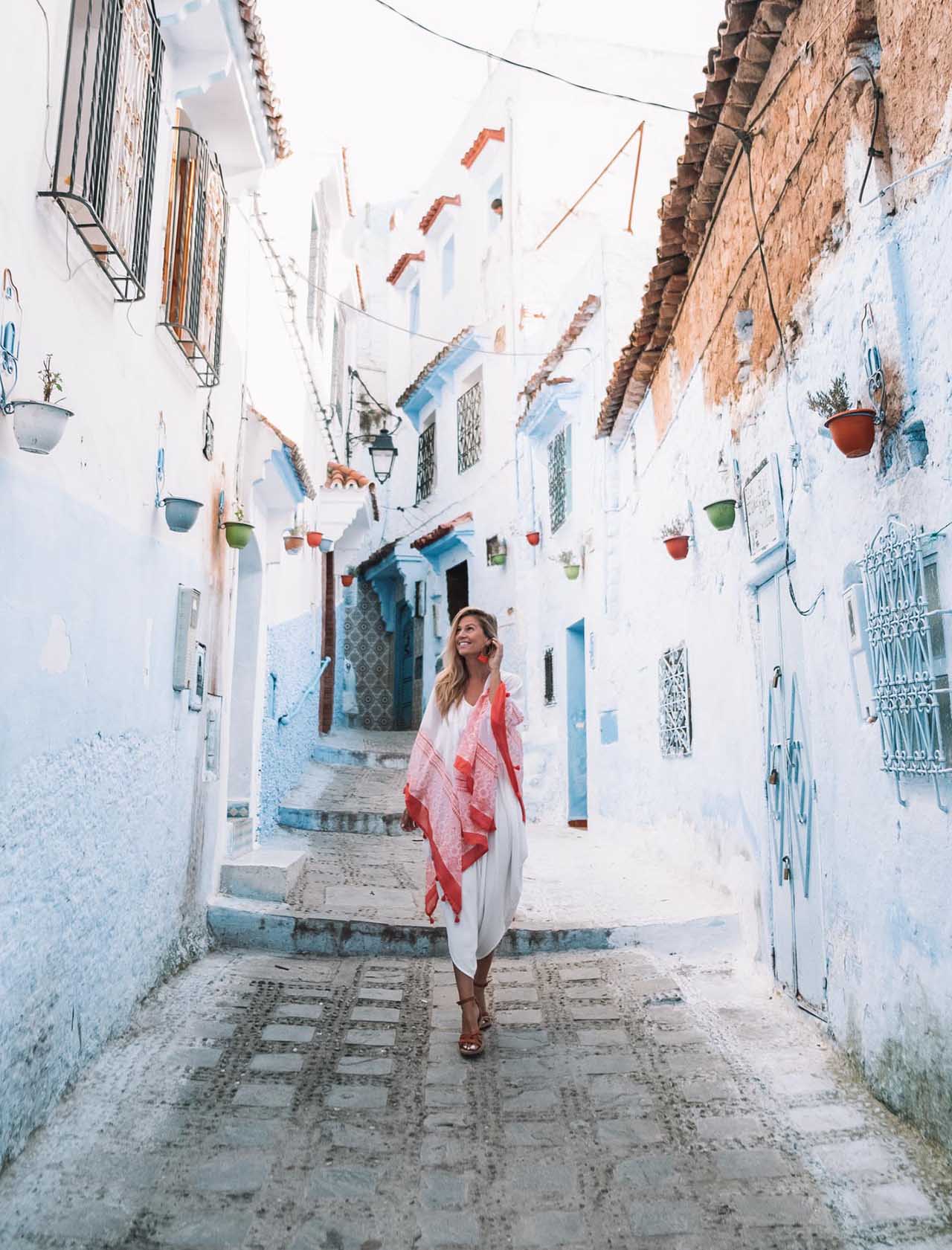 Chefchaouen
Nestled in the Rif Mountains of northwest Morocco, this striking little city is famous for its blue-washed old town and welcoming atmosphere. It's one of the country's most popular destinations and it is easy to see why.
Chefchaouen, the Blue City of Morocco, is one of my favorite places on the planet. It's one of the destinations that I was thrilled to include on our TBA Escapes Moroccan tour, and it's a photographer's dream.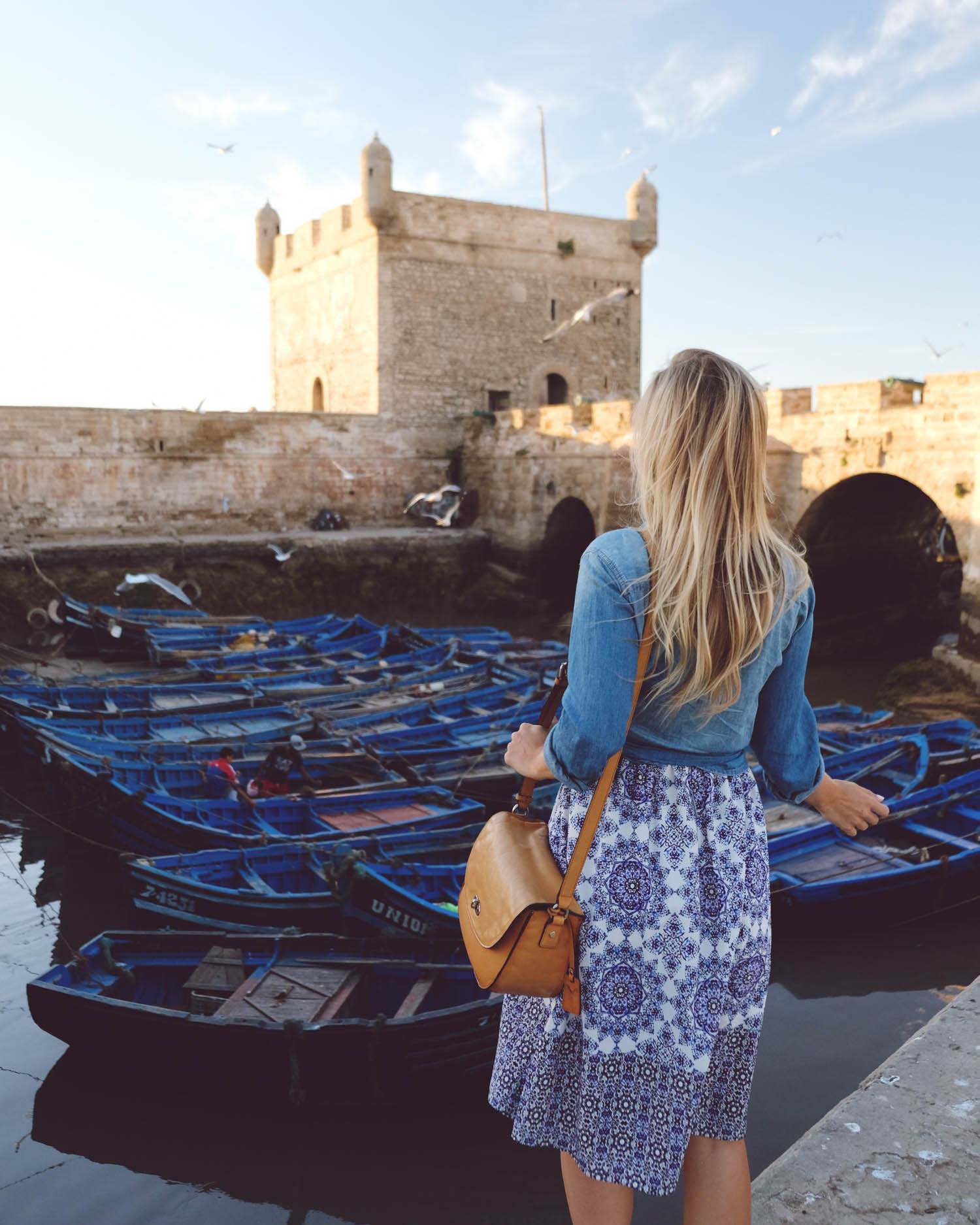 Essaouira
A world away from the chaotic streets of Marrakech, Essaouira is a breath of fresh air. It's an easy two-and-a-half-hour drive from Marrakech or you can fly over to soak in a more authentic side of Morocco.
Essaouira is a haven where you can eat up the authentic cuisine of this magical county. Wander the markets and chat with locals as you shop handicrafts. This friendly and welcoming city is a perfect introduction to the best of this beautiful country.
Inspired to explore? Grab my guide on How to Spend 48 Hours in Essaouira to maximize every moment on the heady streets of this exotic port city.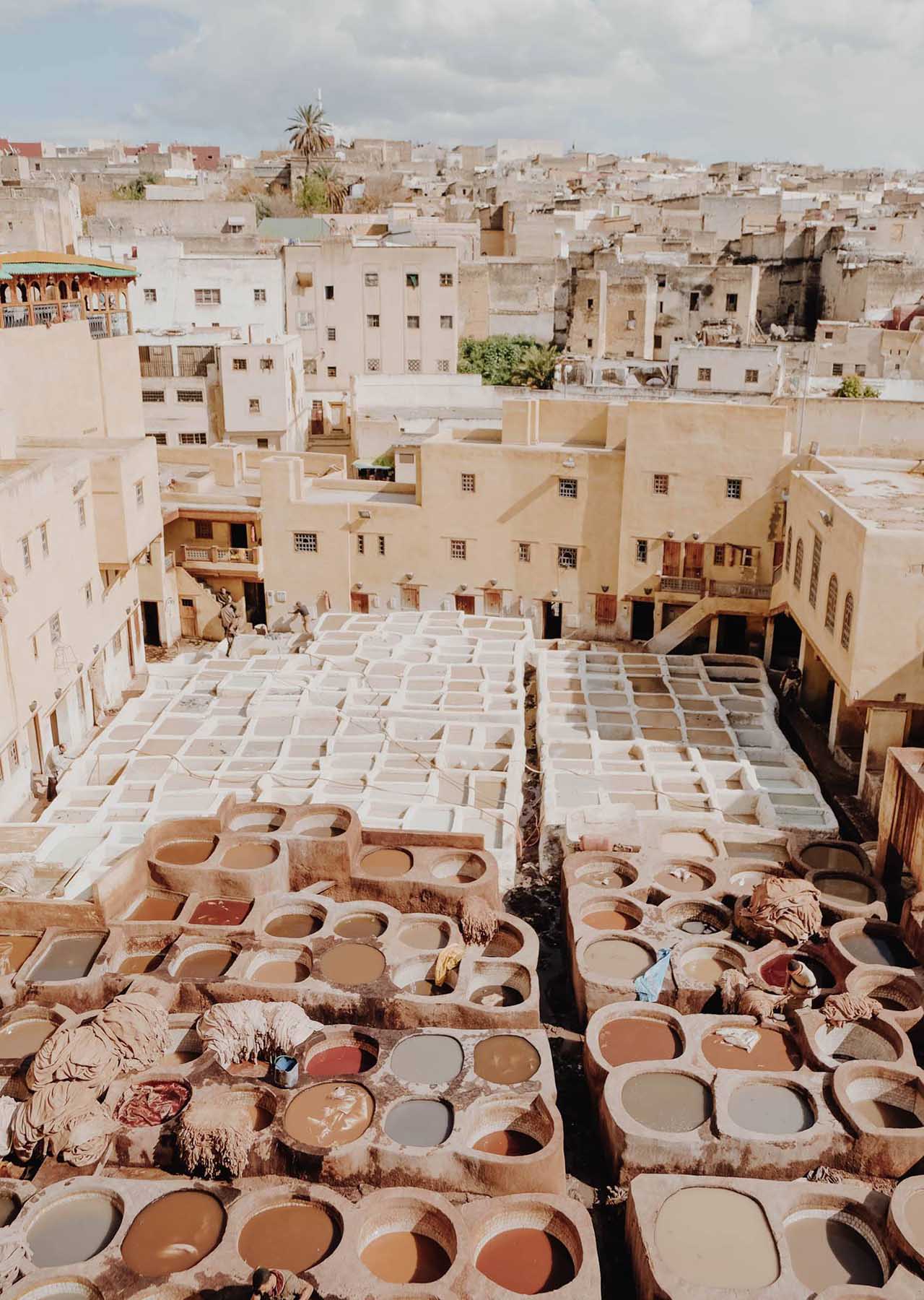 Fes
Morocco's cultural capital, this northeastern city has the oldest medina in Morocco — and that's a very big deal! The old town of each city, or medina as they're referred to in Arabic, is the beating heart of the community. These vibrant marketplaces are where locals and tourists alike go to eat, shop, and mingle.
Plan at least one day in the center of Fes and find that perfect souvenir.
Once you've had your fair share of haggling, it is time to go out and explore the Kairaouine Mosque along with the beautiful grounds of the former school of Medersa Attarine.

Sahara Desert
Countless tourists come and go from Morocco without ever setting foot outside of the medina of their favorite city.
As much as I love the buzzing energy of the town center, the real treasure of Morroco is far from those fragrant spice shops and colorful bazaars.
To experience the breathtaking natural beauty of the Mediterranean wonderland, hop on a camel and get out of town. Set off into the desert and disconnect from everything on earth.
Spend a night under the stars exploring and glamping in Morocco's Sahara Desert. It's a long trek but that is precisely what makes it so magical.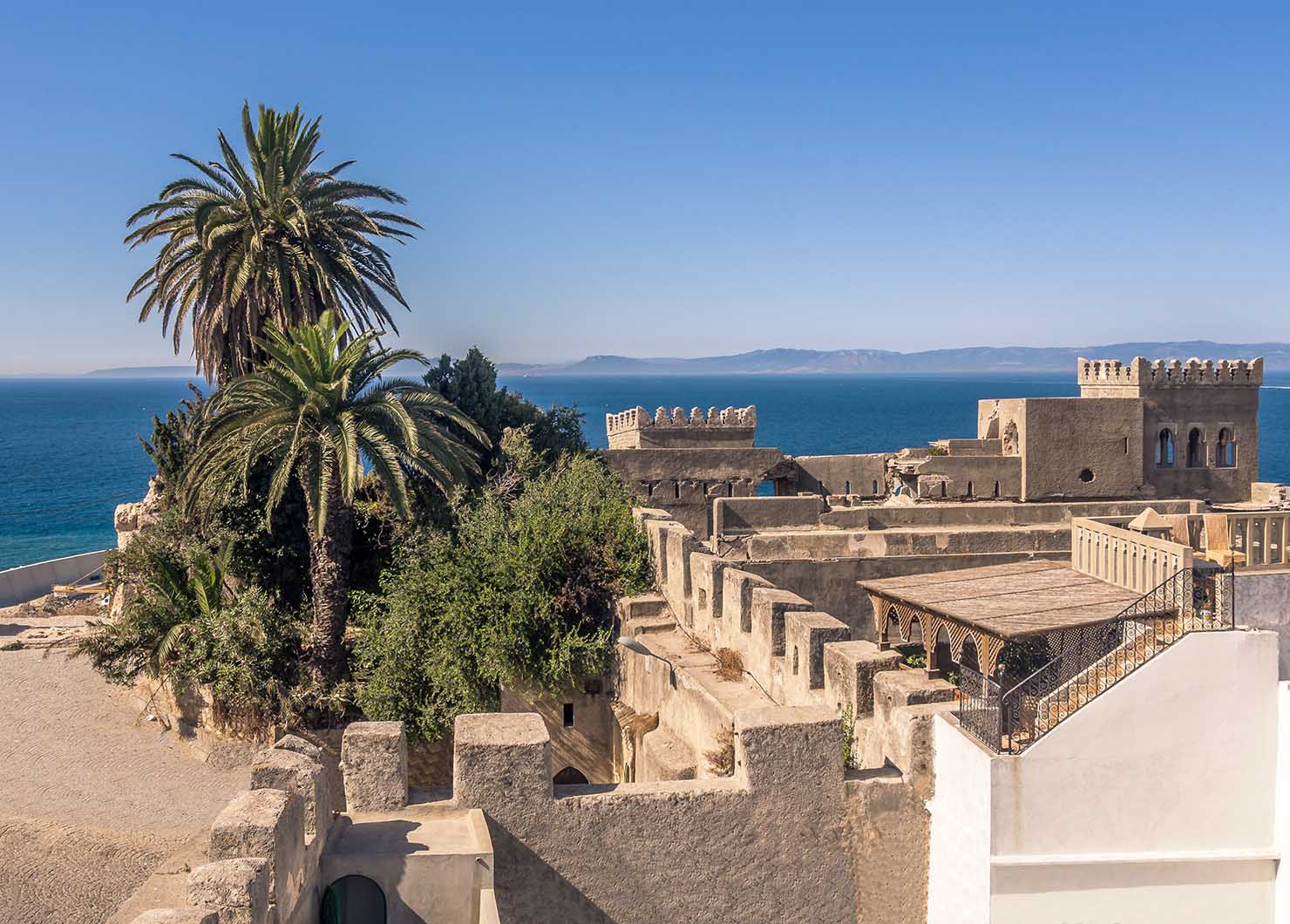 Tangier
Years ago, you might have seen Truman Capote or Tennessee Williams wander past you in the whitewashed hillside of this bohemian paradise. Once the haunt of the world's greatest writers, poets, and artists, you can only sit and wait for those walls to spills their countless secrets.
While the city has lost much of its underground vibe, it is every bit as beautiful as it once was.
Today, the city is a popular vacation destination thanks to its proximity to Spain. In just 30 minutes you can hop over from the Spanish southern coast. From there, it's easy to get anywhere in Morroco.
Planning Tip: Want to see it all? Hit the rails! Traveling by train in Morocco, I was able to city hop all over the country. If you've got time to dig a bit deeper, I'd highly recommend exploring different regions.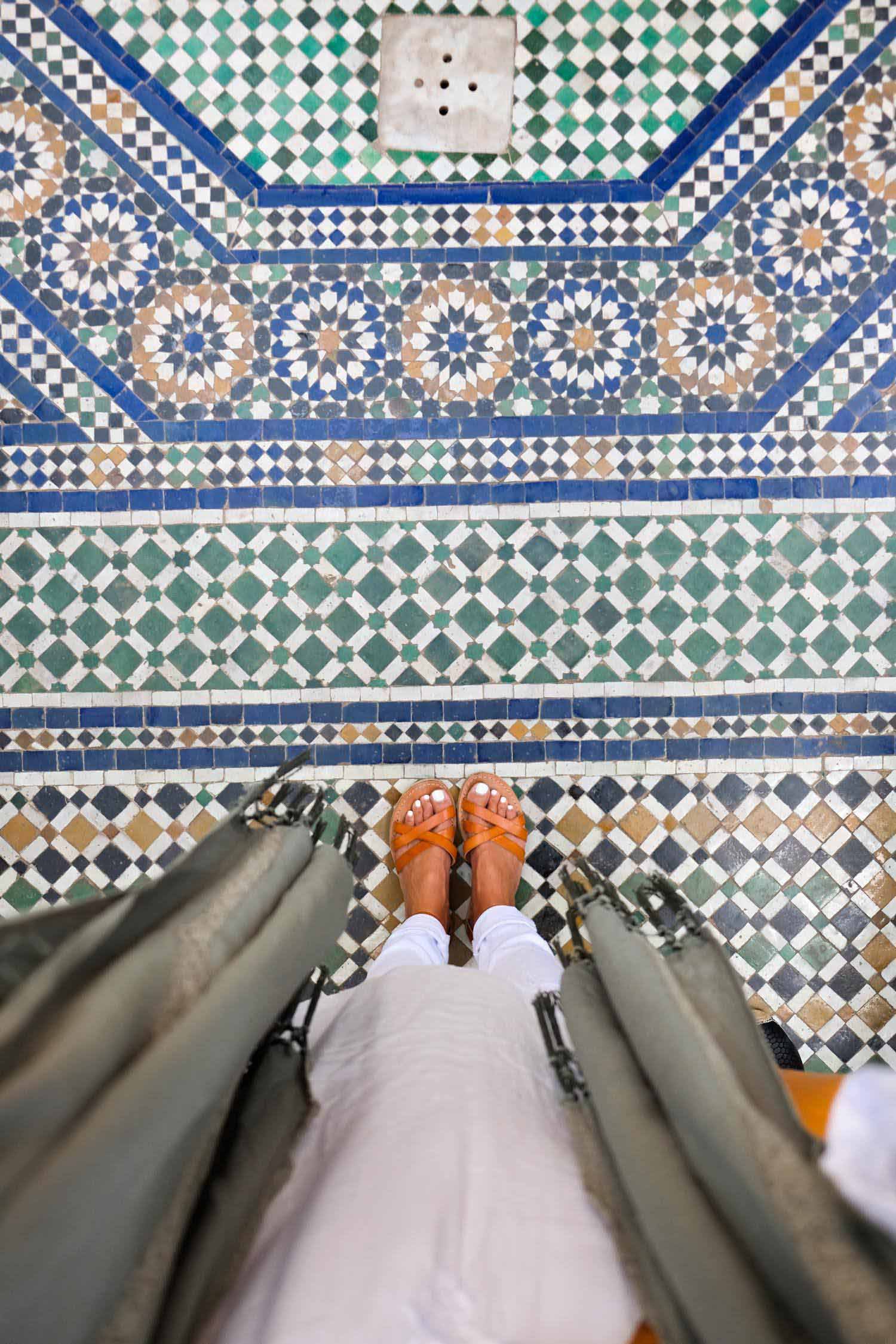 Casablanca
As the largest city in Morocco, Casablanca is the economic center of the country and home to three million people. Many of the winding alleyways have been replaced by towering skyscrapers. This, to the surprise of many travelers, is the face of New Morrocco.
One of the highlights of Casablanca is Hassan II Mosque. This is one of the two mosques in Morroco that can be visited by non-Muslims and it's an absolute must-see.
Located on the coast, this famous spot is one of the biggest mosques on the planet and had the second tallest minaret.
Getting overwhelmed by the ever-growing list of places you're dying to see? Fortunately, affordable travel in Morocco is easy. Just plan ahead and you'll be able to see it all without breaking the bank.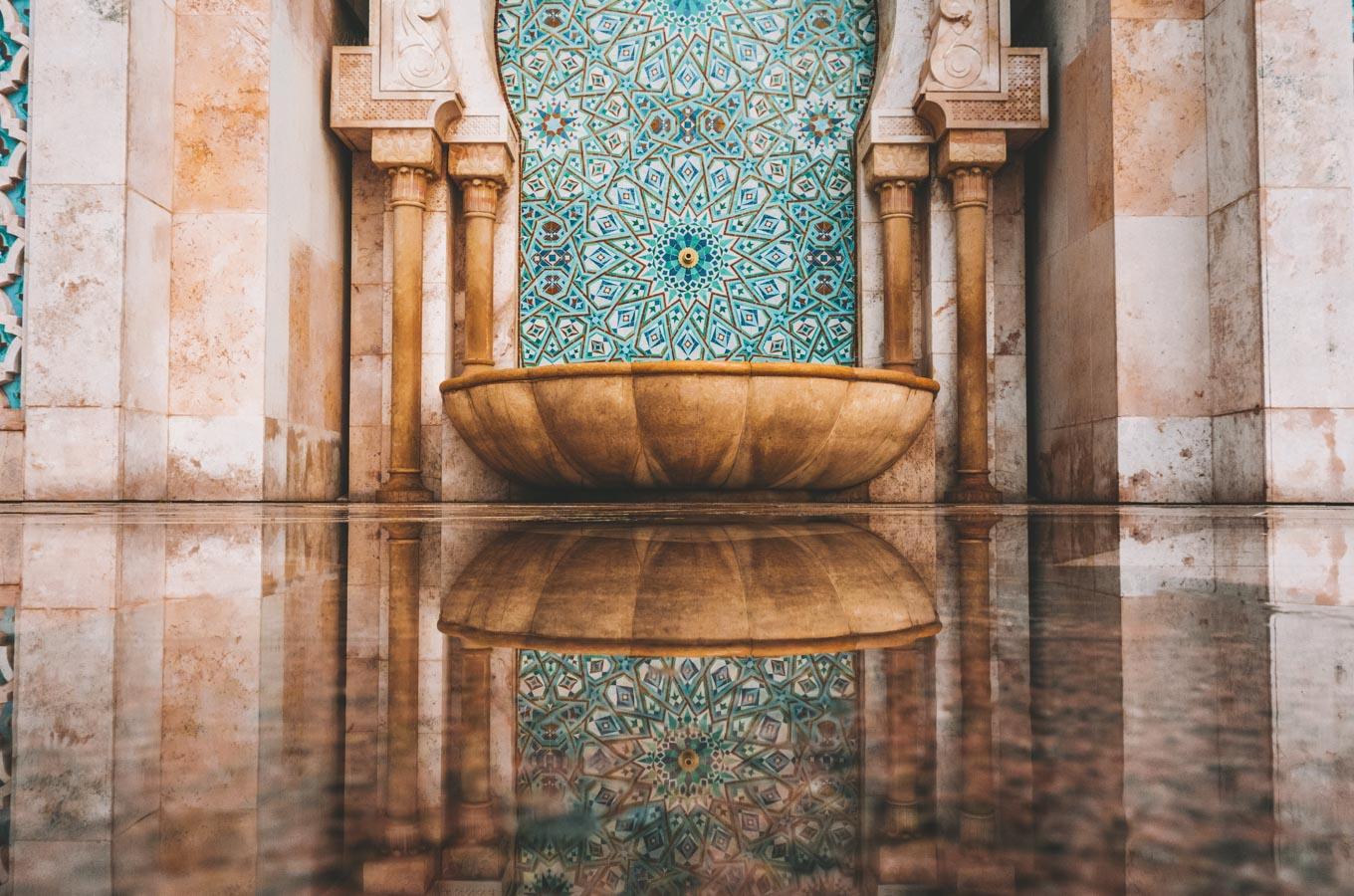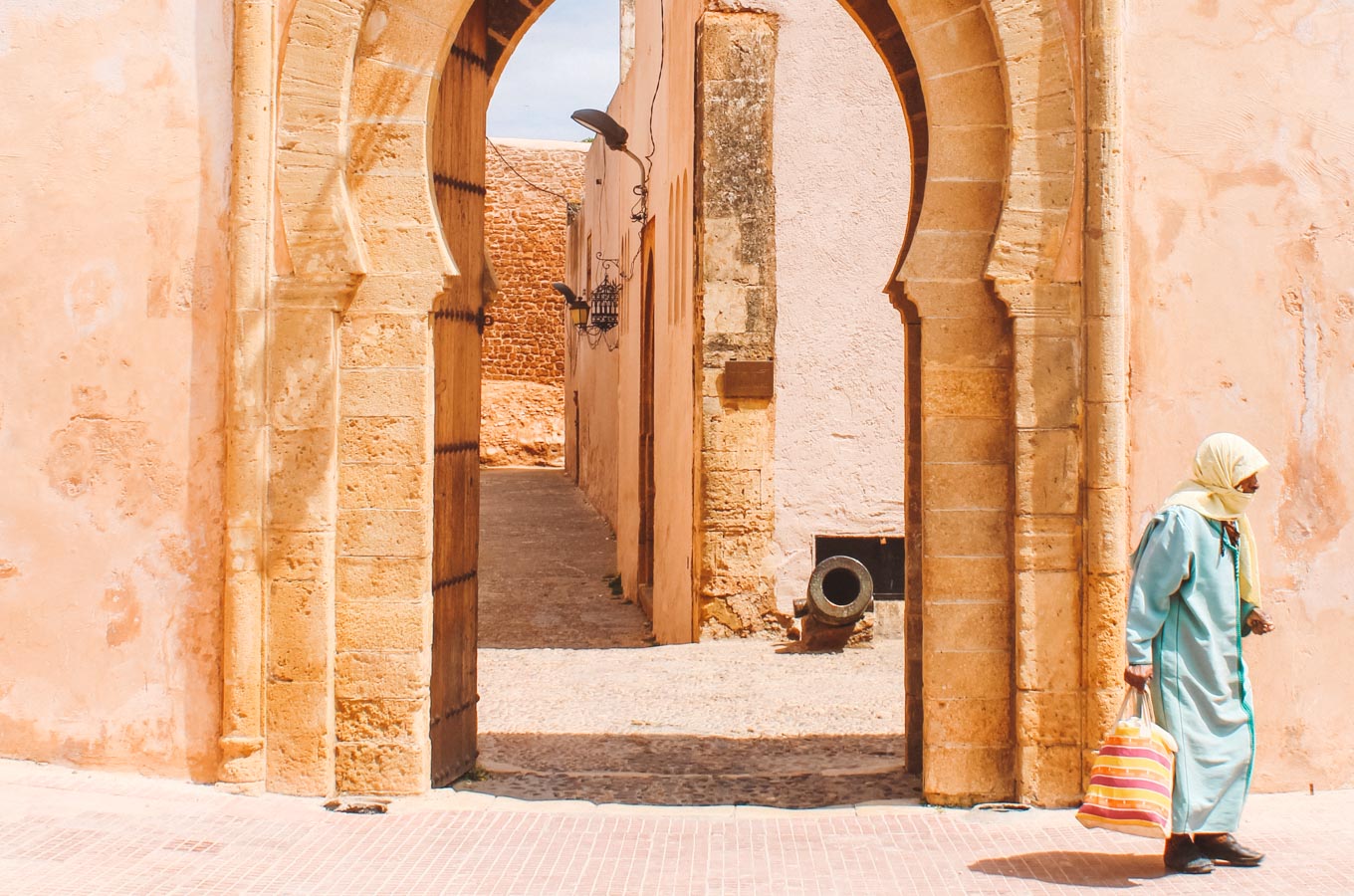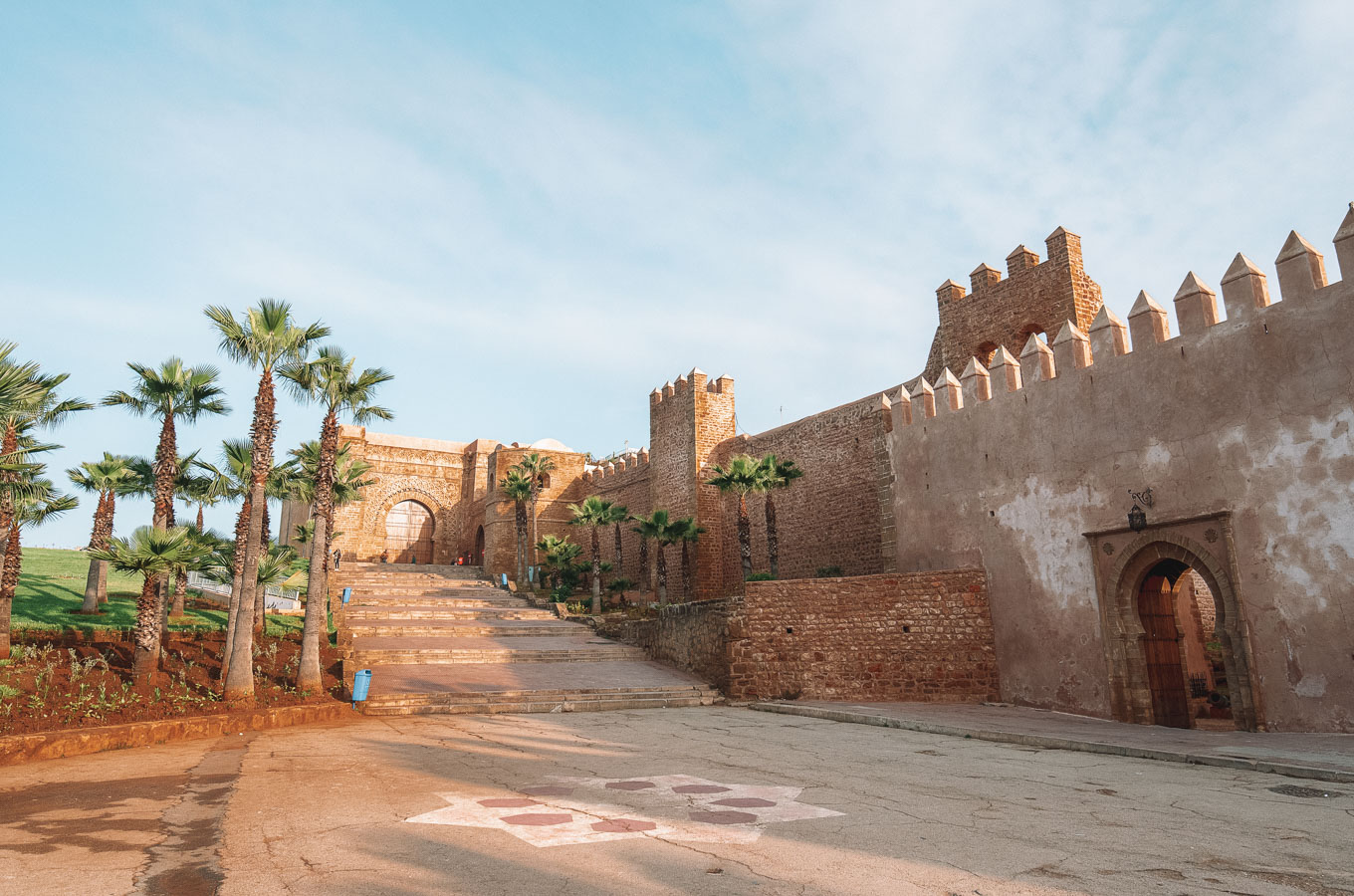 Rabat
Morocco's capital city has maintained its French colonial atmosphere and offers up the best of European and Arabic ambiance.
With far fewer tourists than you'll find in Marrakech or Chefchaouen, this tranquil city will give you the opportunity to see yet another side of Morocco.
Escape the frenetic pace of the popular medinas and soak in the European atmosphere of this exotic yet approachable city.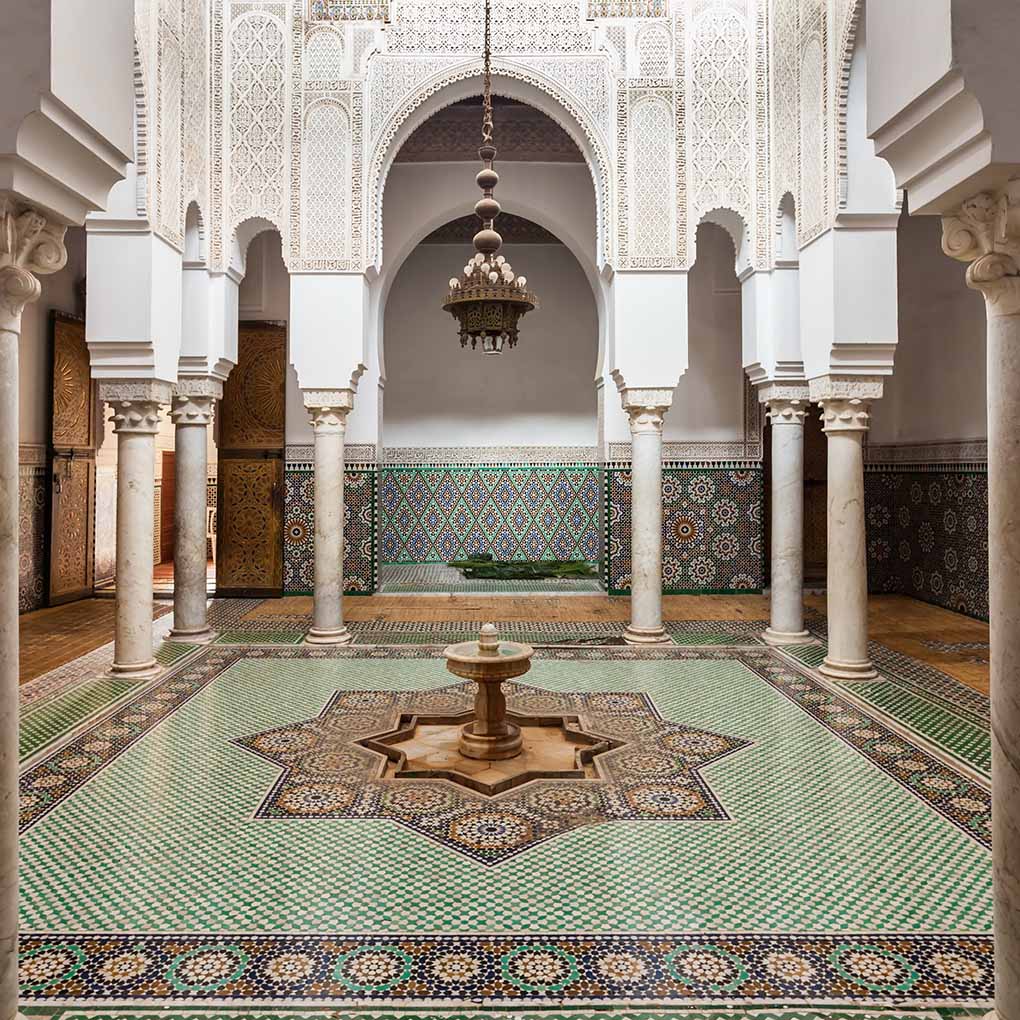 Meknes
This city has a rich history and well preserved historical sites. Despite this, it doesn't make it onto the agenda of the average tourist. And that's a great thing for us! This city has held onto its authenticity and is ripe for exploration.
Take your time admiring the gorgeous gate and live it up at the hopping nightlife spots. While you're in the region, be sure to plan a day trip to the Roman ruins in Volubilis.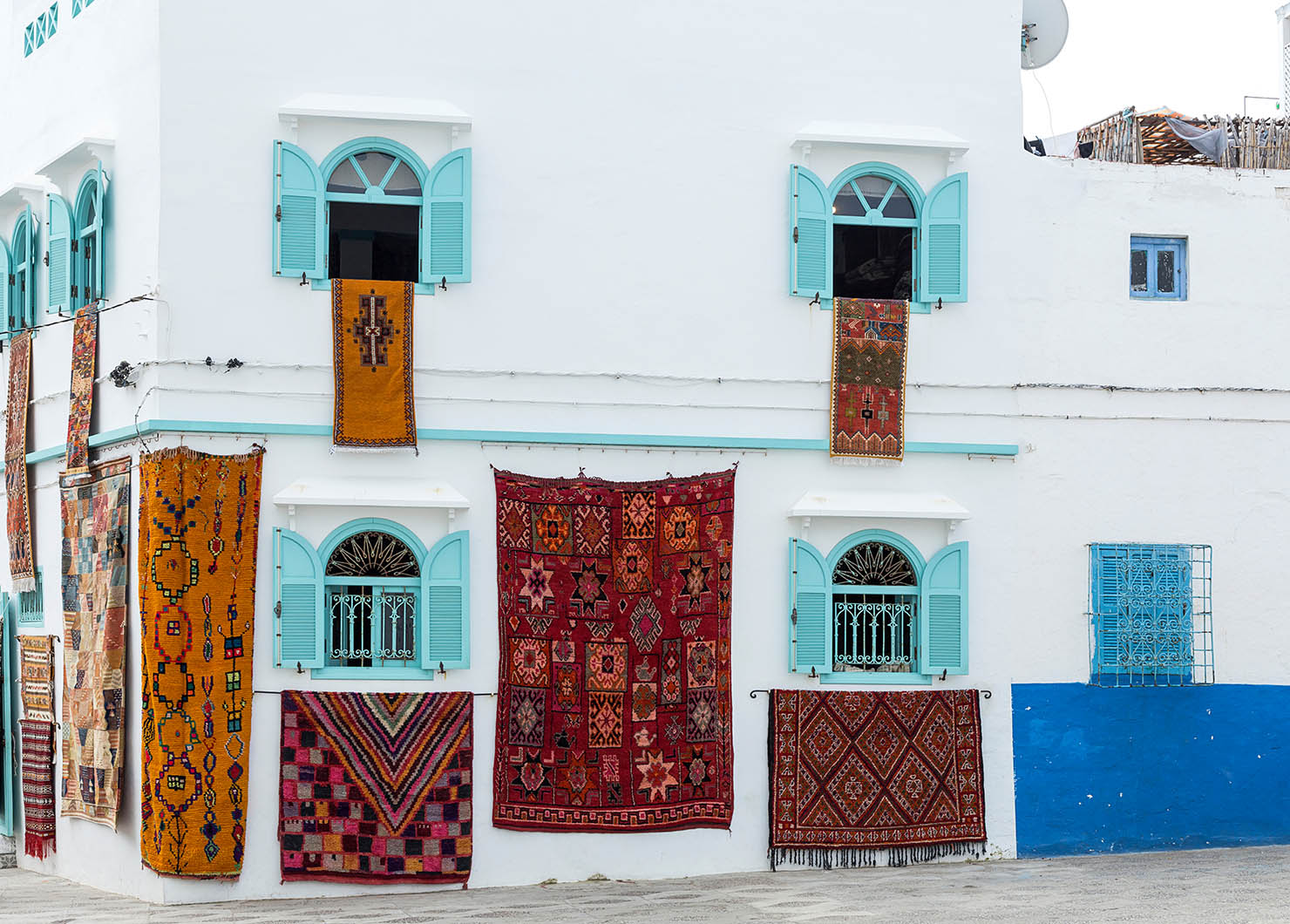 Asilah
Overlooking the Atlantic Ocean, Asilah is a popular beach destination for Morroxans and Europeans alike. The whitewashed buildings lining the streets and the bottles of Rioja in the table remind you that this was once a Spanish colony.
Located only about a 30-minute drive from Tangier airport, this is a dream destination for a beach escape.
Just be sure to plan the right time. While August is gorgeous in Asilah, it's also the most popular time of year to visit. Look at the best times to visit Morroco, and decide what works best for you.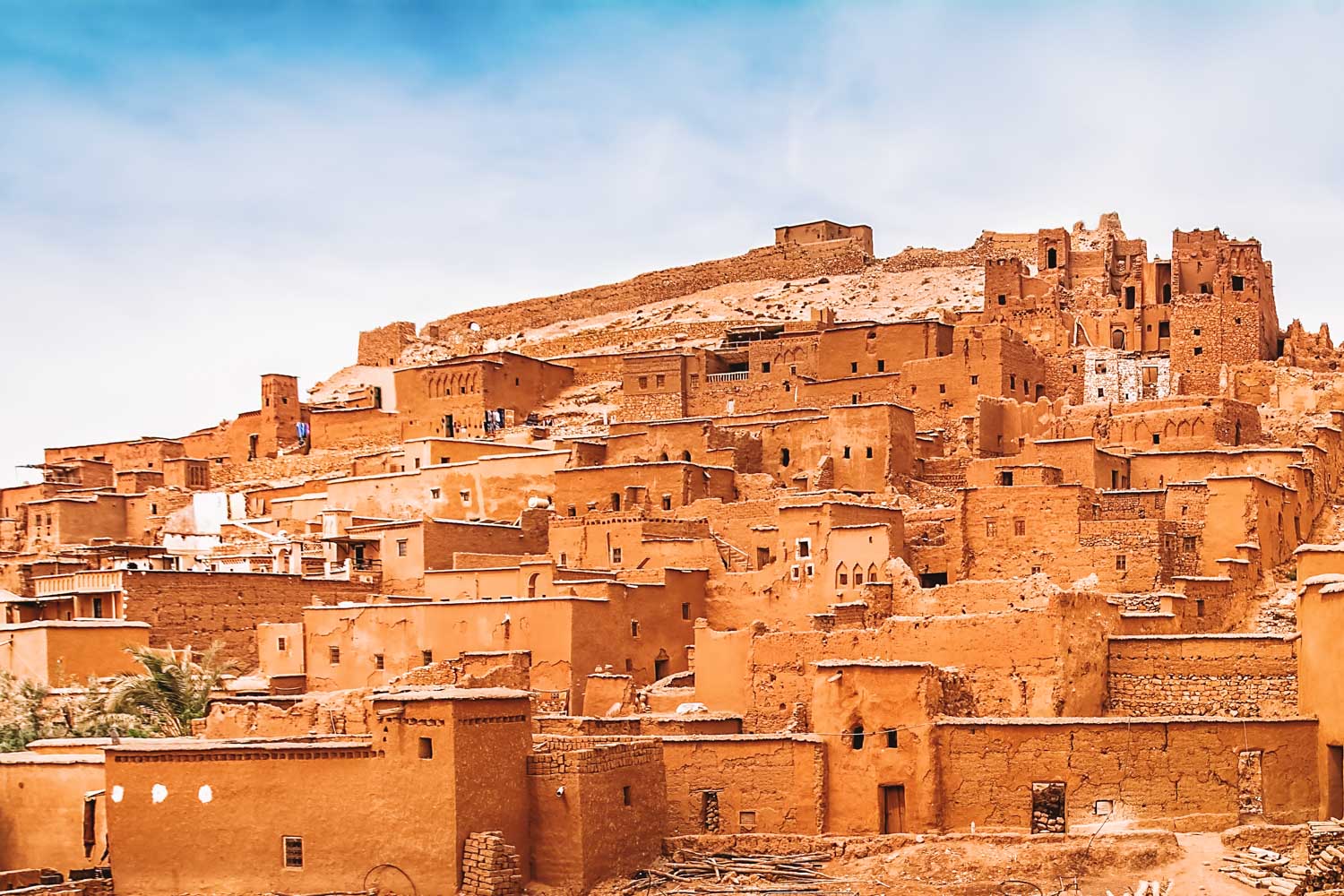 Ouarzazate
Nested atop the High Atlas mountains, Ouarzazate (pronounced like "Where's Oz At") is the gateway to the Sahara Desert. This is the last stop before you enter the seemingly endless expanse of sand.
While it feels like the last pitstop on the planet, Ouarzazate is actually home to two major film studios. Everyone from Brad Pitt to Martin Scorsese has stomped along these dusty streets.
Bonus: Just 30 minutes outside of Ouarzazate is the iconic Ait Ben Haddou. This ancient Berber fortified village has been the site of countless movies and television shows.

Ready to explore one of the Mediterranean's great treasures? Keep on reading at my Ultimate Morocco Travel Guide for anything and everything that you've got to know before you go.