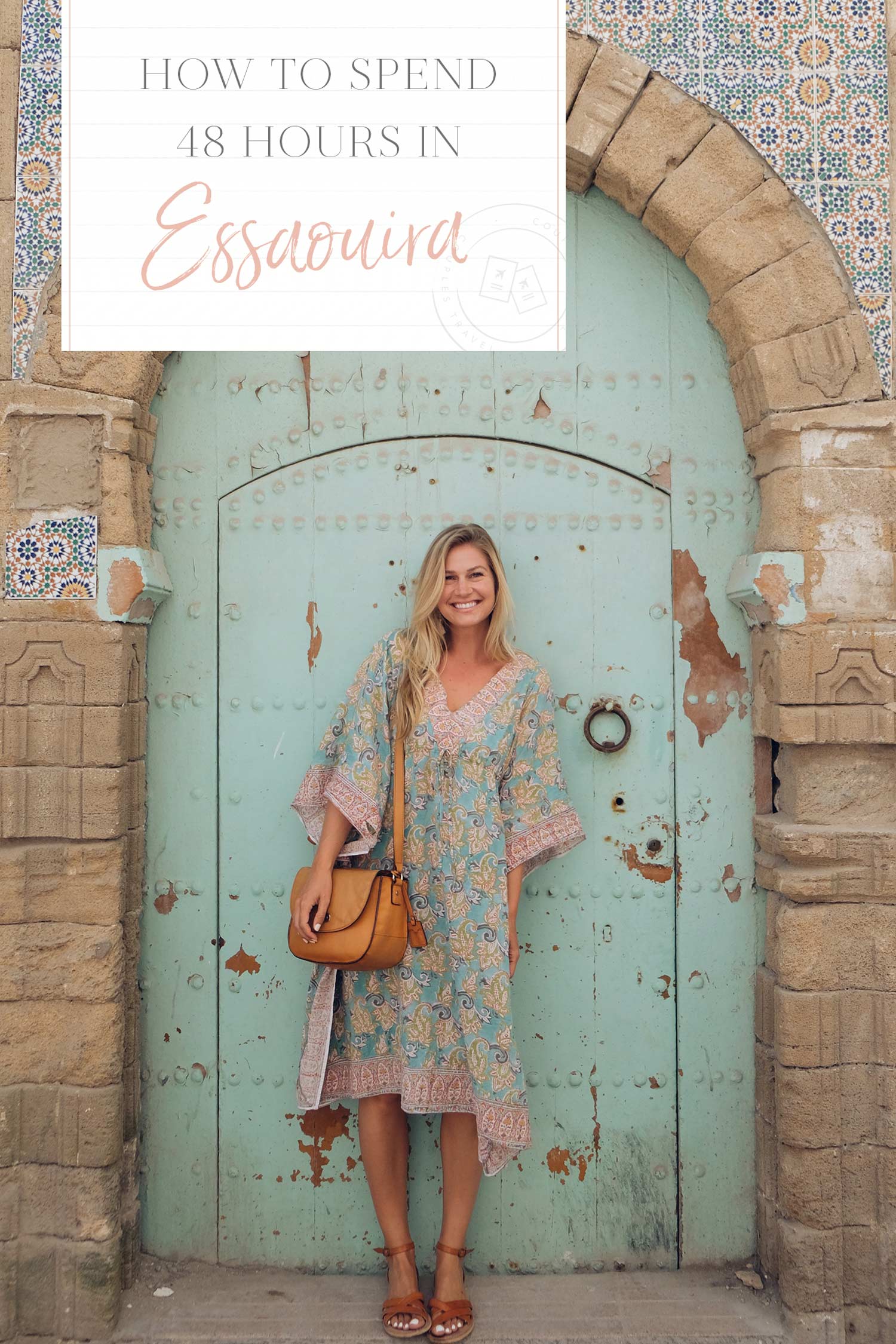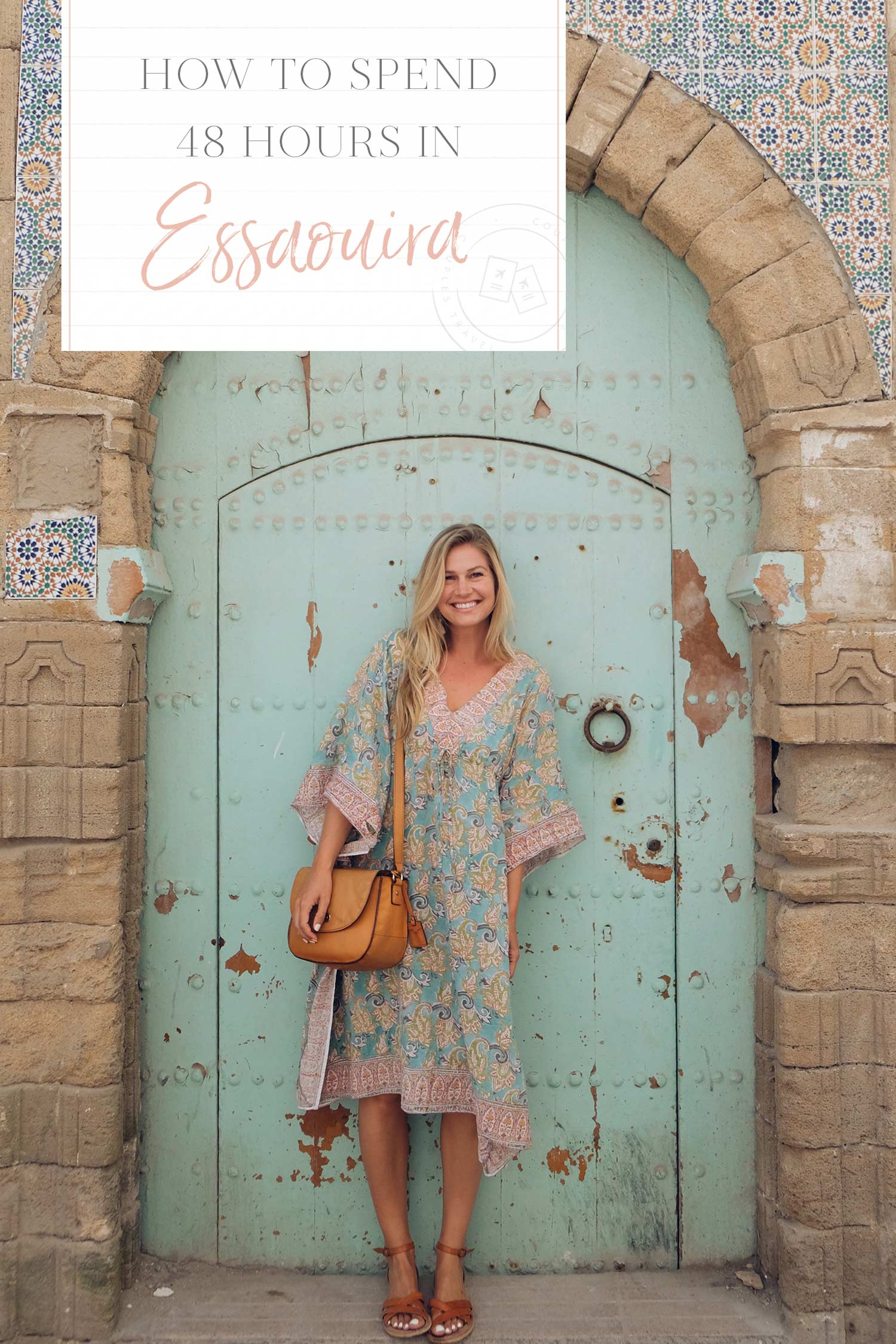 Morocco is an intense destination even for the seasoned traveler. The streets of Marrakech are chaotic, the contrasts will mesmerize you, and the scents and sounds of the city can overwhelm you.
If you're looking to experience the more relaxed side of Morocco, add two days in Essaouira to your itinerary. Located on the country's Atlantic coast, it's known for its laid back atmosphere, excellent kitesurfing conditions, and beautiful beaches.
Ready to explore Morocco? Here's how to spend 48 hours in Essaouira!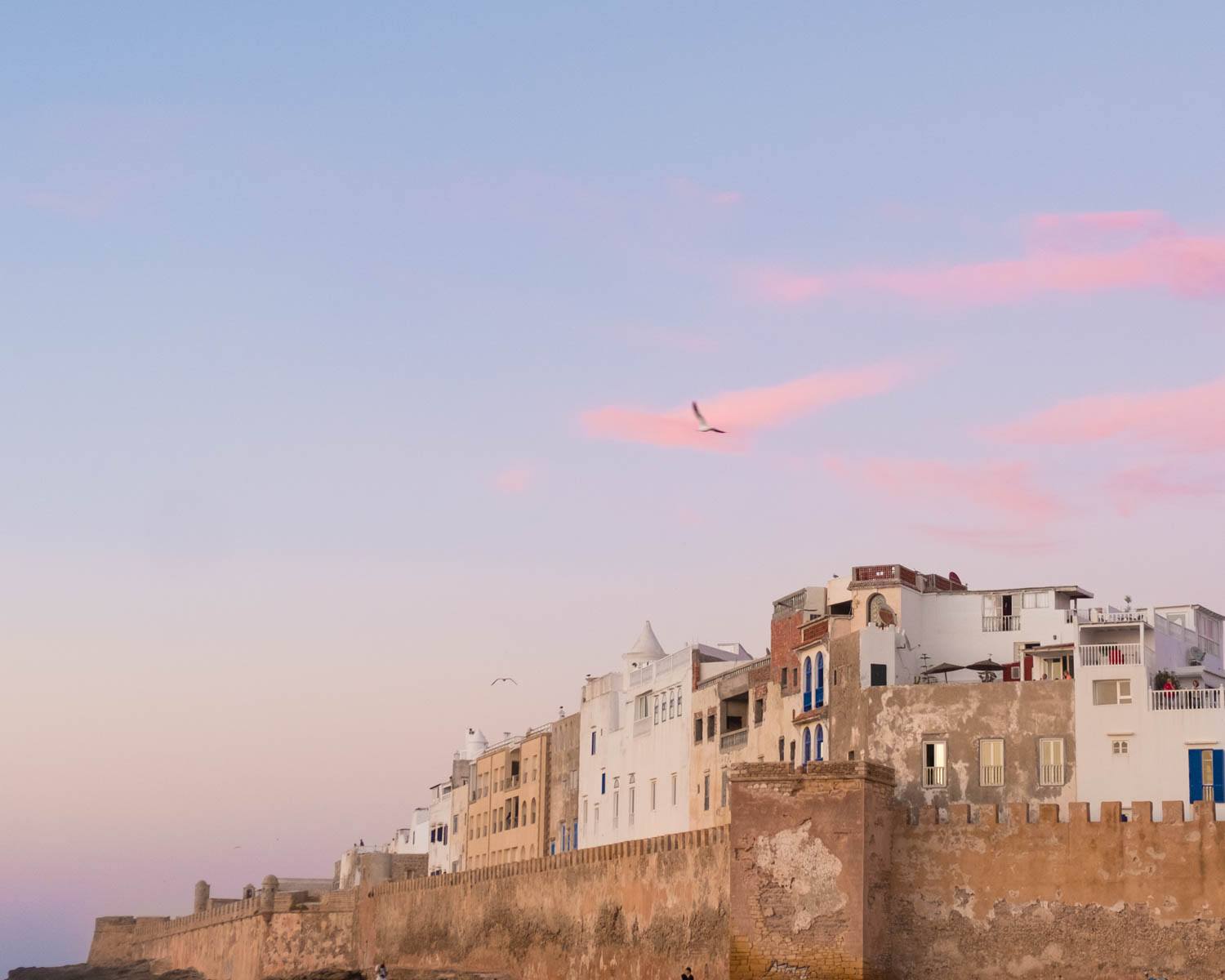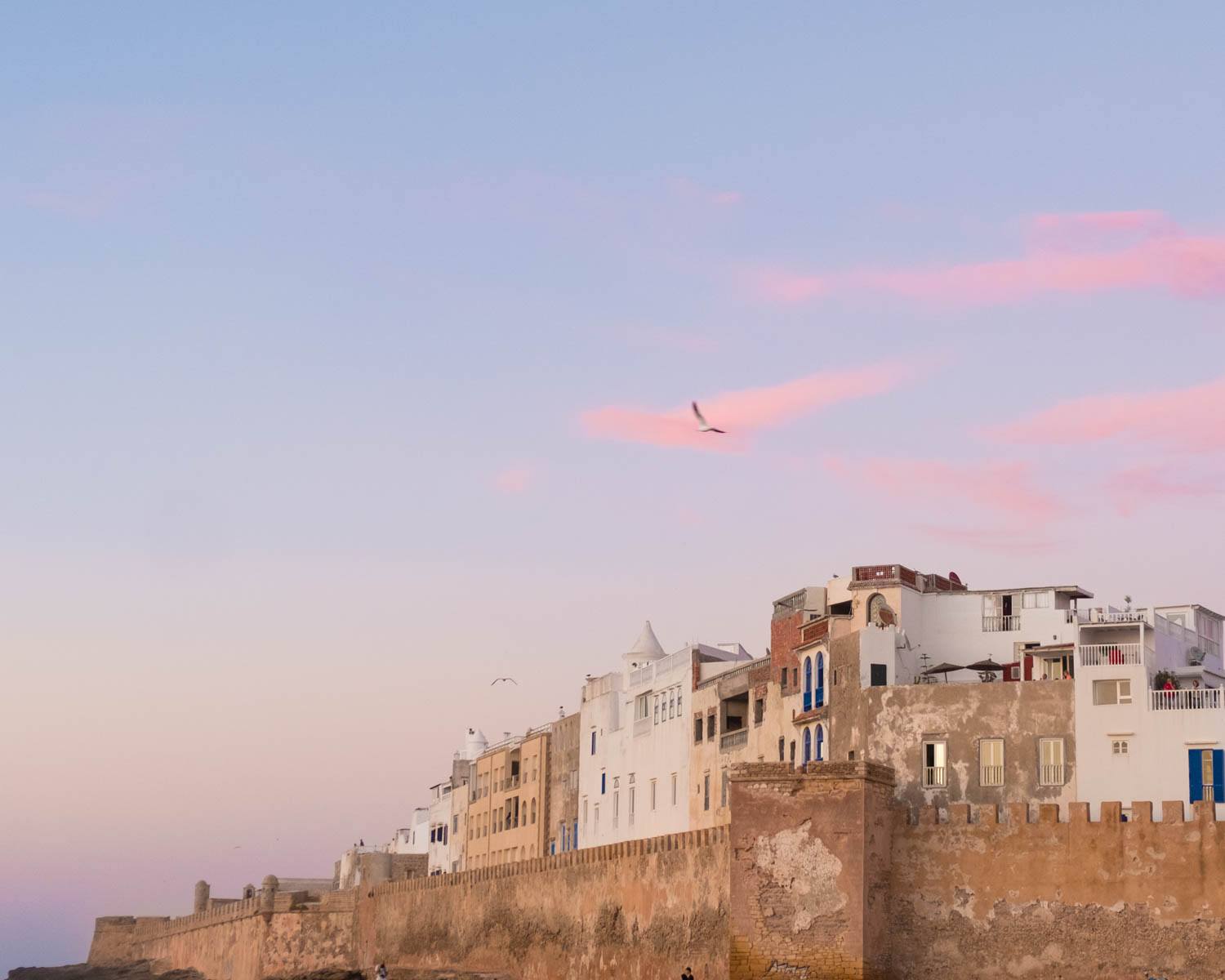 Getting There
The best way to get to Essaouira is to fly in from Marrakech. However, if you're on a budget, there is a bus that connects the two cities.
The journey takes about 2.5 hours, and multiple companies make the trip throughout the day. Another option is to hire a taxi from Marrakech Airport and a one-way trip will cost around $90.
During my two-week trip around Morocco, we drove from the Skoura Valley Oasis (after a stay in the Sahara desert) to Essaouira. It took around seven hours, so wasn't the most direct route, but you'll find that a lot of driving is involved if you aren't in a major city!
Read More: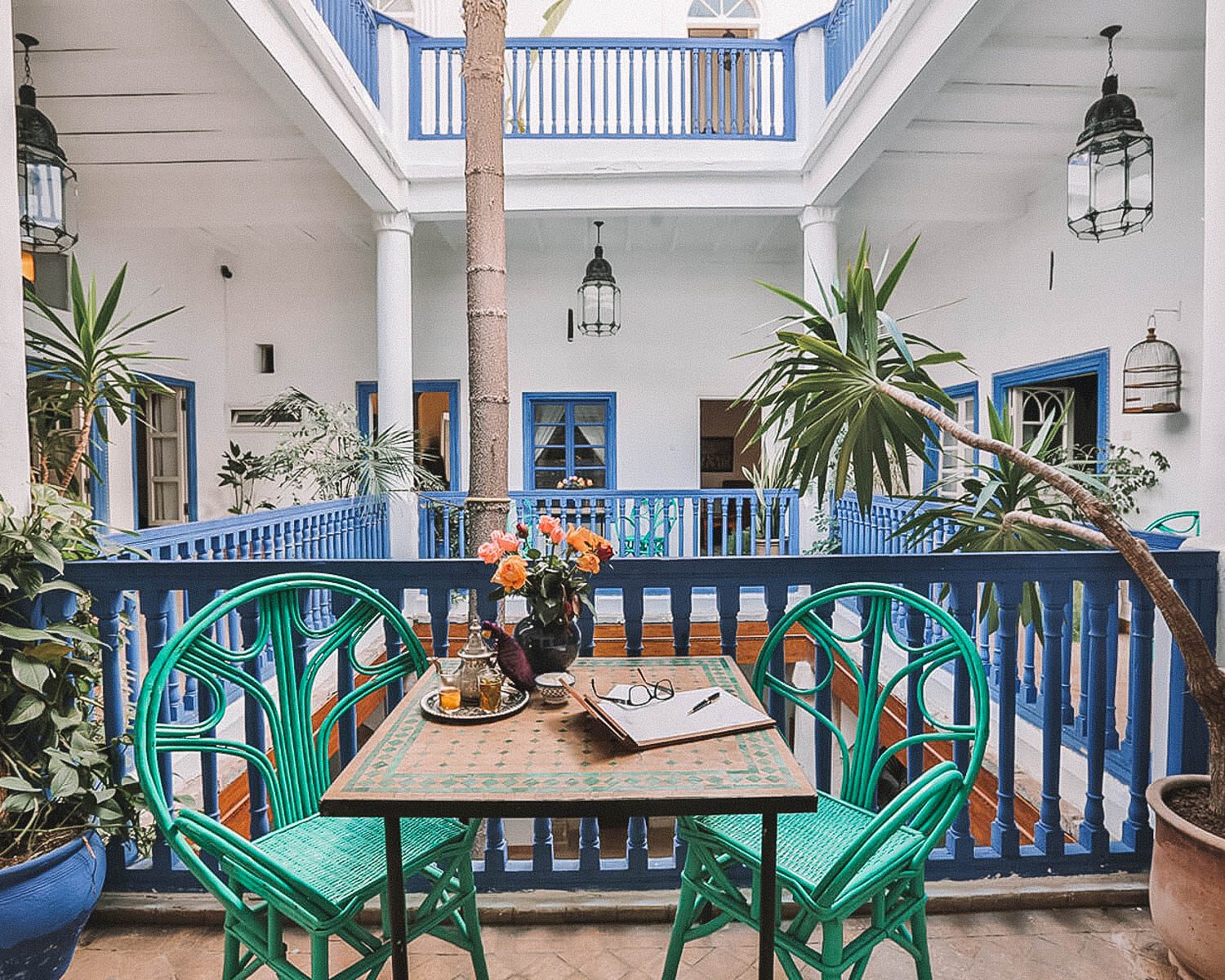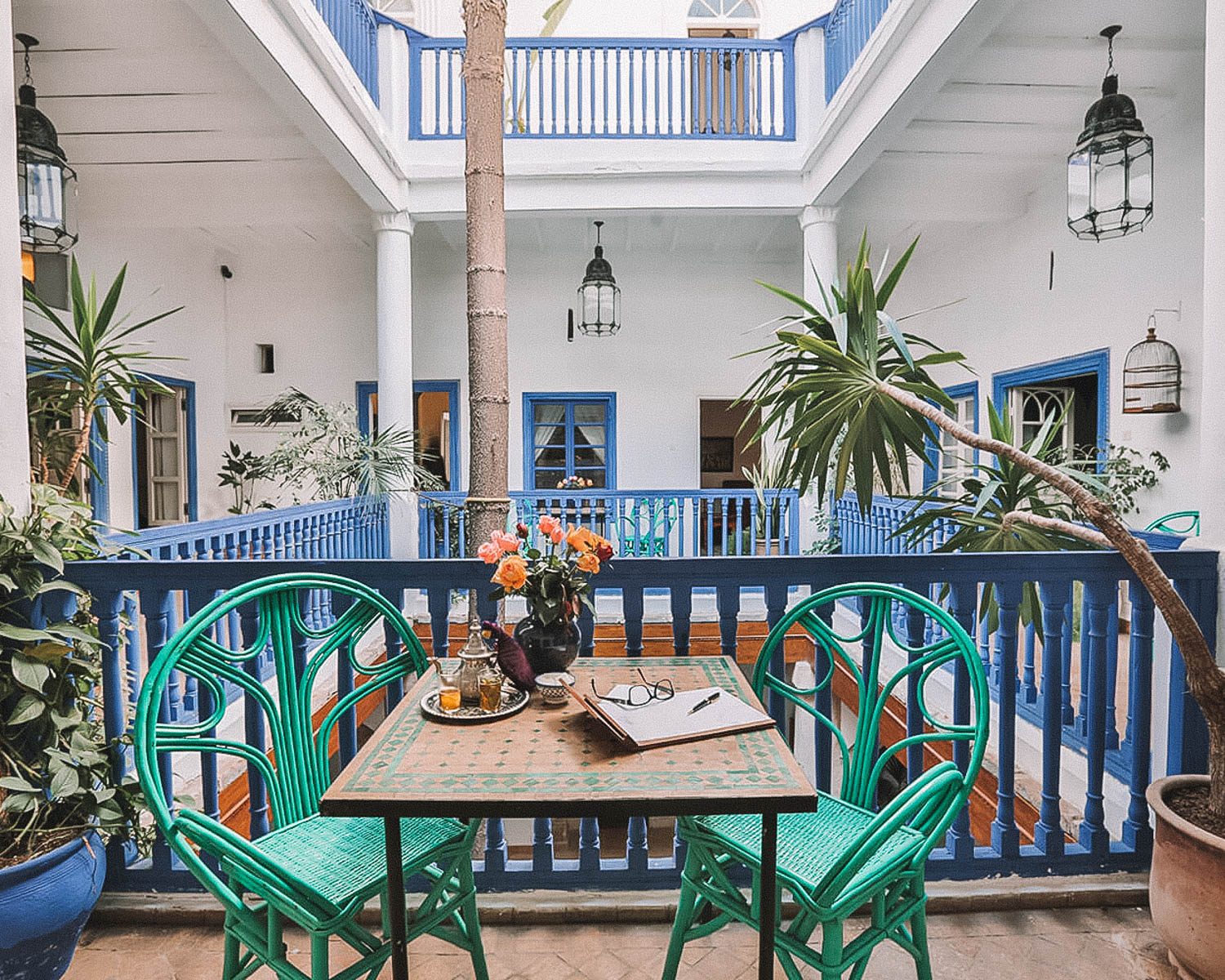 Where to Stay
Riad Villa Maroc: For a cozy stay in the heart of Essaouira, you can't go wrong with Villa Maroc. Situated steps away from the Palace Moulay el Hassan, this riad is decorated with the finest details.
L'heure Bleue Palais: I didn't know about this hotel until we arrived, but if you're looking for the best of the best– this is your spot! With a rooftop pool, restaurant and luxurious rooms, it's a great option for a luxurious stay.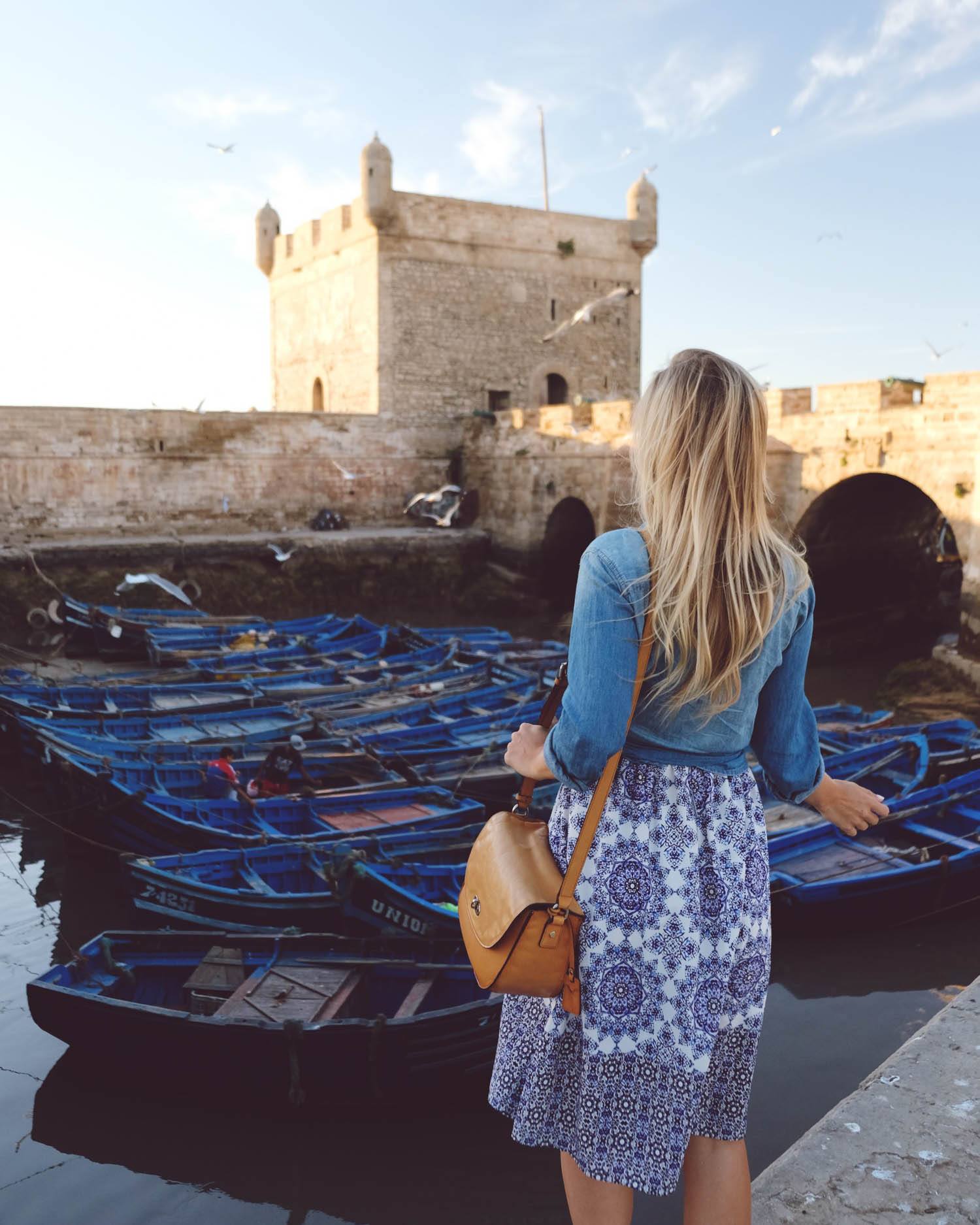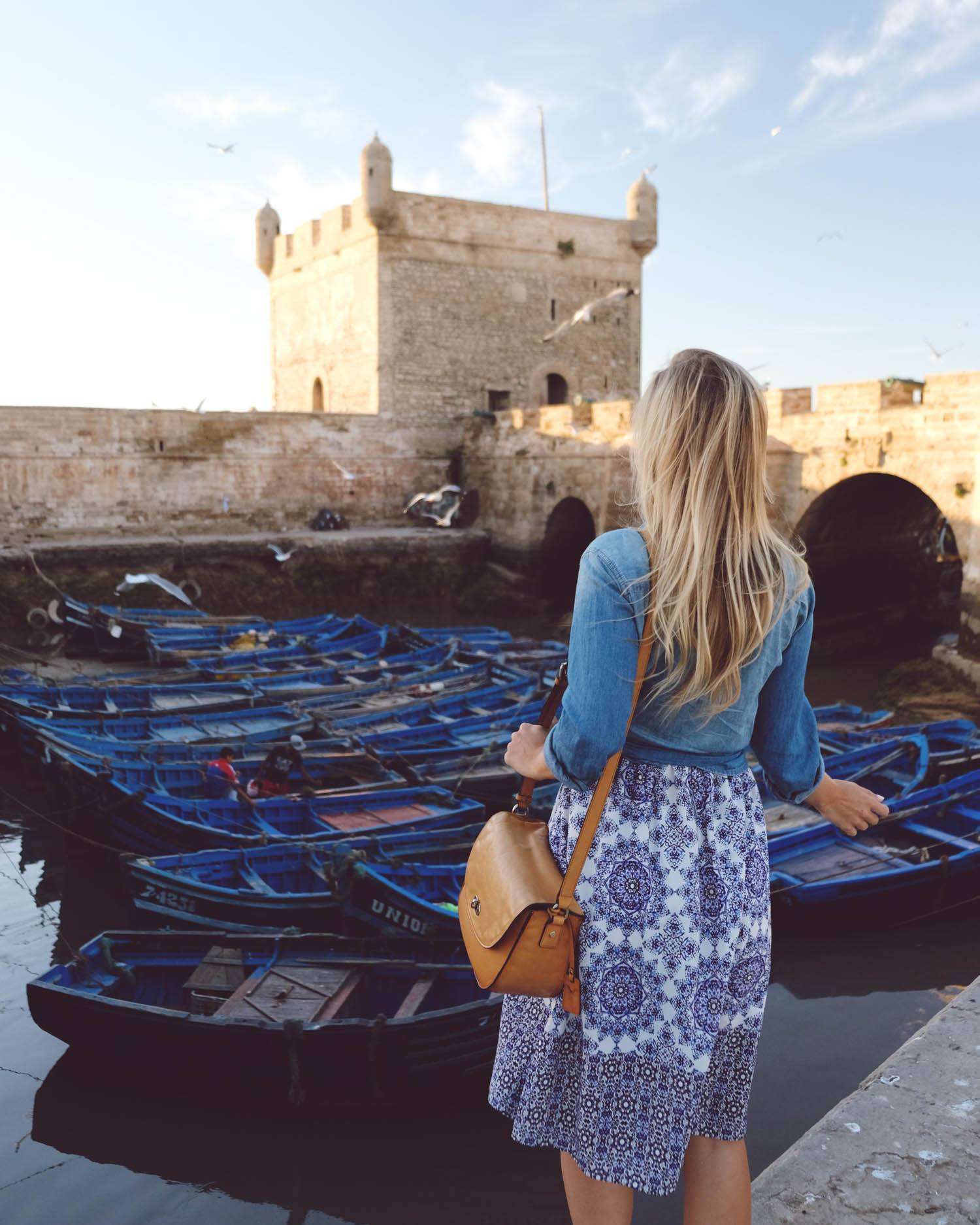 Day One
Explore the Medina
Start your first day in Essaouira exploring the Medina. Originally named Mogador, it was once an international trading seaport, linking Morocco with Europe and the rest of the world.
Unlike Marrakech, Essaouira's medina is smaller and calmer. You'll find spices, juices, crepes, handbags, and more!
Walk the Port Side
Next, take a 10-minute walk to Essaouira's port side. In its heyday, it linked the country to Africa, Europe, and the Americas.
Today, fishing boats still line up along the port and stalls are selling fresh fruit and fish. It's a great spot to pick up some snacks or food if you're staying in self-catering accommodation.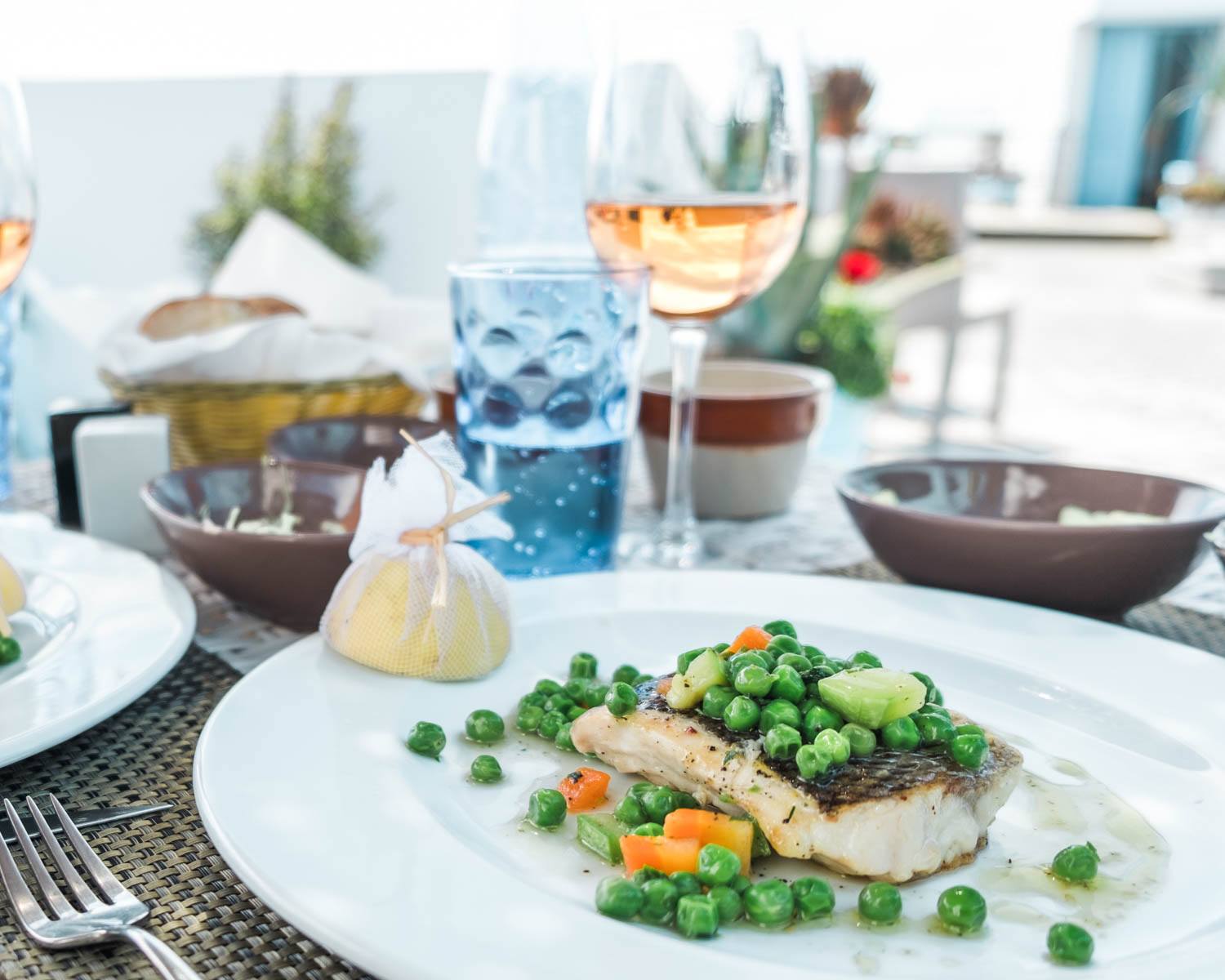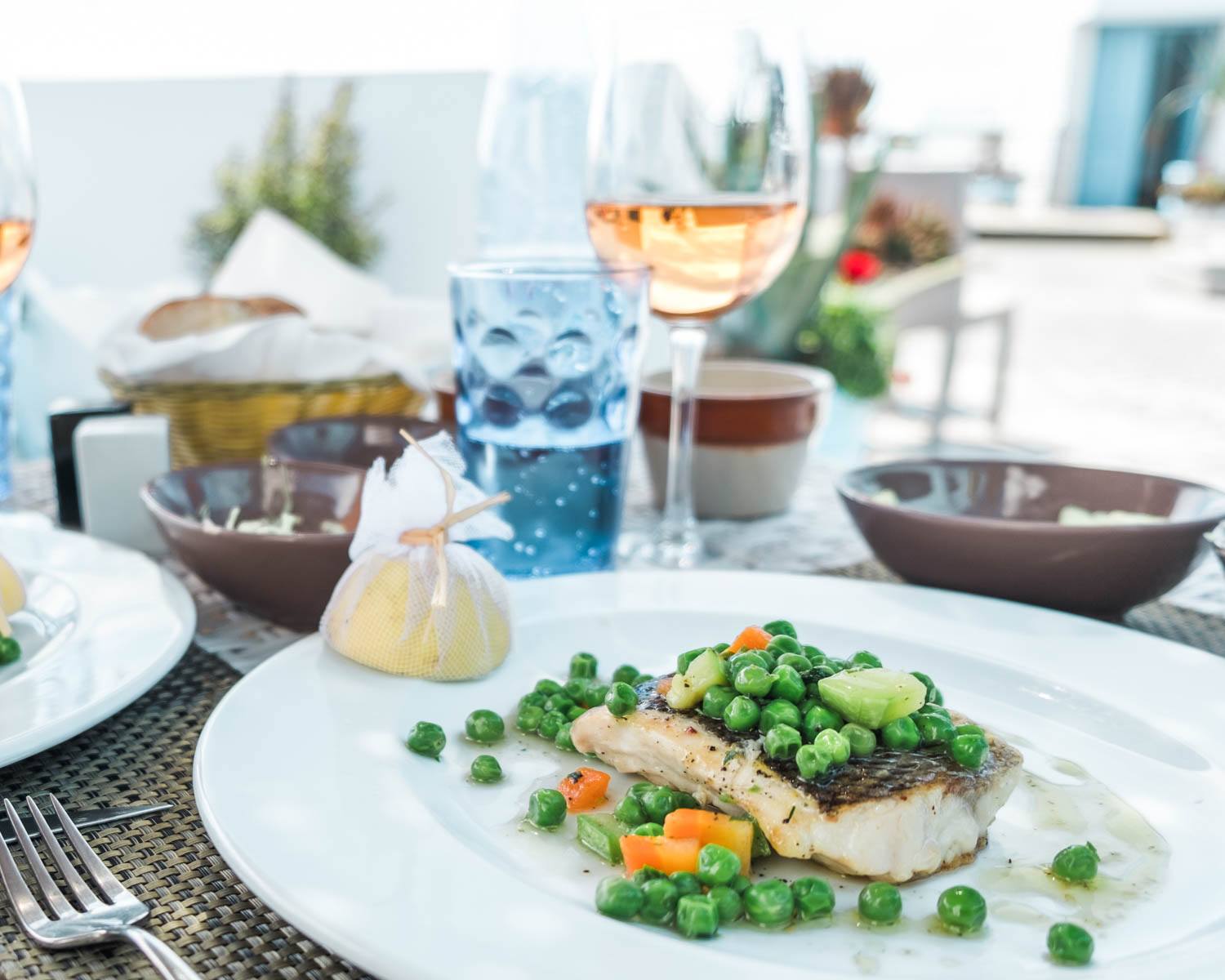 Grab Lunch at La Chalet De La Plage
Since 1893, Le Chalet De La Plage has been a staple on Essaouira's restaurant scene. Located on the seafront, it overlooks the ocean making it an excellent spot for lunch or sundowners.
Don't leave without eating your weight in their fresh seafood dishes!
Try a Traditional Hammam
A hammam is a Middle Eastern version of a steam bath. Similar to a sauna, Villa Maroc boasts one of the city's top Hamman sessions that you can pair with nine kinds of massages.
After a long day of shopping, eating and exploring, it's a perfect way to unwind before dinner.
Have Dinner at La Licorne
End your first day in Essaouira with a romantic meal at La Licorne. The restaurant has a wonderful ambiance and the menu is full of delicious and authentic Moroccan food.
I recommend trying the seafood dishes like spider crab or the vegetable pastilla!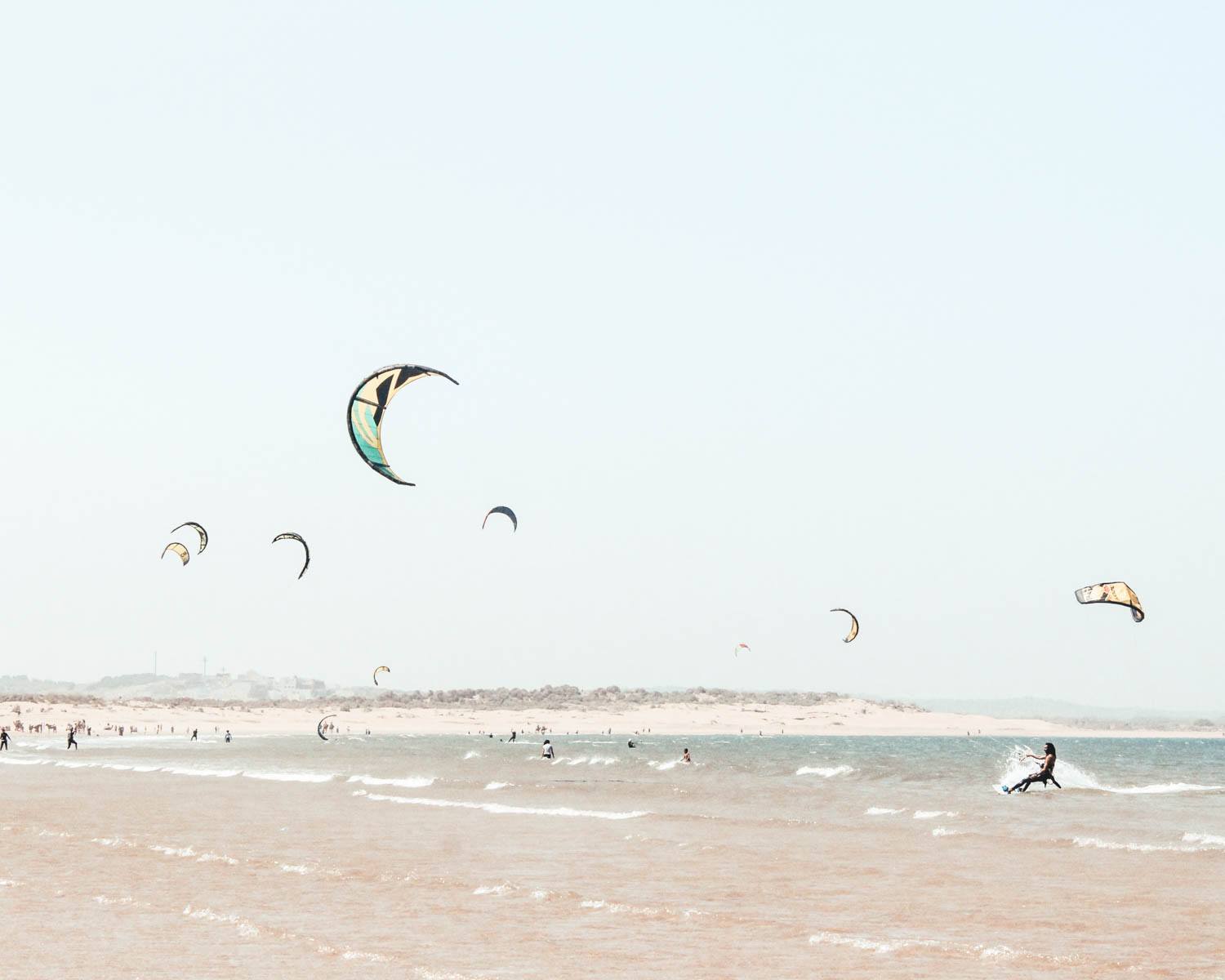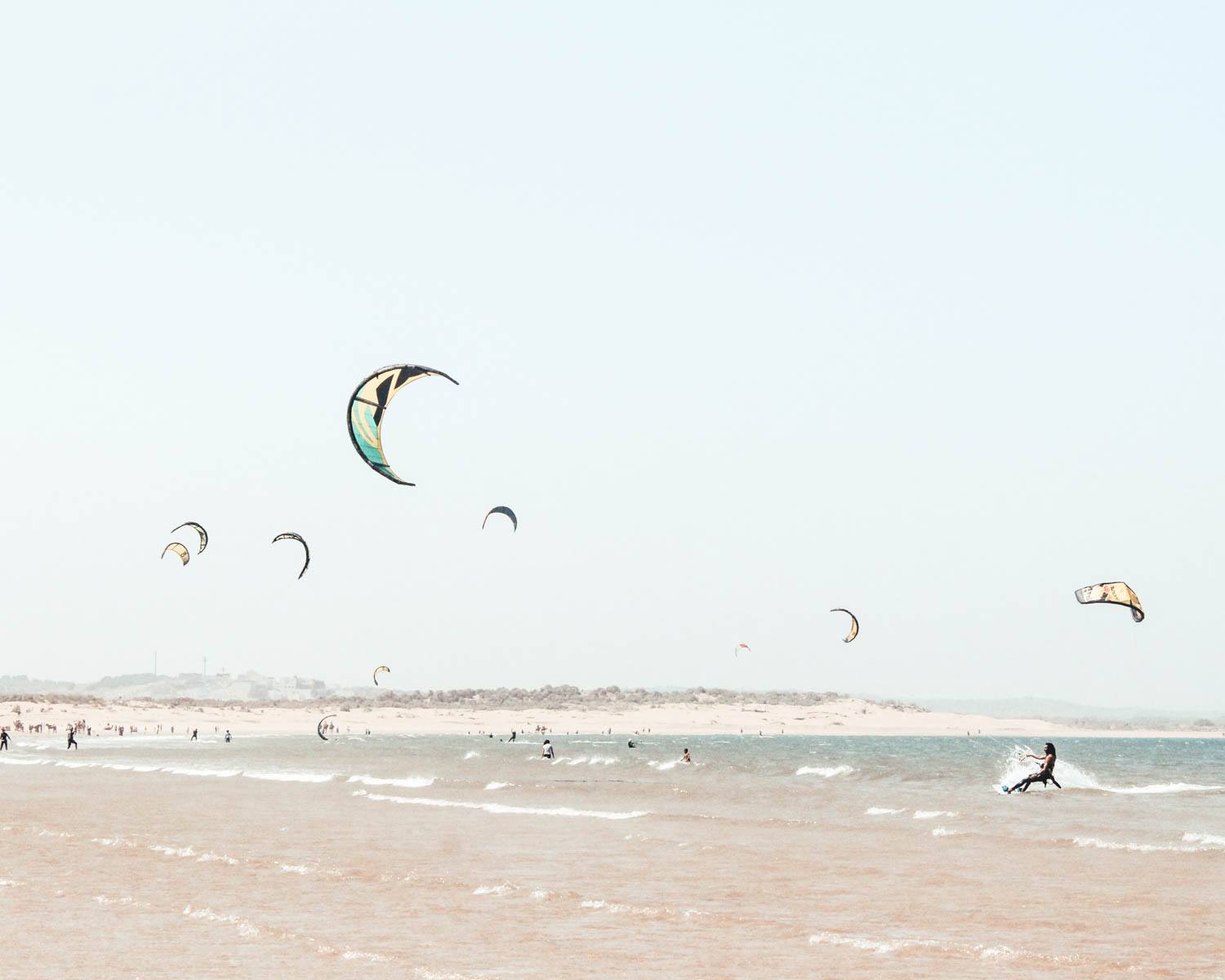 Day Two
Walk on the Beach
Wake up early and spend the morning exploring Essaouira's beaches before the heat of the day kicks in. If you're feeling adventurous, you can try your hand at windsurfing or kitesurfing.
I recommend Plage Tagharte, but if you have the time Plage Safi, Cap Sim, and Sidi Kaouki are also good options.
Visit the Sidi Mohammed Ben Abdullah Museum
The history museum is named after the founder of Essaouira, Mohammed Ben Abdullah. Located in a 19th-century mansion and it houses historical artifacts such as pottery, coins, jewelry, photographs, and carpets which are all relevant to Essaouira's history.
One of my personal favorites is the costume display!
Sign Up for a Cooking Class
Instead of going out to lunch on your last day in Essouria, attend a cooking class! It's one of my favorite ways to soak up another country's culture and add a delicious dish to my repertoire.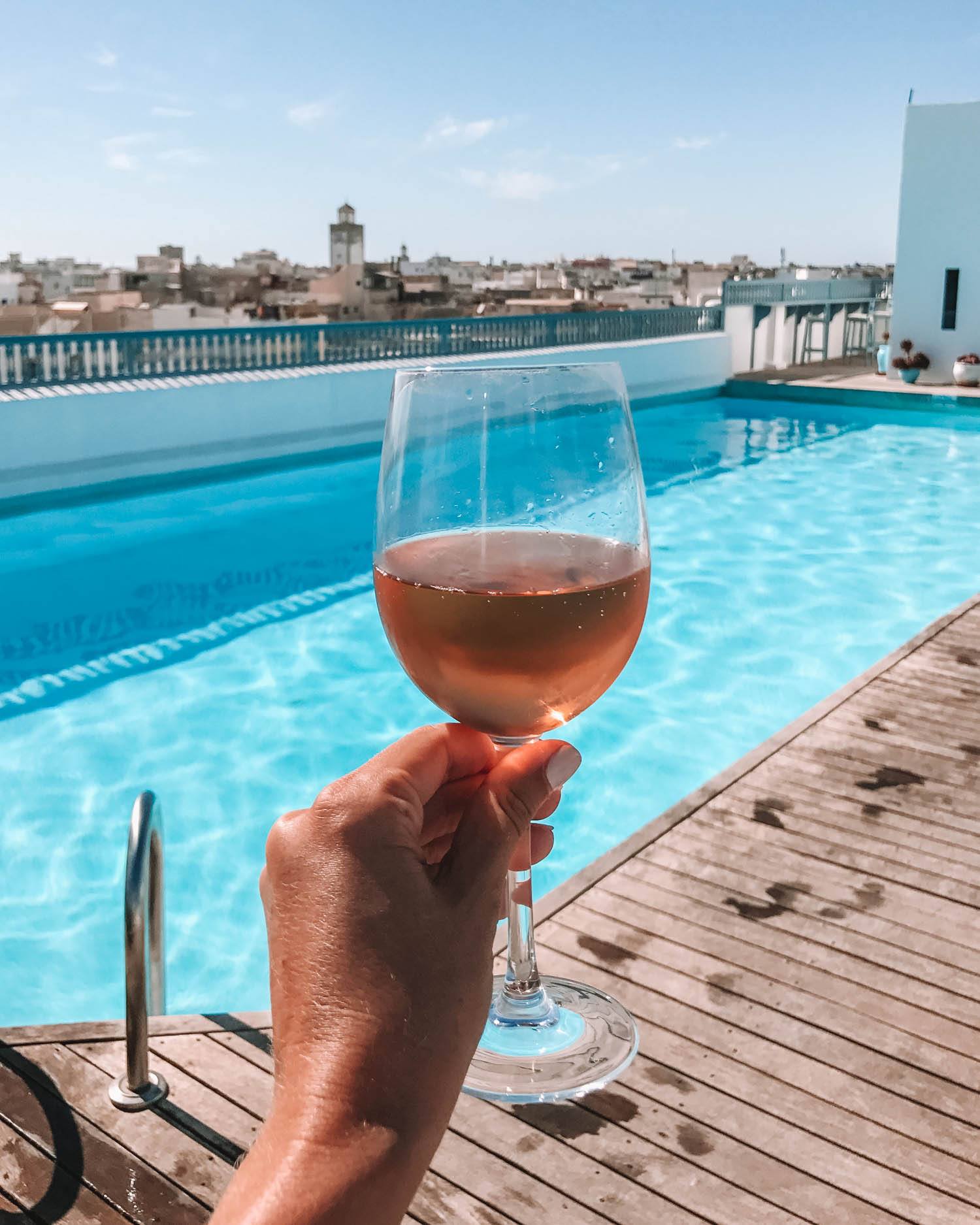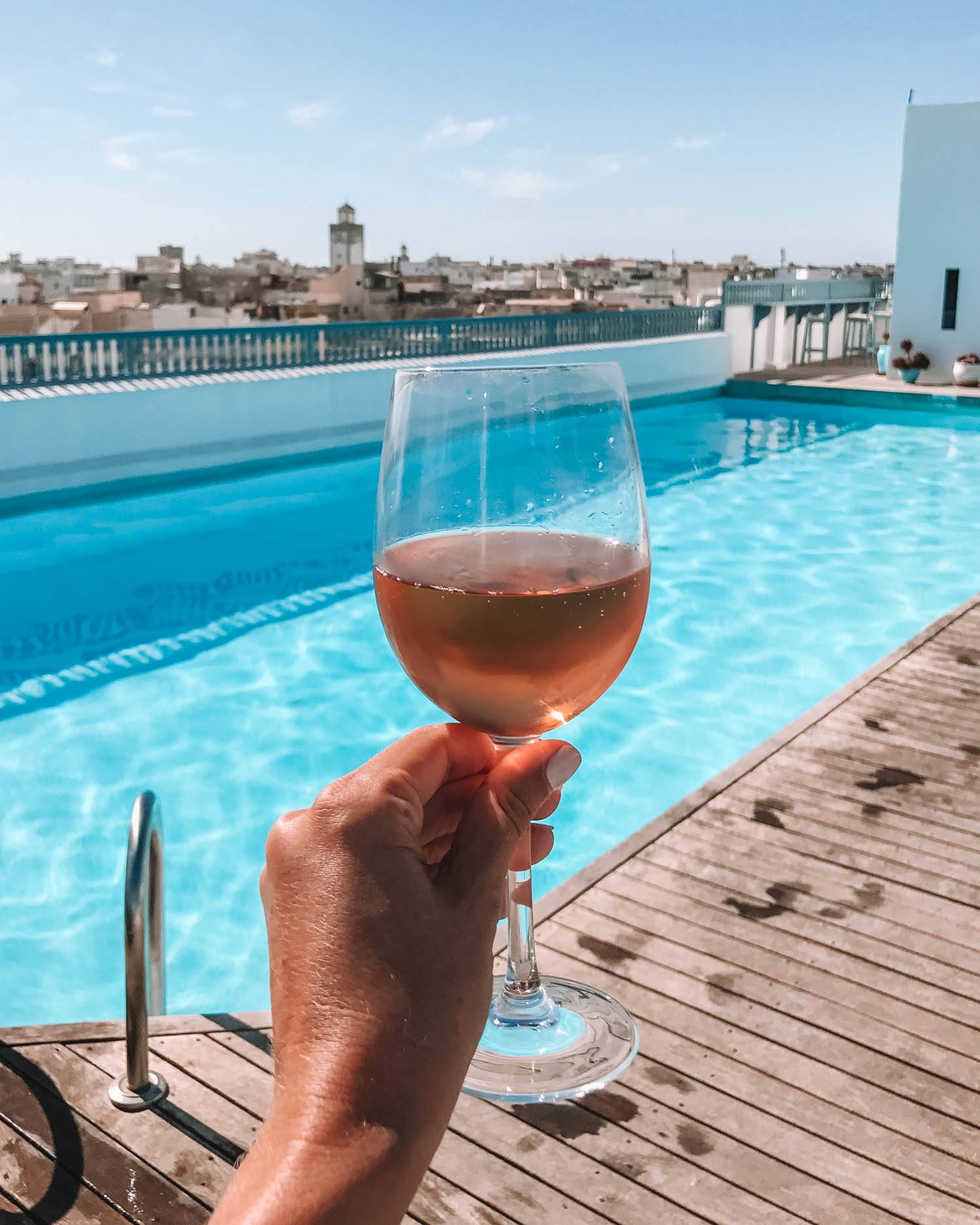 Unwind at a Rooftop Pool
There's nothing better than an epic rooftop pool overlooking the city. Not only are the photo ops amazing, but with Morocco's heat, there's no better way to cool off before dinner.
L'heure Bleue Palais boasts panoramic views of Essaouira. It's one of the best spots in the city to grab a cocktail and watch the sunset in style.
Have Dinner at L'heure Bleue Palais
After soaking up the last few rays of sunlight at the rooftop pool, make your way downstairs to L'heure Bleue Palais onsite restaurant. The elegant Salon Oriental serves up inventive Moroccan cuisine, and the restaurant is decked out in opulence.
Come here on weekends for their themed nights and a more festive atmosphere.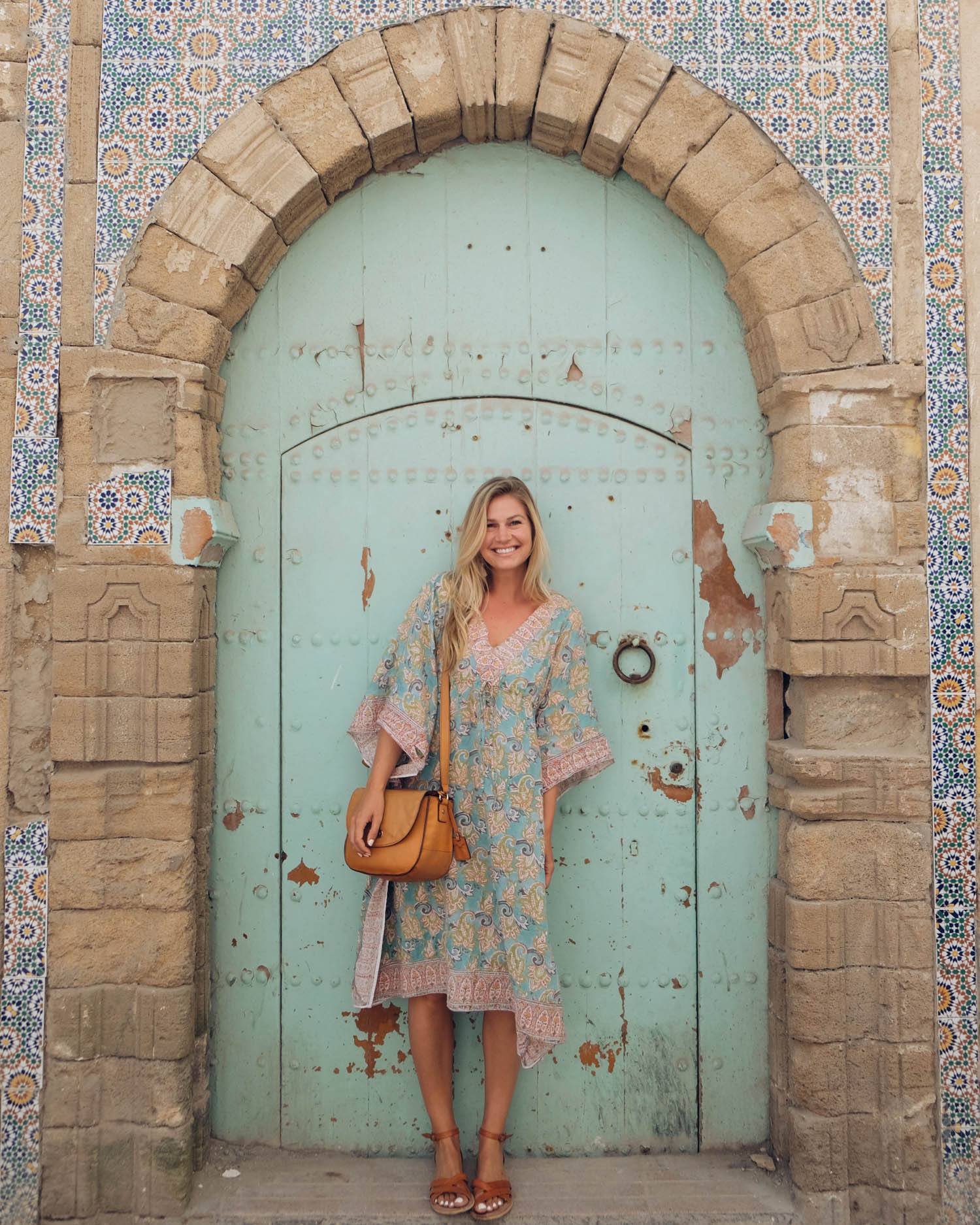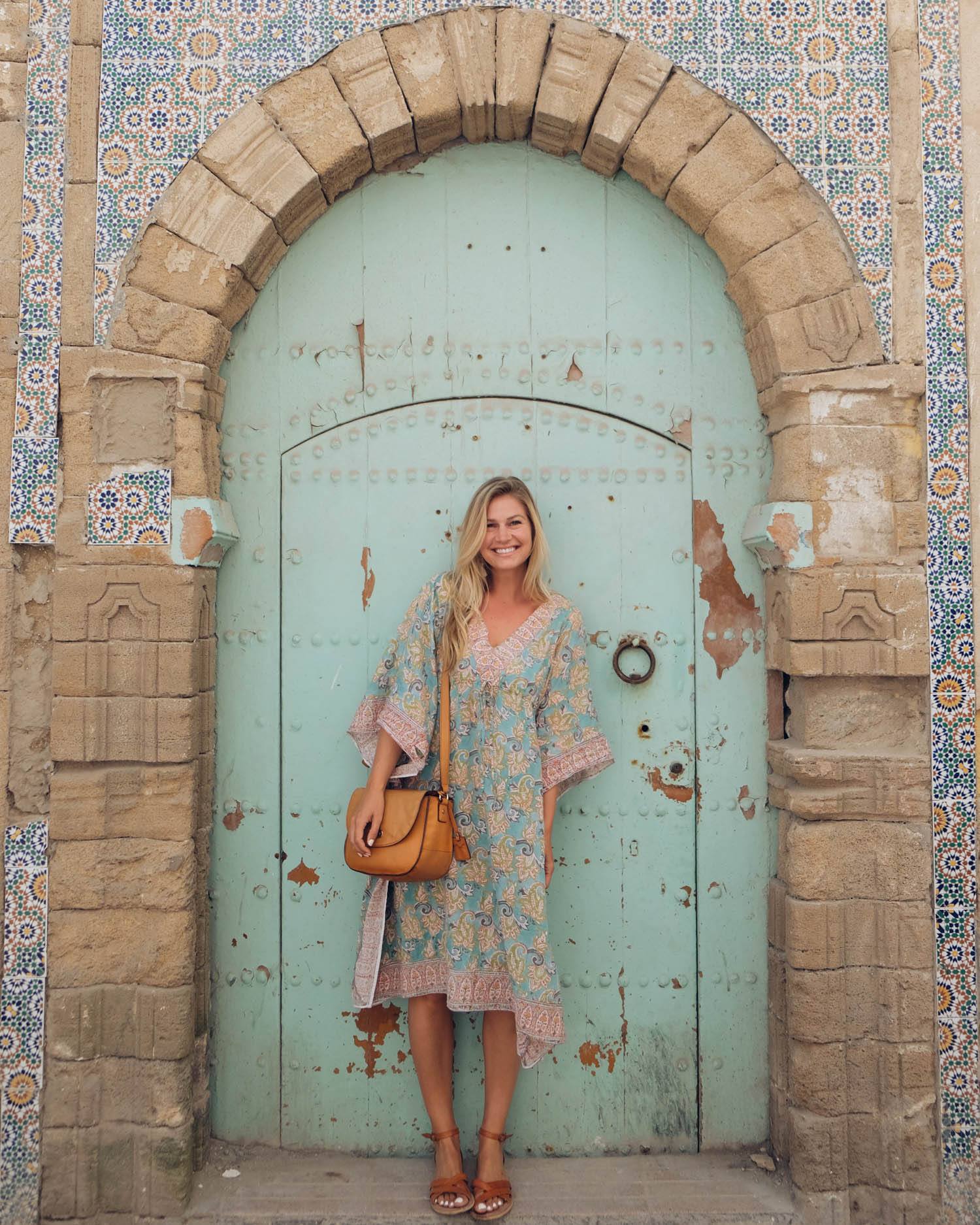 Overall
Visiting Essaouira is a unique experience, and I'm so glad I included it on my two week Morocco itinerary. While Marrakech is the more well-known tourist spot, Essaouira is less chaotic and offers the same authentic cuisine, markets and shopping, beautiful views and a rich in history.

Have you been to Essaouira? Do you have any tips for first-time visitors? Let me know down below!