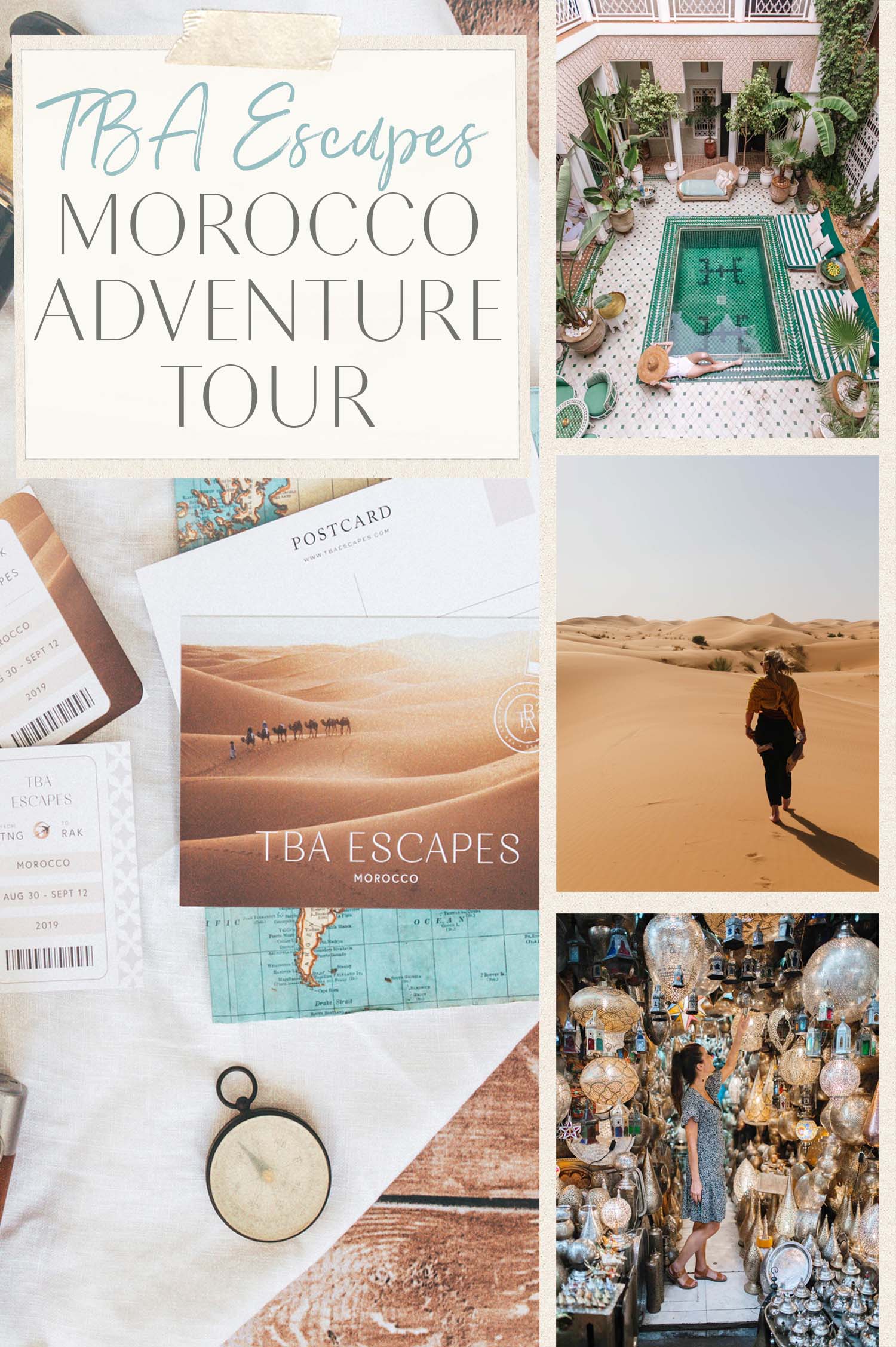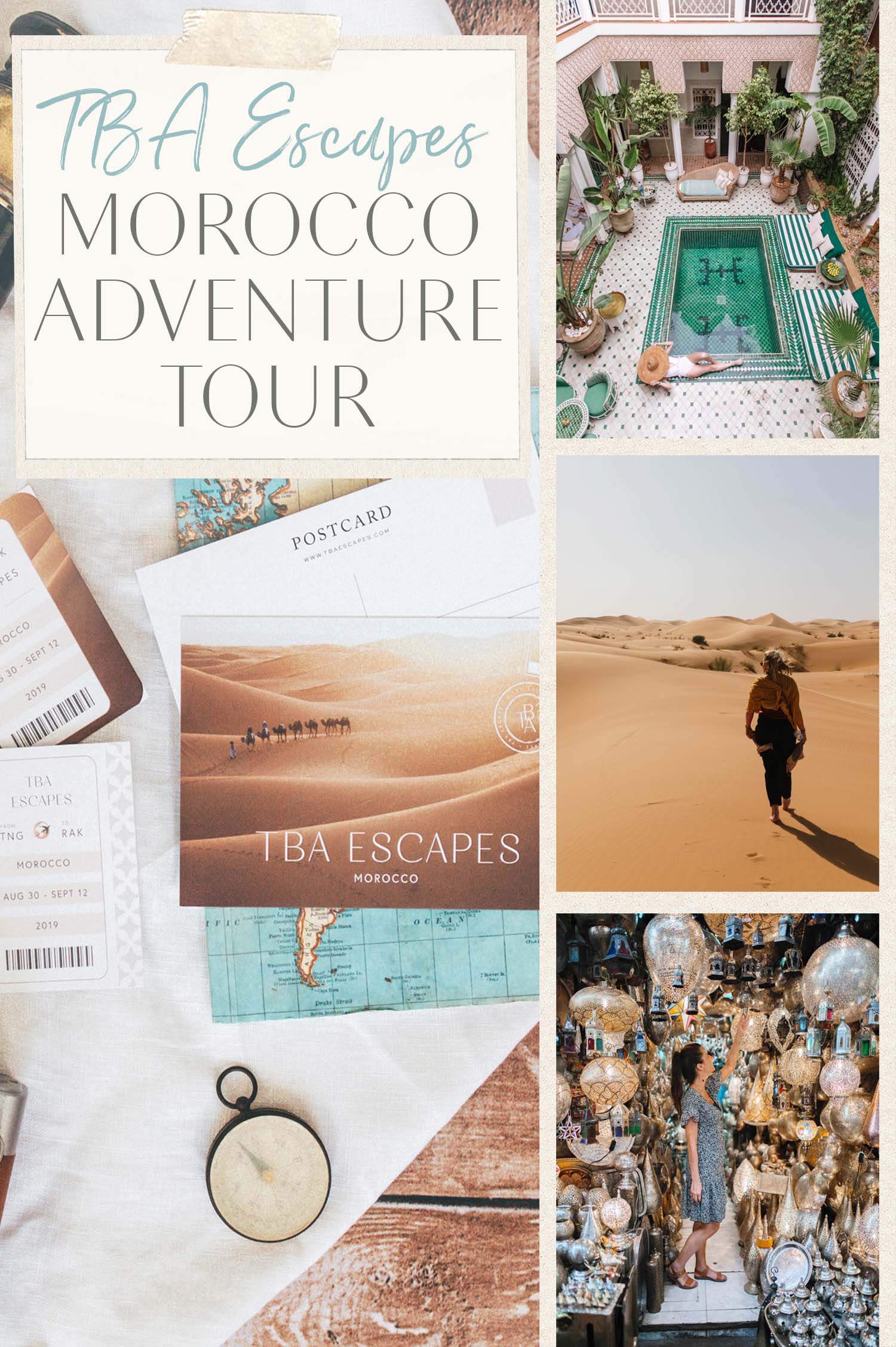 In case you're not familiar with TBA Escapes, let me be the first to introduce you! Since 2012, when I started The Blonde Abroad, I've received so many inquiries about itineraries and requests to plan trips just like mine…so I thought, why not do just that?
My goal with creating TBA Escapes was to curate educational tours for the adventurous female traveler—the woman who dreams of colorful destinations far from her comfort zone. 
The flagship TBA Escapes tour is in South Africa, we have an Ancient Wonders Tour in Jordan, Luxury Yacht Eco Expedition exploring the Galápagos Islands…and other destinations will be announced soon!
Today, I'm so excited to share the highlights and testimonials from the TBA Escapes Morocco Adventure Tour! 
We discovered the "Blue City" of Chefchaouen, cooked traditional Moroccan food in Casablanca, experienced local life in Fes and made our way through the souks of Marrakech. We even adventured into the Sahara Desert for the ultimate luxury glamping experience.
With the help of several local guides along with TBA Escape's Head Host and "Escape Artist," Caity, we traveled from the far north to the south on one seriously epic adventure while enjoying luxurious riads and hotels along the way.
Ready to see the highlights from the TBA Escapes Morocco Adventure Tour? Let's look!

Chefchaouen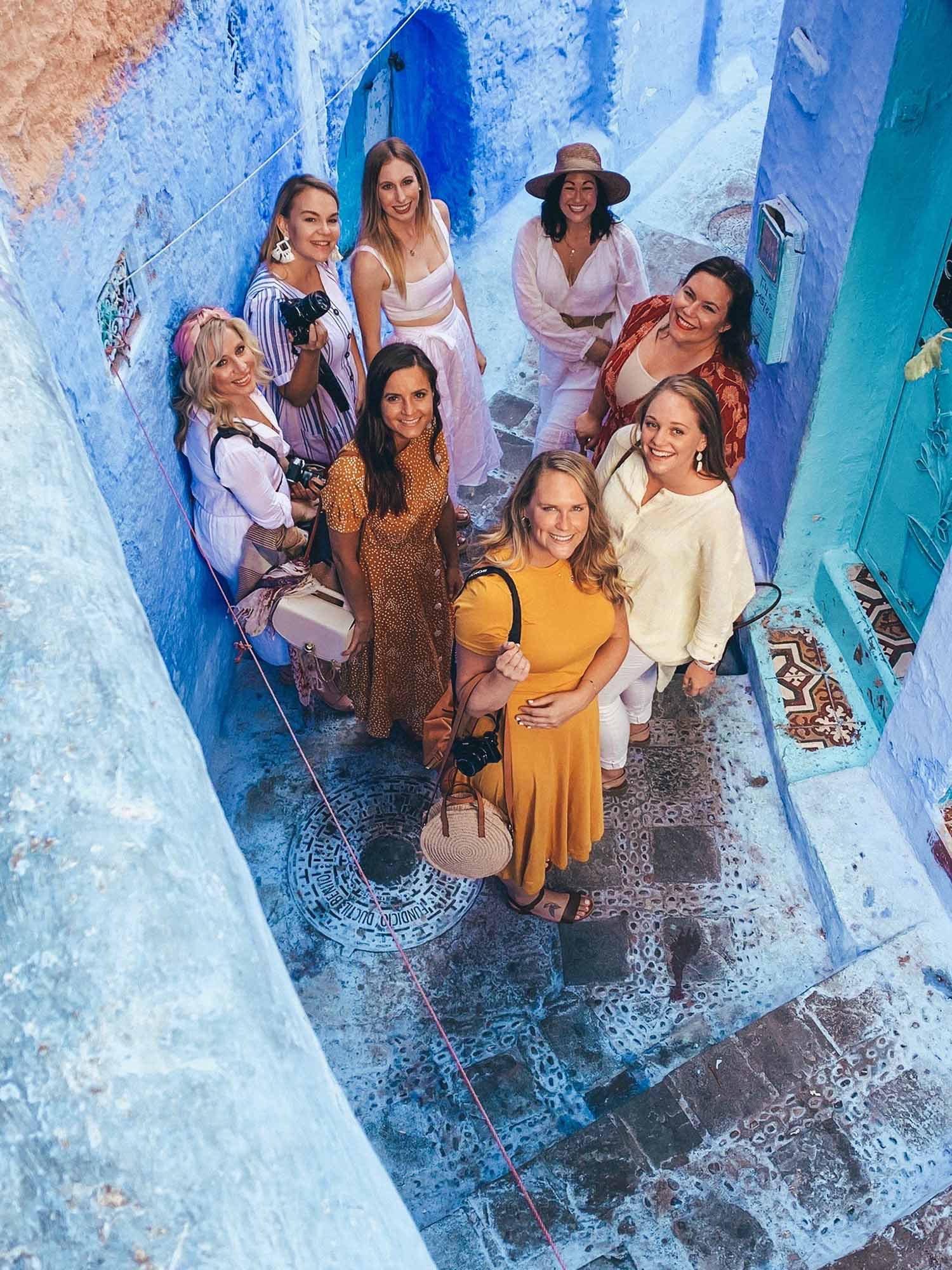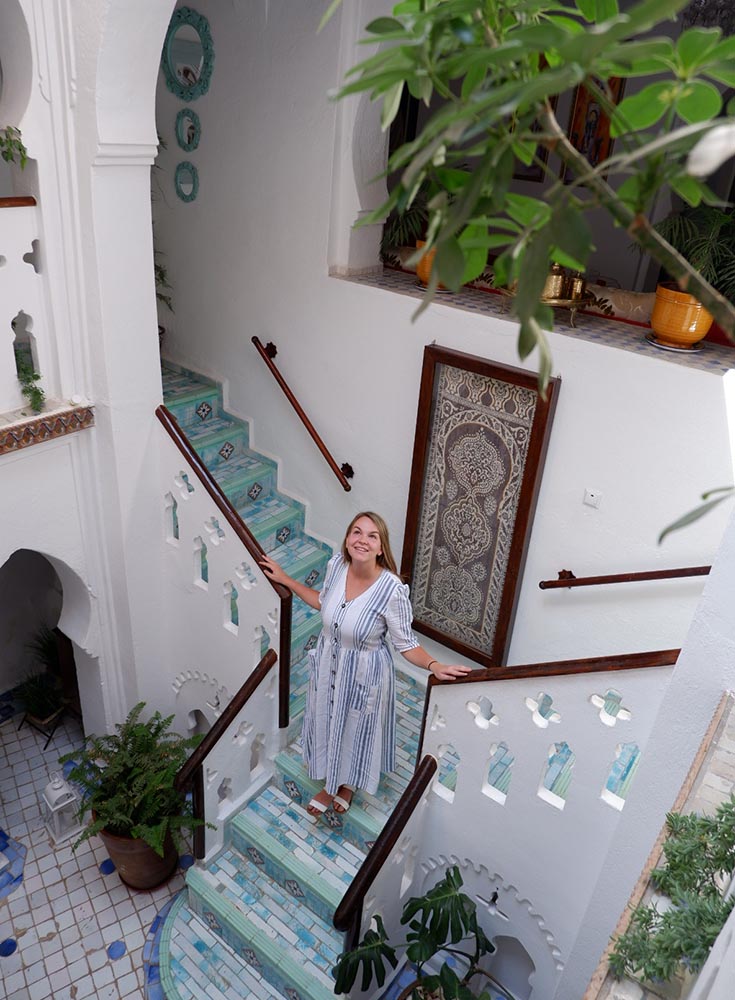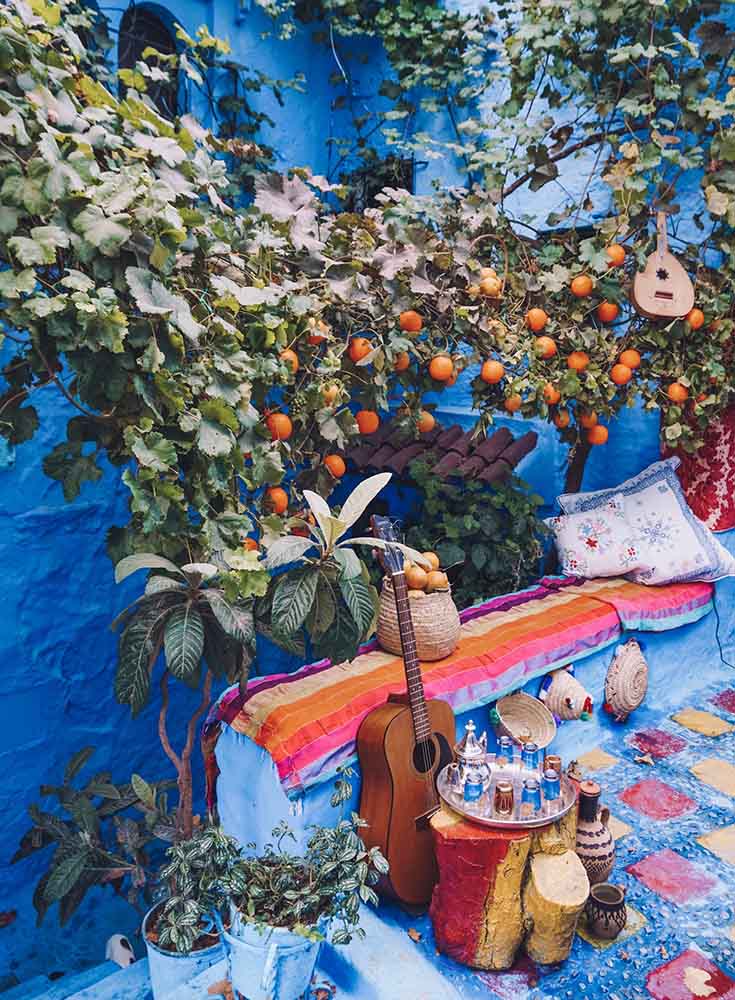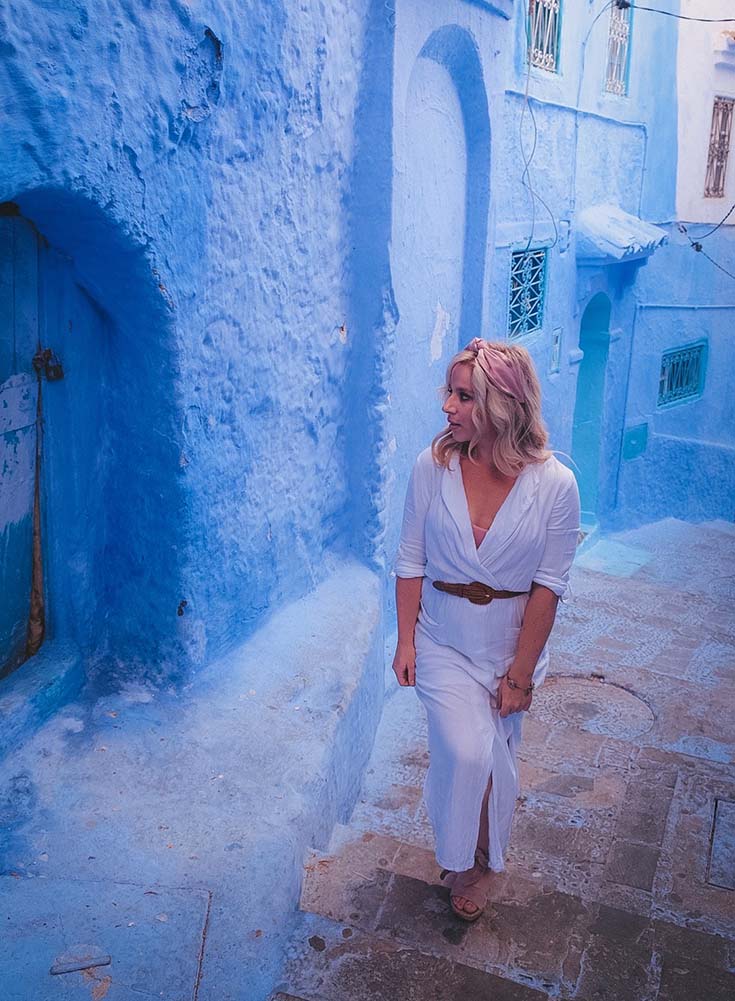 The Blue City of Chefchaouen
The 'Blue City' is arguably one of the prettiest places in Morocco. Set against a wide valley and nestled between two peaks in the stunning Rif Mountains, its medina has been lovingly cared for with striking blue and whitewashed houses.
Caity guided the girls to the best photo opp spots and it was so awesome to see them all helping each other get the *best* IG-worthy shot.
The girls were treated with a Hammam experience at a local spa. A hammam is a Middle Eastern type of steam room bath experience intended as a frequent ritual for cleansing the body. Let's just say this was a real ice breaker activity! 😉

Fes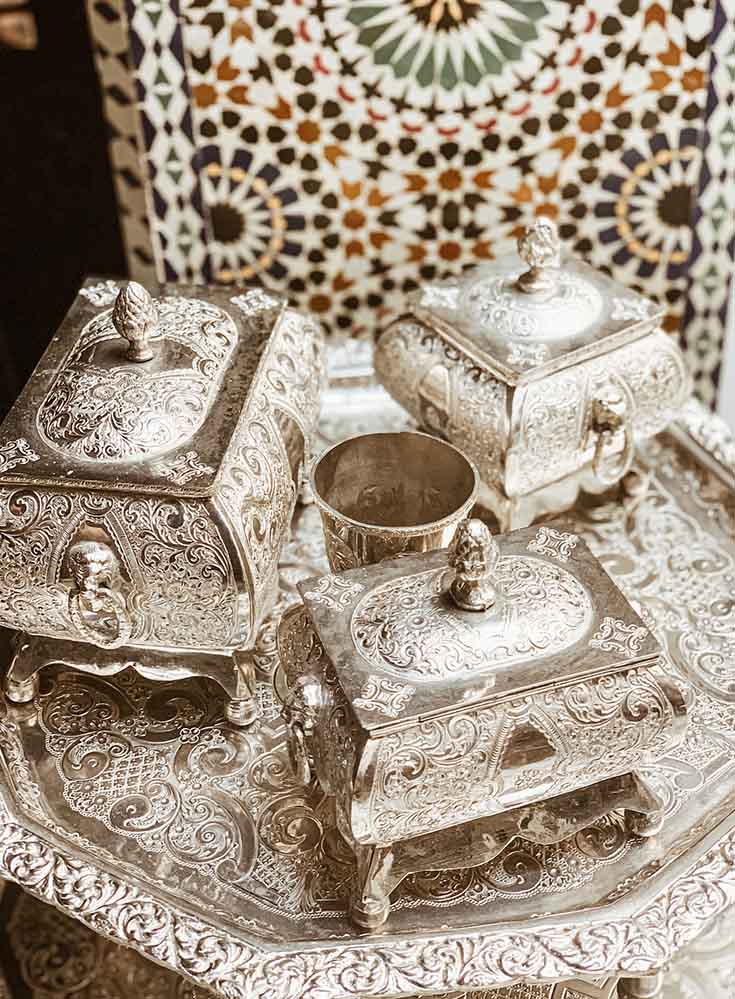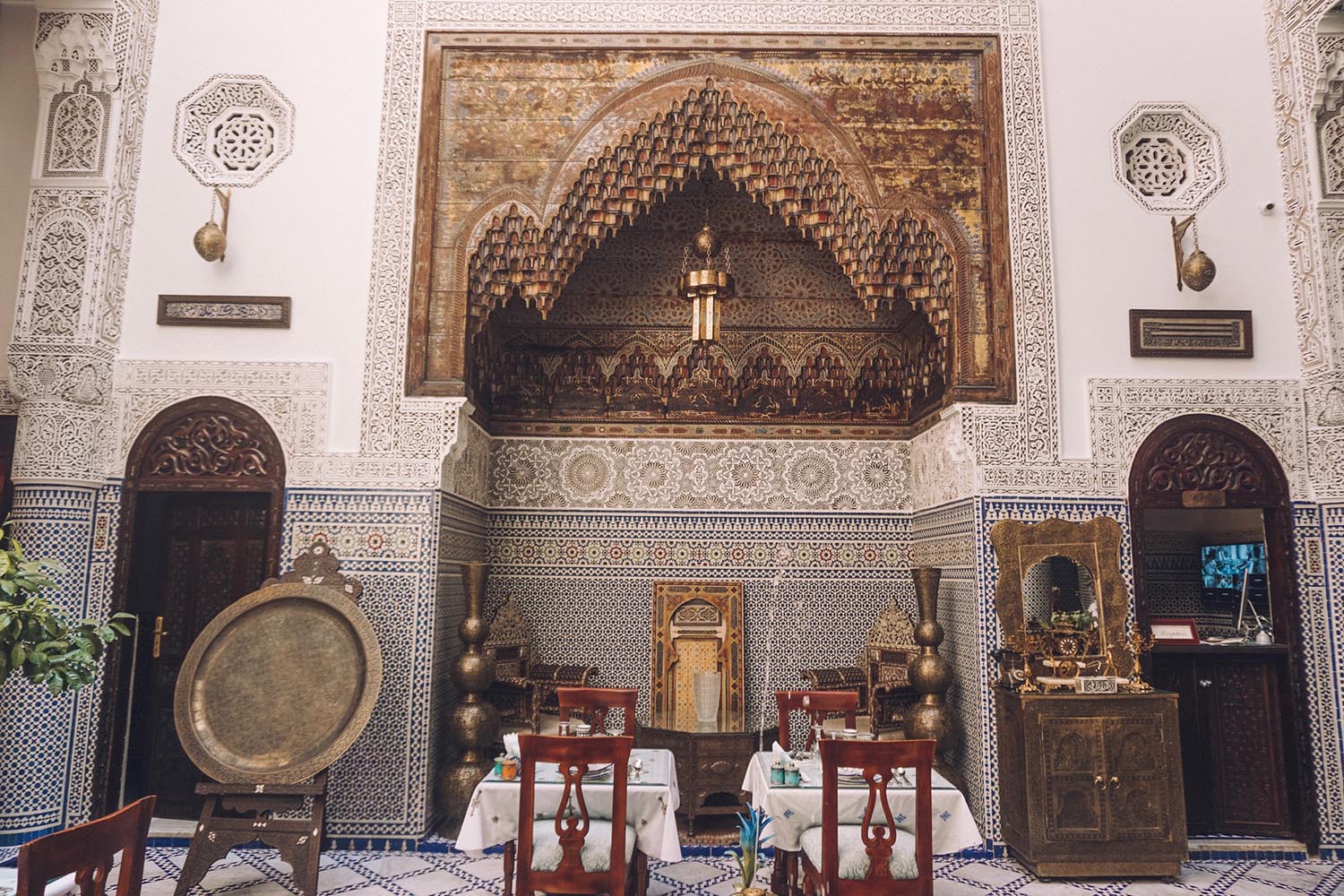 Leather Goods in Fes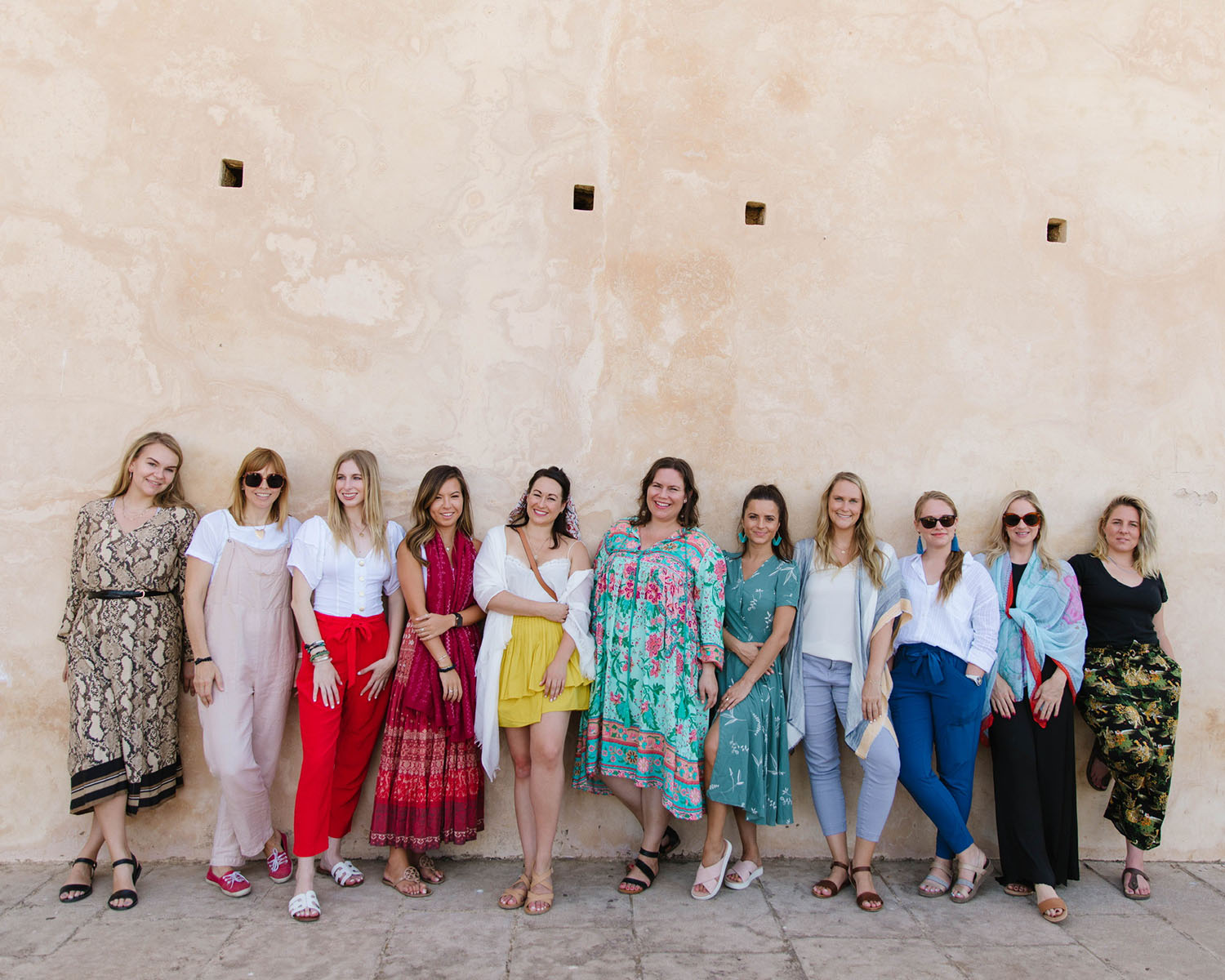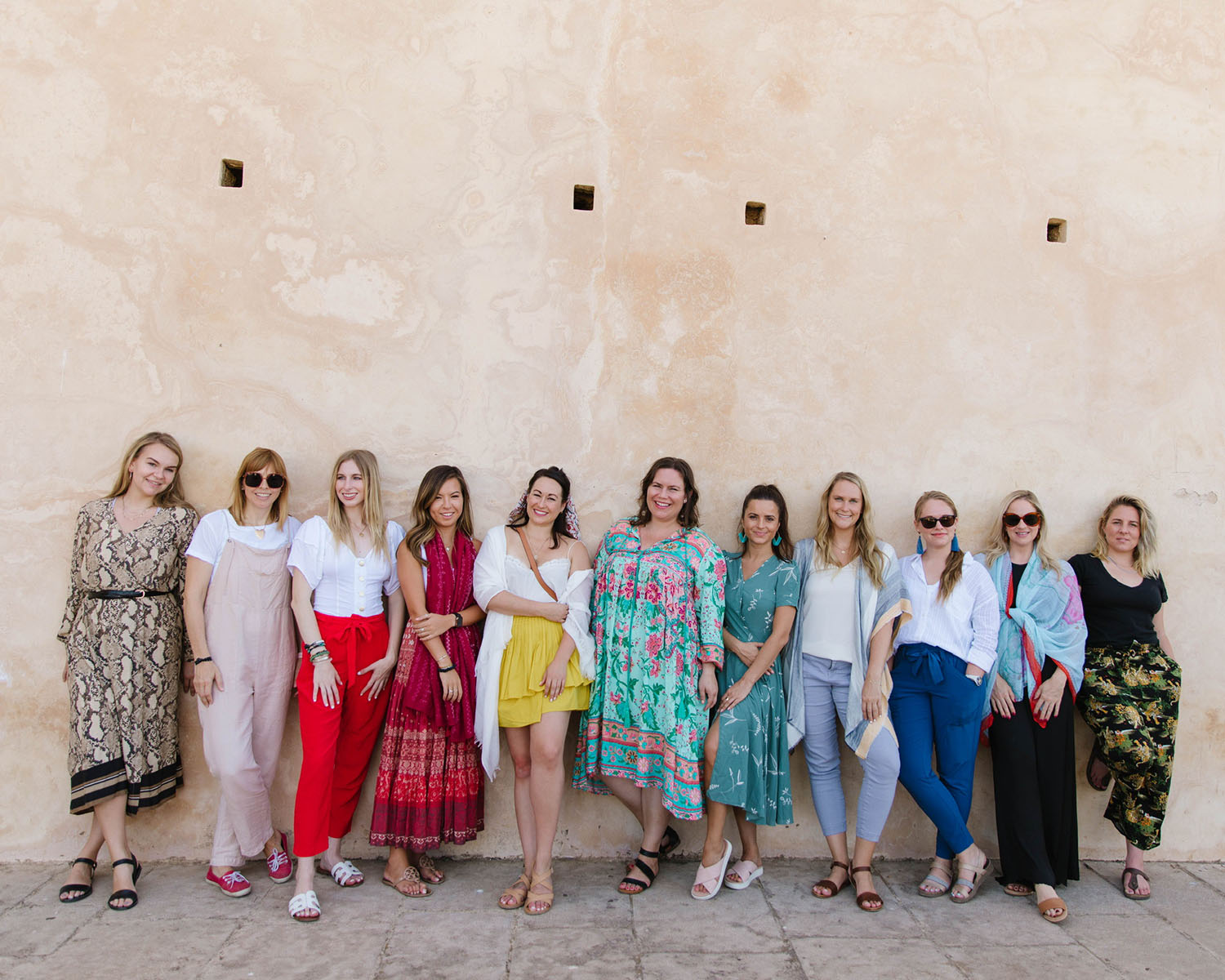 Fes
Once we checked into our beautiful riad, we adventured through narrow streets alive with craftsmen, markets, tanneries, mosques, and colorful local characters.
What's cooler than being able to watch how traditional Moroccan pottery is made?! The only thing that made it even better was the leather goodies that we walked away with!
While in Fes we went on a souk tasting trail and sampled our way through Morrocan pastries, nougat, olives and dried fruits. Hellloooo, Moroccan food! Oh and you can bet that *alllll* the Moroccan mint tea was had. 😉

Casablanca

Casablanca
Although Casablanca was quick, there was still enough time to take a Moroccan food making class to learn how to prepare the famous dish: tajine.
Because the itinerary was so jam-packed, Casablanca was the perfect place to catch up on a little R&R. We stayed at a hotel with gym facilities and Western food options, which was especially nice for those who may have felt a little "tagine'ed" out and needed to move their body a little after all the driving!

Le Riad Yasmine, Marrakech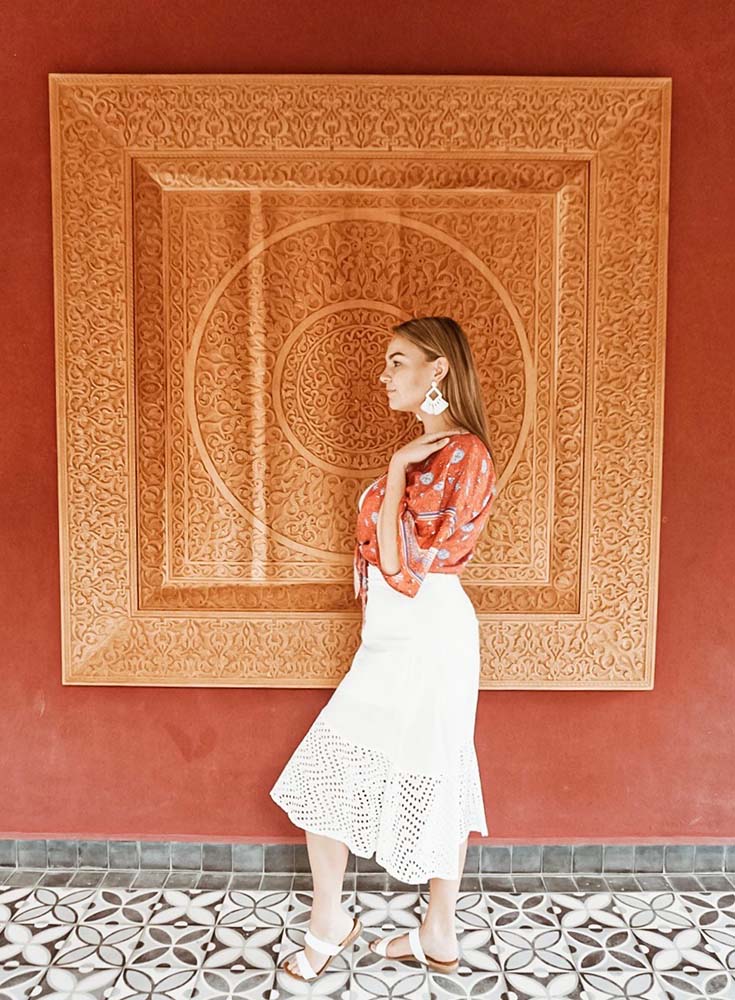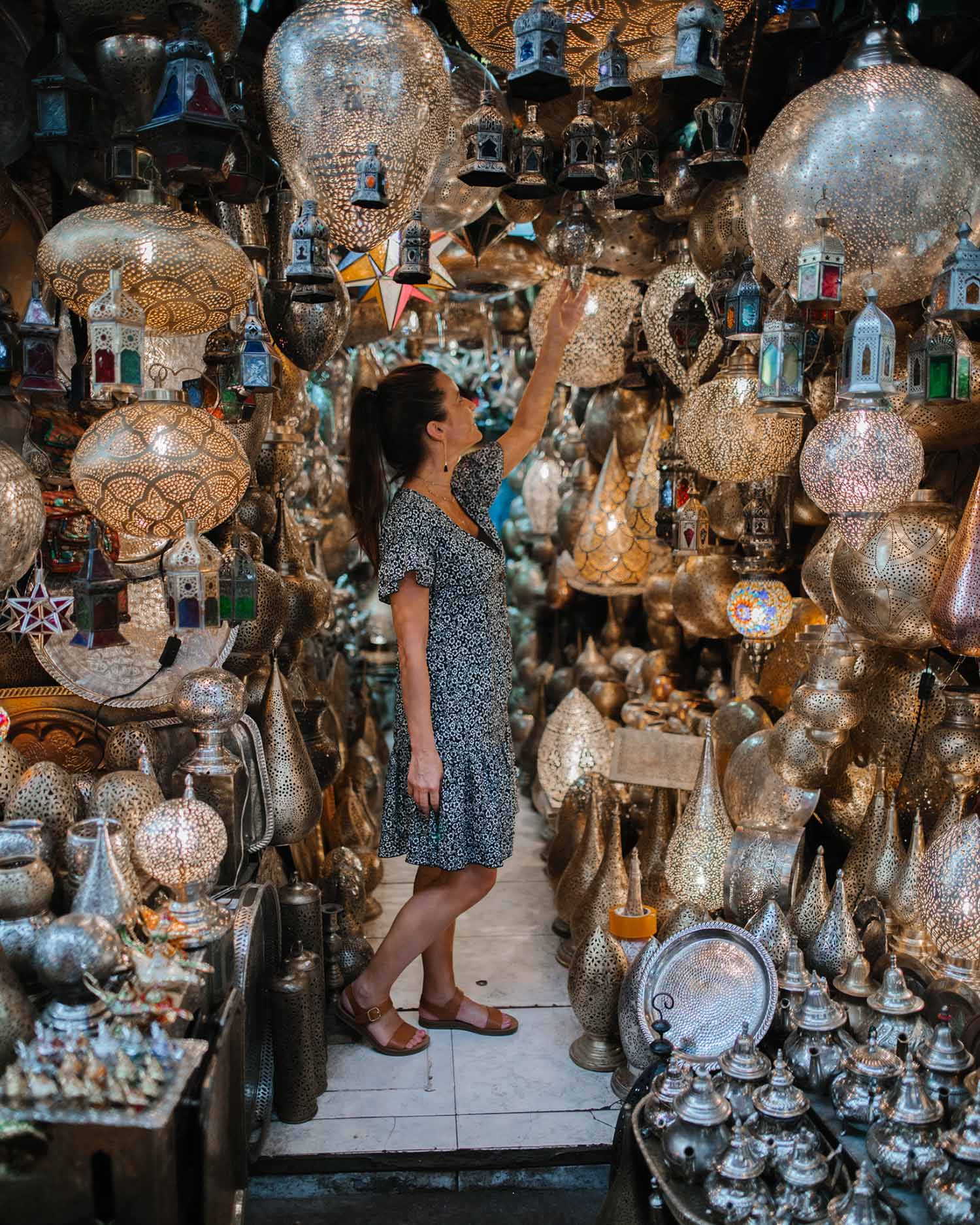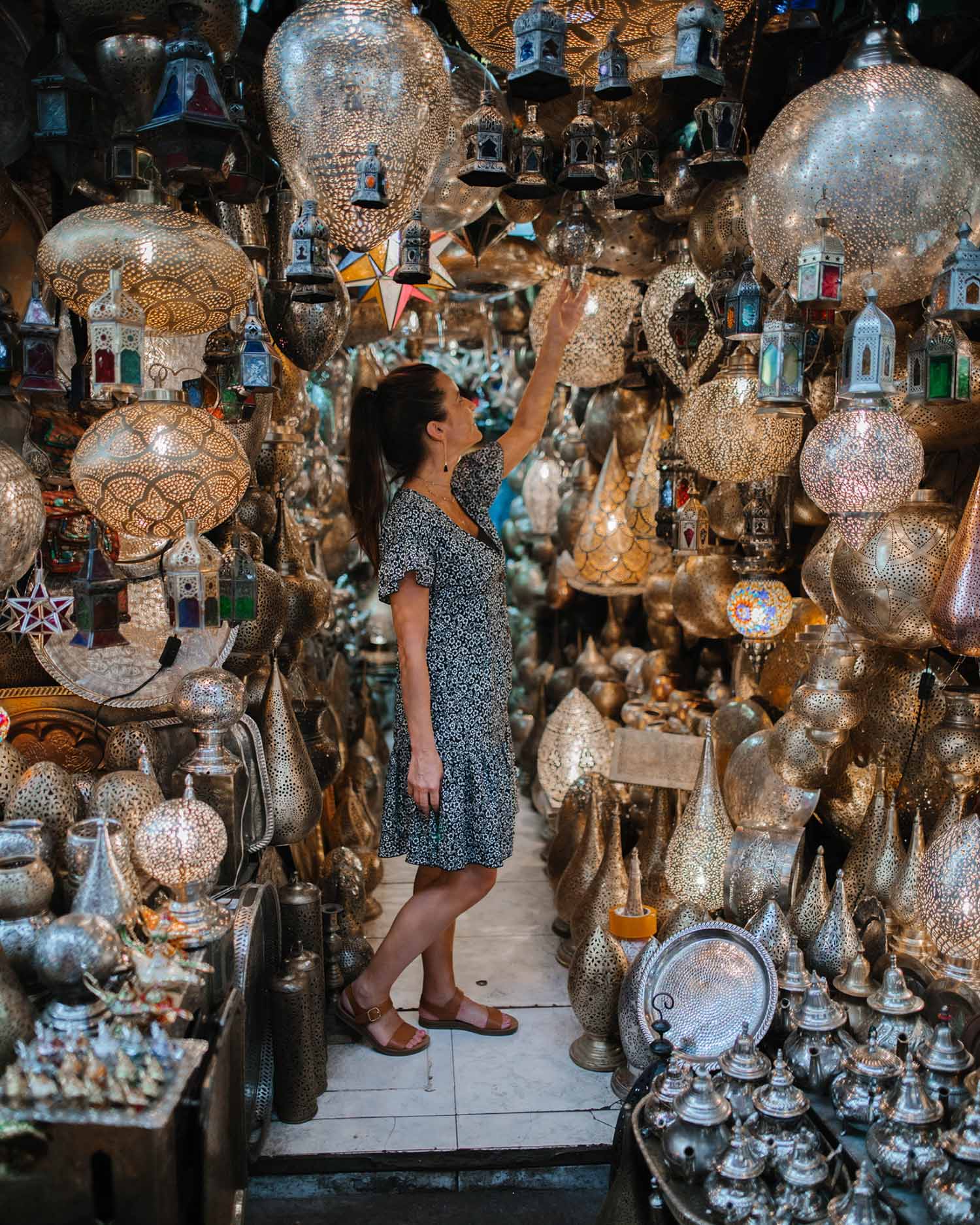 Marrakech
Marrakech was the ultimate slumber party! We privately booked Le Riad Yasmine where we took a dip in the prettiest pool before exploring the bustling souks of Marrakech.
Along with watching the sunset from rooftops, visiting historical mosques, wandering Le Jardin Secret, putting our bargaining skills to test, and exploring treasure troves full of *magic* lamps, the city was absolutely mesmerizing.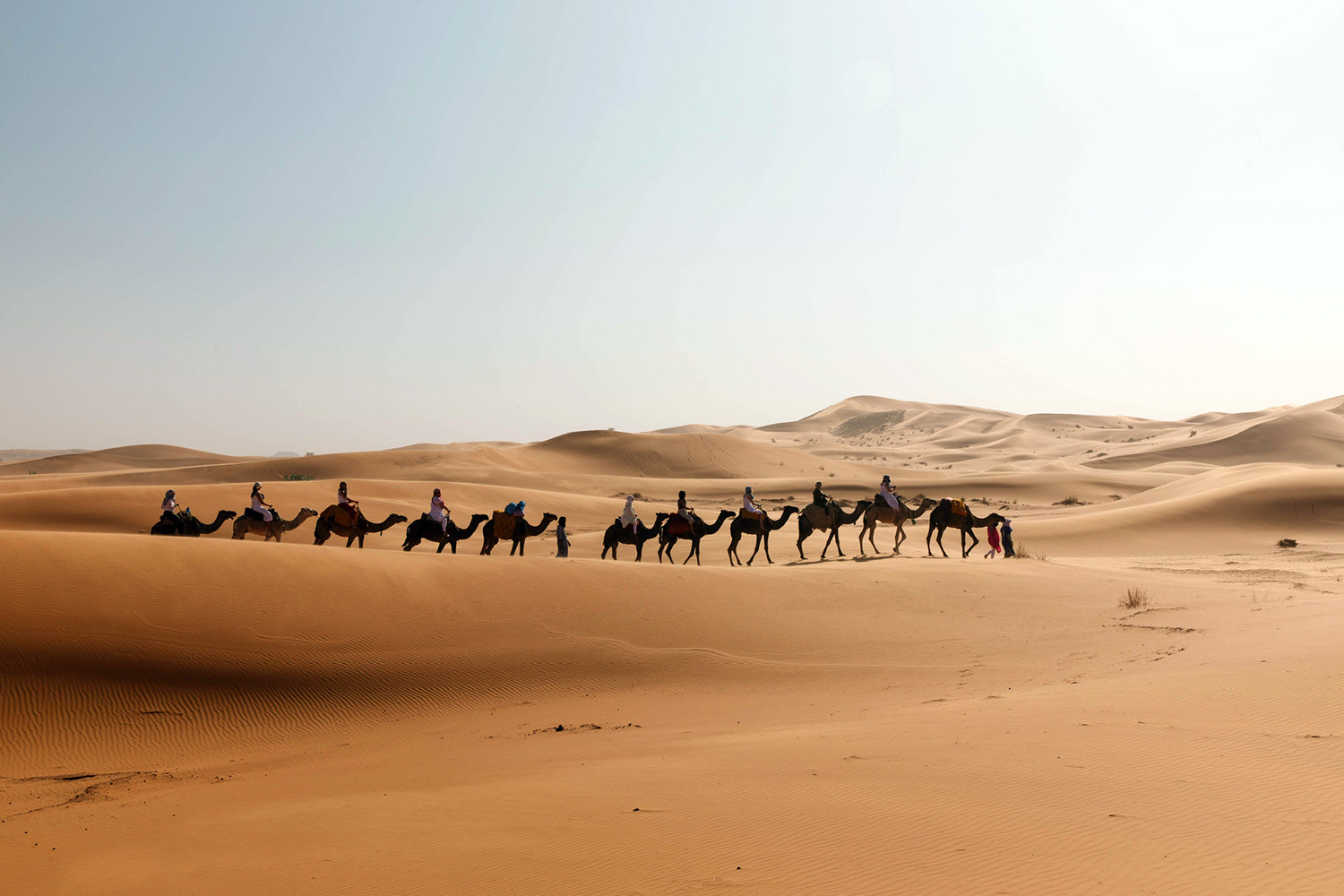 Sahara Desert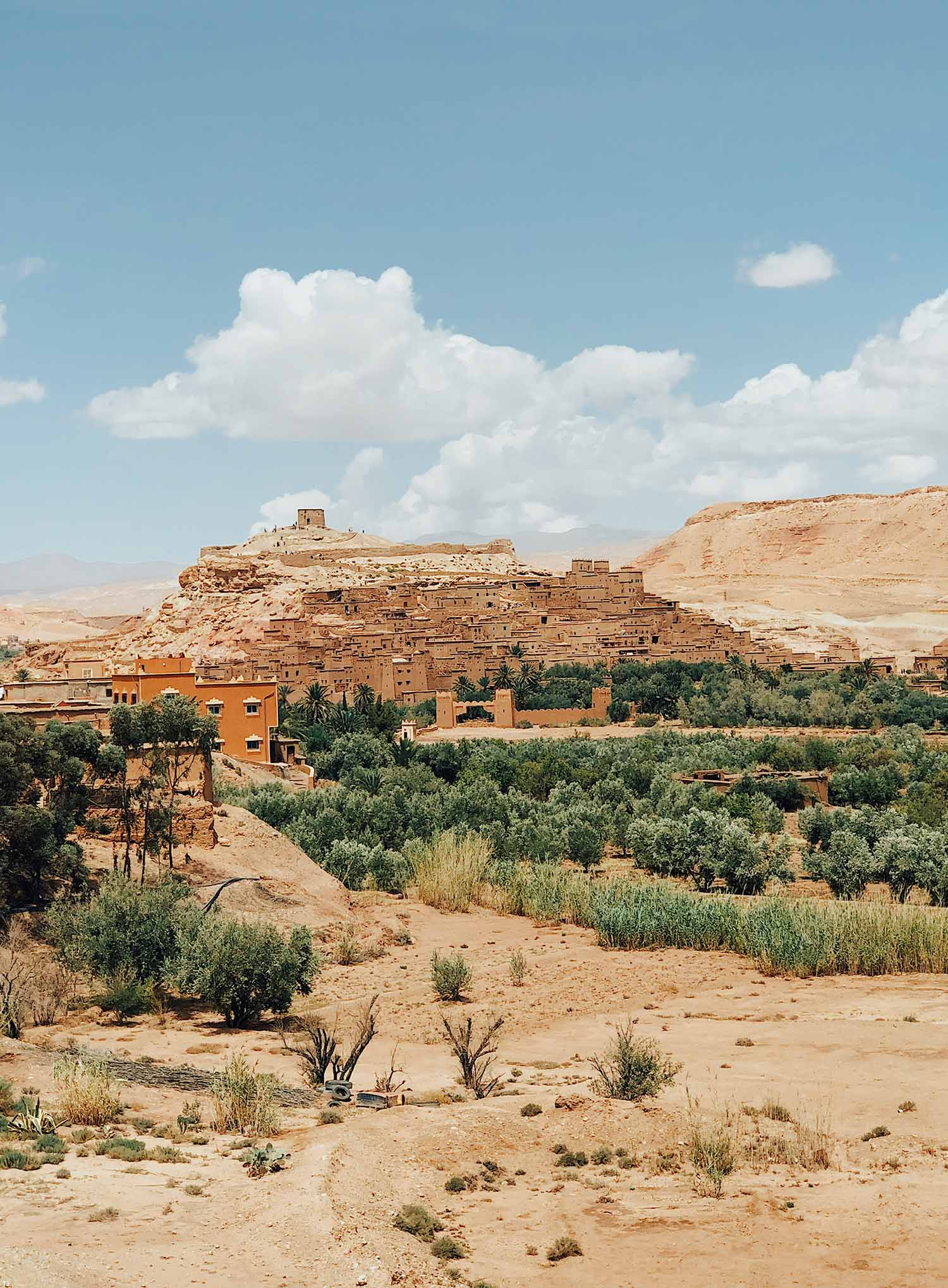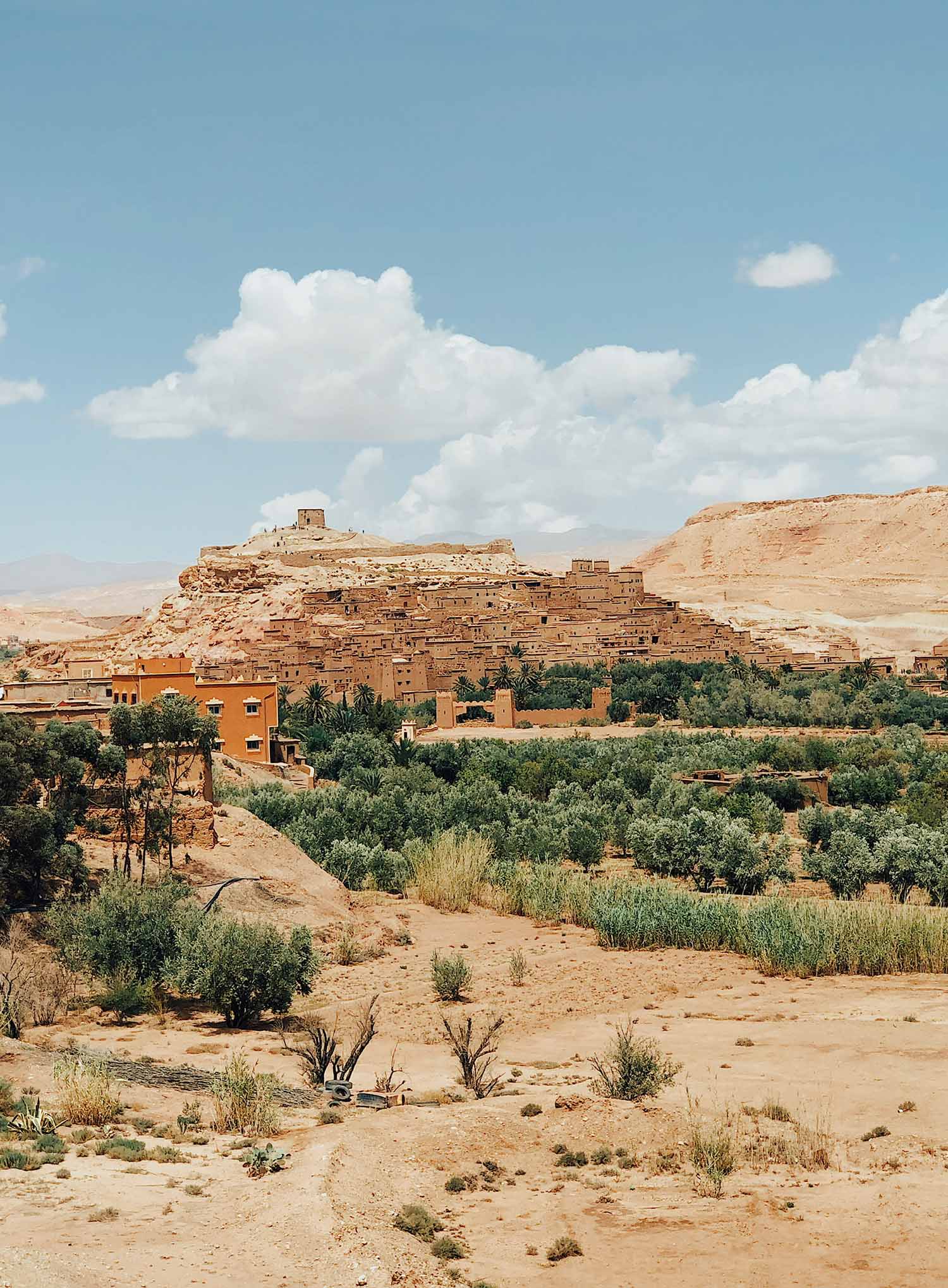 Sahara Desert
The trip to the Sahara Desert was a 4-night adventure straight out of a movie. We were picked up in private 4×4 vehicles and escorted to the Atlas Mountains. During our stay, we discovered the ancient ruins of Ait Ben Haddou, experienced the grandeur of the Todra Gorge, and stargazed from the middle of the Sahara Dunes.

TBA Escapes Morocco Adventure Tour Testimonials
Maggie B. "The TBA Escapes Ultimate Morocco Adventure truly exceeded my expectations! From the pre-trip communication to the last day of the excursion, everything was seamless and fun. Caity Shearer was so organized, calm and patient, and is who made this trip memorable for me. I had the pleasure of spending time with 12 other amazing women from all different cities and backgrounds. We bonded immediately over our love of traveling and had the best 14 days together exploring Morocco. Thank you TBA Escapes for the trip of a lifetime!!"
Tara L. "I have never given someone else the voice of my vacation. I like to do things my way in my time, so giving that to someone else was overwhelming. But then there was a sweet young lady named Caity waiting for my arrival at the airport. The moment I met her, everything was arranged for me. Everything from dietary restrictions to sightseeing, my voice was heard. I would have never gone to Morocco myself, so this was the perfect chance to see a place with an incredible group of people. #saharaburn"
Caitlin F. "I've been on two TBA Escapes tours and both have been exceptional. The Morocco trip was a dream come true. I've been dying to visit Morocco for years, but it always felt so intimidating…I didn't know where to start. When TBAescapes announced the Morocco tour, I knew I couldn't miss it. I'm so glad I didn't. It was one of the best trips I have ever had. Every part on the tour was so intentional and mindful. The food was delicious, the accommodations were divine, and every stop felt special and magical. Caity, our guide, was incredible at leading us, but also making a connection with every single woman on the tour. Her light and positivity were contagious, and she made sure every one of us were taken care of. I cannot recommend this tour enough. Seeing the Sahara was beyond anything I could ever imagine, and seeing it with such an incredible group of women on such a well-planned adventure was the icing on the cake!"
Victoria T. "My tour with TBAEscapes was absolutely out of this world! The accommodations were stunning and the food was delicious; we were literally treated like royalty! Going into the tour I was a little nervous of the safety of the location, but our guides made sure that our safety was of the utmost importance, and I never felt uncomfortable at all during our trip. Traveling with a group of like-minded women was one of the highlights for me! Everyone was so incredibly nice, supportive, and adventurous. Morocco was truly a DREAM, and it was all made possible by TBA Escapes!"
Abby R. "TBA Escapes planned the perfect trip to Morocco! All transfers, accommodations, meals, and activities were expertly planned and executed and allowed us the opportunity to see so much of Morocco in two weeks. From the beautiful blue walls of Chefchaouen to the winding alleys and souks of Marrakesh, we experienced it all! The excursion to the Sahara was a once in a lifetime experience I will never forget. I could not recommend this, or any other TBA Escapes tour, more! I met such amazing women who share my passion for travel. Do not hesitate to join a TBA Escapes trip if you have the opportunity. I can't wait for the next one!"

For more of the tour and to see some of the behind-the-scenes action, check out the TBA Escapes Instagram Story Highlights!
Want to Join a Future Tour?
Check out upcoming tour dates and visit the TBA Escapes website to see the destinations for available tours!